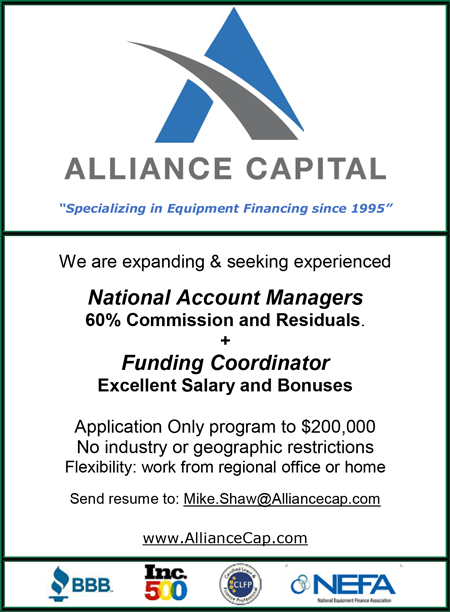 Friday, May 12, 2017


Today's Equipment Leasing Headlines

RLC Funding Updated & Navitas' One Hour Response
Funders List "A"
New Hires---Promotions in the Leasing Business
and Related Industries
Leasing News Help Wanted
Alliance Capital
Leasing/Finance Conferences 2017
CEMC June 12-14/Empire Nov. 7 Early Bird $100
FDIC Announces $3 Million Settlement for Three
for Unfair and Deceptive Practices
Robert Boyer to Receive ELFA's 2017 David H. Fenig
Distinguished Service in Advocacy Award
Mrs. Miniver/Terms of Endearment
Places in the Heart/All About My Mother/Mother
Special Mother's Day Edition By Fernando Croce
Chinese Shar-Pei / Mix
St. Paul, Minnesota Adopt a Dog
Don Myerson's Photo of his "Dive Companion"
Koloa Landing, by the Beach House, Kauai, Hawaii
News Briefs---
Lafayette business owner sentenced
for mail fraud
Chesswood Group Limited Announces Voting Results
from Annual Shareholders Meeting
Wells Fargo will slash $2 billion more in expenses,
shut 450 branches this year and 2018
CFPB to Collect Data on Small Business Lending,
Implement Section 1071 and Circulate RFI
Discounted Cars Benefit Buyers,
but May Spell Trouble for Industry
Six Canadian Banks Cut by Moody's
on Consumers' Debt Burden
Element Fleet Management reports Q1
After-Tax Adjusted Operating Income of $100 Million
Broker/Funder/Industry Lists | Features (writer's columns)
Top Ten Stories Chosen by Readers | Top Stories last six months
www.leasingcomplaints.com (Be Careful of Doing Business)
www.evergreenleasingnews.org
Leasing News Icon for Android Mobile Device
7 Ways Fintech Is Changing The Job Market
You May have Missed---
Baseball Poem
Sports Brief----
California Nuts Brief---
"Gimme that Wine"
This Day in American History
SuDoku
Daily Puzzle
GasBuddy
Weather, USA or specific area
Traffic Live----
######## surrounding the article denotes it is a "press release" and was not written by Leasing News nor information verified, but from the source noted. When an article is signed by the writer, it is considered a "by line." It reflects the opinion and research of the writer.


Please send a colleague and ask them to subscribe. We are free.
Email kitmenkin@leasingnews.org and in subject line: subscribe

[headlines]
--------------------------------------------------------------
RLC Funding Updated & Navitas' One Hour Response
Funders List "A"

This list is updated by those listed. There is no advertising fee or charge for a listing. They are "free." Leasing News makes no endorsement of any of the companies listed, except they have qualified to be on this specific list.
To qualify for this list, the company must be a "funder" and not a "Broker/Lessor" or "Super Broker/Lessor". . The company may sell off its portfolio from time to time, but the definition is for a company or financial institution where 50% or more of its business is from actually "funding" transactions themselves, where they are on "recourse." Every non-public company' banker and/or investor(s) are contacted to verify this.
Leasing News reserves the right to not list a company who does not meet these qualifications.
We encourage companies who are listed to contact us for any change or addition they would like to make. Adding further information as an "attachment" or clarification of what they have to offer would be helpful to readers are very much encouraged.
A -Accepts Broker Business | B -Requires Broker be Licensed |
C -Sub-Broker Program
| D -"Private label Program" | E - Also "in house" salesmen
Note: B* Lessors on CA leases required to be licensed
C* May be allowed with prior approval
E* RLC is a separate division of a parent that has direct sales team
RLC Funding is a credit-focused funding source, offering an application only program to $100k+ and a full financial program to $750k. Almost any type of equipment, regardless of collateral "value", can be financed for established businesses. Decisions are based on time in business, debt servicing history, and reasonable credit quality. Unique programs are developed for you to provide your vendors or to serve a specific industry. We are active in the NAELB and NEFA.
----


It should be noted the Parent company works directly with vendors and end users solely with a full range of equipment financing and working capital products. There have launched a one hour response website http://www.navitaslending.com/, "designed to meet the diverse financing needs of the small to mid-size business sector."

Gary Shivers, President and CEO of Navitas adds, "Working directly with business owners to provide them with a broader range of financing products is a core initiative at Navitas. Our product offerings that have helped business owners achieve their financing objectives have significantly grown over the last several years. We created this site to make it more convenient for our commercial customers to find the financing options that are more meaningful to the way they do business."
Full Leasing News Funder List "A":
http://www.leasingnews.org/Funders_Only/Funders.htm
[headlines]
--------------------------------------------------------------
New Hires---Promotions in the Leasing Business
and Related Industries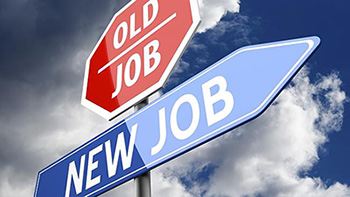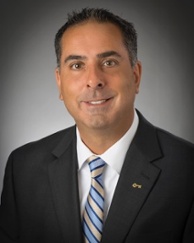 Matthew Bova was hired as Equipment Finance Officer, Key Equipment Finance, Superior, Colorado. He is based in Twinsburg, Ohio, concentrating on equipment financing activities in Cleveland, Akron, and Canton, Ohio. Previously, he was Relationship Manger, Huntington National Bank. "He also held positions of increasing responsibility with KeyBank, CFC Investment Company and Penske Trucking Leasing." Education: Kent State University, Bachelor's degree in Business Administration. He completed the GE Six Sigma Sales Green Belt training. He serves on the Planning Commission, City of Twinsburg.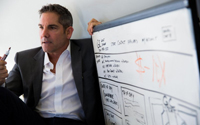 Daniel Castellini was promoted to Senior Vice President, Marlin Business Services, to continue his Data Analytics as well "lead and coordinate efforts around the development of new small business products." He joined the firm January, 2008 and rose to Director of Risk Management; promoted January, 2103, Assistant VP, Risk Management; promoted November, 2013 VP, Risk Management. Education: Rutgers University, New Brunswick, Master of Business Administration (MBA), Finance and Strategic Management; Cedarville University, Bachelor of Arts (BA), Accounting and Finance (1995-1999). https://www.linkedin.com/in/dan-castellini-16b1b094/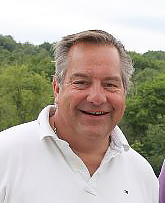 Paul Jerominek was hired as V.P. National Accounts, First Pacific Funding, Troy, New York. Previously, he was Business Manager, Real Media Solutions (April, 2016 - April, 2017); Owner/Operator, Northeast Car Consultants (June, 2014 - Present); Caregiver, Elsie Shudt (January, 2012 - April, 2016); Supervisor, Seasonal Employee, Macy's (December, 2015 - January, 2016). Volunteer: Rensselaer County Cooperative Extension 4-H (June, 2011 - May, 2017). Volunteer to help with 4-H events in the county with my wife and children. Education: State University of New York College at Oswego, BA, Finance, General (1982 - 1986). Activities and Societies: ZXZ Fraternity, VP Undergraduate Alumni Association. New Hartford High School, Regents Diploma, Regents (1978 -1982). Activities and Societies: Varsity Hockey.
https://www.linkedin.com/in/pauljerominek/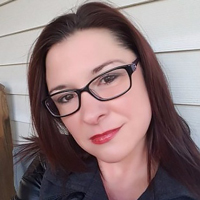 Jennifer Joseph was hired as Lease Administrator, Beacon Funding, Dover, New Hampshire. Previously, she was at Direct Capital Corporation, starting August, 2013, as Documentation Specialist; promoted August, 2015, Funding & Titling Administrator. Prior: Document Imaging Assistant & Data Entry Specialist, Recordsforce, Inc. (October, 2007 - March, 2013); Front Desk Clerk, Microtel Inn & Suites (June, 2007 - October, 2007); Customer Service Representative, National Passport Information Center (September, 2006 -April, 2007).
https://www.linkedin.com/in/jennifer-joseph-3a6a7931/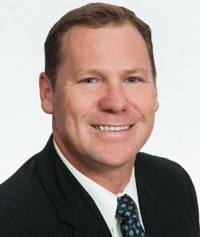 Craig de Koning was hired as Finance Director, Tristate Machinery Equipment Financing, Wheeling, Illinois. He is based in Santa Rosa, California. Previously, he was Director Strategic Alliances, TimePayment Corp. (March, 2016 - April, 2017);President & CEO, Sequoia Equipment Finance (September, 2015 - February, 2016); Regional Sales Manager, Quick Turn Financial, LLC (September, 2013 - June, 2015); Regional Vice President, Connext Financial (September, 2012 - July,2013); AVP National Program Manager, Bank of the West (June, 2006-2023), Senior Loan Agent, Residential Pacific Mortgage (February, 2004-June, 2006), National Account Manager, Bank of the West (January, 2002-February, 2004) Regional Sales Manager, CBS MarketWatch (September, 2000-December, 2001), Director, Business Development (LeaseExchange.com (April, 2000-July, 2000), Regional Sales Manager, Innovative Lease Services (August, 1996-March, 1999). San Diego State University-California State University, BA, Asian Studies (1989 – 1995). Activities and Societies: Japan Studies Association Sigma Nu Fraternity
https://www.linkedin.com/in/craigdekoning/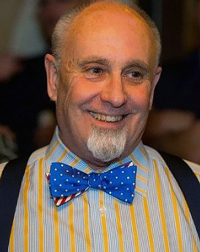 Jeffrey Macartney was hired as CFO, Sertant Capital, LLC, San Francisco, California. He previously was Chief Financial Officer & President, Crossroads Capital Group (2008 - 2016); Chief Financial Officer, ACC Capital Holdings (2005 -2007); Controller & Chief Financial Officer, Environmental Power (2001 - 2005); Controller & Chief Accounting Officer, Pitney Bowes Financial (1997- 2001). Education: Babson College, Master of Business Administration (M.B.A.), Accounting and Finance; University of Vermont, Bachelor of Business Administration (B.B.A.), Accounting and Finance.
https://www.linkedin.com/in/jeffreymacartney/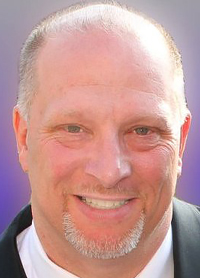 Randy Montrose, CLFP, was hired as Chief Financial Officer, Equipment Share, Columbia, Missouri. He is based out of Howell, Michigan. Previously, he was Vice President & Treasurer, Franklin Equipment, LLC (August, 2016 - May, 2017); Senior Vice President of Skyjack Financial Services, Skyjack Inc. (April, 2011 – Present). Previously, he was President - Owner/Partner, Equipment Leasing Specialists, Inc. (May, 1987 – April, 2011); Account Executive, Congress Leasing (March, 1983 – April, 1985). Associations: Certified Lease & Finance Professional, CLFP Foundation (1994 – Present). Captive & Vendor Council Steering Committee Member, Equipment Leasing and Finance Association (October, 2014 – Present).
https://www.linkedin.com/in/randy-montrose-clfp-12bab330/
Russell Murray was hired as Managing Director, Stonebriar Commercial Finance, Toronto, Canada. Previously, he was Vice President, Business Development, TD (March, 2014 -June, 2015); VP Originations, AIG (January, 2011 -February, 2015); VP Business Development, AIG CAF (April 2006 - 2010); Manager, Syndication, GE Capital Solutions, Canada (2003 -2006); VP, Business Development, Siemens Financial Services (March, 2002 -January, 2003); VP, Credit 7 Operations, Siemens Financial Services (October, 1996 - February, 2002). Education: Pace University, Master of business Administration (MBA), Finance. Temple University, Bachelor of Business Administration (BBA), Finance, Economics.
https://www.linkedin.com/in/russell-murray-68b602a/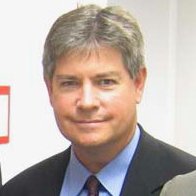 Rick Nelson was hired as Vice President, Telecommunications, Key Equipment Finance, Superior, Colorado. He is located in the Tampa/St. Petersburg, Florida Area. Previously, he was National Business Development Manager, Mobility Services, Arrow Value Recovery (January, 2016 -April, 2017); Global Sales Director, Verizon Capital Company (August, 1999 - December, 2015); Vice President of Sales, AT&T Capital Corporation (June, 1995 - August, 1999); Vice President Sales, Eastern United States (Norwest Financial Leasing currently Wells Fargo Financial) (September, 1999 -June, 1995); District/Area Manager/Regional Sales/Marketing Manager, US Leasing Corporation (January, 1982 -September, 1989). Education: University of South Florida, Bachelor of Arts (B.A.), Marketing/Finance (1976 - 1980).
https://www.linkedin.com/in/rick-nelson-029b656/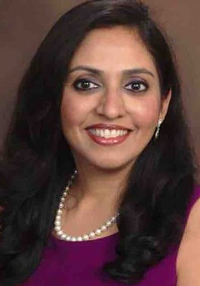 Anu Sachdeva was promoted to Senior Strategic and Operational Leader at Genpact, New York City, New York. She joined the firm in 2008. Prior, she was Global Process Leader, GE Commercial Finance (1994 -2008); Global Process Leader, Auto Finance, GE Capital Consumer Finance (1994 -1997). Volunteer: Participant at United Way Volunteering Activities, United Way Worldwide. Education: Delhi University. Harvard Business School, Leadership Forum.
https://www.linkedin.com/in/anu-sachdeva-5437558/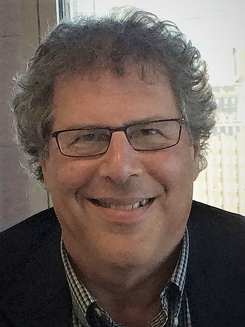 Neil Whitman was hired as Managing Director, Strategic Capital Investments, LLC, Newtown, Pennsylvania. He previously was Senior Vice President/Capital Markets, Radius Bank (December, 2016 - May, 2017); Director/Capital Markets, NewStar Financial (March, 2012 - November, 2016); Managing Director, Strategic Capital Investments, LLC (February, 2010 - 2012); Vice President, GE Commercial Finance (August, 2002 - December, 2009); Vice President, Mellon US Leasing (August, 1992 -February, 2002); Vice President, PLM International (1985 - 1991); Director of Marketing, Strick Corporation (January, 1982 - September, 1986). Associations: Member, Equipment Leasing and Finance Association. Member of ELFA Independent Middle Market Business Council (4 years). Education: Columbia Business School, MBA, Finance/Marketing (1981 - 1982); Tufts University, BS, Engineering (1971 -1975). Sharon High School.
https://www.linkedin.com/in/neilwhitman1/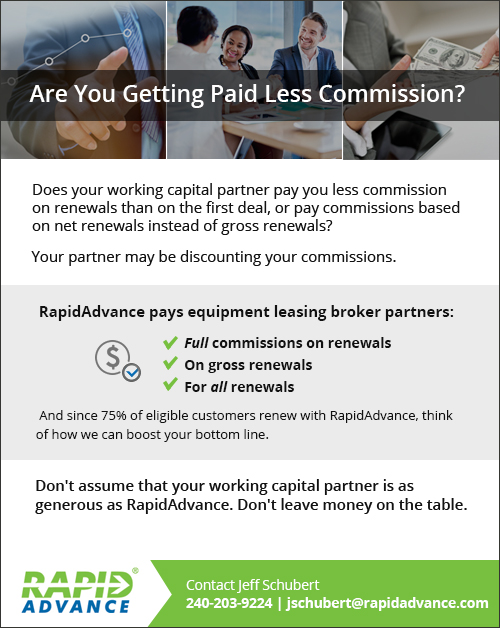 [headlines]
--------------------------------------------------------------

Leasing Industry Help Wanted


For information on placing a help wanted ad, please click here:
http://www.leasingnews.org/Classified/Hwanted/Hwanted-post.htm

Please see our Job Wanted section for possible new employees.

[headlines]
--------------------------------------------------------------
CEMC June 12-14/Empire Nov. 7 Early Bird $100
Leasing/Finance Conferences 2017
Save the Dates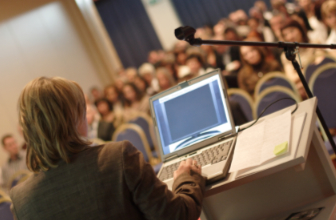 ---


Commercial Equipment Marketplace Council
3 Day Retreat, Laguna Beach, California, June 12-14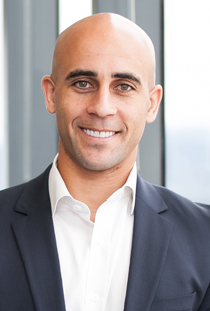 Charles Anderson, Commercial Equipment Marketplace Council Founder, said, "The working sessions are designed to address the opportunities and challengers in the FinTech marketplace and how the technology can be utilized to develop more business with successful results."
Sponsors include Current Capital, PayNet, The Alta Group, Columbia University, Stanford University, Genpack, Katten, and HCVT.
A brochure on participating attendees with other information:
http://leasingnews.org/PDF/CEMC_Innovation_Summit2017.pdf
To learn more about the CEMC and the upcoming 2017 Innovation Summit, please email Corey Waller at cwaller@cemcouncil.com
---
October 4, 2017 - October, 6
2017 Funding Symposium
JW Marriott Buckhead
Atlanta, Georgia
---
October 11, 2017 - October 13, 2017
Lend360
Fairmount Dallas, Texas
http://www.lend360.org/
---
October 17, 2017 - October 19, 2017
2017 56th Annual Convention
Gaylord Resort & Convention Center
Orlando, Florida
"Our registration is now open and we anticipate over 600 brokers to attend based on the success of last year and growth we experienced."
Kris D. Roglieri
kris@commercialcapitaltraining.com
Commercial Capital Training Group
www.CommercialCapitalTraining.com
For More Information:
www.naclb.org
---

October 22, 2017 - October 24, 2017
2017 56th Annual Convention
Orlando, Florida
Call for Presentations/Submission Deadline
Monday, July 3, 2017
---

October 22, 2017 - October, 26, 2017
The Palazzo and Sands Convention Center
Venetian Hotel & Casino
Las Vegas, Nevada
Speakers and More Information
https://10times.com/money/speakers
---

November 7, 2017
The Regency Ballroom
1300 Van Ness Avenue
San Francisco, CA 94109
$100 Early Bird
Information:
https://www.empirefintechconference.com/pages/sf2017
---
Western Regional Meeting
November 17 - 18, 2017
Doubletree by Hilton - Anaheim
Anaheim, California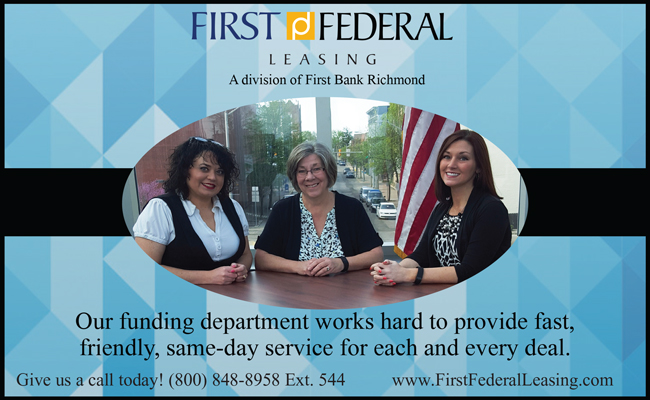 [headlines]
--------------------------------------------------------------
#### Press Release ##############################
FDIC Announces $3 Million Settlement for Three
for Unfair and Deceptive Practices
Requires restitution to harmed consumers
including military service members and their families
The Federal Deposit Insurance Corporation (FDIC) announced settlements with Bank of Lake Mills, Lake Mills, Wisconsin, and two of its institution-affiliated parties, Freedom Stores, Inc. and Military Credit Services, LLC (MCS), for unfair and deceptive practices, in violation of Section 5 of the Federal Trade Commission (FTC) Act.
As part of the settlement, the bank, Freedom Stores, and MCS stipulated to the issuance of respective Orders for Restitution and Orders to Pay Civil Money Penalties (collectively, FDIC Orders). The FDIC Orders require restitution of approximately $3 million to harmed consumers, and assess civil money penalties of $151,000 against Bank of Lake Mills, $54,000 against Freedom Stores, and $37,000 against MCS. The Orders require a restitution plan that covers all past and present borrowers who, from 2013 to 2015, received loans originated by the bank through Freedom Stores and MCS, and were harmed by the practices identified as being unfair or deceptive.
The FDIC determined that Bank of Lake Mills, Freedom Stores, and MCS violated federal law prohibiting unfair and deceptive practices by, among other things:
Charging interest to consumers who paid off their loans within six months when the loans were promoted as six-month interest free;
Selling add-on products in conjunction with loans originated by the bank without clearly disclosing the terms of those products; and
Failing to provide consumers the opportunity to exercise the monthly premium payment option in conjunction with the purchase of optional debt cancellation coverage on loans originated by the bank through the Freedom Stores and MCS channels.
The Orders also require Bank of Lake Mills, Freedom Stores, and MCS to take affirmative steps to ensure compliance with the FTC Act.
Consumers who are eligible for relief under the settlement are not required to take any action to receive restitution.
Attachments:
Bank of Lake Mills Order for Restitution and Order to Pay Civil Money Penalty
Freedom Stores, Inc. Order for Restitution and Order to Pay Civil Money Penalty
Military Credit Services, LLC Order for Restitution and Order to Pay Civil Money Penalty
Congress created the Federal Deposit Insurance Corporation in 1933 to restore public confidence in the nation's banking system. The FDIC insures deposits at the nation's banks and savings associations, 5,913 as of December 31, 2016. It promotes the safety and soundness of these institutions by identifying, monitoring and addressing risks to which they are exposed. The FDIC receives no federal tax dollars—insured financial institutions fund its operations.
##### Press Release ############################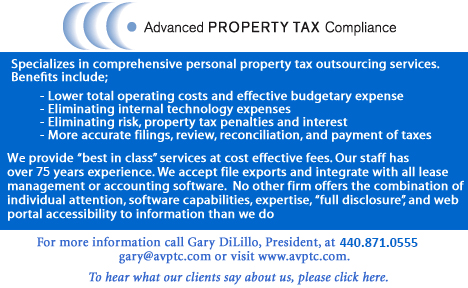 [headlines]
--------------------------------------------------------------
##### Press Release ############################
Robert Boyer to Receive ELFA's 2017 David H. Fenig
Distinguished Service in Advocacy Award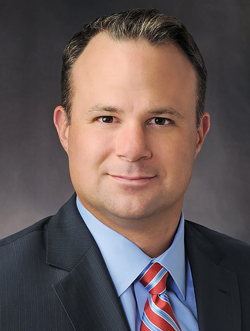 Washington, D.C. – The Equipment Leasing and Finance Association (ELFA) has selected Robert Boyer, President of Susquehanna Commercial Finance, Inc. (soon to be renamed BB&T Commercial Equipment Capital Corp), to receive its 2017 David H. Fenig Distinguished Service in Advocacy Award. The award, named for ELFA's former Vice President of Federal Government Relations, honors individuals who have made significant contributions to the association's advocacy efforts to promote sound public policies for the equipment finance industry. Boyer will be formally recognized during a ceremony at ELFA's Capitol Connections event on Wednesday, May 17, in Washington, D.C.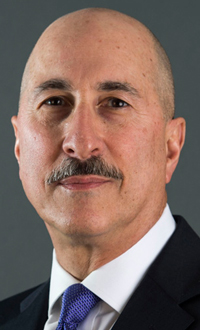 ELFA President and CEO Ralph Petta said, "As the leading advocate for the equipment finance industry, ELFA plays a critical role in representing our industry before federal and state policymakers, regulators and standards-setting bodies. We wouldn't be successful without the outstanding efforts of members like Rob Boyer. For more than a decade, Rob has worked tirelessly to help educate lawmakers about issues of concern to our industry, advancing the ELFA advocacy agenda and raising awareness of the value of the $1 trillion equipment finance industry to the U.S. economy. It is an honor to present this well-deserved award to Rob."
Boyer said, "It's with honor and gratitude that I accept the David H. Fenig Distinguished Service in Advocacy Award. Government regulations and laws have profound impacts on our businesses. I believe that acting as an ambassador for our industry, clients and associates is a critical function of my role as a leader. Engaging in this process over the years with other leaders and our ELFA Government Relations team on state and federal issues has shown me that collectively and collaboratively, we are capable of shaping policy and orchestrating change. I would like to commend the ELFA and our Government Relations team for their dedication to continually enhancing our advocacy program. They truly punch above their weight-class."
Boyer has worked in the equipment finance industry since 1995. He has been an active participant in ELFA and has supported the industry's policy objectives in a number of ways. He has served as a member of LeasePAC, ELFA's nonpartisan federal political action committee, working to increase member contributions to the PAC and consistently contributing to the PAC at the Chairman's Club level. He also has been a steadfast participant in and promoter of ELFA's annual Capitol Connections advocacy event in Washington, D.C., attending every year since 2004. At this event, Boyer has met with members of Congress and executive branch agencies, highlighting the value of equipment finance to the U.S. economy and the impact of legislative and regulatory proposals on the industry.
Boyer has also been active on the local level in his home district in Malvern, Pennsylvania, consistently nurturing relationships with his elected representatives. He has participated in local area industry roundtables with members of Congress and has hosted members of Congress at the offices of Susquehanna Commercial Finance. He also has attended fundraisers for his members of Congress on behalf of LeasePAC
Currently Boyer serves as an Officer and Treasurer of ELFA and is a member of the association's Executive Committee. Previously, he chaired the ELFA Membership and Small Ticket Business Council Steering Committees.
In his current position as President of Susquehanna Commercial Finance, Inc. a wholly owned subsidiary of Branch Banking and Trust Company (BB&T), Boyer is responsible for developing and executing the strategic plan for the organization and has managerial responsibility for the Sales, Acquisitions and Syndications, Credit, Operations, Client Services and Support areas of the company. Since joining Susquehanna in 1998, Boyer has held positions of increasing responsibility, including Sales Executive, Syndications Manager, Senior Vice President of Acquisitions and Syndications and Executive Vice President.
Boyer has spoken on behalf of the equipment finance industry and Susquehanna Commercial Finance at various events and interviews for published articles. He holds a bachelor's degree from LaSalle University.
About ELFA
The Equipment Leasing and Finance Association (ELFA) is the trade association that represents companies in the $1 trillion equipment finance sector, which includes financial services companies and manufacturers engaged in financing capital goods. ELFA members are the driving force behind the growth in the commercial equipment finance market and contribute to capital formation in the U.S. and abroad. Its 580 members include independent and captive leasing and finance companies, banks, financial services corporations, broker/packagers and investment banks, as well as manufacturers and service providers. For more information, please visit www.elfaonline.org.
### Press Release ############################
[headlines]
--------------------------------------------------------------
Fernando's View: Special Mother's Day Edition
By Fernando Croce

With Mother's Day just around the corner, we would like to offer a handful of recommendations to celebrate with the entire family. So hit your Netflix queue and get a hearty fill of cinematic mother love.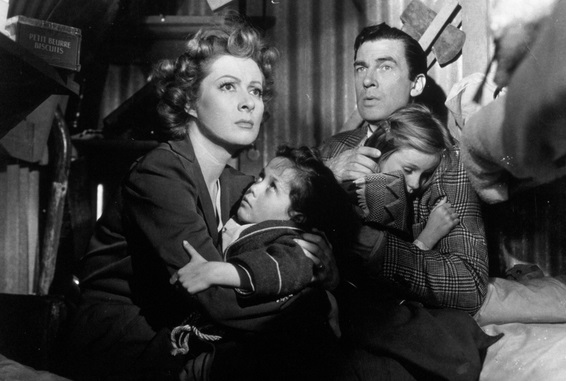 Mrs. Miniver (William Wyler, 1942): Motherhood faces the threat of war in this Oscar-winning classic from director William Wyler ("Ben Hur"). Greer Garson won a Best Actress Academy Award for her role as the eponymous British matriarch, struggling to maintain a sense of order and family in the midst of military danger. With her devoted husband Clem (Walter Pidgeon) by her side, she helps her children while World War II brings on constant bombing raids—including one which lands a wounded German soldier right into her household. Can she hold the Miniver fabric together from perils both great and small? Made with Wyler's characteristic meticulously and a cast that includes Theresa Wright and Dame Mae Whitty, this vintage morale-booster still endures as affecting drama.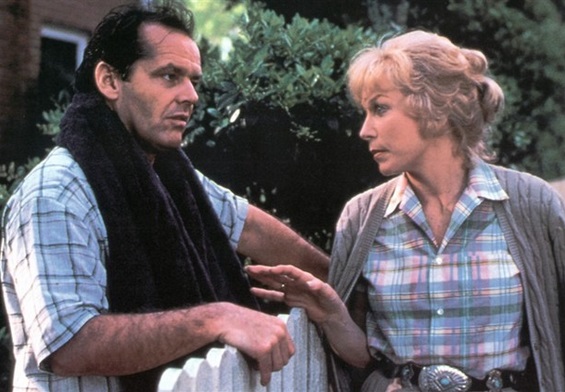 Terms of Endearment (James L. Brooks, 1983): Best known for wildly popular TV series ("Taxi," "The Mary Tyler Moore Show"), writer-director James L. Brooks made an astonishing leap into the big screen with this beloved drama about family bonds. The winner of several Oscars (including Best Picture), it chronicles the often stormy relationship between headtrong matriarch Aurora Greenway (Shirley MacLaine, in an Oscar-winning role) and her equally stubborn daughter Emma (Debra Winger). Over the years the two argue and hug, fight and make up, until sudden tragedy puts their love for each other to its most difficult test. Poignant, funny, and graced with a scene-stealing turn by Jack Nicholson, this is guaranteed to bring families together this Mother's Day. Make sure you have a box of Kleenex handy.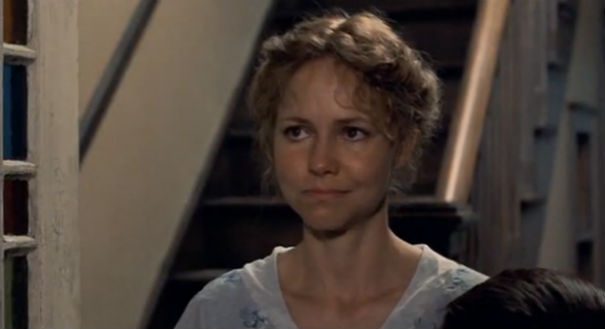 Places in the Heart (Robert Benton, 1984): Sally Field had one of her best roles (and scored her second Best Actress Oscar) in this moving account of a community in rural Texas in 1935. She plays Edna Spaulding, a housewife and farmer who finds herself alone with her young children when an accident kills her husband. With the Great Depression in full swing and her property threatened, Edna perseveres with the help of those close to her—including her sister (Lindsay Crouse), a blind boarder (John Malkovich), and an itinerant handyman (Danny Glover). Handling a narrative studded with such dramatic events as a looming tornado and a Ku Klux Klan raid, director Robert Benton ("Kramer vs. Kramer") continually stresses the personal courage and determination of his heroine.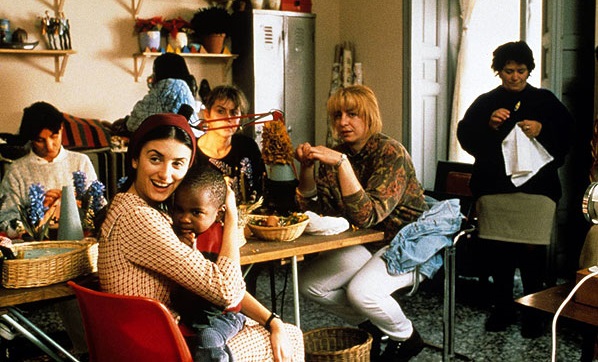 All About My Mother (Pedro Almodovar, 1999): Spanish director Pedro Almodovar ("Women on the Verge of a Nervous Breakdown") had one of his most beloved hits with this scintillating comedy-drama, which marvelously showcases his unique balance of the outrageous and the poignant. Centering on Manuela (Cecilia Roth), a nurse and single mother, the movie weaves a vibrant mosaic of female desire and yearning—ranging from Manuela's determination to heal her ailing teenage son to the affairs of stage actress Huma (Marisa Paredes) to the troubles of a pregnant young nun named Rosa (Penelope Cruz). Visually stylish, generously witty and overflowing with bittersweet humanity, this Oscar winner for Best Foreign Language film is an ode to motherhood and womanhood in its many forms. With subtitles.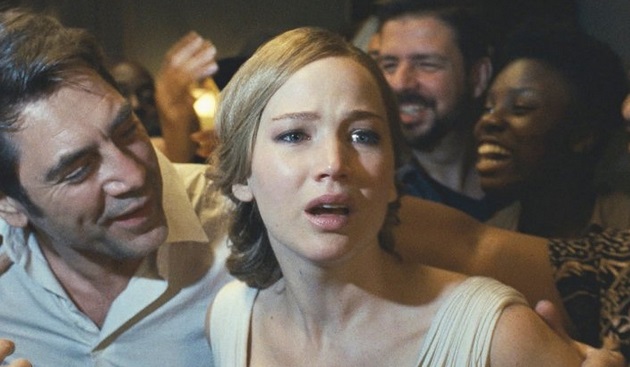 Mother (Joon-ho Bong, 2009): Though it shares the same title as Albert Brooks' 1997 comedy, this Korean drama offers a maternal portrait of a completely different kind. In this complex, intense follow-up to his memorable science-fiction hit "The Host," director Joon-ho Bong returns to smaller-scale studies of human nature's less wholesome sides with this terrific mystery-thriller. Set in a small Korean town, it follows a middle-aged woman (Hye-ja Kim in an acclaimed performance) whose son (Bin Won) is arrested after a high-school girl turns up dead. Denied help by the authorities, she starts her own investigation to free her son, but the truth turns out to be less comforting than she expected. Combining suspense with unexpected humor, the film serves up a darker side of mother love. With subtitles.
[headlines]
--------------------------------------------------------------
Chinese Shar-Pei / Mix
St. Paul, Minnesota Adopt-a-Dog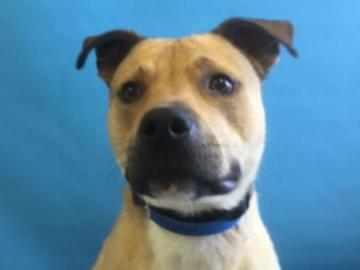 Sparky
ID# 35384730
Male
2 Years old
56 lbs.
Location: St. Paul
"Another shelter was caring for me before I came to Animal Humane Society to find a home.
"People describe me as energetic. Energetic dogs love to be busy, both physically and mentally. We often enjoy seeing and doing new things with our families and are often best matched with active people. Energetic dogs do best in homes that can provide them adequate exercise and mental stimulation, such as running, hiking, or playing Frisbee.
"People also describe me as playful. Playful dogs enjoy playing with toys and often enjoy other busy interactions. We may like a good game of fetch or just quietly chewing on a stuffed animal. No matter which toys we choose, we prefer to include our families in the fun."
How Adoption Works
https://www.animalhumanesociety.org/adopt/adoption-process
Animal Humane Society
St. Paul Adoption Center
1115 Beulah Lane
St. Paul, MN 55108
651-645-7387
sp-adopt1@animalhumanesociety.org
Adoption Center
12–8 p.m. weekdays
10 a.m. – 6 p.m. Saturday and Sunday

Adopt a Pet
http://www.adoptapet.com/
[headlines]
--------------------------------------------------------------
Don Myerson's Photo of his "Dive Companion"
Koloa Landing, by the Beach House, Kauai, Hawaii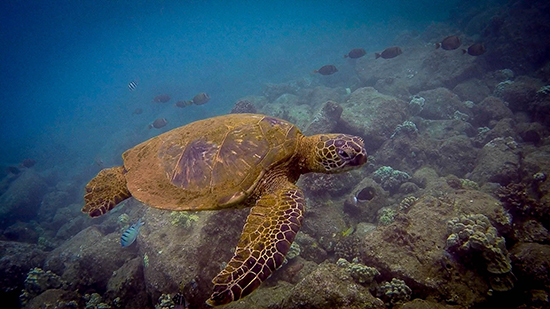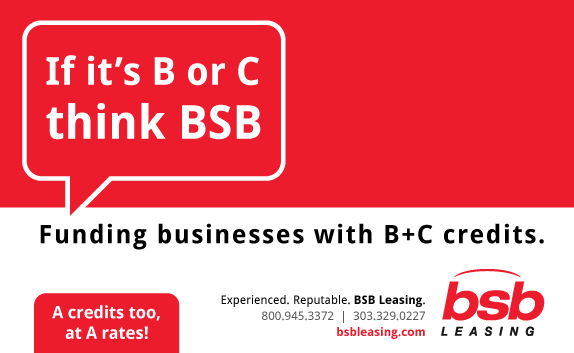 [headlines]
--------------------------------------------------------------

News Briefs---
Lafayette business owner sentenced for mail fraud
(Note: Leasing News sent out an Alert About this Company)
http://www.theadvertiser.com/story/news/crime/2017/05/11/lafayette-business-owner-sentenced-mail-fraud/101565384/
Leasing News Alert: http://leasingnews.org/archives/Dec2016/12_08.htm#alert
Chesswood Group Limited Announces Voting Results
from Annual Shareholders Meeting
https://www.benzinga.com/pressreleases/17/05/m9442328/chesswood-group-limited-announces-voting-results-from-annual-shareholde
Wells Fargo will slash $2 billion more in expenses,
shut 450 branches this year and 2018
http://www.mercurynews.com/2017/05/11/wells-fargo-will-slash-2-billion-more-in-expenses/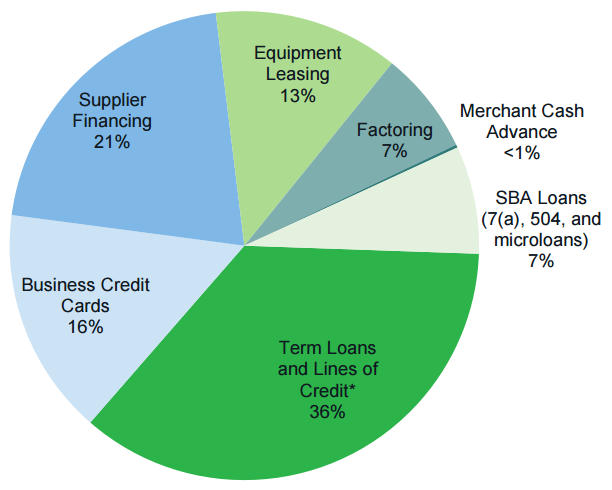 CFPB to Collect Data on Small Business Lending,
Implement Section 1071 and Circulate RFI
http://debanked.com/2017/05/cfpb-to-live-stream-field-hearing-on-small-business-lending/
(Full CFPB Report-42 pages)
http://leasingnews.org/PDF/CFPBChart.pdf
Discounted Cars Benefit Buyers,
but May Spell Trouble for Industry
https://www.nytimes.com/2017/05/11/automobiles/wheels/car-dealers-discounts-price-cuts.html?ref=business
Six Canadian Banks Cut by Moody's
on Consumers' Debt Burden
https://www.bloomberg.com/news/articles/2017-05-10/six-canadian-banks-cut-by-moody-s-over-consumers-debt-burden
Element Fleet Management reports Q1
After-Tax Adjusted Operating Income of $100 Million
https://www.elementfleet.com/binaries/content
[headlines]
--------------------------------------------------------------

You May Have Missed---
These Maps Show How Uneven the U.S. Banking System Is
https://nextcity.org/daily/entry/new-tool-maps-every-bank-branch-in-america


[headlines]
--------------------------------------------------------------
Baseball Poem ---
Alone At The Plate
( Inside the front cover of the book "You Can Teach Hitting," by Dusty Baker, there appears this poem about a Little Leaguer...)
He pulls on a helmet, picks up the bat, and walks to the plate, "gotta hit and that's that."
The crowd starts to yell, the game's on the line, last inning, two outs, the score's nine to nine.
Dad yells, "Go get it," Mom wrings her hands, coach hollers, "hit it," but alone there he stands.
Heros are made in seconds such as this, but he's just a little boy, what if he should miss?
Years after this game's ended and he's little no more, will he remember the outcome or even the score?
No he'll have forgotten if he was out, hit, or a run, he'll only look back on his friends and the fun.
So cheer this boy on, alone with his fate;help him remember with fondness this stand at the plate.
Spend your time wisely and help in his quest to be a hitter with confidence and always his best.
And when the game's over, this boy can stand tall, for you've helped him prepare to give it his all!
[headlines]
--------------------------------------------------------------

Sports Briefs----
Raiderettes Issued $1.25 Million Settlement
from Raiders over Failed Payments
http://bleacherreport.com/articles/2709007-raiderettes-issued-125-million-settlement-from-raiders-over-failed-payments
Blaine Gabbert gets a shot with Arizona
https://www.yahoo.com/sports/news/blaine-gabbert-gets-another-shot-agrees-deal-arizona-cardinals-011039219.html
Kawakami: Who's putting out disinformation
about Colin Kaepernick and why?
http://www.eastbaytimes.com/2017/05/11/kawakami-whos-putting-out-disinformation-about-colin-kaepernick-and-why-its-worth-asking/
Latest Injury Updates on Key NFL Players
http://bleacherreport.com/articles/2708796-latest-injury-updates-on-key-nfl-players
[headlines]
--------------------------------------------------------------


California Nuts Briefs---
'Cuts are coming,' Jerry Brown says
as he releases revised budget plan
http://www.sacbee.com/news/politics-government/capitol-alert/article149959222.html
Hatchery mishap kills 300,000 baby salmon.
What will this mean for California fishermen?
http://www.sacbee.com/news/state/california/water-and-drought/article150026492.html
Citing 'willful corruption,' grand jury recommends
Contra Costa DA be removed from office
http://www.eastbaytimes.com/2017/05/11/citing-willful-corruption-grand-jury-recommends-contra-costa-da-be-removed-from-office/
[headlines]
--------------------------------------------------------------



"Gimme that Wine"

http://www.youtube.com/watch?v=EJnQoi8DSE8
Symington Family Estates Announces 2015 Vintage
http://awinestory.com/2017/05/symington-family-estates-announces-2015-vintage.html
Not just for drinking: winery waste finds new uses
http://abc7news.com/business/not-just-for-drinking-winery-waste-finds-new-uses/1977753/
The Mirassou Redempton
http://magazine.gwu.edu/the-mirassou-redemption
Bollinger to Invest $45 Million in New Vineyards
https://www.thedrinksbusiness.com/2017/05/bollinger-to-invest-e45m-in-buying-new-vineyards/
How a Veteran Winemaker Pais Wine with Cookies
https://winejournal.robertparker.com/how-a-veteran-winemaker-pairs-wine-with-cookies
Free Mobile Wine Program
http://leasingnews.org/archives/Feb2010/2_26.htm#mobile
Wine Prices by vintage
http://www.winezap.com
http://www.wine-searcher.com/
US/International Wine Events
http://www.localwineevents.com/
Leasing News Wine & Spirits Page
http://two.leasingnews.org/Recommendations/wnensprts.htm

[headlines]
----------------------------------------------------------------
This Day in American History
1780 - Charleston, SC, fell to the British in the US Revolutionary War after a two-month siege. Three Continental Navy frigates (Boston, Providence, and Ranger) were captured and one American frigate (Queen of France) was sunk to prevent capture.
http://www.publicbookshelf.com/public_html
/Our_Country_vol_2/revolution_bcb.html
http://www.treefarmtapes.com/catalog/product.asp?productid=7726
1784 – The Treaty of Paris, ending the American Revolutionary War and extending diplomatic recognition to the United States, went into effect.
1812 - John Langdon of New Hampshire was nominated to run by the Republican Party, but turned it down. He had 64 votes to James Madison's 82. A very popular man in his time, he refused the job due to his age and health. A second caucus was held and Elbridge Gerry was nominated.
http://www.seacoastnh.com/framers/jlangdon.html
http://www.lexrex.com/bios/jlangdon.htm
1846 - The Donner Party of pioneers departed Springfield, IL for California on what became a year-long journey of hardship and cannibalism. Led by George Donner and James F. Reed, they set out in a wagon train, were delayed by a series of mishaps and mistakes, and spent the winter of 1846–47 snowbound in the Sierra Nevada Mountains, slowed by following a new route that crossed the Wasatch Mountains and Great Salt Lake Desert. The rugged terrain and difficulties encountered while traveling along the Humboldt River in present-day Nevada resulted in the loss of many cattle and wagons, and caused splits within the group. Rescuers from California did not arrive until the middle of February, 1847, almost four months after the wagon train had become trapped. Of the 87 members of the party, 48 survived to reach California.
1847 - Mormon pioneer William Clayton, the personal secretary to the Mormon prophet, Joseph Smith, invented the first odometer while crossing the plains in a covered wagon. Previously, mileage was calculated by counting the revolutions of a rag tied to a spoke of a wagon wheel. He is also known for his journal entries about the Mormons' trek west to the Salt Lake Valley. When introduced to plural marriage, he was reluctant, but eventually became one of its most enthusiastic proponents, marrying ten women and fathering forty-two children.
http://www.signaturebooks.com/clayton.htm
1848 - Gold Fever was begun by Sam Brannan in San Francisco when he waved a bottle of gold dust and shouted "Gold! Gold!" He went on to receive gold as payment for goods that he sold in his store at Sutter's Fort. During this period, Calistoga Hot Springs resort was developed by then successful pioneer, promoter, publisher, entrepreneur, and California's first millionaire, Sam Brannan. The "resort" exists today: http://www.brannancottageinn.com/ There are many fine wineries in the area: http://www.brannancottageinn.com/
As a side note, most of the prospectors did very poorly. The most money was made by the merchants and those that provided food, goods, and supplies to those who were prospecting for gold. There were only a few who profited, some of it stolen, too. The most money was made from the discovery of silver in Nevada. Sutter, where gold was originally found, died a pauper, primarily from the prospectors who ruined his ranch and destroyed a lot of his land looking to get rich.
See: "American History Revised: 200 Startling Facts That Never Made It into the Textbooks," by Morris Jr., Seymour
http://www.amazon.com/gp/product
/0307587606/ref=oh_details_o02_s02_i00?ie=UTF8&psc=1
1863 - The first Confederate ship to surrender to the Union was the Planter, a 313-ton side-wheel steamer serving as an armed dispatch boat. It was surrendered off the harbor in Charleston, SC, by Robert Smalls, an African-American salve who was its pilot. He and the African-American crew took charge of the ship while the captain was ashore. Flying the Confederate flag, they saluted with cannon fire the forts on their voyage northward. When out of reach of ammunition, Smalls hoisted a white flag of truce and turned over the ship to the U.S.S. Onward. In appreciation, a special act of Congress was passed on May 30, 1982, awarding Smalls and his partners one-half the value of the Planter and its cargo.
1864 - The heaviest action of the Battle of Spotsylvania, Virginia, began at dawn, when Gen. Winfield Scott Hancock, with 20,000 men, attacked a Confederate salient. Creating a gap, Hancock's men captured some 4000 men and 20 large guns. In another part of the Battle of the Wilderness, the two great generals met again. After Hancock made this gap, Lee had positioned his troops in breastworks (a temporary, quickly constructed fortification, usually breast high--a popular war move seen often in Mathew Brady photographs) along a horseshoe formation utilizing the natural features of the landscape. During Grant's attack on the very strong and fortified position, both sides suffered losses of more than 12,000 in what became known as "the Bloody Angle." Lee was forced to use every available man to protect the position and so ordered his troops to pull back during the night. Neither side won and both sides suffered heavy losses, perhaps a lesson well remembered by General Lee and General Grant, who was in favor of a different reconstruction of the South than transpired, even when president. They were to meet for the surrender less than a year from this battle.
1864 – One of the Confederacy's best, if not the best, generals, J.E.B. Stuart, died from a gunshot wound suffered the day before at the Battle of Yellow Tavern near Richmond. He is also considered to be one of the greatest cavalry commanders in American history.
1869 - The first female news reporter at a political convention was Mary Ashton Rice Livermore, one of the editors of the New Covenant, who covered the Republican National Convention, May 12-18, 1860, at the Chicago Wigwam, Chicago, IL.
http://www.anb.org/articles/15/15-00415.html?from=../15/15-00663.html&from_nm=Stone%2C%20Lucy
1883 - Hazel Lucille Harrison (d. 1969) birthday, LaPorte, IN. African-American concert pianist who made her debut with the Berlin Philharmonic Orchestra in 1904. She was blocked from concerts with major American orchestras because of her race and sex. Her technique and ability was praised for years in Europe. Her mother, a hairdresser and manicurist, was the daughter of slaves who followed the underground railway to the north.
http://www.aaregistry.com/african_american_history/1930/
A_pure_keyboard_artist_Hazel_Harrison
http://dbs.ohiohistory.org/africanam/page.cfm?ID=5354
1893 - Georgia Lee Witt Lusk (d. 1971) birthday, Carlsbad, NM. Educator, state government official, and congressional representative is known as the first lady of New Mexico. In 1924, she was elected superintendent of schools in her home county and elected superintendent of public instruction for the state in 1930. She moved on to the U.S. Congress in 1946, and was a member of the War Claims Commission (1949-1953). Lusk was instrumental in getting free textbooks in all the New Mexico schools.
1902 – By the dawn of the twentieth century, trouble was clearly brewing in the nation's coal mines. Indeed, miners had long toiled in foul conditions for paltry pay; moreover, managers often forced workers to rent space in company houses and to purchase items at company-owned stores. Duly fed up with these conditions, miners across the country held a number of strikes during the later years of the nineteenth century. The mine companies, now largely run by America's imperious rail barons, steadfastly ignored their workers' pleas. The situation came to something of a boil as union chief John Mitchell raised the call for a nationwide strike; 140,000 members of the United Mine Workers heeded his charge. The ensuing strike dragged on for five months, as mine owners, firmly anticipating that the Federal government would rush to their side, smugly refused to acknowledge the coal union, or to enter negotiations. Meanwhile, coal prices skyrocketed, fraying the public's collective nerves and inciting calls for the government to negotiate a settlement. Though the Constitution was silent regarding intervention by the White House, President Teddy Roosevelt grew impatient and stepped in to speed up the negotiations. The mine owners rebuffed these efforts, prompting the president to threaten to hand control of the mines to the Army. Roosevelt's gambit proved effective and the mine owners finally sat down for a serious round of negotiations. By October of 1902, the strikers had returned to work and a newly formed Commission of Arbitration had kicked off a probe into the conditions at the nation's mines. That following spring, the Commission handed down its findings, which included recommendations of pay hikes and reduced hours for workers, and that mine owners recognize the coal union.
1903 - President Theodore Roosevelt's visit to San Francisco is caught on film by H.J. Miles. [Memory.local.gov has video playback, which is needed to see black and white silent film]. The president turns away from the camera at the closet point, but to see the people and the times is quite interesting (Note: the date on the film is the date it was released, not the actual day of May 12):
http://memory.loc.gov/cgi-bin/query/r?ammem/papr:@field(NUMBER+@band
(lcmp003+m3a22730))
(lower half of: http://memory.loc.gov/ammem/today/may12.html )
Two days after the Market Street procession, Roosevelt was filmed again as he dedicated Dewey Monument in the city's Union Square. The monument, which is still in place, commemorates the victory of Admiral George Dewey and the American fleet over Spanish forces at Manila Bay during the Spanish-American War. It is also a tribute to the sailors of the U.S. Navy. Called actuality films, short documentaries such as these of Roosevelt, appeared in nickelodeons throughout America alongside policemen and firemen in action, buildings under construction, and new inventions at work. The themes and conventions of these short films were borrowed from nineteenth century commercial photography. Early audiences, while amazed by the moving images, were very familiar with the subject matter. What is perhaps most interesting about these two actuality films is the view they offer of a city devastated by a massive earthquake and fire just three years after the president's 1903 visit.
1907 - American actress Katherine Houghton Hepburn (d. 2003) was born at Hartford, Ct. Nominated for 12 Oscars over the course of her career, she won four times: for 1933's "Morning Glory," 1967's "Guess Who's Coming to Dinner," 1968's "The Lion in Winter" and 1981's "On Golden Pond." She is best remembered for her on-and off-screen pairing with Spencer Tracy, with whom she made nine films. Hepburn famously shunned the Hollywood publicity machine and refused to conform to society's expectations of women. She was outspoken, assertive, athletic, and wore trousers before it was fashionable for women to do so. She married once, as a young woman, but thereafter lived independently. A 26-year affair with Tracy was hidden from the public. With her unconventional lifestyle and the independent characters she brought to the screen, Hepburn came to epitomize the "modern woman" in 20th-century America, and is remembered as an important cultural figure.
http://en.wikipedia.org/wiki/Katherine_Hepburn
1918 – Birthday of cosmetics tycoon Mary Kay Ash (d. 2001), Hot Wells, TX. Ash worked for Stanley Home Products. Frustrated when passed over for a promotion in favor of a man that she had trained, Ash retired in 1963 and intended to write a book to assist women in business. The book turned into a business plan for her ideal company, and in the summer of 1963, Mary Kay Ash and her new husband, George Hellenbeck, planned to start Mary Kay Cosmetics. However, one month before Mary Kay and George started Beauty by Mary Kay, as the company was then called, George died of a heart attack. One month after George's death on September 13, 1963 when she was 45 years old, with a $5,000 investment from her oldest son, Ben Rogers, Jr. and with her young son, Richard Rogers taking her late husband's place, Ash started Mary Kay Cosmetics. As of 2014, Mary Kay Cosmetics has more than 3 million consultants worldwide and wholesale volume in excess of 3 billion. Mary Kay herself was honored as a leading female entrepreneur in American history.
1925 - Birthday of Hall of Fame baseball player, former coach and manager, Lawrence Peter "Yogi" Berra (d. 2015), St. Louis, Missouri. He played his entire 19-year baseball career (1946–1965) for the New York Yankees. Berra is one of only four players to be named the Most Valuable Player of the American League three times and is one of seven managers to lead both American and National League teams to the World Series. As a player, coach, or manager, Berra appeared in 21 World Series and as a player in fourteen World Series, winning ten championships, both of which are records. He established World Series records for the most games (75), at-bats (259), hits (71), doubles (10), singles (49), games caught (63), and catcher putouts (457). In Game 3 of the 1947 World Series, Berra hit the first pinch-hit home run in World Series history, off Brooklyn Dodgers pitcher Ralph Branca. He served in the US Navy during World War II as a gunner's mate on the USS Bayfield during the D-Day Invasion at Normandy.
1926 - Walter Johnson recorded his 400th career win defeating the St. Louis Browns, 7-4. He and Cy Young are the only Major League pitchers to have won this many games.
1928 - Burt Bacharach birthday. Prolific composer, songwriter, record producer, pianist, and singer who has composed hundreds of popular hit songs from the late 1950s through the 1980s, many with lyrics written by Hal David. A six-time Grammy Award winner and three-time Academy Award winner, Bacharach's songs have been recorded by more than 1,000 different artists. As of 2014, he had written 73 US and 52 UK top 40 hits. He is considered one of the most important composers of 20th-century popular music. In 1957, Bacharach and lyricist Hal David met while at the famous Brill Building in New York City, and began their writing partnership. Soon afterwards, their "Magic Moments" was recorded by Perry Como and reached number 4 in the U.S. Bacharach and David formed a writing partnership in 1963. And Bacharach's career received a boost when singer Jerry Butler asked to record "Make It Easy on Yourself." In 1961, Bacharach discovered singer Dionne Warwick while she was a session accompanist. After agreeing to work with him, she made her professional recording debut and later that year had her first hit, "Don't Make Me Over." Bacharach and David then wrote more songs to make use of her singing talents, which led to one of the most successful teams in popular music history. Over the next 20 years, her recordings of his songs sold over 12 million copies, with 38 singles making the charts and 22 in the Top 40. Among the hits were "Walk on By," "Anyone Who Had a Heart," "Alfie," "Say a Little Prayer," "I'll Never Fall in Love Again, and "Do You Know the Way to San Jose?" Warwick would eventually have more hits during her career than any other female vocalist except Aretha Franklin. Songs that he co-wrote which have topped the Billboard Top 100 include "The Look of Love" (1967), "This Guy's in Love With You" (1968), "Raindrops Keep Fallin' on My Head" (1969), "(They Long to Be)Close to You" (1970), "Arthur's Theme" (1981), "That's What Friends Are For" (1986) and "On My Own " (1986).
http://www.bacharachonline.com/bacharach_bio.html
http://rollingstone.com/artists/bio.asp?oid=3155&cf=3155
1932 - Ten weeks after his abduction, the infant son of Charles Lindbergh, Charles Jr., was found dead in Hopewell, NJ, just a few miles from the Lindberghs' home.
1934 - A great dust bowl storm darkened the skies from Oklahoma east to the Atlantic Coast.
1942 - The SS Virginia was torpedoed in the mouth of the Mississippi River by the German submarine U-507, losing 27 of her crew of 41.
1944 – Allied attacks by forces of the US 5th Army makes some progress against the German-held defenses. The French Expeditionary Corps (General Juin) encounters only the German 71st Division along its line and captures Monte Faito. The Polish 2nd Corps is held with heavy losses, north of Cassino. The British 13th Corps establishes two small bridgeheads over the Rapido River, opposite Cassino. The US 2nd Corps, on the western coast of the advance, experiences difficulty advancing.
1944 - SHEA, CHARLES W., Medal of Honor
Rank and organization: Second Lieutenant, U.S. Army, Company F, 350th Infantry. 88th Infantry Division. Place and date: Near Mount Damiano, Italy, 12 May 1944. Entered service at: New York, N.Y. Birth: New York, NY. G.O. No.: 4, 12 January 1945. Citation: For conspicuous gallantry and intrepidity at risk of life above and beyond the call of duty, on 12 May 1944, near Mount Damiano, Italy. As 2d Lt. Shea and his company were advancing toward a hill occupied by the enemy, 3 enemy machineguns suddenly opened fire, inflicting heavy casualties upon the company and halting its advance. 2d Lt. Shea immediately moved forward to eliminate these machinegun nests in order to enable his company to continue its attack. The deadly hail of machinegun fire at first pinned him down, but, boldly continuing his advance, 2d Lt. Shea crept up to the first nest. Throwing several hand grenades, he forced the 4 enemy soldiers manning this position to surrender, and disarming them, he sent them to the rear. He then crawled to the second machinegun position, and after a short fire fight forced 2 more German soldiers to surrender. At this time, the third machinegun fired at him, and while deadly small arms fire pitted the earth around him, 2d Lt. Shea crawled toward the nest. Suddenly he stood up and rushed the emplacement and with well-directed fire from his rifle, he killed all 3 of the enemy machine gunners. 2d Lt. Shea's display of personal valor was an inspiration to the officers and men of his company.
1948 - Rock guitarist and keyboards player Steve Winwood was born in Birmingham, England. He was only 16 when he burst on the British pop music scene as the lead vocalist and organist with the Spencer Davis Group. They had hits with "I'm a Man" and "Gimme Some Lovin'." In 1967, Winwood formed the group Traffic with Dave Mason, Chris Wood and Jim Capaldi, and led that band to the top of the British charts. Traffic lasted only a year, and Winwood then joined Blind Faith, the first rock supergroup. The other members were Eric Clapton and Ginger Baker from Cream and Rick Grech of the group Family. Blind Faith made only one album before breaking up. Traffic reformed for a couple of albums in the 1970's, and since then Steve Winwood has pursued a solo career. His 1980 album "Arc of a Diver" sold a million copies, and his 1987 release "Chronicles" was also a big hit.
1949 – An early crisis of the Cold War comes to an end when the Soviet Union lifts its 11-month blockade against West Berlin. The blockade had been broken by a massive U.S.-British airlift of vital supplies to West Berlin's two million citizens. At the end of World War II, Germany was divided into four sectors administered by the four major Allied powers: the USSR, the United States, Britain, and France. Berlin, the German capital, was likewise divided into four sectors, even though it was located deep within the Soviet sector of eastern Germany. The future of Germany and Berlin was a major sticking point in postwar treaty talks, especially after the United States, Britain, and France sought to unite their occupation zones into a single economic zone. In March 1948, the Soviet Union quit the Allied Control Council governing occupied Germany over this issue. In May, the three Western powers agreed to the imminent formation of West Germany, a nation that would exist entirely independent of Soviet-occupied eastern Germany. The three western sectors of Berlin were united as West Berlin, which was to be under the administration of West Germany. On June 20, as a major step toward the establishment of a West German government, the Western powers introduced a new Deutsche Mark in West Germany and West Berlin. The Soviets condemned this move as an attack on the East German currency and on June 24 began a blockade of all rail, road, and water communications between Berlin and the West. The four-power administration of Berlin had ceased with the unification of West Berlin, the Soviets said, and the Western powers no longer had a right to be there. With West Berlin's food, fuel, and other necessities cut off, the Soviets reasoned, it would soon have to submit to Communist control. Britain and the United States responded by initiating the largest airlift in history, flying 278,288 relief missions to the city during the next 14 months, resulting in the delivery of 2,326,406 tons of supplies. As the Soviets had cut off power to West Berlin, coal accounted for over two-thirds of the material delivered. In the opposite direction, return flights transported West Berlin's industrial exports to the West. Flights were made around the clock, and at the height of the Berlin airlift, in April 1949, planes were landing in the city every minute. Tensions were high during the airlift, and three groups of U.S. strategic bombers were sent as reinforcements to Britain while the Soviet army presence in eastern Germany increased dramatically. The Soviets made no major effort to disrupt the airlift. As a countermeasure against the Soviet blockade, the Western powers also launched a trade embargo against eastern Germany and other Soviet bloc countries. On May 12, 1949, the Soviets abandoned the blockade, and the first British and American convoys drove through 110 miles of Soviet Germany to reach West Berlin. On May 23, the Federal Republic of Germany (West Germany) was formally established. On October 7, the German Democratic Republic, a Communist state, was proclaimed in East Germany. The Berlin airlift continued until September 30, in an effort to build up a year's supply of essential goods for West Berlin in the event of another Soviet blockade. Another blockade did not occur, but Cold War tensions over Berlin remained high, culminating in the construction of the Berlin Wall in 1961.
1951 - The number one record on America's R&B chart was a song called "Rocket 88" by Jackie Brenston and The Delta Cats. Many Rock historians say that this was the first true Rock and Roll record. Although Brenston sang, played sax and is credited as composer, 'His Delta Cats' were actually Ike Turner and His Kings of Rhythm.
1955 - Sam Jones of the Chicago Cubs pitched a no-hitter against the Pittsburgh Pirates, winning 4-0. Jones became the first black pitcher to throw a no-hitter in the Majors.
1955 - Gisele MacKenzie played a singer on the NBC-TV program, "Justice". She introduced her soon-to-be hit song, "Hard to Get." The song went to number four on the "Billboard" pop music chart by September.
1955 - Passengers crowded in to ride the last run of the Third Avenue elevated, "The El", in New York City. The way-above-ground train trip down memory lane went from Chinatown to The Bronx.
1956 - The Sun Record Company in Memphis ran an ad in the music trade papers announcing the first record by what was termed "one of the truly great talent finds." The artist was Johnny Cash, and the record was "I Walk the Line."
1956 - Top Hits
"Heartbreak Hotel"/"I Was the One" - Elvis Presley
"Standing on the Corner" - The Four Lads
"The Wayward Wind" - Gogi Grant
"Blue Suede Shoes" - Carl Perkins
1957 - A.J. Foyt earned his first auto racing victory in Kansas City, Missouri. He went on to become a four-time winner of the Indianapolis 500 - in 1961, 1964, 1967 and 1977.
1958 - Link Wray's guitar instrumental "Rumble" first appears on American music charts. Even though it has no lyrics what so ever, the song was banned by many US radio stations who feared the title would promote teen violence. Despite the boycott, the song would still rise to #16 and sell over a million copies. Link would follow it with a tune called "Jack the Ripper."
1958 - The Everly Brothers enjoy their second Billboard chart topper, "All I Have To Do Is Dream," which will also rise to number one in the UK in July.
1958 – Willie Mays hit the first grand slam in the history of the San Francisco Giants in 12-3 laugher against the Dodgers.
1960 - Frank Sinatra's TV special, "Timex Spectacular," is broadcast on ABC-TV. Sinatra and Elvis Presley trade hits, Elvis singing "Witchcraft" and Sinatra belting out "Love Me Tender." It will be Presley's last TV appearance for eight years.
1962 - Billboard reports last year's most-played jukebox disc was country star Jimmy Dean's "Big Bad John." One vote behind was Chubby Checker's "The Twist."
1963 - When CBS censors tell him he cannot perform his "Talking John Birch Society Blues", Bob Dylan walks out of dress rehearsals for "The Ed Sullivan Show." When told the tune may be libelous, Dylan refuses to appear on the show.
1964 - Top Hits
"Hello Dolly!" - Louis Armstrong
"Do You Want to Know a Secret" - The Beatles
"My Guy" - Mary Wells
"My Heart Skips a Beat" - Buck Owens
1964 - Barbra Streisand wins the Grammy Award for Best Female Vocalist for "The Barbra Streisand Album."
1965 - The Rolling Stones began a two-day recording session at Chess Studios in Chicago, laying down the basic tracks for "(I Can't Get No) Satisfaction."
http://www.ci.chi.il.us/Landmarks/C/Chess.html
http://www.history-of-rock.com/chess_records.htm
1968 - JACKSON, JOE M., Medal of Honor
Rank and organization: Lieutenant Colonel, U.S. Air Force, 311th Air Commando Squadron, Da Nang, Republic of Vietnam. Place and date: Kham Duc, Republic of Vietnam, 12 May 1968. Entered service at: Newman, Ga. Born: 14 March 1923, Newman, Ga. Citation: For conspicuous gallantry and intrepidity in action at the risk of his life above and beyond the call of duty. Lt. Col. Jackson distinguished himself as pilot of a C-123 aircraft. Lt. Col. Jackson volunteered to attempt the rescue of a 3-man USAF Combat Control Team from the Special Forces camp at Kham Duc. Hostile forces had overrun the forward outpost and established gun positions on the airstrip. They were raking the camp with small arms, mortars, light and heavy automatic weapons, and recoilless rifle fire. The camp was engulfed in flames and ammunition dumps were continuously exploding and littering the runway with debris. In addition, 8 aircraft had been destroyed by the intense enemy fire and 1 aircraft remained on the runway reducing its usable length to only 2,200 feet. To further complicate the landing, the weather was deteriorating rapidly, thereby permitting only 1 air strike prior to his landing. Although fully aware of the extreme danger and likely failure of such an attempt, Lt. Col. Jackson elected to land his aircraft and attempt to rescue. Displaying superb airmanship and extraordinary heroism, he landed his aircraft near the point where the combat control team was reported to be hiding. While on the ground, his aircraft was the target of intense hostile fire. A rocket landed in front of the nose of the aircraft but failed to explode. Once the combat control team was aboard, Lt. Col. Jackson succeeded in getting airborne despite the hostile fire directed across the runway in front of his aircraft. Lt. Col. Jackson's profound concern for his fellowmen, at the risk of his life above and beyond the call of duty are in keeping with the highest traditions of the U.S. Air Force and reflect great credit upon himself, and the Armed Forces of his country.
1969 - The first transpacific sailboat crossing by a woman was made by Sharon Sites Adams, who sailed from Yokohma, Japan in a 31-foot fiberglass ketch, the "Sea Sharp." She arrived at San Diego, CA, on July 25, having covered a distance of approximately 5,620 miles in 74 days.
1969 - Chevrolet announced that it would discontinue production of the Corvair. The Corvair, which had come under heavy attack in Ralph Nader's 1965 diatribe "Unsafe at Any Speed," never achieved great success, thanks mostly to its reputation for poor safety. Nader called the Corvair "one of the nastiest-handling cars ever built." The front-wheel drive model was accused of flipping over in moderately severe accident conditions. In the end, over five hundred individual court cases dealing with the Corvair were filed against General Motors. GM never lost one of these cases, although it did settle out of court in many of them. Debate continues over whether the Corvair was actually an unsafe car. Some contend that the front-wheel drive and the heavy horsepower of the car were too much for some drivers to handle. Whatever the case, the public's attitude toward the Big Three car executives changed dramatically during the course of the debate over Nader's book. The insidious tactics used by GM to silence Nader may have been more damaging to the company's reputation than the poor handling of the Corvair. In the end, the debate killed the sale of the Corvair, and its discontinuation followed a 200 percent decrease in the model's sales between 1965 and 1969. Today it is a "collector's item."
1970 - At Wrigley Field in Chicago, only 5,264 fans see Ernie Banks hit his 500th career home run, but on hand to witness the historic home run is umpire Frank Secory who was also one of the umps in the September 20, 1953 game in which Mr. Cub hit is initial round-tripper. The second-inning line drive off Braves' pitcher Pat Jarvis into the left-field bleachers, is retrieved by Atlanta outfielder, Rico Carty after it bounces back onto the field and gives the ball to the Cub first baseman.
1971 - Mick Jagger of the Rolling Stones married Nicaraguan fashion model Bianca Perez Morena de Macias in the town hall of St. Tropez on the French Riviera. Besides other members of the Stones, guests included Paul McCartney, Ringo Starr, Eric Clapton and Stephen Stills.
1972 - Top Hits
"The First Time Ever I Saw Your Face" - Roberta Flack
"I Gotcha" - Joe Tex
"Betcha By Golly, Wow" - The Stylistics
"Grandma Harp" - Merle Haggard
1972 - A cloudburst dumped 16 inches of rain north of New Braunfels, Texas sending a 30-foot wall of water down Blueders Creek into the Comal and Guadalupe Rivers. The flood claimed 18 lives and caused more than 20 million dollars in damage.
1972 - Police clash with 3,000 anti-war protesters in San Francisco.
1977 - The Eagles earned a gold record for the hit, "Hotel California." The award was the second of three gold record singles for the group. The other million sellers were "New Kid in Town" and "Heartache Tonight." Two number one songs by The Eagles - "Best of My Love" and "One of These Nights" - didn't quite make the million-seller mark.
1979 - The new Jefferson Starship, with Mickey Thomas replacing Grace Slick as lead vocalist, debuted at a free concert in San Francisco's Golden Gate Park. Thomas had been the lead singer on Elvin Bishop's 1976 hit "Fooled Around and Fell in Love."
http://www.jeffersonstarship.com/star/index.html
http://www.geocities.com/starshipper.geo/
1980 - Top Hits
"Call Me" - Blondie
"Ride like the Wind" - Christopher Cross
"Lost in Love" - Air Supply
"Beneath Still Waters" - Emmylou Harris
1984 - Lionel Richie reaches the top of the Billboard Hot 100 for the fourth time with "Hello," a song that was left off his first solo album and was nearly cut from his second LP. The record was also#1 in the UK.
1985 - The Jewish conservative movement ordained the first female rabbi, Amy Eilberg at the Jewish Theological Seminary in New York City.
1985 - Lionel Richie received an honorary Doctor of Music degree from Tuskegee Institute in Alabama - his alma mater. Richie had put 14 hits on the pop charts in the 1980s, including one platinum smash, with Diana Ross, "Endless Love" and four gold records ("Truly," "All Night Long," "Hello" and "Say You, Say Me"). All but one song ("Se La") of the 14 chart hits made it to the top ten.
1987 - In Washington, actor-director Woody Allen and others testified in Congress against film colorization. Ted Turner, multi-millionaire businessman, was transforming black-and-white films he had purchased to colorize. Many people regarded his alterations of original films as criminal acts.
1987 - A heat wave persisted in central California. Afternoon highs of 100 degrees at Fresno and 102 degrees at Sacramento were records for the date.
1988 - Unseasonably warm weather prevailed in the western U.S. Eight cities reported record high temperatures for the date, including Pendleton, OR with a high of 92 degrees and Phoenix, AZ with a reading of 106 degrees
1988 - Top Hits
"Wishing Well" - Terence Trent D'Arby
"Anything for You" - Gloria Estefan & Miami Sound Machine
"Pink Cadillac" - Natalie Cole
"Cry, Cry, Cry" - Highway 101
1989 - Showers and thunderstorms associated with a low pressure system stalled over New York State and drenched Portland, ME with 4.50 inches of rain in 24 hours. Rains of 5 to 7 inches soaked the state of Maine over a four-day period causing $1.3 million damage.
1990 - Thunderstorms produced severe weather from eastern Texas and the Central Gulf Coast States into Missouri and Illinois. Thunderstorms spawned six tornadoes, including one which injured four persons at Doloroso, MS. Thunderstorms also produced hail three inches in diameter west of Vicksburg, MS, and wind gusts to 83 mph in southern Illinois, north of Vevay Park and at the Coles County Airport. High winds and heavy rain caused 1.6 million dollars crop damage in Calhoun County, IL, and in southeastern Louisiana, Saint Joseph was deluged with eight inches of rain.
1996 - IBM and Sears signed a deal to sell Prodigy to an investment group called International Wireless. The two companies co-founded the online company in 1984 and invested more than $1 billion in the venture. It was one of the first internet companies. The buyout was welcomed by Prodigy's management, who received an ownership stake in the company
1998 - Top Hits
"Too Close" - Next
"My All" - Mariah Carey
"You're Still The One" - Shania Twain
"Everybody" ["Backstreet's Back"] - Backstreet Boys
2001 - Striking out 15 Orioles, Boston's Pedro Martinez ties an American League record set in 1968 by Indian hurler Luis Tiant for most strikeouts over two games, 32. The Red Sox fireballer had 17 strikeouts in his last start against the Devil Rays.
2003 – In Riyadh, Saudi Arabia, multiple, simultaneous car bombings at 3 foreign compounds killed 30 people, including 8 Americans and 9 suicide bombers. The next day, Saudi authorities linked Khaled Jehani (29) head of a 19-member al-Qaeda team, to the carnage. Ali Abd al-Rahman al-Faqasi al-Ghamdi, a senior al-Qaeda figure, surrendered Jun 26. On Jan 8, 2004, 8 accomplices were arrested in Switzerland.
2008 – US immigration and Customs Enforcement conducted the largest-ever raid of a workplace, in Postville, IA, arresting nearly 400 immigrants for identity theft and document fraud.
-------------------------------------------------------------

SuDoku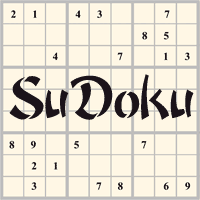 The object is to insert the numbers in the boxes to satisfy only one condition: each row, column and 3x3 box must contain the digits 1 through 9 exactly once. What could be simpler?
http://leasingnews.org/Soduku/soduko-main.htm
--------------------------------------------------------------

Daily Puzzle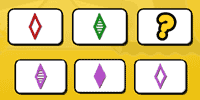 How to play:
http://www.setgame.com/set/puzzle_frame.htm
Refresh for current date:
http://www.setgame.com/set/puzzle_frame.htm
--------------------------------------------------------------


http://www.gasbuddy.com/
http://www.gasbuddy.com/GB_Map_Gas_Prices.aspx
http://www.gasbuddy.com/GB_Mobile_Instructions.aspx
--------------------------------------------------------------

Weather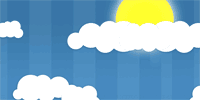 See USA map, click to specific area, no commercials
--------------------------------------------------------------

Traffic Live---
Real Time Traffic Information
You can save up to 20 different routes and check them out with one click,
or type in a new route to learn the traffic live
--------------------------------