Friday, November 14, 2014

Today's Equipment Leasing Headlines
W. Clayton 'Clay' Stephens
Passes Away
Classified Ads---Credit
New Hires
and Promotions
Sales Make it Happen by Steve Chriest
Focus On Results
Classified – Help Wanted
BB&T to Acquire Susquehanna Bancshares
NACM's Credit Managers' Index for October Returns
to Prior Levels
Loeb Term Solutions Funds $12 Million in Equipment Financing
to a Midwest Company
Ascentium Capital Commits $250 Million to Franchise Industry
Capital Markets Activity Accelerates
as Interest Rate Hike Lies Ahead
Fernando's View
By Fernando F. Croce
Golden Retriever Mix
Nashville, TN Adopt-a-Dog
News Briefs---
National Funding Releases Survey on Holiday Season Outlook
Warren Buffett's Berkshire to Buy Duracell in $4.7 Billion Stock Deal
Job quitters on the march as Sept. hirings rise
Volkswagen Golf named Car of the Year
Broker/Funder/Industry Lists | Features (writer's columns)
Top Ten Stories Chosen by Readers | Top Stories last six months
www.leasingcomplaints.com (Be Careful of Doing Business)
www.evergreenleasingnews.org
Leasing News Icon for Android Mobile Device

You May have Missed---
SparkPeople--Live Healthier and Longer
Poem
Sports Briefs---
California Nuts Brief---
"Gimme that Wine"
This Day in American History
SuDoku
Daily Puzzle
GasBuddy
Weather, USA or specific area
Traffic Live----

######## surrounding the article denotes it is a "press release" and was not written by Leasing News nor information verified, but from the source noted. When an article is signed by the writer, it is considered a "by line." It reflects the opinion and research of the writer.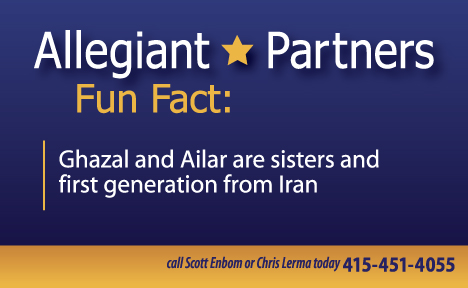 Please send to a colleague and ask them to subscribe.
We are free! Advertising Funds for Our Support


[headlines]
--------------------------------------------------------------
W. Clayton 'Clay' Stephens
Passes Away
Clay Stephens, President and CEO of Warren Capital Corporation passed away on Monday, November 10.
The following summary is taken from Mr. Stephens' LinkedIn profile.

Mr. Stephens is the founder of Warren Capital Corporation (1984) and presently serves as the President and CEO of the firm. Prior to founding Warren Capital, Mr. Stephens held senior executive positions with Wheelabrator, Inc (a fortune 500 public company) from 1972 to 1984, including Corporate Vice President and Treasurer as well as President of the finance subsidiary, Wheelabrator Financial Corporation; Vice President Finance of Wheelabrator International, Inc. and President of the Energy Systems division. His last position at Wheelabrator Frye was that of President and CEO of Trailmobile Finance Company, a national commercial finance firm. Furthermore, Mr. Stephens was a former director of Fisher Scientific Inc. (NYSE), now Thermo Fisher Scientific, from 2002-2006 and was also Chairman of Fishers Audit Committee.

From 1969 to 1972, Mr. Stephens was a Corporate Vice President of Genway Corporation, a major transportation leasing company. Mr. Stephens started his business career in the credit and financial analysis division of Chase Manhattan Bank where he advanced to Second Vice President in commercial lending. Mr. Stephens is a graduate of the University of Notre Dame with a B.A. degree in Economics and holds a MBA in Finance from Stanford University. Mr. Stephens is married to Anne, has five sons and resides in Sonoma County, California.

Leasing News would like to extend condolences to the Stephens family, his friends and his colleagues at Warren Capital.
(Publisher note- I would like to offer an apology for an ill-timed feature in the Wednesday, Novemeber 13 Leasing News. 'Pictures from the Past' highlighted a photo of the Warren Capital Corporation and Clay Stephens. At press time I had no knowledge of Mr. Stephens passing. I regret the unfortunate timing that was certainly not intended to be disrespectful or insensitive.
-- Rick Jones)
[headlines]
--------------------------------------------------------------
Classified Ads---Credit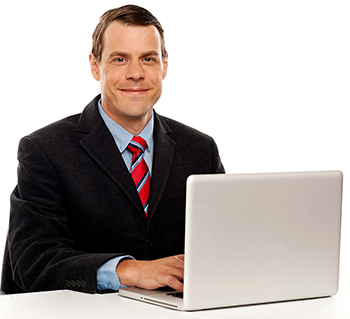 (These ads are "free" to those seeking employment
or looking to improve their position)
Credit, syndication, workout experience
Exceptional work ethic, common sense coupled with practical experience in equipment finance, consumer, commercial. Can interact with all levels of borrowers and intermediaries. Not an originator – but can help sales team close – great up sell ability. Will relocate for the right opportunity AND can work remotely.aaacorrespondent@gmail.com

Orlando, Florida
As a Commercial Credit Analyst/Underwriter, I have evaluated transactions from sole proprietorships to listed companies, across a broad spectrum of industries, embracing a multitude of asset types. Sound understanding of balance sheet, income statement and cash flow dynamics which impact credit decisions. Strong appreciation for credit/asset risk.
rpsteiner21@aol.com


407 430-3917

Free Posting for those seeking employment in Leasing:
http://www.leasingnews.org/Classified/Jwanted/Jwanted-post.htm
All "free" categories "job wanted" ads:
http://www.leasingnews.org/Classified/Jwanted/Jwanted.htm
John Kenny Receivables Management
www.jrkrmdirect.com
• End of Lease Negotiations & Enforcement
• Fraud Investigation
• Credit Investigations
• Asset Searches
• Skip-tracing
• Third-party Commercial Collections
The Solution to Your Credit & Accounts Receivable Needs
John Kenny
315-866-1167 | John@jkrmdirect.com
(Leasing News provides this ad as a trade for investigations
and background information provided by John Kenny)
[headlines]
--------------------------------------------------------------
New Hires and Promotions


Eric Moore is now Sales Manager at LEAF Commercial Capital, Inc.
Shannon Russo was hired as Senior Funding Specialist at TimePayment Corp.

John Martin was hired as Director of Business Development, Mid-Atlantic Customers at Northpoint Commercial Finance

Medallion Financial Appoints Marc Adelson As President Of Its Asset Based Lending Division Medallion Business Credit


Medallion Financial Corp., a specialty finance company with a leading position servicing the taxicab industry and other niche markets, today announced the hiring of commercial finance veteran Marc Adelson to be the President of its asset based lending division Medallion Business Credit. Mr. Adelson will report to Medallion Financial President Andrew Murstein and Chief Operating Officer and Chief Credit Officer Brian O'Leary.

Mr. Adelson brings a wealth of asset based and leveraged finance experience to the position. He previously served as the CEO and President of Capital Business Credit, one of the largest privately held trade finance companies offering factoring and ABL products. Prior to CBC, he was co-head of CIT's $7 billion ABL group and started de novo Heller Financial's ABL division before leaving to join CIT.

Gerald Grossman, former President of Medallion Business Credit, will remain with the company working side by side with Mr. Adelson, as well as continuing to provide leadership on portfolio and new business matters.

"This is an exciting time for Medallion Financial as we expand our commercial finance presence to be the lender of choice to the small to mid market lending space", said Mr. Murstein. "Medallion's vision of being a solution provider to business owners continues with its lending product buildout and we anticipate bringing other complementary lending products to the market to augment our existing product lines."

Mr. Murstein continued, "Mr. Grossman and his tenured team, including the division's Executive Vice President Ms. Connie Mitchko, have built a great business which is well positioned to move forward as we expand our nationwide reach. Medallion Business Credit is a thoughtful, patient secured lender, well positioned to offer its loan products to companies that are both seeking bank financing as well as seeking fresh capital from BDCs, debt funds and private equity sponsors for their acquisition, restructurings and debt placement initiatives, with a focus on core offerings $15 million and below."

"I am delighted to take up my new role as President of Medallion Business Credit" Mr. Adelson said. "I look forward to working with the dedicated employees to further Medallion Business Credit's growth by bringing new levels of innovation, customer experience and value to the marketplace."
Patrick Gaskins Appointed Group Vice President, Financial Services for AmeriQuest Transportation Services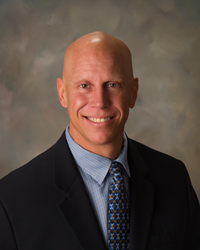 Gaskins is responsible for leading the growth of the Fleet Financing and Planning solution.

Patrick Gaskins has been promoted to Group Vice President, Financial Services, for AmeriQuest Transportation Services, a leading provider of comprehensive fleet management services. He reports to Jim Guice, Executive Vice President of AmeriQuest.
In his new position, Gaskins is responsible for growing and developing the sales force of the Financial Services group while expanding its reach into the marketplace. "Our sales team will continue its focus on AmeriQuest's proprietary Total Cost of Ownership analysis that enables fleets to determine the replacement 'sweet spot' for their assets," Gaskins said. "With our analytical models we can interpret the combined fixed and variable fleet cost data to create a unit-by-unit replacement planning recommendation."
Gaskins joined AmeriQuest's Financial Services division in 2010 as Vice President. Prior to that, he served as Vice President of Sales for First Fleet Corporation. He began his career in transportation with GE Capital TIP, where he held posts of increasing responsibility as Sales Representative, Regional Sales Manager, District Manager, and National Accounts Manager.
Gaskins is a graduate of the University of Miami, FL, with a bachelor of business administration degree in finance. He earned the Certified Transportation Professional designation from the National Private Truck Council. His office is in Coral Springs, FL.
Cole Taylor Equipment Finance Appoints Chris Byrnes as Head of New St. Louis Office


Cole Taylor Equipment Finance, a subsidiary of MB Financial Bank, N.A., announces the opening of a new office in St. Louis, Missouri, and the appointment of Chris Byrnes as direct sales manager for the St. Louis region. Byrnes will be responsible for building client relationships and developing new lease and loan originations in Missouri, Kansas, western Kentucky, and western Tennessee.

Mr. Byrnes brings more than 15 years of financial industry and equipment leasing experience to Cole Taylor Equipment Finance. His areas of expertise include transportation, construction, mining and manufacturing. Byrnes joins Cole Taylor from BancorpSouth Equipment Finance, where he was a vice president and regional account executive.

"I'm very happy to have Chris on board," said Edward A. Dahlka, Jr., president of Cole Taylor Equipment Finance. "He is a customer-focused professional who brings a wealth of experience to us. He will strengthen our already outstanding equipment financing team and provide us with substantial new growth opportunities. I look forward to working with him."

About Cole Taylor Equipment Finance

Cole Taylor Equipment Finance is a subsidiary of MB Financial Bank, N.A. Cole Taylor Equipment Finance seeks direct equipment lending opportunities and syndicated deals from $2 million to $20 million. The company can also provide access to the full range of commercial banking products and services offered by MB Financial Bank.

About MB Financial Bank

MB Financial Bank N.A. is a Chicago-based commercial bank with approximately $15 billion in assets and a more than one hundred year history of building deep and lasting relationships with middle-market companies and individuals. MB Financial Bank offers a full range of powerful financial solutions and the expertise and experience of bankers who are focused on their clients' success. MB Financial Bank is a wholly-owned subsidiary of MB Financial, Inc. (NASDAQ: MBFI).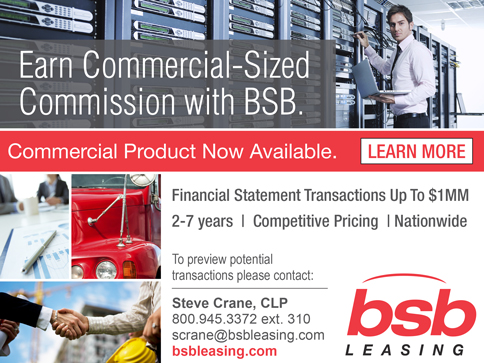 [headlines]
--------------------------------------------------------------
Sales Make it Happen
by Steve Chriest
Focus On Results
A significant number of salespeople confuse activity with productivity, and in doing so are less productive than they might be. They believe, sometimes for their entire careers, that activity of almost any kind will lead to sales success. If ever that was true, it is no longer true today. More than ever, salespeople are evaluated and judged on the results they produce, and the competitive landscape isn't patient with underperformers.
Focusing on results, not work, provides the greatest opportunity for success in sales. To maximize success, a salesperson must avoid the myriad time traps that divert attention and rob precious selling hours. Too many salespeople get caught up in addressing customer complaints, solving internal operational problems, and schmoozing with their established customers. When a salesperson focuses on results, these and other time traps can be avoided.
First, if a salesperson continually handles customer complaints, it's time to talk with management about determining the legitimacy of the complaints. Where complaints are justified, suggestions should be offered to management on how the problems might be addressed and solved. As a guardians of their time, and productive members of the sales team, salespeople have an absolute right to explain, firmly and professionally, that they cannot perform at optimum levels if forced to take on the additional responsibility of customer problem solvers.
If salespeople experience customer dissatisfaction as a result of internal operational problems, they will again want to approach management with observations and suggestions for improvement. Spending any significant time on workarounds designed to overcome operational difficulties points to a systemic problem that will keep salespeople from performing to their full potential.
Now for the time trap in which salespeople waste the most time, and over which they have the most control - schmoozing with their customers. Far too many salespeople spend time with their customers under the guise of maintaining good relationships. In reality, spending too much time schmoozing customers keeps salespeople in a comfort zone where they avoid some of the difficult work of sales, like prospecting, qualifying and closing new business.
America's oldest exercise guru, Jack LaLanne, once said, "If it's not good for you, don't eat it; if it tastes good, spit it out!" Salespeople may not want this type of harsh advice when it comes to managing their time, but borrowing from Jack LaLanne's example, "If it doesn't help you prospect for new business, qualify opportunities, facilitate orders, close business, maintain customer relationships, report activities to management, or advance your sales education and training - don't do it!
--- from the desk of a retired, successful leasing company president.
[headlines]
--------------------------------------------------------------
Leasing Industry Help Wanted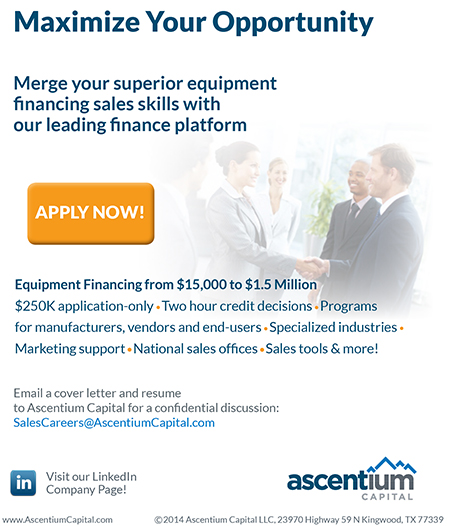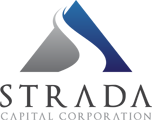 ---
STRADA Capital recently moved into its new facility and is hiring Top Sales Producers to work in our Equipment Financing and Working Capital Divisions.
High Level Performance, Collaborative Creativity, Integrity and Transparency define our Culture. The Company offers generous commission plans, industry leading support and benefits.
Email your resume to: SalesCareers@STRADAcapital.com

www.STRADAcapital.com
The Place where Professionals Prosper

For information on placing a help wanted ad, please click here:
http://www.leasingnews.org/Classified/Hwanted/Hwanted-post.htm
[headlines]
--------------------------------------------------------------
### Press Release ############################
BB&T to Acquire Susquehanna Bancshares

BB&T Corporation and Susquehanna Bancshares, Inc. announced today the signing of a definitive agreement under which BB&T will acquire Susquehanna in a cash and stock transaction for total consideration valued at approximately $2.5 billion. This acquisition will significantly expand BB&T's footprint in the Mid-Atlantic region and improve its ranking to #5 in Maryland.

Susquehanna, headquartered in Lititz, Pa., is a top 50 bank in the U.S. with $18.6 billion in assets, $13.6 billion in deposits and 245 banking offices in Pennsylvania, Maryland, New Jersey, and West Virginia.

"We are extremely excited to welcome our new clients and associates in these attractive markets to BB&T. Susquehanna's culture, commitment to its communities and business model are a strong fit with BB&T," said Chairman and Chief Executive Officer Kelly S. King.

"We look forward to being a part of BB&T's storied franchise," said William J. Reuter, Susquehanna's Chairman and Chief Executive Officer. "BB&T's expanded product offerings and resources combined with a stronger balance sheet will enable us to better serve our clients, associates and communities."

In connection with the acquisition, BB&T plans to establish three new banking regions encompassing certain markets in Pennsylvania and New Jersey. BB&T also plans to integrate its Baltimore region with Susquehanna's. These four regions are expected to be led by legacy Susquehanna executives. BB&T operates its community banking client service model through banking regions that drive faster, simpler, more effective client service.

"Similar to our recently announced market expansion acquisitions in the Dallas, Houston and Cincinnati markets, Susquehanna expands our franchise into a contiguous, attractive region that presents an exciting opportunity for us. The diversity of our markets is a key element of our long-term success," said King.

BB&T is very pleased that William J. Reuter and Christine Sears, current Susquehanna Board members, will join BB&T's Board of Directors upon closing of the transaction. BB&T plans to continue Susquehanna's tradition of commitment and service to its communities by creating a $10 million economic development fund to ensure ongoing support of the Lancaster, Pennsylvania community.

Under the terms of the agreement, which was approved by the Board of Directors of each company, shareholders of Susquehanna will receive as merger consideration 0.253 shares of BB&T common stock and $4.05 in cash for each share of Susquehanna common stock. The merger consideration is valued at $13.50 per share based on the average closing price of BB&T over the 45 trading days ending on November 10, 2014.

BB&T expects to incur pre-tax merger and integration costs of approximately $250 million and expects to achieve annual cost savings of approximately $160 million (approximately 32% of Susquehanna's non-interest expenses). BB&T expects this acquisition to be accretive to earnings per share in the first full year excluding one-time charges and expects the transaction to exceed its IRR hurdle.

This acquisition is subject to customary closing conditions including regulatory approvals and approval of Susquehanna shareholders.

Deutsche Bank Securities Inc. served as financial advisor to BB&T. Wachtell, Lipton, Rosen & Katz served as legal counsel to BB&T in this transaction.

[headlines]
--------------------------------------------------------------
NACM's Credit Managers' Index for October Returns
to Prior Levels, Sits at 62.6
The Credit Managers' Index (CMI) from the National Association of Credit Management (NACM) returned to a respectable status, jumping more than two points from 54.9 to 57.0. The readings are back to highs seen at the
start of the year. The index of favorable factors cleared 60 comfortably and now sits at 62.6, which is still off the pace set in July and August, but is trending in the right direction again. The fall of the index of unfavorable factors to 50.9 last month was concerning as it was the lowest point reached in almost two years, but its impressive gain this month to 53.2 reaches back to March readings. This means that the concerns about the state of creditors have eased a little.
"The rebound in the data this month could be referred to as stunning were it not that last month felt like an anomaly," said NACM Economist Chris Kuehl, PhD. "Given the progress made through the course of the year, many were shocked at the low numbers registered in September and theories abounded to explain the slump—everything from reaction to politics to the impact of the weather." Most analysts attributed the slow progress to events outside the US, which remain a concern in the overall business community. The US has been affected by the collapse of the European economy and the slow progress in China and other parts of Asia. "This global slowdown is still a factor and will likely put something of a damper on the US economy through the rest of the year and into next, but the domestic economy is showing some resilience and that is reflected in the numbers for October's CMI," Kuehl said.
Within the favorable factors, positive movement bodes well for the rest of the year. Sales jumped from 60.9 to 65.7, a significant improvement indicating that many sectors of the economy started to come back to life last month. The sales data were reinforced by other data released of late. Industrial production has improved as did capacity utilization and factory orders. New credit applications' growth was more modest, from 59.0 to 59.4, but is trending in a positive direction. Dollar collections improved significantly from 59.9 to 61.5, but amount of credit extended went down from 64.0 to 63.8.
"The performance here coupled with new credit applications suggests that the crash in performance last month made many companies a little more cautiouswith credit this month," Kuehl said. "The good data this month may well reverse that trend in the months to come."
Mr. Terry Winders available as a consultant regarding assisting attorneys in resolving disputes or explaining procedures or reviewing documents as utilized in the finance and leasing industry.
He is the author of several books, including DVD's, as well as weekly columnist to Leasing News. He also performs audits of leasing companies as an expert on documentation, and has acted as an expert witness on leasing for litigation in legal and tax disputes, including before the IRS. He also has taught the senior bank examiners, how to review a bank leasing department, for the Federal Reserve in Washington D.C. and has trained the examiners for the FDIC on how to prepare a lease portfolio for sale.
502.649.0448/terrywinders11@yahoo.com
(This ad is a "trade" for the writing of this column. Opinions
contained in the column are those of Mr. Terry Winders, CLP)

[headlines]
--------------------------------------------------------------
### Press Release ############################
Loeb Term Solutions Funds Over 12 Million Dollars in Equipment Financing to a Midwest Company, Acting as Lead Syndicate

As the lead participant in a syndicated financing deal, Loeb Term Solutions recently partnered in funding over 12 million dollars in equipment term loan financing. The term loan will provide the working capital necessary to solidify the acquisition of a Midwest metalworking company to new owners.

As the lead participant, Loeb Term Solutions worked directly with the borrower, their management team, and corporate advisors, structuring the deal from the initial stages through to completion and providing $4,000,000 toward the final funding amount.

Headquartered on Chicago's south side, the newly merged operations will provide scrap metal services, electronic and medical equipment removal, resale, dismantlement and recycling, asset management, document shredding, cardboard, paper, wood, plastics, and technology recycling.

"Given the nature of this finance deal, we worked extremely close with the client's AR lender to provide as much liquidity as possible," stated Jim Newman, Loeb Term Solutions' Managing Partner. "Our equipment term loans are structured in a way to work in tandem with the AR lenders in order to maximize the working capital in complex scenarios often deemed as un-bankable by traditional lenders."

Since 2010, Loeb Term Solutions has provided funding on over $40 million dollars' worth of industrial machinery within the food, pharmaceutical, chemical, cosmetic, metalworking, and woodworking industries. The company's asset-based lending division offers specialty financing for the industrial marketplace with funding amounts ranging from $300,000 to $5,000,000.

Loeb Term Solutions is an affiliate of Loeb offers equipment term loans and purchase leasebacks to the industrial marketplace. For more information on Loeb Term Solutions and its recently funded deals, visit:www.loebtermsolutions.com.

About Loeb

For five generations since 1880, Loeb has been a trusted provider of reliable equipment and related services that help manufacturers and financial institutions leverage their industrial assets by managing the equipment lifecycle. Headquartered in Chicago with a 150,000 square foot facility, Loeb provides: equipment sales, purchases, rentals, leasing & liquidations, certified market appraisals from Loeb Appraisal, auction services & asset disposition from Loeb Winternitz Industrial Auctioneers, and equipment financing from Loeb Term Solutions. Loeb and all of its divisions are experts in providing equipment solutions to the: food, pharmaceutical, cosmetics, chemical, metalworking, woodworking, plastics, and printing industries. For more information on Loeb or any of its business units, please visit:www.loebequipment.com.

[headlines]
--------------------------------------------------------------
### Press Release ############################
Ascentium Capital Commits $250 Million to Franchise Industry
Ascentium Capital, a national commercial lender, announced a commitment of $250 million in capital that will benefit national and regional franchisors and franchisees.
The franchise industry is highly competitive, and franchisors can strategically leverage Ascentium's expertise in franchise financing to drive profit, expansion, reimaging, and rebranding initiatives. The delivery of leasing, financing, and loan products through the company's proprietary technology platform can set up franchisees for success, allowing them to finance nearly anything for their locations.
"It is rewarding to see the impact of our financing programs drive the growth of franchise concepts nationwide," says Stephen Interlicchio, senior VP of strategic services at Ascentium.
The success of a franchise rests heavily on brand identity and delivering the quality products and services associated with that brand. Ascentium's financing programs help franchisees keep pace with technology upgrades, equipment replacement, acquisition plans, and corporate mandates.
"Ascentium's growth in this segment is propelled by the franchise industry specialization of our national sales and management team that bring over forty years of experience," says Len Baccaro, senior VP of franchise development at Ascentium. "We are able to finance a broad array of franchise initiatives and this capital commitment helps us meet the demand for our financing."
Ascentium Capital, as a direct lender, specializes in providing equipment financing, leasing, and working capital solutions and is ranked as the fifth largest private, independent finance company by volume in the U.S.
[headlines]
--------------------------------------------------------------
### Press Release ############################
Capital Markets Activity Accelerates
as Interest Rate Hike Lies Ahead
Capital markets activity continues to accelerate, as the likelihood of rising interest rates looms in the near future, which means now is the ideal time for borrowers to explore interest rate hedges. These insights and others are shared by Neil Wessan, Group Head and Managing Director of CIT Capital Markets, a division of CIT Group Inc. (NYSE:CIT) cit.com, a leading provider of commercial lending and leasing services, in "Capital Markets Prepare for an Interest Rate Hike," (cit.com/wessan), the latest piece of market intelligence in the CIT Executive Insights series.(cit.com/executiveinsights).
"The U.S. capital markets are very liquid, with many investors looking to participate in the market, especially the middle market," said Wessan. "The market is even more open for business than it was last year. The pricing environment is increasingly aggressive as capital bids for fewer deals and Collateralized Loan Obligations (CLOs) are dipping down into the middle-market to gain yield."
At the same time, Wessan sees an increase in interest rates ahead, saying, "I believe that the Federal Reserve will act to raise interest rates within the next twelve months... The yield curve also indicates that the market expects such a move. As such, we're strongly advising our clients to look at hedging a portion of their floating-rate obligations to protect themselves against interest rate moves while they can do so in a cost-effective manner."

Additional trends noted by Wessan include:
- A Push to Avoid Riskier Assets: Leverage levels have gone up since last year, but the new federal leveraged lending guidelines have had an effect on curbing bank lenders' appetites for maximizing leverage. This is creating space for non-banks, such as Business Development Companies (BDCs), to lead highly leveraged transactions, resulting in a certain amount of disintermediation between banks and non-banks.
- Economic Outlook is Hot or Cold by Sector: Energy, healthcare and transportation have remained the most active sectors for lending activity in the middle market. In particular, oil field services and helicopters stand out as sub-sectors with a lot of deal flow. Looking ahead, the U.S. economy should continue to produce slow growth, even if there is an increase in interest rates.
- Middle Market M&A to Remain Stable at Low Level: Middle market M&A activity hasn't grown year over year, with at least another year before it returns to historical levels. There is a divergence between the broad market, where large, transformational acquisitions are getting done, and the middle market, where sponsors are still exercising discipline.
- Regulatory Uncertainty Takes a Toll: One of the biggest challenges facing businesses is regulatory uncertainty, which manifests itself as companies being unwilling to invest in expansion or acquisition and acts as a dampener on economic activity. The recent midterm elections could help bring clarity to the likely course of legislative and regulatory action.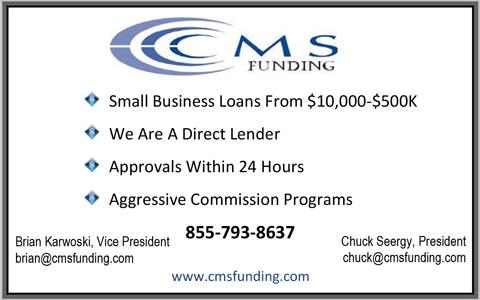 [headlines]
--------------------------------------------------------------
Fernando's View
By Fernando F. Croce
Acclaimed comedy ("Birdman") and animation ("Big Hero 6") come to theaters, while new DVDs offer a suspenseful drama ("A Most Wanted Man"), a rollicking sequel ("How to Train Your Dragon 2") and a pair of one-of-a-kind westerns ("Ride in the Whirlwind," "The Shooting").
In Theaters:
Birdman (Fox Searchlight Pictures): Best known for his heavy-handed tragedies, Mexican director Alejandro Gonzalez-Inarritu ("Amores Perros," "Babel") changes course to comedy in this acclaimed portrait of desperation and inspiration in the theater world. In a powerhouse performance that should hopefully trigger a comeback, Michael Keaton stars as Riggan, an actor who once played an iconic superhero in Hollywood blockbusters but is now washed-up. That's when he decides to invest everything he has in a Broadway production, with his former glory in the balance. He faces challenges everywhere, however, from vain and difficult actors and troubled family members to pesky hallucinations. Can he pull off the show, or is he headed to madness? With a cast that includes Edward Norton, Naomi Watts and Emma Stone, this is a welcome detour from the usually dour Gonzalez-Inarritu.

Big Hero 6 (Walt Disney Pictures): Disney serves up another animated treat with this imaginative blend of futuristic adventure and humor. Set some time ahead in the American-Japanese metropolis of San Fransokyo, the story focuses on the growing friendship between young Hiro (voiced by Ryan Potter) and a doughy, inflatable robot named Baymax (Scott Adsit), an example of the latest, cutting-edge technology. When a mysterious villain disrupts this world's peaceful veneer, however, Hiro, Baymax and their friends find themselves unexpectedly in the role of action heroes. Made by directors Don Hall and Chris Williams with a combination of creative visuals and big-hearted charm, the movie follows in the steps of "Wreck-It Ralph" with its kinetic, animated charm. Also, don't miss the hilarious short "Feast," which precedes "Big Hero 6."

Netflix Tip: An actor, screenwriter, and all-around eccentric staple of counterculture filmmaking, L.M. Kit Carson (1941-2014) left behind a diverse screen legacy. So pay tribute by checking out his most notable contributions, whether in front of the screen in "David Holzman's Diary" (1967) and "Running on Empty" (1988) or behind it in "The American Dreamer" (1971) and "Paris, Texas" (1984).
On DVD:
A Most Wanted Man (Lionsgate): British novelist John le Carré is a specialist in somber espionage intrigue, and this screen adaptation of his 2008 book captures the author's brooding feel of systematic dread. The twisty story hinges on Issa (Grigoriy Dobrygin), a young Russian-Chechen immigrant who turns up in Hamburg to seek refuge and, according to the anxious authorities, take over his father's unsavory fortune. Wanted by both German and American agents, he finds himself alternately portrayed as a battered victim and a potential terrorist. When murky global interests are at stake, who knows for sure where the truth lies? Tautly directed by Anton Corbijn and featuring a sterling cast that includes Rachel McAdams, Willem Dafoe, Robin Wright and the late, great Philip Seymour Hoffman, this is a stylish thriller to rank alongside the recent "Tinker Tailor Soldier Spy" adaptation.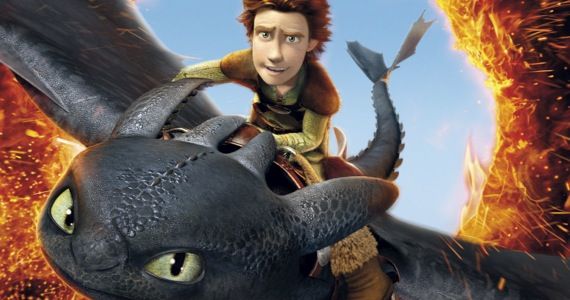 How to Train Your Dragon 2 (Fox): A sequel to the 2010 hit, this animated adventure joyously matches the original in colorful excitement and heart. Last seen, meek young Viking Hiccup (voiced by Jay Baruchel) and his trusty dragon Toothless had successfully forged a truce between humans and fire-breathing beasts. This peace is threatened, however, when one of the pair's voyages leads them to Drago (Djimon Hounsou), a man determined to rule the world with a race of enslaved dragons. Can Hiccup and Toothless keep the land from plunging back into war? Featuring gorgeous, soaring visuals and a voice cast that also includes Cate Blanchett and Gerard Butler, the movie is easily one of the most satisfying spectacles to come out of the DreamWorks animation department in years.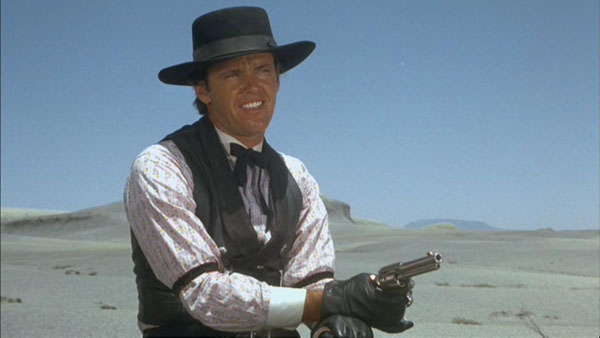 Ride in the Whirlwind and The Shooting (Criterion): A truly unique filmmaker, Monte Hellman did personal, art-house work in such genres as monster thrillers, race-car dramas and shoestring westerns. The latter category is a particularly rich one, with "Ride in the Whirlwind" and "The Shooting" both made in 1966 for producer Roger Corman. Though dismissed at the time by American reviewers, these two films have over the decades received the acclaim they deserve for their mysterious combination of low-budget naturalism and minimalistic stylization. Shot simultaneously and featuring much of the same cast (including a young, pre-stardom Jack Nicholson), they tell stories of rough survival in barren environment, giving off an existential vibe worthy of Beckett. Finally available on Criterion DVDs, they are remarkable discoveries for movie buffs.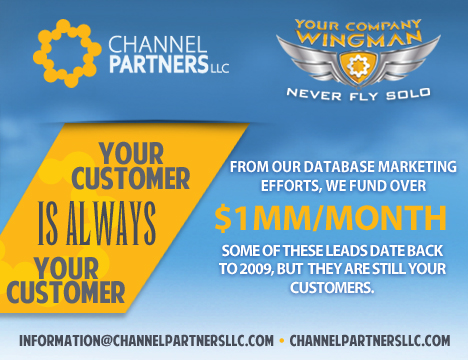 [headlines]
--------------------------------------------------------------

Golden Retriever Mix
Nashville, TN Adopt-a-Dog
I am already spayed, up to date with shots, and good with dogs.
Juneberry's Story...
1-year-old Juneberry is a friendly, adventurous girl who would appeal to people with an active lifestyle and a love of the outdoors. Looking for a hiking or camping buddy? Juneberry is your girl! Juneberry also really loves food and treats, and this is a great way to build a relationship with her as well as provide her with positive reinforcement training. We recommend Juneberry take a Basic Manners class where she can learn polite ways of seeking creature comforts in life. She currently weighs 45 pounds.

Juneberry's primary caregiver must be present for the adoption process. Family members 16 years and younger (including canine family members) are encouraged to participate as well. Please visit ARF's web site for more details about how to adopt any of ARF's cute canines.
Adopt a Pet
http://www.adoptapet.com/
[headlines]
--------------------------------------------------------------

News Briefs----
National Funding Releases Survey on Holiday Season Outlook for Small Business Owners
https://www.nationalfunding.com/press-releases/national-funding-releases-survey-holiday-season-outlook-small-business-owners/
Warren Buffett's Berkshire to Buy Duracell in $4.7 Billion Stock Deal
http://dealbook.nytimes.com/2014/11/13/warren-buffetts-berkshire-to-buy-duracell-battery-from-procter-gamble/?ref=business
Job quitters on the march as Sept. hirings rise
http://www.usatoday.com/story/money/business/2014/11/13/applications-for-us-jobless-aid-climb-to-290000/18960129/
Volkswagen Golf named Car of the Year
http://money.cnn.com/2014/11/13/autos/motor-trend-volkswagen-golf/index.html?iid=HP_LN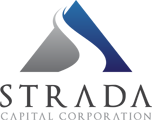 ---
STRADA Capital recently moved into its new facility and is hiring Top Sales Producers to work in our Equipment Financing and Working Capital Divisions.
High Level Performance, Collaborative Creativity, Integrity and Transparency define our Culture. The Company offers generous commission plans, industry leading support and benefits.
Email your resume to: SalesCareers@STRADAcapital.com

www.STRADAcapital.com
The Place where Professionals Prosper



[headlines]
--------------------------------------------------------------




--You May Have Missed It
The Surprising Complexity of Old-School Calculators
http://www.wired.com/2014/11/kevin-twomey-low-tech/



[headlines]
--------------------------------------------------------------

SparkPeople--Live Healthier and Longer

Get Fit before You Feast: A November Challenge!
http://www.sparkpeople.com/blog/blog.asp?
post=get_fit_before_you_feast_a_november_challenge
[headlines]
--------------------------------------------------------------
Winter Poem
Late lies the wintry sun a-bed,
A frosty, fiery sleepy-head;
Blinks but an hour or two; and then,
A blood-red orange, sets again.

Before the stars have left the skies,
At morning in the dark I rise;
And shivering in my nakedness,
By the cold candle, bathe and dress.

Close by the jolly fire I sit
To warm my frozen bones a bit;
Or with a reindeer-sled, explore
The colder countries round the door.

When to go out, my nurse doth wrap
Me in my comforter and cap;
The cold wind burns my face, and blows
Its frosty pepper up my nose.

Black are my steps on silver sod;
Thick blows my frosty breath abroad;
And tree and house, and hill and lake,
Are frosted like a wedding-cake.

[headlines]
--------------------------------------------------------------

Sports Briefs----
Kershaw wins NL MVP
http://espn.go.com/los-angeles/mlb/story/_/id/11871556/2014-national-league-mvp-winner-clayton-kershaw-los-angeles-dodgers-named-nl-winner
Finding Mr. Right, or Stuck with Mr. Wrong
http://mmqb.si.com/2014/11/13/nfl-franchise-quarterback-search/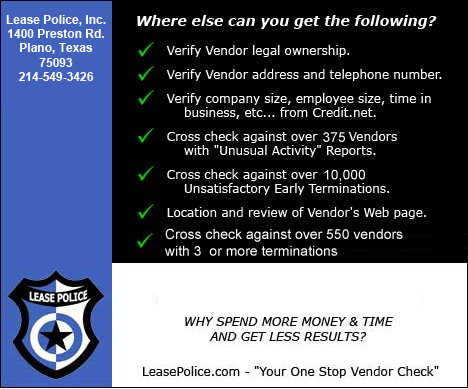 (Leasing News provides this ad "gratis" as a means
to help support the growth of Lease Police)
[headlines]
--------------------------------------------------------------


California Nuts Briefs---

Alvin Dark, Giants, A's World Series manager, dies at 92
http://www.sfgate.com/news/article/Alvin-Dark-All-Star-shortstop-and-Giants-A-s-5891185.php

[headlines]
--------------------------------------------------------------


"Gimme that Wine"

Scotch/Whisky Edition
http://www.youtube.com/watch?v=EJnQoi8DSE8
LIMITED EDITION JOHNNIE WALKER® GOLD LABEL RESERVE™ EXCLUSIVE TRAVELLERS' EDITION LAUNCHED IN TRAVEL RETAIL
http://www.whiskyintelligence.com/2014/11/limited-edition-johnnie-walker-gold-label-reserve-exclusive-travellers-edition-launched-in-travel-retail/
Dewar's Master Blender on "The Last Great Malts Collection"
http://whiskyadvocate.com/whisky/2014/11/07/dewars-master-blender-on-the-last-great-malts-collection/

Free Mobile Wine Program
http://leasingnews.org/archives/Feb2010/2_26.htm#mobile
Wine Prices by vintage
http://www.winezap.com
http://www.wine-searcher.com/
US/International Wine Events
http://www.localwineevents.com/
Leasing News Wine & Spirits Page
http://two.leasingnews.org/Recommendations/wnensprts.htm
[headlines]
----------------------------------------------------------------
This Day in American History
1732 - The Library Company of Philadelphia signed a contract with its first librarian, Louis Timothee. Founded by Benjamin Franklin and friends in November 1731, the library enrolled members for a fee of 40 shillings but had to wait for its books to arrive from England before beginning full operations.
1765 – Birthday of Robert Fulton, inventor of the steamboat, in Little Britain, PA.
1784 - Samuel Seabury, 55, was consecrated Bishop of Connecticut and Rhode Island, the first bishop of the American Protestant Episcopal Church, and the first Anglican bishop in America.
1792 - Captain George Vancouver is the first Englishman to enter San Francisco Bay.
1803 - American author Jacob Abbott was born at Hallowell, Maine. Abbott wrote the first fictional series for children, introducing many of the key types and techniques of series books, popularizing the genre virtually single-handedly, and wrote some of the earliest American juveniles deserving of the term "children's literature"
http://www.readseries.com/auth-a/ab-bio.html
http://www.merrycoz.org/bib/ABBOTT.HTM
1832 - The first horse car (a streetcar drawn by horses) was displayed in New York City. The vehicle had room for 30 people in three compartments. The new service traveled Fourth Avenue between Prince and Fourteenth Streets and the fare was 12 cents.
1851 - "Call me Ishmael. Some years ago -- never mind how long precisely -- having little or no money in my purse, and nothing particular to interest me on shore, I thought I would sail about a little and see the watery part of the world..." Thus begins Herman Melville's book "Moby Dick" or "The Whale", which was first published in New York City by Harper & Brothers on this day. The complex, but rousing sea story tells the tale of a sea captain's search for Moby Dick, the great white whale that had once crippled him. The story is told by sailor-narrator Ishmael. Through the pages of "Moby Dick", we meet Ishmael's bunkmate Queequeg, a whale harpooner from Polynesia; learn everything there is to know about whaling in the nineteenth century; and, of course, about Captain Ahab and his obsession with Moby Dick. In 1846, Melville published his first novel, "Typee", based on his Polynesian adventures. His second book, "Omoo" (1847), also dealt with the South Seas. The two novels became popular, although his third, "Mardi" (1849), more experimental in nature, failed to catch on with the public. Melville bought a farm near Nathaniel Hawthorne's house in Massachusetts, and the two became close friends, although they later drifted apart. Melville wrote for journals and continued to publish novels. "Moby Dick" was coolly received, but his short stories were highly acclaimed. Putnam's Monthly published "Bartleby the Scrivener" in 1853 and "Benito Cereno" in 1855. In 1866, Melville won appointment as a customs inspector in New York, which brought him a stable income. He published several volumes of poetry. He continued to write until his death in 1891, and his last novel, "Billy Budd", was not published until 1924.
1861 - Historian Frederick Jackson Turner, "The Frontier in American History" born at Portage, Wisconsin.
http://www.bgsu.edu/departments/acs/1890s/turner/turner.html
http://www.pbs.org/weta/thewest/people/s_z/turner.htm
1882 - Gunslinger Franklin "Buckskin" Leslie shoots the Billy "The Kid" Claiborne dead in the streets of Tombstone, Arizona. (The name of one of Aaron Copland's work, whose birthday is today-1900). The town of Tombstone is best known today as the site of the infamous shootout at the O.K. Corral. In the 1880s, however, Tombstone was home to many gunmen who never achieved the enduring fame of Wyatt Earp or Doc Holliday. Franklin "Buckskin" Leslie was one of the most notorious of these largely forgotten outlaws. There are few surviving details about Leslie's early life. The first historical evidence of Leslie's life emerges in 1877, when he became a scout in Arizona. A few years later, Leslie was attracted to the moneymaking opportunities of the booming mining town of Tombstone, where he opened the Cosmopolitan Hotel in 1880. That same year he killed a man named Mike Killeen during a quarrel over Killeen's wife, and he married the woman shortly thereafter. Leslie's reputation as a cold-blooded killer brought him trouble after his drinking companion and fellow gunman John Ringo was found dead in July, 1882. Some Tombstone citizens, including a young friend of Ringo named Billy "The Kid" Claiborne, were convinced that Leslie had murdered Ringo, though they could not prove it. Probably seeking vengeance and the notoriety that would come from shooting a famous gunslinger, Claiborne unwisely decided to publicly challenge Leslie, who shot him dead. The remainder of Leslie's life was equally violent and senseless. After divorcing Killeen in 1887, he took up with a Tombstone prostitute, whom he murdered several years later during a drunken rage. Even by the loose standards of frontier law in Tombstone, the murder of an unarmed woman was unacceptable, and Leslie served nearly 10 years in prison before he was paroled in 1896. After his release, he married again and worked a variety of odd jobs around the West. He reportedly made a small fortune in the gold fields of the Klondike region before he disappeared forever from the historical record.
1888 – The University of Southern California played its first football game. At this time they were known as the Methodists.
1889 - New York World reporter Nellie Bly (Elizabeth Cochrane) began her attempt to surpass the fictitious journey of Jules Verne's Phileas Fogg by traveling around world in less than 80 days. She succeeded, finishing the trip in 72 days, 6 hours.
1896 – The power plant opens at Niagara Falls.
1896 – Mamie Doud Eisenhower, former First Lady, was born in Boone, IA.
1900 - Birthday of American composer Aaron Copland at Brooklyn, NY. Incorporating American folk music and, later, the 12-tone system, he strove to create an American music style that was both popular and artistic. He composed ballets, film scores and orchestral works including "Fanfare for the Common Man" (1942), "Appalachian Spring" (1944), for which he won the Pulitzer Prize, and the score for "The Heiress" (1948), for which he won an Oscar, and "Billy the Kid."
He died Dec 2, 1990, at North Tarrytown, NY.
http://memory.loc.gov/ammem/today/nov14.html
1900 - Ban Johnson, president of the minor Western League, announced his intention to upgrade its status to a major league and to change its name to the American League.
1903 - The first football game was played in the first football stadium, Harvard Stadium, Cambridge, MA. It was specifically built for football, made of concrete and the largest steel re-enforced concrete structure in the world at the time of construction. The stadium had a seating capacity of 40,000.
1904 – Jazz pianist Art Hodes' birthday in Ukraine.
http://www.amazon.com/exec/obidos/ISBN%3D0252017536/107-7460879-4591723
1904 – Actor Dick Powell was born in Mountain View, AR. Powell was also a singer, film producer, film director and studio head. Though he came to stardom as a musical comedy performer, he showed versatility and successfully transformed into a hardbitten leading man starring in projects of a more dramatic nature. In the 1940s, he played detective Philip Marlowe in "Murder, My Sweet", then took the character to radio. Later he played "Richard Diamond, Private Detective" on the radio as well. Powell died in 1963.
1906 - Actress Louise Brooks born Cherryvale, Kansas. She is the fourth most written about actress (in terms of major magazine articles) after Clara Bow, Joan Crawford and Colleen Moore.
http://www.pandorasbox.com/
1906 – President Theodore Roosevelt becomes the first U.S. President to visit a foreign country (Panama).
1908 – Sen Joseph McCarthy was born in Grand Chute, WI. The lead player in one of America's darker moments, McCarthy was at the front of a period of Cold War tensions that fueled fears of widespread Communists and Soviet spies and sympathizers inside the United States federal government and elsewhere. Ultimately, his tactics and inability to substantiate his claims led him to be censured by the United States Senate. He successfully ran for the United States Senate in 1946, defeating Robert LaFollette, Jr. After three largely undistinguished years in the Senate, McCarthy rose suddenly to national fame in February 1950 when he asserted in a speech that he had a list of "members of the Communist Party and members of a spy ring" who were employed in the State Department. McCarthy was never able to prove his sensational charge. With the highly publicized Army-McCarthy hearings of 1954, McCarthy's support and popularity faded. On December 2, 1954, the Senate voted to censure Senator McCarthy by a vote of 67 to 22, making him one of the few senators ever to be disciplined in this fashion. McCarthy died in Bethesda Naval Hospital on May 2, 1957, at the age of 48. The official cause of death was acute hepatitis; it is widely accepted that this was caused, or at least exacerbated, by alcoholism
1910 – Off Norfolk, VA, an airplane takes flight from the deck of a ship. Eugene Ely took off from a makeshift deck on the USS Birmingham in a Curtiss pusher.
1912 – Barbara Hutton, an American debutante/socialite, heiress (to the Woolworth fortune), and philanthropist, was born in NYC. She was dubbed the "Poor Little Rich Girl," when she was given a lavish and expensive debutante ball in 1930, amid the Great Depression, and later due to a notoriously troubled private life. At her death in 1979, the formerly wealthy Hutton was on the verge of bankruptcy as a result of exploitation, as well as her compulsive generosity and spendthrift ways.
1917 - Storyville, also known as the District, New Orleans's red-light district, a series of honky-tonks and sporting house, was shut down by the U.S. Navy. The closing tended to drive jazz musicians out of New Orleans, up the river, including the Original Dixieland Jass Band that opened at Reisenweber's Restaurant in New York City. In this year, the group made the first jazz recording, including "Tiger Rag," "Barnyard Blues, "Clarinet Marmalade", "At the Jazz Band Ball", and "Reisenweber Rag."
1919 - Birthday of Constance Frances Marie Ockleman, later known as Veronica Lake, in Brooklyn, N.Y. Lake began appearing in films under the name Constance Keane in 1939. In 1941, she changed her name and was soon a major Hollywood draw, frequently starring opposite Alan Ladd in films like "This Gun for Hire" (1942), "The Glass Key" (1942), and "The Blue Dahlia" (1946). Her career took a nosedive in the late 1940s and early 1950s. She and her husband, director Andre de Toth, filed for bankruptcy. Lake stopped acting and allegedly drank heavily. In the 1960s, a reporter discovered her working at a hotel bar in New York. She later began acting again in small roles and published an autobiography in 1969. She died of hepatitis in 1973.
1920 - Chicago Tiger Joe Guyon of the American Pro Football League punts 95 yards.
1927 – "Lt. Col. Henry Blake", McLean Stevenson was born in Normal, IL. Part of the original cast of the landmark TV series "M*A*S*H", one of the most popular comedies running tha was eventually recognized as one of the top sitcoms in television history. Despite the show's success, Stevenson began chafing at playing second fiddle to the wisecracking Hawkeye (played by Alan Alda), and asked to be released from his contract during the show's third season. The show's writers reluctantly penned him an exit in the final episode of the 1974-75 season. Stevenson later admitted that leaving M*A*S*H was a mistake, and he was also upset by the fact that his character's death prevented him from returning to the show. He never came close that level of recognition in subsequent mediocre series. He died of a heart attack in 1996.
1929 – Center fielder Jimmy Piersall was born in Waterbury, CT. He played 17 seasons in the Majors, mostly with the Boston Red Sox and he is remembered for some zany moments, resulting from a well-publicized battle with bipolar disorder that became the subject of the book and movie "Fear Strikes Out." During a game against the Yankees at the original Yankee Stadium, where the monuments were located in deep center field in the playing area, Piersall sat on one them during a pitching change. To celebrate his 100th Major League HR, while with the NY Mets, he ran around the bases backwards. His post-playing career included broadcasting for several teams.
1934 - Birthday of pianist Ellis Marsalis, New Orleans, LA
http://www.nathanielturner.com/ellismarsalis.htm
http://www.louisianamusic.org/ELMBioandDiscog.html
1934 - Under the direction of Leopold Stokowski, who was conducting the Philadelphia Orchestra at the Academy of Music, the symphony No. 1, known as the "Negro Folk Symphony", composed by the African-American conductor William Levi Dawson, was presented.
http://www.africanpubs.com/Apps/bios/0759DawsonWilliam.asp?pic=none
1935 - President Roosevelt proclaimed the Philippine Islands a free commonwealth. Manuel Luis Quezon was sworn in as the first Filipino president, as the Commonwealth of Philippines was inaugurated.
1936 – Cornell Gunter of The Coasters was born in Coffeyville, KS. He was an original member of the Platters, leaving in 1957 to join The Coasters…"Yakety Yak".
1942 - Off the coast of Guadalcanal, Japanese Admiral Tanaka turns south with his destroyers and transports and comes under heavy air attack from both Henderson Field and planes from the USS Enterprise. Seven of the transports and two warships are lost. He continues his advance throughout the night and manages to sail his remaining transports to Tassafaronga. However, more of the Japanese troops are killed by air attack while disembarking. Meanwhile, the second battle of Guadalcanal gets underway shortly before midnight. The Japanese covering force supporting the convoy, led by Admiral Kondo (with the battleship Kirishima, four cruisers and nine destroyers), encounters US Task Force 64, under the command of Admiral Lee (with the battleships Washington and South Dakota and four destroyers). The battle begins with damage to the South Dakota. It is forced from the battle. A seven minute burst of fire from the USS Washington sinks the Kirishima. Control of the seas around Guadalcanal is passing to the Americans. Supply problems are mounting for the Japanese, who will now be forced to make considerable use of submarines to transport supplies. Already many of the Japanese troops are ill and hungry.
1942 - BAUER, HAROLD WILLIAM, Medal of Honor.
Rank and organization: Lieutenant Colonel, U.S. Marine Corps. Born: 20 November 1908. Woodruff, Kans. Appointed from: Nebraska. Citation: For extraordinary heroism and conspicuous courage as Squadron Commander of Marine Fighting Squadron 212 in the South Pacific Area during the period 10 May to 14 November 1942. Volunteering to pilot a fighter plane in defense of our positions on Guadalcanal, Lt. Col. Bauer participated in 2 air battles against enemy bombers and fighters outnumbering our force more than 2 to 1, boldly engaged the enemy and destroyed 1 Japanese bomber in the engagement of 28 September and shot down 4 enemy fighter planes in flames on 3 October, leaving a fifth smoking badly. After successfully leading 26 planes on an over-water ferry flight of more than 600 miles on 16 October, Lt. Col. Bauer, while circling to land, sighted a squadron of enemy planes attacking the U.S.S. McFarland. Undaunted by the formidable opposition and with valor above and beyond the call of duty, he engaged the entire squadron and, although alone and his fuel supply nearly exhausted, fought his plane so brilliantly that 4 of the Japanese planes were destroyed before he was forced down by lack of fuel. His intrepid fighting spirit and distinctive ability as a leader and an airman, exemplified in his splendid record of combat achievement, were vital factors in the successful operations in the South Pacific Area.
1943 - During World War II, President Franklin D. Roosevelt, Secretary of State Cordell Hull, and all of America's top military brass, narrowly escape disaster aboard the U.S. battleship Iowa, when a live torpedo is accidentally fired at them from a U.S. destroyer. To demonstrate to the President the defensive abilities of the Iowa, the battleship launches a series of weather balloons to use as anti-aircraft targets. Men on the nearby destroyer William D. Porter, under Captain Jesse Walker, are ordered to battle stations and begin shooting down the balloons that the Iowa had missed. Better yet, a simulated torpedo firing was ordered, and the torpedo room obliged. Unfortunately, torpedoer Lawton Dawson neglected to disarm torpedo tube #3, and an armed torpedo was fired at the Iowa. The Iowa rapidly began evasive maneuvers, as all guns were turned on the Porter. Word of the firing reached Roosevelt, who asked that his wheelchair be moved to the ship's railing so that he could watch the torpedo's approach. It exploded behind the ship's massive wake. The Porter is ordered to return to Bermuda, and Captain Walker and the entire crew are arrested by a force of Marines upon docking. President Roosevelt intervened and the ship was kidded throughout the fleet with signs saying, "Don't Shoot, We're Republicans." On 10 June 1945, the Porter's hard luck finally ran out. She was sunk by a plane which had unintentionally attacked underwater. A Japanese bomber almost made entirely of wood and canvas slipped through the Navy's defense. Having little in the way of metal surfaces, the plane didn't register on radar. A fully loaded kamikaze, it was headed for a ship near the Porter, but just at the last moment veered away and crashed alongside the unlucky destroyer. There was a sigh of relief as the plane sunk out of sight, but then it blew up underneath the Porter, opening her hull in the worst possible location. Three hours later, after the last man was off board, the Captain jumped to the safety of a rescue vessel and the ship that almost changed world history slipped astern into 2400 feet of water. Not a single soul was lost in the sinking. After everything else that happened, it was almost as if the ship decided to let her crew off at the end.
http://bobrosssr.tripod.com/porterstory.html
1943 - Sid Luckman of the Chicago Bears became the first professional quarterback to pass for more than 400 yards in a single game, throwing for 433 yards and seven touchdowns as the Bears walloped the New York Giants, 56-7.
1944 - An outstanding array of musicians gathered in Hollywood to record a classic. Tommy Dorsey and orchestra made "Opus No. 1", Victor record number 20-1608. Buddy Rich was the drummer in the session, Buddy DeFranco on sax and clarinet, and Nelson Riddle played trombone on the Sy Oliver arrangement.
1944 - Birthday of pianist George Cables, Brooklyn, NY.
1945 - Top Hits
It's Been a Long, Long Time - The Harry James Orchestra (vocal: Kitty Kallen)
Till the End of Time - Perry Como
I'll Buy that Dream - The Pied Pipers
With Tears in My Eyes - Wesley Tuttle
1953 - Top Hits
Ebb Tide - The Frank Chacksfield Orchestra
Rags to Riches - Tony Bennett
Many Times - Eddie Fisher
There Stands the Glass - Webb Pierce
1954 - Birthday of Condoleezza Rice, National Security Adviser to President George Bush, Birmingham, AL.
1954 - Birthday of new age composer Yanni, born Yanni Chrysomalis, Kalamata, Greece. He made a big hit of musical CD's sold via television commercials.
1957 - Twenty underworld kingpins stage "Crime Convention" in Appalachia, New York. The meeting is raided by law enforcement, and these high level Mafia figures are arrested.
1959 - The eruption of Kilauea Iki Crater (Nov 14-Dec 20, 1959) on the Big Island of Hawaii was a relatively brief event, but produced some of Kilauea's most spectacular lava fountains of the 20th century. (The current Pu'u'O'o-Kupaianaha eruption of Kilauea began in 1983).
1960 - Elvis Presley's latest single, "It's Now or Never," sells 780,000 copies in the UK during its first week of release, making it the fastest-selling song in the country's history.
1960 - Drummer Cozy Cole of "Topsy" fame is sent by the US State Department on a 20-week goodwill tour of Africa
1960 - Ray Charles' "Georgia on My Mind" hits #1
1960 – In New Orleans, a riot broke out in protest of racial segregation.
1960 – OPEC, the Organization of Petroleum Exporting Countries, forms.
1961 - Top Hits
Big Bad John - Jimmy Dean
Fool #1 - Brenda Lee
Tower of Strength - Gene McDaniels
Walk on By - Leroy Van Dyke
1961 - The Elvis Presley film "Blue Hawaii'' premieres.
1961 - President Kennedy increased the number of American advisors in Vietnam from 1,000 to 16,000.
1964 - Gordie Howe of the Detroit Red Wings set a National Hockey League record as he scored his 627th career goal in a game against Montreal.
1964 - With the help of a fresh three inch cover of snow, the temperature at Ely, NV dipped to 15 degrees below zero to establish an all-time record low for the month of November. That record of -15 degrees was later equaled on the 19th of November in 1985.
1965 - CAPTAIN ED W. FREEMAN, Medal of Honor.
United States Army; for conspicuous gallantry and intrepidity at the risk of his life above and beyond the call of duty: Captain Ed W. Freeman, United States Army, distinguished himself by numerous acts of conspicuous gallantry and extraordinary intrepidity on 14 November 1965 while serving with Company A, 229th Assault Helicopter Battalion, 1st Cavalry Division (Airmobile). As a flight leader and second in command of a 16-helicopter lift unit, he supported a heavily engaged American infantry battalion at Landing Zone X-Ray in the Ia Drang Valley, Republic of Vietnam. The unit was almost out of ammunition after taking some of the heaviest casualties of the war, fighting off a relentless attack from a highly motivated, heavily armed enemy force. When the infantry commander closed the helicopter landing zone due to intense direct enemy fire, Captain Freeman risked his own life by flying his unarmed helicopter through a gauntlet of enemy fire time after time, delivering critically needed ammunition, water and medical supplies to the besieged battalion. His flights had a direct impact on the battle's outcome by providing the engaged units with timely supplies of ammunition critical to their survival, without which they would almost surely have gone down, with much greater loss of life. After medical evacuation helicopters refused to fly into the area due to intense enemy fire, Captain Freeman flew 14 separate rescue missions, providing life-saving evacuation of an estimated 30 seriously wounded soldiers -- some of whom would not have survived had he not acted. All flights were made into a small emergency landing zone within 100 to 200 meters of the defensive perimeter where heavily committed units were perilously holding off the attacking elements. Captain Freeman's selfless acts of great valor, extraordinary perseverance and intrepidity were far above and beyond the call of duty or mission and set a superb example of leadership and courage for all of his peers. Captain Freeman's extraordinary heroism and devotion to duty are in keeping with the highest traditions of military service and reflect great credit upon himself, his unit and the United States Army.
1965 - MARM, WALTER JOSEPH, JR., Medal of Honor.
Rank and organization: First Lieutenant (then 2d Lt.), U.S. Army, Company A, 1st Battalion, 7th Cavalry, 1st Cavalry Division (Airmobile). place and date: Vicinity of la Drang Valley, Republic of Vietnam, 14 November 1965. Entered service at: Pittsburgh, Pa. Born: 20 November 1941, Washington, pa. G.O. No.: 7, 15 February 1967. Citation: For conspicuous gallantry and intrepidity at the risk of life above and beyond the call of duty. As a platoon leader in the 1st Cavalry Division (Airmobile), 1st Lt. Marm demonstrated indomitable courage during a combat operation. His company was moving through the valley to relieve a friendly unit surrounded by an enemy force of estimated regimental size. 1st Lt. Marm led his platoon through withering fire until they were finally forced to take cover. Realizing that his platoon could not hold very long, and seeing four enemy soldiers moving into his position, he moved quickly under heavy fire and annihilated all 4. Then, seeing that his platoon was receiving intense fire from a concealed machine gun, he deliberately exposed himself to draw its fire. Thus locating its position, he attempted to destroy it with an antitank weapon. Although he inflicted casualties, the weapon did not silence the enemy fire. Quickly, disregarding the intense fire directed on him and his platoon, he charged 30 meters across open ground, and hurled grenades into the enemy position, killing some of the 8 insurgents manning it. Although severely wounded, when his grenades were expended, armed with only a rifle, he continued the momentum of his assault on the position and killed the remainder of the enemy. 1st Lt. Marm's selfless actions reduced the fire on his platoon, broke the enemy assault, and rallied his unit to continue toward the accomplishment of this mission. 1st Lt. Marm's gallantry on the battlefield and his extraordinary intrepidity at the risk of his life are in the highest traditions of the U.S. Army and reflect great credit upon himself and the Armed Forces of his country.
1965 - US government sent 90,000 soldiers to Vietnam.
1965 - CRANDALL, BRUCE P., Medal of Honor.
Rank and Organization: Major, U.S. Army, Company A, 229th Assault Helicopter Battalion, 1st Cavalry Division (Airmobile). Place and dates: Ia Drang Valley, Republic of Vietnam, 14 November 1965. Place and date of birth: Olympia, Washington, 1933. Citation: For conspicuous gallantry and intrepidity at the risk of his life above and beyond the call of duty: Major Bruce P. Crandall distinguished himself by extraordinary heroism as a Flight Commander in the Republic of Vietnam, while serving with Company A, 229th Assault Helicopter Battalion, 1st Cavalry Division (Airmobile). On 14 November 1965, his flight of sixteen helicopters was lifting troops for a search and destroy mission from Plei Me, Vietnam, to Landing Zone X-Ray in the Ia Drang Valley. On the fourth troop lift, the airlift began to take enemy fire, and by the time the aircraft had refueled and returned for the next troop lift, the enemy had Landing Zone X-Ray targeted. As Major Crandall and the first eight helicopters landed to discharge troops on his fifth troop lift, his unarmed helicopter came under such intense enemy fire that the ground commander ordered the second flight of eight aircraft to abort their mission. As Major Crandall flew back to Plei Me, his base of operations, he determined that the ground commander of the besieged infantry batallion desperately needed more ammunition. Major Crandall then decided to adjust his base of operations to Artillery Firebase Falcon in order to shorten the flight distance to deliver ammunition and evacuate wounded soldiers. While medical evacuation was not his mission, he immediately sought volunteers and with complete disregard for his own personal safety, led the two aircraft to Landing Zone X-Ray. Despite the fact that the landing zone was still under relentless enemy fire, Major Crandall landed and proceeded to supervise the loading of seriously wounded soldiers aboard his aircraft. Major Crandall's voluntary decision to land under the most extreme fire instilled in the other pilots the will and spirit to continue to land their own aircraft, and in the ground forces the realization that they would be resupplied and that friendly wounded would be promptly evacuated. This greatly enhanced morale and the will to fight at a critical time. After his first medical evacuation, Major Crandall continued to fly into and out of the landing zone throughout the day and into the evening. That day he completed a total of 22 flights, most under intense enemy fire, retiring from the battlefield only after all possible service had been rendered to the Infantry battalion. His actions provided critical resupply of ammunition and evacuation of the wounded. Major Crandall's daring acts of bravery and courage in the face of an overwhelming and determined enemy are in keeping with the highest traditions of the military service and reflect great credit upon himself, his unit, and the United States Army.
1966 - Boxing's largest indoor crowd assembled in the Houston Astrodome to see Cassius Clay defeat Cleveland Williams by a TKO in the 3d round.
1966 – Pitcher Curt Schilling of the bloody sock was born in Anchorage, AK. Schilling won over 200 games in a 19-year career with several teams. He was with the Phillies when they went to the 1993 World Series and won World Series championships in 2001 with the Arizona Diamondbacks and in 2004 and 2007 with the Red Sox. Schilling retired with a career postseason record of 11–2. His .846 postseason winning percentage is a major-league record among pitchers with at least 10 decisions.
1967 - The Monkees received a gold record for "Daydream Believer".
1967 - Brave and reportedly well-liked Major General Bruno Arthur Hochmuth, commander of the 3rd Marine Division, was killed at Hue, Vietnam, when ground fire downed the helicopter in which he was a passenger. Two American pilots, an American crew chief, and a Vietnamese interpreter were also killed in the crash.
1967 - American physicist Theodore Maiman is given a patent for his ruby laser systems, the world's first laser.
1968 – Yale University announced it was becoming a co-educational institution.
1968 – National Turn in Your Draft Card Day features draft card burning in protest of the draft for the Vietnam War.
1969 - Apollo 12, a space milestone, was launched. This was the second manned lunar landing—in Ocean of Storms. First pinpoint landing. Astronauts Conrad, Bean and Gordon visited Surveyor 3 and took samples. Earth splashdown November 24.
1969 - Top Hits
Wedding Bell Blues - The 5th Dimension
Come Together - The Beatles
Baby It's You - Smith
To See My Angel Cry - Conway Twitty
1970 - Birthday of Dana William Stubblefield, San Francisco 49ers All-Pro defensive tackle, born at Cleves, OH.
1970 - Santana's "Black Magic Woman" is released.
1970 – A DC-9 crashed in West Virginia, killing 75, including members of the Marshall University football team.
1971 – Mariner 9 enters orbit around Mars.
1972 - The Dow-Jones Index of 30 major industrial stocks topped the 1,000 mark for the first time.
1972 - No. 1 Billboard Pop Hit: "I Can See Clearly Now,'' Johnny Nash.
1974 - A storm produced 15 inches of snow at the Buffalo, NY, airport, and 30 inches on the south shore of Lake Erie.
1975 - "They Just Can't Stop It (The Games People Play)" became a gold record for the Spinners. Their other hits include "Then Came You" (with Dionne Warwicke), "Could It Be I'm Falling in Love", "The Rubberband Man", "Working My Way Back to You", "Cupid", "It's a Shame" and "I'll Be Around" -- for Motown.
1977 - Top Hits
You Light Up My Life - Debby Boone
Boogie Nights - Heatwave
It's Ecstasy When You Lay Down Next to Me - Barry White
More to Me - Charley Pride
1979 - President Carter issues an executive order freezing all Iranian assets in the United States in response to the hostage crisis.
1981 - Paul 'Bear' Bryant tied the record of Amos Alonzo Stagg for most football wins. The Alabama Crimson Tide notched win #314 for Coach Bryant by beating Penn State, 31-16.
1981 - For the second week in a row, Daryl Hall and John Oates owned the top spot on the pop music charts with "Private Eyes".
1982 - No. 1 Billboard Pop Hit: "Up Where We Belong,'' Joe Cocker & Jennifer Warnes. The single wins an Oscar as the theme of "An Officer and a Gentleman".
1984 – Astronauts aboard "Discovery" pluck a 2nd satellite from orbit
1985 - Top Hits
Miami Vice Theme - Jan Hammer
Head over Heels - Tears For Fears
You Belong to the City - Glenn Frey
Can't Keep a Good Man Down – Alabama
1986 - The U.S. Securities and Exchange Commission announced that Ivan Boesky would have to pay $100 million in fines and alleged profits to settle insider-trading charges against him. The settlement was just $6 million less than the entire S.E.C. budget for 1986. Until 1986, Ivan Boesky was one of wealthiest and most successful figures on Wall Street. But, after November 14, 1986, his name was inextricably linked with the scandal and corruption that engulfed the industry during the 1980s. After prison, Boesky divorced his wife and relocated to La Jolla, California. In contrast to Michael Milken and others involved, Boesky has largely avoided public attention since the scandal, though he has surfaced to testify in still-unresolved legal proceedings.
1986 - An early season cold wave set more than 200 records from the northwestern U.S. to the east coast over a seven day period. For some places it proved to be the coldest weather of the winter season.
1986 – Doubleday Publishing sells the New York Mets to Nelson Doubleday and Fred Wilpon. Wilpon would later acquire Doubleday's interest.
1987 - In an initially awkward but eventually moving live event, David Letterman convinces guest Cher to sing "I Got You Babe" just one more time with embittered ex Sonny Bono on his NBC-TV Late Night program. Both Sonny and Cher are left in tears, though no reunion is forthcoming.
1987 - A major oldies revival crests today, when the soundtrack to the hit Patrick Swayze film "Dirty Dancing", set in 1963 and featuring many hits of the day, rises to Number One on the Billboard charts.
1988 - "Murphy Brown" premiered on television. The series lasted ten years. The show often blurred the lines between reality and fiction by dealing with topical issues and including real-life journalists as guests stars playing themselves. Former Vice-President Dan Quayle made a major issue about the character Murphy Brown being an un-married mother. Set in Washington, DC, the show starred Candice Bergen in the title role, as an egotistical, seasoned journalist working for the fictitious TV newsmagazine show "FYI." Also featured were Grant Shaud as the show's high-strung producer, Miles Silverberg (later replaced by Lily Tomlin), Faith Ford as the former Miss America, Corky Sherwood (and later Miles' bride), Joe Regalbuto as Murphy's neurotic friend, reporter Frank Fontana, Charles Kimbrough as FYI's uptight anchorman, Jim Dial and Pat Corley as Phil, owner of the local watering hole. Colleen Dewhurst appeared as Murphy's mother and Robert Pastorelli appeared as Eldin Bernecky, perfectionist housepainter and aspiring artist (he left the series for his own show). The series ended with the May 31, 1998 episode.
1987 - The "Dirty Dancing" movie soundtrack was the number one album in the U.S. It was number one for a total of eighteen weeks. The remainder of the top-five that week: 2)-"Tunnel of Love" (Bruce Springsteen); 3)-"Bad" (Michael Jackson); 4)-"Whitesnake" (Whitesnake); 5)-"A Momentary Lapse of Reason" (Pink Floyd).
1988 - A massive storm produced snow and gusty winds in the western U.S., with heavy snow in some of the higher elevations. Winds gusted to 66 mph at Show Low, AZ, and Donner Summit, located in the Sierra Nevada Range of California, was buried under 23 inches of snow. Heavy rain soaked parts of California, with 3.19 inches reported at Blue Canyon
1989 - Unseasonably warm weather prevailed east of the Rockies. Temperatures reached 70 degrees as far north as New England, and readings in the 80s were reported across the southeast quarter of the nation. Nineteen cities reported record high temperatures for the date. For the second time in the month Dallas/Fort Worth, TX equalled their record for November with an afternoon high of 89 degrees. The high of 91 degrees at Waco, TX was their warmest of record for so late in the season. Heavy snow blanketed parts of Wyoming overnight, with a foot of snow reported at Cody, and ten inches at Yellowstone Park.
1991 - American and British authorities announce indictments against two Libyan intelligence officials in connection with the downing of the Pan Am flight 103.
1991 - In Royal Oak, MI, a fired US Postal Service employee goes postal, shooting and killing four and wounding five before committing suicide.
1993 - Head coach Don Shula of the Miami Dolphins won the 325th game of his career as the Dolphins defeated the Philadelphia Eagles, 19-14. The victory moved Shula past George Halas as the "winningest" coach in NFL history. Shula concluded his coaching career in 1995 with a record of 347 wins, 173 losses and 6 ties.
1993 – The citizens of Puerto Rico voted against becoming the 51st state.
1994 - Bill Gates paid $30.8 million for a sixteenth-century Leonardo da Vinci manuscript, which depicted the motion of water and the principles of the steam engine. Gates' bid tripled the existing price for similar items. Beating out Italian bidders who had pledged to bring the treasure back to its home in Italy, Gates promised to leave the manuscript on public display at least fifty percent of the time. The manuscript, last sold to the Armand Hammer Museum of Art and Cultural Center, had fetched a mere $5.6 million in 1980.
1995 - A budget standoff in Congress forces the federal government to temporarily close national parks and museums and to run most government offices with skeleton staffs.
2000 - Y2K countdown: 47 days, 2 hours, 43 minutes.
http://www.cpsr.org/program/y2k/
2001 - For the second time in his career, Seattle skipper Lou Piniella is named the American League Manager of the Year. 'Sweet Lou', the only person to appear on every ballot, guided to the Mariners to an historical 116 victories which tied 1906 Cubs as the winningest team in major league history.
2002 - Nancy Pelosi became the first woman to lead a party. She is the only woman to have served as the House Speaker and to date is the highest-ranking female politician in American history.
2008 – The first G-20 summit opens in Washington, DC.
2011 - Dozens of people are arrested as riot police shut down Occupy Portland and Occupy Oakland Rallies, offshoots of the Occupy Wall Street movement.
-------------------------------------------------------------

SuDoku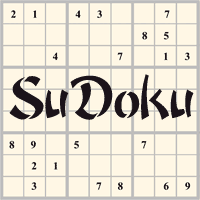 The object is to insert the numbers in the boxes to satisfy only one condition: each row, column and 3x3 box must contain the digits 1 through 9 exactly once. What could be simpler?
http://leasingnews.org/Soduku/soduko-main.htm
--------------------------------------------------------------

Daily Puzzle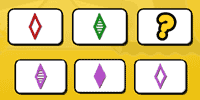 How to play:
http://www.setgame.com/set/puzzle_frame.htm
Refresh for current date:
http://www.setgame.com/set/puzzle_frame.htm
--------------------------------------------------------------


http://www.gasbuddy.com/
http://www.gasbuddy.com/GB_Map_Gas_Prices.aspx
http://www.gasbuddy.com/GB_Mobile_Instructions.aspx
--------------------------------------------------------------

Weather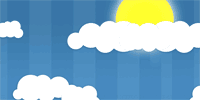 See USA map, click to specific area, no commercials
--------------------------------------------------------------

Traffic Live---
Real Time Traffic Information
You can save up to 20 different routes and check them out with one click,
or type in a new route to learn the traffic live
--------------------------------