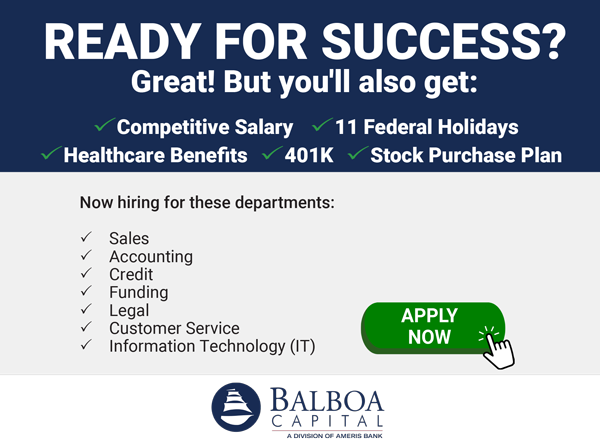 Friday, November 17, 2023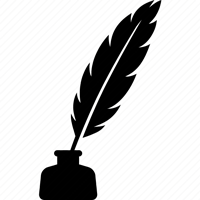 Today's Leasing News Headlines

New Hires/Promotions in the Leasing Business
and Related Industries
Behind the Headlines on Chesswood Group Limited
  and Their Commercial Finance/Leasing Companies
By Christopher Menkin, Editor
Commercial Finance/Leasing Finance Conferences
2024 Update to Information Links
Help Wanted in the Finance and Leasing Business
Balboa and TopMark Careers Open/Sales
Embracing Lifelong Learning:
  The Key to Never-Ending Growth
By Ken Lubin, ZRG Partners, Managing Director
ELFF Reports Confidence Up 2.7 for November
Positive Spirit Prevails
33% of Small Businesses Fail
Due to Lack of Capital
Sudhir Amembal Webinar on FMV Leases Attended
By Over 300 Industry Professionals
Distant Voices, Still Lives; The Long Day Closes,
  The House of Mirth, The Deep Blue Sea,
A Quiet Passion. Reviews by Fernando Croce        
Husky Mix
Roseville, California Adopt-a-Dog

News Briefs ---
Union Workers Back Contract Deals
    at 3 Big Automakers
200 Starbucks location baristas strike on
   'Red Cup Day' over schedules, staffing
How Osama bin Laden's 'Letter to America'
   reached millions online
Shoppers Are Finally Getting a Break on Prices
    Walmart and other retailers are offering better deals
Mass. high schools struggle to serve migrant students
     as the population has tripled over last 15 years, report finds
MBTA says it needs at least $24.5 billion to repair
    its troubled system
This disturbing trend could crash a plane,
      Hawaii officials warn

You May Have Missed ---
What  the Doctors Saw' documentary: 5 takeaways
      from assassination of President John F. Kennedy
Broker/Funder/Industry Lists | Features (wrilter's columns)
Top Ten Stories Chosen by Readers | Top Stories last six months
Sales Make It Happen

Sports Briefs
California News
"Gimme that Wine"
This Day in History
SuDoku
Daily Puzzle
GasBuddy
Weather, USA or specific area
Traffic Live----
Wordle
######## surrounding the article denotes it is a press release, it was not written by Leasing News nor has the information been verified, but from the source noted. When an article is signed by the writer, it is considered a byline. It reflects the opinion and research of the writer.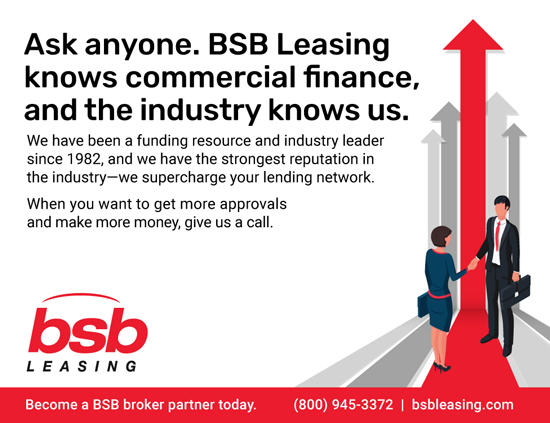 [headlines]
--------------------------------------------------------------
[headlines]
--------------------------------------------------------------
[headlines]
--------------------------------------------------------------
--------------------------------------------------------------
[headlines]
--------------------------------------------------------------
[headlines]
----------------------------------------------------------------
This Day in History
    1734 - Peter Zenger (1697-1746), Colonial printer and journalist, established the New York Weekly Journal (first issue, Nov 5, 1733), after emigrating from Germany in 1710.  He was accused of libel by William Cosby, the governor of New York Colony.  He continued to edit his newspaper from jail and the jury acquitted him in 1735, becoming a symbol for freedom of the press.   
    1758 - English churchman Philip Embury, 30, married Margaret Switzer. Afterward immigrating to America, Embury was later encouraged by his cousin Barbara Heck to found a Methodist society in New York City in 1768. Embury thus became the first Methodist preacher in North America.
http://www.famousamericans.net/philipembury/
    1774 - The first military organization to oppose the British was the Light Horse of the City of Philadelphia, PA, organized by 28 gentlemen, three of whom were members of the Committee of Correspondence of the First Congress of America, formed to resist the aggressions of the British Crown
    1800 - The United States Congress held its first session in Washington in the partially completed Capitol building. President John Adams became the first occupant of the Executive Mansion, later called the White House. The second U.S. census recorded a population of 5,308,483, including 896,849 slaves. The total number represented a ten-year increase of 2,379,269 while the number of slaves increased by 199,168. The center of the U.S. population was 18 miles southwest of Baltimore, a westward shift from 1790 reflecting the expansion of the frontier. African resettlement of black slaves in Virginia was proposed for the first time by the Virginia Assembly. The nonbinding resolution and its successors reflected antislavery attitudes in the South in the early years of the nineteenth century, even among influential slaveholders. In 1802, 1805, and 1816, similar resolutions were passed by the Virginian Assembly. In congressional elections, the Republicans gained six Senate seats to take an 18-13 majority over the Federalists. In the House, they gained 27 seats to take a 69-36 majority. This year's contest for the presidency revealed a sharp political division between the Federalist Party and the Republican, or Democratic-Republican Party, a forerunner of the Democratic Party.  Also note that in the first two elections, George Washington ran unopposed and chose not to run for a third term. The Federalists, advocates of a strong central government and representing the well-to-do business class, choose as their candidate, President John Adams. The Republicans, the party of limited government and the agricultural interests, selected Thomas Jefferson of Virginia. The Constitution provided for each elector in the Electoral College to vote for two candidates. The candidate with the most votes would become president and the one with the second highest total, vice president. The Republican electors cast 73 votes for Jefferson and the same number for Aaron Burr, the Republican candidate for vice president. The Federalist electors cast 65 votes for Adams; 65 votes for Charles Cotesworth Pinckney, their candidate for the vice presidency (he was secretary of state and, in the previous election, came in third with 59 electoral votes); and one for John Jay. The tie between Burr and Jefferson for the presidency meant the election would have to be decided in early 1801 by the House of Representatives. The problems caused by this election contributed to the passage, and ratification in 1804, of the Twelfth Amendment to the Constitution:  "The person having the greatest number of votes for President, shall be the President, if such number be a majority of the whole number of Electors appointed; and if no person shall have such majority, then from the persons having the highest numbers not exceeding three on the list of those voted for as President, the House of Representatives shall choose immediately, by ballot, the President.
But, in choosing the President, the votes shall be taken by States, the representation from each state having one vote; a quorum for this purpose shall consist of a member or members from two-thirds of the states, and a majority of all the states shall be necessary to a choice."
http://www.gpoaccess.gov/constitution/pdf/con023.pdf.
    1820 - Captain Nathaniel Palmer became the first American to see Antarctica, discovered by Capt. James Cook of England in 1773.
    1842 - George Latimer, who had escaped from a Virginia plantation, was arrested in Boston under the Fugitive Slave Act. A campaign began to free Latimer and end Massachusetts' complicity with slavery. Within months, enough pressure was put on the Virginia slave owner to force him to sell Latimer. Soon after, Bay State lawmakers passed the "Latimer Statute," which forbade the use of public facilities or services to hold or arrest fugitive slaves. His son Lewis became a famous inventor.
http://www.freeessaysnet.com/viewpaper/7803.html
http://www.ideafinder.com/history/inventors/latimer.htm
http://edison.rutgers.edu/latimer/glat1.htm
http://www.4littlescientists.com/id111_files/LewisLatimer.htm
    1851 - The United States Post Office issued a 1-cent carrier stamp to make paying delivery fees easier. It was a first and last for stamps: the first to depict an American eagle and the last to make paying fees easier. Carrier stamps were used during the period of 1851-1863 to help pay for the costs of delivering letters from one post office to another and for collecting and delivery of letters in the same city. Prior to 1863, letters were dropped off at post offices or street mail boxes, available since 1858 according to the USPS. The addressee was required to pick up the letter from the post office to which it was ultimately delivered. In some of the larger cities, for a small fee of usually one or two cents, the letter could be delivered (carried) to the street address of the addressee, thus, the "carrier" service and the "carrier stamp." In 1863, for the first time, free delivery to the street address was made available in 49 of the largest cities in the U.S. Over time, many more cities instituted this "free delivery," something which we take for granted today. However, it wasn't until 1896 that the first free rural deliveries were instituted on a trial basis in West Virginia. Over time, RFD, or rural free delivery, became an important part of the U.S. Postal Service and is taken for granted today, as well.
http://www.1847usa.com/identify/19th/1861.htm
    1855 - In San Francisco, gambler Charles Cora shot and killed Gen. William H. Richardson, the U.S. Marshal, on Clay near Leidesdorff. Richardson was drunk and insulted Cora's mistress, Arabella (Belle).
    1856 - The first Thanksgiving Day celebration observed in San Francisco, California.
    1862 - Confederate Secretary of War George B Randolph resigns (grandson of Thomas Jefferson whose portrait appears on the $100 Confederate dollar bill) after only 8 months because of conflicts with Confederacy President Jefferson Davis.
http://www.csawardept.com/history/Cabinet/Randolph/
http://www.currencygallery.org/vignettes/randolph.htm
(part of an interesting letter sent to Randolph when he was Secretary of War:  "Our negroes are property, the agricultural class of the Confederacy, upon whose order and continuance so much depends--may go off (inflicting a greet pecuniary loss, both private and public) to the enemy, convey any amount of valuable information, and aid him by building his fortifications, by raising supplies for his armies, by enlisting as soldiers, by acting as spies and as guides and pilots to his expeditions on land and water, and bringing in the foe upon us to kill and devastate; and yet, if we catch them in the act of going to the enemy we are powerless for the infliction of any punishment adequate to their crime and adequate to All them with salutary fear of its commission. Surely some remedy should be applied, and that speedily, for the protection of the country aside from all other considerations. A few executions of leading transgressors among them by hanging or shooting would dissipate the ignorance which may be supposed to possess their minds, and which may be pleaded in arrest of judgment."
    1863 – The Siege of Knoxville began as Confederate Gen. Longstreet took control of the city.
    1869 - The Suez Canal opened.  Constructed by the Suez Canal Company between 1859 and 1869, initially, French private investors were the majority of the shareholders, with Egypt also having a significant stake. It offers watercraft a shorter journey between the North Atlantic and northern Indian Oceans via the Mediterranean and Red Seas by avoiding the South Atlantic and southern Indian Oceans, in turn reducing the journey by approximately 4,300 miles).
(lower half of: http://memory.loc.gov/ammem/today/nov17.html)
    1869 - Hurricane force southwesterly winds swept the Berkshires and Green Mountains of New England causing extensive damage to forests and structures
    1878 - Progressive Era reformer Grace Abbott (d. 1939) was born in Grand Island, Nebraska.  She specifically worked in improving the rights of immigrants, especially those from Eastern Europe, and advancing child welfare, especially the regulation of child labor.  Her elder sister, Edith, who was a social worker, educator and researcher, had professional interests that often complemented those of Grace.
http://memory.loc.gov/ammem/today/nov17.html
    1887 - "The Overland Limited" began the first transcontinental daily railroad service. Passengers changed trains at Omaha, NE with direct service between Chicago, IL, and Portland, OR, and between Chicago and San Francisco, CA, by the Union Pacific Railroad Company.
    1901 - In San Francisco, the first Chinese Telephone Company opened.
    1901 – Lee Strasberg (d. 1982) was born in Austrian Poland, now Ukraine.  An actor, director, and theatre practitioner, he co-founded the Group Theatre in 1931, which was hailed as "America's first true theatrical collective." In 1951, he became director of the nonprofit Actors Studio in New York City, considered "the nation's most prestigious acting school," and in 1966, was involved in the creation of Actors Studio West in Los Angeles.  Although other highly regarded teachers also developed "the Method," Strasberg is often considered the "father of method acting in America," and from the 1920s until his death in 1982, "he revolutionized the art of acting by having a profound influence on performance in American theater and movies." 
    1906 – Birthday of Soichiro Hoda (d. 1991) at Hamamatsu, Japan.  Founder of Honda Motor Company in 1948, it was a central part of Japan's postwar emergence as an economic power.  Prior to founding the company, Honda was a race car driver.  Honda remained president until his retirement in 1973, where he stayed on as director and was appointed "supreme advisor" in 1983. His status was such that People magazine placed him on their "25 Most Intriguing People of the Year" list for 1980, dubbing him "the Japanese Henry Ford."  Honda has been the world's largest motorcycle manufacturer since 1959, reaching a production of 400 million by the end of 2019, as well as the world's largest manufacturer of internal combustion engines measured by volume, producing more than 14 million internal combustion engines each year.  Honda became the second-largest Japanese automobile manufacturer in 2001.  Honda was the eighth largest automobile manufacturer in the world in 2015. 
    1911 - Omega Psi Phi, fraternity, founded on the campus of Howard University, the first black Greek-lettered organization founded at an American historically black college or university.   
http://www.angelfire.com/me2/psipsi/founders.html
http://www.quedog.com/index1.html
    1915 - Trumpeter Clarence "Shorty" Sherock (d. 1980) was born Minneapolis, Minn.
http://www.artistdirect.com/music/artist/bio/0,,492416,00.html?artist=Shorty+Sherock
    1916 - Birthday of Shelby Foote (d. 2005), Greenville, MS.  American writer, famous for his three-volume narrative on America's Civil War.
    1917 - The U.S.S. Fanning and the U.S.S. Nicholson were the first naval vessels to sink an enemy submarine in the Atlantic. At 4:10pm in latitude 57 degrees 37 minutes N, longitude 8 degrees 12 minutes W, the Fanning, while in convoy, sighted the periscope of a submarine. The Fanning headed for the spot and dropped depth charges. The Nicholson, one of the vessels of the convoy, speeded to the spot and dropped depth charges. The German submarine U-58 came to the surface. The Nicholson fired three shots from her stern while the Fanning headed for the submarine and fired its bow gun. After three shots, the crew of the submarine came on deck and surrendered. The submarine sank shortly afterward. The commanding officer of the Fanning was Lieutenant Commander Arthur Schuyler Carpenter and the commanding office of the Nicholson was Lieutenant Commander Frank Dunn Berrien.
    1918 - Influenza deaths reported in the United States have far exceeded World War I casualties.  The conditions of World War I (overcrowding and global troop movement) helped the 1918 flu spread. The vulnerability of healthy young adults and the lack of vaccines and treatments created a major public health crisis, causing at least 675,000 in the United States.  Caused by the H1N1 influenza A virus, the earliest documented case was March 1918 in Kansas.  Further cases recorded in France, Germany and the United Kingdom in April. Two years later, nearly a third of the global population, or an estimated 500 million people, had been infected in four successive waves. Estimates of deaths range from 17 million to 50 million, and possibly as high as 100 million, making it one of the deadliest pandemics in human history.
    1919 - The first bank with resources exceeding $1 billion was the National City Bank (later named Citibank), New York City, whose assets this day were $1,027,928,114.31
    1919 - Sylvia Beach opens Shakespeare & Company, first combination English-language book shop and lending library in Paris.  She befriends many of world's writers, particularly in the 1920s/30s, when her shop was a gathering place for expatriate writers and French authors pursued newfound interest in U.S. literature. She also published the first edition of Joyce's "Ulysses."
http://www.themodernword.com/joyce/bookstore_image_middle.jpg
http://members.aol.com/noelriley/sylvia.html
http://www.amazon.com/exec/obidos/tg/detail/-/0393302318/
104-3191958-8595946?v=glance
    1923 - Edward Miguel "Mike" Garcia (d. 1986), baseball player, born at San Gabriel, CA. Garcia, known as the "Big Bear," was one of the Cleveland Indians' best starting pitchers in the early 1950s. He won 19 games in 1954 when the Indians won the American League pennant.
    1925 - Roy Harold Scherer Jr. (d. 1985) was born in Winnetka, IL.  Better known by his stage name, Rock Hudson, he was a leading man during the 1950s and 1960s.  Viewed as a prominent 'heartthrob' of the Hollywood Golden Age, he achieved stardom with roles in films and began a second career in television through the 1970s and 1980s, starring in the popular series, "McMillan & Wife" and "Dynasty."    
    1927 - A tornado cut a seventeen-mile path across Alexandria and southeastern Washington, DC, injuring 31 persons. The tornado struck the Naval Air Station where a wind gust of 93 mph was recorded. A waterspout was seen over the Potomac River ninety minutes later.
    1930 - Robert Bruce "Bob" Mathias (d. 2006) birthday, Tulare, CA.  Former congressman and Olympic gold medal decathlete.
    1930 - Composer David Amram born Philadelphia, PA
http://www.edkeane.com/About%20the%20Artists/David%20Amram/David-Amram.htm
http://www.fmp.com/amram/
    1933 - The movie "The Invisible Man" opened to audiences. Actor Claude Rains made his film debut in it.
http://www.amazon.com/exec/obidos/tg/detail/-/6300185281/
104-3191958-8595946?v=glance
    1935 - Trombone/French horn player Roswell Rudd (d. 2017) born, Sharon, CT.
http://www.mindspring.com/~scala/rudd.htm
http://www.geocities.com/BourbonStreet/3420/revrudshcep.html
    1938 - Orchestra leader Kay Kyser, spoke to a College of the City of New York (CCNY) audience about the "inner workings and artistic features of swing music." It was the first of a series of lectures on swing music given by Kyser, who went on to radio to present "The Kollege of Musical Knowledge."
    1938 – Guitarist/singer Gordon Lightfoot born Orillia, Ontario, Canada. His biggest hit is the million-selling No. 1 single "Sundown" in 1974.
http://gordonlightfoot.com/GordonLightfootBiography.shtml
    1941 - Less than a month before Pearl Harbor, Japanese Prime Minister General Tojo outlined a three-point plan he said was aimed at peace in East Asia.
    1941 - Ernst Udet, World War I flying Ace, head of the German Luftwaffe Ordnance Department, commits suicide after disagreements with the Nazi leadership.
http://www.spartacus.schoolnet.co.uk/FWWudet.htm
http://www.acepilots.com/wwi/ger_udet.html
    1942 – The creative genius behind "The Four Seasons," Bob Gaudio was born in The Bronx.  He rose to musical fame at the age of 15 as a member of the Royal Teens when he co-wrote the hit "Short Shorts;" in The Bronx, it's Shawt Shawts!  In 1958, while he and the group were promoting the single, they met Frankie Valli and his group, The Four Lovers, as they prepared to perform on a local television program. Shortly afterwards he joined the Four Lovers who later changed their name to The Four Seasons and rode Gaudio's compositions to the top of the charts in the 1960s.  Gaudio wrote or co-wrote and produced the vast majority of the band's music, including hits like "Sherry" and "December, 1963 (Oh, What a Night)." Though he no longer performs with the group, Gaudio and Valli remain co-owners of the Four Seasons brand. 
    1942 – Film producer/director/screenwriter Martin Scorcese was born in Queens, NYC.  Scorsese's body of work addresses such themes as Sicilian-American identity, Roman Catholic concepts of guilt and redemption, faith, machismo, modern crime, and gang conflict. Many of his films are also known for their depiction of violence and liberal use of profanity.  Part of the New Hollywood wave of filmmaking, he is widely regarded as one of the most significant and influential filmmakers in cinematic history. In 1990, he founded The Film Foundation, a nonprofit organization dedicated to film preservation, and in 2007 he founded the World Cinema Foundation. He is a recipient of the AFI Life Achievement Award for his contributions to the cinema, and has (or his films have) won 20 Academy Awards, a Palme d'Or, Cannes Film Festival Best Director Award, Silver Lion, Grammy Award, Emmys, 11 Golden Globes, 23 BAFTAs and DGA Awards.  In 2007, Scorsese was listed among Time magazine's 100 Most Influential People in The World.  In August 2007, Scorsese was named the second-greatest director of all time in a poll by Total Film magazine, behind Alfred Hitchcock.
    1944 - Birthday of Baseball Hall of Fame pitcher George Thomas "Tom" Seaver (d. 2020), Fresno, CA.  Known as "The Franchise" during the halcyon days as the ace of the New York Mets, Seaver enjoyed a 20-year career, 311-205, 2.86 ERA, 3,640 strikeouts, 61 shutouts.  He was NL Rookie of the Year in 1967 and a 3-time Cy Young Award winner.  Many consider him among the game's best pitchers and he was inducted into the Baseball Hall of Fame in 1992 with the highest first-ballot vote percentage, 98.84%, only recently surpassed by Ken Griffey, Jr., and in 2019, by the only unanimous selection, Mariano Rivera.
    1944 – Danny DeVito was born in Neptune, NJ.  An actor, comedian, director and producer, he gained prominence for his portrayal of the taxi dispatcher Louie De Palma in the television series "Taxi" (1978–1983), which won him a Golden Globe and an Emmy.  A major film star, he is known for his roles in films such as "One Flew Over the Cuckoo's Nest," "Ruthless People," "Romancing the Stone," "Batman Returns," "Other People's Money," "Get Shorty," "L.A. Confidential," and for his voiceover in such films as "Space Jam" and "The Lorax."
    1944 – Lorne Michaels was born Lorne David Lipowitz in Toronto.  Television producer, writer, comedian, and actor, best known for creating and producing "Saturday Night Live," producing the "Late Night" series (since 1993), and "The Tonight Show" (since 2014).
    1947 - Sam Donahue cuts "Sax-O-Boogie," Capital 1508.
http://www.amazon.com/exec/obidos/ASIN/B0000665AJ/inktomi-musicasin-20/
ref%3Dnosim/104-3191958-8595946#product-details
    1947 – Working for Bell Labs in New Jersey, American scientists John Bardeen and Walter Brattain first observed the basic principles of the transistor, a key element for the electronic revolution of the 20th century.  The assignment of the group was to seek a solid-state alternative to fragile glass vacuum tube amplifiers. Their first attempts were based on Shockley's ideas about using an external electrical field on a semiconductor to affect its conductivity. These experiments mysteriously failed every time in all sorts of configurations and materials. The group was at a standstill until Bardeen suggested a theory that invoked surface states that prevented the field from penetrating the semiconductor. By the winter of 1946 they had enough results that Bardeen submitted a paper on the surface states and Brattain started experiments to study the surface states through observations made while shining a bright light on the semiconductor's surface. This led to several more papers (one of them co-authored with Shockley), which estimated the density of the surface states to be more than enough to account for their failed experiments. The pace of the work picked up significantly when they started to surround point contacts between the semiconductor and the conducting wires with electrolytes. They built a circuit that allowed them to vary the frequency of the input signal easily and suggested that they use a viscous chemical that didn't evaporate. Finally, they succeeded in creating a point-contact transistor that achieved amplification. By the next month, Bell Labs' patent attorneys started to work on the patent applications.
    1948 - Howard Dean birthday, presidential candidate and Governor of Vermont (D), born East Hampton, NY
    1948 - Top Hits
"Buttons and Bows" - Dinah Shore
"On a Slow Boat to China" - The Kay Kaiser Orchestra (vocal: Harry Babbitt & Gloria Wood
"A Tree in the Meadow" - Margaret Whiting
"One Has My Name" ("The Other Has My Heart") - Jimmy Wakely
    1949 - The first transatlantic airplane flight carrying 100 people was "The Champ," a four-engine Air Force C-47, Globemaster, built by the Douglas Company, Santa Monica, CA. It was commanded by Captain John M. Kelly of West Palm Beach, FL. The plane took off at 3:35pm from Mobile, AL with 103 persons aboard, including 90 Air Force replacement personnel and a crew of 13. It landed at Marham, England, at 7:305pm on November 18. Total flying time was 23 hours.
    1952 - Hawaii's first television station, KONA in Honolulu, began operation.
    1953 - No. 1 Billboard Pop Hit: "Rags to Riches," Tony Bennett.
    1953 - The temperature at Minneapolis, MN, reached 71 degrees, their warmest reading of record for so late in the autumn.
    1954 - Golfer Arnold Palmer turned professional when he signed a contract with Wilson Sporting Goods.
    1955 - An early cold wave finally comes to an end in Helena, MT after 138 consecutive hours of sub-zero temperatures. The lowest temperatures during that spell was -29
    1956 - Top Hits
"Love Me Tender" - Elvis Presley
"The Green Door" - Jim Lowe
"Singing the Blues" - Guy Mitchell
"Singing the Blues" - Marty Robbins
    1962 - President Kennedy dedicates Dulles International Airport outside Washington, DC.
http://www.metwashairports.com/Dulles/history.htm
    1964 - The Mets sign Yogi Berra to a two-year contract as a coach.  In his first year as a manager, Berra took the Yankees to the 1964 World Series, which they lost to the St. Louis Cardinals in a seven-game thriller.  He was fired shortly thereafter.
    1964 - Top Hits
"Baby Love" - The Supremes
"Leader of the Pack" - The Shangri-Las
"Come a Little Bit Closer" - Jay & The Americans
"I Don't Care" ("Just as Long as You Love Me") - Buck Owen
    1965 - No. 1 Billboard Pop Hit: "I Hear a Symphony," The Supremes.
    1965 - Baseball owners elected William D. "Spike" Eckert
Commissioner of Baseball to replace the retiring Ford Frick. Eckert, a retired Air Force general and comptroller of the Air Force, proved to be a poor choice. He was removed from office in 1969.
    1968 - The Heidi Game.  NBC Television cut away from the broadcast of a football game between the Oakland Raiders and the New York Jets with a minute remaining on the clock in order to being a special production of "Heidi" on time. The Jets had just kicked a field goal with a bit more than minute to go.  Raiders QB Daryle Lamonica threw a TD pass with 42 seconds remaining to put the Raiders in front, 36-32.  On the ensuing kickoff, Earl Christy of the Jets the ball at the Jets' 12-yard line when he was tackled and Raiders reserve running back Preston Ridelhuber picked up the fumbled ball and ran into the end zone, which with another Blanda extra point, gave the Raiders a 43–32 lead and the game.  Football fans deluged NBC with telephone calls and networks eventually decided to delay the start of regular programming if athletic events ran over their allotted time.
http://www.nfl.com/news/mostmemorable10.html
    1970 - On the former WABC-FM in New York, Elton John recorded an album live, marking the first time a concert was aired live while it was being recorded for release. It was titled, "11/17/70."
http://www.amazon.com/exec/obidos/ASIN/B000001EGI/inktomi-musicasin-20/
ref%3Dnosim/104-3191958-8595946
    1970 – Lt. William Calley went on trial for his role in the My Lai Massacre in Viet Nam.
    1971 - Rod Stewart & the Faces release "A Nod Is As Good As a Wink to a Blind Horse," their third LP together. The group scores its biggest hit, "Stay with Me," which hits #17. The LP does make it to the Top Ten.
    1972 - Top Hits
"I Can See Clearly Now" - Johnny Nash
"I'd Love You to Want Me" - Lobo
"I'll Be Around" - Spinners
"My Man" - Tammy Wynette
    1973 - President Nixon told an Associated Press managing editors meeting in Orlando, Florida, that "people have got to know whether or not their president is a crook. Well, I'm not a crook."
    1975 - No. 1 Billboard Pop Hit: "That's the Way (I Like It)," KC & the Sunshine Band.
    1978 - Linda Ronstadt's anthology album "A Retrospective" becomes her eighth gold album.
    1980 - Top Hits
"Lady" - Kenny Rogers
"The Wanderer" - Donna Summer
"Another One Bites the Dust" - Queen
"Could I Have This Dance" - Anne Murray
    1980 - John Lennon's Grammy-winning "Double Fantasy" two-record set is released.
    1980 - Roger Mudd started work as NBC's chief Washington correspondent. Mudd left CBS after being passed over as a replacement for Walter Cronkite's on "The CBS Evening News." http://www.allbookstores.com/browse/Author/Mudd,%20Roger
    1981 - On ABC's daytime drama, "General Hospital," Luke Spencer married Laura Baldwin in what was called "the wedding of the year." A television audience of 14 million viewers watched as they exchanged vows. The television couple would divorce in 2001.
http://abc.go.com/daytime/generalhospital/
http://soapzone.com/gh/
    1982 - NFL Strike Ends: NFL players, on strike for two months, ended their walkout, but the season, originally set for 16 games, had to be cut to nine games. The regular play-off arrangement was also scrapped, replaced by a special Super Bowl Tournament involving the 16 teams with the best records.
    1984 - Ten weeks after its first appearance in the Hot 100 at number 80, Wham!'s single, "Wake Me Up Before You Go-Go" reaches the No. 1 spot. George Michael and Andrew Ridgeley hold their lead for three weeks.
    1985 - Bhagwan with his Oregon sex cult dismantled and his ninety-three Rolls Royces that were sold off after his arrest for violating US immigration laws and bioterrorist followers busted for poisoning town-folk.  Bhagwan Shree Rajneesh is deported to India where he dies in 1990.
http://www.apologeticsindex.org/b40.html
http://www.skepticfiles.org/cultinfo/rolls.htm
http://www.empnet.com/imageworks/Raj1.htm
http://www.quackwatch.org/11Ind/gordon3.html
http://www.cnn.com/2002/US/West/12/21/cult.plea.ap/
http://www.religioustolerance.org/rajneesh.htm
http://www.stelling.nl/simpos/bhagwan_shree_rajneesh_osho.htm
    1988 - Top Hits
"Wild, Wild West" - The Escape Club
"The Loco-Motion" - Kylie Minogue
"Bad Medicine" - Bon Jovi
"Runaway Train" - Rosanne Cash
    1988 - Another in a series of storms brought heavy snow to the mountains of the western U.S. Totals ranged up to 17 inches at Bob Scott Summit in Nevada. Winds around Reno, NV gusted to 80 mph. The Alta and Sundance ski resorts in Utah received 14 inches of snow.
    1989 - Freezing temperatures overspread the southeastern U.S. in the wake of the severe weather outbreak of the previous two days. Eight cities reported record low temperatures for the date, including Gilbert AR with a reading of 8 degrees. A fast-moving storm blanketed the Great Lakes Region and Upper Ohio Valley with snow during the night. Totals ranged up to 12 inches at Pellston, MI and Little Valley, NY.
    1993 - Top Hits
"I'd Do Anything For Love" ("But I Won't Do That") - Meat Loaf
"Again" - Janet Jackson
"All That She Wants" - Ace Of Base
"Gangsta Lean" - DRS
    1993 – Responding to the urging of President Bill Clinton, the US House passed a resolution to establish NAFTA, the North America Free Trade Agreement.
    1995 - Directed by Rob Reiner, "The American President" opened in United States theaters. The comedy-drama about a widowed US president and a lobbyist who fall in love, starring Michael Douglas, Annette Bening, Martin Sheen, and Michael J. Fox, did very well at the box office. The film was nominated for five Golden Globe awards, including Best Picture and Best Director.
    1998 - Retailers in the U.S. are hit with a wave of superstar releases on what the industry dubs "Super Tuesday." Among the sets released are Garth Brooks' "Garth Brooks: Double Live," Whitney Houston's "My Love is Your Love," Mariah Carey's "#1's," Jewel's "Spirit," and three soundtracks associated with the animated film "The Prince of Egypt."
    1998 - Top Hits
"Doo Wop" ("That Thing") - Lauryn Hill
"Lately" - Divine
"Because Of You" - 98 Degrees
"The First Night" - Monica
    2000 - Pittsburgh catcher Jason Kendall signs the richest contract in Pirates' history. The $60 million, six-year contract extension, which includes a $4 million signing bonus, starts with a base salary of $6 million in 2002 and peaks at $13 million in 2007.
    2010 - Alaska's State Senator Lisa Murkowski becomes the first write-in candidate to successfully win an election since 1954.
    2013 - A rare late-season tornado outbreak struck the Midwest.  Illinois and Indiana were most affected with tornado reports as far north as lower Michigan. In all around six dozen tornadoes touch down in approximately over an 11-hour period, including seven EF3 and two EF4 tornadoes.
    2014 - The Miami Marlins signed All-Star RF Giancarlo Stanton to a 13-year contract worth $325 million. It is the largest contract in Major League history. At 25, Stanton is just entering his prime and has a chance of still being a productive player at the end of the deal, in contrast with other recent mega-deals.  Following the 2017 season, Stanton was traded to the New York Yankees.
-------------------------------------------------------------
SuDoku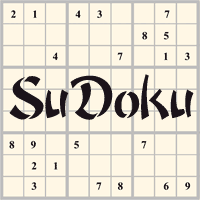 The object is to insert the numbers in the boxes to satisfy only one condition: each row, column and 3x3 box must contain the digits 1 through 9 exactly once. What could be simpler?
--------------------------------------------------------------

Daily Puzzle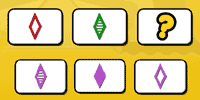 How to play:
http://www.setgame.com/set/puzzle_frame.htm
Refresh for current date:
http://www.setgame.com/set/puzzle_frame.htm
--------------------------------------------------------------


http://www.gasbuddy.com/
http://www.gasbuddy.com/GB_Map_Gas_Prices.aspx
http://www.gasbuddy.com/GB_Mobile_Instructions.aspx
--------------------------------------------------------------

Weather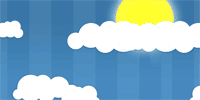 See USA map, click to specific area, no commercials
--------------------------------------------------------------

Traffic Live---
Real Time Traffic Information
You can save up to 20 different routes and check them out with one click,
or type in a new route to learn the traffic live
--------------------------------
Wordle
https://www.powerlanguage.co.uk/wordle/

How to Play
https://www.today.com/popculture/popculture/wordle-know-popular-online-word-game-rcna11056