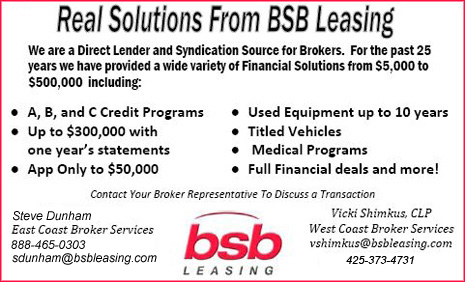 Friday, October 1, 2010

Today's Equipment Leasing Headlines

Correction: Oct. 13 AZELA Meeting
Classified Ads---Controller
Allied BK Creditors Subpoena Donner & His Records
Effort to Move Lang-Trebels Case to IFC BK Proceedings
by Christopher Menkin
Affiliated Joins the Broker-Lessor List
Classified Ads---Help Wanted
New Hires---Promotions
Cartoon---Lease it!
America's Most Expensive Zip Codes
Almost 24% home sales were foreclosure property
Leasing Conference –Up-Date
—NEFA Early Bird Extended
Placard---Early Bird
The Social Network /Let Me In
Fernando Croce Movie/DVD Reviews
Alamar/Babies/Splice
Morton Grove, Illinois---Adopt-a-Dog
Classified ads— Re-Seller/Sales
News Briefs---
Mortgage Rates remain at record lows
Small accounting firms benefit from new tax legislation
Bank Computer Virus Hackers Caught-Dozens
Postal rate hike request denied
Jack in the Box Plans to Close 40 Stores
HP picks former SAP head Apotheker for CEO
A.I.G. Reaches Deal to Repay Treasury/Fed for Bailout
Broker/Funder/Industry Lists | Features (collection)
Top Ten Stories Chosen by Readers | Top Stories last six months


You May have Missed---
California Nuts Briefs
"Gimme that Wine"
This Day in American History
Baseball Poem
SuDoku
Daily Puzzle
GasBuddy
Weather, USA or specific area
Traffic Live----

######## surrounding the article denotes it is a "press release" and was not written by Leasing News nor information verified, but from the source noted. When an article is signed by the writer, it is considered a "by line." It reflects the opinion and research of the writer. It is considered "bias" as it is the writer's viewpoint.

[headlines]
--------------------------------------------------------------

Correction:
Oct. 13 AZELA Meeting

Wednesday, October 13, 8:30 A.M.
Coco's Bakery Restaurant – Paradise Valley Mall
4514 East Cactus Road
Phoenix, AZ 85032
On Cactus south of Macy's and Penney's
602-953-9155



AZELA Flyer:
http://leasingnews.org/PDF/AZELA_Flyer.pdf

[headlines]
--------------------------------------------------------------

Classified Ads---Controller
Chicago, IL
experienced in lease accounting, operations, management, and Sarbanes-Oxley. Seeking position with equipment lessor. Would consider contract assignments or relocating.
Email: leasecontroller@comcast.net

Southeastern, MI
Controller & Management experience w/ equip lessors &broker. MBA, CPA w/ extensive accounting, management, securitization experience with public and private companies. Willing to relocate.
Email: Leasebusiness@aol.com
Acton, MA
Strong experience in lease accounting, operations, & systems.
Implemented lease plus, Great Plains, networks.
Excellent financial reporting and analysis skills. Looking for new opportunity.
LinkedIn
alexanderzlenz@gmail.com| Resume
Southern CA
20 years exp. as hands-on leasing CFO, managing accounting, treasury, FP&A, including securitizations, Great Plains/FRx, budgets, risk management. MBA. Also available as interim Controller/CFO, consultant.
Email: leasecfo@gmail.com
Free Posting for those seeking employment in Leasing:
http://www.leasingnews.org/Classified/Jwanted/Jwanted-post.htm
All "free" categories "job wanted" ads:
http://www.leasingnews.org/Classified/Jwanted/Jwanted.htm
[headlines]
--------------------------------------------------------------

Allied Bankruptcy Creditors Subpoena Donner & His Records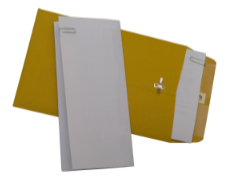 It appears Charles K. Schwartz, President of Allied Health Care Services, remains in Essex County Jail after being arrested by the FBI for alleged $87 million fraud. Leasing News could not confirm that he has been released, although bail was set at $2 million with real estate to be the collateral and he to be confined to house arrest with an electronic monitor.
In the mean, the Bankruptcy proceeding continue and in anticipation that Schwartz would claim the Fifth, not to testify against himself, Bruce Donner of Donner Medical, who supplied the invoices and reportedly the testimony to the FBI in order to arrest Schwartz, with a subpoena for all his records in relationship with Allied:
"DOCUMENTS TO BE PRODUCED
1. Any and all documents concerning invoices for medical equipment or other assets sold to Allied Health.
2. Any and all documents concerning monies received from Team Capital Bank.
3. Any and all documents concerning email communications with Charles Schwartz or any other employee representative or Allied Health.
4. Any and all documents concerning monies received from Team Capital Bank,
5. Any and all documents concerning monies received by or on account of Allied Health.
6. Any and all documents concerning the incorporation of Donner Medical Marketing.
7. Any and all documents concerning bank accounts maintained by Donner Medical Marketing from January 1, 2009 through the present,
8. Any and all documents concerning checks issued or written by Donner Medical Marketing to Allied Health, Charles Schwartz or any other individual or represented/
9. Any and all documents concerning monies received from Donner Medical Marketing by Bruce Donner or any other related person or affiliate.
10. Any and all licenses to do businesses issued by any state, federal or other regulatory authority or entity held by Bruce Donner, Donner Medical Marketing or any other related entity or person.
11. Any and all documents concerning the receipt of certain monies and loan proceeds from Team Capital including the deposit and disbursement of such proceeds."
Case 10-35561-MS Doc 145-3 Filed 09/30/10 Entered 09/30/10 17:15:47 Desc Exhibit A Page 7 of 7

Allied Site Inspection Photo's, May, 2010
(note: only one employee seen in site inspection)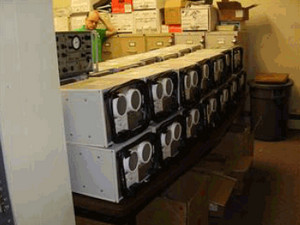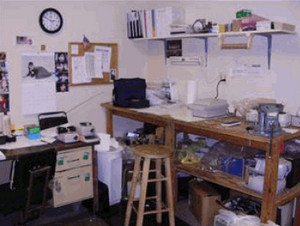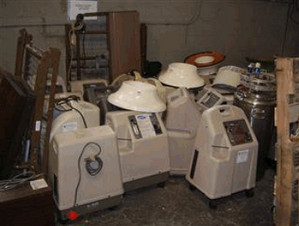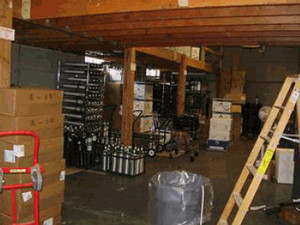 It will be very interesting to learn how many units AtHome finds in its contract with the court to take over the maintenance and responsibility of the respirators and equipment of Allied Health Care Services.
A banker who visited Allied to inspect everything himself, in person, found one person at work, as did the site inspection above. The banker was told the others were in the field servicing equipment.
"I asked how many employees worked here, and was told"… it was something like 10-12 in the office and 8-12 respiratory therapists. Add another 4-5 employees in Monsey, NY and we're close to 25ish.
"The only employees I would believe knew nothing or little would be the therapists and the Monsey people. The people in Monsey were with a company that Schwartz reportedly recently purchased and they told us they did powered wheelchairs, primarily."
Court Record Donner Document Subpoena:
http://leasingnews.org/PDF/Alllied_Donner910.pdf

Previous articles:
http://www.leasingnews.org/Conscious-Top%20Stories/allied_health.html
[headlines]
--------------------------------------------------------------

Effort to Move Lang-Trebels Case to IFC BK Proceedings
by Christopher Menkin

In the CoActive Capital Partners case against IFC Credit Corporation, Morton Grove, Illinois as well as its president, Rudolph Trebels, as an individual (who's latest company was accepted as a member of the Equipment Leasing and Financial Association) and Marc Langs, its Chief Financial Officer, motions are being made to move the matter over to the IFC Credit Corporation Bankruptcy.
Attorney Frank G. Murphy for CoActive Capital, Deeb, Petrakis, Blum & Murphy, P.C, oppose the motion, "..., alleging claims for conversion, an accounting, breach of contract, fraud, unjust enrichment and/or constructive trust, breach of fiduciary duty, negligence, civil conspiracy, breach of duty of good faith and fair dealing, and negligent misrepresentation."
"1. In the present matter, IFC and IFCI, through Trebels and Langs, did not merely breach a contract by failing to remit to CoActiv the funds owed under the lease agreements. To the contrary, they also fraudulently concealed the termination of leases and wrongfully withheld the proceeds from those lease terminations. Further, Defendants used those proceeds to enrich themselves, stabilize the positions of Langs and Trebels within IFC, and to misrepresent and falsely inflate the financial condition of IFC and IFCI."
It is interesting to note that Mr. Steve A. Grosso, CoActiv Capital Partners, is on the board of directors of the Equipment Leasing and Finance Association.

Copy of Motion to Dismiss:
http://leasingnews.org/PDF/CoActive_Motion_to_Dismiss.pdf

New Leadership at ELFA accepts Trebels as Member:
http://leasingnews.org/archives/Sep2010/9_27.htm#trebels_elfa

[headlines]
--------------------------------------------------------------

Affiliated Joins the Broker-Lessor List

A - City Business License | B- State License | C - Certified Leasing Professional | D - State(s) sales/use tax license |E - Named as "lessor" on 50% or more of lease contract signed. |
"Affiliated Investment Group, Inc. is the proud continuation of more than 25 years of serving the broker community. We are a balance sheet, cash flow, credit lender. The primary question on every transaction is 'what is the likelihood of being paid back?'. Affiliated is also known as "The Flexible Funding Source" as we look at a deal with the philosophy of 'what's right' about it 'how can we make it work'. We have significant sources of funds from A to B credits.
"We recently agreed to be the exclusive broker services group for Alliance Commercial Capital. In addition to our normal programs, we are excited about marketing their vast array of product lines that will greatly increase our funding capability."
Broker Qualify - Yes
Full Broker-Lessor List "A:"
http://www.leasingnews.org/Brokers/broker_Lessor.htm
[headlines]
--------------------------------------------------------------

Leasing Industry Help Wanted

3 years leasing exp., commission only first year or until quota met. You should earn $75,000 first year, work from
home office. Sandra Tieh, HR 512.458.1300 or stieh@onesourcefinancial.com

OneSourceFinancial.com
a OneWorld Business Finance Co-Op Member
Please see our Job Wanted section for possible new employees.
[headlines]
--------------------------------------------------------------

New Hires---Promotions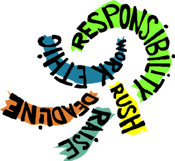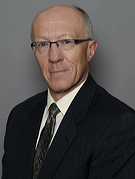 Moe Danis has been appointed Vice President, Lease Financing, Pacific & Western Bank of Canada, London, Ontario. He was Managing Director Lease Finance, Private Fixed Income, Sun Life 2002-2009; Investment Vice President, Lease Finance, Structured Finance, Clarica Life, 1999- 2002; Senior Director, Lease Finance, Private Placements, Mutual Life 1986-1999;Loans Manager, TD Bank 1977-1986. He holds a CFA designation, an Associate of the Institute of Canadian Bankers, and Chartered Financial Analyst (CFA). He attended University of Waterloo.
http://ca.linkedin.com/pub/moe-danis/20/704/471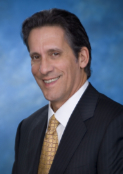 Vincent Faino hired as Senior Vice President of Business Development for CIT Vendor Finance. He recently served as President of the Vendor Finance segment of Textron Financial Corporation (December 2007 — February 2010). Executive Vice President at CIT, 2007 — 2008. Prior he served as Executive Vice President and Director of Business Technology Finance at Citicapital (2001 — 2007), where he led the transition of Citigroup's acquisition of EAB Leasing. President, American Equipment Leasing (1997-2001,) held several positions at American Equipment Leasing. Saint Joseph's University, MBA, Business, 1992 — 1993.
http://www.linkedin.com/pub/vincent-faino/9/99/8b9

Tim Ferraro was hired as area manager for U.S. Bank Equipment Finance capital group, Portland, Oregon. He will focus is on Alaska, Hawaii, Oregon, Washington, the Idaho panhandle. Prior he held the position of senior vice president and relationship manager with Key Corp's commercial banking unit and served as the regional director of GE Capital, Healthcare Finance Division. He earned an MBA in Banking from the University of Washington/PCBS and a BA from Loyola University.
http://www.linkedin.com/pub/tim-ferraro/12/815/853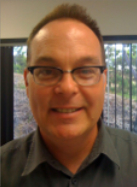 Michael Losey was named new Director of Portfolio Management at Five Point Capital, San Diego, California. He will focus on managing the Client Relations and Portfolio Management teams. He most recently served as Director of Portfolio Management for Balboa Capital. Prior to Balboa Capital, Losey was integral to Amplicon Financial, Orix Credit Alliance, Circle Business Credit, and Household Finance, all in California.
Losey began his career as a Combat Tank Commander for the U.S. Marine Corp and is reported to be a decorated veteran.
http://www.linkedin.com/pub/michael-losey/12/229/824

Stewart Moore was hired as area manager for U.S. Bank Equipment Finance capital group, Portland, Oregon. He will focus is on Alabama, Florida and Mississippi. He previously served as a territory manager with Wachovia/Wells Fargo Equipment Finance (April 2006 — August 2010.) Prior to this, he spent six years as district leasing manager with Key Equipment Finance (February 2000 — April 2006.) He also was Territory Manager at Fleet Capital Leasing (1998 — 2000 and Territory Manager at GE Capital (1995 — 1998). Moore holds an MBA (2004 — 2007) and BS in Marketing from The University of Alabama (1984 — 1989). Alpha Tau Omega - VP, Rush Chairman; Emphasis Committee. He is an active musician.
http://www.linkedin.com/pub/stewart-moore/25/1a5/95

[headlines]
--------------------------------------------------------------

[headlines]
--------------------------------------------------------------

America's Most Expensive Zip Codes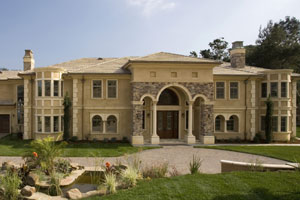 (#1 zip code: House for sale, $19.8 million (Yahoo Real Estate))
1) Duarte/Bradbury, California: 91008
Median Home Price: $4,276,462
http://en.wikipedia.org/wiki/Bradbury,_California
2) Atherton, California: 94027
Median Home Price: $4,010,200
http://en.wikipedia.org/wiki/Atherton,_California
3) Rolling Hills, California: 90274
Median Home Price: $3,892,456
http://en.wikipedia.org/wiki/Rolling_Hills_Estates,_California
4) Alpine, New Jersey: 07620
Median Home Price: $3,814,885
http://en.wikipedia.org/wiki/Alpine,_New_Jersey
5) New York, NY: 10014
Median Home Price: $3,785,445
6) Beverly Hills, California: 90210
Median Home Price: $3,684,150
http://en.wikipedia.org/wiki/Beverly_Hills,_California
7) New York, NY: 10065
Median Home Price: $3,626,001
8) Belvedere/Tiburon, California: 94920
Median Home Price: $3,283,269
http://en.wikipedia.org/wiki/Tiburon,_California

9) New York, NY: 10012
Median Home Price: $3,221,371
10) Santa Barbara/Montecito, California
Median Home Price: $3,151,222
http://en.wikipedia.org/wiki/Montecito,_California

http://realestate.yahoo.com/promo/americas-most-expensive-zip-codes-2010.html

((Please Click on Bulletin Board to learn more information))
(Leasing News provides this ad "gratis" as a means
to help support the growth of Lease Police)


[headlines]
--------------------------------------------------------------

Almost 24% home sales were foreclosure property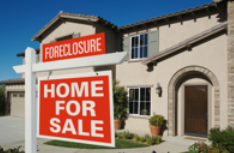 Nationwide, RealtyTrac reported foreclosure homes accounted for 24 percent of all residential sales in the second quarter. A total of 248,534 homes that sold in the period had received a default or auction notice or been seized by banks, an increase of nearly 5 percent from the first quarter. The average price of a distressed property was $174,198, up from $171,971, the company said.
The good news it was down 20 percent from the second quarter of 2009.
Nevada, Arizona, California, among the biggest boom-and-bust states, had the highest share of foreclosure sales from April to June. About 56 percent of all Nevada sales, 47 percent in Arizona and 43 percent in California were foreclosed homes.
At least one-quarter of all sales were foreclosed homes in Rhode Island (37 percent), Massachusetts (35 percent), Florida (34 percent), Michigan (33 percent), Georgia (27 percent), Idaho (27 percent), and Oregon (25 percent).
Here are the Top 10 Cities Under Siege:
1. Fernley, NV Foreclosure Rate: 1 in 5 homes Housing Units: 17,947 Unemployment Rate: 16%
2. Las Vegas-Paradise, NV Foreclosure Rate: 1 in 6 homes Housing Units: 788,094 Unemployment Rate: 12%
3. Pahrump, NV Foreclosure Rate: 1 in 6 homes Housing Units: 16,600 Unemployment Rate: 14%
4. Modesto, CA Foreclosure Rate: 1 in 8 Homes Housing Units: 173,590 Unemployment Rate: 16%
5. Merced, CA Foreclosure Rate: 1 in 8 Homes Housing Units: 83,091 Unemployment Rate: 17.2%
6. Cape Coral-Fort Meyers, FL Foreclosure Rate: 1 in 8 Homes Housing Units: 360,036 Unemployment Rate: 12.4%
7. Stockton, CA Foreclosure Rate: 1 in 8 Homes Housing Units: 226,644 Unemployment Rate: 15.4%
8. Riverside-San Bernardino-Ontario, CA Foreclosure Rate: 1 in 8 Homes Housing Units: 1,436,332 Unemployment Rate: 13.3%
9. Bakersfield, CA Foreclosure rate: 1 in 9 Homes Housing Units: 268,989 Unemployment Rate: 14.4%
10. Vallejo, Fairfield, CA Foreclosure Rate: 1 in 9 Homes Housing Units: 149,830 Unemployment Rate: 10.9%
*Housing Data is based on research by Realty Trac, and unemployment figures come from annual 2009 rates.
John Kenny
Receivables Management
est. 1997

johnkenny2@verizon.net

p 315-866-1167
f 315-876-9629
c 315-717-1302
[headlines]
--------------------------------------------------------------

Leasing Conference Update
—NEFA Early Bird Extended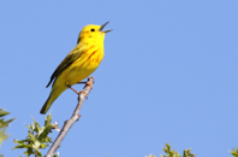 The NEFA Fall Funding Symposium early registration was extended through October 15, 2010!
"Our keynote speaker is Joe Terfler, SVP/CFO, of GreatAmerica Leasing. Joe has a bird's-eye perspective and street-level sense of the credit crisis we have been living through these last couple years and we look forward to his insights on the future.
"We also thought it important to stay in touch with industry credit standards, fraud prevention and legal updates, because these are ever-evolving concerns in any market. But, we added a few new subjects that are forward looking, including building a balance sheet and Web-based social networking. The social networking session will address the unique issues and business opportunities created by sites such as Facebook and Linked-In. Building a balance sheet will consider the challenge of building a strong balance sheet from experts who have been there.
"You will, of course, have an opportunity to meet funders and service providers in the exhibit hall and attend receptions worthy of The Ritz-Carlton acclaim. All this at a very reasonable cost will mean a strong return on your investment.
"It's going to be a great meeting and we look forward to seeing you in Atlanta!"
Chris Walker, CLP
(888) 850-4222
cwalker@galc.com

Leasing Association 2010 Conferences

---
October 15-17
NEFA Funding Symposium Fall 2010
The Ritz-Carlton, Buckhead
Atlanta, Georgia

Agenda:
http://www.nefa.affiniscape.com/displaycommon.cfm?an=1&subarticlenbr=91

Registration Information:
https://m360.nefassociation.org/event.aspx?eventID=17619

---
October 24-26
ELFA 49th Annual Convention
Boca Raton Resort & Club
Boca Raton, Florida
Click here for registration

To download brochure, click here (long download)


---
November 3-5
Association of Government Leasing & Finance
Loews Ventana Canyon
Tucson, Arizona
Conference Agenda at this date:
http://www.aglf.org/tell/august_07.html
General Information:
http://www.aglf.org/fall2010.html#reg
registration:
http://secure.aglf.org/core/events/events.aspx
---
November 12-13, 2010
NAELB Western Regional Meeting
Hilton Orange County / Costa Mesa
3050 Bristol Street
Costa Mesa, California
To make hotel reservations by phone - Contact (714) 540-7000 or (714) 438-4923
and please identify yourself as an NAELB Western Regional Meeting attendee
-------------------------------------------------------------------
To view Leasing Association Events-Meetings Open to All, please click here.
(This ad is a "trade" for the writing of this column. Opinions
contained in the column are those of Mr. Terry Winders, CLP)
[headlines]
--------------------------------------------------------------

[headlines]
--------------------------------------------------------------

Fernando's View
By Fernando F. Croce

Two of the season's most acclaimed movies ("The Social Network," "Let Me In") hit theaters this week, along with a trio of DVD sleepers ("Alamar," "Babies," "Splice") worth tracking down.
In theaters: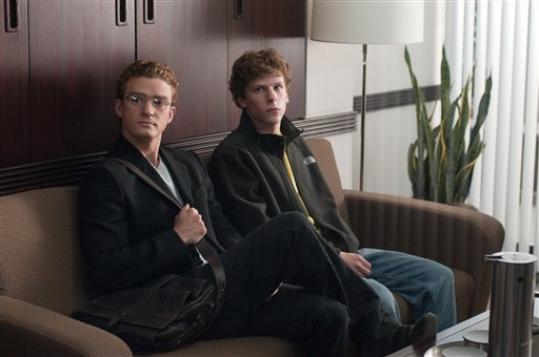 The Social Network (Columbia Pictures): A tale of irony and human emotion is the last thing one would expect from the director of "Seven" and "Fight Club," yet that's precisely what David Fincher has delivered in this first-rate comedy-drama, easily one of the best films of the year. Based on real-life accounts, it follows the unlikely rise of Mark Zuckerberg (Jesse Eisenberg), who, starting in 2003, would go from wise-guy Harvard grad to an instant celebrity and billionaire with the invention of the Facebook network for fellow bloggers. But will Zuckerberg's chutzpa be enough to keep him ahead of the personal and legal troubles that come with fame and fortune? With fierce style, wit and a razor-sharp young cast, Fincher's film is rich and smart entertainment.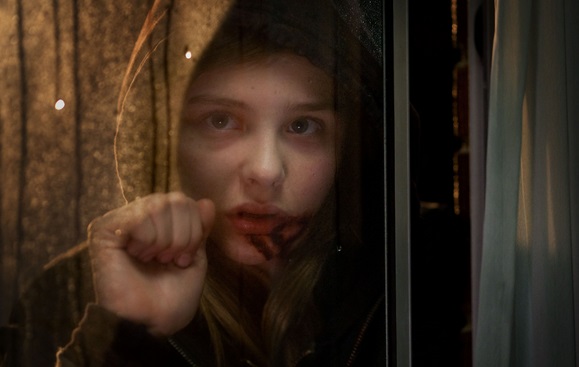 Let Me In (Overture Films): After a slew of moony "Twilight" bloodsuckers, is there still fresh blood left in vampire movies? There are more than a few drops of effectiveness in this strong and surprisingly affecting movie, directed by Matt Reeves ("Cloverfield"). A remake of the acclaimed Swedish film "Let the Right One In," it depicts the strange friendship between Owen (Kodi Smit-McPhee), a bullied young student, and Abby (Chloe Moretz), the melancholy, mysterious girl who's just moved in to his New Mexico town with her guardian (Richard Jenkins). It's only with time that Owen comes to suspect there's something weird about Abby, including a certain need for blood. Though advertised as a horror movie, this is actually a moving tale of soulful sorrow.

Netflix tip: Arthur Penn, one of the key directors in Hollywood's passage from classical to modern times, passed away this week at the age of 88. As a tribute, check Netflix for his varied, nervy, and consistently interesting filmography. Highlights include one-of-a-kind Westerns like "The Left-Handed Gun" (1958) with Paul Newman and "Little Big Man" (1970) with Dustin Hoffman, as well as moving dramas like the Oscar-winning "The Miracle Worker" (1962) and the first-rate film noir "Night Moves" (1975). Above all, of course, there's the revolutionary "Bonnie and Clyde" (1967).
New to DVD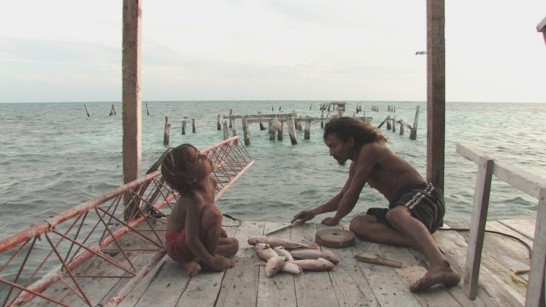 Alamar (Film Movement): Shot with few funds but bottomless love, director Pedro Gonzalez-Rubio's gentle family drama is a much-needed breath of fresh air in this summer season. Using non-professional actors to create a unique blend of storytelling and documentary, Gonzalez-Rubio follows Jorge (Jorge Machado), a Mexican fisherman, and five-year-old son Natan (Machado Palombini) as they spend a few days in the sunny Caribbean coast of Banco Chinchorro. As they sail the waters, catch fish and befriend locals and animals, father and son develop a strong bond that will be put to the test as Natan's return to the city draws near. One of the year's greatest discoveries, it's a movie of breathtaking beauty and pure, almost childlike emotions that lingers in the mind and heart long after it's over. With subtitles.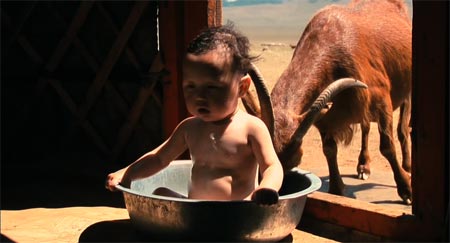 Babies (Focus Pictures): The idea of a feature-length documentary on babies may sound thin (how many different ways, after all, can an audience say "awwww"?), yet director Thomas Balmes' movie manages to be stirring while still delivering the expected levels of adorability. Following four infants from birth to their first steps, it hopscotches from several corners of the world, collecting details from the toddlers as well as their environments. There's Hattie in the buildings of San Francisco, Ponijao in a tribal village in Namibia, Mari in bustling Tokyo, and Bayarjargal in the grassy plains of Mongolia. Will the behavior of these children reveal distinct differences in each of their cultures, or will unifying similarities emerge to connect them all together? Check out "Babies" to find out, and see human moments as beguiling as in any Nature documentary.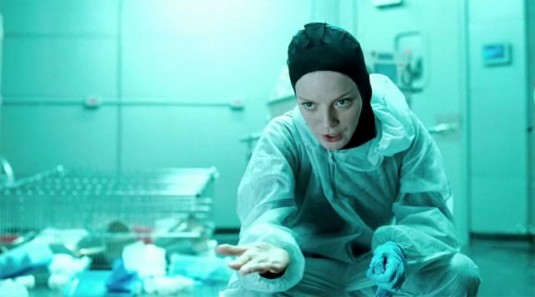 Splice (Warner Bros. Pictures): Good horror movies or science-fiction movies these days are a rare find, which makes Vincenzo Natali's thriller, a smart and creepy combination of both genres, an especially welcome treat. The ingenious plot tells the story of Clive (Adrien Brody) and Elsa (Sarah Polley), young scientists famous for their experiments. Ignoring warnings about the limits of their powers, they come up with their most ambitious venture yet: Creating a new form of life by mixing different forms of human and animal DNA. But will this new organism, named "Den," follow on their footsteps or rebel against its makers? An astute update of the old Frankenstein legend, the movie may be the most enjoyable mix of volatile thrills, thoughtful ideas and dark humor since Jeff Goldblum sprouted wings in "The Fly."
[headlines]
--------------------------------------------------------------

Morton Grove, Illinois ---Adopt a Dog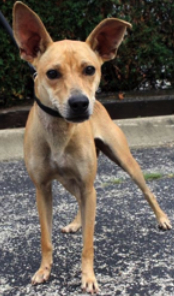 Bartok
"Derby is a one year old, 27 pound whippet/greyhound type mix who looks and runs like a deer, but acts more like a kitten. He just wants to crawl into your lap to be petted and loved! He is good with other dogs, sleeps well in his crate at night, and is very affectionate. Derby is working on his inside manners, and is mostly housebroken. He loves to run, and is really fast; therefore, he will do best in a home with older kids and an active, experienced, dog-savvy owner. A fenced back yard supplemented with frequent trips to the dog park is a must

" True to his breed, he needs short periods of intense off-leash exercise every day. He likes to play fetch, but prefers triangle squeaky toys to balls. He is learning to walk nicely on a leash, and will need continued obedience training to further his education and socialization. Overall, Derby is a real sweetheart, not a mean bone in his body, but still a bit of a diamond in the rough. If you are willing to commit to his training and ongoing exercise, you can transform Derby into a gem of a dog. And as a free bonus, his radar ears will give you early warning of low-flying aircraft!"

Derby's adoption fee of $280 includes: vet exam, flea preventative, distemper-parvo combo vaccination, bordetella and rabies vaccinations, deworming, heartworm test, microchip and neutering.
Other dogs that are adoptable:
http://www.adoptapet-il.net/adoptabledogs.htm
Mailing address:
Adopt-A-Pet, Inc.
PO Box 408
Mt. Prospect, IL 60056
847-870-8999
http://www.adoptapet-il.org/index.php

Adopt-a-Pet by Leasing Co. State/City
http://www.leasingnews.org/Conscious-Top%20Stories/Adopt_Pet.htm

Adopt a Pet
http://www.adoptapet.com/

Classified ads— Re-Seller/Sales
Re-Seller: Orem, UT
CVI is an asset recovery company that collects on accounts,repossesses equipment and remarkets throughout the united states. For more information call David at
801-765-9939
E-mail:canyonviewinc@juno.com

Sales: Glen St. Mary, FL
Southeast Sales Rep,To Promote Specialty Pasture-Turf Agricultural Equipment. Will Find Aggressive Dealers and Locations. North Florida Area Between 2 Major Interstate.
E-mail: kenneth@thompsonaeration.com

Sales: Seasoned and fair priced workforce (Nationwide) is at your service for all lease collections, repossessions, and asset liquidations, appraisals. Call Nassau Asset Management 800-462-7728 dcastagna@nasset.com

Remarking Trucks/Big Rigs Remarking solutions big rigs assets and trucking related companies including collections, recovery, repair and re-sales contact: Robert Anderson cell # 586-909-8797 www.nsleasing.com
All "Outsourcing" Classified ads (advertisers are both requested and responsible to keep their free ads up to date:
http://www.leasingnews.org/Classified/Outsourcing/Outsourcing.htm
How to Post a free "Outsourcing" classified ad:
http://www.leasingnews.org/Classified/Outsourcing/Outsourcing-post.htm

[headlines]
---------------------------------------------------------------



News Briefs ---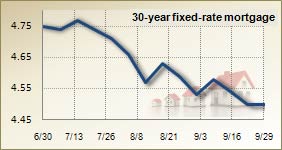 Mortgage Rates remain at record lows
http://www.bankrate.com/finance/mortgages/rates-remain-at-record-lows.aspx

Small accounting firms could see large benefits from new tax legislation
http://www.accountingweb.com/topic/tax/small-accounting-firms-could-see-large-benefits-new-tax-legislation
Dozens charged in schemes to steal from bank accounts using computer viruses
http://www.latimes.com/business/la-fi-cyber-scam-20101001,0,4882844.story

Postal rate hike request denied
http://voices.washingtonpost.com/federal-eye/2010/09/request_to_raise_postage_rates.html

Jack in the Box Plans to Close 40 Stores
http://www.nytimes.com/aponline/2010/09/29/business/AP-US-Jack-in-the-Box-Closings.html?ref=business

HP picks former SAP head Apotheker for CEO
http://www.sfgate.com/cgi-bin/article.cgi?f=/c/a/2010/09/30/BU0I1FMED8.DTL&tsp=1
A.I.G. Reaches Deal to Repay Treasury and Fed for Bailout
http://www.nytimes.com/2010/10/01/business/01aig.html?hp=&adxnnl=1&adxnnlx=1285887683-KbtwLU3Xtnn0A4qhkA/PUw


You May have Missed---

IRS Special Agents' Financial Expertise
Key to Tracking Drug Money 9/30/10
http://leasingnews.org/PDF/IRS_Special_Agent_Expertise.pdf


California Nut Briefs----
Document shows Meg Whitman lying, attorney says
http://www.mercurynews.com/ci_16217505?source=most_viewed
Tom Joad Gave Up---by David Brooks
(How California Got to be What it is Today)
http://www.nytimes.com/2010/09/28/opinion/28brooks.html?_r=1&ref=davidbrooks


"Gimme that Wine"


Sonoma County, Consumers Both Winners As Wine Labeling Bill is Signed Into Law by Governor
http://www.winebusiness.com/news/?go=getArticle&dataid=79229
Wine masters spill secrets of sommeliers
http://www.sfgate.com/cgi-bin/article.cgi?f=/c/a/2010/09/28/SBUF1FDQA6.DTL
Why Is Congress So Afraid of Mail Order Wine?
http://www.foxnews.com/opinion/2010/09/29/angela-logomasini-beer-wine-wholesalers-legislation-retailers-wineries/
Schramsberg Vineyards Harvests the Sun
http://www.winebusiness.com/news/?go=getArticle&dataid=79264


Free Mobile Wine Program
http://leasingnews.org/archives/Feb2010/2_26.htm#mobile
Wine Prices by vintage
http://www.winezap.com
http://www.wine-searcher.com/
US/International Wine Events
http://www.localwineevents.com/
Winery Atlas
http://www.carterhouse.com/atlas/\
Leasing News Wine & Spirits Page
http://two.leasingnews.org/Recommendations/wnensprts.htm

[headlines]
----------------------------------------------------------------
This Day in American History
1608- A glass factory was established in Jamestown, VA. Eight German and Polish mechanics were imported to start the new industry. Among the factory's products were glass beads for use in trade with the Native Americans. The factory remained in operation spasmodically for about seven years and was then disbanded, owing chiefly to the fact that the workers found it more profitable to grow tobacco for shipment to England. It appears Europe had never chewed,snuff, smoked in a pipe, paper, or tobacco wrapper before. They quickly became quite addicted to the import from the colonies. The London Company later sent Captain William Norton, accompanied by four Italians and two servants, to revive the Jamestown glass factory, which resumed operations on July 25,1621. The massacre of the colonists by Native Americans in 1622 put an end to it.
1768--English troops under General Gage landed in Boston. Soldiers drawn chiefly from the 14th and 29th Infantry Regiments, and numbering about 700 men, landed at Boston without opposition.
1781-Birthdday of James Lawrence, brilliant American naval officer, whose last battle was a defeat, but whose dying words became a most honored naval motto. Lawrence, born at Burlington, NJ, was captain of the Chesapeake when she engaged in a naval duel with HMS Shannon off Boston, June 1, 1813. The Chesapeake was captured and towed to Halifax, as a British prize. Lawrence was mortally wounded by a musket ball during the engagement and uttered his famous last words, "Don't give up the ship," as he was being carried of the ship's deck.
1800 - The territory of Louisiana, encompassing the entire region of the Mississippi-Missouri river valleys, was ceded by Spain to France in the secret treaty of San Ildefonso. France envisioned a great French empire in the New World, and it hoped to use the Mississippi Valley as a major food and trade center. In 1803, economic and political problems forced France to sell the territory to the United States.
1861-The first Union ship captured in the Civil War was the U.S.S. Fanny, an Army stream tug that grounded on a shoal in Pamilico Sound, NC, while it was en route to Chicomacomica, the encampment of the 20th Indiana Regiment. The pilot and deckhand escaped by swimming ashore, but the ship was captured by Confederate naval forces. Also captured were the Raleigh, a small iron-hull propeller-driven towing steam, the Jualuska, a vessel of 79 tons, and the Culew, 260 tons.
http://www.amazon.com/exec/obidos/ASIN/0533017181/
inktomi-bkasin-20/104-5278168-8037550
1864- Rose O'Neal Greenhow drowned when her small open boat overturned while attempting to run the blockade of the harbor of Wilmington, North Carolina. Her clothes were weighed down with gold coins she was attempting to smuggle into the cash-poor South. Before her death, she was a spy for the confederacy and had been imprisoned by the Union secret service. After being released, she traveled to Europe to aid the Confederacy by collecting funds. It was those funds, sewn into her clothes, that caused her death. A monument in Wilmington commemorates her accomplishments as well as a marker in the marvelous historical district of that city.
http://www.americancivilwar.com/women/greenhow.html
http://search.eb.com/women/pri/Q00176.html
http://www.npg.si.edu/exh/brady/gallery/51gal.html
http://www.womenshistory.about.com/library/bio/blbio_rose_greenhow.htm
http://www.sameshield.com/spies/greenhow.html
http://www.ohwy.com/nc/o/oakdacem.htm
"Oakdale Cemetery 520 N. 15th St., Wilmington When Nance Martin died at sea in 1857, her body was preserved, seated in a chair, in a large cask of rum. Six months later she was interred at Oakdale Cemetery, cask and all. Her monument and many other curious, beautiful and historic markers are to be found within the labyrinth of Oakdale Cemetery, Wilmington's first municipal burial ground, opened in 1855. At the cemetery office, you can pick up a free map detailing some of the more interesting interments, such as the volunteer firefighter buried with the faithful dog that gave its life trying to save his master, and Mrs. Rose O'Neal Greenhow, a Confederate courier who drowned while running the blockade at Fort Fisher in 1864. Amid the profusion of monuments lies a field oddly lacking in markers-the mass grave of hundreds of victims of the 1862 yellow fever epidemic. The architecture of Oakdale's monuments, its Victorian landscaping and the abundance of dogwood trees, make Oakdale beautiful in every season. The cemetery is open until 5 PM every day. Bicycles are not permitted."
1867-Morgan State College Founded in Maryland.
1880 - A new director of the United States Marine Corps Band was named. John Philip Sousa became the band's 17th leader. In 1888 he composed "Semper Fidelis", traditionally known as the official march of the Marine Corps.
1883 -American churchman A. B. Simpson founded the first school in America to train missionaries, in New York City. Called the Missionary Training Institute in 1894, its name was changed to Nyack College in 1972.
1884- the first baseball championship was played at the Polo Grounds, New York City. The Providence Grays defeated the New York Metropolitans three games to one.
1889 -Birth of Ralph W. Sockman, American scholar and devotional writer. His best-remembered poem begins: "I met God in the morning, when my day was at its best...."
1890-Yosemite Valley and Mariposa Big Tree Grove, granted to the State of California June 30, 1864, were combined and established as a national park.
1892-The university of Chicago opened with an enrollment of 594 and a faculty of 103, including eight former college presidents.
1893-Birthday of singer Kid Sox Wilson, Jacksonville, FL.
1893 - The second great hurricane of the 1893 season hit the Mississippi Delta Region drowning more than 1000 persons.
1896-Rural Free delivery mail was established.
1896- the first all-fiction pulp magazine was the Argosy, 1092 pages, 7 by 10 inches. It was published in New York City, starting a craze of such magazines.
1903-The First Modern World Series Game: The Pittsburgh Pirates defeated the Boston Pilgrims ( later the Red Sox ), 7-2, in the first game of the 1903 World Series, the first postseason series matching the champions of the National League and the American League. Jimmy Sebring of Pittsburgh hit the first World Series home run. Deacon Phillippe was the winning pitcher. Cy Young the loser.
( bottom half of:
http://memory.loc.gov/ammem/today/oct01.html
)
1904-Bulk mail was authorized by Congress on April 28, 1904, and went into use this day. It permitted 2,000 or more identical pieces of third-class or fourth-class mail to be mailed without stamps, affixed, in exchange for a fee. The denomination of the postage, the place of mailing, and the permit issued by the post office for the mailing was printed in place of the stamp.
1905 - The Julliard School of Music was founded in New York City.
1908-Ford introduced the Motel T at a price of $850 but by 1924 the basic model sold for as little as $260. Between 1908 and 1924 Ford sold 15,007,033 Model Ts in the US. Although the first Model Ts were not built on an assembly line, the demand for the cards was so high that Ford developed a system where workers remained at their stations and cars came to them. This enabled Ford to turn out a Motel T every 10 seconds.
1913-The first monument to a bird was unveiled at Salt Lake City, UT. It was designed by Mahonri Young, a grandson of Brigham Young, to commemorate the sea gulls from the great Salt Lake that attacked a devouring horde of black crickets, or grasshoppers, that were destroying the wheat fields of the Mormon settlers in May, 1848.
1918--THOMPSON, JOSEPH H. Medal of Honor
Rank and organization: Major, U.S. Army, 110th Infantry, 28th Division. Place and date: Near Apremont, France, 1 October 1918. Entered service at: Beaver Falls, Pa. Born: 26 September 1871, Kilkeel, County Down, Ireland. G.O. No.: 21, W.D., 1925. Citation: Counterattacked by 2 regiments of the enemy, Maj. Thompson encouraged his battalion in the front line of constantly braving the hazardous fire of machineguns and artillery. His courage was mainly responsible for the heavy repulse of the enemy. Later in the action, when the advance of his assaulting companies was held up by fire from a hostile machinegun nest and all but 1 of the 6 assaulting tanks were disabled, Maj. Thompson, with great gallantry and coolness, rushed forward on foot 3 separate times in advance of the assaulting line, under heavy machinegun and antitank-gun fire, and led the 1 remaining tank to within a few yards of the enemy machinegun nest, which succeeded in reducing it, thereby making it possible for the infantry to advance.
1920-Birthday of guitarist/harmonica player Johnny " Blind" Brown, Montgomery, AL.
1921- Margaret Hillis birthday - One of this nation's most distinguished conductors .
* received Master's degree in choral conducting from Juilliard School of Music (1949),
* Robert Shaw's assistant for two years,
* resident conductor of the Chicago Civic orchestra,
* formed the American Concert and American Concert Orchestra in 1950,
* founded and became music director of the American Choral Foundation in 1954,
* appointed chorus director of the Chicago Symphony in 1957,
* appointed chorus director of the Cleveland Symphony in 1969.
She also created, organized and conducted the Chicago Symphony Chorus and the Elgin (Illinois) Symphony Orchestra, was resident conductor of the Civic Orchestra of Chicago, and chaired the Department of Choral Activities at Northwestern University. In 1977 she subbed for an ailing George Solti to conduct Mahler's monumental Eighth Symphony which has 400 musicians and singers. She got rave reviews - but was sent back to the chorus podium. Hillis won a Grammy award for "the best choral performance of 1977" for the Verdi Requiem with Solti conducting, and again in 1978 for the Beethoven Missa Solemnis. From early childhood in Kokomo, Indiana, she accompanied her mother to travel to concerts, sometimes 16 in two weeks. Her grandmother had a full pipe organ in her living room (pipes in the basement). Shedied in February 6, 1998.
http://centerstage.net/music/whoswho/MargaretHillis.html
http://www.amazon.com/exec/obidos/tg/detail/-/B00004SCXS/
103-5362656-4423850?v=glance#product-details
1924- birthday of Jimmy Carter, thirty-ninth US President (1977-81).
1928 - Duke Ellington recorded "The Mooche" on the Okeh label.
1928 - "Forever", by Ben Pollack and his band, was recorded on Victor Records. In Pollack's band were two talented young musicians: Benny Goodman and Jack Teagarden,
1932- Babe Ruth, In the fifth inning of game three of the World Series, with a count of two balls and two strikes and with hostile Cubs fans shouting epithets at him, Babe Ruth pointed to the center field bleachers in Chicago's Wrigley Field and followed up by hitting a soaring home run high above the very spot to which he had just gestured. With that homer Ruth squashed the Chicago Cubs' hopes of win­ning the game, and the Yankees went on to sweep the Series with four straight victories. For more than half a century the question has remained: Did Ruth actually call his shot that day? Even eye­witnesses disagree. Joe Williams of
The New York
Times wrote, "In no mistaken motions, the Babe notified the crowd that the nature of his retaliation would be a wallop right out of the con­fines of the park." But Cubs pitcher Charlie Root said, "Ruth did not point at the fence before he swung. If he'd made a gesture like that, I'd have put one in his ear and knocked him on his ass." Ruth's daughter has said that he denied it. But the Babe himself also claimed he had. Fact or folklore? Either way, legend!
1932-Birthday of guitarist Albert Collins, Leona, TX.
1933- Babe Ruth had pitched only once in 12 years when he took the mound for the New York Yankees in their final game of the season. Ruth hurled all nine innings, hit a home run in the fifth and beat his original team, the Boston Red Sox, 6-5. It was a fitting finish to his 20th season in the majors: because this turned out to be his last pitching appearance, his 1-0 record in 1933 meant that Ruth never had a losing season as a pitcher.
1935-Birthday of Ulie Andrews ( Julia Wells, singer, actress, born Walton-on' Thames, England.
1935-Benny Goodman Band closes at Palomar, LA, after launching big band era with its August 21st opening.
1935-Birthday of singer Ann Richards , wife of band leader Stan Kenton.
1936-Birthday of harmonica player George "Wild Child" Collins, Autaugaville, AL.
1940-Birthday of accordion player Marc Savoy, Eunice, LA
1942--Birthday of Herb Fame (Peaches and Herb)
1942- The first jet airplane designed and built in the United was the XP-59, an Airacomet, built by the Bell Aircraft Corporation, Buffalo, NY, and flown for the first time at a secret testing base in Muroc, CA, by Robert Morris Stanley. It was rated over 400 miles per hour and in excess of 40,000 feet. The higher the latitude ( up to a certain maximum,) the faster it flew. It employed two turbojet engines built by the General Electric Company from designs made by Group Captain Frank Whittle, the British inventor. The fuel was generally kerosene, although anything that burned could be used as a substitute. There was no propeller
1944 - Emil "Dutch" Leonard defeated the Detroit Tigers, 4-1, to pitch the St. Louis Browns to the only American League Pennant in their history. The Browns went on to lose the World Series to the St. Louis Cardinals, four games to two.
1946 -- American novelist and short story writer Judith Freeman lives, Ogden, Utah. Her first novel,
The Chinchilla Farm
(1989), is a road novel about a Mormon woman who packs all of her belongings into a livestock trailer and heads for L.A. after her husband walks out.
1947-On this day the first residents moved into what would become Levittown at Long Island, NY. The community developed by William Levitt and his brother Alfred with their father Abraham started as affordable rental houses bu lt for returning World War II veterans. In 1948 the Levitts began to sell the 800-square-foot homes for under $8,000. By 1951, when the first community was finished, the Levitts had built 17,447 mass-produced Cape Code and ranch homes. In 1952, they started construction of a new Levitttown in Bucks County, PA, where they built another 17,000 houses, and beginning in 1958, they build another 12,000 homes in Wilingboro, NU.
1951- the first commercially made transistor was produced by the Western Electric Company, Allentown, PA, for long-distance dialing equipment of the Bell Telephone System.
1952- "This is Your Life" premiered on TV. Ralph Edwards hosted this program that lured unsuspecting guests on the show and surprised them by detailing their lives and achievements with their family and friends. It began as a radio show in 1948. 1957 - U.S. B-52 bombers in the Strategic Air Command went on 24-hour alert status because of the perceived threat of an attack from the Soviet Union.
1955- "Honeymooners" premieres on TV. Originally a skit on the "Jackie Gleason", Ralph Kramden ( Jackie Gleason), bus driver, Ed Norton (Art Carney), sewer worker, Alice Kramden (Audrey Meadows), Ralph's wife, and Trixie Norton ( Joyce Randolph), Ed's wife had a two year run (39) episodes that are still re-running on TV today. There was little rehearsal--Gleason liked it that way--and there were no second takes--the show went out live. The sets were painted cardboard (with the only apartment doors in the world that opened out instead of in). And nobody imagined this short run series of half-hour episodes would rerun continuously somewhere on TV for the next 50 years They are on video today, including the four lost episodes.
http://www.fiftiesweb.com/honeymnr.htm
http://members.aol.com/mark916/
1955- In Game 4 of the World Series at Ebbets Field, the Dodgers defeat the Yanks, 8-5.
1956-- When test audiences are horrified at Elvis' character dying in the original ending of Elvis' first film, Love Me Tender, the ending is quickly rewritten and Elvis called back to reshoot.
1956-- Little Anthony and the Imperials record Neil Sedaka's "The Diary," and the results so displease the songwriter that he decides to record it himself, resulting in his first chart hit.
1957---Top Hits
Wake Up Little Susie - The Everly Brothers
Honeycomb - Jimmie Rodgers
Chances Are/The Twelfth of Never - Johnny Mathis
My Shoes Keep Walking Back to You - Ray Price
1958 - The novel,
The Ugly American,
by William Lederer and Eugene Burdick, was published on this date in New York. The novel was later made into a movie, which starred Marlon Brando.
1961- Roger Maris of the New York Yankees hit his 61st home run, breaking Babe Ruth's record for most home runs in a season. Maris hit his homer against Pitcher Tracy Stallard of the Boston Red Sox as the Yankees won 1-0. Controversy over the record arose because the American League had adopted a 162-game schedule in 1961 and Maris played in 161. In 1927, when Ruth set his record, the schedule called for 154 games and Ruth played in 151. On the this date, exactly two years later, a baby named Mark McGwire will be born. On September 8, 1998, Mark McGuire of the St. Louis Cardinals hit his 62nd home run, breaking Maris' record.
http://memory.loc.gov/ammem/today/oct01.html
box score James Meredith became the University of Mississippi's first black student after 3,000 troops put down riots, completing the registration he began yesterday.
1961--Bob Dylan appears at Carnegie Hall in New York and introduces his new touring band made up of guitarist Robbie Robertson, organist Garth Hudson, bassist Rick Danko, pianist Richard Manual and drummer Levon Helm. They will become known simply as The Band.
1962-Brian Epstein signs his management contract with The Beatles. John Lennon and Ringo Starr signed for themselves and Harold Harrison and James McCartney do so on behalf of their underage sons. The agreement gave Epstein a 25% cut of the group's earnings, provided that they made more than $400 each per week.
1962-Brian Epstein signs his management contract with The Beatles. John Lennon and Ringo Starr signed for themselves and Harold Harrison and James McCartney do so on behalf of their underage sons. The agreement gave Epstein a 25% cut of the group's earnings, provided that they made more than $400 each per week.
1962 - "From New York ... heeeeeeeeeere's Johnny!" Ed McMahon introduced the new host of NBC's "Tonight Show" for the first time. Johnny Carson entertained late-night America for nearly three decades. His first guest was Barbara Stanwick.
1962- Barbra Streisand signs her first recording contract (with Columbia)
http://www.bjsmusic.com/
1962-"The Merv Griffin Show" premiered on TV. Singer and game show king Merv Griffin's first effort as an afternoon talk-show-host premiered on NBC but was later dropped for syndication. The afternoon show continued until 1969 when Griffin was tapped to host a late-night program on CBS to complete with "The Tonight Show" with Johnny Carson.
1963-Birthday of baseball player Mark McGuire, Pomona, CA.
1964 -- Police attempt to arrest University of California-Berkeley math grad student Jack Weinberg for passing out literature for the Congress Of Racial Equality (CORE) in Sproul Plaza — inadvertently starting the Free Speech Movement (FSM). Police car is surrounded by demonstrating students for 32 hours. Mario Savio and Joan Baez involved; early September: Clark Kerr bans all politicking outside UC's main gate; late Sept: Kerr suspends 8 students for political activities. I covered this for KFRC, free lancing for UPI, among others. Weinberg is best known for the phrase:
"Don't trust anyone over thirty."
1965-Bob Dylan appears at Carnegie Hall in New York and introduces his new touring band made up of guitarist Robbie Robertson, organist Garth Hudson, bassist Rick Danko, pianist Richard Manual and drummer Levon Helm. They will become known simply as The Band.
1965---Top Hits
Eve of Destruction - Barry McGuire
Hang on Sloopy - The McCoys
You Were on My Mind - We Five
Is It Really Over? - Jim Reeves
1971- Disney's second theme park opened at Orlando, FL.
The opening was planned for October when the crowds were slower. Disney planners wanted everything to move slowly at first, so any problems that sprang up could be fixed with minimal guest inconvenience. The dedication of the park was held on October 25, 1971. Roy O. Disney stood with Mickey Mouse in Town Square and read the dedication plaque: "Walt Disney World is a tribute to the philosophy and life of Walter Elias Disney . . . and to the talents, the dedication, and the loyalty of the entire Disney organization that made Walt Disney's dream come true. May Walt Disney World bring Joy and Inspiration and New Knowledge to all who come to this happy place . . . a Magic Kingdom where the young at heart of all ages can laugh, and play, and learn - together." Walt Disney World eventually became the world's largest, man-made, tourist attraction.
1972-"Kung Fu" premiere on television. David Carradine starred in this unusual ABC western as Kwai Chang Caine, a half-Chinese marital arts master drifter who was exiled from China. Appearing in flashback were Keye Luke as Master Po, Philip Ahn as Master Kan and Radaman Pera as the younger Caine. The show ran for three years. "Kung Fu" returned in a 1986 TV movie introducing the late Brandon Lee as Caine's son. A sequel series currently appears in syndication staring a much older Carradine.
1973- In the first game of a scheduled make-up double-header at Wrigley Field, a day after the regular season ends, the Mets beat the Cubs, 6-1,to capture National League East flag. The Miracle Mets, who were 11 and half games behind and in last place on August 5, by winning its 82nd game, (the lowest number victories ever to win a title) clinch the division making the second game of the twin bill unnecessary to play.
1973---Top Hits
We're an American Band - Grand Funk
Half-Breed - Cher
Loves Me like a Rock - Paul Simon
Blood Red and Goin' Down - Tanya Tucker
1975- Muhammad Ali scored a 15-th round TKO against Joe Frazier to retain the heavyweight championship in a fight billed as the "Thriller in Manila."
1977- Pele, generally considered the greatest soccer player ever, played the last game of his career before 75,646 fans at Giants Stadium. Pele played the first half for the New York Cosmos and the second for Santos of Brazil, his original team.
1977- the first member of the American Revolution who was African-American was Karen Batchelor Farmer of Detroit, MI, who became the 623,128th member of the Daughters of the American Revolution. She traced her ancestry to William Hood, who served in the militia of Lancaster, PA, during the Revolutionary War.
1977--Not only was Star Wars a hit at the movie box office, "The Star Wars Theme" by Meco was the best selling single in the US.
1978--Exile achieved their only number one song on Billboard's Pop chart with "Kiss You All Over", a #6 hit in the UK. After a couple of other minor hits, the band would switch styles and would top the Country and Western chart in 1984 with "Woke Up In Love"..
1979-The first Pope to visit the White House in Washington, DC, was Pope John Paul II, who flew across the Atlantic in the Shepherd I, landing in Boston, MA. In six days, he visited Boston, New York, Philadelphia, Urbandale, IA, Chicago and Washington. He returned to Rome from Andrews Air Force Base, near Washington, ON October 6.
1979- Elton John plays the first of eight straight shows at Madison Square Garden.
1980-Paul Simon's film One Trick Pony opens in US movie theatres where it will enjoy only modest success and mixed reviews.
1980 -With much media and fan pressure Red Sox fire manager Don Zimmer.
1980 - "Ladies' Home Journal" startled readers. Robert Redford became the first male to appear alone on the cover. It had taken 97 years for the magazine to change its no-men-on-the-cover policy.
1980- Paul Simon's semi-autobiographical film "One Trick Pony" premieres in New York City. Besides Simon, those appearing the film include Lou Reed, Sam & Dave, the B-52's and the Lovin' Spoonful.
1981---Top Hits
Endless Love - Diana Ross & Lionel Richie
Queen of Hearts - Juice Newton
Stop Draggin' My Heart Around - Stevie Nicks with Tom Petty & The
Heartbreakers
Tight Fittin' Jeans - Conway Twitty
1982-The first compact disc player, developed jointly by Sony, Phillips and Polygram, went on sale. It cost $625 ( more than $1,000 in current dollars ).
1982- Remington Steele" premiers on TV. Laura Holt (played by Stephanie Zimbal­ist, daughter of Efrem Zimbalist, Jr), an imaginative private detective, could not get a case of her own—until she made up a partner, Remington Steele, who was conveniently out of the office when clients came-a-calling. Then she met the suave stranger (Pierce Brosnan) with a foreign accent who called himself Rem­ington Steele. They began a working partnership.., which ended in marriage. The show aired on NBC for five years, with the last telecast on Mar 9, 1987, and costarred James Read, Janet DeMay and Doris Roberts
1983 - Bonnie Tyler's "Total Eclipse of the Heart" began a four-week run as the number one single in the U.S. The song, from her "Faster Than the Speed of Night" album, ran 5 minutes, 36 seconds and it took a day or two to get out of your head after you listened to it...
1987 - An earthquake in Los Angeles (eleven miles southeast of Pasadena) killed eight people and injured 200. The quake caused $358 million in property damage and measured 5.9 on the Richter scale.
1987- - A blast of cold arctic air hit the north central U.S. An afternoon thunderstorm slickened the streets of Duluth MN with hail and snow, and later in the afternoon, strong northerly winds reached 70 mph. Unseasonably warm weather continued in the Pacific northwest. Afternoon highs of 90 degrees at Olympia WA, 92 degrees at Portland OR, and 89 degrees at Seattle WA, were records for the month of October. For Seattle WA it marked the twenty- first daily record high for the year, a record total in itself.
1989---Top Hits
Girl I'm Gonna Miss You - Milli Vanilli
Heaven - Warrant
If I Could Turn Back Time - Cher
Let Me Tell You About Love - The Judds
1989- Thunderstorms produced severe weather in the southeastern U.S. through the daytime and evening hours. Severe thunderstorms spawned eleven tornadoes, with seven of those tornadoes in Georgia. A tornado southwest of Moultrie, GA, killed two persons and injured a dozen others. Tornadoes also injured one person north of Graceville, FL, and two persons at Bartow, GA
1990--Forbes magazine lists New Kids On The Block as earning $78 million dollars in the last year, making them the fifth richest entertainers in the US
1990- President George H. Bush at the United Nations in New York City condemns Iraq's takeover of Kuwait, seeks support from the United Nations. Even though he was the former US Ambassador to the UN and knew the "system, " it took him almost six months to get support after August 2, when the Iraqi armed forces invaded Kuwait and overran it in a matter of hours. We sent troops to Saudi Arabia on August 7, started a Naval Blockage on August 9. August 10, at a meeting in Cairo, 12 of the 21 member nations of the Arab League voted to support the UN and U.S. action. By November 8, some 230,000 American troops were in Saudi Arabia and President Bush announced that 150,000more would be sent. The UN Security Council on November 29 voted to authorize the US and its allies to use force to expel Iraq from Kuwait if its troops did not leave by January 15, 1991. By the end of 1990, 580,000 Iraqi troops were believed to be in Kuwait or southern Iraq. Facing them were 485,000 troops of 17 allied countries, with many skirmishes, while Iraq exterminated tribes, took overland, ransacked the country, and eventually set fire to the oil wells, disregarding all UN sanctions and the alliance of Arab nations supporting his ouster of Kuwait and other areas he claimed as now belonging to him.
1993 - The hauntingly beautiful "I Know I Got Skill", by Shaquille O'Neal, was released. Just a sample: "...I'm big like Gorilla, 6-7, large, I kick rhymes like moduck-kwong you, I smoke-smoke the mic-mic, I Cheech and Chong you, you don't like Shaq, frankly I don't give a damn, I know I got skills man, I know I got skills man..."
1994 - Eric Clapton's album "From the Cradle" was number one in the U.S. The rest of the top five for the week: "II" (Boyz II Men); "Rhythm of Love" (Anita Baker); "The Lion King" (soundtrack); "Dookie" (Green Day).
1995- The Yankees and Rockies become first wild-card teams in new major league baseball playoff system.
1995 -- Willie Nelson, John Mellencamp, Neil Young, Hootie & The Blowfish & The Dave Matthews Band raise nearly $1 million at Farm Aid concert in Louisville, Ky.
1996 - Theodore Kaczynski was charged by a U.S. federal grand jury with mailing a bomb that killed advertising executive Thomas Mosser in 1994. Kaczynski, known as the Unabomber, pleaded guilty in January 1998 to mail bombings that killed three people and injured 23. He was sentenced in July 1997 to life without possibility of parole by a federal court in Sacramento, California.
2009-Michael Jackson's autopsy revealed that the 136 pound, 5-foot-9 singer was in good health before his death and not the sickly skeleton of a man portrayed by the tabloids. Although he had some arthritis and lung damage, his heart was strong for a 50-year-old and none of those health issues were life-threatening.
2009 -- Tony La Russa moves past John McGraw into second place for the most games managed in major league history. With his 4,770 contests as a manager, the Cardinal skipper now only trails Connie Mack, who amasses a total of 7755 during his 53 years in the dugout.
[headlines]
--------------------------------------------------------------
Baseball Poem

Three Strikes, Yer Out
..... written by Greg Salts, Chula Vista, Calif.
The first pitch was heat that looked more like meat.
You swung awful fast but it fouled off my mask.
You looked far too long at the base coach's face.
Your task here is simple, just get to first base.
You step in the box and shuffle your feet.
"O-2 on the batter," I said,
and was glad I glanced at him then and he really looked mad.
The catcher laid down number three as a sign
A change-up it was and it looked mighty fine.
I can't figure out why you stood there and looked.
But now there's a backward K in the book.
--------------------------------------------------------------

SuDoku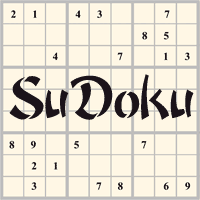 The object is to insert the numbers in the boxes to satisfy only one condition: each row, column and 3x3 box must contain the digits 1 through 9 exactly once. What could be simpler?
http://leasingnews.org/Soduku/soduko-main.htm
--------------------------------------------------------------

Daily Puzzle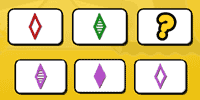 How to play:
http://www.setgame.com/set/puzzle_frame.htm
Refresh for current date:
http://www.setgame.com/set/puzzle_frame.htm
--------------------------------------------------------------


http://www.gasbuddy.com/
http://www.gasbuddy.com/GB_Map_Gas_Prices.aspx
http://www.gasbuddy.com/GB_Mobile_Instructions.aspx
--------------------------------------------------------------

Weather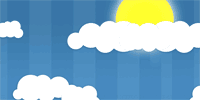 See USA map, click to specific area, no commercials
--------------------------------------------------------------

Traffic Live---
Real Time Traffic Information
You can save up to 20 different routes and check them out with one click,
or type in a new route to learn the traffic live
--------------------------------