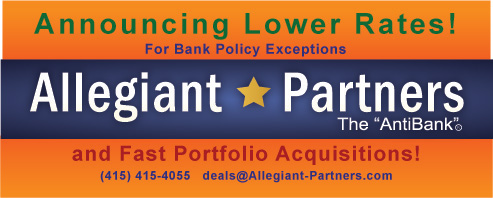 Tuesday, October 12, 2010

Today's Equipment Leasing Headlines

Classified Ads---Senior Management
Great America Starts New Division with Brian Bjella
Butler Capital/Koch Financial sold to BankUnited
Bank Beat---EverBank to go for $200 Million IPO
Lease Fleece Adam Zuckerman back in the news
Operation Lease Fleece---the Unpublished Version
Classified Ads---Help Wanted
ZRG Partners Lease Employment Index Reports Increase
Leasing 102 by Mr. Terry Winders, CLP
Lease Contract Notice Periods
Top Stories---October 4--October 8
Recovery remains slow for European leasing
European CEOs talk about the future for leasing
BNP Paribas, De Lage Landen, SG Equipment, UniCredit
Miami Lakes, Florida---Adopt-a-Dog
News Briefs---
ILFC Reaches 150th Aircraft Lease Milestone for 2010
Regs/Security Hinder Asia's Move to Cloud Computing
Broker/Funder/Industry Lists | Features (collection)
Top Ten Stories Chosen by Readers | Top Stories last six months

Economy leaves many animals homeless
You May have Missed---
California Nuts Brief---
Sports Briefs---
"Gimme that Wine"
This Day in American History
Baseball Poem
SuDoku
Daily Puzzle
GasBuddy
Weather, USA or specific area
Traffic Live----

######## surrounding the article denotes it is a "press release" and was not written by Leasing News nor information verified, but from the source noted. When an article is signed by the writer, it is considered a "by line." It reflects the opinion and research of the writer. It is considered "bias" as it is the writer's viewpoint.
[headlines]
--------------------------------------------------------------

Classified Ads---Senior Management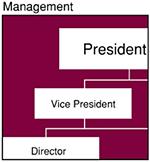 Europe
25+ yrs exper. management roles Chase, AT&T Capital, Heller Financial, SFS. Develop biz from "scratch to success". Looking for challenging & pioneering job.
Email: frans@alliedproperty.net
Philadelphia, PA
27 yrs. exp. sales, ops., credit, strategy, P&L mngmet. Most recently created & executed the biz plans for 2 highly successful Bank-owned small ticket leasing subsidiaries.
email: mccarthy2020@comcast.net
Philadelphia Metro Area - 30 Years experience Healthcare sales/ management- 3 years experience newly create "small-ticket" healthcare division.
Good success - Mitch Utz
215-460-4483
Email: mitutz@msn.com


Southern CA
20 years exp. as hands-on leasing CFO, managing accounting, treasury, FP&A, including securitizations, Great Plains/FRx, budgets, risk management. MBA. Also available as interim Controller/CFO, consultant.
Email: leasecfo@gmail.com


Free Posting for those seeking employment in Leasing:
http://www.leasingnews.org/Classified/Jwanted/Jwanted-post.htm
All "free" categories "job wanted" ads:
http://www.leasingnews.org/Classified/Jwanted/Jwanted.htm
[headlines]
--------------------------------------------------------------

Great America Starts New Division with Brian Bjella


Surprise! Surprise! Surprise! Brian Bjella, Grandview Financial, Inc., Marshall, Minnesota has moved all his companies and operations over to GreatAmerica Leasing, Cedar Rapids, Iowa.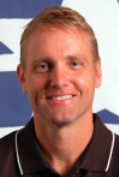 Brian Bjella
"All our sales platform groups and dba's--Quest Resources, HLC Capital, Dakota Capital-- are now owned by Great America," he told Leasing News. "All that business will flow through our group the Specialty Markets Group of Great America which I will oversee."
"GreatAmerica has built a phenomenal business over the past 18 years," he said. "The minute you walk through the doors you can sense the strong culture and passion GreatAmerica has for their people and customers, Mr. Bjella said. "The cultural fit, value alignment, and people were a strong attractor for us."
Great America is well-known for its 15 minute approval-decline goal as well as paying vendors in advance or very fast.
This new development follows Great America's move into the lease portfolio business to be headed by Joe Andries, Vice-President and General Manager, formerly head of US Bank Equipment Finance Portfolio Services, and Brett Steffen, Vice-President, Operations, who has been with GreatAmerica for 14 years.
Bjella will head the formation of a new business unit— the Great America Specialty Markets Group -- to focus on niche vendor finance programs.
"Brian's group is a wonderful cultural fit for GreatAmerica," said David Pohlman, GreatAmerica Executive Vice President & Chief Operating Officer.


David Pohlman, Exec. VP/COO
"As a former colleague of Brian in the US Bank/Lyon Financial world, I can attest to his tenacity, drive, and level of respect he has for his customers. Brian's experience in building business platforms and demonstrated leadership ability is a welcome complement to our senior leadership team."
"As Senior Vice President of the Specialty Markets Group, Mr. Bjella will build upon the existing GreatAmerica platform that supports small ticket, vendor-based programs. Additionally, Grandview Financial brings deeper syndication ability to GreatAmerica, which will also enhance the capabilities of other GreatAmerica business units."
Brian Bjella added, "GreatAmerica has consistently demonstrated n ability to access capital markets, a rare feat considering the economics of our industry in the past 24 months."
"Their technology and operations platforms are second to none, and their year over year growth in each of the past 18 years reflects a disciplined business model."

The Specialty Markets Group will focus on building success in niche markets not currently served by other Business Units of GreatAmerica.
This unit will have people located in both Marshall, Minnesota and Cedar Rapids, Iowa.
[headlines]
--------------------------------------------------------------

Butler Capital/Koch Financial sold to BankUnited

Butler Capital Corporation and a municipal leasing business from Koch Financial Corporation were basically acquired by BankUnited, Miami Lakes, Florida.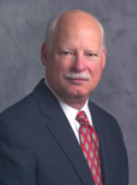 CEO Larry Butler
Founder and CEO Larry Butler, age 65, a Viet Nam vet, told Leasing News he has been trying to retire for two and a half years, working with eleven banks and other funders, it took a while in the marketplace to find a home for his "loyal" employees who have been with his company for quite some time. His son and daughter as well as the entire company now are working under the name United Capital Business Lending, with his operation headquartered in Hunt Valley, Maryland. A portion of the portfolio was also sold. He will remain as a consultant for one year. His company specialized in franchise leasing.
He stated has financed franchisees for Subway®, Burger King®, Dunkin' Donuts®, Taco Bell®, KFC®, Pizza Hut™, Checkers®, Arby's®, Buffalo Wild Wings®, Papa Johns Pizza® and Five Guys® Burgers and Fries, as well as approved at a number of other franchises.
Butler said not only do they have lower rates now, but consider leases over $1 million from their average in the past of $200,000, and considers the move a win-win situation. Approvals are also very fast, he added.
Formed in 1978, the company found several niches from health equipment, the health industry, and became very will known in the franchise marketplace. They exited the broker marketplace three years ago. About the same time, the company started downsizing since it ended third party originations, letting long time credit executive Don Blody go ( he is now at Madison Capital) and then July, 2009, Vice-President/ Credit Officer Steve Bradley, who had worked for Butler Capital for eleven years.
United Capital Business stated the municipal leasing business acquired from Koch Financial will operate as Pinnacle Public Finance and will be headquartered in Scottsdale, Arizona. Pinnacle Public Finance will be led by Paul Haerle, a 25-year industry veteran of the public finance and tax-exempt leasing industry and former president of Koch Financial.
The commercial financing business acquired from Butler Capital will operate as United Capital Business Lending and will be headquartered in Hunt Valley, Maryland. United Capital will be led by Bernard Lajeunesse, a seasoned executive of the middle-market lending industry, who most notably served as the president and chief executive officer of Healthcare Business Credit Corporation.
In 2005, Healthcare Business Credit Corporation ("HBCC"), a full service healthcare financing company that specializes in asset-based and cash-flow financing to U.S. healthcare providers was purchased by CIT. Mr. Lajeunesse joined HBCC in 1996 as Chief Credit Officer and became President in 1997.Mr. Lajeunesse has extensive experience in financial services management. Prior to joining HBCC, he served in a variety of management capacities at PNC Bank, including managing a number of corporate lending units and a restructuring and reorganization group.

"These transactions provide an attractive way to diversify our loan portfolio," said BankUnited's Chairman, President and Chief Executive Officer John Kanas. "Both teams have outstanding track records and the national nature of the businesses will allow us to expand our reach.
"The professionals who will be joining us are among the very best in their fields. Their records of success give us great confidence in their future contributions. These acquisitions will be excellent complements to our company."
BankUnited spokeswoman Melissa Gracey told the South Florida Business Journal the acquisitions adds 34 employees.
Lajeunesse, who is in charge of United Capital Business Lending, added, "The credit crisis continues to be a hurdle for companies of all sizes. As a BankUnited company, we can provide businesses with the capital they need and enable the bank to extend its asset-gathering capabilities across the country."
Haerle added, "This transaction represents an outstanding opportunity for us to expand relationships with states, cities and municipalities across the country. Kanas and the board of directors have big plans for BankUnited and we are thrilled to be a part of the company. It is going to be a great partnership."
One of the state's early casualties of the real estate meltdown, the former BankUnited collapsed and was seized by regulators in early 2009. Its assets were acquired on May 21, 2009 by a private equity group led by New York banker John Adam Kanas. The new owners, which include Carlyle Group, WL Ross & Co. and Blackstone Group LP, retained the BankUnited name for brand purposes.
According to the FDIC, as of June 30, 2010 the bank employed 1,110 full time employees with a net equity $1.2 billion and net income of $119.7 million; non-current loans of $1 million with a Tier 1 risk-based capital ratio: 36.50%.
In a recent interview with www.moneynews.com John Kansas predicted the U.S. may lose about a third of its banks as the weakening economy weeds out the least healthy institutions.
"Most of us in the business think we probably need 5,000 and think we are on our way to 5,000 as this cycle, if this is a cycle, unfolds," Kanas, 63, said today at the Bloomberg Dealmakers Summit in New York. "We simply chartered too many banks."
"It's not as easy as it once was when the market was going straight up and real estate values were on a straight incline," Kanas said. "It will require people with greater experience levels and with tougher attitude toward the industry to carve out a future in this business."
It is obvious the bank is seeking other avenues for profits and equipment leasing and financing when run correctly can not only generate profits, but also lead to more bank customers when marketed correctly.

[headlines]
--------------------------------------------------------------

Bank Beat---EverBank to go for $200 Million IPO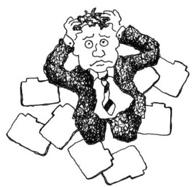 EverBank Financial, a holding company consisting primarily of EverBank, Jacksonville, Florida, which "merged" with Tygris Commercial Finance Group, Chicago, Illinois, and Parsippany, New Jersey October 23, 2009, has announced it will seek $200 million in an IPO.
Rick Wolfert, who had left CIT ( ironically he was also the person in charge when CIT bought HBCC where Bernard Lajeunesse was president, now in charge of United Capital Business Lending), had tried to form a bank while at Tygris, but the timing was not right.
The announcement of the Tygris merger stated: "(The "merger")...will increase EverBank's capital base by approximately $470 million, and is expected to have a positive impact on earnings. EverBank's capital position will be significantly enhanced upon consummation of the acquisition, resulting in expected Tier 1 (core) capital and risk based capital ratios of approximately 11% and 19%, respectively. The acquisition agreement also includes a $65 million pre-acquisition cash investment by Tygris..."
http://www.leasingnews.org/archives/October%202009/10-23-09.htm#Tygris_merge

Reportedly the EverBank Financial prospectus did not disclose how many shares it plans to sell or at what price it might sell them. Such information is typically disclosed in subsequent filings as a company's IPO approaches. Founded October 1, 1998 the bank reportedly has 14 branches to date.

Twenty-Five banks have failed in Florida this year, primarily from construction and land development loans, as well as a terrible foreclosure rate as well as a full bust in the residential re-sale and new home marketplace.
EverBank had originally tried NetBank Mortgage loans from the FDIC, and did not take the leasing division, which was sold, and then later closed, by LEAF Financial, Philadelphia, Pennsylvania. BankUnited, Miami Lakes, Florida just announced the acquisition of Butler
Capital and Koch Financial, the first active in franchise leasing and the second in federal and municipal leasing.
According to FDIC filings, as of June 30, 2010 EverBank had 2,102 employees, growing from 1,732 the previous year. Net equity had almost doubled in the same time period going from $589.7 million to a little over $1 billion. Non-current loans were $88 million, net income was $75 million following charge offs of $34 million ($13.2 million in loans secured by 1-4 family residential properties, $9.8 million in nonfarm nonresidential property, $3 million secured by multifamily residential property, $2.3 million in commercial and industrial loans. Tier 1 risk-based capital ratio 15.46%.
List of Bank Failures:
http://www.fdic.gov/bank/individual/failed/banklist.html

Tracking Bank Failures Map
http://graphicsweb.wsj.com/documents/Failed-US-Banks.html

Bank Beat Columns:
http://www.leasingnews.org/Conscious-Top%20Stories/Bank_Beat.htm
[headlines]
--------------------------------------------------------------

Lease Fleece Adam Zuckerman back in the News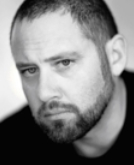 One of the first who plead guilty in Operation Lease Fleece November 7, 2007 is being charged with a cross-defendant complaint of $1 million fraud by Dr. Scott Connley, founder of Met-RX, on what he labels ProteinGate.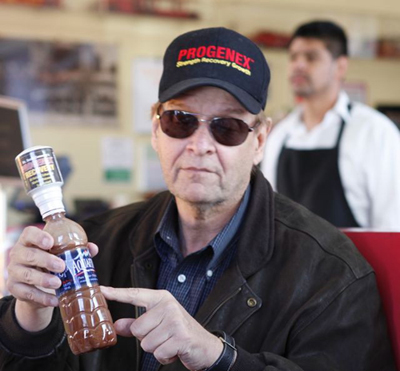 Dr. Scott Connley

It was Zuckerman that sub-leased space for many of those named in Operation Lease Fleece, approaching his tenants Mark McQuitty and Jim Raeder with a sale/leaseback scam that reportedly later resulted in providing bank and trade references as well as invoices for clients that discovered by faxing working capital available for anyone, even with poor credit.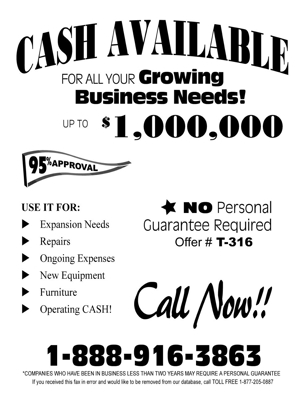 Zuckerman's sentencing is scheduled for 7/11/2011 and Dr. Connley, among others, is now saying he should have been sent to jail sooner. In many email discussions to Leasing News and as reported by Leasing News, Zuckerman explained how he was still in the money business, raising funds from investors or putting deals together. He was quite up-front and had been a very successful entrepreneur until he got involved in "sale-leasebacks" with Steve Raeder and Mark McQuitty of CapitalWerks.
He allegedly presented himself to Dr. Connley in May, 2009 as managing partners of Mercury Ventures, where he said he and Ryan Page, his partner, had promised him that they could raise $5 million for a "legacy" product that Dr. Connley claims he had been working on for many years. Dr. Connley said he came up with $1 million and to meet the deadline of the company that was going to produce this, they had to reach a certain date, or Dr. Connley would not only lose his original investment but the license of the product, Dr. Connley has stated on public radio.
A part of exhibit to the lawsuit filed against Connelly, Mercury Ventures was to raise one million, which they did, and Dr. Connelly then was to match it. Leasing News was unable to verify that there was a requirement of $5 million.
According to the lawsuits going back and forth, the investment was not an issue, particularly since Dr. Connley is a major stockholder in Progenex. As CEO, he resigned, and according to one well-informed source, it was over a dispute with the board. Others involved in the matter state he and Zuckerman were attracting investors, primarily using a group called Venture Farmer, flying often together, and that Dr. Connley was aware of Adam Zuckerman's involvement in Operation Lease Fleece. They state it is a "face saving" device by Dr. Connley.
There is no case filed against Zuckerman by investors in the company.
The company is in operation.
[headlines]
--------------------------------------------------------------

Operation Lease Fleece---the Unpublished Version
by Christopher Menkin, editor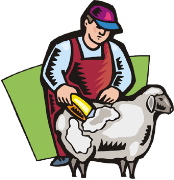 Adam Zuckerman wanted to get a reduced sentence and he thought if he told his story, it would be published and show his "mea culpa."
He sounded very sincere. His first approach was with photos he also provided, including himself, his offices, his wife and dogs, people he held very dear… but the "confession" had too many liabilities in my opinion at the time.
Since the investigation has gone further by the FBI since then with more pleadings and evidence, here are the first few pages of Zuckerman's writing about how Operation Lease Fleece began in his own words, not edited:


---
How it all started...
I must admit that the idea of creating an empire built on deception was not exactly what I had in mind. Of course at this juncture in my life I could for the most part rationalize just about anything – a conscious deliberation to blur the gray line just enough to believe it's off white.
"What's the big deal, it's just sales and marketing? We're helping small businesses survive – what a noble cause. The banks get what they want… deals, deals deals, and everyone wins – a no brainer! We're giving the little guy the 'inside track' on 'how to beat the box' – teaching them a little known secret on how to access capital without a personal guarantee. And what's a little extra equipment packed into the deal to bring it all together? Best Buy gives manufacturer rebates on select units to encourage sales, why can't we? The end user/lessee will no doubt benefit from an upgrade in technology, faster machines, new software, a little CRM to kick up sales."
This glimpse of interpersonal thought is not intended to strike a sympathy chord with any industry veterans, nor color the act of "non disclosure" any other shade but red, but to encourage a journey from an outsider's perspective to take look inside at the delicate balance between creativity and criminal compromise. What will you see? Moreover, MAKE NO MISTAKE, I have absolutely no delusions that these past reflections hold any water as excuse or justification for the hard and fast TRUTH – I crossed the line. I merely wish to demonstrate that by abdicating to these dangerous thoughts, at EXACTELY the wrong time, we are all capable of justifying whatever it is that suits us.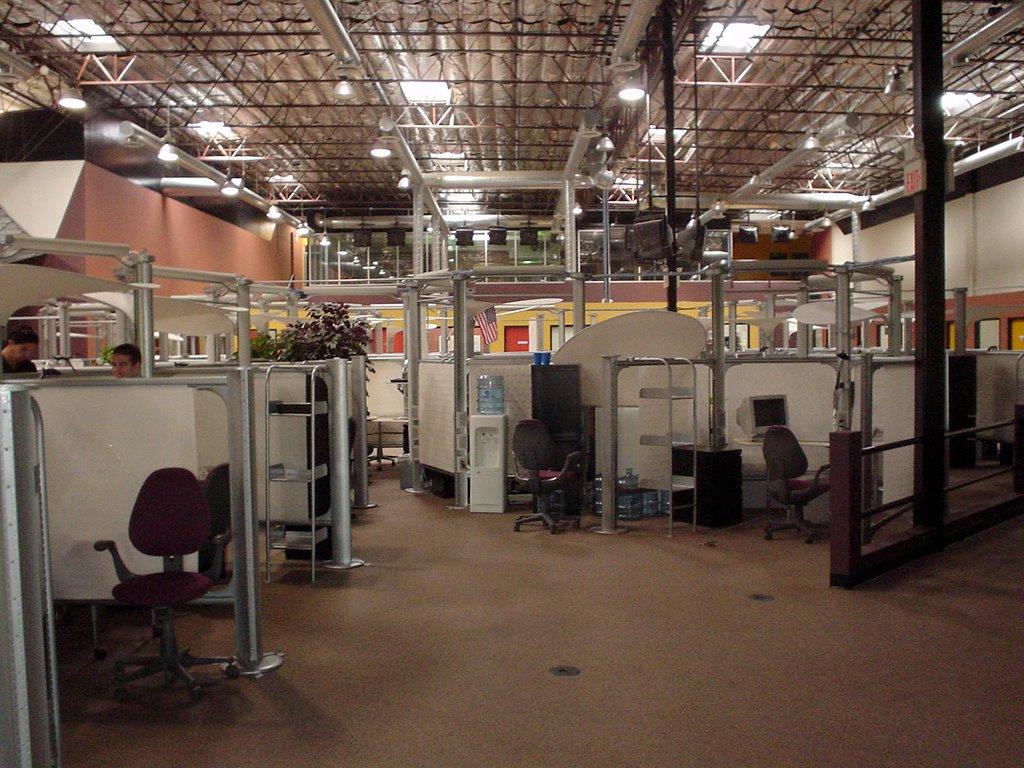 Our organization was initially just a new iteration of previous marketing company called Heatrock - one that we had once used to run call centers and market Pre-Paid Legal services within a 30,000 square foot, state of the art, "business accelerator," located in the Irvine Spectrum (sort of like Enfrastructure was back in the day, now TechSpace). It was a magical place where young growth companies could afford to expand, while being supported by a plethora of essential legal, financial, creative and technical service providers.
It was during this time that I met Jim Raeder and Mark McQuitty (mentioned in my opening post). Jim introduced himself as Mark business partner in CapitalWerks/Preferred Lease. He seemed very personable, honest and had an air about him that made you want to chit chat about things. Chit chat fast turned to friendship and friendship remained the only bridge between Jim and me for many years. McQuitty of course was a different animal, who made no bones about getting to the heart of the matter. He quickly agreed (through an attorney friend, Barry Falk) to invest $50k in Heatrock. He loved the idea, and of course had some ideas of his own.
Mark wanted to place a few of his "companies" inside of Heatrock as tenants. In fact, within a week, came back with Jim and their new partner, Tim Lueison, to better determine how much of the building they actually could use. After a few rounds of negotiation, Heatrock won a few new tenants. Sales Stream Inc. , ISystems, and a renegade named Beau would soon take residence at The Rock.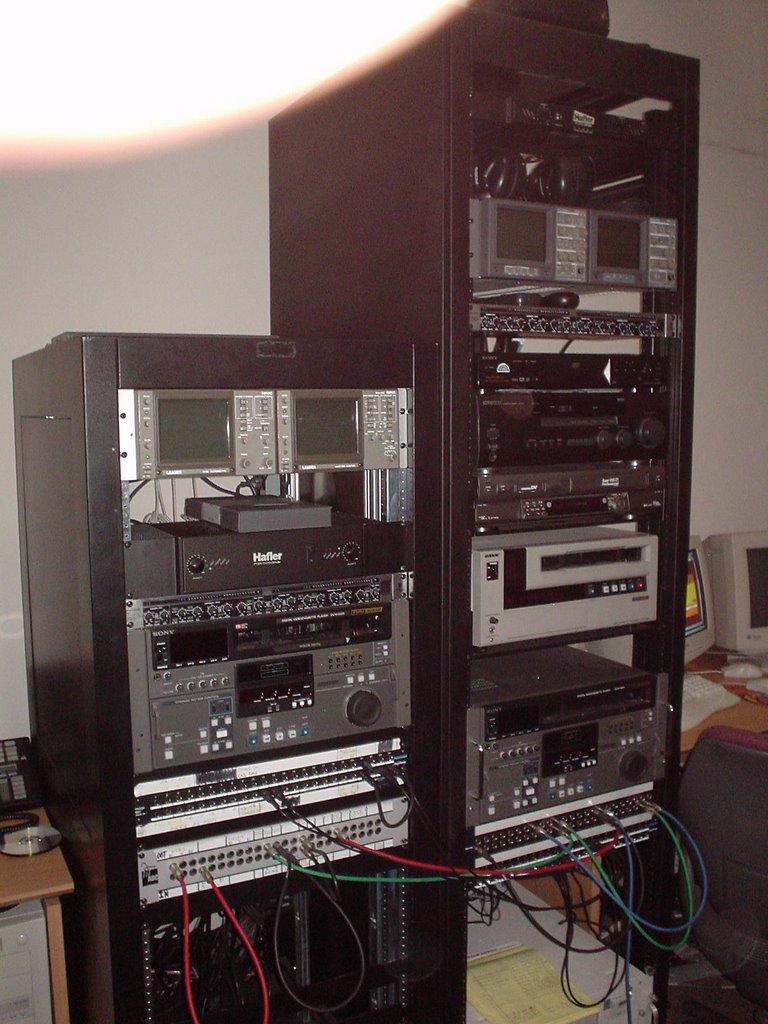 It wasn't long before chaos ensued. Beau had somehow obtained ISystems GE Capital database of prospects and decided to create his own promotional piece. I found this odd considering he was supposed to be working with ISystems and Sales Stream, so I thought. Soon thereafter, I learned that Beau really just worked for McQuitty – hence the reason he was buried in the caverns of our building, isolated. Beau was the "go to guy" for what I know now to be "broker driven dirty deals." Say that 10 times fast. Of course the mystery of Beau's craft began to unfold after he approached me to solicit a "helping hand" in obtaining "capital for our growing business." I asked "what's the catch," and "how does it work." He suavely comported…"just tell me what you need and I'll get It done. Do you have any equipment here that's paid off, servers, phone equipment, etc? If not, no issue, just leave the invoice to me." I said ok, and figured he knew his business enough to get to the job done.
Right around this time Raeder and Mcquitty showed up for a "sit down" with Beau and Chant Vartanian from ISystems. Richard Norris was also present. I was not privy to the actual conversation, but I gleaned enough to surmise that Beau had somehow compromised Chant's broker/vendor relationship with GE Capital by sending out advertising under a different company name. And worse, I then leaned that he had used one of mine, BrickBanc Capital. Beau just seemed to take liberties with everyone else's property, regardless of the penalty. Better to ask forgiveness than permission, his motto. This is a good time to state for the record, that I was in NO WAY involved in the leasing biz in 2000-01 – not until nearly four years later.
To round of the periodic shenanigans that now seem to be a central theme back in those days, I remember a few local business owners showing up at the front desk. They wanted to speak to Beau and didn't ask politely. They claimed that Beau had fleeced them for more than $30k in advanced rentals with the promise of financing, equipment, and delivery well past due. Going into the details as to what happened next would be both futile and insulting to this audience, so I'll move on. Beau didn't show up for work the next day and I never saw him again More irate CFO's and local business owners soon found their way to our front door. I was starting to understand Beau and why he was placed in my building instead of the new Capitalwerks headquarters. It was anyone's guess as to what would come next. I figured I'd ask Mark and Jim.
Last Up-date on Operation Lease Fleece
http://www.leasingnews.org/Conscious-Top%20Stories/Lease_Fleece.htm

((Please Click on Bulletin Board to learn more information))
(Leasing News provides this ad "gratis" as a means
to help support the growth of Lease Police)
[headlines]
--------------------------------------------------------------

Leasing Industry Help Wanted

3 years leasing exp., commission only first year or until quota met. You should earn $75,000 first year, work from
home office. Sandra Tieh, HR 512.458.1300 or stieh@onesourcefinancial.com

OneSourceFinancial.com
a OneWorld Business Finance Co-Op Member
[headlines]
--------------------------------------------------------------

ZRG Partners Lease Employment Index Reports Increase
The third quarter months saw increases, but overall down from the second quarter.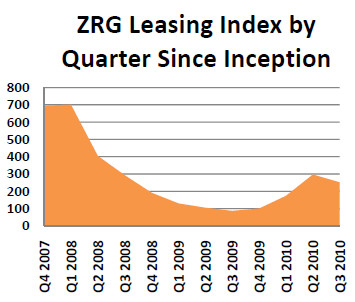 The ZRG Partners Equipment Leasing and Finance Index showed a quarterly average of 252, up from 2009 levels in the low 200s, but slightly less than the 297 high water mark reached over the summer months.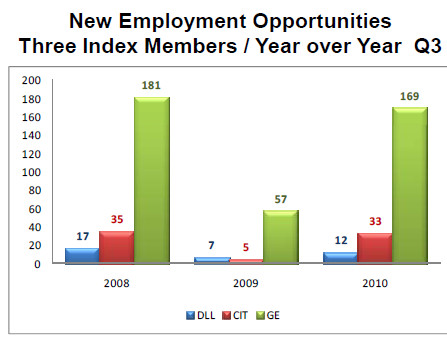 What types of firms are driving the higher level in the Index from 2009 to 2010? The return of some of the large name employers is helping maintain the Index numbers with firms like GE Capital showing a 400% increase in Index hiring from last year and CIT showing 500% increase in hiring over last year. Will the trends continue upwards as companies plan for 2011 headcount and try to engage roles now for this following year? Reports from some of the leading firms in middle ticket and large ticket seem to point to better days ahead in 2011.
A recent middle ticket market compensation and benchmark study completed by ZRG indicated that eight major players all reported revenue growth with minor headcount addition plans for this coming year. Similar growth plans were noted in a large ticket benchmark study completed midsummer. Stability has returned and better days may be close by.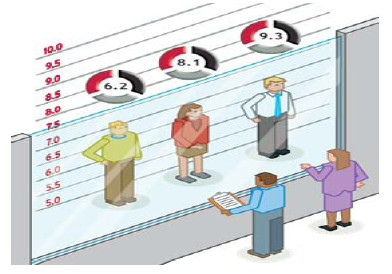 ZRG Partners is the global leader in executive recruiting in the equipment leasing and finance marketplace in helping to choose the right person.
Full ZRG Third Quarter Report:
http://leasingnews.org/PDF/ZRG_2010Q3.pdf
Previous ZRG Reports:
http://www.leasingnews.org/Conscious-Top%20Stories/ZRG.htm

[headlines]
--------------------------------------------------------------

Leasing 102
by Mr. Terry Winders, CLP
Lease Contract Notice Periods
Back in the 1980's when data processing was advancing at the speed of light the term of computer leases were short and a new generation was announced every six months. Therefore we had to come up with a flexible lease term that recognized that the lessee may want to extend the lease for a few additional months until the new generation was available. So began a number of extension possibilities from, month to month, or six month terms for failure to give notice. The notice requirement moved out of data processing into most equipment leases. But some lessor's put it in the small print hoping the lessee would fail to see it so they could make extra money from the failure to give the proper notice. Some expect up to two years for that failure! This is a very bad business procedure!
I know it is hard to get or find leases today and credit and funding are very tight. But now is not the time to play tricks on the lessee's, and create a negative marketplace. For instance; what is the purpose of a 90 day notice on a $1 option lease, if not to screw the lessee out of more rent because they fail to provide the proper notice. I consider this an ethics failure and the future will be tough enough without this type of tactic to upset the marketplace.
Some eastern States now require that we give notice to the lessee 90 days prior to the required notice period or you cannot impose the penalty. The more I hear of these tactics the more I expect legislation to come down on our entire industry because of the "greed" of a few leasing firms. Clearly usury legislation is beginning to be felt as more and more States want to protect small business owners from tactics of this nature. A lease with a bargain option purchase option falls under Article 9 in all States and is subject to the usury statutes where they exist. In States like Texas all rent including interim rent, fees, and extended rent count against the usury limit.
Many Lessees prefer opportunities to extend the lease and with the new accounting rules next year we will see a lot of new terms and new structures that will try and use the extension or renewal to shorten the term for both tax and accounting purposes. Be very careful how these programs are used and make sure you are guided by the tax requirements and accounting rules or you may get lost in the effort to help the lessee and get into legal trouble without knowing it.

There is nothing wrong with end of the lease notice requirements because if the lessee plans to return the equipment we need time to make arrangements to receive it and we need to remind the lessee of the return conditions. But to use the notice requirement as a method of forcing the lessee to pay additional rent is way beyond its original purpose.
If the notice requirement is part of your only lease agreement, I would suggest you forget about using the same lease agreement for bargain option leases, "PUT" leases, tax leases and non-profit leases. Have your legal counsel prepare proper lease agreements for each market and make sure you understand the differences.
I would also suggest if you have the 90 day notice requirement that you restrict its use to the proper lease form and institute a program to call or notify the lessee of this requirement and make sure it does not exceed the allowed return for the State the lessee resides in.
Mr. Terry Winders, CLP, has been a teacher, consultant, expert witness for the leasing industry for thirty-five years and can be reached at leaseconsulting@msn.com or 502-649-0448
He invites your questions and queries.

Previous #102 Columns:
http://www.leasingnews.org/Conscious-Top%20Stories/Leasing_102/Index.htm

(This ad is a "trade" for the writing of this column. Opinions
contained in the column are those of Mr. Terry Winders, CLP)
[headlines]
--------------------------------------------------------------

Top Stories---October 4--October 8
Here are the top ten stories opened by readers:
(1) US Bank Equipment Finance Continues Downsizing
Oh! No! -- Portfolio Services to Close?
http://leasingnews.org/archives/Oct2010/10_06.htm#usbank_downsizing
(2) Archives--October 4, 2000
US Bancorp Merges with Firstar
http://leasingnews.org/archives/Oct2010/10_04.htm#archives_firstar
(3) Bill Cameron Passes Away
http://leasingnews.org/archives/Oct2010/10_08.htm#cameron
(4) Leasing 102 by Mr. Terry Winders, CLP
Personal Guarantees
http://leasingnews.org/archives/Oct2010/10_04.htm#personal_guarantee
(5) Resource America's LEAF Financial Stalled on Leasing Road?
http://leasingnews.org/archives/Oct2010/10_06.htm#leaf_stalled
(Tie)(6) BBB: Rating Leasing Companies
http://leasingnews.org/archives/Oct2010/10_04.htm#bbb
(Tie)(6) GreatAmerica Announces Portfolio Servicing Business
http://leasingnews.org/archives/Oct2010/10_08.htm#greatamerica
(Tie)(7) Sales Makes It Happen---by Steve Chriest
Today's Lease Salesman Must Read Financial Statements
http://leasingnews.org/archives/Oct2010/10_06.htm#read_statements
(Tie)(7) Leasing Copier Vendor gets 51 Months
http://leasingnews.org/archives/Oct2010/10_08.htm#vendor
(8) Placard---Cash Flow is King
http://leasingnews.org/archives/Oct2010/10_06.htm#placard
(Tie)(9) Steve Geller Joins Broker-Lessor List
http://leasingnews.org/archives/Oct2010/10_06.htm#geller
(Tie)(9) The Secret of Our Success
by Tony Golobic, GreatAmerica Leasing
http://leasingnews.org/archives/Oct2010/10_08.htm#secret_success
(10) ELFA Continues Support Evergreen without mandatory notice
Sutton Speaks Out in Monitor Magazine
http://leasingnews.org/archives/Oct2010/10_04.htm#elfa_support_evergreen

[headlines]
--------------------------------------------------------------



Recovery remains slow for European leasing
Leasing contracts dropped by 32% in 2009 say Leaseurope

Written by Paul Walsh
AssetFinancial International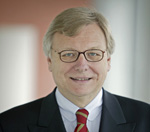 (Reprinted with permission)
Overall, in 2009 new business in the European leasing industry fell by 32.3% to €209.4bn, according Leaseurope's 2009 annual enquiry. The portfolio of leased assets fell by 6.4% to €685.6bn by the end of 2009. Jacqueline Mills senior adviser, (economic and financial affairs) for Leaseurope told Asset Finance International that in 2009 the European leasing industry "probably reached the bottom. The first half of 2010 is likely to be flat, but from what we are hearing from the industry we are expecting to see recovery in the second half of the year".
In 2009 Germany had the largest share of the European leasing industry with new volumes worth €40.7bn. It was followed by France and the UK with new volumes of €33.4bn and €33.2bn respectively. Germany, France, the UK, Italy and Spain made up about 65% of new business in the European leasing industry in 2009.
Leaseurope's total penetration rate (the amount of overall new leasing volumes divided by investment) in the 24 countries surveyed in Leaseurope's 2009 annual enquiry dropped from 16% in 2008 to 12% in 2009. When restricted to equipment and vehicles, the penetration rate dropped from 23% in 2008 to 19% in 2009. New equipment leasing contracts, including vehicles, fell by 32.5% to reach €184.8bn and real estate leasing volumes fell by 31% to €24.5bn.
Passenger car sector drops by 26.7% in 2009.
Automotive assets, i.e. passenger cars and commercial vehicles accounted for about 54% of total new volumes granted during 2009 and remained the largest sector of the European leasing market with new contracts worth €112.6bn granted in 2009. New volumes in the passenger car sector dropped by 26.7% in 2009 and new volumes in the commercial vehicle sector fell by 38.5%. Leaseurope estimates that its leasing members financed 4.8m passenger cars in 2009.
The shipping, aircraft and rolling stock segment underwent the sharpest decline in the leasing market in 2009 with new volumes falling by 45.1%. The machinery and industrial equipment sector which makes up 20% of new equipment volumes fell by 36.8%.
Leaseurope brings together 45 member associations in 32 European countries representing the leasing long term and/or short term automotive rental industries. In 2009, these associations represented more than 1, 300 leasing firms and more than 780 short term rental companies.
Free membership to obtain AssetFinance International News:
http://www.assetfinanceinternational.com/index.php?
option=com_comprofiler&task=registers&Itemid=1048
[headlines]
--------------------------------------------------------------

European CEOs talk about the future for leasing
BNP Paribas, De Lage Landen, SG Equipment, UniCredit



Written by Brian Rogerson
AssetFiananceInternational.com

(Reprinted with permission)
European lessors are facing bigger post-recession challenges than previously thought. Not only have they a 'mountain to climb' to regain lost new business levels, but they are also facing what increasingly seems to be a structural change to their marketplace.
The stark reality of this was stressed at the Leaseurope and Eurofinas Annual Convention, At the Crossroads, held in Hamburg where Jean-Marc Mignerey, CEO of SG Equipment Finance said: "The fact is that during 2009 some €100bn of European leasing just disappeared. Furthermore, the portfolio of leased assets (outstandings) in Europe fell by 6.4% reaching some €685.6bn at the end of 2009."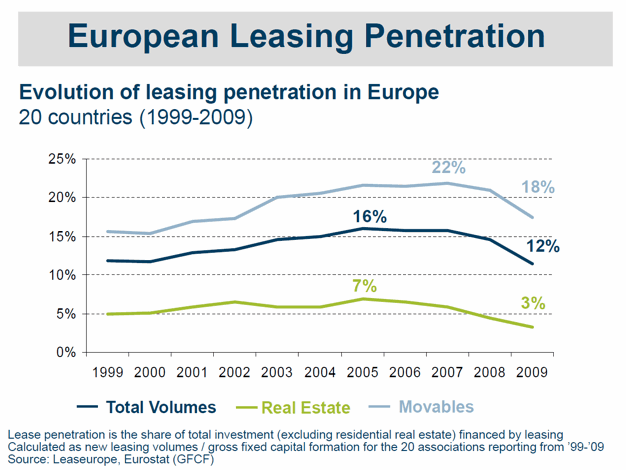 Mignerey also indicated an alarming drop in leasing penetration that has effectively been occurring since 2006 and 2007. Total leasing volumes peaked in 2006 when some 16% of total investment (excluding residential real estate) was financed by leasing. This has subsequently fallen to 12%. "Movables" financed fell from a high of 22% in 2007 to only 18% in 2009 – and commercial real estate fell from 7% of the total in 2005 to 3% in 2009.

What have we learned?
John Bennett, managing director Bank of America Leasing – Global Vendor Finance, Europe - sought to highlight a clear path forward for European lessors. "What have we learned from this recession?" he asked, "and how will the lessons profit lessors in future?"


Philippe Bismut, the outgoing CEO of BNP Paribas Lease Group, stressed that nowadays access to money comes with a greater cost than before. "The result," he said, "is that we have had to educate our own teams about the full significance of the cost of liquidity. For the future we need to build business models which factor in the ups and downs of the leasing industry."

Massimiliano (Max) Moi, CEO of UniCredit Leasing, criticized the cavalier underwriting of the boom years and urged a longer look at the business cycle. "Risk," he said, "always strikes back when not expected. For the future we must build necessary reserves in the good times to cater for the downturns in the business cycle. We must think ahead – one generation down the road."
Moi indicated the growing leasing of green assets, such as renewable energy goods, and argued that lessors should be anticipating their "first mistakes" when writing such business. "They haven't happened yet perhaps," he stressed, "but they will, and we should be asking what they are likely to be – right now."
Time for a model change

The traditional ranking of leasing companies by turnover should, according to Moi, be a thing of the past. "Let's immediately start ranking our industry by profit. For example, De Lage Landen is currently ranked eighth by volume – yet it is the most profitable European lessor so it should head the rankings list."

Mignerey agreed that the time has come for a model change. "It is crucial," he said, "that we should build a model that is resilient throughout the business cycle. This will require an in-depth change to our organizations' cultures."
Nor does Mignerey envisage a rapid return to the status quo. He added: "It is likely that resources will remain scarce. The cost of new business will be regularly higher than it was previously. Now is the time to build in a factor that includes a 'cost of risk' that will take into account the next recession. Now is the time to re-shape the way we do our business. At SG Equipment Finance we have a dedicated team working on innovation."
SG Equipment Finance is also undergoing a convergence of all its IT systems with the aim of decreasing costs. "At the same time, Mignerey said, "we intend to maintain our focus on an in-depth knowledge of the assets we finance and preserve our long-earned specialisms."
Conquer the moon?


Ronald Slaats, CEO of De Lage Landen argued that "you don't have to be big to be profitable – but you have to be able to add value". Turnover itself is not bad, he said – "you can indeed go on and try to conquer the moon, but as you do it you must stay focused and remain firmly within your market niche."
Leaseurope Convention delegates were asked their opinion of the most crucial way forward out of recession. The largest number selected "improved added-value services" (47.3%), followed by "higher profitability" (23.6%), "increased asset specialization" (16.2%), and "increased channel specialization" (12.8%).
"By adopting such measures, and cultural change", Bennett said, "we can become the champion of bringing collateral benefit to our banking groups – and ensuring that leasing is an appealing product to our banking shareholders."
Mignerey forecast, given that European lessors are willing to grasp the opportunities offered by the post-recessionary environment that "asset-based finance can become once again a leading product – so long as we are able to bring about the radical changes we are talking about. We are already seeing something of a move from leasing to rental – so the industry's traditional ability to adapt and change will remain vitally important."
Moi stressed that lessors should aim for a 10% return on equity. "It is a figure that we must strive for over the business cycle. As far as I can see, this is our real challenge."
Slaats brought an attentive aspect to the proceedings. "At the end of the day," he said, "we lessors are only lending money. It is our customers who are creating value – so we should listen to our customers more closely."
Such realism from the podium brought optimism from the floor. When asked for their prediction regarding new business levels for 2010, delegates voted 48.9% in favor of "above 2009 levels", 31.9% "in line with 2009 levels", 9.2% "lower than 2009 levels" and 7% "significantly above 2009 levels".
Leaseurope brings together 45 member associations in 32 European countries representing the leasing long term and/or short term automotive rental industries. In 2009, these associations represented more than 1, 300 leasing firms and more than 780 short term rental companies.
Free membership to obtain AssetFinance International News:
http://www.assetfinanceinternational.com/index.php?option=com
_comprofiler&task=registers&Itemid=1048
[headlines]
--------------------------------------------------------------

Miami Lakes, Florida---Adopt a Dog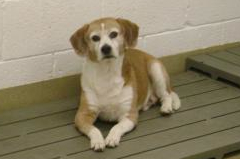 Animal ID 9425034
Species Dog
Breed Beagle/Mix
Age 5 years 9 months
Sex Male
Size Medium
Color Tan/White
Spayed/Neutered
Declawed No
Housetrained Yes
Location SF Lifestyle
Intake Date 9/17/2010
Adoption Price $165.00
"My new owner found out he was very allergic to me so had to give me up after only a month. I'm used to sleeping indoors and like small toys, so I am housetrained. I can sit and stay and fetch. I'm pretty calm and affectionate, too. It would be real nice to live in a home again. Come in and visit me.
Soffer and Fine Adoption Center
16101 W. Dixie Highway
North Miami Beach, FL 33160
Phone: 305-696-0800
Adoptions:
Monday - Closed
Tuesday through Sunday - 11am until 7pm
http://www.humanesocietymiami.org/index.htm
Adopt-a-Pet by Leasing Co. State/City
http://www.leasingnews.org/Conscious-Top%20Stories/Adopt_Pet.htm

Adopt a Pet
http://www.adoptapet.com/\

[headlines]
---------------------------------------------------------------



News Briefs ---


ILFC Reaches 150th Aircraft Lease Milestone for 2010
http://www.marketwatch.com/story/ilfc-reaches-150th-aircraft-lease-milestone-for-2010-2010-10-11?reflink=MW_news_stmp

Regulations and Security Concerns Hinder Asia's Move to Cloud Computing
http://www.nytimes.com/2010/10/11/technology/11cloudasia.html?src=busln


You May have Missed---

Economy leaves many animals homeless
http://www.usatoday.com/money/economy/2010-10-11-Fosterpets11_ST_N.htm

Sports Briefs----
Bobby Cox era closes as Braves lose division series to Giants
http://www.ajc.com/sports/atlanta-braves/bobby-cox-era-closes-677130.html
http://www.contracostatimes.com/giants/ci_16313836?nclick_check=1
Jets 29, Vikings 20, Final
http://fifthdown.blogs.nytimes.com/2010/10/11/live-analysis-vikings-at-jets/?hp
For Favre, It's Finally the Point of No Return
http://www.nytimes.com/2010/10/12/sports/football/12rhoden.html?src=mv
Cowboys know the issues, but are they willing to fix them?
http://www.dallasnews.com/sharedcontent/dws/spt/football/
cowboys/stories/101210dnspoarchercol.17da9d6d5.html
Mike Singletary and Alex Smith just don't add up to wins for 49ers By Tim Kawakami
http://www.mercurynews.com/tim-kawakami/ci_16307134?source=most_viewed
John Madden didn't like outburst as teaches wrong lessons to young coaches
http://sanfrancisco.cbslocal.com/2010/10/11/daily-madden-the-49ers-loss-and-the-raiders-win/
Raiders identified, exposed Chargers' flaws
http://www.sandiegouniontribune.com/news/2010/oct/11/raiders-identified-exposed-chargers-flaws/


California Nuts Briefs---

Los Altos boy born at 10:10 a.m. on 10/10/10 in Kaiser's Room 10
http://www.mercurynews.com/top-stories/ci_16311912?nclick_check=1
City of Vallejo officials say bankruptcy saved millions
http://www.examiner.com/solano-county-buzz-in-san-francisco/bankruptcy-filing-saved-millions-for-vallejo
Native gourd wins pumpkin contest at 1,535 lbs
http://www.sfgate.com/cgi-bin/object/article?f=/n/a/2010/10/11/state/n130526D95.DTL&tsp=1


"Gimme that Wine"


10 great places for local wines
http://www.usatoday.com/travel/destinations/10great/2010-10-07-local-wines_N.htm
Western Vintners Hope Late Harvest Makes Fine Wine
http://www.npr.org/templates/story/story.php?storyId=130483163&ft=1&f=1001
Marcel Lapierre, Beaujolais Producer, Is Dead at 60
http://www.nytimes.com/2010/10/12/dining/12lapierre.html?ref=dining
Owner built Fenn Valley winery from scratch
http://www.mlive.com/news/kalamazoo/index.ssf/2010/10/owner_built_fenn_valley_winery.html
Credit crunch threatens Temecula wine country expansion
http://www.nctimes.com/business/article_62c28f6c-e48b-5c23-a6c5-630746e5c9f6.html

Free Mobile Wine Program
http://leasingnews.org/archives/Feb2010/2_26.htm#mobile
Wine Prices by vintage
http://www.winezap.com
http://www.wine-searcher.com/
US/International Wine Events
http://www.localwineevents.com/
Winery Atlas
http://www.carterhouse.com/atlas/\
Leasing News Wine & Spirits Page
http://two.leasingnews.org/Recommendations/wnensprts.htm

[headlines]
----------------------------------------------------------------
This Day in American History

(no drawing exists, it is a guess what he looked like)
His name was Cristoffa Columbo, but in English: Christopher Columbus. He never landed in either South or North America, and thought it was India, that's why we call natives of the America's: 'Indians.' ("Indios" but in English, Indians. They were Lucayan.) He is celebrated today for landing in what is now known as the Bahamas. Columbus called the island San Salvador; the natives called it Guanahani. Exactly which island in the Bahamas this corresponds to is an unresolved topic; prime candidates are Samana Cay, Plana Cays, or San Salvador Island (so named in 1925 in the belief that it was Columbus's San Salvador). Dutch sailor Piet de Stumi, or DeStynie, persuaded Columbus to change the log and make it seem that Oct 12 was the date of the first New World landing. The real date, Oct 13, might have caused superstitious fear in the other sailors or in potential investors in later voyages. The change was detected by an Italian history study group named the Colombiani.
Columbus Day was first celebrated on October 12, 1792, to mark the tercentennial of Christopher Columbus's first landing in the New World. A monument was dedicated in Baltimore, MD, for this occasion. The colonials were "infatuated" with Columbus and at one time the most popular name of our country was to be Columbia, and a one vote changed it from the United Colonies to the United States after a compromise was made to name the nation's capital Columbia. Later it became known as the District of Columbia.
Contrary to popular belief, his four trips to the New World made him a very rich man. He should be credited for bringing back Tobacco that addicted everyone in Europe, plus introduced other plants, but his product was not gold, but a lot of native "Indian" slaves. After four trips to the Caribbean Islands, he basically began the de-population of the area and thus the reasons slaves were eventually kidnapped from Africa to do the labor. The area became the debarkation for Europe for several centuries. The population today in the Caribbean is primarily European and African in origination, very few 'Indian' descendants on the islands.
http://www.timeanddate.com/holidays/us/columbus-day
Map of the Bahama's: https://www.cia.gov/library/publications/the-world-factbook/maps/maptemplate_bf.html
1492 - Christopher Columbus sited land, an island of the Bahamas which he named San Salvador, but which was called Guanahani by the local Taino people. Pinta's lookout, Rodrigo de Triana, saw a white cliff in the moonlight on the morning of Oct 12. Italian explorer Christopher Columbus, or Cristobal Colon to his Spanish patrons, real name Colombo, led a group of exhilarated sailors ashore on a sunny Caribbean island they christened San Salvador (Early history recorded the first siting as October 11 and landing on October 12, not wanting it to be October 13 due to superstitions of the day.) Seeking to establish profitable Asian trade routes by sailing west, Columbus seriously underestimated the size of the Earth--never dreaming that two great continents blocked his path to the east. Columbus, returning to Spain after his first expedition, submitted a report of the wonders he had seen to Ferdinand and Isabella. The original report was not illustrated, but later editions, were imaginatively illustrated with woodcuts showing cowering Indians and an ocean-going ship with oars. Even after four voyages to America, Columbus believed until the end of his life in 1506 that he had discovered an isolated corner of Asia
1710- Birthday of Jonathan Trumbull, American patriot, counselor and friend of George Washington, governor of Connecticut Colony, born at Lebanon, CT, died there, August 17, 1785.
1802, the first West Point graduates were Joseph Gardner Swift of Massachusetts and Simon Magruder Levy of Maryland, also the first graduate of the Jewish religion. They graduated as second lieutenants. They were the only students to graduate of the original class of 10, which consisted of 5 men from Massachusetts, and1 each from Connecticut, Maryland, Missouri, New York and Virginia. Levy resigned from the army in 1805 because of contracting the measles, quite serious in its day. Swift was brevetted a brigadier general on November 11, 1813 for his heroism in the battle at Chrysler's Field in Upper Canada. On February 19,184, he was promoted to brigadier general for her meritorious service in the defense of New York in the War of 1812. He became head of the Military Academy in 1816 and retired from the Army in 1818. He died in 1865.
1843- The B'Nai B'rith (Sons of the Covenant) was founded in New York City by Henry Jones and 11 others.
1854-Lincoln University of the Commonwealth of Pennsylvania was chartered in April 1854 as Ashmun Institute. Since its inception, Lincoln has attracted an interracial and international enrollment from the surrounding community, region, and around the world, its alumni include: Langston Hughes, '29, world-acclaimed poet; Thurgood Marshall, '30, first African-American Justice of the US Supreme Court;
1871 - President Grant condemned the Ku Klux Klan.
1882- The first hotel to install electric lights was the Prospect House, Blue Mountain Lake, NY. In 1881, the electricity was installed, but the lights were not entirely dependable. In 1882, the Duke of Beranga and his party arrived after dark to celebrate Columbus Day. As they were show to their rooms the lights went out, but after a slight delay the lights went on again. History records this event, and states the name of the hotel was later changed to the Eutowana.
1892 - The American Pledge of Allegiance was 1st recited in public schools to commemorate Columbus Day. Francis Bellamy, a magazine editor of Rome, NY, wrote the "Pledge of Allegiance."
http://www.oldtimeislands.org/pledge/pledge.htm
1914- Annette Abbott Adams became the first U.S. federal prosecutor who was also a woman when she was sworn in an Attorney General in California.
http://www.law.stanford.edu/library/wlhbp/papers/aaahtml.html#lifetime
1918--HERIOT, JAMES D. Medal of Honor Rank and organization: Corporal, U.S. Army, Company I, 118th Infantry, 30th Division. Place and date: At Vaux-Andigny, France, 12 October 1918. Entered service at: Providence, S.C. Birth: Providence, S.C. G.O. No.: 13, W.D., 1919. Citation: Cpl. Heriot, with 4 other soldiers, organized a combat group and attacked an enemy machine-gun nest which had been inflicting heavy casualties on his company. In the advance 2 of his men were killed, and because of the heavy fire from all sides the remaining 2 sought shelter. Unmindful of the hazard attached to his mission, Cpl. Heriot, with fixed bayonet, alone charged the machinegun, making his way through the fire for a distance of 30 yards and forcing the enemy to surrender. During this exploit he received several wounds in the arm, and later in the same day, while charging another nest, he was killed.
1918-WOODFILL, SAMUEL Medal of Honor Rank and organization: First Lieutenant, U.S. Army, 60th Infantry, 5th Division. Place and date: At Cunel, France, 12 October 1918. Entered service at: Bryantsburg, Ind. Birth: Jefferson County, Ind. G.O. No.: 16, W.D., 1919. Citation: While he was leading his company against the enemy, his line came under heavy machinegun fire, which threatened to hold up the advance. Followed by 2 soldiers at 25 yards, this officer went out ahead of his first line toward a machinegun nest and worked his way around its flank, leaving the 2 soldiers in front. When he got within 10 yards of the gun it ceased firing, and 4 of the enemy appeared, 3 of whom were shot by 1st Lt. Woodfill. The fourth, an officer, rushed at 1st Lt. Woodfill, who attempted to club the officer with his rifle. After a hand-to-hand struggle, 1st Lt. Woodfill killed the officer with his pistol. His company thereupon continued to advance, until shortly afterwards another machinegun nest was encountered. Calling on his men to follow, 1st Lt. Woodfill rushed ahead of his line in the face of heavy fire from the nest, and when several of the enemy appeared above the nest he shot them, capturing 3 other members of the crew and silencing the gun. A few minutes later this officer for the third time demonstrated conspicuous daring by charging another machinegun position, killing 5 men in one machinegun pit with his rifle. He then drew his revolver and started to jump into the pit, when 2 other gunners only a few yards away turned their gun on him. Failing to kill them with his revolver, he grabbed a pick lying nearby and killed both of them. Inspired by the exceptional courage displayed by this officer, his men pressed on to their objective under severe shell and machinegun fire.
1918 - Forest fires ravaged parts of Minnesota from the Duluth area northeastward, claiming the lives of 600 persons. Smoke with a smell of burnt wood spread to Albany NY and Washington D.C. in 24 hours. Smoke was noted at Charleston SC on the 14th, and by the 15th was reported in northeastern Texas.
1920 - Construction of the Holland Tunnel got underway. The tunnel would provide a direct link between Twelfth Street in Jersey City, NJ and Canal Street in New York City. The tunnel has two tubes more than 8,000 feet (2,400 meters) long. It opened to traffic on November 13, 1927. Oh, and one more thing: The Holland Tunnel was named for Clifford Milburn Holland (1883-1924), the civil engineer who died while directing the tunnel's construction.
1923 -- In front of the largest crowd in baseball history, 62,430 fans are on hand to see Casey Stengel hit his second home run of the Series. The round-tripper proves to be the difference as Giants hurler Art Nerf outduels Sam Jones and the Bronx Bombers in Game 3 of the Fall Classic, 1-0.
1932-- American comedian, social activist, social critic, writer Dick Gregory (born Richard Claxton Gregory) on October 12, 1932 in St. Louis, Missouri. Dick Gregory's first TV appearance was on the late night Jack Paar show. He soon began appearing nationally and on television and his 1964 autobiography, "Nigger," has sold ten million copies. At the same time, he became more involved in struggles for civil rights, activism against the Vietnam War, economic reform, anti-drug issues, conspiracy theories, and become more political than a stand-up comedian.
http://www.hermenaut.com/a52.shtml
http://www.math.buffalo.edu/~sww/gregory/gregory_dick.html
1937 - The longest-running detective show on radio debuted. "Mr. Keen, Tracer of Lost Persons" lasted until 1955. Three different actors played the title role, Bennett Kilpack was Mr. Keen the longest, and Arthur Hughes saw the final show.
1939-- pianist Mary Lou Williams records Little Joe from Chicago.
1942-SCOTT, NORMAN Medal of Honor Rank and organization: Rear Admiral, U.S. Navy. Born: 10 August 1889, Indianapolis, Ind. Appointed from: Indiana. Citation: For extraordinary heroism and conspicuous intrepidity above and beyond the call of duty during action against enemy Japanese forces off Savo Island on the night of 11-12 October and again on the night of 12-13 November 1942. In the earlier action, intercepting a Japanese Task Force intent upon storming our island positions and landing reinforcements at Guadalcanal, Rear Adm. Scott, with courageous skill and superb coordination of the units under his command, destroyed 8 hostile vessels and put the others to flight. Again challenged, a month later, by the return of a stubborn and persistent foe, he led his force into a desperate battle against tremendous odds, directing close-range operations against the invading enemy until he himself was killed in the furious bombardment by their superior firepower. On each of these occasions his dauntless initiative, inspiring leadership and judicious foresight in a crisis of grave responsibility contributed decisively to the rout of a powerful invasion fleet and to the consequent frustration of a formidable Japanese offensive. He gallantly gave his life in the service of his country.
1944--Frank Sinatra made his triumphant return to the famed Paramount Theatre in Times Square (he had played there for eight weeks starting on December 30, 1942). In what was called the 'Columbus Day Riot', 25,000 teenagers, mostly young women, blocked the streets, screaming and swooning for Frankie. Sinatra later explained, "It was the war years, and there was a great loneliness. And I was the boy in every corner drug store ... who'd gone off, drafted to the war. That was all."
1944---Top Hits I'll Walk Alone - Dinah Shore Is You is or is You Ain't - Bing Crosby & The Andrews Sisters Together - Helen Forrest & Dick Haymes Smoke on the Water - Red Foley
1950-Verve Records cuts Getz Meets Mulligan in HiFI
1950 - The Kefauver Crime Commission convened in New York to investigate interstate organized crime. TV was there the following year, showing Frank Costello's hands for a long, long time on screen. Mr. Costello told Senator Estes Kefauver's committee that he would refuse to testify on TV if his face was shown. So, viewers were shown his hands instead.
1950--, "Burns and Allen Show" premiered. The comedic husband and wife duo of George Burns and Gracie Allen starred as themselves in this comedy series in which Burns was the straight man and Allen was known for her "ditziness." The show employed the technique of speaking directly to the camera ("breaking the fourth wall"); Burns often commented on the plot, told jokes or tried to make sense of Allen's actions and statements. Also on the show were their real-life son, Ronnie Burns, Hal March John Brown (until blacklisted by McCarthyites in the "red scare"), Fred Clark, Larry Keating, Bill Goodwin and Harry von Zell. The show was done live for the first two seasons and included vaudeville scenes at the end of each episode.
1951-COURSEN, SAMUEL S. Medal of Honor
Rank and organization: First Lieutenant, U.S. Army, Company C 5th Cavalry Regiment. Place and date: Near Kaesong, Korea, 12 October 1950. Entered service at: Madison, N.J. Born: 4 August 1926 Madison, N.J. G.O. No.: 57, 2 August 1951. Citation: 1st Lt. Coursen distinguished himself by conspicuous gallantry and intrepidity above and beyond the call of duty in action. While Company C was attacking Hill 174 under heavy enemy small-arms fire, his platoon received enemy fire from close range. The platoon returned the fire and continued to advance. During this phase 1 his men moved into a well-camouflaged emplacement, which was thought to be unoccupied, and was wounded by the enemy who were hidden within the emplacement. Seeing the soldier in difficulty he rushed to the man's aid and, without regard for his personal safety, engaged the enemy in hand-to-hand combat in an effort to protect his wounded comrade until he himself was killed. When his body was recovered after the battle 7 enemy dead were found in the emplacement. As the result of 1st Lt. Coursen's violent struggle several of the enemies' heads had been crushed with his rifle. His aggressive and intrepid actions saved the life of the wounded man, eliminated the main position of the enemy roadblock, and greatly inspired the men in his command. 1st Lt. Coursen's extraordinary heroism and intrepidity reflect the highest credit on himself and are in keeping with the honored traditions of the military service.
1952---Top Hits Y
ou Belong to Me - Jo Stafford
Wish You Were Here - Eddie Fisher
Jambalaya (On the Bayou) - Jo Stafford
Jambalaya (On the Bayou) - Hank Williams
1942-WEST, ERNEST E. Medal of Honor Rank and organization: Private First Class, U.S. Army, Company L, 14th Infantry Regiment, 25th Infantry Division. Place and date: Near Sataeri, Korea, 12 October 1952. Entered service at: Wurtland Ky. Born: 2 September 1931, Russell, Ky. G.O. No.: 7, 29 January i954. Citation: Pfc. West distinguished himself by conspicuous gallantry above and beyond the call of duty in action against the enemy. He voluntarily accompanied a contingent to locate and destroy a reported enemy outpost. Nearing the objective, the patrol was ambushed and suffered numerous casualties. Observing his wounded leader lying in an exposed position, Pfc. West ordered the troops to withdraw, then braved intense fire to reach and assist him. While attempting evacuation, he was attacked by 3 hostile soldiers employing grenades and small-arms fire. Quickly shifting his body to shelter the officer, he killed the assailants with his rifle, then carried the helpless man to safety. He was critically wounded and lost an eye in this action. but courageously returned through withering fire and bursting shells to assist the wounded. While evacuating 2 comrades, he closed with and killed 3 more of the foe. Pfc. West's indomitable spirit, consummate valor, and intrepid actions inspired all who observed him, reflect the highest credit on himself, and uphold the honored traditions of the military service.
1953-- "The Bob Hope Show Premieres on TV. This was a monthly television show and sometimes every other week. During the first season he hosted "The Colgate Comedy Hour," and during the later seasons his show was seen replacing and then alternating with Milton Berle (and in 1955-56 with Martha Raye and Dinah Shore). Leo Robin and Ralph Rainger wrote Hope's trademark show-closing song, "Thanks for the Memory.
1954 -- Although a group comes forward to keep the team in Philadelphia, the American League owners approve the sale of the A's to Arnold Johnson, a Chicago business man, who will shift the team to Kansas City next season. The last minute-deal to keep the franchise in the 'City of Brotherly Love' includes future owner, Charlie O. Finley, who will buy the team after it goes to KC and then will move it to Oakland in 1968.
1955--The Chrysler Corporation introduces high fidelity record players for their 1956 line-up of cars. The unit measured about four inches high and less than a foot wide and mounted under the instrument panel. The seven inch discs spun at 16 2/3 rpm and required almost three times the number of grooves per inch as an LP. A set of 35 classical recordings were available that provided between 45 and 60 minutes of uninterrupted music. The players would be discontinued in 1961.
1956-A motion picture called Don't Knock The Rock, featuring Little Richard and Bill Haley And His Comets, opens in US theatres. The movie tells the story of a disc jockey, Alan Freed, who tries to prove to teenagers' parents that Rock 'n' Roll is harmless and won't turn their kids into juvenile delinquents.
1960---Top Hits
Mr. Custer - Larry Verne
Chain Gang - Sam Cooke
Save the Last Dance for Me - The Drifters
Alabam - Cowboy Copas
1961 - The first video memoirs to be created by a United States president were made when CBS showed a three-hour discussion with former President Dwight D. Eisenhower. Reportedly, 11 hours of film were taken, but were later edited down to the final print. Walter Cronkite was the interviewer.
1962 - The "Columbus Day Big Blow" occurred in the Pacific Northwest. It was probably the most damaging windstorm of record west of the Cascade Mountains. Winds reached hurricane force, with gusts above 100 mph. More than 3.5 billion board feet of timber were blown down, and communications were severely disrupted due to downed power lines. The storm claimed 48 lives, and caused 210 million dollars damage.
1963 - In the first and final Hispanic American major league all-star game' the National League beats their AL rivals, 5-2. With future Hall of Famers Roberto Clemente' Orlando Cepeda' Juan Marichal, and Luis Aparicio looking on' Twins first baseman Vic Power, a native of Puerto Rico, receives the award as the number-one Latin American player during a pregame ceremony at the Polo Grounds.
1963-"Sugar Shack" by Jimmy Gilmer and the Fireballs hit the top of the Billboard Hot 100. It would go on to be the best selling single of the year.
1967 - The St. Louis Cardinals beat the Boston Red Sox, 4 games to 3 in the World Series. A few stats worth remembering: In 27 innings, Bob Gibson allowed three runs and 14 hits to notch St. Louis' eighth title. Although he and Boston's Jim Lonborg pitched spectacularly, the series tied the record for most pitchers used (20). St. Louis' Lou Brock collected 12 hits for a .414 average and a Series-record seven stolen bases. He also tied a Series mark with eight runs. Roger Maris batted .385, collecting ten hits. Julian Javier batted .360. Boston's Carl Yastrzemski batted .400 with three homers. Dalton Jones batted .389.
1968---Top Hits
Hey Jude - The Beatles
Fire - The Crazy World of Arthur Brown
Little Green Apples - O.C. Smith
Harper Valley P.T.A. - Jeannie C. Riley
1968 - "Cheap Thrills", the album by Big Brother and the Holding Company, started an eight-week run as number one in the U.S. It was the first and only album (for a major label) Janis Joplin made with Big Brother and the Holding Company. The album's tracks: "Combination of the Two", "I Need a Man to Love", "Summertime", "Piece of My Heart", "Turtle Blues", "Oh, Sweet Mary", "Ball and Chain".
1968 - The games of the XIX Olympiad were opened in Mexico City by Mexican President Gustavo Diaz Ordaz. Norma Enriqueta Basilio de Sotelo became first woman to light the Olympic flame. The high-altitude (2,240 meters or 7,573 feet above seal level) and polluted air in Mexico City, put the athletes to a real test. Black Americans Tommie Smith and John Carlos gave the black power salute during the national anthem as a protest against racism in the U.S. They were expelled from the Olympic Village & thrown off the team by the USOC.
1971 - Some folks weren't pleased when "Jesus Christ Superstar" premiered on Broadway because of the controversial content of the musical. Before the show opened at the Mark Hellinger Theatre, some 2.5 million copies of the album were sold to the curious. The Tim Rice/Andrew Lloyd Weber collaboration would become a big hit. "Jesus Christ Superstar" would run on Broadway for 720 shows, and spawn several hit songs, including "I Don't Know How to Love Him" (Helen Reddy) and the title song, "Jesus Christ Superstar" (Murray Head).
1973-Elton John is awarded a Gold record for his two disc set, "Goodbye Yellow Brick Road", his third straight number one album.
1976---Top Hits
A Fifth of Beethoven - Walter Murphy & The Big Apple Band
Lowdown - Boz Scaggs
Disco Duck (Part 1) - Rick Dees & His Cast of Idiots
The Games That Daddies Play - Conway Twitty
1979-"Siskel & Ebert "première as "Sneak Previews" with film critics Gene Siskel and Roger Ebert, who originally got their start on public television in Chicago in 1975. In 1978 it went national on PBS. In 1981 the program moved to network TV and the name was changed to "At the Movies." After Siskel's death in 1999, rotating panel of critics joined Ebert and in 2000 journalist Richard Roeper was named the permanent co-host. The title was then changed to "Ebert & Roeper and the Movies."
1979-- After an All-American career at Indiana State, forward Larry Bird made his professional debut with the Boston Celtics. He scored 14 points and had five assists in 28minutes and the Celtics beat the Houston Rockets, 114-108. Bird soon proved his ability to shoot, pass and rebound. He led the Celtics to 32 more victories than they had the previous season and won the league's Rookie of the Year Award.
1981 - Barbara Mandrell walked away with the Country Music Association's Entertainer of the Year honor for the second year in a row.
1984---Top Hits
Let's Go Crazy - Prince & The Revolution
I Just Called to Say I Love You - Stevie Wonder
Hard Habit to Break - Chicago
Everyday - The Oak Ridge Boys
1986- The Angels are one strike away from the World Series, when Dave Henderson, who had earlier watched Bobby Grich's fly ball bounce over the center field fence off the heel of his glove giving California the lead, hits a two-run homer off of Donnie Moore to put the Red Sox ahead, 6-5. California will tie the game in the bottom of the frame, but Boston will prevail scoring the deciding run in the 11th inning on a Henderson sac fly.
1991-Mariah Carey breaks the Jackson 5's record of four straight number one hits when "Emotions" becomes the fifth of her first five singles to reach the top of the Billboard chart. In April, 2008, she would pass Elvis Presley's record when she achieved her 18th Billboard chart topper, second only to The Beatles 20.
1992 - Washington wide receiver Art Monk becomes the NFL's all-time leading receiver when he makes his 820th career reception in a 34-3 victory over the Broncos.
1997 - Singer/songwriter John Denver, piloting an experimental, amateur- built Long-EZ airplane, crashed into Monterey Bay, California. Witnesses said the plane, made of fiberglass with a single engine and two seats, was flying about at about 500 feet "when it just sort of dropped unexpectedly into the ocean. When it hit the water it broke into numerous parts." Denver, age 53 and the only occupant of the plane, was killed.
1999-- According to the United Nations, the population of the world reached six billion on this date. More than one-third of the world's people live in China and India. It wasn't until 1804 that the world's population reached one billion; now a billion people are added to the population about every 12 years.
2000 - A US Navy destroyer, the USS Cole, refueling in Yemen suffered an enormous explosion in a terrorist attack. Initial reports had at least 6 sailors killed with 11 missing. The death toll was revised to 17.
2002--- The new Elvis Presley compilation 30 No. 1 Hits debuts at #1 on the US album charts, the first Presley album ever to do so.
2003-- Thirty-five years after an anthem dispute, Jose Feliciano sings the Star-Spangled Banner at the Marlins' NLCS game against the Cubs at Pro Player Stadium. During Game 5 of the 1968 World Series played in Detroit, his nontraditional gospelized rendition of the song at Tiger Stadium caused such flap that some radio stations stopped playing the blind singer's records on the air.

World Series Champions This Date
1907 Chicago Cubs
1916 Boston Red Sox
1920 Cleveland Indians
1967 St. Louis Cardinals
[headlines]
--------------------------------------------------------------
Baseball Poem

October
by Hester Jewell Dawson ©
Published: Stone Country (1986)
the high fly ball,
arches out above left field,
hangs there in the sky
outblazing the sun
while fifty thousand heads swings and cry
"Over the wall! Over the wall!"

then hold, fixed and dumb
as the ball drops
down and down, a dead bird
into a waiting glove
and there you have it: the song,
the flight, the perilous whisper of truth
or of love or possibly of faith
then the descent
and the end of the game
--------------------------------------------------------------

SuDoku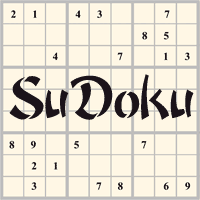 The object is to insert the numbers in the boxes to satisfy only one condition: each row, column and 3x3 box must contain the digits 1 through 9 exactly once. What could be simpler?
http://leasingnews.org/Soduku/soduko-main.htm
--------------------------------------------------------------

Daily Puzzle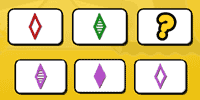 How to play:
http://www.setgame.com/set/puzzle_frame.htm
Refresh for current date:
http://www.setgame.com/set/puzzle_frame.htm
--------------------------------------------------------------


http://www.gasbuddy.com/
http://www.gasbuddy.com/GB_Map_Gas_Prices.aspx
http://www.gasbuddy.com/GB_Mobile_Instructions.aspx
--------------------------------------------------------------

Weather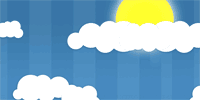 See USA map, click to specific area, no commercials
--------------------------------------------------------------

Traffic Live---
Real Time Traffic Information
You can save up to 20 different routes and check them out with one click,
or type in a new route to learn the traffic live
--------------------------------