Leasing Companies Out of Business
plus No Longer taking Broker/Discounting Business

Companies with an * are no longer in business. The others are companies that were taking broker business, but announced that they no longer are accepting broker business. Many have also down-sized or are managing an existing portfolio.

More details are available in this list by company name:
http://www.leasingnews.org/list_alpha_new.htm

*ABCO Leasing Inc., Bothell, WA
*ACC Capital, Midvale, Utah (lenders running off portfolio residuals)
Advantage Business Capital, Lake Oswego, Oregon
AEL Financial, Buffalo Grove, Illinois
(No longer taking new broker business)
Alliance Financial, Syracuse, New York
*AMC Funding, Charlotte, North Carolina
American Bank Leasing, Alpharetta, Georgia
*American Equipment Finance, Warren, New Jersey
Balboa Capital, Irvine, Ca
*Bank Midwest Leasing, Overland Park, KS
Bankers Healthcare Group, Weston, FL.
*C and J Leasing Corp, Des Moines, Iowa
*Carlton Financial Corporation, Wayzata, Minnesota
*Chase Industries, Inc., Grand Rapids, Michigan
*Chesterfield Financial, Chesterfield, Missouri
CHG-MERIDIAN U.S. Finance, Ltd, Woodland Hills, CA
(Sales Management focuses very selectively on certain brokers.)
*Churchill Group/Churchill Leasing, Jericho, NY
CIT Group (limited)
Columbia Bank Leasing, Tacoma, WA
Commercial Equipment Lease, Eugene, Oregon
Concord Financial Services, Long Beach, California
Court Square, Malvern, Pennsylvania
*Creative Capital Leasing Group, LLC, San Diego, CA
Direct Capital, Portsmouth, New Hampshire
Diversified Financial Service, Omaha, NE
Dolsen Leasing, Bellevue/Yakima, Washington
Equipment Finance Partners, a division of Altec, Birmingham, Alabama
Evans National Leasing, Inc., Hamburg, NY
Enterprise Funding, Grand Rapids, Michigan
*Excel Financial Leasing, Lubbock Texas
*First Corp.(IFC subsidiary), Morton Grove, Illinois
First Federal Financial Services, Inc., Menomonee Falls, Wisconsin
First Republic Bank, San Francisco, CA
Frontier Capital, Teaneck New Jersey
*GCR Capital, Safety Harbor, Florida
GE Capital, Conn (limited)
Global Funding LLC., Clearwater, FL
*Greystone, Burlington, MA
*Heritage Pacific Leasing, Fresno, CA
*Hillcrest Bank Leasing, Overland Park, KS (Parent bank sold)
Huntington Equipment Finance, Vendor Finance Group, Bellevue, Washington
*IFC Credit Corp., Morton Grove, Illinois
Irwin Financial (Irwin Union Bank), Columbus, Indiana
Irwin Union Bank, F.S.B. (Louisville, Kentucky)
Lakeland Bank, Montville, NJ
LaSalle Systems Leasing
*Latitude Equipment Leasing, Marlton, New Jersey
*Leaf Specialty Finance, Columbia, South Carolina
*LEAF Third Party Funding, Santa Barbara, Ca.
Lombard, part of Royal Bank of Scotland, worldwide
Marlin Business Services, Mount Laurel, NJ (accepting no new brokers, they may have opened for a select fee, but no more at this time, they say.)
M&T Credit (Bank)
*MericapCredit, Lisle, Illinois
Merrill Lynch Financial
*Mesa Leasing, San Diego, CA
Midwest Leasing Group, Livonia, Minnesota
National City, Cleveland, Ohio
*Navigator (Pentech subsidiary) San Diego, California
OFC Capital, Roswell, Georgia
Old National Bank, Evansville, Illinois
Pentech Financial, Campbell, CA
*PFF Bancorp, Inc, Pomona, CA
Pinnacle Business Finance, Fife, Washington
*Pioneer Capital Corporation, Addison, Texas
PredictiFund, a subsidiary of Capital Access Network, Inc
Popular Finance, St. Louis, Missouri
Puget Sound Leasing, Seattle, Washington
Radiance-Capital, Tacoma, WA
Rational Technology Solutions, Rolling Meadows, IL
*Reliant National Finance, Jacksonville, Florida
Republic Bank, Bountiful, Utah
Sandy Springs, Olney, MD
Sovereign Bank, Melville, New York
Specialty Funding, Albuquerque, NM
*Studebaker-Worthington Leasing, Corp., Jerico, NY
(part of sale from Main Street Bank to Ascentium Capital)
Sun Trust Equipment Finance & Leasing, Baltimore, Maryland
*SunBridge Capital, Mission, Kansas
Suncoast Equipment Funding Corp., Tampa, Florida
TCF Equipment Finance, Minnetonka, Minnesota
TechLease, Morgan Hill, California
*Tennessee Commerce Bank, Franklin, Tennessee
Textron Financial
*Triad Leasing & Financial, Inc., Boise, Idaho
*Union Capital Partners, Midvale, Utah
US Bank, Manifest Funding, Marshall, Minnesota
(new requirement: large yearly funding)
US Bank, Middle-Market, Portland, Oregon
Velocity Financial Group, Rosemont, Illinois
VenCore, Portland, Oregon (former company Len Ludwig)
*Vision Capital, San Diego, California
Wachovia Bank Leasing
*Washington Mutual Financial
Western Bank, Devils Lake, ND
*Westover Financial, Inc., Santa Ana, California

(Note: Should a company policy have changed, please contact kitmenkin@leasingnews.org)

Funders looking for new Brokers:
http://www.leasingnews.org/Funders_Only/New_Broker.htm
"Broker/Lessor" looking for broker business:
http://www.leasingnews.org/Brokers/brokerlessor_bussiness.html




Comprehensive personal property tax outsourcing services
We accept file exports and integrate personal property tax information with all lease management or accounting software. No other firm offers the combination of individual attention, software capabilities expertise, "full disclosure" and web port accessibility to information more than we do.

Click here to learn what our clients say about our service
Gary DiLillo, President 440.871.0555 or gary@avptc.com

[headlines]
--------------------------------------------------------------
[headlines]
--------------------------------------------------------------
Dog Rescue Group Prevails
Over Foster Caregiver to Compel Spaying Dog
By Tom McCurnin
Barton, Klugman & Oetting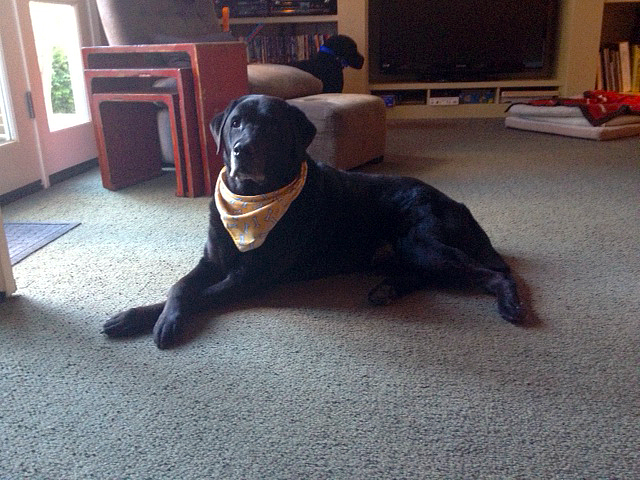 Bode Ace Menkin
Court of Appeals Does Some Legal Gymnastics to Force Dog
Owner to Spay Adopted Pet
Well, it's a slow legal news day and I know how much Kit loves dog rescue organizations. I was involved with one for two years, rescuing 34 Labrador Retrievers through my home. So, when a dog rescue legal case came along, I knew it was time to put pencil to paper.
Today's case is Take Me Home Rescue v. Luri, 2012 WL 3727604 (Cal. App. 2012). There, the rescue organization saved a deaf Boxer and the Dog was placed in temporary foster care with defendant Erika Luri for temporary foster care. The organization's web site stated that "All of our animals are spayed or neutered, brought up-to-date on all shots and are micro-chipped." Take Me Home explained to Ms. Luri that the Dog could not be placed for adoption until she was spayed. Ms. Luri agreed that the Dog would be spayed as soon as she was healthy enough. Luri signed Take Me Home's temporary foster care agreement. The foster care agreement does not require Luri to spay the Dog, but instead specifies instructions for the dog's care.
Ms. Luri discovered that the Dog was athletic and decided to train the Dog as an agility dog. Ms. Luri discovered that spaying or neutering a dog might interfere with the Dog's agility skills. Ms. Luri applied to the City of Los Angeles for an intact license for the Dog that exempted her from spaying based upon the Dog's training as an agility dog. Over the next few months, Ms. Luri and Take Me Home's staff exchanged barbs over whether she had agreed to have the Dog spayed. She denied that oral agreement.
Take Me Home filed suit against Ms. Luri and sought a preliminary injunction to require her to spay the dog. The trial court granted the injunction. One of the chief reasons for granting the injunction was the fact that the Orange County Dog Shelter requires the foster organizations to spay every dog, and thus, Take Me Home would be in breach of their agreement with the County.
On appeal, the California Court of Appeal affirmed,
basing its decision on two legal points

First, the Court held that the oral agreement to spay was enforceable. How the Court got around legal prohibition of an integration clause (prohibiting oral agreements) is a fascinating judicial exercise of gymnastics. The Court of Appeal noted that foster care agreement did not include the material term that the Dog as a shelter dog, would either be spayed as required by Food and Agriculture Code § 30503 prior to adoption, or returned to Take Me Home. However, as Ms. Luri admitted, the parties separately orally agreed that the Dog would be spayed as soon as possible. Thus, the Court concluded, the foster care agreement did not contain the entire agreement of the parties, and was only partially integrated. It didn't help Ms. Luri's case that she was caught giving two different stories as to whether there was an agreement to spay.
Second, and this was important to me, Take Me Home apparently has an agreement with the County where they are required to spay every dog they receive and they would be in breach and possibly placed out of existence as a rescue organization if the Dog was not spayed. The Court noted that "Take Me Home's entire existence depends on its ability to place pets that it obtains from shelters in adoptive homes that spay the dogs."
I'm not sure the Court made the correct legal decision here with the stretches in the contract analysis--- but the Court certainly did the right thing for dogs and pet adoption organizations everywhere.
What this case does demonstrate that if one goes into Court as the good guy, many judges, and perhaps Courts of Appeal, will bend over backwards to do the right thing.
(It also goes to show that old saying, "Too much justice is injustice." Kit)
Tom McCurnin
Barton, Klugman & Oetting
350 South Grand Ave.
Suite 2200
Los Angeles, CA 90071
Direct Phone: (213) 617-6129
Cell (213) 268-8291
Fax: (213) 625-1832
Email: tmccurnin@bkolaw.com
Visit our web site at www.bkolaw.com

Dog Rescue Case:
http://leasingnews.org/PDF/DogRescueCase.pdf
Previous Tom McCurnin Articles:
http://www.leasingnews.org/Conscious-Top%20Stories/leasing_cases.html
[headlines]
--------------------------------------------------------------


Recommendations
Lease/Finance Calculators On Line
Free Lease-vs-Buy Calculator
"Our web-based lease-vs-buy calculator is completely free, provided as a courtesy to the capital equipment leasing community by S.B. Associates, Inc. You can view sophisticated lease-vs-buy analyses right on the web site, or you can print out reports for your customers. You'll appreciate the many sophisticated elements that can reveal the advantages of leasing, such as stepped or skipped rents, alternative minimum tax situations, loss carryforwards, or end of term options.
"We currently offer 5 different lease calculators. In addition to the free lease-vs-buy calculator described above, we offer LeaseMan Express (see below), a lease yield and pricing calculator specifically designed for the needs of the small ticket market and non-tax based leases in the middle market. For tax-based and leveraged leases, we offer the LeaseMan (non-express) version. We also offer two separate calculators specifically designed for consumer vehicle leasing."
*** * ***
http://www.financial-publishing.com/
Publish interest tables, also computed the rates into factors, where you could then compute "retail" rates from "wholesale" rates.
For instance, on 60 months .025 was 18% or 10% add on ( in advance) and you could then multiply 1.05 ( if you wanted five points) times it and get the retail rate, the selling rate.
They also have books that had first and last and then with residuals.
A reader asked us for a program that would calculate his commission based on a lease factor. Many founders and equipment leasing companies offer these programs on line, for free. Some allow you to download the program Excel can also do this easily.
Bob Teichman, CLP, sent us the correct formula for HP17BII :
ADV:PMT=(-PV-FVx(SPPV(I%YR÷12:N)))÷(USPV(I%YR÷12:N-#ADV)+#ADV)
"This is a very difficult formula to copy correctly, whether on paper or on the calculator.
"I use this formula in my pricing classes, and it is very useful as it will solve for any of the leasing variables, given any number of advance payments, including rate factor, cost, term, yield (or rate), and residual. As shown above, the formula is only for leases or loans which are paid monthly and where payments are level. However, the formula could be easily adapted to other payment periods (quarterly, for instance). You would have to use a difference formula, or a program such as T-Value, to calculate skip or step payment structures.
"Thanks for printing the information about on-line calculators. I continually refer people to your list."
Regards,

Bob Teichman, CLP
Teichman Financial Training
3030 Bridgeway, Suite 213
Sausalito, CA 94965
Tel: 415 331-6445
Fax: 415 331-6451
e-mail: BoTei@aol.com
In the old days we would take the factor and multiply it by 1.00 with the commission the salesman was seeking. For instance, .0331 and the salesman wanted five points, multiply 1.05 times .0331 and it would be 034755.
Here are some personal financial portals and calculation tools we will be adding to the page:
Bankrate.com
Kiplinger.com
The Motley Fool
USA Today.com
CNN Money has also a financial calculator and other tools, and it's advantage, it is designed with currency converters, and may other programs at work all over the world:
http://cgi.money.cnn.com/tools/
Here are some simple calculators:
Create a schedule for paying off leases, loans, credit card balances:
http://www.peretek.com/billcalc.php
Loan Calculator, which works on Palm and other PC programs
http://www.microguru.com

Collection of free financial calculator, including stock spread calculator, rent vs. buy
http://www.wheatworks.com/freeware.htm
To reach financial goals:
http://www.xmlcreate.com/WahooCalc.html
It there is a calculator we have not mentioned on this page, please let us know as we will share with other readers.
Here is one sent in by reader, Emily Hill emily.hill@inbox.com . She says she uses
it all the time as it "...features over one hundred (by the looks of it) finance-related calculators."www.mortgageloan.com/calculator/
*** * ***
mortgages/loans
http://www.loans-mortgage-calculator.com/
*** * ***
Rosanne Wilson, CLP, sent in a company that will add a calculator to your web page for a fee.
Rosanne Wilson, CLP
1st Independent Leasing, Inc.
3800 SW Cedar Hills Blvd., Suite 165
Beaverton , OR 97005
(800) 926-0851 or Fax: (503) 626-1631
"It's the Lease We Can Do"
www.1stindependentleasing.com
*** * ***
Mortgage and Refinance Calculator
refinancemortgagerates.org/mortgage-calculator/
Why I Became a CLP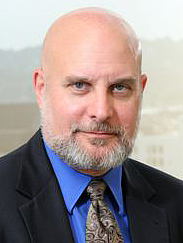 Barry S. Marks, Esq.
Marks & Weinberg, PC
One of the things that make for a good lawyer is a healthy dose of insecurity, even paranoia. Many of us are constantly wondering what someone else might know that we don't, and should.
I suppose that it was that concern that led me to becoming a CLP. For years I was afraid that, while I advised lessors, lessees and lenders on leasing issues, I really did not KNOW leasing. There seemed to be an arcane other world of implicit rates, running rates, residual assumptions, money-over-money-dollar-out-first-amendment-middle-market-mumbo-jumbo jargon that left me nodding and guessing.
Justice Brandeis said that "a lawyer who has not studied sociology is a public menace"; a leasing lawyer who does not understand the economics and business of leasing is no less so.
With that in mind, I took a stab at the CLP program, I don't know if I was the first, or second (Jim Coston is much older than I, of course), lawyer who took the plunge, but I can say that I am proud and glad that I did.
The CLP program filled in the spaces that existed in my understanding of leasing and gave me both new insights into how leasing works (and why the law of leasing is what it is) and a new appreciation for my clients and the challenges they face. Not only can I communicate better, I can better craft legal solutions to real-world situations and avoid the fatal, deal-threatening gap between what I do and what my clients need.
I am honored to be a member of the fraternity/sorority of Certified Leasing Professionals and I recommend it to all who are eligible, lawyers included. I also strongly recommend reading the CLP Handbook

(To learn more about the CLP Handbook)
http://www.clpfoundation.org/toolbox/clp_handbook.php
Why I Became a CLP collection:
http://www.leasingnews.org/CLP/Index.htm
[headlines]
--------------------------------------------------------------

[headlines]
--------------------------------------------------------------
#### Press Release #############################
UBS Bank Client Pleads Guilty to Hiding Money Overseas
LOS ANGELES – Appearing before United States District Court Judge George H. King, an Alhambra man pleaded guilty yesterday to filing a false tax return that did not disclose his holdings in foreign bank accounts in Switzerland and Jersey (Channel Islands) with a value of over $896,000.
Michael Clifford Francis, 50, of Alhambra, pleaded guilty to one count of subscribing to a false 2006 income tax return and one count of failing to disclose interests in foreign bank accounts.
According to the plea agreement, at various times from January 2002 through December 2011, Francis had a financial interest in a UBS account located in Zurich, Switzerland; a HSBC Bank International Limited account on the island of Jersey, in the Channel Islands; and a Commerz Bank account in Germany. During 2006, the maximum value of the UBS account and the HSBC account was $896,157.75.
According to the plea agreement, Francis admitted that for the 2006 and 2007 years he failed to disclose on his tax returns that he had an interest or signature authority over the UBS and HSBC bank accounts. In 2007, he additionally failed to disclose on his tax return his interest in the Commerz bank account.
Francis further admitted that for 2006 and 2007 he failed to file with the Department of Treasury a Report of Foreign Bank and Financial Accounts on Form TD 90-22.1 (FBAR) and did not otherwise disclose to the IRS his interest and control over the above named accounts.
Francis further admitted that in July of 2007 and January of 2008, currency deposits totaling $50,000 and $99,600, respectively were structured into his domestic bank accounts. Structured deposits involve amounts of less than $10,000 that are designed to avoid laws requiring that all cash transactions of $10,000 or more be reported to federal authorities.
According to documents filed with the court, citizens and residents of the United States who have a financial interest in, or signature authority over, a financial account in a foreign country with an aggregate value of more than $10,000 at any time during the year are required to file an FBAR with the U.S. Department of the Treasury.
The FBAR reporting requirement is separate from the obligation of a United States citizen or resident to indicate on a Federal income tax return whether the individual has an interest in a financial account in a foreign country by checking "Yes" or "No" in the appropriate box. The FBAR is an annual report, filed with the IRS.
When Francis is sentenced by Judge King on February 4, 2013, the statutory maximum sentence he will receive for the two offenses to which he is pleading guilty are eight years imprisonment and a fine of at least $500,000. In addition, Francis is obligated to pay the IRS a civil FBAR penalty of 50% of his highest balance for his failure to file FBARs as required by law.
The investigation and prosecution of Francis was conducted by IRS-Criminal Investigation's Los Angeles Field Office, in conjunction with the United States Attorney's Office for the Central District of California.
##### Press Release ###########################
(This ad is a "trade" for the writing of this column. Opinions
contained in the column are those of Mr. Terry Winders, CLP)

The object is to insert the numbers in the boxes to satisfy only one condition: each row, column and 3x3 box must contain the digits 1 through 9 exactly once. What could be simpler?