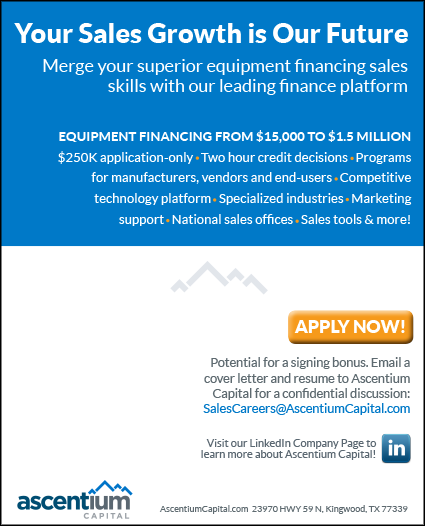 Thursday, October 31, 2013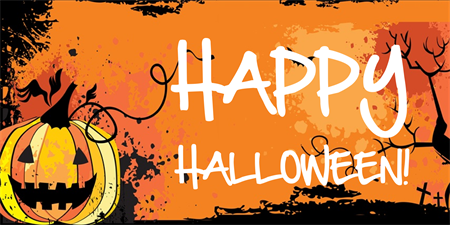 Today's Equipment Leasing Headlines
WAEL Baseball Hall of Fame
Classified Ads---Credit
Court Upholds Ruling Surviving Spouse Liable
---Kathleen Otto Responsible for Debt
by Christopher Menkin
New Hires—Promotions
Classified Ads---Help Wanted
CSI Leasing Increases Lease Origination & Income,
Adds Employees for Fiscal year 2013
Nancy Geary, CPA, CLP Awarded
Cindy Spurdle Award of Excellence
GPS Story from Maxim Commercial Capital, L.A., CA
"What Lurks Inside"
Non-Current Loans Take Another Bank Down
This Time 4th Florida Bank This Year
Banks Are NOT All the Same
by Charles Wendel, Financial Institutions Consulting
Cat People/Night of the Living Dead
the Exorcist/Alien/The Nightmare Before Christmas
Part II: Halloween Specials by Fernando Croce
Terrier Mix
Fresno, California Adopt-a-Dog
News Briefs---
The Economy? Don't Worry! Be Happy!
Fed Extends Stimulus as Growth Stumbles
Apple Will Pump $11 Billion Into Capital Expenditures Next Year
Man Opens Old Safe, Discovers Gold Coins
Facebook third-quarter revenue surges 60 percent
iPads Hold a Staggering 94% of the Education Market for Tablets

Broker/Funder/Industry Lists | Features (collection)
Top Ten Stories Chosen by Readers | Top Stories last six months
www.leasingcomplaints.com (Be Careful of Doing Business)
www.evergreenleasingnews.org

You May have Missed---
SparkPeople--Live Healthier and Longer
Sports Briefs---
California Nuts Brief---
"Gimme that Wine"
This Day in American History
SuDoku
Daily Puzzle
GasBuddy
Weather, USA or specific area
Traffic Live----

######## surrounding the article denotes it is a "press release" and was not written by Leasing News nor information verified, but from the source noted. When an article is signed by the writer, it is considered a "by line." It reflects the opinion and research of the writer
Please send to a colleague. Spread the news.
Also ask them to join our mailing list or bookmark our site.
We are free!


[headlines]
--------------------------------------------------------------
WAEL Baseball Hall of Fame
1993 Mary Jane Lindholm, The Manifest Group Marshall, Minnesota, originally published to commemorate the Minnesota Twins, who won the World Series 1987.
This was for the Western Association of Equipment Leasing (now National Equipment Finance Association) Fall Conference where the theme was baseball---and directors of the board all wore baseball uniforms ---and their cards distributed at the conference.
(Courtesy of Jim Swander)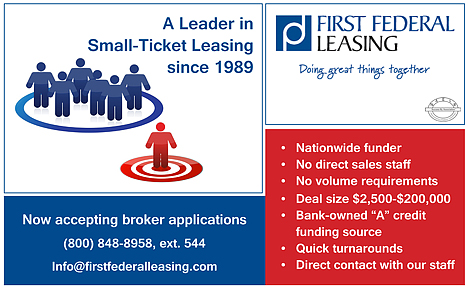 ---------------------------------------------------
You can help support Leasing News by sending our News Edition
to a colleague and asking them to subscribe. There is a form
at the bottom that makes it easy to do.
[headlines]
--------------------------------------------------------------
Classified Ads---Credit
(These ads are "free" to those seeking employment
or looking to improve their position)
Credit, syndication, workout experience
Exceptional work ethic, common sense coupled with practical experience in equipment finance, consumer, commercial. Can interact with all levels of borrowers and intermediaries. Not an originator – but can help sales team close – great up sell ability. Will relocate for the right opportunity AND can work remotely.aaacorrespondent@gmail.com

Free Posting for those seeking employment in Leasing:
http://www.leasingnews.org/Classified/Jwanted/Jwanted-post.htm
All "free" categories "job wanted" ads:
http://www.leasingnews.org/Classified/Jwanted/Jwanted.htm
[headlines]
--------------------------------------------------------------
Court Upholds Ruling Surviving Spouse Liable
---Kathleen Otto Responsible for Debt
by Christopher Menkin
When John Otto committed suicide regarding the Ponzi scheme of HL Leasing, Fresno, California, Superior Court Judge Donald S. Black, Fresno County, ruled "when no probate estate is opened, a surviving spouse is personally liable for the debts of a deceased spouse chargeable to both halves of the community property plus the separate property of the deceased spouse that has passed to the surviving spouse without administration (Prob. Code, 13350. This rule preserves for creditors the situation that would exist if the decedent had not died: Both spouses' community property plus the debts spouse' separate property are exposed to creditors' claims."(1)
Here is what has become more typical when the government does not intervene or rules otherwise, that civil action becomes the only alternative. In this case neither the FBI nor State of California filing Receivership, took any action regarding the claims by investors who lost all their money supposedly regarding American Express Business Leases held by Key Equipment Finance that never existed.
A class action case against the officers and others thought liable in the HL Leasing scheme, masterminded by John Otto, found the president, Dan Ramirez, and Andy Fernandez, chief financial officer, liable and ordered to pay $46.5 million to more than 1,200 who claim to be victims. Ara Jabagchourian, principal, Cotchett, Pitre & McCarthy, LLP, Burlingame, California brought the case before Judge Donald S. Black in Fresno County Superior Court.
Both Ramirez and Fernandez having been found guilty, are prevented from filing bankruptcy, and assets are liable. The wife of John Otto was not found guilty, but was adjoined. At age 73, she filed bankruptcy (2).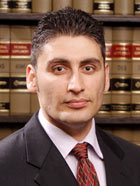 According to Ara Jabagchourian, the liquidated bankruptcy was over $2 million, with approximately $500,000 in a retirement account, not subject to the claim. This leaves approximately $1.5 million plus what assets are now available from Ramirez, president of HL Leasing, and Fernandez, CFO, to be divided by those with claims as well as attorney fees.
Reportedly the Ponzi scheme had been going on for almost 20 years and was fueling Heritage Leasing and other ventures by Otto, involving over 1,000 investors and an estimated at $132 million in liabilities. There was an active blog started May 14, 2009, containing over 1,163 entrees of heartaches, money lost, how it wiped out savings, college funds, loss of their homes, retirement money, and what can they do. (3)
A second blog brought up all the background information of John Otto, such things as noting he was not a graduate of Harvard University, as he claimed, as well as this note:
"According to flightaware.com, Air Fred's jet, tail number N725CC, left the United States only once in the months before John Otto's suicide -- a round trip to Canada the day before he died. The plane flew from Palm Springs to Victoria International, arriving in Canada at 2:03 pm and leaving Canada for Palm Springs a little more than an hour later at 3:09 pm on May 10. Somebody needs to figure out who or what John Otto's company's aircraft dropped off in Canada the day before John Otto's suicide. If it is just a coincidence, which would be nice to know." (4)
What happened to the $132 million? Was it all used in making monthly payments on the leases? Many of the investors reportedly went back 20 years, and gave testimony to the return they received that impressed the new investors?
Perhaps an FBI investigation would have found something, but then again, why isn't Sheldon Player, an ex-felon, not in jail regarding the obvious repeat actions that resulted in the bankruptcy of Equipment Acquisition Resources and the many banks, creditors, leasing companies, service providers, who lost millions?

Previous Articles:
http://www.leasingnews.org/Conscious-Top%20Stories/heritage_leasing.htm
[headlines]
--------------------------------------------------------------
New Hires—Promotions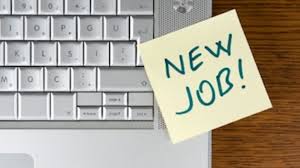 Oliver Althoff has joined Waypoint Leasing as managing director of Capital Markets & Treasury; "…will be responsible for leading the development and execution of Waypoint's debt financing strategy and the management of the Treasury function. Ed Washecka, CEO of Waypoint, said, 'Oliver's insights and contributions will be instrumental as we continue growing Waypoint's position as a leading provider of helicopter leasing and financing solutions globally'." Previously he was director of Transportation Lending at CIT Aerospace & Defense Finance (May, 2006-October, 2013). ECLP, General Electric (June, 2004-May, 2006), manager, FleetBoston Financial (February, 2002-July, 2003), business analyst, Mitchell Madison Group (June, 1998-January, 2000). University of Pennsylvania - The Wharton School, M.B.A., Finance (2002 – 2004) Activities and Societies: Wharton Wildmen Hockey (CFO), Investment Management Club, Wharton International Cultural Show, German Club Cornell University, MPA, Macro-Economic Policy (1997 – 1998). Activities and Societies: CIPA Forum (TV Production) Cornell University, BA, Economics and Government (1993 – 1997). Activities and Societies: Student Assembly Finance Commission Officer, Pi Kappa Phi Fraternity, Cornell Economics Society (President and Treasurer) Student Learning Skills Center (Macro-Econ Tutor), Career Management Office Mentor.
www.linkedin.com/pub/oliver-althoff/4/b15/162
Ben Carlile was named managing director, as well as retains title of president, Allegiant Partners, Inc., San Rafael, California. He joined the firm in October, 1999. Previously he was v.p., credit administration, Trinity Capital Corp. (1988-1999), manager, credit card receivables, Bank of America (1986-1988), sales finance, CIT Corporation, Western Region (1984-1986). Willamette University, B.S., Economics (1975 – 1979)
www.linkedin.com/pub/ben-carlile/9/a8a/b41
Jeffrey Morse named Risk Director Americas, Bibby Financial Services, Kennesaw, Georgia. Previously he joined Textron Financial as in October, 2005, and was promoted to SVP national underwriter manager, then SVP, special assets group, October, 2008). svp, senior region risk officer, GE Capital (April, 2002-September, 2005), v.p., senior underwriter, GE Capital (August, 1997-March, 2002), v.p., senior account executive, Bank of America (March, 1995-jULY, 1997).Chicago-Kent College of Law, Illinois Institute of Technology, Doctor of Law (JD), Law, Activities and Societies: Certificate in Environmental Law; Computer Lab Monitor, University of Massachusetts Dartmouth Bachelor of Science (B.S.), Business Administration' Activities and Societies: Cost Accounting Tutor; Sailing Club Treasurer.
www.linkedin.com/in/jeffreymorse1
Bill Pitcairn named vice president, First Financial Healthcare Solutions, New York. Previously he was senior account manager, Presidio Technology Capital (February, 2012-October, 2013), senior account manager, Cisco Capital (May, 2008-March, 2010). Marist College, BS Marketing and Economics, Sales, Accounting and Economics, 3.44 (1971 – 1975).
www.linkedin.com/pub/bill-pitcairn/1b/67a/711
Ailar Poormoghaddam promoted to Assistant Creditor at Allegiant Partners, Inc., Greenbrae, California. She joined the first October, 2012 as a credit and documentation associate. College of Marin 2012 – 2014 (expected), Redwood High School (2008 – 2012).
www.linkedin.com/pub/ailar-poormoghaddam/73/14/b89
Jennifer Sweat promoted to Channel Development Manager, Xi3, Greater Salt Lake City area. She joined the firm April, 2013 as technology solutions manager. She continues as president and founder of FlexMatch (July, 2012-Present), previously she was national account manager, Onset Financial (August, 2012-November, 2012), relationship manager, Pacific Western Bank (May, 2011-april, 2012). community education representative, Odyssey Hospice (July, 20011-March, 2012), branch manager, Mortgage Integrity (August, 2006-November, 2008), senior loan officer/trainer, Alta Financial Corp (February, 2003-July, 2006).The University of Georgia, BSED, Health Promotion & Behavior (1989 – 1995).
www.linkedin.com/pub/jennifer-sweat/9/ba6/303
Ryan van de Boogaard promoted to Senior Team Lead - Originations at Key Equipment Finance, Superior, Colorado. He joined the company November, 2007booking and account maintenance analyst, rose to the senior position March, 2009, then July 2011, team leader for booking and account maintenance. Previously he was MT, Enterprise Rent-a-Car (January, 2008-November, 23007), senior teller, Heritage Bank (August, 2001-January, 2007). Metropolitan State College of Denver, BS, Marketing (2001 – 2006),Graduated with a 3.5 GPA. A member of the National Honor Society, Internship- December (2004-May 2005). Vice President of Student Athletic Marketers (SAM) at Metropolitan State College of Denver.
http://www.linkedin.com/profile/view?id=6809741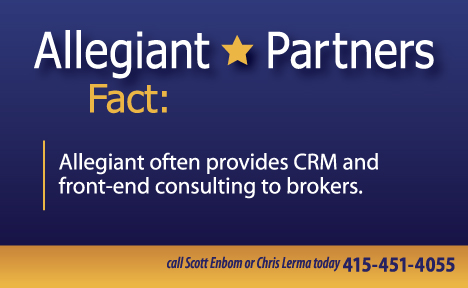 [headlines]
--------------------------------------------------------------
##### Press Release ############################
CSI Leasing Increases Lease Origination & Income
Adds Employees for Fiscal year 2013

St. Louis - CSI Leasing, Inc. (CSI) announces that new lease origination topped $829 million worldwide in fiscal year 2013, up nearly 15 percent from the previous fiscal year. Total assets were up 5.5 percent and net income was up 8.7 percent compared to the prior fiscal year ending June 30. CSI also added 80 new employees worldwide, an increase of more than 10 percent.

Steve Hamilton
President and COO
"This is a nice improvement given the difficult economic conditions encountered in the various markets in which we operate around the world. It's a testament to our dedicated employees and all the hard work they have put in throughout the year," said Steve Hamilton, president and COO. "In the past year, we have also invested in three additional equipment lifecycle services centers, located in Allentown, Pennsylvania; Calgary, Alberta; and Bratislava, Slovakia, to enhance the scope of our end-of-lease service offerings."
CSI also recently updated its online asset information tool, MyCSISM. The system, which provides customers with information regarding their leased assets, now has an improved user interface and administrative capabilities.
CSI Leasing, Inc. is one of the largest privately-held independent equipment leasing and equipment lifecycle services companies in the world. Established in 1972, CSI has operations throughout North, Central and South America, Europe and Asia. More information is available at www.csileasing.com.


### Press Release ############################
[headlines]
--------------------------------------------------------------
Classified Ads---Help Wanted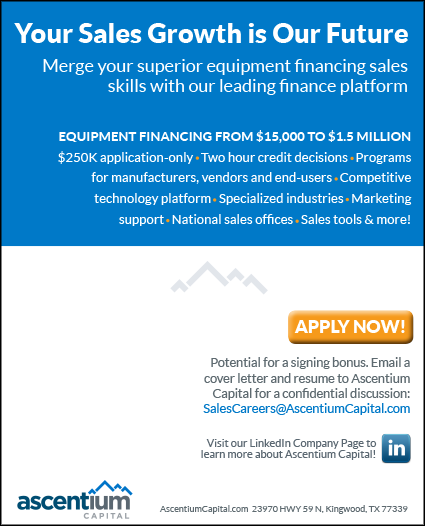 Sales Account Executives
Jacksonville, FL/Philadelphia, PA
Small Ticket funder with broad funding and
exceptional vendor service capabilties.
E-mail resume to: garyshivers@navitaslease.com
Navitas Lease Corp is an innovator in the Small Ticket Leasing
Industry. We offer solutions to small-to-medium sized businsses
looking to acquire and finance equipment.


Software Programmer
Fort Collins, Colorado

SQL & .Net programmer for Vision Commerce
Platform, Min. 2yr. exp.,Bachelor's degree
---or Course Work in related field
Click here for more information
www.pawneeleasing.com
-Est. 1982, specializing in the under $75,000
marketplace to smaller, closely-held businesses--
[headlines]
--------------------------------------------------------------
Nancy Geary, CPA, CLP Awarded
Cindy Spurdle Award of Excellence

The Board of Directors of the Certified Lease Professional (CLP) Foundation is proud to announce that Nancy Geary, CPA, CLP, Partner at ECS Financial Services, is the second recipient of the annual Cindy Spurdle Award of Excellence.

Nancy Geary, CPA, CLP
Cindy Spurdle was the first and only Executive Director of the CLP Foundation since its inception in May of 2000 until June 2012. The award was created to acknowledge the CLP who has contributed the most to the industry and best represents the CLP ideals and last year's winner was Theresa Kabot, CLP, K2 Funding.
When asked about the award, Ms. Geary stated, "I am honored to be the recipient of this wonderful award. I am a huge supporter of the CLP Foundation and its contribution to the industry, and am happy to be serving on the CLP Board of Directors during this time of growth and expansion. I would encourage every company in the industry to include the CLP Handbook in its employee training toolbox, and add obtaining the CLP designation to each employee's goals for the coming year. The knowledge gained in preparing for the exam will be valuable to any level of industry member, and the designation serves as an indicator of the individual's commitment to education and ethics."
The CLP designation identifies you as a knowledgeable professional to employers, clients, customer, and peers in the leasing industry. There are currently 195 Certified Lease Professionals throughout the world. For more information, call (206) 535-6281 or visit www.clpfoundation.org
The fourth edition has new chapters on Agriculture and Insurance with expanded sections on Lease Pricing and Asset Management - Collections. The History, Classification and Tax and Accounting chapters have also been updated to reflect the pending changes in the FASB and IASB Exposure Draft. Whether you're a college student, entry level leasing associate, or an old pro, this book is an invaluable resource.
(To learn more about the CLP Handbook)
http://www.clpfoundation.org/toolbox/clp_handbook.php
CLPs in Good Standing
http://www.clpfoundation.org/members/members.php
Why I Became a CLP series:
http://www.leasingnews.org/CLP/Index.htm

[headlines]
--------------------------------------------------------------
GPS Story from Maxim Commercial Capital, L.A., CA
"What Lurks Inside"
A Maxim trucking customer was over 60 days past due on a reefer trailer he had financed. Maxim began the repossession process after a number of customer phone calls went unanswered. Even though a GPS unit had been installed, we were having trouble locating the equipment because the GPS had reporting gaps every 3-4 days. Each time, the reporting stopped in El Paso, TX, so we assumed the truck had been driving into Mexico.
Since we couldn't repo from Mexico, we waited until the right opportunity arose. Finally, the GPS showed the vehicle location at a repair shop in southern Texas. The repo company moved in and recovered the truck off the repair lift at the shop. Less than 2 hours later, Maxim received a phone call from an INS agent working on border patrol between the US and Mexico.
INS Agent: "Mr. Rashti, did your company recently pick up a 2008 refrigerated trailer leased under the name of Mr. X?
Shervin Rashti: "Yes, we did. That trailer belongs to Maxim Commercial Capital since the customer has not contacted us or made a lease payment in over 60 days. He is in violation of his lease agreement. Do you need to see our lease documents?"
INS: "Unfortunately, that trailer belongs to the INS now. It is part of a federal investigation. We need you to return it to the repair shop… immediately."
Maxim's repo agent returned the trailer to the repair shop where it was put back up on the lift and the customer had no idea the repossession ever occurred. A week later, the GPS went out again. Maxim confirmed the customer had been cutting the power to the trailer each time he crossed the border when the INS arrested the customer for human trafficking of illegal immigrants from Mexico into the U.S.!
Mae Philpott
mae@maximcc.com


• Contract Negotiations • Fraud Investigations
• Credit Investigations • Skip-tracing
• Third-party Commercial Collections
John Kenny
Receivables Management
For flat fee or commissions basis

john@jkrmdirect.com | ph 315-866-1167| www.jkrmdirect.com
(Leasing News provides this ad as a trade for investigations
and background information provided by John Kenny)



[headlines]
--------------------------------------------------------------
Non-Current Loans Take Another Bank Down
This Time 4th Florida Bank This Year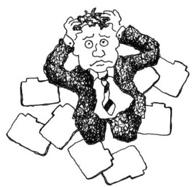 (in millions, unless otherwise)
Non-Current Loans
2006 $101,000
2007 $442,000
2008 $3.1
2009 $2.8
2010 $2.8
2011 $1.5
2012 $1.8
06/13 $1.5
The two branches of Bank of Jackson County, Graceville, Florida, were closed with First Federal Bank of Florida, Lake City, Florida, to assume all of the deposits. Established September 6, 1934, the bank had 16 full time employees as of June 30, 2013, at each branch in Graceville and Marianna. Year-end 2006 the bank had 27 full time employees.
When the bank was closed it had a $6,000 net equity
and Tier 1 risk-based capital ratio: 0.0003.

Graceville is a city in Jackson County, Florida, United States, latest population 2,392 (2004.) Jackson County is a rural community primarily composed of businesses in agriculture, manufacturing, service, and retail trade. In addition, many government facilities are located within the county, including a federal prison and three state correctional institutions.
http://en.wikipedia.org/wiki/Graceville,_Florida
As of June 30, 2013 Bank of Jackson County had approximately $25.5 million in total assets and $25.0 million in total deposits. In addition to assuming all of the deposits of Bank of Jackson County, First Federal Bank of Florida agreed to purchase approximately $23.1 million of the failed bank's assets.
The FDIC will retain the remaining assets for later disposition.
Tom Wilder IV, Chief Marketing Officer
Thomas W Wilder, Chief Executive Officer
The FDIC estimates that the cost to the Deposit Insurance Fund (DIF) will be $5.1 million.
(in millions, unless otherwise)
Net Equity
2006 $2.8
2007 $2.9
2008 $3.0
2009 $2.4
2010 $720,000
2011 $647,000
2012 $651,000
10/13 $6,000
Profit
2006 $217,000
2007 $32,000
2008 -$41,000
2009 -$420,000
2010 -$1.7
2011 $63,000
2012 $4,000
10/13 -$645,000
Charge Offs
2006 $80,000 ($48,000 other loans, $35,000 loans to individuals.- $3,000 farmers)
2007 $57,000 ($58,000 loans to individuals, -$1,000 commercial/ind.)
2008 $75,000 ($58,000 loans to individuals, $$11,000 1-4 family, $6,000 construction.)
2009 $443,000 ( $253,000 nonfarm/nonres./$27,000 individuals, $59,000, 1-4 family, $19,000 commercial industrial,
2010 $861,000 ($570,000 nonfarm/nonres., $228,000 commercial/industrial, $17,000 other loans, -$18,000 other consumer loans
2011 $98,000 ( $111,000 farmland, $20,000 commercial/industrial, -$28,000 individuals)
2012 $28,000 ( $31,000 commercial/industrial, $10,000 1-4 family, -$13,000 individuals, $-12,000 consumers, -$1,000 auto's.)
10/13 $71,000 ( $63,000 nonfarm/nonresidential, $8,000 individual)
Construction and Land, 1-4 family multiple residential, Multiple Family Residential, Non-Farm Non-Residential loans.
http://www.fdic.gov/news/news/press/2013/pr13097.html
[headlines]
--------------------------------------------------------------
Banks Are NOT All the Same
by Charles Wendel
Financial Institutions Consulting
(Reprinted with Permission)
I heard a comment at a banking conference last week that I have heard many times before: "We [banks] are all alike. We only compete on price." If that attitude permeates your company or any of the lines-of-business within it, you are condemning yourself to an undifferentiated marketing approach that can only result in poor returns. Of course we also hear from other banks that say they have created differentiated approaches when in in fact they are deluding themselves. They will also likely generate subpar returns in what has become for many a slow growth and hypercompetitive market.
The self-defeating comment above resonated even more because of a recent Wall Street Journal column titled "Lenders Looking All Too Similar" that quotes a bank customer saying, "In the end, banks are really all the same." Really? From the perspective of someone who has been able to look at hundreds of banks from the inside, my response is No! The good banks, whether big or small in size are not the same and, most importantly, their customers know it. They oftentimes differentiate themselves less by the products and services they provide than whom they sell them to and how they sell to customers. They also avoid the lemming-like rush to the latest product scheme and stick to their core business and core customers.
One of the issues that has plagued the industry and that the WSJ article highlights concerns the tendency of banks to do too much rather than too little. Ironically many banks avoid focus, one of the handful of factors that can distinguish them with their customers. UBS's chief finance officer reflected, "We were trying to be all things to all people in all regions." The column also quotes Mike Corbat of Citigroup saying how they are dealing with this same tendency: "We have gotten rid of many things that today would be classified as hobbies."
How does a bank avoid being "alike" all the other banks when there are about 7,000 banks, operating in an increasingly regulated industry where deposit products and loan products are largely similar? Examples of distinctive approaches exist with banks both large and small.
US Bancorp with over $350 Billion in assets has traveled a consistent and deliberately narrow path for decades. It operates no "hobbies", and a recent investor report showed the bank among the top five providers (and often among the top two or three) in the 20 businesses it operates within its four business lines. How have they differentiated themselves? They have had stability both in top management and in the strategy they have been executing. They have carefully selected the businesses to develop and, conversely, those to keep away; they have always emphasized risk management and refused to stretch for growth. They are a true relationship bank, rather than a bank that claims to be relationship oriented.
Signature Bank with about $20 Billion in assets provides another example of a bank that is not competing on price but rather in this case the expertise of its relationship management teams. The bank attracts experienced players who often have become frustrated with the bureaucracy and inward-looking focus of many big banks. Bankers can establish their own franchise and develop an annuity-like income based upon the revenues they generate. The bank's culture and compensation encourages a very proactive banker who, rather than selling a commodity product, works to provide targeted solutions for clients, a very different emphasis. One benefit it takes advantage of is being a relatively new bank with none of the legacy baggage of many other institutions.
A much smaller bank, Suncoast National Bank of Florida with about $2 Billion in assets has created a unit within it called Accelerate that focuses on small businesses and lower-end middle market companies. Each office can make substantial credit decisions; one additional senior signature allows for the approval of most loan requests. Speed, accessibility, and local knowledge all serve to differentiate this effort. Of course, as above, strong risk management is a key to success.
Outside of traditional banking, merchant advance lenders offer the same cash flow lending product of other banks but do so in a way that differentiates them. They are offering a service that banks could provide at least as well with a bank's access to account information and inherent customer relationship power. However, bank concern over compliance and potential PR issues keeps most U.S. banks away from this area unlike in other countries like Brazil. The nature of the customers the merchant advance (MA) companies serve, the MA's responsiveness and their willingness to lend where the banks will not, allows them to earn a pricing premium.
Many banks have allowed themselves to become alike, offering the same products to the same customer set. They have narrowed the credit box in which they operate, resulting in more bank competitors fighting over a limited customer set. That is one reason an increasing number of banks are focusing on lending areas such as equipment finance and asset based lending, distinctive offers that not all banks provide (yet).
Viewing yourself as being the same as your competitor is simply a loser's strategy, one that conveys a mindset that is closed off to the creativity and focus on excellent execution that has allowed other banks to succeed. Unfortunately, we see many banks operating with a "we're all the same" philosophy. And, today, the internal rise of the compliance people often seems to serve an excuse for inaction and limited innovation in any area, with compliance personnel and regulators sometimes providing an excuse for inertia. (The Rise of the Compliance People is a potential title for a bank-themed movie this Halloween week.)
Yes, many of the fundamental products are the same, but smart phones and autos also perform largely the same functions while maintaining a distinctive brand and attracting different customer sets. Few, if any banks, will ever have the brand power of Apple or even Samsung, but, as the best banks do, they must avoid competing as the low-priced player.
Financial Institutions Consulting
227 East 58th St, 5th Floor
New York, NY 10022
Phone: 917-744-6600
Email: info@ficinc.com
URL: www.ficinc.com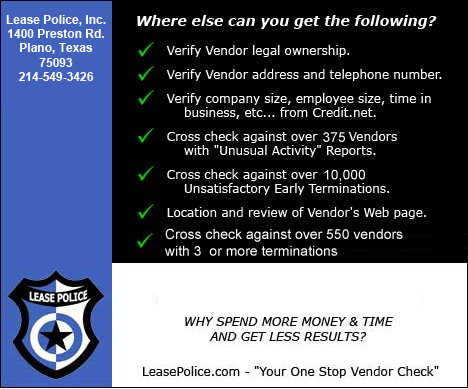 (Leasing News provides this ad "gratis" as a means
to help support the growth of Lease Police)

[headlines]
--------------------------------------------------------------
[headlines]
--------------------------------------------------------------

Terrier Mix
Fresno, California Adopt-a-Dog

Buddy
ID#:4935347
Sex: Male
Age: Senior
"I am up to date with shots and good with dogs."
BUDDY's Story...
"I am Buddy and I am a little bit on the elder side but not much. I still got some good years left in me and would like to spend them with someone who would love me and take care of me. I am not a big dog so would fit in with someone who is mature like me. I would love you for the rest of our lives if you would just give me a chance. Adoption fee for this dog will be $100.00, which helps with the expenses for spaying or neutering your pet, all vaccinations, including rabies up to date, heartworm testing, microchip, and any other grooming or medical care that was needed when the dog was rescued by ARF."
If you would like to fill out an application online, you can go to our website at www.arf-fresno.com, click on the Adoption Section and complete the application. Animal Rescue of Fresno is located at 4545 East Dakota Ave., Fresno, CA 93726

Contact this rescue group at: boxerpugrefuge@arf-fresno.com
http://www.arf-fresno.com
We are open the following hours:
Wednesday: 3:00pm - 6:00pm
Friday, Saturday & Sunday: 10:30am-2:30pm
All other days and times By Appointment Only.
Call us at: 559-225-5715

Adopt-a-Pet by Leasing Co. State/City
http://www.leasingnews.org/Conscious-Top%20Stories/Adopt_Pet.htm

Adopt a Pet
http://www.adoptapet.com/


[headlines]
--------------------------------------------------------------

Software Programmer
Fort Collins, Colorado

SQL & .Net programmer for Vision Commerce
Platform, Min. 2yr. exp.,Bachelor's degree
---or Course Work in related field
Click here for more information
www.pawneeleasing.com
-Est. 1982, specializing in the under $75,000
marketplace to smaller, closely-held businesses--

News Briefs----
The Economy? Don't Worry! Be Happy!
http://ww2.cfo.com/the-economy/2013/10/the-economy-dont-worry-be-happy/
Fed Extends Stimulus as Growth Stumbles
http://www.nytimes.com/2013/10/31/business/economy/fed-maintains-stimulus-awaiting-sustainable-growth.html?ref=business
Apple Will Pump $11 Billion Into Capital Expenditures Next Year
http://allthingsd.com/20131030/apple-will-pump-11-billion-into-capital-expenditures-next-year/?mod=atd_homepage_carousel
Man Opens Old Safe, Discovers Gold Coins
http://gma.yahoo.com/blogs/abc-blogs/old-safe-given-away-scrap-filled-gold-coins-174545230--abc-news-topstories.html
Facebook third-quarter revenue surges 60 percent
http://www.mercurynews.com/business/ci_24419933/facebook-third-quarter-revenue-surges-60-percent
iPads Hold a Staggering 94% of the Education Market for Tablets
http://mashable.com/2013/10/30/ipad-education-market/

[headlines]
--------------------------------------------------------------





--You May Have Missed It
Some Find Path to Navajo Roots Through Mormon Church
http://www.nytimes.com/2013/10/31/us/for-some-the-path-to-navajo-values-weaves-through-the-mormon-church.html?_r=0


[headlines]
--------------------------------------------------------------

SparkPeople--Live Healthier and Longer

6 Fitness Rules Meant to be Broken
New Takes on Outdated Advice
http://www.sparkpeople.com/resource/fitness_articles.asp?id=1656
[headlines]
--------------------------------------------------------------

Baseball Poem
The Catcher Learns the Motion
by Tim Peeler
and is often the hub of the movements,
he reads the Morse code of the pitcher
and returns the speech of the dumb,
he loves the sphere and its ridges,
rips it from the tight mitt
with or against the seams
whistles it from a frog squat.
the catcher learns
he is the hat of the hat dance,
the pitcher may think himself
the center of gravity,
but the catcher
waits at the apex of the great angles,
slaps the leather trap
on the errant razor
as it spits up from the dust.
the catcher imprints the motions of the hitters,
checks the rhythm of their passages,
knows he must slip an extra measure
at the end of their cha-cha-cha,
the catcher is the great disturber,
can cock twice on his return throw,
spit on the plate, call for the "buzzer"
block the ump's clear visage,
bilingual kamikaze
chattering like a wired chimp,
muttering with silent busted digits,
sacrificing legs
to the varicose crouch and
the ruinous crunch
of the few that get through
to thin armor.
--
Touching All Bases
Poems from Baseball
Tim Peeler
www.mcfarlandpub.com

[headlines]
--------------------------------------------------------------

Sports Briefs----



Red Sox win third World Series in 10 years
http://live.boston.com/Event/World_Series_Game_6_live_updates
Does Philadelphia Eagles' Chip Kelly Have the Curse of College Coaches?
http://sports.yahoo.com/news/does-philadelphia-eagles-chip-kelly-curse-college-coaches-140200204--nfl.html
Marcus Mariota earns UCLA respect after he asks refs not to throw a flag
http://sports.yahoo.com/blogs/ncaaf-dr-saturday/marcus-mariota-earns-ucla-respect-asks-refs-not-172236283--ncaaf.html
Jerry Jones says Brian Waters done for season, dealing big blow to Cowboys' offensive line
http://sports.yahoo.com/blogs/nfl-shutdown-corner/jerry-jones-says-brian-waters-done-season-dealing-142639323--nfl.html
[headlines]
--------------------------------------------------------------


California Nuts Briefs---


San Jose Mayor Chuck Reed extends hand to state unions
http://www.sacbee.com/2013/10/30/5865914/san-jose-mayor-chuck-reed-extends.html
Guy Fieri's heated feud caught on video
http://www.pressdemocrat.com/article/20131030/articles/131039954
SF Chronicle to Stop Using 'Redskins' in Print
http://www.nytimes.com/aponline/2013/10/30/us/ap-us-redskins-san-francisco-chronicle.html?hp
[headlines]
--------------------------------------------------------------


"Gimme that Wine"
http://www.youtube.com/watch?v=EJnQoi8DSE8



Harvest of Good News for Finger Lakes Wineries
http://www.winebusiness.com/news/?go=getArticle&dataid=123569
A high-tech harvest at Conn Creek Winery
http://napavalleyregister.com/lifestyles/food-and-cooking/wine/a-high-tech-harvest-at-conn-creek-winery/article_05ae2882-3d2f-11e3-8ee2-001a4bcf887a.html
Like sands through an hourglass go the wine
http://napavalleyregister.com/calistogan/news/local/like-sands-through-an-hourglass-go-the-wine/article_56af35bc-311a-11e3-951b-0019bb2963f4.html
The Thirstiest Girl: Leslie Sbrocco
http://www.wine-searcher.com/m/2013/10/the-thirstiest-girl-leslie-sbrocco


Free Mobile Wine Program
http://leasingnews.org/archives/Feb2010/2_26.htm#mobile
Wine Prices by vintage
http://www.winezap.com
http://www.wine-searcher.com/
US/International Wine Events
http://www.localwineevents.com/
Winery Atlas
http://www.carterhouse.com/atlas/\
Leasing News Wine & Spirits Page
http://two.leasingnews.org/Recommendations/wnensprts.htm
[headlines]
----------------------------------------------------------------
This Day in History
"Mischief Night", not celebrated as it was when I was a child: on the evening before Halloween and an occasion for harmless pranks, chiefly observed by children. However, in some areas of the US, the destruction of property and endangering of lives has led to the imposition of dusk-to-dawn curfews during the last two or three days of October. Not to be confused with "Trick or Treat," or "Beggar's Night," usually observed on Halloween.
1734- birthday of John Adams, second president of the US (term of office: Mar 4, 1797—Mar 3, 1801), had been George Washington's vice president, and was the father of John Quincy Adams (6th president of the US). Born at Braintree, MA, he once wrote in a letter to Thomas Jefferson: "You and I ought not to die before we have explained ourselves to each other." John Adams and Thomas Jefferson died on the same day, July 4,1826, the 50th anniversary of adoption of the Declaration of Independence. Adams's last words: "Thomas Jefferson still survives." Jefferson's last words: "Is it the fourth?"
1768 -The Wesley Chapel on John Street in New York City was dedicated. It was the first Methodist church building to be erected in the American colonies, and was restored in 1817, and again in 1840.
1815-Birthday of José Manuel Gallegos was born in Spanish
colonial
Mexico, in the town of Abiquiú, Nuevo México. Suspended from the priesthood for refusing to accept the authority of French religious superior, Bishop Jean Baptiste Lamy (who became the subject of
Willa Cather
's novel, Death Comes for the Archbishop), Gallegos put increasing energy into his political life. Subsequently, he was elected to the New Mexico Territorial House of Representatives, served as treasurer of the territory, and was superintendent of New Mexico Indian affairs. Gallegos returned to the U.S. House of Representatives for a second term in 1871.
http://memory.loc.gov/ammem/today/oct30.html
1838 -- The Mormon War of Missouri ended when over 200 state militiamen attacked the LDS settlement of Huan's Mill. Eighteen Mormons were killed, and a dozen wounded, in reprisal for Mormon militia attacks on several communities since August of that year. Joseph Smith then led his followers to Illinois.
http://www.answeringlds.org/index.html?artPersecution.html
1862-Yellow fever hits the Union Army .Union General Ormsby MacKnight Mitchell, commander of the Department of the South, is one of those who dies; at Beaufort, South Carolina. Born in Kentucky in 1809, Mitchell grew up in Lebanon, Ohio. He attended West Point and graduated in 1829 along with future Confederate leaders Joseph Johnston and Robert E. Lee. When the war erupted in 1861, Mitchell used his West Point education as a brigadier general in the Army of the Ohio under General Don Carlos Buell and participated in operations in Kentucky and Tennessee in 1862. Mitchell also directed raids into northern Alabama, capturing Huntsville in April 1862. Mitchell was a critic of the "soft war," or limited approach, of many northern generals, and his actions made him a target of conservative northern newspapers. Advocating a tougher stance against Southern civilians and the institution of slavery, he confiscated the property of prominent Confederates and protected slaves who escaped to his lines well before the practice was mandated by Federal policy. In July 1862 he was named commander of the Department of the South. He moved to headquarters on the Sea Islands of South Carolina, where he oversaw the building of schools and homes for slaves in the captured territory. This movement, begun by his predecessor, General David Hunter, is considered the first experiment in the reconstruction of the South. However, Mitchell's death from yellow fever cut short his participation in the experiment.
1864- Nevada became the 36th state. Anxious to have support of the Republican-dominated Nevada Territory for President Abraham Lincoln's reelection, the U.S. Congress quickly admits Nevada as the 36th state in the Union. In 1864, Nevada had only 40,000 inhabitants, considerably short of the 60,000 normally required for statehood. But the 1859 discovery of the incredibly large and rich silver deposits at Virginia City had rapidly made the region one of the most important and wealthy in the West. The inexpert miners who initially developed the placer gold deposits at Virginia City had complained for some time about the blue-gray gunk that kept clogging up their gold sluices. Eventually several of the more experienced miners realized that the gunk the gold miners had been tossing aside was actually rich silver ore, and soon after, they discovered the massive underground silver deposit called the Comstock Lode. The decisive factor in easing the path to Nevada's statehood was President Lincoln's proposed 13th Amendment banning slavery. Throughout his administration Lincoln had appointed territorial officials in Nevada who were strong Republicans, and he knew he could count on the congressmen and citizens of a new state of Nevada to support him in the coming presidential election and to vote for his proposed amendment. Since time was so short, the Nevada constitutional delegation sent the longest telegram on record up to that time to Washington, D.C., containing the entire text of the proposed state constitution and costing the then astronomical sum of $3,416.77.Their speedy actions paid off with quick congressional approval of statehood and the new state of Nevada did indeed provide strong support for Lincoln. On January 31, 1865, Congress approved the 13th Amendment to the U.S. Constitution banning slavery.
1864- The town of Helena, Montana, is founded by four gold miners who struck it rich at the appropriately named "Last Chance Gulch." The first major Anglo settlement of Montana had begun just two years before in the summer of 1862, when prospectors found a sizeable deposit of placer gold at Grasshopper Creek to the west. When other even richer deposits were soon discovered nearby, a major rush began as tens of thousands of miners scoured the territory in search of gold. In 1864, four prospectors spotted signs of gold in the Helena area while on their way to the Kootenai country, but they were eager to reach the reportedly rich gold regions farther to the north and did not to stop. But after striking out on the Kootenai, they decided to take "one last chance" on finding gold and returned. When the signs turned out to mark a rich deposit of placer gold, they staked their claims and named the new mining district Last Chance Gulch. Eventually, Last Chance Gulch would prove to be the second biggest placer gold deposit in Montana, producing some $19 million worth of gold in just four years. Overnight, thousands of miners began to flood into the region, and the four original discoverers added to their fortunes by establishing the town of Helena to provide them with food, lodging, and supplies. But unlike many of the early Montana mining towns, Helena did not disappear once the gold gave out, which it inevitably did. Located on several major transportation routes, well supplied with agricultural products from an adjacent valley, and near to several other important mining towns, Helena was able to survive and grow by serving the wider Montana mining industry. In 1875, the city became the capital of Montana Territory, and in 1894, the capital of the new state of Montana.
1872- Emily Post was born at Baltimore, MD. Published in 1922, her book Etiquette: The Blue Book of Social Usage instantly became the American bible of manners and social behavior and established Post as the household name in matters of etiquette. It was in its 10th edition at the time of her death Sept 25,1960, at New York, NY. Etiquette inspired a great many letters asking Post for advice on manners in specific situations. She used these letters as the basis for her radio show and her syndicated newspaper column, which eventually appeared in more than 200 papers.
1882-Birthday of William "Bull" Halsey, American admiral and fleet commander who played a leading role in the defeat of the Japanese in the Pacific naval battles of WWII, William Halsey was born at Elizabeth, NJ. In April 1942, aircraft carriers under his command ferried Jimmy Doolittle's B-25s to within several hundred miles of Japan's coast. From that location the aircraft were launched from the decks of the carriers for a raid on Tokyo. In October 1942, as commander of all the South Pacific area, Halsey led naval forces in the defeat of Japan at Guadalcanal, and in November 1943, he directed the capture of Bougainville. He supported the landings in the Philippines in June 1944. In the great naval battle of Leyte (Oct 23—25,1944
1888-The ball-point pen was patented by John J. Loud of Weymouth, MA. The patent was on a pen having a spheroidal marking point capable of revolving in all directions.
1893-Birthday of Charles Atlas, bodybuilder born Angelo Siciliano at Acri, Italy. Atlas created a popular mail order bodybuilding course, pegged to his own youthful troubles as a "97-lb weakling." The legendary sand-kicking episode used later in advertising for his course occurred at Coney Island when a lifeguard kicked sand in Atlas's face and stole his girlfriend. There generations of comic book fans read his advertisements. Died at Long Beach, NY, December 24, 1942
1893-After a rousing success, the Columbian Exposition held "American Cities Day" Oct 28, and Chicago Mayor Carter Harrison gave a speech before the visiting mayors. This was the highlight of the greatest new technology in America and hope was the economy would turn around. After he arrived home, Harrison's doorbell rang. When the mayor answered the door he was shot by Patrick Eugene Pendergast, who had been disappointed when his request for a Position with the city as corporation counsel was turned down. Instead of the elaborate ceremony that had been planned to close the exposition on Oct 30, a single speech was given and the flags lowered to half-mast.
1894- Daniel M. Cooper of Rochester, NY, received a patent for a card time recorder. The employee pressed a lever on the machine to record the time on specially printed cards divided by horizontal lines into seven equal spaces for the days of the week. The recorder, known as the Rochester, was manufactured by the Willard and Frick Manufacturing Company.
1917-The first US Navy chaplain who was Jewish was Rabbi David Goldberg of Corsicana, TX, who was appointed with the rank of lieutenant. He was advanced to lieutenant commander on January 1,1938, and retire don March 1, 1941.
1919--BUTTON, WILLIAM ROBERT Medal of Honor
Rank and organization: Corporal, U.S. Marine Corps. Entered service at: St. Louis, Mo. Born: 3 December 1895, St. Louis, Mo. G.O. No.: 536, 10 June 1920. Citation: For extraordinary heroism and conspicuous gallantry and intrepidity in actual conflict with the enemy near Grande Riviere, Republic of Haiti, on the night of 31 October_l November 1919, resulting in the death of Charlemagne Peralte, the supreme bandit chief in the Republic of Haiti, and the killing, capture and dispersal of about 1,200 of his outlaw followers. Cpl. William R. Button not only distinguished himself by his excellent judgment and leadership but also unhesitatingly exposed himself to great personal danger when the slightest error would have forfeited not only his life but the lives of the detachments of Gendarmerie under his command. The successful termination of his mission will undoubtedly prove of untold value to the Republic of Haiti.
1925-Birthday of tenor sax player/composer/arranger/producer Teo Macero, Glens Falls, NY.
http://shopping.yahoo.com/shop?d=product&id=1927158223&clink=dmmu.artist&a=b
http://www.furious.com/perfect/teomacero.html
http://www.holeintheweb.com/drp/drptm.htm
1930 – The great trumpet player Clifford Brown Birthday .Died June 26, 1956
http://cliffordbrown.net/bio.html
http://members.tripod.com/~hardbop/brownie.html
One of his finest albums:
http://www.amazon.com/exec/obidos/tg/detail/-/B00004NHC0/ref=pd_bxgy_
text_1/104-6431180-5019133?v=glance&s=music&st=*
1930 -- Duke Ellington records "Mood Indigo".
http://www.users.globalnet.co.uk/~mcgoni/ella/dukebio.html
1935- Woody Herman cuts first vocals with Isham Jones Band
1938- "War of the Worlds" was broadcast as part of a series of radio dramas based on famous novels, Orson Welles with the Mercury Players produced H.G. Wells's War of the Worlds. Near panic resulted when listeners believed the Simulated news bulletins, Which described a Martian invasion of New Jersey, to be real. People went into a panic as they believed the world was invaded and the end was near.
1941-The U.S. destroyer "Reuben James" was torpedoed and sunk off the coast of Iceland by a German submarine during the night of October 30-31. Some 100 lives were lost. It was the first American warship to be sunk in the war. Despite the passage of "Lend Lease" in support of Britain and other "free" countries in Europe, congress and the United States did not want to enter a war they thought "European." This attitude lost many lives and war preparation. The fact is December 8th the US declared war against Japan due to its sneak attack at Pearl Harbor, which wiped out most of the Pacific Navy force. On December 11, in obvious collusion, Germany and Italy declared war against the U.S. and Congress adopted a resolution recognizing a state of war.
1945- June Christy, with Stan Kenton, records "Just A-Sittin' and A-rockin'.
1946—Top Hits
Five Minutes More - Frank Sinatra
South America, Take It Away - Bing Crosby & The Andrews Sisters
Rumors are Flying - The Frankie Carle Orchestra (vocal: Marjorie Hughes)
Divorce Me C.O.D. - Merle Travis
1954 ---Top Hits
Hey There - Rosemary Clooney
Shake, Rattle and Roll - Bill Haley & His Comets
Smile - Nat King Cole
More and More - Webb Pierce
1960--The Elvis Presley LP "G.I. Blues" enters the Billboard Hot 200, where it will rise to number one and stay there for six weeks. It will finally fall of the chart 111 weeks later, making it the longest charting album of Elvis' career.
1962---Top Hits
Monster Mash - Bobby "Boris" Picket
He's a Rebel - The Crystals
Only Love Can Break a Heart - Gene Pitney
Mama Sang a Song - Bill Anderson
1962--Elvis Presley's 11th film, Girls! Girls! Girls! premiered in Honolulu, Hawaii.
1964--The Supremes achieve their second Billboard number one single with "Baby Love". Just four months earlier, other artists at Motown Records referred to them as "the no-hit Supremes."
1964 - Roy Orbison went gold with his hit single, "Oh, Pretty Woman".
1964-Twenty-two-year-old Cassius Clay, who later changed his name to Muham­mad All, became world heavyweight boxing champion by defeating Sonny Liston. All was well known for both his fighting ability and his personal style. His most famous saying was "I am the greatest!" Convicted of vio­lating the Selective Service Act in 1967, he was stripped of his title; the Supreme Court reversed the decision, though, in 1971. Au was the only fighter to win the heavyweight boxing title three separate times (and he defended that title nine times) until Evander Holyfield defeated Mike Tyson in 1996.
1966--WILLIAMS, JAMES E. Medal of Honor
Rank and organization: Boatswain's Mate First Class (PO1c.), U.S. Navy, River Section 531, My Tho, RVN, Place and date: Mekong River, Republic of Vietnam, 31 October 1966. Entered service at: Columbia, S.C. Born: 13 June 1930, Rock Hill, S.C. Citation: For conspicuous gallantry and intrepidity at the risk of his life above and beyond the call of duty. PO1c. Williams was serving as Boat Captain and Patrol Officer aboard River Patrol Boat (PBR) 105 accompanied by another patrol boat when the patrol was suddenly taken under fire by 2 enemy sampans. PO1c. Williams immediately ordered the fire returned, killing the crew of 1 enemy boat and causing the other sampan to take refuge in a nearby river inlet. Pursuing the fleeing sampan, the U.S. patrol encountered a heavy volume of small-arms fire from enemy forces, at close range, occupying well-concealed positions along the river bank. Maneuvering through this fire, the patrol confronted a numerically superior enemy force aboard 2 enemy junks and 8 sampans augmented by heavy automatic weapons fire from ashore. In the savage battle that ensued, PO1c. Williams, with utter disregard for his safety exposed himself to the withering hail of enemy fire to direct counter-fire and inspire the actions of his patrol. Recognizing the overwhelming strength of the enemy force, PO1c. Williams deployed his patrol to await the arrival of armed helicopters. In the course of his movement his discovered an even larger concentration of enemy boats. Not waiting for the arrival of the armed helicopters, he displayed great initiative and boldly led the patrol through the intense enemy fire and damaged or destroyed 50 enemy sampans and 7 junks. This phase of the action completed, and with the arrival of the armed helicopters, PO1c. Williams directed the attack on the remaining enemy force. Now virtually dark, and although PO1c. Williams was aware that his boats would become even better targets, he ordered the patrol boats' search lights turned on to better illuminate the area and moved the patrol perilously close to shore to press the attack. Despite a waning supply of ammunition the patrol successfully engaged the enemy ashore and completed the rout of the enemy force. Under the leadership of PO 1 c. Williams, who demonstrated unusual professional skill and indomitable courage throughout the 3 hour battle, the patrol accounted for the destruction or loss of 65 enemy boats and inflicted numerous casualties on the enemy personnel. His extraordinary heroism and exemplary fighting spirit in the face of grave risks inspired the efforts of his men to defeat a larger enemy force, and are in keeping with the finest traditions of the U.S. Naval Service.
1967--*PITTS, RILEY L. Medal of Honor
Rank and organization: Captain, U.S. Army, Company C, 2d Battalion, 27th Infantry, 25th Infantry Division. Place and date: Ap Dong, Republic of Vietnam, 31 October 1967. Entered service at: Wichita, Kans. Born: 15 October 1937, Fallis, Okla. Citation: Distinguishing himself by exceptional heroism while serving as company commander during an airmobile assault. Immediately after his company landed in the area, several Viet Cong opened fire with automatic weapons. Despite the enemy fire, Capt. Pitts forcefully led an assault which overran the enemy positions. Shortly thereafter, Capt. Pitts was ordered to move his unit to the north to reinforce another company heavily engaged against a strong enemy force. As Capt. Pitts' company moved forward to engage the enemy, intense fire was received from 3 directions, including fire from 4 enemy bunkers, 2 of which were within 15 meters of Capt. Pitts' position. The severity of the incoming fire prevented Capt. Pitts from maneuvering his company. His rifle fire proving ineffective against the enemy due to the dense jungle foliage, he picked up an M-79 grenade launcher and began pinpointing the targets. Seizing a Chinese Communist grenade which had been taken from a captured Viet Cong's web gear, Capt. Pitts lobbed the grenade at a bunker to his front, but it hit the dense jungle foliage and rebounded. Without hesitation, Capt. Pitts threw himself on top of the grenade which, fortunately, failed to explode. Capt. Pitts then directed the repositioning of the company to permit friendly artillery to be fired. Upon completion of the artillery fire mission, Capt. Pitts again led his men toward the enemy positions, personally killing at least 1 more Viet Cong. The jungle growth still prevented effective fire to be placed on the enemy bunkers. Capt. Pitts, displaying complete disregard for his life and personal safety, quickly moved to a position which permitted him to place effective fire on the enemy. He maintained a continuous fire, pinpointing the enemy's fortified positions, while at the same time directing and urging his men forward, until he was mortally wounded. Capt. Pitts' conspicuous gallantry, extraordinary heroism, and intrepidity at the cost of his life, above and beyond the call of duty, are in the highest traditions of the U.S. Army and reflect great credit upon himself, his unit, and the Armed Forces of his country.
1967 – The Supreme Court upholds the contempt-of-court convictions of Dr. King and seven other black leaders who led the 1963 marches in Birmingham. Dr. King and his aides enter jail to serve four-day sentences. "I must confess that over the last few years I have been gravely disappointed with the white moderate. I have almost reached the regrettable conclusion that the Negro's great stumbling block in the stride toward freedom is not the White Citizen's Council-er or the Ku Klux Klanner, but the white moderate who is more devoted to "order" than to justice; who prefers a negative peace which is the absence of tension to a positive peace which is the presence of justice; who constantly says "I agree with you in the goal you seek, but I can't agree with your methods of direct action;" who paternalistically feels he can set the timetable for another man's freedom; who lives by the myth of time and who constantly advises the Negro to wait until a "more convenient season." Shallow understanding from people of goodwill is more frustrating than absolute misunderstanding from people of ill will. Lukewarm acceptance is much more bewildering than outright rejection." — Dr. Reverend Martin Luther King, Jr., "Letter from the Birmingham Jail", 1963
http://coursesa.matrix.msu.edu/~hst306/documents/letter.html
1967 -- Benefit at the Fillmore for KPFA radio station. Pink Floyd and the Sopwith Camel performed.
http://www.sopwithcamel.com/
1970---Top Hits
I'll Be There - The Jackson 5
We've Only Just Begun - Carpenters
Fire and Rain - James Taylor
Run, Woman, Run - Tammy Wynette
1970---James Taylor's album "Fire and Rain" is certified Gold just as the single reaches #3 in the US.
1972 -- Worst US rail accident in 14 years; 45 die in Chicago.
1974- Muhammad Ali regained the heavyweight title by knocking out defending champion George Foreman in the eight round of a fight in Kinshasa, Zaire, first heavyweight championship fight ever held in Africa. Ali was named fighter of the year1976 by Ring magazine.
1975- Winger Johnny Bucyk of the Boston Bruins scored the 500th goal of his career in a 3—2 Bruins' victory over the St. Louis Blues. Bucyk finished his career with 556 goals and entered the Hockey Hall of Fame in 1981
1975--Queen's "Bohemian Rhapsody" was released as a single. It would stay on the chart for seventeen weeks, nine of them at number one and would eventually go platinum. The song would be re-released in December, 1991 after being featured in the movie Wayne's World and became a hit all over again.
1976 -Dr. Joseph H. Evans was elected president of the United Church of Christ. It made him the first African-American leader of this predominantly white denomination.
1976 - The group, Chicago, started its second (and final) week at number one on the pop singles charts with, "If You Leave Me Now". The hottest LP was Stevie Wonder's "Songs in the Key of Life". The album was number one for a total of 14 weeks.
1976 -Jane Pauley becomes news co-anchor of the Today Show.
http://www.msnbc.com/onair/bios/j_pauley.asp
http://www.emanila.com/benrazon/people/pauley.htm
http://talkshows.tqn.com/library/news/blnewsjanepauley.htm
1978---Top Hits
Hot Child in the City - Nick Gilder
You Needed Me - Anne Murray
Reminiscing - Little River Band
Let's Take the Long Way Around the World - Ronnie Milsap
1979-Richard Arrington elected first Black mayor of Birmingham, Alabama.
1984 - Barry Manilow opened at Radio City Music Hall, New York. His concerts sold out to the tune of $1.9 million, besting (by $100,000) the record set by Diana Ross.
1984 - Dan Ackroyd and John Belushi, aka The Blues Brothers (Jake and Elwood), hit the two-million-dollar sales mark with their LP, "Briefcase Full of Blues".
http://www.amazon.com/exec/obidos/ASIN/B000002J5M/
inktomi-musicasin-20/ref%3Dnosim/104-6431180-5019133
http://www.briefcaseblues.com/
1986---Top Hits
True Colors - Cyndi Lauper
Typical Male - Tina Turner
I Didn't Mean to Turn You On - Robert Palmer
Cry - Crystal Gayle
1996- IBM subsidiary Lotus said it would include a Web browser in its Lotus Notes software, a popular groupware program that allowed users to share data and collaborate on documents. The browser would allow users to store Web pages and work with them offline. In a surprise takeover, IBM had purchased Notes in July 1995, in an attempt to shore up its offerings in networking and Internet software. The takeover was the largest-ever deal for a software company. Companies such as System1,later to become CapitalStream, partnered with Lotus notes and offered a "seamless" technology from application to funding and documents via the Web through Nation's Capital ( never got off the prototype stages as leasing companies fought having their documents shared in System1 software.)
2001- Matt Williams becomes the first player in World Series history to hit home runs with three different teams. He homered in the Fall Classic for the Indians in 1997 and the Giants in 1989.
-------------------------------------------------------------

SuDoku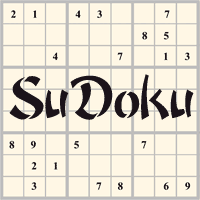 The object is to insert the numbers in the boxes to satisfy only one condition: each row, column and 3x3 box must contain the digits 1 through 9 exactly once. What could be simpler?
http://leasingnews.org/Soduku/soduko-main.htm
--------------------------------------------------------------

Daily Puzzle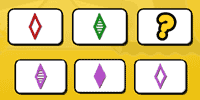 How to play:
http://www.setgame.com/set/puzzle_frame.htm
Refresh for current date:
http://www.setgame.com/set/puzzle_frame.htm
--------------------------------------------------------------


http://www.gasbuddy.com/
http://www.gasbuddy.com/GB_Map_Gas_Prices.aspx
http://www.gasbuddy.com/GB_Mobile_Instructions.aspx
--------------------------------------------------------------

Weather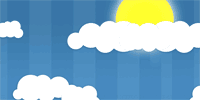 See USA map, click to specific area, no commercials
--------------------------------------------------------------

Traffic Live---
Real Time Traffic Information
You can save up to 20 different routes and check them out with one click,
or type in a new route to learn the traffic live
--------------------------------