CLP Spotlight---Donna Wesemman, Susquehanna

An Interview with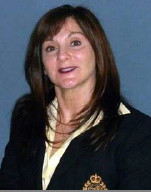 Donna Wesemman, CLP
Susquehanna Bancshares, Inc.
Susquehanna Commercial Finance, Inc.
What is one of your favorite things about the equipment finance industry?
The diversity ... different people, different occupations but mainly the different industries. I have experienced the good, the bad and the ugly. I have learned what makes a company successful and what makes a company fail. With my learned experience, I have been able to help businesses put together successful business plans and watch them implement the plan and grow. I am able to identify signs of fraud (although I am still amazed at it). I learned collections, credit, documentation, and sales. I learned so much about so many different industries, from a Segway PT unit, to Reverse Osmosis equipment, material handling and construction equipment to machine tool and woodworking equipment, just to name a few. I actually know what an "edge-bander" and a "router" is and how all the above equipment is used in its related business. I enjoy spending time with vendors and end users learning their business and touring their operations
Can you tell us about your background in the industry?
I can't say that when asked as a child what I wanted to be when I grew up, that the answer was "I want to be in equipment finance". After all I was supposed to be a princess but since that didn't happen I had to find another gig. I started my career in leasing and finance when I was a junior in high school (yes, 11th grade). I was looking for a part time job after work and the Catholic nuns at Hallahan High School sent me to work as a Girl Friday at a small independent leasing company in Center City Philadelphia called Commercial Leasing Company. I worked there part-time for 4 years while I went to school. I learned from the ground up ...
I left Commercial Leasing Company to help start up and serve for the next seven years as the Vice President of Citi Lease which was a captive finance arm for the largest Canon copier company on the east coast. This company later became the well known Canon Financial Services, Inc. located in New Jersey. I was a partner and Vice President in another copier captive organization as well as a lender in an asset based lending group for a major bank.
For the last 12 years, I have worked with Susquehanna Bank, in their commercial equipment finance division, Susquehanna Commercial Finance. I have held positions in Operations, Manager of our Broker Division and currently Vice President of Sales
What are some of the biggest challenges in your day?
Currently the biggest challenge of my day is time management. The recent downturn in the economy has brought with it many challenges but the biggest is providing the superior service that I have become accustomed to providing with a smaller staff. Our entire team has had to wear many hats and juggle many balls. However, 2011 is looking up as we have started adding staff again.
If you won 50 million dollars in the lottery, what would you do with the money?
First, I would make sure everyone in my family was financially taken care of. Then take a year vacation and travel. After that I would open a doggie day care, a senior dog care center & animal shelter and spend my days caring for and loving animals.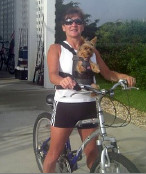 Riding on the wild side.

In the movie about your life, who would you cast to play you?
It would have to be Sandra Bullock. She is an independent women and her outlook on life, sense of humor and entrepreneurship spirit is how I see myself in my own life.

Would the movie be a drama, a comedy, a romantic-comedy, action film, or science fiction?

Definitely a romantic-comedy. My favorite Sandra Bullock movie was Miss Congeniality. I smile just thinking of her in that role. If you could be a super hero, what would be your super power and why?
Dynamic Donna would have the power to read people's mind. Just think of the fun you would have with THAT power. Of course, I would use it for good but come on; some bad would just have to pop in there. It would give me an advantage in all aspects of life, business and personal. Is that cheating????
If you could transport yourself anywhere instantly, where would you go and why?
Bora Bora in Tahiti, on a sail boat, on a clear crisp 88 degree day with the bluest skies and brightest sun with champagne, caviar, the love of my life, Bob and my puppy dog, Porche-'a! Why??? —WHY NOT!!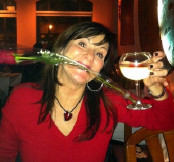 Valentine Day

Why Choose Advanced Property Tax Compliance?


Dedicated to the leasing industry
click here to learn more.

Hear What Our Clients say about us
click here

Gary DiLillo, President 216-658-5618 or gary@avptc.com
[headlines]
--------------------------------------------------------------
Leasing Industry Help Wanted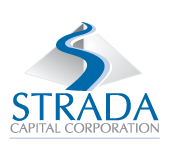 ---
Executive Director of Sales
Laguna Hills, CA


Base Salary, performance bonuses, sales overrides, full benefits
Require excellent track record of integrity based performance with strong leadership skills for business development.
Manage existing sales force. Optimize diverse array of financial products and solutions. Execute sales enablement strategies. Trusted advisor on executive team.
"STRADA Capital has been raising the standard for excellence in financial solutions for over 10 years. Our success stems from our
unwavering commitment to our customer's success"
Brad Kissler, BKissler@stradacapital.com, 949-789-8850, ext.222

www.stradacapital.com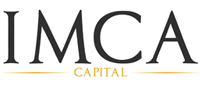 Looking for seasoned sales professionals with 5+ years experience closing both Equipment Leasing Transactions and Merchant Cash Advance Transactions
---New leads daily generated through our marketing efforts, and call center. Base salary plus commission, includes daily abundance of marketing leads.
West Los Angeles, CA
Emma 310.447.3460 ext. 319 ecabildo@imcacapital.com


Chief Credit Officer St. Cloud, Minnesota

10+ Years Exp. Key Management or
lending role in leasing industry
Click here for more information

www.northlandcapital.com
Our partners, Harvest Land Cooperative and its financial division AgQuest Financial, provides strength and resources that allow us to offer competitive rates and specialized service that comes from a small-company atmosphere.
For information on placing a help wanted ad, please click here:
http://www.leasingnews.org/Classified/Hwanted/Hwanted-post.htm

Please see our Job Wanted section for possible new employees.
Help Wanted Web Ad New Programs

Classified Ad Section
(rotates chronological above headlines and
also appears in Classified Ad section.) *
15 days in a row:
$395 four lines (a space is a line)
($25 each additional line or space)
30 days in a row:
$595 four lines (a space is a line)
($40 each additional line or space)


[headlines]
--------------------------------------------------------------
New Hires/ Promotions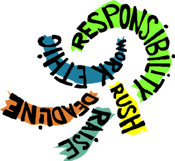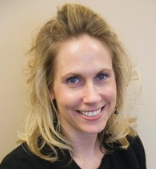 Laura Bentley named Senior Director, Client Services, US Capital Corporation, Crystal Lake, Illinois. She joined the firm September 2007 as Director, Marketing Communications. Realtor Assistant, Re/Max Unlimited Northwest (March, 2004-June, 2006), Marketing and Personnel Manager, Family Alliance (2002-2004). Illinois State University BS, Public Relations (1995 – 2000)) Webster University.
http://www.linkedin.com/pub/laura-bentley/18/762/6bb
Tahir Baloch has been named marketing director for First National Capital Corporation, Foothill Ranch, California. Previously he was Chief Marketing Officer, Absolute Source (March, 2008-September, 2011), VP Marketing, C.A. Bancorp (August, 1989-February, 2008), Marketing Director, Amplicon (1989 2008). Pepperdine University, The George L. Graziadio School of Business and Management BS, Marketing and Business Management (1994 – 1996).
http://www.linkedin.com/pub/tahir-baloch/11/b58/963
Mike Burnham was named Consultant at First National Capital Corporation, Foothill Ranch, California. He retired after 38 years in the Equipment Leasing and Finance Industry. SVP, Credit and Operations, First National Capital (March, 205-August, 20110, VP, Operations/Sales Support Manager, Fifth Third Bank (August,2000-March, 2005), VP, International Commercial Leasing, AVCO Financial services (1997-2000), Manager, Diversified Industries Group, Vendor Finance, GE Capital (1985-1994)
http://www.linkedin.com/pub/mike-burnham/6/a16/676
Mark D. Casel appointed vice president, major programs, Key Equipment Finance, Superior Colorado. "In this role, Casel will manage Key Equipment Finance's largest manufacturer alliance, Cisco Capital, ensuring continued delivery of outstanding service and support." He is located in the Dallas/Forth Worth area. He joined Key Equipment Finance June, 2011. Prior he was Vice-President, Business Development, GE Commercial Finance (April, 2009-Apri, 2011), Chief Marketing Officer, Office Imaging, GE Capital (January, 1987-April, 2009). University of Iowa - Henry B. Tippie College of Business (1983 – 1987)
http://www.linkedin.com/pub/mark-casel/7/445/27a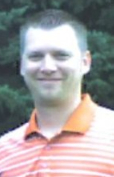 Ryan Dicken joins Union Leasing, Inc., Schaumburg, Illinois as Regional Sales Manager for the Midwest Region. Previously he was Vice-President, Business development, Donlen Corporation (February, 2010--June, 2011), Sr. FAS Account Manager, Donlen Corporation (February, 2007-February, 2010) Manager Enterprise Rent-a-Car (June, 2004-February, 2007), Sales Biggers Mitsubishi (200-2003).Eastern Illinois University Business and Finance (1994 – 1998).
http://www.linkedin.com/pub/ryan-dicken/13/588/334
Jeff Enoch has joined PNC Equipment Finance, Pittsburgh, Pennsylvania as vice-president of business development. "In this role, Enoch will be responsible for sales and business development with manufacturers, software providers and dealers across all industry types." He previously was Vice-President Sales, SG Equipment Finance, USA (November, 2008-August, 2011), Senior Vice-President, CIT Group (September, 2007-October, 2008), Vice President & Director, Key Equipment Finance (2006-2007), Vice President, Business development, De Lage Landen (2004-2006), National Sales manager, GE Capital Corporation (2001-2004), Vice President, Business Development, Deutsche Financial Services (1991-2001). The College of New Jersey (1975 – 1979), University of Bridgeport MBA, Marketing.
http://www.linkedin.com/pub/jeff-enoch/8/10a/9b5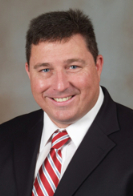 Greg Kealey named Regional Manager at TD Equipment Finance, West Palm Beach, Florida. "He is a vice president responsible for meeting the equipment financing needs of TD Bank's commercial, middle market, healthcare and municipal clients throughout south and central Florida." He joined TD Equipment June, 2011. Vice-President, SunTrust Equipment Finance * Leasing (January, 2005-June, 2011), Senior Manager, Business Development Bank of Canada (2003-2004), Regional Manager, Alter Moneta Equipment Finance, Division of National bank of Canada (2002-2003), Business Development Manager, ABM AMRO Leasing (LaSalle) (1997-2005), Account Manager, Commercial Banking, Bank of Montreal(1996-1997), Account Manager, Commercial Equipment Finance (CEF), GE Capital (1994-1996). BSc, Management Business Administration at University of North Carolina at Pembroke (1991-1994), McMaster University, Business Administration (1990-1991). Transferred to UNCP to continue studies and to play NCAA baseball. Activities and Societies: Jerry Carey Memorial Scholarship Winner, Wally Beavis Memorial Scholarship Winner Kenner Collegiate Athletic Booster Club Scholarship Winner, Ontario Scholar Award, McMaster University Football player (red-shirted due to injury). Kenner Collegiate (High School).Babson College - Franklin W. Olin Graduate School of Business MBA, Finance/Marketing (1982 – 1986), The University of Connecticut BS, Business Administration (1970 – 1974), Avon High School (1966 – 1970)
http://www.linkedin.com/pub/greg-kealey/9/776/3bb

James Motley has joined First National Capital Corporation, Foothill Ranch, California, as syndication manager. "Motley has more than 30 years of experience in managing commercial credit. Prior to joining FNCC, he worked with Wells Fargo Equipment Finance and California First National Bancorp."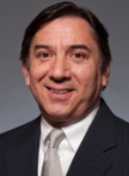 Peter Pabon has been named vice-president of business development for PNC Equipment Finance, Pittsburgh, Pennsylvania. "In this role, Pabon will be responsible for developing new vendor relationships and programs." Prior he was Manager of Customer & Vendor Finance, Tellabs (May, 2009-September, 2011), Senior Vice-President Vendor Finance, Banc of America Leasing & Capital (2000-2008), National Accounts Manager, Mfg. Equipment Group, Associates Commercial Credit(1999-2000), Regional Manager, Central Region, Mitsui Vendor Leasing(1994-1999), Vice President-Tax Exempt Financing, Chicago Corporation (1990-1992), VP-Tax Leasing Specialist, First Chicago Leasing Corporation (1987-1989). Northern Illinois University - College of Business Bachelors of Science, Finance, Economics (1977 – 1981). http://www.linkedin.com/pub/peter-pabon/a/244/b78

Norm Stein has been hired as credit manager for BlueBridge Financial, LLC, Buffalo, New York. "He will manage small business equipment loan programs and Blue Bridge Financial's recently launched commercial titled vehicle program." He previously was portfolio manager for Evans National Bank. Prior he was with Cornerstone Community Federal Credit Union.
http://www.linkedin.com/pub/norm-stein/37/aa3/6b8

[headlines]
--------------------------------------------------------------

### Press Release ############################

LCA Bank Corporation Receives $2.7 Million of Capital
From Small Business Lending Fund
Troy, Michigan and Park City, Utah – LCA Bank Corporation (the "Company"), the wholly owned subsidiary of Lease Corporation of America (LCA), of Troy, Michigan, announced that it has received an investment of $2.7 million in the Company's preferred stock from the United States Department of the Treasury (the "Treasury") under the Small Business Lending Fund (the "SBLF"). The SBLF, which is part of the Small Business Jobs Act of 2010, is a $30 billion voluntary program intended to encourage small business lending by providing capital to qualified community banks at favorable rates.
"As a strong financial institution, our Company has been chosen to participate in this important program. We are pleased to have completed the SBLF capital infusion in support of our small business lending operations," commented John B. Kemp, Chairman of the Board of the Company.


"We believe our participation in the SBLF program is a great opportunity for the Company to continue to meet the credit needs of the small business community, and help the U.S. economy return to a path of sustainable growth."
Mr. Kemp continued by saying that he wanted to thank "all of those who played a vital role in the satisfactory conclusion of this transaction. In particular we would like to thank our U.S. Congressman Gary C. Peters for his leadership role in Congress in the drafting and the approval of the SBLF which made all of this possible."
Mr. Kemp further observed that "the Treasury and the regulatory agencies (Utah Department of Financial Institutions and the Federal Deposit Insurance Corporation) worked extremely well with each other and were most helpful and responsive which allowed for the timely and successful conclusion of our transaction."
LCA, founded in 1988, is a full service commercial leasing and finance company. It provides financing solutions for vendors of equipment, and funding for select lease originators while delivering quality financial assets to financial institutions and other investors throughout North America.
#### Press Release #############################

Somerset Capital Provides Lease for Sea Research Foundation

Milford, CT —Somerset Capital Group Ltd. along with one of our business partners, Empire Financial Funding, Inc., is pleased to announce a successful collaboration in a $428,000 financing mission critical equipment for Sea Research Foundation, Inc. dba Mystic Aquarium in Mystic, CT. Founded in 1973, Mystic Aquarium, a not-for-profit organization, serves the greater New England community and is one of Connecticut's most popular destinations.
Evan Bokor, President and Chief Executive Officer of Somerset noted: "We are pleased to be able to leverage our broad financial resources to provide financing for such a high quality institution as Sea Research. This institution provides valuable educational services to the New England community and it is of particular importance to sustain it during the current challenging economic conditions. It is integral to Somerset's success that we continue to support our local community when we have the opportunity to do so."
Saul Levy, President of Empire Financial added, "We have come to rely on Somerset Capital as our most valued funding partner for a host of reasons: responsive customer service, flexibility in structuring workable options, capability to fund; to name just a few."

About Sea Research Foundation, Inc.
Based in Mystic, Connecticut, Sea Research Foundation is a 501(c)3 nonprofit organization that operates Mystic Aquarium, Institute for Exploration and Immersion Learning. In partnership with National Geographic Society and the National Oceanic and Atmospheric Administration, Sea Research also manages The JASON Project. The mission of Sea Research is to inspire people to care for and protect our ocean planet through education, research and exploration. Learn more at www.searesearch.org
About Somerset Capital Group, Ltd.
Headquartered in Milford, CT, Somerset Capital was established in 1984 and offers equipment leasing, rental and asset management solutions tailored to the needs of its clients. Somerset Capital's staff of dedicated professionals handles all aspects of client servicing with an emphasis on a personalized approach. This manner of business has been a hallmark of the company throughout its history. Somerset Capital's primary operations are in the US with additional operations in Canada, Singapore and Taiwan.
About Empire Financial Funding, Inc.
Formed in 1996, Empire Financial is a general equipment leasing company headquartered in Randolph, NJ. Empire Financial provides financing for a wide variety of equipment types in a broad range of industries.
#### Press Release #############################
Jerry L. Jordan to Receive 2011 Distinguished Service Award

Washington, D.C., – The Equipment Leasing and Finance Association (ELFA) has selected Jerry Jordan, Executive Vice President at U.S. Bancorp Equipment Finance, to receive its 2011 Distinguished Service Award. The award honors individuals who have made significant contributions to the association and the equipment finance industry. Jordan will be formally recognized during a ceremony at ELFA's 50th Annual Convention in San Antonio in October.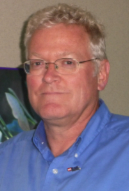 Jordan has been an active participant in ELFA for nearly two decades. During this time, he has served as a member and guiding force on the association's Research Committee, which is charged with collecting and reporting industry trend data and performance metrics. He assumed the role of Research Committee Chairman in 2006, and his leadership has led to the enhanced interpretation, analysis and presentation of equipment finance resources for the benefit of the greater financing industry.
Jordan has contributed his expertise and insight to a number of ELFA research initiatives over the years, including the Survey of Equipment Finance Activity, the Monthly Leasing and Finance Index, now widely used by the industry as a key set of performance metrics and picked up routinely by the media, and the Propensity to Finance Study. He has also served as an information resource for ELFA members and other constituents regarding trends impacting the equipment leasing and finance industry.

#### Press Release #############################

The object is to insert the numbers in the boxes to satisfy only one condition: each row, column and 3x3 box must contain the digits 1 through 9 exactly once. What could be simpler?