Friday, September 26, 2014


Today's Equipment Leasing Headlines
"Top Gun" Richard Baccaro
Classified Ads---Credit
Leasing Industry Executives React to
ELFA Report August New Business Down 7.7%
New Hires---Promotions in the Leasing Industry
Leasing Industry Ads---Help Wanted
Ollie the Golden Retriever Solves Murder Case
By Tom McCurnin, Leasing News Legal Editor
GoBank's Future Revealed: It's Bank of Walmart
By Philip Ryan, Bank Innovation
ICBA Statement on Wal-Mart Offering Checking Accounts
Quick Bridge Funding Ranked No. 1 Fastest Growing
Private Midsize Company in Orange County, California
Amembal Offers Back-to-Back Events
Budapest & Istanbul
A Walk Among Tombstones/Stray Dogs
Neighbors/Palo Algo/Macbeth
At the Theater/Amazon-Netflix by Leasing News' Fernando Croce
Terrier, Cairn/Mix
Scottsdale, Arizona Adopt-a-Dog
In largest-ever US bank IPO
Citizens Financial seeks a turnaround
News Briefs---
Federal Regulars Fine U.S. Bancorp $9MM, Must return $48MM to Customers
Here's Why the Biggest Banks Are Pushing Apple Pay
Made in the U.S.A., but Banked Overseas
Bad U.S. roads force "just in time" manufacturers
to plan for 'just in case'—Leasing Increases
Broker/Funder/Industry Lists | Features (writer's columns)
Top Ten Stories Chosen by Readers | Top Stories last six months
www.leasingcomplaints.com (Be Careful of Doing Business)
www.evergreenleasingnews.org
Leasing News Icon for Android Mobile Device

You May have Missed---
SparkPeople--Live Healthier and Longer
Poem
Sports Briefs---
California Nuts Brief---
"Gimme that Wine"
This Day in American History
SuDoku
Daily Puzzle
GasBuddy
Weather, USA or specific area
Traffic Live----

######## surrounding the article denotes it is a "press release" and was not written by Leasing News nor information verified, but from the source noted. When an article is signed by the writer, it is considered a "by line." It reflects the opinion and research of the writer.
Please send to a colleague and ask them to subscribe to our news
editor or bookmark us (www.leasingnews.org) as each news edition
appears on our web site.

[headlines]
--------------------------------------------------------------
"Top Gun" Richard Baccaro

Picture of Richard on his Harley
October 5, 2002 San Diego United Association of Equipment Leasing
Annual Conference and Exhibition -- "Top Gun" Workshop
Here is Richard Background:
1985-1995 EVP-Sales First Financial - Princeton NJ
1996-1998 President/CEO ICC - Bridgewater NJ
1998-1999 VP-Sales First Sierra Financial - Houston TX
1999-2000 SVP-Sales SierraCities formerly First Sierra Financial
2000-2001 EVP-Sales SierraCities/American Express
2002- President/CEO American Equipment Finance LLC -
Warren NJ/Scottsdale AZ
Wife: Merryl
Children: Andrew, Valerie and Ashley
Resides: Warren, NJ (still looking to sell my Scottsdale home)
Passions: Golf, Coaching the kids, Riding my Harley, Saturday nights out with Merryl
TODAY


Richard A. Baccaro
Executive Vice President - Sales & Marketing
Ascentium Capital LLC
"I've been back in Scottsdale for just over 3 years."
"Sold the Harley this year and now stick to golf."


[headlines]
--------------------------------------------------------------
Classified Ads---Credit
(These ads are "free" to those seeking employment
or looking to improve their position)
Credit, syndication, workout experience
Exceptional work ethic, common sense coupled with practical experience in equipment finance, consumer, commercial. Can interact with all levels of borrowers and intermediaries. Not an originator – but can help sales team close – great up sell ability. Will relocate for the right opportunity AND can work remotely.aaacorrespondent@gmail.com

Orlando, Florida
As a Commercial Credit Analyst/Underwriter, I have evaluated transactions from sole proprietorships to listed companies, across a broad spectrum of industries, embracing a multitude of asset types. Sound understanding of balance sheet, income statement and cash flow dynamics which impact credit decisions. Strong appreciation for credit/asset risk.
rpsteiner21@aol.com


407 430-3917

Free Posting for those seeking employment in Leasing:
http://www.leasingnews.org/Classified/Jwanted/Jwanted-post.htm
All "free" categories "job wanted" ads:
http://www.leasingnews.org/Classified/Jwanted/Jwanted.htm
[headlines]
--------------------------------------------------------------
Leasing Industry Executives React to
ELFA Report August New Business Down 7.7%

(Chart: Leasing News)
The Equipment Leasing and Finance Association MLFI-25 report shows leasing and finance business fell from July $7.8 billion to $7.2 billion in August, down 7.7%.
August 2013: $6.4
August 2012: $6.9
August 2011: $5.7
August 2010: $4.3
August 2009: $6.9
August 2008: $5.3
August 2007: $6.9
August 2006: $6.5



John Boettigheimer
President
Centra Leasing, Inc
"Our new Business continued its strong growth in August and we are having an extremely busy September. I suspect you will see strong gains reported next month for most lenders due to two reasons: (1) Natural rising pattern of business once Summer Vacation season is over (2) Effect of lower crude/gasoline prices since summer (crude has fallen over $10 since Summer)."

Dwight Galloway, CLP
Senior Vice-President, Broker Division
RLC Funding
"RLC Funding experienced a significant increase in applications and fundings for the month of August; however, we attribute that to a published rate reduction rather than universal economic factors. By type of collateral, the increase came across the board but particularly with soft collateral (software, energy upgrades, restaurants, IT) rather than machine tools or heavy equipment."

Blake Johnson
Chairman & Founder
Enverto Investment Group
Prime Marketing
IMCA Capital
"Our volume is up significantly year over year, but I would agree with ELFA's macro numbers and attribute most of our growth to our instant decisioning software (IMCA Express), not necessarily an increase in market demand. Anecdotally, we are still seeing small business owners struggle to qualify to affordable financing, so there may be a modest of underserved demand, but much less than a year ago.
"We anticipate to continued growth through Q1 2015."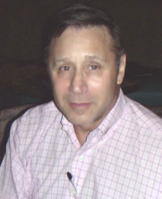 Alan Levine
President
Madison Capital
"Although industry billings were down in July, the overall picture is pretty good. The up and down volume, has overall, been a positive with originations up from the lien years 2009 and 2010. Everyone has trimmed down; many have closed up shop, reduced forces, and/or retooled for growth. Albeit, maybe not dramatic, the last quarter of 2014 should be good. Madison has had a few slow months in 2014, but up year over year since 2009. Our growth probably mirrors most successful companies. I think the balance of the year will be very good. Our pipeline is strong and originators are busy. The temperature in Maryland is cooling down, but business remains 'hot'."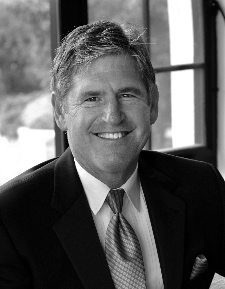 Paul Menzel, CLP
President, Financial Pacific
"ELFA report basically reflects flat demand. FP experienced a stall this summer in our heretofore rapid growth, which is typical for us historically. MTD September is showing a noticeable uptick in application volume marking the end of vacation season. We also slightly lowered our "A" rates which is likely contributing to activity. I am expecting CapEx to break out by the end of the year ... finally!? "

Brad Peterson
Managing Member
Channel Partners, LLC
"July was Channel Partners' largest loan volume month ever and we expected (and saw) a drop off in August…September is up slightly (7%). That said, I was interested in a recent survey of equipment finance brokers indicated 68% were growing their volume in 2014, which is great news. More relevant to us, 91% of the companies involved in the working capital space expected increases in loan volume in 2015."

Rick Remiker
Sr. Executive Vice President,
Director of Commercial Banking
Huntington National Bank
"Huntington experienced good activity in August. Our pipelines for September and the 4th Quarter are trending positively year over year, yet discussions with financial decision makers show CapEx decisioning to be very fragile and subject to caution based on US and global economic and geopolitical events."

David T. Schaefer
Chief Executive Officer
Orion First Financial
"We experienced a bit of a slow summer, but still significantly up year over year. September is quite strong and we expect the last quarter to be even greater."
----------------
From ELFA:

William G. Sutton, CAE
ELFA President and CEO
"Continued strength in new business volume reflects the uptick in overall economic activity most economists forecast for the second half of 2014. Solid fundamentals—modest GDP growth; an improving labor market; increased consumer spending, as evidenced by strong auto sales; and low interest rates—all bode well for continued business investment in general, and the equipment finance sector, in particular. Credit quality appears manageable as well, although the index shows a slight uptick in delinquencies. Tempering this relatively good news is concern over recent geopolitical events relating to the fight against terrorism."

Larry R. Stevens
President and Chief Executive Officer
Med One Capital
"The YTD-2014 metric measured by the MLFI-25 demonstrates a solid year in the equipment finance industry. If the month-to-month trends continue for the remainder of 2014, our industry will experience the strongest new business performance since well before the beginning of the recession. The industry seems to have recovered much of the strength and momentum that was lost during the financial meltdown and resultant uncertainties experienced in 2009 and 2010. This trend is largely consistent with what we are experiencing in healthcare equipment financing. The high quality reflected in the portfolios of the reporting companies demonstrates that in the face of increasing volume, credit quality remains a high priority within our industry. If this continues, it will serve us well as pressure grows to increase new business volumes in the years ahead."
EFLA MLFI-25 Charts:
MLFI-25 New Business Volume (Year Over Year Comparison)

click to make larger
Aging of Receivables:


click to make larger
Average Losses (Charge-offs) as a % of net receivables
(Year Over Year Comparison)


click image to make larger

Credit Approval Ratios As % of all Decisions Submitted
(Year Over Year Comparison)


click image to make larger
Total Number of Employees
(Year Over Year Comparison)
ELFA MLFI-25 Participants
BancorpSouth Equipment Finance
Bank of America
Bank of the West
BB&T Bank
BMO Harris Equipment Finance
Canon Financial Services
Caterpillar Financial Services
CIT
De Lage Landen Financial Services
Dell Financial Services
Direct Capital Corporation
EverBank Commercial Finance
Fifth Third Equipment Finance
First American Equipment Finance, a City National Bank Company
GreatAmerica Financial Services
Hitachi Credit America
HP Financial Services
Huntington Equipment Finance
John Deere Financial
Key Equipment Finance
LEAF Commercial Capital
M&T Bank
Marlin Leasing
Merchants Capital
PNC Equipment Finance
RBS Asset Finance
SG Equipment Finance
Siemens Financial Services
Stearns Bank
Suntrust
Susquehanna Commercial Finance
TCF Equipment Finance
US Bancorp Equipment Finance
Verizon Capital
Volvo Financial Services
Wells Fargo Equipment Finance
[headlines]
--------------------------------------------------------------
New Hires---Promotions in the Leasing Industry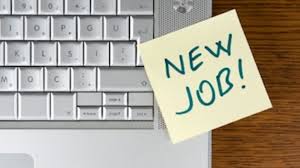 Bob Ackerly, CLP, was hired as Senior Equipment Leasing Business Originations Executive, Sumitomo Mitsui Finance and Leasing Co., Ltd., working out of the San Francisco Bay Area. Previously, he was SVP, National US Vendor Sales, RBS Asset Finance, Inc. (2010–2012); Senior Vice President, Banc of America Leasing, Global Vendor Finance (2001–2008); Director of Finance, Network, Associates/McAfee (2000–2001). Education: CLP Foundation, CLP: Equipment Leasing & Finance, The King's College, Business Administration.

Heather Adamson was hired as Lease Administrator/Funder Balboa Capital, Irvine, California. Previously, she was Sales Assistant / Lease Administrator, AXIS Capital, Inc., Dana Point, California (August 2013–March 2014); Sales Support / Front Office Administrator, Provident Equipment Leasing (March 2013–July 2013); Customer Service Elite Global Solutions (March 2012–November 2012); Assistant to Regional Vice President / Sales Support / Office Assistant, Relational Technology Solutions (September 2005–November 2009); Lease Administrator, Churchill Technology Finance (January 2005– August 2005); Portfolio Manager (End of Lease "EOL"), Pacific Rim Capital
(April 2004–August 2004); Administrative Assistant/ Lease Administrator, California First National Bank (September 1994–August 2003). Education: Golden West College, Liberal Arts, General Business Studies (2003–2005). La Quinta High School (1985–1988). Activities and Societies: Volunteer Work at Saddleback Church


Umesh Choksi was appointed Senior Vice President, Chief Financial Officer and Treasurer, American Railcar Industries, Inc., St. Charles, Missouri."Mr. Choksi has 30 plus years of experience in the railcar industry, with a majority of this experience in the railcar leasing market. Mr. Choksi has served American Railcar Leasing LLC (ARL) and ACF Industries, LLC in various capacities since 1977, including roles as both CEO and CFO of ARL."
Darren Durocher was hired as Sales Executive at Mercado Capital Corporation, Ontario, Canada. He is working out of Toronto, Canada. Previously, he was Business Development Manager, CLE Leasing (February, 2008–August, 2014); Business Development Manager, Account Manager, Leasecor Equipment Finance Inc. (2006–2008)
Peter Eaton now doing Sales & Collections at m2 Lease Funds LLC
Madison, Wisconsin. Previously, he was Sales Consultant, Objective Third Party Consulting November 2010–June 2014). In 2007, left Pentech Financial Service, Campbell, CA, to join OFC Capital Corporation out of Roswell, Georgia. In Palo Alto, California, he first headed the First National Leasing Corp West Coast Office. He then went on his own with Sevilla Leasing and Associates in Palo Alto, Ca. In 1993, he joined Leasing Associates in Mountain View, California, to help build the established broker program. When Leasing Associates main line Colonial Pacific Leasing (CPL) moved to GE Commercial, things changed, and in fact, Leasing Associates was the last discounter GE funded in the Pegasus program. Steve Dunham, the founder Leasing Associates moved to the East Coast, continued the operation, and Eaton joined Pentech Financial as Executive Vice President. He continued working with brokers and also developing the venture leasing program at Pentech until the dot.com bust hit the area. He is past president of the Western Association of Equipment Leasing and was one of the original Certified Leasing Professionals (CLP).
Robin Feldman was hired as Vice President Vendor Relations at Somerset Capital Group, Ltd., Milford, Connecticut; covering greater New York City area. Previously, he was Senior Territory Manager, Element Financial Corporation (April 2013–October 2013); Enterprise Financing Executive, Microsoft Financing (December 2008–July 2012); Regional Sales Manager, CIT Equipment Leasing (July 2006–April 2008); Account Executive, Mellon US Leasing (April 1988–June 2001). Education: SUNY Oneonta, Bachelor of Science (BS), Business Administration and Management (1984–1987).
www.linkedin.com/pub/robin-feldman/15/251/3a2
Barney Giunta was announced as Senior Credit Analyst at LCA Financial, Park City, Utah. He is located in North Babylon, New York. He joined the firm May, 2014. Previously he was self-employed as a consultant (March, 2009-May, 2014. "Barney has over 30 years of experience in the financial industry having worked the Wall Street arena and then in credit management capacities with US Bank Leasing, ICB Leasing and New World Equipment Finance. 'I had worked with Barney at New World and knew I wanted him on my team as our volume of new business has dictated additional support,' says John Martella, LCAF President. 'As we grow the wholesale division, we seek to add expertise that brings value to our originators and positions LCA Financial as a leader in this segment.' Division Vice President Mike Coon adds, "We are excited to have Barney Giunta along to support our growth initiatives. His ability to manage risk and structure transactions with a business development focus puts us in a very solid competitive position."
www.linkedin.com/pub/barney-giunta/60/29a/923

John Handelsman was appointed Chairman of the Board of Directors for Epipheo, Cincinnati, Ohio. He remains Executive Chairman, Great Nursing Care, Inc (January 2013-Present) and Managing Principal, Present Values, LLC (June 2003-Present). Previously, he was Chief Executive Officer, Al. Neyer (August 2011–August 2012); Operating Partner, Orchard Holdings Group (August 2011–January, 2012); Chief Executive Officer, Axon, LLC (October, 2008–December, 2009); Executive Pastor, Vineyard Community Church (October 2004–December 2005); Interim CEO, STAR Financial Equipment Finance (September 2003–October 2004); Chief Executive Officer, CBI Leasing - The Vaughn Group, Inc. (February 1995–June 2003). Volunteer: Regional Director, JH Ranch (January 2012); City Chairman and National Board of Directors, Outback America (October 2008–Present); Entrepreneur of the Year - Emerging Category, Ernst & Young (November 1999). Organizations: Outback America, Director. National Board Member and Cincinnati, Chairman, JH Ranch. Regional Director, Malibu Group. Member, Advisory Board (January 2008–October 2013). dba Direct, Inc., Director (January 2007–May 2013). Knovation (f/k/a Thinkronize, Inc.) Chairman (January 2004–January 2009). Vineyard Community Church, Chairman, Board of Trustees (March 2004–March 2006). Equipment Leasing and Finance Association, Executive Advisor, Lease Accounting Project (January 2010–April 2011). Education: Albion College, Economics and Management (1980–1984). Member, Sigma Chi Fraternity. Activities and Societies: Sigma Chi Fraternity.
www.linkedin.com/pub/john-handelsman/41/70b/851

Elizabeth Hastings was promoted to Senior Consultant - Business Development Officer, Veritas Financial Partners, Boca Raton, Florida; working out of the Dallas/Fort Worth, Texas, area. She joined the firm June, 2014. Previously, she was Principal, Hastings Financial /E -Capital Advisors, LLC. (January 1992–Present); Vice President, Regional Director, BofI Federal Bank (February 2013–April 2014); Senior Vice President/ Regional Sales Manager, Republic Business Credit (June 2011–January 2013); Senior Vice President, FGI Finance (February 2008–June 2011); Vice President, Presidential Financial (November 2006–February 2008); Vice President, Presidential Healthcare Credit (2006–2008); Vice President, PFC (2006–2008); Regional Director, Medical Capital (2003–2006); Relationship Manager, The Chase Manhattan Bank (October 1998–October 2003). Languages: Spanish. Organizations: CFA, Dallas Chapter, Marketing and Communications Chairperson. Education: The University of Texas at Dallas, Finance (2007). University of Pittsburgh, Finance.
www.linkedin.com/pub/elizabeth-hastings/4/3a7/493
Jeffrey S. Hollister was appointed President and Chief Executive Officer American Railcar Industries, Inc., St. Charles, Missouri as the Company's President and Chief Executive Officer. The Board of Directors had appointed Mr. Hollister as President and Interim Chief Executive Officer on October 9, 2013.

William ("Bill") Mattocks has been hired as Senior Vice President, Director of Program Management, Sumitomo Mitsui Finance and Leasing Company, New York, New York. He is based in Savannah, Georgia, and "... will be responsible for developing deep vendor relationships with program partners in both the construction and transportation segments and for managing a team of five (5) Regional Sales & Marketing Managers." Previously, he was National Program & Sales Manager, Bank of the West Equipment Finance (2005–August 2014); Marketing Manager, JCB (January 2003–October 2005);
Marketing Manager, JCB (January 2003–October 2005); Account Executive, Astec Financial Services (June 2001–December 2002). Education: Clemson University, Bachelor of Science (B.S.), Economics
www.linkedin.com/pub/bill-mattocks/8/592/2b2

Stavros Moisiades as vice president of Direct Originations at Nations Equipment Finance, Norwalk, Connecticut; covering the greater New York City area. Previously, he was Account Executive, Indeed.com
(January, 2014 – July, 2014); Finance Intern, TPI Real Estate, Investment Services Corp. (May, 2012 – July, 2012). Certifications:
Bloomberg Essentials Training Program; Bloomberg LP, License Equity Essentials (December 2013 – Present). Languages: English.
Greek. Education: Seton Hall University Stillman School of Business
Bachelor's Degree, Finance, Economics (2009 – 2013).
Activities and Societies: Zeta Psi Fraternity of North America
www.linkedin.com/pub/stavros-moisiades/45/ab0/0
Thomas J. Pagnotti has been hired as Vice President and Northeast Region Sales Manager, Sumitomo Mitsui Finance and Leasing Company, New York, New York for construction and transportation leasing and finance. "Tom comes to SMFL from Susquehanna Commercial Finance. Tom's career in the industry spans 28 years including working for Furnival Machinery Company (a Komatsu dealership), Ingersoll-Rand Finance, Citi Capital Commercial Corporation, De Lage Landen Financial Services, Co-Activ Capital Partners, and Penn Jersey Machinery (a Volvo Construction Equipment dealer). Tom will be located in the New York branch office. His territory includes ME, NH, VT, MA, RI, CT, NY, NJ, DE, MD, VA and WV."
Nate Pfeifer was hired as Credit Officer at AXIS Capital, Inc. Grand Island, Nebraska. Previously, he was Regional Sales Manager Blue Bridge Financial, LLC (September, 2012 – December, 2013); Credit, AXIS Capital, Inc. (October, 1998 – August, 2012). Education: University of Nebraska at Kearney, Bachelor's degree, Business Administration and Management, General (1988 – 2003).
www.linkedin.com/pub/nate-pfeifer/59/158/aa0

David Rivers was hired as Director of Sales, River Capital Finance, Westlake, Ohio. Previously, he was Regional Vice President, First Financial Corporate Services, Inc. (March, 2012 – July, 2014); Regional Vice President, LaSalle Solutions (January, 2010 – May, 2011); National Account Manager, Macquarie Equipment Finance (September, 2005 – March, 2010). Education: King College, BA, Finance (1984 – 1988). Activities and Societies: Tennis, Soccer
www.linkedin.com/pub/david-myers/15/836/6b1

Jeffrey "Jeff" Scott Whitcomb was announced as Senior Vice President and Executive Director at Sumitomo Mitsui Finance and Leasing, New York, New York. He joined the firm June, 2014, "... with the intent of entering the construction and transportation segments just as industry growth kicks into high gear. The business has an initial team of 25 people and will grow to 85 over a three year period. The business will focus primarily on vendor originated business and will participate in syndications and portfolio acquisitions. Started his career as one of three founders at Captive Capital Corporation – one of the first web platforms for managing multi-lender vendor finance programs. He then led business development for the C&I team at De Lage Landen Financial Services. Finally, Mr. Whitcomb helped lead continued growth at People's Capital and Leasing Corporation as they expanded their construction and transportation portfolios coming out of the financial crisis." Previously, he was EVP & Director of Sales, AMP Americas, LLC (May, 2012 – June, 2014); Vice President, People's Capital & Leasing Corp. (May, 2009 – May, 2012); former CEO, Covenant Lease & Finance, LLC (December, 2008 – December, 2009); VP, Director of New Business Development, De Lage Landen Financial Services (April, 2006 – December, 2008); VP Sales, eMarket Capital (January, 2000 – April, 2006); Consultant, Cambridge Technology (1995 – 1999); Director - MCS Consulting, PriceWaterhouseCoopers (1996 – 1998); Senior Analyst, The Thomson Corporation (1995 – 1998); Analyst, Thomson (1995 – 1997); Auditor, Rhone Poulenc (1993 – 1996). Organizations: AEM; ITA; SC&RA; AED; ARA, Chairman; GUMC Annual Golf Tournament, President; GUMC Council. Certificate of Commercial French Language, Paris, Chamber of Commerce and Industry – CCIP (May, 1990 – Present). Honors & Awards: 2003, ELFA Convention Presentation "From Good to Purple."2002, ELFA Convention Presentation "Leading the Captive from Farmer to Hunter." Education: Thunderbird, MBA, Finance, Russian, Economics (1991 – 1992). Bucknell University, BSBA, Management, French, International Relations (1987 – 1991). Activities and Societies: Crew, Ice Hockey, Kappa Delta Rho Fraternity (founder, Treasurer). Bucknell en France. Wheaton Central (1984 – 1987).
www.linkedin.com/pub/jeff-whitcomb/0/159/828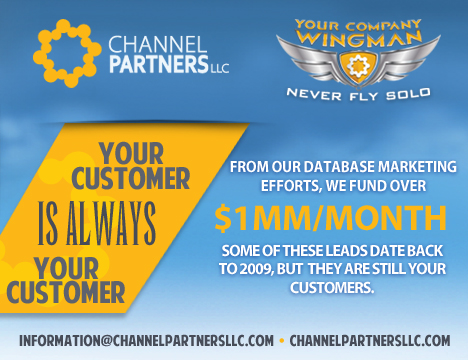 [headlines]
--------------------------------------------------------------
Leasing Industry Help Wanted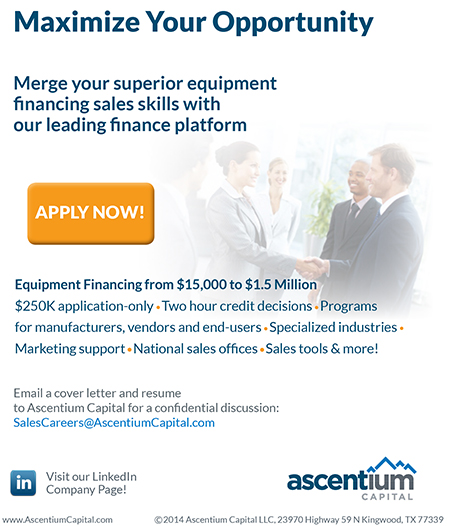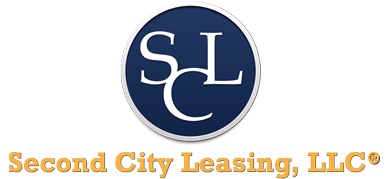 Collector, Atlanta, GA

Experienced, calling 11-90 day delinquent customers, assisting Asset Re-marketer with delinquency reporting, weekly reporting to home office.
Sales, Chicago, Atlanta
Work out of main office and satellite. Heavy phone sales calling on both independent dealers and end users (cold/warm calling), marketing, weekly reporting to management. Outside territorial salespeople will also be considered.
Contact: Michael Testa 312-881-3133 mtesta@secondcityleasing.com


www.secondcityleasing.com
Financing for Commercial Truck & Trailer, Exotic, High Line, Vintage & Classic Automobiles, Taxi, Livery & Paratransit


For information on placing a help wanted ad, please click here
Please see our Job Wanted section for possible new employment
[headlines]
--------------------------------------------------------------
Ollie the Golden Retriever Solves Murder Case
By Tom McCurnin
Leasing News Legal Editor
Hiker's Dog Finds Head of Missing Man, Computer Forensics
Prove Guilt of Roommate
People v Gabriel Campos Martinez LASC Case No. BA 422 242 (Los Angeles County Criminal Court 2014).
I'm a banking lawyer, not a criminal lawyer, so when asked to represent a financial institution which was a witness in a murder trial, I accepted the engagement, but with some trepidation. The case is right out of the CSI television series.
During the two days at the Preliminary Hearing, I learned a great deal about dogs, investigative techniques, and computer forensics. This case has nothing to do with leasing, but if you're a dog lover, it certainly is interesting.
Lauren Kornberg was walking dogs in Griffith Park, Los Angeles,
California, including a whacky Golden Retriever by the name Ollie in January, 2012. Suddenly, the dog started acting hyper, broke the leash and went racing up the trail, far head of the hikers. He ultimately ended up on a cliff area above the hiking trail, where he frantically started barking and digging. After several minutes of barking and digging, Ollie uncovered a human head, and gleefully presented the find to the hikers. Ultimately, Ollie tossed the head down the slope where it landed near the hikers.
The hikers called police who uncovered the head's matching hands and feet. Using a special technique, the police were able to obtain prints from the hands, and identified the head the next day. The body was never located.
A search warrant was issued for the victim's apartment, where the victim lived with his male roommate, who claimed that the victim was in Tijuana. The roommate claimed that he was in touch with the victim by phone and would be coming back shortly. However, the Detectives noticed that the roommate had the victim's cell phone and that the victim did not take his heart medicine with him.
TSA was contacted and it was ascertained that the victim did not cross into Tijuana during the applicable time period.
Detectives seized the roommate's computer, and using forensic analysis, they ascertained that the roommate made several google searches, on the day before the victim went missing. The computer searches included buying bone saws, butchering techniques, and making sausage. The roommate worked for a catering company.
During the two days I was present at the Preliminary Hearing, representing the bank, I was impressed at the detailed police work, and the ability to track down google searches from a month earlier. Finally, I was very impressed with the Golden Retriever, "Ollie" without whom this case would probably not been solved.
I can just imagine the look on my retriever, who would have an ear to ear grin, a wagging tail, and would say, "Look what I found, Daddy!"
Tom McCurnin is a partner at Barton, Klugman & Oetting
in Los Angeles, California.
Tom McCurnin
Barton, Klugman & Oetting
350 South Grand Ave.
Suite 2200
Los Angeles, CA 90071
Direct Phone: (213) 617-6129
Cell (213) 268-8291
Email: tmccurnin@bkolaw.com
Visit our web site at www.bkolaw.com
Previous Tom McCurnin Articles:
http://www.leasingnews.org
Previous Tom McCurnin Articles:
http://www.leasingnews.org/Conscious-Top%20Stories/leasing_cases.html
[headlines]
--------------------------------------------------------------
GoBank's Future Revealed: It's Bank of Walmart
By Philip Ryan, Bank Innovation
Wondering what happened to GoBank? It turns out Walmart happened.
Investors have expressed anxiety over Green Dot's future lately. The prepaid leader was set to renew its contract with notoriously tough negotiator WalMart in 2015. At the same time, Green Dot's mobile bank account, GoBank, appeared to be foundering, changing its terms and conditions and going dark on its social media channels.
Now much is made clear. The New York Times reports that GoBank will be WalMart's bank, offering checking accounts "to almost anyone over 18 who passes an ID check." That's quite a turnaround for GoBank, which has restricted access to its accounts all summer.
The accounts, currently being piloted in Texas, will be available nationwide by the end of October, according to Walmart.
It's not clear what this will mean for Walmart's own Bluebird prepaid account, offered with American Express.
From the Times:
Walmart has been eyeing financial services for some time. Two years ago, the company announced a partnership with American Express to offer a prepaid card and debit accounts. Retailers like Target and 7-Eleven also offer prepaid cards.
But the new Walmart initiative will be the first full-blown, off-the-shelf checking account. To help attract customers, Walmart and Green Dot will forgo a screening system many banks use to vet potential customers and rely instead on a proprietary system. The model is expected to allow almost any consumer who passes an identification check to open an account in minutes, according to Green Dot.
In the past, Walmart has tried to secure a federal bank charter to become a deposit-taking bank, but abandoned that effort in 2007 in the face of opposition from the banking industry. Since then, the retailer has assembled an array of services that could be offered without a charter, as well as partnerships with financial service companies like Green Dot.


[headlines]
--------------------------------------------------------------
##### Press Release ############################
ICBA Statement on Wal-Mart Offering Checking Accounts
Washington, D.C. —Camden R. Fine, president and CEO of the Independent Community Bankers of America® (ICBA), issued this statement today following Wal-Mart's announcement that it's preparing to offer checking accounts in stores nationwide.
"The nation's community banks have offered low-fee and no-fee basic checking accounts for decades. Meeting the financial needs of citizens in thousands of communities across America is at the heart of the community banking business model.
"So the message is simple: if a retailer like Wal-Mart is going to serve as a conduit for offering checking accounts and other traditional banking services, they need to know their customer and protect the customer's financial health just as is required of all banks. This means that these accounts should be subject to the same legal and regulatory framework, consumer protections, and oversight as traditional checking accounts offered by banks.
"Federal and state regulators need to take appropriate steps to ensure Wal-Mart banking services comply with all appropriate banking laws and regulations, including consumer protection and federal deposit insurance. Further, policymakers should insure that Wal-Mart is in compliance with all state consumer-protection and other applicable laws.
"Our nation's policy makers have separated the business of retail from the business of banking for a reason, for which the wisdom of such policies became crystal clear during the Great Recession. If consumers are interested in checking accounts, they can look to their local community bank for the best possible customer service that's based on the time-tested community bank relationship business model."
About ICBA
The Independent Community Bankers of America®, the nation's voice for more than 6,500 community banks of all sizes and charter types, is dedicated exclusively to representing the interests of the community banking industry and its membership through effective advocacy, best-in-class education and high-quality products and services. For more information, visit www.icba.org.
### Press Release ############################
John Kenny
Receivables Management

• End of Lease Negotiations & Enforcement
• Fraud Investigations
• Credit Investigations • Asset Searches


• Skip-tracing • Third-party Commercial Collections

john@jkrmdirect.com | ph 315-866-1167| www.jkrmdirect.com

(Leasing News provides this ad as a trade for investigations
and background information provided by John Kenny)
[headlines]
--------------------------------------------------------------
### Press Release ############################
Quick Bridge Funding Ranked No. 1 Fastest Growing
Private Midsize Company in Orange County, California
Quick Bridge Funding, one of the country's leading alternative lending working capital providers for small and medium-sized businesses, announced today it ranked No. 1 on the Orange County Business Journal's Fastest Growing Private Midsize Companies List for 2014
Orange, CA. ---Quick Bridge Funding, a privately-held financial services firm specializing in short-term alternative lending for small to medium-sized businesses, is pleased to announce it ranked No. 1 on the Orange County Business Journal's September 22, 2014 Fastest Growing Private Midsize Companies List.
Founded in 2011, Quick Bridge Funding achieved the No. 1 rank based on a 2,236 percent increase from $1.5 million to $34.7 million revenue. The Business Journal took the percentage increase in revenue for the 12 months through June 30, 2014 compared with the same period two years earlier. To be considered for the list, companies needed to be privately held, based in Orange County and have annual sales of at least $300,000 for the 12 months through June 30, 2012. The list of 174 fastest growing companies was divided by company size: small - under $10 million, midsize - $10 million to $99 million; larger - $100 million and above. The midsize category had 73 entries that grew on average 74.1 percent.
Quick Bridge Funding's cofounders David Gilbert and Brij Patel are primary equity owners with cofounders Ben Gold serving as president and Jason Osiecki as vice president of sales. The founders attribute Quick Bridge's strong portfolio performance and growth in loan originations to the mutually beneficial relationships it has established with its third party broker partners, as well as its dedicated team of quality leaders and team members. The following individuals have been with Quick Bridge since its beginning: Rahul Lavingia, Lead Credit Analyst; Albert Lopez, IT Support; Pooja Nene, Account Manager; and Elizabeth Viramontes, Controller. Leadership team members include: Jim Grant, Vice President of Portfolio Management; Hamlet Khodaverdian, Vice President of Technology; Luke O'Dell, Director of Sales; Nick Roberto, Senior Vice President of Credit and Operations; Jay Shaw, Director of Operations; and Rob Weening, CFO.
When asked how the company achieved its recent growth, Cofounder and President, Ben Gold said, "We focus specifically on user experience and efficiency. We're customer focused, and that's a real driver to our growth." Cofounder and Vice President, Jason Osiecki added, "We've had disciplined growth, it was by design. We set up processes and systems and created our own software."
Looking to the future, Gold mentioned that the alternative lending industry is five times what it was in 2008, and it's exponentially growing as small-business owners transfer their allegiance and trust from bank lending to private funding sources such as Quick Bridge Funding. The company plans on reaching 100 employees over the next three quarters.
For more information on Quick Bridge Funding call (888) 233-9085 or visit http://www.quickbridgefunding.com.
About Quick Bridge Funding Quick Bridge Funding is a privately-held financial services firm headquartered in Orange County, California. It provides a diverse variety of working capital and short-term debt financing products for small to medium-sized businesses nationwide. Launched in 2011 Quick Bridge Funding differentiates itself from traditional lending sources by evaluating a business' cash flow versus credit. It prides itself on its ability to quickly and efficiently fund and close transactions. The firm has grown from two to nearly 70 employees – from 1,000 square feet to 10,000 square feet of office space. Working capital loans are used for various purposes, such as purchasing inventory and bridging gaps due to seasonal changes. Quick Bridge is able to fund close to all Standard Industrial Classification (SIC) and North American Industry Classification (NAICS) code business in all 50 states. Experience, technical knowledge, strong capitalization and creativity make it possible for Quick Bridge Funding to help small to medium-size businesses achieve the American Dream. Visit http://www.quickbridgefunding.com.

[headlines]
--------------------------------------------------------------
#### Press Release #############################
Amembal Offers Back-to-Back Events
Budapest & Istanbul
Amembal & Associates is pleased to announce, for the first time ever, that its three most popular events are being held back to back in November
Our WINNING WITH LEASING seminar will be held in Budapest, Hungary on November 11 and 12.
"Winning with Leasing" has been, and is, our flagship seminar. Over 35,000 leasing professionals have attended! It will be held in conjunction with the Leasing Association of Hungary who requested that the seminar outline be blended with that from another popular seminar "Managing a Leasing Company - Learning from Mature Markets". The seminar promises to be an absolute winner!
Our OPERATING LEASES - MAXIMIZING BENEFITS, MINIMIZING RISKS seminar, will then be held in Istanbul, Turkey on November 18 and 19.
"Operating Leases - Maximizing Benefits, Minimizing Risks" is currently our most well-attended seminar, as a multitude of leasing companies in emerging markets have either recently launched the product or are contemplating doing so. The seminar also addresses the needs of leasing companies from mature markets who are familiar with the product, but would like their skills to be enhanced.
Our 3rd ANUAL OPERATING LEASE CONFERENCE, will be held in Istanbul, on November 20 and 21, following the above-mentioned seminar.
The first and second conferences were sell-outs! The 2014 conference will provide a multiplicity of talented speakers from both mature and emerging markets. All presentations will be relevant to one and all. Leasing companies new to the product will gain tremendous insight into the complexities of operating leases; leasing companies already engaged in the product will fine tune their skills.
A new feature has been added. Roundtable discussions will be facilitated by experienced leasing professionals and/or service providers. Attendees will benefit from meaningful dialogues with peers enabling the attendees to gain tangible and implementable benefits.
Those seeking to attend all of the above events will participate in the industry's most well accepted training as well as avail of a generous back to back discount!
Contact:
Kelly Farnham
General Manager
Amembal & Associates
kelly@amembalandassociates.com
#### Press Release ##############################
[headlines]
--------------------------------------------------------------
Fernando's View
By Fernando F. Croce
Action ("A Walk Among Tombstones") and drama ("Stray Dogs") clash at the box-office, while new DVD releases serve up frat-house comedy ("Neighbors"), high-school sensitivity ("Palo Alto"), and Shakespearean madness ("Macbeth").
In Theaters: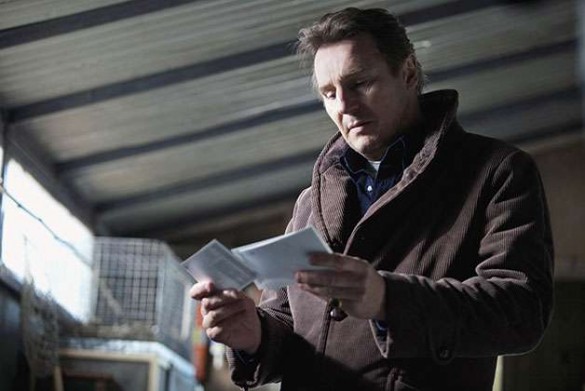 A Walk Among Tombstones (Universal Pictures): Ever since he starred in "Taken," Liam Neeson has had an unexpected but sturdy transformation into an action hero, becoming in the years since something like this generation's Charles Bronson. His muscular rise continues with this crackerjack thriller, in which Neeson plays Matthew Scudder, a former cop turned private detective. His latest case pushes him into dangerous zones, however, when he's contacted by a drug dealer who lost his wife to kidnappers. Though at first he refuses to get involved, Scudder soon finds himself knee-deep in the underworld as he becomes determined to not let an innocent woman suffer the same fate. Directed by veteran screenwriter Scott Frank with a flair for gritty characterizations and New York locations, this is an utterly satisfying pulp drama for Neeson's fans.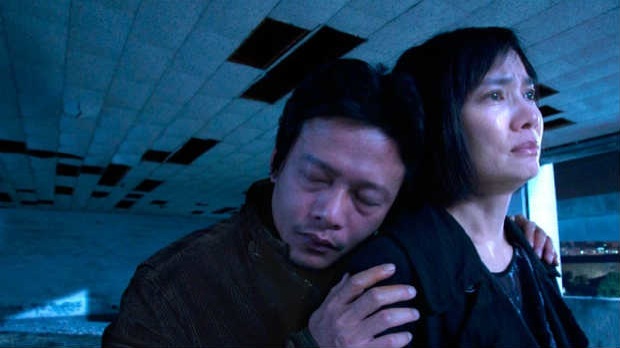 Stray Dogs (Cinema Guild): Known for his stylized, languid studies of isolation in Taiwan, director Tsai Ming-liang always creates beguiling cinematic worlds that viewers won't soon shake off. So is the case with his new film, a leisurely stroll through the darkest corners of Taipei that's among the year's most challenging releases. Lee Kang-sheng, Tsai's usual leading man, stars as a nameless family man doing his best to watch over his two small children, from working long hours holding a sign in rainy streets to finding makeshift homes in alleys and supermarkets. There's a glimmer of hope when he crosses paths with a lonely grocery clerk (Chen Shiang-chyi), but can they overcome their alienation? Filmed in the director's trademark long takes, the movie may be difficult viewing for audiences looking for mainstream excitement. Yet the mastery style, combined with Tsai's concern for the characters, make it a ride worth taking. With subtitles.

Netflix Tip: A familiar, welcome face for decades, Polly Bergen (1930-2014) left behind a string of likable roles on both big and small screens. So check out some of her best films, which include "Cry of the Hunted" (1953), "Cape Fear" (1962), "Move Over, Darling" (1963), and "Cry-Baby" (1990).
On DVD: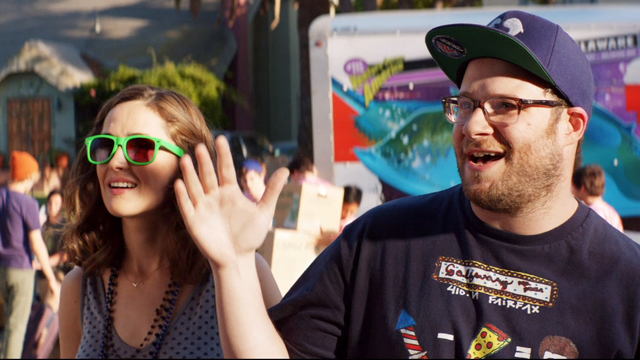 Neighbors (Universal): One of the summer's most satisfying hits, this uproarious comedy takes a look at the balance between youthful abandon and mature stability. Mac (Seth Rogen) and Kelly (Rose Byrne) are a married couple with a baby daughter and a quiet home in the suburbs. Their peaceful family life takes a sharp turn, however, when they learn that the house next door is being occupied by raucous frat boys led by Teddy (Zac Efron). The feud between the family and the students quickly escalates, and soon these neighbors are setting up bigger and more complicated schemes against one another. How far can they go before things get out of hand? Directed by Nicholas Stoller ("Forgetting Sarah Marshall"), this rowdy crowd-pleaser is a perfect showcase for its talented cast, with special props for Byrne.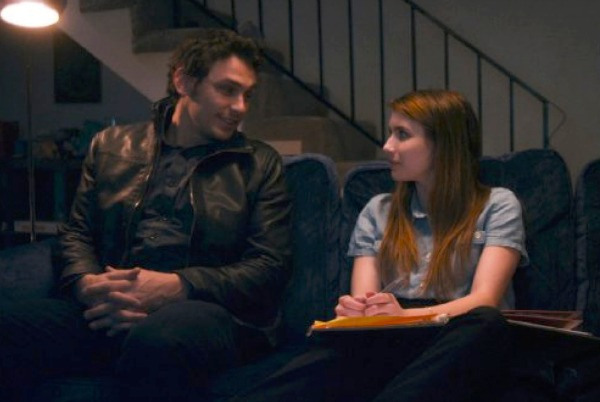 Palo Alto (Peach Arch Trinity): A dynasty that doesn't stop providing cinematic talent, the Coppola family adds yet another notable director to its ranks with this sensitive directorial debut from Gia Coppola. Based on a series of short stories by James Franco, the film stars Emma Roberts as April, a timid high-school student who's torn between her crushes on a sweet-natured pothead (Jack Kilmer) and her coach (Franco). April's shyness is contrasted with the brashness of her colleague Emily (Zoe Levin), whose precocious ways click with the recklessness of Fred (Nat Wolff). As they float from one class and party to the next, the film's various characters and storylines merge in a fragile balance of yearning and anxiety. With a sympathetic eye to young emotions and a dreamy flow reminiscent of her older sister Sofia, Coppola's promising feature is a tender coming-of-age story.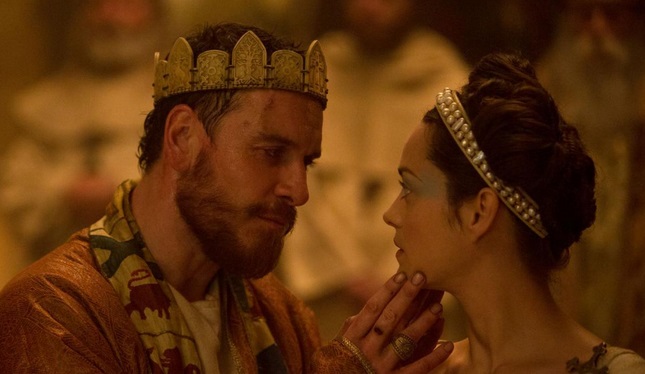 Macbeth (Criterion): The brutal power-plays depicted in Shakespeare's classic portrait seem tailor-made for the sardonic worldview of Roman Polanski, so it's no surprise that the controversial Polish director's 1971 adaptation hits all the right notes of betrayal and madness. Shot on location in majestic, forbidding Welsh locations, the story chronicles the ambitious path of Lord Macbeth (Jon Finch), who, following a prophecy from a trio of witches and aided by his ambitious wife (Francesca Annis), bloodily seizes the crown. Increasingly haunted by guilt, however, he sees his place on the throne challenged by the son of the king, who's planning revenge. Acted by a superb cast and filmed with a palpable sense of claustrophobia, Polanski's version of the oft-told tale is a masterly example of theater turned into pure cinema.
[headlines]
--------------------------------------------------------------

Terrier, Cairn/Mix
Scottsdale, Arizona Adopt-a-Dog
Hugo
Animal ID: 22536436
Breed: Terrier, Cairn/Mix
Age: 2 years 5 months 8 days
Sex: Male
Size: Medium
Color: Tan
Neutered
Declawed: No
Housetrained: Unknown
Site: Foothills Animal Rescue
Location: foster
Intake Date: 6/4/2014
Adoption Price: $175.00
Foothills Animal Rescue
23030 North Pima Road
Scottsdale, Arizona 85255
Shelter-480-488-9890 Fax: 480-513-8128
support@foothillsanimal.org
Shelter Hours:
Monday- Saturday: 11:00 am-5:00 pm


Adopt a Pet
http://www.adoptapet.com/


[headlines]
--------------------------------------------------------------
In largest-ever US bank IPO
Citizens Financial seeks a turnaround
SNL Financial Feature Article
By Kiah Lau Haslett
The biggest-ever U.S. bank initial public offering will give investors an opportunity to buy into the turnaround of one of the largest financial institutions in the nation.
The IPO of Providence, R.I.-based Citizens Financial Group Inc. makes good on a promise from parent company Royal Bank of Scotland Group Plc to take the bank public and should at least temporarily cease speculation about Citizens as an acquisition target. The bank still has a ways to go in achieving peer-level performance and addressing regulatory concerns, as evidenced by its profitable but lagging earnings and a recent stress test failure; at the same time, those issues could serve as potential share price catalysts for interested bank investors.
Citizens is the largest-ever U.S. bank IPO, excluding mutual to stock conversions and companies that SNL does not currently cover as banks. The $130.28 billion bank filed for an IPO in May under the ticker CFG; the offering size is 140 million shares of common stock with an anticipated price range between $23 and $25 per share. RBS will beneficially own about 75.0% of Citizens' outstanding common shares, or 71.2% if the underwriters' overallotment option is exercised in full after the offering. The IPO could raise $3.5 billion at the top end of its expected price range, according to SNL, excluding the overallotment option. At the midpoint of the estimated price range, the deal is expected to raise $3.36 billion, excluding the overallotment — still far surpassing BankUnited Inc.'s $900.5 million IPO in 2011, which was the previous record-holder, according to SNL data.
There have been 17 bank IPOs since 2012, excluding mutual conversions and companies that SNL does not currently cover as banks. Before Citizens, the largest offering since 2012 was Talmer Bancorp Inc.'s debut in February 2014, which raised $232.56 million including overallotment, followed by the IPO of thrift EverBank Financial Corp in 2012, which grossed $221.03 million including overallotment.
While profitable, Citizens has faced regulatory hurdles and trails peers in some areas. The bank reported first-half 2014 net income of $479 million, compared to a net loss of $3.72 billion for the six months ended June 30, 2013, according to an amended registration statement filed in August. Included in those figures was a $180 million after-tax gain from the bank's divesture of its Chicago franchise, and $72 million in after-tax charges related to efforts to improve its processes and efficiencies. Net interest margin for the six-month period was 2.88%, compared to 2.83% for the year-ago period.
Over the last 12 months, Citizens' return on average equity was 3.98% and its efficiency ratio was 66.35%, according to data from SNL. A peer group of eight super-regional banks had significantly higher ROAE over the same period — the lowest was SunTrust Banks Inc.'s 6.68%, and the highest was Huntington Bancshares Inc.'s 10.69%. Citizens' efficiency ratio was more comparable to peers, coming in below SunTrust's, Comerica Inc.'s and KeyCorp's.
Another important chapter in the Citizens story is the bank's recent stress test result. The Federal Reserve objected to Citizens' first Comprehensive Capital Analysis and Review submission on qualitative grounds. In mid-September, Citizens released results of its company-run mid-cycle stress test as required under the Dodd-Frank Act, projecting net losses of $900 million over the course of a nine-quarter horizon under hypothetical severely adverse economic conditions.
Citizens spokeswoman Lauren DiGeronimo declined to comment for this story, citing the company's quiet period before the offering.
GBT Capital Management Founder and Chairman Gary Townsend, speaking of industry conditions generally, said sector valuations remain below 2007 highs and that the "poor" regulatory environment has forced banks to grow in order to achieve success.
"You need heft if you're a bank. You need size in order to be able to support the expense of the compliance costs. If you're bigger, you potentially have the wherewithal to cover your expenses and still give an adequate return on capital," he told SNL. "It's better to be diversified than not, which is another thing I disagree with the Fed on. The diversity of the operations I think it is a strength, not a weakness. I like the larger banks for that reason, too, they have more operations and they're not solely dependent on interest income for their earnings."
Citizens' story has some resemblance to that of another struggling financial company that went public to great fanfare — Ally Financial Inc. The offering was pitched to investors in April as a "large" and "complex" turnaround, but CEO Michael Carpenter also acknowledged that Ally's returns were "not what you would expect," and that the company's plan would lead it down a path of "improving return on equity from unacceptably low levels." Ally reported a return on tangible common equity of 4% in 2013, excluding one-time charges, according to an amended IPO registration statement.
Like Ally, Citizens has detailed how it plans to boost its financial performance and achieve a return on average tangible common equity of more than 10% by the fourth quarter of 2016, up from an adjusted baseline of 5.1% for full year 2013. The 2013 figure excludes a goodwill impairment, restructuring charges and special items. The IPO calls for aggressive expansion of business lines and geographies, including indirect auto lending. Citizens' commercial bank, RBS Citizens, has separately launched a technology and services banking group and extended its MidCorporate business into geographies outside the New England, Mid-Atlantic and Midwestern markets into Washington, D.C.; Charlotte, N.C.; Atlanta; Dallas; and Los Angeles. But Citizens has also pulled back from some markets as it reshapes itself, notably with the sale of its Charter One franchise in Chicago to U.S. Bancorp.
Citizens' offering and expansion efforts could end, at least temporarily, long-running speculation that it would sell to a super-regional or a foreign bank with a large presence in the U.S. The notion of a sale was always a long shot, complicated by a steep price, rumored to be around $10 billion, and a small list of potential suitors that has included Canadian bank Toronto-Dominion Bank and Japanese banks Sumitomo Mitsui Financial Group Inc. and Mitsubishi UFJ Financial Group Inc. over the years.
But even as rumors about a sale swirled around Citizens, analysts who followed RBS believed an IPO was the most likely choice for the company, given that it would precede a potential tightening in U.S. monetary policy in 2015. Mike Trippitt, of Numis Securities, told SNL in April that he was optimistic an IPO would meet with strong investor demand barring a sudden change in the outlook for monetary policy.
"You've basically got a fairly sizable retail and commercial business here that is very much a geared play on U.S. recovery and rising rates," he said. "I would have thought that the prospects of a clean, mainstream commercial business with an improving ROE would be attractive."
((Please Click on Bulletin Board to learn more information))
(Leasing News provides this ad "gratis" as a means
to help support the growth of Lease Police)
[headlines]
--------------------------------------------------------------

News Briefs----
Federal Regulars Fine U.S. Bancorp $9MM, Must return $48MM to Customers
http://blogs.wsj.com/totalreturn/2014/09/25/check-your-credit-card-bills-for-these-added-fees/
Here's Why the Biggest Banks Are Pushing Apple Pay
http://www.businessinsider.com/the-biggest-banks-are-pushing-apple-pay-2014-9
Made in the U.S.A., but Banked Overseas
http://www.nytimes.com/2014/09/26/business/made-in-the-usa-but-banked-overseas.html?ref=business&_r=0
Bad U.S. roads force "just in time" manufacturers to plan for 'just in case'—Leasing Increases
http://www.reuters.com/article/2014/09/25/us-usa-roads-workarounds-idUSKCN0HK17A20140925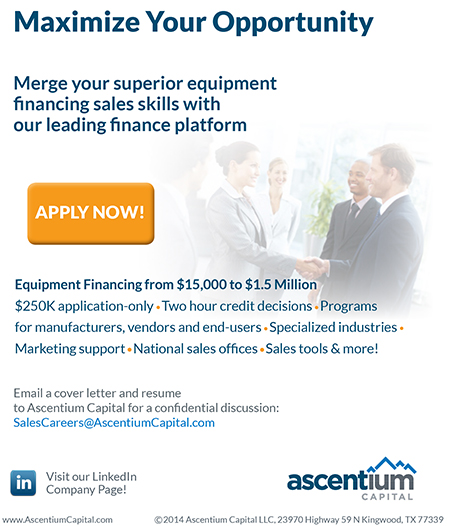 [headlines]
--------------------------------------------------------------



--You May Have Missed It

Putin plays chicken with US farmers—and loses
http://www.cnbc.com/id/102030391


[headlines]
--------------------------------------------------------------

SparkPeople--Live Healthier and Longer

10 Reasons You Eat When You're Not Actually Hungry
And What You Can Do About It!
http://www.sparkpeople.com/resource/nutrition_articles.asp?id=1660


[headlines]
--------------------------------------------------------------
Baseball Poem
Talking Baseball
Bring your cap and cushion and thermos
Jacket for the cool spring evenings
Most of all, bring the wide-eyed kids
Wearing gloves for the fouls our way
Teach 'em to enjoy batting practice
The pregame rituals in the smell of grass
Let them snag autographs down by the dugouts
Before the anthem
Even the batboy might be Cooperstown-bound!
Teach ' em how to keep score
How to appreciate the fine art
Of the pickoff throw
The squeeze bunt
Or the block of the wild pitch
That saved a base
And maybe the game
Teach 'em how to care
To hoot and holler and whoop
For the sparklers
That rate little stars
Beside the numbers you jot down
After each play.
How to boo the calls that go against
How to win with grace
And lose with dignity.
How to root
And put down roots
That might grab and hold
Forever
Bloom into a place to go
Where you're a kid
No matter how old
Walk away now
Slowly in the stadium's glow
Talking about the game you saw
Talking baseball
Written by Gene Carney,
"Romancing the Horsehide," Baseball
Poems on Players and the Game
Published by McFarland & Company

[headlines]
--------------------------------------------------------------

Sports Briefs----
Career Cap-per, Jeter gets walk-off in final AB
http://www.nydailynews.com/sports
Fans fill the seats, no matter the cost
http://www.nytimes.com/2014/09/26/nyregion/a-shortstop-and-the-creator-of-the-jeter-superfan.html
One for the ages
http://nypost.com/2014/09/25/mlb-wont-let-rain-stand-in-way-of-derek-jeters-stadium-farewell/
San Francisco Giants clinch National League wild-card berth
http://www.contracostatimes.com/giants/ci_26605606/san-francisco-giants-clinch-national-league-wild-card
Former Oakland Raiders can pinpoint downfall: Hue Jackson's dismissal
http://www.mercurynews.com/raiders/ci_26562180/former-oakland-raiders-can-pinpoint-downfall-hue-jacksons
Picked off and blown out, Redskins demolished
http://www.washingtonpost.com/sports/kirk-cousins-has-five-turnovers-eli-manning-has-five-tds-and-giants-top-redskins-45-14/2014/09/26/cf6b8294-450a-11e4-b437-1a7368204804_story.html
[headlines]
--------------------------------------------------------------


California Nuts Briefs---

King fire containment grows to 37 percent, but wind poses threat
http://www.sacbee.com/2014/09/23/6729309/containment-of-king-fire-grows.html
Groundwater rules will force change
http://www.sonomanews.com/groundwater-rules-will-force-change/#.VCIbTfldWVN
Litigation allies of Drakes Bay Oyster Co. appeal to higher court
http://www.marinij.com/marinnews/ci_26585474/litigation-allies-drakes-bay-oyster-co-appeal-higher


[headlines]
--------------------------------------------------------------


"Gimme that Wine"
http://www.youtube.com/watch?v=EJnQoi8DSE8
It's a Vineyard Seller's Market
http://www.winesandvines.com/template.cfm?
section=news&content=139268K
In France, Inhumane Conditions for Champagne Pickers
http://www.wine-searcher.com/m/2014/09/inhumane-conditions-for-champagne-pickers
Oregon growers face 'epic' grape harvest
http://www.capitalpress.com/Oregon/20140924/oregon-growers-face-epic-grape-harvest
Early-harvest spot market prices soften for all but one North Coast wine grape variety
http://westernfarmpress.com/grapes/early-harvest-spot-market-prices-soften-all-one-north-coast-wine-grape-variety
Free Mobile Wine Program
http://leasingnews.org/archives/Feb2010/2_26.htm#mobile
Wine Prices by vintage
http://www.winezap.com
http://www.wine-searcher.com/
US/International Wine Events
http://www.localwineevents.com/
Winery Atlas
http://www.carterhouse.com/atlas/\
Leasing News Wine & Spirits Page
http://two.leasingnews.org/Recommendations/wnensprts.htm
[headlines]
----------------------------------------------------------------
This Day in History
1655 - Peter Stuyvesant recaptures Dutch Ft. Casimir from the Swedish in Delaware
1687 – The Venetian Army attacked the Acropolis in Athens trying to eject the Turks. The Parthenon was destroyed in the war between Turks and Venetians.
1772 – New Jersey passes a bill requiring a license to practice medicine.
1774 - Birthday of John Chapman, better known as Johnny Appleseed, born Leominster, MA. Planter of orchards and friend of wild animals, he was regarded as a great medicine man by the Indians. The remarkable career of Johnny Appleseed began about 1800. He moved to Pennsylvania, where he sold or gave away saplings and apple seeds to settlers moving west. Chapman then moved on to Ohio, sowing and giving away apple seeds en route. For more than 40 years, he traveled through Ohio, Indiana, and western Pennsylvania. He pruned trees he had previously planted and helped pioneers care for the orchards grown from his seeds. His work bore fruit, literally, over an area of perhaps 100,000 square miles. Chapman was ragged in dress and eccentric in his ways. He made his living selling
the shoots of young Apple trees as the most popular drink, especially
over the winter, was hard apple cider. He was more a businessman
than an environmentalist. He was also an itinerant preacher, expounding his faith in the Church of the New Jerusalem, the religious organization that grew out of the teachings of Emanuel Swedenborg, the Swedish mystic whose teachings had been introduced to the U.S. in 1784 and whose empathy with the natural world apparently appealed to Chapman. During the War of 1812, Chapman traveled 30 miles to bring troops to Mansfield, Ohio, to forestall a raid by Indian allies of the British. Chapman also introduced and encouraged the raising of many useful medicinal herbs. He died near Fort Wayne, Indiana, in 1847.
(lower half of: http://memory.loc.gov/ammem/today/sep26.html )
1777 - Philadelphia was occupied by British forces under Gen. Howe. General George Washington realizes the war is going badly for the colonials.
http://memory.loc.gov/ammem/today/sep26.html
1789 - Thomas Jefferson was appointed America's first Secretary of State; John Jay, the first Chief Justice of the United States; Samuel Osgood, the first Postmaster-General; and Edmund Jennings Randolph, the first Attorney General.
1814 - With over 1,000 delegates from 17 churches, the Flint River Association was established -- the first official Baptist organization of its kind in the history of Alabama.
1835 - The Suwanee Association was formed in Florida. Comprised of eight member churches, it was the first official Baptist organization in Florida history.
1871 - David Oliver Saylor of Allentown, PA, received a patent for American Portland cement. He perfected a process for making hydraulic cement from argillo magnesium and argillo calcareous limestone. European cement was regarded as superior and it was not until 1897 that the use of American cement exceeded the use of cement imported from Europe. It was primarily brought in from Portland, England as ballast aboard ships.
1881 – Birthday of Hiram Wesley Evans, Imperial Wizard of the KKK 1922-1939, Ashland, AL.
1887 - Emile Berliner, a 36 year old German immigrant living in Washington DC, applies for a patent on his invention, the gramophone. The machine was the first to play flat discs as opposed to Thomas Edison's wax cylinder apparatus. The patent would be granted in November.
1888 - Birthday of T.S. Eliot (Thomas Stearns Eliot), Nobel prize winner, poet, playwright and critic, at St. Louis, MO. "There never was a time," he believed, " when those that read at all, read so many more books by living authors than books by dead authors; there never was a time so completely parochial, so shut off from the past." Eliot died at London, England, January 4, 1965.
1890 – The US Mint stops minting the $1 and $3 gold coins and the 3 cent piece.
1892 - The 'King of Marches' was introduced to the general public. John Philip Sousa and his band played the "Liberty Bell March" in Plainfield, New Jersey. Most of his compositions were written in Great Lakes, Illinois, where his Navy marching band was based.
1898 – Composer and pianist George Gershwin's Birthday in Brooklyn. He had a varied, stellar career writing concertos, movie themes and scores, and for television. He died in 1937 from a brain tumor in Los Angeles.
http://www.ffaire.com/gershwin/
1907 - Birthday of piano player Frank "Kansas City Frank" Melrose. Sumner, IL
1908 - An ad for the Edison Phonograph appeared in "The Saturday Evening Post". The phonograph offered buyers free records by both the Democratic and Republican U.S. presidential candidates!
1914 - Federal Trade Commission formed. Its principal mission is the promotion of consumer protection and the elimination and prevention of anticompetitive business practices, such as monopolies. This was one of President Woodrow Wilson's major legislative initiatives against trusts during this progressive era in American history.
1914 – Jack LaLanne's birthday in San Francisco. Born Henri Francoise LaLanne, he was a fitness, exercise, and nutritional expert and motivational speaker who is sometimes called "the godfather of fitness" and the "first fitness superhero. In 1936, he opened what is considered the nation's first health and fitness club in Oakland that grew into a national chain that he sold to Bally Fitness. Among his many feats of strength: In 1979 at age 65, he towed 65 boats in a lake near Tokyo. He was handcuffed and shackled, and the boats were filled with 6,500 lbs of wood pulp. LaLanne who often said, "I'd hate dying; it would ruin my image," died of pneumonia at age 96 in Morro Bay, CA.
1918 - The "Battle of Meuse," Argonne Forest. As part of four major efforts to break the Hindenburg line, a Franco-American offensive began on this date, with the US First Army striking between the Meuse River and the Argonne Forest and the French Fourth Army to their west. After four taxing weeks of attack, the Germans were gradually pushed back. By Oct 31, the Americans had advanced 10 miles, the French had reached the Aisne River 20 miles away and the Argonne Forest was rid of the Central Power forces. This was the final great battle of World War I.
1918 – Birthday of TV ghoul, Zacherle in Philadelphia. Known for his long career as a television horror show host, broadcasting horror movies on TV in Philadelphia and New York City in the 1950s and 1960s, mostly on Friday nights. "Shock Theater" and "Chiller Theater" were among the favorites of the day in that time slot.
1919 - President Wilson actually suffered a stroke while traveling to Wichita, Kansas from Pueblo, Colorado. His national tour was halted and he was taken back to Washington, DC. History was changed as the seriousness of Wilson's condition was not made public, even to his immediate cabinet. For quite a period of time, Mrs. Wilson with a few key people kept his disabilities a secret. Legislation did not happen, foreign policy was greatly affected, and Wilson's ability to communicate with the public was gone. The presidential election of 1920 was in part a referendum on whether the U.S. should join the League of Nations. Its main proponent was too incapacitated to continue and all the opponents had a field day. The Democratic nominee, James M. Cox, pledged to do his best to take American into the league, but found little support or backing, even from his own party, due to the lack of indecision by the many factions. The Republican platform straddled the issue; candidate Warren G. Harding did not seem to feel strongly either way (ironically, he would die in San Francisco from a heart attack, August 2, 1923). Harding's election was an indicator that the American people wanted to forget the war. They rejected Woodrow Wilson's idealism and returned to everyday pursuits. This was the first presidential election in which women could vote, and they apparently voted the same way as the men---overwhelmingly Republican. The saying that "We gave the women the vote, and they voted for handsome Warren G. Harding, a well-known womanizer at the time, haunted the female vote for years. http://www.doctorzebra.com/prez/t28.htm
http://www.americanpresident.org/kotrain/courses
/WW/WW_Foreign_Affairs.htm
1921 – Babe Ruth, on his way to a record-setting 59, hits home runs 57 and 58 to beat Indians 8-7.
1925 - Texas Governor Pat Neff pardons folksinger Leadbelly after receiving a song from the singer seeking his freedom. Leadbelly was released after serving the minimum seven years of a 7-to-35-year sentence for killing one of his relatives in a fight over a woman.
http://www.kirjasto.sci.fi/ledbelly.htm
http://www.tsl.state.tx.us/governors/personality/neff-p01.html
http://www.lnstar.com/mall/txtrails/waco.htm
1925 – Country and rock 'n' roll singer, songwriter Marty Robbins was born in Glendale, AZ. Among his many hits are "A White Sport Coat and a Pink Carnation", "My Woman, My Woman, My Wife", "Don't Worry", "El Paso". Robbins died of a heart attack in 1982 in Nashville.
1926 - Gene Tunney won the heavyweight championship by taking a unanimous 15-round decision from Jack Dempsey, the champion since 1919. Tunney defeated Dempsey in a rematch, won one more fight and then retired.
1926 – Birthday of singer, actress Julie London (Peck) in Santa Rosa, CA. Her hits included "Cry Me a River" and she starred in "Emergency" on TV. London died Oct 18, 2000.
1926 – The Majors' shortest double header was played with the Yankees, having clinched the pennant, losing 6-1 in 72 minutes and again 6-2 in 55 minutes to the St. Louis Browns. That was before TV brought us 3+ hour games.
1934 – Britain launches HMS Queen Mary.
1936 - Denver, CO, was buried under 21.3 inches of snow, 19.4 inches of which fell in 24 hours. The heavy wet snow snapped trees and wires causing seven million dollars damage. (26th-27th)
1937 - Bessie Smith, 43, one of the world's great jazz singers, dies in Clarksdale, Miss., from an auto accident. The closest hospital refused to admit her because she was black.
1937 – Film producer Jerry Weintraub was born in Brooklyn. His producing credits include "Nashville", "Diner", "Happy New Year", "The Karate Kid", "Oh, God", "National Lampoon's Vegas Vacation", and the remake of "Ocean's Eleven". Prior to his film career he managed singers Frank Sinatra, Elvis, and John Denver.
1939 - Birthday of singer Tina Turner, Brownsville, TN
http://www.tina-turner.com/
1944 - Top Hits
"I'll Walk Alone" - Dinah Shore
"Is You is or is You Ain't" - Bing Crosby & The Andrews Sisters
"I'll Be Seeing You" - Bing Crosby
"Smoke on the Water" - Red Foley
1946 – Birthday of former New Jersey Governor and EPA Administrator during 9/11, Christine Todd Whitman in NYC. Raised in suburban New Jersey where her parents were both active in Republican politics, she worked for Nelson Rockefeller's presidential campaign after college. She was New Jersey's 50th Governor and the only female to hold that post. Whitman was appointed by President George W. Bush as Administrator of the EPA, taking office on January 31, 2001. Whitman appeared twice in New York City after the 9/11 attacks to inform New Yorkers that the toxins released by the attacks posed no threat to their health. A 2003 report by the EPA inspector general determined that the assurance was misleading, because the EPA "did not have sufficient data and analyses" to justify it. She has not lived this down since.
1947 – Lynn Anderson, country singer and songwriter, was born in Grand Forks, ND. Dozens of her songs crossed over into mainstream fame. Her "I Never Promised You a Rose Garden" went gold and won the Grammy for best female vocal. Her mother is Liz Anderson, a country singer and songwriter in her own right. Liz wrote Lynn's famed "Ride, Ride, Ride" (1966) and had her songs recorded by top male vocalists in the business.
1948 – Birthday of singer Olivia Newton-John, Cambridge, England.
http://www.onlyolivia.com/onj.html
1949 - Jane Graves Smiley's birthday. U.S. novelist and Pulitzer Prize winner. She won the Pulitzer honor for her devastating "One Thousand Acres" that was later made into a movie, but is best known for her novel "Moo" which has almost become a cult favorite. Her mother was also a writer and journalist.
http://books.guardian.co.uk/departments/generalfiction/
story/0,6000,1010668,00.html
http://www.randomhouse.com/features/smiley/qna.html
1950 - Residents of the northeastern U.S. observed a blue sun and a blue moon, caused by forest fires in British Columbia.
1950 - OBREGON, EUGENE ARNOLD, Medal of Honor.
Rank and organization: Private First Class, U.S. Marine Corps, Company G, 3d Battalion, 5th Marines, 1st Marine Division (Rein.). Place and date: Seoul, Korea, 26 September 1950. Entered service at: Los Angeles, Calif. Born: 12 November 1930, Los Angeles, Calif. Citation: For conspicuous gallantry and intrepidity at the risk of his life above and beyond the call of duty while serving with Company G, in action against enemy aggressor forces. While serving as an ammunition carrier of a machine gun squad in a marine rifle company which was temporarily pinned down by hostile fire, Pfc. Obregon observed a fellow marine fall wounded in the line of fire. Armed only with a pistol, he unhesitating dashed from his covered position to the side of the casualty. Firing his pistol with 1 hand as he ran, he grasped his comrade by the arm with his other hand and, despite the great peril to himself dragged him to the side of the road. Still under enemy fire, he was bandaging the man's wounds when hostile troops of approximately platoon strength began advancing toward his position. Quickly seizing the wounded marine's carbine, he placed his own body as a shield in front of him and lay there firing accurately and effectively into the hostile group until he himself was fatally wounded by enemy machine gun fire. By his courageous fighting spirit, fortitude, and loyal devotion to duty, Pfc. Obregon enabled his fellow marines to rescue the wounded man and aided essentially in repelling the attack, thereby sustaining and enhancing the highest traditions of the U.S. Naval Service. He gallantly gave his life for his country.
1952 - Top Hits
"You Belong to Me" - Jo Stafford
"Wish You Were Here" - Eddie Fisher
"Half as Much" - Rosemary Clooney
"Jambalaya (On the Bayou)" - Hank Williams
1953 - The Ames Brothers' "You You You" hits #1
1953 – Billy Hunter becomes the last St. Louis Brown to homer in a game. The following year, the team was moved to Baltimore and became the Orioles.
1955 - Debbie Reynolds married singing idol Eddie Fisher. The couple made it through four tempestuous years. Fisher gave her up for Elizabeth Taylor, and also "Jump the Shark" on his career.
1956 - Fats Domino's "Blueberry Hill" enters the US Pop chart, where it will reach number four.
1956 - The mayor of Tupelo, MS declares today Elvis Presley Day in honor of its favorite son; among others, a young Tammy Wynette is in the audience at the concert Elvis gives later.
1957 - "West Side Story" opened in at the Winter Garden Theatre, New York. The musical ran for 734 performances. The loose adaptation of William Shakespeare's "Romeo and Juliet" produced several hit songs, including "Maria" and "Tonight".
http://www.imagi-nation.com/moonstruck/albm28.html
http://www.wsu.edu/~brians/love-in-the-arts/west.html
http://www.westsidestory.com/
1960 - The first of four television debates between Richard Milhous Nixon, the Republican candidate, and John Fitzgerald Kennedy, the Democratic candidate, took place today in a Chicago studio; the second on October 8 in a Washington, DC, studio; the third of October 13, with Kennedy in New York City and Nixon in Hollywood, CA; and the fourth on October 21, in a New York city studio. Many credit his performance in these debates as a major reason for JFK's victory in November.
1960 - Top Hits
"My Heart Has a Mind of Its Own" - Connie Francis
"Chain Gang" - Sam Cooke
"Mr. Custer" - Larry Verne
"Alabam"- Cowboy Copas
1960 - Connie Francis becomes the first female singer in the Rock and Roll era to have two consecutive number one singles when "My Heart Has a Mind of Its Own" went to the top of the Billboard chart. It followed "Everybody's Somebody's Fool".
1961 – New York Yankees' Roger Maris hit his 60th home run of the season to tie Babe Ruth's record. Maris's homer came off pitcher Jack Fisher of the Baltimore Orioles in the Yankees' 159th game. Long considered one of baseball's most treasured records, Maris became a villain in New York for approaching and now tying the great Bambino. Earlier in the season, Commissioner Ford C. Frick, a sports writing friend of The Babe, declared that the record, if not set within the 154 games of Ruth's 1927 season, would be asterisked. In 1961, the expansion of MLB to include the Los Angeles Angels and the Washington Senators, who had moved to become the Minnesota Twins, expanded the regular season schedule to 162 games.
1961 - Folksinger Bob Dylan lands his first major gig, opening for the Greenbriar Boys for two weeks at Gerde's Folk City in New York. Critic Robert Shelton of the New York Times says of today's performance: "Bob Dylan is one of the most distinctive stylists to play in a Manhattan cabaret in months... there is no doubt that he is bursting at the seams with talent... Mr. Dylan's voice is anything but pretty... a searing intensity pervades his songs. Mr. Dylan's highly personalized approach toward folk song is still evolving." This review essentially launches Dylan's career.
1962 - "The Beverly Hillbillies" premieres on TV. This half-hour comedy was one of the most successful "rural" comedies on TV. In addition, according to Nielsen, the eight most-watched half-hour shows are episodes of this series. "The Beverly Hillbillies" was about an Appalachian man, Jed Clampett (Buddy Ebsen) who found oil on his property, so he moved his family to a better life in Beverly Hills, CA. Most of its jokes were based on its fish-out-of-water premise. Also in the cast were Irene Ryan as Granny, Jed's mother-in-law, Donna Douglas as his daughter Elly May, Max Baer, Jr as his nephew Jethro Bodine, Raymond Bailey as neurotic Milburn Drysdale, Jed's neighbor and the owner of the bank where Jed kept his money, Nancy Kulp as Jane Hathaway, Drysdale's secretary and right-hand woman, and Harriet MacGibbon as Margaret Drysdale, Milburn's wife.
1963 - San Diego, CA, reached an all-time record high of 111 degrees. Los Angeles hit 1S09 degrees.
1964 - Roy Orbison's "Oh, Pretty Woman" reaches the top of the Billboard Hot 100. It would be the last of a string of nine straight Top Ten records for The Big O.
1964 - "Gilligans Island" premiered. This series was about seven people who set sail aboard the Minnow for a three-hour tour and became stranded on an island. They used the resources on the island for food, shelter and entertainment. The cast included Bob Denver as Gilligan, Alan Hale, Jr, as the Skipper Jonas Grumby, Jim Backus as Thurston Howell Ill, Natalie Schafer as Mrs. "Lovey" Howell, Russell Johnson as the Professor Roy Hinkley, Dawn Wells as Mary Ann Summers and Tina Louise as Ginger Grant, the movie star. Denver was not the first choice to play Gilligan; actor Jerry Van Dyke was offered the role, but he turned it down, believing that the show would never be successful. He chose instead to play the lead in My Mother the Car, which premiered the following year and was cancelled after one season. By the way, no first name of Gilligan was mentioned in
any of the 98 episodes. The last telecast aired on Sept 4, 1967. The eternal question that endures, "Ginger or Mary Ann?
http://bobdenver.com/
http://www.sitcomsonline.com/gilligansisland.html
1965 - CAPTAIN HUMBERT R. VERSACE, UNITED STATES ARMY: Medal of Honor. For conspicuous gallantry and intrepidity at the risk of his life above and beyond the call of duty: Captain Hubert R. Versace distinguished himself by extraordinary heroism during the period of 29 October 1963 to 26 September 1965, while serving as S-2 Advisor, Military Assistance Advisory Group, Detachment 52, Ca Mau, Republic of Vietnam. While accompanying a Civilian Irregular Defense Group patrol engaged in combat operations in Thoi Binh District, An Xuyen Province, Captain Versace and the patrol came under sudden and intense mortar, automatic weapons, and small arms fire from elements of a heavily armed enemy battalion. As the battle raged, Captain Versace, although severely wounded in the knee and back by hostile fire, fought valiantly and continued to engage enemy targets. Weakened by his wounds and fatigued by the fierce firefight, Captain Versace stubbornly resisted capture by the over-powering Viet Cong force with the last full measure of his strength and ammunition. Taken prisoner by the Viet Cong, he exemplified the tenets of the Code of Conduct from the time he entered into Prisoner of War status. Captain Versace assumed command of his fellow American soldiers, scorned the enemy's exhaustive interrogation and indoctrination efforts, and made three unsuccessful attempts to escape, despite his weakened condition which was brought about by his wounds and the extreme privation and hardships he was forced to endure. During his captivity, Captain Versace was segregated in an isolated prisoner of war cage, manacled in irons for prolonged periods of time, and placed on extremely reduced ration. The enemy was unable to break his indomitable will, his faith in God, and his trust in the United States of America. Captain Versace, an American fighting man who epitomized the principles of his country and the Code of Conduct, was executed by the Viet Cong on 26 September 1965. Captain Versace's gallant actions in close contact with an enemy force and unyielding courage and bravery while a prisoner of war are in the highest traditions of the military service and reflect the utmost credit upon himself and the United States Army.
1965 - Queen Elizabeth II presents the Beatles with the Order of the British Empire, recommended by Prime Minister Harold Wilson, who said later: "I saw the Beatles as having a transforming effect on the minds of youth, mostly for the good. It kept a lot of kids off the streets." The Beatles, who reportedly get high in a bathroom before the event, are said to be delighted, though many older and more conservative honorees return their honors in protest. John Lennon later gives his back, protesting "the war in Vietnam and also 'Cold Turkey' slipping down the charts."
1968 - Top Hits
"Harper Valley P.T.A." - Jeannie C. Riley
"Hey Jude" - The Beatles
"Hush" - Deep Purple
"Mama Tried" - Merle Haggard
1968 – "Hawaii Five-O" debuts as an hourly program on CBS, starring Jack Lord as Detective Lieutenant Steve McGarrett, the head of a special state police task force which was based on an actual unit that existed under martial law in the 1940s. James Mc Arthur played Danny Williams, to whom McGarrett would command, 'Book 'em, Danno, murder one!'. The cast included 'Squirmin' Herman Wiedemeyer as Duke, Kam Fong as Chin Ho Kelley, and Zulu as Kono. The show lasted until April 4, 1980 and was revived in 2010.
http://www.epguides.com/HawaiiFiveO/
http://us.imdb.com/Title?0062568
1969 - The Beatles' 13th album, "Abbey Road", was released in the United Kingdom. The album zoomed to number one on the record charts and stayed there for 11 weeks. It was the last album the Beatles made together.
1969 - "The Brady Bunch". This popular sitcom starred Robert Reed as widower Mike Brady who has three sons and is married to Carol (played by Florence Henderson), who has three daughters. Housekeeper Alice was played by Ann B. Davis. Sons Greg (Barry Williams), Peter (Christopher Knight) and Bobby (Mike Lookinland) and daughters Marcia (Maureen McCormick), Jan (Eve Plumb) and Cindy (Susan Olsen) experienced the typical crises of youth. The program steered clear of social issues and portrayed childhood in a time of innocence. The last episode was telecast on Aug 30, 1974. The program continues to be popular in reruns in the after-school time slot. There were also many spin-offs: "The Brady Kids" (1972—74), a Saturday morning cartoon; "The Brady Bunch Hour" (1976—77), a variety series; "The Brady Brides" (1981), a sitcom about the two older daughters adjusting to marriage and "The Brady's" (1990), a short-lived dramatic series. "A Very Brady Christmas" (1988) was CBS's highest rated special for the season. In 1995, "The Brady Bunch Movie" appealed to fans who had watched the program 25 years before.
1969 - Legendary promoter Bill Graham opens the Fillmore West, a West Coast version of his popular New York "rock ballroom," in San Francisco.
1970 - Santa Ana winds brought fires to Los Angeles County and to points south and east. Half a million acres were consumed by the fires, as were 1000 structures. Twenty firemen were injured. (25th-29th)
1970 - Motown announces that its newest singing sensation, The Jackson 5, have sold ten million records worldwide in just nine months.
1970 - Returning to Abbey Road studios in London, ex-Beatle John Lennon begins work on his first proper solo album, "John Lennon / Plastic Ono Band".
1975 – "The Rocky Horror Picture Show", starring Tim Curry, Susan Sarandon, and a young unknown singer who goes only by the name of Meat Loaf, opens in Westwood, CA. A film version of the popular off-Broadway musical hit, it is an instant flop nationwide, and is miraculously resuscitated some time later when audiences at the midnight showings in New York City begin to talk back to the screen, creating a cult phenomenon that lasts to this day.
1976 - Boulder, Colorado's Firefall saw their song "You Are the Woman" enter the Billboard chart on its way to #9. They would place five more songs in the Top 40, including "Just Remember I Love You" (#11 in 1977) and "Strange Way" (#11 in 1978).
1976 - Top Hits
"Play That Funky Music" - Wild Cherry
"I'd Really Love to See You Tonight" - England Dan & John Ford Coley
"A Fifth of Beethoven" - Walter Murphy & The Big Apple Band
"If You've Got the Money, I've Got the Time" - Willie Nelson
1978 - NY District Court Judge Constance Baker Motley rules that women sportswriters cannot be banned from locker rooms of professional sports teams.
1979 - In the midst of a hot September for Death Valley, California, the afternoon high was 104 degrees for the second of three days, the coolest afternoon highs for the month.
1981 - Nolan Ryan of the Houston Astros became the first pitcher to throw five career no-hitters. He blanked the Los Angeles Dodgers, 5-0, at the Astrodome. Ryan ended his career with seven no-hitters, the all-time record by far.
1981 – Birthday of tennis great Serena Williams in Saginaw, MI
1982 - "Knight Rider" premieres. David Hasselhoff starred in this one-hour adventure series about a copy who was nearly killed, then brought back to live with a new identity (Michael Knight) by a mysterious millionaire. Together with a car that talked, a Pontiac Trans Am called KITT (Knight Industries Two Thousand), Knight had various adventures. Other cast members included Edward Mulhare as Devon Miles, aid to the deceased millionaire, Patricia McPherson as mechanic Bonnie Barstow, Rebecca Holden as April Curtis, William Daniels as the voice of KITT, and Peter Parros as Reginald Cornelius III, truck driver/chauffeur for KITT.
1983 – St. Louis Cardinals' Bob Forsch throws his second career no-hitter, beating the Montreal Expos, 3-0.
1984 - Liz Taylor starred in the season opener of the TV soap, "Hotel". Despite incredibly biting bits from John Belushi on NBC's "Saturday Night Live" regarding her plumpness at the time, viewers were quite amazed when Ms. Taylor appeared in a gown -- with a 24-inch waistline. Definitely no more, "I followed Liz Taylor to McDonald's to watch the numbers change," from Joan Rivers.
1984 - Top Hits
"Missing You" - John Waite
"Let's Go Crazy" - Prince & The Revolution
"Drive" - The Cars
"Let's Chase Each Other Around the Room" - Merle Haggard
1984 - Paul Anka is awarded a star on the Hollywood Walk of Fame at 6840 Hollywood Blvd.
1985 - Shamu was born at Sea World at Orlando, FL and is the first killer whale born in captivity to survive. Shamu is now living at Sea World's Texas park
1986 - "Dallas", on CBS-TV, smashed NBC's "Miami Vice" in the overnight ratings. The episode, from Southfork Ranch, had Bobby Ewing (Patrick Duffy) returning from the dead -- in the shower, no less! Pam Ewing (Victoria Principal) was a bit perplexed. So were the viewers. Somebody had stayed up very, very late writing this episode.
1987 - Whitney Houston's fifth consecutive #1 U.S. single hit the top. "Didn't We Almost Have It All" was a cut from her LP, "Whitney", which was number one on the album charts from June 27 to Sep 11 that year.
1987 - Freezing temperatures were reported in the Northern and Central Appalachians, and the Upper Ohio Valley. The morning low of 27 degrees at Concord, NH tied their record for the date. Temperatures soared into the 90s in South Dakota. Pierre, SD reported an afternoon high of 98 degrees.
1988 - Unseasonably warm weather prevailed across Florida. Afternoon highs of 92 degrees at Apalachicola and 95 degrees at Fort Myers were records for the date
1988 - NYC's Rockefeller Center declared a national landmark.
1989 - Rain spread from the southeastern states across New England overnight. Cape Hatteras, NC reported measurable rainfall for the fourteenth straight day, with 15.51 inches of rain recorded during that two week period. Phoenix, AZ reported a record high of 108 degrees, and a record 134 days of 100 degree weather for the year. Afternoon temperatures were only in the 40s over parts of northwest Wisconsin and Upper Michigan.
1991 - A group of scientists, four men and four women began a two-year stay inside "Biosphere 2", a sealed structure in Oracle, AZ. They had planned to have no contact with the outside world; to grow their own food and live peacefully together as future pioneers in a harsh and alien world. Unfortunately, the outside world had to intervene a few times; to get rid of an ant invasion, to pump in oxygen, to tend to a health emergencies, to bring in forgotten necessities like makeup. The scientific team managed to last out the term, but they were half-crazy and half-starved when U.S. marshals led them out two years later.
1993 – Seattle Mariners' Randy Johnson records his 300th strikeout for the season.
1996 – SF Giants' Barry Bonds becomes the 2nd player to hit 40 home runs and steal 40 bases
1996 - U.S. astronaut Shannon Lucid returns to Earth in the U.S. space shuttle Atlantis following six months in orbit aboard the Russian space station Mir. On March 23, 1996, Lucid transferred to Mir from the same space shuttle for a planned five-month stay. A biochemist, Lucid shared Mir with Russian cosmonauts Yuri Onufriyenko and Yuri Usachev and conducted scientific experiments during her stay. She was the first American woman to live in a space station. Beginning in August, her scheduled return to Earth was delayed by more than six weeks because of last-minute repairs to the booster rockets of Atlantis and then by a hurricane. Finally, on September 26, 1996, she returned to Earth aboard Atlantis, touching down at Edwards Air Force Base in California. Her 188-day sojourn aboard Mir set a new space endurance record for an American and a world endurance record for a woman.
1998 - With a 6-1 win over the Devil Rays, the Bronx Bombers set an AL record with their 112th win. The 1906 Cubs, who went 116-36, were the only team with more victories than the 1998 Yankees. The Yanks went on to win 114 games, a record that lasted until the Seattle Mariners won 116 in 2001. The Yankees' total of 125 wins, including the playoffs and World Series, are a season record.
1998 - By hitting a 462-foot blast at the Astrodome, Sammy Sosa hits #66 (and his final homer of the season) to take the lead in the HR race. Less than an hour later, however, Mark McGwire also hits his 66th in the Cardinals' 6-5 victory over the Expos to tie the Cub outfielder in the historic home run race.
1998 - Ken Griffey, Jr. hits his league-leading 56th homer of the season and 350th of his career becoming the youngest player ever to reach the 350 mark.
2007 - As the result of an internet poll conducted by Marc Ecko, who owns the historic horsehide, the record-breaking 756th home run baseball belted by Barry Bonds, will be donated to the Baseball Hall of Fame branded with an asterisk. The fashion designer, who made the announcement on the 'Today' show, revealed 47% voted for the ball to be marked with another 34% voting to donate it unchanged, and 19% elected to send the special sphere into outer space.
2009 - Bronx native Sonia Sotomayor, the Supreme Court's newest member, throws the ceremonial first pitch at Yankee Stadium, a strike right down the middle of the plate, prior to watching her team defeat the Red Sox, 3-0. In 1995, Justice Sotomayor, as a U.S. District Judge, issued an injunction which led to ending the nearly eight month-long baseball strike.
2013 - U.S. accountant Paul Konigsberg is charged for complicity in the Bernard Madoff Ponzi scheme that fell apart in 2008
2013 - An agreement is made between the U.S. and Russia to draw up a UN Security Council resolution to eliminate chemical weapons in Syria
-------------------------------------------------------------

SuDoku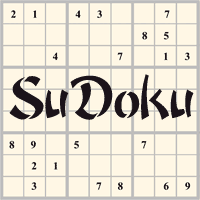 The object is to insert the numbers in the boxes to satisfy only one condition: each row, column and 3x3 box must contain the digits 1 through 9 exactly once. What could be simpler?
http://leasingnews.org/Soduku/soduko-main.htm
--------------------------------------------------------------

Daily Puzzle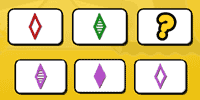 How to play:
http://www.setgame.com/set/puzzle_frame.htm
Refresh for current date:
http://www.setgame.com/set/puzzle_frame.htm
--------------------------------------------------------------


http://www.gasbuddy.com/
http://www.gasbuddy.com/GB_Map_Gas_Prices.aspx
http://www.gasbuddy.com/GB_Mobile_Instructions.aspx
--------------------------------------------------------------

Weather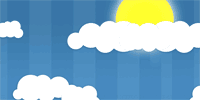 See USA map, click to specific area, no commercials
--------------------------------------------------------------

Traffic Live---
Real Time Traffic Information
You can save up to 20 different routes and check them out with one click,
or type in a new route to learn the traffic live
--------------------------------