Asset Manager
Los Angeles, California
Class 8 through Class 6 Trucks

Manage repossession, valuation, refurbishing,
remarketing trucks and equipment
Exp. owner-operator trucking business a must
To learn more, please click here
Friday, December 15, 2017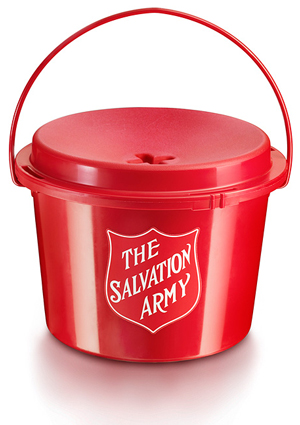 (Please click on Kettle)
Thank You Larry Armstrong, Theresa Kabot, Bruce Kropschot,
Bruce Lurie, Gerry Oestreich, Reid Raykovich, CLFP, Dean Rubin
Today's Equipment Leasing Headlines

Hell or High Water Clause Sunk in West Virginia
By Tom McCurnin, Leasing News Legal Editor
New Hires/Promotions in the Leasing Business
and Related Industries
Leasing Industry Ads---Help Wanted
Maxim Commercial Capital - Asset Manager
Chesswood Announces Renewal of Bank Credit Facility
To Redeem $20M Outstanding 6.5% Convertible Debentures
Transportation Equipment Financing to Remain
an Attractive Option for Truckers
Which Retailers Most Reliant on Holiday Season Sales
U.S. Retail Sales Chart Generated November/December 2016
Element Comments on Market Volatility
"No material, undisclosed information"
The Shape of Water/The Disaster Artist
Good Time/Aquarius/Le Samourai
Film/Digital Reviews by Fernando Croce
American Bulldog
Agoura, California Adopt a Dog
Russ Runnalls, CLFP, Retirement Lunch
(1 of 8 in the First CLFP Class)
News Briefs---
Nearly 5 Million Americans in Default on Federal Student Loans
Defaulted loans represent $84 billion or 13 percent of $631 billion
Yellen Isn't Buying Trump's Talk of an Economic Miracle
From Tax Cuts
Why Net Neutrality Was Repealed
and How It Affects You
Scottrade founder cashes out TD Ameritrade stock,
gives more than $200 million to charity
Wal-Mart Will Allow Workers to Have Early Access to Pay
Retailer's employees will get eight free uses of Instapay tool
AI to Create More Jobs than It Kills
manufacturing sector will be the hardest hit
Struggling Subway is Now Facing Franchisee Revolt
Customer Traffic Plummet a Whopping 25%
High School Completion Rate Is Highest in U.S. History
More Highlights
Broker/Funder/Industry Lists | Features (writer's columns)
Top Ten Stories Chosen by Readers | Top Stories last six months
www.leasingcomplaints.com (Be Careful of Doing Business)
www.evergreenleasingnews.org
Leasing News Icon for Android Mobile Device
You May have Missed---
Poem
Sports Brief----
California Nuts Brief---
"Gimme that Wine"
This Day in History
SuDoku
Daily Puzzle
GasBuddy
Weather, USA or specific area
Traffic Live----
######## surrounding the article denotes it is a "press release" and was not written by Leasing News nor information verified, but from the source noted. When an article is signed by the writer, it is considered a "by line." It reflects the opinion and research of the writer.

Please send a colleague and ask them to subscribe. We are free.
Email kitmenkin@leasingnews.org and in subject line: subscribe

[headlines]
--------------------------------------------------------------
Hell or High Water Clause Sunk in West Virginia
By Tom McCurnin
Leasing News Legal Editor
Vendor-Assignor Cheated Lessee by Non-Delivery of Unaccepted Equipment. Court Rules That HHW Clause Did Not Protect Lessor for Unaccepted Goods.
Blue Ridge Bank, Inc. v. City of Fairmont 2017 LEXIS 918, at *1 (W. Va. Nov. 14, 2017, No. 16-1006).).
This is an interesting case demonstrating that the "hell or high water" clause, in which equipment lessors place so much faith, is not absolute, especially where the fraud is non-delivery of equipment for goods which were not accepted. The facts follow.
On September 8, 2009, the City of Fairmont, West Virginia, entered into a lease purchase agreement with Lessor Comvest for certain water filtration equipment. Comvest was owned by H. David Cutlip and James Christie. Mr. Christie was a former mayor of Bridgeport, West Virginia. Using those connections, Comvest marketed itself as a supplier of innovative financing to municipalities. The lease contained a "hell or high water" provision which unconditionally obligated the City to pay Comvest. The lease was a security agreement not a true lease.
Under the lease, the City was to order equipment from third-party vendors as it upgraded its water filtration plant. Upon delivery and acceptance of the equipment, the City would send the bill to Comvest. Convest agreed to fund the cost of the equipment, estimated to be about $1.1 million The City would make payments to Convest.
After signing the agreement, but before any equipment was delivered or invoices sent, Comvest assigned the lease to Blue Ridge Bank. The assignment provided that the Bank would transfer $1,070,600.00 to Comvest (before any equipment was delivered or invoiced) and Comvest would pay vendors for the equipment when received and accepted by the City. In return, the City would send its monthly lease purchase payments to the Bank.
To repeat, under this three- party relationship, the City would order equipment from third-party vendors, the City would send Comvest the bill upon delivery and acceptance of the equipment, Comvest would pay the third-party vendor from the $1.1 million, the City would send the Bank monthly lease purchase payments. Sounds simple doesn't it? Well, neither the Bank nor the City anticipated that Comvest might steal the funds and not pay the vendors.
And that is what happened. The Bank funded the $1.1 million to Comvest. The City submitted some invoices and D&As to Comvest for payment for goods subject to the lease but some equipment was not delivered and neither an invoice nor a D&A was issued by the City. Comvest failed to pay about $500,000 worth of invoices for goods which were not accepted by the City and for which no D&A was issued, leaving the City to pay those vendors out of its own pocket.
The City sought to reduce its monthly payment, accounting for the $500,000 of undelivered equipment and for which it did not issue a D&A. The Bank refused, citing the "hell or high water" clause and UCC § 2A-407. The City sued for declaratory relief. The Bank answered. Both parties filed competing motions for summary judgment.
The trial court ruled in favor of the City, holding that the City could assert claims against the Bank as assignee and that the claims of the City, as to unaccepted equipment for which a D&A were not issued, were valid. The Bank appealed.
The Court correctly held that the lease was a finance lease and that UCC article 2A applies to this transaction. The Court correctly held that the lessee was an "account debtor" vis-à-vis the lease. And as a secured creditor, the lessor was subject to all claims of recoupment made by the lessee unless there was an enforceable agreement not to assert those claims. No such provision was in the contract, except for the "hell or high water" clause which is not applicable to secured transactions.
Relative to the "hell or high water" provision, the Court noted that they are typically enforceable after the lessee has accepted the goods. In other words, if a lessee accepts the goods and then finds that equipment is mis-described or is inoperative, a "hell or high water" clause may be operative.
However, the provisions of UCC § 2A-407 make it crystal clear that the provisions of a "hell or high water" clause is only effective after the lessee has accepted the goods. As explained in the facts, the City did not accept the goods which were not delivered and no D&A was issued.
Therefore, under an Article 9 (secured transactions) analysis, the City could assert the claims of non-delivery against the lessor and under Article 2A (finance leases), the City could circumvent the "hell or high water" provisions of the lease. The Court ruled that for the equipment delivered and for which a D&A was issued, the City was required to pay a re-amortized lease payment However, for the equipment which was not delivered and for which a D&A was not issued, the City would not be liable for the amounts of those lease payments. Lessee wins, lessor loses.
What are the takeaways here?
• First, Underwrite the Broker and Assignor. I was shocked that the Bank would pre-fund the assignment to Comvest for $1.1 million dollars. This was an unsecured loan to Comvest and placed a lot of faith in a company which ultimately cheated a number of cities and municipalities. Proper underwriting of assignors is necessary to protect the ultimate funder. This obviously was not done.
• Second, Proper Internal Controls for Payment Disbursement Were Not Followed. Typically, for funders, the funding source only disburses the invoices upon receipt of the invoice (none was issued) and receipt of an executed delivery and acceptance certificate. The Bank clearly missed this step.
• Third, "Hell or High Water" Provisions are Not Water Tight. In this case, bad facts made bad law. The idea that the Bank could jump into bed with Comvest, give them all the money, do no due diligence or exercise any internal controls, then hold the City-Lessee responsible seemed unfair to me. The fact that no D&A was issued for the non-delivered equipment was crucial to the Court's holding. Get those D&As! They exist for a reason.
• Fourth, Comvest Filed Bankruptcy, as Did Its Principals. The West Virginia newspapers covered this story well, as the principals were well known, well connected lawyers and politicians. Each of the principals were required to file personal bankruptcies for their mishandling of the missing $500,000. How embarrassing.
The bottom line to this case is that the Bank bungled this transaction by pre-funding the full amount without any internal controls. Those D&A's would have saved the day.
Blue Ridge Bank v. City of Fairmont (9 pages)
http://leasingnews.org/PDF/BlueRidgevFairmont2017.pdf
Tom McCurnin is a partner at Barton, Klugman & Oetting
in Los Angeles, California.
Tom McCurnin
Barton, Klugman & Oetting
350 South Grand Ave.
Suite 2200
Los Angeles, CA 90071
Direct Phone: (213) 617-6129
Cell (213) 268-8291
Email: tmccurnin@bkolaw.com
Visit our web site at www.bkolaw.com
Previous Tom McCurnin Articles:
http://www.leasingnews.org
Previous Tom McCurnin Articles:
http://www.leasingnews.org/Conscious-Top%20Stories/leasing_cases.html

[headlines]
--------------------------------------------------------------
New Hires/Promotions in the Leasing Business
and Related Industries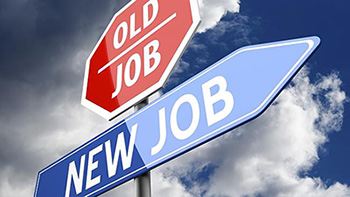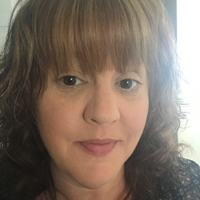 Sharon Barrett was hired as Operations and Documentation Manager, HomeTrust Bank Equipment Finance Division, Fletcher, North Carolina. Previously, she was Leasing Consultant/Customer Service Representative, First South Leasing (January, 2014 - October, 2017); Operations Manager/Credit Officer, Springs Leasing Corporation (July, 1988 - December, 2013).
https://www.linkedin.com/in/sharon-barrett-9132bb85/
Rob Bauersmith was hired as Vice President, Healthcare Sales, Peoples Capital & Leasing, Waterbury, Connecticut. He is based in Chalfont, Pennsylvania. Previously, he was Senior Account Executive, Healthcare, BB&T Commercial Capital Corp., formerly Susquehanna Commercial Finance; (May, 2014 - October, 2017); VP Business Development, Tri-State Imaging Consultants (January, 2010 - May, 2014); Account Executive, CoActive Capital Partners (April, 2008 - November, 2009); Regional Manager, CIT Healthcare (August, 2008 - November, 2009); Regional Manager, CIT Healthcare (August,2005 - January, 2008); Regional Manager, SMT Leasing (2003 - July, 2005); Regional Manager, DVI Financial Services (1993 - 2003). Education: Temple University, BA, Finance (1983 - 1987).
https://www.linkedin.com/in/rob-bauersmith-518a9b9/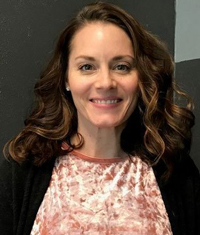 Janelle Frank was hired as Leasing Sales Coordinator for Falcon Leasing, a division of Falcon National Bank, St. Cloud, Minnesota. She has "12 years of equipment leasing experience in sales and marketing." Previously at Sterns Bank as Equipment Valuation Specialist. https://www.linkedin.com/in/janelle-frank-9a960716/?trk=public-profile-join-page
Jeff Holtshopple was hired as Vice President, Regional Sales Manager, Sumitomo Mitsui Finance and Leasing Company Limited- SMFL, Orange County, California. Previously, he was Territory Manager, Professional Referral Sources, Engs Commercial Finance Co. (June, 2017 - October, 2017); Region Vice President, Element Fleet Management (May, 2016 - June, 2017); VP Western Region Sales, Equipment Leasing & Finance, Capital One Equipment Finance (September, 2013 – February, 2016); VP Western Territory, Sovereign Santander Bank (May, 2013 – September, 2013); VP Manager, Equipment Finance Group, Citizens Business Bank (September, 2006 – May, 2013); VP Region Sales, Siemens Financial Services (April, 2004 – September, 2006); VP, Key Equipment Finance (February, 2001 – April, 2004); VP Region Sales, Bank of America Leasing and Capital (January, 1999 – April, 2001); VP, Wells Fargo Equipment Finance (April, 1996 – January, 1999); Territory Manager S. California, GE Capital-Commercial Asset Funding (CAF) (May, 1991 – April, 1996). Education: University of Wisconsin-Madison, Bachelor's Degree, Economics.
https://www.linkedin.com/in/jeff-holtshopple-bb74ab16/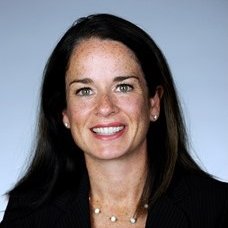 Jennifer LaClair was hired as Chief Financial Officer, Ally Financial, Charlotte, North Carolina. Previously, she was at PNC, starting July, 2008, as Chief Financial Officer, PNC Businesses; promoted January, 2017, Head of Business Banking. Prior, she was Consultant, McKinsey & Company (August, 2001 - July, 2008). Education: Case Western Reserve University, Weatherhead School of Management. Master of Business Administration (MBA) (1999 - 2001).
https://www.linkedin.com/in/jennifer-laclair-568bb8b/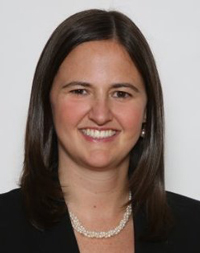 Kelly Crowther Merrill was hired as Senior Vice President for Finance, OnDeck, New York, New York. She began her career as Corporate Audit Staff, Executive Audit Manager, GE, July, 2006; promoted June, 2012, Financial Planning & Analysis Leader; promoted November, 2014, Chief Finance Officer, North America; promoted May, 2015, Finance & Business Executive. Her first position was as FMP, NBC Universal, Inc (July, 2004 - July, 2006). Education: Boston College, Carroll School of Management. Bachelor of Science (B.S.), Finance & Marketing.
https://www.linkedin.com/in/kellycrowthermerrill/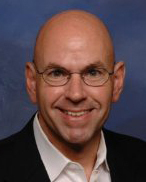 Doug Morgan was hired as Sr. Sales Manager, Extreme Capital, Silver Springs, Maryland. He is based in the Greater Atlanta Area. Previously, he was Lease Program Manager, Brocade Capital (August, 2016 - November, 2017); Area Sales Manager, Avaya Financial, CIT Bank (November, 2005 - August, 2016); Regional Finance Manager, Equipment Leasing, Danka Office Imaging (September, 1999 - November, 2005); Equipment Leasing Specialist, Captive Leasing Services, Inc. (1997 - 1999); Manager, Power Systems Division, Ring Power Cat (1994 - 1997). Montana State University, Bozeman, Bachelor of Science (B.S.), Business Management, Economics, Accounting.
https://www.linkedin.com/in/doug-morgan-6320274/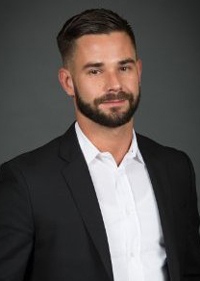 Michael O'Brien has returned to CAN Capital, New York, New York as Director of Sales & Business Development. He is based in the Greater Los Angeles Area. Previously, he was Director of Business Development, Lendr (January, 2017 - November, 2017); Area Sales and Business Development Manager, CAN Capital (September, 2014 - January, 2017). He began this career as Assistant Director of Financial Services, Veterans Financial, Inc., March, 2009; promoted Senior Director of Sales, Veterans Financial, Inc. (March, 2001 - September, 2014). Prior, he was MBA Program, Special Coordinator, Drexel University (March, 2008 - March, 2009). Education: Drexel University, Bachelor of Business Administration (B.B.A), Marketing, Finance & Legal Studies(2005 - 2009). Activities and Societies: Lambda Chi Alpha, Drexel Marketing Association.
https://www.linkedin.com/in/michael-o-brien-09427213/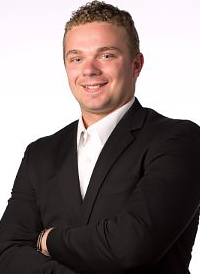 Jake Plata was hired as Relationship Manager, Bank of the Internet, Westlake, Ohio. He joined National Equipment Finance as Assistant Vice-President, November, 2015; promoted to Vice-President, January, 2017. Previously, he was Regional Sales Manager, ShurTech Brands, LLC (April, 2013 - October, 2015); Wealth Advisor, Strategic Wealth Partners (August, 2011 - April, 2013). Volunteer: Student Mentor, Minds Matter of Cleveland (September, 2016 – Present). Networking Board Member, the Cleveland Professional 20/30 Club (April, 2012 - May, 2014). Education: University of Akron, Political Science and Criminal Justice (2006 - 2011). Activities and Societies: Varsity Baseball Team.
https://www.linkedin.com/in/jake-plata-1b631352/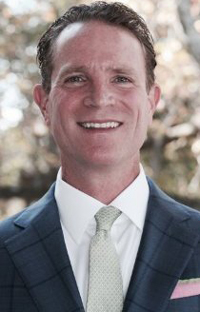 Erich Wust, CFA, was hired as SVP, Portfolio Management, OnDeck, New York, New York. He is based in Arlington, Virginia. Previously, he was at SunTrust Bank, where he started as VP/Corporate Strategist, March, 2004; promoted March, 2007, FVP, Strategic Business Consulting; promoted, June, 2009, SVP, Strategy Senior Finance Officer; promoted, February, 2011, SVP, Strategic Projects/ promoted April, 2012, SVP, Credit Senior Finance Officer; promoted, SVP, Director of Wholesale Modeling and Analytics, August, 2013. Prior, he was at BellSouth Advertising & Publishing, starting April, 1999, as Senior Pricing Manager; promoted April, 2001, Director of Product Management; promoted, April, 2003, Director of Marketing and Product Management, BellSouth Telecommunications. He began his career as Pre Professional Accountant, IBM (January, 1991 - August, 1991); Actuarial Analyst, Pan-American Life Insurance Company (June, 1994 - June, 1997); Actuarial Manager, Prudential Healthcare (June, 1997 - June, 1999). Certifications: CFA. Education: Georgia State University, Master of Business Administration (MBA), Banking, Corporate, Finance, and Securities Law, 3.88. Louisiana State University and Agricultural and Mechanical College. QBA, Math, Economics, Operations Mgt.,3.66
https://www.linkedin.com/in/erich-wust-cfa-80253b/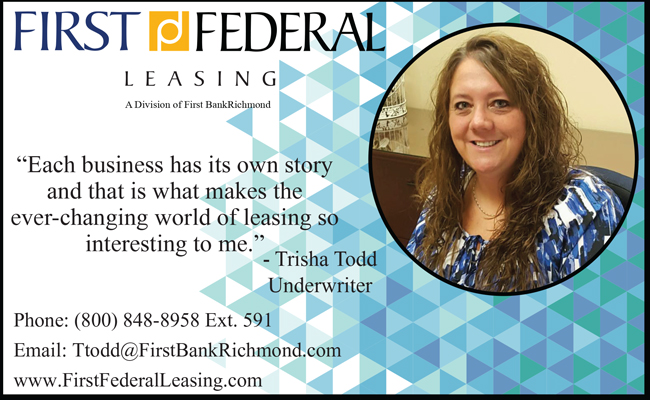 [headlines]
--------------------------------------------------------------
Leasing Industry Help Wanted


Asset Manager
Los Angeles, California
Class 8 through Class 6 Trucks

Manage repossession, valuation, refurbishing,
remarketing trucks and equipment
Exp. owner-operator trucking business a must
To learn more, please click here
[headlines]
--------------------------------------------------------------
Chesswood Announces Renewal of Bank Credit Facility
To Redeem $20M Outstanding 6.5% Convertible Debentures

Chesswood's President and CEO, Barry Shafran, commented, "Our bankers have also reflected that support in consenting to the use of our revolving credit facility to redeem our debentures almost a year before they would mature, providing us with pre-tax interest savings of approximately $400,000 in 2018."
"Through our two wholly-owned subsidiaries in the U.S. and Canada, Chesswood is North America's only publicly-traded commercial equipment finance company focused on small and medium-sized businesses." the company press release states. "Our Colorado-based Pawnee Leasing Corporation, founded in 1982, finances a highly diversified portfolio of commercial equipment leases and loans through established relationships with over 600 independent brokers in the lower 48 states. In Canada, Blue Chip Leasing Corporation has been originating and servicing commercial equipment leases and loans since 1996, and today operates through a nationwide network of more than 50 independent brokers."
"We're also thankful that our lending syndicate continues to be comprised of leading Canadian and U.S. banks," added Shafran. The syndicate of six banks was once again led by Royal Bank of Canada and includes BBVA Compass Bank, BMO Harris Bank, TD Securities, National Bank of Canada and Laurentian Bank of Canada.


[headlines]
--------------------------------------------------------------
Transportation Equipment Financing to Remain
an Attractive Option for Truckers
By Patrick Burnson, Executive Editor
Logistics management
"What types of transportation equipment financing
will be the most attractive in 2018 and why?"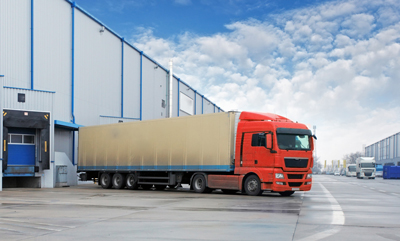 2017 was a strong year for the equipment finance industry.
According to a recent study conducted by the Equipment Leasing and Finance Association, it marked the seventh consecutive year that businesses increased their spending on leases, loans and lines of credit for equipment investment.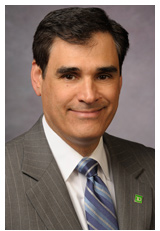 Anthony Sasso, head of TD Equipment Finance, observes that transportation represents 26% of all equipment financed.
In an exclusive interview, Logistics Management asked him "What types of transportation equipment financing will be the most attractive in 2018 and why?"
"Due to anticipated interest rate hikes in 2018, controlling financing costs is going to be important for logistics companies," he says. "The good news is, borrowers have a number of choices when it comes to both financing products and partners for trucking equipment because of the long-life cycle of the collateral."
According to Sasso, two of the most popular products they recommend in a rising interest rate environment are longer term loans and tax-oriented leases.
"Loans with 3- to 5-year terms for tractors and 7+ years for trailers allow companies to bring down the monthly equipment finance cost," he says. "Tax-oriented leases give "the lessor" the ability to claim the tax benefits of ownership through depreciation deductions, but passes through to the lessee those benefits in the form of reduced rentals."
LM also asked Sasso what impact would the rising interest rate environment impact have on trucking…what this means for the industry overall.
"For those trucking companies with floating or variable interest rates, they may consider refinancing into a fixed-rate loan," he says, "A fixed rate loan gives the borrower more certainty in a rising rate environment."
For example, he notes, if and when rate increases occur, a borrower's monthly payment will not be affected because they are locked in to a specific amount each month."
Sasso concludes that this also has "a positive impact" on the company's cash flow
About the Author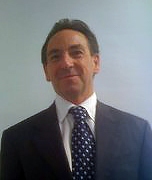 Patrick Burnson, Executive Editor
Patrick Burnson is executive editor for Logistics Management and Supply Chain Management Review magazines and web sites. Patrick is a widely-published writer and editor who has spent most of his career covering international trade, global logistics, and supply chain management. He lives and works in San Francisco, providing readers with a Pacific Rim perspective on industry trends and forecasts. You can reach him directly at pburnson@peerlessmedia.com
[headlines]
--------------------------------------------------------------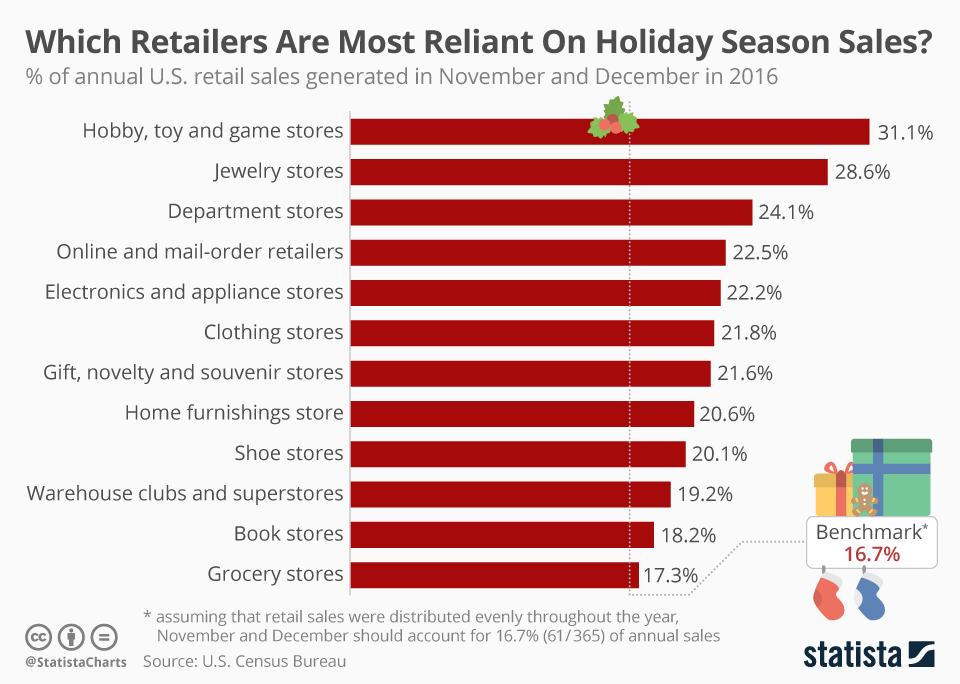 [headlines]
--------------------------------------------------------------
##### Press Release ############################
Element Comments on Market Volatility
"No material, undisclosed information"

TORONTO, Ontario - Element Fleet Management Corp. (TSX:EFN) ("Element" or the "Company") is aware of media reports speculating as to potential transactions involving the Company.
Element's policy is not to comment on market rumour or speculation.
In response to a request by the Investment Industry Regulatory Organization of Canada (IIROC), the Company confirms it has received various suggestions from several shareholders regarding the Company's business, and is assessing these suggestions and other value creating initiatives available to the Company.
While Element has engaged in discussions with third parties on various strategic and operational matters, the Company cautions that there can be no assurance that such discussions will result in any actions. Element confirms there is no material, undisclosed information regarding the Company
### Press Release ############################
[headlines]
--------------------------------------------------------------
Fernando's View
By Fernando F. Croce
A gorgeous fable ("The Shape of Water") and an uproarious behind-the-scenes comedy ("The Disaster Artist") come to theaters, while new DVD releases offer intense drama ("Good Time"), absorbing character studies ("Aquarius"), and a hypnotic crime thriller ("Le Samourai").
In theaters: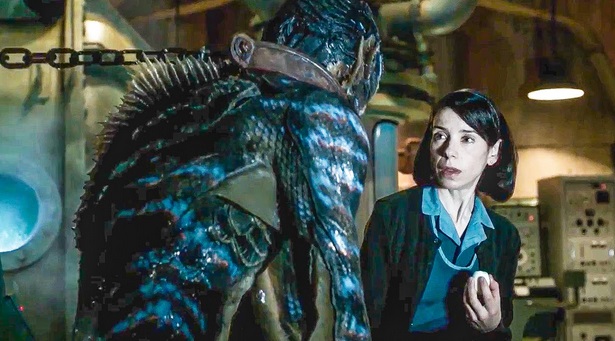 The Shape of Water (Fox Searchlight Pictures): A cinematic fabulist capable of horror as well as delicacy, Guillermo del Toro ("Pan's Labyrinth") serves up another adult fairy-tale with this visually gorgeous and decidedly unusual love story. Set in the early 1960s, it tells the fanciful tale of Elisa (Sally Hawkins), a mute woman whose work cleaning a top-secret government laboratory brings her in contact with a mysterious amphibian creature from South America. As an unlikely bond grows between the two characters, a dark cloud in the form of a sadistic agent named Strickland (Michael Shannon) who's more interested in destruction than discovery. With the help of her friends, Elisa sets in motion a daring escape plan. With characteristically voluptuous attention to color and texture, Del Toro paints a vivid portrait of unconventional resistance and romance.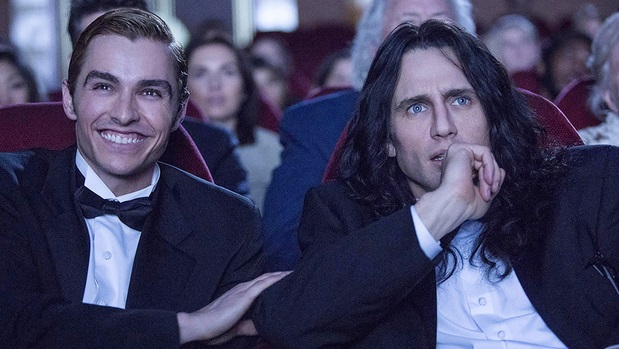 The Disaster Artist (A24): Fondly hailed by cult audiences as one of the best "bad" movies ever made, Tommy Wiseau's "The Room" and its making are the subject of James Franco's behind-the-scenes comedy. Franco also stars as Wiseau, an eccentric outsider with dreams of making it big in Hollywood despite his lack of what could be charitably called traditional talent. Unable to break into Los Angeles' mainstream movie world, he becomes obsessed with proving himself by directing his own personal masterpiece. What follows is a humorous glimpse of the many weird gaffes, lines and details that went into of "The Room," focusing on Wiseau's fluctuating bond with fellow struggling actor Greg Sestero (Dave Franco). Celebrating cinema and friendship, Franco's affable film has reminded many a critic of Tim Burton's classic "Ed Wood."


Netflix Tip: Long heralded as "France's Elvis Presley," rock 'n' roll icon Johnny Hallyday (1943-2017) also displayed his charisma on the big screen with a handful of movie roles. So check out Netflix for some of his best films, which include "Detective" (1985), "Man on the Train" (2002), and "Vengeance" (2009).
On DVD: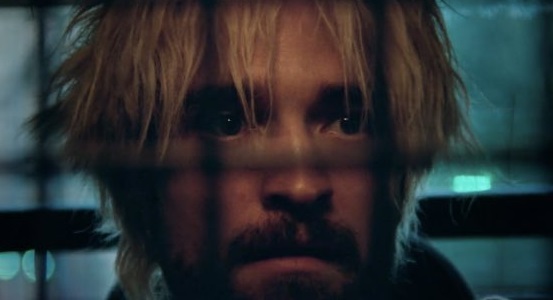 Good Time (Lions Gate): Continuing to shed the pretty-boy image from his "Twilight" movies, Robert Pattinson goes grunge in this rollicking indie drama from the acclaimed fraternal-directorial team of Ben and Josh Safdie ("Heaven Knows What"). Pattinson plays Constantine Nikas, a troubled young New Yorker who faces a most eventful night in a desperate race to get his brother Nick (Benny Safdie) out of jail. Contantly on the run from the law or fellow underworld dwellers, he scrambles through hospitals and tenements, having memorable brushes with a zonked-out girlfriend (Jennifer Jason Leigh) and a curious teenager (Talilah Webster). Purposefully magnifying the grit and grain of the story's milieu, the Safdies' vivid and speedy walk on the wild side gives Pattinson plenty of chance to showcase a different side of his charisma.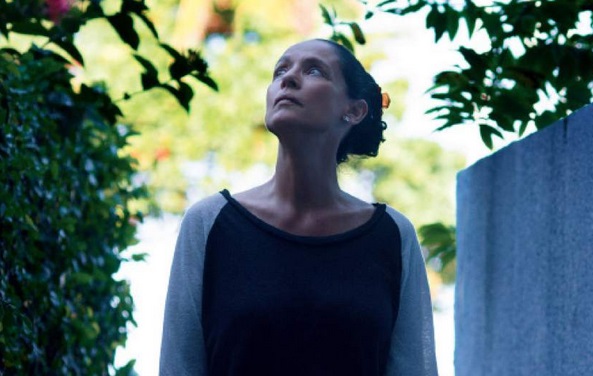 Aquarius (Vitagraphs Films): Vintage Brazilian beauty Sonia Braga delivers a powerhouse performance in this rich and surprising drama from director Kleber Mendonça Filho ("Neighboring Sounds"). Braga stars as Clara, a sixtysomething widow and former music reviewer living in the town of Recife, where her decades-old building is facing demolition. When she decides to stay even after her neighbors have moved out, Clara finds herself in a subtle war of wills with the construction company that's bought the property. Alone in the edifice while going about her daily routines, she reflects on her past as well as the future ahead. Using eroding architecture and watchful silence as expressive tools, Mendonça Filho creates a modestly-scaled, potent portrait of clashing values and changing times. With Braga's multilayered performance, it adds to a riveting experience. With subtitles.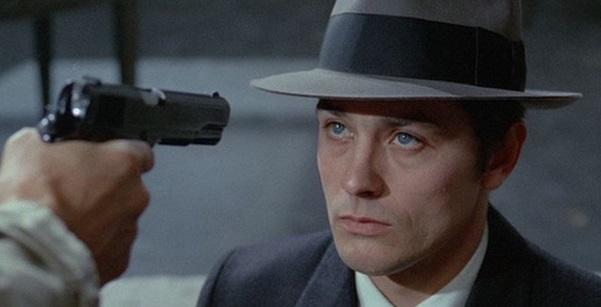 Le Samourai (Criterion): Blending a very French attitude with an obsession with American noir classics, director Jean-Pierre Melville made immaculately stylish underworld sagas cracked with fierce moral codes. Considered by many to be his masterpiece, this 1967 crime drama locates a steely resolve in the final days of a hired assassin named Jef Costello (played to icy perfection by Alain Delon). As his latest assignment takes him to a Parisian nightclub, Jef finds himself hunted by the police as well as his own crime superiors. Determined to escape his fate, he develops a peculiar bond with a piano player (Cathy Rosier) who witnessed his hit. Trading the genre's usual flamboyance for a deadpan intensity, Melville's film is an otherworldly abstraction of cinema's tough guys and molls that casts an unforgettable spell. With subtitles.
[headlines]
--------------------------------------------------------------
American Bulldog
Agoura, California Adopt-a-Dog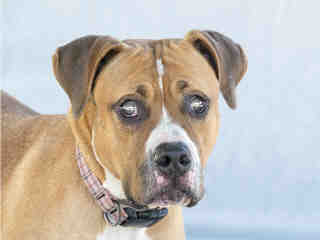 Keller
ID: A5091815
"My name is Keller and I'm an approximately 5 years, 4-month-old female American bulldog. I am already spayed. I have been at the Agoura Animal Care Center since July 20, 2017. I am available on July 24, 2017. You can visit me at my temporary home at A009.
"The staff/volunteers here haven't had a chance to really get to know me yet. Please visit me at the animal care center and ask about spending some one-on-one time with me."
Agoura Animal Care Center
29525 Agoura Road
Agoura, CA 91301
(818) 991-0071
Adopt a Pet
http://www.adoptapet.com/
[headlines]
--------------------------------------------------------------
Russ Runnalls, CLFP, Retirement Lunch
(1 of 8 in the First CLFP Class)

W. Russell (Russ) Runnalls, CLFP
Vice President Middle Market Financing
TEQlease Capital
The retirement party for Russ will be at King's Fish House, 4798 Commons Way, Calabasas, CA 91302, Friday, December 22, 2017 at noon. Mike Lockwood is the host. There is no cost to attend. Anyone who would like to attend needs to send an e-mail to Greg Hubach at ghubach@teqlease.com or call him at 818-222-1006 ext. 202. He requests the e-mails or calls on or before December 18 as he needs to give a final count to the restaurant on the 18th.
Greg writes, "Russ has had a significant impact here at TEQlease Capital. He has mentored many, and he has taught all of us some of what he has learned in his 30 years in our industry. Russ will join the TEQlease Capital Board of Directors for 2018 to continue his guidance of our company. We appreciate everything he has done for TEQlease Capital.
"I don't know exactly what Russ will do in retirement, but I know he will continue to sail. And we know Russ has a thing for fast cars – ever since he cruised the boulevards in Buffalo decades ago in racers he worked on himself. I expect he'll continue to go to the car shows with his wife Tamara in his Corvette.

Longest Active Certified Leasing Professional
Since 1985, W. Russell (Russ) Runnalls
http://leasingnews.org/archives/Feb2015/2_04.htm#cflp
[headlines]
--------------------------------------------------------------
News Briefs----


Nearly 5 Million Americans in Default on Federal Student Loans
Defaulted loans represent $84 billion or 13 percent of $631 billion
http://www.theblaze.com/news/2017/12/13/report-nearly-5-million-americans-in-default-on-federal-student-loans
Yellen Isn't Buying Trump's Talk of an Economic Miracle
From Tax Cuts
https://www.bloomberg.com/news/articles/2017-12-13/yellen-isn-t-buying-trump-s-tax-cut-talk-of-an-economic-miracle
Why Net Neutrality Was Repealed
and How It Affects You
https://www.nytimes.com/2017/12/14/technology/net-neutrality-rules.html
Scottrade founder cashes out TD Ameritrade stock,
gives more than $200 million to charity
http://www.stltoday.com/business/columns/david-nicklaus/scottrade-founder-cashing-out-billion-in-td-ameritrade-stock/article_c5460d0d-ca85-5317-bc17-eb2b288ecf85.html
Wal-Mart Will Allow Workers to Have Early Access to Pay
Retailer's employees will get eight free uses of Instapay tool
https://www.bloomberg.com/news/articles/2017-12-13/wal-mart-to-allow-workers-early-access-to-pay-via-fintech-accord
AI to Create More Jobs than It Kills
manufacturing sector will be the hardest hit
https://www.datamation.com/applications/ai-to-create-more-jobs-than-it-kills.html
Struggling Subway is Now Facing Franchisee Revolt
Customer Traffic Plummet a Whopping 25%
https://nypost.com/2017/12/13/struggling-subway-is-now-facing-a-franchisee-revolt/
High School Completion Rate Is Highest in U.S. History
More Highlights
https://www.census.gov/newsroom/press-releases/2017/educational-attainment-2017.html
[headlines]
--------------------------------------------------------------

You May Have Missed---
The World's Largest Machinery Manufacturers
(slideshow)
http://www.industryweek.com/leadership/2017-iw-1000-world-s-largest-machinery-manufacturers
[headlines]
--------------------------------------------------------------
Real
By Barry S. Marks, Esq., CLFP
Wrestling is not real.
Global warming is real.
The magic of Egyptian priests turning
staffs into snakes was not real.
Moses's big snake was real.
The man-eating anaconda is real.
The hoop snake is not real.
Heaven is real.
Please.
Uncle Sam? No.
John Paul Jones? Yes.
Paul Revere's ride? Not really.
Al Capone? Really.
The Wobblies were real.
Johnny Ringo, Doc Holliday, Black Bart,
Bat Masterson and the Sundance Kid? Yes.
Brett Maverick, Belle Scarlet, Indiana Jones,
Captain America and Godzilla? No.
Marilyn Monroe's breasts? Yes.
The seven year-itch?
Unfortunately, yes.
Ask my first wife.
Santa is real (yes, Virginia).
There are real and imaginary numbers
but I forget what that means
so maybe they are all not real
like real dreams you forget
when you wake up.
Money is not real.
Wait a minute, yes it is.

[headlines]
--------------------------------------------------------------

Sports Briefs---

At ESPN, the problems for women run deep
https://www.bostonglobe.com/sports/2017/12/14/women-who-worked-espn-say-its-problems-far-beyond-barstool-sports/L1v9HJIvtnHuBPiMru6yGM/story.html
Team of destiny? Steelers embrace ultimate obstacle in taking aim at Patriots
https://www.usatoday.com/story/sports/nfl/columnist/bell/2017/12/14/pittsburgh-steelers-new-england-patriots-afc/953993001/
Two Years Ago He Was NBA's Worst Shooter, Now LeBron James 'As Good as Anyone'
http://bleacherreport.com/articles/2748988-two-years-ago-he-was-nbas-worst-shooter-now-lebron-james-as-good-as-anyone
[headlines]
--------------------------------------------------------------


California Nuts Briefs---
Oroville Dam crisis sparked $1.2 billion in claims. State hasn't paid a dime
http://www.sacbee.com/news/local/article189603719.html#emlnl=Breaking_Newsletter
As Mountain View plans for new housing, could other cities come next?
http://www.mercurynews.com/2017/12/13/as-mountain-view-plans-for-new-housing-could-other-cities-come-next/
[headlines]
--------------------------------------------------------------



"Gimme that Wine"

http://www.youtube.com/watch?v=EJnQoi8DSE8
Kistler Vineyard's Jason Kesner Will Take Over Direction of All Winemaking and Vineyard Operations
https://www.winebusiness.com/people/?go=getPeopleArticle&dataid=193364
Columbia Crest Grand Estates Cab ranks No. 2 on Wine.com list
http://www.greatnorthwestwine.com/2017/12/12/columbia-crest-grand-estates-cab-ranks-no-2-wine-com-list/
Inside the Wine Cellar at Chez Panisse
https://punchdrink.com/articles/inside-wine-cellar-alice-waters-chez-panisse/

Wine Prices by vintage
http://www.winezap.com
http://www.wine-searcher.com/
US/International Wine Events
http://www.localwineevents.com/
Leasing News Wine & Spirits Page
http://two.leasingnews.org/Recommendations/wnensprts.htm

[headlines]
----------------------------------------------------------------
This Day in History
1636 – The English began colonizing Connecticut. Originally known as the River Colony, it was organized on March 3, 1636 as a settlement for a Puritan congregation. After early struggles with the Dutch, the English had permanently gained control of the colony around this time.
1791 - The first 10 amendments to the US Constitution, known as the Bill of Rights, became effective following ratification by Virginia. This anniversary of ratification and of effect is observed as Bill of Rights Day. The constitutional amendments were drawn up by James Madison and were declared in force this day, having been passed by both houses of Congress and ratified by their required number of states. The first of them established religious freedom, freedom of speech and press, the right to assemble, and the right to petition the government. The amendments were submitted to the states by the First Congress on September 25, 1789. The first state to ratify was New Jersey, which acted on November 20, 1789. Originally both houses passed 12 amendments, but two of them, on the proportion of representatives and on compensation, failed to secure the requisite number of states and ratifications.
http://memory.loc.gov/ammem/today/dec15.html
1791 – The first U.S. law school was established at University of Pennsylvania
1792 - The first life insurance offered by a general insurance company was offered by the Insurance Company of North America, organized in Philadelphia, PA with a capital of $600,000 on December 10th. The first policy was issued this day. Only six policies were written in five years, and in 1804, the life insurance feature was discontinued. The first president was John Maxwell Nesbitt. He was a co-founder of the Bank of North America with Robert Morris, who both helped finance the Revolutionary War.
http://www.famousamericans.net/johnmaxwellnesbitt/
1810 – The first Irish magazine in the US, "Shamrock" is published.
1814 - Twenty-six "Federalist party" Delegates from Connecticut, Massachusetts, New Hampshire, Rhode Island, and Vermont, who opposed the War of 1812, met to plan secession from the United States. Known in history as "The Hartford Convention," it lasted until January 5, 1815. They voted not to secede.
http://college.hmco.com/history/readerscomp/rcah/html/ah_040800_hartfordconv.htm
http://civilwar.bluegrass.net/secessioncrisis/hartfordconvention.html
http://www.usconstitution.net/hartford.html
http://www.primaryresearch.org/PRTHB/Dane/Norton/norton.htm
1836 – The US Patent Office burned in Washington, DC.
1839 - The first of triple storms hit Massachusetts Bay. The storm produced whole gales, and more than 20 inches of snow in interior New England. There was great loss of life at Gloucester, MA
1854 - The first street-cleaning machine of importance was employed by Philadelphia, PA. This was a historic event, as most city streets were quite dirty, which not only hampered transportation but was quite unsanitary. According to a contemporary account, it consisted of "a series of brooms on a cylinder about two feet six inches wide, attached to two endless chins, running over an upper and lower set of pulleys, which are suspended on a light frame of wrought iron behind a cart, the body of which is near the ground. As the cart wheels revolve, a rotary motion is given to the pulleys conveying the endless chains and a series of brooms attached to them; which being made to bear on the ground successively sweep the surface and carry the soil up an incline or carrier plate, over the top of which it dropped into the cart."
1861 – Charles Duryea (d. 1938) was born near Canton, IL. He was the engineer of the first-ever working American gasoline-powered car and co-founder of Duryea Motor Wagon Company and spent most of his life working in Springfield, MA. It was in Springfield that Charles and his brother, Frank, produced and road-tested America's first gasoline-powered car.
1862 – Confederate Gen. Nathan B. Forrest crosses the Tennessee River at Clifton with 2,500 men to raid the communications around Vicksburg, Mississippi. "He [Forrest] was the only Confederate cavalryman of whom Grant stood in much dread," a friend of Grant was quoted as saying.
1862 - In New Orleans, Louisiana, Union Major General Benjamin F. Butler turns his command over to Nathaniel Banks. The citizens of New Orleans hold farewell parties for Butler, "The Beast," but only after he leaves.
1864 - The Battle at Nashville begins. Union forces under George Thomas scored a decisive victory at the expense of the Army of Tennessee under John Bell Hood. This represented the end of large-scale fighting west of the coastal states in the Civil War. In one of the largest victories achieved by the Union Army during the war, Thomas attacked and routed Hood's army, largely destroying it as an effective fighting force. Federal casualties in the battle totaled 387 killed, 2,562 wounded, and 112 missing. Confederate casualties are difficult to determine. Thomas reported capturing 4,561 prisoners in the battle itself, with an unknown number captured during the retreat. One historian made an educated guess that 2,500 Confederates were killed and wounded at Nashville.
1869 - Norton I, Emperor of the United States & Protector of Mexico, and the greatest American ruler in history, leaves San Francisco to seek his yearly tribute from the legislature and lobbyists. He inspects the new capitol during the gala ball celebrating the buildings' inauguration.
http://www.zpub.com/sf/history/nort.html
http://www.notfrisco.com/nortoniana/index.html
http://www.sfmuseum.org/hist1/norton.html
1874 - The first child abuse prevention organization was the New York Society for the Prevention of Cruelty to Children, founded in New York City by Henry Bergh, Elbridge Gerry, and James Wright. Initial funding was provided by Cornelius Vanderbilt. Bergh had earlier founded the American Society for the Prevention of Cruelty to Animals in 1866.
http://www.picturehistory.com/find/p/3979/mcms.html
1874 - The first reigning king to visit the United States was David Kalakaua, King of the Sandwich Islands (Hawaii), who was elected king on February 12, 1874, by a vote of 39-6. He embarked on the USS Benicia on November 17, 1874 and was received at the White House, Washington, DC, by President Ulysses S. Grant. Congress tendered him a reception on December 18. He arranged for a treaty of reciprocity, which was concluded on January 30, 1875. He returned to his country on February 15 on the USS Pensacola.
http://www.picturehistory.com/find/p/9419/mcms.html
http://www.picturehistory.com/find/p/9430/mcms.html
http://www.royalty.nu/America/Hawaii.html
http://www.hawaii-nation.org/palace.html
http://kristinzambucka.com/kala.htm
1877 - Thomas Edison patents phonograph
1883 – In Louisville, a "first-class colored team" is formed. The team, later known as the Falls Cities, became one of the nation's best black teams. It will join the National Colored Base Ball League (NCBBL) in 1887, but will apparently disband shortly after the collapse of the NCBBL in the first week of its season.
1890 - Sitting Bull is murdered by soldiers who claimed he was trying to escape after he had surrendered. Famous Sioux Indian leader, medicine man and warrior of the Hunkpapa Teton band. Known also by his native name, Tatanka-yatanka, Sitting Bull was born on the Grand River, SD. He first accompanied his father on the warpath at the age of 14 against the Crow and thereafter rapidly gained influence within his tribe. In 1886, he led a raid on Fort Buford. His steadfast refusal to go to a reservation led General Phillip Sheridan to initiate a campaign against him which led to the massacre of Lieutenant Colonel George Custer's men at the Little Bighorn. Afterward, Sitting Bull fled to Canada, remaining there until 1881. He later joined the Buffalo Bill Wild West Show and toured the US and Europe. When the government tried to take more land from the Indians, he became active again. A copy of the days' newspapers about his death is noted below, and this is from Don Russell in "The Lives and Legends of Buffalo Bill" (Norman, Okla, University of Oklahoma Press, 1960, page 132): "At the outbreak of the Ghost Dance War, the War Department ordered the arrest of Chief Sitting Bull. Although the Sioux chief was, by 1890, quite old and had lost much of his power within the tribe, the army still feared him as a great anti-white leader. Forty-three Indian policemen, with the backing of two troops of the Eight Calvary just three miles away, were sent to make the arrest. "An hour before dawn, the Indian police arrived at Sitting Bull's cabin. At first the old chief offered no resistance, but when a few policemen tried to speed things up by dressing him roughly, he became angry. A crowd of Sitting Bull supporters gathered. Almost ready to leave, the chief demanded that the Indian police saddle his horse. Sitting Bull's was no ordinary horse, but an equine from the staged, show time West. It had belonged to Buffalo Bill, and Sitting Bull had performed special tricks with it when the Indian had traveled with Buffalo Bill's Wild West Show. When Sitting Bull left the show to return to the Indian nation, Buffalo Bill, in friendship, gave the trick horse to him as a gesture of the showman's gratitude. As the Indian police dragged and pushed Sitting Bull from his cabin, words were exchanged between the chief's supporters and his abductors. Suddenly, Sitting Bull announced that he was not going. Shots rang out, and with the first volley, Sitting Bull was struck dead, one bullet entering from the front and another from behind. Both bullets were fired by the Indian police. Oddly, when the shooting started, Sitting Bull's horse took the cue for his act in Buffalo Bill's Wild West Show. With bullets flying everywhere, Indian police and Sitting Bull partisans scurrying for cover, the horse began to perform his tricks. Right in the middle of the newly anointed battlefield, he sat down and raised one hoof. Terror-stricken, some of the Indian police thought Sitting Bull's freed spirit had entered his horse and made the animal do the act. The battle continued for thirty minutes. Fourteen people, from both sides, were killed. Sitting Bull's horse, incredibly, was not injured, and an Indian policeman rode him to Fort Yates with news of the battle. Eventually, the chief's horse was returned to Buffalo Bill, who put him back to work in the Wild West Show. In 1893, at the Chicago Columbian Exposition, the Wild West Show's cavalry standard bearer rode Sitting Bull's old horse."
http://store.aetv.com/html/product/index.jhtml?id=14051
http://www.bgsu.edu/departments/acs/1890s/woundedknee/sitbull.html
http://www.powersource.com/gallery/people/sittbull.html
http://www.picturehistory.com/find/p/1048/mcms.html
http://www.picturehistory.com/find/p/12621/mcms.html
http://www.picturehistory.com/find/p/1376/mcms.html
http://www.picturehistory.com/find/p/17502/mcms.html
1892 – J. Paul Getty (d. 1976), American-English businessman and art collector who founded Getty Oil, was born in Minneapolis. In 1957, Fortune magazine named him the richest living American while the 1966 Guinness Book of Records named him as the world's richest private citizen, worth an estimated $1.2 billion (approximately $8.7 billion in 2013). At his death in 1976, he was worth more than $2 billion (approximately $8.3 billion in 2013). A book published in 1996 ranked him as the 67th richest American who ever lived, based on his wealth as a percentage of the GNP. Preceding him in death by two months, Howard Hughes' estate was listed at $2.5 billion. But while Hughes had engaged in a great deal of philanthropy, despite his wealth, Getty was known for being a miser.
1895 - Birthday of composer Any Razaf (d. 1973), Washington, DC.
http://www.riverwalk.org/proglist/showpromo/razaf.htm
http://www.geocities.com/BourbonStreet/Delta/2810/razaf.htm
http://www.nmafa.si.edu/exhibits/malagasy/razaf.html
1896 - Breaking all records, 1,096,509 shares of stock were traded at the New York Stock Exchange.
1897 - Birthday of trumpet player Ed Allen (d. 1974), Nashville, TN.
http://www.tulane.edu/~lmiller/raeburn/edallen.htm
1900 – The New York Giants traded Amos Rusie to the Cincinnati Reds for 19-year-old Christy Mathewson. Though only 30, Rusie, a future Hall of Famer, will not have the ability that brought him eight straight 20-game seasons, and he will not add to the 245 wins he collected in nine seasons. Mathewson, 0-3 with the Giants but 20-2 with Norfolk of the Virginia League), is much coveted by Cincinnati owner John T. Brush, who is currently negotiating to buy control of the Giants from Andrew Freedman. Before he takes over, Brush wants Mathewson in place as a Giants starter, rather than the "pitched out" Rusie. Mathewson went on to win 373 games in his Hall of Fame career and he is considered to be among the top five pitchers in history.
1906 - Birthday of Betty Smith, born Elisabeth Wehner (d. 1972) in Brooklyn. A novelist best known for "A Tree Grows in Brooklyn" (1943).
1911 - Bandleader Stan Kenton (d. 1979) born Wichita, Kansas. "Salt Peanuts!"
http://kenton.crispen.org/biography.html
http://52ndstreet.com/kenton/bio.htm
1918 – Actor Jeff Chandler was born Ira Grossel (d. 1961) in Brooklyn. A film star of some repute in the 1950s, he secured an Oscar nomination as Cochise in "Broken Arrow." In 1961, Chandler injured his back while playing baseball with soldiers who served as extras in the movie. He entered a hospital and had surgery on May 13, 1961. There were severe complications and Chandler hemorrhaged. In a seven-and-a-half-hour emergency operation over-and-above the original surgery, he was given 55 pints of blood. Another operation followed, date unknown, where he received an additional 20 pints of blood. He died on June 17, 1961. His death was deemed malpractice and resulted in a large lawsuit and settlement for his children.
1918 – American Jewish Congress held its first meeting. It represented a "populist counterbalance to the American Jewish Committee, which was dominated by the wealthy and conservative German-Jewish establishment." Leaders within the American Jewish community, consisting of Jewish, Zionists, and immigrant community organizations, and convened in Independence Hall, Philadelphia. Rabbi Stephen Wise, Felix Frankfurter, U.S. Supreme Court Justice Louis Brandeis, and others joined to lay the groundwork for a national democratic organization of Jewish leaders from all over the country, to rally for equal rights for all Americans regardless of race, religion or national ancestry.
1921 – Rock 'n' roll pioneer DJ Alan Freed (d. 1965), was born in Windber, PA. Freed is commonly referred to as the "father of rock 'n' roll" due to his promotion of the music, and his introduction of the phrase "rock and roll" on mainstream radio in the early 1950s. He helped bridge the gap of segregation among young teenage Americans, presenting music by African-American artists (rather than cover versions by white artists) on his radio program, and arranging live concerts attended by racially mixed audiences. Freed's career ended when it was shown that he had accepted payola (payments from record companies to play specific records), a common practice that was highly controversial at the time. There was also a conflict of interest that he had taken songwriting co-credits (most notably on Chuck Berry's "Maybelline"), which entitled him to receive part of a song's royalties, which he could help increase by heavily promoting the record on his own program. In another example, Harvey Fuqua of The Moonglows insisted Freed's name was not merely a credit on the song "Sincerely" and that he did actually co-write it (which would still be a conflict of interest for Freed to promote). Freed lost his own show on WABC and he was fired from the station altogether on November 21, 1959. He also was fired from his television show. In 1960, payola was made illegal. In 1962, Freed pleaded guilty to two charges of commercial bribery, for which he received a fine and a suspended sentence. He died a broken man in 1965.
1925 - Birthday of trumpet player Jimmy Nottingham (d. 1978), Brooklyn, NY
http://www.centrohd.com/biogra/n1/jimmy_nottingham_b.htm
http://www.artistdirect.com/music/artist/bio/0,,474141,00.html?artist=Jimmy+Nottingham
1925 – Madison Square Garden held its first hockey game. The Montreal Canadiens defeated the New York Americans, 3-1.
1927 - Birthday of sax player Gene Quill (d. 1988), Atlantic City, NJ
http://www.artistdirect.com/music/artist/bio/0,,482073,00.html?artist=Gene+Quill
1929 - Birthday of pianist Barry Harris, Detroit, MI
http://members.tripod.com/~hardbop/harris.html
http://www.barryharris.com/
1932 - Birthday of vocalist/song writer Jesse Belvin (d. 1960), Texarkana, TX. He recorded a song among the anthems of rock 'n' roll, "Good Night, My Love", which reached #7 on the R&B chart. The piano on the session was reportedly played by the 11-year-old Barry White. The song became the closing theme to Alan Freed's rock and roll radio shows. Belvin also co-wrote another rock 'n' roll anthem, "Earth Angel." After finishing a performance in Little Rock, AR on a bill with Sam Cooke, Jackie Wilson, and Marv Johnson, Belvin and his wife were killed in a head-on collision at Hope, AR (Bill Clinton's hometown). The concert was the first concert played before an integrated audience in the history of Little Rock. There had been several death threats on Belvin prior to the concert and that led to speculation that his car had been tampered with prior to the accident. The actual cause of the accident was the driver of Belvin's car who nodded off and lost control of the car and had a head-on collision with a car traveling in the opposite direction. The driver had been recently fired for falling asleep at the wheel by another musical act.
http://www.johnnyspencer.info/imagetexts10/goodnightmyloveJB.htm
http://www.electricearl.com/dws/belvin.htm
http://www.vh1.com/artists/az/belvin_jesse/bio.jhtml
1932 - A joint meeting of MLB owners approved the concept of "chain store" baseball, developed as the St. Louis Cardinals farm system, despite strenuous objections by Commissioner Landis.
1933 – Comedian Tim Conway was born in Willoughby, OH. While he is best known as one of the hilarious ensemble cast of "The Carol Burnett Show", few remember that he was also Ensign Parker in "McHale's Navy" in the 1960s, and had his own "The Tim Conway Show." A very funny man.
1933 - The 21st Amendment to the Constitution officially became effective, repealing the 18th Amendment that prohibited the sale, manufacture, and transportation of alcohol.
1933 – Major League Baseball owners agreed to ban Sunday doubleheaders until after June 15
1934 - Birthday of Trombonist Curtis Fuller, Detroit, MI
http://members.tripod.com/~hardbop/fuller.html
http://www.thejazzfiles.com/JazzFuller.htm
http://www.fantasyjazz.com/catalog/fuller_c_cat.html
1935 - Birthday of drummer Dannie Richmond (d. 1988), New York City
http://www.theiceberg.com/artist/25299/dannie_richmond.html
http://www.drummerworld.com/drummers/Dannie_Richmond.html
1938 - Washington sends its fourth note to Berlin demanding amnesty for Jews.
1938 – Groundbreaking began on the Jefferson Memorial in Washington, DC, with President Franklin Roosevelt presiding over the ceremonies.
1939 - The epic film "Gone with the Wind" had its world premiere in Atlanta, introduced by its producer David O. Selznick.
http://www.newline.com/sites/gonewind/history/
1939 – DuPont introduces the first commercial manufacture of nylon yarn, Seaford, Delaware
1939 – Cindy Birdsong was born in Mt. Holly, NJ. Originally a member of Patti LaBelle & the Bluebelles, she is best remembered for replacing Florence Ballard as a member of the legendary The Supremes.
http://en.wikipedia.org/wiki/Cindy_Birdsong
1941 - On Victor Records, Lena Horne recorded the classic torch song that became her signature: "Stormy Weather."
http://media.rollingstone.com//assetaudio_old/1/60/16076/
373_16076_5_2250_4500_15205_9_1_191.rm
http://www.classicmoviemusicals.com/horne.htm
http://www.rollingstone.com/reviews/cd/review.asp?aid=38524&cf=7690
http://www.pbs.org/wnet/americanmasters/database/horne_l.html
1942 - Dave Clark, musician (leader of the Dave Clark Five, "I Like It Like That"), born London, England.
http://www.geocities.com/SunsetStrip/6742/daveclark.html
http://www2.rpa.net/~theboltons/DC5main.htm
http://www.daveclarke.com/
1942 – Massachusetts issued the first U.S. vehicular license plate tags
1943 - Battle of San Pietro: A German panzer battalion inflicted heavy casualties on American forces trying to take the 700-year-old Italian village of San Pietro, before withdrawing from the town. San Pietro was reduced almost entirely to rubble. The American movie director John Huston, serving as an Army lieutenant, filmed the battle for the military. So graphic was the film that it was described as antiwar by the military brass at the War Department. The film was cut from five to three reels before censors allowed it to be released in 1944. It was later re-edited for the television series "The Big Picture."
1943 - The first Marine officer of Chinese descent was Wilbur Carl Sze, commissioned a second lieutenant. He was born in Washington, DC, and at the age of five went to China, where he remained for 11 years before returning to the United States.
1943 - King Cole Trio records," Sweet Lorraine."
1944 - US Army Major and bandleader Glenn Miller's plane disappears in thick fog somewhere over the English Channel. Miller flew from the United Kingdom to Paris, France, to play for the soldiers there. His plane departed from RAF Twinwood Farm in Clapham. The fate of Miller and his passengers, en route to play a Christmas concert in Paris with his Air Force band, has never been determined. Recent speculation centers on the returning Allied bombers from a strafe of German forces in France. As they had not emptied their bomb loads because of weather, and flying over the Channel on the way home, they dropped unused bombs into the Channel. It is speculated that Miller's plane was likely flying low to the surface because of poor visibility and may have been hit by one or more of those bombs.
http://www.glennmillerorchestra.com/history.html
1944 - Invasion of Mindoro, Philippines. After the usual barrage from naval guns, the US 24th Division landed on Mindoro, the largest of the islands immediately south of Luzon (the most important island of the Philippines). American soldiers easily advanced eight miles inland, took the perimeter of their beachhead and started construction of an airfield. Japanese kamikaze counterattacks, however, sank two motor torpedo boats and damaged the escort carrier Marcus Island, two destroyers and a third motor torpedo boat, making Mindoro a more costly conquest than the island of Leyte had been.
http://www.grunts.net/army/24thid.html
http://home.earthlink.net/~scottie16/index.html
1944 - The first US Army generals to wear the five-start insignia were Henry Harley "Hap" Arnold, Dwight David Eisenhower, Douglas MacArthur, and George Catlett Marshall, whose appointments were ratified by the Senate this day. The grade of General of the Army was established by an Act of Congress on December 14, 1944.
1944 - The first US Navy admirals to wear the five-star insignia as Admirals of the Fleet were Ernest Joseph King, William Daniel Leahy, and Chester William Nimitz, whose appointments were ratified by the Senate this day. The grade of fleet admiral of the Navy was established by an Act of Congress on December 14, 1944.
1944 - VLUG, DIRK J., Medal of Honor
Rank and organization: Private First Class, U.S. Army, 126th Infantry, 32d Infantry Division. Place and date: Near Limon, Leyte, Philippine Islands, 15 December 1944. Entered service at: Grand Rapids, Mich. Birth: Maple Lake, Minn. G.O. No.: 60, 26 June 1946. Citation: He displayed conspicuous gallantry and intrepidity above and beyond the call of duty when an American roadblock on the Ormoc Road was attacked by a group of enemy tanks. He left his covered position, and with a rocket launcher and 6 rounds of ammunition, advanced alone under intense machinegun and 37-mm. fire. Loading single-handedly, he destroyed the first tank, killing its occupants with a single round. As the crew of the second tank started to dismount and attack him, he killed 1 of the foe with his pistol, forcing the survivors to return to their vehicle, which he then destroyed with a second round. Three more hostile tanks moved up the road, so he flanked the first and eliminated it, and then, despite a hail of enemy fire, pressed forward again to destroy another. With his last round of ammunition, he struck the remaining vehicle, causing it to crash down a steep embankment. Through his sustained heroism in the face of superior forces, Pfc. Vlug alone destroyed 5 enemy tanks and greatly facilitated successful accomplishment of his battalion's mission.
1944 - Top Hits
"White Christmas" - Bing Crosby
"The Trolley Song" - The Pied Pipers
"I'm Making Believe" - Ella Fitzgerald & The Ink Spots
"Smoke on the Water" - Red Foley
1945 - A record December snowstorm buried Buffalo, NY, under 36.6 inches of snow, with unofficial totals south of the city ranging up to 70 inches. Travel was brought to a halt by the storm.
1945 – During the occupation of Japan following the surrender, General Mac Arthur ordered that Shinto be abolished as the state religion of Japan.
1946 - U.S.-backed Iranian troops evict the leadership of the breakaway Republic of Mahabad, putting an end to the Iran crisis of 1946. Bet you didn't think we'd be there that long!!
1946 – New York Football Giants' Frank Filchock and Merle Hapes were suspended by the NFL for failure to report a bribe. Hours before game time of the NFL Championship, a story broke on radio that gamblers had attempted to fix the game and that Filchock and Hapes were involved. It later developed New York City mayor Bill O'Dwyer, NFL commissioner Bert Bell, police commissioner Arthur Wallander and Giants' owner Tim Mara had met in the mayor's office. Filchock and Hapes were brought to the mayor's residence later that day. At this meeting, Hapes admitted being approached, while Filchock denied it. At 2 a.m. Sunday, only twelve hours before game time, the district attorney's office announced that Filchock and Hapes had been offered $2,500 each plus the profits from a $1,000 bet that Chicago would win by more than ten points. The players also had been offered off-season jobs supposed to bring them another $15,000. Bell announced that although the police had concluded no player had taken a bribe, the league would conduct its own investigation of the offers. The championship game would go ahead as scheduled. Filchock, who during the meeting with the mayor had denied being approached, would be allowed to play in the game. Hapes, who had admitted his failure to report the bribe attempt, would not be allowed to play. Thus, the Giants went into the game minus one of their backfield stars and with a cloud hanging over another. When Filchock was introduced, he was roundly booed. He reportedly played hard, suffering a broken nose, but the Giants lost to the Bears 24-14. This was the precise betting line of the gamblers; they neither won nor lost their bets.
1948 – In one of the seminal events that led to the rise of Richard Nixon, former state department official Alger Hiss indicted in New York City for perjury. Hiss had accompanied President Roosevelt to the Yalta Conference. Hiss was secretary-general of the San Francisco UN Conference on International Organization. (The United Nations Charter Conference), which began on April 25, 1945, and then became the full director of the OSPA. The Soviet U.N. ambassador personally recommended that Hiss be appointed temporary Secretary General of the U.N. citing his "impartiality" and "fairness." In 1946, he left government service to become president of the Carnegie Endowment for International Peace, where he served until May 5, 1949, when he was forced to step down. On August 3, 1948, Time magazine senior editor Whittaker Chambers, a former Communist Party member, appeared before the House Committee on Un-American Activities (HUAC) to denounce Alger Hiss, after writing a scathing article critical of the Yalta Agreements. As historian Tim Weiner points out: "This was a crucial point. Infiltration and invisible political influence were immoral, but arguably not illegal. Espionage was treason, traditionally punishable by death. The distinction was not lost on the cleverest member of HUAC, Congressman Richard Nixon, who had been studying the FBI's files for five months, courtesy of J. Edgar Hoover. Nixon launched his political career in hot pursuit of Hiss and the alleged secret Communists of the New Deal." With some reluctance, the Committee voted to make Nixon chair of a subcommittee that would seek to determine who was lying, Hiss or Chambers, at least on the question of whether they knew one another. The grand jury charged Hiss with two counts of perjury but did not indict him for espionage since the statute of limitations had expired.
1949 - Birdland opens in New York City
http://www.birdlandjazz.com/main.html
http://www.josefhuber.com/Birdland.mid
1949 – Actor Donnie Wayne "Don" Johnson was born in Flat Creek, MO. He is best known for his role as Sonny Crockett in the 1980s television series "Miami Vice," and as the lead role in the 1990s cop series "Nash Bridges."
1950 – The Port of New York Authority, now known as The Port Authority of New York and New Jersey, opened.
1952 - Top Hits
"I Saw Mommy Kissing Santa Claus" - Jimmy Boyd
"Rudolph, the Red-Nosed Reindeer" - Gene Autry
"White Christmas" - Bing Crosby
"Back Street Affair" - Webb Pierce
1954 - "Davy Crockett" premieres on TV. This show, a series of five segments, can be considered TV's first miniseries. Shown on Walt Disney's "Disneyland" show, it starred Fess Parker as American western hero Davy Crockett and was immensely popular. The show spawned Crockett paraphernalia, including the famous coonskin cap (even after we found out that Crockett never wore a coonskin hat).
1954 - Kirk Douglas/James Mason movie "20,000 Leagues Under the Sea" released.
1954 – Fordham University decided to drop intercollegiate football for financial reasons. Fordham was one of college football's early powers. Among its teams were the Seven Blocks of Granite that included future NFL Hall of Famer Vince Lombardi.
1955 - Johnny Cash released "Folsom Prison Blues."
1957 - Mitch Miller and Sammy Davis Jr. blast rock and roll in a syndicated radio talk show hosted by Davis. However, MGM label president Arnold Maxim disagrees, stating he sees no end to the fad in the near future.
1958 - In its year-end survey, Billboard rates the top pop tune of 1958 as Domenico Modugno's "Volare"; the top R&B tune as Chuck Willis' "Hang Up My Rock & Roll Shoes"; the best-selling LP as the original cast album of "My Fair Lady" and the best-selling EP as Elvis Presley's "Jailhouse Rock."
1959 - The Everly Brothers record "Let It Be Me" in New York City, the first time they've recorded outside of Nashville and the first time they've recorded with strings.
1960 - Top Hits
"Are You Lonesome To-night?" - Elvis Presley
"A Thousand Stars" - Kathy Young with the Innocents
"Wonderland by Night" - Bert Kaemphert
"Wings of a Dove" - Ferlin Husky
1960 – Richard Pavlick is arrested for plotting to assassinate President-elect Kennedy. Shortly before 10 a.m. on Sunday, December 11, as John F. Kennedy was preparing to leave for Mass at St. Edward Church in Palm Beach, Pavlick waited in his dynamite-laden car hoping to detonate his 1950 Buick to cause a fatal explosion. However, Pavlick changed his mind after seeing John F. Kennedy with his wife and the couple's two small children. While waiting for another opportunity over the next few days, Pavlick visited the church to learn its interior, but the Secret Service had informed local Palm Beach police to look out for Pavlick's automobile. Four days after the attempt, a Palm Beach police officer, Lester Free, spotted Pavlick's vehicle as he entered the city. Police immediately surrounded the car (which still contained 7 sticks of dynamite) and arrested him.
1961 - Adolf Eichmann, the former German Gestapo official accused of a major role in the Nazi murder of 6 million Jews, is sentenced by a Jerusalem court to be hanged after being found guilty of 15 criminal charges, including charges of crimes against humanity, crimes against the Jewish people, and membership of an outlawed organization.
1962 - The first album to make fun of a United States President became the United States' #1 LP. The album was Vaughn Meader's "The First Family," which stayed at #1 for three months.
http://www.galleons.net/ogr/featured_vaughn_meader.htm
http://www.soundportraits.org/in-print/magazine_articles/vaughn_meader/
http://www.geocities.com/Broadway/Stage/1985/life.html
http://www.findarticles.com/cf_dls/m2822/4_23/69434761/p2/article.jhtml?term=
1962 - The Boston Celtics' Bob Cousy set a National Basketball Association record as he scored his 5,926th field goal. His career highlights included the NBA's 1957 MVP Award, and the record set on March 21, 1953 for 30 free throws in one game when the Celtics played the Syracuse Nationals. Four of the free throws were made in overtime.
http://www.cmgww.com/sports/cousy/bcousy.html
1965 - The United States drops 12 tons of bombs on an industrial center near Haiphong Harbor, North Vietnam.
1965 – Gemini 6A, crewed by Wally Schirra and Thomas Stafford, is launched from Cape Kennedy, FL. Four orbits later, it achieves the first space rendezvous, with Gemini 7.
1966 – Walt Disney died in LA.
1967 - President Lyndon B. Johnson signs the meat bill in the presence of Upton Sinclair, the author of the controversial book "The Jungle."
1967 - Beatles release "Christmas Time is Here Again."
http://www.musicsonglyrics.com/B/Beatles/Beatles%20-%20Christmas%
20Time%20(Is%20Here%20Again)%20lyrics.htm
1967 - The Beatles' "Magical Mystery Tour" LP goes gold.
1967 - LYNCH, ALLEN JAMES, Medal of Honor
Rank and organization: Sergeant, U.S. Army, Company D, 1st Battalion (Airmobile), 12th Cavalry, 1st Cavalry Division (Airmobile). Place and date: Near My An (2), Binh Dinh province, Republic of Vietnam, 15 December 1967. Entered service at: Chicago, Ill. Born: 28 October 1945, Chicago, Ill. Citation: For conspicuous gallantry and intrepidity in action at the risk of his life above and beyond the call of duty. Sgt. Lynch (then Sp4c.) distinguished himself while serving as a radio telephone operator with Company D. While serving in the forward element on an operation near the village of My An, his unit became heavily engaged with a numerically superior enemy force. Quickly and accurately assessing the situation, Sgt. Lynch provided his commander with information which subsequently proved essential to the unit's successful actions. Observing 3 wounded comrades Lying exposed to enemy fire, Sgt. Lynch dashed across 50 meters of open ground through a withering hail of enemy fire to administer aid. Reconnoitering a nearby trench for a covered position to protect the wounded from intense hostile fire, he killed 2 enemy soldiers at point blank range. With the trench cleared, he unhesitatingly returned to the fire-swept area 3 times to carry the wounded men to safety. When his company was forced to withdraw by the superior firepower of the enemy, Sgt. Lynch remained to aid his comrades at the risk of his life rather than abandon them. Alone, he defended his isolated position for 2 hours against the advancing enemy. Using only his rifle and a grenade, he stopped them just short of his trench, killing 5. Again, disregarding his safety in the face of withering hostile fire, he crossed 70 meters of exposed terrain 5 times to carry his wounded comrades to a more secure area. Once he had assured their comfort and safety, Sgt. Lynch located the counterattacking friendly company to assist in directing the attack and evacuating the 3 casualties. His gallantry at the risk of his life is in the highest traditions of the military service, Sgt. Lynch has reflected great credit on himself, the 12th Cavalry, and the U.S. Army.
1967 - In Paris, the members of the Beach Boys have their own audience with guru Maharishi Mahesh Yogi.
1967 - The Silver Bridge, connecting Pt. Pleasant, WV and Gallipolis, OH over the Ohio River collapses, killing 46 people.
1968 - Top Hits
"I Heard It Through the Grapevine" - Marvin Gaye
"For Once in My Life" - Stevie Wonder
"Abraham, Martin and John" - Dion
"Born to Be with You" - Sonny James
1968 - Grace Slick, performing with the Jefferson Airplane on the "Smothers Brothers Comedy Hour," appears in blackface and raises a black-leather glove, mimicking the recent Olympic scandal, in the black power salute at the conclusion of "Crown of Creation." The incident is one of several which leads to the show's cancellation the following season.
1971 - The first female Secret Service agents were Laurie B. Anderson, Sue A. Baker, Kathryn I. Clark, Holly A. Hufschmidt, and Phyllis Frances Shantz, all former agents of the Executive Protective Service.
1973 - American Psychiatric Association declares homosexuality is not mental illness.
1973 - Sandy Hawley became the first jockey to win 500 races in a single year when he rode Charlie Jr. to victory in the third race at Laurel Race Course in Maryland.
1973 - Charlie Rich followed his number 15 hit, "Behind Closed Doors" with a number one smash on the Hot 100, "The Most Beautiful Girl."
1973 - Jermaine Jackson marries Hazel Gordy, daughter of Motown founder and head Berry Gordy, Jr.
1973 – John Paul Getty III, grandson of American billionaire J. Paul Getty, was found alive near Naples, Italy, after being kidnapped by an Italian gang on July 10.
1974 - Pitcher Jim "Catfish" Hunter was ruled a free agent by arbitrator Peter Seitz who decided that Oakland A's owner Charley Finley had not fulfilled the terms set forth in Hunter's contract. Hunter later signed a five-year, $3.35 million contract to play with the New York Yankees.
1974 - Baltimore Colts quarterback, Bert Jones, set an NFL record by when he completed seventeen consecutive passes in a game against the New York Jets.
http://www.hickoksports.com/biograph/jonesbert.shtml
http://www.amazon.com/exec/obidos/ASIN/0396075037/avsearch-bkasin-20/
104-3191958-8595946
1976 - The oil tanker MV Argo Merchant ran aground near Nantucket, causing one of the worst marine oil spills in history.
1976 - Top Hits
"Tonight's the Night (Gonna Be Alright)" - Rod Stewart
"The Rubberband Man" - Spinners
"You Don't Have to Be a Star (To Be in My Show)" - Marilyn McCoo & Billy Davis, Jr.
"Thinkin' of a Rendezvous" - Johnny Duncan
1978 - United States President Jimmy Carter announced he would establish diplomatic relations with China from January 1, 1979, and break off relations with Taiwan.
1979 - Chris Haney and Scott Abbot invented the game "Trivial Pursuit." http://www.trivialpursuit.com/trivialpursuit/about.vm
1979 - Pink Floyd's "Another Brick in the Wall" hits Number One on the U.K. pop chart before subsequently finding similar success in the U.S.
1979 - The former Shah of Iran, Muhammad Riza Pahlavi, left the US for Panama. He had gone to the US for medical treatment earlier that year.
1979 - In a preliminary ruling, the International Court of Justice ordered Iran to release all hostages that had been taken at the US embassy in Tehran on November 4, 1979.
1980 - Dave Winfield signed a ten-year contract with the New York Yankees for a paycheck between $1.3 and $1.5 million, making him the wealthiest player in United States team sport history. It was said the total package for the outfielder was worth over $22 million.
http://www.baseballhalloffame.org/hofers_and_honorees/hofer_bios/winfield_dave.htm
1981 - Congress passed a $200 billion spending bill. At the time, it was the largest in U.S. history.
1982 - Paul "Bear" Bryant announced his retirement as head football coach at the University of Alabama after 232 victories and only 46 losses, and six national championships. After the game, Bryant was asked what he planned to do now that he was retired. He replied "Probably croak in a week." His reply proved ominous. Four weeks after making that comment, and just one day after passing a routine medical checkup, on January 25, 1983, Bryant checked into Druid City Hospital in Tuscaloosa after experiencing chest pain. A day later, when being prepared for an electrocardiogram, he died after suffering a massive heart attack.
1983 - The remaining 80 United States combat soldiers in Grenada withdrew just over seven weeks after the United States-led invasion of the Caribbean island.
1983 – MLB Commissioner Bowie Kuhn suspended convicted KC Royals Willie Wilson, Willie Mays Aikens and Jerry Martin, and Dodgers pitcher Steve Howe for one season without pay for their use of illegal drugs. The suspensions will be shortened by an arbitrator and lifted on May 15. Former Royal Vida Blue, who was released during the season and is currently out of a job, is also suspended.
1984 - Top Hits
"Out of Touch" - Daryl Hall & John Oates
"The Wild Boys" - Duran Duran
"Like a Virgin" - Madonna
"Nobody Loves Me Like You Do" - Anne Murray (with Dave Loggins)
1986 - CIA director William Casey suffers a cerebral seizure.
http://govfigures.freeservers.com/casey.html
http://www.amazon.com/exec/obidos/ASIN/0140113142/inktomi-bkasin-20/
ref%3Dnosim/104-3191958-8595946
1986 - In New York City, violinist Isaac Stern arrived in a horse-drawn carriage to cut the ribbon on the renovated Carnegie Hall.
http://www.cs.princeton.edu/~san/stern.html
http://www.newstribune.com/stories/092301/ent_0923010935.asp
http://www.carnegiehall.org/intro.jsp
http://www.musicbase.org/STE001.html
1986 - Kenny Rogers cut a $17 million deal with the Dole Food Company to become the highest-paid celebrity pitchman.
http://www.kennyrogers.com/
1987 - A major winter storm hit the Great Lakes Region, intensifying explosively as it crossed northern Illinois. High winds and heavy snow created blizzard conditions in southeastern Wisconsin. Winds gusted to 73 mph, and snowfall totals ranged up to 17 inches at LaFarge. The barometric pressure at Chicago dropped three quarters of an inch in six hours to 28.96 inches, a record low reading for December. Up to a foot of snow blanketed northern Illinois, and winds in the Chicago area gusted to 75 mph. O'Hare Airport in Chicago was closed for several hours, for only the fourth time in twenty years. High winds derailed train cars at Avon, IN. Light winds and partly sunny skies were reported near the center of the storm, a feature typical of tropical storms.
1988 - High pressure in the Pacific Northwest and low pressure in the southwestern U.S. combined to produce high winds from Utah to California. Winds gusting to 70 mph in the San Francisco area left nearly 300,000 residents without electricity. Winds in Utah gusted to 105 mph at Centerville.
1988 - For his interstate car chase and numerous drug, firearms, and assault offenses, James Brown is sentenced to six and one-half years in a South Carolina prison. He would serve a little more than two.
1989 - A couple of low pressure systems spread heavy snow across the northeastern U.S. Up to two feet of snow was reported along Lake Erie in northeastern Ohio, and up to ten inches was reported in Connecticut. Heavy snow squalls developed over Michigan for the third day in a row. Three Oaks, MI reported 25 inches of snow in two days. Twenty-six cities in the north central U.S. reported record low temperatures for the date. The low of 10 degrees below zero at Wichita, KS was a December record for that location.
1993 - Delegations from 117 countries approved by consensus a GATT trade treaty aimed at opening up international markets.
1993 - Called "a beautiful film about the holocaust horror", Steven Speilberg's haunting black-and-white film "Schindler's List" opened in United States theaters. Starring Liam Neeson, Ben Kingsley, Ralph Fiennes, and Caroline Goodall, the film won many awards, including Oscars for Best Picture and Best Director.
1995 - The United Nations Security Council authorized NATO to take over peacekeeping operations in Bosnia in a resolution spelling the end of one of the United Nations' toughest field missions.
1995 - Southeast Asian nations signed a treaty banning the possession, manufacture and acquisition of nuclear weapons and created a nuclear arms-free zone from Burma and Vietnam in the north to Indonesia in the south.
1995 - European Union leaders christened their planned new single currency the "Euro."
1995 - The Ted Williams Tunnel in Boston is opened as the Splendid Splinter leads the way.
1996 - Boeing announced plans to pay $13.3 billion to acquire rival aircraft manufacturer McDonnell Douglas.
1997 - Mike Gartner of the Phoenix Coyotes became the fifth player in NHL history to reach the 700 mark for regular-season goals scored. Gartner tallied at 10:41 of the first period against the Detroit Red Wings in a game that ended in a 3-3 tie.
1997 - The SF 49ers retired #16, the number on Joe Montana's jersey.
2000 - Senator-elect Hillary Rodham Clinton agreed to accept an $8 million book deal with Simon & Schuster. The book was to be about her eight years in the White House. The advance was the highest ever to be paid to a member of the Congress.
2001 - An intruder who broke into George Harrison's home and stabbed him earlier in the year is found not guilty by reason of insanity.
2001 – Eagles' guitarist Joe Walsh receives an honorary doctorate of music from Kent State University.
2002 - Indianapolis wide receiver Marvin Harrison catches nine passes for 172 yards and two TDs to break Herman Moore's single-season reception record (123). Harrison finishes the year with 143 catches.
http://images.nfl.com/history/images/1215.jpg
2005 - Freezing rain and ice pellets fell throughout portions of the southeast U.S. The accumulation of ice caused about 683,000 utilities customers to lose power from northern Georgia northward through the western Carolinas. The power outages were the result of ice accretions of up to three-quarter inch in thickness. The ice storm was blamed for at least four deaths.
2009 - With U2 leading the way by making over 311 million dollars, several classic rockers were among the top earning touring acts of the year, including Madonna ($222 million), Bruce Springsteen ($156 million), AC/DC ($135 million), Billy Joel and Elton John ($90 million) and Tina Turner ($86 million).
2009 – Boeing's new 787 Dreamliner makes its maiden flight from Seattle, WA.
2011 – Baseball's all-time career HR leader Barry Bonds is sentenced to 30 days of house arrest, two years of probation and 250 hours of community service, for an obstruction of justice conviction stemming from a grand jury appearance in 2003.

-------------------------------------------------------------

SuDoku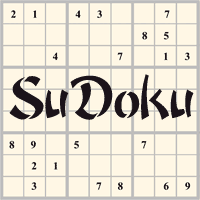 The object is to insert the numbers in the boxes to satisfy only one condition: each row, column and 3x3 box must contain the digits 1 through 9 exactly once. What could be simpler?
http://leasingnews.org/Soduku/soduko-main.htm
--------------------------------------------------------------

Daily Puzzle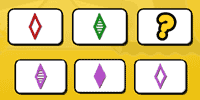 How to play:
http://www.setgame.com/set/puzzle_frame.htm
Refresh for current date:
http://www.setgame.com/set/puzzle_frame.htm
--------------------------------------------------------------


http://www.gasbuddy.com/
http://www.gasbuddy.com/GB_Map_Gas_Prices.aspx
http://www.gasbuddy.com/GB_Mobile_Instructions.aspx
--------------------------------------------------------------

Weather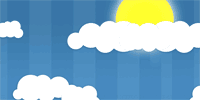 See USA map, click to specific area, no commercials
--------------------------------------------------------------

Traffic Live---
Real Time Traffic Information
You can save up to 20 different routes and check them out with one click,
or type in a new route to learn the traffic live
--------------------------------