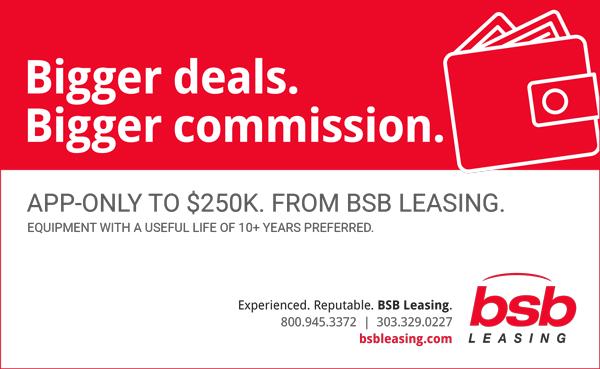 Tuesday, July 25, 2017


Today's Equipment Leasing Headlines

A letter from Paul Weiss
Heartfelt message sent out
Sale Make it Happen
Get involved in the industry
Advertising on Leasing New works
Testimonial
CIT Direct Capital and Mintaka Financial
Receive ELFA award
Leasing declines
but still impacts used-car market
Man Admits $2 Million Fraud
Involving Bogus SBA loan
Adopt-a-Dog
News Briefs---
Wells Fargo Accidentally Releases
Trove of Data on Wealthy Clients
Federal Reserve commends efforts
as Faster Payments Task Force concludes
US Faster Payments Task Force
sets ambitious goal for 2020
What Delaware's Historic Blockchain Law
Means to You
Machines poised to take over
30% of work at banks, study says
Broker/Funder/Industry Lists | Features (writer's columns)
Top Ten Stories Chosen by Readers | Top Stories last six months
www.leasingcomplaints.com (Be Careful of Doing Business)
www.evergreenleasingnews.org
Leasing News Icon for Android Mobile Device
You May have Missed---
Baseball Poem
Sports Brief----
California Nuts Brief---
"Gimme that Wine"
This Day in American History
SuDoku
Daily Puzzle
GasBuddy
Weather, USA or specific area
Traffic Live----
######## surrounding the article denotes it is a "press release" and was not written by Leasing News nor information verified, but from the source noted. When an article is signed by the writer, it is considered a "by line." It reflects the opinion and research of the writer.


Please send a colleague and ask them to subscribe. We are free.
Email kitmenkin@leasingnews.org and in subject line: subscribe

[headlines]
--------------------------------------------------------------
A letter from Paul Weiss
Paul Weiss, former long time Leasing News Advisor, President of Icon Capital, still active in equipment finance and leasing sent the below email to me late last week
"I wanted to share this which I wrote on Thursday. Many have said I should I sent it out more widely and also ask people to send it onward. I doubt it's worthy of that but I thought you should now the end of this story on my side.
Sometimes in Leasing News you divert in to topics like this. If it is worthy or beneficial to anyone, of course it is an honor to imagine these words will be read by others."
Leasing New is publishing this with the permission of Paul Weiss. He said, "It's more whether there is a message that makes people think. I hope so." - Editor
Linnea lost her fight with disease last night in the early evening. Most of you had the chance to see her spirit and good humor at its peak, others reading this email knew her indirectly but took a role in supporting me during all of this so I chose to include you in this last statement. While her health struggles were increasingly limiting her, this spirit and humor of hers were evident until yesterday. She was in bed and immobilized all day and not comfortable. The day dragged on with no particular alarms sounding... I had a 5pm meeting with our agencies to review our staffing needs for the next two weeks. (Of course this means we anticipated needing staff for at least that long.) After the meeting wrapped up in our kitchen, I learned she was warm, we measured a fever of 103. My daughter Jessica and I and an experienced aide reacted the various ways people do for a fever. But, my goodness, within an hour her journey was over.
I have often repeated something in the last 22 months that I will state again now. I have said it under the guise of comforting others coming to terms with Linnea's unimaginable news. In truth (I realize now) is that I said it only to comfort myself. Specifically: our dreams came true. Our house was filled with love and laughter and what we saw as beauty and prosperity and safety and comfort. I told many people that I was the wealthiest man in the world. How many people can say this, how many people can take the unlikely journey we took and not regret any decisions including the decision to just be together come what may.

I need not speak to her epic relationship with our daughters. You either already know or can imagine. You will likely ask how they are they doing. Of course they are shattered. Tossed on top of this news is the scorching twist that we were guided toward an expectation of time remaining and yet Linnea had other ideas. In my mind she somehow knew the next few weeks would be so brutal on us all here that she needed to set us free. We didn't want to be free my dear, but it was time for your suffering to end it's true.

There are lessons from her life and our journey and all I can think to do this early morning after is state them as clearly and emphatically as I can. It is something you know already, which is why you are people we chose to include in our lives year after year. We need to love each other, and we are rewarded exponentially for the love we invest. Your spouse or your kids, your congressperson (blue or red who cares) or your supermarket cashier. Care, smile and laugh, lean in. In addition to those of you reading my words today, there are so many others I hope to talk to about this... the guys who delivered our dry cleaning, the nice lady whose line we always picked at woodland market, our lawnmower, scores of teachers, neighborhood dog owners we chatted with for years and never were properly introduced. Together Linnea and I leaned in. We waved, we smiled, we engaged, we cared. Often I made a smart alecky or offbeat remark to a stranger, a waiter, an acquaintance, or a friend... often she laughed but also apologized for my sarcasm/weirdness. She said, more than any other line in our 36 year relationship, a simple 3 word phrase... no not "I love you" but "he's just kidding". Don't fret, plenty of I love yous too. So here is what made our life and her presence so nice: She loved she cared she leaned in. I hope you will keep doing so too.
Another comment while I have the right to comment, and then I will go. I read about caregiving, I planned and invested and rearranged and changed and contemplated and optimized like it was a new business venture. I knew it would be hard and I was going to lean in to that too, no matter what it cost in time or money or what I will call life capital. No matter the collateral damage or consequences I had one job. The comment I want to make is: there is no way to describe how hard it is, there is no way for an outsider to process what a caregiver goes through. What could be so hard about brushing someone's teeth and finding good TV and taking notes at the doctor and running over to the pharmacy? The greatest honor of my life outside of raising my children has been to try to be good at this for Linnea. And yes yes yes it was sooo effing hard. I mention this because if you know of a caregiver now or meet one later, you wouldn't be wrong to assume they are carrying something of tremendous weight and the shape and slipperiness of the load is unique to them and invisible to you. The best support I got had nothing to do with ideas about doing my errands or food offerings. A caregiver has already found the bandwidth or resources to get errands done and to eat. Ask if they are holding up ok. That's it. Are you holding up ok? Then a few days later ask again. Then again. It was these overtures that kept me from dying while caring for a person who was dying. But mostly, she needed me so I gladly did my best. But those text messages really mattered.

That's it from here. I hope you will remember her by petting dogs or kissing babies or laughing with your spouse and/or a friend. Lean in, pay it forward, love. As to me, I rehearsed for this day 1000 times and now that it is here I can't remember what I was rehearsing. I gave up most everything and life feels as daunting now as learning to speak Cyrillic or designing a rocket to get to Mars with a pen and a napkin. Maybe you will hear from me as I try to learn this again. Or maybe you won't hear from me, maybe my dog (Linnea's best buddy by the way) and I will get in some car (Linnea's pistachio ice cream colored 1956 mercury maybe?) and not come back. We'll see. I'd like to hear from you, but don't tell me you have no words or are heartbroken. There are always words and please know that I am way more heartbroken than you. But we carry Linnea in our pocket now and she will be a resource to us all if we let her. I will. And because she was willing to let me speak for her, I say with authority from my seat in our quiet living room as the sun rises sharply, washing the walls in orange and pink yet again. She loved you and you all that got to be part of her circle made her happy in different and wonderful ways.

- Paul
[headlines]
--------------------------------------------------------------
Sales Makes it Happen
by Scott Wheeler, CLFP
Get Involved in the Industry

Top originators in the equipment leasing and finance industry are fully engaged. They attend industry events, join industry associations, and interact with other professionals who are active in the industry. One of the strengths of our industry is that fierce competitors can come together and share information. Professionals in our industry know there is plenty of business for everyone; and they want everyone to succeed. The commercial equipment leasing and finance industry is a dynamic, ever-growing arena; however, it is also a fairly tight knit-group of professionals who look out for one another.

In 1984, I was calling on a new end-user and shared the same waiting area with three competing sales representatives. One of the older originators suggested that the four of us meet for lunch later that day. At the time I thought the suggestion was unusual, but I accepted the invitation. The lunch was eye opening. I learned that we each were facing many of the same challenges. There were some overlapping products and credit criteria; however, there were different strengths that each competitor and originator offered the marketplace. Although we were fierce business competitors, we were also professionals who respected one another.

Over the years, I referred many transactions to these competitors that were outside of my capabilities. We became friends; professionals who helped one another when appropriate and fierce competitors when need be. These competitors made me a stronger leasing professional and I am confident that I have helped many along the way. Much of my success has come from interacting with others in the industry, learning from those who lead, respecting the differences in capabilities, and applauding the innovators who have created a path for others to follow.
Participate in the
Commercial Equipment Leasing & Finance Industry
Click Here to Join ELFA
Click Here to Join NEFA
Click Here to Join NAELB
[headlines]
--------------------------------------------------------------
Advertising in Leasing News Works
Display Ads
"Leasing News is the only place that I run ads and I don't anticipate that this will change anytime soon. This because the target audience is perfect for RapidAdvance and we are getting a good return on our advertising dollars with you."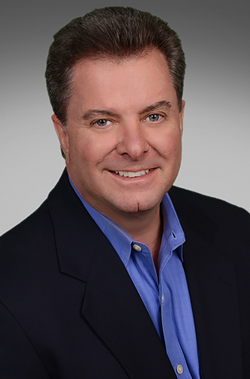 Jeff Schubert
Director of Strategic Partnerships
RapidAdvance®
Display Ad Information:
http://www.leasingnews.org/Classified/Banner/Banner_post.htm
[headlines]
--------------------------------------------------------------
CIT Direct Capital and Mintaka Financial
Receive ELFA's 2017 Operations & Technology Excellence Award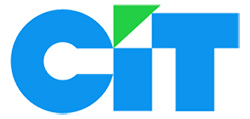 Washington, D.C. — The Equipment Leasing and Finance Association (ELFA) announces that its 2017 Operations and Technology Excellence Award will go to two companies: CIT Direct Capital and Mintaka Financial. The winners were selected by a subcommittee of ELFA members and will be showcased during ELFA's Operations and Technology Conference, Sept. 11-13 at the Westin Charlotte in Charlotte, North Carolina.
CIT Direct Capital is recognized for creating a technology solution for a major technology partner that enables small business customers to shop online and procure products with business financing in a simple, fast, frictionless and intuitive way. Previously, the partner was offering business financing on its online store, but interested customers were directed to a landing page and instructed to call a central sales team to apply for financing and finalize their order. The new solution enables customers to shop for products online and complete the entire finance process in less than 30 minutes. It not only reduces transaction times and allows the partner to sell more products to small businesses with financing, but also creates meaningful efficiencies for CIT Direct Capital staff.
Mintaka Financial is recognized for creating a fully connected platform for its independent partner originators. The new solution, built on Tamarack's Salesforce.com Lease/Loan Accelerator, includes a full origination system containing a lease scoring, pricing, decision and documentation engine that is 100% API driven to interact with partners at each stage of the lease/loan lifecycle. It also includes a platform that allows partners to originate deals to Mintaka and other lessors by utilizing a customer relationship management and client API suite to pull credit, pricing, submittal and documents and fund deals.
"User and customer experience rose to the top this year as Mintaka Financial and CIT Direct Capital took on the challenge of removing friction to create better engagement and digitally transform operations," said Andrew Cotter, EVP, CIO, Somerset Capital Group, Ltd., and Subcommittee Chair for the award. "Both companies are outstanding examples of optimizing business processes and improved relationships with customers. We look forward to hearing stories from both winners at the ELFA Operations & Technology Conference in September."
"We congratulate all of our award applicants, who are a testament to the technology innovation underway in the equipment finance industry," said ELFA President and CEO Ralph Petta. "We are honored to recognize CIT Direct Capital and Mintaka Financial, whose winning projects demonstrate the commitment to excellence and innovation that embodies the spirit of these awards."
The Operations and Technology Excellence Award identifies and recognizes equipment leasing and finance companies that have demonstrated best practices in developing and implementing innovative uses of technology or creative business processes to improve operations, enhance customer interactions, enter new markets and build overall ROI. The program brings the backroom to the foreground, spotlighting the best in the industry as an example for others. More information about the award and a list of previous winners is available at www.elfaonline.org/about/awards/OTE.
Information about the 2017 ELFA Operations and Technology Conference, Sept. 11-13 at the Westin Charlotte in Charlotte, North Carolina, is available at www.elfaonline.org/events/2017/OT.

About ELFA
The Equipment Leasing and Finance Association (ELFA) is the trade association that represents companies in the $1 trillion equipment finance sector, which includes financial services companies and manufacturers engaged in financing capital goods. ELFA members are the driving force behind the growth in the commercial equipment finance market and contribute to capital formation in the U.S. and abroad. Its 580 members include independent and captive leasing and finance companies, banks, financial services corporations, broker/packagers and investment banks, as well as manufacturers and service providers. For more information, please visit www.elfaonline.org.
[headlines]
--------------------------------------------------------------
Leasing declines, but still impacts used-car market
By Joe Overby
Senior Editor
autoremarketing.com
Lease penetration is down for the first time since 2012, and the decline in leases written is twice as high as the drop in overall new-car sales, according to latest Lease Market Report from Edmunds.
That said, leasing remains close to record highs, and the swell of off-lease volumes hitting the used-car market should continue for some time.
Lease penetration in the first half of the year was at 31.1 percent. A year ago, it was a record 31.9 percent, Edmunds said.
According to a chart in the report, the last time there was a decline in lease penetration during the first half of the year was 2012, when it dipped from 22.6 percent to 21.4 percent.
Rates then climbed for four straight years.
There were 2.1 million vehicle leases in the first six months of 2017, down 4.4 percent year-over-year. That dip is twice as high as the overall decline in new-car sales, which was at 2.2 percent, Edmunds said.
"Leasing remains a popular choice among car shoppers, but the era of steady growth is over," Edmunds executive director of industry analysis Jessica Caldwell said in a news release.
"This year we're seeing a drop-off in trade-ins going toward leases, signaling that the pool of people opting to lease is shrinking," she said. "Automakers are becoming more reliant on buyers already in the leasing cycle and first-time car buyers."
However, Edmunds is still expecting 4.3 million leases this year, which would be the second-highest total (next to last year's 4.5 million leases) in the report's 11-year data set.
"We may be hitting a ceiling on leasing, but automakers will continue to keep feeding the machine because it's a selling tool that's too valuable to neglect," Caldwell said. "Leasing remains an incredibly popular way for consumers to afford the cars they want, so automakers are digging deeper to offer the eye-catching payments consumers have come to expect."
And counting 2017, annual lease volumes have been above 3 million for five straight years. Though the total volume is likely to dip this year, there has been an increase in annual lease volumes every year since 2009, according to Edmunds.
Based on the numbers the company provides, there were 14.3 million vehicles leased between 2014 and the first half of this year.
That certainly has had and will likely continue to have a dramatic impact on the amount of late-model used-car supply reaching the market.
Cox Automotive predicts there will be 3.6 million lease returns this year, with 4.6 million set for 2020.
A year ago, there were 3.0 million.
And all of this can impact prices on those late-model used cars.
The value of a 3-year-old vehicle in the first half of 2017 was down an average of 35.6 percent from its original value, Edmunds said. In 2014, depreciation was just 31.8 percent for 3-year-old cars.
"This increase in depreciation indicates leasing is becoming a more expensive endeavor for automakers. In order to offer consumers low monthly lease payments, automakers must increase their incentive spend to offset the drop-off in used values," the Edmunds report said.
Average lease incentives were at $4,400 in the first half of the year, compared to $3,700 in the same period of 2016. This year's figure is also the highest in Edmunds' 8-year data set of first-half lease incentive spending.
Ironically, Edmunds said the increased incentives don't necessarily result in a better deal for the lessee: "Instead, the outlay is merely mitigating the predicted decline of a vehicle's future value."
[headlines]
--------------------------------------------------------------
Middlesex County (N.J.) Man Admits $2 Million Fraud
Involving Bogus Small Business Administration Loan


NEWARK -- A 58-year-old New Brunswick man who received government-backed loans to help launch a restaurant admitted in court Wednesday he actually used the funds for personal expenses, the US Attorney's Office said.
John Cheng pleaded guilty in federal court to a charge of loan application fraud. He faces a maximum of 30 years in prison when he's sentenced in October.
In December 2007, Cheng submitted an application for a federal Small Business Administration loan of $1.75 million as well as an application for a $2 million commercial loan. Cheng claimed he would use the money to finance a restaurant in Skillman.
The Small Business Administration does not loan money directly but pledges to repay loans provided by commercial lenders in the event the borrower defaults.
Cheng eventually received more than $2 million in loans, ostensibly for construction and equipment, in March 2008. But authorities say he actually spent the money on family members, an unrelated tax bill and to repay gambling debts.
In addition to any to any prison term, Cheng must also pay $2.6 million in restitution.
Offical Press release:

NEWARK, N.J. – A New Brunswick, New Jersey, man today admitted defrauding a bank by fraudulently using a federally-backed $2 million small business loan on personal expenses, Acting U.S. Attorney William E. Fitzpatrick announced.
John Cheng, 58, of New Brunswick, New Jersey, pleaded guilty before U.S. District Judge Claire C. Cecchi in Newark federal court to an information charging him with loan application fraud.
According to documents filed in this case and statements made in court:
On Dec. 7, 2007, Cheng submitted a Small Business Administration (SBA) loan application for $1.75 million and a commercial loan application for $2 million, purportedly for financing relating to a restaurant in Skillman, New Jersey.
The loan applications were submitted to an independent lender through the SBA Loan Guaranty Program, which authorizes the SBA to provide financial assistance to eligible small businesses through loan guarantees to participating lenders. Rather than loan money directly to small businesses, the SBA provided a guaranty to the independent lender that the SBA would repay a percentage of a loan in the event that a borrower defaulted.
Cheng's SBA loan application falsely stated that the loan would be used for construction, acquisition of machinery and equipment, and working capital. After receiving $2,082,229 from the victim bank in March 21, 2008, Cheng used the funds for his own benefit, including paying off gambling debts, sending money to family members, and paying a federal tax bill.
The charge to which Cheng pleaded guilty is punishable by a maximum potential penalty of 30 years in prison and a $250,000 fine, or twice the gross gain or loss from the offense. Under his plea agreement, Cheng must pay restitution of $2,657,687.15 to the bank he defrauded and forfeit $1,696,506. Sentencing is scheduled for Oct. 25, 2017.
Acting U.S. Attorney William E. Fitzpatrick credited special agents of the FBI, under the direction of Special Agent in Charge Timothy Gallagher in Newark, with the investigation. He also thanked the U.S. Small Business Administration's Office of Inspector General, Eastern Region, under the direction of Special Agent in Charge Kevin Kupperbusch, and the Office of the Special Inspector General for the Troubled Asset Relief Program (SIGTARP), under the direction of Special Inspector General Christy Romero, for their assistance.
The government is represented by Assistant U.S. Attorney Jacob T. Elberg, Chief of the U.S. Attorney's Office Health Care and Government Fraud Unit in Newark.
Defense counsel: Steven D. Altman Esq., New Brunswick, New Jersey
[headlines]
--------------------------------------------------------------
German Shepherd/Mix
Boulder, Colorado Adopt-a-Dog
Buddy
ID # 29750911
Male
Age: 11 years, 9 months
Weight: 94 pounds
Here Since: 07/05/2017
Fee: $19.00
"This sweet guy is sure to steal your heart! Just a bit unsure of himself in the shelter environment, Buddy can't wait to meet a gentle family to call his own. Buddy is sensitive to loud sounds such as thunder and fireworks and will require a family committed to helping him feel safe and secure during those events. Buddy is most at ease in the presence of another dog and would likely be most successful in a home with another dog."
Humane Society of Boulder Valley
2323 55th Street, Boulder, CO 80301
Phone: (303) 442-4030 Fax: (303)-565-5151
Animal Shelter Hours
Monday - Friday
Adoptions and Animal Visitation:
11:00 a.m. - 6:30 p.m.
Adopt a Pet
http://www.adoptapet.com/
[headlines]
--------------------------------------------------------------
News Briefs----


Wells Fargo Accidentally Releases Trove of Data on Wealthy Clients
https://www.nytimes.com/2017/07/21/business/dealbook/wells-fargo-confidential-data-release.html
Federal Reserve commends efforts as Faster Payments Task Force concludes
https://www.federalreserve.gov/newsevents/pressreleases
/other20170724a.htm
US Faster Payments Task Force sets ambitious goal for 2020
http://www.bankingtech.com/917331/us-faster-payments-task-force-sets-ambitious-goal-for-2020/
What Delaware's Historic Blockchain Law Means to You
https://www.crowdfundinsider.com/2017/07/119656-delawares-historic-blockchain-law-means/
Machines poised to take over 30% of work at banks, study says
https://www.americanbanker.com/articles/machines-poised-to-take-over-30-of-work-at-banks-study-says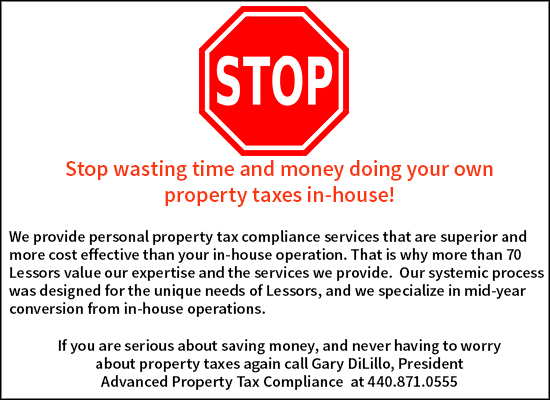 [headlines]
--------------------------------------------------------------

You May Have Missed---
People are stalling their divorce so they don't lose health care
https://www.usatoday.com/videos/money/2017/07/24/people-stalling-their-divorce-so-they-dont-lose-health-care/103968376/

[headlines]
--------------------------------------------------------------
Baseball Poem

WHAT DOES HE KEEP IN HIS BAG?
The slugger keeps something in his bag,
The dark green canvas one that he lugs
To practices and games alike, carrying
His glove separately and his cap on his head
And his cleats already laced tightly.
There is something else that he keeps
In the bag that sits with him on the bench,
That he places carefully in the corner
When he takes the field and checks it
First when he clomps back in.
Everyone has seen him unzip
The long zipper across the top and
Reach inside for something, then pull
His huge hand back without powder
On it or anything sticky. When
Whatever it is moves around, it does
Not create the bulging straight lines
Of books or notebooks. From the way
He carries the bag, it does not appear
To be heavy; in fact, several players
Have discreetly checked the weight,
Jiggling it like a Christmas present.
The slugger is friendly, even to rookies,
And earns his magnanimous salary
Over and over, but he has this green
Canvas bag with something in it
That worries us all.
Written by Tim Peeler
"Waiting for Godot's First Pitch"
More Poems from Baseball
Published by McFarland and Company
[headlines]
--------------------------------------------------------------

Sports Briefs----
Which Irving mega-trade will happen?
http://www.espn.com/nba/story/_/id/20144300/zach-lowe-kyrie-irving-cleveland-cavaliers-potential-trades-nba
Mike Tyson: Conor McGregor Is 'Going To Get Killed' Boxing Floyd Mayweather
https://www.si.com/boxing/2017/07/24/mike-tyson-conor-mcgregor-floyd-mayweather-fight
[headlines]
--------------------------------------------------------------


California Nuts Briefs---
It's been 11 years since this happened to Lake Tahoe, and it's beautiful
http://www.sfgate.com/news/article/Lake-Tahoe-full-capacity-water-snowmelt-fill-11305741.php
[headlines]
--------------------------------------------------------------



"Gimme that Wine"

http://www.youtube.com/watch?v=EJnQoi8DSE8
Rare Leonetti Cab vertical goes on auction block
http://www.greatnorthwestwine.com/2017/07/18/rare-leonetti-cab-vertical-goes-auction-block/
WineDirect opening big high-tech Napa Valley fulfillment center
http://www.northbaybusinessjournal.com/northbay/napacounty/7190386-181/winedirect-napa-fulfillment-center?artslide=0
Free Mobile Wine Program
http://leasingnews.org/archives/Feb2010/2_26.htm#mobile
Wine Prices by vintage
http://www.winezap.com
http://www.wine-searcher.com/
US/International Wine Events
http://www.localwineevents.com/
Leasing News Wine & Spirits Page
http://two.leasingnews.org/Recommendations/wnensprts.htm

[headlines]
----------------------------------------------------------------
This Day in American History
1609 – The English ship, Sea Venture, en route to Virginia, is deliberately driven ashore during a storm at Bermuda to prevent its sinking; the survivors go on to found a new colony there.
1651 - African slaves in America arrived for the first time at the Spanish colony of St. Augustine. They belonged to King Phillip II of Spain. The first slaves in the English colonies in America were introduced in Jamestown, VA, in August, 1619 by a Dutch man-of-war that sold 20 kidnapped Africans to the planter colonists. They were treated as indentured servants since slavery was not legalized in Virginia for several decades. Forms of slavery were also practiced among Native American peoples from ancient times.
1722 – Drummer's War began on the Maine-Massachusetts border. This was a series (1722–1725) of battles between New England colonists and the Wabanaki Confederacy of natives (specifically the Mi'kmag, Maliseet, and Abenaki), who were allied with New France. The eastern theatre of the war was fought primarily along the border between New England and Acadia in present-day Maine and Nova Scotia. The western theatre was fought in northern Massachusetts and Vermont at the border between Canada and New England. (During this time, Massachusetts included present-day Vermont and Maine).
1729 - North Carolina becomes royal colony. As Jews were being banished in Europe from many cities for practicing their religion, they began migrating to the New World along with many other Christian faiths who no longer wanted to follow either the Church of England or the Vatican. Although few in number, Jewish immigrants were strong contributors to the religious life of America, according to historians. The first permanent Hebrew congregation to the colonies was formed in 1729 in New York City; the next year the members constructed a synagogue on Mill Street that was described as a "solid, neat, stone Temple." The congregation later added the first school for Jewish children. Around this time, Jewish communities were also developing Charleston, S.C., Newport, R.I., and Philadelphia, PA. By the time of the American Revolution, there were between 2000 and 3000 Jews in the colonies, mostly merchants and traders. An act of Parliament in 1740 allowed Jews to be naturalized, and in the colonies they found more political and religious freedom than anywhere else in the world.
1750 – Henry Knox (d. 1806), America's first Secretary of War was born in Boston. When the Revolutionary War broke out in 1775, he befriended General George Washington and quickly rose to become the chief artillery officer of the Continental Army. He accompanied Washington on most of his campaigns, and had some involvement in many major actions of the war. He established training centers for artillerymen and manufacturing facilities for weaponry that were valuable assets to the fledgling nation. Following the adoption of the Constitution, he became President Washington's Secretary of War.
1755 - British governor Charles Lawrence and the Nova Scotia Council ordered the deportation of the Acadians. Thousands of Acadians are sent to the British Colonies in America, France and England. Some later move to Louisiana. The word Cajun is a prostitution of the word Acadians.
1783 – According to Wikipedia, the final conflict of the American Revolutionary War occurred, the Siege of Cuddalore, in present-day India. Although a cease-fire was declared by Congress on Apr 11, 1783, British troops attempted an attack on a combined French and Mysorean garrison at Cuddalore. The siege was ended by the preliminary peace between France and Britain.
1805 - Aaron Burr reportedly visited New Orleans with plans to establish a new country, with New Orleans as the capital city.
1814 - Battle of Niagara Falls (Lundy's Lane). Reinforcements arrive near for General Riall's British and Canadian forces and a bloody, all-night battle with Jacob Brown's American forces commences at 18.00; the Americans retreated to Fort Erie.
http://www.lundyslanemuseum.com/battle.html
1814 - George Stephenson (1781-1841) introduced the first steam locomotive, for the Liverpool and Manchester Railway. Renowned as the "Father of Railways," he is considered a great example of diligent application and thirst for improvement. His rail gauge of 4 feet 8 1⁄2 inches, sometimes called "Stephenson gauge", is the standard by name and by convention for most of the world's railways.
1832 – The first railroad accident in U.S., on the Granite Railway in Quincy, Mass., resulted in one fatality.
1848 - Arthur James Balfour (d. 1930), the British statesman best remembered, on Nov. 2, 1917, for issuing the British declaration of support for a Jewish homeland in Palestine, was born in East Lothian, Scotland.
1850 - Gold is discovered in the Rogue River in Oregon, extending the quest for gold up the Pacific coast.
1851 – A new Mission Plank toll road opened in San Francisco. First toll station at Third and Stevenson. The planked roadway ran from Clay and Kearny, out Third to Mission, and then along Mission to Corbett Road. It bridged the marsh between Sixth and Eighth St. Tolls were 25 cents for riders on horseback, 75 cents for two-horse wagons and one dollar for a four-horse team.
1853 – Joaquin Murrieta, the famous Californio bandit known as "Robin Hood of El Dorado", was killed. Murrieta reportedly went to California in 1849 to seek his fortune in the Gold Rush. He encountered racism in the extreme competition of the rough mining camps. While mining for gold, he and his wife supposedly were attacked by American miners jealous of his success. They allegedly beat him and raped his wife. The historian Frank Latta, in his twentieth-century book, "Joaquín Murrieta and His Horse Gangs" (1980), wrote that Murrieta was from the northern Mexican state of Sonora and that he had a paramilitary band made up of relatives and friends. Latta documented that they regularly engaged in illegal horse trade with Mexico, and had helped Murrieta kill at least six of the Americans who had attacked him and his wife. He and his band attacked settlers and wagon trains in California. The gang is believed to have killed up to 28 Chinese and 13 Anglo-Americans. By 1853, the California state legislature considered Murrieta enough of a criminal to list him on a bill passed in May 1853. The legislature authorized hiring for three months a company of 20 California Rangers, all veterans of the Mexican-American War, to hunt down "Joaquin Botellier, Joaquin Carrillo, Joaquin Muriata [sic], Joaquin Ocomorenia, and Joaquin Valenzuela," and their banded associates. On July 25, 1853, a group of Rangers encountered a band of armed Mexican men near Arroyo de Cantua near the Coast Range Mountains of Coalinga. In the confrontation, three of the Mexicans were killed. They claimed one was Murrieta, and another Manuel Garcia, also known as Three-Fingered Jack, one of his most notorious associates.
1861 – Congress passes the Crittenden-Johnson Resolution, stating that the war is being fought to preserve the Union and not to end slavery. Could this have been the first attempt by Congress to spin a story?
1863 - The first monument to commemorate the Civil War, a plain brownstone shaft designed by Nelson Augustus Moore, was dedicated two years before the end of the war, at a cost of $4350. It was "erected to commemorate the death of those who perished in suppressing the Southern Rebellion" and eventually carried the names of 16 men. It is still standing in Berlin, CT.
http://www.chs.org/ransom/images/004.jpg
http://www.chs.org/ransom/004.htm
1866 - Congress passes legislation authorizing the rank of General of the Army. Lt. Gen. Ulysses S. Grant becomes the first to be promoted to this rank.
1866 - David G Farragut became the first Rear Admiral in US Navy
http://www.abraham-lincoln.org/admiralfarragut.org/
1868 - Territory of Wyoming was created. The territory was named after the Wyoming Valley in Pennsylvania, made famous by the 1809 poem "Gertrude of Wyoming" by Thomas Campbell, based on the Revolutionary War battle at that site. The name ultimately derives from the Munsee word meaning "at the big river flat." After the Union Pacific Railroad had reached the town of Cheyenne in 1867, the region's population began to grow steadily, motivating the federal government to establish the Wyoming Territory.
http://www.wyomingnews.com/
http://www.wyomingtourism.org/tourism/internal.cfm
1874 - "The Maple Leaf Forever," one of Canada's most famous patriotic songs, was said to have been performed for the first time during the laying of the foundation stone for the Christian Baptist Church in Newmarket, Ontario. The song's composer, Alexander Muir, conducted a choir of schoolchildren. But "The Maple Leaf Forever" likely had its first public performance years earlier. An early sheet music edition of the song in 1871 said it had been "sung with great applause by J.F. Hardy, Esquire, in his popular entertainments." (sounds very much like "My Country 'Tis of Thee").
http://www.geocities.com/loyal1ca/queen.mid
http://www.canadafirst.net/maple_leaf_forever/
http://www2.cs.cmu.edu/afs/cs.cmu.edu/user/clamen/misc/Canadiana/
MapleLeafForever.html
1890 - In his last minor league appearance, 23-year old Cy Young strikes out 18 batters en route to a tossing no-hitter in a Tri-State contest against McKeesport (PA). The right-hander went on to amass a record 511 victories during his 22-year Hall of Fame Major League career.
1891 - Heat wave at Los Angeles with 103 on the 24th and 100 on the 25th. Peak during heat wave was 109
1894 – Birthday of actor Walter Brennan (d. 1974), in Lynn, MA. He served as a private with the 101st Field Artillery Regiment in France during World War I. During the 1920s, he made a fortune in the real estate market, but he lost most of his money during the Great Depression. Finding himself broke, he began taking extra parts in 1929 and then bit parts in as many films as he could, then proceeded to record one of the industry's most versatile careers in both movies and television. Film historians and critics have long regarded Brennan as one of the finest character actors in motion picture history. He was the first actor to win three Academy Awards: "Come and Get It" (1936), "Kentucky" (1938), and "The Westerner" (1940) and remains the only person to have won three Best Supporting Actor awards.
1896 or 1897 - Birthday of blues guitarist Sylvester Weaver (d. 1960), Louisville, KY, considered to be the pioneer of country blues music.
http://www.artistdirect.com/music/artist/bio/0,,508077,00.html
?artist=Sylvester+Weaver
1898 - Puerto Rico was invaded by U.S. Forces led by Major General Nelson A. Miles. The landing was made at Guanica, on the southern coast. Resistance was minimal. http://www.arlingtoncemetery.com/namiles.htm
http://www.pbs.org/weta/thewest/people/i_r/miles.htm
1899 - Birthday of coronet player Johnny Wiggs (d. 1977), born John Wigginton Hyman, New Orleans, LA. He helped found the New Orleans Jazz Club and was a force behind the jazz revival in the 1940s.
http://www.artistdirect.com/music/artist/bio/0,,509639,00.html
?artist=Johnny+Wiggs
1903 - Castle on top of Telegraph Hill, San Francisco burns down. Frederick O. Layman imagined an "observatory" where people could survey the surroundings for as far as the eye could see in any direction. He designed the building to look like a German baronial castle which he opened on the Fourth of July in 1882. Within two years, a new cable care line was created on Greenwich Street to make it easier for people to get up the steep hill. After an accidental death on the Greenwich Street cable car line on its way up to the Observatory, business at the tourist attraction plummeted. It never fully recovered, and in 1903, a fire engulfed the wooden structure; Layman's Folly was no more. Among those watching the devastating fire that destroyed the castle on the hill were Julius and Louis Mastropasqua. The two Italian immigrants had just arrived in San Francisco the year before. The memory of the castle on the hill stayed with these men, and twenty years later, those nostalgic memories became the basis for the Roz the restaurateur and Mastropasqua the architect to create a new restaurant on Telegraph Hill – Julius' Castle that remained open until 2008.
http://www.discountgraphics.net/photo-sbloom/sbloom/sbnorbeach.html\
http://www.sfneighborhoodparks.org/parkhistories/pioneer.html
1906 - Johnny "Rabbit" Hodges (d. 1970) birthday, Cambridge, MA; alto saxophonist, best known for solo work with Duke Ellington's big band.
http://blackhistory.eb.com/micro/273/36.html
http://www.downbeat.com/artists/window.asp?action=new
&aid=339&aname=Johnny+Hodges
http://thrill.to/Hodges
1907 - Birthday of blues guitarist Guitar Slim Green, born Norman G. Green (d. 1975) Bryan, TX, who made a handful of 45s for West Coast-based labels between the late 40s and 1970.
1908 - Birthday of pianist Henry Brown (d. 1981), Troy, TN. He recorded sides (often in tandem with Ike Rogers) with Mary Johnson, among others, in between playing in clubs around St. Louis, where he lived most of his life and worked regularly right up through the mid-'70s.
1914 – Birthday of Woody Strode (d. 1994), born Woodrow Wilson Woolwine Strode in Los Angeles. Strode, Kenny Washington and Jackie Robinson starred on the 1939 UCLA football team. With Ray Bartlett, there were four African-Americans playing for the Bruins, when only a few dozen at all played on other college football teams. They played eventual conference and national champion USC to a 0–0 tie with the 1940 Rose Bowl on the line. It was the first UCLA-USC rivalry game with national implications. Strode and Washington were two of the first African-Americans to play in major college programs and, later, in the modern NFL, playing for the Los Angeles Rams in 1946. No black men had played in the NFL from 1933 to 1946. His post-football career included several dozen film roles.
1915 – Birthday of Joseph P. Kennedy, Jr., (d. 1944), Hull, MA. First-born of the Kennedy clan and brother of President Kennedy. After graduating from Harvard in 1938, he left before his final year of law school to begin officer and flight training in the US Navy. Kennedy had completed 25 combat missions and was eligible to return home. He instead volunteered for an Operation Aphrodite mission. Operation Aphrodite (US Army Air Forces) and Operation Anvil (US Navy) made use of unmanned, explosive-laden bombers that were deliberately crashed into their targets under radio control. These aircraft could not take off safely on their own, so a crew of two would take off and fly to 2,000 feet before activating the remote control system, arming the detonators and parachuting from the aircraft. On the fatal mission, on August 12, 1944, the explosive detonated prematurely and destroyed the plane, killing Kennedy and his co-pilot instantly.
1916 - African-American Garrett T. Morgan, inventor of the gas mask, rescues six from gas-filled tunnel in Cleveland, Ohio.
http://www.kytales.com/gmorgan/gmorgan.html http://www.enchantedlearning.com/inventors/page/m/morgan.shtml
1918 - Annette Abbot Adams became the first woman District Attorney, serving as U.S. district attorney in the Northern California District from July 25, 1918 to June 26, 1920. http://www.stanford.edu/group/WLHP/papers/aaahtml.html
1918 - Race riot in Chester Pennsylvania (3 blacks and 2 whites killed)
http://www4.stormfront.org/whitehistory/hwr54i.htm
http://africana.umn.edu/hist1901_25.htm
1925 - Station 2XAG in Schenectady, NY became the first radio station in the U.S. to broadcast with a 50,000-watt transmitter. The station, soon known as WGY Radio, was owned by the General Electric Company. Today, WGY still broadcasts with its original call letters and is still using 50,000 watts of power. http://www.wgy.com/main.html
1930 - Birthday of Maureen Forrester (d. 2010), Montreal. One of the world's leading contraltos, she appeared with top orchestras and choirs in Europe and North America under such renowned conductors as Sir Thomas Beecham, Leonard Bernstein and Herbert von Karajan. In 1971, Forrester was awarded the Molson Prize by the Canada Council for outstanding cultural achievement.
http://www.bach-cantatas.com/Bio/Forrester-Maureen.htm
1930 - Birthday of singer Annie Ross, born Annabelle Allan Short, Mitcham, UK. Best known as a member of the jazz vocal trio Lambert, Hendricks & Ross. http://www.ddg.com/LIS/InfoDesignF96/Ismael/jazz/1960/Ross.html
http://www.hopper-management.com/ar_bio_e.htm
1934 - Birthday of trumpeter Don Ellis (d. 1978), Los Angeles, CA. He is best known for his extensive musical experimentation, particularly in the area of unusual time signatures. Later in his life he worked as a film composer, among other works contributing a score to 1971's "The French Connection" and 1973's "The Seven-Ups." http://www.handofgord.com/donellis/
http://home.earthlink.net/~tfronauer/info.html
1934 - The first president to visit Hawaii while in office was Franklin Delano Roosevelt at Hilo. He was officially welcomed by Governor Joseph Poindexter on board the cruiser U.S.S. Houston. Hawaii was then a territory of the United States.
1936 - Today in History salutes Federal Theatre Project (FTP) of the
Works Progress Administration (WPA). A New Deal program to fund theatre and other live artistic performances and entertainment programs in the US during the Great Depression, it was one of five Federal Project Number One projects sponsored by the WPA to employ artists, writers, directors and theater workers. It also made it possible for millions of Americans to see live theatre for the first time. The Federal Theatre Project ended when its funding was canceled after strong Congressional objections to the left-wing political tone of a small percentage of its productions.
http://memory.loc.gov/ammem/today/jul25.html
1936 - 115-acre Orchard Beach opens in The Bronx, part of Pelham Bay Park.
http://www.newyorkled.com/pelhambay.htm
http://www.newyorkled.com/moreNYseasonal_Beaches.htm
1941 – Birthday of Emmitt Till (d. 1955), Chicago. Till was an African-American boy who was murdered in Mississippi at the age of 14 after reportedly flirting with a white woman. Several nights later, on August 28, 1955, the woman's husband and his half-brother went to Till's great-uncle's house. They took the boy away to a barn, where they beat him and gouged out one of his eyes, before shooting him through the head and disposing of his body in the Tallahatchie River, weighting it with a 70-pound cotton gin fan tied around his neck with barbed wire. Three days later, Till's body was discovered and retrieved from the river. "When an all-white, all-male jury acquitted Bryant and Milam of kidnapping and murder in September, the verdict shocked observers across the country and around the world. And when, mere months later, the men openly admitted to Look magazine that they had, in fact, mutilated and murdered Till, the outcry was so intense — and the reaction of Till's devastated family so dignified — that it lit a spark that helped ignite the modern civil rights movement."
1941 - Forty-one-year-old Lefty Grove won his 300th game as the Red Sox defeated the Cleveland Indians, 10-6, at Fenway Park. This was Grove's last career win.
1942 - Capitol Records first number one hit made it to the top. It was one of their first six records released on July 1. The new company's hit was "Cow Cow Boogie," by Ella Mae Morse and Freddy Slack. http://www.redhotjazz.com/cowcow.html
http://www.prescottlink.com/morse/ella.html
1943 - The SS Leonard Roy Harmon was launched in Quincy, MA, the first warship named for an African-American. Harmon (1917-42) was a sailor who died in action during World War II and was posthumously awarded the Navy Cross for his valor.
http://www.history.navy.mil/photos/sh-usn/usnsh-h/de678.htm
http://www.history.navy.mil/photos/pers-us/uspers-h/l-harmon.htm
1943 - King Victor Emmanuel III announced to Italy that he had accepted the "resignations" of Premier Benito Mussolini and his entire cabinet, leading to the end of Italy's alliance with Nazi Germany in World War II. Victor Emmanuel surprised the world by having Mussolini arrested and installing Marshal Pietro Badoglio as premier. The move failed to extricate Italy from the war or the King from his difficult position, and finally, on June 5, 1944, the day after the Allied liberation of Rome, he named his son, Crown Prince Umberto, lieutenant general of the realm, relinquishing all power for himself but retaining his title of king. His reign brought the end of the Italian monarchy.
1944 – The first jet fighter used in combat was a German Messerschmitt 262. Near the end of the war, Germany was not only producing rockets to bomb England, but building them to bomb the US. They were also building larger and stronger tanks, working on an atomic bomb to be put on the rockets, and were now in production of jet air craft.
http://www.fighter-planes.com/info/me262.htm
http://www.users.bigpond.com/markltuc/me262a-1a.htm http://www.stormbirds.com/warbirds/sims/sims_swotl.html
1945 - The Allies were able to break out of the Normandy beachhead. Having made a spectacularly successful landing on D-Day (June 6), Allied forces then secured and extended their position by landing more than a million men and 60,000 tons of supplies. Despite early success with Operation Overlord, the Allies were pinned down, and a breakout was necessary if France was to be retaken. Sustained air bombardment (carpet bombing) created gaps in the German lines, and, on this date, Allied forces penetrated the lines and outflanked and bypassed German units. The German forces were incredulous at the speed with which the Allies shook loose from them and advanced over the French countryside. Leading the advance was General George S. Patton, who not only shocked the Allied command at his divisions' abilities, but overwhelmed the German high command and all the strategy and might that they could throw at Patton's tanks and infantry.
http://members.ozemail.com.au/~mickay/patton.htm
http://www.nationalreview.com/weekend/history/history-
patton111001.shtml
1946 - The first bikini is shown at a Paris fashion show.
http://www.bikiniatoll.com/Bikiniwaxing.html#anchor456238
http://www.247dreams.com/
1946 – Operation Crossroads: An atomic bomb is detonated underwater in the lagoon of Bikini Atoll.
1947 - The National Security Act of 1947 was passed by Congress. The act unified the armed forces, including the newly formed US Air Force, the Navy and War Department to form the Department of Defense, and creating the cabinet position of Secretary of Defense to replace the Secretary of War. It also established the National Security Council and the Central Intelligence Agency. The act was signed on July 26 by President Truman, who nominated Secretary of the Navy James V. Forrestal as the first Secretary of Defense. Forrestal was confirmed by Congress on July 27.
1948 - Birthday of guitarist/songwriter Steve Goodman (d. 1984), Chicago, IL.
http://www.hepcat.com/goodman/good.html
http://www.hepcat.com/goodman/fcs.html
1952 - Puerto Rico became a Commonwealth of the United States. Residents of Puerto Rico possess all the rights of U.S. citizens except that of voting in federal elections.
http://welcome.topuertorico.org/government.shtml
http://americanhistory.si.edu/vidal/
http://www.puertorico.com/
http://escape.topuertorico.com/
1953 - GUILLEN, AMBROSIO, Medal of Honor
Rank and organization: Staff Sergeant, U.S. Marine Corps, Company F, 2d Battalion, 7th Marines, 1st Marine Division (Rein.). Place and date: Near Songuch-on, Korea, 25 July 1953. Entered service at: El Paso, Tex. Born: 7 December 1929, La Junta, Colo. Citation: For conspicuous gallantry and intrepidity at the risk of his life above and beyond the call of duty while serving as a platoon sergeant of Company F in action against enemy aggressor forces. Participating in the defense of an outpost forward of the main line of resistance, S/Sgt. Guillen maneuvered his platoon over unfamiliar terrain in the face of hostile fire and placed his men in fighting positions. With his unit pinned down when the outpost was attacked under cover of darkness by an estimated force of 2 enemy battalions supported by mortar and artillery fire, he deliberately exposed himself to the heavy barrage and attacks to direct his men in defending their positions and personally supervise the treatment and evacuation of the wounded. Inspired by his leadership, the platoon quickly rallied and engaged the enemy in fierce hand-to-hand combat. Although critically wounded during the course of the battle, S/Sgt. Guillen refused medical aid and continued to direct his men throughout the remainder of the engagement until the enemy was defeated and thrown into disorderly retreat. Succumbing to his wounds within a few hours, S/Sgt. Guillen, by his outstanding courage and indomitable fighting spirit, was directly responsible for the success of his platoon in repelling a numerically superior enemy force. His personal valor reflects the highest credit upon himself and enhances the finest traditions of the U.S. Naval Service. He gallantly gave his life for his country.
1954 – Birthday of Chicago Bears RB and Pro Football Hall of Famer Walter Payton (d. 1999), in Columbia, MS. Payton holds numerous NFL records including rushing yards gained in one game [275] and career [16,726]; at his death he also had the most touchdowns scored [110]. "Sweetness" was one of the most beloved athletes to have played in Chicago. He died Nov 1, 1999 of liver cancer.
http://sportsillustrated.cnn.com/football/nfl/news/1999/11/01/payton_obit/
http://payton34.org/
1956 - Forty-five miles south of Nantucket, the Italian ocean liner, SS Andrea Doria, collided with the MS Stockholm in heavy fog and sinks the next day, killing 51.
1958 - Top Hits
"Hard Headed Woman" - Elvis Presley
"Poor Little Fool" - Ricky Nelson
"Little Star" - The Elegants
"Alone with You" - Faron Young
1959 – Fidel Castro supporters, enjoying a raucous July 26th Celebration in La Gran Stadium in Havana, brought to a halt to the International League game between the Rochester Red Wings and Havana Sugar Kings with random gunshots from the stands. Red Wings 3B coach Frank Verdi and Havana SS Leo Cardenas both suffered minor flesh wounds, which caused manager Cot Deal to pull his players from the field and retreat to their hotel. League officials canceled the remainder of the Havana team's homestand, and, with pressure on Commissioner Ford Frick from U.S. Secretary of State Christian Herter, eventually relocated the franchise to Newark, NJ for the 1960 season.
1960 - The Ventures "Walk Don't Run" enters the US Pop chart and introduces the instrumental Surf sound to Rock 'n' Roll. The song will peak at #2 a month later.
1960 - Elvis Presley's "It's Now or Never" debuted on Billboard's Pop music chart. The song was adapted from the Italian tune "O Sole Mio," written in 1899.
1961 – New York Yankees' right fielder Roger Maris, on his way to 61 HRs, hits home runs 37, 38, 39 and 40 in a double header. Maris moved 25 games ahead of Babe Ruth's 1927 pace. The slugger finished the season with a record 61 round trippers. Teammate Mickey Mantle also homered in the first game, ending with 38. Mantle finished the season with 54, still the best HR season by two teammates in Major League history.
1961 – President Kennedy declares that any attack on Berlin is an attack on NATO.
1962 - The Elvis Presley film "Kid Galahad'' premieres.
1964 - Beatles' "A Hard Day's Night" album goes #1 and stays #1 for 14 weeks
1964 - Race riot in Rochester NY
http://www.lib.rochester.edu/rbk/Raceriot.stm
1965 - Bob Dylan, backed by the Paul Butterfield Blues Band, horrified the audience at the Newport Folk Festival with his new electric sound. He was booed off stage after three tunes but returned with his acoustic guitar to play two songs -- "It's All Over Now, Baby Blue" and "Mr. Tambourine Man"-- signaling a major change in folk and rock music.
1966 - In San Francisco, the Rolling Stones perform their last U.S. concert with Brian Jones.
1966 - Top Hits
"Hanky Panky" - Tommy James & The Shondells
"Wild Thing" - The Troggs
"Lil' Red Riding Hood" - Sam the Sham & The Pharoahs
"Think of Me" - Buck Owens
1966 - Trivia for followers of Al Davis: Named commissioner of the American Football League just three and a half months earlier, he resigned this day and returned to his previous position, president of the general partner of the Oakland Raiders. Davis resigned two weeks after NFL commissioner Pete Rozelle announced a merger between the AFL and NFL.
1966 – Supremes with Diana Ross release "You Can't Hurry Love"
http://www.infoplease.com/ipsa/A0109117.html
http://library.thinkquest.org/12590/davisal.htm?tqskip1=1&tqtime=0723
1966 - New York Yankee manager Casey Stengel elected to Baseball Hall of Fame. Prior to taking the helm of the Yankees in 1949, Stengel was widely regarded as a clown. He did, however, hit the first World Series homer in Yankee Stadium. He had largely unsuccessful stints managing the Boston Braves and Brooklyn Dodgers. After leading the PCL Oakland Oaks to successive league championships, the Yankees hired him after failing to reach the World Series under Bucky Harris in 1948. Stengel went on to manage the Yankees through 1960, winning either the World Series or American League pennant every year but 1954 and 1959. The Yankees under Stengel won the World Series in five successive years (1949-53), a feat unequalled in Major League history, and a total of seven. Fired after the Yanks lost the 1960 Series to the Pirates on Bill Mazeroski's walk-off HR in game 7…they didn't call them walk-offs then…Stengel was heard to say, "I'll never make the mistake of being 70 again." He was the first manager of the newly-formed New York Mets, leading them through mostly mediocre seasons before retiring late in the 1965 season. Casey died of cancer in Glendale, CA on September 29, 1975.
1966 – Red Sox great Ted Williams was also inducted into the Hall of Fame. Considered by many to be the greatest hitter who ever played the game, in his induction speech, the "Splendid Splinter" made a strong appeal for the inclusion of Negro League stars at Cooperstown. The Special Committee on the Negro Leagues was founded in 1971, chaired by Monte Irvin. The first of the former Negro Leaguers to be inducted was Satchel Paige in 1971, followed by Josh Gibson and Buck Leonard a year later. There are 35 now in the Hall.
1967 - Construction begins on San Francisco Muni Metro (Market Street subway).
http://www.nycsubway.org/us/sf/metro/
http://www.transitinfo.org/Muni/
http://www.sfmuni.com/rider/visitors.htm
1969 – President Nixon declares the Nixon Doctrine, stating that the United States now expects its Asian allies to take care of their own military defense. This is the start of the "Vietnamization" of the war.
1969 - Toronto native Neil Young joined Crosby, Stills and Nash for the first time at a concert at the Fillmore East in New York. Young and Stephen Stills had worked together previously in Buffalo Springfield. Crosby, Stills, Nash and Young's second appearance was at the Woodstock Festival a month later. The quartet broke up in 1971.
http://www.neilyoung.com/
1970 - Chicago's "25 or 6 to 4" is released. The song is about trying to write a song in the middle of the night. The song's title is the time at which the song is set: 25 or 26 minutes before 4 AM. Because of the unique phrasing of the song's title, "25 or 6 to 4" has been incorrectly speculated to be a veiled reference to drug quantities, or a mystical allusion.
1970 - The Carpenters "Close To You" topped the Billboard Pop chart and became the first of many US hits for the brother and sister team. The song itself had been written in 1963 by Hal David and Burt Bacharach and was first offered to Herb Alpert, who said he didn't feel comfortable singing 'so they sprinkled moon dust in your hair.'
1971 - The Beach Boys make a return with the release of their album "Surf's Up." It hits #29 which is their highest charting at this time.
1972 - The US admits that Blacks were used for 40 years as "guinea pigs" in the Tuskegee Syphilis Experiment.
http://www.thetalkingdrum.com/tus.html
http://www.africana.com/Articles/tt_423.htm
http://www.amazon.com/exec/obidos/ASIN/0029166764/
inktomi-bkasin-20/103-4403830-8968645
1974 - Top Hits
"Rock Your Baby" - George McCrae
"Annie's Song" - John Denver
"Rock and Roll Heaven" - The Righteous Brothers
"Maria Laveau" - Bobby Bare
1975 - The musical "A Chorus Line" opened at the Shubert Theatre in New York after a two-month run at a small theatre in the New York Shakespeare Festival complex in the East Village. "A Chorus Line" became Broadway's longest-running show, finally closing on April 28th, 1990, after 6,137 performances. More than six-and-a-half million people paid $150 million to see the show during its Broadway run. Productions of "A Chorus Line" were also mounted in more than 20 countries.
http://www.imagi-nation.com/moonstruck/albm56.html
1978 – Louise Brown, the first test tube baby was born at Oldham General Hospital, Oldham, England, by planned Caesarean section, delivered by registar John Webster. She weighed 5 pounds, 12 ounces. In 2004, Brown married nightclub bouncer Wesley Mullinder. Their son Cameron, conceived naturally, was born on 20 December 2006. Brown's second son, Aiden, was born in August, 2013.
1979 - Tropical Storm Claudette produced phenomenal rainfall totals in southeast Texas. 30-40 inches fell in 24 hours around Alvin. Freeport reported a total of 30 inches. Total damage from flooding was over $400 million
1980 - AC\DC releases "Back In Black," their first album with Brian Johnson as lead singer.
1980 - Kiss introduces their new drummer, Eric Carr, at a concert at the Palladium in New York City. Carr, who wears fox make-up, replaces Peter Criss, who was made up as a cat.
1981 - Air Supply becomes the first Australian band to top the Billboard Pop chart when "The One That You Love" reaches number one. They would go on to place seven consecutive singles in the top five.
1981 - Walter Payton signed a contract to play with the Chicago Bears of the NFL on this, his 27th birthday. The famed running back earned almost $2 million over three years. "Sweetness," as he was nicknamed because of his disposition, became the highest-paid player in the National Football League.
1982 - Top Hits
"Eye of the Tiger" - Survivor
"Rosanna" - Toto
"Hurts So Good" - John Cougar
"Take Me Down" - Alabama
1985 - Spokeswoman for movie star Rock Hudson confirmed he had AIDS
1987 - Sixteen cities in the eastern U.S. reported record high temperatures for the date. Beckley, WV, equaled their all-time record high of 91 degrees, established just the previous day. It marked their fourth day in a row of 90-degree heat, after hitting 90 degrees just twice in the previous 25 years of records. The water temperature of Lake Erie at Buffalo, NY, reached 79 degrees, the warmest reading in 52 years of records.
1990 - Roseanne Barr sings the National Anthem at San Diego Padres game. Sports fans go nuts as she screeched more than sang and grabbed her crotch at the end.
1990 - Top Hits
"She ain't Worth It" - Glenn Medeiros featuring Bobby Brown
"Hold On" - En Vogue
"Cradle of Love" - Billy Idol
"The Dance" - Garth Brooks
1990 - US Ambassador tells Iraq, "US won't take sides in Iraq-Kuwait dispute." Six months later, the US sent missiles into Iraq in a war that lasted all of six weeks.
1997 - "Air Force One," with Harrison Ford. Rebel Russian hijackers capture the plane. It earned $37.13 million the first weekend.
1997 - Dr. John D. Gearhart and a team of researchers at the John Hopkins University, Baltimore, MD, announced they had cultured human stem cells in a laboratory, using tissue taken from aborted human embryos. Stem cells are the basic, unspecialized cells from which all other cells in the body develop during the growth of a baby in the womb.
1999 - Lance Armstrong rode to victory in the Tour de France, capping an amazing comeback from cancer. He was only the second American to win cycling's showcase race. http://www.laf.org
1999 - Nolan Ryan, Robin Yount, George Brett, Nestor Chylak, Orlando Cepeda, Frank Selee and 'Smokey' Joe Williams are enshrined in the Hall of Fame.
2000 - Top Hits
"It's Gonna Be Me" - N Sync
"Bent" - matchbox twenty
"Everything You Want" - Vertical Horizon
"Try Again" - Aaliyah
2001 - E. Stanley O'Neil to become Merrill Lynch & Co chief executive, first African American to lead a major Wall Street securities firm.
2004 - Paul Molitor, a member 3000 hit club, and Dennis Eckersley, who appeared in the most games of any Hall of Fame pitcher (1,071 games), are inducted into the Hall of Fame. Long time Bay Area (A's and Giants ) broadcaster Lon Simmons wins the Ford C. Frick Award and the J.G. Taylor Spink Award is won by New York Times' Murray Chass, enabling both to become members of the Hall for their outstanding reporting of the national pastime.
2005 - Top Hits
"We Belong Together" - Mariah Carey
"Pon de Replay" - Rihanna
"SRP/Def Jam" - 004809* | IDJMG
"Hollaback Girl" - Gwen Stefani
"Don't Cha" - The Pussycat Dolls Featuring Busta Rhymes
2010 - The National Baseball Hall of Fame honors John Fogerty, for his classic song "Centerfield." It is reported to be the second-most played song about baseball, after "Take Me Out to the Ballgame." At the induction ceremonies, the Rock and Roll Hall of Famer performs his 1985 hit, and then donates his baseball bat shaped-guitar to the Cooperstown museum. Fogerty became the only musician to be so celebrated.
2010 - Wikileaks publishes classified documents about the war in Afghanistan, one of the largest leaks in U.S. military history. WikiLeaks released "Afghan War Diary," a compilation of more than 76,900 documents about the War not previously available to the public. At the end of July, a 1.4 GB "insurance file" was added to the Afghan War Diary page, whose decryption details would be released if WikiLeaks or Assange were harmed. About 15,000 of the documents have not yet been released by WikiLeaks, as the group is currently reviewing the documents to remove some of the sources of the information.
2010 - Treasury Secretary Tim Geithner declares his interest in allowing the set of tax cuts in the Jobs and Growth Tax Relief Reconciliation Act of 2003 to expire at the end of 2010.
2014 - Bose filed a lawsuit against Beats Electronics for violating various patents related to noise-cancellation technology. Apple officially purchased for $3 billion in late May. The litigation was settled between the parties without further comment and Apple cleared all of its stores of Bose equipment immediately.

-------------------------------------------------------------

SuDoku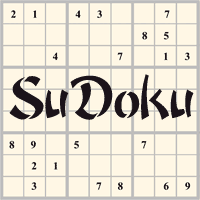 The object is to insert the numbers in the boxes to satisfy only one condition: each row, column and 3x3 box must contain the digits 1 through 9 exactly once. What could be simpler?
http://leasingnews.org/Soduku/soduko-main.htm
--------------------------------------------------------------

Daily Puzzle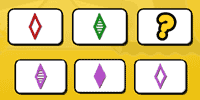 How to play:
http://www.setgame.com/set/puzzle_frame.htm
Refresh for current date:
http://www.setgame.com/set/puzzle_frame.htm
--------------------------------------------------------------


http://www.gasbuddy.com/
http://www.gasbuddy.com/GB_Map_Gas_Prices.aspx
http://www.gasbuddy.com/GB_Mobile_Instructions.aspx
--------------------------------------------------------------

Weather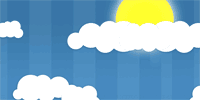 See USA map, click to specific area, no commercials
--------------------------------------------------------------

Traffic Live---
Real Time Traffic Information
You can save up to 20 different routes and check them out with one click,
or type in a new route to learn the traffic live
--------------------------------