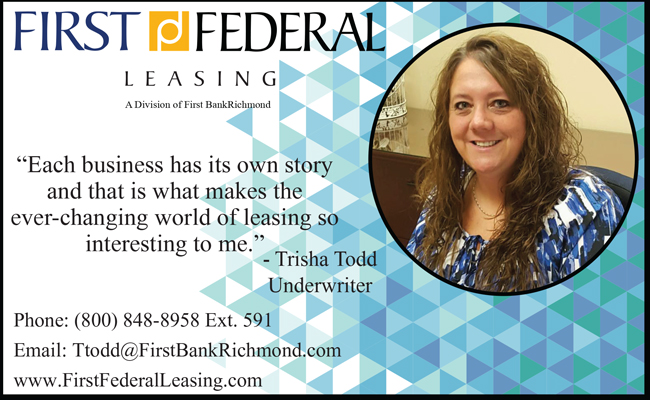 Thursday, April 20, 2017


Today's Equipment Leasing Headlines

Alert: Hawkins Bankruptcy Complete
He is Back on LinkedIn and Elsewhere Looking for Business
Aggregate Funding Sources Update
(Online: connects lessees, lessors, and vendors)
CLFP Foundation Grows to 410 Active Professionals/Associates
15 Individuals Pass 8-Hour Online Exam
Academy for Lease & Finance Professionals
Classes Scheduled – Three Sold Out
New Hires---Promotions in the Leasing Business
and Related Industries
Leasing News Help Wanted
How to Obtain a Help Wanted Ad
Federal Reserve Beige Book Report
April, 2017
Using A Cross Channel Marketing Strategy
FinTech #102 by Brittney Holcomb
Leasing/Finance Conferences Updates
NAELB Next Week in Memphis
The Assignment/Your Name
Elle/Queen of Katwe/The Wanderers
Film/DVD Reviews by Leasing News' Fernando
German Shepherd Mix
South Los Angeles, California Adopt-a-Dog
News Briefs---
Umpqua Reports First Quarter 2017 Results
Quarterly loan & lease growth $321.0 million/ 7% annualized
Gary Souverein Chesswood Group Director, President Pawnee
Sells C$42,084.00 in Stock
Caterpillar bypasses Chicago, picks Deerfield
for global headquarters
Broker/Funder/Industry Lists | Features (writer's columns)
Top Ten Stories Chosen by Readers | Top Stories last six months
www.leasingcomplaints.com (Be Careful of Doing Business)
www.evergreenleasingnews.org
Leasing News Icon for Android Mobile Device
You May have Missed---
The Changing Economics and Demographics
of Young Adulthood From 1975 to 2016
Spring Poem by Barry Marks, Esq.
Sports Brief----
California Nuts Brief---
"Gimme that Wine"
This Day in American History
SuDoku
Daily Puzzle
GasBuddy
Weather, USA or specific area
Traffic Live----
######## surrounding the article denotes it is a "press release" and was not written by Leasing News nor information verified, but from the source noted. When an article is signed by the writer, it is considered a "by line." It reflects the opinion and research of the writer.


Please send a colleague and ask them to subscribe. We are free.
Email kitmenkin@leasingnews.org and in subject line: subscribe

[headlines]
--------------------------------------------------------------

Hawkins Bankruptcy Complete
He is Back on LinkedIn and Elsewhere Looking for Business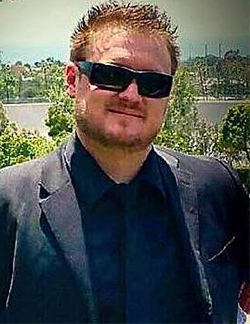 2016 Photo
https://www.linkedin.com/in/dallinhawkins
Dallin Brad Hawkins, Integrity Financial Groups, Utah, bankruptcy is discharged (1). Most of the creditors were lessees whose deposits were not returned, including a $50,000 deposit where there was a judgement for him to pay back the applicant. Included in the debtors was the substance abuse program not paid from the several arrests made. (2)
The alert is made as readers have sent in invitations he has been putting out: "Hi John, I'd like to join your LinkedIn network." He also has been having press releases via a PR firm place in Google and then reprinted elsewhere, explaining the advantages of leasing and to contact him.
Bankruptcy Dischargehttp://leasingnews.org/PDF/DischargeBankrutpcy_22017.pdf
June 28, 2013 arrest
http://leasingnews.org/PDF/June282013arrest.pdf


Arrested June 3, 2013
leasingnews.org/PDF/DALLINHAWKINSArrestedJune032013.pdf
Arrested February 9, 2012
http://mugshots.com/US-Counties/Utah/Salt-Lake-County-UT/Dallin-Brad-Hawkins.6998553.html
Orange County, California
leasingnews.org/PDF/HawkinsCaliforniaarrestrecord_62013.pdf
Bulletin Board Complaints
Integrity Financial Groups, Murray, Utah
http://leasingnews.org/archives/Aug2012/8_16.htm#bbc
Integrity Financial Groups, Murray, Utah
http://leasingnews.org/archives/Aug2012/8_16.htm#bbc
Integrity Financial Groups, Murray, Utah
http://leasingnews.org/archives/Jul2012/7_09.htm#bbc
Dallin Hawkins Second Arrest within 25 days
http://leasingnews.org/archives/Jul2013/7_02.htm#hawkins
Integrity Financial Groups, Murray, Utah
http://leasingnews.org/archives/Jan2013/1_28.htm#bbc
[headlines]
--------------------------------------------------------------
Aggregate Funding Sources Update
(Online: connects lessees, lessors, and vendors)
"When Currency first began, there were four of us in the office. Today, we're more than 100 people in four cities on the West Coast. We believe that fast, convenient and accessible financing is essential to a successful economy. And we're here to provide it."
Top Four Aggregate Funding Sources
https://capfundnow.com
[headlines]
--------------------------------------------------------------
CLFP Foundation Grows to 410 Active Professionals/Associates
15 Individuals Pass 8-Hour Online Exam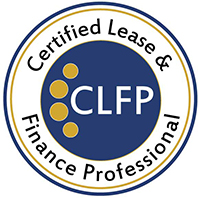 The Certified Lease & Finance Professional (CLFP) Foundation is pleased to announce that the 15 individuals, who recently sat through the 8-hour online CLFP exam, have successfully passed. Six attended the most recent Academy for Lease & Finance Professionals hosted by Patriot Capital Corporation in Atlanta, GA late last month.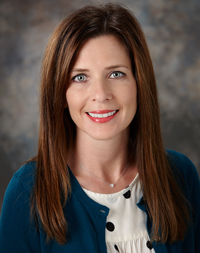 Kim Adair, CLFP
Vice President of Finance and Accounting
Amur Equipment Finance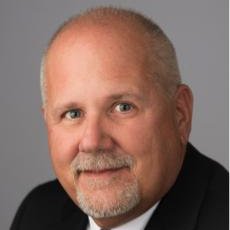 Mike Borelli, CLFP
Vice President of Sales
Patriot Capital Corporation


Alexander Goyins, CLFP
Director of Market Development
DLL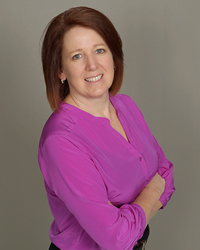 Michele Hiscock, CLFP
Lead Account Representative
Northland Capital Financial Services
Angie Jensen, CLFP
Collections Manager
Amur Equipment Finance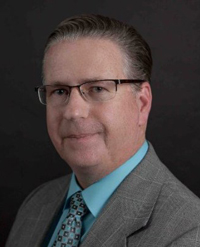 Bill King, CLFP
Vice President/Equipment Finance Specialist
Bancorp South Equipment Finance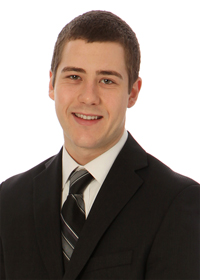 Zack Miller, CLFP
Assistant Vice President
Project Manager, First American Equipment Finance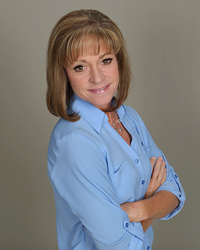 Mary Jo McCormick, CLFP
Lead Account Representative
Northland Capital Financial Services
Greg Pabich, CLFP
Director of Business Development
Northland Capital Financial Services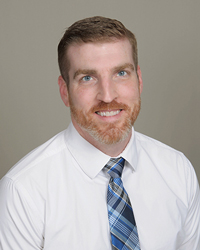 Greg Pabich, CLFP
Director of Business Development
Northland Capital Financial Services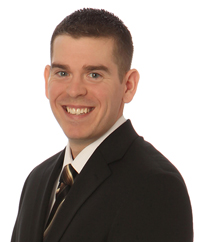 Jason Peryea, CLFP
Senior Financial Analyst
First American Equipment Finance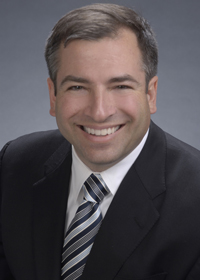 Chris Santy, CLFP
President
Patriot Capital Corporation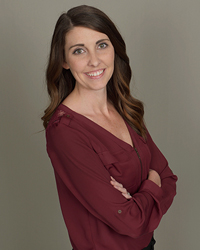 Ellyn Schueller, CLFP
Account Representative
Northland Capital Financial Services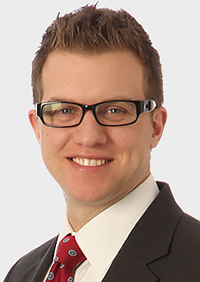 Christopher Shifflet, CLFP
Senior Financial Analyst
First American Equipment Finance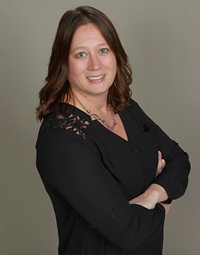 Cassandra Smith, CLFP
Account Representative
Northland Capital Financial Services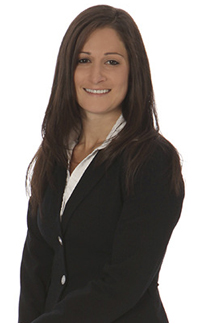 Brooke Thompson, CLFP
Financial Analyst
First American Equipment Finance
Ms. McCormick, one of nine CLFPs at Northland Capital Financial Services stated, "Being in the industry over 20 years, I knew there was much more to learn. Taking the CLFP course has provided me better insight to the many aspects that drive our business. I have full appreciation of the CLFP designation and am excited to share my experience, commitment and added value with my customers, partners and co-workers."
The CLFP designation identifies an individual as a knowledgeable professional to employers, clients, customers, and peers in the equipment finance industry. There are currently 410 active Certified Lease & Finance Professionals and Associates.
For more information, call Executive Director Reid Raykovich, CLFP at (206) 535-6281 or visit http://www.CLFPfoundation.org.
[headlines]
--------------------------------------------------------------
Academy for Lease & Finance Professionals
Classes Scheduled – Three Sold Out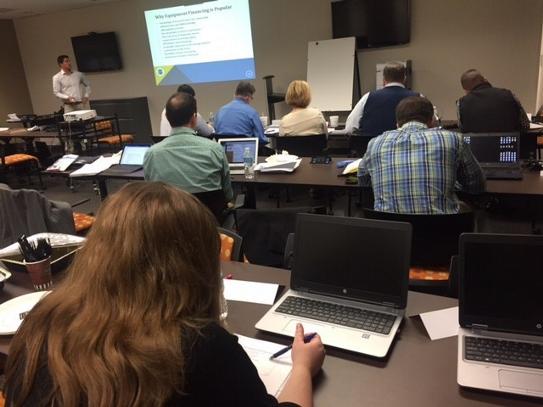 The Certified Lease and Finance Professional Foundation offers a variety of study tools to help candidates prepare for the exam, including the CLFP Handbook, the CLFP Mentor Program and the Academy for Lease & Finance Professionals, a three-day event designed to fully prepare an individual to sit for the CLFP exam. Upon achieving the CLFP designation, recipients must meet ongoing requirements to maintain their elite status as a CLFP in Good Standing and retain the license to use the designation.
Academy for Lease & Finance Professionals - Chicago, IL
Hosted by BMO Harris and ECS Financial Services - SOLD OUT
Thursday, May 04, 2017 8:00 AM (UTC-06:00) • 3400 Dundee Rd., Suite 330; Chicago, Illinois
http://www.clfpfoundation.org/event-2431153
Academy for Lease & Finance Professionals - San Francisco, CA hosted by Allegiant Partners and Ivory Consulting Corp. –SOLD Out
Thursday, June 22, 2017 8:00 AM • Crowne Plaza - Concord/Walnut Creek, California
http://www.clfpfoundation.org/event-2472477
Academy for Lease & Finance Professionals - Seattle area hosted by Orion First Financial – SOLD OUT
Thursday, July 20, 2017 8:00 AM • Orion First Financial - Gig Harbor, Washington
http://www.clfpfoundation.org/event-2431186
Academy for Lease & Finance Professionals - Dover, NH
Hosted by Ascentium Capital
Thursday, August 17, 2017 8:00 AM (EDT) • Dover, New Hampshire
http://www.clfpfoundation.org/event-2452389
Academy for Lease & Finance Professionals - Southern California Hosted by First National Capital
Thursday, October 12, 2017 8:00 AM • First National Capital,
Foothill Ranch, California
http://www.clfpfoundation.org/event-2465907
Tips on Preparing for the CLFP Exam:
http://www.clfpfoundation.org/TipsOnPreparingForTheCFLPExam
[headlines]
--------------------------------------------------------------
New Hires---Promotions in the Leasing Business
and Related Industries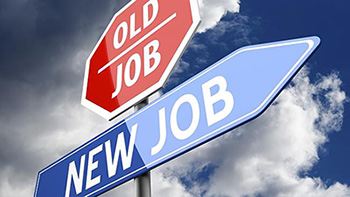 Andrew Eller, CLFP, was promoted to Assistant Vice President, Operational Risk Management, First American Equipment Finance, Fairport, New York. He joined the firm August, 2013 as Assistant Vice President, Finance; promoted June, 2015, Assistant Vice President and Assistant Controller. Prior, he was Auditor, Deloitte (December, 2011 - August, 2013); Sales Support Intern, First American Equipment Finance (May, 2011 - December, 2011); Player Personnel Intern, Arena Football League (January, 2008 -September, 2008); Player Personnel Intern, Buffalo Bills (June, 2007 - September, 2007); Athletic Department Intern, St. John Fisher College (September, 2006 -January, 2007). Association: Certified Leasing and Finance Professional Foundation, Member of Board of Directors (2015 - Present); Secretary, January, 2017. education, St. John Fisher college, MBA, Masters in Business Administration, Accounting (2010-2011); St. John Fisher College, BS, Sports Management (2003 -2007). https://www.linkedin.com/in/andrew-eller-mba-clfp-48635b29/
John Fawcett was hired as Executive Vice President and Chief Financial Officer of the CIT Group, New York, New York. "Fawcett served as CFO of Citizens Financial Group (CFG) and Royal Bank of Scotland (RBS) Americas from 2007 through 2015. He was instrumental in leading the CFG initial public offering and separation of CFG from RBS in September 2014. Prior to this, he had a 20-year tenure at Citigroup with CFO roles in various areas including as CFO of Global Transaction Services, CFO of the Commercial Markets Business and head of Financial Planning and Analysis for the Global Corporate and Investment Bank, to name a few. Most recently, Fawcett served on the board of Rabobank North America. He earned a Bachelor of Science in Accounting and a Master of Business Administration in Finance, both from St. John's University."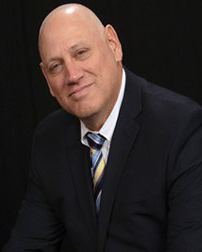 Ken Karpel was hired as Vice President of Beacon Funding, Northbrook, Illinois. Previously he was at Direct Capital, Portsmouth, New Hampshire, where he started as Senior Finance Manager in 2003; promoted 2006 to Sales Team Leader; promoted 2011, Sales Manager, Direct Acquisition Channel; promoted, August, 2013, Manager, Business Development; promoted October, 2015, AVP, Professional Development. Prior, he was First Officer, Air Tran Airways (November, 1995 - July, 1999); Lieutenant Commander, Mission Commander, Patrol Plane Commander PC-C Orion, United States Navy (1986 - 1999). Education: The University of New Mexico, Bachelor of Science (BS), Engineering (1982 -1986). https://www.linkedin.com/in/ken-karpel-7755b77/

Kirk Mann was hired as Senior Vice President & General Manager, Hitachi Capital America Corporation, Automotive Finance Division. Previously, he was Vice President, Business Development, Equify, LLC (February, 2014 - April, 2017);Vice President, Business Development, Triumph Commercial Finance (February, 2013 – February, 2014); Senior Vice President, Strategy & Marketing, First American Payment Systems (July, 2012 – January, 2013); Vice President and General Manager, CPP (FAPS) (July, 2011 – July, 2012); Strategic Initiatives Leader / Chief Marketing Officer, GE Capital (October, 2008 – July 2011); Senior Marketing Analyst, GE Capital, Transportation Finance (January, 2007 – October, 2008); Regional Vice President, Financial Federal Credit (May, 2003 – January, 2007); Regional Vice President, Citi (June, 1989 – May, 2003). Honors & Awards: Commercial Leadership Award, 2011, GE Capital, March 2011; Top 10% Worldwide Gold Standard Marketer, GE Capital, January, 2011 (One of 16, out of 164, Gold Standard Marketing Projects chosen to present worldwide.) Inclusiveness Award, GE Capital, March 2010 (Recognized for inclusive behavior, consistent with core values of the company.) Education: Texas Tech University - Rawls College of Business, BBA, Finance (1983–1989).
https://www.linkedin.com/in/kirkmann/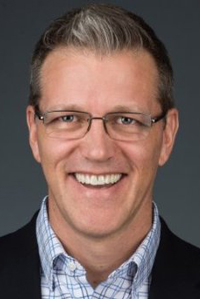 Toby McDonough was promoted to President, Beacon Funding Corporation, Northbrook, Illinois. He joined the firm June, 2000, and his previous position was Officer/Vice President Sales & Marketing. Previously, he was Vice President, Old Kent Bank (1998 - 2000); Credit Analyst, Assistant Vice President, American National Bank (1992 - 1998). Education: Northwestern University, Kellogg School of Management, Executive Program, Accelerating Sales Force Performance (2007 - 2007). University of Notre Dame, Mendoza College of Business, Executive Education, Negotiation Essentials (2006). University of Illinois at Urbana, Champaign, Bachelor of Science, Finance (1988 - 1992). Activities and Societies: Pi Kappa Alpha Fraternity. Jacobs High School. https://www.linkedin.com/in/tobymcdonough/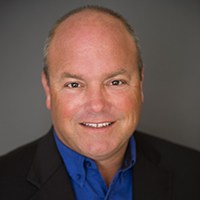 Tom Newell has a new position in Priority One's Equipment Finance Division, St. Petersburg, Florida. "Newell has served in several positions throughout his career at Priority One. Previously at Priority One, Newell was a finance manager where he assisted dealers move additional units by securing recreational loans. More recently Newell was responsible for bringing new recreational dealer partners aboard. In his new role, Newell will be dedicated to helping both dealer's and their customers with commercial finance and leasing needs."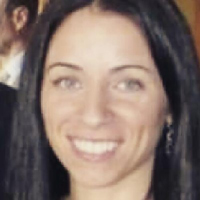 Kerry Stansfield was hired as Contracts Management, Avolon, Livingston, New Jersey. Previously, she was Lease Portfolio Administrator, CIT (November, 2014 - April, 2017); She joined ADP October, 2006, as Regional Transaction Coordinator at ADP Commercial Leasing; promoted October, 2011, Client Relations at ADP Commercial Leasing. Prior, she was Contract Administrator, Key Equipment Finance (May, 2004 - October, 2006); Customer Delivery Specialist, Hewlett-Packard (March, 2002 – May, 2004); Temporary Associate, CIT (January, 1999 - October, 2001). Education: William Paterson University of New Jersey (2000 - 2005).
https://www.linkedin.com/in/kerry-stansfield-b5aa6594/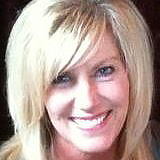 Sandy Vigilia was hired as Executive Administrator, CLFP Foundation, Seattle, Washington. Previously, she was Executive Administrator, Vivien Maier and Associates (2005 - 2016); Section Assistant, HDR Engineering (1989-2000); Executive Assistant, CooperVision, Inc., Cilco Division (1988 - 1989).
https://www.linkedin.com/mynetwork/invite-sent/sandy-vigilia-791a5334/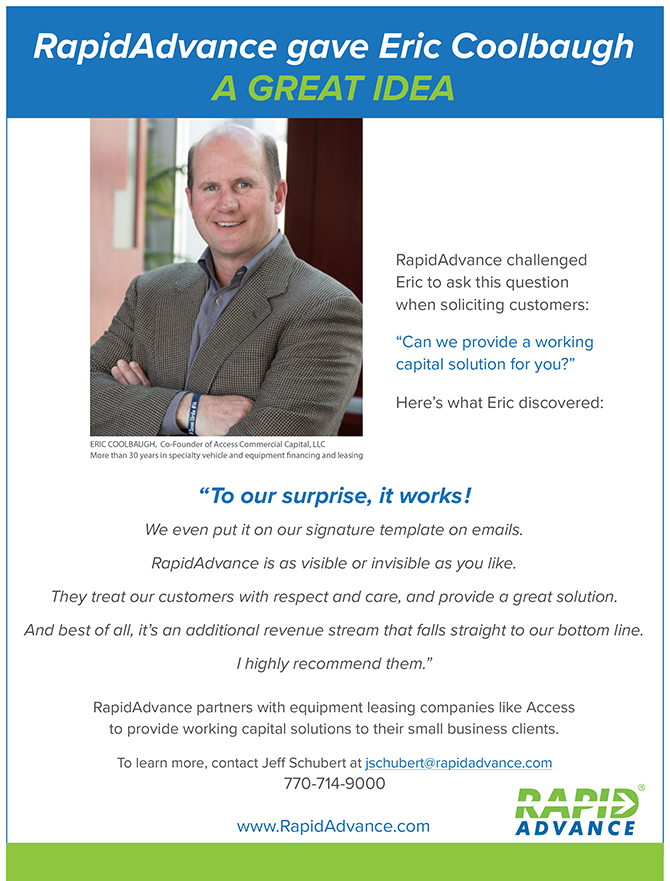 [headlines]
--------------------------------------------------------------
How to Obtain a Help Wanted Ad


Cost
Logo on top is free, as well as the web address and information about the address at the bottom. Lines are $595 for the first four and $40 for each additional line or space. The ad will appear for 21 days. For returning advertisers during the year, Leasing News offers 30 days and a reduced rate.
Note: most ads point to a full job description as well as click to an email address.
kitmenkin@leasingnews.org
Leasing News puts a "help wanted" on top of the "masthead" so it is the first thing that a reader sees when they open the news edition or go to the website. The ad is changed in each news edition. It is designed to be a "display ad," not a "classified ad."
In addition to the masthead position, the "help wanted" ad also appears in the "news briefs" section, the second most-read section, and it is rotated in each news edition. It is not hidden. It is clearly visible.
The full section of "help wanted ads" also appears in each news edition, in each edition, as well as appears on the web site. It also is not "hidden."
The idea of the ad is to draw attention, and have the reader interested in what the company offers from the advertisement rather than a "job description."
Most ads then direct the reader to their website for a full job description, if interested, or to a separate flyer. The main idea is to get the reader to make an inquiry.
[headlines]
--------------------------------------------------------------
Federal Reserve Beige Book Report
April, 2017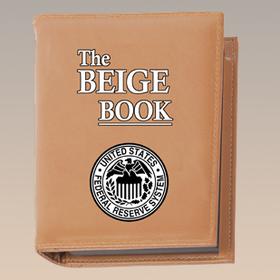 The Federal Reserve Bank of Richmond collected the financial information on or before April 10, 2017. Overall, "Economic activity increased in each of the twelve Federal Reserve Districts between mid-February and the end of March, with the pace of expansion equally split between modest and moderate. In addition, the pickup was evident to varying degrees across economic sectors"
Highlights
Manufacturing continued to expand at a modest to moderate pace, although growth in freight shipments slowed slightly.
More than half of the reports suggested that loan volumes increased, while only one said they were down modestly.
Employment expanded across the nation and increases ranged from modest to moderate during this period.
Labor markets remained tight, and employers in most Districts had more difficulty filling low-skilled positions
Businesses mostly expected mild to moderate price growth to persist in the next several months.
National Summary
https://www.federalreserve.gov/monetarypolicy/beigebook201704-summary.htm
Full Report, includes reports from the 12 Districts
https://www.federalreserve.gov/monetarypolicy/beigebook201704.htm


[headlines]
--------------------------------------------------------------
Using A Cross Channel Marketing Strategy
FinTech #102 by Brittney Holcomb
I recently purchased an Apple Watch which has had quite a bit of my attention for the past few days. Between discovering new apps and syncing all of my current data to my new watch, I started thinking about how even more complex it's going to be for businesses to adjust their marketing campaign as more and more tech lifestyle devices surface. Since I'm an avid Apple user, I was able to connect all my devices to one another (desktop, phone, laptop, iPad, and watch). The syncing across all my devices allows me to seamlessly transfer from one device to another while I am in the middle of an action, much like cross channel marketing. I can research something on my iPhone and finishing the search right where I left off on my desktop. This sort of cross channel shifting makes it a bit more complicated for businesses to build and measure marketing campaigns.
Cross Channel Marketing or Multi Channel Marketing are terms in the industry that refer to targeting and engaging with a user across different devices or platforms. The most common use of cross channel marketing today would be targeting a user between their mobile device and desktop experience. Social media campaigns also work well with cross channel marketing because you are able to target the user with a soft sell approach on a much more personalized platform.
A few things that are important to consider with multi-channel marketing. The messaging for the campaign must be the same across all channels – mobile & desktop. Consistency is key when making sure the user's experience on all channels remains smooth.
Also, using remarketing to track where your user is in the sales funnel allows you to deliver the most relevant content and messaging to them. More personalized messaging approaches are known to increase conversions.
The biggest obstacle with cross channel marketing is going to be measuring the user's path, as well as retracing where they were originally exposed to your company after they have made the conversion. This is where implementing a strong analytics tracking strategy is vital.
Once you are able to measure and analyze the behaviors and patterns of your users, you can continue to optimize your campaigns to test different messaging, social platforms, and advertising opportunities, etc.
One of the biggest benefits to cross channel marketing is that it gives the illusion to the user that they hold the power of their decision. When a user is able to seamlessly start their desired action on one device and complete it on another on their own time, they feel they are doing so at their own pace.
Other avenues in which to use cross channel marketing would include running an email marketing campaign or direct mail campaign that led the user to complete a contact form on your website. If you use AdWords PPC, it has implemented a feature called 'Site Extensions' which allows users to discover other parts of your website through your ads.
When setting up a cross channel marketing strategy, make it so you provide as many touch points as possible. In the B2B industry, it takes an average of 7 different touches with a user until they complete an action or conversion. Touch points can include anything from social media, direct mail, flyers at tradeshows, on air commercials, email newsletters, webinars, etc. While choosing the different channels you are going to market across, it's important to remember that not all channels work the same for every business. Understanding where your users are spending the most time is where you should be investing all your efforts.
With users being exposed to hundreds of brands a day, making sure you receive as much visibility as possible is important to ensure your business' success in a digital driven world. Using cross channel marketing not only makes certain that you're receiving as much visibility and exposure as possible, but it also allows your users to interact with you on a channel that they feel most comfortable.

Brittney Holcomb is the Director of Paid Search at The Finance Marketing Group. She works exclusively with finance companies and banks to help better develop their business online through digital marketing strategies. Brittney has been trained by some of the top leaders in the industry giving her a vast knowledge she is able to pass along to her client base.
Email: brittney@financemarketing.com
https://www.linkedin.com/in/brittney-holcomb-02101834
Previous Financial Technology Articles
http://www.leasingnews.org/Conscious-Top%20Stories/fintech.html
[headlines]
--------------------------------------------------------------
Leasing/Finance Conferences 2017
Save the Dates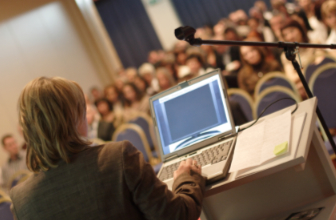 ---
April 27, 2017 - April 29, 2017
NAELB 2017 Annual Conferences
Sheraton Memphis Downtown Hotel
& Memphis Cook Convention Center
Memphis, Tennessee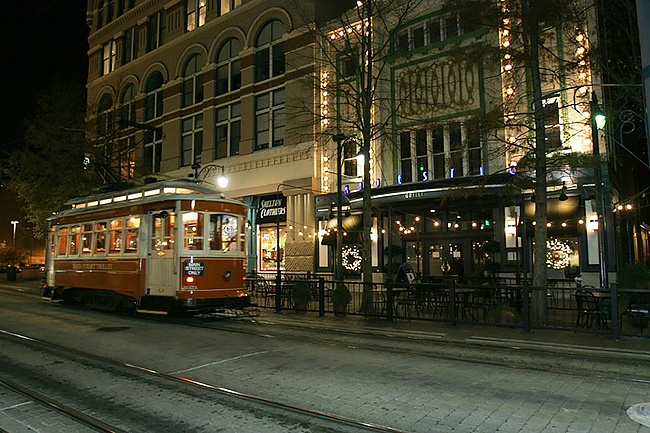 Women in Leasing Luncheon Thursday, April 27th
at The Majestic Grill
145 S Main Street, Memphis, TN
$40 per person
Email: Marci Slagle at mslagle@vfi.net to RSVP for this event



John Boettigheimer, President, CEO, Centra Leasing, Inc/4 Hour Funding LLC,
will be covering the conference for Leasing News.
Final Exhibitor List with Booth Numbers
Company_Name

Booth_Number

360 Equipment Finance
310
4 Hour Funding
203
Advantage Funding
109
Bankers Capital
305
BGAL Financial & Insurance Group
309
BlackRiver Business Capital
301
Blue Bridge Financial
509
Bryn Mawr Funding
401
BSB Leasing
208
Channel Partners Capital
105
CLFP Foundation
410
Cobra Capital
210
Collateral Only Loans, a US Financial company
510
Commercial Funding Partners, LLC
205
Credibly
505
Dakota Financial LLC
307
Equipment Insurance Direct,
provided by American Lease Insurance Agency
101
Equipment Leasing Group of America, LLC
504
Financial Pacific Leasing, Inc.
306
First Federal Leasing
201
Global Financial & Leasing Services
107
Hanmi Bank
207
instaCOVER
108
Ironwood Finance, Inc.
408
JB&B Capital, LLC
506
KS StateBank, Baystone Government Finance
403
Marlin Business Bank
110
Navitas Credit Corp
303
NCMIC Professional Solutions
103
NFS Leasing
502
North Mill Equipment Finance, LLC
508
Orange Commercial Credit
102
Paradigm Equipment Finance, Inc.
206
Pawnee Leasing Corporation
104
Quality Leasing Co., Inc.
308
QuarterSpot/LASO
503
Quiktrak, Inc.
406
RapidAdvance
304
SLS Financial Services
302
Tamarack
507
TEAM Funding Solutions
407
Tetra Financial Group
106
TradeRiver USA
405
Agenda
http://iwantmy.naelb.org/events/events-agenda
Speakers
http://iwantmy.naelb.org/events/event-speakers
Pricing
http://iwantmy.naelb.org/events/events-pricing
Hotel
http://iwantmy.naelb.org/events/events-hotel
Conference Information
http://iwantmy.naelb.org/events/event-description?CalendarEventKey=d1aee2bb-e740-4e78-8967-eac8da75e4fe&Home=%2fhome
2017 GOLD SPONSOR PRESENTATIONS
Join NAELB Gold Sponsors, RapidAdvance and Quality Leasing for a deep dive into what these two companies have to offer. From 3:30 pm to 4:30 pm on Thursday, April 27, attendees will get the opportunity to learn how these companies can benefit their businesses.
RAPIDADVANCE
Join RapidAdvance to learn how offering your clients a working capital solution in addition to traditional equipment financing can help them grow their business and earn you additional fee income. RapidAdvance has funded over $1.1 Billion of growth capital to small and medium sized businesses since 2005 by providing them a variety of working capital products to meet their specific needs. Let us show you how to effectively market working capital to your clients and prospects while letting RapidAdvance do most of the work for you.
QUALITY LEASING CO.
Join Jim Plummer and the Quality Leasing Co. team for an in-depth look at how this 60-year old story-source reviews, underwrites, and funds your B & C-credit deals. Specializing in titled vehicles, manufacturing, and heavy equipment-Quality Leasing can fund almost any commercial asset from $30K up to $3MM as long as the customer profile supports the transaction. Come learn how Quality's big-picture review process and personalized approach to each transaction set them (and in turn, you!) apart from the competition!


---
May 3, 2017 - May 5, 2017
37th Annual AGLF Conference
Omni Interlocken Resort
Broomfield, Colorado
Conference Information:
http://www.aglf.org/conference-landing-page
---
October 4, 2017 - October, 6
2017 Funding Symposium
JW Marriott Buckhead
Atlanta, Georgia
---
October 11, 2017 - October 13, 2017
Lend360
Fairmount Dallas, Texas
http://www.lend360.org/
---
October 17, 2017 - October 19, 2017
2017 56th Annual Convention
Gaylord Resort & Convention Center
Orlando, Florida
"Our registration is now open and we anticipate over 600 brokers to attend based on the success of last year and growth we experienced." Kris D. Roglieri
kris@commercialcapitaltraining.com
Commercial Capital Training Group
www.CommercialCapitalTraining.com
For More Information:
www.naclb.org
---
October 22, 2017 - October 24, 2017
2017 56th Annual Convention
Orlando, Florida
---

October 22, 2017 - October, 26, 2017
The Palazzo and Sands Convention Center
Venetian Hotel & Casino
Las Vegas, Nevada
[headlines]
--------------------------------------------------------------
Fernando's View
By Fernando F. Croce
Delirious action ("The Assignment") and dazzling animation ("Your Name") make for quite the contrasting double-bill in theaters, while DVD releases offer provocative intrigue ("Elle"), inspirational drama ("Queen of Katwe"), and an underrated coming-of-age tale ("The Wanderers").
In theaters: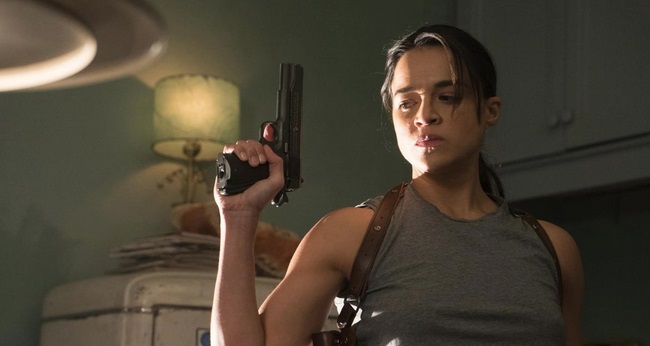 The Assignment (Saban Films): An action virtuoso for four decades, director Walter Hill ("The Warriors," "Streets of Fire") serves up one of his most fascinating projects in this strange and gleefully lurid thriller, which doubles as a sly treatise on bizarre artists. Set in a comic-book netherworld of crime and betrayal, the story alternates between a disgraced, haughty surgeon (hilariously played by Sigourney Weaver) and her latest patient, a hired killer named Frank Kitchen (Michelle Rodriguez). Suddenly finding himself surgically altered to look like a woman, Frank must navigate dangerous territory in a new body. What follows is a weird, intriguing, and endlessly entertaining ride that finds Hill dissecting notions of violence and masculinity while crafting some of the season's most fluent and inventive action sequences.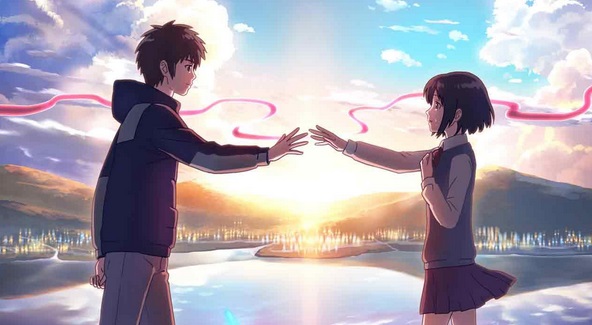 Your Name (Funimation Films): An enormously successful box-office hit in its native Japan, this intricately fanciful animated feature finds emotional resonance in a most peculiar premise. Stuck in a small town full of traditional rituals, high-schooler Mitsuha (voiced by Mone Kamishiraishi) dreams of a more exciting life. Meanwhile, young Taki (Ryunosuke Kamiki) works in a Tokyo restaurant and yearns to be an architect. The two are suddenly braided when what seems to be a dream switches their bodies, so that one learns about the other by living their lives. A strong bond develops between them, yet their budding love is threatened by a potential cosmic disaster. Directed by Makoto Shinkai, the movie is playfully graceful, visually gorgeous, and profoundly romantic. With subtitles.

Netflix Tip: Fondly remembered as "Mr. Insult" for his salty brand of humor, Don Rickles (1926-2017) was beloved as both a stage comic and a screen presence. So check out some of his best roles, which include "X: The Man with X-Ray Eyes" (1963), "Kelly's Heroes" (1970) and "Casino" (1995), as well as his voice performances as Mr. Potato Head in the "Toy Story" movies.
On DVD: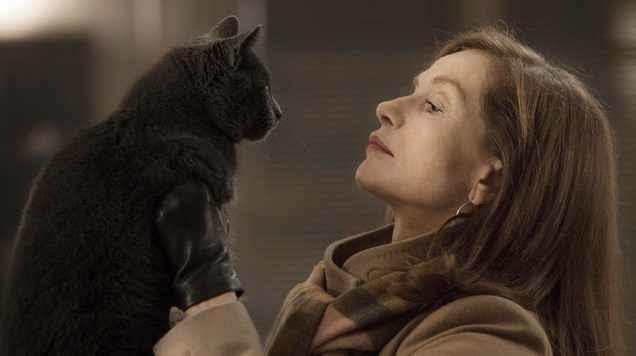 Elle (Sony): Always a provocateur, Dutch maverick Paul Verhoeven ("Basic Instinct") is in top form in this thorny and surprisingly subtle drama, which features a magnificently complex performance by Isabelle Huppert. The great French actress stars as Michele Leblanc, a high-powered CEO for a video-game company whose life takes a sudden turn after she's raped by a masked assailant. What follows is an unpredictable web of malicious intrigue that follows Michele's thorny relationships with various people, including her ex-husband, her son, her mother and most tellingly, her neighbor (Laurent Lafitte). Though structured on the surface as a psychosexual thriller, the film often plays as a jet-black comedy of manners, propelled by Verhoeven's sardonic edge and by Huppert's extraordinary mix of frigid control and burning desire. With subtitles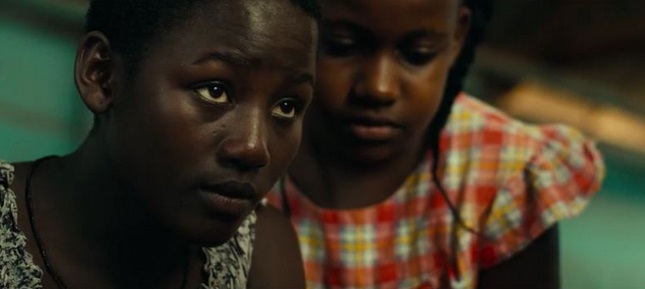 Queen of Katwe(Walt Disney): Vibrant director Mira Nair ("Salaam Bombay") brings her colorfully humanist touch to this inspirational story, based on the life of Ugandan chess prodigy Phiona Mutesi. As she struggles in the slums of Katwe, 10-year-old Phiona (played by Madina Nalwanga) finds solace by learning chess at a local missionary program run by Robert Katende (David Oyelowo). Her interest in the strategies that go into these games allows her to expand her education, and contests soon grow in size and importance. With support from Robert as well as her mom Nakku (Oscar-winner Lupita Nyong'o), Phiona begins to expand her horizons beyond Katwe. The outline sounds like just another feel-good crowd-pleaser, yet Nair's direction and the performances bring charm and joy to this tale of intelligence overcoming life's hardships.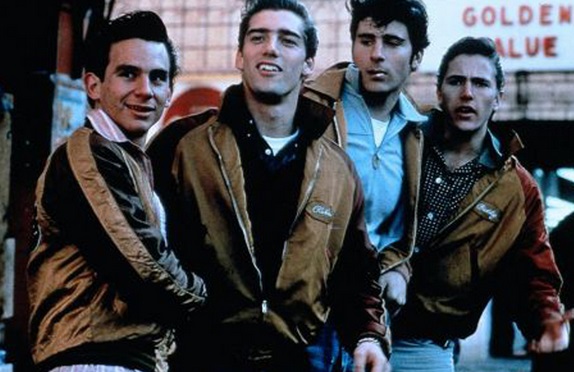 The Wanderers (Kino): Though scarcely receiving the attention of fellow '70s young auteurs like Martin Scorsese or Steven Spielberg, director Philip Kaufman ("The Right Stuff") brought a fresh and idiosyncratic stamp to a slew of versatile projects. Among them is this underrated 1979 comedy-drama, which follows the lives and scrapes of a group of New York teenagers in the 1960s. Led by Richie (Ken Wahl), the Italian street gang known as Wanderers swaggers its way through adolescence—chasing girls, clashing with tough rivals, and occasionally learning life lessons. Mirroring the turbulent political events of its setting, the film moves through a rich variety of characters and moods, all set to a rousing rock 'n' roll soundtrack. It may sound like "Mean Streets," but Kaufman gives the familiar story an expressionist twist of his own.
[headlines]
--------------------------------------------------------------
German Shepherd Mix
South Los Angeles, California Adopt-a-Dog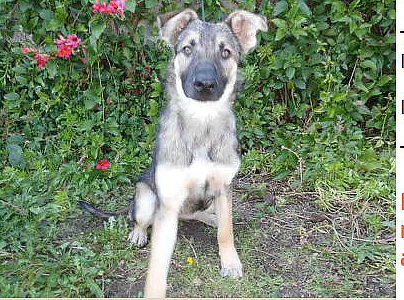 Toffy
ID@1271439
"My name is Toffy and I am a spayed female, brown and black German Shepherd Dog mix.
"The shelter thinks I am about 6 years old.
I weigh approximately 68 pounds.
"I have been at the shelter since Aug 11, 2016."
Adoption fees include spay/neuter surgery, all animals will be sterilized prior to release.
Adoption Information
http://www.laanimalservices.com/adopt/adoption-fees/
For more information about this animal, call:
Los Angeles Animal Services - South Los Angeles Shelter at (888) 452-7381
Ask for information about animal ID number A1271439
Click here to donate to this organization
http://www.laanimalservices.com/donate/
City of Los Angeles Animal Services
South Los Angeles, Chesterfield Square Shelter
1850 W. 60th St. Los Angeles, CA 90047
Monday & Holidays: Closed
Tuesday-Saturday: 8am-5pm
Sunday: 11am-5pm

Adopt a Pet
http://www.adoptapet.com/


[headlines]
--------------------------------------------------------------

News Briefs---
Umpqua Reports First Quarter 2017 Results
Quarterly loan & lease growth $321.0 million/ 7% annualized
http://www.nasdaq.com/press-release/umpqua-reports-first-quarter-2017-results-20170419-01175
Gary Souverein Chesswood Group Director, President Pawnee
Sells C$42,084.00 in Stock
https://www.thecerbatgem.com/2017/04/19/chesswood-group-ltd-chw-director-gary-souverein-sells-4200-shares-of-stock-updated.html
Caterpillar bypasses Chicago, picks Deerfield
for global headquarters
http://www.chicagotribune.com/business/ct-caterpillar-headquarters-deerfield-0420-biz-20170419-story.html


[headlines]
--------------------------------------------------------------

You May Have Missed---
The Changing Economics and Demographics
of Young Adulthood From 1975 to 2016
https://www.census.gov/newsroom/press-releases/2017/cb17-tps36-young-adulthood.html
[headlines]
--------------------------------------------------------------
Poem
[in Just-]
BY E. E. CUMMINGS
in Just-
spring when the world is mud-
luscious the little
lame balloonman
whistles far and wee
and eddieandbill come
running from marbles and
piracies and it's
spring
when the world is puddle-wonderful
the queer
old balloonman whistles
far and wee
and bettyandisbel come dancing
from hop-scotch and jump-rope and
it's
spring
and
the
goat-footed
balloonMan whistles
far
and
wee
[headlines]
--------------------------------------------------------------

Sports Briefs----
Phil Simms swallowed his pride and took studio role after Romo
http://nypost.com/2017/04/19/phil-simms-swallowed-his-pride-and-took-studio-role-after-romo/
Derek Jeter and Jeb Bush Join Forces for Marlins Bid
http://nypost.com/2017/04/19/derek-jeter-and-jeb-bush-join-forces-for-marlins-bid/
[headlines]
--------------------------------------------------------------


California Nuts Briefs---
Expert performed autopsy on Oroville spillway collapse.
Here's what he found.
http://www.sacbee.com/news/state/california/water-and-drought/article145304464.html
Here's a look at how Californians will pay $5 billion
a year for new roads
http://www.mercurynews.com/2017/04/19/how-californians-will-pay-5-billion-a-year-for-new-roads-2/
End of an era, again: Genova closes Oakland ravioli factory
http://www.eastbaytimes.com/2017/04/19/end-of-an-era-again-genova-closes-oakland-ravioli-factory/
[headlines]
--------------------------------------------------------------



"Gimme that Wine"

http://www.youtube.com/watch?v=EJnQoi8DSE8
Napa County's 2016 crops worth a record $737 million
-- nearly all wine grapes
http://napavalleyregister.com/news/local/napa-county-s-crops-worth-a-record-million--/article_7449c966-78a9-5077-adf7-0635cff1758c.html
Parker Sells Out of the Wine Business
http://www.wine-searcher.com/m/2017/04/parker-sells-out-of-the-wine-business
Three Countries, Three Views, Three Malbecs
http://www.winemag.com/2017/04/17/three-countries-three-views-three-malbecs/
Analysis suggests that people like smoking weed
and drinking too, who knew?
http://mashable.com/2017/04/18/foursquare-marijuana-alcohol-study/#hr7m.Ogk45qt
Free Mobile Wine Program
http://leasingnews.org/archives/Feb2010/2_26.htm#mobile
Wine Prices by vintage
http://www.winezap.com
http://www.wine-searcher.com/
US/International Wine Events
http://www.localwineevents.com/
Leasing News Wine & Spirits Page
http://two.leasingnews.org/Recommendations/wnensprts.htm

[headlines]
----------------------------------------------------------------
This Day in American History
1534 - French explorer Jacques Cartier set sail from St. Malo to explore the North American coastline during which he discovered Canada and Labrador.
1657 - Asser Levy of New Amsterdam (later New York City) was admitted as a town citizen. Jews were denied the privilege of standing guard and keeping watch, compulsory for all citizens, and Asser Levy and Jacob Barsimson objected to the discrimination. After being denied, Levy appealed. He became a prosperous trader, the first Jew to own land in America, and the first to serve on a jury, in 1671, after the colony had been taken over by the English.
1718 - Birth of David Brainerd (d. 1747), Haddam, CT. Colonial American missionary to the Indians of New England. Following his premature death from tuberculosis at 29, Brainerd's journal (published in 1649 by the Jonathan Edwards) influenced hundreds to become missionaries after him.
1775 - British troops began the siege of Boston.
1777 - New York adopted a new constitution as an independent state.
1789 – The first Presidential inauguration was held in Philadelphia for President George Washington.
1799 - Napoleon issues a decree calling for establishing Jerusalem for Jews
1815 - Boston's Handel and Hayden Society, which claims to be the oldest singing group in the United States, was made up of members of nine Boston churches. It excluded women from membership. However, the chorus of ninety men "permitted" ten women to perform at its first concert 12-25-1815 of Handel's Creation because it was written with women's parts and solos. The barring of women was based on the church's rulings that women were not to lead.
The melodies were converted to male voices and women were only allowed to sing harmony. Oddly enough, the society hired Miss Sophia Hewitt, the only woman they have ever employed in its history, as organist and accompanist. She also served as organist at the two major churches in Boston and performed in New York and other parts of New England in concerts and benefits. Following her marriage, the receipts for her pay were signed for by her husband since married women at the time had no legal rights to their own money and could not own property.
1832 - Hot Springs National Park, the first national park in the United States, was established by an act of Congress. It had been a reservation prior to becoming a national park.
1836 - Wisconsin Territory is established. Wisconsin, formerly governed as part of the territories of Indiana, Illinois, and Michigan, was established as a separate US territory, with Madison, located midway between Milwaukee and the western centers of population, to be founded as the territorial capital. In 1634, French explorer Jean Nicolet landed at Green Bay, becoming the first European to visit the lake-heavy northern region that would later become Wisconsin. In 1763, at the conclusion of the French and Indian Wars, Wisconsin, a major center of the American fur trade, passed into British control. Two decades later, at the end of the American Revolution, the region came under US rule, and was governed as part of the Northwest Territory. However, British fur traders continued to dominate Wisconsin from across the Canadian border, and it was not until the end of the War of 1812 that the region fell firmly under American control. In the first decades of the nineteenth century, settlers began arriving via the Erie Canal and the Great Lakes to exploit Wisconsin's agricultural potential, and in 1832, the Black Hawk War ended Native-American resistance to white settlement. In 1836, after several decades of governance as part of other territories, Wisconsin was made a separate entity. By 1840, population in Wisconsin had risen above 130,000, but the people voted against statehood four times, fearing the higher taxes that would come with a stronger central government. Finally, in 1848, Wisconsin citizens, envious of the prosperity that federal programs brought to neighboring Midwestern states, voted to approve statehood. On 29 April 1848, Wisconsin entered the Union as the thirtieth state.
1841 - "The Murders in the Rue Morgue," Edgar Allen Poe's first detective story, was published. The story featured C. Auguste Dupin, the first-ever fictional detective. Poe considered his work an example of ratiocination - the process of logical and methodical reasoning.
1850 - Birthday of American sculptor of Daniel Chester French (d. 1931) at Exeter, NH. One of the most important artists of the 19th and early 20th centuries as a sculptor of public monuments, French is best known for his 1875 "Minute Man" statue at Concord, MA, and his 1922 statue of the seated Abraham Lincoln in the Lincoln Memorial at Washington, DC
http://memory.loc.gov/ammem/today/apr20.html
1853 - Harriet Tubman starts Underground Railroad.
http://www.americaslibrary.gov/cgi-bin/page.cgi/aa/tubman
http://www.nyhistory.com/harriettubman/life.htm
1854 - Capt. Creesy sets a world record by sailing from New York to San Francisco in 88 days.
1861 - Colonel Robert E. Lee resigns from the United States Army two days after he was offered command of the Union Army and three days after his native state, Virginia, seceded from the Union. Lee opposed secession, but he was a loyal son of Virginia. His official resignation was only one sentence, but he wrote a longer explanation to his friend and mentor, General Winfield Scott, later that day. Lee had fought under Scott during the Mexican War, and he revealed to his former commander the depth of his struggle. Lee interviewed with Scott on April 18, and explained that he would have resigned then "but for the struggle it has cost me to separate myself from a service to which I have devoted the best years of my life and all the ability I possess." Lee expressed gratitude for the kindness shown him by all in the army during his 25-year service, but Lee was most grateful to Scott. "To no one, general, have I been as much indebted as to yourself for uniform kindness and consideration..." He concluded with this poignant sentiment: "Save in the defense of my native State, I never desire again to draw my sword." But draw it he would. Two days later, Lee was appointed commander of Virginia's forces with the rank of major general. He spent the next few months raising troops in Virginia, and in July, he was sent to western Virginia to advise Confederate commanders struggling to maintain control over the mountainous region. Lee did little to build his reputation there as the Confederates experienced a series of setbacks, and he returned to Richmond when the Union gained control of the area. The next year, Lee assumed command of the Army of Northern Virginia after General Joseph Johnston was wounded in battle. Lee quickly turned the tables on Union General George B. McClellan, as he would several other commanders of the Army of the Potomac. His brilliance as a battlefield tactician earned him a place among the great military leaders of all time.
1865 - Safety matches advertised for the first time.
1871 - Ku Klux Klan Act passed by US Congress. With passage of the Third Force Act, popularly known as the Ku Klux Klan Act, Congress authorized President Ulysses S. Grants to use military force against the Ku Klux Klan. Founded in 1865 by a group of Confederate veterans, the Ku Klux Klan (KKK) rapidly grew from a secret social fraternity to a paramilitary force bent on reversing the federal government's progressive Reconstruction Era-activities in the South, especially regarding the region's African-American population. The name of the Ku Klux Klan was derived from the Greek word kuklos, meaning circle, and clann, a Scottish Gaelic word for the traditional tribal units of Scotland that reflected the Scottish ancestry of many of the KKK's founding members. Under a platform of philosophized white racial superiority, the group employed violence as a means of pushing back the radical reforms underway in the post-Civil War South. Thriving in counties where the two political parties or races were relatively balanced, the KKK engaged in terrorist raids against African-Americans and white Southern Republicans at night, employing intimidation, destruction of property, assault, and murder to achieve its aims and influence upcoming elections.
1880 - Sacramento, California had its heaviest 24 hour rainfall when 7.24 inches fell.
1893 - Harold Lloyd (d. 1971), a comic genius of early American film, was born at Burchard, NE. Lloyd began acting at 20 years of age, and his career took off when he teamed with producer Hal Roach in the comic "Lonesome Luke" shorts (1916-1917). Lloyd then created the "glasses" character: the boy-next-door whose distinguishing feature was his round horn spectacles. This character thrilled audiences in "daredevil" comedy featuring dangerous stunts. (Lloyd never used a double). Lloyd's hits included "Safety Last" (1923), where he dangled from a building's clock face, "The Freshman" (1925) and "Speedy" (1928), the biggest box-office star of the 1930s. Lloyd survived with lesser success in the talkie 1930s. He was given an honorary Oscar in 1953 for being a "master comedian and good citizen."
1908 – Vibraharp/Bank Leader Lionel Hampton (d. 2002) birthday, at Louisville, KY. Hampton started out on piano and rums, but Louis Armstrong urged him to take up the vibraphone in 1930. Hampton went on to make that his signature instrument. He recorded and played with Armstrong, Benny Goodman, Dizzy Gillespie, Benny Carter, and other legends, before becoming a bandleader himself. He played almost up until his death.
1901 - A spring snowstorm dumped very heavy snow over northeastern Ohio. Warren was buried under 35.5 inches in 36 hours and 28 inches fell at Green Hill. Akron established April snowfall records with 15.6 inches in 24 hours and 26.6 inches for the month.
1912 - After two days of rain, the first game ever is finally played at Fenway Park with a comeback eleven-inning Red Sox win over the New York Highlanders, 7-6.
1912 – Tiger Stadium in Detroit, originally known as Navin Field, opened to the Tigers 6-5 win over the Cleveland Indians. Long gone, it was the site of Babe Ruth's 700th career HR and Roger Maris' first of the 1961 season.
1916 - In Chicago, the Cubs play their first game at Weeghman Park beating the Reds in 11 innings, 7-6. The ballpark will be renamed Wrigley Field in 1926.
1918 – Baron Manfred von Richthofen, a.k.a. The Red Baron, shot down his 79th and 80th victims, his final victories before his death the following day. He was 25 years of age.
1920 - Tornadoes in Mississippi and Alabama killed 219 persons.
1923 - Birthday of Tito Puente (d. 2000), The King of the Mambo or "El Rey," was born Ernesto Antonia Puente, Jr. at Spanish Harlem, New York City, to Puerto Rican parents. The legendary Puente had a career that spanned more than six decades, starting in 1937. He popularized the timbale, but played many percussion instruments and was also a composer, arranger and bandleader. His album "Dance Mania" (1948) was an international bestseller, and he released more than 100 albums. His song "Oye Corno Va" was covered by Carlos Santana and has become a classic. Puente won five Grammies, was inducted into the Jazz and Hispanic Halls of Fame and received a Smithsonian Lifetime Achievement Award. President Jimmy Carter pronounced him "The Goodwill Ambassador of Latin American Music."
1931 - On Okeh Records, Louis Armstrong recorded, "When It's Sleepy Time Down South," which would be his theme song for decades. The song was recorded in Chicago, Illinois.
1934 - Child actress Shirley Temple's first major movie, "Stand Up and Cheer," was released to New York theaters on this date. It was the beginning of the most successful child actor's career in the history of Hollywood.
1939 - Ted Williams made his Major League debut for the Boston Red Sox, getting one double in four at-bats, as the Sox lost to the New York Yankees, 2-0.
1939 - Billie Holiday records "Strange Fruit."
1939 - New York World's Fair opens
1939 - Country-pop singer Johnny Tillotson was born in Jacksonville, Florida. Between 1958 and 1965, he had more than 25 records on Billboard Magazine's Hot 100 chart, including "Poetry in Motion," "Without You" and "Talk Back Trembling Lips."
1939 - Birthday of Katherine V. Forrest in Windsor, Ontario, Canada. She is a novelist and editor whose erotic lesbian novel "Curious Wine" has sold more copies than any lesbian-centered novel since "Well of Loneliness." She crossed over to mainstream novels using some lesbian characters, especially a mystery series that features a Los Angeles detective. The detective series is strong on technical police work.
1945 - Soviet troops enter Berlin.
1945 - US 7th Army and Allied forces capture Nuremberg and Stuttgart in Germany.
1945 - Allied bombers cut off German retreat in Italy as Hitler celebrates his birthday. Allied bombers in Italy begin Operation Corncob, a three-day attack on the bridges over the rivers Adige and Brenta to cut off German lines of retreat on the peninsula.
Meanwhile, Adolf Hitler, who has only 10 more days to live, celebrates his 56th birthday as a Gestapo reign of terror results in the hanging of 20 Russian prisoners of war and 20 Jewish children. Of these, at least nine are under the age of 12. All of the victims had been taken from Auschwitz to Neuengamme, the place of execution, for the purpose of medical experimentation.
1945 - American forces liberated Buchenwald. 350 Americans were imprisoned at Berga, a sub-camp of Buchenwald, following their Dec, 1944, capture at the Battle of the Bulge. Charles Guggenheim's (d. 2002) last documentary film was title "Berga."
1945 - HAYASHI, JOE, Medal of Honor
Private Joe Hayashi distinguished himself by extraordinary heroism in action on 20 and 22 April 1945, near Tendola, Italy. On 20 April 1945, ordered to attack a strongly defended hill that commanded all approaches to the village of Tendola, Private Hayashi skillfully led his men to a point within 75 yards of enemy positions before they were detected and fired upon. After dragging his wounded comrades to safety, he returned alone and exposed himself to small arms fire in order to direct and adjust mortar fire against hostile emplacements. Boldly attacking the hill with the remaining men of his squad, he attained his objective and discovered that the mortars had neutralized three machine guns, killed 27 men, and wounded many others. On 22 April 1945, attacking the village of Tendola, Private Hayashi maneuvered his squad up a steep, terraced hill to within 100 yards of the enemy. Crawling under intense fire to a hostile machine gun position, he threw a grenade, killing one enemy soldier and forcing the other members of the gun crew to surrender. Seeing four enemy machine guns delivering deadly fire upon other elements of his platoon, he threw another grenade, destroying a machine gun nest. He then crawled to the right flank of another machine gun position where he killed four enemy soldiers and forced the others to flee. Attempting to pursue the enemy, he was mortally wounded by a burst of machine pistol fire. The dauntless courage and exemplary leadership of Private Hayashi enabled his company to attain its objective. Private Hayashi's extraordinary heroism and devotion to duty are in keeping with the highest traditions of military service and reflect great credit on him, his unit, and the United States Army.
1948 - Labor leader Walter Reuther is shot and seriously wounded by would-be assassins. Reuther was previously victim of an attempted abduction in April, 1938. His brother Victor was shot and nearly at his home by police in 1949. In 1949 the UAW's headquarters in Detroit was bombed. He later died in a plane crash in 1970 (of the media reports apparently only one paper addressed the possibility that he may have been murdered; in October 1968, both Walter and his brother Victor were almost killed in a small private plane near Dulles Airport).
http://www.is.wayne.edu/mnissani/media/reuther.htm
1949 - Willie Shoemaker won his first race as a jockey aboard Shafter V at Golden Gate Fields in Albany, CA -- not far from San Francisco.
1950 - Top Hits
"If I Knew You Were Comin' I'd've Baked a Cake" - Eileen Barton
"Music, Music, Music" - Teresa Brewer
"Peter Cottontail" - Gene Autry
"Long Gone Lonesome Blues" - Hank Williams
1951 - Luther Vandross is born in New York City. His biggest pop hit is "Power of Love/Love Power,'' which hits No. 4 on Billboard's Hot 100 in 1991. The album "Power of Love'' reaches No. 1 on both Billboard's pop and R&B album charts. (d. 2005)
1952 - The tankers Esso Suez and Esso Greensboro crashed in a thick fog off the coast of Morgan City, LA. Only five of the Greensboro's crew survived after the ship bursts into flame.
1957 - Westinghouse first to use FORTRAN computer language. The Westinghouse-Bettis nuclear power plant became the first commercial users of FORTRAN, soon to be the dominant computer language for scientific applications. FORTRAN, or Formula Translator, was the first widely used high-level computer language. Developed by IBM researcher John Backus, FORTRAN greatly simplified programming by translating simple English instructions into machine language, saving the programmer hundreds of steps.
1957 - Elvis Presley's "All Shook Up" starts an eight week stay at the top of the US record charts. Songwriter Otis Blackwell would later say that he wrote the tune at the suggestion of an associate who was shaking a bottle of Pepsi. The song went on to be the biggest single of 1957, selling over 2 million copies.
1958 - Top Hits
"He's Got the Whole World (In His Hands)" - Laurie London
"Book of Love" - The Monotones
"Don't You Just Know It" - Huey (Piano) Smith & The Clowns
"Oh Lonesome Me" - Don Gibson
1959 - CBS-TV's "Desilu Playhouse" presented a two-part show titled, "The Untouchables" starring Robert Stack. When the program became a weekly show in 1959, Stack became a star. It ran until 1963 and beyond in re-runs. Based on the memoir of the same name by Eliot Ness and Oscar Fraley, it fictionalized Ness' experiences as a Prohibition agent, fighting crime in Chicago in the 1930s with the help of a special team of agents handpicked for their courage, moral character and incorruptibility, nicknamed the Untouchables. The book was later made into a film in 1987 by Brian DePalma with a script by David Mamet, and a second, less successful TV series in 1993. A powerful, hard-hitting crime drama, and a landmark police series, "The Untouchables" won series star Robert Stack an Emmy for Best Actor in 1960.
1959 - Goldband Records releases "Puppy Love" by Dolly Parton, a song that was recorded two years earlier when she was just eleven years old. The record will flop and Dolly would have to wait until 1967 to make her first Billboard chart appearance.
1960 - Elvis Presley's return to Hollywood to film "G.I. Blues" is greeted by tremendous fanfare. Of course, it's the top story on the nightly news and even makes page one of the local newspapers.
1961 - The Federal Communications Commission (FCC) approved FM stereo broadcasting, but it would be another five or six years before FM stations went 'underground' to attract listeners tired of poor audio quality on AM stations. Until then, FM stations broadcast in monaural sound.
1961 - No. 1 Billboard Pop Hit: "Runaway,'' Del Shannon. Shannon is the first artist to take a song written by John Lennon and Paul McCartney onto the U.S. pop charts. His version of "From Me to You'' hits the Hot 100 on June 29, 1963, before the release of the Beatles debut American single, "I Want to Hold Your Hand.''
1962 - The New Orleans Citizens Committee gives free one-way ride to blacks to move North.
1963 - The movie soundtrack album of "West Side Story" hit Number 1 on the pop LP chart and stayed there for 2 weeks: music by Leonard Bernstein, libretto/lyrics by Stephen Sondheim, and conception and choreography by Jerome Robbins. It was inspired by Shakespeare's "Romeo and Juliet."
1963 - Ricky (he wasn't Rick yet) Nelson married Kris Harmon, daughter of Tom Harmon, the 1940 Heisman Trophy Winner from the University of Michigan, and brother of actor Mark Harmon. Six months later, on October 25th, Tracy Kristine Nelson was born at St. John's Hospital near Santa Monica.
1964 - The Elvis Presley movie "Viva Las Vegas'' premieres.
1966 - Top Hits
"The Ballad of the Green Berets" - SSgt Barry Sadler
"(You're My) Soul and Inspiration" - The Righteous Brothers
"Daydream" - The Lovin' Spoonful
"I Want to Go with You" - Eddy Arnold
1968 - Pierre Elliott Trudeau sworn-in as Canada's PM
1968 - The Rolling Stones record "Jumpin' Jack Flash," which will reach #1 in the UK and #3 in the US by next July.
1969 - Ken Harrelson almost quit Major League Baseball when he found out he was being traded from the Boston Red Sox, an American League contender, to the Cleveland Indians, a perennial American League non-contender. He stayed for money and played for Cleveland after all.
1969 - On the site of a parking lot owned by the University of California, Berkeley a diverse group of people came together, each freely contributing their skills and resources to create People's Park. This is to be the site of a student revolution.
1971 - The U.S. Supreme Court upheld the use of busing to achieve racial desegregation in schools.
1971 - Barbra Streisand records "We've Only Just Begun"
1974 - Top Hits
"TSOP (The Sound of Philadelphia)" - MFSB featuring The Three Degrees
"Best Thing that Ever Happened to Me" - Gladys Knight & The Pips
"The Loco-Motion" - Grand Funk
"A Very Special Love Song" - Charlie Rich
1974 - The theme song from the TV show "Soul Train" called TSOP (The Sound Of Philadelphia) topped the Billboard Hot 100.
1979 - It was reported Johnny Carson was leaving "The Tonight Show." Newspapers in the United States offered ideas why the comedian and late-night host was unhappy after 17 years on the show. More money, more vacation time and a four-day week (he got Mondays off) was just what 'The Great Carsoni' needed to stay at NBC for another 12 years.
1980 - 84 year old George Burns, who starred in the movie "Oh God" with John Denver, reaches the Billboard Hot 100 with "I Wish I Was 18 Again."
1982 - Top Hits
"I Love Rock 'N' Roll" - Joan Jett & the Blackhearts
"We Got the Beat" - Go-Go's
"Chariots of Fire" - Titles - Vangelis
"The Clown" - Conway Twitty
1982 - With a 4-2 win over the Reds, the Braves record their 12th consecutive victory to establish a Major League record for the most victories from the beginning of the season. The previous mark had been set a year earlier by the Oakland A's. The Braves, under Manager Joe Torre, won the NL West Division title.
1983 - President Ronald Reagan signs a $165 billion bail-out for Social Security.
1984 - A temperature of 106 degrees in Del Rio, Texas set a new record high for April.
1986 - Michael Jordan of the Chicago Bulls scored a record 63 points in the NBA Playoffs against the Boston Celtics. This NBA Playoffs record included two overtime periods.
1986 - Pianist Vladimir Horowitz gave his first concert in the Soviet Union for 61 years. He had emigrated in 1925.
1987 - "Starlight Express," the roller-skating musical, posted the largest week's gross in the history of Broadway, earning $606,081 at the box office. The revival of "The King and I" starring Yul Brynner was the old record holder in 1985.
1987 - In Columbus, OH, the Evangelical Lutheran Church in America (ELCA) was organized, making it the largest Lutheran denomination in the U.S. It represented the merger of three smaller Lutheran bodies, and was officially born on Jan 1, 1988.
1987 - Fifty-two cities in the central and eastern U.S. reported new record high temperatures for the date. The high of 92 degrees at Memphis, TN was a record for April, and the high of 94 at Little Rock, AR equaled their April record.
1988 - Helen Thayer, New Zealand-born American reaches the North Pole on foot and on skis with no mechanical assists. Using a rope attached to her belt, she pulled a sled which held her tent and all her food (and her dog's food). Her sole companion was a husky who would warn her when polar bears were approaching. (The big bears are absolutely silent when they attack.) Temperatures in storms dropped to minus 100 degrees. The 345-mile, 27-day journey marked the first time a woman had reached the North Pole alone. Thayer, a mountain climber and U.S. Luge Champion in 1975, was 50 years old at the time. In 1990 she would serve as the leader of the first International U.S./Soviet Arctic Women's expedition.
The website at
http://www.goals.com/thayer/expfrm.htm
that explains the arctic trip in detail.
1988 - Claudell Washington hits the 10,000th home run in Yankee history.
1988 - No. 1 Billboard Pop Hit: "Where Do Broken Hearts Go,'' Whitney Houston.
1989 - Hot weather spread from the southwestern U.S. into the Great Plains Region. Twenty-three cities reported new record high temperatures for the date. The afternoon high of 104 degrees at Tucson, AZ was an April record, and highs of 87 at Provo, UT, 90 at Pueblo, CO, and 85 at Salt Lake City, UT, equaled April records.
1990 - Top Hits
"I'll Be Your Everything" - Tommy Page
"Don't Wanna Fall in Love" - Jane Child
"Nothing Compares 2 U" - Sinead O'Connor
"Five Minutes" - Lorrie Morgan
1990 - A fast moving Pacific storm produced heavy snow in the central mountains and the Upper Arkansas Valley of Colorado, with a foot of snow reported at Leadville. Thunderstorms in the south central U.S. produced wind gusts to 76 mph at Tulsa, OK, and heavy rain which caused flooding of Cat Claw Creek in the Abilene, TX area. Lightning struck the building housing a fish farm in Scott, AR killing 10,000 pounds of fish. Many of the fish died from the heat of the fire.
1991 - Wendy and Carnie Wilson, daughters of The Beach Boys' Brian Wilson, along with Chynna Phillips, daughter of The Mamas and Papas' John Phillips, combined their talents as Wilson Phillips to hit #1 on the Billboard singles chart for the third time with "You're In Love."
1992 - 100th episode of "Murphy Brown" airs
1996 - In a case that sparked an uproar reminiscent of the Rodney King case in Los Angeles, two Riverside County, Calif., sheriff's deputies were videotaped repeatedly clubbing a Mexican man and woman after a 70-mile highway chase involving a pickup truck suspected of sneaking across the border.
1997 - Mark McGwire becomes the fourth Major Leaguer to hit a home run over the left field roof at Tiger Stadium. The A's first baseman joins Harmon Killebrew (1962), Frank Howard (1968), and Cecil Fielder (1990) as the only players to accomplish the feat.
1998 - US West announced it would deliver digital TV programming and high-speed Internet access using traditional copper telephone wires. The company said it would first offer the service, called VDSL (Variable Digital Subscriber Lines), in Phoenix, providing some 120 television channels, forty digital music channels, Internet access, and telephone services through television sets.
1999 - At Columbine High School, Littleton, CO, students Eric Harris and Dylan Klebold killed 12 other students, a teacher and then themselves. 24 were seriously wounded.
1999 - Billy Joel performs what he says is his last public pop music concert at the Meadowlands in New Jersey. He plans on devoting his efforts to classical music.
2006 - Appearing as a pinch hitter at PETCO Park, Julio Franco becomes the oldest major leaguer to hit a home run. The nearly 48-year-old's eighth inning blast, which put the Mets ahead in their 7-2 victory over the Padres, surpasses Jack Quinn who accomplish the feat as a pitcher for the Philadelphia A's at the age of 46 years, 357 days.
2006 - As the Nationals beat the Phillies, 10-4, Frank Robinson becomes the 53rd manager to win 1000 big league games. The first black skipper in Major League history, who has also been the dugout leader for the Indians, Giants, Orioles, and Expos/Nationals, compiled a 1065–1176 record in 16 seasons.
2006 - Up to five feet of snow falls in the Dakotas. I-94 and other highways were closed, power was out for thousands and caused at least four deaths.
2008 – Danica Patrick became the first female driver to win an Indy car race, winning the Japan 300.
2010 – In the Gulf of Mexico, BP's Deepwater Horizon drilling rig exploded, killing eleven workers and beginning an oil spill that would last six months. It is the largest oil spill in American waters. Damage estimates approached $200 billion.
2014 - Space station astronauts received an Easter Day delivery in the form of the SpaceX Dragon cargo spaceship filled with food, supplies, equipment and care packages; the space station delivery was the fourth for the commercial space technology company.

Stanley Cup Champions
1958 - Montréal Canadiens
-------------------------------------------------------------

SuDoku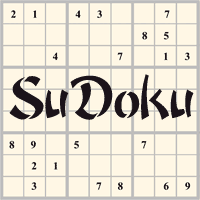 The object is to insert the numbers in the boxes to satisfy only one condition: each row, column and 3x3 box must contain the digits 1 through 9 exactly once. What could be simpler?
http://leasingnews.org/Soduku/soduko-main.htm
--------------------------------------------------------------

Daily Puzzle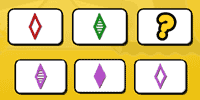 How to play:
http://www.setgame.com/set/puzzle_frame.htm
Refresh for current date:
http://www.setgame.com/set/puzzle_frame.htm
--------------------------------------------------------------


http://www.gasbuddy.com/
http://www.gasbuddy.com/GB_Map_Gas_Prices.aspx
http://www.gasbuddy.com/GB_Mobile_Instructions.aspx
--------------------------------------------------------------

Weather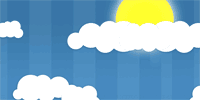 See USA map, click to specific area, no commercials
--------------------------------------------------------------

Traffic Live---
Real Time Traffic Information
You can save up to 20 different routes and check them out with one click,
or type in a new route to learn the traffic live
--------------------------------