Collection attorney - three to five years experience, creditor rights and bankruptcy experience is a must - contact: cgates@spiwakandiezza.com
Spiwak & Iezza, LLP, Westlake Village, Ca. is an extremely aggressive collection law firm that believes in taking action against debtors quickly and pushing through to final resolution without delay.
http://www.spiwakandiezza.com/about.htm
Leasing News www.leasingnews.org
Tuesday, April 26, 2005
Independent, unbiased and fair news about the Leasing Industry
Headlines---
Classified Ads—Collector/Controller/Contract Adm.
NorVergence Push Preferred Cap. into Receivership
CapitalWerks Alabama Jury $9 Million Award Tossed Out
New Format---Many Praises Received
Classified Ads---Help Wanted
Huntington Holds Own, Despite NorVergence Lease Problems
"Dell Puts Cash Flow to Work"
"ELA Issues Letter to the Wall Street Journal Editor"
Cartoon----
EAEL Elects New Board
David White, Co-America Reg. Pres.for So.Cal.
Fitch Wins Investor's 'Securitization News' Award
News Briefs---
"Gimme that Wine"
This Day in American History
Baseball Poem
######## surrounding the article denotes it is a "press release"

Classified Ads—Collector/Controller/Contract Administrator
Collector
Collector: Boston, MA.
Challenging position where my skills, professional experience, organization, leadership, strategic thinking, creativity, energy, passion, competitive nature will enable me to define opportunities and personal development.
Email: bernd.janet@verizon.net
Collector: Jacksonville, East Brunswick, FL.
13 years experience with collection, recovery, re-marketing and legal on commercial loans and leases. Expertise with distressed portfolios, Six Sigma trained. Willing to relocate.
Email: RichardB12364@aol.com
Controller
Controller: Seattle , WA
CPA w/ Sarbanes Oxley/ 15 years management exp. as CFO/ Controller/5 yrs w/ PWC Extensive exp providing accounting/ tax guidance for the equipment lease industry. Willing to relocate.
Email: bltushin@hotmail.com
Controller: Southeastern, MI.
Controller & Management experience w/ equip lessors &broker. MBA, CPA w/ extensive accounting, management, securitization experience with public and private companies. Willing to relocate.
Email: Leasebusiness@aol.com
Contract Administrator
Contract Administrator: New York, NY.
10+ years in equipment leasing/secured lending. Skilled in management & training, documentation, policy and procedure development & implementation, portfolio reporting. Strong work ethic.
Email: dln1031@nyc.rr.com
Contract Administrator: Portland, OR.
6+ years small ticket leasing/financing. Documentation/funding Policy development &implementation, management &training, process mapping, customer service, broker, vendor, portfolio experience.
Email: susanc777@hotmail.com
Full List of all ads at:
http://216.66.242.252/AL/LeasingNews/JobPostings.htm
----------------------------------------------------------------

NorVergence Leases Push Preferred Capital into Receivership
"Receivership is the process of appointment by a court, a contract, or a government official of a receiver to take custody of the property, business, rents and profits of an insolvent person or entity, or a party whose property is in dispute. A receiver may be authorized to make a sale or disposition of the property in receivership. On appointment of a receiver in most jurisdictions, a bond conditioned on the receiver's faithful performance of the duties and obligations of the receivership must be furnished before the receiver is authorized to act.
"During a Chapter 11 bankruptcy liquidation, the management of the company retains control and directs the liquidating process. Once a liquidating plan is approved by the creditors and confirmed by the court, it is common for a liquidating trustee to be appointed in connection with the company's liquidating plan. This is referred to as a liquidation, rather than a receivership, which is often used in liquidations of a company under state laws."
USlegalforms
copy of Preferred Capital Receivership
http://leasingnews.org/PDF/PC-Receiver_appointed.pdf
Previous stories on Preferred Capital, perhaps the first leasing company causality of the NorVergence leasing scandal.
http://www.leasingnews.org/Conscious-Top%20Stories/
Preferred_capital_OH.htm
----------------------------------------------------------------

CapitalWerks Alabama Jury $9 Million Award Tossed Out
from Jim Raeder, president, CapitalWerks

" I wanted to update Leasing News on the recent developments of our post judgment motions as it pertains to the Alabama case against CapitalWerks.
" The Judge presiding over the case after listening to all the motions and reviewing the manuscripts of the trial believes the award was unjust and granted our motion to remove the judgment, and set a new trial date for next year. Our legal team assembled by Barry Marks at Baker, Donelson, Bearman, Caldwell, & Berkowitz in Birmingham was successful in overturning the judgment earlier awarded by the Alabama jury.
"Kit, to your readers that believe they have adequate general business insurance coverage; they should review their policies to specifically include wrongful claims against advertising and marketing of their products and services. We believed we had complete coverage from The Hartford, as they found every way possible not to defend or indemnify us in the action.
"To my competitors that told our customers we were going out of business, sorry to disappoint you, but your efforts have only inspired our sales force to work harder and solidify more vendor programs.
Thank you to all of our underwriters for standing by us during this difficult challenge we've overcome, and helping us exceed your expectation of a highly profitable and low maintenance portfolio. The support from leasing associations ELA, UAEL, and NAELB was also a plus in overturning the recent decision.
"And to our customers and vendors that continue to believe in the value we bring to your business, thank you for your vote of confidence as we provide fast and efficient access to funding for your business. We appreciate your support as we strive to meet your finance needs in this highly competitive environment. "
"We will keep you informed on any future developments on this issue, and are open for questions from your readers on how to avoid such marketing and advertising pitfalls themselves."
The original story may be found here:
http://www.leasingnews.org/Conscious-Top%20Stories/
CapitalWerks_Judgement.htm
For the record, any complaints that Leasing News has received concerning CapitalWerks or Preferred Leasing to date has been either settled, resolved, or satisfied, and mostly all three. This is an aggressive company with many new sales people. Both Jim Raeder and Mark McQuitty stand behind any lease they present to a creditor or funder. Editor
----------------------------------------------------------------

New Format---Many Praises Received
Thank you readers who wrote in and complimented us on the new format. In the next "letters" we will reprint some of them. The service told us 83 e-mails were blocked and 124 others. It may be when sent by us in "waves" they received it. We will run this a few more days and see if it changes. We may need to contact them individually, as for the 124 others, most are grouped to specific companies, so we will have to address those as well.
Please have patience as we work through our new system.
Christopher "Kit" Menkin, publisher/editor
----------------------------------------------------------------

Classified Ads---Help Wanted
Account Representatives & Sales Coaches

Account Representatives & Sales Coaches are needed in Nashville, TN & Austin, TX locations with exp. in finance and sales with a successful track record of sales leasing. Positions are available for remote Account Executives with 8+ yrs Equipment Leasing Sales exp. Work directly with CFOs, CIOs, CEOs and other high-level executives. Please send resume indicating position of interest and location: US_DFS_Staffing@dell.com.

About the Company: At Dell Financial Services, we aspire to fuel your potential with the kind of challenging opportunities and hands-on support you need to grow. We're the exclusive provider of leasing and finance services for Dell technology systems worldwide.
Asset Management

Asset Management: Long Island City, NY
seeking an experienced off lease and repossession manager. Successful candidates should have prior experience. Email resume to ekaye@advantagefunding.us or fax to 718 392 5427.
About the Company: Advantage Funding is a leading commercial and consumer vehicle and equipment financing and leasing company, Long Island City, NY.
Collection Attorney

Collection attorney - three to five years experience, creditor rights and bankruptcy experience is a must - contact: cgates@spiwakandiezza.com
Spiwak & Iezza, LLP, Westlake Village, Ca. is an extremely aggressive collection law firm that believes in taking action against debtors quickly and pushing through to final resolution without delay.
http://www.spiwakandiezza.com/about.htm
Sales / Sales Representative

Motivated sales pro for expanding healthcare marketplace. Prior healthcare exper. a plus. Competitive comp plan & benefits.
Contact: jverbeerst@variantleasing.com
Variant Leasing is a rapidly growing nationwide independent lessor located in south Orange County, CA, specializing in the healthcare & commercial marketplace.

Sales: seeking energetic, exper; sales prof/ work Newport Beach CA & Deerfield IL Vendor Services Division offices/middle to large ticket resellers/orig. equip. mfg. Requirement/Apply click here
About the Company : CG Commercial Funding is a rapidly growing industry leader in middle/large ticket lease finance.
Sales Representatives:
Well-established leasing company seeks veteran sales professionals in the small and middle ticket equipment marketplace. Stay where you are and share in the profit of each deal you book with ACC. Fax resume: 801-733-2358.
About the Company: ACC (ACC Capital Corporation) is a diversified middle-market financial services company that specializes in structuring, origination, servicing and syndication of a broad array of lease products.
----------------------------------------------------------------

Huntington Holds Own, Despite NorVergence Lease Problems
Huntington Bancshares Incorporated (Nasdaq: HBAN)
(http://www.huntington.com) reported 2004 fourth quarter earnings of $91.1 million, or $0.39 per common share, including a net negative impact of $0.04 per share related to significant items. This compares with $93.3 million, or $0.40 per common share, in the year-ago quarter and $93.5 million, or $0.40 per common share, in the 2004 third quarter.
Earnings Up:
Full-year earnings for 2004 were $398.9 million, or $1.71 per common share, up 7% and 6%, respectively, from full-year 2003 earnings of $372.4 million, or $1.61 per common share, despite:
"Total commercial net charge-offs in the fourth quarter were $5.2 million, or an annualized 0.21%, down from $36.9 million, or an annualized 1.55%, in the year-ago quarter. In the 2003 fourth quarter the credit workout group identified an economically attractive opportunity to sell $99 million of lower quality loans, including $43 million of non-performing assets (NPAs), which resulted in $26.6 million in commercial and middle market commercial real estate loan net charge-offs, or an annualized 0.50% of average total loans and leases. Excluding this $26.6 million in net charge-offs, 2003 fourth quarter net charge-offs were $28.6 million, or 0.53%, of average loans and leases. Total commercial net charge-offs in the 2004 third quarter were only $2.6 million, or an annualized 0.10%."
Full Press Release at: http://www.investquest.com/iq/h/hban/ne/finnews/hban44.htm
Highlights available at: http://www.investquest.com/iq/h/hban/confcall/cc012105/hban44_pres.pdf
It is reported that much of these write-offs are from NorVergence Leases via Preferred Capital.
----------------------------------------------------------------

"Dell Puts Cash Flow to Work"
ELTnews
Wall Street Journal (04/25/05) P. C3 ; McWilliams, Gary
Dell is planning to use its excess cash flow, which rose to $5.3 billion last year, to finance more loans for its customers over the next few years. Dell began originating customer loans in 1997 but has largely left the financing to CIT Group.
In a new contract with CIT, the Texas-based computer maker will be able to finance up to 25 percent of leases through Dell Financial Services (DFS), its joint venture with CIT, this year and up to 75 percent of leases in five years, with the option to buy out CIT's DFS stake completely by February 2008.
Until now, Dell has been earning as little as 2 percent on the $14.1 billion it has invested in cash and short-term instruments. By making more customer loans, the company is expected to increase yields on its cash flow and raise its return on assets, which fell to 14.3 percent last year from 18.2 percent in 2000.
"We anticipate over time we'd be doing more of [underwriting leases] ourselves," says Dell CFO James M. Schneider. DFS increased its lease origination from $1 billion in 1999 to $5.7 billion last year.
In addition to giving the company a boost on returns, the expansion of DFS' underwriting activity is expected to improve Dell's competitive edge with IBM and Hewlett-Packard, help the company make up for declining profits in its core personal-computer business, and increase its operating margins.
----------------------------------------------------------------

"ELA Issues Letter to the Wall Street Journal Editor"
The Equipment Leasing Association (ELA) issued the following letter to the editor of the Wall Street Journal on Friday, April 22.
ELTnews
Regarding the recent article in the April 20 issue, Lease Restatements are Surging, while the content is generally accurate, the title is misleading. The title should more accurately read, Real Estate Lease Restatements are Surging.
The writer correctly points out that accounting rules have not changed since their adoption in 1973; rather, it is the misapplication of the accounting rules that is responsible for these restatements. The vast majority of the restatements relates to lessee accounting of short-term real estate leases involving tenant improvements or scheduled rent increases (a subset of leasing that is not included in the $220 billion equipment leasing universe).
While it does appear that basic accounting errors did occur, Ms. Gullapalli misses the opportunity to explain why these errors occurred in the restaurant franchising and retailing sectors but not in other sectors, why they occurred on the lessee side but not on the lessor side, or why similar systemic errors apparently did not occur in equipment leasing.
KPMG Spokesman Tom Fitzgerald was quoted in a recent article by Elliot Blair Smith, in USA TODAY entitled, Restaurants Have Accounting Trouble with Leases, that better characterizes these restatements, saying, "This adjustment involves an isolated number of companies in one industry." In that same article, Jack Ciesielski of The Analyst's Accounting Observer says the misstatements do not appear to have been intentional and the financial effects only minimal.
The fact is, the major lease restatements in 2004 financial reports occurred in real estate lease transactions conducted by companies in the retail and restaurant industries. In the case of the widely reported Krispy Kreme restatement, the company expensed leasehold improvements over a longer term than the real estate lease terms.
It is true that there were 418 restatements in 2004, up 28% from last year in a continuing trend of more and more financial reporting restatements. The flurry of lease-related restatements included in that number is a direct result of a more aggressive Securities and Exchange Commission, as indicated in a recent letter from SEC Chief Accountant Donald Nicolaisen citing specific breakdowns in following GAAP for real estate leases.
The article is on the mark in citing corporate-governance advocates who say that these restatements say more about the current corporate environment than about the state of lease accounting. Sarbanes-Oxley and a more rigorous oversight of corporate behavior should be praised for forcing companies to follow GAAP and produce accurate, transparent, and reliable financial statements.
The Equipment Leasing Association represents over 800 members engaged in the lease financing of commercial equipment of all types--from PCs to Boeing 757s. We, and our members, continue to maintain that the lease accounting rules have not failed; failure lies, instead, with some in corporate America who misapplied them. It is lack of compliance with GAAP that is the culprit for the much-publicized recent accounting scandals reported in the business and popular press. Moreover, these "scandals", more often than not, involve corporate real estate transactions--not business equipment.
Thank you for allowing me the opportunity to respond.
Sincerely,
Michael Fleming
President, Equipment Leasing Association
-----------------------------------------------------------------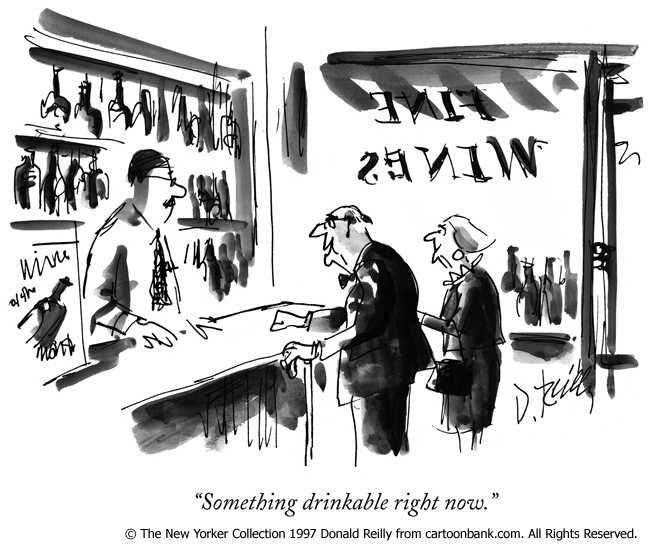 -----------------------------------------------------------------

EAEL Elects New Board
The Eastern Association of Equipment Lessors, elected a new Board of Directors at its annual business meeting.
During the annual convention, which took place in Charleston, S.C. from April 14-17, EAEL members added several members - representing leasing firms as far west as Nebraska - to key association directorships
Among the additions to the EAEL Board of Directors:
Bruce Smith of Diversified Capital Credit will serve as Executive Vice President, with Randy Haug of LeaseTeam, Doug Welch of Hawk Financial Services, and Bruce Winter of FSG Leasing as Vice Presidents. Springs Leasing's Bill Cowden was elected Treasurer and Dennis Horner of The Equipment Leasing Company will serve as Secretary. Nancy Pistorio of Madison Capital replaces Leasing Technologies International's Arnie Hoegler as board president. Hoegler will remain on as a board member.
-----------------------------------------------------------------
#### Press Release #####################

Comerica Bank Expands Responsibilities for David White,
Regional President for Southern California
SAN JOSE, Calif., -- Comerica Bank announces that David White, regional president for Southern California, has assumed additional responsibilities in the bank's Western Division.
In making the announcement, J. Michael Fulton, president and chief executive officer of Comerica Bank's Western Division, said White will be responsible for the bank's positioning and growth throughout Southern California.
"Comerica has many businesses throughout Southern California," said Fulton. "I have asked David to ensure that we have a comprehensive and formidable plan for the expected strong growth of all these businesses throughout Southern California."
The Detroit-based bank is continuing a business expansion in California begun last year, including the addition of 10 new branch locations (seven in Southern California): three in Los Angeles County, two in Orange County, one in Ontario and one in San Diego. The bank plans to open a similar number of branches this year, expanding on its current base of 50.
Fulton said White, a 34-year veteran with the nation's 20th largest financial services company, also will have direct responsibilities for the growing Arizona region, for Middle Market Banking statewide, and for the bank's national Entertainment Group.
White will be relocating his primary office from Costa Mesa in Orange County to Los Angeles, which will become the bank's new Southern California headquarters, said Fulton. White will continue to report directly to Fulton and will alternate as chair of the bank's Department Loan Committee.
Fulton said he expects White to develop and implement a comprehensive and formidable plan for the expected strong growth of Comerica's banking services in Southern California including: Middle Market Banking, the Entertainment Group, Commercial Real Estate, Dealer Commercial lending, Financial Services, Foreign Exchange, Global Banking, Leasing, Merchant Services, Residential Real Estate, Retail Banking, Small Business Banking, Technology & Life Sciences, and Wealth & Institutional Management.
White has been a Comerica executive in California since 1996 and is a former president of Comerica Bank-Illinois. The Michigan native holds a bachelor's degree in accounting and an MBA in finance from Western Michigan University.
He lives in Orange County, and is a member of the board of directors of Junior Achievement of Southern California and an Executive Fellow at Chapman University.
About Comerica Bank
The Western Division of Comerica Bank includes 50 branch offices in key California markets, including San Francisco and the Peninsula, San Jose, Los Angeles, Orange County, San Diego, Fresno, Sacramento, Santa Cruz /Monterey, and Walnut Creek, with a regional office in Phoenix, Ariz. In 2004, the bank's Western market generated 31 percent of the net income for Comerica Incorporated, on nearly $13 billion in assets.
Comerica Bank is a subsidiary of Comerica Incorporated (NYSE:CMA), a financial services company headquartered in Detroit, strategically aligned into the Business Bank, Small Business & Personal Financial Services, and Wealth & Institutional Management. Comerica focuses on relationships, and helping businesses and people be successful. Comerica Inc. reported total assets of $51.8 billion at Dec. 31, 2004.
For more information, visit
http://www.comerica.com .
#### Press Release #####################

Rating Agency of the Year: Fitch Wins Institutional Investor's 'Securitization News' Award
Fitch Ratings-New York- Fitch Ratings has been awarded 'Rating Agency of the Year' for its innovation and technological developments in the structured finance markets by Institutional Investor's 'Securitization News.' This was the inaugural year for this event.
At a gala reception held in New York, the award was received by Fitch Group Managing Director John Bonfiglio. In a brief acceptance speech, Bonfiglio said, 'Fitch considers the award an acknowledgement of our commitment to credit, service, and innovation across all structured finance segments.' Over the past year, Fitch has introduced many new models and surveillance tools, creating better market transparency and ease of use for investors.
Bond Compare is an internet-based tool that allows investors to compare structured finance bond performance data to decide which bonds they should purchase. Bond Compare is available for the ABS (auto loans, credit cards, and equipment leasing only), CDO, CMBS, and RMBS market sectors. Bond Compare can be customized to generate reports containing the data most relevant to your needs.
Fitch is also helping investors be SMART about surveillance. Surveillance, Metrics, Analytics, Research, and Tools (SMART) provides greater transparency across Fitch's entire rated structured universe: ABS; RMBS; CMBS; and CDOs. By combining deal-specific surveillance, benchmarking metrics, and market research with enhanced portfolio analytics and other tools, this user-friendly web application provides insight into Fitch's analysis of the risks present in a securitized transaction.
Fitch is also helping short-term investors get smart with ABCP SMART. Consisting of three modules: Conduit Surveillance, ABCP Search Engine, and Report Builder, ABCP SMART summarizes and presents all issuer reports in one consistent format. While ABCP Search Engine gives users the ability to sort through all Fitch-rated programs by single or multiple characteristics, Report Builder enables users to generate customized reports and compare conduit characteristics.
The VECTOR model is the flagship quantitative tool for global CDO criteria, enabling users to correlate credits worldwide across the corporate, asset-backed, sovereign, and emerging markets. VECTOR uses a multistep Monte Carlo approach, in conjunction with a traditional cash flow model, to simulate portfolio default and recovery rate distribution for almost all types of CDOs and compile rating-specific default and recovery rates, as well as empirically derived correlation assumptions.
Fitch has also just launched a new Vector tool, ABCP VECTOR, which evaluates how a portfolio's credit quality, asset correlation, and the number of transactions can affect the credit performance of a given program's program wide credit enhancement (PWCE) level and/or verify the sufficiency of an existing PWCE level for a securities-backed asset-backed commercial paper vehicle.
Contact: Douglas Murray +1-212-908-0518, New York.
### Press Release ######################
----------------------------------------------------------------

News Briefs---
Existing homes sales climb by 1 percent in March
http://www.signonsandiego.com/news/business/
20050425-1500-economy.html
Mass. home prices jump in March
http://www.boston.com/business/articles/2005/04/26/
mass_home_prices_jump_in_march/
Microsoft unveils new Windows for 64-bit computers
http://www.stltoday.com/stltoday/business/stories.nsf/story/
F73998C12F9B060786256FEF000CCC7B?OpenDocument
http://www.mercurynews.com/mld/mercurynews/business/11486016.htm
San Diego mayor announces departure less than 5 months into second term
http://www.signonsandiego.com/news/metro/20050425-0947-murphy.html
Fitch: Saudi Banks To Extend Strong Performance
http://www.fitchratings.com/corporate/events/
press_releases_detail.cfm?pr_id=156379
With May only days away, snow hits Midwest hard
http://www.usatoday.com/weather/news/2005-04-23-april-snow_x.htm
Hybrid car sales rose 81% last year
http://www.usatoday.com/money/autos/2005-04-25-hybrid-sales_x.htm
Wynn Las Vegas: The Unveiling
http://www.rgtonline.com/Article.cfm?ArticleId=56468&CategoryName=
Headline&SubCategoryName=News
---------------------------------------------------------------

"Gimme that Wine"
Australian wine boom ends with a hangover
http://www.telegraph.co.uk/news/main.jhtml?xml=/news/2005/04/23/
wine23.xml&sSheet=/news/2005/04/23/ixworld.html
French Wine Industry Faces Uncertain Future
http://www.npr.org/templates/story/story.php?storyId=4617568
Joseph Phelps Vineyards Appoints a Master Sommelier to New Education Post
http://biz.yahoo.com/prnews/050422/sff053.html?.v=3
Vertical vineyard fights fears of slides
Planting down steep slope has La Honda residents worried
http://sfgate.com/cgi-bin/article.cgi?file=/c/a/2005/04/26/VINEYARD.TMP
----------------------------------------------------------------

This Day in American History
1785-birthday of John James Audubon, American artist and naturalist, best known for his Birds of America , born at Haiti. Died Jan 27, 1851, at New York, NY.
http://www.haleysteele.com/jjaudubon/index.cfm
1798-birthday of Jim Beckwourth, black American mountain man, born at Virginia and died in 1867(?) at Denver, Colorado Territory. Marrying a series of Indian women, Beckwourth lived with the Crow Indians for about six years. He went further west, establishing a route through the Sierras to the newly discovered gold fields of California, where he was immortalized by journalist Thomas Bonner. He later served as a guide and interpreter for US troops in the Cheyenne War of 1864. He died mysteriously during a return visit to the Crow.
http://www.beckwourth.org/
1819-one of the most popular "groups" started as Washington Lodge 1, Odd Fellows Lodge, in Baltimore, MD. It was organized by Thomas Wildey and acted under a charter obtained from the Duke of York Lodge of England. In 1821, Wildey organized the Grand Lodge of Maryland, of which he became grand master, and the Grand Lodge of the United States, of which, he became grand sire. At the time of his death in 1861, there were more than 200,000 members of the Independent Order of Odd Fellows in 42 states.
http://www.ioof.org/IOOF/ThomasWildey. http://norm28.hsc.usc.edu/IOOF.shtmlhtml
1822-birthday of Frederick Law Olmsted, known as the "father of landscape architecture in America," Olmsted participated in the designing of Yosemite National Park, New York City's Central Park and parks for Boston, Hartford and Louisville. Born at Hartford, CT, died at Waverly, MA, Aug 28, 1903. Olmsted's home and studio, Fairsted Estate outside of Boston, is now preserved as a National Historic Site and is open to the public: 99 Warren St, Brookline, MA 02146.
http://memory.loc.gov/ammem/today/apr26.html
1865 -- US: John Wilkes Booth, Lincoln's assassin, is shot dead near Bowling Green, Virginia.
http://www.nps.gov/foth/booth.htm
1882-Jessie Redmon Fauset, the birthday of this important African-American poet, editor and novelist, born at Fredericksville, NJ, who died in 1961 Fauset, as literary editor of Crisis (a publication of the NAACP), she was a patron to so many writers of the Harlem Renaissance that her efforts prompted Langston Hughes to dub her the 'midwife of the so-called New Negro Literature." Along with WEB. Du Bois, Fauset also published and edited the children's magazine The Brownie Book. Her novels about the African-American middle-class experience dealt with issues of identity, autonomy and struggles for fulfillment. Her most recognized works include The Chinaberry Tree (1931) and Comedy, American Style (1933). http://voices.cla.umn.edu/authors/JessieFauset.html
http://www.nku.edu/~diesmanj/fauset.html
1895—birthday of pianist Charles "Cow Cow" Davenport, Anniston, AL http://www.redhotjazz.com/cowcow.html
1886-blues singer Ma Rainey ( Gertrude Pridgett) born Columbus, GA. During her heyday in the 1920's, she was billed as the "Mother of the Blues" and served as a model for the more famous Bessie Smith. The best known of her 90-odd recordings is "See See Rider Blues" made in 1925 with Louis Armstrong on cornet. The song has been revived countless times by blues, jazz and rock musicians. Ma Rainey died in 1939 at the age of 53. Her life inspired the 1985 Broadway musical "Ma Rainey's Black Bottom." http://www.lambda.net/~maximum/rainey.html
http://www.blueflamecafe.com/index.html
http://www.redhotjazz.com/Rainey.html
1893-birthday of Anita Loos, American author and playwright, born at Sisson, CA. She is best remembered for her book Gentlemen Prefer Blondes , published in 1925. Loos, a brunette, died at New York, NY, Aug 18, 1981. http://women.eb.com/women/articles/Loos_Anita.html http://www.catharton.com/authors/230.htm
1908-drummer Dave Tough born Oak Park, IL. http://www.angelfire.com/mac/keepitlive/drummers/Tough/tough.htm http://www.drummerworld.com/drummers/Dave%20Tough.html
1914--Author Bernard Malamud born Brooklyn, New York, best known for The Fixer and the baseball novel The Natural. Died 1986.
http://www.fantasticfiction.co.uk/authors/Bernard_Malamud.htm
http://www.emanuelnyc.org/bulletin/archive/35.html
http://www.brainyquote.com/quotes/authors/b/bernard_malamud.html
1920—Birthday of platinum blonde singer , Peggy Lee, one of the great U.S. jazz singers, stylists, and composers, born Norma Deloris Egstrom in Jamestown, North Dakota. Some of her best known renditions "Why Don't You Do Right," "Fever," "Big Spender," "Manana," "Is That All There Is?" She sued Disney corporation for just compensation for her work on the movie The Lady and the Tramp for which she got only $3,500 for composing or co-composing all of the music, as well as playing four of the major roles, and singing three of the hits. She signed the contract before videos came into existence and the case became celebrated for revealing film studio's inventive bookkeeping methods that kept films from showing a profit even though it wa one of the highest grossing movies of the period. The courts awarded her $3.8 million. The film grossed $160 million with another $72 million from the videos. Michael Eisner, the new president of Disney who collects up to 582 million dollars a year in salaries and bonuses fought the Lee suit through the courts. Lee was 70 when the verdict was rendered but Eisner continued with an appeal. She died January 21, 2002.
http://www.peggylee.com/biography/bio_curbio.html
http://www.imdb.com/name/nm0498007/
1921- flutist Jimmy Giuffre Birthday http://users.bestweb.net/~msnyder/clarinet/giuffre.htm
http://www.allaboutjazz.com/REVIEWS/R1299_27.HTM http://www.mosaicrecords.com/DisplaySelectionDetail.asp?SelectionId=31
http://www.retards.org/jazz/giuffre/
( listen to the "Train and the River"
1921-birthday of pianist Dave "Fat Man" Williams, New Orleans, LA
http://www.amazon.com/exec/obidos/tg/stores/artist/glance
/-/50054/ref=m_art_dp/103-6620160-9563023
1921-birthdayof alto saxophonist Preston Love, Omaha, NE. http://www.nebrocks.org/preston.htm
1922—birthday of pianist Dorothy Donegan, Chicago, IL
http://www.iaje.org/bio.asp?ArtistID=29
http://www.jazzhouse.org/library/index.php3?read=dobie4
http://www.jazzhall.org/jazz.cgi?@DONEGAND
http://elvispelvis.com/ddonegan.htm
1924-sax player Teddy Edwards born, Jackson, MS
http://home.earthlink.net/~tededge/
http://home.earthlink.net/~tededge/Biography.htm
1924-birthday of tenor saxophonist Teddy Edwards, Jackson, MS http://www.jevivent.com/teddyE.html
http://home.earthlink.net/~tededge/
http://www.batnet.com/portrayals/teddy.html
1931 - NBC radio presented "Lum and Abner" for the first time. The popular program continued for 24 years on the air, not all of them on NBC. In fact, all four networks (CBS, ABC, Mutual and NBC) carried the program for a period of time. "Lum and Abner" hailed from the fictitious town of Pine Ridge. Fictitious, that is, before 1936, when Waters, Arkansas, changed its name to Pine Ridge http://home.inu.net/stemple/
http://www.lum-abner.com/
1931 -- Baseball's Lou Gehrig hits a home run but is called out for passing a runner; the mistake costs him the American League home run crown — he and Babe Ruth end up tied for the season.
1932 - The Texaco fire chief, Ed Wynn, was heard on radio's "Texaco Star Theater" for the first time. Wynn, a popular vaudeville performer, demanded a live audience to react to his humor if he was to make the switch to radio. The network consented and Wynn became radio's first true superstar. He would later make the switch to TV.
http://timstvshowcase.com/edwynn.html
http://us.imdb.com/Name?Wynn,+Ed
http://members.aol.com/TampaChatr/colgatecomedyhour.html http://www.shokus.com/wynn.html
1938-birthday of singer/guitarist Duane Eddy, Chicago, IL. Scores of young musicians took up the guitar after hearing his distinctive "twangy" sound, which came from playing the melody on the bass string of his instrument. Beginning in 1958, he had 25 hits on the Billboard Hot 100 chart. Among the most popular were "Rebel Rouser," "Because They're Young" and "Dance With the Guitar Man," all three of which sold more than a million copies. Duane Eddy had not had a record on the charts in North America since 1964, but in 1986 he returned as a guest artist on the Art of Noise's Grammy-Award-winning hit, "Peter Gunn." Eddy had first recorded, and had a hit with the TV theme, in 1960. His sound influenced countless rock guitarists, and opened the door to the electric guitar-dominated bands of the '60s and '70s
http://www.history-of-rock.com/duane_eddy.htm
http://members.tripod.com/~Tony50/deddy-1.html
http://rcs.law.emory.edu/rcs/artists/e/eddy1000.htm
1941-the Chicago Cubs became the first major league team to install an organ in their ballpark. Roy Nelson played a pre-game program.
1942-birthdayof singer Bobby Rydell, Philadelphia, PA. (real name is Robert Lewis Ridarelli), . At the age of eight he won an amateur contest run by bandleader Paul Whiteman, and it was Whiteman who gave him his stage name. He was just 17 when he had his first of two dozen chart records, "Kissin' Time," in 1959. Rydell's other hits included "Wild One" and "Volare." He starred in the movie "Bye Bye Birdie" in 1963.
1944-Montgomery Ward Chairman Sewell Avery was physically removed from his office when federal troops seized Ward's Chicago offices after the company refused to obey President Franklin D. Roosevelt's order to recognize a CIO union. Government control ended May 9, shortly before the National Labor Relations Board announced the United Mail Order Warehouse and Retail Employees Union had won an election to represent the company's workers.
1951-Birthday of Sally Ride, the first U.S. astronaut into space who was also a woman. She was a crew member of the 7th and 13th space missions in 1983 and 1984. Ride holds a Ph.D. in physics. As part of the commission investigating the 1986 Challenger disaster, she declared the shuttle to be unsafe and refused to go back into space until after it was radically redesigned, claiming other astronauts felt the same way. It was redesigned but she was never given another space flight. After writing a report advocating the establishment of a lunar base, she became head of the Space Institute of the University of California (San Diego) in 1989.
http://www.jsc.nasa.gov/Bios/htmlbios/ride-sk.html
1956---Top Hits
Heartbreak Hotel/I Was the One - Elvis Presley
The Poor People of Paris - Les Baxter
Ivory Tower - Cathy Carr
Blue Suede Shoes - Carl Perkins
1959--- Yomiuri Giant Sadaharu Oh hits the first of his homers in Japan.
1961-Roger Maris of the New York Yankees hit his first home run of the season against Paul Foytrack of the Detroit Tigers. Maris went onto hit 60more homers, breaking Babe Ruth's record for the most home runs in a season.
http://www.ndrogermaris.com/
1962-Ranger IV impacted the moon at 5,963 miles per hour. It was launched on April23fromthe Atlantic Missile Range, Cape Canaveral and traveled an estimated 229,541 miles.
http://www.friends-partners.org/mwade/craft/raner345.htm
1964---Top Hits
Can't Buy Me Love - The Beatles
Twist and Shout - The Beatles
Do You Want to Know a Secret - The Beatles
Understand Your Man - Johnny Cash
1965-in the third round of the NBA draft, the New York Knicks selected Dick Van Arsdale. With the next pick, the Detroit Pistons drafted Dick's twin brother, Tom. Both went on to distinguished careers.
1972---Top Hits
The First Time Ever I Saw Your Face - Roberta Flack
Rockin' Robin - Michael Jackson
I Gotcha - Joe Tex
Chantilly Lace - Jerry Lee Lewis
1980---Top Hits
Call Me - Blondie
Ride like the Wind - Christopher Cross
With You I'm Born Again - Billy Preston & Syreeta
A Lesson in Leavin' - Dottie West
1984 - Severe thunderstorms associated with an intense cyclone spawned a total of forty-seven tornadoes in two days from Louisiana to Upper Michigan. The tornadoes killed 16 persons and injured 259 others
1987 - Tennis star Chris Evert won her 150th career tennis tournament. She beat Martina Navratilova in Houston, Texas.
http://www.chrisevert.org/
1984-the great Count Bill Basie passes away at the age of 79, Hollywood, FL. I took my three kids to his last concert at the Circle Star in San Carlos, California. After leaving the revolving bandstand in his electric "cart," I introduced the three of them to one of my favorite jazz musicians. I hope they never forget the moment, as I have not. Kit Menkin
http://www.nw-cybermall.com/jazzworld/c-basie.htm
http://www.pbs.org/jazz/biography/artist_id_basie_count.htm
http://www.duke.edu/~ymm/basi.html
http://www.harlem.org/people/basie.html
http://www.nytimes.com/learning/general/onthisday/bday/0821.html http://www.theatlantic.com/unbound/jazz/dbasie.htm
1987 - Twenty-two cities in the central and western U.S. reported new record high temperatures for the date. The afternoon high of 83 degrees at Astoria OR smashed their previous record by 13 degrees. Sacramento CA hit 94 degrees.
1988---Top Hits
Where Do Broken Hearts Go - Whitney Houston
Devil Inside - INXS
Wishing Well - Terence Trent D'Arby
I'll Always Come Back - K.T. Oslin
1988-"China Beach" premiered on TV. The stories revolved around the lives of the women serving at a Da Nang armed forces hospital during the Vietnam War. The theme and background music of the series evoked plenty of nostalgia from the turbulent era. The ABC drama was created by William Boyles, Jr, and John Sacret Young. The cast featured Dana Delany, Michael Boatman, Nancy Giles, Jeff Kober, Robert Picardo, Concetta Tomei, Brian Wimmer, Marg Helgenberger, Chloe Webb, Nan Woods, Megan Gallagher, Ned Vaughn and Ricki Lake.
1988-the Boston Bruins snapped a string of 18 straight Stanley Cup playoff series losses to the Montreal Canadiens, dating back to 1943, by ousting the Habs, four games to one. Boston used two goals each from Cam Neely and Steve Kasper and strong goaltending from Rejean Lemelin to defeat Montreal,4-1.
1989 - Thirty-three cities in the central and southeastern U.S. reported record high temperatures for the date. Afternoon highs of 91 degrees at Evansville IN and Nashville TN equalled April records. Thunderstorms produced severe weather from Iowa to Kentucky, with more than ninety reports of large hail and damaging winds. Thunderstorm winds gusted to 90 mph at Berwick IA.
1990 - Twenty-nine cities from the Carolinas to the Great Lakes Region and western New England reported record high temperatures for the date as readings soared into the 80s and lower 90s. Record high temperatures included 95 degrees at Baltimore MD and 92 degrees at Allentown PA. The record high of 89 degrees at Alpena MI was the third out of six straight record highs for that location, and smashed their previous record for the date by ten degrees.
1991 - Severe thunderstorms in the central U.S. spawned fifty-five tornadoes from northeastern Texas to Iowa and eastern Nebraska killing twenty-one persons. Early evening thunderstorms over south central Kansas spawned a violent (F-5) tornado whiched traveled 45 miles from southwest of Wichita to north of El Dorado. It killed seventeen persons, including thirteen at the Golden Spur Mobile Home Park in Andover. The tornado also caused 62 million dollars damage to McConnell Air Force Base as it crossed the south side of Wichita.
2000- The St. Louis Cardinals set a major league record by hitting 50 home runs in April. Homers by pitcher Rick Ankiel, Jim Edmonds and Fernando Tatis in the 7-0 victory over the Brewers help to break the mark established by the 1997 Indians with 49.
2001- Hideo Nomo just misses becoming the fifth pitcher since 1900 to hurl two no-hitters in a single season as former Gold Glove right fielder Darren Lewis just misses catching Torii Hunter's blooper in the top of the seventh inning. The hit, which many consider a questionable call by the scorer, is the only hit given up by the Red Sox right-hander in the 2-0 victory over the Twins. 2001 -After 2 1/2-years in the post, Kevin Malone resigns as the general manager of the Dodgers. Despite having the league's largest payroll, Los Angeles has failed to make the playoffs during his tenure.
NBA Finals Champions This Date
• Boston Celtics
----------------------------------------------------------------

Baseball Poem
The Machine
by Stephen Porter ©
Published: Baseball Almanac (03-20-2001)
T'was the greatest group of men, ever to play,
On a diamond, with a ball, every day
There was Joe, there was Johnny, and then there was Pete,
The whole team was sturdy, as two ton concrete
Down at first there was Tony, always catching them square,
And at second was Joe, who could run like a mare
Dave held up short, never missing a beat,
And fielding at third, no one else, but Pete
The outfield was anchored, by three all their own,
Foster, Griffey, and Geronimo, no better were known
Individually the best, well maybe not quite,
But together they put up one hell of a fight
All who watched, those 8 play the game,
Knew something was up, they were destined for fame
And sure enough, two years back to back,
The Machine won the title, for they had the knack.
Were they truly the best group, ever to play,
On a diamond, with a ball, every day
It isn't for sure, no one can agree,
For many teams have put it on the line, in this land of the free
But one thing I feel, as other Reds fans do,
Those 8 played the best, as a team, as a crew.