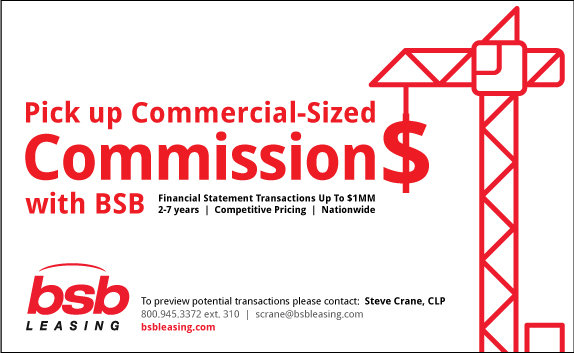 Friday, August 4, 2017


Today's Equipment Leasing Headlines

Lease Finance Group Loses on
Hell or High Water Clause
By Tom McCurnin, Leasing News Legal Editor
New Hires---Promotions in the Leasing Business
and Related Industries
Leasing News Help Wanted Testimonial
"We Want You"
A Japanese technology giant backs lending startup Kabbage
with $250 Million Equity Investment
Commercial Loan Broker Conference & Expo
600 Brokers Expected to Attend
Digital Subscriptions for NY Times Passes 2 Million
By Felix Richter, Statista
Document Management - Free Webair
Tuesday, August 8th, 2pm EDT
Dunkirk/Atomic Blonde
The Lost City of Z/A Quiet Passion/Lost in America
Film/DVD Reviews by Leasing News' Fernando Croce
German Shepherd Mix
Irvine, California Adopt-a-Dog
Classified Ads---Employment Web Sites
or Advertise in Leasing News
News Briefs---
Bank of Marin to buy Napa bank for $51 million
Growth of Community Banks
Broker/Funder/Industry Lists | Features (writer's columns)
Top Ten Stories Chosen by Readers | Top Stories last six months
www.leasingcomplaints.com (Be Careful of Doing Business)
www.evergreenleasingnews.org
Leasing News Icon for Android Mobile Device
You May have Missed---
Baseball Poem
Sports Brief----
California Nuts Brief---
"Gimme that Wine"
This Day in American History
SuDoku
Daily Puzzle
GasBuddy
Weather, USA or specific area
Traffic Live----
######## surrounding the article denotes it is a "press release" and was not written by Leasing News nor information verified, but from the source noted. When an article is signed by the writer, it is considered a "by line." It reflects the opinion and research of the writer.


Please send a colleague and ask them to subscribe. We are free.
Email kitmenkin@leasingnews.org and in subject line: subscribe

[headlines]
--------------------------------------------------------------
Lease Finance Group Loses on
Hell or High Water Clause
By Tom McCurnin
Leasing News Legal Editor
Lease Finance Group, LLC v. Qazi 2017 WL 2855090, at *1 (N.Y. Civ. Ct., June 28, 2017, No. 023488/15).
Here's an oddball case where the court refused to enforce a hell or high water clause because the lessee Karman Quazi might not have understood the lease. The lessee testified that the lessor manipulated him into signing the lease by misrepresenting that "this is just a paper which makes you responsible for damage or misuse of the equipment."
But bad facts make bad law, and the court noted that the lessor and its affiliate, Northern Leasing, has filed thousands of similar lawsuits in New York County Civil Court since 2010. The court also noted that The New York Attorney General has sued plaintiff and related entities, for engaging in a fraudulent scheme to ensnare unsophisticated business owners in equipment leases with mandatory forum selection clauses which contain other onerous terms, like the "hell or high water" clause mentioned earlier. These clauses are buried in fine print.
The lessor filed a summary judgment. The lessee defended the lawsuit and summary judgment because did not speak English as a first language. The court concluded that "it is possible that plaintiff could not understand what he was signing." Talk about bending over backwards to help a lessee, this one takes the cake.
But the court went further, stating that "given the similarity between defendant's version of events and the allegations in the attorney general's complaint, there is an issue as to whether plaintiff took on this lease as a holder in due course"
The court denied the lessor's summary judgment.
What are the takeaways here?
• First, This Case is An Aberration. I cannot recall a case which denied the application of the hell or high water clause based on a mere possibility.
• Second, Bad Facts Make Bad Law. Northern Leasing has a terrible reputation in New York, and it is obvious that it is at a disadvantage when suing in court.
• Third, Know When to Hold Them and When to Fold Them. Given the fact of this bad reputation and the existence of hundreds of other cases we don't know about, management of Northern Leasing should probably reevaluate their litigation strategy.
The bottom line to this case is that this is yet another bait and switch credit card processing case, a target rich environment for legal journalists.
Lease Finance Group LLC v. Qazi (4 pages)
http://leasingnews.org/PDF/LeaseFinancevsQazi.pdf
Tom McCurnin is a partner at Barton, Klugman & Oetting
in Los Angeles, California.
Tom McCurnin
Barton, Klugman & Oetting
350 South Grand Ave.
Suite 2200
Los Angeles, CA 90071
Direct Phone: (213) 617-6129
Cell (213) 268-8291
Email: tmccurnin@bkolaw.com
Visit our web site at www.bkolaw.com
Previous Tom McCurnin Articles:
http://www.leasingnews.org
Previous Tom McCurnin Articles:
http://www.leasingnews.org/Conscious-Top%20Stories/leasing_cases.html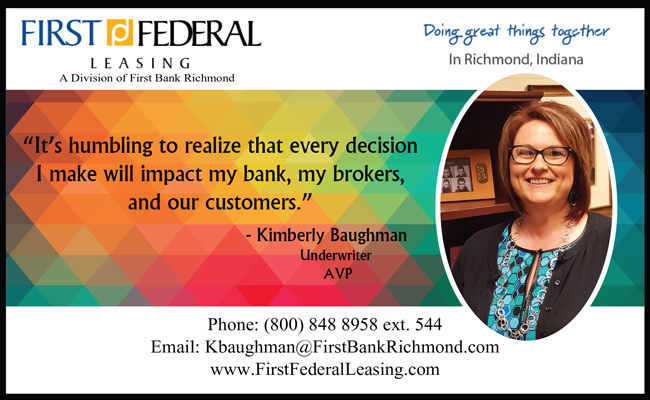 [headlines]
--------------------------------------------------------------
New Hires---Promotions in the Leasing Business
and Related Industries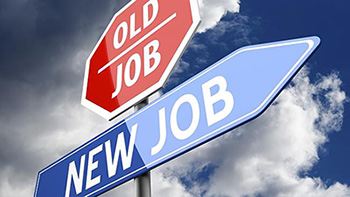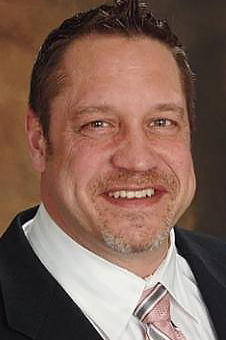 Brian Albach was promoted to SVP, Midwest Sales Manager, Bibby Financial Services USA, Kennesaw, Georgia. He is located in the Greater Chicago area. He joined the firm August, 2016, as VP, Business Development. Previously, he was Vice President, Business Development Officer, the Park National Bank; SVP, Regional Sales Manager, Republic Business Credit, LLC.; Senior Vice President, Sales & Marketing, Bibby Financial Services (January, 2006 - January, 2011); VP, Sales, United Financial of Illinois (January, 2000 - July, 2005); Sales, Comdisco (September, 1993 - September, 2000). Education: University of Illinois at Chicago, Bachelor of Science (B.S.), Marketing, Accounting. Niles West High School.
https://www.linkedin.com/in/brian-albach-968b613/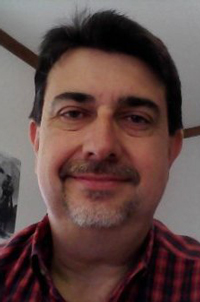 Ardie Baxter was hired as Regional Sales Manager, SpanTech LLC, Glasgow, Kentucky. Previously, he was President, Thoroughbred Financial Group LLC (May, 2011 - July, 2017). Education: Brescia University, 1984.
https://www.linkedin.com/in/ardie-baxter-41614b59/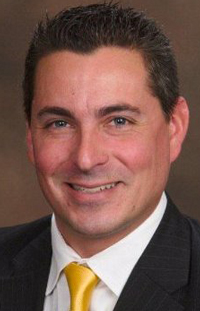 Benjamin Doran was also promoted to Senior Vice President, Director of Sales, Marquette Commercial Finance, Bloomington, Minnesota. He joined the firm November, 2012 as Vice President; promoted September 2016, Senior Vice President; promoted April, 2017, Director of Sales, Senior Vice President. Prior, he was at Wells Fargo Business Credit, starting June, 2007 as Business Development Officer; promoted in 2008 to Vice President, Wells Fargo Capital Finance, Receivables Funding Group. Organizations: TMA, CFA, ACG, MEDA, IACR. Education: Creighton University, BSBA, Finance and Marketing (1996 - 2000).
https://www.linkedin.com/in/benjamin-doran-3426784/
Joe Franco was hired as Director, Cloud Lending Solutions, San Mateo, California. He is based in the Greater Minneapolis-St. Paul Area. Prior, he was Vice President of Business Development, NetSol Technologies Americas, Inc.; Vice President Business Development Commercial Lending GENPACT (September, 2013 - November, 2014); Regional Sales Director, HCL Technologies (October, 2011 - September, 2013); Director of Strategic Market Sales, International Decision Systems, Inc. (March, 2009 - September, 2011); Solutions Specialist Manager, Oracle USA (2001 -2009).
https://www.linkedin.com/in/joe-franco-17ab842/

Kari M. Johnson was promoted to Business Initiatives Consultant, AVP, Wells Fargo, Minneapolis, Minnesota. She joined the firm July, 2014, as Business Process Consultant, AVP. Previously, she was Operations Manager, TCF Equipment Finance (March, 2010–July, 2014); Sr. Transaction Coordinator, TCF Equipment Finance (June, 2007–March, 2010). Professional Organizer, Let's Get Organized (September, 2006–June, 2007); Independent Mortgage Loan Processor, Self Employed (March, 2006–December 2006); Internal Account Executive, Minnesota One Mortgage (December, 2005–March, 2006); Consumer Loan Processor, GE Capital (October, 2001 – December, 2005). Volunteer: Midway Men's Club (August, 2006 – Present). Education: Augsburg College, Art/Art Studies, General (1997 – 1998).
https://www.linkedin.com/in/kari-m-johnson-0468a391/
Michelle Kulikowski was promoted to Account Manager, National Leasing, Winnipeg, Manitoba, Canada. She joined the firm October, 2005, as Junior Accountant; promoted November, 2012, Accounting Supervisor. Education: CGA Manitoba, CGA (2005 - 2014). CPA Manitoba, CPA. Laurentian University, Bachelor of Commerce (B.Com.), Accounting. Red River College, Business Administration, Accounting Major.
https://www.linkedin.com/in/michelle-kulikowski-641a5aa7/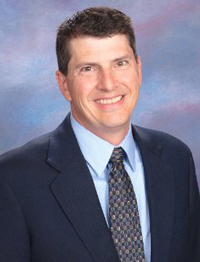 David McFarland was promoted to President and Chief Credit Officer Marquette Transportation Finance, LLC, and Marquette Commercial Finance, Bloomington, Minnesota. He joined the firm October, 2005. Previously, he was Senior Vice President, Crestmark Commercial Finance fka Manchester Commercial Finance (September, 1999 - September, 2005); Credit Supervisor, CitiCapital Business Credit fka Transport Clarings (May, 1996 - September, 1999); Senior Commercial Underwriter/Loan Review Officer, TCF Financial Corporation (June, 1991 - May, 1996). Volunteer: Lunch Buddy/Partnership Academy, Project for Price in Living (PPL) (2007 - 2010). Regional Giving Committee, Pohlad Family Foundation (2006 - 2009); Board Member Executive and Finance Committees; Board Treasurer, Youth Frontiers (2008 Present). Education: Lewis and Clark College, Mathematics (1985 - 1989). Minnetonka High School (1981 -1985). https://www.linkedin.com/in/davidrmcfarland/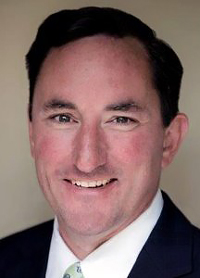 Robert Munz was hired as Vice President, Fifth Third Equipment Finance, Atlanta, Georgia. Previously, he was Vice President, Commercial Lending, Home Savings & Loan Company, VP, Equipment Finance, First Niagara Bank (August, 2015 - February, 2016); Vice President, Key Equipment Finance (January, 2008 - October, 2014); VP, Maxus Capital Group, LLC (2006 - 2007). Education: Ohio University, Bachelor's Degree, Chargrin Falls High School. Leadership Geauga (2016 - 2017).
https://www.linkedin.com/in/robert-munz-05102168/
Kathy Nordendahl was hired as 3rd Party Originations Manager, Dedicated Funding, LLC, Salt Lake City, Utah. She is based out of Castro Valley, California. Previously, she was Title Administrator, Bank of the West (January, 1998 - June, 2017).
https://www.linkedin.com/in/kathy-nordendahl-58459a143/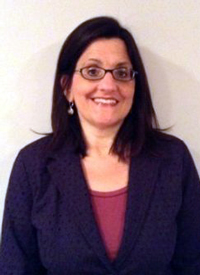 Lynn Sciog was hired as Vice President of Operations for Blue Bridge Financial, Buffalo, New York. Prior, she was Vice President of Operations, Key Equipment Finance (August, 2016 - July, 2017).. She is located in Buffalo, New York. Previously, she was Vice President, Credit. She joined First Niagara Bank March, 2003, as Leasing Portfolio Manager, Vice President; promoted January, 2008, Credit Manager, Vice President, Central Underwriting; promoted, June 11, Credit Manager, Vice President, First Niagara Leasing, Inc. Prior, she was Commercial Underwriter II, Assistant Vice President, Equipment Finance Division, HSBC Bank USA, N.A. (January, 1993 - January, 2003); Business Development Officer, HSBC Bank USA, NA. (May, 1992 - June, 1993); Credit Analyst, HSBC Bank (April, 1990 - May 1992). Education: Canisius College, Bachelor's Degree, Finance and Financial Management Services (1983 -1987).
https://www.linkedin.com/in/lynn-sciog-b73887100/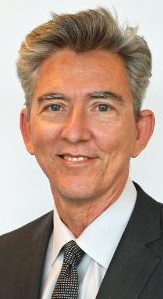 Stan Scott was hired as Vice President, Account Executive, Gibraltar Business Capital, Northbrook, Illinois. Previously, he was Senior Vice President, Senior ABL Underwriter, MB Financial Bank (April, 1916 - July, 2017); Vice President, Lending Officer, Wells Fargo (August, 2014 - March, 2016); Senior Vice President, Credit Review Officer, First Capital (May, 2012- December, 2013); Sr. Vice President, Underwriting Manager, First Capital (January, 2011 - May, 2013); Sr. Vice President, Sr. Credit Underwriter, Siemens First Capital (JV Siemens Bank/First Capital) (January, 2006 - December, 2010); Vice President, Sr. Credit Underwriter, First Capital (February, 1997 - December, 2005); Sr. Credit Analyst, Transamerica Financial (August, 1995 - February, 1997); Assistant Vice President, Credit Underwriter, First Capital (January, 1994 - August, 1995); Sr. Credit Analyst, NationsBank (September, 1989 - January, 1994); Commercial Loan Officer, Texas Bank of Garland (May, 1988 - September, 1989). Education: University of North Texas, MBA, Finance (1992). University of North Texas, BBA, Finance.
https://www.linkedin.com/in/swayne-stan-scott-67565725/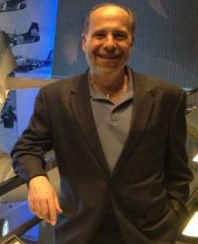 Stu Sable was promoted to Inside Sales/Business Development/Account Management Specialist, Lease Corporation of America, Troy, Michigan. He is located within 25 - 50 miles of East Brunswick, Jersey. He joined the firm May, 2016 as Senior Account Executive. Previously, he was Senior Business Development Manager, Navitas Lease Corp (June, 2014 - April, 2016); Senor Business Development Manager, Marlin Business Services Corp. (May, 2010 - May, 2014). Consultant Mortgage Lending Specialist, Various (2007 - 2010). Education: City University of New York Brooklyn College, Bachelor's Degree, Communication and Media Studies (1974 - 1979). Midwood H.S. (1970 - 1974).
https://www.linkedin.com/in/stu-sable-944aa111/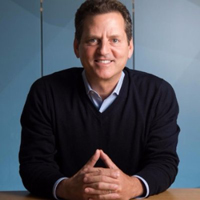 Ron Suber was appointed Executive Vice Chairman and Member of the Board of Directors of Credible, San Francisco Bay Area. Advisory Board Member, Credible (September, 2015 - July, 2017). He is President Emeritus and Senior Advisor, Prosper Marketplace as of July, 2017, starting as Head of Global Institutional Sales, January, 2013 - March, 2014 . Advisory Board Member, Juvo, May, 2018. Advisor Board Member, Money360, March, 2017. Advisory Board Member, Unison Home Ownership Investors, February, 2017. Advisory Board Member, eOriginal, Inc, November, 2016. Advisory Board Member, DocuSign, December, 2015. Member of the Board of Directors, HazelTree Fund Services (June, 2011 - July, 2013). Managing Director, Wells Fargo Securities (August, 2012 - January, 2013). Head of Glal Sales and Marketing, Senior Partner & Member of the Board of Directors, Merlin Securities (April, 2008 -July, 2012). President, Spectrum Global Fund Administration, July, 2006 - April, 2008). Senior Managing Director, Bear Stearns (July, 1992 -June, 2006). Correspondent Clearing Sales, Perhsing (June, 1986 - June, 1991). Education: University of California, Berkley, BA, Economics (1983 - 1986). Activities and Societies: Co-Founder, Cal Berkely Federal Credit Union. University of California San Diego (1982 - 1983). Advisory Board Member, Credible (September, 2015 - July, 2017).
https://www.linkedin.com/in/ronsuber/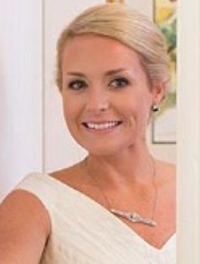 Lea Reeves Stevens was hired as Account Executive, CSI Leasing, St. Louis, Missouri. She is based in Savannah, Georgia. Previously she was Vice President, SunTrust Bank, March, 2013 - June, 2017); Associate Account Executive, CSI Leasing (March, 2011 - March, 2013); Intern, Capital City Mortgage (August, 2010 - January, 2011); Leasing Specialist, CLASS, Inc. (May, 2009 - July, 2010). Education: University of Georgia, Terry College of Business, BBA, Real Estate (2005 - 2009); CIMBA, BBA, Business (2008); Savannah Country Day School (1900 -2005).
https://www.linkedin.com/in/lea-reeves-stevens-48580311/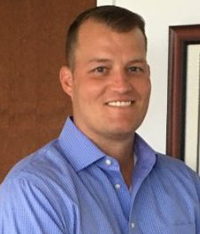 Donald Wampler, CLFP, was promoted to President of First Lease, Inc., Horsham, Pennsylvania. He joined the firm August, 2008, as Sales Manager; promoted December, 2011, Vice President of National Sales; promoted, September, 2015, Chief Strategy Officer. Previously, he was Vice President, Business Development, Willow Financial Bank (Acquired by First Niagara) (May, 2005 - October, 2006); Senior Credit Analyst, Partners Equity Capital (Acquired by Element). (May, 2004 - May, 2004); Senior Credit Analyst, Canon Financial Services, Inc. (June, 2004 - May, 2004); Commercial Loan Officer, Yardville National Bank (Acquired by PNC Bank) (January, 1999 - June, 2003). Education: University of Phoenix, Philadelphia Campus, Business Administration (2005 - 2006); Thomas Edison State College, Commercial Lending Certificate, Commercial Lending (2001 - 2002); Bucks County Community College, Business Management (1999 - 2000). Octorara High School.
https://www.linkedin.com/in/donald-wampler/
[headlines]
--------------------------------------------------------------
Leasing News Help Wanted Testimonial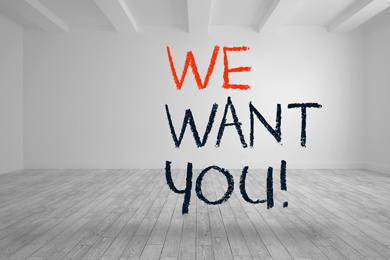 "As a result of our ad with LN, in last 6 months, we have hired 6 National Account Managers and 1 Funding Coordinator with 15+ years industry experience."

Darren Gardner, CLFP
President
Alliance Capital Corporation
Minneapolis, MN

How to Obtain a Help Wanted Ad
http://www.leasingnews.org/Classified/Hwanted/Hwanted-post.htm
[headlines]
--------------------------------------------------------------
A Japanese technology giant backs lending startup Kabbage
with $250 Million Equity Investment
By Frank Chaparo, Business Insider
Kabbage, Atlanta, Georgia, a $1 billion online lending startup, has announced a $250 million equity investment from Japanese telecom giant SoftBank, according to a press release on the news.
Kabbage was founded in 2008 to disrupt the business lending space. It currently serves more than 100,000 clients, having provided more than $3.5 billion in funding to small and medium sized businesses since its inception.
It also powers automated lending tools for large banks such as Santander and Scotiabank.
SoftBank, a holding company, owns a large stake in both Yahoo Japan and cellular service provider Sprint, among other things.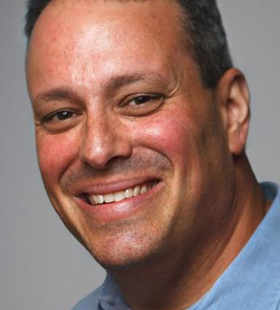 Rob Frohwein
CEO, Kabbage
Its multi-million dollar investment, according to Rob Frohwein, cofounder and CEO of Kabbage, represents the largest equity raise in the digital small business lending space.
"With this investment, Kabbage will expand its lending products for small businesses and explore non-lending products and services for these customers," he said in an email sent to Business Insider by a press representative.


[headlines]
--------------------------------------------------------------
Commercial Loan Broker Conference & Expo
600 Brokers Expected to Attend

Gaylord Palms Resort & Convention Center, a Marriott Hotel
Kris D. Roglieri, CEO of several companies including finance, training, and marketing, co-founder of the National Alliance of Commercial Loan Brokers, said, "This is our third year and we are expecting over 600 loan brokers and over 100 lenders to attend this record breaking event."
What makes this conference difference are funders and brokers who normally do not attend conferences, but come from all parts of the United States. This is not just for members of one group, but open to all, many who do not belong to finance and leasing associations, including specialists with specific followings in business loans, equipment finance and leasing, merchant advance, working capital and other commercial financial transactions.
For more information, please go here: http://www.naclb.org/


[headlines]
--------------------------------------------------------------
Digital Subscriptions for NY Times Passes 2 Million
by Felix Richter, Statista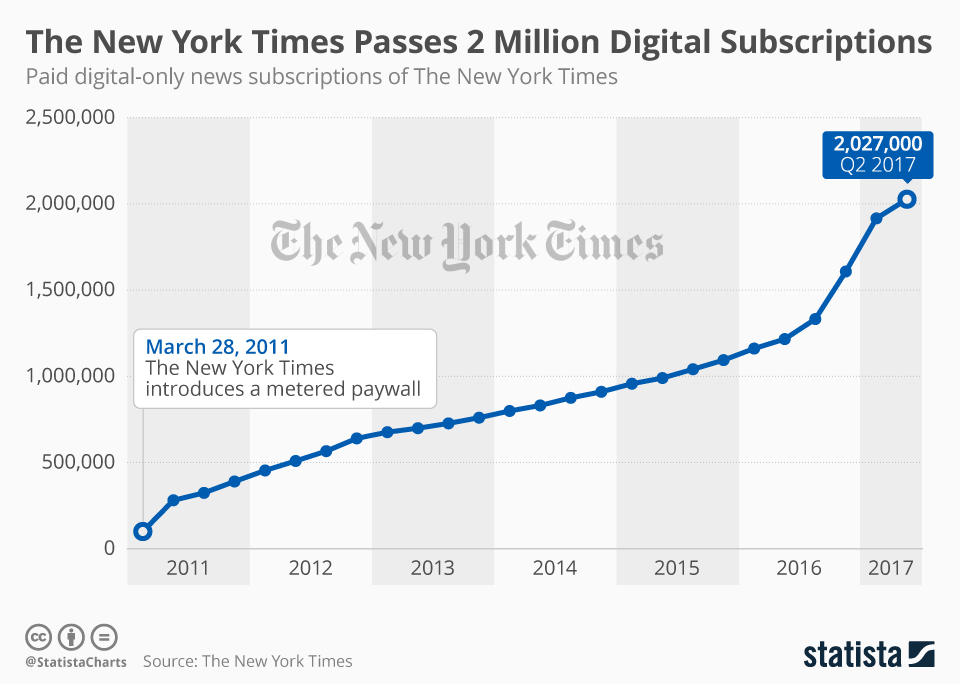 When The New York Times announced its digital subscription model in March 2011, it was considered a bold move by many industry experts. The question was: would people really be willing to spend money on digital content that they were used to getting for free?
As it turned out, the answer is yes. Six and a half years after the introduction of its metered paywall, The Times has more than 2 million digital subscribers accounting for a third of the company's subscription revenues in the second quarter of 2017. "We believe that the demand for quality, in-depth journalism is growing, not only in the U.S. but across the globe. More and more people are prepared to pay for access to this kind of journalism", the company's CEO Mark Thompson said during an earnings call last week.
[headlines]
--------------------------------------------------------------
Document Management - Free Webair
Tuesday, August 8th, 2pm EDT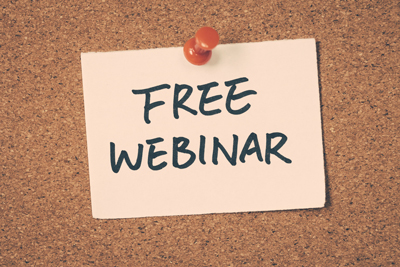 Building value in a company can be enhanced by using the proper policies and procedures, but few companies take the time to document whether their current "flows" (i.e. work flows, cash flows, accounting flows, information flows, etc.) continue to meet their needs.
If not, then it is time for a change that will boost your company's ROI.
You are invited to a free webinar on Tuesday, August 8th at 2pm EDT entitled "Building the Business Case for Change Using Document Management: What's my ROI?" brought to you by The FECG (www.thefecg.com) and Net@Work.
During this live webinar the speakers will discuss how automating document management can enhance the many financial processes within your company, like working capital management. By adopting Document Management a company can produce measurable returns using a ROI model which shows savings from creating:

· More efficient workflows by scanning and routing documents for timely approvals or easy retrieval.
· Exception alerts which could indicate late payments from customers or to vendors. These alerts could reduce lost discounts or increase cash flows and reduce borrowings.
· Customized reports and forms to meet vendor / company compliance needs and strengthen your relationships and future revenue opportunities.
· An ability to integrate documents with your ERP systems to properly comply with various accounting standards and reduce cycle times during the accounting close process.
By the end of the webinar you will be able to understand how current workflows maybe creating operational bottlenecks and learn how to construct a business case for change by employing an ROI calculator for your own use.

Presenters for this webinar include:
Bruce Lynn - Managing Partner, FECG
Bruce has acquired over 20 years of corporate and banking experience in all aspects of treasury and financial management by successfully tackling major assignments in such areas as treasury operations, cash management, strategic planning, treasury and systems enhancements as well as the design of operating and capital budgets and forecasts.
Kelly Hummel – Practice Director, Net@Work
Kelly Hummel is the Practice Director for Net@Work that oversees the Sage 300, Highjump Supply Chain Management and Altec Document Management solutions. She has been assisting companies with their business technology efforts for over three decades, starting as a financial business advisor implementing multiple systems and then owning her own value added reseller practice. Kelly sold her company to Net@Work two years ago but still continues to pursue being a trusted advisor to businesses and helping them reach their technology goals with efficient innovative solutions.


[headlines]
--------------------------------------------------------------
Fernando's View
By Fernando F. Croce
An absorbing epic ("Dunkirk") and a rip-roaring action bonanza ("Atomic Blonde") come to theaters, while new DVDs offer haunting drama ("The Lost City of Z"), a stunning biopic ("A Quiet Passion"), and a biting comic classic ("Lost in America").
In theaters: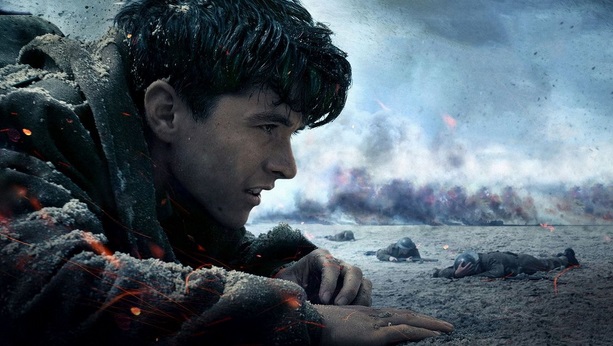 Dunkirk (Warner Bros.): One of the most ambitious current filmmakers, Christopher Nolan follows the futuristic vision of "Interstellar" with a journey into the past with this absorbing and intense WWII drama. Set in 1940 on the French beaches of Dunkirk, the kaleidoscopic narrative weaves together several strands to give an immersive British view of the conflict. On land, there's a group of soldiers commanded by Bolton (Kenneth Branagh), under German fire during the evacuation. By sea, there's a boat sailed by a mariner named Dawson (Mark Rylance). By air, a trio of pilots—including Farrier (Tom Hardy)—race to provide support. Experimenting with parallel stories, Nolan serves up an intricate, bravura mosaic of suspense and drama which should rivet fans of purely visual storytelling from beginning to end.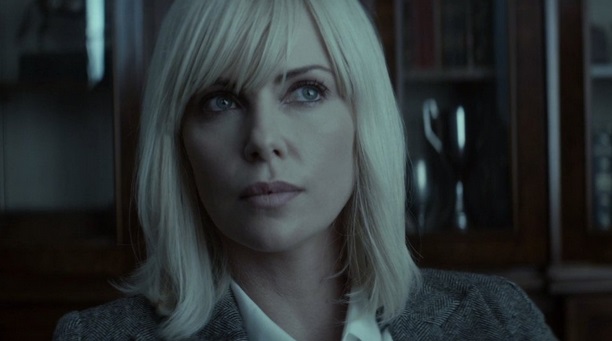 Atomic Blonde (Focus Features): Having worked as a stuntman in movies from "Fight Club" to "John Wick," director David Leitch knows a thing or two about staging action. The certainly brings much of that expertise to this devilish thriller, though the sparks come mainly courtesy of star Charlize Theron, whose toughness brings the comic-book trappings to bold life. She plays Lorraine Broughton, a suave and deadly spy whose latest mission brings her to Berlin in the late '80s, where espionage swirls as the Wall is about to tumble. With oddball station chief Percival (James McAvoy) by her side, she investigates an ever-widening web of international intrigue. Combining Bond-style machinations with rough-and-ready brutality, this rousing combat bonanza packs plenty of punch, thanks in no small part to Theron's kicky gusto.

Netflix Tip: Though better known to younger audiences as Macaulay Culkin's absent-minded dad in "Home Alone," John Heard (1945-2017) tackled a variety of roles with a unique sort of intensity. Check out Netflix for some of his greatest roles, which include "Cutter's Way" (1981), "Cat People" (1982), "After Hours" (1985), "Big" (1988) and "Awakenings" (1990).
On DVD: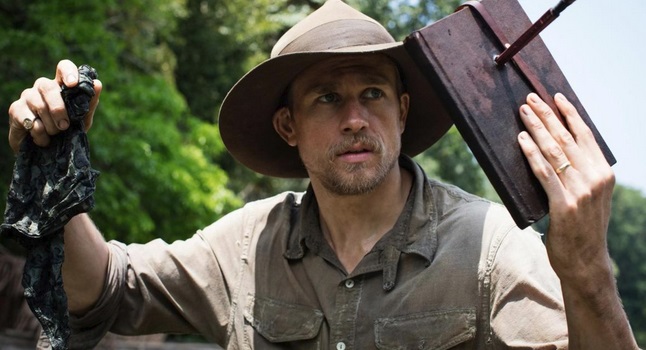 The Lost City of Z (Amazon Studios): Better known for his moody cityscapes of crime and family, acclaimed director James Gray ("The Immigrant") changes scenery with absorbing results in this gorgeous, intelligent adventure-drama. Set on the cusp of the 20th-century, the story centers on Percy Fawcett (Charlie Hunnan), a British explorer whose trip to the Amazon leaves a profound impact on him. Obsessed with learning more about an ancient civilization, Fawcett runs afoul of fellow scientists but persists with his search in the jungle—an obsession that threatens to tear asunder his devoted wife (Sienna Miller) and children. Working on his most ambitious canvas yet, Gray offers a thoughtful, meticulously crafted fable that parallels the journey into the primordial woods with the journey into its protagonist's soul. The results are transporting and haunting.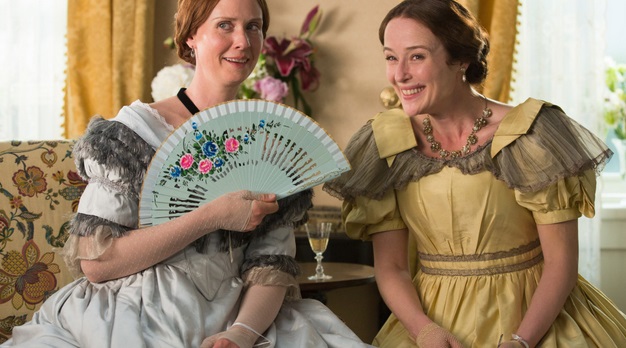 A Quiet Passion (Music Box Films): One of the greatest living filmmakers, Terence Davies ("The Long Day Closes") brings his clear-eyed nostalgia and cinematic rigor to the life of 19th-century poet Emily Dickinson in this stunning biopic. Beautifully embodied by Cynthia Nixon, Dickinson is seen as a strong-willed soul in a restrictive era, using her poetry to confront the ruthless passage of time. Going from her rebellious schoolgirl days to her painful final days, the film charts her artistic inspiration as well as her feisty personal relationships—most notably with her sister Vinnie (Jennifer Ehle) and her father Edward (Keith Carradine). Most stories about real-life artists gather sanctimonious, Oscar-hungry dust, but Davies' must-see portrait pushes beyond that as a tragicomic ode from one uncompromising artist to another.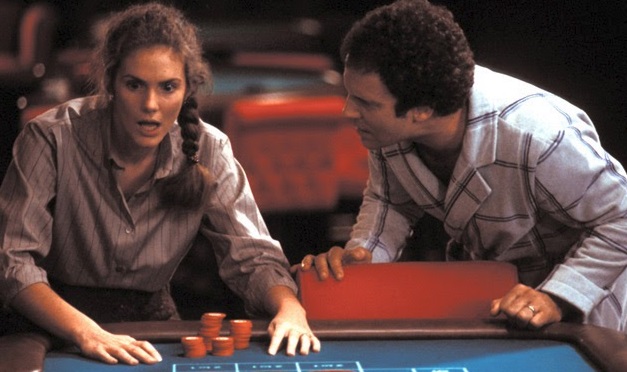 Lost in America (Criterion): A biting and brilliant satirical mind, Albert Brooks offered one of the sharpest American visions of the 1980s with this classic 1985 comedy. Brooks stars as David Howard, a dissatisfied advertisement wonk who decides one day to leave yuppie values behind and go on a life-changing journey. Hitting the road with all their savings in a Winnebago, he and his wife Linda (Julie Hagerty) are determined to find themselves away from the grind of modern life. Unfortunately, their idealized goals are soon met with many a road bump following a pit stop in Las Vegas. With a keen eye and crack timing, Brooks offers a merciless study of dreams, midlife crises, and escape plans that's at once cuttingly observant and side-splittingly fun.
[headlines]
--------------------------------------------------------------
German Shepherd Mix
Irvine, California Adopt-a-Dog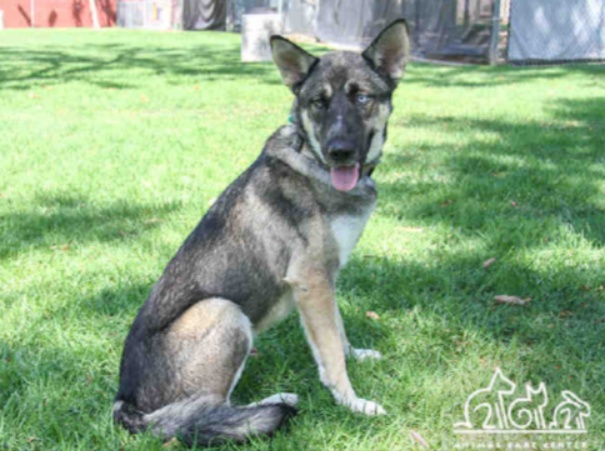 Bosley
ID#A109312
Male
11 Months old
Neutered
Irvine Animal Care Center
6443 Oak Canyon
Irvine, CA 92618
Phone: 949-724-7740
Adoption Hours
Weekdays: noon-6 p.m.
Weekends: 10 a.m.-4 p.m.
Please allow yourself at least one hour
to visit with adoptable animals.
The Center is closed on Tuesdays and holidays.
Adopt a Pet
http://www.adoptapet.com/
[headlines]
--------------------------------------------------------------
Classified Ads---Employment Web Sites
or Advertise in Leasing News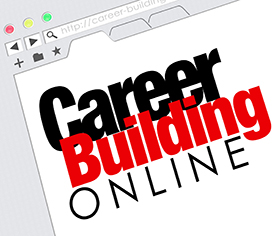 Here is a list of top internet job web sites, several specializing in financial, money, and leasing, too.
www.adams-inc.com
www.affinitysearch.com
www.bajobs.com
www.careerbank.com
www.careerbuilder.com
www.careerpath.com
www.careerjet.com
www.craigslist.org
www.creditjobstoday.com
www.eApplicants.com
www.efinancialcareers.com
www.ejobapplications.com
www.employmentcrossing.com
www.FinanceLadder.com
www.findhow.com
www.formsswift.com
us.gigajob.com
www.hotjobs.com
www.Hound.com
jobapplicationdb.com
www.indeed.com
www.jobs.net
www.jobs-applications.com
www.jobssearchengine.net
www.jobsearchusa.org
www.JobSpin.net
www.jobsinthemoney.com
www.ladders.com
www.leasingworld.co.uk
www.lessors.com
www.LinkUp.com
www.livecareer.com
www.MarketingJobs.com
www.monitordaily.com
www.monster.com
www.monstertrak.monster.com/
www.moonlightingapp.com/
www.neuvoo.com
www.Postonce.com
www.RecruiterConnection.com
www.resumeblaster.com
www.salary.com
www.simplyhired.com
www.snagajob.com/part-time-jobs/
thejobfind.info/submit/
www.topjobapplications.com/
www.toplanguagejobs.com
www.vault.com
www.vetjobs.com
www.worktree.com
www.ziprecruiter.com

While discussing employment forms with an attorney is advised, often it does not come up, as well as considered "too expensive." Here are a "Non-Disclosure Agreement," by state, "as well as an Independent Contractor Agreement, " and "Non-Compete Agreement," a guide in an easy-to-digest, user-friendly resource that uniquely focuses on the different strategies that junior, mid and senior-level employees can utilize during their salary negotiations, as opposed to the one-size-fits-all advice of most salary negotiation articles."
[headlines]
--------------------------------------------------------------
News Briefs----


Bank of Marin to buy Napa bank for $51 million
Growth of Community Banks
https://www.bizjournals.com/sanfrancisco/news/2017/07/31/bank-of-marin-buys-napa-bank-bmrc-bnnp.html
[headlines]
--------------------------------------------------------------

You May Have Missed---
As Europe Sours on Diesel, Germany Fights to Save It
https://www.nytimes.com/2017/08/02/business/energy-environment/germany-diesel-car-emissions.html?src=me
[headlines]
--------------------------------------------------------------
Baseball Poem

Your 95 MPH Fastball Won't Get You In The Draft Anymore

Like a 1400 on your SAT won't get you into Harvard
And American Express will continually turn you down
Because your salary goes up slower than their expectations.
Who will get through the traffic jam?
Who will grow the nerves to win the new game?
Who will sop up the spoils, raise a toast in the ruins?
Let me write one tremendously long line like the horizontal bar at
the high jump pit---
See how I fail, even at this?
But my failure is merely a failure of margins,
And your 95 MPH fastball is nothing more than a metaphor
These days.

Tim Peeler in "Waiting for Godot's
First Pitch" More Poems from Baseball
published by McFarland and Company
[headlines]
--------------------------------------------------------------

Sports Briefs----
URaiders in Napa: Three things we learned on Thursday
http://www.eastbaytimes.com/2017/08/03/raiders-in-napa-three-things-we-learned-on-thursday/
[headlines]
--------------------------------------------------------------


California Nuts Briefs---
Airbnb Inks Largest Lease of 2017 with 287,000 SQFT
at Zynga Building in San Francisco
http://news.theregistrysf.com/airbnb-inks-largest-lease-2017-287000-sqft-zynga-building-san-francisco/
See which California schools made Princeton Review's
Best Colleges list
http://www.sfgate.com/education/article/See-which-California-schools-made-Princeton-11725655.php
[headlines]
--------------------------------------------------------------



"Gimme that Wine"

http://www.youtube.com/watch?v=EJnQoi8DSE8
Extraordinary Napa Valley Party at Honig Vineyard and Winery
https://www.newswire.com/news/extraordinary-napa-valley-party-at-honig-vineyard-and-winery-19578082
Arizona wine industry sipping on success
http://www.abc15.com/news/region-northern-az/other/arizona-wine-industry-sipping-on-success
Feinstein: Trump immigration plan bad for agriculture
http://thehill.com/homenews/senate/345105-feinstein-trump-immigration-plan-bad-for-agriculture
Guest worker visas a complex cure for vineyard labor shortage
http://www.sfchronicle.com/wine/article/Guest-worker-visas-a-complex-cure-for-vineyard-11561317.php
Landmark Vineyards Celebrates 25 Years of Overlook Chardonnay
https://www.winebusiness.com/newReleases/?go=getArticle&dataid=187850
Grgich Hills Estate celebrates its 40th Anniversary
at the James Beard House with a little help from its friends
https://www.winebusiness.com/news/?go=getArticle&dataid=187846
Free Mobile Wine Program
http://leasingnews.org/archives/Feb2010/2_26.htm#mobile
Wine Prices by vintage
http://www.winezap.com
http://www.wine-searcher.com/
US/International Wine Events
http://www.localwineevents.com/
Leasing News Wine & Spirits Page
http://two.leasingnews.org/Recommendations/wnensprts.htm

[headlines]
----------------------------------------------------------------
This Day in American History
1735 - Freedom of the press was established in the United States when John Peter Zenger, publisher of the New York Weekly Journal, won an acquittal of the libel charges placed by Gov. William Crosby. The royal governor had tried to censor Zenger's attacks on the British crown.
1753 - George Washington became a Master Mason.
http://memory.loc.gov/ammem/today/aug04.html
1790 - U.S. Coast Guard founded.
1810 - Birthday of abolitionist Robert Purvis (1810-98) in Charleston, SC. He ran all the Underground Railroads from his home and was the founder of the American Leasing Anti-Slavery Society.
http://www.spartacus.schoolnet.co.uk/USASpurvis.htm
1830 - Plans for the city of Chicago laid out.
http://www.1upinfo.com/encyclopedia/C/Chicago-history.html
http://www.aviewoncities.com/chicago/chicagohistory.htm
1838 – The British emancipated the slaves in the Bahamas and Grenada. A rumor started in the South that slaves would try to escape to the Bahamas and fear of this lead to stricter attitudes and positions of slavery, especially by the many large slave owners who relied on the "free" labor at their farms, called plantations.
1873 - While protecting a railroad survey party in Montana, Custer and the US 7th Cavalry clash for the first time with the Sioux Indians, who will defeat them three years later at Little Big Horn. During the previous two years, Lieutenant Colonel George Armstrong Custer and the 7th had not fought a single battle against the hostile Indians of the western Plains. Hungry for action, Custer was pleased when he was ordered to help protect a party of surveyors laying out the route for the proposed Northern Pacific Railroad. The new transcontinental railroad (the third in the United States) was to pass through territory controlled by hostile Sioux Indians. Custer was optimistic that the assignment would give him a chance to improve his reputation as an Indian fighter. Initially, the military escort saw little action. The hostile Indians seemed to be avoiding or ignoring the survey party. For Custer, the mission turned into something of a lark. He spent much of his time shooting buffalo, antelope, elk, and other animals. To find good hunting, he often led the 7th Cavalry far away from the survey party and the main body of the military escort.
On this day in 1873, Custer was far ahead of the rest of the force, camping along the Tongue River in southeastern Montana. Suddenly, a large band of Sioux warriors appeared on the horizon and attacked. The Indians were led by Crazy Horse and Sitting Bull, but the young braves seemed to have attacked impetuously and with little planning. Custer, who had been taking an afternoon nap, reacted quickly and mounted an effective defense. After a brief skirmish, the Indians withdrew. Since only one soldier and one Indian were killed in the skirmish, Custer's short battle along the Tongue River seemed relatively insignificant at the time. However, Custer's easy escape in his first encounter with Sitting Bull and Crazy Horse may have given him a dangerously scornful view of their fighting abilities. It helped to confirm his belief that the Plains warriors tended to flee rather than fight. As a result, when Custer again encountered Sitting Bull and Crazy Horse at the Little Big Horn River three years later, his greatest fear was that they would withdraw before he could attack, and he rushed in without proper reconnaissance. That time, though, the Indians stood and fought, leaving Custer and more than 200 of his men dead.
1874 - Methodist clergyman John H. Vincent (1832-1920) and Ohio manufacturer Lewis Miller established the Chautauqua Assembly in northwest New York State, a summer retreat center combining recreational activities with the training of Sunday School teachers and other church workers.
1875 - The first Convention of Colored Newspapermen was held in Cincinnati, Ohio. The convention's aim was to promote the establishment of United States newspapers that would focus on the African American community.
1881 - 122ø F (50ø C), Seville, Spain (European record)
1882 - A vivid aurora was visible from Oregon to Maine, down the east coast as far as Mayport, FL, and inland as far as Wellington KS. Observers at Louisville, KY noted "merry dancers" across the sky, and observers at Saint Vincent, MN, noted it was probably the most brilliant ever seen at that location.
1884 – Pud Galvin pitched the most lopsided no-hitter in Major League history as the Buffalo Bisons routed the Detroit Wolverines, 18-0. It is the second career no-hitter for future Hall of Famer.
1897 – African-American Henry Rucker appointed Collector of Internal Revenue for Georgia
1900 - Louis Armstrong (1900-71), Jazz musician extraordinaire, was born at New Orleans, LA. For years, he had told reporters that he was born on July 4th, but actual records show August 4, which he realized later in life, noting his orphan home had told him otherwise. Perhaps the greatest jazz trumpet player who ever lived. Asked to define jazz, Armstrong reportedly replied, "Man, if you gotta ask, you'll never know." The trumpet player was also known as Satchmo. He appeared in many films. Popular singles included "What a Wonderful World" and "Hello, Dolly" (with Barbra Streisand) and "High Society." Two of my favorite albums are "Armstrong Plays W.C. Handy" and "Ella and Louis."
http://www.satchmo.net/
http://www.redhotjazz.com/louie.html
Best Louis Armstrong Vocal:
http://www.amazon.com/exec/obidos/ASIN/B00004RD5E/
qid=1059868750/sr=2-2/
ref=sr_2_2/103-5362656-4423850
My favorite single Armstrong Album:
http://www.amazon.com/exec/obidos/tg/detail/-/B000002ADP/qid=1059868810/sr=1-1/
ref=sr_1_1/103-5362656-4423850?v=glance&s=music
http://www.amazon.com/exec/obidos/tg/detail/-/B0000047FO/qid=1059868625/sr=10-2/
ref=sr_10_2/103-5362656-4423850?v=glance&s=books
1904 - Trumpet player Bill Coleman (1904-81) birthday, Centreville, KY.
1904 - Pianist/alto sax/trumpet player Kenneth Anderson born Pittsburgh, PA.
(See the list: http://jazzinstituteofchicago.org/index.asp?target=/
jazzgram/bronzeville/union/part3.asp )
1905 - Piano player Joseph Louis "Red" Cayou (1905-94) was born New Orleans, LA.
1910 - Birthday of American composer William Howard Schuman (1910-92) at New York City. He won the first Pulitzer Prize for composition and founded the Juilliard School of Music. His compositions include "American Festival Overture", "New England Triptych", the baseball opera "The Mighty Casey" and "On Freedom's Ground", written for the centennial of the Statue of Liberty in 1986. He was instrumental in the conception of the Lincoln Center for the Performing Arts and served as its first president. In 1985, he was awarded a special Pulitzer Prize for his contributions. He also received a National Medal of Arts in 1985 and a Kennedy Center Honor in 1989.
1910 - The Philadelphia Athletics' Jack Coombs and Chicago White Sox' Ed Walsh dueled 16 innings to a scoreless tie. Coombs gave up just three hits and fanned 18 in what he called his best game. Walsh gave up just six hits in 16 innings but the woeful Sox offense provided no support. Working with little rest, Walsh won 18 of 19 starts in July, August, and September, finishing 30-9 with a 1.30 ERA. His 13 shutouts are the American League record; in 12 other games, he gives up just one run. Both men are Hall of Famers.
1916 - Denmark agreed to cede the Danish West Indies, including the Virgin Islands, to the United States for $25 million. The deal took effect the following March 31.
1919 - Birthday of Glenn Clarence Cunningham (1919-88) at Atlanta, KS. Known as the "Kansas Ironman", American track athlete and, from 1934-37, world record holder for the mile; member of the US Olympic teams in 1932 and 1936. On June 16, 1934, at Princeton, NJ, Cunningham set a world record for the mile (4:06.7).
1920 - Birthday of Helen Thomas (1920-2013) - U.S. journalist
1921 - Guitarist Herb Ellis (1921-2010) born McKinley, Texas
http://www.arjazz.org/artists/hof/1994/94_herb_ellis.html
http://www.classicjazzguitar.com/artists/artists_page.jsp?artist=12
1927 - The General Electric Station in Schenectady, New York, station 2XAG which was later named WGY, began experimenting with operations from a 100,000-watt transmitter. The FCC would later regulate the power of AM radio stations to not go over 50,000 watts on "clear channels" where few stations would interfere with each other.
1927 - For Victor Records in Bristol, Tennessee, singer Jimmie Rodgers recorded his first songs. On the record, he sang "Sleep Baby Sleep" and "Soldier's Sweetheart".
1930 - The temperature at Moorefield, WV, soared to 112 degrees to establish a state record, having reached 110 degrees the previous day. Widespread drought after April of that year caused some towns to haul water for domestic use, and many manufacturing plants were barely operational.
1933 - Sax player Sonny Simmons born Sicily Island, Louisiana.
http://www.gallery41.com/JazzArtists/SonnySimmons.htm
http://www.vh1.com/artists/az/simmons_sonny/bio.jhtml
http://www.hollowear.com/reviews/simmons.html
http://ubl.artistdirect.com/music/artist/bio/0,,493395,00.html?
artist=Sonny+Simmons
1934 - Mel Ott became the first Major League baseball player to score 6 runs in one game.
1936 - "Long" John Woodruff wins an Olympic gold medal in the 800-meter run
http://www.fay-west.com/connellsville/historic/woodruff.php
http://www.greaterconnellsville.org/woodruff/commemorativeprintform.htm
1940 - "Crime Doctor" introduced a new radio hero. CBS radio presented Dr. Benjamin Ordway, the show's main character, as an amnesia victim. A former criminal, he got hit on the head, and began to work as a crime fighter.
1944 - Nazi police found Anne Frank and her family, hiding in secret rooms above her father's factory in Amsterdam, Holland. Anne was 15 years old at this time and had kept a diary during the two years of hiding from the Nazis. After the arrest, Anne and her sister were taken to a concentration camp. Anne Frank would die at Bergen-Belsen. Later, Anne's diary was found and has since been translated into 30 languages and was adapted as both a play and a Hollywood film.
1944 - No. 1 Billboard Pop Hit: "Swinging on a Star," Bing Crosby.
1947 - Top Hits
"Peg o' My Heart" - The Harmonicats
"That's My Desire" - The Sammy Kaye Orchestra (vocal: Don Cornell)
"I Wonder, I Wonder, I Wonder" - Eddy Howard
"Smoke! Smoke! Smoke! (That Cigarette)" - Tex Williams
1953 - Drummer Jeff Hamilton born Richmond, Indiana
http://www.hamiltonjazz.com/hamiltonbio.html
1954 - In Saskatchewan, Canada, the uranium rush began.
1954 - Alfred Hitchcock's "Rear Window" had its world premiere at New York's Rivoli Theater.
1954 - No. 1 Billboard Pop Hit: "Sh-Boom," The Crew-Cuts.
1955 - Top Hits
"Rock Around the Clock" - Bill Haley & His Comets
"Ain't That a Shame" - Fats Domino
"Learnin' the Blues" - Frank Sinatra
"I Don't Care" - Webb Pierce
1955 – "To Catch a Thief," starring Cary Grant and Grace Kelly and directed by Alfred Hitchcock, debuted in New York. The film later received an Oscar for Best Color Cinematography.
1956 - At Wendover, Utah, Wilhelm Herz was clocked at 210 miles per hour, making him the first person to race a motorcycle over 200 miles-per-hour.
1956 - Elvis Presley record "Hound Dog" b/w "Don't Be Cruel" is released.
1956 - The Platters' "My Prayer" hits #1
1957 - A world record was set by Florence Chadwick who swam the English Channel in 6 hours, 7 minutes.
1957 - Juan Fangio won his last car race, winning the world auto driving championship for the fifth consecutive year.
1957 - The Everly Brothers make their second appearance on the Ed Sullivan Show and introduce their upcoming single, "Wake Up Little Susie," a song which would go on to cause some major controversy and be banned from some radio stations
1958 - Billboard magazine introduces its "Hot 100" chart, a list of the 100 best-selling pop singles in the country. This list replaced multiple charts the magazine had previously published, including Best Sellers in Stores and Most Played in Juke Boxes. The first song to top the Hot 100 list was "Poor Little Fool" by Ricky Nelson.
1958 - Dumont TV Network crumbles. My father was a producer/writer/director for the Dumont network, creating shows such as "Harlem Detective," "Captain Video," "Hands of Murder." He met often with Dr. Dumont, who he once gave one of the exploding cigars I put in his pocket as a kid. Dumont was a scientist and not a "showman," losing Jackie Gleason among others. My father worked right under Ted Bergman, who I remember my father respected, but Dr. Dumont was not a businessman, nor was my father.
http://members.aol.com/cingram/television/dumont2.htm
http://www.museum.tv/archives/etv/D/htmlD/DuMont/DuMont.htm
1961 - 108ø F, Spokane, WA (record)
1961 – Former President Barack Obama was born in Honolulu.
1963 - The Beatles appear on the US record charts for the first time as "From Me to You" debuts at #116 in Billboard. Unfortunately, it stays there, due to problems with its American label (Vee Jay) and a cover version by Del Shannon that got the jump on it. It would take a massive promotional blitz by Capitol over the next five months to ensure a Beatles hit in America with the single "I Want to Hold Your Hand" b/w "I Saw Her Standing There" (Capitol 5112).
1963 - Top Hits
"So Much in Love" - The Tymes
"Fingertips" - Pt 2 - Little Stevie Wonder
"(You're the) Devil in Disguise" - Elvis Presley
"Ring of Fire" - Johnny Cash
1963 - In his first at-bat in two months after breaking his left foot, Mickey Mantle slams a pinch-hit home run in the ninth inning to beat the Orioles, 11-10.
1964 - After disappearing on June 21, three civil rights workers were found murdered and buried in an earthen dam outside Philadelphia, MS. The three young men were workers on the Mississippi Summer Project organized by the Student Nonviolent Coordinating Committee (SNCC) to increase black voter registration. Prior to their disappearance, James Chaney, Andrew Goodman and Michael Schwerner were detained by Neshoba County police on charges of speeding. When their car was found, burned, on June 23, President Johnson ordered an FBI search for the men.
1964 - No. 1 Billboard Pop Hit: "A Hard Day's Night," The Beatles.
1966 - John Lennon's comment that the Beatles were "more popular than Jesus Christ" was re-printed in an American teen magazine called Datebook and was widely reported in North America. The statement, made to London Evening Standard journalist Maureen Cleave several months earlier, caused a public outcry in the US and led to mass destruction of Beatle records. Thirty-five radio stations banned all Beatles songs and even the Ku Klux Klan made threats against the group. What Lennon actually said was "Christianity will go. It will go. It will vanish and shrink. I needn't argue about that, I'm right and I will be proved right. We're more popular than Jesus Christ now; I don't know which will go first - rock 'n roll or Christianity. Jesus was all right, but his disciples were thick and ordinary. It's them twisting it that ruins it for me."
1968 - The Newport Pop Festival begins in Costa Mesa, California. 100,000 fans come out to hear Sonny & Cher, Tiny Tim, Jefferson Airplane, Steppenwolf, the Grateful Dead, the Byrds, Iron Butterfly and Eric Burdon and The Animals.
1971 - Top Hits
"You've Got a Friend" - James Taylor
"Mr. Big Stuff" - Jean Knight
"Draggin' the Line" - Tommy James
"I'm Just Me" - Charley Pride
1972 – "Superfly," starring Ron O'Neal, opened in theaters. Directed by Gordon Parks, Jr., "Superfly's" success at the box office and unexpected acclaim prompted two sequels. The plot centers on a Harlem drug dealer who wants to retire. Curtis Mayfield's dynamic soundtrack set it apart from similar low-budget films.
1973 - Maureen McGovern's "The Morning After (The Song from the Poseidon Adventure)" hits #1
1974 - Paul Simon's "Love Me like a Rock" is released.
1974 - No. 1 Billboard Pop Hit: "Feel Like Makin' Love," Roberta Flack.
1979 - Top Hits
"Bad Girls" - Donna Summer
"Good Times" - Chic
"Ring My Bell" - Anita Ward
"You're the Only One" - Dolly Parton
1980 - A record forty-two consecutive days of 100 degree heat finally came to an end at the Dallas-Fort Worth Airport. July, 1980 proved to be the hottest month of record with a mean temperature of 92 degrees. There was just one day of rain in July, and there was no measurable rain in August. There were 18 more days of 100-degree heat in August, and four in September. Hot weather that summer contributed to the deaths of 1200 people nationally, and losses from the heat across the country were estimated at twenty billion dollars.
1980 - After a five-year hiatus, John Lennon and Yoko Ono begin recording their album "Double Fantasy" at New York's Hit Factory Studio. The LP would go to number one in the US after its release in November, less than a month before Lennon was gunned down outside his New York apartment. "Double Fantasy" received the 1981 Grammy Award for Album of the Year.
1981 - A United States court ordered striking air traffic controllers back to work and fined their union $2.4 million a day for the duration of the strike.
1983 - During warm-ups, New York Yankee outfielder Dave Winfield threw a baseball and accidentally killed a seagull. When the game was over, Toronto police surrounded the batter and arrested him for "causing unnecessary suffering to an animal."
1985 – On the same day, Tom Seaver became the 17th pitcher to win 300 games and Rod Carew became the 16th player ever to collect 3,000 hits.
1987 - Top Hits
"Shakedown" - Bob Seger
"I Still Haven't Found What I'm Looking For" - U2
"I Want Your Sex" - George Michael
"Snap Your Fingers" - Ronnie Milsap
1988 - Congress votes $20,000 to each Japanese-American interned in WW II. Still waiting are the Italian-Americans who were similarly interned during the war.
1989 - Thunderstorms produced severe weather from eastern Nebraska and northeastern Kansas to the Great Lakes Region, with 150 reports of large hail or damaging winds during the afternoon, evening, and nighttime hours. Thunderstorms produced tennis ball size hail at Claremont, MN, and wind gusts to 75 mph at Milwaukee, WI. Thunderstorms representing what once was Hurricane Chantal produced five inches of rain at Grant, MI, and deluged Chicago, IL, with more than three inches of rain in three hours
1995 – Long-time coach, the late Jimmie Reese (1901-94), whose 23 years in an Angels uniform equals longest in club history, is inducted into the Angels' Hall of Fame. The former roommate of Babe Ruth began his career as a batboy for the Pacific Coast League's Los Angeles Angels in 1917.
1995 – "Babe," the charming sleeper hit about a pig that learns to be a sheep dog, debuted in United States movie theaters. The gentle film, with state-of-the-art computer technology, thrilled audiences young and old, and the film garnered many awards and nominations, including the Golden Globe for Best Motion Picture - Comedy/ Musical, and it was nominated for a Best Picture Oscar. Veteran actor James Cromwell received an Oscar nomination for Best Supporting Actor for his role as Farmer Hoggett, and director Chris Noonan received the New York Film Critics Circle Awards for Best New Director. The National Society of Film Critics declared it Best Film of the Year. Christine Cavanaugh supplied the voice of the hero pig, and Roscoe Lee Browne was a moving narrator. "Babe" was based on the book "The Sheep-Pig" by Dick King- Smith.
1997 - The world's oldest person, Jeanne Calment (1875-1997), died aged 122 years and 164 days in Arles, France.
1998 - Yankees' slugger Darryl Strawberry hits a game-tying pinch-hit grand slam in the ninth inning of New York's 10-5 win becoming the second Major Leaguer to hit two pinch-hit grand slams in one season.
2000 - With 32 home games remaining, the Astros, who moved from the pitcher-friendly Astrodome to homer-haven Enron Field this season, set a franchise-record by already hitting 83 homers at home this season.
2001 - Top Hits
"Bootylicious" -Destiny's Child
"Loverboy" -Mariah Carey Featuring Cameo
"Let Me Blow Ya Mind" -Eve Featuring Gwen Stefani
"Hit 'Em Up Style (Oops!)" -Blu Cantrell
2007 – Although clouded by his admitted use of PEDs, Barry Bonds hit the 755th home run of his career to tie Henry Aaron for the all-time home run record. At Yankee Stadium, 3B Alex Rodriguez, another PED abuser, became the youngest Major Leaguer to hit 500 homers.
2009 - A Federal jury ruled that a 25-year-old Boston University graduate student must pay $675,000 to four music companies for illegally downloading and distributing more than two dozen songs. The man said that he would file for bankruptcy protection.
2011 - The Southern United States experiences a heat alert for fourteen states; several dozen heat-related deaths occurred since July.
-------------------------------------------------------------

SuDoku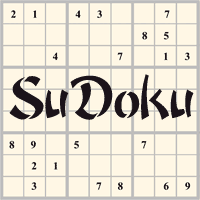 The object is to insert the numbers in the boxes to satisfy only one condition: each row, column and 3x3 box must contain the digits 1 through 9 exactly once. What could be simpler?
http://leasingnews.org/Soduku/soduko-main.htm
--------------------------------------------------------------

Daily Puzzle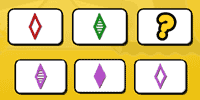 How to play:
http://www.setgame.com/set/puzzle_frame.htm
Refresh for current date:
http://www.setgame.com/set/puzzle_frame.htm
--------------------------------------------------------------


http://www.gasbuddy.com/
http://www.gasbuddy.com/GB_Map_Gas_Prices.aspx
http://www.gasbuddy.com/GB_Mobile_Instructions.aspx
--------------------------------------------------------------

Weather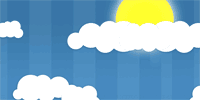 See USA map, click to specific area, no commercials
--------------------------------------------------------------

Traffic Live---
Real Time Traffic Information
You can save up to 20 different routes and check them out with one click,
or type in a new route to learn the traffic live
--------------------------------