Merry Christmas
Happy Hanukkah
Celebrate Kwanzaa


Wednesday, December 22, 2010

Today's Equipment Leasing Headlines

Transition, 2010
by Barry S. Marks, Esq.
We made our Goal
Christmas Card from LEAF Crit DeMent
Classified Ads---Sales
Bonus depreciation and AMT depreciation relief
Explained by Shawn Halladay
Response: Why Lease with new Tax Laws?
Impact New Federal Tax on Your Personal Taxes
by Jeffrey Taylor
Classified Ads---Help Wanted
Holiday Break Advice
by Bernie Boettigheimer, CLP
Gerry Egan to NEFA Members et. al.
Yuletide Classics: It's a Wonderful Life, Miracle on 34th St.
A Christmas Story, A Christmas Tale, A Christmas Carole
Favorite DVD's Available by Fernando Croce
Books to Help the Professional Start the New Year
Sales makes it Happen---by Gerry Egan
How to Handle Vendor Points
St. Louis, Missouri Adopt-a-Dog
News Briefs---
Strongest storm to hit L.A. Area
More on E.A.R./BK Trustee Suit with Las Vegas Casino's
Chrysler Financial Sold to Canadian Bank
Broker/Funder/Industry Lists | Features (collection)
Top Ten Stories Chosen by Readers | Top Stories last six months
Census Brings Changes for All
You May Have Missed---
End May be Near for Favre
Sports Briefs---
"Gimme that Wine"
This Day in American History
Football Poem
SuDoku
Daily Puzzle
GasBuddy
Weather, USA or specific area
Traffic Live----


######## surrounding the article denotes it is a "press release" and was not written by Leasing News nor information verified, but from the source noted. When an article is signed by the writer, it is considered a "by line." It reflects the opinion and research of the writer. It is considered "bias" as it is the writer's viewpoint.


[headlines]
--------------------------------------------------------------
From: Barry Marks, Esq.
"The other night after I read your email asking if I had a poem for the season, I sat here in my office as the lights were turned off, typing in the dark, thinking about how all the awfulness of the past year or two might really make for a hopeful new season.
"This one is special for Leasing News.
"Be safe."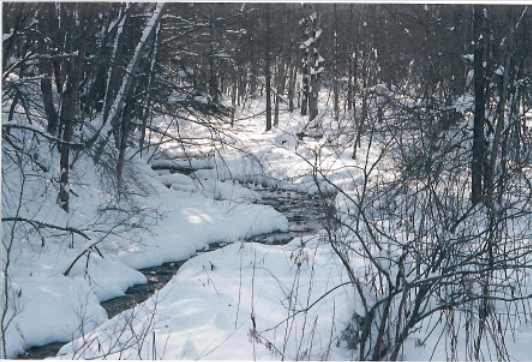 Transition, 2010
by Barry S. Marks, Esq.

There is a beauty in the crease of things,
the moment when night becomes morning,
when summer first makes its turn or spring
first presses its bright fingers through the gloom.
There is a beauty in the end that is also
a beginning. The child waves as
she leaves the driveway for college.
There is a beauty in December,
month of miracles, month of change.
The mind takes leave of its senses just enough
to believe in its hopes.
The year shivers and sings and smiles its way into another
and all the bells in all the steeples, on all the streets
and in the hearts of all who care to listen
toll over and again, Hope, Hope, Hope is beauty of life.
When we join hands, we can hear the bells ring in our pulse.
We can share our hope for a new year, a better year
and the beauty that is the miracle of change,
of hope, of this sacred and buoyant season.
----
The photo is one of three creeks on John Kenny's farm in up-state New York. He works from his office in the barn on the internet and telephone. I suggested he post some of the photo's his daughter has taken on his web site, as he certainly lives and works in a beautiful area.

Poems by Barry Marks, Esq.
Possible Crocodiles--collection at
http://www.brickroadpoetrypress.com/
a few of Barry's Poems
http://www.leasingnews.org/archives/March%202009/03-23-09.htm#poem1
http://leasingnews.org/archives/May2010/5_12.htm#poem
http://www.leasingnews.org/archives/March%202009/03-27-09.htm#poem1
barry@leaselawyer.com
205.251.8303
[headlines]
--------------------------------------------------------------

We made our Goal

Please click on the Salvation Army Kettle
John Caulfield, President, Forum Financial Services, Inc. sent an email:
"I couldn't resist."
Didn't understand, and asked him what he could "not resist."
"I wanted to acknowledge and thank you for getting us and other Leasing companies involved in giving to the Salvation Army. We participated in your drive last year. Since then we have been giving directly to the local Salvation Army here in Dallas. Somehow they contacted us direct as a result of your initiative.

"We now give during the year in addition to Christmas time. It is one of our top charities and I want to thank you again for getting us involved and in promoting it on your site.

"Tim and I both wish you and your family a joyful holiday season."

"Looking forward to a great 2011!"

John Caulfield
President
Forum Financial Services, Inc.
972-690-9444 x224
jc@forumleasing.com
It was not until I went to the Leasing News Salvation Army Kettle that I saw he had contributed $1,000. Wow!!!
There are others who have contributed, and hope others can, too: $10, $15, $20, it all helps.
Kit Menkin
Merry Christmas

[headlines]
--------------------------------------------------------------

Another surprise, a personal email Christmas card from
Crit DeMent, Chairman, CEO, LEAF:
Happy Holidays!
In this joyous season as we reflect on our many blessing and look forward with much anticipation to 2011, we at LEAF wanted to take a moment to wish you the happiest of holiday seasons and the most prosperous of new years.
To view our special message please open the envelope below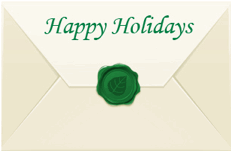 Crit DeMent
Chairman, CEO
LEAF
(Click on the envelope, will load, please wait)
[headlines]
--------------------------------------------------------------

Classified Ads---Sales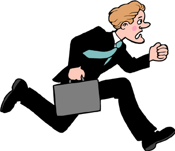 (These ads are "free" to those seeking employment or looking
to improve their position)
Cherry Hill, NJ
College grad seeking entry level sales position for equipment leasing and financing in small to mid-size ticket markets. Have 6 months experience in the industry and self-motivated. Contact Matt at 609-280-2178 or
email at mkuzan@gmail.com

California
Aggressive, competitive self-starter with vendor/direct equipment
leasing and asset-based lending experience. Success in business banking sales and financial planning.
Email: dsp559@hotmail.com | Resume
South Central, FL
Years of exp in mid-ticket niched leasing. Not currently in leasing. Seek entry or other position with direct lender. David34983@att.net
Garfield, NJ


15 years experience small to large ticket sales exp. All types of equipment industries. Vendor & direct. Self motivated. Work with leasing company or broker.
Tony Lio tonylio@optonline.net
Marlton, NJ
Over 25 years successful experience, sales and sales management, equipment leasing. Captive, vendor, bank-oriented. Mainly mid-ticket. Willing to travel.
steve.gaul@signsbytomorrow.com phone: 856.985.6400
Minneapolis, MN
16 years leasing experience from micro to large ticket market, variety of equipment. Most recently calling on vendor telecom dealers in Upper Midwest.
golfadm@yahoo.com
Montgomery, AL
Individual with 10 years advertising sales exp. & 7 years insurance sales exp. Wants independent contractor situation in Alabama.
Work with leasing company or broker. 334-590-5133
E-mail: billmcneal2003@yahoo.com
Orange County, CA
20+ years in leasing sales & sales management.
Have estab. existing remote office with Lessee /Vender following.
Looking for a partnership w/funding source.
shermbp@gmail.com
Philadelphia Metro Area - 30 Years experience Healthcare sales/ management- 3 years experience newly create "small-ticket" healthcare division. Good success - Mitch Utz 215-460-4483
Email: mitutz@msn.com
Philadelphia, Pa
16 years small to large ticket sales exp., variety equip. w/vendor & direct. Top performer, building new and existing territories.
Email at phillylease@hotmail.com
Pittsburgh , PA
Aggressive self starter looking for leasing position w/10 plus yrs sales exp., plus banking experience 814-227-4592
mwiser500@hotmail.com
Pittsburgh, PA
Over 25 years of leasing experience including Captive, Dealer, Broker, and Third Party. Multiple equipment types. Seeking a Territory or National Sales position.
vsiegel2@aol.com
San Francisco Bay Area:
Business Development "Hunter" with transferable book of business in multiple segments: commercial construction, technology, fitness, etc. Years of managerial experience: can also be a "player/coach".
E-mail: VdrPgmBizDev@aol.com
Texas/Oklahoma
15 year lease vet looking for plact to take business.great references. all major equipment types. open to compensation. please contact if interested.
E-mail: bankingdallas@yahoo.com
Free Posting for those seeking employment in Leasing:
http://www.leasingnews.org/Classified/Jwanted/Jwanted-post.htm
All "free" categories "job wanted" ads:
http://www.leasingnews.org/Classified/Jwanted/Jwanted.htm

[headlines]
--------------------------------------------------------------

Bonus depreciation and AMT depreciation relief

Explained by Shawn Halladay, The Alta Group
Under current law, qualified property is allowed 50% depreciation (bonus depreciation) in the year that the property is placed in service (with corresponding reductions in basis and, thus, reductions of the regular depreciation deductions otherwise allowed in the placed-in-service year and in later years). Additionally, qualified property is exempt from the alternative minimum tax (AMT) depreciation adjustment.
Under pre-2010 Tax Relief Act law, the timely-placed-in-service requirement was that the property had to be placed in service by the taxpayer before Jan. 1, 2011, except for certain aircraft and certain long-production-period property that had to be placed in service before Jan. 1, 2012.
New law – 100% bonus depreciation is allowed
after Sept. 8, 2010 and before Jan. 1, 2012.

The bonus depreciation rate now is 100% (resulting in temporary 100% expensing) for otherwise qualifying property that, generally, is (1) placed in service and acquired after Sept. 8, 2010 and before Jan. 1, 2012 or (2) acquired after Sept. 8, 2010 and before Jan. 1, 2012, but placed in service before Jan. 1, 2013 if the property is aircraft or long-production-period property.
§179 expensing limit
Under pre-2010 Tax Relief Act law, the §179 expense could not exceed $250,000 in the case of a tax year beginning in 2008 or 2009, and $500,000 (dollar limitation) in the case of a tax year beginning in 2010 or 2011. The maximum deductible expense had to be reduced (i.e., phased out, but not below zero) by the amount by which the cost of §179 property placed in service during a tax year beginning in 2008 or 2009 exceeded $800,000, and during a tax year beginning in 2010 or 2011, exceeded $2,000,000.
Under pre-2010 Tax Relief Act law, for tax years beginning after 2011, the dollar limitation (discussed above) was to be $25,000 and the phase-out amount was to be $200,000. The $25,000 and $200,000 amounts were not to be adjusted for inflation.
New Law

The 2010 Tax Relief Act provides that, for tax years beginning in 2012, the dollar limitation on the §179 expense deduction will be $125,000. The reduction in the dollar limitation will start to take effect when property placed in service in a tax year exceeds $500,000 (beginning-of-phase-out amount).
Thus, for tax years beginning in 2012, the maximum amount a taxpayer will be able to expense will be $125,000 of the cost of qualifying property. The $125,000 amount will be reduced (but not below zero) by the amount by which the cost of qualifying property placed in service during the tax year exceeds $500,000. Accordingly, for property placed in service in tax years beginning in 2012, the §179 deduction will phase out completely when the cost of the property exceeds $625,000 ($500,000 (phase-out amount) + $125,000 (dollar limitation)).
While the 2010 Tax Relief Act increases the dollar limitation and phase-out amount to $125,000 and $500,000, respectively, for tax years beginning in 2012 from what they otherwise would have been under pre-2010 Tax Relief Act law ($25,000 and $200,000), those amounts will actually decrease from their 2010 and 2011 levels ($500,000 and $2,000,000, respectively).
About Mr. Halladay:
http://www.thealtagroup.com/north-america/about/shawn-d-halladay

[headlines]
--------------------------------------------------------------

Response: Why Lease with new Tax Laws?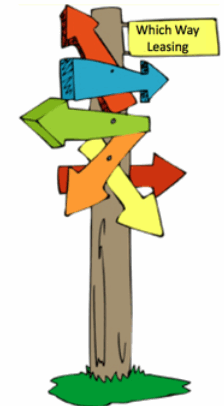 The timing for this deduction may be just right.
The reasons being:
- Companies have held off on capital investments due to past market uncertainties in 2008-2009
- After rigid cost cutting, companies are now starting to show profits in 2010
- 2011 should be even more profitable
Companies now have profits to shelter.

A high percentage of the limited capital acquisitions by US companies in the past 2-3 years were financed:
- Internally
- By vendors
- Other sources
If there is a big pick up in equipment acquisitions, leasing should be a more considered option by US companies in the future.
Brian Carey
Innovative Capital Resources NC, Inc.
San Jose, CA.
(408)927-7159 - Office
(408)927-7163 - Fax
(408)832-8595 - Cell
bcarey@icresources.biz
www.icresources.biz

[headlines]
--------------------------------------------------------------

Impact of New Federal Tax Legislation on Your Personal Taxes
by Jeffrey Taylor
jeffreyarizona@aol.com


Mr. Taylor's books are available; here is a link to them:
http://leasingnews.org/items/taylor_books1210.html
[headlines]
--------------------------------------------------------------

Leasing Industry Help Wanted


Transportation Focused Company seeks Credit Manager. Knowledge of automated scoring as well as
subjective credit underwriting a must.
Compensation commensurate with experience.
Located in the Inland Empire, please email
wdalton@crlease.com
[headlines]
--------------------------------------------------------------

Holiday Break Advice
by Bernie Boettigheimer, CLP
President, Lease Police
This is the time of the year when businessmen take time to reflect on the trials and tribulations of the past year and wait expectantly for the joyous religious celebrations with family and friends. After all, we have survived the worst business climate since the Great Depression. We have seen layoffs, unemployment, and the failure of many well known businesses. Despite all of these distractions it is imperative to review not only those problems but also plan for the New Year and hopefully the eventual return of normal business activity.
At year-end 2010, I have the data and software working as we automatically and with a rapid internet response:
Verify the correct business name, date and state of formation and its active status.

Verify the phone number (does a stable vendor operates from a cell phone?)

Verify the physical address (so many vendors operate from a residence)

Search and examine the vendor's web site (Over 98% have one )
Search Credit.Net files for time in their files, SIC code and number of employees Cross-check our files for Vendor Unusual Activities ( we have over 375 at this time )

Check our files for reports of Lessee Unsatisfactory Early Terminations (they now number over 10,000 with over 560 vendors with 3-55 repossessions)
For those of you who are in the same position as I was in the past, take the time to review all the operations of your business. When you get to Vendor Verification, we at Lease Police know that you will come our way because we built the product that you need.
As a former CEO of a leasing company I always took the time between the holidays to review every operation under my control. This habit was formed in my prior manufacturing career as the year end holidays were always a very slow period and thus allowed me to reflect on the state of the business. What did we do well in the past year? Where did we fail? What systems, procedures and software will we need to do a better job next year? Is our personnel properly trained and do they have the necessary skill to get the job done? Are our portfolios performing up to our expectations? Can our credit models be improved and are they adequate for the current and future business climate? All of these questions and many more haunted me in my quest to protect my company, my family, our creditors and loyal employees.
One problem which always perplexed me was my inability to judge our equipment vendors and avoid the "bad apple" vendor before the losses got out of control. We used all the usual data sources with no noticeable effect; Dun & Bradstreet, Lexis-Nexus, Equifax, etc... These data sources filled up page after page with useless information but the truth of the matter was that these reports just didn't have the focus and introspection to help me judge a vendor in a leasing transaction.
We built Lease Police and it has been a long process to build the software, get the information from funders, check the information, investigate, but it is all together now at a fast response and very low price.
Merry Christmas and Happy New Year!
Bernie Boettigheimer, CLP
President
Lease Police, Inc.
1400 Preston Rd. #400
Plano, TX 75093
www.LeasePolice.com
www.bernieb@leasepolice.com
214-549-3426
972-692-8091- Fax

John Kenny Receivables Management

• End of Lease Negotiations & Enforcement • Fraud Investigations
• Credit Investigations • Asset Searches
• Skip-tracing • Third-party Commercial Collections

john@jkrmdirect.com | ph 315-866-1167| www.jkrmdirect.com
(Leasing News provides this ad as a trade for investigations
and background information provided by John Kenny)

[headlines]
--------------------------------------------------------------

Gerry Egan to NEFA Members et. al.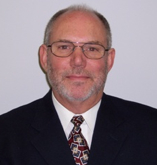 The New Executive Director of the National Equipment Finance Association, Gerry Egan, introduces himself, his staff, and goals for 2011; an excellent presentation and worth your time to view:
(3:30 seconds)

[headlines]
--------------------------------------------------------------

Leasing News: Fernando's View
By Fernando F. Croce


Special Christmas Edition:
As the year draws to a close, it's time once again to seek for the old and modern Yuletide classics waiting for you at Netflix. For cinema lovers who don't want to wait until Christmas morning to unwrap their presents, here's a batch of cinematic gifts to go with your mistletoe and eggnog.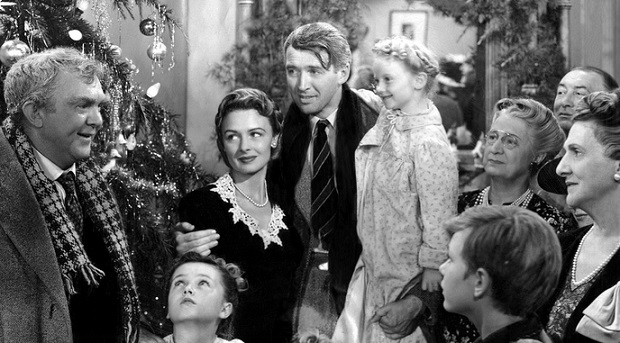 It's a Wonderful Life (Frank Capra, 1946): The story of the joys and travails of George Bailey (James Stewart) has long achieved a reverential spot in American pop culture. Who can forget Lionel Barrymore as a modern-day Scrooge, Henry Travers as Clarence the angel, and George's joy as he finds his daughter Zuzu's flower in his pocket? Still, there is a darker side to the movie that many viewers miss even today, a very thin line that separates the American Dream from a nightmare and combines hope and despair. It's this balance, along with Stewart's deeply felt performance, that gives this classic its enduring power, charm and grace.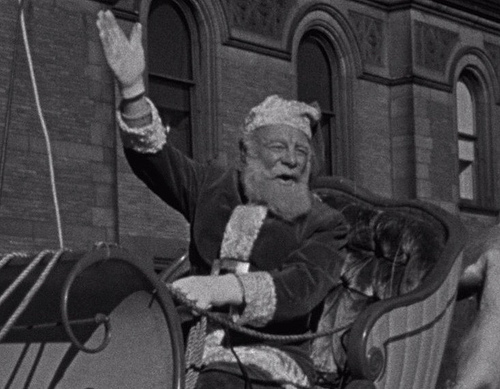 Miracle on 34th Street
(George Seaton, 1947): Often a supporting player in Christmas movies, Santa Claus gets his own starring role in this warm and witty family favorite. Kris Kringle (Edmund Gwenn in a delightful, Oscar-winning performance) visits New York City and takes a job at a department store run by Doris (Maureen O'Hara), whose little daughter Susie (Natalie Wood) doesn't believe in Santa Claus. When he tries to prove that he's not just playing Santa but
is
Santa, he has to prove his own sanity to the judicial system and, more importantly, to the children of the world. Wise, affectionate, and with a pretty sharp message about letting the season's craven commercialism getting in the way of its true meaning.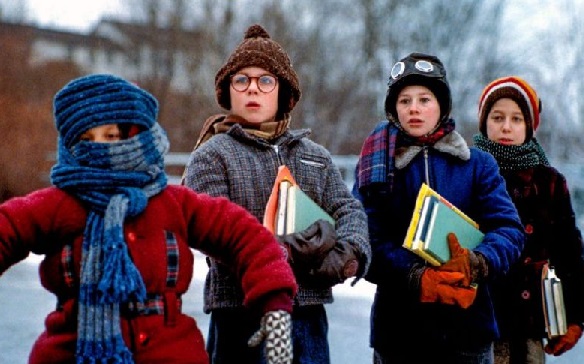 A Christmas Story (Bob Clark, 1983): Another iconic Yuletide movie, Bob Clark's charmer is known to play on TV for days on end during Christmas season marathons. It's easy to see why. Depicting the holiday through the eyes of a precocious nine-year-old boy, it glows with nostalgia and bubbles with irresistible humor. All young Ralphie (Peter Billingsley) wants is to survive childhood and get a BB gun from Santa, but things rarely go as planned when your parents (Melinda Dillon and Darren McGavin, both wonderful) think pink bunny suits make good gifts. In a movie filled with classic scenes, none is more memorable (or funnier) than Ralphie's visit to a very cranky department-store St. Nick.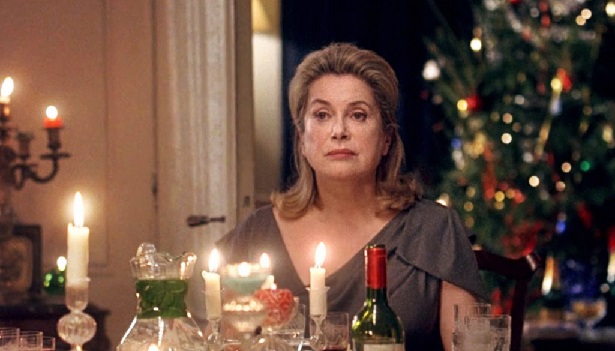 A Christmas Tale (Arnaud Desplechin, 2008): One of the most interesting filmmakers working today, French director Arnaud Desplechin offers a tragicomic banquet with this irresistible seasonal story. It follows the travails of the Vuillards, a large family often plagued by emotional and physical upheavals but is determined to put all troubles aside and pull through for the sake of the beloved matriarch Junon (French cinema legend Catherine Deneuve). With a record number of squabbling relatives and uncomfortable secrets, however, it's a job easier said than done. Even though there's no shortage of drama, the movie's mood remains exhilarating, buoyed by strong emotions and an exceptional cast. With the holidays drawing near, audiences will have the chance to discover a new Christmas favorite to set aside the old classics. With subtitles.
A Christmas Carol
(Robert Zemeckis, 2009): The beloved Charles Dickens novel never looked as ravishing as in director Robert Zemeckis' visually breathtaking, 3-D animated adaptation. Jim Carrey portrays history's most famous miser, Ebenezer Scrooge, who spends Christmas time by nursing his own bitterness and showering contempt on those around him. But when he's visited by the Ghosts of Christmas Past, Present, and Future, he comes to realize the effects of his behavior. The plot should be familiar from dozens of screen adaptations, yet Zemeckis' 3-D inventiveness (wait until you see all those snowflakes falling around you in the theater) should make audiences experience it as if for the first time. Look for it on Netflix, and relive the magic.
[headlines]
--------------------------------------------------------------

Books to Help the Professional Start the New Year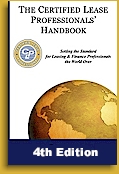 (Click categories to see books available)
Leasing Books for Christmas

Books on Equipment Leasing by Source:

Master Index


Books
Direct Purchase
Certified Leasing Professional (CLP) Foundation
Fiction
[headlines]
--------------------------------------------------------------

Sales makes it Happen---by Gerry Egan
How to Handle Vendor Points
It is common that major companies enter into referral fee or commissions to vendors of equipment, particularly manufacturers or major distributors. Most actually print both their broker and vendor fee commissions.
In this economy, more and more sales personnel are looking for extra dollars to make up for their lack of sales or ability to find financing for their customers. The question of "spiff," such as you may give a restaurant captain for a better table or fee for a seat or better seat at an event, is quite common. Spiffs for business is also becoming more common.
This first appeared in the National Association of Equipment Leasing Broker's Forum on "Ethics and Legal Issues" by Gerry Egan, well-known leasing instructor and guru. With his permission, it is printed here.
"I thank goodness for vendor points!
"This is an interesting discussion and I appreciate all the different posts and points of view. I've never engaged in much debate about the ethics or legality of the 'points' issue since, it seems to me, effective arguments can be made for either side; as has been done here. The only reason I've ever needed for not paying points to vendors has also been clearly articulated here -it doesn't work.
"It's always been presented to me as a way of getting a stream of business but if that's the deciding factor it can just as easily be used by a competitor to take that same stream of business away. Let me ask, rhetorically, is there anyone who pays points, who truly believes that I couldn't come along offering significantly higher points and not take the business away from you? You could get it back, but what would you have to do to get it back? That's the real reason I've always avoided it. It defines the reason to do business as something that I can't control and once the door is open it's all but impossible to close.
"I say thank goodness for vendor points, though, as I credit facing that issue with a large portion of whatever success I've enjoyed over many years in this business. It was about this issue that one of the single best business lessons I ever learned was taught to me by a vendor many years ago. It was a hard lesson and an unpleasant one to learn but, once I accepted it, it totally changed my business for the better, making it both easier and more profitable.
"I was fortunate to have a very difficult vendor with a very strong personality and he wasn't at all bashful about speaking candidly with me. After going around and around a few times about paying points, he told me, in no uncertain terms, that ---from his perspective--- there was no difference between me and any other leasing source and so he wanted the points from me that he could get from others. That was the lesson.
"I realized that it didn't mean diddley-squat what I thought I was doing for him or how special I thought I was; the only thing that mattered was what he thought and his request for points was telling me that he didn't see enough of a difference between me and any other company in any other way. I don't mind telling you that I didn't like hearing or thinking that and you may not either, but if you'll step back from it, and be candid with yourself, you'll realize, too, that's exactly what the whole points issue is telling us.
"Let's prove it. I did to myself. Ask yourself about it this way. If a given vendor believed, (not that you believed, but the vendor believed), that working with you got him something that was completely unique; that he simply couldn't get from any other source; that working with you had a specific, measurable and unique impact on his bottom line; would he require that you pay him points to work with you? That's how I proved it to myself.
"I began to focus my efforts exclusively on things that I could easily measure the impact of. That's how I began my focus on direct marketing and lead generation for my vendors. Every lead I generated was, by definition, a lead they didn't have and was, therefore, both measureable and unique to me. Did it work? Believe it or not, in the ensuing years, I've been asked many more times by vendors if they had to pay me points than I've ever been asked to pay points to them.
"But the dollar value of the points wasn't even the biggest impact on my business. Because I was now in charge of the leads that I worked on, my approval and funding rates skyrocketed, making the business more productive and profitable. The best part, though, was that I now appealed to the more successful vendor reps and was able to start concentrating on them and avoiding the rest. That's how I began focusing on individual, top-performer, vendor sales reps as opposed to focusing on vendor company programs. That's the application of the 80/20 concept many of you have heard me speak about before.
"It was this points issue, though, (and it's been around this industry for as long as I have been and probably a lot longer), that was the catalyst for change for me. I didn't change the vendors. I didn't change the funders. I didn't change the economy. I changed myself and how I looked at my business, (and, ultimately, how I operated it), and that made all the difference.
"For that reason, I say thank goodness for vendor points!"
Gerry Egan
Gerry is now Executive Director of the National Equipment Leasing Association.
Since 1981 has been involved in Equipment Leasing training, education, and has written many articles. He is unique in his consulting profession as " We broker leases, hold our own leases and discount leases to local banks in addition to managing and servicing the leasing programs for a couple of small banks."

[headlines]
--------------------------------------------------------------

St. Louis, Missouri---Adopt-a-Dog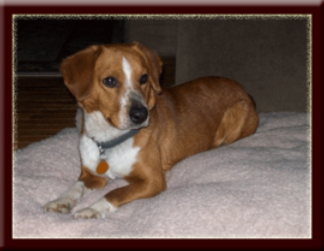 Cooper
Beagle
Male
~ 2 years old

P.O. Box 190184
Saint Louis, Missouri 63119
Phone: 314-995-9260
Email: ImpactforAnimals@aol.com
Website: www.impact4animals.com/


Adopt-a-Pet by Leasing Co. State/City
http://www.leasingnews.org/Conscious-Top%20Stories/Adopt_Pet.htm

Adopt a Pet
http://www.adoptapet.com/\

Gary DiLillo, President 216-658-5618 or gary@avptc.com

Comprehensive personal property tax outsourcing services.
Click here to see what our clients say about us.

News Briefs----

Strongest storm yet could bring flooding, tornadoes, hail and high winds to L.A. area
http://latimesblogs.latimes.com/lanow/2010/12/strongest-storm-yet-could-bring-flooding-tornadoes-hail-and-high-winds-to-la-area.html
More on E.A.R./BK Trustee Suit with Las Vegas Casino's
http://www.lvrj.com/business/refurbished-equipment-maker-described-as-massive-fraud-112236489.html
Chrysler Financial Sold to Canadian Bank
http://www.courthousenews.com/2010/12/21/32779.htm


You May have Missed---

Census: 308.7 million people live here
http://money.cnn.com/2010/12/21/pf/Census_2010/

2010 census results give Texas four additional seats in Congress
(Congress set the size of the U.S. House at 435 seats in 1910. Since then, Texas' clout relative to other states has grown steadily – though not as fast as some. California started with 11 seats and now has 53. Florida went from four to 25.
The big losers over the last century were manufacturing powerhouses like Illinois, which plunged from 27 seats to 19, and Pennsylvania, which fell from 36 to 19. Massachusetts dropped from 16 to 10. New York went from 43 to 29.)
http://www.dallasnews.com/sharedcontent/dws/dn/latestnews/
stories/122210dnnatcensus.37be72d7.html
(This ad is a "trade" for the writing of this column. Opinions
contained in the column are those of Mr. Terry Winders, CLP)

Sports Briefs----

The End Seems Near for Favre
http://www.nytimes.com/2010/12/22/sports/football/22leading.html?src=twrhp
((Please Click on Bulletin Board to learn more information))
(Leasing News provides this ad "gratis" as a means
to help support the growth of Lease Police)


"Gimme that Wine"

Talley Vineyards Appoints Eric Johnson as Winemaker
http://www.winebusiness.com/people/?go=getPeopleArticle&dataid=82123
Wine of the week: Gloria Ferrer, NV Carneros Blanc de Noirs
http://www.pressdemocrat.com/article/20101221/LIFESTYLE/101229969
Jordan Winery gives IPad to all 91 employees
http://www.thestreet.com/story/10947821/1/apples-ipad-luring-small-businesses.html
Wine Tasting Driver Convicted for two DUI Deaths
http://www.pressdemocrat.com/article/20101217/ARTICLES/101219527



Free Mobile Wine Program
http://leasingnews.org/archives/Feb2010/2_26.htm#mobile
Wine Prices by vintage
http://www.winezap.com
US/International Wine Events
http://www.localwineevents.com/
Winery Atlas
http://www.carterhouse.com/atlas/\
Leasing News Wine & Spirits Page
http://two.leasingnews.org/Recommendations/wnensprts.htm

[headlines]
----------------------------------------------------------------
This Day in American History
1696-Birthday of William Oglethorpe, English general, author and colonizer of Georgia. Founder of the city of Savannah. Oglethorpe was born at London. He died June 30, 1785, at Cranham Hall, Essex, England.
http://www.ourgeorgiahistory.com/people/oglethorpe.html
http://www.cviog.uga.edu/Projects/gainfo/hogarth3.htm
1727-Birthday of William Ellery, Signer of the Declaration of Independence, born at Newport, RI, and died there Feb 15, 1820. During the British occupation of Rhode Island, Mr. Ellery's house was burned and much of his other property "injured."
http://www.williamellery.com/
http://www.colonialhall.com/ellery/ellery.asp
1770 -Birth of Father Demetrius Gallitzin, a Dutch Catholic priest. Arriving in America in 1792, he spent his remaining years as a frontier missionary, building up the Catholic church in parts of PA, MD, VA and WV. Gallitzin became known as the "Apostle to the Alleghenies."
http://www.slider.com/enc/21000/Gallitzin_Demetrius_Augustine.htm
http://www.gsd1.org/business/GlendaleBoatSales/history.htm
http://www.catholicism.org/PAGES/gallitzin.htm
1775-Esek Hopkins of Rhode Island became the first Commander-8in-chief of the Continental Navy and severed until January 2, 1778. He also got into trouble with Congress for interpreting his orders rather broadly in diverting his fleet from its announced destination of Charleston to the Bahamas, where he made a successful raid on military stores. Congress sacked him anyway. Some say his real crimes were a hot temper and an unguarded tongue. Others say he had secret orders. Among his officers was First Lieutenant John Paul Jones, who helped take New Providence. This was the first American naval victory. Commodore Hopkins flew on this first and on other voyages the Gadsden flag, designed by a man from Charleston, Carolina, with a coiled rattlesnake and the motto ``Don't Tread on Me.''
http://www.worldsfinestnavy.com/EsekHopkins.html
http://www.famousamericans.net/esekhopkins/
http://www.sat.quarterman.org/who/essexhopkins.html
http://www.sat.quarterman.org/gif/gadsden1.gif
1807 -- Congress passes the Embargo Act, which halts all trading completely. It is hoped that the act will keep the United States out the European Wars.
1815-Birthday of Henry Highland Garnet, early Black abolitionist leader, leader of both emigration to Liberia and freedom in the United States.. Later in life, Garnet turned to religion and lost a lot of his influence on the issue of slavery, but he continued to fight for the cause and helped to improve the lives of former slaves. In 1881 he was appointed to a position in Liberia, but died only two months after he arrived in 1882.
http://www.pbs.org/wgbh/aia/part4/4h2949.html
http://www.africawithin.com/bios/henry_garnet.htm
http://www.ugrworkshop.com/hgarnet.htm
http://raider.muc.edu/~horninme/G7%20henry_highland_garnet.htm
1828 - Rachel Jackson, beloved wife of Andrew Jackson, died of heart disease just weeks before her recently elected husband was inaugurated as president of the United States.
Believing she was a free woman, Rachel married Andrew Jackson in 1791. Two years later, the couple discovered that Robards was finally suing for divorce--on the grounds of adultery and desertion. The divorce was granted, and in 1794, the couple quietly remarried. Yet, for the rest of her life, Rachel was unjustly slandered for her irregular marriage. The gossip became particularly painful during the 1828 presidential campaign when the 37-year-old scandal was resurrected as a campaign issue. Andrew Jackson defeated his opponent John Quincy Adams, but when Rachel died soon after the election, Jackson bitterly attributed her death to "those vile wretches who...slandered her."
1829 - The Baltimore & Ohio Railroad opens the first passenger railway line.
1833- Mercer University was chartered in Penfield, Georgia under Baptist support. In 1871 the college moved its campus to Macon, Georgia.
http://www2.mercer.edu/About_Mercer/default.htm
1839 - The second of triple December storms hit the northeastern U.S. The storm produced 25 inches of snow at Gettysburg, PA, and gales in New England, but only produced light snow along the coast.
1862-Birthday of Connie Mack,, Baseball Hall of Fame manager and executive born Cornelius Alexander McGillicuddy at East Broofield, MA. Mack was a mjajor league catcher who became the original manager and co-owner of the Philadelphia Athletics in 1901. He managed the team, always wearing street clothes and signaling to his players with a scorecard, through the 1950 season and retired after the 1953 season The Mackmen often finished as also rans, but his te4ams did win nine pennants and five world Series. Inducted into the Hall of Fame in 1937. Died at Germantown, PA, PA. Feb 8,1956.
http://memory.loc.gov/ammem/today/dec22.html
http://www.baseballhalloffame.org/hofers_and_honorees/hofer_bios/mack_connie.htm http://www.baseballlibrary.com/baseballlibrary/ballplayers/M/Mack_Connie.stm
1864 - Union General William T. Sherman Lincoln. Sherman captured Georgia's largest city after his famous "March to the Sea" from Atlanta. Savannah had been one of the last major ports that remained open to the Confederates. Along the way, his troops destroyed nearly everything that lay in their path. Sherman's intent was to wreck the morale of the South and bring the war to a swift end. For nearly six weeks, nothing was heard from Sherman's army. Finally, just before Christmas, word arrived that Sherman's army was outside Savannah. A Union officer reached the coast and found a Union warship that carried him to Washington to personally deliver news of the success. Sherman wired Lincoln with the message, "I beg to present you, as a Christmas gift, the city of Savannah, with 150 heavy guns and plenty of ammunition, and also about 25,000 bales of cotton."
1869-Birthday of Edward Arlington Robinson, three-time Pulitzer Prize winner best known for his short dramatic poems, including "Richard Cory" and "Miniver Cheevy." Born at Head Tide, ME, and died at Los Angeles, CA, Apr 6, 1935.
http://robinson.bokardo.com/biography.phtml
1882 - 1st string of Christmas tree lights was created by Thomas Edison.
1883-Birthday of Arthur Wergs Mitchell, leading "New Deal" Black politician, from Illinois. Died May 9, 1968
http://www.system.missouri.edu/upress/spring1997/nordin.htm
http://bioguide.congress.gov/scripts/biodisplay.pl?index=M000805
http://www.aaregistry.com/african_american_history/493/Arthur_W_Mitchell_political_pioneer
1886-The first accounting society (national) was the American Association of Public Accountants, formed in New York City. The first president was James Yalden.
1888-Birthday of Dr Chancellor Williams, historian and author of "Destruction of Black Civilization."
http://saxakali.com/Saxakali-Publications/runoko8.htm
http://www.raceandhistory.com/Historians/chancellor.htm
http://aalbc.com/reviews/chancell.htm
http://www.walmart.com/catalog/search-ng.gsp?search_constraint=3920&
search_query=Williams%2c%20Chancellor
1894-The United Sates Golf Association, the governing body for golf in the US, was founded at a meeting of representatives from five golf clubs.
1904-Birthday of Kenneth Rexroth, Beatnik Poet. Well-known San Francisco personaltiy,died June 6, 1982 in Montecito, California.
http://www.charm.net/~brooklyn/People/KennethRexroth.html
http://www.english.uiuc.edu/maps/poets/m_r/rexroth/rexroth_lif
http://www.rooknet.com/beatpage/writers/rexroth.html e.htm
http://www.amazon.com/exec/obidos/tg/detail/-/1556591713/
102-8569588-7388914?v=glance
1910-Birthday of trumpet player Reunald Jones (Count Base Band) born Indianapolis, In. Died, 1989. One of the "Jones Boys."
http://www.centrohd.com/biogra/j2/reunald_jones_b.htm
http://www.52ndstreet.com/reviews/mainstream/vajonesboys.html
1913-Pianist Dudley Alonzo Brooks(Elvis Presley band) born Los Angeles, Ca.
1914-The mood to ban alcohol as a means of ending alcoholism and its abuse
in the United States had it first test in the first alcohol prohibition vote taken in Congress that showed the House of Representatives with a dry majority. The representatives voted 197-189 in favor of a resolution to provide a constitutional amendment banning the manufacture and sale of intoxicating beverages. The resolution, offered by Representative Richmond Pearson Hobson of Alabama, failed to win the necessary two-thirds majority, but the mood and politics regarding prohibition was certainly changing. Hobson became known as the anti-alcohol crusader. Richmond Pearson Hobson was one of the great heroes of the Spanish-American War, following only Theodore Roosevelt and George Dewey. Hobson's fame and popularity was the result of leading an unsuccessful attempt to block the harbor of Santiago de Cuba by sinking the collier MERRIMAC in the entrance. Despite the fact that the effort was a failure, and Hobson and his crew were captured by the Spanish, he became a hero anyway. As a result of his status as a war hero, he was later elected to Congress, and became a prominent crusader for alcohol prohibition. He introduced the first national alcohol prohibition bill in 1911.
http://bioguide.congress.gov/scripts/biodisplay.pl?index=H000667
http://www.samford.edu/groups/amhf/id35.htm
http://www.druglibrary.org/schaffer/people/hobson/
1919-Singer Lil Green ( Lillian Johnson) born Clarksdale, MS "Why Don't You Do Rights" was her big hit, later to be the theme song of Peggy Lee.
http://www.oafb.net/once29.html
http://www.geocities.com/theblueslady.geo/LilGreen.html
http://www.artistdirect.com/music/artist/bio/0,,551235,00.html?artist=
Lillian+%22Lil%22+Green
1921- The first U.S. commercial radio license assigned to a religious broadcaster was awarded to the National Presbyterian Church of Washington, D.C. Within five years, there were over 60 other licensed religious broadcasters, including KJS_Biola (L.A.), KFUO_Concordia Seminary (St. Louis), and WMBI_Moody Bible Institute (Chicago).
1921- Country singer Hawkshaw Hawkins was born Huntington, West Virginia. A recording contract in the late 1940's with the King label yielded such hits as "I Wasted a Nickel," "Slow Poke" and "Sunny Side of the Mountain." Hawkins had little success in the 1950's, but on March 3rd, 1963, his "Lonesome 7-7203" entered the charts on its way to number one. Two days later, Hawkins was dead, a victim of the same plane crash in Kansas that killed Patsy Cline and Cowboy Copas.
1937- Lincoln Tunnel (New York NY) opens to traffic
http://www.nycroads.com/crossings/lincoln/
1938-Birthday of Mateo "Matty" Alou, former baseball player, born Haina, Dominican Republic.
http://www.baseballlibrary.com/baseballlibrary/ballplayers/A/Alou_Matty.stm
http://www.yankeeinfo.com/master.asp?id=alouma01
http://www.angelfire.com/va3/steelerchief/images/Matyalou.jpg
1939- drummer Nick Ceroli born Warren OH Died August 11,1985 He began his professional career with the Ray Anthony band in the late '50s, and progressed through the bands of Lionel Hampton, Terry Gibbs, and Stan Kenton. Never a fan of rock or "pop" music, but rather a mainstream jazz and big band player, Nick nonetheless joined Herb Alpert's Tijuana Brass in 1965. He spent five years with that incredibly successful group, lending his talent to an act once described as having "single-handedly returned instrumental music to the American popular consciousness."
http://www.centrohd.com/biogra/c3/nick_ceroli_b.htm
http://members.aol.com/jnetsites/ceroli2.html
1941 - On Decca Records, Jimmie Lunceford and his orchestra recorded "Blues in the Night", which became one of Lunceford's biggest hits. From 1934 to 1946 Jimmy Lunceford racked up 22 hits more hits.
http://www.pbs.org/jazz/biography/artist_id_lunceford_jimmie.htm
1942 - Sue Dauser takes oath of office as Superintendant of Navy Nurse Corps, becoming first woman with the relative rank of captain in U.S. Navy. She was promoted to the rank of captain on 26 February 1944.
1943-WEB Du Bois elected First black member, National Institute of Arts and Letters
http://www.csustan.edu/english/reuben/pal/chap9/dubois.html
http://www.americaslibrary.gov/cgi-bin/page.cgi/aa/dubois
1944 - During the Battle of the Bulge, General Anthony McAuliffe responds to a German surrender request with a one word answer: "Nuts!"
1944--DALESSONDRO, PETER J.
Rank and organization: Technical Sergeant, U.S. Army, Company E, 39th Infantry, 9th Infantry Division. Place and date: Near Kalterherberg, Germany, 22 December 1944. Entered service at: Watervliet, N.Y. Born: 19 May 1918, Watervliet, N.Y. G.O. No.: 73, 30 August, 1945. Citation: He was with the 1st Platoon holding an important road junction on high ground near Kalterherberg, Germany, on 22 December 1944. In the early morning hours, the enemy after laying down an intense artillery and mortar barrage, followed through with an all-out attack that threatened to overwhelm the position. T/Sgt. Dalessondro, seeing that his men were becoming disorganized, braved the intense fire to move among them with words of encouragement. Advancing to a fully exposed observation post, he adjusted mortar fire upon the attackers, meanwhile firing upon them with his rifle and encouraging his men in halting and repulsing the attack. Later in the day the enemy launched a second determined attack. Once again, T/Sgt. Dalessondro, in the face of imminent death, rushed to his forward position and immediately called for mortar fire. After exhausting his rifle ammunition, he crawled 30 yards over exposed ground to secure a light machinegun, returned to his position, and fired upon the enemy at almost pointblank range until the gun jammed. He managed to get the gun to fire 1 more burst, which used up his last round, but with these bullets he killed 4 German soldiers who were on the verge of murdering an aid man and 2 wounded soldiers in a nearby foxhole. When the enemy had almost surrounded him, he remained alone, steadfastly facing almost certain death or capture, hurling grenades and calling for mortar fire closer and closer to his outpost as he covered the withdrawal of his platoon to a second line of defense. As the German hordes swarmed about him, he was last heard calling for a barrage, saying, "OK, mortars, let me have it--right in this position!" The gallantry and intrepidity shown by T/Sgt. Dalessondro against an overwhelming enemy attack saved his company from complete rout.
1944-Birthday of Steven Norman "Steve" Carlton, baseball Hall of Fame pitcher, born Miami,Fl.
http://www.baseballhalloffame.org/hofers_and_honorees/hofer_bios/carlton_steve.htm
1946-Birthday of Diane Sawyer, journalist ("60 Minutes," "Prime Time Live"), born Glasgow, KY.
http://abcnews.go.com/sections/GMA/GoodMorningAmerica/GMA_diane_sawyer_bio.html
1946 -- Otto Graham leads the Cleveland Browns to a 14-9 victory over the New York Yankees at Cleveland Stadium in the first All-America Football Conference championship game
1947-Drummer Art Blakey's Jazz Messengers cut first record, Blue Note Label.
http://www.audiogalaxy.com/bands/artblakeysjazzmessengers/
http://www.playjazz.com/DR005.html
http://home.ica.net/~blooms/Art1.html
http://800-buy-movies.com/GeneralDVD/gr107322D1.htm
1948-Birthday of Steve Garvey, former baseball player, born Tampa, Florida.
http://www.thebaseballpage.com/past/pp/garveysteve/
http://www.baseball-reference.com/g/garvest01.shtml
1949--Robin and Maurice Gibb of the Bee Gees were born on the Isle of Man. The Gibb family moved to Australia in 1958, and the twins, along with brother Barry, began performing together. The family returned to England in 1966, where the Gibb brothers were signed by producer Robert Stigwood. A hit single, "New York Mining Disaster 1941," and a hit album followed within a year. The teenaged stars were unprepared for their sudden success, and the Bee Gees fell apart in the early 1970s. But in 1977, they contributed several songs to the soundtrack of "Saturday Night Fever." "How Deep is Your Love," "Stayin' Alive" and "Night Fever" all became number-one hits. And the "Saturday Night Fever" album was the biggest-selling L-P of all time, until Michael Jackson's "Thriller" came along.
1951---Top Hits
Rudolph, the Red-Nosed Reindeer - Gene Autry
White Christmas - Bing Crosby
Slowpoke - Pee Wee King
Let Old Mother Nature Have Her Way - Carl Smith
1952—"Ding Dong School" Premieres on TV. Named by a three-year-old after watching a test broadcast of the opening sequence (a hand ringing a bell), "Ding Dong School" was one of the first children's educational series. Miss Frances (Dr. Frances Horwich, head of Roosevelt College's education department at Chicago) was the host of this weekday show.
http://www.richsamuels.com/nbcmm/dds.html
http://www.missfrances.com/memorabilia_cartoons.htm
http://www.skypoint.com/members/schutz19/dingdon1.htm
1952-The Modern Jazz Quartet cuts first recording,Prestige label.
http://www.holeintheweb.com/drp/bhd/MJQ.htm
http://www.jazclass.aust.com/lewis.htm
1956-Elvis Presley had the most charting records this year with 17. Billboard reports Pat Boone was next with five, followed by Fats Domino, Little Richard and the Platters with three each.
1957 - No. 1 Billboard Pop Hit: "April Love," Pat Boone.
1958- "Chipmunk Song" reaches #1
http://www.poplyrics.net/waiguo/compilations/xmascarols/012.htm
http://www.psci.net/~aa9ai/chip.ra
1959---Top Hits
Heartaches by the Number - Guy Mitchell
Why - Frankie Avalon
The Big Hurt - Miss Toni Fisher
El Paso - Marty Robbins
1962-The Rebels' instrumental "Wild Weekend" is released on Swan Records. It makes it to #8 on the pop chart.
1962-The Tornadoes' "Telstar" becomes the first record by a British group to top the American pop chart. The song was inspired by the launching of the Telstar commu-satellite in July.
1963- Oakland Raider Tom Flores passes for 6 touchdowns vs. Houston (52-49)
http://www.hickoksports.com/biograph/florestom.shtml
http://www.frameposters.com/Posters_Tom_Flores.html
http://www.geocities.com/madnessmike/tom_flores.htm
1963 -Official 30-day mourning period for President John F Kennedy ends.
1965 - No. 1 Billboard Pop Hit: "Over and Over," Dave Clark Five. The song is the group's only No. 1 hit.
1967---Top Hits
Daydream Believer - The Monkees
Woman, Woman - The Union Gap
Boogaloo Down Broadway - The Fantastic Johnny C
It's the Little Things - Sonny James
1968-President-elect Richard Nixon's younger daughter, Julie, was married in New York City to Dwight David Eisenhower II, grandson of the former president.
http://www.jag.org/jn_eisenhower.htm
1969 -In San Francisco, Radio Free Alcatraz broadcast for first time on Berkeley radio station KPFA.
1972-- Joni Mitchell's For the Roses album is certified gold
1972 - Folk singer Joni Mitchell was awarded a gold record for her album, "For the Roses"; which included the song, "You Turn Me on, I'm a Radio".
http://www.jonimitchell.com/
1973 - Barbra Streisand's hit record, The Way We Were, from the movie of the same title that she starred in with Robert Redford, debuted on Billboard's pop record charts on this date. The song was on the charts for 17 weeks total, and for 3 weeks was Number 1. It was later certified gold, and it won the Academy Awards for Best Song and for Best Original Dramatic Score. The music was written by Marvin Hamlisch, and the lyrics by Alan and Marilyn Bergman.
1974-Center Phil Esposito of the Boston Bruins scored the 500th goal of his career in a 5-4 win over the Detroit Red Wings. Esposito played from 1963-64 through 1980-81 and finished with 717 regular season goals.
1975 - On CBS-TV's "All In the Family," Mike and Gloria Stivic, played by Rob Reiner and Sally Struthers, had a baby.
1975---Top Hits
That's the Way (I Like It) - KC & The Sunshine Band
Let's Do It Again - The Staple Singers
Saturday Night - Bay City Rollers
Convoy - C.W. McCall
1976 - Production of "Let's Make A Deal" came to an end. During the games show's 3,200 episodes, Monty Hall gave away an estimated $35 million in prizes and over 20,000 kisses. The show's announcer was Jay Stewart, and Carol Merrill was the spokesmodel.
1976-Bob Seger begins his breakthrough to stardom as his album, "Live Bullet," goes gold. The album features in-concert versions of "Ramblin' Gamblin' Man," "Beautiful Loser," "Get Out of Denver," "Travelin' Man" and "Katmandu."
1976-- Bob Seger and the Silver Bullet Band's Live Bullet album is certified gold
1977-Not everyone who jumped from the top of the Empire State building committed suicide, as 26-year-old Thomas Helms, who jumped from the observation deck oon the 86th floor landed on a narrow ledge on the85th floor, about 20 feet lower down. He was knocked unconscious for half an hour, but was not seriously injured.
http://www.hockey-fans.com/players/esposito.php
1978-Faces drummer Kenney Jones becomes the Who's drummer, replacing the late Keith Moon who died two months earlier.
1979-Linda Ronstadt, the Eagles and Chicago played a political benefit for California Governor Jerry Brown in Las Vegas. That show, and one the night before in San Diego, raised 150-thousand dollars.
1979--Rupert Holmes' "Escape (The Pina Colada Song)" hits #1
1983---Top Hits
Say Say Say - Paul McCartney & Michael Jackson
Say It Isn't So - Daryl Hall-John Oates
Union of the Snake - Duran Duran
Black Sheep - John Anderson
1984 - No. 1 Billboard Pop Hit: "Like a Virgin," Madonna. Billboard ranks the song as the top single of 1984.
1984 - CBS Records it would release Mick Jagger, of the Rolling Stones, first solo album, set for release in February, 1985. After a 20-year career with the self- proclaimed "greatest rock 'n' roll band in the world," Jagger went solo with the album: "She's the Boss".
http://www.amazon.com/exec/obidos/tg/detail/-/B000002IXG/
102-8569588-7388914?v=glance
http://www.sweetstar.com/song/b000002ixg
1986 - "Sports Illustrated" magazine named Joe Paterno Sportsman of the Year; whose naming marked the second time a coach won the honor. The first coach to do so was UCLA basketball legend, John Wooden. For this issue, the magazine chose to change its logo to a two-line design.
http://sportsillustrated.cnn.com/features/2002/sportsman/master_list/
http://www.gopsusports.com/football/people/paterno/paternobiobody.cfm
http://www.hoophall.com/halloffamers/Wooden.htm
1989- 137 cities set record lows for this date. 35 of those cities established new lows for December. New all-time records were set -4ºF in Oklahoma City OK, -6ºF in Tulsa OK, -12ºF in Pittsburgh PA, -18ºF in Denver CO, -23ºF in Kansas City MO, -42ºF in Scottsbluff NE, -47ºF in Hardin MT & -60ºF in Black Hills SD.
1991---Top Hits
Black or White - Michael Jackson
It's So Hard to Say Goodbye to Yesterday - Boyz II Men
All 4 Love - Color Me Badd
My Next Broken Heart - Brooks & Dunn
1991-Gregg Allman makes his acting debut as a drug kingpin in the flick, "Rush." Eric Clapton did the excellent music score.
1993-lake effect snows buried Turin, NY under 45 inches of snow with 5 inches falling in just 20 minutes. Boonville, NY had 31 inches in two days.
1996-Right wing Brett Hull of the St. Louis Blues became the 24th player in NHL history to score 500 regular-season goals. He tallied goals Nos.498,499 and 500 in a 7-4 victory over the Los Angeles Kings. Another goal, originally thought to be No. 500 was later credited to teammate Sepahne Matteau. Hull and his father Bobby thus became the first father-and-son duo in NHL history to score 500 goals each.
http://www.hockey-fans.com/players/brett-hull.php
1998 -- U.S. Woman Combat Pilot Sees Action -- December 22, 1998 -- ABOARD THE USS ENTERPRISE (AP) -- The first American woman fighter pilot to see combat action took part in the air strikes on Iraq. Navy Lt. Kendra Williams, 26, flew her FA-18 fighter-bomber as part of the attack force launched from the aircraft carrier USS Enterprise in the Gulf. Williams, who was raised in Anchorage, Alaska, was among the first group of women allowed to train for fighter duty, military officials said Tuesday. She graduated from jet training at the Naval Air Station in Kingsville, Texas, in 1997.
http://www.ctie.monash.edu/hargrave/williams_k.html
2005--The internet search engine Google announced that Janet Jackson was the most-searched name during the last twelve months, with people looking for pictures from her so-called "wardrobe malfunction" at Super Bowl 38 when she exposed her right breast.

[headlines]
--------------------------------------------------------------
American Football Poem
Sir Andrew Barton
(excerpts of a Scottish ballad)

"Fight on, my men," says Sir Andrew Barton,
"I am hurt, but I am not slain;
I'll lay me down and bleed a while,
And then I'll rise and fight again.
"Fight on my men," says Sir Andrew Barton,
"These English dogs they bite so low;
Fight on for Scotland and Saint Andrew
Till you hear my whistle blow!"
But when they could not hear his whistle blow,
Says Harry Hunt, "I'll lay my head
You my board yonder noble ship, my lord,
For I know Sir Andrew he is dead."
With that they boarded this noble ship,
So did they it with might and main;
And found eighteen score Scots alive,
Beside the rest were maimed and slain.
My lord Howard took sword in his hand,
And smote off Sir Andrew's head;
The Scots stood by and did weep and mourn,
But never a word durst speak or say.
He caused his body to be taken down,
And over the hatch board cast into the sea,
And about his middle three hundred crowns:
"Wheresoever thou lands, it will bury thee."
The National Football League (NFL) has had only one head coach with a Harvard degree, but he was an awfully good one. This year, Marv Levy, A.M. '51, who led the Buffalo Bills to four straight Super Bowl appearances--a feat matched by no other coach--was inducted into the NFL Hall of Fame in Canton, Ohio. At the ceremony, ESPN's Chris Berman introduced Levy by booming out the coach's signature line: "Where would you rather be than right here, right now?"
That question, embodying a Zen-like wisdom, helped focus athletes for the battle. Levy used it before every game for 44 years. His NFL teams compiled a regular-season record of 143-112 and went 11-8 in the postseason. The Bills destroyed opponents with their famous "no-huddle" offense run by flashy quarterback Jim Kelly, and boasted stars like running back Thurman Thomas, receiver André Reed, and defensive end Bruce Smith.
But perhaps Levy's greatest coaching achievement came in remobilizing the Bills each fall during their four-year Super Bowl run, since the team lost each of those big games. "Losing each one was tremendously disappointing," says Levy, who was 65 when the streak began. "I'd like to be able to say that we won one of them, or all four, but that's not going to change. Yet each time, our athletes showed their resilience--they got right back to work. The only way to win a Super Bowl is to get into it." After the first loss, a 20-19 heartbreaker to the New York Giants, the coach recalled a small book of poetry his mother had given him when he went into the service, and typed out four lines from an unknown British poet:
Fight on, my men, Sir Andrew said,
A little I'm hurt but not yet slain.
I'll just lie down and bleed awhile,
And I'll rise and fight again.
"Eight or ten players came up and asked for a copy of that poem," says Levy, who on another occasion cited Hemingway's definition of character as "grace under pressure," suggesting why one newspaper called him a "Renaissance man on the sidelines."
His own college-football career took place at Coe College in Iowa, where Levy was both a running back and a member of Phi Beta Kappa. "I loved the coaches at that small college--their high ideals," he recalls. "They were models who embodied everything I wanted to be." After graduation in 1950, he "reluctantly trudged off" to Harvard Law School, but immediately found himself sitting in classes thinking, "I don't want to be a lawyer--I can't take this." Levy called home to tell his father he was dropping out of law school, and that what he really wanted to do was be a football coach. "There were 30 seconds of painful silence," he recalls, before his father said, "Be a good one."
Levy quickly transferred into a master's program in history at the Graduate School of Arts and Sciences, where he studied under luminaries such as Arthur Schlesinger Sr., Merle Fainsod, and Sidney B. Fay, who advised Levy's thesis on the Lend-Lease program. The future leader also attended every Harvard football game. "I cannot avow that what I learned at Harvard prepared me precisely for a career as a football coach," Levy wrote in a 1994 memoir for the Phi Beta Kappa newsletter, the Key Reporter. "Perhaps being in an environment where such earnest enthusiasm pervaded all the activities--intellectual and nonacademic--of those who made up the Harvard community helped me understand how important it is to be associated with people who are intrinsically motivated."
Levy's coaching career began at St. Louis Country Day School, and included college jobs at Coe, New Mexico, William and Mary, and Berkeley, where future San Francisco 49er coach Bill Walsh was his assistant. (In 1970 Levy would be a finalist for the Harvard head coaching job that ultimately went to Joe Restic.) In 1978 he got his first NFL head coaching job with the Kansas City Chiefs and joined the Bills in 1986, staying through the 1997 season. When Levy took charge of the New Mexico program, he was the youngest head coach of a major college team in America, and by 1994 he had become the NFL's oldest head coach. "Challenge my coaching accomplishments if you wish," he wrote in the memoir. "But my stamina, at least, defies criticism."
"I went into football because I enjoyed it," he says. "You are surrounded by these great role models, playing a game that's energizing--and that's your life's work? How lucky can you get?"
(by the way, the poem is really a ballad about a Scottish Captain killed by the British, a true story remembered as a song, but that is another story for another day.)
--------------------------------------------------------------

SuDoku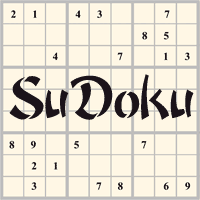 The object is to insert the numbers in the boxes to satisfy only one condition: each row, column and 3x3 box must contain the digits 1 through 9 exactly once. What could be simpler?
http://leasingnews.org/Soduku/soduko-main.htm
--------------------------------------------------------------

Daily Puzzle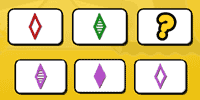 How to play:
http://www.setgame.com/set/puzzle_frame.htm
Refresh for current date:
http://www.setgame.com/set/puzzle_frame.htm
--------------------------------------------------------------


http://www.gasbuddy.com/
http://www.gasbuddy.com/GB_Map_Gas_Prices.aspx
http://www.gasbuddy.com/GB_Mobile_Instructions.aspx
--------------------------------------------------------------

Weather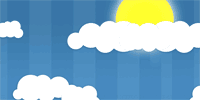 See USA map, click to specific area, no commercials
--------------------------------------------------------------

Traffic Live---
Real Time Traffic Information
You can save up to 20 different routes and check them out with one click,
or type in a new route to learn the traffic live
--------------------------------