Carlsbad, California

Vendor Account Manager
- Strong background w/emphasis application-only marketplace
- Commission Only and Results Oriented Sales Professional
- Relationships in place to provide immediate opportunities
- Vendor marketing and program development experience

Documentation/Funding Coordinator
Coordination of all documents with the Lessee and Vendor, Insurance, Vendors Invoices, Title Processing,
and Equipment Deliveries.

Experience with Vision and Salesforce.com -- big plus

email- resumes@ilslease.com


Wednesday, December 14, 2011



Today's Equipment Leasing Headlines

New Classified Ad Section
Open Positions at Leasing Funders/Various Locations
Classified Ads---Sales
Operation Lease Fleece Sentencing Donnybrook
by Christopher Menkin
Equipment Lessor Gets Stung in Assignment Trap
by Tom McCurrin
Classified Ads—Help Wanted
Salvation Army Kettle Drive --USA/Canada
Letters!?---We get eMail
Lynne Wicker Named Chair of NEFA Finance Summit
Classified ads— Operations/Remarketing/Repossessions
News Briefs---
Fed Takes No Action, Citing Signs of Moderate Growth
HP Introduces "Step Payment" FMV Lease Program
Municipal Leasing Remains Strong Despite Dire Forecasts
Do Big Banks Lend Enough to Small Business?
Ex-WaMu Executives Settle FDIC Lawsuit for $64MM
Playboy Magazine moving to Los Angeles

Broker/Funder/Industry Lists | Features (collection)
Top Ten Stories Chosen by Readers | Top Stories last six months
Taxes Paid by Top Corporations/Plus Lobbyist Fees
You May Have Missed---
Workout for Skiers and Snowboarders
SparkPeople--Live Healthier and Longer
Sports Briefs---
Football Poem
California Nuts Briefs---
"Gimme that Wine"
This Day in American History
SuDoku
Daily Puzzle
GasBuddy
Weather, USA or specific area
Traffic Live----

######## surrounding the article denotes it is a "press release" and was not written by Leasing News nor information verified, but from the source noted. When an article is signed by the writer, it is considered a "by line." It reflects the opinion and research of the writer. It is considered "bias" as it is the writer's viewpoint.



[headlines]
--------------------------------------------------------------

New Classified Ad Section
Open Positions at Leasing Funders/Various Locations
Here are some examples, such as a search in open position at Bank of the West, State of California, keyword leasing:
Middle Market Senior Relationship Manager Los Angeles, CA, USA 12/07/2011

Equipment Finance Division Account Manager San Francisco, CA, USA 11/10/2011
Operations & Administration Manager San Francisco, CA, USA 10/04/2011
Special Assets Division Manager San Francisco, CA, USA 09/20/2011
EFD Credit Manager San Francisco, CA, USA 09/16/2011
Senior Relationship Manager - CBO- Pasadena, CA Pasadena, CA, USA 08/17/2011

De Lage Landen

Business Consultant / Modeling Expert PA - Wayne PA Business Consultant
Risk Officer CCO Domain - Level 1 PA - Wayne PA Credit/Risk Management
Direct Capital

Finance Manager DCC Headquarters
Process Improvement Project Leader DCC Headquarters
GreatAmerica Leasing

Credit Analyst I (Cedar Rapids, IA)
Credit Analyst Summer 2012 Internship (Cedar Rapids, IA)
Director, Strategic Marketing (Kennesaw, GA)
Documentation Specialist (Cedar Rapids, IA)
Legal Assistant (Cedar Rapids, IA)
Portfolio Manager (Cedar Rapids, IA)
Programmer Analyst (Cedar Rapids, IA)
Technical Sales Engineer (Cedar Rapids, IA)
http://www.leasingnews.org/Classified/open_funder.html


[headlines]
--------------------------------------------------------------
Classified Ads---Sales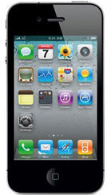 (These ads are "free" to those seeking employment or looking
to improve their position)

California
Aggressive, competitive self-starter with vendor/direct equipment
leasing and asset-based lending experience. Success in business banking sales and financial planning.
Email: dsp559@hotmail.com | Resume


Colorado
Award winning and strategic leasing sales professional with eleven years experience in Technology, Medical, Furniture, and Office Automation. Only seeking positions offering a base salary with benefits.
anderson_678@earthlink.net
Garfield, NJ
15 years experience small to large ticket sales exp. All types of equipment industries. Vendor & direct. Self motivated. Work with leasing company or broker.
Tony Lio tonylio@optonline.net
Montgomery, AL
Individual with 10 years advertising sales exp. & 7 years insurance sales exp. Wants independent contractor situation in Alabama.
Work with leasing company or broker. 334-590-5133
E-mail: billmcneal2003@yahoo.com
Orange County, CA
20+ years in leasing sales & sales management.
Have estab. existing remote office with Lessee /Vender following.
Looking for a partnership w/funding source.
shermbp@gmail.com
Pittsburgh , PA
Aggressive self starter looking for leasing position w/10 plus yrs sales exp., plus banking experience 814-227-4592
mwiser500@hotmail.com
San Francisco Bay Area:
15 year Vendor Program Agreement HUNTER. Currently employed at major IT manufacturer captive supporting direct and channel sales. Must have base, commission and benefit package.
E-mail: VdrPgmBizDev@aol.com
Stuart, FL
Lease professional seeking bank sub, captive or other self-funded lessor. Sales position or other. Mid ticket large territory experience.
David34983@att.net

Texas/Oklahoma
15 year lease vet looking for plact to take business.great references. all major equipment types. open to compensation. please contact if interested.
E-mail: bankingdallas@yahoo.com
Free Posting for those seeking employment in Leasing:
http://www.leasingnews.org/Classified/Jwanted/Jwanted-post.htm
All "free" categories "job wanted" ads:
http://www.leasingnews.org/Classified/Jwanted/Jwanted.htm

(This ad is a "trade" for the writing of this column. Opinions
contained in the column are those of Mr. Terry Winders, CLP)
[headlines]
--------------------------------------------------------------

Operation Lease Fleece Sentencing Donnybrook
by Christopher Menkin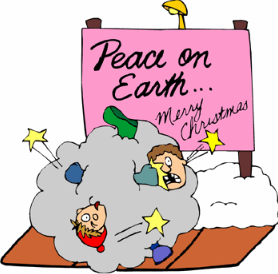 In November, 2007 the FBI investigation dubbed "Operation Lease Fleece" charged 23 in their roles in a fraud scheme that allegedly caused more than $20 million in losses to several lending institutions that believed they were financing equipment leases. All 23 have admitted and signed an agreement, most with both fines and jail time. At this date, less than half have been sentenced.
In up-dating the changing of sentencing of those who pled guilty in Operation Lease Fleece, 30 to date, forging sale/leasebacks and sometimes no equipment in leases to funder, it appears a group of alleged victims do not like the lenient sentences being given out, as well as contend that several of those who pled guilty are still active in the same schemes they had plead guilty to.
In the sentencing of Kirk A. McMahan, Newport Beach, California, of Brickbanc, some pretty strong things were said about McMahan, and one of the alleged ring leaders, Adam Zuckerman of Brickbanc and many other companies. On November 29, 2011, Plaintiffs Mark Warner, Michael Roberts, Glenn Puit, Darren Meade, Keith Lewis, Rachel Green, Jerry Gilbert, Charlene Egland, Jeff Corbett, Scott Connelly, Don Aspinal, and Vince Andrich showed up to protest the light sentence of Kirk A. McMahan, recommended by the Assistant US Attorney Jennifer L. Waier, as well as state that and McMahan and Zuckerman were continuing the same "criminal scheme." A formal petition was presented (1).
There are over 200 pages concerning the hearing where Judge Cormac J. Carney insisted on hearing those in attendance about their claims. In reading the documents, it appears Assistant U.S. Attorney Jennifer L. Waier was not happy about the comments from those in attendance, was recommending a lighter sentence, claiming Mr. McMahan was not the man he was when arrested November 7, 2007, and the charges being heard in court were unsubstantiated, although the alleged victims did provide exhibits.
As those in the hearing were introduced, it almost appears like a donnybrook, although Judge Carney seems to have it all under control; the Assistant US Attorney seems thrown by the accusations as if the alleged victims were from another planet.
The alleged victims claimed that Kirk A. McMahan and Adam Zuckerman were using "Mercury Ventures" and "The X Banker," "...which offers small business owners the offer of equipment leases---the core of the BrickBanc scheme. In one part, they note he was introducing himself as "Adam Stuart' and when discovered tied to "Operation Lease Fleece," said he had dropped using Zuckerman, according to Jeff Corbert, to avoid anti-Semitism (3, page 52.)
The case has been going on for over four years, with sentencing continuing to be postponed. In the "exhibits" both the judge and Assistant US Attorney explain why and give their opinions, as well as alleged victims talking about testimony to the FBI agent who appeared in charge of the case, with Judge Carney seeming not wanting this time to take the recommendation of Assistant U.S Attorney Waier, which is the general procedure to accept what the defendant and prosecutor have worked out. Judge Carney appeared to genuinely want to learn more about what the alleged victims were claiming, and particularly not directly in an ad hoc proceeding, but taking it a step higher with attorney representation and evidence. Judge Carney will be making a ruling on the matter.

Other trial sentences continued:

Houshang Jangi of CapitalWerks Sentencing to 12/12/2011 11:00 AM before Judge Cormac J. Carney (no additional information available at press time).
Ziya Arik of CapitalWerks Continuing Sentencing hearing to 4/30/2012 11:00 AM before Judge Cormac J. Carney.
Les Spitzer, Grenada Hills, who worked at Pyramid Infinite, sentencing sent for 4/9/2012 10:00am before Judge Cormac J. Carney
Adam Zuckerman, head of BrickBanc and others, sentencing set for 3/19/2012 11:00am before Judge Cormac J. Carney (going on four and a half years since pleading guilty!)
Here are typical sentences received, and may be considered "lenient" as well as this case has been open for over four years and a half years, quite a long time for cases in recent history, especially this dollar amount:
http://leasingnews.org/archives/Oct2011/10_26.htm#sentenced

http://leasingnews.org/archives/Oct2011/10_10.htm#eight

(1) McMahan Preliminary new charges
http://www.leasingnews.org/PDF/KirkAMcMahan.pdf
(2) Exhibits A -court hearing (107 pages)
http://leasingnews.org/PDF/McMahan_exhibitsA.pdf
(3) Exhibits B -court presentation (93 pages)
http://leasingnews.org/PDF/McMahan_ExhibitsB.pdf

Previous Operation Fleece Stories:
http://www.leasingnews.org/Conscious-Top%20Stories/Lease_Fleece.htm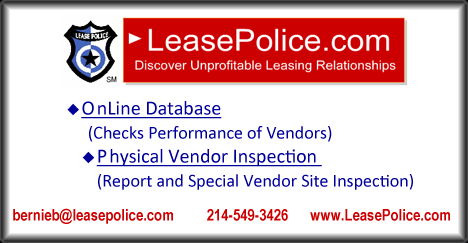 (Leasing News provides this ad "gratis" as a means
to help support the growth of Lease Police)
[headlines]
--------------------------------------------------------------

Equipment Lessor Gets Stung in Assignment Trap
by Tom McCurrin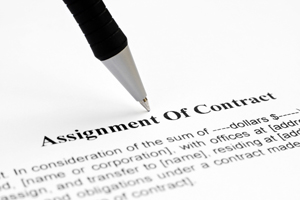 Assignments of equipment leases are less common than they were in the heyday of leasing, but many lease cases are still going to trial, and many of those cases are still assignments.
The problem with taking cases to trial based on an assigned lease is authentication. It is general rule of evidence that all documents, to be admitted into evidence, must be authenticated by a witness. Such authentication is generally to insure that the document is what it purports to be, and consists of an officer who is a custodian of the document and can testify as to its authenticity as a business record of the party, or by a person who saw it signed. In Lyon Financial Services, Inc. v. Fernando, Slip Copy, 2011 WL 5428738 (Wis. Ct. App. 2011), the equipment lessor went to trial in a Wisconsin trial court and out of the box attempted to introduce the assignment of the lease from Partners Equity Capital Company. However, the lawyers did not have a witness who negotiated the assignment, was familiar with the signatures, and since the document was not created by Lyon Financial Services, it was not a business record of the lessor.
After much legal wrangling, the lessor's case was dismissed. The Court concluded that the lessor's testimony did not authenticate Assignment, since it was not a business record of the lessor and no one was available to authenticate the signatures. Moreover, lessor's representation had no personal knowledge of the assignment. Thus, the Court could not be sure that the document was what it purported to be.
Thus, on the first day of trial, the case was thrown out.
In defense of the equipment lessor, some states have "migration" evidence rules, when a document which is not a business record of the party becomes so, when the document is transferred to the new entity. Apparently, Wisconsin has no such legal standard.
The equipment lessor which is taking a lease by assignment should, if all possible, have a stand alone assignment, instead of a blanket assignment with an attached Schedule which was a problem here. There is some discussion in the Lyon case that the case might not have been thrown out if the matter involved a stand alone assignment as opposed to a multi-page schedule.
In addition, in order to self authenticate the signatures, notaries should be used, because notarized documents are self authenticating in many States. As a last resort, leasing attorneys need to obtain a stipulation in advance of the trial as to the authentication of the operative lease documents (often called "Requests for Admission" and failing that should have the appropriate employees ready to appear for trial to properly authenticate the disputed documents.
Tom McCurnin
Barton, Klugman & Oetting
350 South Grand Ave.
Suite 2200
Los Angeles, CA 90071
Direct Phone: (213) 617-6129
Cell (213) 268-8291
Fax: (213) 625-1832
Email: tmccurnin@bkolaw.com
Visit our Web Site at: www.bkolaw.com
Lyon Financial Assignment (7 pages):
http://leasingnews.org/PDF/LyonFinancial_AssignmentCase.pdf

[headlines]
--------------------------------------------------------------
Leasing Industry Help Wanted
Carlsbad, California

Vendor Account Manager
- Strong background w/emphasis application-only marketplace
- Commission Only and Results Oriented Sales Professional
- Relationships in place to provide immediate opportunities
- Vendor marketing and program development experience

Documentation/Funding Coordinator
Coordination of all documents with the Lessee and Vendor, Insurance, Vendors Invoices, Title Processing,
and Equipment Deliveries.

Experience with Vision and Salesforce.com -- big plus

email- resumes@ilslease.com



Interviewing Leasing Professionals With Proven Track Record and Established Book of Business.
Envision Provides: 1) Monthly Base Salary 2) Established Funding Sources 3) Fun Working Environment 4) Full Benefits (Health Insurance, 401k)
5) Aggressive Commission Structure.
Resumes To: careers@envisioncapitalgroup.com
Contact: Stephanie Cruz (949) 225-1740
Envision Capital Group is dedicated to providing the best in class products and service to our employees, customers, vendors and partners in the small and middle ticket commercial finance industry. With over 50 years of combined experience we have the knowledge, skills, abilities and relationships to help you reach your goals.
For information on placing a help wanted ad, please click here:
http://www.leasingnews.org/Classified/Hwanted/Hwanted-post.htm

Please see our Job Wanted section for possible new employees.

[headlines]
--------------------------------------------------------------


U.S.A.

At press time, $950
(need to reach $1525 to match challenge
by the end of December 15th)
John Caulfield, President, Forum Financial Services gave a challenge to reach the goal of $2500. At the time, the kettle had $525. He will match the donations if the kettle reaches $1,000 new contributions since the $525. (At this date, we are short)
You can have the donation to your community or specific Salvation Army Service.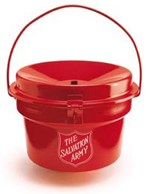 (Please click on kettle)
CANADA
At press time, $150
(Please click on kettle)
Note: URL that follows allows you to choose your Country of
residence and method of payment:
https://secure20.salvationarmy.org/

[headlines]
--------------------------------------------------------------
Letters!?---We get eMail
(In Chronological order)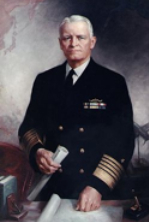 "Reflections on Pearl Harbor" by Admiral Chester Nimitz
http://leasingnews.org/archives/Dec2011/12_06.htm
"Thanks for sharing those reflections of Pearl Harbor. Gave me Goosebumps. Admiral Nimitz was definitely the man for the job."
Bob Borden

"This is a beautiful sentiment; thanks for sending it to me."

Henry Frommer
"Great excerpt Kit."

Ross Guilford
"Thanks for the time and effort you put in to inform our industry. Your article on Admiral Nimitz was great. I forwarded it to my Dad, who was stationed in Hawaii after WWII and he enjoyed it."
Jerry Thompson
"Thanks for running this today!"

Zak Bell
"A great story."

Ted Pawlikowski

"Your story today is appreciated!"

John P Greco
"Great story… thanks for sharing… My son-in-law is in the Coast Guard and is career oriented. He served on a boat called the Nimitz… it is now clearer to be where it got its name… as you can tell I'm pretty proud of him."
Richard Gatelli
"Great Message today, Kit. Very inspiring.

"Best wishes for your continuing success,"

Steve Dinkelaker, President
American Lease Insurance Agency Corporation
"Powerful, what a positive thinker...thanks so much for sharing. As many war movies that I have watched, and Pearl harbor being one of the most, why no one has ever chosen to place this in their script escapes me.
"I have saved this and will use it.
"All The Best!"
Don A. Marchant
"I would add/modify the Japanese errors. One of the major errors the Japanese made, since they had intelligence information, was not to wait until the Enterprise was docked in Pearl Harbor. Carriers were the new "battleships" of modern war. While the Japanese did not hit the storage tanks in the first attack, the real mistake was the decision making process. The Japanese cancelled a second wave attack. Very costly to them and very quickly costly and this was the really the major mistake behind the assets not hit as mistakes number two and three listed by Nimitz."
Jerry Bernardy
(Of course, Admiral Nimitz was not aware at the time that a second wave was planned, but cancelled. However, it does prove his point that someone above was on our side. The battleship "Lucky Lou" made it out to sea, an air craft carrier was not in port when the raid happened, and as "Victory at Sea" series show, the Japanese Admiral worried that so many planes were shot down, they didn't get all the battleships and carrier, and decided it was safer to move out of the area than risk another attack.
(The major point of the story was his positive attitude, turning something very negative into a fighting viewpoint. Editor)
"Thanks for all the years of information and new programs…
Best of good health and Merry Christmas to you and your family."

elsank

(Leasing News received many more such comments about Admiral Nimitz, but these are people who responded that we could quote them in "We get eMail." Editor)
Copier Wars---It's more than the lease payment
http://leasingnews.org/archives/Nov2011/11_23.htm#copier
"We very much enjoyed your article last week that called attention to one of the most common ploys used in copier leasing, i.e. the evergreen clause. Can we reprint part of that article to use in our newsletter that we send to customers?"

Kevin F. Clune, CLP | President | Clune & Company LC

(Except for licensed cartoons, any article may be quoted from Leasing News. editor)

"Another great article about evergreen provisions. Keep 'em coming!"

Brandon J. Mark
Attorney at Law, Admitted in Utah and Oregon
Parsons Behle & Latimer

Comprehensive personal property tax outsourcing services
We accept file exports and integrate personal property tax information with all lease management or accounting software. No other firm offers the combination of individual attention, software capabilities expertise, "full disclosure" and web port accessibility to information more than we do.

Click here to learn what our clients say about our service
Gary DiLillo, President 440.871.0555 or gary@avptc.com

[headlines]
--------------------------------------------------------------
#### Press Release #############################

Lynne Wicker Named Chair of National Equipment Finance Summit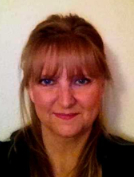 Raleigh, NC. – Lynne Wicker, National Remarketing Manager of RTR Services Incorporated, has been named Chairperson of the 2012 National Equipment Finance Summit to be held in San Diego, California, March 22-24, 2012.
Gerry Egan
Exec. Director, NEFA
"Lynne is an active member of the National Equipment Finance Association, (NEFA), who is widely known and respected by equipment finance professionals across the country," said Gerry Egan, Executive Director of NEFA, in making the announcement. "She's been involved in planning other events for us and is a great choice as Chairperson of this popular, early spring event.
The National Equipment Finance Summit will be held, March 22-24, at the beautiful Hilton San Diego Resort and Spa. The Summit attracts NEFA members and other industry professionals from across the US and Canada for educational programs as well as to meet with exhibitors from leading edge suppliers and funding sources, participate in industry discussions, make valuable industry networking connections, and enjoy social events.
"I'm excited to be the Chairperson of the 2012 Summit" said Wicker. "We've chosen a beautiful location at a great time of year and we're putting together a high-value program of presentations. We'll have programs for brokers who are interested in transitioning to lessors as well as topics geared toward more experienced, larger companies. But with all there is to do in and around San Diego, especially at the end of winter, my real challenge," she said, "will be to keep people thinking about equipment financing!"
Registration for the 2012 National Equipment Finance Summit will be open immediately following the holidays. For more information, visit: www.EquipmentFinanceSummit.org; or: www.NEFAssociation.org.
##### Press Release ############################
[headlines]
--------------------------------------------------------------
Classified ads— Operations / Remarketing / Repossessions

Leasing Industry Outsourcing
(Providing Services and Products)
Operations: Houston, TX
Silverlake Inspections LLC is an independent contracting company for real estate and equipment verification with pictures.
Email: jimh05@sbcglobal.net

Operations: Portland , OR
Portfolio Financial Servicing Company provides state of the art portfolio servicing for portfolios of all sizes.

800-547-4905

sales@pfsc.com
Operations: Roseburg, OR
Tired of paying a full time documentation person? Try outsourcing. Ideal for anywhere in the USA. E-mail or Call Trina Drury


541-673-4116

or 541-784-7973.
email: doc_prep@yahoo.com


Repossessions: Southern California (except San Diego).
Full service repossession agency. All vehicles, big rigs, boats, heavy equipment and machinery. Licensed and insured 818-786-7376. www.simonsrecovery.com. adam@simonsrecovery.com
Repossessions: Canada
Cease Bailiff Services Incorporated:
Asset Investigation/Tracing; Asset Recoveries; Asset Protection/Security
Asset Liquidations/Sales; Ottawa, Canada;www.ceasebailiff.ca dave@ceasebailiff.ca; Phone

613 898 7376

; Fax 613 225 2452

Remarketing: Los Angeles, CA
Video, Audio, Film, Computer, IT, Test, Presentation Equipment
We pay cash / 3 million in buying power /Quick Quotes
UBG 800-570-5224
jon@usedvideo.org


Repossession/Remarketing: Portsmouth, NH
Six Sigma Processes. Unique Approach. Pride. Professionalism. Skip tracing, legal, storage, logistics. lowest cost, industry leading recovery rates/amounts. 855.EENGINE
http://lendersolutions.equipmentengine.com
Repossession:
South East US- AllState Asset Management
Recovery, remarketing, inspections. 25 years experience, dedicated to deliver, prompt, professional services.
Call Brian @

704-671-2376


brian.buchanan@allstateassetmgmt.com

Repossessions:
All kinds of vehicles, equipment and machinery. Anywhere in the United States. Anything, Anywhere, Professionally
800-755-1968
Rayc@american-locators.com


Repossessions/Remarketing
Bulldog Asset Management provides recovery and remarketing services with a difference. Contingent repos, free storage and industry experts to remarket. Email:Jamie@bulldogasset.com
www.bulldogasset.com
All "Outsourcing" Classified ads (advertisers are both requested and responsible to keep their free ads up to date:
http://www.leasingnews.org/Classified/Outsourcing/Outsourcing.htm
How to Post a free "Outsourcing" classified ad:
http://www.leasingnews.org/Classified/Outsourcing/Outsourcing-post.htm

[headlines]
--------------------------------------------------------------

Costa Mesa, California-- Adopt-a-Dog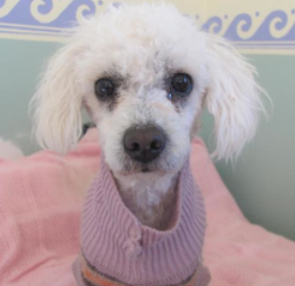 Fifi LeRue
Poodle Mix
Small
Female
"Fifi is a darling 1 year old poodle mix. She has gorgeous fluffy white hair that has been groomed so she looks her best for her new family. Her hair is considered to be hypoallergenic. Fifi is as sweet as they come, she loves everybody. She enjoys walks, chasing balls, and tugawar. Fifi also adores the creature comforts of life such as big soft doggie beds.
"If you would like to meet Fifi please email ahome4ever@gmail.com or call 702-249-3817"
Adopt-a-Pet by Leasing Co. State/City
http://www.leasingnews.org/Conscious-Top%20Stories/Adopt_Pet.htm

Adopt a Pet
http://www.adoptapet.com/

News Briefs----

Fed Takes No Action, Citing Signs of Moderate Growth
http://www.nytimes.com/2011/12/14/business/economy/fed-says-economy-is-expanding-moderately.html
HP Introduces "Step Payment" FMV Lease Program
http://www.marketwatch.com/story/hp-offers-business-savings-with-two-leasing-promotions-2011-12-13
Municipal Leasing Remains Strong Despite Dire Forecasts
http://www.equipmentfa.com/ReadArticle.aspx?id=184
Do Big Banks Lend Enough to Small Business?
(adjust size if would like fonts larger)
http://www.leasingnews.org/PDF/Debate_wsj.pdf
Ex-WaMu Executives Settle FDIC Lawsuit for $64MM
(original wanted $900 MM)
http://www.nytimes.com/2011/12/14/business/ex-bank-executives-settle-fdic-suit.html

Playboy Magazine moving to Los Angeles
http://www.chicagotribune.com/business/breaking/chi-playboy-headquarters-chicago-los-angeles-20111213,0,3196014.story
----------------------------------------



You may have missed---

Taxes Paid by Top Corporations/Plus Lobbyist Fees
http://leasingnews.org/PDF/ReportTaxDodgerLobbyingDec6.pdf
John Kenny Receivables Management

• End of Lease Negotiations & Enforcement • Fraud Investigations
• Credit Investigations • Asset Searches
• Skip-tracing • Third-party Commercial Collections

john@jkrmdirect.com | ph 315-866-1167| www.jkrmdirect.com
(Leasing News provides this ad as a trade for investigations)
----------------------------------------
SparkPeople--Live Healthier and Longer

Workout for Skiers and Snowboarders
http://www.sparkpeople.com/resource/fitness_articles.asp?id=1219
------------------------------------------

Sports Briefs----

Eddie DeBartolo likes this San Francisco 49ers team -- a lot
http://www.contracostatimes.com/tim-kawakami/ci_19532984
Santa Clara votes to OK 49ers stadium financing
http://www.sfgate.com/cgi-bin/article.cgi?f=/c/a/2011/12/13/MNEV1MC1VS.DTL&tsp=1



-----------------------------------------
Football Poems
Spinning Records With Spinoza

Spinning records with Spinoza
Kicking footballs with Lou Groza
Doesn't care for rhythm and blues
Drinks a lot of booze
Country's not his style
Wants to change the turnstile
Spinning records with Spinoza
Reading law books with Cardoza
Thinks classical is hip
Forget Gladys Knight & the Pips
Lawrence P. Murren, Jr.

----------------------------------------


California Nuts Briefs---

Stanford Study pegs California Pensions' shortfall at $500 billion
http://blogs.sacbee.com/the_state_worker/2011/12/new-stanford-study-pegs-pension-shortfall-at.html
Gov. Brown tells state agencies to quit 'churning out' their 2,600 reports
http://www.sacbee.com/2011/12/13/4118377/gov-brown-tells-state-agencies.html
With Port Actions, Occupy Oakland Tests Labor Leaders
http://www.nytimes.com/2011/12/14/us/occupy-oakland-angers-labor-leaders.html?hp
Folsom-based Waste Connections to move headquarters to Texas
http://www.sacbee.com/2011/12/13/4118518/folsom-based-waste-connections.html
------------------------------------

"Gimme that Wine"
http://www.youtube.com/watch?v=EJnQoi8DSE8

Wine Books Worth Reading--by Eric Asomov
http://www.nytimes.com/2011/12/14/dining/four-reasons-to-turn-the-pages-the-pour.html?ref=dining
Free Mobile Wine Program
http://leasingnews.org/archives/Feb2010/2_26.htm#mobile
Wine Prices by vintage
http://www.winezap.com
http://www.wine-searcher.com/
US/International Wine Events
http://www.localwineevents.com/
Winery Atlas
http://www.carterhouse.com/atlas/\
Leasing News Wine & Spirits Page
http://two.leasingnews.org/Recommendations/wnensprts.htm

[headlines]
----------------------------------------------------------------
This Day in History
1763 – Fifty-Seven whites enter Conestoga Indian settlement, and in violation of a treaty made between the tribe and William Penn — to last "as long as the sun should shine, or the waters run in the rivers" — shot, stabbed, and hatcheted the three men, two women and one young boy they found there (more on 27 December).
1774—After Paul Revere warns Portsmith of possible attack, Massachusetts militiamen successfully attacked arsenal of Fort William and Mary and confiscate all arms and gun powder. Actually, here was the first shot of the RevolutionaryWar, and not in Boston common as history books today report. . (Revere did not finish his ride, nor did he communicate about the lantern signals, but he did warns several towns and woke up many farmers to warn other farmers about the possible attack, plus made it to the town of Portsmith.)
http://www.nhssar.org/essays/FortConstitution.htm
http://www.seacoastnh.com/history/rev/willmary.html
http://www.seacoastnh.com/arts/please052299.html
1782 --Charleston SC evacuated by British. There were more battles in South Carolina as the British fought to conquer this land more than others in the colonies at the time, and this was a major event in the American Revolutionary war. May 12, 1780 the British had captured Charleston.
http://web.ftc-i.net/~gcsummers/revolution.htm
http://www.patriotsofcharleston.com/
1793- Kentucky was the first state to authorized a road. They authorized Daniel Weisiger, Bennett Pemberton, and Nathaniel Sanders as " commissioners to receive subscriptions in money, labor or property, to raise a fund for clearing a wagon road from Frankfort, Kentucky, to Cincinnati, Ohio.
1798 - David Wilkinson of Rhode Island patented both the nut and bolt machine, and the screw.
1819- Alabama became the 22 nd state. Deep in the "Heart of Dixie,"(one of the state's nicknames), Alabama was first inhabited by the Creek Indians (Alabama means 'tribal town'), then explored by the Spanish, settled by the French, and then controlled by the British. The region was ceded to the U.S. following the American Revolution. The Confederacy was founded in Alabama; the state flag still bears a resemblance to the Confederate Battle Flag. Alabama's motto, "Audemus jura nostra defendere – We Dare Defend Our Rights" - has been taken very seriously throughout the state's history, especially in the 1950s and 1960s , as it was the site of landmark civil rights actions. The state tree, pinus palustris or Southern longleaf pine; and the camellia, the state flower, are plentiful throughout the state, as is the state bird, the yellowhammer, which is also the state's other nickname.
1863 - President Lincoln announces a grant of amnesty for Mrs. Emilie Todd Helm, Mary Lincoln's half sister and the widow of a Confederate general. The pardon was one of the first under Lincoln's Proclamation of Amnesty and Reconstruction, which he had announced less than a week before. The plan was the president's blueprint for the reintegration of the South into the Union. Part of the plan allowed for former Confederates to be granted amnesty if they took an oath to the United States
1885-Birthday of Ethel Browne Harvey - U.S. cell biologist, embryologist, most noted for her findings about cell division. Her studies brought her international fame. Using sea urchins, she was able to excite cell division without maternal or paternal nucleus. Harvey speculated that her parthenogenetic meogones might mean that fundamental characteristics. of living matter (such as cell division) were cytoplasmic, while genes controlled later, more specialized characteristics (like eye color). Today sea urchins are very much in demand by connoisseurs, not only for their taste but supposed aphrodisiac ability, attributed to Dr. Harvey's work.
1896- birthday of James Doolittle, American aviator and World War II hero General James Doolittle was born at Alameda, CA. A Lieutenant General in the US Army Air Force, he was the first person to fly across North America in less than a day. On Apr 18, 1942, Doolittle led a squadron of 16 B-25 bombers, launched from aircraft carriers, on the firs US aerial raid on Japan of WWll. He was awarded the Congressional Medal of Honor for this accomplishment. Doolittle also headed the Eighth Air Force during the Normandy invasion. He died Sept 27, 1993, at Pebble Beach, CA.
1897- Birthday of Margaret Chase Smith, American politician Margaret Madeline Chase Smith was born at Skowhegan, ME. As the first woman to elected to both houses of Congress (1941 to the House and 1949 to the Senate). She was also one of seven Republican senators to issue a "declaration of conscience" to denounce Senator Joseph R. McCarthy's communist witch-hunt. She died May 29, 1995, at Skowhegan, ME
1902 - The ship, "Silverton", set sail from the Bay Area to lay the first telephone cable between San Francisco, California and Honolulu, Hawaii. The project was finished by January 1, 1903.
1903 -Wright Brothers make 1st flight at Kittyhawk
http://www.wam.umd.edu/~stwright/WrBr/wrights/1903.html
1910- tenor sax player Bud Johnson born Dallas, Texas.
1911- The elusive object of many expeditions dating from the 7 th century, the South Pole was located and visited by Roald Amundsen with four companions and 52 sled dogs. All five men and 12 of the dogs returned to base camp safely. Next to visit the South Pole, January 17, 1912, was a party of five led by Captain Robert Scott, all of whom perished during the return trip. A search party found their frozen bodies 1l months later.
1920---Trumpet Player Clark Terry birthday
http://hardbop.tripod.com/terry.html
1924 - The temperature at Helena, MT, plunged 79 degrees in 24 hours, and 88 degrees in 34 hours. The mercury plummeted from 63 above to 25 below zero. At Fairfield MT the temperature plunged 84 degrees in just 12 hours, from 63 at Noon to 21 below zero at midnight
1934-The first streamlined steam locomotive was introduced by the New York Central Lines between Albany and Kamer, NY. Built in West Albany, NY, it was named the "Commodore Vandebilt" after the founder of the New York Central Lines. It developed 4,075 horsepower.
1938 - Stewart Brand, author, editor, and creator of the bestselling huge book, the Whole Earth Catalog and the journal, CoEvolution Quarterly was born on this day. The intention with the Whole Earth Catalog was to enable people to find virtually any sort of information useful to themselves. Stewart Brand believed that humans would then develop a new, positive and sustainable culture and technology for themselves. Brand later pioneered the online community The WELL. Brand is noted as an editor who published writings by many of the now-acknowledged innovative thinkers of today, early in their careers. As well as one of the co-founders of the Global Business Network , he was also one of a group of futurists consulted in the planning stage of the feature film Minorit Report. The motto of the Whole Earth Catalog was "You can't put it together. It is together"
1939-- Jimmy Lunceford Band records " Uptown Blues," New York City.
1939 - League of Nations, the international peacekeeping organization formed at the end of World War I, expels the Union of Soviet Socialist Republics in response to the Soviets' invasion of Finland on October 30. President Roosevelt, although an "ally" of the USSR, condemned the invasion, causing the Soviets to withdraw from the New York World's Fair. And finally, the League of Nations, drawing almost its last breath, expelled it.
1944--NEPPEL, RALPH G. Medal of Honor
Rank and organization: Sergeant, U.S. Army, Company M, 329th Infantry, 83d Infantry Division. Place and date: Birgel, Germany, 14 December 1944. Entered service at: Glidden, lowa. Birth: Willey, lowa. G.O. No.: 77, 10 September 1945. Citation: He was leader of a machinegun squad defending an approach to the village of Birgel, Germany, on 14 December 1944, when an enemy tank, supported by 20 infantrymen, counterattacked. He held his fire until the Germans were within 100 yards and then raked the foot soldiers beside the tank killing several of them. The enemy armor continued to press forward and, at the pointblank range of 30 yards, fired a high-velocity shell into the American emplacement, wounding the entire squad. Sgt. Neppel, blown 10 yards from his gun, had 1 leg severed below the knee and suffered other wounds. Despite his injuries and the danger from the onrushing tank and infantry, he dragged himself back to his position on his elbows, remounted his gun and killed the remaining enemy riflemen. Stripped of its infantry protection, the tank was forced to withdraw. By his superb courage and indomitable fighting spirit, Sgt. Neppel inflicted heavy casualties on the enemy and broke a determined counterattack.
1944--THOMAS, CHARLES L. Medal of Honor
Citation: For extraordinary heroism in action on 14 December 1944, near Climbach, France. While riding in the lead vehicles of a task force organized to storm and capture the village of Climbach, France, then First Lieutenant Thomas's armored scout car was subjected to intense enemy artillery, self-propelled gun, and small arms fire. Although wounded by the initial burst of hostile fire, Lieutenant Thomas signaled the remainder of the column to halt and, despite the severity of his wounds, assisted the crew of the wrecked car in dismounting. Upon leaving the scant protection which the vehicle afforded, Lieutenant Thomas was again subjected to a hail of enemy fire which inflicted multiple gunshot wounds in his chest, legs, and left arm. Despite the intense pain caused by these wounds, Lieutenant Thomas ordered and directed the dispersion and emplacement of two antitank guns which in a few moments were promptly and effectively returning the enemy fire. Realizing that he could no longer remain in command of the platoon, he signaled to the platoon commander to join him. Lieutenant Thomas then thoroughly oriented him on enemy gun dispositions and the general situation. Only after he was certain that his junior officer was in full control of the situation did he permit himself to be evacuated. First Lieutenant Thomas' outstanding heroism was an inspiration to his men and exemplifies the highest traditions of the Armed Forces.
1944--NETT, ROBERT B. Medal of Honor
Rank and organization: Captain (then Lieutenant), U.S. Army, Company E, 305th Infantry, 77th Infantry Division. Place and date: Near Cognon, Leyte, Philippine Islands, 14 December 1944. Entered service at: New Haven, Conn. Birth: New Haven, Conn. G.O. No.: 16, 8 February 1946. Citation: He commanded Company E in an attack against a reinforced enemy battalion which had held up the American advance for 2 days from its entrenched positions around a 3-story concrete building. With another infantry company and armored vehicles, Company E advanced against heavy machinegun and other automatic weapons fire with Lt. Nett spearheading the assault against the strongpoint. During the fierce hand-to-hand encounter which ensued, he killed 7 deeply entrenched Japanese with his rifle and bayonet and, although seriously wounded, gallantly continued to lead his men forward, refusing to relinquish his command. Again he was severely wounded, but, still unwilling to retire, pressed ahead with his troops to assure the capture of the objective. Wounded once more in the final assault, he calmly made all arrangements for the resumption of the advance, turned over his command to another officer, and then walked unaided to the rear for medical treatment. By his remarkable courage in continuing forward through sheer determination despite successive wounds, Lt. Nett provided an inspiring example for his men and was instrumental in the capture of a vital strongpoint.
1947-- part-time auto racer and full-time promoter Bill France, Sr., tried to bring some order to the chaotic world of stock car racing by opening a 3-day meeting at the Streamline Hotel in Daytona Beach, Florida, between several warring factions. The result of the meeting was the creation of NASCAR, the National Association of Stock Car Automobile Racing, the body that has governed the sport ever since.
1951---Top Hits
Sin (It's No) - Eddy Howard
Slowpoke - Pee Wee King
Rudolph, the Red-Nosed Reindeer - Gene Autry
Let Old Mother Nature Have Her Way - Carl Smith
1953 - 19-year old Sandy Koufax signed with the Brooklyn Dodgers. In his life, Koufax reportedly had played no more than 20 games of baseball. During the next 12 seasons, he posted 167 wins, 87 losses and 2,396 strikeouts, to become a baseball legend.
1953--"I Want a Hippopotamus for Christmas", recorded earlier in the year by 10 year old Gayla Peevey, inspired an Oklahoma City fund-raising effort to buy a hippopotamus for the Oklahoma City Zoo. Oklahomans raised $4,000 for the cause, with much of the money coming from children. The zoo bought a 3-year-old hippo named Matilda who had eight offspring and died in 1998.
1954-- birthday of Alan Kulwicki, auto racer born at Greenfield, WI. Kulwicki was NASCAR's rookie of the year in 1987 and Winston Cup champion in 1992. He won 24 NASCAR races in 207 starts. He died in a plane crash, April 1,1993. Maybe Johnny Madden is right to travel by bus. Kulwicki was safer on the race track than in the air.
1959-Guy Mitchell achieves his second Billboard number one hit with "Heartaches By The Number".
1959---Top Hits
Heartaches by the Number - Guy Mitchell
Mr. Blue - The Fleetwoods
In the Mood - Ernie Field's Orch.
The Same Old Me - Ray Price
1961 - In a public exchange of letters with South Vietnamese President Ngo Dinh Diem, President John F. Kennedy formally announces that the United States will increase aid to South Vietnam, which would include the expansion of the U.S. troop commitment. Shortly after President Kennedy was assassinated, there were more than 16,000 U.S. advisers in South Vietnam. Kennedy's successor, Lyndon B. Johnson, rapidly escalated the war, which resulted in the commitment of U.S. ground forces and eventually more than 500,000 American troops in Vietnam.
1963-The Beatles' "I Want To Hold Your Hand" begins a five week stretch at number one on the UK record charts, replacing their own "She Loves You".
1967---Top Hits
Daydream Believer - The Monkees
The Rain, the Park and Other Things - The Cowsills
I Say a Little Prayer - Dionne Warwick
It's the Little Things - Sonny James
1968-Tommy James and the Shondells' "Crimson and Clover" is released.
1968-Iron Butterfly's epic "In-A-Gadda-Da-Vida" goes gold.
1968--- Marvin Gaye's "I Heard It through the Grapevine" hits #1
1969 — San Diego wide receiver Lance Alworth sets a professional record with a pass reception in his 96th straight game.
1970 - While golfing great Lee Trevino won only two tournaments during the year; he still became the top, golf money-winner with his yearly earnings averaging $157,037.
1970-The National Press Club finally voted to admit women members.
1970--- George Harrison's "My Sweet Lord" is certified gold
1972- Seals and Crofts' "Summer Breeze" is certified gold
1974-David Crosby and Graham Nash perform together in San Francisco at a benefit concert for the United Farm Workers and Project Jonah, a whale protection media project.
1975---Top Hits
Fly, Robin, Fly - Silver Convention
Let's Do It Again - The Staple Singers
Saturday Night - Bay City Rollers
Love Put a Song in My Heart - Johnny Rodriguez
1977--"Saturday Night Fever" premieres in New York City. It not only makes a star out of John Travolta, but spreads the disco craze throughout the country. The soundtrack is full of recent and soon-to-be dance hits by the Bee Gees, the Trammps, Kool and the Gang, MFSB, K.C. and the Sunshine Band and Yvonne Elliman. It will be one of the biggest-selling albums of all time.
1980-At Yoko Ono's request, at 2 p.m. Eastern Standard Time, John Lennon fans around the world mourn him with ten minutes of silent prayer. In New York over 100,000 people converge in Central Park in tribute and in Liverpool, a crowd of 30,000 gatherers outside of St. George's Hall on Lime Street.
1982-Marcel Dionne of the Los Angeles Kings scored the 500 th goal of his career in a 7-2 loss to the Washington Capitals. Dionne played from 1971-72 through 1988-89 and finished his career with 731 goals.
1983---Top Hits
Say Say Say - Paul McCartney and Michael Jackson
Say It Isn't So - Daryl Hall-John Oates
Union of the Snake - Duran Duran
Tell Me a Lie - Janie Fricke
1985—UCLA defeated American University, 1-0, with a goal in the eight overtime period to win the NCAAA soccer championship in the longest game in US college soccer history.
1985 - Wilma Mankiller became the first woman to lead a major American Indian tribe, taking office as the principal chief of the Cherokee Nation of Oklahoma.
1985 - The United States' high school football coach with the most wins called it quits. After 43 years, Gordon Wood, 71, of Brownwood High School in Central Texas, retired. Wood had a career record of 405 wins, 88 losses and 12 ties. The football stadium at Brownwood High was rebuilt and named after him.
1985 -- Wilma Mankiller takes the oath of office as the principal chief of the Cherokee Nation of Oklahoma, the first time a woman has headed a major American native Indian tribe ERRATA: Several people have written regarding Wilma Mankiller to say that her title was the first time since the European annexation of Amerindian lands and rights that a woman was recognized by the white people as a tribal chief. Evidently women "were" tribal leaders before the coming of the Europe
1986 -- San Diego wide receiver Lance Alworth sets a professional record with a pass reception in his 96th straight game.
http://images.nfl.com/history/images/1214.jpg
1986-Elton John records a live version of "Candle in the Wind" in Australia with the Melbourne Symphony Orchestra. The song is released as a single and hits #6 on the chart.
1986-- the experimental aircraft Voyager, piloted by Dick Rutan and Jeana Yeager, took off from Edwards Air Force Base in California on the first non-stop, non-refueled flight around the world. On December 14, 1986, Yeager and Rutan began their history-making flight in the Voyager, flying the maximum circumference of the globe in nine days, three minutes and forty-four seconds.
1987 - A powerful storm spread heavy snow from the Southern High Plains to the Middle Mississippi Valley, and produced severe thunderstorms in the Lower Mississippi Valley. During the evening a tornado hit West Memphis TN killing six persons and injuring two hundred others. The tornado left 1500 persons homeless, and left all of the residents of Crittendon County without electricity. Kansas City MO was blanketed with 10.8 inches of snow, a 24 hour record for December, and snowfall totals in the Oklahoma panhandle ranged up to 14 inches. Strong winds, gusting to 63 mph at Austin TX, ushered arctic cold into the Great Plains, and caused considerable blowing and drifting of snow.
1988-The Miami Heat defeated the Los Angeles Clippers in Los Angeles to earn the first victory in the franchise's history. The Heat, in their first season, had gone 17 games without a wine, an NBA record for most consecutive defeats at the start of a season.
1989 - High winds and heavy snow prevailed from Montana to Colorado. Snowfall totals in Wyoming ranged up to 20 inches at Burgess Junction, leaving up to 48 inches on the ground in the northeast sections of the state. Wind gusts in Colorado reached 87 mph south of the town of Rollinsville. Strong northwesterly winds continued to produce heavy snow squalls in the Great Lakes Region. Totals in northeastern Lower Michigan ranged up to 29 inches at Hubbard Lake, with 28 inches reported at Posen. Two day totals in northeastern Wisconsin ranged up to thirty inches.
1991---Top Hits
Black or White - Michael Jackson
It's So Hard to Say Goodbye to Yesterday - Boyz II Men
All 4 Love - Color Me Badd
For My Broken Heart - Reba McEntire
1997-- Phoenix Coyote Mike Gartner is 5th NHLer to score 700 goals
http://www.neutralzonehockey.com/gartner.htm
1997-Elton John's tribute to Princess Diana, "Candle in the Wind 1997", was at its ninth week at number 1 on the Billboard chart. The record would eventually pass Bing Crosby's "White Christmas" to become the largest selling single of all time.
1999---Top Hits
Smooth- Santana Featuring Rob Thomas
Back At One- Brian McKnight
I Wanna Love You Forever- Jessica Simpson
I Knew I Loved You- Savage Garden
2002 - A powerful Pacific storm system plowed into the western United States during the 13th-16th, producing high winds, heavy rains, significant mountain snowfall and causing 9 deaths (Associated Press). Rainfall amounts exceeding 10 inches occurred in parts of California, and wind gusts over 45 mph produced up to 1.9 million power outages during the period
-------------------------------------------------------------

SuDoku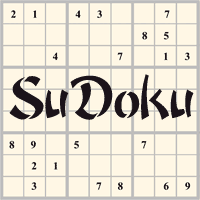 The object is to insert the numbers in the boxes to satisfy only one condition: each row, column and 3x3 box must contain the digits 1 through 9 exactly once. What could be simpler?
http://leasingnews.org/Soduku/soduko-main.htm
--------------------------------------------------------------

Daily Puzzle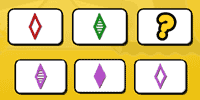 How to play:
http://www.setgame.com/set/puzzle_frame.htm
Refresh for current date:
http://www.setgame.com/set/puzzle_frame.htm
--------------------------------------------------------------


http://www.gasbuddy.com/
http://www.gasbuddy.com/GB_Map_Gas_Prices.aspx
http://www.gasbuddy.com/GB_Mobile_Instructions.aspx
--------------------------------------------------------------

Weather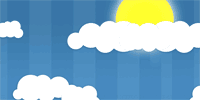 See USA map, click to specific area, no commercials
--------------------------------------------------------------

Traffic Live---
Real Time Traffic Information
You can save up to 20 different routes and check them out with one click,
or type in a new route to learn the traffic live
--------------------------------