Thursday, December 20, 2018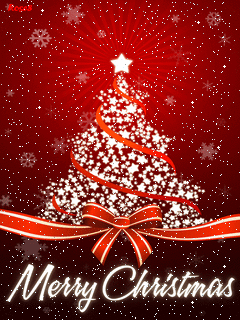 Today's Leasing News Headlines
Please Donate to the Salvation Army
Click the Kettle
Madison Capital Executive Reflects on Four Decades
Looking Back and Forward on a Dynamic Industry
Holiday Poem
Hal Horowitz
Now Hiring
Job ad
Georgia Lease of Air Conditioning Unit Not Entitled
to Administrative Claim After Assumption
By Tom McCurnin, Leasing News Legal Editor
ELFA Launches "MySEFA" Personalized Data Tool
for Equipment Finance Companies
Fleas Navidog from
Jim Gibbons, Edison Capital Leasing LLC
OnDeck To Enter
Equipment Financing Market
Special Christmas Edition
By Fernando Croce
News Briefs
Fed Raises Interest Rates
Showing Confidence in Health of Economy
5 Ways Facebook
shared your data
Pfizer and GSK are merging their
consumer healthcare businesses
10 most expensive (and cheapest)
cities to celebrate New Year's Eve

Broker/Funder/Industry Lists | Features (wrilter's columns)
Top Ten Stories Chosen by Readers | Top Stories last six months
www.leasingcomplaints.com (Be Careful of Doing Business)
www.evergreenleasingnews.org
Leasing News Icon for Android Mobile Device
You May have Missed---
Poem
Sports Brief----
California Nuts Brief---
"Gimme that Wine"
This Day in History
SuDoku
Daily Puzzle
GasBuddy
Weather, USA or specific area
Traffic Live----
######## surrounding the article denotes it is a "press release," it was not written by Leasing News nor has the information been verified. The source noted. When an article is signed by the writer, it is considered a "byline." It reflects the opinion and research of the writer.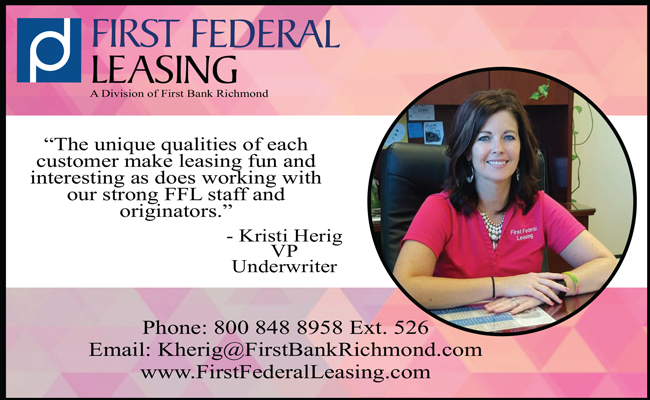 Please send a colleague and ask them to subscribe. We are free
Email kitmenkin@leasingnews.org and in subject line: subscribe


[headlines]
--------------------------------------------------------------
Please Donate to the Salvation Army
Click the Kettle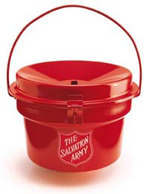 [headlines]
--------------------------------------------------------------
Madison Capital Executive Reflects on Four Decades in Business —
Looking Back and Forward on a Dynamic Industry
by Susan Carol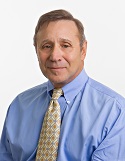 In 2019, Madison Capital will enter its 45th year in equipment and vehicle financing. Co-founder and partner, Allan Levine, is usually in the office five days a week and has no plans to retire. He said he may cut back a little in 2019. His home is only nine minutes from his office, and his golf course is also only nine minutes away.
Levine says he loves selling and serves as a mentor supporting all Madison's activities whether sales, credit analysis, training the sales staff and more. Levine also attends or exhibits at various shows; among them last year were a tow show, a shopping center conference, a tree industry event; and a finance industry organization conference. The company exhibits or attends events to reconnect or meet new colleagues and engage prospects. Some of Allan's most fun times are shows and working with new clients and potential vendors.
For the company holiday party, as he has done for decades, Levine will have a game idea that he says is going to be especially "crazy fun" this year. But the game concept will remain a secret. It's no secret, however, that creative thinking has been part of his successful formula in building relationships internally and externally.
Another secret to success, Levine explains, is staying ahead of the competition; he advanced the company 10 years ago by helping to establish Madison's customer relationship management (CRM) platform and accepting e-signatures to speed the process for customers. Madison was ahead of its peers and continues to innovate. Madison provides state-of-the art electronic support for its origination team starting many years ago.
Founded in 1974 when Levine's auto finance business expanded into equipment leasing with new name, Fox Valley Leasing. It merged with Harbor Leasing to become Madison Capital in 1997. Levine served as Madison's president and COO from February 2013 until February 2017 when Nancy Pistorio was promoted to the position of President.
Madison has grown over the years due primarily to repeat business, referrals, and mining niche verticals. The company also finds value in telemarketing as well.
What's most different today from when he started? "There's more competition and we're doing things faster," Levine said. He also noted sales originators are better trained and a prospect's credit capability is determined quicker.
Looking at financial services more broadly, he says it is quite common now for banks to buy leasing companies; some are direct lenders and some are accepting broker business. Overall, there is a shrinking number of small banks -- from 40,000 some 40 years ago, to about 5,500 now, according to this CNN-Money article.
Levine says independent financing is vital to the economy and it continues to be important for such companies to have a niche to rise above the competition. Madison's unique approach to serve both equipment and vehicle financing needs has stood the test of time. It is still rare for companies to do both well.
He declines to detail Madison's newly identified industry niches, but over the years Madison has served customers with equipment and small fleet needs in an array of categories. The company also partners with vendors and brokers. In short, if there is business, Madison will find it.
Even on a personal level, Levine believes it is more important to appreciate the use of an asset rather own it. At the Levine family's Thanksgiving dinner with more than 24 people, he and his wife simply rented plates and chairs that could be left at the door for pick up. He also financed the Cybex gym equipment used at Madison's corporate office to match what he uses at his personal golf club.
Getting to know leasing company founders, whether at their office, at events, or where they enjoy their time off, is a great way to take a peek back on a dynamic industry and consider what's ahead at the same time.

[headlines]
--------------------------------------------------------------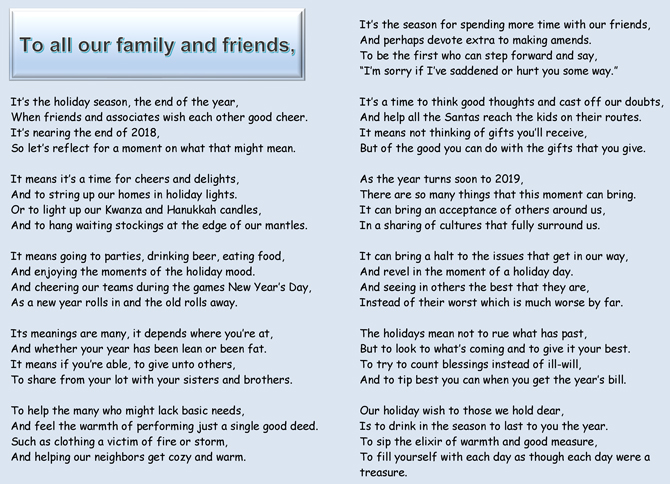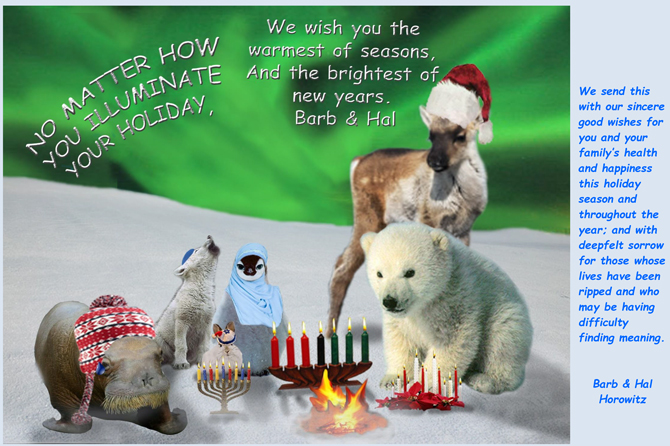 [headlines]
--------------------------------------------------------------
[headlines]
--------------------------------------------------------------
Georgia Lease of Air Conditioning Unit Not Entitled
to Administrative Claim After Assumption
By Tom McCurnin
Leasing News Legal Editor
Case Reminds Lessors That a Lease Which is Assumed Does
Not Automatically Entitle the Lessor to an Administrative Claim
In re Cumbess 2018 Bankr. LEXIS 3825, No. 17-51678-AEC (Bankr. M.D. Ga. Nov. 30, 2018.)
I was always taught, apparently in error, that a lease which was assumed was subject to an administrative claim for the time period in question before assumption. The basis of my understanding was that the lease typically brings value to the debtor and the estate.
I was also taught that it gets really hot in Georgia, and that air conditioning was a necessity. Indeed, according to the United States Energy Information Administration, over 90% of the families in Georgia use air conditioning. https://www.eia.gov/consumption/residential/reports/2009/state_briefs/pdf/GA.pdf
So, what happens when an equipment lessee leases air conditioning equipment in Georgia, files bankruptcy, and assumes the lease. Is the lessor entitled to an administrative claim? Apparently not. The facts follow.
The Debtor Paul L. Cumbess leased an air conditioning unit in 2015 for his residence. In 2017, the Debtor filed for a chapter 13 bankruptcy. After plan confirmation, the Debtor defaulted on payments due under the Lease. The Debtor admitted possession of the HVAC equipment, and admitted that the he is benefiting from its use. The question before the Court was whether the amounts due for post-confirmation missed Lease payments qualify as administrative expenses under § 503(b). The court held that they were not for two central reasons.
First, the lessor argued that an assumed lease is presumptively beneficial to the estate, citing the well-known bankruptcy treatise, Collier on Bankruptcy ¶ 503.06. The court held that the bankruptcy code does not support the automatic treatment of the lessor's claim as an administrative expense claim. Instead, it is up the lessor to demonstrate that there was a benefit to the estate as required by § 503. The court held that cases prior to 2005 when the code was amended were not terribly relevant.
Second the court ruled that the lessor must demonstrate that the estate received a benefit which was actual and necessary. The trustee argued that the assumed lease must generate income and otherwise actually preserve the estate. While an air conditioner might be useful to a debtor in Georgia, it does not generate income and therefore does not confer an actual and necessary benefit. The court agreed with the trustee, and held that the cases hold that a court must narrowly construe a claim for administrative expenses.
The court held that air conditioning is common in Georgia (that is an understatement) but it does not rise to the level of a necessity. I'm not sure about that conclusion either, as the phrase "hotter than Georgia asphalt" pretty much sums it up. But the bottom line was that the lessor offered no evidence to show that the Debtor would have had to seek alternate means of heating or cooling, and if so at what expense.
Therefore, the court ruled against the administrative claim for the lessor. The trustee and debtor won, the equipment lessor lost.
What are the takeaways here?
• First, If the Lessor is Seeking an Administrative Claim, Take the Motion Seriously. Here the motion seemed like an after thought to recover a pile of left over money from the trustee after a defaulted Chapter 13 plan.
• Second, In Most Cases, the Equipment Lease Will Confer a Benefit on the Estate. Personally, if the EIA is correct over 90% of residences in Georgia have air conditioning, a virtual necessity. I consulted a Georgia lawyer, who offered these "it's so hot jokes: "It's so hot the swimming pool is boiling," "It's so hot the ice cream truck melted," and "It's so hot. I saw two trees fighting over a dog." This demonstrates the necessity of air conditioning in Georgia.
The bottom line to this case is that I disagree with the court here, especially in light of the Debtor's admission of a benefit. In most cases, assumed leases will confer a benefit to the estate and did so here, in steamy hot Georgia. That said, the lawyers should not assume that mere citation to Colliers on Bankruptcy will do, in absence of tangible evidence of a benefit to the estate.
Cumbess vs (PDF)
Tom McCurnin is a partner at Barton, Klugman & Oetting in Los Angeles, California.
Tom McCurnin
Barton, Klugman & Oetting
350 South Grand Ave.
Suite 2200
Los Angeles, CA 90071
Direct Phone: (213) 617-6129
Cell (213) 268-8291
Email: tmccurnin@bkolaw.com
Visit our web site at www.bkolaw.com
Previous Tom McCurnin Articles:
http://www.leasingnews.org
Previous Tom McCurnin Articles:
http://www.leasingnews.org/Conscious-Top%20Stories/leasing_cases.html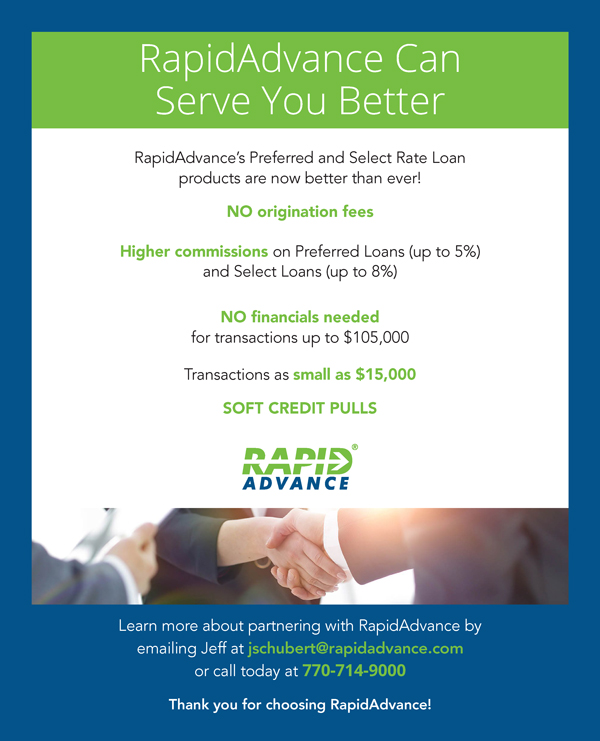 [headlines]
--------------------------------------------------------------
##### Press Release ############################
ELFA Launches "MySEFA" Personalized Data Tool
for Equipment Finance Companies

Washington, D.C. — Today the Equipment Leasing and Finance Association (ELFA) announced that it has released an innovative new data visualization tool for equipment finance companies called MySEFA. This interactive tool lets companies that participate in the association's Survey of Equipment Finance Activity (SEFA) track their own operational and performance statistics and quickly and easily compare them against their peers in the $1 trillion equipment finance industry. Only companies that participate in the SEFA will receive a customized MySEFA data visualization report that they can use to connect to this critical business intelligence.
"We are thrilled to offer this new benefit to ELFA members," said ELFA President and CEO Ralph Petta. "This has been a dream ever since the association first launched the Survey of Equipment Finance Activity in 1975. Over the years, the SEFA has evolved from an 11-page printed pamphlet into a state-of-the-art online platform. Providing each respondent with a personalized and interactive MySEFA report allows members to crunch the numbers in new ways and make better, more data-driven decisions. We hope all eligible members will participate in the 2019 SEFA in order to take advantage of this new benefit."
The annual SEFA is the largest and most important source of statistical information about the equipment finance industry. Participation in the survey is a benefit of ELFA membership, and member respondents receive a complimentary copy of the 300+- page survey report. Now, each responding company will also receive a personalized and confidential MySEFA dashboard report via email. Users can view and manipulate their dashboard using Tableau Reader, a free software product available for download. Members can use their MySEFA report to:
Compare their operations and performance against peer-group companies by type of organization, market segment and size.
Select categories, add filters and drill down into 99 different metrics and over 2,000 data points, in just a few clicks.
Glean insights, uncover trends and answer questions, such as, How do I rank against my peers? Where do I need to improve my business processes and performance? How do I stand in terms of financial ratios and profitability? and more.
How to Access MySEFA
All ELFA member companies that participated in the 2018 SEFA recently received their personalized and interactive MySEFA file via email. For more information, please contact Bill Choi, ELFA Vice President of Research and Industry Services, at bchoi@elfaonline.org.
All regular member companies are encouraged to participate in the 2019 SEFA in order to receive their own personalized MySEFA report. An email with the 2019 SEFA questionnaire will be distributed to member companies in January 2019. All participants will receive their MySEFA file in Summer 2019.
Learn More
ELFA will hold a web seminar about the SEFA and the MySEFA dashboard in early 2019. More information will be available in January.
For more information about the SEFA or MySEFA, please contact Bill Choi, ELFA Vice President of Research and Industry Services, at bchoi@elfaonline.org.
About ELFA
The Equipment Leasing and Finance Association (ELFA) is the trade association that represents companies in the $1 trillion equipment finance sector, which includes financial services companies and manufacturers engaged in financing capital goods. ELFA members are the driving force behind the growth in the commercial equipment finance market and contribute to capital formation in the U.S. and abroad. Its 575 members include independent and captive leasing and finance companies, banks, financial services corporations, broker/packagers and investment banks, as well as manufacturers and service providers. For more information, please visit www.elfaonline.org.
##### Press Release ############################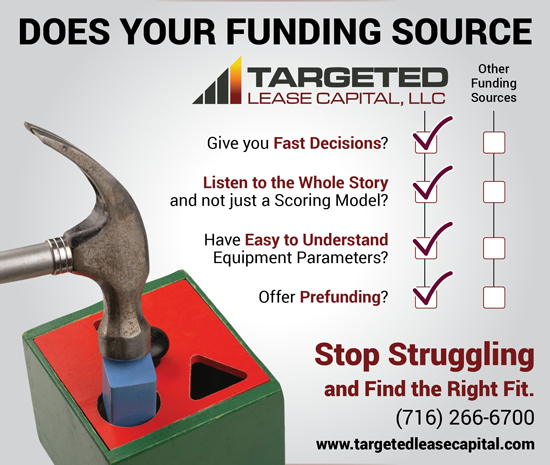 [headlines]
--------------------------------------------------------------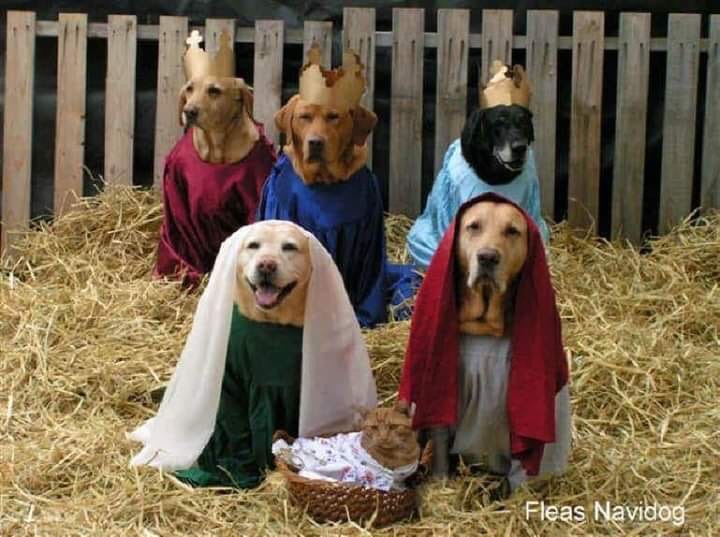 Happy Holidays from
Jim Gibbons, Edison Capital Leasing LLC
[headlines]
--------------------------------------------------------------
##### Press Release ############################
OnDeck To Enter Equipment Financing Market
Small Business Online Lending Leader Will Offer Equipment Finance Loans in 2019
OnDeck® (NYSE: ONDK), the leader in online lending to small business, announced today that it will begin offering equipment finance loans to select U.S. small businesses next year, bringing its heralded technology and digital lending expertise to what has traditionally been a slow-moving, opaque, and complicated process.
"With more than a decade of success and over $10 billion funded to small businesses online, we believe OnDeck's technology is primed to revolutionize how small businesses finance their equipment needs," said Noah Breslow, Chairman and CEO, OnDeck. "We expect OnDeck equipment finance loans to quickly become a vital source of online financing for small business owners seeking simple, transparent equipment financing they can understand and utilize."
OnDeck also today announced the appointment of Mark Erickson as Vice President of Equipment Finance. Mr. Erickson is a veteran of the equipment finance market, previously serving in executive roles in sales, operations, syndications, and risk at Key Equipment Finance, Inc., a unit of Key Corp. He was also the managing director of the firm's Australia and New Zealand subsidiary from 2000 to 2004.
"I look forward to working with the team to leverage OnDeck's online originations and underwriting technology to deliver speed and convenience for small business owners seeking equipment finance loans," said Mark Erickson, Vice President, OnDeck Equipment Finance. "With speed, service and transparency, we are poised to transform this market to the benefit of small businesses."
Approximately $35 billion of new small ticket (under $250,000) equipment loan and lease financing was originated in the United States in 2017, according to the Equipment Leasing & Finance Association in its 2018 Survey of Equipment Finance Activity.
The new equipment finance loans will expand on an ongoing pilot referral program from OnDeck that began in the summer of 2018. Under the pilot program, OnDeck has referred small businesses seeking equipment financing to a third party that originates and services the loans. In 2019, OnDeck will begin making its own equipment finance loans, ranging from $5,000 up to $100,000, with terms ranging from 24 to 60 months, secured by new and used equipment. OnDeck plans to offer only equipment finance loans, rather than leases.
To learn more about OnDeck Equipment Financing solutions, please visit: www.ondeck.com/equipment
About OnDeck
OnDeck (NYSE: ONDK) is the proven leader in transparent and responsible online lending to small business. Founded in 2006, the company pioneered the use of data analytics and digital technology to make real-time lending decisions and deliver capital rapidly to small businesses online. Today, OnDeck offers a wide range of term loans and lines of credit customized for the needs of small business owners. The company also offers bank clients a comprehensive technology and services platform that facilitates online lending to small business customers through ODX, a wholly-owned subsidiary. OnDeck has provided over $10 billion in loans to customers in 700 different industries across the United States, Canada and Australia. The company has an A+ rating with the Better Business Bureau and is rated 5 stars by Trustpilot. For more information, visit www.ondeck.com.
##### Press Release ############################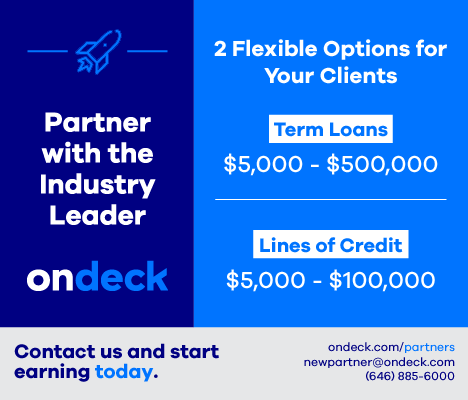 [headlines]
--------------------------------------------------------------
Special Christmas Edition
By Fernando Croce
As end-of-year holidays quickly pile up, it's important to not lose track of the things that really matter, like health, family, and a good movie. So for this upcoming Thanksgiving, we're recommending a slew of savory cinematic treats to go with your turkey gravy and pumpkin pie.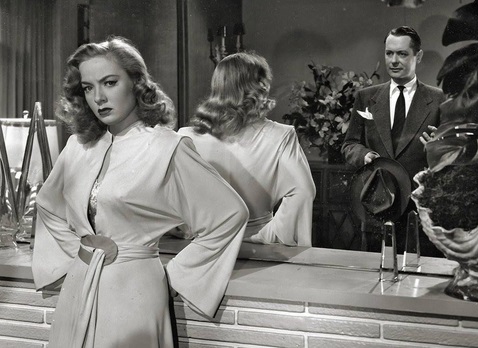 Lady in the Lake (Robert Montgomery, 1947): For audiences who prefer their Yuletide jollies on the hard-boiled side, check out this atmospheric film-noir thriller, set during Christmas time and told from a first-person point of view. Based on Raymond Chandler's novel, it follows tough Los Angeles private detective Philip Marlowe (played by Robert Montgomery, who also directed the film) as he's hired by publishing editor Adrienne (Audrey Totter) to uncover the whereabouts of her boss' missing wife. Marlowe soon finds himself deep in a web of intrigue and murder, With people from both sides of the law taking an interest on his case. Entertainingly stocked with sudden betrayals, shady characters and red herrings, Montgomery's sleeper will add a welcome drop of vinegar to the season's sweet eggnog.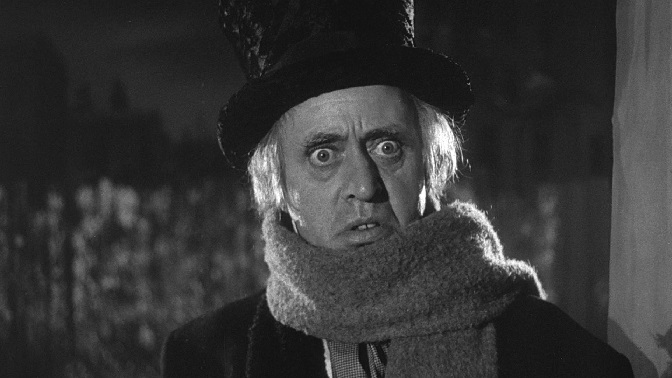 A Christmas Carol (Brian Desmond Hurst, 1951): Charles Dickens' beloved Victorian fable gets its definitive screen version in this lovingly rendered adaptation from 1951. Veteran character actor Alastair Sim is brilliant in the title role, the avaricious businessman Ebenezer Scrooge, whose misanthropic worldview is shaken by a few unexpected visitors on Christmas Eve. After dismissing his employee Bob Cratchit (Mervyn Johns), Scrooge is given a sobering view of his life by the Ghosts of Christmas Past, Present and Future. Magically whisked away from his bedroom, he comes to realize the effect his shabby actions have had on himself and those around him. But can he change, or will it be too late? The story has been told countless times, but rarely as vividly as in Brian Desmond Hurst's sturdy film.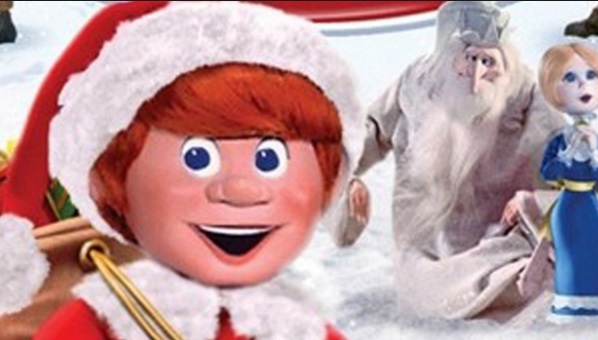 Santa Claus is Comin' to Town (Jules Bass, Arthur Rankin Jr., 1970): Have you ever wondered how Kris Kringle became Santa Claus? Jules Bass and Arthur Rankin Jr., the acclaimed stop-motion animators responsible for "Rudolph the Red-Nosed Reindeer," did wonder, and the result was this endearing holiday special, which has become a Christmastime family must-see. In it, we witness Kris Kringle's (delightfully voiced by Mickey Rooney) trajectory from toymaker to jolly St. Nick as he delivers gifts to the children of Sombertown, clashes with the grouchy Burgermeister (Paul Frees), and falls in love with the future Mrs. Claus (Joan Gardner). Featuring lovable characters and a tip-top score (including a terrific rendition of the title tune by none other than Fred Astaire), this is rich entertainment for the season.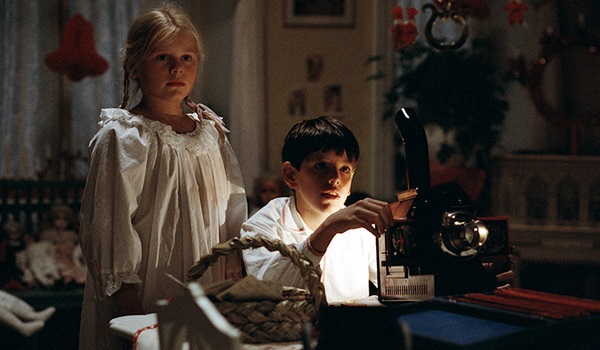 Fanny and Alexander (Ingmar Bergman, 1982): Though usually remembered as a dour, forbidding art-house filmmaker, Swedish master Ingmar Bergman had a joyous, life-affirming streak that's best seen in this wonderful, sprawling memory-film. Set in the early 1900s, it charts the ups and downs of the Ekdahl family, centering on the eponymous children, Fanny (Pernilla Allwin) and Alexander (Bertil Guve). Kicking off with an extended Christmas party and a Nativity play, the movie follows the duo's joys and struggles as their widowed mother marries a strict bishop and other family members must come together to help them. With a simultaneously warm and fierce touch reminiscent of Charles Dickens at his best, Bergman's Oscar-winning epic pulls together the director's obsessive themes and images into a cinematic feast. With subtitles.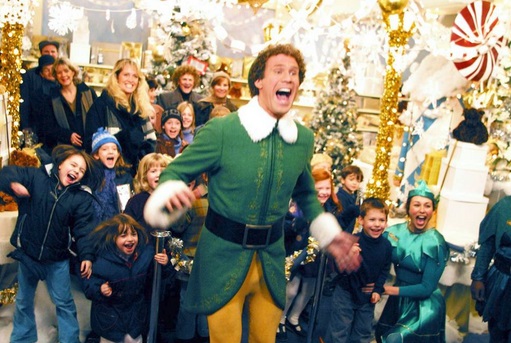 Elf (Jon Favreau, 2003): Before hitting pay-dirt with the Marvel superhero movies, Jon Favreau directed this popular, likable Christmas comedy. Will Ferrell stars as Buddy, an orphaned boy who's raised by Santa Claus (Ed Asner) in the North Pole. As a grown-up, Buddy sets out to find out about his true identity, a mission that sends him to work at a company in the Empire State Building. As he learns about his real father (James Caan) and falls in love with a perky employee (Zooey Deschanel), Buddy becomes acquainted with the big city as well as his own emotional concerns. Making deft use of Ferrell's trademark mix of physical ungainliness and sweet-natured enthusiasm, the movie is a funny and even touching ode to personal discovery.
[headlines]
--------------------------------------------------------------
German Shepherd Dog & Anatolian Shepherd Mix
Kansas City, Kansas Adopt a Dog
Maggie
Female
2 Years old
Large
Yellow/Tan/Blond/Fawn
About
CHARACTERISTICS
sweet, needs home with another dog, been abused
COAT LENGTH
Short
HOUSE-TRAINED
Yes
HEALTH
Vaccinations up to date, spayed / neutered, special needs. Maggie was in an abusive home and it now takes her time to feel comfortable with strangers and show her true sweet and goofy personality. She'll need a home with someone who is experienced and comfortable working with a dog who is nervous and needs to learn to trust. She loves other dogs and is much more relaxed with other dogs, so we are asking that she be adopted into a home with another dog.
GOOD IN A HOME WITH
Other dogs.
ADOPTION FEE
$150.00
Meet Maggie
Date of birth: 4/17/2016
12/5/2018: Maggie is a beautiful 2 year old Shepherd mix. She looks like she's either a German Shepherd or Anatolian Shepherd mix. She weighs 88 lbs. Maggie has a sweet and goofy personality once she gets to know you. Sadly, she was in an abusive home and it now takes her time to feel comfortable with strangers and show her true personality. Maggie will need a home with someone who is experienced and comfortable working with a dog who is nervous and needs to learn to trust. She loves other dogs and is much more relaxed with other dogs, so we are asking that she be adopted into a home with another dog. She's lived with other dogs of all sizes in her previous home and her foster home. You could make an appointment to bring your dog in to meet Maggie to see if they could be good friends.
Maggie is house trained and crate trained. She's overall pretty mellow and quiet. She's walks nicely on a leash. She knows basic commands and is treat motivated. She loves belly rubs.
Maggie generally prefers women over men, but she will bond with men, too. She will growl and snap at some people if she's uncomfortable and doesn't know them. She has a Shepherd personality and will bond very closely with her person once she trusts them. She likes kids and lived in a foster home with an older child and did great. We'd feel comfortable placing her in a home with an older child but it would need to be a home without a lot of other people coming and going.
Maggie has been spayed, vaccinated, microchipped and tested for heartworms. She does have some skin allergies that had gone untreated and she's on Zyrtec for that now, and her ears have had to be cleaned regularly. Maggie is a wonderful dog who will blossom in a loving home with someone who has the experience to help her.
Dog Adoption Contact Info:
Email: christine@hsgkc.org
Phone: 913.596.1000 ext. 113
http://hsgkc.org
The Humane Society of Greater Kansas City
5445 Parallel Parkway
Kansas City, KS 66104
hsgkcdogs.petfinder@gmail.com
913-596-1000 ext. 113
Hours:
Monday Closed
Tuesday 11 to 5
Wednesday 11 to 5
Thursday 11 to 5
Friday 11 to 5
Saturday 11 to 4
Sunday Closed

Adopt a Pet
http://www.adoptapet.com/


[headlines]
--------------------------------------------------------------
Most Influential Lawyers
in Equipment Finance and Leasing

Stewart Abramson
Andrew Alper
Thomas V. Askounis
Julie Babcock
Joe Bonanno, CLFP
Bill Carey
Richard Contino
James Coston, CLFP
Jonathan Fleisher
Marshall Goldberg
Kenneth Charles Greene, Esq.
Michael A. Leichtling
Malcolm C. Lindquist
Barry Marks, Esq., CLFP
David G. Mayer
Allan J. Mogol
Frank Peretore
John G. Sinodis
Mark Stout
Kevin Trabaris
Allan Umans
Mark Wada
Michael J. Witt
Irwin Wittlin
Full Listings
http://www.leasingnews.org/Pages/top_lawyers.html
[headlines]
--------------------------------------------------------------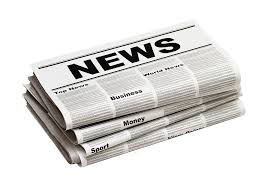 News Briefs----
Fed Raises Interest Rates, Showing Confidence in Health of Economy
https://www.nytimes.com/2018/12/19/business/fed-interest-rates.html
5 Ways Facebook shared your data
https://www.nytimes.com/2018/12/19/technology/facebook-data-sharing.html
Pfizer and GSK are merging their consumer healthcare businesses
https://www.cnn.com/2018/12/19/business/pfizer-gsk-healthcare/index.html
10 most expensive (and cheapest) cities to celebrate New Year's Eve
https://www.foxbusiness.com/features/10-most-expensive-and-cheapest-cities-to-celebrate-new-years-eve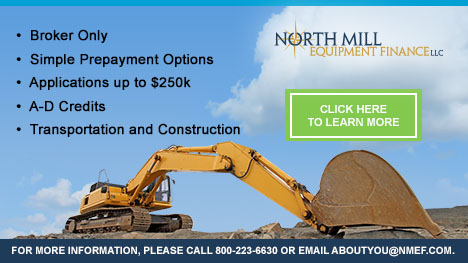 [headlines]
--------------------------------------------------------------


You May Have Missed---
The absurd quest to make the "best" razor
https://www.vox.com/the-goods/2018/12/11/18134456/best-razor-gillette-harrys-dollar-shave-club

[headlines]
--------------------------------------------------------------
Football Poem
Football is my favorite game
I love to watch them play -
Those tightly muscled butts and legs
On an awesome autumn day;
How fluidly and gracefully
They dance across the green -
Such elegant contenders play
The best I've ever seen;
Some people think I'm crazy
The way I love the game -
But I'd rather be watching football
Than anything I can name;
Of course I may be prejudiced
I love my maise and blue -
That BIG 10 team that rules the league.............
You rock the Big House - BLUE! ! !
[headlines]
--------------------------------------------------------------

Sports Briefs---

Inside Panthers' decision to shut down Cam Newton, and what must inevitably come next
https://www.charlotteobserver.com/sports/nfl/carolina-panthers/article223318280.html#navlink=SecList
Baker Mayfield, Tua Tagovailoa and the New Quarterback Mold
https://www.si.com/nfl/2018/12/18/baker-mayfield-tua-tagovailoa-six-foot-short-quarterbacks-nfl-draft
We still don't know which NFL teams are any good
https://fivethirtyeight.com/features/we-still-dont-know-which-nfl-teams-are-any-good/

[headlines]
--------------------------------------------------------------


California Nuts Briefs---
Ron Howard visited Paradise. Is a Camp Fire documentary next?
https://www.sacbee.com/news/state/california/fires/article223310550.html#storylink=hpdigest

[headlines]
--------------------------------------------------------------



"Gimme that Wine"

http://www.youtube.com/watch?v=EJnQoi8DSE8
A Snapshot of the American Wine Consumer in 2018
https://www.winebusiness.com/news/?go=getArticle&dataId=207060
A 75 Year Collaboration Continues at Auction Napa Valley
https://napavintners.com/press/press_release_detail.asp?ID_News=3622894
Wine Prices by vintage
http://www.winezap.com
http://www.wine-searcher.com/
US/International Wine Events
http://www.localwineevents.com/
Leasing News Wine & Spirits Page
http://two.leasingnews.org/Recommendations/wnensprts.htm
[headlines]
----------------------------------------------------------------
This Day in History

1606 - Three small ships ("Susan Constant," "Godspeed" and "Discovery") departed London, England, bound for America. Captain Christopher Newport commanded the three tiny ships, which are now on display at Jamestown village in Virginia, where the royally chartered Virginia Company's approximately 120 persons established the first permanent English settlement. They arrived May 14, 1607. When the next ship arrived a year later with additional provisions, there were no survivors. What happened is still a mystery today. It is believed that the survivors joined Indian tribes, and were not murdered or died from disease as there was no evidence to this conclusion. Most of the passengers were gentry, meaning they were not prepared for labor, farming, hunting, or surviving without any experience in unknown territory. This was not the first attempt at permanent settlement in the United States. The Norwegians, Dutch, Spanish, and perhaps even Africans, landed here and established colonies. Many of them were invaded by subsequent landings, some were assimilated into Indian life, such as in Newfoundland, Florida and the islands, where it is believed Africans were the first to land in this area, including South America.
1669 - History records the first rebellion by colonists, led by Marcus Jacobson, "The Long Finne," who claimed to be the son of General Hans Christoph Konigsmark. It happened against an English governor in Delaware, Governor Francis Lovelace. Jacobson was trapped and turned over to the English commandant. On December 20, 1669, he was condemned for insurrection in the first trial by jury in Delaware. He was lashed in public, branded with a letter R, and sold in chains as a slave in Barbados.
1790 - In Pawtucket, Rhode Island, 23-year-old British subject Samuel Slater began production of the first American spinning mill. The British jealously guarded their technological superiority in the early stages of the Industrial Revolution, making it illegal for machinery, plans and even the men who built and repaired them to leave the country. After serving a 7-year mill apprenticeship in England, Slater recognized the potential offered in America. He memorized the plans for intricate machine specifications, disguised himself as a farm worker and in 1789 sailed to a new life across the Atlantic. Slater entered into a partnership with Rhode Island merchant Moses Brown and built a small spinning mill--the equivalent of 72 spinning wheels. At first, Slater's Mill employed only a handful of children between the ages of 7 and 12, but by 1800, he had more than 100 employees. By the time of Slater's death in 1835, he owned or had an interest in 13 textile mills and left an estate of almost $700,000. From this small beginning, America's own Industrial Revolution grew.
http://memory.loc.gov/ammem/today/dec20.html
1803 - One of the greatest real estate deals in history was completed when more than 800,000 square miles of the Louisiana Territory were turned over to the US by France, for a prize of about $20 per square mile. The U.S. paid $11,250,000 and a cancellation of debts for a total of $15,000,000. This almost doubled the size of the US, extending its western border to the Rocky Mountains. France's failure to put down the revolt in Saint-Dominique, coupled with the prospect of renewed warfare with the United Kingdom, prompted Napoleon to sell Louisiana to the United States. The Louisiana Purchase occurred during the term of President Thomas Jefferson. Before the purchase was finalized, the decision faced Federalist Party opposition; they argued that it was unconstitutional to acquire any territory. Jefferson agreed that the US Constitution did not contain explicit provisions for acquiring territory, but he asserted that his constitutional power to negotiate treaties was sufficient.
1820 - Missouri enacted taxation legislation placing a $1 tax "on every unmarried free white male, above the age of 21 years and under 50 years."
1821 - The first record of a "Christmas tree" in the United States was mentioned in the diary of Matthew Zahm of Lancaster, PA., and other German immigrants to Pennsylvania brought the custom of decorated trees from their homeland. History records the first decorated tree was at Riga in Latvia, in 1510. In the early 16th century, Martin Luther is said to have decorated a small Christmas Tree with candles, to show his children how the stars twinkled through the dark night.
1833 - Birthday of Dr. Samuel A. Mudd (d. 1883), near Bryantown, MD. In the hysteria of the time, he was sentenced to life imprisonment for giving medical aid to disguised John Wilkes Booth, fleeing assassin of Abraham Lincoln. Imprisoned four years before being pardoned by President Andrew Johnson.
1836 - A famous cold wave occurred in central Illinois. A cold front with 70 mph winds swept through at Noon dropping the temperature from 40 degrees to near zero in a matter of minutes. Many settlers froze to death. Folklore told of chickens frozen in their tracks and men frozen to saddles. Ice in streams reportedly froze to six inches in a few hours.
1849 - A major event in San Francisco as 25 women arrived on different vessels today.
1856 - Newberry College was chartered in Newberry, SC, under Lutheran auspices. The campus moved to Walhalla, SC, in 1868, but returned to Newberry in 1877
http://www.newberry.edu/
1860 - In response to the victory of Republican Abraham Lincoln in the presidential election six weeks before, the South Carolina legislature voted to secede from the US, the first state to do so. "...are hereby repealed; and that the Union now subsisting between South Carolina and other States under the name of the United States of America, is hereby dissolved." Within six weeks, five more states seceded. On February 4, 1861, representatives from the six states met at Montgomery, Alabama, to establish a government, and on February 9, Jefferson Davis was elected president of the Confederate States of America. By June, 1861, 11 states had seceded from the Union.
1864 - Confederate forces evacuated Savannah as Union Gen. William T. Sherman continued his "March to the Sea."
1868 - American industrialist, businessman and founder of the Firestone Tire and Rubber Company, Harvey Samuel Firestone (d. 1938), was born at Columbiana County, OH. A close friend of Henry Ford, Thomas Edison and John Burroughs, Firestone was also author of two books about rubber.
1879 - Thomas Edison privately demonstrated his incandescent light at Menlo Park, N.J.
1880 - Broadway, New York's main thoroughfare, was illuminated by electricity for the first time, between 14th and 26th Streets.
1881 - Wesley Branch Rickey (d. 1965), player, manager and executive, born at Lucasville, OH. Rickey was baseball's most innovative general manager. He invented the farm system, instituted unique training and teaching methods and, most prominently, signed Jackie Robinson to play Major League baseball with the Brooklyn Dodgers, breaking the racial barriers against African-Americans that had existed for decades. Inducted into the Baseball Hall of Fame in 1967.
http://newschannel2000.com/sh/sports/columnist/stories/
columnists-20000821-134738.html
1886 - Hazel Virginia Hotchkiss Wightman (d. 1974), tennis player, was born at Healdsburg, CA. Known as the "Queen Mother of Tennis," Wightman was a championship player, an instructor, a benefactor and the donor of the Wightman Cup, a trophy offered for competition between teams of women players from the US and England.
1893 - Georgia passed a statute against lynching, "an act to prevent mob violence in this state..." Violators were guilty of a felony punishable by imprisonment of up to 20 years. If death resulted, a murder charge could be instituted.
1895 - Susanne Langer (d. 1985), was born at New York, NY. A leading American philosopher, author of "Philosophy in a New Key: A Study in the Symbolism of Reason, Rite, and Art." Her studies of esthetics and art exerted a profound influence on thinking in the fields of psychology, philosophy and the social sciences.
1907 - Birthday of lyricist Paul Francis Webster (d. 1984), New York City.
http://www.imdb.com/Name?Webster,+Paul+Francis
http://awards.fennec.org/w/webster_paul_francis.html
http://www.basstabs.net/tab/bass/Paul_Francis_Webster.asp
1914 - The high temperature of 28 degrees at Atlanta, GA was their earliest daily high below the freezing mark.
1918 - Birthday of saxophone player John Hardee (d. 1984), Corsicana, TX. "Hardee was a multi-instrumentalist who played piano, mellophone, C-melody saxophone, alto, and tenor sax. He worked with Don Albert as a tenor player before returning to college. After graduation, he worked as a band director in Texas and played the clarinet in the military band. Hardee went to New York to pursue his musical career, and worked with Tiny Grimes from 1946 to 1948. Most of the work he recorded was done on 78 rpm records at the precise time that the LP format was killing off 78s as the recorded medium of choice. His work wasn't released on LP and was lost and forgotten for some time, even though his playing put him on a par with Coleman Hawkins and Ben Webster. So what happened? Basically a crisis of self-confidence. The jazz scene in New York was extremely competitive at the time and Hardee simply didn't have the stomach for it. He felt that he could have filled the chair vacated by Ben Webster in the Duke Ellington orchestra, and the recorded evidence, now available on CD, supports that assertion. I strongly recommend either the Chronological Jazz Series release "John Hardee: 1946-1948" or the EMI import "John Hardee Swingtettes: Tired." We're very lucky to have these performances saved and available for our pleasure. Had Hardee continued to be part of the New York scene he would undoubtedly have become a major tenor player whose contribution and influence would still be widely discussed. Hardee returned to Texas, teaching in Dallas for most of the rest of his life. No doubt he passed on a lot of wisdom to the kids who learned music from him." Marshall Bowden
1920 - An English-born comedian Leslie Downes, who would later be known as Bob Hope, became an American citizen today. Having lived in the United States since 1908, he became one of the nation's true ambassadors for show business and charity.
1921 - At the Major League meetings, the AL voted to return to the best-of-seven World Series, while the NL voted to keep the five-of-nine format. Commissioner Landis cast the deciding vote and the four-of-seven format is reinstated.
1938 - The kinescope, today known as the cathode-ray tube, was patented by Russian immigrant Vladimir Zworykin. It is still used today in computer monitors and television sets.
1939 - Birthday of singer Kim Weston, Detroit, MI
http://www.delafont.com/music_acts/Kim-Weston.htm
1940 - Tony Pastor records "Paradiddle Joe." Bluebird 11008)
1940 – Connie Mack bought a controlling interest in the Philadelphia Athletics from the Shibe family, for $42,500.
1941 - First battle of the American Volunteer Group, better known as the "Flying Tigers" in China. The group consisted of three fighter squadrons of around 30 aircraft each. It trained in Burma before the American entry into World War II with the mission of defending China against Japanese forces. The group of volunteers were officially members of the Chinese Air Force. While it accepted some civilian volunteers for its headquarters and ground crew, the AVG recruited most of its staff from the U.S. military.
1942 - An early cold wave sent the temperature plunging to 3 degrees below zero at Nantucket, MA, and to 11 degrees below zero at Boston, MA.
1942 - Birthday of piano player Larry Willis, New York City
http://www.mapleshaderecords.com/artists/larry_willis.htm
http://www.mapleshaderecords.com/reviews/08532.html
1943 - VOSLER, FORREST T., (Air Mission) Medal of Honor
Rank and organization: Technical Sergeant, U.S. Army Air Corps. 358th Bomber Squadron, 303d Bomber Group. Place and date. Over Bremen, Germany, 20 December 1943. Entered service at: Rochester, N.Y. Born: 29 July 1923, Lyndonville, N.Y. G.O. No.: 73, 6 September 1944. Citation: For conspicuous gallantry in action against the enemy above and beyond the call of duty while serving as a radio operator-air gunner on a heavy bombardment aircraft in a mission over Bremen, Germany, on 20 December 1943. After bombing the target, the aircraft in which T/Sgt. Vosler was serving was severely damaged by antiaircraft fire, forced out of formation, and immediately subjected to repeated vicious attacks by enemy fighters. Early in the engagement a 20-mm. cannon shell exploded in the radio compartment, painfully wounding T/Sgt. Vosler in the legs and thighs. At about the same time a direct hit on the tail of the ship seriously wounded the tail gunner and rendered the tail guns inoperative. Realizing the great need for firepower in protecting the vulnerable tail of the ship, T/Sgt. Vosler, with grim determination, kept up a steady stream of deadly fire. Shortly thereafter another 20-mm. enemy shell exploded, wounding T/Sgt. Vosler in the chest and about the face. Pieces of metal lodged in both eyes, impairing his vision to such an extent that he could only distinguish blurred shapes. Displaying remarkable tenacity and courage, he kept firing his guns and declined to take first-aid treatment. The radio equipment had been rendered inoperative during the battle, and when the pilot announced that he would have to ditch, although unable to see and working entirely by touch, T/Sgt. Vosler finally got the set operating and sent out distress signals despite several lapses into unconsciousness. When the ship ditched, T/Sgt. Vosler managed to get out on the wing by himself and hold the wounded tail gunner from slipping off until the other crewmembers could help them into the dinghy. T/Sgt. Vosler's actions on this occasion were an inspiration to all serving with him. The extraordinary courage, coolness, and skill he displayed in the face of great odds, when handicapped by injuries that would have incapacitated the average crewmember, were outstanding
1945 - Eddie Condon's Club opens in the Village, New York City. The first three successive jazz venues was located on West 3rd Street, followed by 52nd Street near Sixth Avenue, the present site of the CBS headquarters building. The final venue was on the south side of East 54th Street, east of Second Avenue.
http://search.centerstage.net/music/whoswho/EddieCondon.html
http://www.edsite2.fsnet.co.uk/Eddie%20Condon.htm
1946 - The Christmas film, "It's a Wonderful Life" by Frank Capra, starring James Stewart and Donna Reed, opened in New York.
1949 - Harry Belafonte recorded his second session at Capitol Records, waxing the songs "Whispering" and "Farewell to Arms." With eight songs recorded and little enthusiasm from record buyers, Capitol decided not to renew the singer's contract. He relocated to RCA Victor in April, 1952 where he enjoyed a successful career.
1949 - Top Hits
I Can Dream, Can't I? - The Tommy Dorsey Orchestra (vocal: Jack Leonard)
Rudolph, the Red-Nosed Reindeer - Gene Autry
White Christmas - Bing Crosby
Mule Train - Tennessee Ernie Ford
1952 - Jimmy Boyd hit #1 on the record charts with the Christmas song of the year, "I Saw Mommy Kissing Santa Claus."
1954 - The Buick Motor Company signed Jackie Gleason to one of the largest contracts ever with an entertainer. Gleason would produce 78 half-hour long shows over two years for $6,142,500.
1956 - The Montgomery Bus Boycott came to an end. The US Supreme Court ruling of Nov 13, 1956, calling for integration of the Montgomery, AL public bus system, was implemented. Since Dec 5, 1955, the black community of Montgomery had refused to ride on the segregated buses. The boycott was in reaction to the Dec 1, 1955, arrest of Rosa Parks for refusing to relinquish her seat on a Montgomery bus to a white man.
1957 – The Boeing 707 made its first flight. Developed as Boeing's first jet airliner, the 707 is a swept-wing design with podded engines. Although it was not the first jetliner in service, the 707 was the first to be commercially successful. Dominating passenger air transport in the 1960s and remaining common through the 1970s, the 707 is generally credited with ushering in the Jet Age.
1957 - Top Hits
Jailhouse Rock - Elvis Presley
Jingle Bell Rock - Bobby Helms
At the Hop - Danny & The Juniors
My Special Angel - Bobby Helms
1957 - Just five days before Christmas, Elvis received his draft notice from the US Army. He later told reporters that it's a "duty I've got to fill and I'm going to do it." He will be inducted at the Memphis Draft Board in March of 1958 and assigned to Fort Hood, Texas for basic training for six months.
1960 – Charles O. Finley, an insurance executive from Chicago, bought 52% controlling interest in the Philadelphia Athletics from the Arnold Johnson estate. Johnson has acquired the club from the Connie Mack family in 1954 before moving the team to Kansas City. Finley moved the team to Oakland for the 1968 season, where they remain.
1961 - Birthday of Dallas Cowboy premier lineman Nathaniel "Nate" Newton, Jr., Orlando, FL.
1963 – The Berlin Wall, dividing East and West Berlin in Germany, was opened for the first time to West Berliners, who were allowed one-day visits to relatives in the Eastern sector for the holidays.
1965 - "The Dating Game" premiered on TV. Another game show developed by Chuck Barris, it typically featured a "bachelorette" who questioned three men who were hidden from her view and decided, based on their answers, which guy appealed to her the most. The couple was then sent on a date, courtesy of the show. Occasionally, a bachelor would question three women. Jim Lange was the host of the network series and two syndicated ones. Elaine Joyce and Jeff MacGregor hosted one season each on the retitled "The New Dating Game."
1965 - Top Hits
Turn! Turn! Turn! - The Byrds
Over and Over - The Dave Clark Five
I Got You (I Feel Good) - James Brown
Make the World Go Away - Eddy Arnold
1966 - The NBA granted a franchise to Seattle for the 1967-68 season. The SuperSonics, as the team was nicknamed, were joined by the San Diego Clippers, to become the league's 11 and 12th teams. The Sonics relocated for the 2008-09 season to Oklahoma City where they are known as the Thunder and the Clippers moved to Los Angeles for the start of the 1984 season.
1966 - Otis Redding Show opens at the Fillmore Auditorium, San Francisco, California.
http://rockhall.com/hof/inductee.asp?id=177
1967 - The Hollies' "He Ain't Heavy (He's My Brother)" is released.
1968 – The Zodiac killer killed Betty Lou Jenson and David Faraday in Vallejo, CA. The killer's identity remains unknown. Between December, 1968 and October, 1969, four men and three women between the ages of 16 and 29 were targeted. The killer originated the name "Zodiac" in a series of taunting letters sent to the local Bay Area press. These letters included four cryptograms.
1969 – "Leaving on a Jet Plane," recorded by Peter, Paul and Mary, jumped into the Number 1 spot on this date on Billboard's Top 40 record charts and was in the top slot for one week.
1973 - Top Hits
The Most Beautiful Girl - Charlie Rich
Goodbye Yellow Brick Road - Elton John
Time in a Bottle - Jim Croce
Amazing Love - Charley Pride
1973 – It is rare that we bring up a person passing away…multi-talented entertainer Bobby Darin, born in East Harlem as Walden Robert Cassotto, died at age 37 at Cedars of Lebanon Hospital in Los Angeles while undergoing surgery to remove two malfunctioning artificial valves in his heart. According to the biography written by son Dodd, Darin's hospitalization and subsequent death was brought on by not taking prescribed antibiotics before a teeth-cleaning procedure. Darin had a history of heart problems. [It is rumored is that he was born with a rheumatic heart and he knew he would die young.] He did not die of a spinal infection as is commonly rumored. He left a legacy of memories in rock 'n' roll and pop tunes, as well as on television and in movies (even an Oscar nomination for his role in "Captain Newman, M.D."). The story of Darin being groomed to replace Frank Sinatra at Capitol Records is absolutely true. Unfortunately, Capitol didn't think the grooming was going so well and withheld many of Darin's songs for many years; releasing them in a compilation CD in 1995. Good stuff to listen to: "Splish Splash," "Queen of the Hop," "Dream Lover," "Mack the Knife," "Beyond the Sea," and "If I Were a Carpenter." At the end, Darin, who had recorded for Atco, Capitol and Atlantic Records had just begun recording for Motown.
1975 - Paul Simon's "50 Ways to Leave Your Lover" jumped on U.S. singles charts. It hit number one (for three weeks) Feb 7, 1976. For you trivia fans out there, this is Paul Simon's only #1 single (so far). "Just slip out the back, Jack; Make a new plan, Stan; You don't need to be coy, Roy; Just get yourself free..."
1975 - Eric Carmen's "All By Myself" is released.
1975 - Buffalo's O.J. Simpson scores a touchdown (vs. Minnesota) in his 14th straight game. The streak started against the New York Jets on Sept. 21. He was a great football player, but most likely a murderer, nevertheless.
http://images.nfl.com/history/images/1220.jpg
1978 – Willard Mullin, 76, the nation's top sports cartoonist and creator of the "Brooklyn Bum," died at Corpus Christi, TX. He was widely published: he cartooned daily for the New York World-Telegram and Sun for decades and was often published in the Sporting News.
1979 – "Knots Landing" debuted on CBS, starring Ted Shackelford and Joan Van Ark as Gary and Valene Ewing.
1980 - Television experimented with football when NBC covered the meaningless NFL game between the New York Jets (4-11) and the Miami Dolphins (8-7) with no announcers in the booth. The only thing heard were field noises and spectators as the pictures tried to get across the emotion of the game. The next day headlines read, "Jets Silence Dolphins 24-17."
1980 - In a major blunder, the Red Sox missed the Basic Agreement deadline to tender contracts for certain veterans, permitting All-Stars Fred Lynn and Carlton Fisk to be eligible for free agency. Lynn signed with the Angels and Fisk with the White Sox.
1981 - Top Hits
Physical - Olivia Newton-John
Waiting for a Girl like You - Foreigner
Let's Groove - Earth, Wind & Fire
All Roads Lead to You - Steve Wariner
1983 - Joe Gibbs of the Washington Redskins was named NFL Coach of the Year by the Associated Press. He became the first head coach to receive this honor in consecutive years since 1961-62 (when Allie Sherman, of the New York Giants, was so honored). Joe Gibbs took the Redskins to a 14-2 finish in the 1983 season.
1983 - Guy Lafleur of the Montreal Canadians scored the 500th goal of his career in a 6-0 victory over the New York Rangers. Lafleur played 17 years in the NHL and finished his career with 560 regular-season goals.
1985 - Denis Potvin of the New York Islanders assisted on Mike Bossy's goal against the New York Rangers to earn the 916th point of his career, breaking Bobby Orr's NHL record for the most career points by a defenseman
1985 - Robert Penn Warren was designated Poet Laureate Consultant in Poetry of the U.S. Library of Congress for 1986-1987. The library has used consultants since 1937, when Joseph Auslander was appointed the first Consultant in Poetry, but Robert Penn Warren was the first to be called Poet Laureate Consultant in Poetry.
1986 - The Bangles' "Walk like an Egyptian" moved to the top of the "Billboard Hot 100." It was #1 for three weeks. "Foreign types with the hookah pipes say; Ay oh whey oh, ay oh whey oh; Walk like an Egyptian..."
1987 - Heavy snow fell in the northern mountains of Colorado, with 15 inches reported in the Mary Jane ski area. Strong and gusty winds prevailed from the Northern High Plains to the Great Lakes. Winds gusted to 54 mph at Buffalo, NY and reached 66 mph at Livingston, MT. Rain, freezing rain, sleet and snow fell across New England, with up to seven inches of snow in Maine.
1988 - Warner Chappell, a division of Warner Communications and the largest music publisher in the world, agreed to pay $25 million for the song "Happy Birthday to You." The song, owned by Birchtree Ltd., reportedly generated $1 million a year in royalty fees. The copyright would expire after the year 2010 and is expected to fall into the public domain. The melody of probably the most often sung song in the world was composed by Mildred J. Hill, a schoolteacher. Her younger sister Patty Hill was the author of the lyrics which were first published in 1893 as "Good Morning to All," a classroom greeting published in the book Songs Stories for the Sunday School." The lyrics were amended in 1924 to include a stanza beginning "Happy Birthday to You." Now it is sung somewhere in the world every minute of the day, although the authors are believed to have earned very little from song. Mildred Hill died at Chicago, Il, June 5, 1916, without knowing that her melody would become the world's most popular song.
1988 - Thunderstorms developing ahead of a fast-moving cold front produced severe weather in the Upper Ohio Valley and the Middle Atlantic Coast Region during the afternoon and early evening. Thunderstorm winds gusted to 69 mph at Kennedy Airport in New York City, and winds along the cold front itself gusted to 56 mph at Cincinnati, OH. The same storm produced snow in Kansas, Missouri and Illinois, with eight inches reported at Rolla, MO.
1989 - Top Hits
We Didn't Start the Fire - Billy Joel
Another Day in Paradise - Phil Collins
Don't Know Much - Linda Ronstadt (featuring Aaron Neville)
Two Dozen Roses - Shenandoah
1989 - Brutal northwest winds ushered bitter cold arctic air into the north central U.S. International Falls, MN, and Warroad, MN, tied for honors as the cold spot in the nation with morning lows of 34 degrees below zero. Minot, ND reported a wind chill reading of 81 degrees below zero. Squalls produced more heavy snow in the Great Lakes Region. Erie, PA received 21 inches of snow, including four inches in one hour, to bring their total snow cover to 39 inches, an all-time record for that location.
1989 - The US launched "Operation Just Cause," invading Panama in an attempt to seize Manuel Noriega and bring him to justice for narcotics trafficking. Seven months after Noriega had ruled unfavorable election results null and void, the US toppled the Noriega government and oversaw the installation of Guillermo Endara as president. Although the initial military action was declared a success, Noriega eluded capture. He surrendered to US troops on Jan 4, 1990, and was tried, convicted and imprisoned in the US.
1989 - Captain Linda L. Bray, 29, became the first woman to command American soldiers in battle, during the invasion of Panama by the U.S. as an MP. She was assigned to lead a force of 30 men and women soldiers to capture a kennel holding guard dogs that was defended by forces of the Panamanian Defense force. Although law forbids women in combat, the distinction between combat and military police in the Panama invasion was hazy. About 620 women were stationed in Panama before the attack and about 170 more women went to Panama in the attack. No women were killed, but 23 American men were. Eight American women lost their lives serving in Vietnam, the Army said. The 123-member 988th Military Police company commanded by Captain Bray was sent to Panama from Fort Benning, Ga. One Army officer, although stressing the difference in training between that given an MP officer such as Bray and that given combat officers added, "What has been demonstrated is the ability of women to lead, for men and women to work together as a team without distractions, and for women to react in an aggressive manner."
The official army report stated Capt. Bray was not in attendance when the initial fighting erupted, but her unit was under fire from snipers while she was on the scene. She oversaw the first stages of the operation by radio from a command center about a half-mile from the kennel. She ordered her troops to fire warning shorts after the Panamanians refused to surrender. The Panamanians replied by firing for about 10 minutes. She ordered the firing of a single warning shot and then later ordered her soldiers to fire M-60 machine guns to the side of the building so as not to hurt the Panamanians. The Panamanians continued to fire until threatened by an artillery attack and then they fled into the woods nearby. When she heard the Panamanians were escaping, she had her driver take her to the kennel to try to stop them. She crawled into a ditch to get closer to the building. No Panamanian bodies were found, but a cache of weapons was recovered.
1989 - Low pressure brought thunderstorms and high winds to the northeastern U.S. There were 193 reports of damaging winds with thunderstorms in New York State, Pennsylvania and New Jersey. Tornadoes touched down near Seaside Park, NJ and McAlevys Port, PA. Winds with thunderstorms gusted to 92 mph at Poughkeepsie, NY and reached 94 mph at Newburgh, NY. High winds in the Washington, D.C. area, gusting to 73 mph, resulted in one death.
1995 - "Nixon" opened in U.S. theatres. The film starred Anthony Hopkins as Richard M., Joan Allen as the president's wife, Pat, Powers Boothe as Alexander Haig, Ed Harris as E. Howard Hunt, Bob Hoskins as J. Edgar Hoover, E.G. Marshall as John Mitchell, David Paymer as Ronald Ziegler, David Hyde Pierce as John Dean, Paul Sorvino as Henry Kissinger, Mary Steenburgen as Hannah Nixon, J.T. Walsh as John Ehrlichman, and James Woods played H.R. Haldeman.
1998 - Green Bay's Brett Favre connected three times with Antonio Freeman in the first half against the Tennessee Oilers, soon to be renamed Titans, en route to a 30-22 victory this day. In doing so, Favre became the first quarterback in NFL history to pass for 30 or more touchdowns in five consecutive seasons (33 in 1994, 38 in 1995, 39 in 1996, 35 in 1997, and 30 in 1998).
1998 - President Bill Clinton was impeached by a House of Representatives that was divided along party lines. He was charged with perjury and obstruction of justice stemming from a sexual relationship with a White House intern. He was then tried by the Senate in January 1999. On Feb 12, 1999, the Senate acquitted him on both charges. Clinton was only the second US president to undergo impeachment proceedings. He did not run for re-election because he had served the maximum two terms as president. His wife Hillary was elected to the U.S. Senate from New York.
1998 - Snowflakes fell in San Francisco and low temperature records were made around the Bay with 40 degrees in SF and 35 in Fremont.
2001 - The Jean Yawkey Trust announced that all the partners have unanimously voted to sell 100 percent of the Red Sox, a family-owned business since 1933 under Tom Yawkey, to a group of investors led by Florida Marlins owner John Henry who also owned a one percent share of the Yankees. The price tag, rumored to be $600+ million, doubled the largest amount ever spent to buy a team.
2002 - Money making figures for 2002's top grossing Rock artists were as follows:
Paul McCartney - $126.1 million
The Rolling Stones - $90 million
Cher - $67.6 million
Neil Diamond - $52.2 million
Britney Spears - $43.7 million
Aerosmith - $36.3 million
Eagles - $34.9 million
'N Sync - $33 million
The top grossing country artist was Kenny Chesney at $22.7 million.
2003 - "The Diary of Alicia Keys" gives the young R&B sensation her second No. 1 debut on The Billboard 200.
2006 - A major winter storm affected Colorado, dumping several feet of snow on areas of the Rocky Mountains. The snowstorm temporarily closed the Denver International Airport.
2009 - The top 10 most-played holiday songs in the ASCAP repertory this holiday season are:
1. "Sleigh Ride" (Leroy Anderson, Mitchell Parish) - played 118,918 times
2. "Jingle Bell Rock" (Joseph Carleton Beal, James Roth Boothe) - played 118,601 times
3. "It's the Most Wonderful Time of the Year" (Edward Pola, George Wyle) - played 101,614 times
4. "White Christmas" (Irving Berlin) - played 89,348 times
5. "Winter Wonderland" (Felix Bernard, Richard B. Smith) - played 77,599 times
6. "The Christmas Song" (Chestnuts Roasting on an Open Fire) (Mel Tormé, Robert Wells) - played 74,360 times.
7. "A Holly Jolly Christmas" (Johnny Marks) - played 57,948 times
8. "Little Drummer Boy" (Katherine K. Davis, Henry V. Onorati, Harry Simeone) - played 55,617 times.
9. "Feliz Navidad" (José Feliciano) - played 51,072 times
10. "Frosty the Snowman" (Steve Nelson, Walter E. Rollins) - played 51,068 times
2011 - Grammy organizers announced that Diana Ross, Glen Campbell, The Allman Brothers Band and The Memphis Horns would receive Lifetime Achievement Awards at the 2012 ceremony.
2012 - Intercontinental Exchange, Atlanta, purchased the New York Stock Exchange, the largest stock exchange in the world, for $8.2 billion.
2014 - U.S. officials returned four Afghan prisoners to Afghanistan after more than ten years of detention in Guantanamo Bay, Cuba. The Obama administration was working to clear and release remaining prisoners in order to close the facility.
-------------------------------------------------------------

SuDoku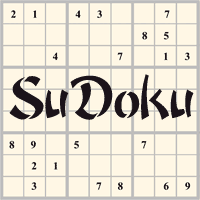 The object is to insert the numbers in the boxes to satisfy only one condition: each row, column and 3x3 box must contain the digits 1 through 9 exactly once. What could be simpler?
http://leasingnews.org/Soduku/soduko-main.htm
--------------------------------------------------------------

Daily Puzzle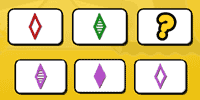 How to play:
http://www.setgame.com/set/puzzle_frame.htm
Refresh for current date:
http://www.setgame.com/set/puzzle_frame.htm
--------------------------------------------------------------


http://www.gasbuddy.com/
http://www.gasbuddy.com/GB_Map_Gas_Prices.aspx
http://www.gasbuddy.com/GB_Mobile_Instructions.aspx
--------------------------------------------------------------

Weather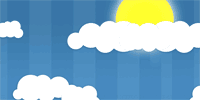 See USA map, click to specific area, no commercials
--------------------------------------------------------------

Traffic Live---
Real Time Traffic Information
You can save up to 20 different routes and check them out with one click,
or type in a new route to learn the traffic live
--------------------------------