Friday, December 24, 2004
Headlines---
Holiday Schedule
Alert---Incorrect Identification
Classified Ads—Collector/Controller
Air Traffic Information
NY Atty Gen. Gets Additional $11 Million Settlement
Classified Ads—Help Wanted
Cartoon
SEC Wraps Up Disclosure-Framework Debate.PUB
Fitch Withdraws Ratings:
-----6 Greater Bay Bancorp Bank Subsidiaries
Sammie comes to the office with me today
News Briefs---
"Gimme that Wine"
This Day in American History
American Football Poem
######## surrounding the article denotes it is a "press release"
-----------------------------------------------------------

Holiday Schedule
There will be no regular edition from December 27th to January 5th, although there may be a holiday edition from time-to-time during this period.
All ads will remain on the web site and will not be counted in the contract period. New banner ads will be accepted after the first of the year to start running on January 5th.
There may be some holiday editions from time to time. In the meantime, as Roy Rogers and Dale Evans used to say, Happy Trails to You.
Kit Menkin
http://www.duchessathome.com/music/happytrailstoyou.html
-------------------------------------------------------------

Alert-------Incorrect Identification
"I wanted to bring to the attention of your readers an unethical, and likely illegal, practice that has recently popped up again. This has happened to Pacific Capital Bank (aka SBBT) in the past as well. The practice is going into a public info data site (i.e. UCC Filings) and pulling up transaction info under a particular lender as a lead source.
This of course is not illegal.
"However, it has come to our attention that a broker has obtained leads and then called those lessees to prospect for new business by identifying themselves and claiming to represent Santa Barbara Bank & Trust. This is obviously both unethical and illegal.
"We have put the broker on notice that making statements that you know to be untrue or misleading in this context is an unlawful, unfair and fraudulent business practice pursuant to Business and Professions code sections 17200 and 17500. If anyone continues to contact Pacific Capital Bank and/or Santa Barbara Bank & Trust's customers and make false and misleading statements regarding the relationship with the Bank, we will have no choice but to bring legal action against them seeking damages as well as injunctive relief.
"Kit, it is important for our industry to police itself regarding unfair and unethical business practices or we will quickly become government regulated. A regulated business environment is both restrictive and expensive and would undoubtedly drive many out of business. We all have an obligation to maintain the integrity of the industry that earns us a decent living."
Best regards, Paul
Paul J. Menzel, CLP
Senior Vice President
Community Lending Group
PACIFIC CAPITAL BANCORP
P.O. Box 60607
Santa Barbara, CA 93160-0607
1 South Los Carneros Road
Goleta, CA 93117
Dir Ph# (805)560-1650
Email Paul.Menzel@pcbancorp.com
----------------------------------------------------------
Classified Ads—Collector/Controller
Collector: Boston, MA.
Challenging position where my skills, professional experience, organization, leadership, strategic thinking, creativity, energy, passion, competitive nature will enable me to define opportunities and personal development.
Email: bernd.janet@verizon.net
Collector: Jacksonville, East Brunswick, FL.
13 years experience with collection, recovery, re-marketing and legal on commercial loans and leases. Expertise with distressed portfolios, Six Sigma trained. Willing to relocate.
Email: RichardB12364@aol.com
Collector: West Hartford, CT.
Credit/ Collections /Rental Management in leasing & construction fields. Looking for stable company that will appreciate my 20+ years of experience.
Email: losterastringban@aol.com
Controller: Seattle, WA
CPA w/ 15 years management exp. as CFO/ Controller/5 yrs w/ PriceWaterhouse Coopers. Extensive exp providing accounting/ tax guidance for the equipment lease industry. Willing to relocate.
Email: bltushin@hotmail.com
Controller: Southeastern, MI.
Controller & Management experience w/ equip lessors &broker. MBA, CPA w/ extensive accounting, management, securitization experience with public and private companies. Willing to relocate.
Email: Leasebusiness@aol.co
full listing of all "job wanted ads" at:
http://64.125.68.90/LeasingNews/JobPostings.htm
-------------------------------------------------------
Air Traffic Information
Track actual flight of airplane (tied into the FAA directly, public information, and tells you exactly where the airplane is and ETA, plus other information.)
http://www.flytecomm.com/cgi-bin/trackflight
Airport Delays Nationwide---Latest Information on Line
http://www.dallasnews.com/sharedcontent/east/airportdelays.html
--------------------------------------------------------------

##### Press Release ##############################
NY Atty Gen. Gets Additional $11 Million Settlement
DEFRAUDED NOVERGENCE CUSTOMERS TO RECEIVE ADDITIONAL $11 MILLION IN RELIEF
Attorney General Eliot Spitzer today announced settlements with five leading financial institutions in connection with a widespread telecommunications fraud involving NorVergence, Inc., a bankrupt New Jersey-based telephone equipment and service company.
Under the terms of the agreement, the financing companies will forgive approximately $11 million in payments due from New York customers who had signed long-term contracts with NorVergence. Earlier this month, Spitzer announced a $2 million settlement with GE Capital regarding similar NorVergence contracts. The $13 million forgiven under all of these settlements provides relief to more than half of NorVergence customers in New York.
"I am pleased to announce that these financial institutions have agreed to forgive the bulk of the outstanding balances on New York customers' NorVergence leases. I particularly commend TCF Leasing Inc. for its willingness to forgive all outstanding balances on a nationwide basis," said Spitzer. "These settlements bring a resolution to many small businesses that were struggling to meet obligations while simultaneously paying for replacement telecommunications services."
The chart below outlines the terms of the settlements:
LEASING COMPANY TOTAL DOLLARS FORGIVEN
(Outstanding Balances as of July 15, 2004) SETTLEMENT THRESHOLD CIT Technology Financing Services, Inc. (CIT Group/Equipment Financing Inc.) $4.2 million 90 percent
DeLage Landen Financial Services $405,000 90 percent
Lyon Financial Services, Inc. (dba U.S. Bancorp Business Equipment Finance Group) $2.3 million 90 percent
TCF Leasing, Inc. (dba TCF Express Leasing) $1.43 million * 100 percent
Wells Fargo $2.9 million** 90 percent
* Reflects a multi-state settlement
** Estimated
In addition, the settlements forgive any late fees, penalties and property insurance charges after termination of contracted services and credit any payments made which exceed the settlement threshold. The financial institutions will issue refunds to customers where payments exceeded amounts due under the settlements and will terminate all litigation and withdraw any adverse credit reports against former NorVergence customers who elect to participate in the settlements. They will also offer the settlement terms to customers who have already settled on less favorable terms.
Currently, 15 other financial institutions are facing impending legal action in connection with the fraudulent NorVergence telecommunications agreements. Those institutions include:
Alfa Financial Corporation; BB&T Leasing Corporation; Celtic Bank Corporation; Commerce Commercial Leasing, LLC; Dolphin Capital; IFC Credit Corp.; Irwin Business Finance; Liberty Bank; Madison Capital LLC (dba Madison Capital Equipment Leasing, Inc.); National City Commercial Capital Corp. (formerly known as Information Leasing Corporation); Popular Leasing USA, Inc.; Preferred Capital, Inc.; R-G Crowne Bank (dba Crowne Bank Leasing); Sterling Bank Leasing, Inc.; Studebaker-Worthington Leasing Corp. Notices were also sent to Thomas Salzano and Peter Salzano as officers of the bankrupt NorVergence. NorVergence began aggressively marketing its telecommunications products in 2002, falsely promising potential customers savings of up to 60 percent. It attributed these savings to its use of a proprietary device referred to as a "Matrix box." The company claimed this technological innovation provided customers with wireless, toll-free inbound, local and long-distance telephone service; and high-speed internet connection, all for a fixed monthly fee. In truth, the equipment accomplished none of these functions; rather, it is commonly used in the industry to permit both voice and data transmission through a high-speed service line.
NorVergence's sales force was trained to apply deceptive and high pressure sales tactics to prospective customers, which consisted largely of small businesses, not-for-profits and religious institutions. Nationally, the company secured approximately 11,000 customers; with nearly 1,000 in New York.
The company's customers typically signed five-year contracts, which the company then sold at a discount to third-party financial institutions. The financial institutions, in turn, billed customers under the original contract terms. These multi-year commitments purported to obligate customers to pay as much as $340,000 for the matrix box, even though the market value of the device was no more than $1,500.
Last summer, a federal bankruptcy court declared NorVergence bankrupt. As a result, customers were left without telecommunications services and had to purchase alternative service on a per call basis. Yet the financial institutions continued to bill customers for the discontinued services. Many of the financing institutions sued to collect on the agreements both in New York and in states in which the customers had no contacts.
Consumers wishing to file a complaint pertaining to a NorVergence telecommunications contract may contact the Attorney General's toll-free consumer helpline (800) 771-7755, or visit our website at www.oag.state.ny.us .
This matter is being handled by Assistant Attorneys General Joy Feigenbaum, Keith Gordon, Shahla Ali and Shirley Stark under the direction of Susanna Zwerling, Chief of the Telecommunications and Energy Bureau, Thomas Conway, Chief of the Consumer Frauds and Protection Bureau, and Terryl Brown Clemons, Assistant Deputy Attorney General for the Division of Public Advocacy.
##### Press Release #############################
-------------------------------------------------------------------------------
Classified Ads—Help Wanted


Accounting: Small-ticket Lessor seeking an experienced accounting professional for a full-time position. Successful candidates should have prior experience in the equipment leasing industry. Knowledge of LeasePlus accounting software a major plus. E-mail: recruiter@gen-cap.com.
[Job Description]
About the Company:

Genesis Commercial Capital, LLC; Irvine, CA; www.gen-cap.com
Funding Manager

FUNDING MANAGER: Seeking a very organized, detail oriented Funding Manager with experience in discounting consumer and commercial auto loans and leases.
Send resume via email to ekaye@advantagefunding.us
or fax to 718 392 5427.
About the Company: Advantage Funding is the leader in automotive and equipment lease financing, Long Island City, NY.
Business Channel Manager / National Sales Manager/ Small Ticket Leasing Sales People

We seek a National Sales Manager (Equipment Leasing Experience) for a copier Captive. Also need a Business Channel Manager for a Captive. Also need Small Ticket Leasing Sales People for a multi-$B Bank. CA. AZ. & FL.
Fred.StLaurent@msi-intl.com
MSI International is a global recruiting firm that has been supporting the growth and success of companies and enhancing the careers of professionals since 1968.
www.msi-intl.com

--------------------------------------------------------------
SEC Wraps Up Disclosure-Framework Debate.PUB
ABSnet
The SEC has approved a sweeping set of rules dictating what information asset-backed issuers can disclose to investors and how it can be delivered.
The Dec. 15 decision surprised many market players, who weren't expecting the agency to address the matter until next year. Most industry insiders figured the SEC would need more time to wade through hundreds of requests that it received for changes and clarifications to the rules.
The SEC asked for that input when it released a 400-page draft of the disclosure guidelines in May. After Wednesday's vote in Washington, industry professionals were scrambling to find out how the commission addressed their concerns when drafting the final version. "We're all anxiously awaiting to see it," said Jordan Schwartz, a partner at the law firm of Cadwalader Wickersham. "Along the way, they seemed receptive to suggestions from the industry on certain topics."
The SEC indicated that it would try to resolve conflicts between the guidelines, known as Regulation AB, and a set of pending revisions to the Securities Act of 1933, Schwartz said. Like the measure approved this week, the planned update of the securities act would give asset-backed issuers more freedom to talk about their offerings and release written information before they launch deals.
A final version of the 500-page "Reg AB" should be posted on the SEC's Web site, sec.gov, within a week or so. But market players will be able to get a glimpse of the rules before then. That's because Nomura securitization-research chief Mark Adelson was in Washington on Wednesday to witness the SEC vote and write about it in a yearend research report that was scheduled to be distributed yesterday.
Market players have been applauding the SEC's attempts to codify and improve the loose bag of practices that govern disclosure of information about securitizations. However, many have complained that certain parts of the initiative would unfairly bar some issuers from the market and unnecessarily drive up transaction costs.
One concern has been a plan to make issuers supply investors with substantially more information about the past performance of the credits they securitize - along with data on similar receivables from the same originators and servicers. Issuers will also be forced to update that information on a regular basis. The rules will take effect for new deals a year from now.
### Press Release #####################

Fitch Affirms Greater Bay Bancorp;
Withdraws Ratings on 6 Bank Subsidiaries
(The Matsco Companies not mentioned in press release)
Fitch Ratings-New York Fitch Ratings has affirmed the 'BBB-/F3' long and short term ratings for Palo Alto, CA based Greater Bay Bancorp (Greater Bay). At the same time, Fitch has withdrawn the ratings for six bank subsidiaries of Greater Bay as a result of the company's legal completion of its charter consolidation in February of this year and subsequent maturity of certificates of deposits during the course of 2004 that had been issued by the subsidiary banks.
The ratings for Mid-Peninsula Bank have been assigned to Greater Bay Bank, National Association, reflecting the name change resulting from the consolidation. Greater Bay Bank is now the sole, wholly-owned subsidiary of Greater Bay Bancorp.
Ratings affected
Mid-Peninsula Bank to Greater Bay Bank, NA
Greater Bay Bancorp
Bay Area Bank
Bay Bank of Commerce
Cupertino National Bank
Golden Gate Bank
Mt. Diablo National Bank
Peninsula Bank of Commerce
--Long-term deposits 'BBB';--Short-tern deposits 'F2';--Long-term senior 'BBB-';--Short-term senior 'F3';--Individual 'B/C';--Support '5'.
Contacts:
Harold Thomas +1-212-908-0755 or
John Mackerey +1-212-908-0366, New York.
( http://www.hoovers.com//free/co/factsheet.xhtml?COID=52402&cm_
ven=PAID&cm_cat=OVR&cm_pla=CO4&cm_ite=greater_bay )
### Press Release #####################

Sammie Comes to the office with me today

The above is a picture of my son Dashiell when he graduated from US Naval school in Great Lakes, Chicago. He is now home in San Diego, California, after serving six months in the waters off of Kuwait, inspecting vessels primarily, and also supporting other ships in naval operations.
He was three years old when I first rented my office at 2175 De la Cruz Blvd.,Santa Clara, California, as an equipment leasing broker, going into business for myself. I have thought about this many times. It's interesting that when I was younger, it was a long time ago. As I have gotten older, it is almost like yesterday. Time seems to have changed in reverse with things long ago seeming recent.
It was exactly 34 years ago I took the first commission from Harold McAfee and rented an office in Santa Clara, California. He was surprised. It was a two room office and I subleased the second office to an attorney, then a vendor who's main office was in Oakland, then taking over the second office with at first a part-time secretary, growing, finally buying out the lease of the next door office, a pool supply company who wanted to move and I made it worthwhile by paying his first month rent plus a few hundred dollars to help him move. It was daring in its day. Eventually we had all the offices on the second floor of this small building for eighteen years, until we outgrew it.
I remember the days we only had "gumbo" soup in the closet. We would visit friends for dinner as they had no idea of our condition, and I used the credit cards for milk and baby food. I had been out of work for nine months, actually doing all the odd jobs I could to bring in money, free lance writing, vacation relief radio and TV news, door-to-door survey,and I can tell you I was determined to make money and never be broke again.
The move to an office was daring in its day in December, 1971. You see our Christmas tree in San Bruno was given to us by friends, the Griffiths, and my parents, friends, and relatives supplied most of the gifts to our kids, two and three years old at the time. I put all the family money into opening a small office, near the San Jose airport
(today it is less than a half block walk to the airport parking lot where you can catch the parking lot bus for free to the airport itself.) It is less than a half mile from three major freeway and two major highways, the heart of what has become the Silicon Valley. Intel, Yahoo, National Semiconductor, and most of the major technology companies are located here as the electricity is owned and sold by the city at a lower rate than elsewhere.
I brought my old desk and typewriter from home. My late wife and
I went to Levitz and with a Levitz finance, picked out a sofa, two chairs, and coffee table. It was a very big deal in those days.
I told her I would buy her a house because I was going to make a lot of money in equipment leasing. She had wanted a house since we got married in 1968. It was the most important thing to her, she said. She was an accountant (she did Harrah's daily P&L when she lived in Nevada, delivering it to him in person every morning). She always managed our money, and rarely did I ever even know what was in the bank account. As a side note, she never spent anything without talking to me first. That's the way it was in the old days.
I had been driving my old 1961 Porsche S-90, which needed a paint job, working out of an answering service. No cell telephones in those days. No car telephones in those days. I couldn't even afford a copier for the first year, as I remember, and then the first one made "wet copies." No Federal Express, as I would drive the application to Triple C Leasing in San Rafael, to Duane Russell in San Francisco, or Jack Mancinelli in San Mateo, or Studabaker-Worthington in Novato (Bill Grohe remembers the contact name, a good friend of his, and later deals to Bill) and Tiger Leasing in Redwood City, CIT in Kansas City, Russ Rickards at CenVal in Oakland, Rick Wilbur at Budget Financial in Los Angeles, to Jay Coles in San Francisco at Foothill, and later directly to banks in a discounting arrangement, then as lessors. Most often, with a full set of financials, too.
I had started in September cold calling from Belmont, San Mateo, to finally South San Jose, California, all the industrial parks first ( if I had a deal that funded I delivered the check to the vendor and walked that industrial park.) I had tried the telephone, but found more success in meeting with the owner of the company. I wore a suit and tie in those days. I was selling money I told them when I walked in. I did it Monday to Friday, hot weather, rain, from 9:30am to 4:30pm, using the telephone before and after, coming in on Saturdays, typing follow-up thank you letters, planning the next week.
I can't remember anyone ever kicking me out or even being rude. Of course, I didn't get to see the person making the decision on the first visit, although sometimes it worked. But I got a business card and started a telephone follow up systems with 3x5 cards along with a master sheet, one of the vendors who I met along the way showed me how he trained his salesmen to make calls.
In those days, we walked the streets, knocking on doors. While considered the hard way today, we wanted to get to know our customers with the idea of generating repeat business.
I worked trade shows, auctions, and even spoke at all the service clubs in two counties who wanted to hear about leasing ( most of the questions at the time concerned vehicles, as equipment leasing was not very well known at the time.) The owner of the building, Frank Sanchez, and I became very good friends ( he later died of lung cancer from smoking cigarettes as did my late wife.) He let me use his UPS shipping, even showed up one late Christmas eve to give me a high power bulb that had burnt out so I could video my kids Christmas discovering presents under the tree in the morning---you needed high powered lights in those days to shoot indoors and he was in the microfilm business. I called him and he never gave it a second thought to meet at his office so I could use my video camera with a connection to the VHS recorder. He was that kind of guy. )
The first year and a half, I took the train back and forth, leaving my old car in the train parking lot. It was safe in those days, old and battered. I parked it around the block so when I walked the industrial park, or signed leases, no one ever saw what I drove.
Often my late wife did not pick me up at the train station as the babies may have been asleep, or it was raining and she didn't want to pack them in the car, so I would eight blocks home. I did this for a year and a half, saving money for a house, and eventually we moved to an apartment in Santa Clara, California, where we even bought a television set (we never had one while we were first married.). I also had become president of the chamber of commerce, primarily because I brought in the most members, had this idea to establish a convention bureau financed by a hotel tax, and after going through three managers, convinced the board to appoint the secretary as manager---she just retired after 30 years in the position, and they named the convention center after her.)
1974
Changing of Santa Clara Chamber Guard: While outgoing Santa Clara Chamber of Commerce president Ross Trigg and new vice president Bob Finocchio razz newly installed treasurer Christopher Menkin, new president, John McDonald counteracts with encouragement at installation dinner dance Saturday night. Annual event was held at Benson Memorial Center on University of Santa Clara campus. Installing officers were State Senators Alfred Alquist and Clark Bradley. New president McDonald is a controller for the Pacific Coast region of Owens-Corning Fiberglass.
As I realized you had to become more involved in the credit decision, I created leasing companies with investors who were general partners.
And as I grew, I brought in more experienced operations people, who to keep, set them on a program to buy into the partnerships, such as Jim Kalinski.
1977 with general partner James J. Kalinski, whereabouts now are unknown.
Last known picture of Jim Kalinski, 1990
Growing each year, I become involved in community and national organizations.
1982-First male president of Credit Women International, with outgoing president Jenny Lindell presenting him the gavel. He is the former president of Credit Grantors of Santa Clara Valley.
I did very well, actually being able to buy a house in 1974 in Los Gatos, California. We moved up three times to finally a 26 acre estate. Renting the office in 1971 seems to have been a good investment. When my late wife died, I had sold "Broad Oaks" and then divided the early American antique furniture my wife had chosen among the three children, moving into a two bedroom apartment, as my kids would visit me from time to time. I got out of the wine business and actually moved to a larger building, a half block away from the original office I had rented.
Here I am in December, and in reality, renting the office on De La Cruz Boulevard has become more important than being in the position to acquire and collect stuff. Our fourth dog Sam (short for Samantha,) a black Labrador retriever, who I take to the office when it rains and thunders, and other times, as she wants to be with only me, was diagnosed last week with a massive growth. She was not eating and originally I thought her teeth were bothering her as she seemed to have had plenty of energy. Her twin sister died of cancer at age nine on December 7, 1999. Sam's health certainly has changed as I personally think she understands the words of the veterinarian. Maybe she senses our deep concern.
I am going to take her to the office today. It may be her last visit, but I know she enjoys being with me, visiting all the people working as she has made many friends, and enjoys seeing me work. At least, I think so, as she is always excited to join me, almost as if she thinks my office is the most important place I like to be. She does like the visitors, and people come in to sign leases, or visit, or make an application, and I do take her for a short walk, as do others in the office, who she has made friends with, so maybe it is exciting to her to spend the day. She likes it best when I take her for a walk to the park nearby. It is the best Christmas present I am in the position to give to her.
-------------------------------------------------------------------------------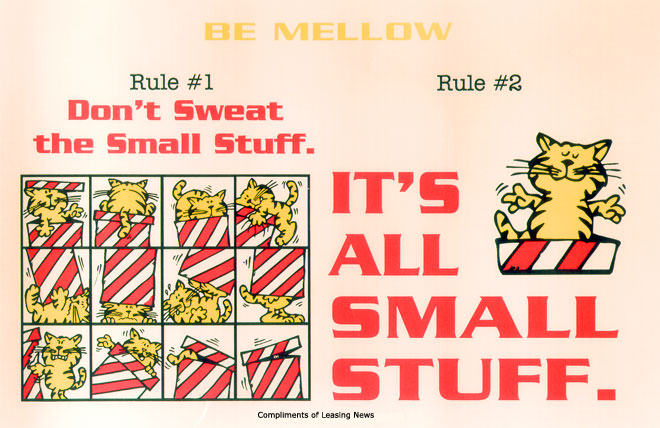 -------------------------------------------------------

News Briefs----
The Dollar Falls, but the Pain and the Gains Vary
http://www.nytimes.com/2004/12/24/business/24dollar.html?oref=login
All ages turning to online shopping E-tailing a bright spot in lackluster season, poll finds
http://www.sfgate.com/cgi-bin/article.cgi?file=/chronicle/archive/
2004/12/23/BUGU2AFTH21.DTL&type=business
Economy delivers a modest present, home sales plunge
http://www.usatoday.com/money/economy/income/
2004-12-23-income-durables_x.htm
Consumer Spending Up Modestly in November
http://www.washingtonpost.com/wp-dyn/articles/A23270-2004Dec23.html
Gifford's severance to top $16m
http://www.boston.com/business/articles/2004/12/24/
giffords_severance_to_top_16m/
--------------------------------------------------------------

"Gimme that Wine"
Garlicky rib roast marries rich with a Napa Cab
( I serve 1995 Dunn Vineyards, Mt. Howell and 1995 Viader, Mt. Howell, and earlier, too, with our standing rib roast Xmas dinner— SF fresh crab Xmas eve---Rombauer Chardonnay.)
http://www.sfgate.com/cgi-bin/article.cgi?f=/c/a/
2004/12/23/WIGTVAFHBL1.DTL
Simply Wine: Vintner breathes new life into old winery
http://www.registerguard.com/news/2004/12/22/fd.simplywine.1222.html
Adler Fels winery sold
http://www1.pressdemocrat.com/apps/pbcs.dll/article?AID=/
20041223/NEWS/41223004/1036/BUSINESS
From blues-rock to rootstock, Boz Scaggs launches label
http://www.sfgate.com/cgi-bin/article.cgi?file=/chronicle/archive/
2004/12/23/WIGTVAFGPP1.DTL
---------------------------------------------------------------

This Day in American History
. . But I heard him exclaim, ere he drove out of sight,
"Happy Christmas to all, and to all a good-night!"
Clement C. Moore, "A Visit from St. Nicholas"
http://memory.loc.gov/ammem/today/dec24.html
Christmas Eve, traditionally one present is exchanged in the evening in many Christian countries. Often all gift giving is done this evening with Church service the next day; however, in the United States, many of the Christian faith attend late evening or midnight mass. Easter is considered the major event, but the most popular of Christian observance is Christmas as a Feast of the Nativity, dating from the 4 th century. Although Jesus' birth date is not known, the Western church selected December 25 for the feast, possible to counteract the non-Christian festivals of that approximate date. Many customs from non-Christian festivals ( Roman Saturnalia, Mithraic sun's birthday, Teutonic yule, Druidic and other winter solstic rites ) have been adopted as par of the Christmas celebration ( lights, mistletoe, holly and ivy, holiday tree, wassailing and gift-giving, for example ). Some Orthodox Churches celebrate Christmas on January 7 th based on the "old calendar (Julian ). Theophany ( recognition of the divinity of Jesus) is observed on this date and also on January 6 th , especially by the Eastern Orthodox Church, considered by history as the first organized Christian church.
http://ocf.org/OrthodoxPage/intro.html
1784- the first Methodist bishop was Francis Asbury, who was appointed in 1784 by Thomas Coke, to whom the title really belonged. they were known as the joint bishops of the Church in North America. Bishop Asbury was elected by the first General Conference called the Christmas Conference, which met this date in 1984 in the Light Street church, Baltimore, MD.
1809- Christopher "Kit" Carson birthday. American frontiersman, solider, trapper, guide and Indian agent best known as Kit Carson. Born at Madison County, KY. My father Lawrence Menkin was writing the "Kit Carson" radio series, so when I was born, I received this name. My parents always called me "Kit."
1814 - The War of 1812 between America and Britain ended with the signing of the Treaty of Ghent.
1832- the first hospital and asylum of African-Americans founded by whites was chartered in Savannah, GA, as the Georgia Infirmary for the Relief and Protection of Aged and Afflicted Negroes. The organizational meeting was held at the Exchange on January 15, 1833, and the first president was Richard F. Williams.
1872 Chicago, IL hit all-time low of 23 below zero. Minneapolis dropped to 38 below zero and then rose only to -17.
1889 - Daniel Stover and William Hance of Freeport, Illinois, were up late assembling bicycles for their children when they patented the back pedal brake. Later their invention t would be known as the safety brake, becoming a standard feature on most bikes. Today, there are 18 gears on a bike, and we need two hands brake instead of just pedaling backwards with our feet.
1948-The Perry Como Show premiered on TV. Singer Perry Como hosted "The Chesterfield Supper Club" when it came to TV from radio. Also featured were the Mitchell Ayres Orchestra and the Fontane Sisters. The show as retiled "the Perry Como Show" during 1955-59 and then "The Kraft Music Hall" during 1959-63. The Ray Charles Singers and the Louis DaPron Danders were featured. Como's theme song was "Dream Along with Me."
1905-Birthday of Howard Robard Hughes, wealthy American industrialist, aviator and movie producer who spent his latter years as a recluse, after taking pain relieving drugs from an airplane crash. Born at Houston, TX, he died in an airplane en route from Acapulco, Mexico to Houston, April 5, 1976.
1893-- Henry Ford completes his 1st useful gas motor.
1924- rhythm-and-blues singer Lee Dorsey was born in New Orleans. His hits in the 1960's, most of them produced by Allen Toussaint, included "Ya Ya," "Working in the Coal Mine" and "Ride Your Pony." Dorsey died in 1986.
1927-Brithday of Mary Higgins Clark, best-selling U.S. author of suspense novels. Her daughter also writes mystery novels. Originally a short story writer and crafter of radio scripts, she began a string of best selling suspense novels with Where Are the Children? (1975). Her slick style coupled with intricate plots carried through a dozen books such as A Stranger is Watching (1978), The Cradle Will Fall (1980), Loves Music, Loves to Dance (1991), Let Me Call You Sweetheart (1995), and Moonlight Becomes You (1996).
1941- Lionel Hampton cuts first big band session for Decca records.
1942 -New York City had 26 inches of snow in 24 hours with up to 32 inches in the suburbs. The snowstorm killed 27, cost $8 million and brought the city to a standstill.
1944- Henry Vestine, guitarist for the blues-rock band Canned Heat, was born in Washington, D-C. Vestine joined Canned Heat in 1966 after playing with the Mothers of Invention. "On the Road Again" in 1968 and "Going Up the Country" in 1969 were Canned Heat's two biggest hits. Vestine left Canned Heat in mid-1969 to form a new band but returned the following year after the death of group member Al Wilson. Vestine departed Canned Heat for good in 1975. He died a couple of months ago in Paris.
1945---Top Hits
It Might as Well Be Spring - The Sammy Kaye Orchestra (vocal: Billy Williams)
White Christmas - Bing Crosby
It's Been a Long, Long Time - The Harry James Orchestra (vocal: Kitty Kallen) Silver Dew on the Blue Grass Tonight - Bob Wills
1946 - Jimmy Buffett Birthday http://www.buffettnews.com/
1948- "The Perry Como Show" premiers on TV. Singer Perry Como hosted " The Chesterfield Supper Club:" when it came to TV from radio. Also featured were the Mitchell Ayres Orchestra and the Fontane Sisters. When the show moved from NBC to CBS in 1950, announcer Frank Gallop was added. In 1955, Como moved back to NBC, and the show was retiled, " The Perry Como Show" during the 1955-59 and then " The Kraft Music Hall" during 1959-63. The Ray Charles Singers and the Louis DaPron Danvers were featured. Como's theme song was "Dream Along with Me."
1950- the Cleveland Browns defeated the Los Angeles Rams, 30-28, to win the NFL championship. The Browns claimed the title in the first year in the league after the demise of the All-American Football Conference. the Rams, incidentally, had been the Cleveland Rams before they left for the West Coast after the 9145 season.
1953---Top Hits
Ebb Tide - The Frank Chacksfield Orchestra
White Christmas - Bing Crosby
Ricochet - Teresa Brewer
Let Me Be the One - Hank Locklin
1953 - Dragnet, starring Jack Webb as Detective Joe Friday, became the first network television show to have a sponsor, Fatima cigarettes.
1955 - The Lennon Sisters debuted as "The Lawrence Welk Show"'s featured singers on ABC. In just a month they became regulars and remained on the show until 1968.
1960-The Philadelphia Orphan's Court raises Chubby Checker's weekly allowance from $150 to $200. The 19 year old singer (born Ernest Evans) has already put three songs, "The Class," "The Twist" and "The Hucklebuck," in the pop Top Forty.
1961- the Tokens reached the top of the U-S charts with "The Lion Sleeps Tonight." An adaptation of a South African folk song, it first reached the best-seller lists in 1951 in a recording by the Weavers under the title "Winoweh" (WIN'-OH-WAY). Singer Robert John also had a hit with the song, again under the title "The Lion Sleeps Tonight," in 1971.
1961---Top Hits
The Lion Sleeps Tonight - The Tokens
Run to Him - Bobby Vee
The Twist - Chubby Checker
Walk on By - Leroy Van Dyke
1963 - Memphis sets its all-time cold record with 13 below zero, two days after a heavy 14.3 inch snowstorm
1965-The Beatles earn yet another gold record for the album "Rubber Soul," just two-and-a-half weeks after its release. The record, which includes, "I've Just Seen A Face," "Norwegian Wood," "Girl," "Michelle," "In My Life" and "You Won't See Me," is seen by critics as a turning point in their career, marking their progression to a more serious brand of pop music.
1967 -- New York Jets quarterback Joe Namath passes for 343 yards in a 42-32 win at San Diego to become the first player to throw for 4,000 yards in a season (4,007).
http://images.nfl.com/history/images/1224.jpg
1968 - After their release from North Korea, the crew of the United States Navy ship, "Pueblo", walked across the Bridge of No Return between North and South Korea. The "Pueblo's" captain, Commander Lloyd M. Bucher, and 82 of his crew were held for 11 months after their ship was seized by North Korea as a suspected American spy vessel.
1969---Top Hits
Leaving on a Jet Plane - Peter, Paul & Mary
Someday We'll Be Together - Diana Ross & The Supremes
Down on the Corner/Fortunate Son - Creedence Clearwater Revival
(I'm So) Afraid of Losing You Again - Charley Pride
1971-Actor/Singer Rick Martin, born Enrique Jose Martin, san Juan, Puerto Rico.
1977---Top Hits
How Deep is Your Love - Bee Gees
Blue Bayou - Linda Ronstadt
(Every Time I Turn Around) Back in Love Again - L.T.D.
Here You Come Again - Dolly Parton
1977 - The Bee Gees' How Deep is Your Love became Number 1 on the music charts, and stayed there for 3 weeks.
1981 - Reggie Jackson chose Christmas Eve to announce he was joining Gene Autry's California Angels for the 1982 season.
1983 -a massive cold outbreak occurred. About 100 low temperature records were broken. Chicago set a new all-time cold record with 25 below. Dayton, OH reached 13 below.
1985---Top
Say You, Say Me - Lionel Richie
Party All the Time - Eddie Murphy
Alive & Kicking - Simple Minds
The Chair - George Strait
1988 - Franklin, TN is hit with a violent F4 tornado killing 1 person and injuring 7. Damage was estimated at $8 million.
1989 - Fifty-seven cities in the south central and eastern U.S. reported record low temperatures for the date, including Elkins, WV, with a reading of 22 degrees below zero. Key West FL equaled their record for December with a morning low of 44 degrees. The high of just 45 degrees at Miami FL was an all-time record for that location. It smashed their previous record for the date by twenty degrees.
1990 -a total of 35 cities in the western U.S. reported record lows, 18 in Utah alone. Historic Farm in the Cache Valley reached -44, Roosevelt, UT reached 34 below, Milford, UT 33 below, Salt Lake City 7 below. Denver, CO concluded 85.5 hours at or below zero.
1992 - President George Bush pardoned Caspar Weinberger and five other Reagan aides involved in the Iran-Contra affair.
1989 - Fifty-seven cities in the south central and eastern U.S. reported record low temperatures for the date, including Elkins, WV, with a reading of 22 degrees below zero. Key West FL equaled their record for December with a morning low of 44 degrees. The high of just 45 degrees at Miami FL was an all-time record for that location. It smashed their previous record for the date by twenty degrees. 1989 - Fifty-seven cities in the south central and eastern U.S. reported record low temperatures for the date, including Elkins, WV, with a reading of 22 degrees below zero. Key West FL equaled their record for December with a morning low of 44 degrees. The high of just 45 degrees at Miami FL was an all-time record for that location. It smashed their previous record for the date by twenty degrees.
American Football Poem
SUPER BOWL XXXIX
FEB. 6, 2005, JACKSONVILLE
Super Bowl XXXVIII: Twelve Ways of Looking at Super Bowl XXXVIII
composed in real time by Joshua Adams
I.
Among a thousand American flag
placemats, the only moving thing the ass
of Beyonce in the land of the free.
Toby Keith croons, the cheerleaders waggle,
Tom Brady stands, a man with a package
(or so we have heard). The hour draws nigh
Twenty-five past Six, and a spread of the same,
Pick the Panthers? You'll have no-one to blame
but yourself.
II.
I was of three minds, like a field goal -- missed!
The South Dakotan kicker owns the day
no longer? How could you, Adam? Wide right?
Vrabel, verily, sacks the city Delhomme.
Would that Hugh Jackman shelve the Van Helsing
and punt for the Pats. Friendly bounces won't
carry the day. This isn't Survivor
though "All-Stars" with Jerri the lunatic
tempts. Focus, bard, pick the right CBS
spectacle.
III.
The yellow flag wilts in the climate control
Holding is a penalty pantomimed
but so is a scoreless first quarter.
The spaceship reliant looms in the air
unlike a twenty-two yard punt. Oh woe
to the team with zero yardage, to the
foes of Grand Master Big Brain Belichick.
The minutemen drive on the wings of Troy
Brown, and Deon Branch, who bends but not breaks
on Fourth Down.
IV.
Upon further review a man and a
woman are one and the same under pads.
Why not a W.F.L.? It's about time.
The Continental Army marches fast
to Vinatieri's place -- another
missed kick! Inconceivable. All of our
intelligence pointed to W.M.D.
on that front. Brady is slow, but Cheney
is slower.
V.
I do not know which to prefer -- the beauty
of a touchdown pass, or a touchdown dance.
Delhomme fights back, the Cats air it out,
Ricky Proehl's hands are their weapons of choice.
The clock runs down, but not fast enough on
those AOL ads. Delhomme again hurls
celestial -- Steve Smith is already
dancing a jig. The Panthers are on the
board. 'Bout time.
VI.
Icicles fill the windows of Boston
But in hot Houston, Jessica Simpson
is busty, but Janet Jackson is bustier.
P. Diddy in fur and Nelly's wife-beater
bring us back to Nineteen Ninety Seven,
when, alas, we all first heard of Kid Rock.
Janet returns in chain mail with Justin
Timberlake in tow; one breast later we're
all wondering if that counts as roughing
the passer.
VII.
O thin men of New England Special Teams!
Why do you insist on sucking it up?
It vexes your defense most unhappily
like the streakers do the network's censors.
Jermaine Wiggins, turncoat, won a ring
with the Pats; now he hurdles cornerbacks.
Unflattering close-ups of cheerleaders
are less exciting than a three-yard gain.
Cialis, on the other hand, can last.
But four hours?
VIII.
I know noble accents & fumbles when
I see them. Delhomme gets lucky while the
Pats reload. Chris Jenkins jumps the gun (again).
Somebody get that man some sedatives.
Throw to Branch and the catch is guaranteed.
Same goes for Daniel Graham. The drive ensues
but Carolina gropers hold again.
That's good for half the distance to the goal
and a New England score. The kick is good
for a change.
IX.
When Steve Smith flies out of sight, look out below.
A pair of leaps as tall as spires lead
to a DeShaun Foster rumble, stumble score.
To go for two is folly incarnate
and yet the Cats still try. Meanwhile
General Brady zings a pass or two
upfield. Confidence is King in Bahstun,
on Third and two there's little doubt a
First will come. But then an interception
turns the tables.
X.
Carolina leaps ahead in one play.
The margin's one and that won't do back home.
Belichick begins to groan, and Upset
rears her head. Can Tom Brady save the day?
Or, barring him, our fickle, kicker, friend?
Give it to Givens at the third yard line
and watch him twist and sprawl and run his mouth.
From the dark side of Defense comes one Michael
Vrabel, Buckeye, over the middle. TD!
Plus two points.
XI.
Delhomme rides over New England in a
glass coach. A hole the size of Texas in
the secondary affords a big play.
A vaunted defense no more? Suddenly,
not Susan, but a tie. Ricky Proehl again
sticks the knife in the chest of Belichick.
With one minute left, there's little to do
but head straight to a field goal's promised land.
Pass interference on Troy Brown? Ye gods.
The clock ticks...
XII.
...The river of red, white and blue has moved,
Troy Brown hauls it in. History repeats
and one small man from South Dakota
bolts it through the bright uprights! Redemption,
thy name is Adam. Pandemonium
knows no bounds in Houston; and justice in
New England. If no World Series comes to
Boston, let two Super Bowls in three years
suffice to heal the psychic wounds. All's well
that ends well.