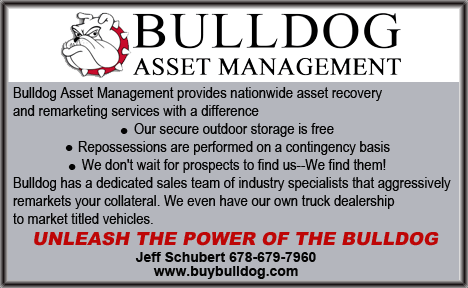 Tuesday, February 22, 2011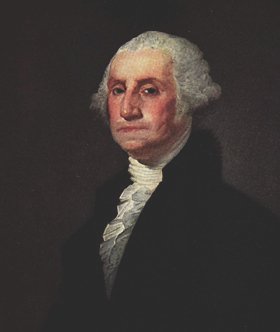 George Washington's Birthday
Today's Equipment Leasing Headlines

Fourth Alert----AMC Funding Still at It
Classified Ads---Senior Management
Data Sales Joins "Funder List"/"Looking for Broker Business"
AZELA Meeting & Digital Copy Machines
Salvex Introduces Global Online Auction "Off lease" Items
2011 World Leasing Yearbook Released
Classified Ads---Help Wanted
Leasing 102 by Mr. Terry Winders, CLP
Article 2A Vs Article 9
Two more in Georgia, Napa Wine Country, San Luis Obispo
Top Stories February 14---February 18
Saluting Leasing News Advisory Member Armon Mills
Demorest, Georgia Adopt-a-Dog
Classified ads— Accounting / Aircraft / Appraisals
News Briefs---
Wells Fargo could become No. 1 U.S. bank
Intel sets $5B chip plant for Arizona
Top Ten Most Popular Real Estate Agent Deal Picks
Broker/Funder/Industry Lists | Features (collection)
Top Ten Stories Chosen by Readers | Top Stories last six months
New mortgage law could cause big changes
You may have missed
California Nuts Briefs---
Sports Briefs
"Gimme that Wine"
This Day in American History
SuDoku
Daily Puzzle
GasBuddy
Weather, USA or specific area
Traffic Live----

######## surrounding the article denotes it is a "press release" and was not written by Leasing News nor information verified, but from the source noted. When an article is signed by the writer, it is considered a "by line." It reflects the opinion and research of the writer. It is considered "bias" as it is the writer's viewpoint.

[headlines]
--------------------------------------------------------------
Fourth Alert----AMC Funding Still at It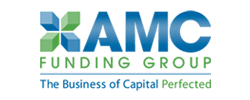 The first alert was issued on August 18, 2010 regarding AMC Funding Group, Charlotte, North Carolina. There were two other alerts issued, as well as other stories, so it is surprising to receive the following:
"I would like to know what if anything more you have heard about Brendan Messenheimer owner of AMC Funding Group. Brendan no longer communicates his lies as he has changed his cell phone number and the number on the website goes to Citi Mortgage. This guy is a **** who took over $20k in rental deposits from our clients and hung our venders and our company out to dry with no intent to ever pay back any of us. Between the NSF checks and so called wires never making it I believe he should be sent to prison for intent to commit fraud and for writing bad checks. We have filed reports with the Charlotte Police Dept and have sent legal letters but as we thought we have received nothing.
"We lost two venders and three customers over this guy. We just recently found out while he was taking in the advance rents from our clients he filed for personal bankruptcy which we believe caused his so called lenders to freeze his lines. But time after time he was telling us that he was just renegotiating his line which was causing the delay. Not knowing it or giving us any notice or indication this was going on he kept accepting the clients advance payments. There is no doubt this needs to be exposed. Nor do I want this guy to go elsewhere and start the whole thing over again. Shame on us for not doing more research early on but I just want to make sure that he doesn't ever do this to anybody again.
"Please let our message be heard to the leasing community!"
(Name with held)
Three previous alerts:
http://leasingnews.org/archives/Oct2010/10_22.htm#amc
http://leasingnews.org/archives/Sep2010/9_17.htm#alert_amc
http://leasingnews.org/archives/Aug2010/8_18.htm#alert_amc
[headlines]
--------------------------------------------------------------

Classified Ads---Senior Management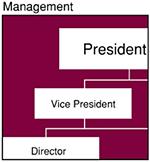 (These ads are "free" to those seeking employment
or looking to improve their position)

Europe
25+ yrs exper. management roles Chase, AT&T Capital, Heller Financial, SFS. Develop biz from "scratch to success". Looking for challenging & pioneering job.
Email: frans@alliedproperty.net
Philadelphia, PA
27 yrs. exp. sales, ops., credit, strategy, P&L mngmet. Most recently created & executed the biz plans for 2 highly successful Bank-owned small ticket leasing subsidiaries.
email: mccarthy2020@comcast.net
Philadelphia Metro Area - 30 Years experience Healthcare sales/ management- 3 years experience newly create "small-ticket" healthcare division.
Good success - Mitch Utz
215-460-4483
Email: mitutz@msn.com


Southern CA
20 years exp. as hands-on leasing CFO, managing accounting, treasury, FP&A, including securitizations, Great Plains/FRx, budgets, risk management. MBA. Also available as interim Controller/CFO, consultant.
Email: leasecfo@gmail.com


Free Posting for those seeking employment in Leasing:
http://www.leasingnews.org/Classified/Jwanted/Jwanted-post.htm
All "free" categories "job wanted" ads:
http://www.leasingnews.org/Classified/Jwanted/Jwanted.htm

[headlines]
--------------------------------------------------------------

Data Sales Joins "Funder List"/"Looking for Broker Business"

Provide lease lines for IT equipment to start-up, emerging growth
and venture backed companies.
A -Accepts Broker Business | B -Requires Broker be Licensed |
C -Sub-Broker Program| D -"Private label Program" | E - Also "in house" salesmen

Funder List "A"
http://www.leasingnews.org/Funders_Only/Funders.htm

Funders Looking for New Broker Business
http://www.leasingnews.org/Funders_Only/New_Broker.htm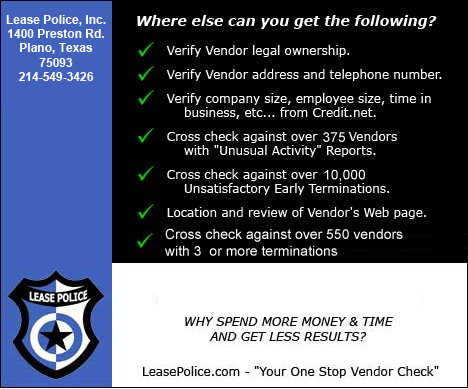 (Leasing News provides this ad "gratis" as a means
to help support the growth of Lease Police)
[headlines]
--------------------------------------------------------------
AZELA Meeting & Digital Copy Machines
by Bernice Truszkowski
The Arizona Equipment Leasing Association (AZELA) had its first meeting in 2011 at the Starfire Country Club on February 17. There were 18 in attendance, representing members, brokers and funders, and visitors and potential members.
During the meeting the attendees were made aware of proposed data security legislation, Arizona House Bill 2244 which would require owners of digital copy machines, including finance sources, to destroy every record that is stored on the equipment. It could potentially cause a liability to the lessor, broker and manufacturer for any misuse of the information stored on the digital systems. The bill also covers computers, printers and multifunction equipment.
Our members and other interested parties were invited by Dennis Brown, VP State Government Relation of the Equipment Leasing & Finance Association (ELFA) who has been monitoring the bill, to attend a meeting on February 24 to present amendments to the proposed bill.
Following, there was a lively discussion of the usage and advantages of cloud computing and off sight data storage.
Our guest speaker, sales trainer and coach, Mike Leeds of Pro Sales Coaching gave an enlightening and humorous presentation on what not to do on marketing calls.
Bernice Truszkowski
Equipment Funding Ltd.
info.azela@gmail.com

[headlines]
--------------------------------------------------------------

Salvex Introduces Global Online Auction "Off lease" Items

This is an international "on line" auction similar to eBay located in Houston, Texas, but primarily aimed at "salvage items."
The site has 455 listings with the majority in the United States, 262 and majority in commercial equipment, as well as a "theft recovery" feature and a site dedicated to equipment with the proceeds going to a specific charity.
The site is aimed at asset companies who take back equipment, bankruptcy proceedings, insurance claims, as well as donations for the benefit to specific charities. Some of the equipment is aimed for the end user, and much of it is aimed at re-sellers, who buy in bulk for re-sale elsewhere.
In this situation, Salvex collects the funds from the buyer who is the winning bidder, paying for the equipment or merchandise, as well as a fee to Salvex. The only auction contains assets for leasing companies, bankruptcies, insurance claims as well as obsolete assets.
SALVEX was founded by the Wilson family with 45 years of salvage experience. The founder and CEO, Charlie Wilson, was also founder of SeaRail International Inc., a traditional salvage services company; founder and CEO of SalvageSale, another online commercial salvage company.
While the number of bids is noted, the actual dollar amounts are not noted in the sites visited. Also the "fee" involved was not disclosed, although the procedure states "A Salvex Agent will contact you within 24 hours of receiving your information to help build your listing and prepare your item for sale." Assuming before the item is placed for auction, the fee is agreed upon by both parties.
There is a "Dashboard" that gives the listing of your current bids, items watching, and invoices as well as a selling list.
Alexa gives the site a 38,156 rating in the US and 175,266 world wide with 12 sites linking in. This means out of the million or so web sites, Salvex needs to reach a larger audience; promote it site to promote more bids (eBay is number 22). The good news: "a typical visit to the site is about 44 minutes, with 57 seconds." Those that visit appear to serious buyers.
The only review on line comes from the founder: "Charlie Wilson says: This site is very user friendly and it has everything. If you want to buy in bulk and sell on eBay or your store, this is a great way to do that. This is an alternative to having to drive to live auctions."
http://www.salvex.com/index.cfm
John Kenny Receivables Management

• End of Lease Negotiations & Enforcement • Fraud Investigations
• Credit Investigations • Asset Searches
• Skip-tracing • Third-party Commercial Collections

john@jkrmdirect.com | ph 315-866-1167| www.jkrmdirect.com
(Leasing News provides this ad as a trade for investigations
and background information provided by John Kenny)

[headlines]
--------------------------------------------------------------

Leasing Industry Help Wanted


Business Development/Credit Experience
3+ yrs. equip. finance, sales, marketing, credit.
Base plus incentive commission full benefits
with 401K plan. Resume/Ref. to rose@warrencapital.com
Warren Capital is a 27 year old, well-established
financial company located in Novato, California
www.warrencapital.com
Please see our Job Wanted section for possible new employees.
[
headlines]
--------------------------------------------------------------
2011 World Leasing Yearbook Released

Over 6,500 contact names.- This year including members from 49 global associations, including the ASF (France), CFLA (Canada), ELFA (US) and the FLA (UK).
The World Leasing Yearbook directory includes full contact information including name, address, telephone and fax numbers, email and website details, plus a summary of their activities in the market.
The book is priced at USD $539.00 including shipping and handling.
For more information please click on: http://www.researchandmarkets.com/product/f738cf/world_leasing_yearbook
[headlines]
--------------------------------------------------------------

Leasing 102
by Mr. Terry Winders, CLP
Article 2A Vs Article 9 Consequences
If I borrowed your car this afternoon for a trip across town it would be clear that you owned the car and I was just a user. So if I brought the car back with a lot of damage, you would expect me to repair it. However, what caused the damage and who is responsible for the damage I inflicted on the people or property involved? Perhaps I am injured and it can be proven that a defect in the car was at fault. You provided the car and may be responsible for all the damage. Perhaps it was a new car and the defect was a problem from the start and the vendor or manufacturer is at fault. Well let's all go to court and present our case, with our lawyers, and let the judge sort it out. Hope you have a deep pocket!
Article 2A or its equivalent has been adopted by all of the States and was created to place into law controls and responsibilities for commercial equipment leasing. Article 9 is the law for lending and transactions that take on the mantel or appearance of a security arrangement. The largest difference is that Article 2A recognizes the Lessor as the "owner" of the equipment whereas article 9 recognizes the customer as the "owner". Leases with bargain purchase options or where the lease of the equipment is 80% or greater of the equipments useful life as designated by the IRS fail the requirements of Article 2A and become Article 9 leases intended as a security.
The main point to remember is
(1) Article 9 the lessee is the "owner."
(2) Article 2A the Lessor is the "owner."

Except article 2A recognizes two types of leases; two party and three party transactions. A three party lease is called a finance lease where the participants are the Vendor, the Lessor, and the Lessee. In this arrangement, if the Lessor passed on the "supply contract" (vendors warrantee's and performance guarantees), the Lessor is declaring they are not responsible for equipment performance. In other words, the Lessor is claiming they are free from responsibility if the equipment fails to function or has a defect. Most of the small ticket, and many of the middle-market leases fall into this category. It is also the "Vendors" participation in this that has caused many current legal predicaments and losses to leasing companies as to the Lessors' responsibilities.
A two party lease is a transaction where the equipment supplier and the Lessor are one and the same. Clearly the Lessor in this arrangement is the reasonable party for equipment performance. Many Lessors start off as third party lessor's, but fail to realize that at termination if they do not release to the original lessee and negotiate a new lease to someone on off lease equipment, they become the equipment supplier and have then arranged a two party lease. This can be done, but it requires a different lease agreement, one that has a lot of equipment performance language such as "no equipment performance guarantees." It does not stop lawsuits, but does attempt to support the lessor's position. This is why many Lessors' sell, especially on equipment that may have liabilities, instead of re-leasing their equipment that has come back to them either in a repossession, default judgment, or fair market value transaction.
The one problem not well understood by lessors is how to pass the supply contract. These warrantees and guarantees are provided by the vendor and made available to the purchaser which is the Lessor. To add the lessee on to the chain you must place a requirement in your purchase order as a condition of the purchase as such:
"Title to the equipment shall pass from you directly to us and shall be free of all liens and encumbrances. You warrant that the equipment will comply with all warranties, agreements and representations made by you to lessee, and you agree that all warranties agreements and representations made by you (supply contract) to lessee or to us shall be fully enforceable by us and/or by lessee in its own name."
Without a purchase order, with this language, you may find the vendor expects you to get involved each time there is a warrantee problem. Not a wise move--- so use purchase orders but do not have lessee purchase orders assigned to you without a lot of additional protective language added.
In Article 2A, the Lessor has a lot of rights and protections as an equipment owner.
In Article 9 the Lessee has a lot of rights as the equipment owner. In Article 9 the Lessor has passed possession and use and is holding title in "trust" until the (lease) contract is complete or terminated.
You need to understand the risks and rights available to lessor are based on the type of leasing you are engaged in so you can make informed decisions.
Mr. Terry Winders, CLP, has been a teacher, consultant, expert witness for the leasing industry for thirty-five years and can be reached at leaseconsulting@msn.com or 502-649-0448
He invites your questions and queries.

Leasing 102 by Mr. Terry Winders, CLP
Should you file a UCC lien?
http://leasingnews.org/archives/Feb2011/2_14.htm#ucc_lien
Previous #102 Columns:
http://www.leasingnews.org/Conscious-Top%20Stories/Leasing_102/Index.htm
(This ad is a "trade" for the writing of this column.
Opinions contained in the column are those of Mr. Terry Winders, CLP)
[headlines]
--------------------------------------------------------------

Bank Beat- Two more in Georgia, Napa Wine Country, San Luis Obispo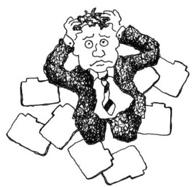 The eight branches of Habersham Bank, Clarkesville, Georgia were closed with SCBT National Association, Orangeburg, South Carolina, to assume all of the deposits. The previous year they had over 147 full time employees, but by year-end 2010 it was less than 90 full time employees.


Habersham Bank Chairman Thomas Arrendale III and his family own more than a third of the company. His father was the former chairman before he died of a head injury, one of the founders of Fieldale Farms, reportedly the largest employer in both Habersham and Hall counties.
According to Forbes, Fieldale Farms is one of the largest poultry companies in the world.
As well as being Chairman of the bank, Thomas Arrendale III also serves as Chairman of the Board and Chief Executive Officer of Fieldale Farms.
The daughter of one of the original founders of Fieldale Farms, a director who owned 18%, wanted to look at the books, so the directors dismissed her from the board. She sued saying it was her right to see financial records, but the Fieldale Farms attorneys said she was no longer a director and did not have the legal right to see the books of a private corporation.
http://www.atlawblog.com/2010/08/fieldale-farms-seeks-to-dismiss-former-director%E2%80%99s-suit/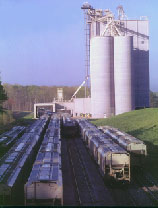 "Fieldale takes pride in providing more chicken under private labels than anyone else in the United States. Supplying many major grocery chains with a wide variety of high quality, tasty and nutritious chicken."
http://www.fieldale.com/Pages/private_label.html
Bank equity had dropped from $37.9 million year-end 2008 to $14.5 million year-end 2009 and dropped to $2.9 million, 2010. In the same time periods, the bank lost $13.8 million, $26.2 million, and $12.3 million.
2009 year-end charge offs were $10.6 million in construction and land development, $1.1 million in commercial and industrial loans, $582,000 in los to individuals as well as $628,000 million in loans secured by 1-4 family residential properties. Non-current loans were $71.8 million.
2010 year-end charges offs were $1.3 million in construction and land development, $1.1 million in nonfarm nonresidential properties, $2 million in 1-4 family residential properties, $1 million in nonfarm nonresidential properties, and $491,000 in loans to individuals. Tier 1 risk-based capital ratio was 1.24%.
As of December 31, 2010, Habersham Bank had approximately $387.6 million in total assets and $339.9 million in total deposits. In addition to assuming all of the deposits of the failed bank, SCBT National Association agreed to purchase essentially all of the assets.
The FDIC and SCBT National Association entered into a loss-share transaction on $270.7 million of Habersham Bank's assets.
The FDIC estimates that the cost to the Deposit Insurance Fund (DIF) will be $90.3 million.
Errata: The city should not to be confused as the town the The Monkees refer to in their song: "Last Train to Clarksville."
http://en.wikipedia.org/wiki/Last_Train_to_Clarksville

http://www.fdic.gov/news/news/press/2011/pr11038.html

Georgia last year had 21 bank failures. The trend continues as this is sixth in the state this year, Habersham Bank above was number five.
The main cause of these Georgia banks has been primarily due to over building in construction, coupled with land development loans for projects that either never got off the ground, finding no "take outs" or if built, not finding buyers or tenants.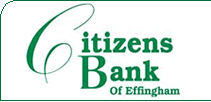 The four branches of Citizens Bank of Effingham, Springfield, Georgia were closed with Heritage Bank of the South, Albany, Georgia, to assume all of the deposits. Founded September 8, 1998 the bank had 42 full time employees with offices in Guyton, Port Wentworth, Rincon, and Springfield.
Michael Lee, president and CEO of Citizens Bank of Effingham, told savannahnow.com July, 2009, that the state of the nation's economy, particularly the real-estate market, is the primary reason the bank finds itself in difficult financial straits.
"We do have issues in our loan portfolio - just like any other bank in the area - all related to the real-estate market," Lee said.
http://savannahnow.com/exchange/2010-07-09/fdic-comes-down-effingham-bank
Equity had dropped from $198.8 million year-end 2008 to $12.3 million, 2009, to $2.2 million year-end 2010.
Non-current loans were $12.3 million year-end 2009 and $10.1 million year-end 2010. The bank had positive incomes in 2009 of $657,000, but a loss of $7.2 million year-end 2009 following charge offs of $5.8 million in construction and land development, $520,000 1-4 family residential property, $559,000 in multi-family property, and $394,000 in commercial and industrial loans, $99,000 in loans to individuals.
The charges offs year-end 2010 were $7.2 million in construction and land development, $1.4 million in 1-4 family residential properties, $271,000 commercial and industrials loans and $579,000 in loans to individuals for household, family, and other personal expenditures.
Tier 1 risk-based capital ratio 1.27%.
As of December 31, 2010, Citizens Bank of Effingham had approximately $214.3 million in total assets and $206.5 million in total deposits. Heritage Bank of the South will pay the FDIC a premium of 1.0 percent to assume all of the deposits of Citizens Bank of Effingham. In addition to assuming all of the deposits of the failed bank, Heritage Bank of the South agreed to purchase essentially all of the assets.
The FDIC and Heritage Bank of the South entered into a loss-share transaction on $158.1 million of Citizens Bank of Effingham's assets.
The FDIC estimates that the cost to the Deposit Insurance Fund (DIF) will be $59.4 million.
http://www.fdic.gov/news/news/press/2011/pr11039.html


The two branches of Charter Oak Bank, Napa, California were closed with Bank of Marin, Novato, California, to assume all of the deposits. The bank opened December 17, 2004 and had 27 full time employees at a branch in Napa and Saint Helena.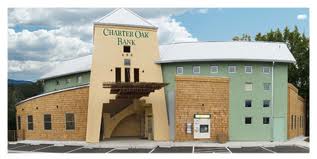 The over expansion into the wine country and development of residential vacation properties, as well as large expensive homes first hit Sonoma Valley Bank, which failed, and now Charter Oak Bank, which reportedly shared $5 million in loan losses with Sonoma Valley Bank. There was interest in other smaller banks purchasing this bank, but only Bank of Marin, a growing, successful bank was qualified by the FDIC.
The Bank of Marin was opened in 1990 and has since expanded to 13 branch offices that focus on small to medium sized businesses, professionals and not-for-profit organizations. Bank of Marin is well capitalized, has over $1.2 billion in assets, pays a cash dividend and has seen the price of its stock double from the lows of 2009.
Tier 1 risk-based capital was .5%. It is considered anything under 4% is troublesome, as the standard is 10%.
Bank equity year-end 2008 was $17.2 million, $13.7 million year-end 2009, and $587,000 year-end 2010. In 2008, the bank made $1.17 million, but 2009 lost $3.6 million following charge offs of $2.1 million in multifamily residential properties, $538,000 in loans secured by nonfarm nonresidential properties, and $1.4 million in commercial and industrial loans.
The bank lost $13.2 million year-end 2010, most of it is $5.7 million charge off of commercial and industrial loans, $1.1 million in multifamily residential properties, $1.3 million in 1-4 family residential properties, $1.2 million in nonfarm nonresidential properties, and 4686,000 in loans to individuals for household, family, and other personal expenditures.
As of December 31, 2010, Charter Oak Bank had approximately $120.8 million in total assets and $105.3 million in total deposits. The FDIC will retain $28.5 million of the assets for later disposition.
The FDIC estimates that the cost to the Deposit Insurance Fund (DIF) will be $21.8 million.
http://www.fdic.gov/news/news/press/2011/pr11040.html

San Luis Trust Bank, FSB, San Luis Obispo, California, was closed with First California Bank, Westlake Village, California, to assume all of the deposits. Established June 30, 2008 the bank had 28 employees.
The bank was issued a Cease and Desist Order November, 2009 and ordered to raise additional capital due to the problems with land development and construction loans. It seems things went from bad to worse in 2010 for a bank that did not know how to say "no" to real estate development loans.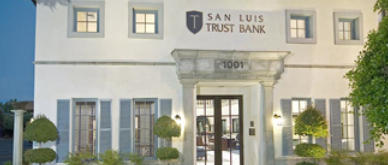 Equity had dropped from $31.1 million year-end 2008 to $25.9 Million year-end 2009 to minus $1.8 million 2010. The bank had earned a $1.76 million profit year-end 2008 but saw a $5.5 million loss in 2009 after charge offs of $2.9 million in construction and land development, $2.2 million in multifamily residential properties, $1.7 million in nonfarm nonresidential properties, $1.2 million in commercial and industrial loans, $$567,000 in loans to individuals. 2010 loss was $13 million.
The only FDIC charge off numbers available were September 30, 2010 which showed $2.8 million in construction and land development, $1.3 million in 1-4 family residential, $885, 000 in nonfarm nonresidential property, and $1.8 million in commercial and industrial loans, a total of $7 million.
Tier 1 Risk-Based Capital ratio .85%.
As of December 31, 2010, San Luis Trust Bank, FSB had approximately $332.6 million in total assets and $272.2 million in total deposits. In addition to assuming all of the deposits of the failed bank, First California Bank agreed to purchase essentially all of the assets.
The FDIC and First California Bank entered into a loss-share transaction on $241.7 million of San Luis Trust Bank, FSB's assets.
According to sanluisobispo.com, "A dozen FDIC agents in suits gathered across the street from the bank just after 6 p.m. Friday, holding suitcases and sipping coffee under umbrellas before entering the bank together.
"About 60 Irvine-based FDIC agents will work 12-hour days this weekend at the bank and a remote location to facilitate the transition.
"First California CEO C.G. Kum told The Tribune that he views the acquisition as a 'tremendous asset' and an initial foray into banking on the Central Coast. "This is not where we are going to stop," he said.
"Kum plans to hire a local person to fill a newly created position of regional president for the branch. He added that the bank will keep as many San Luis Trust employees as possible but noted that some will lose their jobs."
http://www.sanluisobispo.com/2011/02/18/1489119/san-luis-trust-bank-closed.html

The FDIC estimates that the cost to the Deposit Insurance Fund (DIF) will be $96.1 million.
http://www.fdic.gov/news/news/press/2011/pr11041.html

Tracking Bank Failures Map:
http://graphicsweb.wsj.com/documents/Failed-US-Banks.html
List of Bank Failures:
http://www.fdic.gov/bank/individual/failed/banklist.html
Bank Beat:
http://www.leasingnews.org/Conscious-Top%20Stories/Bank_Beat.htm

Comprehensive personal property tax outsourcing services
We accept file exports and integrate personal property tax information with all lease management or accounting software. No other firm offers the combination of individual attention, software capabilities expertise, "full disclosure" and web port accessibility to information more than we do.

Click here to learn what our clients say about our service
Gary DiLillo, President 216-658-5618 or gary@avptc.com

[headlines]
--------------------------------------------------------------

Top Stories February 14---February 18
Here are the top ten stories opened by readers:

(1) Patterson joins Marquette--Now Aggressive in Leasing
http://leasingnews.org/archives/Feb2011/2_16.htm#marquette
(2) Funders Looking for New Broker Business
http://leasingnews.org/archives/Feb2011/2_14.htm#new_buss
(3) Balboa Forms East Coast Team for Vendor Service
http://leasingnews.org/archives/Feb2011/2_16.htm#balboa
(4) Leasing 102 by Mr. Terry Winders, CLP
Should you file a UCC lien?
http://leasingnews.org/archives/Feb2011/2_14.htm#ucc_lien
(Tie)(5) Bulletin Board Complaint
iFinancial Group, San Clemente, California
http://leasingnews.org/archives/Feb2011/2_18.htm#bbc_ifinancial
(5)(Tie) Store/Restaurant Credit Card Devices Now Obsolete?
http://leasingnews.org/archives/Feb2011/2_14.htm#cc_device
(6) How is it? Don't Ask!
http://leasingnews.org/archives/Feb2011/2_14.htm#dont_ask
(7) US-Capital Joins "Broker/Lessor List 'A' "
http://leasingnews.org/archives/Feb2011/2_18.htm#us_capital
(8) Pictures from the Past 1977
Jim Kalinski/Kit Menkin
http://leasingnews.org/archives/Feb2011/2_18.htm#pictures
(9) Palm Spring Bank closed by Country Club,
Golf Course Losses
Small Banks continue to be swallowed by larger banks
http://leasingnews.org/archives/Feb2011/2_14.htm#bank_beat
(10) New Hires---Promotions
http://leasingnews.org/archives/Feb2011/2_18.htm#hires
[headlines]
--------------------------------------------------------------

Saluting Leasing News Advisory Member Armon Mills


The Leasing News Advisory Board does not participate in editorial decisions, meaning reviewing or choosing stories or subjects. Their role is to participate with policy and business advice as well as contribute in discussions on matters brought up by the publisher in a private internal blog.
Armon Mills joined the Leasing News Advisory Board on February 5, 2004. In reality, he was quite instrumental and was the first to give Kit Menkin advice to incorporate, trade mark, and develop what were originally e-mails about what was happening in the equipment leasing industry sent to friends. Kit served on all Armon's advisory boards; is a personal friend of he and his family. He and Armon often had lunch together often when Armon was located in San Jose, California. They also both served on community non-profit organizations as officers, including chairmen and presidents, working on projects together. Armon has been a mentor to several publishers, many of them across the nation, running the various Business Journals and other media.
Armon Mills, Director
Practice Development
Southern California Region
J.H. Cohn, LLP
4180 Ruffin Road, Suite 235
San Diego, CA 92123
Direct phone: 858-300-3443
Mobile: 858-220-5443
Email: amills@jhcohn.com
Armon recently left his position as President and Publisher of the San Diego Business Journal that he had joined April, 2004, and has returned to his original career as director for the Southern California Region for the national CPA firm of J.H. Cohn, LLP.
He began his career in public accounting, earning his CPA certificate in 1967. He went on to work in public accounting at Fox & Company for 20 years. Armon knows the world of business publishing well, changing his career path and signing on as President and COO of American City Business Journals, Inc. He served as Publisher of the Business Journal in Phoenix, Arizona, the San Jose Silicon Valley Business Journal and Silicon Valley Biz Ink.
Armon has been active in many community organzations, including the Board of Directors of the San Jose/Silicon Valley Chamber of Commerce, San Jose Convention and Visitors Bureau, Boy Scouts of America, YMCA, Salvation Army and the Silicon Valley Chapter of the Commonwealth Club of California. He was also an active member of the San Jose Rotary Club.
Armon is continuing his strong commitment to the community here in San Diego. He is a member of the Rotary Club #33, and has accepted positions on the Board of Directors of Junior Achievement, the Salvation Army, the YMCA and is currently a member of the Finance Committee of the San Diego Convention and Visitors Bureau, the Pacific Life Holiday Bowl Committee, and is active in the board of the United Way of San Diego.

[headlines]
--------------------------------------------------------------

Demorest, Georgia -- Adopt-a-Dog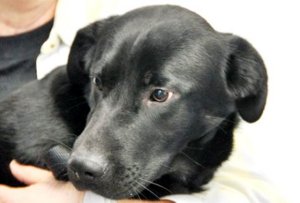 Duke
Age: Adult
Sex: Male
Size: Medium
"This gentle 2 year old boy was found along with what we believe to be his mom, Luna. They were apparently abandoned and were taken in by one of our volunteers. Duke is super sweet and friendly, and gets along very well with other dogs and especially with people! He loves to play, and will need opportunities to exercise."
Can't adopt? Duke would love to find a good foster home while waiting for his forever home. Ask us about this opportunity! .If you need more info, please contact Becky at 770-497-9138.
Regarding adoption events, we hold such events almost every weekend in either Buford (PETSMART near Mall of Georgia) or the Roswell/Alpharetta area (PETCO on State Bridge Road in Alpharetta/Johns Creek). We will be sure to bring this pet to the next event if you are interested in seeing him/her.
Please note that we charge a $150 adoption fee for each dog to help partially offset vet care expenses. We generally conduct home visits prior to finalization of each adoption. Many of our dogs require a fenced-in yard
pspp08@hemc.net
706-776-1923
PeachState Pet Partners, Inc.
Demorest, GA
http://www.petfinder.com/shelters/GA119.html

Adopt-a-Pet by Leasing Co. State/City
http://www.leasingnews.org/Conscious-Top%20Stories/Adopt_Pet.htm

Adopt a Pet
http://www.adoptapet.com/
Classified ads—Accounting / Aircraft / Appraisals

Leasing Industry Outsourcing (Providing Services and Products)
Appraisals: Boston, MA
Nationwide appraisals, remarketing, audits, inspections and more! Over 15-years industry experience and dedicated to deliver personal, prompt, professional services.
Call Chris @ 508-785-1277. Email:chris@dovermanagementgroup.com



Appraisals: National Equipment Appraisal prepares Certified Machinery and Equipment Appraisals. IRS qualified, USPAP Compliant. Nationwide - fast turnaround.
Visit www.nationalequipmentappraisal.com or
call 714-282-1525."
Accounting: Dallas, TX
Provide cost effective Sales and Use Tax and Property Tax consulting and administration Services to the leasing industry. Many leasing industry referrals available.
E-mail: mattm@osgsolutions.com

Accounting: National Property Tax Compliance Services to the leasing industry. Over 60-years experience and fifty Lessors as clients. References and free quotes available, (216) 658-5618,
E-mail gary@avptc.com

Aircraft Delivery: Seattle, WA
Global Aircraft Delivery ferries all types of aircraft all over the world. We are a unique ferry company moving your aircraft with our expert turnkey operation. www.globalaircraftdelivery.com
E-mail:info@globalaircraftdelivery.com
Asset Management: Canada
Cease Bailiff Services Incorporated:
Asset Investigation/Tracing; Asset Recoveries; Asset Protection/Security
Asset Liquidations/Sales; Ottawa, Canada; www.ceasebailiff.ca dave@ceasebailiff.ca; Phone 613 898 7376 ; Fax 613 225 2452

Asset/Recovery & Collections:
Charlotte, NC
IRTC Continencies: Commercial Collections-Skip Trace- Repossessions-judgment enforcement-Investigations- Asset Re-marketing& No Cost Warehousing East Coast USA. Call 336-877-3077 ask for Robert or
E-mail to Robert@mbsfinancial.com

Nationwide
Seasoned and fair priced workforce is at your service for all lease collections, repossessions, and asset liquidations, appraisals. Call Nassau Asset Management 800-462-7728 dcastagna@nasset.com

Asset/Recovery: NorthWest
Sequent provides collateral recovery, remarketing, and storage services to lenders with assets located in the greater Pacific Northwest. Professional services at reasonable pricing. Contact rossr@sequentam.com
Asset Marketing/Recovery: Remarking solutions for big rigs assets and trucking related companies including collections, recovery, repair and re-sales. North South Leasing cell # 586-909-8797 bob@nsleasing.com
All "Outsourcing" Classified ads (advertisers are both requested and responsible to keep their free ads up to date:
http://www.leasingnews.org/Classified/Outsourcing/Outsourcing.htm
How to Post a free "Outsourcing" classified ad:
http://www.leasingnews.org/Classified/Outsourcing/Outsourcing-post.htm



News Briefs----

Wells Fargo could become No. 1 U.S. bank
http://www.bizjournals.com/jacksonville/news/2011/02/21/analysis-wells-fargo-could-become-no.html

Intel sets $5B chip plant for Arizona
http://www.nypost.com/p/news/business/intel_sets_chip_plant_
for_arizona_68OC89qz6qvJsE1T48H1OI
Top Ten Most Popular Real Estate Agent Deal Picks
http://www.toptenrealestatedeals.com/homes/weekly-ten-best-home-deals/2011/02-15-2011/#deal_5Top Ten Most Popular Real Estate Agent Deal Picks
http://www.toptenrealestatedeals.com/homes/weekly-ten-best-home-deals/2011/02-15-2011/#deal_5


You May have Missed---

New mortgage law could cause big changes for seller financers and land sale contracts
http://www.taftlaw.com/news/publications/detail/737-new-mortgage-law-could-cause-big-changes-for-seller-financers-and-land-sale-contracts

Sports Briefs----

N.F.L. Labor Dispute Plays Out on Twitter
http://www.nytimes.com/2011/02/22/sports/football/22NFLtwitter.html?_r=1&hp
Santa Clara moving to protect redevelopment money for Niners stadium
http://www.mercurynews.com/southbayfootball/ci_17439143


California Nuts Briefs---

S.F. Fairmont isn't only Nob Hill hotel struggling
http://www.sfgate.com/cgi-bin/article.cgi?f=/c/a/2011/02/21/BATT1HQ8CO.DTL


"Gimme that Wine"

Off-Premise Wine Sales Up 4.3 Percent through January
http://www.winebusiness.com/news/?go=getArticle&dataid=84321
Northwest Chardonnay: The S.F. Chronicle recommends
http://www.sfgate.com/cgi-bin/article.cgi?f=/c/a/2011/02/20/FDBQ1HNSH2.DTL&type=wine
Conference to focus on Nebraska's wine industry
http://www.kcautv.com/Global/story.asp?S=14066657
With no buyer, one of Washington state's oldest wineries may close for good
http://www.komonews.com/news/local/116509853.html
Burgundy Fans Savor $7,000 Reds With Food by Boulud: Elin McCoy
http://www.sfgate.com/cgi-bin/article.cgi?f=/g/a/2011/02/21/bloomberg1376-LGTK0L07SXKX01-66KD86HL8QBKBCHKGGA4ML59LU.DTL


Free Mobile Wine Program
http://leasingnews.org/archives/Feb2010/2_26.htm#mobile
Wine Prices by vintage
http://www.winezap.com
US/International Wine Events
http://www.localwineevents.com/
Winery Atlas
http://www.carterhouse.com/atlas/\
Leasing News Wine & Spirits Page
http://two.leasingnews.org/Recommendations/wnensprts.htm
[headlines]
----------------------------------------------------------------

This Day in American History
1616-A smallpox epidemic among Indians relieved future New England colonies of the threat of major hostilities with the Indians. The tribes from the Penobscot River in Maine to Narragansett Bay in Rhode Island were virtually destroyed. It was not the white man that defeated the American natives but the diseases they brought with them from the old world.
1618-In a move to compel church attendance, Governor Samuel Argall of Virginia decreed that all who failed to attend church service would be imprisoned in the guardhouse, "lying neck and heels in the Corps of Gard ye night following and be a slave ye week following." Sunday dancing, fiddling, card playing, hunting, and fishing were also forbidden.
http://www.famousamericans.net/sirsamuelargall/
1630 - Popcorn was introduced to English colonists by Quadequine, brother of Massasoit, who brought a bag of it to dinner.
http://ks.essortment.com/whatisthehist_rsdt.htm
http://www.factmonster.com/spot/popcorn1.html
1631-The first public thanksgiving, a fast day, was celebrated in Massachusetts Bay Colony, though many private celebrations had been recorded before this.
1656- Congregation Shearith Israel, the first Jewish congregation in America, consecrated the first Jewish cemetery in New York City. The plot occupied a piece of ground in the section now known as Chatham Square.
1732 –Birthday of the United States first president, George Washington, ( "in war and peace"); however, the Julian ( Old Style) calendar was still in use in the colonies when he was born and the year began in March, so the date on the calendar when George Washington was born would be actually February 11, 1731. To reduce the amount of holidays, whereas for over a century Washington was revered as president and general, we now have President's day for both George Washington and Abraham Lincoln.
http://memory.loc.gov/ammem/today/feb22.html
1773 - The memorable "Cold Sabbath" in New England history. Many persons froze extremities while going to church, according to weather historian David Ludlum
1778- birthday of Rembrandt Peale, American portrait and historical painter, son of artist Charles Willson Peale, born at Bucks County, PA. Died at Philadelphia, PA, Oct 3, 1860.
1784 - The Empress of China, first trading ship sent to China from the United States, set sail from New York on this day, arriving in China on August 28.
1819- The Florida Purchase treaty was signed by Spain and the U.S. After having lost several decisive sea battles with the British, and the French, Spain was ready to abandon its several centuries of settlements in the new world. In a triumph of diplomacy by Secretary of State John Quincy Adams, Spain ceded the remainder of its old province of Florida at no cost beyond that of U.S. assumption of up to $5,000,0000 of the claims of U.S. citizens against Spain. Adams also obtained for the U.S., a transcontinental southern boundary that legitimized U.S. interests on the northern side of the line to the Pacific. Florida became a state in 1845.
1819 -- James Russell Lowell, poet/essayist/diplomat, born Cambridge, Massachusetts.
http://www.lib.rochester.edu/camelot/auth/lowell.htm
http://www.selfknowledge.com/267au.htm
1847- At the Battle of Buena Vista, U.S. forces under Gen. Zachary Taylor defeated the Mexicans under Gen. Antonio Lopez de Santa Anna. ( later in the year a battalion of U.S. Marines made its presence felt in Mexico at "the halls of Montezuma.). The war would end in 1948, by its terms Mexico recognized Texas a part of the US and ceded to the use 500,000 square miles of territory, including all of the future states of California, Nevada, and Utah, almost all of New Mexico and Arizona, and parts of Colorado and Wyoming. In return, the U.S. agreed to pay Mexico $15,000,000 . The war resulted in 1721 dead and 4102 wounded. In addition, some 11,115 Americans died of disease as a result of the war. The total cost of the war was estimated at $97,5000,000. The U.S. became an enormous continental republic, but the acquisition of the new territory aggravated the dispute between slavery and antislavery forces.
1847- As one of his last official acts, Alcalde Bartlett certified the accuracy of the new town plan for San Francisco before the County Recorder.
1864 –The second day/last day of Battle of Okolona, MS
http://www.cr.nps.gov/hps/abpp/battles/ms013.htm
1864-- Battle at Dalton, Georgia. From Vicksburg, Mississippi, Sherman launched a campaign to take the important railroad center at Meridian and, if the situation was favorable, to push on to Selma and threaten Mobile, in order to prevent the shipment of Confederate men and supplies. To counter the threat, Confederate President Jefferson Davis ordered troops into the area. While these operations unfolded, Thomas determined to probe Gen. Johnston's army in the hope that Johnston's loss of two divisions, sent to reinforce Lt. Gen. Leonidas Polk as he withdrew from Meridian to Demopolis, Alabama, would make him vulnerable. Skirmishing and intense fighting occurred throughout the demonstration. At Crow Valley on the 25th, Union troops almost turned the Rebel right flank, but ultimately it held. On the 27th, Thomas's army withdrew, realizing that Johnston was ready and able to counter any assault.
1865-- Battle of Wilmington NC (Fort Anderson) occupied by Federals ends with Confederate Gen. Braxton Bragg ordered the evacuation of Wilmington, burning cotton, tobacco, and government stores. A similar event happened in the burning of Atlanta, where union troops were blamed for the destruction, but in reality it was the fleeing confederate army not wanting to leave supplies, buildings or any aid to the occupying union army. The Union army captures Fort Fisher with the great help of the "colored infantry division." Today the fort is an national historical site, also housing the famous North Carolina Aquarium, receiving over 1 million visitors each year.
http://www.cr.nps.gov/hps/abpp/battles/nc016.htm
http://www.powells.com/cgi-bin/biblio?inkey=1-1882810244-1
http://www.ah.dcr.state.nc.us/sections/hs/fisher/fisher.htm
http://www.ncaquariums.com/newsite/ff/ffindex.htm
1876-Johns Hopkins University opens, the first research university in the United States.
http://webapps.jhu.edu/jhuniverse/information_about_hopkins/about_jhu/
a_brief_history_of_jhu/index.cfm
http://www.jhu.edu/
1879- Frank Woolworth opened his first store at Utica, New York. The store was a great disappointment as it s sales after a few weeks were as low as $2.50 a day. Woolworth moved his store in June 1879 to Lancaster, PA, where it proved a success. He came up with the idea for a five-cent store on September 24,1878, in Watertown, NY, when he originated a "five-cent table" in the store of Moore and Smith during the week of the county fair. The first joint venture of the Woolworth brothers in Harrisburg, PA, was called the "Great 5 Cent Store." In 1997, the closing of the chain was announced. Macy's, Montgomery Ward, K-Mart, the White House, among others have filed bankruptcy as Wal-Mart and Costco's have changed the "department store" business.
1884- birthday of Abe Attell, boxer born Albert Knoehr at San Francisco, CA. Attell held the featherweight championship for 11 years in the early part of this century when boxing was not quite as organized as it could have been. A heavy gambler, he got involved in baseball's Black Sox scandal, actually delivering $10,000 to the player-conspirators. but he avoided prosecution, first by fleeing to Canada and then by convincing authorities that there were two Abe Attells and the other one was the guilty party. Dieted at Livingstone Manor, NY. Feb 6, 1970.
1888- General A.M. Winn leads a parade in San Francisco, celebrating the passage of California's 8-hour word day law.
http://www.sfmuseum.org/hist8/earlylabor.html
1889- President Cleveland signs the Omnibus Admissions Act to admit Dakotas, Montana and Washington state. One final amendment to the Omnibus Bill was particularly significant for Washington state. Representative Springer of Illinois, chairman of the House Committee on Territories, wanted to rename Washington as the state of Tacoma. The move sparked considerable controversy in Washington, including a letter by ex-governor Watson Squire charging that the Northern Pacific had chosen the name for the city of Tacoma, had wanted to change the name of Mt. Rainier to Tacoma, and now wanted to rename the state. Watson argued the importance of keeping the name as a "trademark" and in honor of George Washington: And is not this commonwealth one of the monuments erected to the father of the republic? Why impiously seek to tear it down? Is the monument unworthy of the name? Only an ignoramus could harbor the thought! The Omnibus Bill would have renamed the state Tacoma until the final vote on February 20, at which time the name of Washington was restored. It was signed by President Cleveland on the 22 nd to honor the first president of the United States.
http://www.appeal-law.com/constitution/voorhees.shtml
1892- birthday of Edna St. Vincent Millay, American poet ("My candle burns at both ends . . ."), born at Rockland, ME. She died Oct 19, 1950, at Austerlitz, NY
1900 - Hawaii became a US territory.
1906-- Black evangelist William J. Seymour first arrived in Los Angeles and began holding revival meetings. The "Azusa Street Revival" later broke out under Seymour's leadership, in the Apostolic Faith Mission located at 312 Azusa Street in Los Angeles. It was one of the pioneering events in the history of 20th century American Pentecostalism.
1907- birthday of trumpeter Rex Stewart, Philadelphia, PA
1912-Thirty-five starving women and children were beaten and arrested at the train station of Lawrence, Massachusetts, when they tried to go to temporary homes in Philadelphia. Workers were striking the lowering of wages and poor working conditions in the textile plants.
1915 –Tenor Saxophone player Buddy Tate birthday, born George Holmes Tate in Sherman, Texas, died February 3,2002
http://elvispelvis.com/buddytate.htm
1918- birthday of Robert Wadlow, tallest man in recorded history, born at Alton, IL. Though only 9 lbs at birth, by age 10 Wadlow already stood over 6 feet tall and weighed 210 lbs. When Wadlow died at age 22, he was a remarkable 8 feet 11.1 inches tall, 490 lbs. His gentle, friendly manner in the face of constant public attention earned him the name "Gentle Giant." Wadlow died July 15, 1940, at Manistee, MI, of complications resulting from a foot infection.
1918 - A spectacular Chinook wind at Granville, ND, caused the temperature to spurt from a morning low of 33 degrees below zero to an afternoon high of 50 degrees above zero.
1920- honky-tonk piano player Del Wood, whose real name was Adelaide Hendricks, was born in Nashville, Tennessee. She recorded a ragtime version of a fiddle tune called "Down Yonder" in 1951 and came up with a million- seller. Jerry Lee Lewis has cited Del Wood as one of the artists he listened to in his early years. Wood died on October 3rd, 1989 of a stroke.
1922-- Trumpeter Joe Wilder birthday, Colwyn, PA.
1936 - Although heat and dust prevailed in the spring and summer, early 1936 brought record cold to parts of the U.S. Sioux Center IA reported 42 inches of snow on the ground, a state record.
1936 - The temperature at Langdon, ND, climbed above zero for the first time in six weeks. Readings never got above freezing during all three winter months.
1937- Bobby Hendricks, one of the several lead singers of the original Drifters following the departure of Clyde McPhatter in 1955, was born in Columbus, Ohio. Hendricks was with the Drifters for eight months. He had earlier sung with the Swallows and the Five Crowns. In 1958, Bobby Hendricks had a hit on his own with "Itchy Twitchy Feeling."
1944--MONTGOMERY, JACK C. Medal of Honor
Rank and organization: First Lieutenant, U.S. Army, 45th Infantry Division. Place and date: Near, Padiglione, Italy, 22 February 1944. Entered service at: Sallisaw, Okla. Birth: Long, Okla. G.O. No.: 5, 15 January 1945. Citation: For conspicuous gallantry and intrepidity at risk of life above and beyond the call of duty on 22 February 1944, near Padiglione, Italy. Two hours before daybreak a strong force of enemy infantry established themselves in 3 echelons at 50 yards, 100 yards, and 300 yards, respectively, in front of the rifle platoons commanded by 1st Lt. Montgomery. The closest position, consisting of 4 machineguns and 1 mortar, threatened the immediate security of the platoon position. Seizing an Ml rifle and several hand grenades, 1st Lt. Montgomery crawled up a ditch to within hand grenade range of the enemy. Then climbing boldly onto a little mound, he fired his rifle and threw his grenades so accurately that he killed 8 of the enemy and captured the remaining 4. Returning to his platoon, he called for artillery fire on a house, in and around which he suspected that the majority of the enemy had entrenched themselves. Arming himself with a carbine, he proceeded along the shallow ditch, as withering fire from the riflemen and machine gunners in the second position was concentrated on him. He attacked this position with such fury that 7 of the enemy surrendered to him, and both machineguns were silenced. Three German dead were found in the vicinity later that morning. 1st Lt. Montgomery continued boldly toward the house, 300 yards from his platoon position. It was now daylight, and the enemy observation was excellent across the flat open terrain which led to 1st Lt. Montgomery's objective. When the artillery barrage had lifted, 1st Lt. Montgomery ran fearlessly toward the strongly defended position. As the enemy started streaming out of the house, 1st Lt. Montgomery, unafraid of treacherous snipers, exposed himself daringly to assemble the surrendering enemy and send them to the rear. His fearless, aggressive, and intrepid actions that morning, accounted for a total of 11 enemy dead, 32 prisoners, and an unknown number of wounded. That night, while aiding an adjacent unit to repulse a counterattack, he was struck by mortar fragments and seriously wounded. The selflessness and courage exhibited by 1st Lt. Montgomery in alone attacking 3 strong enemy positions inspired his men to a degree beyond estimation.
1945--CHAMBERS, JUSTICE M. Medal of Honor
Rank and organization: Colonel. U.S. Marine Corps Reserve, 3rd Assault Battalion Landing Team. 25th Marines, 4th Marine Division. Place and date: On Iwo Jima, Volcano Islands. from 19 to 22 February 1945. Entered service at: Washington, D.C. Born: 2 February 1908, Huntington, W. Va. Citation: For conspicuous gallantry and intrepidity at the risk of his life above and beyond the call of duty as commanding officer of the 3d Assault Battalion Landing Team, 25th Marines, 4th Marine Division, in action against enemy Japanese forces on Iwo Jima, Volcano Islands, from 19 to 22 February 1945. Under a furious barrage of enemy machinegun and small-arms fire from the commanding cliffs on the right, Col. Chambers (then Lt. Col.) landed immediately after the initial assault waves of his battalion on D-day to find the momentum of the assault threatened by heavy casualties from withering Japanese artillery, mortar rocket, machinegun, and rifle fire. Exposed to relentless hostile fire, he coolly reorganized his battle-weary men, inspiring them to heroic efforts by his own valor and leading them in an attack on the critical, impregnable high ground from which the enemy was pouring an increasing volume of fire directly onto troops ashore as well as amphibious craft in succeeding waves. Constantly in the front lines encouraging his men to push forward against the enemy's savage resistance, Col. Chambers led the 8-hour battle to carry the flanking ridge top and reduce the enemy's fields of aimed fire, thus protecting the vital foothold gained. In constant defiance of hostile fire while reconnoitering the entire regimental combat team zone of action, he maintained contact with adjacent units and forwarded vital information to the regimental commander. His zealous fighting spirit undiminished despite terrific casualties and the loss of most of his key officers, he again reorganized his troops for renewed attack against the enemy's main line of resistance and was directing the fire of the rocket platoon when he fell, critically wounded. Evacuated under heavy Japanese fire, Col. Chambers, by forceful leadership, courage, and fortitude in the face of staggering odds, was directly instrumental in insuring the success of subsequent operations of the 5th Amphibious Corps on Iwo Jima, thereby sustaining and enhancing the finest traditions of the U.S. Naval Service.
1945—Birthday of '60s folk-rock singer Oliver, whose full name is William Oliver Swofford.
1946- Dizzy Gillespie first records " Night in Tunisia," NYC ( Vi 40-0130 )
1956--- Eighty well-known boycotters, including Rosa Parks, Martin Luther King, Jr., and Edward. Nixon marched to the sheriffs office in the Montgomery County, Alabama courthouse, where they gave themselves up for arrest. On Feb 20, 1956, white city leaders of Montgomery, Alabama, issued an ultimatum to black organizers of the three-month-old Montgomery bus boycott. They said if the boycott ended immediately there would be "no retaliation whatsoever." If it did not end, it was made clear they would begin arresting black leaders. Two days later, they were booked, finger printed and photographed. The next day the story was carried by newspapers all over the world.
1956 - For the first time, Elvis Presley hit the music charts as "Heartbreak Hotel" began to climb to number one on pop charts. It reached the top on April 11, 1956, and stayed there for eight weeks.
1956-Billboard reviews James Brown's debut record "Please, Please, Please": "A dynamic, religious fervor runs through the pleading solo here. Brown and the Famous Flames group let off plenty of steam.
1957---Top Hits
Too Much - Elvis Presley
Young Love - Tab Hunter
Love is Strange - Mickey & Sylvia
Young Love - Sonny James
1957- In a small club in Blytheville, Arkansas, Jerry Lee Lewis plays "Whole Lotta Shakin' Goin' On." Although Lewis did not write the tune, it was a favorite of his since he first heard it a year earlier. This is the first time Lewis adds his own words to replace those he has forgotten.
1957-Famed US dance instructor Arthur Murray reported that enrollment in his dance studios has increased ten percent since the "rock and roll craze" has swept the country.
1957-The Film "Don't Knock the Rock," featuring appearances by Alan Freed, Little Richard and Bill Haley, opens at the Paramount Theatre in New York.
1958-The Silhouettes topped Cash Box Magazine's Best Sellers Chart with "Get A Job" after Dick Clark started playing it on his TV show, American Bandstand. The group got their name from the 1957 song by The Rays, (covered by Herman's Hermits in the 60's) and the inspiration for the tune came from writer Rick Lewis' mother, when she chided her son to "get up in the morning and go out and get a job".
1958-Roy Hamilton's "Don't Let Go" becomes the first stereo single to reach the Billboard chart when it entered at #13.
1958 - Roy Hamilton's record, "Don't Let Go", hit #13 for its first week on record charts, making it the first stereo record to make the pop music charts. The year 1958 saw several stereo recordings, including: "Hang Up My Rock and Roll Shoes" by Chuck Willis, "Yakety Yak" by the Coasters, "Born Too Late", by The Poni-Tails, "It's All in the Game" by Tommy Edwards and "What Am I Living For" by Chuck Willis.
1959 -The first running of the Daytona 500, the race that has become the most important event on the NASCAR calendar took place at the newly-opened Daytona International Speedway in Florida. Drivers lee Petty and Johnny Beauchamp crossed the finished line in what appeared to be a dead heat, but photographs and film, examined later, showed Petty to be the winner.
1960-"Theme from A Summer Place" by Percy Faith began its nine week run at the top of the Billboard singles chart. It remains the longest-running number-one instrumental in the history of the chart and brought Faith a Grammy Award for Record of the Year in 1961.
1965---Top Hits
This Diamond Ring - Gary Lewis & The Playboys
My Girl - The Temptations
The Jolly Green Giant - The Kingsmen
I've Got a Tiger by the Tail - Buck Owens
1965 - In the Bahamas, filming got underway for the Beatles' second movie, "HELP!" Other scenes were shot in England and Austria. The film opened in North America in August.
1965 - The Rodgers and Hammerstein musical Cinderella, starring newcomer Lesley Ann Warren, debuted on CBS. It received a Nielsen rating of 42.3 and was among the highest-rating single programs in the history of television.
1968-Genesis, a group formed as a songwriters' cooperative by three English schoolboys, Peter Gabriel, Tony Banks and Mike Rutherford, release its first single, "The Silent Sun."
1969- The Foundations' "Build Me Up Buttercup" peaks at #3 on the pop chart
1969- Barbara Jo Rubin became the first woman jockey to win a thoroughbred horse race in the United States. She rode Cohesion to victory by a neck over Reely Beeg in the ninth race at Charles Town Race Track in W3est Virginia.
1969--FOX, WESLEY L. Medal of Honor
Rank and organization: Captain, U.S. Marine Corps, Company A, 1st Battalion, 9th Marines, 3d Marine Division. Place and date: Quang Tri Province, Republic of Vietnam, 22 February 1969. Entered service at: Leesburg, Va. Born: 30 September 1931, Herndon, Va. Citation: For conspicuous gallantry and intrepidity at the risk of his life above and beyond the call of duty while serving as commanding officer of Company A, in action against the enemy in the northern A Shau Valley. Capt. (then 1st Lt.) Fox's company came under intense fire from a large well concealed enemy force. Capt. Fox maneuvered to a position from which he could assess the situation and confer with his platoon leaders. As they departed to execute the plan he had devised, the enemy attacked and Capt. Fox was wounded along with all of the other members of the command group, except the executive officer. Capt. Fox continued to direct the activity of his company. Advancing through heavy enemy fire, he personally neutralized 1 enemy position and calmly ordered an assault against the hostile emplacements. He then moved through the hazardous area coordinating aircraft support with the activities of his men. When his executive officer was mortally wounded, Capt. Fox reorganized the company and directed the fire of his men as they hurled grenades against the enemy and drove the hostile forces into retreat. Wounded again in the final assault, Capt. Fox refused medical attention, established a defensive posture, and supervised the preparation of casualties for medical evacuation. His indomitable courage, inspiring initiative, and unwavering devotion to duty in the face of grave personal danger inspired his marines to such aggressive action that they overcame all enemy resistance and destroyed a large bunker complex. Capt. Fox's heroic actions reflect great credit upon himself and the Marine Corps, and uphold the highest traditions of the U.S. Naval Service.
1969--LANG, GEORGE C. Medal of Honor
Rank and organization: Specialist Fourth Class, U.S. Army, Company A, 4th Battalion, 47th Infantry, 9th Infantry Division. place and date: Kien Hoa province, Republic of Vietnam, 22 February 1969. Entered service at: Brooklyn, N.Y. Born: 20 April 1947, Flushing, N.Y. Citation: For conspicuous gallantry and intrepidity in action at the risk of his life above and beyond the call of duty. Sp4c. Lang, Company A, was serving as a squad leader when his unit, on a reconnaissance-in-force mission, encountered intense fire from a well fortified enemy bunker complex. Sp4c. Lang observed an emplacement from which heavy fire was coming. Unhesitatingly, he assaulted the position and destroyed it with hand grenades and rifle fire. Observing another emplacement approximately 15 meters to his front, Sp4c. Lang jumped across a canal, moved through heavy enemy fire to within a few feet of the position, and eliminated it, again using hand grenades and rifle fire. Nearby, he discovered a large cache of enemy ammunition. As he maneuvered his squad forward to secure the cache, they came under fire from yet a third bunker. Sp4c. Lang immediately reacted, assaulted his position, and destroyed it with the remainder of his grenades. After returning to the area of the arms cache, his squad again came under heavy enemy rocket and automatic weapons fire from 3 sides and suffered 6 casualties. Sp4c. Lang was 1 of those seriously wounded. Although immobilized and in great pain, he continued to direct his men until his evacuation was ordered over his protests. The sustained extraordinary courage and selflessness exhibited by this soldier over an extended period of time were an inspiration to his comrades and are in keeping with the highest traditions of the U.S. Army.
1969--LAW, ROBERT D. Medal of Honor
Rank and organization: Specialist Fourth Class, U.S. Army, Company 1 (Ranger), 75th Infantry, 1st Infantry Division. place and date: Tinh Phuoc Thanh province, Republic of Vietnam, 22 February 1969. Entered service at: Dallas, Tex. Born: 15 September 1944, Fort Worth, Tex. Citation: For conspicuous gallantry and intrepidity in action at the risk of his life above and beyond the call of duty. Sp4c. Law distinguished himself while serving with Company 1. While on a long-range reconnaissance patrol in Tinh Phuoc Thanh province, Sp4c. Law and 5 comrades made contact with a small enemy patrol. As the opposing elements exchanged intense fire, he maneuvered to a perilously exposed position flanking his comrades and began placing suppressive fire on the hostile troops. Although his team was hindered by a low supply of ammunition and suffered from an unidentified irritating gas in the air, Sp4c. Law's spirited defense and challenging counterassault rallied his fellow soldiers against the well-equipped hostile troops. When an enemy grenade landed in his team's position, Sp4c. Law, instead of diving into the safety of a stream behind him, threw himself on the grenade to save the lives of his comrades. Sp4c. Law's extraordinary courage and profound concern for his fellow soldiers were in keeping with the highest traditions of the military service and reflect great credit on himself, his unit, and the U.S. Army.
1971 - An outbreak of tornadoes hit northeastern Louisiana and northern and central Mississippi. The tornadoes claimed 121 lives, including 110 in Mississippi. Three tornadoes accounted for 118 of the deaths. There are 1600 persons injured, 900 homes were destroyed or badly damaged, and total damage was 19 million dollars.
1973-Roberta Flack receives a gold record for "Killing Me Softly With His Song" which was Number One for five weeks. It is rumored the quietly murdering artist in question is folkie Don McLean.
1973---Top Hits
Crocodile Rock - Elton John
Oh, Babe, What Would You Say? - Hurricane Smith
Dueling Banjos - Eric Weissberg & Steve Mandell
I Wonder if They Ever Think of Me - Merle Haggard
1974-- The first women's basketball game took place in Madison Square Garden and the management, convinced that the women couldn't draw a crowd, also scheduled a man's game afterwards. Following the women's game, the crowd of nearly 12,000 left and the men played before empty seats.
1980- the Miracle on Ice...The US Olympic hockey team upset the team form the Soviet Union, 4-3 on the Lake Placid Winter Games to earn a victory often called the "Miracle on Ice." the Americans went on to defeat Finland two days later and win the gold medal. The lit the fire at this year's winter games in Salt Lake City, Utah.
1981- the Duke Ellington musical "Sophisticated Ladies," starring Phyllis Hyman, opened on Broadway. The Grammy's are awarded: Tracy Chapman wins Best New Artist; Bobby McFerrin's "Don't Worry Be Happy" wins Best Song and Record and Jethro Tull wins the first Hard Rock/Metal Grammy.
1981---Top Hits
9 to 5 - Dolly Parton
I Love a Rainy Night - Eddie Rabbitt
Woman - John Lennon
Southern Rains - Mel Tillis
1986 - A twelve siege of heavy rain and snow, which produced widespread flooding and mudslides across northern and central California, finally came to an end. The storm caused more than 400 million dollars property damage. Bucks Lake, located in the Sierra Nevada Range, received 49.6 inches of rain during the twelve day period.
1988 - A storm tracking across southern Canada produced high winds in the north central U.S., with gusted to 90 mph reported at Boulder CO. The high winds snapped trees and power lines, and ripped shingles off roofs. The Kentucky Fried Chicken Bucket was blown off their store in Havre MT. An eighteen foot fiberglass bear was blown off its stand along a store front in west Cody WY, and sailed east into downtown Cody before the owners were able to transport their wandering bear back home in a horse trailer.
1989---Top Hits
Straight Up - Paula Abdul
Wild Thing - Tone Loc
Born to Be My Baby - Bon Jovi
Big Wheels in the Moonlight - Dan Seals
1989-The Grammys are awarded: Tracy Chapman wins Best New Artist; Bobby McFerrin's "Don't Worry Be Happy" wins Best Song and Record and Jethro Tull wins the first Hard Rock/Metal Grammy
1989 - Strong northwesterly winds ushering cold arctic air into the north central U.S. produced snow squalls in the Great Lakes Region, with heavy snow near Lake Michigan. Totals in northwest Indiana ranged up to 24 inches at Gary, and up to 16 inches buried northeastern Illinois.
1989 - Thunderstorms developing during the morning hours spread severe weather across Georgia and the Carolinas. Strong thunderstorm winds caused one death and thirteen injuries in North Carolina, and another four injuries in South Carolina.
1992 - Kristi Yamaguchi of the United States won the gold medal in women's figure skating at the Albertville Olympics. Although she fell while performing a triple loop, she committed far fewer errors than her rivals, thus getting the gold medal. Midori Ito of Japan won the silver, Nancy Kerrigan of the United States the bronze. "Yamaguchi crafted her title on a feathery vision of artistic precision and elegance, with near total disdain for the latest trends in acrobatic jumping," wrote Michael Janofsky in the New York Times.
1994-- The Church of England announced officially that it would ordain women as priests. The first ordination of the 1,200 women in line for priesthood occurred 03-12-1994, with the first woman celebrating communion 03-13-1994, British Mother's day. The U.S. Episcopal Church had ordained 1,031 women by the time of the Church of England announcement. Thirty-five Anglican priests announced they would leave the church, some saying they would join the Roman Catholic Church and predicting as many as one-third of the men would leave over the ordination of women. It did not occur.
1995---Top Hits
Take A Bow- Madonna
Creep- TLC
On Bended Knee- Boyz II Men
Another Night- Real McCoy
-------------------------------------------------------------
"Cool Tombs"
by Carl Sandburg

When Abraham Lincoln was shoveled into the tombs, he forgot the copperheads and the assassin . . . in the dust, in the cool tombs.
And Ulysses Grant lost all thought of con men and Wall Street, cash and collateral turned ashes . . . in the dust, in the cool tombs.
Pocahontas' body, lovely as a poplar, sweet as a red haw in November or a pawpaw in May, did she wonder? Does she remember?. . . in the dust, in the cool tombs?
Take any streetful of people buying clothes and groceries, cheering a hero or throwing confetti and blowing tin horns . . . tell me if the lovers are losers . . . tell me if any get more than the lovers . . . in the dust . . . in the cool tombs.
-------------------------------------------------------------

SuDoku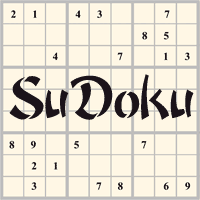 The object is to insert the numbers in the boxes to satisfy only one condition: each row, column and 3x3 box must contain the digits 1 through 9 exactly once. What could be simpler?
http://leasingnews.org/Soduku/soduko-main.htm
--------------------------------------------------------------

Daily Puzzle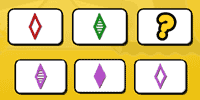 How to play:
http://www.setgame.com/set/puzzle_frame.htm
Refresh for current date:
http://www.setgame.com/set/puzzle_frame.htm
--------------------------------------------------------------


http://www.gasbuddy.com/
http://www.gasbuddy.com/GB_Map_Gas_Prices.aspx
http://www.gasbuddy.com/GB_Mobile_Instructions.aspx
--------------------------------------------------------------

Weather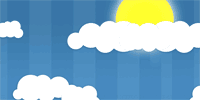 See USA map, click to specific area, no commercials
--------------------------------------------------------------

Traffic Live---
Real Time Traffic Information
You can save up to 20 different routes and check them out with one click,
or type in a new route to learn the traffic live
--------------------------------