Friday, February 2, 2018
Today's Equipment Leasing Headlines

Funders Taking "New" Broker Business List
BSB, Bankers Capital, Forum Leasing/TimePayment
New Hires/Promotions in the Leasing Business
and Related Industries
Leasing News Advisor
Bruce Kropschot
Alternate Finance Association Membership
2018 United States
CLFP Academy for Lease & Finance Professionals
Kansas City Sold Out/Burlington, Massachusetts Just Added
Sidestep Most Common B2B Marketing Mishaps
FinTech #102 by Alex Vasilakos
Thousands of American Bridges Are Falling Apart - Chart
By Niall McCarthy, www.statista.com
Small Business Optimism Hits 11-year High
Reports Wells Fargo Survey
Den of Thieves/Loveless
It/Brad's StatusKameradschaft
Film/Digital Reviews by Leasing News' Fernando Croce
Special Needs Dog
San Francisco, California Adopt a Dog
News Briefs---
Marlin Files 4th Quarter Up 16.3% Previous Quarter
Up 23.1% Year-over-Year Net Income $25.3 Million
Apple Sells 77.3 Million iPhones, Down 1%
But Profit up 13% up $61.58 Billion
Amazon Profit Tops $3 Billion
as 2017 Revenue Grows 31%
Google's parent firm Alphabet takes $10 billion hit,
reports $3 billion loss
SoFi Growing pains? Online lender lays off mortgage staffers
SoFi Lays Off 5% of Staff
Curtain Closes Quietly on Yellen Era
after a record 15 consecutive positive months for the S&P 500
(Podcast) Is an End to Equipment Leasing Coming?
www.farm-equipment.com
Fuji Xerox to shed 10,000 jobs by 2020 after merger
By Brian Cantwell, LeasingLife
GreatAmerica lowers credit enhancement on equipment (again)
By Allison Bisbey, ASreport.americanbanker.com
Broker/Funder/Industry Lists | Features (writer's columns)
Top Ten Stories Chosen by Readers | Top Stories last six months
www.leasingcomplaints.com (Be Careful of Doing Business)
www.evergreenleasingnews.org
Leasing News Icon for Android Mobile Device
You May have Missed---
Poem
Sports Brief----
California Nuts Brief---
"Gimme that Wine"
This Day in History
SuDoku
Daily Puzzle
GasBuddy
Weather, USA or specific area
Traffic Live----
######## surrounding the article denotes it is a "press release" and was not written by Leasing News nor information verified, but from the source noted. When an article is signed by the writer, it is considered a "by line." It reflects the opinion and research of the writer.

Please send a colleague and ask them to subscribe. We are free
Email kitmenkin@leasingnews.org and in subject line: subscribe

[headlines]
--------------------------------------------------------------
Funders Taking "New" Broker Business List

BSB
Bankers Capital
Forum Leasing
TimePayment
The following "funders" have informed Leasing News they will consider business from "new" third party originators. Many companies require a certain length of time in business and other requirements, such as a specific volume of business. These "funders" will consider submissions from those new in the leasing and finance business:


Name
In Business Since
Contact
Website
Leasing Association

$10,000 Minimum
Application Only to
$250,000 Financial
Statement Transaction
Up to $1MM Business
Loans Up to $500K

N

7

Nationwide

$50,000 - $1.5 million (Our average size transaction is $250,000. Preferred range $100,000 - $500,000)

N/R

N/R

N/R

N/R

N/R

175

BBB

Y

N

N

N

Y.
A -Accepts Broker Business | B -Requires Broker be Licensed | C -Sub-Broker Program
| D -"Private label Program" | E - Also "in house" salesmen
[headlines]
--------------------------------------------------------------
New Hires/Promotions in the Leasing Business
and Related Industries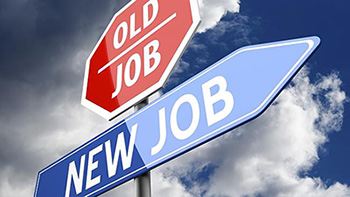 Shawn Arnone was promoted to Senior Vice President, Technology Finance, Key Equipment Finance, Superior, Colorado; based in the Greater New York area. He joined the firm May, 2015, as Vice President of Sales, Technology Finance. Previously he was Chief Originations Officer at Century Tokyo Leasing (USA) Inc. (May, 2014 - January, 2015). Senior Vice President, RBS Citizens Asset Finance (July, 2013 – May, 2014); Senior Vice President, Originations, EverBank Commercial Finance (October, 2008 - March, 2013); Vice President of Sales, Direct Capital Corporation, (August, 2009 -September, 2010); Senior Vice President, EverBank Commercial Finance (f.k.a. Tygris Vendor Finance) (October, 2008 – February, 2009); Senior Vice President, Global Business Development, The CIT Group (March, 2005 – October, 2008); Vice President, Key Equipment Finance (March, 2001 – March, 2005); Senior Program Manager, Citigroup Equipment Finance (March, 2000 – March, 2000);Major Account Executive, Canon Business Solutions (March, 1997 – March, 2001); Program Manager, Canon Financial Services, Inc. (March, 1997 – March, 2000); Regional Sales Manager, Sequa Credit Corporation (1991–1993). Education: City University of New York-Baruch College - Zicklin School of Business, MBA, Finance & Strategic Management (2001 – 2003). St. Peter's University, Marketing (1986 – 1989). North Bergen (1982–1986). https://www.linkedin.com/in/sarnone/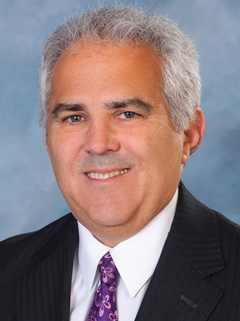 Brent Baron was hired as Vice President, Admiral Leasing, Towson, Maryland. Previously, he was Senior Vice President, Director of Originations, Madison Capital (May, 2017 - January, 2018); President, Allstate Leasing (May, 1990 - April, 2017); CFO, Yorkridge - Clavert Savings Bank (1985 - 1999); Audit Manager, KPMG (1979-1984.) Associations: Board Member, Regal Bank & Trust (1991 - 2012). Community Service: Volunteer: Board Member, Baltimore Humane Society (2010 – Present). Education: University of Maryland, College Park.
https://www.linkedin.com/in/brentbaron/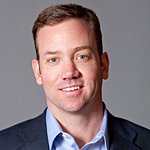 Mark Beardslee was promoted to Senior Vice President, to lead the Denver office of MB Finance, Chicago, Illinois. He joined the company March, 2016, running the Kansas office. He previously was Manager Director, GE Capital, based in Overland Park, Kansas (January, 1995 - February, 2016); Sales Rep, Paul Revere Insurance Co. (December, 1990 - December, 1994). Community Service, Volunteer: Ozanam (September, 2015). Education: the University of Kansas, BA, Economics (1986 - 1990). Activities and Societies: Sigma Phi Epsilon. SMNW. https://www.linkedin.com/in/mark-beardslee/
Greg Burns was hired as Senior Vice President, Underwriting, CIT. He is to join the Franchise Finance Team. Previously, he was Senior Vice President, CTL Capital (2016 - January, 2018); Managing Director, Debt Capital Markets, William Blair (2014 - 2016); Vice President and Team Leader, Structured Private Placements, AIG (2005 - 2014). Accomplishments: Certifications: Series 7, 63, 79. Education: University of Virginia, BA with Distinction, Economics and Psychology.
https://www.linkedin.com/in/greg-burns-1961ab31/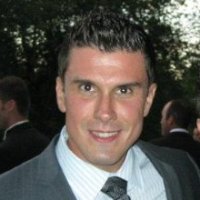 Chris Capecci is joining the CIT Franchise Finance Team, serving as Vice President, New York, New York. He joined the firm in October, 2017. Previously, he was Director, Restaurant and Franchise Finance, Fifth Third Bank (May, 2016 - October, 2017); Vice President/Director, Franchise Finance, TD (January, 2013 - May, 2016); Assistant Vice President, Franchise Finance, GE Capital (2011 - 2013); Inside Sales Manager, Societe Generale Equipment Finance USA (2009 - 2010); Inside Sales Manager, GE Capital Solutions/Citigroup (2006 - 2009). Education: Ohio University, Athens, Ohio. Bachelor of Arts, Political Science and Government: Business Administration (1999 - 2003). Minor in Business Administration. Phi Delta Theta.
https://www.linkedin.com/in/chris-capecci-09775212/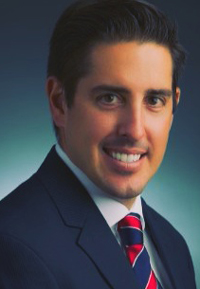 Craig Colling was hired as Senior Vice President, Sales, to lead the Phoenix, Arizona office for Ascentium Capital, Kingwood, Texas. Previously, he was Vice President of Sales, Paramount Financial Services (June, 2001 - December, 2017). Community Service: Volunteer: Board Member, the University of Arizona Alumni Association, Phoenix Chapter (August, 2008 - July, 2012).
Education: University of Arizona. Bachelor of Science in Business Administration, Marketing (1997 - 2001). Activities and Societies: Active Member of Phi Gamma Delta (1997 - 2001). Brophy College Preparatory (1993 - 1997).
https://www.linkedin.com/in/craigcolling/detail/photo/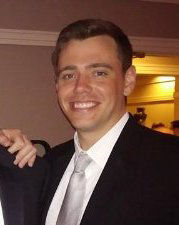 Nathan Cox was promoted to Associate Director, PayNet, Inc., Chicago, Illinois. He joined the firm April 2014 as Account Executive. Education: Eastern Illinois University, Bachelor of Arts, Marketing (2005 - 2009). Charleston High School.
https://www.linkedin.com/in/natecox2/


Jimmy Dials was hired as Vice President Sales, South Central US, Global Jet Capital, covering Texas, Oklahoma, Louisiana, Arkansas, and Mississippi. Previously, he was Vice President, Senior Account Manager, GE Capital, Healthcare Equipment Finance (March, 2001 - January, 2018); Regional Vice President, Originations, TCF Equipment Finance (March, 2010 - March, 2011); Vice President, Specialty Finance, GE Capital (September, 2007 - February, 2010); Area Financial Services Manager, GMAC Financial Services (August, 2005 - September, 2007). Education: Cornell University Graduate School, Master of Business Administration, MBA (2015 - 2017). Indiana University, Kelley School of Business, B.S., Accounting (1998 - 2003). Activities and Societies: Delta Sigma Pi, Accounting Club, Finance Club. https://www.linkedin.com/in/jeremy-dials-41a3974/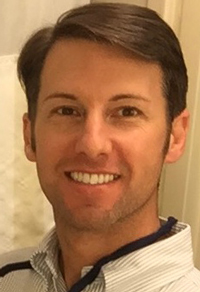 Matt Ensley is joining the CIT Franchise Finance Team as Vice President, Underwriting, New York, New York. He previously was Debt Products Manager, Regional Banks (November, 2016 - January, 2018); Commercial Credit Manager, TD, April, 2013 - November, 2016); Commercial Underwriter/Vice President, First Citizens Bank and Trust Company, Inc. (September, 2009 - January, 2012); Credit Analyst/Asst. Vice President, Wells Fargo (September, 2008 - January, 2013); Credit Analyst/Relationship Manager, Capital Bank (Capital Bank Financial Corp.) (January, 2004 - September, 2009). Education: Clemson University, Master of Business Administration (MBA). East Carolina University, BSBA, Accounting.
https://www.linkedin.com/in/matthew-ensley-0878278b/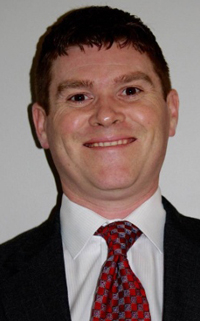 Sean Holden was hired as Vice President, MB Financial Bank, Chicago, Illinois, to cover Mid-Atlantic States. He is based in the Greater Philadelphia Area. He began his career as Commercial Credit Analyst, WSFS Bank, June, 2005; promoted 2008, Relationship Manager; promoted December, 2009, Assistant Vice President, Relationship Manager; promoted June, 2013, Vice President, Relationship Manager, Commercial Bank. Community Service: Volunteer: Marketing Committee, President, Central Delaware Chamber of Commerce (June, 2009 - June, 2011). Volunteer, Habitat for Humanity of New Castle County (June, 2012 - President). Legislative Committee, Member, Association of Builders and Contractors, Delaware Chapter (June, 2013 - Present.). Education: Goldey Beacom College. MBA, Finance (2007 - 2010). Shippensburg University of Pennsylvania, BSBA, Finance (2001 - 2005); ABA Stonier Graduate School of Banking, Stonier Diploma (2013 - 2015).
https://www.linkedin.com/in/sean-holden-7998517/detail/photo/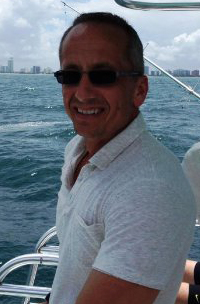 Carl Restivo was hired as Corporate Account Executive, Lake Success, New York. Previously, he was Senior Sales Executive, Grech Motors (May, 2016 - January, 2018); Founder, ScareMe Nots, Quirky Monsters Helping Kids Face Fears, Innovative Toys, Inc. (August, 2008 - 2017); Regional Sales Manager, Don Brown Bus Sales (November, 2011 - May, 2016); National Sales Manager, NetLearning, a division of Cengage Learning (November, 2010 - April, 2011); National Account Manager, NetLearning, a division of Cengage Learning (September, 2008 - November, 2010); Director of Sales and Marketing, Digital Pen Systems, Inc. (January, 2007 - September, 2008); Vice President of Sales, PortNexus Corporation (May, 2005 - December, 2006); Eastern Region Account Executive, Standard Register (2000 - 2003); Executive VP and Co-Founder, Tri-City Micrographics, Inc. (May, 1989 - 2000). Education: State University of New York College at Plattsburgh, BA, Communications. Minor, Marketing.
https://www.linkedin.com/in/carlrestivo/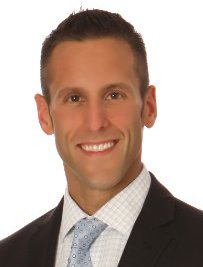 Anthony Ricci was promoted to Chief Credit Officer, First America Equipment Finance, Fairpoint, New York. He joined the firm July, 2015 as Senior Vice President, Credit. He joined M&T Bank, June, 2003, as Vice President, Business Banking Relationship Manager; promoted February, 2012, Vice President, Commercial Credit Underwriter; promoted, February, 2015, Vice President, Senior Credit Officer. He began his career as Financial Analyst, Harris Interactive (2002 -2002). Education: University of Rochester, Simon Business School, MBA, Business (2001 - 2003). Saint John Fisher College, Bachelor of Science (B.S.), Business Administration and Management, General (1996 - 2000). https://www.linkedin.com/in/anthony-ricci-3962288/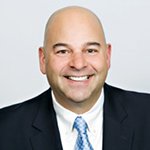 Ernest "Ernie" Tsorvas was promoted to Head of Equipment Finance for Fifth Third Bank. He is based in Chicago, Illinois. He previously was appointed National Sales Manager, October, 2015. Prior, he was at GE Capital, starting 2001 as Vice President & Region Sales Manager/Navistar Program; promoted 2002, Vice President & Region Sales Manager; promoted, 2004, to a larger group serving as Vice President & Region Sales Manager in the Northern Illinois and Northern Indiana Markets; promoted, 2006, Senior Vice President & General Manager, Capital Solutions Southeast; promoted, February, 2010, Managing Director, Southeast Territory, Fleet Services; promoted September, 2014, Commercial Cross Sell Leader, Corporate Finance. He began his career in 1997 as Account Executive, Mellon, US Leasing; Relationship Manager, Transamerica Distribution Finance (1999 - 2001). Education: Massachusetts Institute of Technology, Executive Certificate in Strategy and Innovation, Information Technology (2009). Sacred Heart University, MBS, Business Administration and Management, General (1991 - 1999). Northeastern University, BSBA, Finance and Insurance, Management (1984 - 1989). https://www.linkedin.com/in/ernietsorvas/

Lia Wax was promoted to VP, Operations, Contract Management, Financial Pacific, Federal Way, Washington, a subsidiary of Umpqua Bank. She joined Fin Pac August, 1999, as was Supervisor, Customer Service; promoted, June, 2014, AVP Operations. Education: University of Tennessee-Knoxville, MA, Music Performance (1997 – 1999). Activities and Societies: Sigma Alpha Iota. University of North Texas, BM, Performance (1992 – 1996). Activities and Societies: Sigma Alpha Iota.
https://www.linkedin.com/in/lia-wax-clfp-62694313/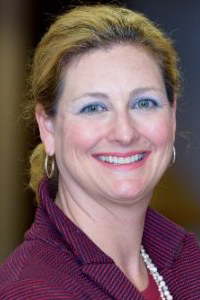 Shari Williams was hired as EVP, Credit and Risk Manager, CG Commercial Finance, Irvine California. "Since CG Commercial Finance was acquired by funds controlled by Atalaya Capital Management LP, the company has used its increased funding capabilities to expand direct originations and buy desk capabilities. The company is adding credit and risk expertise to support its growth." Ms. Williams was previously Senior Vice President, Director of Credit, Sumitomo Mitsui Finance and Leasing SMBC/Sumitomo Corporation; Vice President/Senior Credit Officer, Emigrant Bank/Emigrant Business Credit Corporation (March, 2013 - October, 2014); Vice President, Fairfield County Bank (2006 - 2012); Senior Vice President, Credit and Risk Management, SL Financial Services (1999 - 2005); VP/Manager of Syndicated Loan Originations and Credit Underwriting, Lyon Credit Corporation (1998 - 1999); Credit Department Manager, Senior Credit Officer, Phoenixcor, Inc. (1994 - 1998); Commercial Credit Analyst, People's United Bank (1993 - 1994). Community Service: Volunteer: Team Member, WIN Women's Inclusion Network SMBC (June, 2016 - Present). Education: Fairfield University, Master of Business Administration (M.B.A.), Finance (1997 - 2000). Economics, Finance and Banking and Philosophy. Fairfield University, Bachelor of Arts (BA), Economics, Philosophy (1989 - 1993). Minor in Art History. https://www.linkedin.com/in/shari-williams-a8707a7/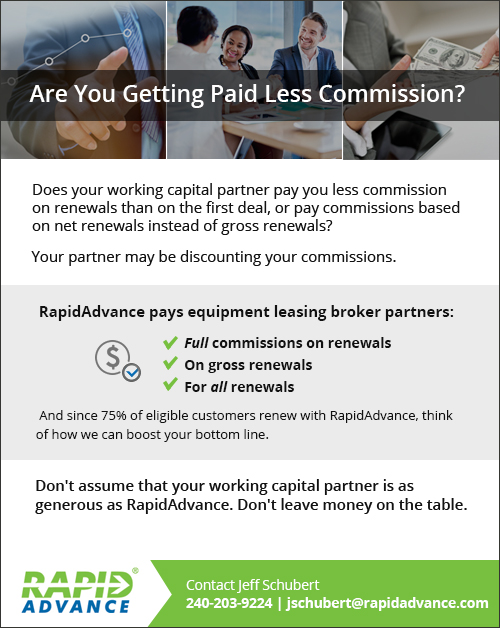 [headlines]
--------------------------------------------------------------
Leasing News Advisor
Bruce Kropschot
Bruce Kropschot
Senior Managing Director
The Alta Group
7448 Treeline Drive
Naples, FL 34119
(239) 260-4405
bkropschot@thealtagroup.com
www.thealtagroup.com
Bruce Kropschot is one of the first asked to join the advisory board and he has been active since September 6, 2000. He was named Leasing Person of the Year for 2015.
Bruce Kropschot has been active in the equipment leasing industry since 1972 and has been a senior executive of three large leasing companies. In 1986, he founded Kropschot Financial Services, a firm he developed into the leading provider of merger and acquisition advisory services for equipment leasing companies. In 2008, Kropschot Financial Services became a part of The Alta Group, the leading worldwide consulting firm for the leasing industry. Bruce heads Alta's M&A advisory practice, which also arranges debt and equity capital and provides valuation services for leasing companies. He has played a major role representing sellers or buyers in the sale of about 200 equipment leasing and financing companies.
After 44 years in the equipment leasing industry, Bruce shows no signs of slowing down. He says that his business is his favorite hobby. When asked what have been the keys to his success, he stated, "Obviously a thorough knowledge of many types of leasing companies is essential in the M&A advisory business. However, of utmost importance is maintaining the highest level of integrity. The Alta Group's reputation depends upon always treating as confidential any information we receive in confidence from potential buyers and sellers of leasing companies."
Bruce has served on the Board of Directors of the Equipment Leasing and Finance Association, the Equipment Leasing and Finance Foundation, Eastern Association of Equipment Lessors, United Association of Equipment Leasing and International Network of Merger & Acquisition Partners. He has served on the Leasing News Advisory Board since 2000, and he also served on the alumni advisory board of the Ross School of Business at the University of Michigan. He has BBA and MBA degrees (with honors) in Accounting and Finance from the University of Michigan and is a CPA.
Bruce's favorite recreational activity has long been skiing. Now that knee problems have curtailed his ski trips, Bruce and his wife Barbara spend their vacations with international travel.
[headlines]
--------------------------------------------------------------
Alternate Finance Association Membership
United States
Technically these groups are an association: "an organization of people with a common purpose and having a formal structure." In reality, and by their own admission, they are more an association of "lobbyists": "...trying to influence legislation on behalf of a special interest."
One thing they have in common is a very small number of members; anywhere from three to eight, although they are trying to attract new members.
Coalition for Responsible Business Finance (CRBF) states, "The business sector of "alternative" or "innovative" or "non-traditional" funding mechanisms has emerged as a reliable source of capital for small businesses in the United States. The Coalition for Responsible Business Finance (CRBF) helps ensure that this sector rises in prominence and thrives without undue state and federal regulatory burdens. The work of CRBF proactively protects and enhances the reputation of the industry by bringing leaders in the small business community together with small business lenders and advocating their shared desire to increase access to capital for small business."
The website has not added any news since February 7, 2017. The staff listing is now blank, but four members are listed: Breakout Capital, The Business Back, Fundation, Orion First, PayNet, ProviderWeb Capital. An Advisory Board is listed: http://www.responsiblefinance.com/advisory-board/
Commercial Finance Coalition (CFC) CFC members include lenders, commercial finance brokers, payment processors, data providers, merchant cash advance companies and recovery agencies."
https://www.commercialfinancecoalition.com/our-mission/
Financial Innovation Now was formed to "lobby for policies important to the growing electronic payments sector." In their mission, it includes "... expanding the market for online commerce and lending and improving access for underserved populations." Members are involved in loans and leases, including Amazon, Apple, Google, Intuit, and PayPal. The executive Director of the coalition, Brian Peters, is also a staffer at tech lobbying powerhouse the Franklin Square Group.
https://financialinnovationnow.org/

Founded by what their press release calls "The nation's three largest online small business lending platforms – OnDeck® (NYSE: ONDK), Kabbage, and CAN Capital."
The ILPA press release states, "Beginning in June 2016, the Innovative Lending Platform Association will commence a 90-day '"national engagement period' in which it will seek feedback on the SMART Box initiative from interested lenders, trade associations, policymakers, and non-profit organizations. In September 2016, the Innovative Lending Platform Association will encourage those interested in promoting the responsible development of the small business lending industry to voluntarily adopt or support the model disclosure."
"The Innovative Lending Platform Association is focused on advancing small business online lending education, advocacy, and best practices."
The new association is aligned with the Association for Enterprise Opportunity (AEO), "For twenty-five years, AEO and its more than 450 member organizations have helped millions of entrepreneurs contribute to economic growth while supporting themselves, their families and their communities. AEO members and partners include a broad range of organizations that provide capital and services to assist underserved entrepreneurs in starting, stabilizing and expanding their businesses. Together, we are working to change the way that capital and services flow to underserved entrepreneurs so that they can create jobs and opportunities for all."
The latest information added to the website is October 26, 2017
http://www.prnewswire.com/news-releases/nations-top-online-small-business-lending-platforms-organize-to-advance-industry-standards-300263354.html
Marketplace Lending Association (MLA) was launched by the CEOs of Funding Circle, Lending Club and Prosper. Reportedly between the three, about $20 billion has been loaned out, and analysts predict that, by 2020, the marketplace lending sector could represent assets totaling around $122 billion. The new association is aimed at promoting responsible business practices and "sound public policy." The website states they are looking for members.
http://www.marketplacelendingassociation.org/
Executive Director Nat Hoopes played phone tag, as he was attending several conferences in behalf of the Marketplace Lending Association.
The latest news posting is September 19, 2017.

One of the earlier groups is now called the Small Business Finance Association (SBFA), who have hired an experienced "lobbyist," Stephen "Steve" Dennis. Members to date include bizfi, bfscapital, Capify, Capital for Merchants, eleveante Funding, Fora Financial, GRP Funding, Merchant Capital Sources, Merchants Capital Access, NextWave Funding, Principis Capital, Rapid Advance, Retail Capital, Strategic Funding, Swift Capital, Yalber. By the dues set-up, this is not for individual members, but more for access to Washington.
Stephen Denis remains as Executive Director. In addition, he is Co-Founder of SociallyMined.
""We felt it was time to bring on an experienced Capitol Hill veteran to make SBFA the leading voice for alternative small business finance in Washington," said incoming President of SBFA and Chief Executive Officer of Capify, David Goldin. "It is time to come together as an industry to ensure we have a strong and unified voice on behalf of the small businesses we serve."
http://sbfassociation.org/
The latest press posting is March 16, 2016; however, there is a Twitter posting of November 29, 2017.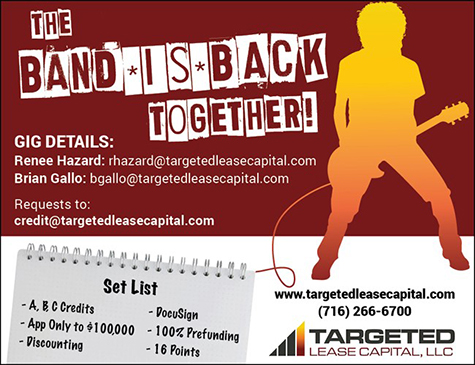 [headlines]
--------------------------------------------------------------
CLFP Academy for Lease & Finance Professionals
Kansas City Sold Out/Burlington, Massachusetts Just Added
The Certified Lease & Finance Professional (CLFP) Foundation has scheduled the first three Academies for Lease & Finance Professionals (ALFP) for 2018. Last year, the CLFP Foundation partnered with twelve different equipment finance companies to organize eight different Academies. Of the 133 CLFPs that were added to the membership last year, 102 attended an Academy.
The class is a three-day event designed to fully prepare an individual to sit for the CLFP exam assuming that the candidate has read and studied The Certified Lease & Finance Professionals' Handbook prior to attending the class. During the first two days, all of the required sections of the CLFP exam are covered in-depth and on the third day, the exam is offered, but not mandatory.
The CLFP designation identifies an individual as a knowledgeable professional to employers, clients, customers, and peers in the equipment finance industry. There are currently 521 Certified Lease & Finance Professionals and Associates throughout the world.
Massachusetts
Start: Thu, April 12, 2018
8:00 AM (PDT)
End: Sat, April 14, 2018
4:00 PM (PDT)
Location: Hosted by LeaseQ
Class Location: 1
Burlington Wood Drive
(First Flor of Bldg.);
Burlington, MA
Spaces Left: 20
Registered: Nobody
Southern California
Start: Thu, May 03, 2018
8:00 AM (PDT)
End: Sat, May 05, 2018
4:00 PM (PDT)
Location: Hosted by First Foundation Bank. Class Location: 18101 Von Karman Ave.; Irvine, CA
Spaces left: 11
Registered: 9 Registrants
Overland Park, Kansas
Start: Thu, May 17, 2018
8:00 AM (CDT)
End: Sat, May 19, 2018
4:00 PM (CDT)
Location: Hosted by Arvest Equipment Finance. Class Location: Arvest Bank Training Room, 7401 W. 135th Street, Overland Park, KS 66223
Spaces left: 0
Registered: 20 registrants
Cincinnati, Ohio
Start: Thu, August 16, 2018
8:00 AM (PDT)
End: Sat, August 18, 2018
4:00 PM (PDT)
Location: Hosted by Great American Insurance. Class Location: Great American Insurance, Queen City Square, 301 E. 4th Street, 23rd Floor, Cincinnati, OH 45202. Guests will check-in at lobby security for access to the 23rd floor.
Spaces left: 3
Registered: 17 registrants
For more information, call Executive Director Reid Raykovich, CLFP at (206) 535-6281 or visit www.CLFPFoundation.org or to register for an Academy, visit: http://www.clfpfoundation.org/alfp-calendar Registration to each event is limited.

[headlines]
--------------------------------------------------------------
Sidestep Most Common B2B Marketing Mishaps
FinTech #102 by Alex Vasilakos
Take a moment to learn some of the most recurring B2B mistakes so you can gain new knowledge without enduring the mishaps that come with it. While these tips won't ensure you never make another mistake during the course of operating your business, they most certainly help cut disaster off at the pass.
Looking Back While Attempting to Move Forward
No matter the industry, change is inevitable, no matter how gradual that change might be. Do yourself a favor and keep your eyes on the horizon so you can see and understand change before you're swept up in it and are left scrambling to adjust, resulting in lost time, potential and money. Take out time every week to see what new technologies, methods, practices and changes are happening or could soon happen in B2B marketing.
Taking on More Roles Than You Can Handle
It's understandable that you want to do as much as possible to take the best care of your business and employees but there's nothing wrong in realizing your limitations. Moreover, you are likely to want to sell your product or service to as many people as possible, which is understandable. Trouble occurs when you try to sell a top-of-the-line hairbrush to someone who keeps her or his head shaved. Such a product won't do them any good and trying to make them see otherwise is fruitless.

Know who will get the most use out of your product or service and market to that target customer. Just like you should know your product/service and business inside and out, the same is true of your target buyer. Trying to please everyone is a waste of your time, energy and resources, and the truth of the matter is that not everyone is going to like or find a use for your product. This means you're much better off tending to and nurturing your current flock rather than focus on having the largest flock possible, which could be more trouble than it's worth to handle.
Fatiguing Your Audience
You might have one friend who sends you multiple text messages in a row when they could all be condensed into a single message. Think of how frustrating this can feel and how much it wears on your nerves. Customers can feel the same way when a business is constantly sending them emails, notifications, texts and the like to inform them of new content, sales or news. While it's great to have so much to share, you don't want to wear out your welcome with your customers and anyone who's part of your mailing list.
Rather than bombard customers, have a plan in mind that delivers content into regular, useful and easily digestible bites to keep your audience interested and eager to see what you have to share next rather than dreading it.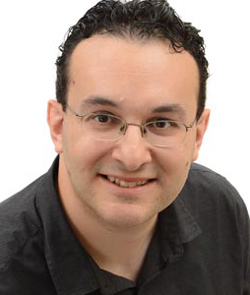 Alex Vasilakos
Director of Marketing
The Finance Marketing Group
Alex@financemarketing.com
Office: 518-591-4645x102 / Fax: 518-677-1071
90 State Street, Suite 1500, Albany, NY 12207
Currently, Alex works exclusively with financial services companies but his depth of knowledge and experience can help design and implement long-reaching strategies for businesses across all industries.
Previous Financial Technology Articles
http://www.leasingnews.org/Conscious-Top%20Stories/fintech.html
[headlines]
--------------------------------------------------------------
Thousands of American Bridges Are Falling Apart - Chart
By Niall McCarthy, www.statista.com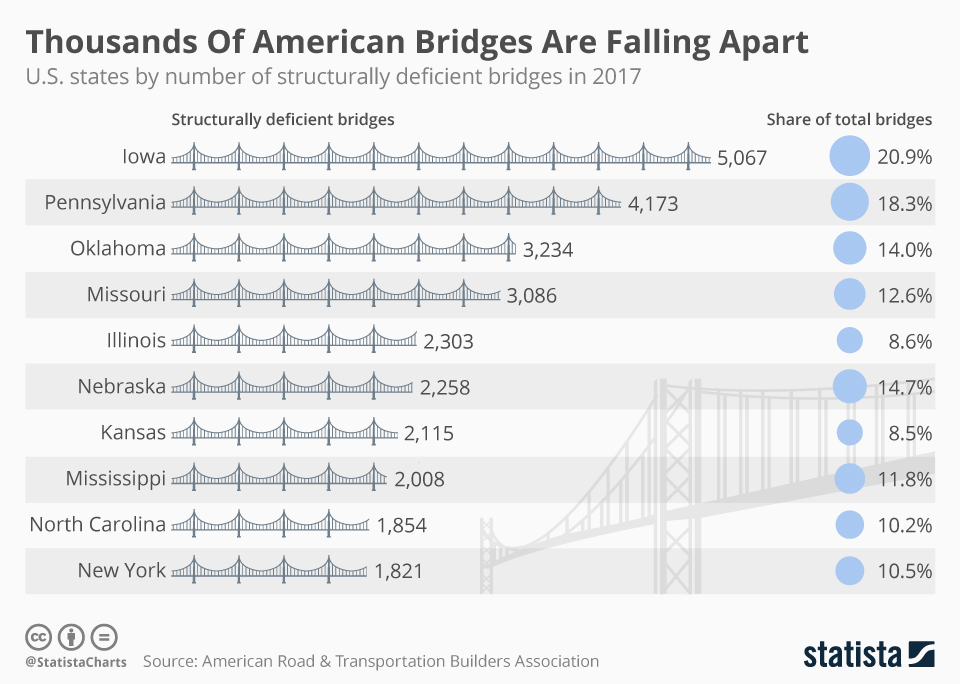 Back in August 2007, the dangerous and decaying state of America's infrastructure became a shocking reality when the I-35W Mississippi River Bridge in Minneapolis collapsed, sending vehicles crashing into the river below. 13 people were killed while another 145 were injured. A decade later, a new analysis by the American Road & Transportation Builders Association (ARTBA) has found that 54,259 bridges in the U.S. are structurally deficient. Placed end-to-end, they would stretch 1,216 miles, nearly the distance from New York City to Miami.

U.S. drivers cross those bridges 174 million times a day and on average, a structurally deficient bridge is 67 years old. Dr. Alison Premo Black carried out the analysis for the ARTBA and she has said that if things continue at their current pace, it would take 37 years to repair all of the bridges that need attention. With a total of 5,067 of them, Iowa has the most structurally deficient bridges, followed by Pennsylvania (4,174) and Oklahoma (3,234).
https://www.statista.com/chart/12737/thousands-of-american-bridges-are-falling-apart/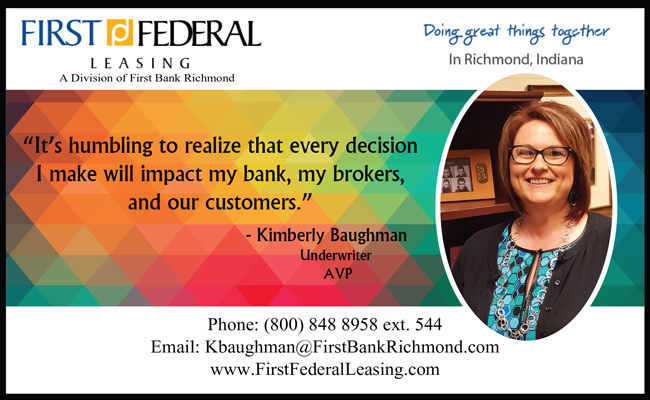 [headlines]
--------------------------------------------------------------
##### Press Release ############################
Small Business Optimism Hits 11-year High
Reports Wells Fargo Survey
In January, 52 percent of business owners reported their revenue increased a little or a lot over the past 12 months, up from 46 percent in November 2017 and the highest reading on this measure since 2007. The survey also showed that many business owners anticipate strong revenues in the year ahead, with 66 percent saying they expect their company revenues to increase over the next 12 months, which is the highest reading on this measure in the history of the survey. Other key drivers in the first quarter included:
Healthy cash flow outlook – Three-fourths (77 percent) of business owners expect their cash flow will be very good or somewhat good over the next 12 months, up from 73 percent in November 2017 and the highest reading on this measure in the history of the survey.
Improvements in capital spending – Thirty-eight percent expect the amount of money their business allocates for capital spending to increase a little or a lot over the next 12 months, compared to 33 percent in November 2017. This is the highest this measure has been since December 2003, when it was also 38 percent.
Ease of obtaining credit – Forty-six percent expect credit will be very easy or somewhat easy to obtain, compared to 45 percent in November 2017.
Continued hiring – A third (33 percent) of business owners expect the number of jobs at their company to increase in the next 12 months, up one percentage point from November 2017.
Full Report:
https://www.businesswire.com/news/home/20180125005130/en/Wells-Fargo-Survey-Small-Business-Optimism-Hits
### Press Release ############################
[headlines]
--------------------------------------------------------------
Fernando's View
By Fernando F. Croce
Robust action ("Den of Thieves") and harrowing drama ("Loveless") contrast at the box-office, while DVD releases offer well-crafted horror ("It"), melancholy comedy ("Brad's Status"), and a humanistic classic ("Kameradschaft").
In theaters: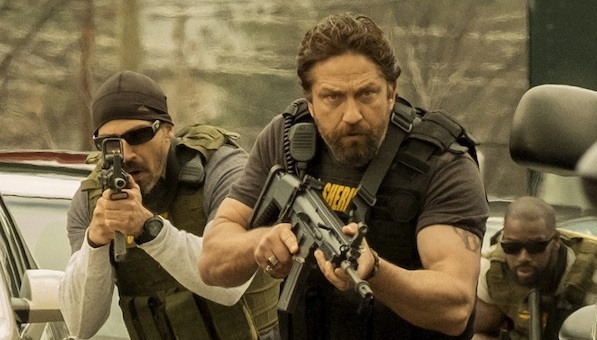 Den of Thieves (Concorde Filmverleih): Generally a tepid month for new movies, the beginning of the year benefits from solid, robust genre films such as director Christian Gudegast's hard-boiled thriller. Displaying the kind of grit that originally made him a star, Gerard Butler stars as Nick O'Brien, a tough, rule-bending Los Angeles sheriff who runs an elite unit known as The Regulators. His opposite number is Ray Merrimen (Pablo Schreiber), the leader of a gang of highly skilled criminals who call themselves The Outlaws. As a hit is planned on the city's most valuable bank, the two rival forces find themselves headed toward a showdown. Though not on the same level as its clear inspiration, Michael Mann's crime classic "Heat," the film offers its share of macho pleasures, including tough and taut action sequences.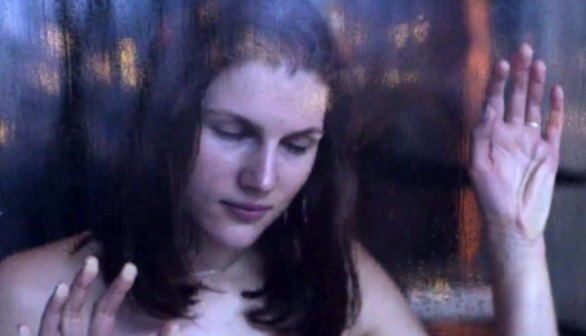 Loveless (Amazon): Acclaimed Russian filmmaker Andrey Zvyagintsev ("Leviathan") serves up another stark, harrowing portrait of modern Russia with this Oscar-nominated drama. The story hinges on 12-year-old Alexey (Matvey Novikov), a Moscow boy who's going through a particularly difficult time. His parents, Zhenya (Maryana Spivak) and Boris (Aleksey Rozin), are going through a venomous divorce, which causes Alexey to run away. As the authorities get involved in the missing case, the two adults embark on a grueling emotional journey, hoping for the best while preparing for the worst. Combining mystery and tragedy, Zvyagintsev crafts a hauntingly ambiguous tale filled with complex characters and full-bodied performances—an often painful but rewarding film that also carries strong allegorical intimations. With subtitles.


Netflix Tip: A favorite of cinephiles, Dorothy Malone (1924-2018) displayed a piquant quality in films ranging from revered classics to cult items. So check out Netflix for her best roles, which include "The Big Sleep" (1946), "Colorado Territory" (1948), "Artists and Models" (1955), her Oscar-winning turn in "Written on the Wind" (1956), and "The Tarnished Angels" (1957).
On DVD: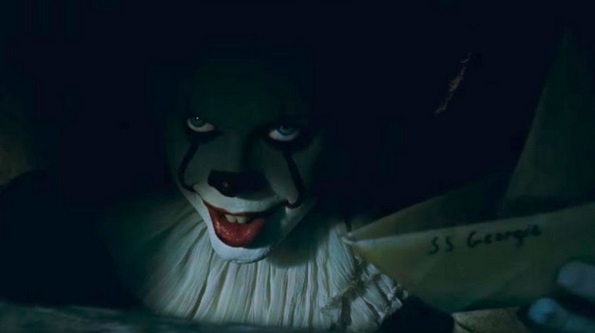 It (New Line Cinema): Viewers hungering for a well-built spook house will have a ball in this unnerving adaptation of Stephen King's horror tale. Taking place in Maine, the author's ominous territory of choice, the story begins with the disappearance of a child due to a terrifying clown called Pennywise (played by Bill Skarsgard). Haunted by these events, a group of young outcasts known as "The Losers' Club" and led by Bill (Jaeden Lieberher) decide to investigate matters, only to find themselves haunted by Pennywise—who turns out to be the latest incarnation of an ancient, evil force. Covering the first half of King's book, director Andres Muschietti skillfully creates an atmosphere of unspeakable dread for this coming-of-age story. Offering strong characters to go with its scares, it should have audiences eager for the next chapter.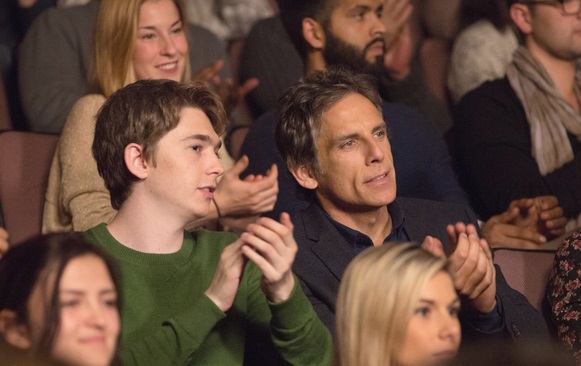 Brad's Status (Universal): Ben Stiller has always excelled at portraying men with a melancholy center under their manic behavior, and he gives a characteristically bittersweet turn in this gentle comedy. Stiller plays Brad Sloan, a Sacramento family man whose comfortable life is cracked with doubt and envy toward his more successful friends. When his teenage son (Austin Abrams) gets a chance to get into Harvard, Brad gets to leave home and take stock of how far he's come since college. That also means catching up with his glamorous former colleagues, including Craig Fisher (Michael Sheen), who's become a rich and famous political pundit. Directed by indie stalwart Mike White ("Chuck and Buck," "The Good Girl") with a sympathetic and often funny touch, this is a modest yet affectingly human portrait.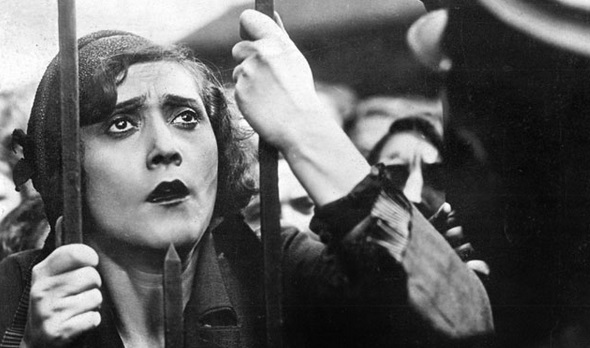 Kameradschaft (Criterion): Though better remembered by movie-buffs for the stylized delirium of "Pandora's Box," pioneering Austrian director G.W. Pabst could was just as skilled at earthy and gritty tales, as evidenced in this classic 1931 drama. Set in the aftermath of World War One near the border separating Germany and France, the story charts the tensions between characters from the two nations, with economic troubles and nationalist pride keeping people from properly communicating. Their paths are intertwined, however, when a fire causes an explosion that traps a group of French workers deep inside a mine. Putting aside their differences, people from both sides of the frontier rush to help with the rescue. Creating an atmosphere of stark claustrophobia. Pabst's film searches for a hopeful humanity that connects us all. With subtitles.
[headlines]
--------------------------------------------------------------
Special Needs Dog
San Francisco, California Adopt a Dog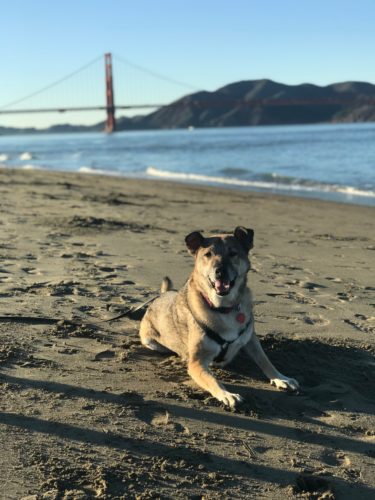 Coronel is a handsome 3-5 year old gentleman who was found exploring the streets of Mexico. While he had an injury that eventually led to the amputation of his back left leg, he has bounced back stronger than ever, proving that tripod status can't get a pup down!
He has explored the beaches of San Francisco, the mountains and snow of Tahoe, and has spent endless enjoyable trips in the car. He has been housebroken from the start, has manners around elders and kids, and wants to spend every waking second that you allow.
Above all else, Coronel LOVES people. He loves to visit everyone on the street, doesn't leave a hand un-licked and often climbs into the lab of his foster mom for a good snuggle. Cornel has quite the energy, which came as a shock given his tripod status, and requires open space or backyard to explore every day. Cornell at times barks at other dogs, but only because he wants to greet everyone he passes. His foster mom has started training him to be better behaved, but he will need someone to be patient and willing with him on some street habits. Despite any work needed, Coronel will make his new forever family so appreciative of this little bundle of joy!
http://www.wearefamilydog.com/2017/coronel/
Shelter Location
Family Dog Rescue
2253 Shafter Ave
San Francisco, CA 94124
http://www.wearefamilydog.com/contact/
Adopt a Pet
http://www.adoptapet.com/

[headlines]
--------------------------------------------------------------
News Briefs----

Marlin Files 4th Quarter Up 16.3% Previous Quarter
Up 23.1% Year-over-Year Net Income $25.3 Million
http://www.snl.com/Cache/c392013278.html
Apple Sells 77.3 Million iPhones, Down 1%
But Profit up 13% up $61.58 Billion
https://www.cnet.com/news/apple-iphone-x-sales-fiscal-first-quarter-earnings-profit/
Amazon Profit Tops $3 Billion
as 2017 Revenue Grows 31%
https://www.digitalcommerce360.com/2018/02/01/amazon-grows-revenue-31-2017-profit-tops-3-billion/
Google's parent firm Alphabet takes $10 billion hit,
reports $3 billion loss
https://www.mercurynews.com/2018/02/01/googles-parent-firm-alphabet-takes-10-billion-hit-from-new-u-s-tax-regime-reports-3-billion-loss/
SoFi Growing pains? Online lender lays off mortgage staffers
SoFi Lays Off 5% of Staff
https://www.housingwire.com/articles/42433-growing-pains-for-sofi-online-lender-lays-off-mortgage-staffers
Curtain Closes Quietly on Yellen Era
after a record 15 consecutive positive months for the S&P 500
https://www.barrons.com/articles/curtain-closes-quietly-on-yellen-era-1517493477
[Podcast] Is an End to Equipment Leasing Coming?
www.farm-equipment.com
https://www.farm-equipment.com/articles/15130-podcast-is-an-end-to-equipment-leasing-coming
Fuji Xerox to shed 10,000 jobs by 2020 after merger
By Brian Cantwell, LeasingLife
https://www.verdict.co.uk/leasing-life/news/fuji-xerox-shed-10000-jobs-2020-merger/
GreatAmerica lowers credit enhancement on equipment (again)
By Allison Bisbey, ASreport.americanbanker.com
https://asreport.americanbanker.com/news/greatamerica-lowers-credit-enhancement-on-equipment-abs
[headlines]
--------------------------------------------------------------

You May Have Missed---
After Four Years of High Achievement, Janet Yellen
May be Leasing the Fed at the Right Time
https://www.newyorker.com/news/our-columnists/after-four-years-of-high-achievement-janet-yellen-may-be-leaving-the-fed-at-the-right-time
[headlines]
--------------------------------------------------------------
Winter Poem
Flight
Mama said wisely, "A boy gets to be a man when a man is needed. Remember this thing. I have known boys forty years old because there was no need for a man."
"When did Pepe come to be a man?" Emilo asked.
"Last night, "said Rosy. "Last night in Monterey." The ocean clouds turned red with the sun that behind the mountain.
Rosy looked around at him. She drew her knowledge from the quiet air. "He has gone on a journey. He will never come back."
"is he dead? Do you think he is dead?"
Rosey looked back at the ocean again. a little steamer, drawing a line of smoke sat on the edge of the horizon. "He is not dead," Rosy explained. "Not yet."
Pepe rested the big rifle across the saddle in front of him. He let the horse walk up the hill and he didn't look back. The stony slope took on a coast of short brush so that Pepe found the entrance to a trial and entered it…
It was a long struggle to get to his feet. he crawled slowly and mechanically to the top of a big rock on the ridge peak. Once there, he arose slowly, swaying to his feed, and stood erect. Far below he could see the dark brush where he had slept. he braced his feet and stood there, black against the morning sky.
There came a ripping sound at his feet. A piece of stone flew up and a bullet droned off into the next gorge. The hollow crash echoed up from below. Pepe looked down for a moment and then pulled himself straight again.
His body jarred back. His left hand fluttered helplessly toward his breast. The second crash sounded from below. Pepe swung forward and toppled form the rock. his body struck and rolled over and over, starting a little avalanche. And when at least he stopped against a bush, the avalanche slid slowly down and covered up his head.

John Steinbeck
[headlines]
--------------------------------------------------------------

Sports Briefs---

2018 Super Bowl odds, picks:
Here's why Eagles will beat Patriots by double digits
https://www.cbssports.com/nfl/news/2018-super-bowl-odds-picks-heres-why-eagles-will-beat-the-patriots-by-double-digits/
The Eagles' Nick Foles could do something
no quarterback has done since Tom Brady in 2001
http://www.businessinsider.com/nick-foles-backup-qarterback-super-bowl-tom-brady-2018-1
Gronkowski cleared from concussion protocol for Super Bowl LII
https://www.usatoday.com/story/sports/nfl/patriots/2018/02/01/rob-gronkowski-cleared-concussion-protocol-patriots-super-bowl-2018/1088264001/
[headlines]
--------------------------------------------------------------


California Nuts Briefs---
Insurance claims from California wildfires near $12 billion
http://napavalleyregister.com/news/local/insurance-claims-from-california-wildfires-near-billion/article_c4d6c2bf-2502-5c0b-abdf-f13ab623632f.html
Housing shortage: New report shows how California cities
and counties stack up
https://www.mercurynews.com/2018/02/01/housing-shortage-new-report-shows-how-california-cities-and-counties-stack-up/
[headlines]
--------------------------------------------------------------



"Gimme that Wine"

http://www.youtube.com/watch?v=EJnQoi8DSE8
Think football and wine don't mix? Think again.
http://www.chicagotribune.com/dining/sc-food-football-wine-0202-story.html
Why Amador County is a wine lover's paradise
https://www.sfchronicle.com/travel/article/What-s-new-Amador-s-wine-profile-continues-12537139.php
Wine Prices by vintage
http://www.winezap.com
http://www.wine-searcher.com/
US/International Wine Events
http://www.localwineevents.com/
Leasing News Wine & Spirits Page
http://two.leasingnews.org/Recommendations/wnensprts.htm

[headlines]
----------------------------------------------------------------
This Day in History
1633 - The tobacco laws of Virginia were codified, limiting tobacco production to reduce dependence on a single-crop economy. The main export was tobacco to Europe, who had become addicted.
1653 – In the Colonies, New Amsterdam was incorporated a city and would later be renamed New York, after James, the Duke of York, brother to the English King Charles II.
1709 - British sailor Alexander Selkirk was rescued after being marooned on a desert island for 5 years. His story inspired "Robinson Crusoe."
1780 – The British fleet carrying General Clinton's 8,000-man army arrives from New York off Charleston, South Carolina.
1787 - Arthur St. Clair was elected the 9th President of the Continental Congress under the Articles of Confederation.
1788 – Georgia became the fourth state to ratify the US Constitution.
1790 - The Supreme Court of the United States met for the first time in New York City with Chief Justice John Jay presiding.
1798 - Federal St Theater, Boston, became the first in the US to be destroyed by fire.
1842 – Fairmount, PA: the first wire suspension bridge was opened to traffic.
1843 – Settlers from the US and England in Oregon Territory chose their government committee.
1848 – The first ship carrying Chinese immigrants arrived in San Francisco.
1848 - Treaty of Guadalupe Hidalgo ended The Mexican War. The US acquired Texas, California, New Mexico, and Arizona for $15 million.

1860 - The first Rabbi to open the House of Representatives with prayer was Rabbi Morris Jacob Raphall, rabbi of Congregation B'nai Jeshurn, New York City, who delivered the invocation at the first session of the 36th congress.
1860 - Decree from Norton I, Emperor of the United States and Protector of Mexico, orders representatives of the different states to assemble at Platt's Music Hall in San Francisco to change laws to ameliorate the evils under which the country is laboring.
http://www.sfmuseum.org/hist1/norton.html
http://www.zpub.com/sf/history/nort.html
1861 - Texas seceded from the Union and joined the Confederate States of America.
1861 – Birthday of Solomon Guggenheim (d. 1949), American businessman and philanthropist, who founded the Solomon R. Guggenheim Museum, in Philadelphia. Born into a wealthy mining family, Guggenheim founded the Yukon Gold Company in Alaska, among other business interests. He began collecting art in the 1890s, and after World War I, he retired from his business to pursue full-time art collecting.
1862 – "Battle Hymn of the Republic," written by Julia Ward Howe, was first published in the Atlantic Monthly. The song's music was inspired by the song "John Brown's Body." Howe just wrote new words for the existing music.
1863 - Samuel Clemens became Mark Twain for the first time.
1865 - President Abraham Lincoln signed into law the 13th Amendment to the US Constitution, abolishing slavery: "1. Neither slavery nor involuntary servitude, except as a punishment for crime whereof the party shall have been duly convicted, shall exist within the United States or any place subject to their jurisdiction. 2. Congress shall have power to enforce this article by appropriate legislation." The amendment had been proposed by the Congress Jan 31, 1865; ratification was completed Dec 6, 1865.
1865 - The first African-American lawyer admitted to practice before the Supreme Court was John S. Rock. His admittance was moved by Senator Charles Sumner of Massachusetts. Chief Justice Salmon Portland Chase presided. It would be the last triumphant act in a life overflowing with achievement, for Rock died suddenly on December 3, 1866. He was interred at the Twelfth Baptist Church and buried with full Masonic honors at Woodlawn Cemetery in Everett, MA.
http://www.nps.gov/boaf/johnsrock.htm
http://www.state.nj.us/state/history/rock.html
1869 – A removable tempered steel plow blade was invented by James Oliver.
1872 - Brigham Young, the 71-year-old leader of the Mormon Church, was arrested on a charge of bigamy. He had 25 wives.
1876 – The National League in baseball was established with the following teams: Boston, Chicago, Cincinnati, Hartford, Louisville, New York, Philadelphia, St. Louis
1878 - Hattie Wyatt Caraway (d. 1950) was born at Bakersville, TN. She became a US senator from Arkansas when her husband died in 1931 and she was appointed to fill out his term. The following year, she ran for the seat herself and became the first woman elected to the US Senate. She served 14 years there, becoming an adept and tireless legislator (once introducing 43 bills on the same day) who worked for women's rights (once co-sponsoring an equal rights amendment), supported New Deal policies as well as Prohibition and opposed the increasing influence of lobbyists.
1882 – The Knights of Columbus formed in New Haven, CT
1882 – James Joyce (d. 1941) was born in Dublin, Ireland. In the opinion of some critics, notably Edmund Wilson, he deserved to rank with the great innovators of literature as one whose influence upon other writers of his time was incalculable. On the other hand, there were critics like Max Eastman who gave him a place with Gertrude Stein and T.S. Eliot among the "Unintelligibles" and there was Professor Irving Babbitt of Harvard who dismissed his most widely read novel, "Ulysses," as one which only could have been written "in an advanced stage of psychic disintegration." Other well-known works are the short-story collection "Dubliners" (1914), and the novels, "Portrait of the Artist as a Young Man" (1916) and "Finnegan's Wake" (1939). His other writings include three books of poetry, a play, his published letters and occasional journalism.
1886 - William Rose Benet (d. 1950), American poet and credit, born at Fort Hamilton, NY.
1888 - Frank Sprague opened the first successful U.S. electric street railway system, the Richmond Union Passenger Railway, in Richmond, VA.
1890 – Talk about a pioneer! Alice Sanger became the first female White House staffer.
1892 - Ellis Island opened as America's first federal immigration center. Annie Moore, at age 15, became the first person to pass through.
1893 - The first moving picture studio was built at Thomas Edison's laboratory compound at West Orange, NJ, at a cost of less than $700. The wooden structure of irregular oblong shape was covered with black tar paper. It had a sharply sloping roof hinged at one edge so that half of it could be raised to admit sunlight. Fifty feet in length, it was mounted on a pivot enabling it to be swung around to follow the changing position of the sun. There was a stage draped in black at one end of the room. Though the structure was officially called a Kinetographic Theater, it was nicknamed the "Black Maria" because it resembled an old-fashioned police wagon.
1895 - Film director John Ford was born Sean Aloysius O'Feeney (d. 1973) at Cape Elizabeth, ME. Ford won his first Academy Award in 1935 for "The Informer." Among his many other films: "Stagecoach," "Young Mr. Lincoln," "The Grapes of Wrath," "How Green Was My Valley," "Rio Grande," "What Price Glory?" and "Mister Roberts." During World War II, he served as chief of the Field Photographic Branch of the OSS. Two documentaries made during the war earned him Academy Awards.
1895 – George Halas (d. 1983), NFL pioneer and long-time owner and coach of the Chicago Bears, was born in Chicago. Serving as an ensign in the Navy during World War I, he played the Great Lakes Naval Air Station team and was named MVP of the 1919 Rose Bowl. Afterward, he played baseball, eventually earning a promotion to the New York Yankees, where he played 12 games as an outfielder in 1919. However, a hip injury effectively ended his baseball career. Halas moved to Decatur, IL to take a position with the A.E. Staley Company, a starch manufacturer. He served as a company sales representative, an outfielder on the company-sponsored baseball team, and the player-coach of the company-sponsored football team, the Decatur Staleys. In 1920, Halas represented the Staleys at the meeting which formed the American Professional Football Association (which became the NFL in 1922) in Canton, OH. After suffering financial losses despite a 10–1–2 record, company founder turned control of the team to Halas in 1921. Halas moved the team to Chicago, changed the name to Chicago Staleys, and won the NFL Championship. They took the name Bears in 1922 as a tribute to baseball's Cubs, which permitted the Bears to play their games at Wrigley Field. His overall record is 324–152–31. Pro Football Hall of Fame Charter Class of 1963. 8 NFL/Super Bowl Championships as a player, coach, owner.
1898 - Travelers Insurance Company issued the first car insurance against accidents with horses.
1901 - Actor Clark Gable's (d. 1960) birthday at Cadiz, OH. His first film was "The Painted Desert" in 1931, when talking films were replacing silent films. He won an Academy Award for his role in the comedy "It Happened One Night," which established him as a romantic screen idol. Other films included "China Seas," "Mutiny on the Bounty," "Saratoga," "Run Silent Run Deep" and "Gone with the Wind," for which his casting as Rhett Butler seemed a foregone conclusion due to his popularity as the acknowledged "King of Movies." Shortly after completing his last film, Arthur Miller's "The Misfits," in which he starred with Marilyn Monroe, he died Nov 16, 1960, at Hollywood, CA.
1901 – The Female Army Nurse Corps was established as a permanent organization.
1901 - Congress passed the Army Reorganization Act, placing the minimum number of men under arms at 58,000
1902 - Birthday of Langston Hughes (d. 1967) at Joplin, MO. African American poet and author. Among his works are the poetry collection "Montage of a Dream Deferred," plays, a novel and short stories.
What happens to a dream deferred?
Does it dry up
like a raisin in the sun?
Or fester like a sore--
and then run?
Does it stink like rotten meat?
Or crust and sugar over—
like a syrupy sweet?
Maybe it just sags
like a heavy load
Or does it just explode?
— Langston Hughes, "Dream Deferred"
( lower part of http://memory.loc.gov/ammem/today/feb01.html )
1905 – Ayn Rand (d. 1982) was born in St. Petersburg, Russia. She is known for her two best-selling novels, "The Fountainhead" and "Atlas Shrugged," and for developing a philosophical system she called Objectivism. Rand moved to the United States in 1926. She had a play produced on Broadway in 1935–1936. After two early novels that were initially unsuccessful in America, she achieved fame with her 1943 novel, "The Fountainhead." In 1957, she published her best-known work, the novel "Atlas Shrugged."
1906 – The first federal penitentiary building was completed at Ft. Leavenworth, KS. The penitentiary is the largest maximum-security prison in the United States, housing more than 2,200 inmates. Famous inmates over the years included Al Capone, Machine Gun Kelly, and Robert Stroud – the famous "Birdman of Alcatraz." Actually, Stroud's bird work began at Leavenworth, where he served 28 years before being transferred to Alcatraz. The Immanuel Church, located on the grounds, was made famous in Ripley's Believe it or Not as the only church in which Protestant and Catholic services were conducted simultaneously.
http://www.lvarea.com/data/usp_info.htm
http://www.lvarea.com/data/usp_info.htm#USP%20Background
%20Information
http://www.leavenworthdirectory.com/leavenworth.htm
1910 - The first junior high school in the US opened. McKinley School in Berkeley, CA, housed seventh and eighth grade students. In a separate building, students were housed who attended grades 9-12.
1911 - Thomas Jennings was found guilty and sentenced to death for the murder of Clarence B. Hiller in the Criminal Court of Cook County, Illinois. He was convicted because of his fingerprints and is the first to be found guilty with fingerprints as evidence. The Illinois Supreme Court ruled that fingerprints were admissible evidence.
Hiller was hanged for his crime.
1913 – Jim Thorpe, the greatest athlete of the first half of the 20th century, was signed by the New York Football Giants.
1913 – Grand Central Terminal opened in NYC.
1914 – "Making a Living" premiered Charlie Chaplin's first film performance.
1919 - The first Miss America was crowned in New York City. The winner, Edith Hyde, was found by the judges not to be a Miss. She was a "Mrs." named Mrs. Todd Robbins, the mother of two children.
1920 - The North West Mounted Police ("The Mounties") became the Royal Canadian Mounted Police.
1921 - The first religious broadcast on radio was heard on KDKA Radio in Pittsburgh as Dr. E.J. Van Etten of Calvary Episcopal Church preached. 1922 – "Ulysses" by James Joyce was published.
1923 – Next to Stan Musial, the quintessential St. Louis Cardinal, Red Schoendienst was born in Germantown, IL.
1923 – Gossip columnist Liz Smith (d. 2017) was born Mary Elizabeth Smith in Ft. Worth. She was known as "The Grand Dame of Dish."
1927 - Stan Getz, tenor saxophone player, born Stanley Gayetski (d. 1991) in Philadelphia, PA. He introduced the cool-jazz style, which became a major movement in the 1950s, and bossa nova (new wave) style of the 1960s. Getz received 11 Grammy Awards and was the first jazz musician to win the Grammy Award for Record of the Year (1965), for "the Girl from Ipanema."
1934 – The Export-Import Bank of the United States was incorporated.
1935 - James T. Farrell finishes his Studs Lonigan trilogy (Judgment Day).
1936 - The five charter members of the brand-new Baseball Hall of Fame at Cooperstown, NY, were announced. Of 226 ballots case, Ty Cobb was named on 222. Babe Ruth on 215. Honus Wagner on 215. Christy Mathewson on 205 and Walter Johnson on 189. A total of 170 votes were necessary to be elected to the Hall of Fame.
1937 - Don Everly of the Everly Brothers was born in Brownie, Kentucky. The brothers were one of the most important acts of early rock 'n' roll. Their music, a mixture of close country harmonies over a rocking beat, resulted in two dozen chart entries, including such number-one records as "Wake Up Little Susie," "All I Have to Do Is Dream" and "Cathy's Clown." The brothers broke up in 1973, reunited in 1983 and again in 1985. They were last seen touring with Simon and Garfunkle, who reunited, and confessed on stage, before the introduction, when they started, they were trying to sound like their idols, the Everly Brothers.
1937 – Comedian Tom Smothers was born in NYC. Alongside his younger brother Dick, they formed The Smothers Brothers and appeared on the CBS sitcom, "The Smothers Brothers Show" from 1965 to 1966. Tom felt that the show didn't play to the brothers' strengths and wanted creative control over their next venture. He negotiated creative control over their next CBS show, "The Smothers Brothers Comedy Hour" in 1967. They continually fought CBS censors to sneak in references to religion, recreational drugs, sex, and the Vietnam War. Smothers is widely quoted as saying: "The only valid censorship of ideas is the right of people not to listen." The brothers' oppositional politics led to their show's demise, with David Steinberg later claiming, "The most innovative variety show on television shut down because of political pressure." Tom has since stated, "When the Smothers Brothers came on the air, we had no political point of view or social consciousness, it just evolved as the show was on the air."
1939 - On Victor Records, Benny Goodman and his orchestra recorded "And the Angels Sing." The vocalist for that song went on to find fame at Capitol Records, Martha Tilton.
1940 - For his first recording session, held in Chicago, Illinois, with the Tommy Dorsey Band, Frank Sinatra sang "Too Romantic" and "The Sky Fell Down." Sinatra replaced Jack Leonard as the band's lead singer.
1941 - "Downbeat" magazine reported Glenn Miller had signed a new three-year contract with RCA Victor Records, guaranteeing him $750 a side, the largest record contract signed to that date.
1942 – British singer-songwriter Graham Nash was born in Blackpool, England.
1942 – As the result of an Executive Order, US automobile factories switched to wartime footing. No cars, commercial trucks, or auto parts were made from February, 1942 to October, 1945. All sales of cars, as well as the delivery of cars to customers who had previously contracted for them, were frozen by the government's Office of Production Management. As a temporary measure, local rationing boards could issue permits allowing persons who had contracted for cars before January 1st to secure delivery. The switch was completed by February 22.
1943 - Two pockets of starving German soldiers remained in Stalingrad, USSR. They had received few supplies since Soviet soldiers had encircled the city the previous November. Fredrick Paulus, who Hitler had promoted to field marshal on the day before, was forced to seek surrender terms, thereby becoming the first German marshal to surrender. Hitler was furious with Paulus, believing he should have preferred suicide to surrender. Approximately 160,000 Germans died in the Stalingrad Battle, 34,000 were evacuated by air. Of the 90,000 captured and sent to Siberia on foot, tens of thousands died on the way. This Allied victory is generally considered the psychological turning point of World War II.
1944 – US troops set foot in Japan for the first time in World War II.
1944 - Top Hits
"My Heart Tells Me" - The Glen Gray Orchestra (vocal: Eugenie Baird)
"Shoo, Shoo, Baby" - The Andrews Sisters
"Besame Mucho" - The Jimmy Dorsey Orchestra (vocal: Bob Eberly & Kitty Kallen)
"Pistol Packin' Mama" - Al Dexter
1944 - KNAPPENBERGER, ALTON W., Medal of Honor.
Rank and organization: Private First Class, U.S. Army, 3d Infantry Division. Place and date: Near Cisterna di Littoria, Italy, 1 February 1944. Entered service at: Spring Mount, Pa. Birth: Cooperstown, Pa. G.O. No.: 41, 26 May 1944. Citation: For conspicuous gallantry and intrepidity at the risk of his life above and beyond the call of duty in action involving actual conflict with the enemy, on 1 February 1944 near Cisterna di Littoria, Italy. When a heavy German counterattack was launched against his battalion, Pfc. Knappenberger crawled to an exposed knoll and went into position with his automatic rifle. An enemy machinegun 85 yards away opened fire, and bullets struck within 6 inches of him. Rising to a kneeling position, Pfc. Knappenberger opened fire on the hostile crew, knocked out the gun, killed 2 members of the crew, and wounded the third. While he fired at this hostile position, 2 Germans crawled to a point within 20 yards of the knoll and threw potato-masher grenades at him, but Pfc. Knappenberger killed them both with 1 burst from his automatic rifle. Later, a second machinegun opened fire upon his exposed position from a distance of 100 yards, and this weapon also was silenced by his well-aimed shots. Shortly thereafter, an enemy 20mm. antiaircraft gun directed fire at him, and again Pfc. Knappenberger returned fire to wound 1 member of the hostile crew. Under tank and artillery shellfire, with shells bursting within 15 yards of him, he held his precarious position and fired at all enemy infantrymen armed with machine pistols and machineguns which he could locate. When his ammunition supply became exhausted, he crawled 15 yards forward through steady machinegun fire, removed rifle clips from the belt of a casualty, returned to his position and resumed firing to repel an assaulting German platoon armed with automatic weapons. Finally, his ammunition supply being completely exhausted, he rejoined his company. Pfc. Knappenberger's intrepid action disrupted the enemy attack for over 2 hours.
1945 - US Army arrives at Siegfriedlinie, a major defense of the Nazi regime.
http://mohaa.com/forum/viewtopic.ph http://copernicus.subdomain.de/Siegfried_Line p?p=117338&sid=d4b2df326cdcad65d492d560b41a5cc6
1947 – Farah Fawcett was born Ferrah Leni Fawcett (d. 2009) in Corpus Christi, TX. An actress and artist, four-time Emmy Award nominee and six-time Golden Globe nominee, Fawcett rose to international fame when she posed for that iconic red swimsuit poster that likely adorned the walls of every teenaged boy in the 1970s. She also starred as private investigator Jill Munroe in the first season of the television series "Charlie's Angels" (1976–77). In 1996, she was ranked No. 26 on TV Guide's "50 Greatest TV Stars of All-Time."
1949 - Louis B. Mayer, of Metro Goldwin Mayer (MGM), became a millionaire all over again when he sold his racehorse breeding farm for one-million dollars.
1949 - RCA Victor introduced the 45 rpm record. It was designed as a rival to Columbia's 33 1/3 rpm long- playing disc, introduced the previous year. The two systems directly competed with each other to replace 78 rpm records, bewildering consumers and causing a drop in record sales. By the end of 1949, all the major companies, except RCA, had committed themselves to the LP record, seemingly putting an end to the 45. Even RCA itself announced it would issue its classical library on 33 1/3 rpm discs. But RCA was not ready to admit the demise of the 45 rpm record. The company spent $5-million publicizing 45 rpm as the preferred speed for popular music. The campaign worked. Buyers of non-classical records turned increasingly to the 45 rpm record, so that by 1954, more than 200-million of them had been sold. And all the major companies now were producing both 33 1/3 and 45 rpm records. Many, if not most, rock 'n' roll records were sold as singles on 45s, costing 69 cents, making them easily affordable for most teens of the 50s and 60s, another propellant of the genre.
1951 - -50ºF (-46ºC), Gavilan, NM (state record)
1951 - The greatest ice storm of record in the U.S. produced glaze up to four inches thick from Texas to Pennsylvania causing twenty-five deaths, 500 serious injuries, and 100 million dollars damage. Tennessee was hardest hit by the storm. Communications and utilities were interrupted for a week to ten days.
1951 - The temperature at Taylor Park Dam plunged to 60 degrees below zero, a record for the state of Colorado
1952 - Top Hits
"Slowpoke" - Pee Wee King
"Cry" - Johnnie Ray
"Anytime" - Eddie Fisher
"Give Me More, More, More (Of Your Kisses)" - Lefty Frizzell
1953 - "Private Secretary" debuted on CBS-TV starring Ann Southern as Susie McNamara, the private secretary to New York talent agent, Peter Sands played by Don Porter. With its last show airing on September 10, 1957, the show ran on CBS during the regular television seasons and ran on NBC-TV in the summers of 1953 and 1954.
1953 - "You Are There" premiered on Television. The program began as an inventive radio show in 1947. News correspondents would comb the annals of history and "interview" the movers and shakers of times past. Walter Cronkite hosted the series on CBS for four seasons. The show's concept was revived for a season in 1971 with Cronkite gearing the program toward children.
1953 – "General Electric Theater" premiered on TV. CBS's half-hour dramatic anthology series was hosted by Ronald Reagan in between his movie and political careers. Making their television debuts were Joseph Cotten (1954); Fred MacMurray, James Stewart and Myrna Loy (1955); Bette Davis, Anne Baxter, Tony Curtis and Fred Astaire (1957); Sammy Davis, Jr (1958); and Gene Tierney (1960). Other memorable stars who appeared on the series include: Joan Crawford, Harry Belafonte, Rosalind Russell, Ernie Kovacs, the Marx Brothers and Nancy Davis Reagan, who starred with her husband in the premonitory episode titled "A Turkey for the President" (1958).
1954 - On CBS-TV, "The Secret Storm" was shown for the first day of a 20-year run.
1954 – Christie Brinkley was born in Monroe, MI. A stunning model and actress, Brinkley gained worldwide fame beginning in the late 1970s with three consecutive Sports Illustrated Swimsuit Issue covers through 1981. She spent twenty-five years as the face of CoverGirl (the longest running cosmetics contract of any model in history), has appeared on over 500 magazine covers, and has signed contracts with major brands—both fashion and non-fashion. Is anyone stunned that she and Farah Fawcett share the same birthday?
1954 - Backed by his Jazz ensemble, Big Joe Turner records the original version of "Shake, Rattle and Roll." The tune will top the Billboard R&B chart next June, but did not cross over to the Pop chart. Some of the original lyrics, that would have been considered highly sexual at the time, were changed when Bill Haley recorded the song five months later.
1955 - Elvis Presley records, "Baby, Let's Play House"
1956 - Martin Luther King, Jr.'s Montgomery Improvement Association files suit in federal court against Alabama for segregation of buses.
1956 - The Coasters signed with Atlantic Records.
1957 - Fats Domino sang "Blueberry Hill" and "Blue Monday" on the "Perry Como Show" on television.
1957 - 20-year-old Don Everly and his 2-year-younger brother Phil sign a recording contract with Cadence Records. During their career, The Everly Brothers will have 35 Billboard Hot 100 singles
1958 - Elvis Presley crams in one more trip to a recording studio before joining the US Army. The session will produce "Wear My Ring Around Your Neck," which will reach #3 in the US and the UK.
1958 - Elvis Presley records: "My Wish Came True," "Doncha' Think It's Time," "Your Cheatin' Heart," "Wear My Ring Around Your Neck."
1959 - Frankie Avalon's "Venus" was released.
1960 - Sen. John F. Kennedy of Massachusetts announced his candidacy for the Democratic presidential nomination.
1960 - Greensboro Sit-In. Commercial discrimination against blacks and other minorities provoked a nonviolent protest. At Greensboro, NC, four students from the Agricultural and Technical College (Ezell Blair, Jr, Franklin McCain, Joseph McNeill and David Richmond) sat down at a Woolworth's store lunch counter and ordered coffee. Refused service, they remained all day. The following days similar sit-ins took place at the Woolworth's' lunch counter. Before the week was over they were joined by a few white students. The protest spread rapidly, especially in southern states. More than 1,600 people were arrested before the year was over for participating in sit-ins. Civil rights for all became a cause for thousands of students and activists. In response, equal accommodation regardless of race became the rule at lunch counters, hotels and business establishments in thousands of places, a cornerstone of the 1965 Civil Rights Act.
http://www.greensboro.com/sitins/media_headlines.htm
1960 - Top Hits
"Running Bear" - Johnny Preston
"Teen Angel" - Mark Dinning
"Where or When" - Dion & The Belmonts
"El Paso" - Marty Robbins
1962 - Ken Kesey's "One Flew Over Cuckoo's Nest" is published.
http://wild-bohemian.com/kesey.htm
1963 - Paul Simon graduates from New York City's Queens College.
1963 - The Beatles began their first British tour supporting Helen Shapiro.
1964 - "I Want to Hold Your Hand" by the Beatles reached number one on the Billboard Hot 100 chart. It stayed there for seven weeks.
1964 - The Beatles' "Please Please Me" enters the pop charts
1964 - The governor of Indiana declared "Louie, Louie" pornographic. The song was about seven years old when the Kingsmen recorded their version in 1963, and the fantastic legend that grew up in its wake--a legend that even an FCC investigation couldn't kill--seems to have sprung solely from their extraordinary lack of elocution. Composer Richard Berry, who spoke to a Los Angeles interviewer named Bill Reed, explained the song as the lament of a seafaring man, spoken to a sympathetic bartender named Louie. Here are the "official" published lyrics:
"Louie Louie, me gotta go. Louie Louie, me gotta go. A fine little girl, she wait for me. Me catch the ship across the sea. I sailed the ship all alone. I never think I'll make it home. Louie Louie, me gotta go. Three nights and days we sailed the sea. Me think of girl constantly. On the ship, I dream she there. I smell the rose in her hair. Louie Louie, me gotta go. Me see Jamaican moon above. It won't be long me see me love. Me take her in my arms and then I tell her I never leave again. Louie Louie, me gotta go." (By Richard Berry. Copyright 1957-1963 by Limax Music Inc.)
1965 - Joe Namath signed the richest rookie contract ($427,000 plus a new Lincoln Continental convertible) in the history of pro football with the New York Jets. Between 1962-1964, Namath quarterbacked the University of Alabama Crimson Tide under head coach Paul "Bear" Bryant and his offensive coordinator Howard Schellenberger. Namath led the Tide to a national championship in 1964. During his time at Alabama, Namath led the team to a 29–4 record over three seasons. Bryant called Namath "the greatest athlete I ever coached." He was a first-round draft selection by both the National Football League and the upstart American Football League. The two competing leagues were at the height of their bidding war and held their respective drafts on the same day: November 28, 1964. The NFL St. Louis Cardinals selected Namath twelfth overall while the AFL Jets selected him with the first overall pick. He elected to sign with the Jets, who were under the direction of Hall of Fame owner Sonny Werblin, the day after the Orange Bowl for a salary of $427,000 over three years (a pro football record at the time).
1966 - The first African-American Navy captain was Thomas David Parham, Jr., of Newport News, VA, a Presbyterian chaplain, whose rank was raised from commander to captain.
1966 - Bill Graham resigns as business manager of the San Francisco Mime Troupe in order to devote himself full-time to the business of acid rock concert promotion, initially at the Fillmore Auditorium. 1967 - The American Basketball Association (ABA) was born with 10 teams and George Mikan as commissioner in its first season. The ABA lasted nine years before four teams, the Denver Nuggets, the Indiana Pacers, the New Jersey Nets and the San Antonio Spurs, were absorbed into the NBA in 1976. Who can forget the red, white, and blue basketball, the Carolina Cougars who began as the Virginia Squires, Anaheim Amigos, Dallas Chaparrals, Pittsburgh Pipers, New Orleans Buccaneers, Kentucky Colonels, and the Spirits of St. Louis? The ABA is where we first saw Dr. J, Rick Barry, George Gervin, Connie Hawkins, and George McInnis.
1967 - The Beatles record "Sgt. Pepper's Lonely Hearts Club Band"
1968 - DIX, DREW DENNIS, Medal of Honor
Rank and Organization: Staff Sergeant, U.S. Army, U.S. Senior Advisor Group, IV Corps, Military Assistance Command. Place and date: Chau Doc Province, Republic of Vietnam, 31 January and 1 February 1968. Entered service at: Denver, Colo. Born: 14 December 1944, West Point, N.Y. Citation: For conspicuous gallantry and intrepidity in action at the risk of his life above and beyond the call of duty. S/Sgt. Dix distinguished himself by exceptional heroism while serving as a unit adviser. Two heavily armed Viet Cong battalions attacked the Province capital city of Chau Phu resulting in the complete breakdown and fragmentation of the defenses of the city. S/Sgt. Dix, with a patrol of Vietnamese soldiers, was recalled to assist in the defense of Chau Phu. Learning that a nurse was trapped in a house near the center of the city, S/Sgt. Dix organized a relief force, successfully rescued the nurse, and returned her to the safety of the Tactical Operations Center. Being informed of other trapped civilians within the city, S/Sgt. Dix voluntarily led another force to rescue 8 civilian employees located in a building which was under heavy mortar and small-arms fire. S/Sgt. Dix then returned to the center of the city. Upon approaching a building, he was subjected to intense automatic rifle and machine gun fire from an unknown number of Viet Cong. He personally assaulted the building, killing 6 Viet Cong, and rescuing 2 Filipinos. The following day S/Sgt. Dix, still on his own volition, assembled a 20-man force and though under intense enemy fire cleared the Viet Cong out of the hotel, theater, and other adjacent buildings within the city. During this portion of the attack, Army Republic of Vietnam soldiers inspired by the heroism and success of S/Sgt. Dix, rallied and commenced firing upon the Viet Cong. S/Sgt. Dix captured 20 prisoners, including a high ranking Viet Cong official. He then attacked enemy troops who had entered the residence of the Deputy Province Chief and was successful in rescuing the official's wife and children. S/Sgt. Dix's personal heroic actions resulted in 14 confirmed Viet Cong killed in action and possibly 25 more, the capture of 20 prisoners, 15 weapons, and the rescue of the 14 United States and free world civilians. The heroism of S/Sgt. Dix was in the highest tradition and reflects great credit upon the U.S. Army.
1968 - Top Hits
"Judy in Disguise (With Glasses)" - John Fred & His Playboy Band
"Chain of Fools" - Aretha Franklin
"Green Tambourine" - The Lemon Pipers
"Sing Me Back Home" - Merle Haggard
1968 - Green Bay Packers head coach Vince Lombardi resigned after nine seasons, five NFL titles and victories in the first two Super Bowls. Oddly enough, Green Bay's founding coach, Curly Lambeau, resigned on the same day in 1950 after 29 years on the job.
1968 - Elvis Presley's only child, Lisa Marie, was born. Elvis and his wife, Priscilla, were married in Las Vegas the previous May. They were divorced in 1973.
1968 - The Jimi Hendrix Experience and John Mayall and the Bluesbreakers played at the Fillmore Auditorium.
1969 - Tommy Roe's "Dizzy" enters the pop charts
1969 - Tommy James & the Shondells' "Crimson and Clover" hits #1.
1970 - Timothy Leary sentenced to 10 years for Texas/Mex marijuana bust.
1970 - STEINDAM, RUSSELL A., Medal of Honor
Rank and organization: First Lieutenant, U.S. Army, Troop B, 3d Squadron, 4th Cavalry, 25th Infantry, Division. Place and date: Tay Ninh Province, Republic of Vietnam, 1 February 1970. Entered service at: Austin, Tex. Born: 27 August 1946, Austin, Tex. Citation: for conspicuous gallantry and intrepidity in action at the risk of his life above and beyond the call of duty. 1st Lt. Steindam, Troop B, while serving as a platoon leader, led members of his platoon on a night ambush operation. On the way to the ambush site, suspected enemy movement was detected on 1 flank and the platoon's temporary position was subjected to intense small arms and automatic weapons fire as well as a fusillade of hand and rocket-propelled grenades. After the initial barrage, 1st Lt. Steindam ordered fire placed on the enemy position and the wounded men to be moved to a shallow bomb crater. As he directed the return fire against the enemy from his exposed position, a fragmentation grenade was thrown into the site occupied by his command group. Instantly realizing the extreme gravity of the situation, 1st Lt. Steindam shouted a warning to alert his fellow soldiers in the immediate vicinity. Then, unhesitatingly and with complete disregard for his safety, 1st Lt. Steindam deliberately threw himself on the grenade, absorbing the full and fatal force of the explosion as it detonated. By his gallant action and self-sacrifice, he was able to save the lives of the nearby members of his command group. The extraordinary courage and selflessness displayed by 1st Lt. Steindam were an inspiration to his comrades and are in the highest traditions of the U.S. Army.
1971 - The "Love Story" soundtrack album is certified gold.
1971 - A federally imposed ban on television cigarette advertisements went into effect.
1974 - "Good Times" premiered on TV. A CBS spin-off from "Maude," which was a spin-off of "All in the Family," "Good Times" featured an African-American family living in the housing projects of Chicago. The series portrayed the Evans family's struggles to improve their lot. The cast featured Esther Rolle and John Amos as Florida and James Evans, Jimmie Walker as son J.J., Bernadette Stanis as daughter Thelma, Ralph Carter as son Michael, Johnny Brown as janitor Mr. Bookman, Ja'Net DuBois as neighbor Willona Woods, Janet Jackson as Willona's adopted daughter Penny and Ben Powers as Thelma's husband, Keith Anderson.
1974 – President Richard Nixon signed a bill requiring all states to lower the maximum speed limit to 55 MPH. The law was intended to conserve gasoline supplies during an embargo imposed by Arab oil-producing countries. Federal speed limits were abolished in 1995.
1975 - Neil Sedaka's "Laughter in the Rain" hits #1.
1976 - Top Hits
"Love Rollercoaster" - Ohio Players
"Love to Love You Baby" - Donna Summer
"You Sexy Thing" - Hot Chocolate
"This Time I've Hurt Her More Than She Loves Me" - Conway Twitty
1978 - The first postage stamp depicting an African-American woman was issued. It showed the likeness of Harriet Tubman, the escaped slave and abolitionist who led more than 300 slaves to freedom along the Underground Railroad.
1978 - Bob Dylan's film "Renaldo and Clara," a documentary of the Rolling Thunder Revue tour mixed with surrealistic fantasy sequences, premieres in Los Angeles.
1979 - Patty Hearst released from jail.
1979 - At the age of 21, ex-Sex Pistol bass player Sid Vicious died of a heroin overdose in the New York City apartment of his present girlfriend, Michelle Robinson.
1980 - Reports surfaced that the FBI was targeting allegedly corrupt Congressman in the Abscam operation.
1982 - "Late Night with David Letterman" premiered. This is when it all began: the stupid pet tricks, stupid human tricks and the legendary top ten lists. "Late Night" premiered on NBC as a talk/variety show appearing after "The Tonight Show with Johnny Carson." Host David Letterman was known for his irreverent sense of humor and daffy antics. The offbeat show attained cult status among college crowds and insomniacs, as many tuned in to see a Velcro-suited Letterman throw himself against a wall. The show also featured bandleader-sidekick Paul Shaffer, writer Chris Elliott and Calvert DeForest as geezer Larry "Bud" Melman. In 1993, Letterman made a highly publicized exit from NBC and began hosting "The Late Show" on CBS.
http://movies.yahoo.com/shop?d=hc&id=1800122204&cf=biog&intl=us
http://199.173.162.18/lateshow/topten/archive/
1983 - The final edition of Garry Trudeau's comic strip, "Doonesbury," appeared in 726 newspapers. "Doonesbury" began running again in September, 1984.
1983 - Air Supply's third album, "Now and Forever" is certified Platinum.
1984 - Top Hits
"Owner of a Lonely Heart" - Yes
"Karma Chameleon" - Culture Club
"Talking in Your Sleep" - The Romantics
"The Sound of Goodbye" - Crystal Gayle
1985 - -69ºF (-56ºC), Peter's Sink, UT (state record)
1985 - Snow, sleet and ice glazed southern Tennessee and northern sections of Louisiana, Mississippi and Alabama. The winter storm produced up to eleven inches of sleet and ice in Lauderdale County, AL, one of the worst storms of record for the state. All streets in Florence, AL were closed for the first time of record
1985 - The Runnin' Rebels of UNLV beat Utah State in three overtime periods. The final score of 142-140 set a new NCAA record for total points in a basketball game (282). The game took over three hours to play.
1987 - Terry Williams from Los Gatos, California, won the largest slot machine payoff, to that time, pocketing $4.9 million after getting four lucky 7s on a machine in Reno, Nevada.
1988 - Thirty cities in the eastern U.S. reported new record high temperatures for the date, including Richmond, VA with a reading of 73 degrees. Thunderstorms in southern Louisiana deluged Basile with 12.34 inches of rain. Arctic cold gripped the north central U.S. Wolf Point, MT reported a low of 32 degrees below zero
1989 - While arctic cold continued to invade the central U.S., fifty- four cities in the south central and eastern U.S. reported new record high temperatures for the date. Russell, KS, the hot spot in the nation with a high of 84 degrees the previous day, reported a morning low of 12 above. Tioga, ND reported a wind chill reading of 90 degrees below zero
1989 - A Spokane, Washington, funeral director revealed that jazz saxophonist and pianist Billy Tipton, who had lived his life as a man, was a woman. Tipton played for years in the US northwest after a career with several big bands. He appeared to have a wife and adopted three sons.
1989 - Former 5-time All-Star and 7-time Gold Glove first baseman, Bill White, was elected president of the National League, becoming the first African-American to be named president of either league and the highest-ranking black executive in the four major sports. White played 14 seasons with several clubs, then became the first black announcer of the New York Yankees, teaming with Phil Rizzuto through 1988. He succeeded Bart Giamatti as NL president when Giamatti was named Commissioner of Baseball.
1990 - Top Hits
"How Am I Supposed To Live Without You" - Michael Bolton
"Opposites Attract" - Paula Abdul (Duet With The Wild Pair)
"Downtown Train" - Rod Stewart
"Two To Make It Right"- Seduction
1991 - Sharon Pratt Dixon was sworn in as mayor of Washington, DC. She was the first African-American woman to head a city of that size and prominence.
1992 - Elton John and George Michael teamed up to score a US number one with a song recorded live at Wembley Stadium the previous March, "Don't Let the Sun Go down on Me." Elton had originally released the song on his "Caribou" album in 1974.
1992 - United States President George Bush and Russian President Boris Yeltsin signed the Camp David declaration which states that their two countries no longer regard each other as adversaries
1992 - Barry Bonds signs baseball's highest single year contract ($4.7 million)
1993 - On Lisa Marie's 25th birthday, it was announced that she wouldn't be taking over her father's estate as provided in his will. Lisa Marie left management of Graceland and other parts of Elvis's multimillion-dollar estate to Jack Soden, head of Elvis Presley Enterprises.
1993 - Willie Nelson and the IRS settle their longstanding tax feud. The US government kept $3.6 million in assets it had already seized and Nelson would have to pay $5.4 million of the $13.1 million balance.
1993 - First Lady Hillary Rodham Clinton is given an office in the West Wing of the White House and named on January 25 to head a commission charged with creating a health plan for the nation. It is the most influential position a First Lady has ever had, excluding Mrs. Woodrow Wilson. She bans smoking in the White House February 1.
1995 - Top Hits
"Creep" - TLC
"On Bended Knee" - Boyz II Men
"Another Night" - Real McCoy
"Take A Bow" - Madonna
2000 - Top Hits
"I Knew I Loved You" - Savage Garden
"What A Girl Wants" - Christina Aguilera
"Smooth" - Santana Featuring Rob Thomas
"Back At One" - Brian McKnigh
2003 - After a successful 16 day mission, the space shuttle Columbia, with a crew of seven, perished during entry. Kalpana Chawla, 41, emigrated to United States from India in 1980s and became an astronaut in 1994. Laurel Clark, 41, from Racine, WI and had an 8-year old son, was a Navy diving medical officer aboard submarines, then a flight surgeon who became an astronaut in 1996. Commander Rick Husband, 45, Air Force colonel; Pilot William McCool, 41; Payload commander Michael Anderson, 43; David Brown, 46, a Navy captain, pilot and doctor; Ilan Ramon, 48, a colonel in Israel's air force and the first Israeli in space.
2003 – Jennifer Lopez started a three week run at No.1 on the US singles chart with 'All I Have.'
2004 - The New England Patriots win their second Super Bowl in three seasons after Adam Vinatieri kicks a field goal with 4 seconds left to lift his team to a 32-29 victory over the Carolina Panthers. Patriots quarterback Tom Brady sets a Super Bowl record with 32 completions and earns his second MVP award.
2006 - New York's Epiphanny Prince scores 113 points for Murry Bergtraum High School in a 137-32 win over Brandeis High School, breaking a girls' national prep record previously held by Hall of Famer Cheryl Miller.2009 – Hillary Clinton was sworn as US Secretary of State.
2009 - Ben Roethlisberger and the Pittsburgh offense end a Super Bowl of incredible swings with a final-minute touchdown for a historic victory, 27-23 over the Arizona Cardinals. Santonio Holmes makes a brilliant 6-yard catch deep in the right corner of the end zone with 35 seconds remaining, lifting the Steelers to a record-setting sixth Super Bowl win.
2014 - Super Bowl XLVIII: Seattle Seahawks defeated Denver Broncos 42-8. It became the most-viewed television event in the United States with over 111 million viewers.
2014 – Ray Guy, Oakland Raiders punter, became the first at his position to be elected to the Pro Football Hall of Fame.
2015 - Tom Brady throws for four touchdowns and Malcolm Butler intercepts Russell Wilson's pass at the goal line with 20 seconds left, helping New England hold on to beat Seattle 28-24 for their fourth Super Bowl title.
Super Bowl Champions:

1983 - Washington Redskins 27, Miami Dolphins 17
1994 - Dallas Cowboys 30, Buffalo Bills 13
2000 - St. Louis Rams 23, Tennessee Titans 16
2004 – New England Patriots 32, Carolina Panthers 29
2009 – Pittsburgh Steelers 27, Arizona Cardinals 23
2014 – Seattle Seahawks 42, Denver Broncos 8
2015 – New England Patriots 28, Seattle Seahawks 24
-------------------------------------------------------------

SuDoku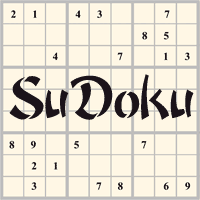 The object is to insert the numbers in the boxes to satisfy only one condition: each row, column and 3x3 box must contain the digits 1 through 9 exactly once. What could be simpler?
http://leasingnews.org/Soduku/soduko-main.htm
--------------------------------------------------------------

Daily Puzzle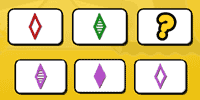 How to play:
http://www.setgame.com/set/puzzle_frame.htm
Refresh for current date:
http://www.setgame.com/set/puzzle_frame.htm
--------------------------------------------------------------


http://www.gasbuddy.com/
http://www.gasbuddy.com/GB_Map_Gas_Prices.aspx
http://www.gasbuddy.com/GB_Mobile_Instructions.aspx
--------------------------------------------------------------

Weather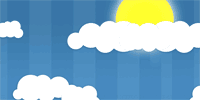 See USA map, click to specific area, no commercials
--------------------------------------------------------------

Traffic Live---
Real Time Traffic Information
You can save up to 20 different routes and check them out with one click,
or type in a new route to learn the traffic live
--------------------------------