Equipment Leasing Account Executive

What sets CoreTech apart from other equipment leasing companies is our team members and impeccable reputation. Are you unhappy with the ethics of your company and the promises made to you? Come to Newport Beach and join us.
To learn more, please click here
www.coretechleasing.com
CoreTech specializes in medium to
large size companies and firms

Over 100 law firms trust CoreTech for their leasing needs, why wouldn't you?


Monday, February 5, 2018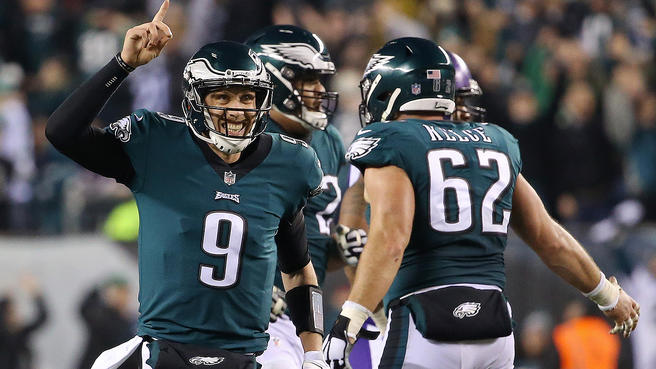 Congratulations Eagles


Today's Equipment Leasing Headlines

Pictures from the Past - 1994
Deborah Monosson Leasing Person for 2017
Position Wanted – Asset Management
Work Remotely or Relocate for Right Opportunity
Top Stories -- January 29 - February 2
(Opened Most by Readers)
Dakota Financial Updated
Funders Looking for Broker Business
Where is the Franchise Market Going?
Chains Dropping Locations/Online Sales Growing
Leasing Industry Ads---Help Wanted
Equipment Leasing Account Executive Needed
Marlin Business Services Earnings Call Transcript
Highlights by Christopher Menkin
Rates Will Be Going Up
By Mr. Terry Winders, CLFP
Leasing News Advisor
Allan Levine
The World's Most Visited Cities - Chart
By Martin Armstrong, www.statista.com
Labrador Retriever
Boston, Massachusetts Adopt a Dog
Day in American History
Select a month and a day
New Items--
Yellen says prices 'high' for stocks, commercial real estate
but stopped short of saying those markets are in a bubble
Deutsche Bank is still recovering from 2015 fines,
CEO says after it posts third consecutive annual loss
You have been lied to about inflation and here is the proof
Take a look at where we have gone since 2000 to today
Broker/Funder/Industry Lists | Features (writer's columns)
Top Ten Stories Chosen by Readers | Top Stories last six months
www.leasingcomplaints.com (Be Careful of Doing Business)
www.evergreenleasingnews.org
Leasing News Icon for Android Mobile Device
You May have Missed---
Poem
Sports Brief----
California Nuts Brief---
"Gimme that Wine"
This Day in History
SuDoku
Daily Puzzle
GasBuddy
Weather, USA or specific area
Traffic Live----
######## surrounding the article denotes it is a "press release" and was not written by Leasing News nor information verified, but from the source noted. When an article is signed by the writer, it is considered a "by line." It reflects the opinion and research of the writer.

Please send a colleague and ask them to subscribe. We are free
Email kitmenkin@leasingnews.org and in subject line: subscribe

[headlines]
--------------------------------------------------------------
Pictures from the Past - 1994
Deborah Monosson Leasing Person for 2017
Award to Be Presented at the CFA Conference

April 1994 at the Western Association of Equipment
Leasing Conference, Monterey, CA (with John Colton)
President and CEO, Boston Financial & Equity Corp., Deborah Monosson, was named Leasing News Person of the Year 2017. It is fitting that she will receive the Leasing News Award at the Commercial Finance Association Conference in San Diego, California on November 7-8, 2018 at the Marriott Marquis San Diego Marina. She is a past president of the association as well as active in many other leasing and finance groups.
[headlines]
--------------------------------------------------------------
Position Wanted – Asset Management
Work Remotely or Relocate for Right Opportunity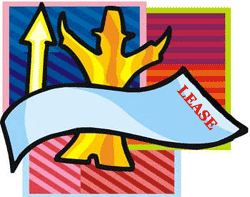 Each Week Leasing News is pleased, as a service to its readership, to offer completely free ads placed by candidates for jobs in the industry. These ads also can be accessed directly on the website at:
http://www.leasingnews.org/Classified/Jwanted/Jwanted.htm
Each ad is limited to (100) words and ads repeat for up to 6 months unless the candidate tells us to stop. Your submissions should be received here by the end of each week.

Please encourage friends and colleagues to take advantage of this service, including recent graduates and others interested in leasing and related careers.

Asset Management

5 time Presidents Club Franchise Player with 20+ years in Logistics, Collections, Technology Pricing/Appraisal ( NAPA) Certified, Portfolio Appraisal Inventory receivable proficient, Management Control System Developer & Specialist. Proactive communications & Equipment Dealer Specialist for Healthcare/Printing/Office Equipment & Industrial portfolios. Specialist in ALL Inventory receivable channels.
Daniel.Delpriora@gmail.com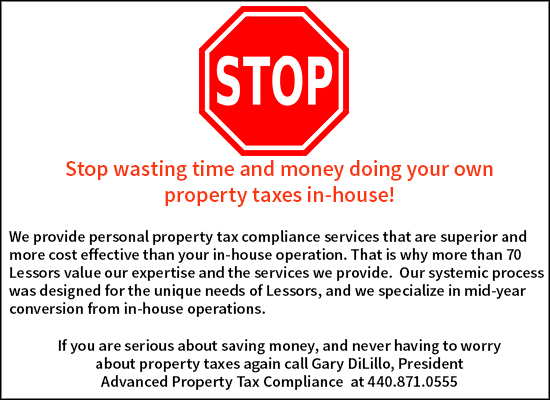 [headlines]
--------------------------------------------------------------
Top Stories -- January 29 - February 2
(Opened Most by Readers)
(1) No Longer taking Broker/Discounting Business
plus Leasing Companies Out of Business
http://leasingnews.org/archives/Jan2018/01_31.htm#no_longer
(2) Direct Capital Chairman Wants Back
in Leasing/Finance Business - Unconfirmed Rumor
http://leasingnews.org/archives/Jan2018/01_31.htm#direct
(3) New York Court Rules that Merchant Cash Advance Is Not a Loan
By Tom McCurnin, Leasing News Legal Editor
http://leasingnews.org/archives/Jan2018/01_29.htm#newyork
(4) New Hires/Promotions in the Leasing Business
and Related Industries
http://leasingnews.org/archives/Feb2018/02_02.htm#hires
(5) The Cities with the Most Homeless People
By Niall McCarthy statistia.com
http://leasingnews.org/archives/Jan2018/01_29.htm#chart
(6) Funders Taking "New" Broker Business List
BSB, Bankers Capital, Forum Leasing/TimePayment
http://leasingnews.org/archives/Feb2018/02_02.htm#funders_taking
(7) Funders Looking for Broker Business
Updated
http://leasingnews.org/archives/Jan2018/01_31.htm#funders_looking
(8) Wells Fargo Bank Loses Disparate Impact Motion
By Tom McCurnin, Leasing News Legal Editor
http://leasingnews.org/archives/Jan2018/01_31.htm#wf
(9) 2018 Leasing/Finance Association Membership
By Christopher Menkin
http://leasingnews.org/archives/Jan2018/01_29.htm#membership
(10) GreatAmerica lowers credit enhancement on equipment (again)
By Allison Bisbey, ASreport.americanbanker.com
https://asreport.americanbanker.com/news/greatamerica-lowers-credit-enhancement-on-equipment-abs



[headlines]
--------------------------------------------------------------

Updated
Funders Looking for Broker Business

A -Accepts Broker Business | B -Requires Broker be Licensed
| C -Sub-Broker Program
| D -"Private label Program" | E - Also "in house" salesmen
"Dakota Financial Specializes in working with credit-challenged
customers on transactions ranging from $10,000 - $400,000
Full Lists:
Funders Looking for Broker Business
http://www.leasingnews.org/Funders_Only/New_Broker.htm
Funder List:
http://www.leasingnews.org/Funders_Only/Funders.htm
Story Credit List:
http://www.leasingnews.org/Story_Credit/Story_Credit.htm

[headlines]
--------------------------------------------------------------
Where is the Franchise Market Going?
Chains Dropping Locations/Online Sales Growing
The franchise finance industry is a tough, highly competitive world.
There are a number of funders interested in proven franchisors but start-ups seem to be relying more on hard funding.
In what we have known as the equipment leasing/finance industry, there are not many funders who are interested in franchise financing to their normal brokers. This is because most of the opportunities fall into two categories: 1. Start-ups, very difficult and normally done through SBA lending, or 2. franchisees looking for their second or third location, often too soon following their initial start-up location.
The well-established franchisees with multiple units (good time in business, profitable, good cash flow) are inundated with financing and refinancing offers from their local banks or specialty lenders with rates that very few broker-lender combinations can match. Consequently, very few equipment lease brokers do much in what would seem to be a great area of opportunity (when they try it as a sideline their ineptitude in a complex arena often making it inefficient for them and the funder).
There appear to be those primarily in SBA Loans and the growing market in alternate finance who put these deals together. Bankers and funders tell Leasing News they have received almost all of their franchise applicants from a handful of sources that concentrated solely on franchise. They are not lease brokers.
[headlines]
--------------------------------------------------------------

Equipment Leasing Account Executive

What sets CoreTech apart from other equipment leasing companies is our team members and impeccable reputation. Are you unhappy with the ethics of your company and the promises made to you? Come to Newport Beach and join us.
To learn more, please click here
www.coretechleasing.com
CoreTech specializes in medium to
large size companies and firms

Over 100 law firms trust CoreTech for their leasing needs, why wouldn't you?


[headlines]
--------------------------------------------------------------
Marlin Business Services Earnings Call Transcript
Highlights by Christopher Menkin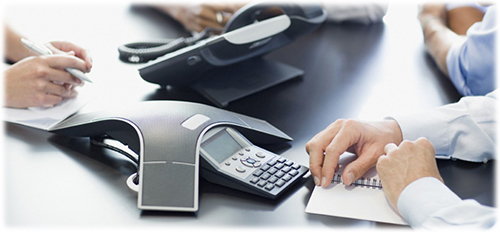 Jeff Hilzinger, President & CEO
"...in the quarter we referred or sold a combined $42.5 million of leases and loans as part of Marlin's ongoing capital markets activities. As a combined result of these origination and capital markets activities, our investment in leases and loans grew to a record $911.2 million up more than 3% compared to the previous quarter and up 15% from a year ago."
page 1
"...ongoing success we are seeing with our funding stream working capital loan business and our direct go-to-market strategy.
During the fourth quarter, funding stream origination volume of $16.5 million comprised nearly 9% of total sourced originations. This was up from $11.3 million or 7% of total sourced originations a year ago. For the full year, funding stream originations totaled $59 million up nearly 65% compared to 2016....Since introducing this product to the market late in 2015, we've now originated over $100 million of funding stream loans...averaging our approximate 350,000 lifetime end user customers, including approximately 8,000 new small business customers that became part of the Marlin ecosystem during the fourth quarter alone."
Page 2
"As evidence of the gains we have generated from these efforts, during 2017 the company originated $2.1 million per employee as compared to $1.6 million in 2016 and $1.2 million in 2015 or increases of 29.3% and 30.2% respectively and we expect this trend to continue in 2018."
page 3
Taylor Kamp, SVP &CFO
"For the full-year 2017, adjusted basis net income was $18.9 million or $1.50 per diluted share compared to $17.3 million and $1.38 per diluted share in 2016.
Fourth quarter yield on equipment finance originations was 9.46% down 53 basis points from the prior quarter due to channel mix. The yield on funding stream originations for the quarter was 32.73% compared to 33.51% for the third quarter.
For the quarter total yield on new originations funded of 11.59% was down 59 basis points from the prior quarter and up nine basis points from the fourth quarter of 2016. Approximately 80% of funding stream's loans were originated with existing Marlin customers as we continue to be focused on maintaining superior credit quality in this product.
Referral volume of $6.5 million was down $6.6 million from the prior quarter but up $1 million from the fourth quarter of 2016. Most of the referral volume continues to be generated by Horizon Keystone acquired in January of 2017."
page 6
"...we sold 69 million of assets during 2017 on a plan of 60 million. So, we did sell a little bit more than we had in the original plan, but not that much.
There definitely was a shift from the third quarter to fourth quarter. We undersold in the third quarter, primarily because we felt that we would have friendlier market conditions in the fourth quarter, which we definitely did.
So, we deftly shifted a little bit from the third to the fourth quarter to take advantage of that and then we sold a little bit more than what we had in the original plan again because the pricing that the market presented to us in the fourth quarter was really, really good. So that it was really more opportunistic than it was -- than it was strategic."
page 9
Jeff Hilzinger, President & CEO
"There are a lot of platforms out there that look like Horizon Keystone. It's a very fragmented broker community. It's a broker community that's experiencing a lot of generational transitions and there's a lot of opportunity for a company like Marlin to be able to extend its equipment finance business through the acquisition of these kinds of broker platforms.
And that's a very important part of what will be our M&A strategy going forward. And in fact, we reconceptualize the purpose of our brokerage platform from being exclusively focused on originating assets to really using its origination capability to be able to understand and create close relationships with brokers that we really respect and ultimately hopefully be in a position where we can be a potential acquirer when there's an event or there's some sort of a requirement on the broker's part that might having an acquisition by Marlin makes sense."
page 11
"I would say that there has been a lot shift in the independent equipment finance part of the commercial finance industry over the last six months. You have -- Leaf is now owned by a bank, [Vitus] is now owned by a bank. You got Newman which is a start up with a bank and I think that -- I think that that's actually all is good for the industry and we don't really compete that directly against any of them and the reality is that if you talk all of those independent finance company then you add it all their origination volumes together, it's a spec of market share.
So, it's a huge market that's very fragmented. There's a ton of opportunity for a lot of people and it's not a zero-sum game in any way. So, it's the way the world works and we feel like we're as competitive as anybody. And that we ultimately can win in any environment."
Page 14
Seeking Alpha Transcript
https://seekingalpha.com/article/4142679-marlin-business-services-mrln-ceo-jeff-hilzinger-q4-2017-results-earnings-call-transcript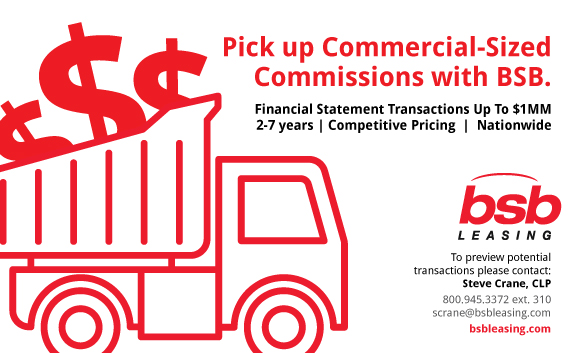 [headlines]
--------------------------------------------------------------
Rates Will Be Going Up


By Mr. Terry Winders, CLFP
Most of the economists and the press are presenting the future as being very bright and predict the economy will improve. The real question to us in the financial markets is what is going to happen to rates. If history is any teacher, rates should start to rise.
The dilemma for lessors, as for those making business loans, is how we are committed to fixed rates. Financial institutions in the past that discovered that their source of funding was on variable rate, while most of their leases were on fixed rates, lost money. Their margins were squeezed as the cost of money increased and the lease was fixed. It was also difficult to sell off the leases. There have been times, especially the 1960's, when fixed rates were quite high and the rates dropped, but the opposite will be true in the next year or two.
Another problem with variable rate leases is that at one time few lease accounting programs could handle the changes. So we created leases that had fixed payments but a term that allowed for fewer payments or additional payments at the end of the lease, which adjusted to compensate for the rate change during the term.
Current computer- based bookkeeping programs have variable rate modules. Accordingly, it may be wise to acquire a module now so you can familiarize yourself on how it works before offering it to your clients.
Variable rates will be hard to sell but, if the concern for margins is reduced by the ability to raise rates, then at the start, variable rates will be lower than fixed rates. Of course, lessors with investors may be able to attract more business but likely not in today's market as the rates will be rising, not falling.
Variable rates will be on capital leases because they are booked like a loan. However, it will be hard to make a variable rate on true leasing because the tax consequences are affected by the size of the payments.
Funding sources tend to get tighter and want to shorten terms as rates begin to rise. Leases are easy to fund on 36 months but will get harder as the term moves to 48, 60 or 72 months.
Those that hold leases for a short time, hoping to offer a larger portfolio to a funding source, will find that rising rates can squeeze margins if they hold a lease for too long. In addition, accounting changes may stimulate more shorter terms than longer terms.
The future is uncertain but rates are as low as they have been in a very long time. The fact remains that any pressure on the economy will cause rates to rise. It is important to get prepared to handle a changing marketplace and be able to adapt quickly. Unprepared lessors will find themselves with a shrinking portfolio.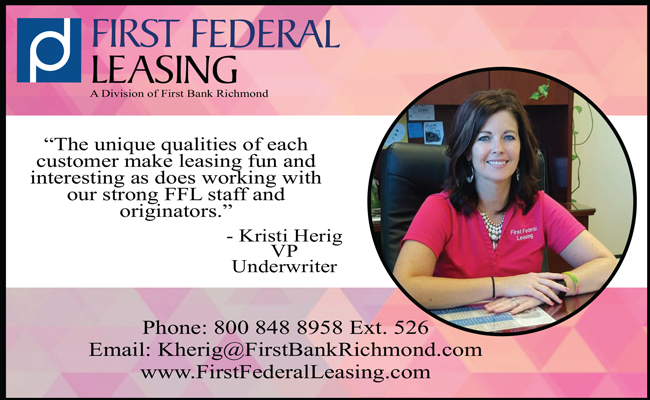 [headlines]
--------------------------------------------------------------
Leasing News Advisor
Allan Levine
Mr. Levine joined the advisory board June 6, 2007.
Allan Levine, President
MADI$ON CAPITAL
9D Gwynns Mill Court
Owings Mills, MD 21117
alevine@madisoncapital.com
Direct Line: 443.796.7337
Office: 443.796.7333
fax: 443.796.7200
Equipment and Vehicle Leasing Solutions
www.madisoncapital.com
Allan Levine, co-founder of Madison Capital, and for most or most of his career served as President and Chief Operating Officer of the company. After college, Mr. Levine began his marketing career with the Polaroid Corporation. He reportedly learned much of his sales and marketing skills at Polaroid. In 1971, he began working with a firm focused on vehicle and small-ticket equipment leasing. In 1974, Allan partnered with a local auto dealership group and started Fox Auto & Truck Discount Leasing Company, which eventually merged with Harbor Leasing to become Madison Capital in August of 1997.
Stepping down as President of Madison Capital a year ago, Allan says he is having the best time continuing partner responsibilities by supporting credit, being on the management team, and Board of Directors. And, "doing what I love best is, continuing to provide financing solutions for my current, many past and future clients." As it turns out, he reports he is busier than ever.
Allan has served on many boards and committees throughout the leasing industry, and has been active in community organizations. His involvement has included the local chapter of the National Vehicle Leasing Association. He also has served on The Equipment Leasing and Finance Association's Committee for Independent Leasing Companies and its Future Council group. He served on the board and was editor of the Eastern Association of Equipment Leasing's quarterly publication, until it merged with what is now the National Equipment Finance Association.
Mr. Levine is currently on the advisory board of Maryland Financial Bank. He is also on the board, finance committee, and executive of Woodholme Country club (it is his local golf stop). He is a past Chairman of the Board of The Chimes, an international not-for-profit serving over 20,000 individuals with development disabilities and employs more than 2,300 employees.
He was Vice President of The Jewish Community Center and on its board of directors for many years. He has also served, at the board and committee levels of additional local philanthropic and community organizations. He is a past trustee of The Maryland Zoo, which is the fourth largest in the US. He is past Chair of The Gordon Center (a 550-seat boutique venue for the performing arts). He has also served as a big brother in that local organization.
Allan was most recently appointed to the board of directors of Jewish Communal Services, the driving force for many Social Services in Maryland. He is a graduate of the University of Maryland where he played lacrosse. He is married and has 7 grandchildren.
[headlines]
--------------------------------------------------------------
The World's Most Visited Cities - Chart
By Martin Armstrong, www.satista.com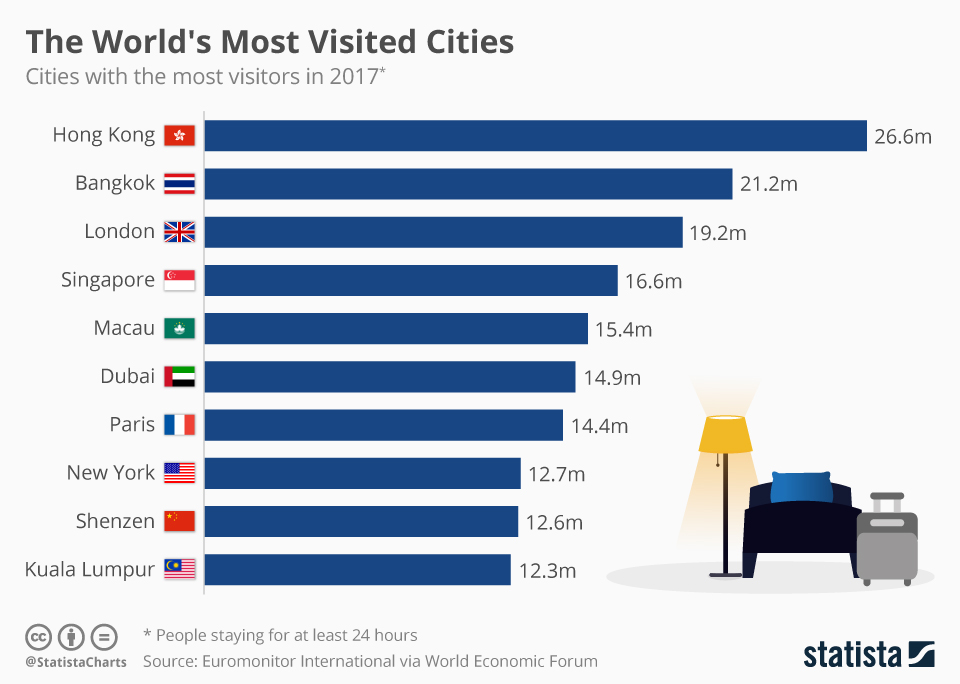 The latest Euromonitor data, as cited by WEF, has revealed the most visited cities in the world for 2017. Top of the list again, and due largely to domestic visits from mainland China, is Hong Kong. A huge 26.6 million people spent at least one night visiting the city last year - a long way ahead of second-placed Bangkok with 21.2 million. Breaking up Asia's dominance in the top half of the list is London, which hosted 19.2 million tourists.
https://www.statista.com/chart/12742/the-worlds-most-visited-cities/
[headlines]
--------------------------------------------------------------
Labrador Retriever
Boston, Massachusetts Adopt-a-Dog
Mary Poppins
(Often these photos are not as flattering as they should be,
but what I look for is the "look" in the eyes in choosing. Editor)
ID@A259745
Female
6 Years Old (estimated)
Foster Home since Dec. 7, 2017
"Shelter Staff made the following comments about this animal:
Please note Mary Poppins, MP for short, is in a foster home, so meeting with her will require scheduling. Please contact the Animal Rescue League of Boston via phone or email to learn more about this pup looking for her forever home.
"4 yr old Mary Poppins is currently taking a well deserved rest from kennel life in a foster. Here she has shown us that she thrives in a calm and loving home. She is completely house & crate trained, walks great on leash and even knows a few commands. MP LOVES fetch & soccer but can also be happy hanging on the couch soaking up cuddles. She walks well on leash with other dogs, but isn't into playing with other dogs, just likes playing games with people. Mary is friendly to new people but may take some time to develope a bond, once she knows you she is your girl forever! Because of the time it takes for her to warm up to new people and animals she is looking for a home where she can be the center of attention.
"For more information about this animal, call:
Animal Rescue League of Boston – Dedham Shelter at (781) 326-0729
Ask for information about animal ID number A259745"
Animal Rescue League of Boston
Dedham Shelter
55 Anna Place
Dedham, MA 02026
Phone Number: (781) 326-0729
Fax Number: (781) 461-8367
http://www.arlboston.org/
dedham@arlboston.org


Adopt a Pet
http://www.adoptapet.com/
[headlines]
--------------------------------------------------------------

Day In American History
Select a month and a day

Actual dates are up-dated annually.
Any missing days to be completed in the near future.
This Day in American History
Edited by Ralph Mango
Since Ralph Mango has taken over the role of associate editor, actually proofing and reviewing the final draft of each news edition, he has also gotten interested in "This Day in American History." His role is not only to proof it, fix grammar, take out redundancy, but add events missed, as well as have me explain or re-write original items.
This feature began over 30 years when I would include what happened in the day of the month that I sent a birthday card to a client, friend, or vendor, where I knew their birthdate. Originally it was put together from various American history books, where I was a history buff. It was before the internet, which brought even more opportunities, including links to footnote events.
I am sure it takes Ralph over an hour each issue, as it certainly takes me that long also, to make corrections or explain further, as well as add new events. Sometimes the day has not been up-dated in five years or longer as each one is completed for a news edition.
I keep thinking they are getting too long, but then, we might leave out an interesting fact that occurred that day. Certainly they may help you if you watch Jeopardy, or play Trivial Pursuit.
[headlines]
--------------------------------------------------------------
News Briefs----

Yellen says prices 'high' for stocks, commercial real estate
but stopped short of saying those markets are in a bubble
http://www.sfgate.com/news/article/Yellen-says-prices-high-for-stocks-commercial-12550373.php
Deutsche Bank is still recovering from 2015 fines
CEO says after it posts third consecutive annual loss
https://www.cnbc.com/2018/02/02/deutsche-bank-earnings-results-2-point-75-billion-loss-in-fourth-quarter.html
You have been lied to about inflation and here is the proof
Take a look at where we have gone since 2000 to today
http://www.mybudget360.com/you-have-been-lied-to-about-inflation-and-here-is-the-proof-2000-to-2018/
[headlines]
--------------------------------------------------------------

You May Have Missed---
Government set to borrow nearly $1 trillion this year,
an 84 percent jump from last year
http://cagotribune.com/news/ns/ct-spending-debt-analysis-20180203-story.html
[headlines]
--------------------------------------------------------------
Winter Poem
-- This Is Just to Say
By William Carlos Williams
I have eaten
the plums
that were in
the icebox
and which
you were probably
saving
for breakfast
Forgive me
they were delicious
so sweet
and so cold
[headlines]
--------------------------------------------------------------

Sports Briefs---

Report: 49ers, Jimmy Garoppolo nearing agreement
on long-term contract
http://www.sfgate.com/49ers/article/Report-49ers-Jimmy-Garoppolo
-nearing-agreement-12550146.php
[headlines]
--------------------------------------------------------------


California Nuts Briefs---
Report: power lines sparked 2 Northern California wildfires
http://www.sfgate.com/news/article/PG-E-northern-california-wildfires-cause-sonoma-12550436.php

Apple buys North San Jose sites where it plans a campus
https://www.mercurynews.com/2018/02/02/apple-buys-north-san-jose-sites-where-it
-plans-a-campus/
[headlines]
--------------------------------------------------------------



"Gimme that Wine"

http://www.youtube.com/watch?v=EJnQoi8DSE8
Berger on wine: On the rise with Freemark Abbey in Napa Valley
http://www.pressdemocrat.com/lifestyle/7346772-181/berger-on-wine-on-the
Corey Beck named CEO of the Family Coppola
https://www.winebusiness.com/people/?go=getPeopleArticle&dataid=195255
Vintage House and Villagio Play Nice & Naughty
in Yountville Come Spring
http://blog.sfgate.com/storystudio/2018/01/23/vintage-house-and-villagio-play-nice-naughty-in-yountville-come-spring-2/?ntv_a=-moDANwYbAq7IPA
Wine Prices by vintage
http://www.winezap.com
http://www.wine-searcher.com/
US/International Wine Events
http://www.localwineevents.com/
Leasing News Wine & Spirits Page
http://two.leasingnews.org/Recommendations/wnensprts.htm

[headlines]
----------------------------------------------------------------
This Day in History
1631 - English clergyman Roger Williams first arrived in America. He soon began questioning Massachusetts' religious policies which fused church and state matters. Williams was banished to Rhode Island five years later, where at Providence, he established the first Baptist church in America. He is known today as the "Founder of Rhode Island."
http://memory.loc.gov/ammem/today/feb05.html
1644 - The first branding law by a colony was enacted by Connecticut. It provided that all cattle and swine older than six months be earmarked or branded before May 1, 1644, and that the marks be registered. The penalty for violation was five shillings a head, two of which were paid to informers.
1723 - Birthday of John Witherspoon (d. 1794), near Edinburgh, Scotland. Clergyman, signer of the Declaration of Independence and reputed coiner of the word "Americanism" (in 1781). He was one of the hardest workers on the Constitution and for the United States, according to historians. When he arrived from Scotland, he had brought three hundred books with him, donated it to College of New Jersey (now Princeton University), where he became president, was active as a minister, and he built the library and the college. Five months after signing the Declaration, the British burned his library. As one colleague reported, "He would lay aside the cloth to take revenge on them, I believe he would send them to the devil if he could."
http://thedeclarationofindependence.org/JohnWitherspoon.com/
http://www.ushistory.org/declaration/signers/witherspoon.htm
1736 - The English Wesley brothers, John (32) and Charles (28), first arrived in America at Savannah, GA. They had been invited by Georgia governor James Oglethorpe as missionaries to the American Indians. They were co-founders of Methodism.
http://gbgm-umc.org/umhistory/wesley/
1777 - Changing European historic tradition, King George abolished laws of entail and primogeniture. Entail is a mean of willing property to a specific and unchangeable hierarchy of inheritors. Primogeniture is the right of the eldest child in a family, usually the eldest son, to inherit his parents' entire estate. In Europe, all property and rights went to the first born, and were willed primarily to the first born male, with the rest of the family having to depend on the eldest son. This was one of the most profound, far-reaching changes to both the financial and moral differences between the old world and the new world.
1778 – South Carolina became the second state to ratify the Articles of Confederation.
1780 - The estimated colonial population was 2,782,000. The winter was very cold and the Continental Army had suffered its worst privations, its greatest defeats, and its darkest hours. It would continue to lose battles but, turned into a well-trained fighting force by European officers and aided by allied French forces, it endured and marched to ultimate victory at Yorktown, VA, in August, 1781. The diplomatic struggle continued. Primary articles of peace were secured on November 30, 1782, after long and difficult negotiations. The Treaty of Paris, by which the war officially ended and independence formally acknowledged by Great Britain, was not signed until September 3, 1783.
1784 – Nancy Hanks Lincoln (d. 1818) was born in Hampshire County, VA. She was the mother of Abraham Lincoln.
1817 – The first gas company in the US, in Baltimore, as the provider of gas for street lights, was founded.
1846 - The first newspaper published on the Pacific Coast was the Oregon Spectator, a semimonthly issued in Oregon City, OR. Its slogan was "Westward the star of the empire takes its way."
1849 – The University of Wisconsin's first class meets at Madison Female Academy.
1856 - Chinese New Year began in San Francisco. New Year's Eve was celebrated by the Celestials last night with the explosion of millions of firecrackers.
1861 - Louisiana delegation except Dominique Bouligny withdraws from Congress. Mr. Bouligny was opposed to the doctrine of secession, and was the only representative from a seceding state that did not leave his seat. During the Civil War he remained in the north, dying in Washington before its close.
http://famousamericans.net/dominiquebouligny/
http://www.congressionalcemetery.org/PDF/Obits/B/Obits_Bouligny.PDF
1861 - Cincinnati, Ohio resident Samuel Goodale patented the moving picture peep show machine. After depositing a coin and turning a crank on the side of the ornate box, a flickering movie appeared.
Pictures were placed on leaves fastened by one edge to an axis in such a way that they stood out like spokes. As the shaft revolved, different images were seen in motion.
1865 – Union and Confederate forces around Petersburg, Virginia, begin a three-day battle that produces 3,000 casualties but ends with no significant advantage for either side. Dabney's Mill was another attempt by Union General Ulysses S. Grant to break the siege of Petersburg and Richmond, Virginia. In 1864, Grant and Confederate General Robert E. Lee pounded each other as they wheeled south around the cities. After a month of heavy battling that produced the highest casualty rates of the war, Grant and Lee settled into trenches around Petersburg. These lines eventually stretched 25 miles to Richmond, and the stalemate continued for 10 months. The chase ended in April when Lee surrendered at Appomattox Court House.
1870 – The first motion picture shown to a theater audience was in Philadelphia.
1883 - The Southern Pacific Railroad completes its transcontinental "Sunset Route" from New Orleans to California, consolidating its dominance over rail traffic to the Pacific. One of the most powerful railroad companies of the 19th century, the "Espee" (as the railroad was often called) originated in an ambitious plan conceived in 1870 by the "Big Four" western railroad barons: Collis P. Huntington, Charles Crocker, Leland Stanford, and Mark Hopkins. A year earlier, the Big Four's western-based Central Pacific had linked up with the eastern-based Union Pacific in Utah, creating the first transcontinental American railway. With that finished, the "Big Four" began to look for ways to increase their control over West Coast shipping, and decided to focus their efforts on extending the California-based Southern Pacific southward. By 1877, the Southern Pacific controlled 85 percent of California's railroad mileage. Huntington, who now dominated the company, saw an excellent opportunity to create a transcontinental line through the southern United States. Huntington had to act fast if was to beat the competition. The Texas and Pacific Railroad was already pushing westward toward the Pacific at a fast pace. Marshalling his awesome energy and financial resources, Huntington began driving his Southern Pacific line eastward. He won the race in 1881, when he linked the Southern Pacific to the Santa Fe Railroad at Deming, New Mexico, creating the second American transcontinental railway. Two years later, on February 5, 1883, Huntington gained full control of a number of smaller railroads, creating the Southern Pacific's "Sunset Route" from New Orleans to California. With the "Sunset Route," Huntington confirmed his domination over California rails. He had taken considerable financial risks to build the Southern Pacific system, and he collected very considerable financial rewards. The Southern Pacific had a near monopoly over rail service to California, and Huntington and his associates took advantage of the situation by charging high shipping rates. Termed "the Octopus" for its tentacle stranglehold on much of the California economy, the Southern Pacific inspired Californians to create some of the first strong public regulations over railroads in American history. But despite the anger and outrage Huntington's exploitation inspired, few would deny that the mighty Southern Pacific Railroad played an essential role in fostering the growth of a vibrant California economy for decades to come.
1887 - The Chicago Evangelization Society was organized by evangelist D. L. Moody, 50. Two years later, the Society established the Bible Institute for Home and Foreign Missions. Moody died in 1899, and in 1900 the school was renamed Moody Bible Institute.
1887 - San Francisco, California had its greatest snowfall ever with 3.7 inches falling. The western hills of the city recorded up to 7 inches.
Excited crowds went on a snowball throwing rampage.
1889 - According to many sources on the internet, but not confirmed and widely disputed, the word "hamburger" first appears in the Walla Walla Union newspaper. It is perhaps this allegation that MacDonald's TV advertisement: "How ya doin'? How you doin'?" Fellow meets his girl, and asks here where she is from: "Walla, Walla." Louis Lassen of Louis' Lunch, a small lunch wagon in New Haven, CT, is said to have sold the first hamburger and steak sandwich in the U.S. in 1900. While this date and event appears on many "internet calendars," we could not confirm nor deny it.
http://www.whatscookingamerica.net/History/HamburgerHistory.htm
http://www.geography.ccsu.edu/harmonj/atlas/burgers.html
1900 - Surrealist painter Yves Tanguy (d. 1955) was born in Paris.
http://www.cosmopolis.ch/english/cosmo14/yvestanguy.htm
http://www.ibiblio.org/wm/paint/glo/surrealism/
http://www.artcyclopedia.com/artists/tanguy_yves.html
1900 – The US and UK signed a treaty for the Panama Canal.
1901 – Adlai E. Stevenson (d. 1965) was born in Los Angeles. A former governor of Illinois, he was twice defeated for President in landslides by Dwight Eisenhower in 1952 and 1956. He served as UN Ambassador under President Kennedy and is famously remembered for his firm stance in the UN Security Council, directly asking Soviet Ambassador Zorin if Russia was delivering missiles into Cuba. When Zorin responded that he will answer in due time, Stevenson replied "I am prepared to wait until hell freezes over," then produced photos of the missiles in Cuba. Historian Arthur Schlesinger, who served as one of his speechwriters, wrote that Stevenson was a "great creative figure in American politics. He turned the Democratic Party around in the fifties and made JFK possible...to the United States and the world he was the voice of a reasonable, civilized, and elevated America.
1901 – US Steel was established by J. P. Morgan.
1914 - Birthday of famous American author William Burroughs (d. 1997), St. Louis, Missouri. His "Naked Lunch" is considered an American classic. Perhaps not realized by many, he is the scion of the famous computer business corporation, graduate of Harvard University, besides being well known for his drug experiments.
http://www.altreel.com/cult-fiction/Burroughs.html
http://www.streettech.com/bcp/BCPgraf/Glossary/gloss1.html#Burroughs
1916 - For the Victor Talking Machine Company, Enrico Caruso recorded "O Solo Mio". The company eventually became Victor Records, then RCA Victor
1917 - Mexico's present constitution was adopted, embracing major social reforms. This is a national holiday in Mexico.
1917 - An Immigration Act was passed by Congress over President Woodrow Wilson's veto on December 14, 1916. The law required a literacy test for immigrants and barred Asian laborers, except for those from countries with special agreements or treaties with the United States. A series of reforms was introduced and passed over Wilson's veto. The country was moving to an isolationist policy.
1918 – Stephen Thompson shot down a German airplane. It was the first aerial victory of World War I for the US. Separately, the SS Tuscania was torpedoed off the coast of Ireland. It was the first ship carrying American troops to Europe to be torpedoed and sunk.
1919 – Charlie Chaplin, Douglas Fairbanks, Mary Pickford and D.W. Griffith established United Artists.
1921- The New York Yankees purchased 10 acres in The Bronx as the site for Yankee Stadium which opened in April, 1923. They paid $600,000 to William Waldorf Astor, owner of the lumberyard located there.
1922 – Readers Digest was published for the first time. DeWitt Wallace and his wife, Lila, published the magazine designed to provide abridged articles on a wide variety of subjects, for easy reading. They published and direct marketed the magazine themselves, leading to a circulation of over 10 million copies in the United States and is still believed to be the best-selling consumer magazine in the country.
1924 - President Wilson was the first President buried in Washington, in the National Cathedral, the Protestant Episcopal Cathedral of Sts Peter and Paul.
1926 – Arthur Ochs Sulzberger (d. 2012) was born in NYC. His maternal grandfather, Adolph Ochs, was the former publisher and owner of The New York Times. Sulzberger became publisher of The Times in 1963 at age 37. Under his leadership the news staff was expanded considerably and was publisher when the newspaper won a Pulitzer in 1972 for publishing The Pentagon Papers.
1929 - Birthday of drummer and author Hal Blaine was born Harold Simon Belsky, Holyoke, MA.
http://www.molehillgroup.com/hal_blaine.htm
http://www.drummerworld.com/drummers/Hal%20Blaine.html
http://www.halblaine.com/
1933 - Golden Gate Bridge work commences in San Francisco. The Bridge opened May 28, 1937.
http://www.goldengatebridge.org/photos/history.html
http://www.sfmuseum.net/hist10/strauss.html
1933 - Country singer Claude King (d. 2013) was born in Shreveport, Louisiana. His recording of "Wolverton Mountain" was a big hit on both the pop and country charts in 1962.
1934 - Birthday of Henry "Hank" Aaron, Mobile, AL. Baseball executive and Baseball Hall of Fame outfielder. When he retired, he held Major League records for most career home runs (755), home runs with one club (Braves, 733), RBIs (2,297), total bases (6,856), most games played (3,298) and many others. Hit 20 or more home runs for 20 consecutive seasons (1955-1974) and was named to 24 All Star games.
http://www.baseballhalloffame.org/hofers_and_honorees
/hofer_bios/aaron_hank.htm
1936 - Birthday of vocalist June Tyson (d. 1992), Albermarle, NC
http://www.artistdirect.com/music/artist/card/0,,504102,00.html
http://www.edmicheljazzproducer.com/sun_ra.htm
1936 - The first Charlie Chaplin talkie, "Modern Times", was released. Chaplin's voice was heard in the film, but he was difficult to understand as he was singing gibberish that no one understood. Paulette Goddard, who played the part of a waif, was the movie's star.
http://www.filmsite.org/mode.html
1937 – President Franklin Roosevelt proposed a plan to enlarge the Supreme Court. The Supreme Court became Roosevelt's primary focus during his second term, after the court overturned many of his programs. In particular in 1935, the Court unanimously ruled that the National Recovery Act (NRA) was an unconstitutional delegation of legislative power to the President. Roosevelt stunned Congress in early 1937 by proposing a law to allow him to appoint up to six new justices, what he referred to as a "persistent infusion of new blood." This "court packing" plan ran into intense political opposition from his own party, led by Vice President Garner, since it upset the separation of powers and gave the President control over the Court. Roosevelt's proposal to expand the court failed, but by 1941, Roosevelt had appointed eight of the nine justices of the court, a change in membership which resulted in a court that began to ratify his policies.
1940 - Glenn Miller records "Tuxedo Junction," (Bluebird 10612).
1941 - Motown songwriter and sometime singer Barrett Strong was born in West Point, Mississippi. Strong's 1960 recording of "Money" was one of the first hits for Berry Gordy's Motown Records. But Strong soon began concentrating on songwriting, collaborating with Norman Whitfield on some of the Temptations' biggest hits, including "Just My Imagination," "Psychedelic Shack" and "Cloud Nine."
1941 – Steven Cannell (d. 2010) was born in LA. After starting his career as a television script writer, Cannell created or co-created several dozen successful TV series from the 1970s to the 1990s, often with his creative partner Frank Lupo. Cannell's creations included "The Rockford Files," "The A-Team," "The Greatest American Hero," and "The Commish." He won the Emmy for Outstanding Drama Series in 1978 for "The Rockford Files".
1942 - Roger Staubach, Dallas Cowboys' Pro Football Hall of Fame quarterback, was born Cincinnati, OH. Heisman Trophy winner as Navy junior in 1963; led Dallas to 2 Super Bowl titles (1972, 1978) and was Super Bowl MVP in 1972. 5-time leading passer in NFC (1971, 73, 77-79). In 2010, Staubach was named the No. 1 Dallas Cowboy of all-time according to a poll conducted by the Dallas Morning News. After graduating from the Naval Academy, Staubach chose to volunteer for a one-year tour of duty in Vietnam, putting his NFL aspirations on hold. He served as a Supply Corps officer for the Navy at the Chu Lai base until 1967, commanding 41 enlisted men. In 1977, he started a commercial real estate business, The Staubach Company, in partnership with Robert Holloway Jr., and took over full-time after he retired from the Cowboys in 1980. On July 11, 2008, The Staubach Company was sold to Jones Lange LaSalle for $613 million.
1942 - Birthday of pianist Keith Ingham, London, England
http://www.jazzcanadiana.on.ca/_Ingham.htm
http://www.jazzcanadiana.on.ca/INGHAM.HTM
http://www.jazzbymail.com/artists/ingham.html
1943 – Nolan Bushnell, the founder of Atari and Chuck E. Cheese, was born in Clearfield, UT. He was named one of Newsweek's "50 Men Who Changed America." Bushnell has started more than twenty companies and is one of the founding fathers of the video game industry. I did most of his
equipment leases, running into him cold calling at Scott Blvd. in Santa Clara, California, where he was throwing out TV cases to make Pong, a popular game for bars and restaurants.
1944 - Guitarist and keyboard player Al Kooper, a major figure in the blues-rock movement of the 1960's, was born Alan Peter Kuperschmidt in Brooklyn, New York. In 1965, he helped form the Blues Project. And two years later, he and Steve Katz put together Blood, Sweat and Tears, but Kooper left the group before it achieved commercial success. By the '70s, Kooper was involved more in producing than recording. He discovered the groups Lynyrd Skynyrd and the Tubes.
http://www.alkooper.com/bio.html
http://jhendrix110.tripod.com/AlKooper.html
1945 - RUDOLPH, DONALD E., Medal of Honor
Rank and organization: Second Lieutenant, U.S. Army, Company E, 20th Infantry, 6th Infantry Division. Place and date: Munoz, Luzon, Philippine Islands, 5 February 1945. Entered service at: Minneapolis, Minn. Birth: South Haven, Minn. G.O. No.: 77, 10 September 1945. Citation: 2d Lt. Rudolph (then T/Sgt.) was acting as platoon leader at Munoz, Luzon, Philippine Islands. While administering first aid on the battlefield, he observed enemy fire issuing from a nearby culvert. Crawling to the culvert with rifle and grenades, he killed 3 of the enemy concealed there. He then worked his way across open terrain toward a line of enemy pillboxes which had immobilized his company. Nearing the first pillbox, he hurled a grenade through its embrasure and charged the position. With his bare hands he tore away the wood and tin covering, then dropped a grenade through the opening, killing the enemy gunners and destroying their machinegun. Ordering several riflemen to cover his further advance, 2d Lt. Rudolph seized a pick mattock and made his way to the second pillbox. Piercing its top with the mattock, he dropped a grenade through the hole, fired several rounds from his rifle into it and smothered any surviving enemy by sealing the hole and the embrasure with earth. In quick succession he attacked and neutralized 6 more pillboxes. Later, when his platoon was attacked by an enemy tank, he advanced under covering fire, climbed to the top of the tank and dropped a white phosphorus grenade through the turret, destroying the crew. Through his outstanding heroism, superb courage, and leadership, and complete disregard for his own safety, 2d Lt. Rudolph cleared a path for an advance which culminated in one of the most decisive victories of the Philippine campaign.
1945 - VIALE, ROBERT M., Medal of Honor
Rank and organization: Second Lieutenant, U.S. Army, Company K, 148th Infantry, 37th Infantry Division. Place and date: Manila, Luzon, Philippine Islands, 5 February 1945. Entered service at: Ukiah, Calif. Birth: Bayside, Calif. G.O. No.: 92, 25 October 1945. Citation: He displayed conspicuous gallantry and intrepidity above and beyond the call of duty. Forced by the enemy's detonation of prepared demolitions to shift the course of his advance through the city, he led the 1st platoon toward a small bridge, where heavy fire from 3 enemy pillboxes halted the unit. With 2 men he crossed the bridge behind screening grenade smoke to attack the pillboxes. The first he knocked out himself while covered by his men's protecting fire; the other 2 were silenced by 1 of his companions and a bazooka team which he had called up. He suffered a painful wound in the right arm during the action. After his entire platoon had joined him, he pushed ahead through mortar fire and encircling flames. Blocked from the only escape route by an enemy machinegun placed at a street corner, he entered a nearby building with his men to explore possible means of reducing the emplacement. In 1 room he found civilians huddled together, in another, a small window placed high in the wall and reached by a ladder. Because of the relative positions of the window, ladder, and enemy emplacement, he decided that he, being left-handed, could better hurl a grenade than 1 of his men who had made an unsuccessful attempt. Grasping an armed grenade, he started up the ladder. His wounded right arm weakened, and, as he tried to steady himself, the grenade fell to the floor. In the 5 seconds before the grenade would explode, he dropped down, recovered the grenade and looked for a place to dispose of it safely. Finding no way to get rid of the grenade without exposing his own men or the civilians to injury or death, he turned to the wall, held it close to his body and bent over it as it exploded. 2d Lt. Viale died in a few minutes, but his heroic act saved the lives of others.
1945 – As he said he would when he was driven from the Philippines in 1942, Gen. Douglas MacArthur returned.
1948 - Top Hits
"Golden Earrings" - Peggy Lee
"How Soon" - Jack Owens
"Ballerina" - Vaughn Monroe
"I'll Hold You in My Heart (Till I Can Hold You in My Arms)" - Eddy Arnold
1948 - Dick Button became the first American to win a gold medal in figure skating when he triumphed at the Fifth Winter Olympics at St. Moritz, Switzerland. Button earned a second gold medal four years later at Oslo, Norway.
1950 - Stan Kenton's Band records Shorty Roger's "Jolly Rogers," "Blues in a Riff," Hollywood, CA.
1952 – The first "Don't Walk" sign was installed, in NYC.
1953 - "Peter Pan," the Walt Disney film, opened at the Roxy Theatre in New York City. Although the film is now said to be a great work, not all of the 1953 critics liked the Disney stylization of J.M. Barrie's play.
1953 - Lucille Ball and Desi Arnaz excitedly received the first of several Emmy Awards at the 4th Annual Emmy Awards banquet in Los Angeles. "I Love Lucy" won for Best Situation Comedy and Lucille Ball won for Best Comedienne. Other winners at the event included "Robert Montgomery Presents" for Best Dramatic Program; "Dragnet" for Best Mystery, Action, or Adventure Program; "Your Show of Shows" won for Best Variety Program; and "Time for Beany" was chosen Best Children's Program for the third year in a row. Emmys were originally going to be called "Ikes," a short form for the television iconoscope tube, but the name had problems, as it was also the nickname of war hero and future President Dwight D. Eisenhower. Ultimately, the nickname chosen was a feminization of "Immy," a term commonly used for the early image orthicon camera tube.
1955 - WNEW Radio in New York City announces the results of its annual music popularity poll. The winners are Perry Como, Patti Page, the Crew- Cuts and Ray Anthony.
1955 - The Fontaine Sisters' "Hearts of Stone" hits #1
1956 - Top Hits
"Rock and Roll Waltz" - Kay Starr
"See You Later, Alligator" - Bill Haley & His Comets
"No, Not Much!" - The Four Lads
"Sixteen Tons" - Tennessee Ernie Ford
1957 - Bill Haley and the Comets arrived in London for their first British tour. Haley's popularity was already beginning to decline in North America, but he continued to tour regularly in Britain and Europe through the mid-1970's.
1958 – The Air Force lost a 7,600-pound nuclear bomb in the waters off Tybee Island near Savannah, GA. An F-86 fighter plane collided with the B-47 bomber carrying the bomb. To protect the aircrew from a possible detonation in the event of a crash, the bomb was jettisoned. Following several unsuccessful searches, the bomb was presumed lost somewhere in Wassaw Sound off the shores of Tybee Island. On April 16, the military announced the search had been unsuccessful. They still do not know where it is!
1960 - No. 1 Billboard Pop Hit: "Teen Angel'' by Mark Dinning. Dinning was surrounded by music from an early age: three of his sisters formed the group the Dinning Sisters (which had a top 10 song with the Oscar-winning "Buttons and Bows'') and his baby-sitter was Patti Page. The song debuts at No. 100 on the Hot 100.
1961 - The Shirelles finished their first week at #1 on the music charts with "Will You Love Me Tomorrow." The song spent two weeks at the top spot. It was the group's first #1 song and the first #1 hit for the songwriter. She became a star in her own right, having many singles and albums in the 1970s. Her name is Carole King.
1961 - Two big influences of '60s pop make their debuts. Mary Wells with "Bye Bye Baby" and Gene Pitney with "Love My Life Away." (1961)
1963 - Co-founder of Chess records, Leonard Chess, tells Billboard, "As it stands today, there's virtually no difference between rock & roll, pop & rhythm & blues. The music has completely overlapped."
http://www.ci.chi.il.us/Landmarks/C/Chess.html
1964 - Top Hits
"I Want to Hold Your Hand" - The Beatles
"You Don't Own Me" - Leslie Gore
"Out of Limits" - The Marketts
"Begging to You" - Marty Robbins
1966 - Petula Clark's "My Love" hits #1
1966 - Staff Sergeant Barry Sadler's "Ballad of the Green Berets" entered the US charts on its way to number one. Released at the height of the Vietnam War, it became one of the fastest sellers in the modern record business. It climbed very quickly on the charts and stayed number one for 13 weeks. The song was originally recorded for distribution to American troops, but RCA had Sadler record it with a full complement of studio musicians. Sadler soon resumed his military career, and was not heard from again until 1978 when he was involved in the first of two well-publicized shooting incidents. He later suffered brain damage when he was shot during a robbery at his home in Guatemala.
1966 - Surf-rockers the Marketts enter the Hot 100 for the fifth and last time with the "Batman Theme." It reaches #17 in nine weeks on the charts.
1967 - "The Smothers Brothers Comedy Hour" premieres on CBS (later ABC, NBC). The CBS show lasted until April 4, 1969 when it was cancelled by CBS for being too controversial. The hour-long show strongly influenced television humor during the two years it aired. Tom and Dick, however, frequently found themselves at odds with the censors over material that would be considered tame today. Guests and cast members frequently knocked the Vietnam War and the Nixon Administration. Acts with antiwar protestors such as Harry Belafonte were often cut.
http://timstvshowcase.com/
http://www.tvparty.com/smothers2.html
http://www.smothersbrothers.com/
http://www.masonwilliams-online.com/careertvcom.html
http://www.partialobserver.com/ArticleDisplay.cfm?ArticleID=570
1968 - Dr. Benjamin Spock, Yale University chaplain William Sloan Coffin, novelist Mitchell Goodman, Michael Ferber, a graduate student at Harvard, and Marcus Raskin, a peace activist, are indicted on charges of conspiracy to encourage violations of the draft laws by a grand jury in Boston. The charges are the result of actions taken at a protest rally the previous October at the Lincoln Memorial. The four are convicted and Raskin acquitted on June 14th.
1969 - NOONAN, THOMAS P., JR., Medal of Honor
Rank and organization: Lance Corporal, U.S. Marine Corps, Company G, 2d Battalion, 9th Marines, 3d Marine Division. Place and date: Near Vandergrift Combat Base, A Shau Valley, Republic of Vietnam, 5 February 1969. Entered service at: Brooklyn, N.Y. Born: 18 November 1943, Brooklyn, N.Y. Citation: For conspicuous gallantry and intrepidity at the risk of his life above and beyond the call of duty while serving as a fire team leader with Company G, in operations against the enemy in Quang Tri Province. Company G was directed to move from a position which they had been holding southeast of the Vandergrift Combat Base to an alternate location. As the marines commenced a slow and difficult descent down the side of the hill made extremely slippery by the heavy rains, the leading element came under a heavy fire from a North Vietnamese Army unit occupying well concealed positions in the rocky terrain. Four men were wounded, and repeated attempts to recover them failed because of the intense hostile fire. L/Cpl. Noonan moved from his position of relative security and, maneuvering down the treacherous slope to a location near the injured men, took cover behind some rocks. Shouting words of encouragement to the wounded men to restore their confidence, he dashed across the hazardous terrain and commenced dragging the most seriously wounded man away from the fire-swept area. Although wounded and knocked to the ground by an enemy round, L/Cpl. Noonan recovered rapidly and resumed dragging the man toward the marginal security of a rock. He was, however, mortally wounded before he could reach his destination. His heroic actions inspired his fellow marines to such aggressiveness that they initiated a spirited assault which forced the enemy soldiers to withdraw. L/Cpl. Noonan's indomitable courage, inspiring initiative, and selfless devotion to duty upheld the highest traditions of the Marine Corps and the U.S. Naval Service. He gallantly gave his life for his country.
1969 - Bobby Brown of New Edition was born in Boston. After leaving the teen R&B group, New Edition, he had a string of solo hits, including the million-selling No. 1 song "My Prerogative.'' He has a bit part in the film "Ghostbusters II'' which features his million-selling song "On Our Own.'' In 1992, he married singer Whitney Houston. They eventually divorced after a tumultuous marriage.
http://www.yesterdayland.com/popopedia/shows/music/mu1227.php
1969 - The Beatles "Yellow Submarine" album, the soundtrack to the animated film of that name, is awarded a gold record. The album contains only four previously unreleased Beatles songs: Harrison's "It's All Too Much" and "Only a Northern Song" and Lennon and McCartney's "Hey Bulldog" and "All Together Now." (1969)
1970 - No. 1 Billboard Pop Hit: "Venus,'' The Shocking Blue. The song is the biggest-selling single from Holland.
1971 - Apollo 14 commander Alan B. Shepard Jr. became the fifth human to walk on the moon with astronaut Edgar D. Mitchell.
1972 - Top Hits
"American Pie" - Don McLean
"Let's Stay Together" - Al Green
"Day After Day" - Badfinger
"One's on the Way" - Loretta Lynn
1972 - Paul Simon released his first solo single following his breakup with Art Garfunkel, "Mother and Child Reunion." Recorded in Jamaica, it reached number four on the Billboard Hot 100. The second hit off the record "Me and Julio Down by the Schoolyard," turns out to be one of quirkiest songs of the year.
1972 - Neil Young's "Heart of Gold" is released.
1972 - Bob Douglas became the first black man elected to the Basketball Hall of Fame in Springfield, MA. Douglas not only coached the New York Renaissance, an all-black team which won 88 consecutive games in 1933, he owned the team.
1973 - Elton John's "Crocodile Rock" goes gold.
1974 - Patty Hearst, daughter of newspaper publisher William Randolph Hearst, was kidnapped at gunpoint. It was a major story in its day. Hearst was abducted by a left-wing terrorist group known as the Symbionese Liberation Army. After being isolated and threatened with death, she became supportive of their cause, making propaganda announcements for them and taking part in illegal activities. Hearst was found 19 months after her kidnapping, by which time she was a fugitive wanted for serious crimes. She was held in custody, despite speculation that her family's resources would prevent her spending time in jail. At her trial, the prosecution made Hearst's character and sexual morality an issue, suggesting that she had not been raped while being held prisoner by the SLA. She was found guilty of bank robbery. Her conviction and long prison sentence were widely seen as unjust, but the procedural correctness of her trial was upheld by the courts. Hearst's sentence was commuted by President Carter and she was pardoned by President Clinton. As a side note, the Hearsts hired the assignment editor of KGO-TV to be their spokesman, which opened up the position and he recommended Kit Menkin for the job, which I accepted.
http://www.crimelibrary.com/terrorists_spies/terrorists/hearst/1.htm
1975 - North Vietnamese Gen. Van Tien Dung departs for South Vietnam to take command of communist forces in preparation for a new offensive. In December, 1974, the North Vietnamese 7th Division and the newly formed 3rd Division attacked Phuoc Long Province, north of Saigon. This attack represented an escalation in the "cease-fire war" that started shortly after the Paris Peace Accords were signed in 1973. The North Vietnamese wanted to see how Saigon and Washington would react to a major attack so close to Saigon. President Richard Nixon and his successor, Gerald Ford, had promised to come to the aid of South Vietnam if the North Vietnamese launched a major new offensive. With Nixon's Watergate resignation and Ford facing an increasingly hostile Congress, Hanoi was essentially conducting a "test" attack to see if the United States would honor its commitment to Saigon. The attack was much more successful than the North Vietnamese anticipated: the South Vietnamese soldiers fought poorly and the United States did nothing. Emboldened by their success, the North Vietnamese decided to launch a major offensive against the South Vietnamese. "Campaign 275" began on March 1, 1975. The North Vietnamese forces quickly overran the South Vietnamese and the United States failed to provide the promised support. Saigon fell on April 30 and the South Vietnamese government officially surrendered.
1976 - Before a roaring crowd of fellow countrymen, Austrian Franz Klammer won the downhill ski race at the XII Winter Olympic Games at Innsbruck, Austria. Clad in bright yellow, Klammer electrified a worldwide television audience with his breathtaking run.
1977 - Mary Macgregor's "Torn Between Two Lovers" hits #1
1979 - The Pointer Sisters' version of Bruce Springsteen's "Fire" turns gold the same month as it reaches #2.
1980 - Top Hits
"Rock with You" - Michael Jackson
"Do that to Me One More Time" - The Captain & Tennille
"Coward of the County" - Kenny Rogers
"I'll Be Coming Back for More" - T.G. Sheppard
1981 - Prime Minister Pierre Trudeau inducts singer Joni Mitchell into the Canadian Music Hall of Fame.
1987 - For the first time, the Dow Jones industrial average closed above the 2,200-point mark, closing at 2201.49.
1988 - A rare snow event occurred in southern Louisiana. 2 to 4 inches fell from East Baton Rouge parish to St. Tammany and Washington parish. This was the most snow in southern Louisiana since 1973.
1988 - Top Hits
"Need You Tonight" - INXS
"Could've Been" - Tiffany
"Hazy Shade of Winter" - Bangles
"Wheels" - Restless Heart
1988 - Military strongman General Manuel Antonio Noriega and 16 associates are arrested on drug smuggling and money laundering charges. Noriega, the de facto dictator of Panama since 1983, was charged with smuggling marijuana into the United States, laundering millions of U.S. dollars, and assisting Colombia's Medellin drug cartel in trafficking cocaine to America. The Panamanian leader denied the charges and threatened expulsion of the 10,000 U.S. service personnel and their families stationed around the Panama Canal. In 1968 Noriega, then a first lieutenant in the Panamanian National Guard, played an important part in a coup that ousted President Arnulfo Arias and brought General Omar Torrijos to power. Early the next year, Torrijos rewarded Noriega for his loyalty by promoting him to lieutenant colonel and appointing him chief of military intelligence. In 1970, Noriega, who had first been approached by the Central Intelligence Agency (CIA) while a promising military student in the early 1960s, went on the payroll of the CIA. The United States used Noriega as a check against the left-leaning Torrijos and as an informer on Central American revolutionaries, the Colombian drug cartels, and communist Cuba, which Torrijos, though not a Marxist himself, admired and visited. Noriega, meanwhile, developed his G-2 intelligence agency into a feared secret police force and became involved in the drug trade. The U.S. government was aware of his drug trafficking, and in 1977, he was removed from the CIA payroll. However, in 1981, the United States organized and financed the anti-Sandinista Contras in Nicaragua, and Noriega was brought back into the CIA fold. For a salary of close to $200,000 a year, Noriega provided intelligence about the Sandinistas and Cubans to the Americans and aided the Contras in their drug-trafficking efforts. Noriega's criminal trial began in 1991, and he pleaded innocent. On April 9, 1992, he was found guilty on eight counts of drug trafficking, racketeering, and money laundering, marking the first time in history that a U.S. jury had convicted a foreign leader of criminal charges. He was sentenced to 40 years in federal prison.
1993 - President William Clinton signed the Family and Medical Leave Act, legislation requiring companies with 50 or more employees and all government agencies to allow employees to take up to 12 weeks unpaid leave in a 12-month period to deal with the birth or adoption of a child or to care for a relative with a serious health problem. The bill became effective August 5, 1993.
1994 - Avowed White supremacist Byron de le Beckwith is convicted of the murder of NAACP field representative Medger Evers, after more than thirty years, ending the lengthiest murder case in American history. Evers was gunned down in the driveway of his Jackson, Mississippi home while his wife, Myrlie, and the couple's small children were inside waiting for their father. Beckwith, widely recognized as the killer, was prosecuted for murder in 1964. However, two all-white (and all-male) juries deadlocked and refused to convict Beckwith. A second trial held in the same year resulted in a hung jury. The matter was dropped when it appeared that a conviction would be impossible. Myrlie Evers became the national chairwoman of the NAACP and refused to give up, pressing authorities to re-open the case. In 1989, documents came to light showing that jurors were illegally screened. Prosecutor Bobby DeLaughter worked with Myrlie Evers to force another prosecution of Beckwith. After four years of legal maneuvering, they were finally successful. At the third trial, they produced a riflescope from the murder weapon with Beckwith's fingerprints. Justice was finally achieved when Beckwith was convicted and given a life sentence by a racially diverse jury in 1994. The story was dramatized in Rob Reiner's movie, "Ghosts of Mississippi". Beckwith appealed the conviction, claiming that he had not been granted a speedy trial as required by the Constitution. However, the appeals courts have rejected his argument.
http://www.arlingtoncemetery.com
http://www.galegroup.com/htmm/mwevers.htm
1996 - Bank of America announced it would open a branch on America Online, allowing customers to bank on the Internet. Online banking and financial applications would become extremely successful in attracting customers. Online and mobile banking are commonplace today, expanding across all connected devices.
1996 - General Motors launched a Web site with more than 16,000 pages and 98,000 links. GM's site would become one of the largest on the Web and eventually offered online car shopping.
1996 - The great Arctic outbreak of '96 began to wind down, but not before one more frigid morning. Raleigh-Durham, North Carolina dropped to zero degrees for its coldest February temperature on record. Lakeland and Orlando, Florida recorded subfreezing temperatures with 24 and 26 degrees, respectively. 10 below zero at Lynchburg, Virginia tied its all-time record low. Some of the coldest temperatures in 20 years for southern New England were experienced. Shrewsbury, Massachusetts recorded 23 below and Willimantic, Connecticut fell to 22 below.
1998 - Elton John and Stevie Wonder perform at the White House for US President Bill Clinton and British Prime Minister Tony Blair.
1999 - CityJazz, the new concert facility housing the Down Beat Jazz Hall of Fame, celebrates its grand opening with the help of artists whose presence implies a blessing on the upscale venue. Trumpeter Maynard Ferguson, drummer Elvin Jones, clarinetist Artie Shaw, and pianists Horace Silver and Cecil Taylor, five of only 14 living members of the venerable jazz magazine's Hall of Fame, crowd on stage during the opening ceremonies.
2002 - John Walker Lindh, who was captured on November 25, during the 2001 invasion of Afghanistan while fighting for the Taliban, was indicted by a federal grand jury on 10 charges, alleging that he was trained by Osama bin Laden's network and that he conspired with the Taliban to kill Americans. Walker accepted the plea bargain offered which meant he would plead guilty to two charges: serving in the Taliban army and carrying weapons, also consent to a gag order that would prevent him from making any public statements on the matter for the duration of his twenty-year sentence. In return, all other charges were dropped. He is currently serving his sentence at the federal Supermax facility in Florence, Colorado.
2006 – Super Bowl 40. Seattle scored first late in the first quarter on Josh Brown's 47-yard field goal, a few plays after an offensive pass interference call against wide receiver Darrell Jackson nullified his 16-yard touchdown reception. Then, with less than two minutes left in the first half, Steelers quarterback Ben Roethlisberger ran for a 1-yard sneak. The touchdown was reviewed automatically and upheld on replay review. Pittsburgh took a 14–3 lead on their first drive in the second half with running back Willie Parker's Super Bowl record 75-yard touchdown run. Antwaan Randle El capped off the game with a 43-yard touchdown pass to wide receiver Hines Ward on a fake reverse to give the Steelers a 21–10 edge. (Wikipedia)
2012 – Eli Manning and the New York Giants one-upped Tom Brady and the New England Patriots again, coming back with a last-minute score to beat New England 21-17 for New York's fourth Super Bowl title. It was a rematch of Super Bowl XLII, when Manning led New York past New England to ruin the Pats' bid for a perfect season. But in the end, it was Manning who directed the nine-play, 88-yard drive that put New York ahead when running back Ahmad Bradshaw scored the winning touchdown.
2013 - Founder Michael Dell leads a consortium that announced plans to take Dell private with a $24.4 billion leveraged buyout deal - the largest buyout seen since the recession. Dell Inc. officially went private on October 29, 2013.
2015 - RadioShack, founded in 1921, filed for bankruptcy. The company sold up to half of its stores to Sprint and closed the remainder, disappearing from the fast-changing retail electronics landscape. It was at Radio Shack that Michael Dell was introduced to computers and bought his first one, an Apple II, there.
2017 - The Patriots became the first team to reach nine Super Bowls and defeated the Atlanta Falcons, 34-28 in Super Bowl LI for their fifth Super Bowl title. This ties them with the San Francisco 49ers and Dallas Cowboys for the second-most in NFL history, 1 behind the Pittsburgh Steelers. This was also the first Super Bowl to go into overtime. The Falcons led 21-3 at the half and 28-3 midway into the third quarter, the greatest comeback in Super Bowl history.


Super Bowl Champions:
2006 - Pittsburgh Steelers-21, Seattle Seahawks-10
2012 - New York Giants-21, New England Patriots-17
2017 – New England Patriots-34, Atlanta Falcons-28
-------------------------------------------------------------

SuDoku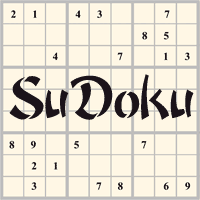 The object is to insert the numbers in the boxes to satisfy only one condition: each row, column and 3x3 box must contain the digits 1 through 9 exactly once. What could be simpler?
http://leasingnews.org/Soduku/soduko-main.htm
--------------------------------------------------------------

Daily Puzzle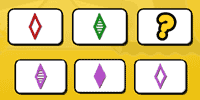 How to play:
http://www.setgame.com/set/puzzle_frame.htm
Refresh for current date:
http://www.setgame.com/set/puzzle_frame.htm
--------------------------------------------------------------


http://www.gasbuddy.com/
http://www.gasbuddy.com/GB_Map_Gas_Prices.aspx
http://www.gasbuddy.com/GB_Mobile_Instructions.aspx
--------------------------------------------------------------

Weather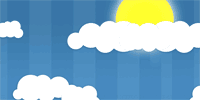 See USA map, click to specific area, no commercials
--------------------------------------------------------------

Traffic Live---
Real Time Traffic Information
You can save up to 20 different routes and check them out with one click,
or type in a new route to learn the traffic live
--------------------------------