Equipment Leasing Account Executive

What sets CoreTech apart from other equipment leasing companies is our team members and impeccable reputation. Are you unhappy with the ethics of your company and the promises made to you? Come to Newport Beach and join us.
To learn more, please click here
www.coretechleasing.com
CoreTech specializes in medium to
large size companies and firms

Over 100 law firms trust CoreTech for their leasing needs, why wouldn't you?


Wednesday, February 7, 2018
Today's Equipment Leasing Headlines

Commercial Equipment Leasing Companies
Closing Stock, Tuesday, February 6, 2018
Celtic Bank Joins Funder List
Also Funder Looking for Broker Business
Now is the Time for Sales Professionals
Sales Makes it Happen by Christopher Menkin
Top Reputable Company Seeking
Equipment Leasing Account Executive
Don't Bring Your Dog to an Interview
Recruiter Hal T. Horowitz Speaks Out
Where the Most Workers Put in a 60-Hour Week
By Niall McCarthy www.statiista.com
Leasing News Advisor
Shari L. Lipski, CLFP
Letters?! We get eMail
(Mostly in Chronological Order)
Investors Bank Launches Equipment Finance Group
Based in Iselin, New Jersey
Border Collie
Salt Lake City, Utah
4th Annual NACLB Conference & Expo:
October 16-18, 2018
News Briefs---
The Era of Easy Money Is Ending,
and the World Is Bracing for Shocks
Trade 'disaster' worsens under Trump
increased more than 12 percent in 2017, to $566 billion
CFPB's Equifax Probe Stalls as Mulvaney Defangs Watchdog
latest example of the agency's defanging
Mulvaney Backing Away from Equifax Probe
Americans for Financial Reform
Fed Rebuke Costs Wells Fargo About
$27 Billion in Lost Market Value
The Fed's unprecedented slap at Wells Fargo may cost
the bank more than just $400 million this year
Alternate Finance Expands: "6th Avenue Capital Builds
Business Development Team with Veteran Hires" deBanked.com
Kroger in $2.1 billion mega-deal
to sell its 762 convenience stores to EG Group
Fintech Was Back on Capitol Hill
deBanked.com
Late-Year Change in Corporate Income Tax Rate
Leads to Billions in Unexpected Profits and Losses
Court upholds $25 million settlement in suits
against Trump University
Broker/Funder/Industry Lists | Features (writer's columns)
Top Ten Stories Chosen by Readers | Top Stories last six months
www.leasingcomplaints.com (Be Careful of Doing Business)
www.evergreenleasingnews.org
Leasing News Icon for Android Mobile Device
You May have Missed---
Poem
Sports Brief----
California Nuts Brief---
"Gimme that Wine"
This Day in History
SuDoku
Daily Puzzle
GasBuddy
Weather, USA or specific area
Traffic Live----
######## surrounding the article denotes it is a "press release" and was not written by Leasing News nor information verified, but from the source noted. When an article is signed by the writer, it is considered a "by line." It reflects the opinion and research of the writer.



Please send a colleague and ask them to subscribe. We are free
Email kitmenkin@leasingnews.org and in subject line: subscribe

[headlines]
--------------------------------------------------------------
Commercial Equipment Leasing Companies
Closing Stock, Tuesday, February 6, 2018
Not including air, container, rental , ship, or fleet company leasing,
although it should be noted GATX is principally transportation equipment.
Chesswood Group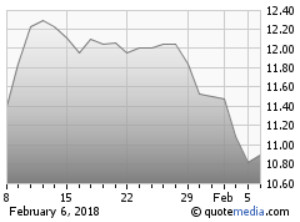 CIT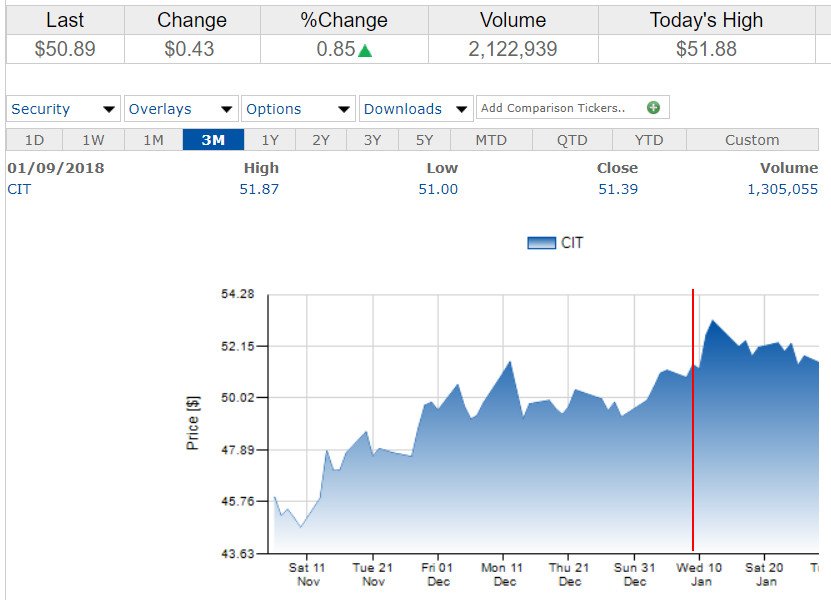 GATX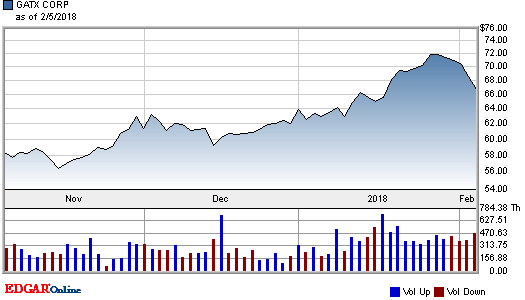 GATX (Common Stock)
Price
Change
% Change
Volume
$66.56
- 0.29
0.43%
492,856
Previous Close
Today's Open
Intraday High
Intraday Low
$66.85
$65.28
$67.59
$65.25
52 Week High
52 Week Low
$72.96
$55.82
Shares Outstanding
Market Cap
Rolling EPS
PE Ratio
38,300,000
$2,549,248,000
4.70
14.1617

Marlin Business Services


Marlin
Today's Trading
| | |
| --- | --- |
| Previous close | 25.45 |
| Today's open | 25.15 |
| Day's range | 24.70 - 26.40 |
| Volume | 36,506 |
| Average volume (3 months) | 34,468 |
| Market cap | $318.4 |
[headlines]
--------------------------------------------------------------


Joins Funder List
Also Funder Looking for Broker Business List

Name
In Business Since
Contact
Website


5

Contiguous US

$100,000 to $2 million

Y

N

N

N

N
Celtic Bank, Equipment Leasing and Finance Group, is a "B" lender looking for opportunities to finance revenue producing, critical use equipment at very competitive rates.
A -Accepts Broker Business | B -Requires Broker be Licensed | C -Sub-Broker Program
| D -"Private label Program" | E - Also "in house" salesmen

Full Funder List:
http://www.leasingnews.org/Funders_Only/Funders.htm
Funders Looking for Broker Business
http://www.leasingnews.org/Funders_Only/New_Broker.htm

[headlines]
--------------------------------------------------------------
Now is the Time for Sales Professionals
Google and other techniques work, but generally on those who have had difficulty in acquiring a lease or a loan. Many alternate finance companies advertise "We take deals that banks turn down." Right now cash is plentiful and rates are low enough to lay off paper with banks and investment groups. 2018 will be different.
Leasing is popular with the professional salesperson. Leasing has always been an alternate means of financing. This not only applies to small ticket leasing where convenience is a factor for vendors, captive lessors, and leasing companies, but to the middle marketplace that now has "application only" that is not uncommon in the $150,000 to $250,000 range, and as well as the large dollar market place for railroad cars and airplanes. As credit scoring becomes more popular, those that don't score need navigation aid in the financial sea. In reality, there would not be a need for brokers, leasing companies or finance companies if the banks wanted all the business.
The real skill of the sales professional is not just finding a customer who needs "money," but knowing where to take the customer for a fast approval, an acceptable rate and conditions, and helping to make the transaction as "painless" and "convenient" as possible. That often includes holding the customer's hand throughout the entire process. The more often the company has experienced the leasing process, the more they need to be reassured there will be no rate change, no term from 36 months to 48 months at the same monthly payment, no "Evergreen clause," a $1.00 buy-out or specific dollar amount, and the salesman will be there after the sale and not leave the company to deal as "lease number 83456," bought and sold through various portfolio transfers.
While the vendor or captive lessor wants their customer to get the best rate, their first concern is making the sale, not losing it. They don't want to sell the lease. They want to sell the product itself.
While "inside sales" have the advantage in a liberal credit marketplace for new businesses and sub-prime credit applications, a tightening marketplace gives more options to the independent broker who has more than one source. It becomes more than expediting the leasing application. The action now takes part on the street instead of by telephone or internet. Despite the hype about FinTech or "fast approval," the name of the game has always been to get the deal done.
The ballpark has always belonged to the independent experienced broker. I'm not talking about mailers, telephone dialers, Google leads, or those that stumble into a client turned down by many and anxious just to get the deal done at a "reasonable rate."
This is not to disparage the company sales person. The analogy may somewhat be made by comparing the insurance agent who represents one company and works solely for it, versus an independent agent who has many sources for not only quoting, but sources who will take "B-" to "C-" leases, and perhaps even "D's" at a "decent rate." And often it is not the rate, or who will "win" the bid, but who will get the "deal" done quickly and conveniently.
The experienced leasing broker works for free and gets paid only when a sale is complete; a sort of "pay as you go," meaning a percentage of the sale without any other financial overhead, except for processing. As the marketplace changes, the experienced leasing broker becomes more independent as well as more valuable to both the end user and the funder of the transaction.
As for the average lessor, you reach a size where it is better to be purchased by a larger fish, for both access for money and/or lower rates in a market, where surviving credits demand better terms and conditions for their business. These lessors are the first to forecast the changing landscape.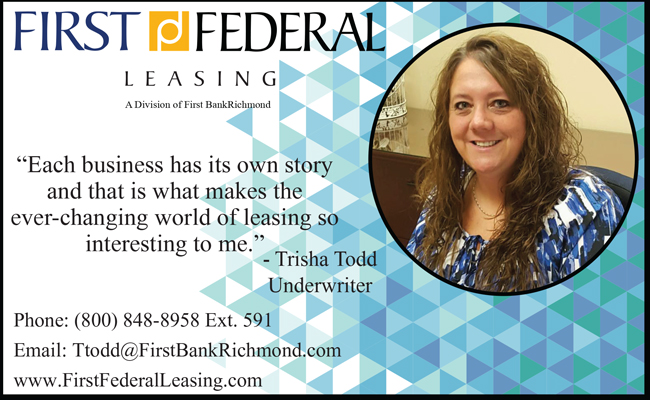 [headlines]
--------------------------------------------------------------
Top Reputable Company Seeking
Equipment Leasing Account Executive

Equipment Leasing Account Executive

What sets CoreTech apart from other equipment leasing companies is our team members and impeccable reputation. Are you unhappy with the ethics of your company and the promises made to you? Come to Newport Beach and join us.
To learn more, please click here
www.coretechleasing.com
CoreTech specializes in medium to
large size companies and firms

Over 100 law firms trust CoreTech for their leasing needs, why wouldn't you?


[headlines]
--------------------------------------------------------------
Recruiter Hal T. Horowitz Speaks Out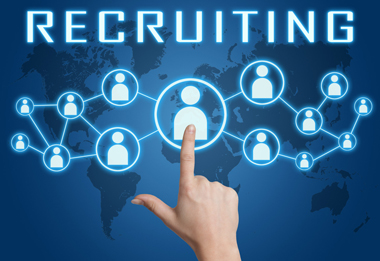 Don't Bring Your Dog to an Interview
Many years ago, I sent a candidate on an interview who, without my prior knowledge, brought his dog with him. He got the job. That was a novel incident and I'd say that getting the job under that circumstance was an anomaly. When he was asked about the dog – almost immediately at the onset of the interview – he explained that since his territory was rural, he travelled everywhere with his border collie, and that the dog not only kept him company on long road trips, but often helped warm potential clients to him.
Although he got the job, I would never, EVER recommend bringing a dog (or any other animal) to an interview unless it's a service animal whose presence is a necessity. And while perhaps not the best analogy, or segue into my subject, many candidates will bring an elephant with them.
The elephant in the room may be a period of long unemployment, a series of short term jobs or perhaps a conflict with a former supervisor. It could be something direr, such as a former bankruptcy, an addiction or even a criminal record. Each of these kinds of issues have, for each candidate, its own unique impact. Some, such as a spotty job record, may be apparent from the résumé; others may not so blatant. Some may have been the result of matters beyond the candidate's control or be excused by a legitimate explanation. It perhaps may now just be a part of the candidate's history. But, like the dog my applicant brought to his interview, each elephant will need to be addressed and should be addressed, like the dog, immediately.
Many subscribe to the practice of sharing only that which needs to be known. I agree. But I am also an advocate of honesty and transparency and, where it comes to information that may negatively impact how he feels about your ability to do your job, or hiring you, the elephant needs to be addressed.
Notwithstanding the animal itself, while there may be plenty of wrong ways to bring it into the conversation, there is no guaranteed right way. Depending on the circumstances, an interviewer might open the door by asking about what is apparent. "Why were your last two jobs less than a year each?" Or, "Why has it been so difficult for you find work in almost a year?" Alternatively, a candidate may have the opportunity to provide the narrative in his response to a typical opening such as, "Tell me about yourself," or, "We'll need to do a background check. Is there anything we need to be aware of?" Lacking these openings, it may be incumbent on the candidate to finesse an opening. However the elephant is brought into the interview, here are a few tips on how to help make sure it doesn't sit down on the interviewer's lap.
Briefly explain the circumstances but don't omit any relevant points that may come out later.
Have a clear and plausible explanation for what occurred and how it came about. Be prepared to speak to the issue; don't wing it.
Maintain eye contact with the interviewer. Sit erect and treat the matter like the serious issue it is.
Take accountability. Don't blame exigent circumstances or others' influence for your decisions. Avoid treating serious matters lightly or by being cliché.
Don't wallow in self-pity. Express any remorse you feel for any harm your actions may have caused others.
Articulate how you've atoned and the lessons you've learned from your mistakes; how you've been able to turn a difficult time in your life into something positive, such as working with at-risk juveniles to help prevent them from making similar mistakes.
Be confident in your having resolved any internal issues that might impact your job performance.
A word to employers and interviewers here. Since you've already invited the applicant in for an interview, be considerate and show empathy when he must deal with personally sensitive matters. Good people do stupid things. A person's actions may or may not be excusable but hear him out without prejudgment. He may be worth someone going to bat for.
And a final word to anyone going into an interview. Don't bring your dog, especially if you're already bringing an elephant.
Hal T. Horowitz
Financial Pro Solutions
Executive recruitment serving financial professionals
Career coaching & professional résumé writing services & interview preparation
Phone: 818-347-FINA (347-3462)
Cell: 818-730-0645
Email: halh@finapros.com
Website: www.finapros.com
Twitter: @finapros
Recruiter Hal T. Horwitz Speaks Out
http://www.leasingnews.org/Conscious-Top%20Stories/recuiter_hh.htm
[headlines]
--------------------------------------------------------------
Where the Most Workers Put in A 60-Hour Week
By Niall McCarthy www.statiista.com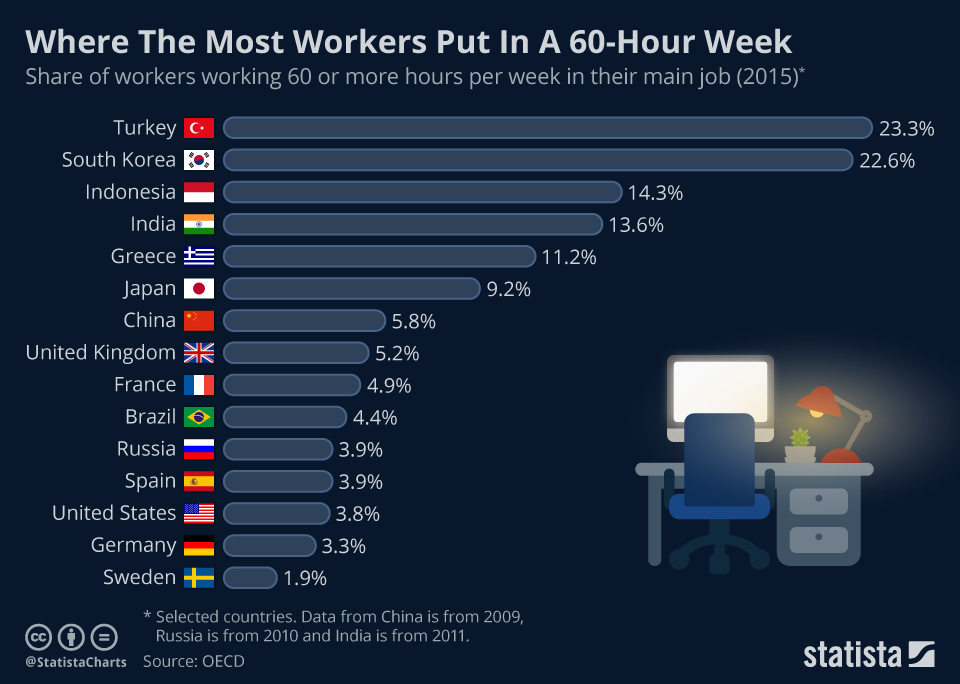 For many people around the world, Friday doesn't signal the end of the working week. Working hours are affected by many factors including necessity in the case of people working for the emergency services, company expectations, individual drive as well as cultural reasons in different nations. OECD research has shed light on the countries where workers are putting in 60 hours plus every week. Thankfully, the share is still low in most countries, though it does rise alarmingly in several places.
Nearly a quarter of Turkish employees worked 60 hours or more per week in their main job in 2015, the most recent year data is available, according to the OECD. Asian countries in particular have earned themselves bad reputations for poor work life balance. In South Korea, the share working very long working hours stands at 22.6 percent. In Japan, cases where people have literally died from work-related stress have made headlines and prompted the government to change attitudes towards work. There is even a word in Japanese for death from overwork - "karoshi". Workers in Japan are known to stay late and avoid taking holiday but the share working 60 hours plus is still far less than in South Korea, 9.2 percent.
The United States is also seen as a nation of workaholics with its reputation for good work life balance tarnished by a poor number of vacation days and no paid maternity leave for new mothers (though California is the first state to offer six weeks of partially paid paternity leave). Most Americans avoid late evenings in the office with the share working 60 hours or more coming to 3.8 percent.
https://www.statista.com/chart/12785/where-the-most-workers-put-in-a-60-hour-week/
[headlines]
--------------------------------------------------------------
Leasing News Advisor
Shari L. Lipski, CLFP
Shari L. Lipski, CLFP
ECS Financial Services
3400 Dundee Road, Suite 180
Northbrook, Illinois 60062
847.897.1711
SLipski@ECSFinancial.com

Shari L. Lipski, a Certified Lease and Finance Professional, has over 25 years of experience in lease portfolio management and lease originations. Ms. Lipski joined ECS Financial Services, Inc. in 1999 and was promoted to principal in 2004.
Ms. Lipski serves the firm by heading up business development with a direct focus on the Equipment Lease and Loan Portfolio Management Division and project development for the Tax Compliance and Accounting Divisions. Ms. Lipski also serves the firm's clients by offering an expertise in many areas including marketing and managing a lease/loan portfolio, back-office leasing company operations, business process outsourcing processing, sales and personal property tax compliance, and consulting.
She has written for several trade publication as well as served as an educational instructor for several associations, as well as the Certified Leasing and Finance Professional Foundation.
OFFICES/POSITIONS HELD:
2017-present, ELFA Women's Council
2017-present, ELFA Service Providers Business Council Committee
2017-present, CLFP Recertification Committee
2017-present, CFA-Midwest - Membership Committee, Co-Chair Women In Commercial Finance Committee
2016-present, Leasing News Advisory Board
2004-present - Principal, ECS Financial Services, Inc.
2013 - Advisory Committee Member, Rockford Career College
2012 - Conference Committee, NEFA Funding Symposium
2011 - Conference Chairperson, NEFA Finance Summit
2010-2012 - NEFA Conference Committee Member
2008-2012 - ELFA Service Providers Business Council Committee Member ⋅ State Government Relations Committee Member ⋅ Annual Convention Review Committee
2005-2008 - Director, EAEL
2006-2008 - Director, CLP Foundation
2007 - Conference Chairperson, EAEL, Fall Expo
2003-2005 - Leasing News Advisory Board
2003 - Conference Chairperson, NAELB
2002-2003 - Marketing Committee Chairperson, CLP Foundation
2001-2004 - Director, Mid-America Association of Equipment Lessors 1998 - Illinois Regional Chairperson, UAEL
1993-1997 - Vice President, Public Funding Corporati
[headlines]
--------------------------------------------------------------
Letters?! We get eMail
(Mostly in Chronological Order)
"After spending the last year interviewing with many different companies I found that the biggest problem with interviewers is that they have no clue on how to interview candidates properly. Companies would be well served to provide interview training to their hiring managers and HR staff (something that I got early in my management career)."
Jim Acee
------
"That was an outstanding article today on "quick turnaround time". Yes, I show some bias to it as I'm with Ascentium Capital. I quit using that as part of my "Pitch" a few years ago. I'm still amazed how many in the industry still use it as part of their Sales tool. We push our technology platform pretty heavily as I have NEVER seen anything like it. I used to work for GE Capital and their technology platform can't be compared with Ascentium's. As always, another great story. Thanks for all you do for the industry Kit!"
Sincerely,
Alan J Schwab
Vice President of Sales
Ascentium Capital
Austin Texas
-----
"Good news for me, retiring as of this Friday after 43 years in banking.
"Enjoy your Leasing News.
"If you want to continue sending it, that would be great. My home e-mail is: ######"
Terry Matson
Vice President / Business Banking Officer
-----
"Thank you, Kit. I have now fully retired :-) I have enjoyed your newsletter and congratulate you on an excellent product."
Best, Jerry Sprole
-----
"I enjoy being on your board and our interaction. I want to wish you and your family the best for the Holiday Season. You wear your thoughts on your sleeve, and tell it like it is. That has always been a motto of mine. I hope to contribute more this year.
"My title changed, but still doing the same things. This year, I should be able to concentrate more selling, reading credit, mentoring, supporting the troops, and watching my investment in Madison as a large shareholder.
"Keep up the good work."
Sent from my iPad
Allan Levine
Partner
Madison Capital LLC
[headlines]
--------------------------------------------------------------
#### Press Release #############################
Investors Bank Launches Equipment Finance Group
Based in Iselin, New Jersey

SHORT HILLS, N.J., -- Investors Bank (NASDAQ: ISBC) is launching an Equipment Finance Group that will enhance its commercial and industrial (C&I) lending capabilities with middle market companies. An experienced, seven-person team of equipment financing professionals led by Group Leader Kenneth L. Walters, has joined Investors Bank.
Mr. Walters and the Equipment Finance Group will report to Senior Vice President and Head of C&I Lending Mark Noto. The team will be based at Investors Bank's facilities in Iselin, New Jersey. Mr. Noto believes there will be numerous cross-selling synergies and opportunities between the Equipment Finance Group and the Bank's C&I lenders in the New York and New Jersey region and beyond. The expectation is that many of Investors' existing business clients will take advantage of the Bank's expanded equipment financing and leasing capabilities.
In announcing the formation of the Equipment Finance Group, Investors Bank President and CEO Kevin Cummings said, "We welcome this exceptional capital equipment finance team to our C&I lending group. After reviewing its equipment financing operations, our executive team decided that Mr. Walters' group is the perfect fit for us. They know the market, are based in New Jersey, serve clients nationwide, possess solid portfolio management skills, and complement our way of doing business."
Mr. Walters and the Investors Bank Equipment Finance Group will be located at 99 Wood Avenue South, Iselin, New Jersey and phone number is 732.476.1715 and email is kwalters@myinvestorsbank.com.
About Investors Bank
Investors Bank, headquartered in Short Hills, New Jersey, is a full-service community bank that has been serving customers since 1926. With over $25 billion in assets and a network of more than 145 retail branches, Investors Bank delivers personalized services and products tailored to the needs of its customers. Investors Bank's banking services include complete deposit, loan and cash management products for consumers and businesses.
Lazard Freres & Co. LLC served as financial advisor to Investors Bank in connection with its entry into the equipment finance business line.
#### Press Release ##############################
[headlines]
--------------------------------------------------------------
Border Collie
Salt Lake City, Utah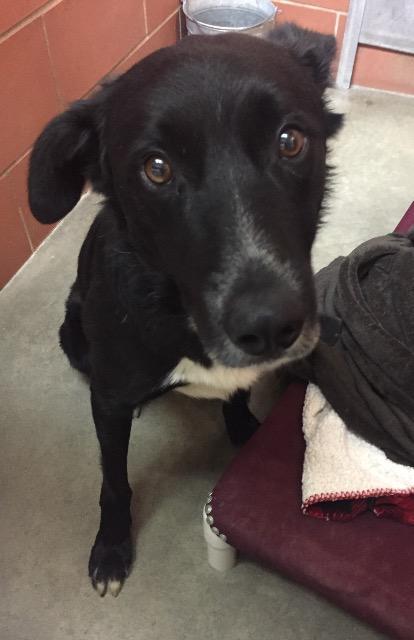 King
Male
Large
Vaccinations up to date
Neutered
"For additional information regarding this pet please contact
Utah Animal Adoption Center at (801) 355-PETS (7387)
or email info@utahanimals.org.
"Our shelter is located at 1955 N. Redwood Road in Salt Lake City.
"Open hours to the public are Tuesday - Saturday, 10 AM - 6 PM.
Please note that we stop showing animals at 5:30 PM."

Adopt a Pet
http://www.adoptapet.com/
[headlines]
--------------------------------------------------------------
4th Annual NACLB Conference & Expo:
October 16-18, 2018
The NACLB is the largest gathering of business and commercial loan brokers in the country and the lenders and banks that serve them. Over 800 Brokers and Funders expected to attend. This year is going to be our largest event to date and is a must attend event if you're in the business of brokering or funding business loans/commercial mortgages.
Your Exclusive Look:
Last year, the NACLB brought together hundreds of trailblazing industry leaders, lenders and brokers alike, inviting everyone to meet, network, and make record-breaking deals at its third conference that shined a light on finance industry issues, education, and building relationships in October 2017.
Watch the exclusive recap video for a peek at what to expect (and more) this year, as we all converge on the 2018 NACLB Conference & Expo in Miami (October 16-18, 2018). https://youtu.be/V2eWyxkK3jw
The NACLB 2018 Event:
The National Alliance of Commercial Loan Brokers is proud to announce its 4th Annual Conference and Expo taking place at the Trump National Doral in Miami, Florida on October 16th - 18th, 2018.
We strongly encourage you to visit www.NACLB.org and see our new website; with new conference stats, a full (and brand new) 2018 agenda, video, images, venue information, and so much more.
Lenders: Want to reach over 800+ Loan brokers? Click here
https://www.naclb.org/exhibitors-sponsors/ to learn more and to view our open sponsorship opportunities.
Our Early Bird Registration is now open for a limited time. Click here to register. https://www.eventbrite.com/e/naclb-2018-registration-39232925737
[headlines]
--------------------------------------------------------------
News Briefs----

The Era of Easy Money Is Ending,
and the World Is Bracing for Shocks
https://www.nytimes.com/2018/02/06/business/stocks-bonds-markets-central-banks.html

Trade 'disaster' worsens under Trump
increased more than 12 percent in 2017, to $566 billion
https://www.politico.com/story/2018/02/06/trump-trade-disaster-325749
CFPB's Equifax Probe Stalls as Mulvaney Defangs Watchdog
latest example of the agency's defanging
https://www.usnews.com/news/economy/articles/2018-02-05/report-cfpbs-equifax-probe-stalls-as-mulvaney-defangs-watchdog
Mulvaney Backing Away from Equifax Probe
Americans for Financial Reform
http://leasingnews.org/PDF/Mulvaney_Equifax2018.pdf
Fed Rebuke Costs Wells Fargo About
$27 Billion in Lost Market Value
https://www.wsj.com/articles/fed-rebuke-costs-wells-fargo-about-27-billion-in-lost-market-value-1517858678
The Fed's unprecedented slap at Wells Fargo may cost
the bank more than just $400 million this year
https://www.cnbc.com/2018/02/04/the-feds-unprecedented-slap-at-wells-fargo-may-cost-the-bank-more-than-400m-this-year.html
Alternate Finance Expands: "6th Avenue Capital Builds
Business Development Team with Veteran Hires" deBanked.com
http://debanked.com/2018/02/6th-avenue-capital-builds-business-development-team-with-veteran-hires/
Kroger in $2.1 billion mega-deal
to sell its 762 convenience stores to EG Group
https://www.chainstoreage.com/finance-0/kroger-2-1-billion-mega-deal/
Fintech Was Back on Capitol Hill
deBanked.com
http://debanked.com/2018/02/fintech-was-back-on-capitol-hill/
Late-Year Change in Corporate Income Tax Rate
Leads to Billions in Unexpected Profits and Losses
http://www.newswise.com/articles/view/688676/?sc=bwhn
Court upholds $25 million settlement in suits
against Trump University
http://www.sfgate.com/nation/article/Court-upholds-25-million-settlement-in-suits-12556438.php

[headlines]
--------------------------------------------------------------

You May Have Missed---
Banks Shutter 1,700 Branches in Fastest Decline on Record
https://www.wsj.com/articles/banks-double-down-on-branch-cutbacks-1517826601


[headlines]
--------------------------------------------------------------
Winter Poem
Blow, Blow, Thou Winter Wind

Blow, blow, thou winter wind
Thou art not so unkind
As man's ingratitude;
Thy tooth is not so keen,
Because thou art not seen,
Although thy breath be rude.
Heigh-ho! sing, heigh-ho! unto the green holly:
Most friendship if feigning, most loving mere folly:
Then heigh-ho, the holly!
This life is most jolly.
Freeze, freeze thou bitter sky,
That does not bite so nigh
As benefits forgot:
Though thou the waters warp,
Thy sting is not so sharp
As a friend remembered not.
Heigh-ho! sing, heigh-ho! unto the green holly:
Most friendship if feigning, most loving mere folly:
Then heigh-ho, the holly!
This life is most jolly.
William Shakespeare
[headlines]
--------------------------------------------------------------

Sports Briefs---

Josh McDaniels Won't Accept Colts HC Job;
Will Stay with Patriots
http://www.espn.com/nfl/story/_/id/22349872/josh-mcdaniels-spurns-indianapolis-colts-remain-new-england-patriots
Super Bowl draws 103 million viewers,
down 7 percent from 2017
https://www.reuters.com/article/us-football-nfl-superbowl-ratings/super-bowl-draws-103-million-viewers-down-7-percent-from-2017-idUSKBN1FP21O
New Lions coach Matt Patricia can help Detroit
take off, fly high as contender
http://www.sportingnews.com/nfl/news/detroit-lions-matt-patricia-new-head-coach-hire-plan-bob-quinn/cowdfio000ut1aq2qam7qozx1
Giants to retire Barry Bonds' No. 25 in August ceremony
http://www.pressdemocrat.com/sports/7962825-181/giants-to-retire-barry-bonds
[headlines]
--------------------------------------------------------------


California Nuts Briefs---
California's drought may be returning
https://qz.com/1198543/californias-drought-may-be-returning/
California Today: Traffic Is Terrible,
but Californians Keep Buying Cars
https://www.nytimes.com/2018/02/06/us/california-today-car-traffic-public-transit.html
Handful of California cannabis growers control
30% of 'small' grower licenses
https://www.bizjournals.com/sacramento/news/2018/02/05/handful-of-california-cannabis-growers-control-30.html
[headlines]
--------------------------------------------------------------



"Gimme that Wine"

http://www.youtube.com/watch?v=EJnQoi8DSE8
Hornberger vineyard in Napa Valley Sells for $5.7 million
https://www.winebusiness.com/news/?go=getArticle&dataid=195381
4 Reasons Why Long Island Wine Has Never Been Better
http://thecorkreport.us/2018/02/4-reasons-long-island-wine-has-never-been-better/
6 Reasons To Love Old Vine Zinfandel
https://www.forbes.com/sites/cathyhuyghe/2018/02/02/6-reasons-to-love-old-vine-zinfandel/#762776fc638c
Wine Prices by vintage
http://www.winezap.com
http://www.wine-searcher.com/
US/International Wine Events
http://www.localwineevents.com/
Leasing News Wine & Spirits Page
http://two.leasingnews.org/Recommendations/wnensprts.htm

[headlines]
----------------------------------------------------------------
This Day in History
1795 – The 11th Amendment to U.S. Constitution was ratified, affirming the powers of the States and their sovereign immunity. Although the Eleventh Amendment grants immunity to states from suit for money damages or equitable relief without their consent, in 'Ex parte Young, 209 US 123' (1908), the Supreme Court ruled that federal courts may enjoin state officials from violating federal law.
1804 – John Deere (d. 1886) was born in Rutland, VT. He founded the Deere & Company in 1837 after developing and manufacturing the first commercially successful cast-steel plow.
1812 - 8.2 earthquake rattled New Madrid, Missouri. The 1811–12 New Madrid earthquakes were an intense series beginning with an initial earthquake of magnitude 7.5–7.9 on December 16, 1811, followed by a 7.4 aftershock on the same day. They remain the most powerful earthquakes to hit the contiguous United States east of the Rocky Mountains in recorded history. At the time, New Madrid was in Louisiana Territory, on the Mississippi River.
1812 – Charles Dickens (d. 1870) was born in England. He created some of the world's best-known fictional characters and is regarded by many as the greatest novelist of the Victorian era. His works enjoyed unprecedented popularity during his lifetime, and by the 20th century critics and scholars had recognized him as a literary genius. His novels and short stories enjoy lasting popularity. Dickens's literary success began with the 1836 serial publication of "The Pickwick Papers." Then a succession of famous works: "David Copperfield," "A Christmas Carol," "Oliver Twist," and "Great Expectations" are also frequently adapted, and, like many of his novels, evoke images of early Victorian London. His 1859 novel, "A Tale of Two Cities" set in London and Paris, is his best-known work of historical fiction.
1817 - Frederick Douglass, the American abolitionist leader, was born Frederick Augustus Washington Bailey (d. 1895) in Talbott County, MD. An African-American social reformer, abolitionist, orator, writer, and statesman after escaping from slavery in Maryland, he became a national leader of the abolitionist movement in Massachusetts and New York. He gained note for his dazzling oratory and incisive antislavery writings. In his time, he was described by abolitionists as a living counter-example to slaveholders' arguments that slaves lacked the intellectual capacity to function as independent American citizens. Northerners at the time found it hard to believe that such a great orator had once been a slave. Douglass was a firm believer in the equality of all peoples, whether black, female, Native American or recent immigrant. He was also a believer in dialogue and in making alliances across racial and ideological divides, and in the liberal values of the U.S. Constitution. When radical abolitionists, under the motto "No Union With Slaveholders," criticized Douglass' willingness to dialogue with slave owners, he famously replied: "I would unite with anybody to do right and with nobody to do wrong."
1820 - The first American to set foot on Antarctica was John Davis, a seal hunter, who went ashore at Hughes Bay. Antarctica had already been seen from a distance by the English explorer James Cook and the crew of his ship, the Endeavor, which circumnavigated the continent between 1773 and 1775.
1827 - Ballet was introduced to the United States by renowned French danseuse Mme. Francisquy Hutin with a performance of "The Deserter," staged at the Bowery Theater, New York, NY. A minor scandal erupted when the ladies in the lower boxes left the theater upon viewing the light and scanty attire of Mme. Hutin and her troupe.
1839 - Henry Clay declared in the Senate, "I had rather be right than president."
1861 - A dramatic drop in temperature took place. The temperature at Gouverneur, New York plunged 70 degrees in one day, from 30 degrees above zero to 40 degrees below zero. Hanover, New Hampshire plummeted 69 degrees in 18 hours, from 37 degrees at 1 PM on the 7th to 32 degrees below zero at 7 am on the 8th. West Cummingham, Massachusetts dropped 80 degrees, from 48 degrees to 32 degrees below zero, and Boston, Massachusetts plunged 60 degrees, from 46 degrees to 14 degrees below zero.
1867 - Birthday of author Laura Elizabeth Ingalls (d. 1957), Dakota Territory, now Wisconsin. Known for the "Little House on the Prairie" series of children's books released from 1932 to 1943 which were based on her childhood in a settler and pioneer family. http://memory.loc.gov/ammem/today/feb07.html
1882 - John L. Sullivan won the bare-knuckle heavyweight championship of the world by defeating Paddy Ryan in a nine-round fight in Mississippi City, MS. Sullivan was the last bare-knuckles champion. He held the title until 1892 when he lost to James J. Corbett in a fight conducted under the Marquees of Queensbury Rules.
1883 - Songwriter/composer/pianist/organist Eubie Blake birthday, born James Hubert Blake (d. 1983), Baltimore.
http://www.jass.com/sissle.html
http://chnm.gmu.edu/courses/magic/saloon/blake.html
1885 - Birthday of Sinclair Lewis, born Harry Sinclair Lewis (d. 1951) at Sauk Center, MN. American novelist and social critic. Recipient of Nobel Prize for Literature (1930). Among his novels: "Main Street," "Babbitt" and "It Can't Happen Here."
1893 - Elisha Gray, of Highland Park, Illinois, patented the telautograph which automatically signed autographs on documents, freeing up the autographer to do other things.
1904 - The biggest fire in the United States since the great Chicago blaze of 1871 broke out in Baltimore, destroying more than 2,600 buildings.
1908 - Clarence Linden Crabbe II (d. 1983), commonly known by his stage name Buster Crabbe, was born in Oakland, CA. An American two-time Olympic swimmer and movie actor, he won the 1932 Olympic gold medal for 400-meter freestyle swimming event before breaking into acting. He starred in a number of popular films in the 1930s and 1940s and played the title role in the serials, "Tarzan the Fearless," "Flash Gordon" and "Buck Rogers." Crabbe is the only actor to play Tarzan, Flash Gordon and Buck Rogers – the top three syndicated comic strip heroes of the 1930s.
1914 - Charlie Chaplin, vaudeville star-turned comedic actor, debuted a new character in "Kid Auto Races" at Venice," a Keystone Studios short released on this date. The mischievous but romantic "Tramp" sporting a tiny mustache, twirling a cane and wearing a little derby, a tight-fitting jacket, baggy trousers and floppy shows, was an immediate success with audiences and soon mass-produced Tramp dolls were selling all over the US and the world.
1916 – The upstart Federal League's year-old suit charging antitrust violations by organized baseball was dismissed by mutual consent in U.S. District Court in Chicago by Judge Kenesaw Mountain Landis. No appellate decision was written and it was not until 1922 when the courts ruled on antitrust in another suit stemming from the Federal League.
1920 - A great 4-day snow and sleet storm came to an end over New England and southeastern New York. Accumulations of 15 to 20 inches of ice, sleet, and snow were common, stalling traffic for weeks.
1922 - For the first time, DeWitt and Lila Acheson Wallace offered 5,000 copies of their magazine for sale. Today, "Reader's Digest" continues to be widely read all over the world. According to Mediamark Research (2006), "Reader's Digest" reaches more readers with household incomes of $100,000+ than 'Fortune,' 'The Wall Street Journal,' 'Business Week' and 'Inc.' combined. Global editions of "Reader's Digest" reach an additional 40 million people in more than 70 countries, via 49 editions in 21 languages. The periodical has a global circulation of 10.5 million, making it the largest paid circulation magazine in the world.
1926 - Negro History Week, originated by Carter G. Woodson, is observed for the first time.
1931 - In New York City, the American opera, "Peter Ibbetson," by Deems Taylor premiered at the Metropolitan Opera House.
1934 - A deep freeze made it possible to drive from Bay Shore to Fire Island, NY.
1936 - An executive order established the United States Vice President's flag.
1940 - Walt Disney's animation, "Pinocchio," premiered at the Center Theatre in Manhattan, New York. The showing was the second feature-length film for Disney, following "Snow White and the Seven Dwarfs." One critic called the show, "The happiest event since the war."
1941 - UCLA forward, Jackie Robinson, scored 20 points in a losing cause, as the USC Trojans beat the Bruins 43-41, marking the 34th straight loss UCLA had suffered to USC since 1932. In the 1970s, the Bruins made up for those losses when coach John Wooden arrived.
1941 - On Victor Records, the Tommy Dorsey Orchestra and Frank Sinatra teamed up to record "Everything Happens to Me." The session was held in the New York City studios of Victor.
1943 – The Japanese Navy completed the evacuation of the Japanese Army from Guadalcanal, ending Japanese attempts to retake the island from Allied forces.
1944 - The Nazis launch a second attack against the Allied beachhead at Anzio, Italy. They hoped to push the Allies back into the sea.
1944 – Bing Crosby recorded "Swinging on a Star" for Decca Records.
1949 - The New York Yankees rewarded Joe DiMaggio by making him the first baseball player to earn $100,000 a year. In 1948, DiMaggio batted .320, while leading the AL in home runs and RBI.
1949 - No. 1 Billboard Pop Hit: "A Little Bird Told Me,'' Evelyn Knight & the Stardusters.
1950 - The United States recognizes Vietnam under the leadership of Emperor Bao Dai, not Ho Chi Minh who is recognized by the Soviets.
1950 - Top Hits
"Dear Hearts and Gentle People" - Dinah Shore
"A Dreamer's Holiday" - Perry Como
"The Old Master Painter" - Snooky Lanson
"Chattanooga Shoe Shine Boy" - Red Foley
1951 - MILLETT, LEWIS L., Medal of Honor
Rank and organization: Captain, U.S. Army, Company E, 27th Infantry Regiment. Place and date: Vicinity of Soam-Ni, Korea, 7 February 1951. Entered service at: Mechanic Falls, Maine. Born: 15 December 1920, Mechanic Falls, Maine. G.O. No.: 69, 2 August 1951. Citation: Capt. Millett, Company E, distinguished himself by conspicuous gallantry and intrepidity above and beyond the call of duty in action. While personally leading his company in an attack against a strongly held position he noted that the 1st Platoon was pinned down by small-arms, automatic, and antitank fire. Capt. Millett ordered the 3d Platoon forward, placed himself at the head of the 2 platoons, and, with fixed bayonet, led the assault up the fire-swept hill. In the fierce charge Capt. Millett bayoneted 2 enemy soldiers and boldly continued on, throwing grenades, clubbing and bayoneting the enemy, while urging his men forward by shouting encouragement. Despite vicious opposing fire, the whirlwind hand-to-hand assault carried to the crest of the hill. His dauntless leadership and personal courage so inspired his men that they stormed into the hostile position and used their bayonets with such lethal effect that the enemy fled in wild disorder. During this fierce onslaught Capt. Millett was wounded by grenade fragments but refused evacuation until the objective was taken and firmly secured. The superb leadership, conspicuous courage, and consummate devotion to duty demonstrated by Capt. Millett were directly responsible for the successful accomplishment of a hazardous mission and reflect the highest credit on himself and the heroic traditions of the military service.
1956 - Ella Fitzgerald cuts first session of "Cole Porter Songbook."
1956 - McGAHA, CHARLES L., Medal of Honor
Rank and organization: Master Sergeant, U.S. Army, Company G, 35th Infantry, 25th Infantry Division. Place and date: Near Lupao, Luzon, Philippine Islands, 7 February 1945. Entered service at: Crosby, Tenn. Birth: Crosby, Tenn. G.O. No.: 30, 2 April 1946. Citation: He displayed conspicuous gallantry and intrepidity. His platoon and 1 other from Company G were pinned down in a roadside ditch by heavy fire from 5 Japanese tanks supported by 10 machineguns and a platoon of riflemen. When 1 of his men fell wounded 40 yards away, he unhesitatingly crossed the road under a hail of bullets and moved the man 75 yards to safety. Although he had suffered a deep arm wound, he returned to his post. Finding the platoon leader seriously wounded, he assumed command and rallied his men. Once more he braved the enemy fire to go to the aid of a litter party removing another wounded soldier. A shell exploded in their midst, wounding him in the shoulder and killing 2 of the party. He picked up the remaining man, carried him to cover, and then moved out in front deliberately to draw the enemy fire while the American forces, thus protected, withdrew to safety. When the last man had gained the new position, he rejoined his command and there collapsed from loss of blood and exhaustion. M/Sgt. McGaha set an example of courage and leadership in keeping with the highest traditions of the service.
1958 - Top Hits
"Don't/I Beg of You" - Elvis Presley
"Get a Job" - The Silhouettes
"Sail Along Silvery Moon" - Billy Vaughn
"Ballad of a Teenage Queen" - Johnny Cash
1959 - Buddy Holly's funeral is held at the Tabernacle Baptist Church in Lubbock, TX, drawing over a thousand mourners. Holly's widow did not attend. On the same day, Ritchie Valens is buried in San Fernando Mission Cemetery, Mission Hills, CA.
1960 - Barrett Strong's "Money" enters the pop chart where it tops out at #23. On the R&B chart it climbs to #2. The song will be covered by the likes of the Beatles, Kingsmen, Flying Lizards and Jr. Walker and the All Stars.
1962 – The first U.S. Army support companies arrive in Saigon. Weapons were still M-1's and BAR's; no preparation for jungle warfare. The
military has not changed in all these years, still: SNAFU. Ask
any vet who was there.
1962 - Birthday of singer Garth Brooks, Yukon, Oklahoma. The biggest star to emerge from the "new country" movement of the 1990s, he blended rock and country influences and his highly theatrical stage shows stemmed from his admiration for such groups as Queen and Kiss. Since his self-titled debut in 1989, sales of Brooks' albums have surpassed 50 million. His 1991 release "Ropin' the Wind" was the first album ever to debut at number one on both Billboard's pop and country album charts, a feat repeated by his 1993 album "In Pieces."
1962 – Notable San Francisco attorney Melvin Belli obtained a writ laying claim to Willie Mays, among other assets, unless the San Francisco Giants pay him the judgment awarded by a jury in January. Belli claimed the club failed to file a motion for a new trial before the deadline.
1962 – President Kennedy imposed a full trade embargo on Cuba.
1964 - Cassius Clay becomes a Black Muslim.
1964 - The Beatles arrive at New York's Kennedy Airport for their first appearance on "The Ed Sullivan Show." They are greeted by thousands of screaming fans in what is the first demonstration of Beatlemania in America. It was also the day that Baskin-Robbins introduced "Beatle-Nut" ice-cream.
1965 - US Air force begins systematic saturation bombing and strafing of North Vietnam — as opposed to their special "festive" bombing and strafing — coinciding with Soviet Premier Kosygin's visit to Hanoi.
1966 - The Beatles' "Nowhere Man" is released.
1966 - Birthday of Chris Rock, actor, comedian, born Brooklyn, New York.
1966 - Top Hits
"My Love" - Petula Clark
"Barbara Ann" - The Beach Boys
"No Matter What Shape (Your Stomach's In)" - The T-Bones
"Giddyup Go" - Red Sovine
1966 - The Beach Boys album, "Summer Days" goes gold, it's their sixth album to do so.
1967 - SISLER, GEORGE K., Medal of Honor
Rank and organization: First Lieutenant, U.S. Army, Headquarters and Headquarters Company, 5th Special Forces Group (Airborne), 1st Special Forces. Place and date: Republic of Vietnam. 7 February 1967. Entered service at: Dexter, Mo. Born: 19 September 1937, Dexter, Mo. Citation: For conspicuous gallantry and intrepidity at the risk of his life and above and beyond the call of duty. 1st Lt. Sisler was the platoon leader/adviser to a Special United States/Vietnam exploitation force. While on patrol deep within enemy dominated territory, 1st Lt. Sisler's platoon was attacked from 3 sides by a company sized enemy force. 1st Lt. Sisler quickly rallied his men, deployed them to a better defensive position, called for air strikes, and moved among his men to encourage and direct their efforts. Learning that 2 men had been wounded and were unable to pull back to the perimeter, 1st Lt. Sisler charged from the position through intense enemy fire to assist them. He reached the men and began carrying 1 of them back to the perimeter, when he was taken under more intensive weapons fire by the enemy. Laying down his wounded comrade, he killed 3 onrushing enemy soldiers by firing his rifle and silenced the enemy machinegun with a grenade. As he returned the wounded man to the perimeter, the left flank of the position came under extremely heavy attack by the superior enemy force and several additional men of his platoon were quickly wounded. Realizing the need for instant action to prevent his position from being overrun, 1st Lt. Sisler picked up some grenades and charged single-handedly into the enemy onslaught, firing his weapon and throwing grenades. This singularly heroic action broke up the vicious assault and forced the enemy to begin withdrawing. Despite the continuing enemy fire, 1st Lt. Sisler was moving about the battlefield directing force and several additional men of his platoon were quickly wounded. His extraordinary leadership, infinite courage, and selfless concern for his men saved the lives of a number of his comrades. His actions reflect great credit upon himself and uphold the highest traditions of the military service.
1968 - After American and South Vietnamese air and artillery strikes level the city of Bentre, South Vietnam (pop. 50,000), a US Army major explains that "it became necessary to destroy the town to save it."
http://www.namebase.org/nerve.html
1969 - Diane Crump became the first woman jockey to ride in a pari-mutuel race at a US Track. Crump finished tenth in a field of 12 at Hialeah.
1969 - The weekly TV music variety show, "This Is Tom Jones'' premieres on ABC-TV.
1970 - Johnny Cash's album, "Hello, I'm Johnny Cash" goes gold. His label, Columbia, report his LPs "At Folsom Prison" and "At San Quentin" have sold over 2 million copies each and his "Greatest Hits" album has sold over a million copies.
1970 - Joe Cocker's version of the Beatles classic "She Came In Through The Bathroom Window" peaks at #30 on the pop chart.
1971 - Tracks from The Beatles "The White Album" (including 'Helter Skelter'), were played in the courtroom at the Sharon Tate murder trial to find out if any songs could have influenced Charles Manson and his followers to commit murder. Actress Sharon Tate who was married to film director Roman Polanski, was eight and a half months pregnant when she was murdered in her home, along with four others, by followers of Charles Manson.
1974 - Soul artist Barry White receives four gold records on this date: for the singles "Never, Never Gonna Give Ya Up" (#7), "Love's Theme" (Number One by the Love Unlimited Orchestra, conducted by White), and the album's "Under the Influence of Love Unlimited" (#3) and "Sonte Gon'" (#20).
1974 - Top Hits
"The Way We Were" - Barbra Streisand
"Love's Theme" - Love Unlimited Orchestra
"Americans" - Byron MacGregor
"Jolene" - Dolly Parton
1974 - Mel Brooks' "Blazing Saddles" opens in movie theaters.
http://www.filmsite.org/blaz.html
http://en.wikipedia.org/wiki/Blazing_Saddles
1976 - Paul Simon's "50 Ways To Leave Your Lover" peaks at #1 on the chart.
1978 - The worst winter storm of record struck coastal New England. The storm produced 27.5 inches of snow at Boston, and nearly 50 inches in northeastern Rhode Island. The fourteen-foot tide at Portland, ME was probably the highest of the century. Winds gusted to 79 mph at Boston, and reached 92 mph at Chatham, MA. A hurricane size surf caused 75 deaths and $500 million damage.
1979 - The Toronto Maple Leafs' Darryl Sittler set an NHL record for most points in a game when he scored six goals and earned four assists in an 11-4 victory over the Boston Bruins.
1979 - No. 1 Billboard Pop Hit: "Da Ya Think I'm Sexy?'' Rod Stewart. The song is an international success, reaching No. 1 in 11 countries.
1980 - Pink Floyd begins one of the more unusual coast-to-coast tours in rock history, playing the first of only 14 shows in Los Angeles. The only other city they played was New York. The stage, to promote the band's latest album "The Wall," features a 120 by 60-foot wall made of Styrofoam blocks, which gradually envelops the group as the show goes on.
1982 - Outfielder George Foster became baseball's highest-paid player and the first $2 million man when he signed a five-year contract worth $10 million with the New York Mets. Free agent Foster left the Cincinnati Reds' fabled "Big Red Machine," but his offensive production with the Mets never reached expectations. New York released him before the last year of his contract expired.
1982 - Top Hits
"Centerfold" - The J. Geils Band
"Harden My Heart" - Quarterflash
"Turn Your Love Around" - George Benson
"Lonely Nights" - Mickey Gilley
1984 - Navy Captain Bruce McCandless was the first and Army Lieutenant Colonel Robert Stewart were the second astronaut to fly free in space. While in orbit over the earth, McCandless exited Space Shuttle Challenger and maneuvered freely, without a tether, using a rocket pack on his own design. Stewart also sued the rocket pack to fly untethered later that day.
1985 - "Sports Illustrated" released its annual swimsuit edition. This issue was the biggest regular edition in the magazine's history, with 218 pages. On the cover, Paulina Porizkova joined Cheryl Tiegs and Christie Brinkley as the only models to that time to make the cover more than once.
1985 - "New York, New York" became the Big Apple's official anthem. Mayor Ed Koch made the announcement.
1986 - Haiti: After huge popular protests, dictator "Baby Doc" Duvalier (President-for-Life) flees the country, ending 35 years of this U.S.-sponsored terrorist dictatorship
1987 - Madonna's "Open Your Heart" hit #1 in the U.S. It was the third straight number-one single from her "True Blue" album.
1988 - Twenty-two cities in the eastern U.S. reported record low temperatures for the date, including Binghamton, NY with a reading of 5 degrees below zero. Snow blanketed southern Louisiana, with three inches reported at Cameron.
1988 - One of the longest running shows in television history, "America's Most Wanted" premiers, asking viewers for help finding fugitives from the law by airing dramatic reenactments of crimes and interviewing law enforcement officials for insight. It also highlighted cases of missing children. The show hassled to more than 1,100 arrests. Popular host John Walsh closes by addressing viewers "And remember, you can make a difference." The 1,000th episode aired March 6, 2010. In summer 2011, FOX canceled the show and moved to a quarterly specials format.
1989 - Twenty-five cities in the western U.S. reported record low temperatures for the date. Lows of 16 at Las Vegas, NV, 26 at Bakersfield, CA, -29 degrees at Milford, UT, and -16 degrees at Reno, NV were February records. The low of 43 degrees below zero at Boca, CA was a state record for the month of February. In Utah, lows of -32 degrees at Bryce Canyon, -27 degrees at Delta, -29 degrees at Dugway, and -38 degrees at Vernal were all-time records for those locations.
1989 - No. 1 Billboard Pop Hit: "Straight Up,'' Paula Abdul.
1990 - The Central Committee of the Soviet Communist Party agrees to give up its monopoly on power, effectively dissolving the Soviet Union.
1990 - Lisa Leslie of Morningside HS, Inglewood, CA, scored 101 points in the first half of a game against South Torrance HS. the game ended at the half with the score at 102-24 as the South Torrance coach refused to let his team finish the game.
1990 – Top Hits
"How Am I Supposed to Live Without You" - Michael Bolton
"Opposites Attract" - Paula Abdul with The Wild Pair
"Downtown Train" - Rod Stewart
"Nobody's Home" - Clint Black
1994 - Whitney Houston dominated the 21st annual American Music Awards, winning seven honors on the strength of "The Bodyguard" soundtrack and her version of Dolly Parton's "I Will Always Love You." During the taping of the show in Los Angeles, Blind Melon lead singer Richard Shannon Hoon began mouthing off, then struck a security guard in the face. He was arrested and put in a police car, where he tried to kick out the partition between the front and back seats. After a further altercation at the police station, Hoon was charged with assault and battery. Blind Melon was a nominee for best new artist but lost to Stone Temple Pilots.
1994 - Paul Anka was honored at the French music industry's annual awards in Paris for his song "My Way." It was in 1968 that Anka wrote new lyrics to the melody of a French pop hit "Comme d'habitude," which means "As Usual." Anka called his version "My Way," and it became Frank Sinatra's signature song.
1994 – Recently-retired NBA star Michael Jordan signed a minor league contract with the Chicago White Sox. Jordan reported to spring training before being assigned to the Class-AA Birmingham Barons where his manager was Terry Francona. After one middling season in the minors, Jordan returned to the NBA and another three-peat with the Bulls.
1998 - The XVIIIth Winter Olympic games opened at Nagano, Japan. Wind, rain, fog and lightning, with a mild earthquake thrown in, played havoc with Alpine skiing during the first five days. Then, good weather moved in and, when the games ended, the Japanese were hailed for their excellent show.
1998 - NHL's Dallas Stars retire Neal Broten's #7
1999 - Jordan's King Hussein died at age 63.
2010 - Iranian President, Mahmoud Ahmadinejad, commanded Iran's atomic agency to start enriching uranium at a higher level.
2011 - AOL Inc. announced the $315 million purchase of The Huffington Post website.
2012 - A federal appeals court ruled California's ban on same-sex marriage unconstitutional.
2013 – Mississippi officially certified the Thirteenth Amendment to the Constitution, becoming the last state to approve the abolition of slavery. The Thirteenth Amendment was formally ratified by Mississippi in 1995. It was passed by the Senate on April 8, 1864, and by the House on January 31, 1865. The amendment was ratified by the required number of States on December 6, 1865.
2014 - Jay Leno, entertainer and host of 'The Tonight Show', says goodbye after 22 years of hosting the show. He was replaced with Jimmy Fallon beginning February 17.
Super Bowl Champions:
2010 - New Orleans Saints 31, Indianapolis Colts - 17
-------------------------------------------------------------

SuDoku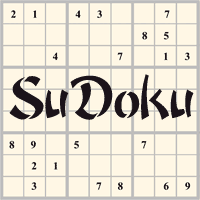 The object is to insert the numbers in the boxes to satisfy only one condition: each row, column and 3x3 box must contain the digits 1 through 9 exactly once. What could be simpler?
http://leasingnews.org/Soduku/soduko-main.htm
--------------------------------------------------------------

Daily Puzzle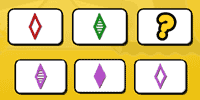 How to play:
http://www.setgame.com/set/puzzle_frame.htm
Refresh for current date:
http://www.setgame.com/set/puzzle_frame.htm
--------------------------------------------------------------


http://www.gasbuddy.com/
http://www.gasbuddy.com/GB_Map_Gas_Prices.aspx
http://www.gasbuddy.com/GB_Mobile_Instructions.aspx
--------------------------------------------------------------

Weather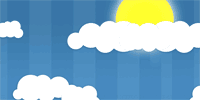 See USA map, click to specific area, no commercials
--------------------------------------------------------------

Traffic Live---
Real Time Traffic Information
You can save up to 20 different routes and check them out with one click,
or type in a new route to learn the traffic live
--------------------------------