Equipment Leasing Account Executive

What sets CoreTech apart from other equipment leasing companies is our team members and impeccable reputation. Are you unhappy with the ethics of your company and the promises made to you? Come to Newport Beach and join us.
To learn more, please click here
www.coretechleasing.com
CoreTech specializes in medium to
large size companies and firms

Over 100 law firms trust CoreTech for their leasing needs, why wouldn't you?


Friday, February 16, 2018
Today's Equipment Leasing Headlines

Pictures from the Past - 1988
Executive Vice President- WAEL
Will Your Company be the Next Victim?
A Disturbing New Trend in Fraud
By Bernie Boettigheimer, CLFP
New Hires/Promotions in the Leasing Business
and Related Industries
Leasing Industry Ads---Help Wanted
Alliance Capital - CoreTech Leasing
The Value of Search Engine Optimization Today
FinTech #102 by Alex Vasilakos
Site Inspection List
Updated
Leasing News Advisor
Armon Mills
The 15:17 to Paris/24 Frames
Mother/I, Daniel Blake/The Silence of the Lambs
Film/Digital Reviews by Leasing News' Fernando Croce
Labrador Retriever Mix
West Des Moines, Iowa Adopt-a-Dog
The Largest Gathering of Business
and Commercial Brokers In the Country
News Briefs---
A billionaire diamond dealer has been linked with a
$1.8 billion fraud reported by one of India's biggest banks
US Bank To Pay $613M for Faulty Money Laundering Program
"...employees tried to hide the deficiencies from regulators"
Amazon has partnered with Bank of America
for its lending program -Loans $1,000 to $750,000
OnDeck has achieved GAAP profitability
and announced some interesting new developments for 2018
Cisco to Repatriate $67 Billion Under New Tax Law
planned for the company's third fiscal quarter
We Are Living in the Golden Age of Fintech
breaking the rules around who can access money
where they can access it from and what they can do with it
President Trump entertains idea
of 25-cent fuel tax increase
Optimistic outlook anticipated for the European leasing
industry for the beginning of 2018--The Alta Group
Equifax: Why finance companies are using verification tools
at record levels
Broker/Funder/Industry Lists | Features (writer's columns)
Top Ten Stories Chosen by Readers | Top Stories last six months
www.leasingcomplaints.com (Be Careful of Doing Business)
www.evergreenleasingnews.org
Leasing News Icon for Android Mobile Device
You May have Missed---
Poem
Sports Brief----
California Nuts Brief---
"Gimme that Wine"
This Day in History
SuDoku
Daily Puzzle
GasBuddy
Weather, USA or specific area
Traffic Live----
######## surrounding the article denotes it is a "press release" and was not written by Leasing News nor information verified, but from the source noted. When an article is signed by the writer, it is considered a "by line." It reflects the opinion and research of the writer.



Please send a colleague and ask them to subscribe. We are free
Email kitmenkin@leasingnews.org and in subject line: subscribe

[headlines]
--------------------------------------------------------------
Pictures from the Past - 1988
Executive Vice President- WAEL

Jon Bednerik, CAE
http://www.leasingnews.org/archives/Nobember_2002/11-12-02.htm
Jon was Executive Vice President of the Western Association of Equipment Lessors from 1988 to 1993. He managed a staff of four full-time employees and several part-time employees with a budget of $700,000, located in Oakland, California.
Chosen from a field of more than 400 candidates, Bednerik had been Executive Director of the Western Independent Bankers (WIB) for over five years. WIB is a regional trade association of 300 independent banks and some 50 associate member firms in thirteen Western States.
WAEL became the United Association of Equipment Lessors, after merging with the Eastern Association of Equipment Lessors, then changing the name to The National Equipment Finance Association.
"Jon Bednerik was a real 'people person'. He was the first we hired right after being an 'in house' organization. Bednerik had a lot of imagination... Events and creativity was much better back then, then recently. I miss him. "
Ron Wagner
"Jon came to WAEL from the Independent Bankers Association after search committee interviewed more than 20 candidates and reviewed more than 100 resumes. Jon's strengths were his written communications and publications. If you remember the Newsline prior to Jon's tenure it was of much lower quality. Jon received a crash course in financial management during his first year at WAEL. To say we had some tough finance meetings before the BOD met is a gross understatement. The Executive Committee at the time; Ben Millerbis-Past President, Jim Possehl-President, Ron Wagner-VP and Bill Grohe-Sec-Tres held weekly conference calls and held Jon's hand as much as possible. Our Spring Conference at the Camelback was a success, but not without some significant good fortune. The Fall Seattle Conference was also successful but the chaos behind the scenes was serious hand wrenching. We were very fortunate to have hired excellent staff and the year was a positive one for WAEL but required four or five times the time and effort by the executive committee and a load of good luck."
Jim Possehl
Western Association of Equipment Leasing (WAEL)
WAEL NEWS LINE December, 1988
http://www.leasingnews.org/Conscious-Top%20Stories/jbednerik.htm
TODAY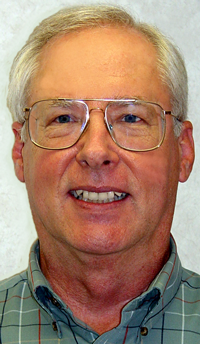 After managing four more associations, he retired in 2012,
to enjoy his boat.
"Yes, I have finally retired (after several previous attempts to do so). Spending time working on our 'new' antique boat – SECOND WIND, a 1987 34 foot Sabre sloop which is docked behind our condo here in Punta Gorda, Florida."


[headlines]
--------------------------------------------------------------
Will Your Company be the Next Victim?
A Disturbing New Trend in Fraud
By Bernie Boettigheimer, CLFP

The Equipment Finance industry is experiencing a new trend in fraud and it appears to have resulted from recent widespread data breaches. Lease Police has been contacted by several leasing companies who have been victimized and it's not because of shoddy credit work. Their highly qualified Credit Managers utilized their expertise and all of the tools they had at their disposal, but this scam still got by them. Will your Credit Department be next?
LeasePolice.com has done a great deal of forensic investigation into this scheme. With what we've learned we can share with you how it's played out.
Bad actors, presumably from foreign countries, are purchasing Social Security numbers and personal information compromised in recent data breaches. Rather than simply stealing a person's identity, they've designed a much more elaborate scheme. But we're on to them.
They're taking the information they've acquired and running it through a sort of filter; one that helps them to determine who on their list is a business owner. Or, more specifically, which individuals are equipment vendors.
Once they've chosen their target, they duplicate the website of the vendor changing only the mailing address, phone number and email address. They'll check incorporation status and pay past-due fees to ensure that the status is in Good Standing. They open a checking account in that company's name and they're ready for business.
This new 'vendor' will submit a phony application to leasing companies using the name and Social Security number of another stolen identity. All contact information leads back to them. They'll obtain a throwaway email address (Gmail, Yahoo mail) and a non-traceable phone number (track phone, VoIP), both easily obtainable in this electronic age. A checking account will be opened in the name of the Applicant; the initial deposit being enough to pay a Security Deposit or first and last month's rental payments. A bogus Vendor invoice will be presented and everything will appear to be legitimate.
Due diligence performed by the leasing company will confirm that everything checks out. They've spoken to the Vendor and the Applicant. They've visited the Vendor's website and exchanged emails with both the Vendor and the Applicant. A check has been received for the initial payments. The Secretary of State has confirmed that corporation status is active and In Good Standing. What could possibly go wrong?
Several leasing companies and funding sources have shown us exactly what can go wrong. And the losses are adding up to hundreds of thousands of dollars, if not more. Recourse is all but impossible because, as soon as the Vendor has been paid, all of the bogus players simply disappear. No Applicant, no Vendor and no equipment ever existed.
We've implemented proprietary initiatives to adapt to these schemes. Considering this new threat, we request that leasing companies and funding sources that have seen similar transactions contact us with their information so that we can beat these bad actors at their own game. All information received will be kept in the strictest confidence.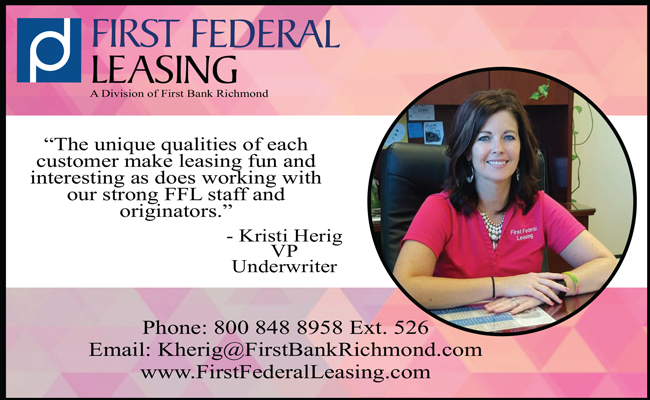 [headlines]
--------------------------------------------------------------
Top Reputable Company Seeking
Equipment Leasing Account Executive

Equipment Leasing Account Executive

What sets CoreTech apart from other equipment leasing companies is our team members and impeccable reputation. Are you unhappy with the ethics of your company and the promises made to you? Come to Newport Beach and join us.
To learn more, please click here
www.coretechleasing.com
CoreTech specializes in medium to
large size companies and firms

Over 100 law firms trust CoreTech for their leasing needs, why wouldn't you?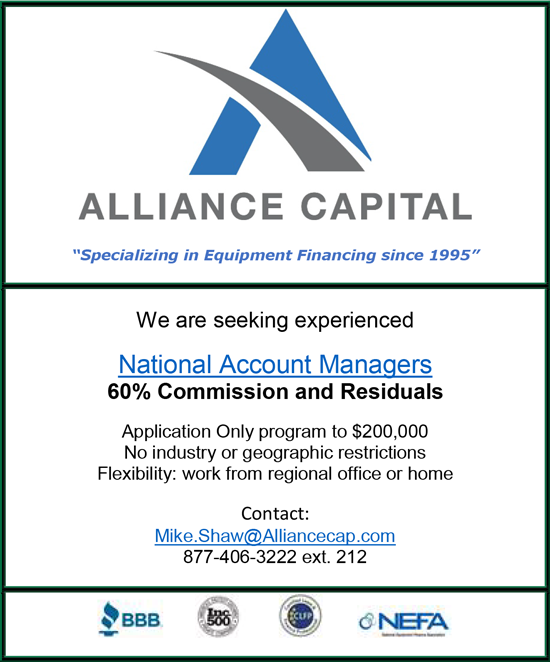 [headlines]
--------------------------------------------------------------
New Hires/Promotions in the Leasing Business
and Related Industries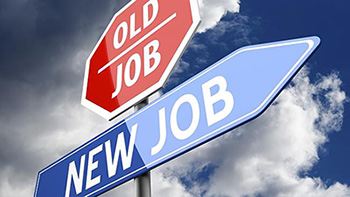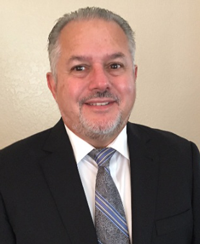 Frank Freer was named President, GCW Leasing Partners, LLC., Orange County, California. Previously he was Director of Sales, Partners Capital Group (October, 2013 - September, 2017); Founding Partner Executive Vice President, Blackstone Equipment Financing, LP (February, 2002 - October, 2013). Education: Saddleback College (1977 - 1979).
https://www.linkedin.com/in/frank-freer-734aa079/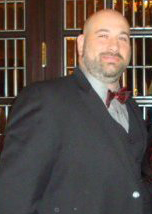 Keith Hachey was hired as National Accounts Development Director, Americorp Financial, Birmingham, Michigan. Previously, he was Vice President, Business Development Officer, Lease Corporation of America (July, 2009 - December, 2017); Vice President, Sales Manager, Banc of America Leasing (September, 2004 - July, 2009); Sales Executive, Lease Corporation of America (September, 2002 - October, 2004); Relationship Manager, Fleet Capital Leasing (June, 2001 - September, 2002); Asset Management Specialist II, Sanwa Leasing Corporation (September, 1995 - February, 1997). Education: Central Michigan University. Oakland University. https://www.linkedin.com/in/keith-hachey-484bb810/
Vince Mollica was named Managing Director of the Equipment Finance business at CIT Group. "In this role, he will lead the Equipment Finance sales organization with responsibility for commercial lending and leasing in the industrial, technology and office products markets, as well as for lender finance...Mollica joined CIT in 1995 and most recently was senior vice president for Business Development and Structured Transactions in the Equipment Finance operation. Prior to this, he had key roles in Vendor Finance and led programs for a number of technology clients. Earlier in his CIT tenure, Mollica was in the Finance function and supported business lines, as well as corporate finance efforts. Prior to joining CIT, he was with Bank of America and PricewaterhouseCoopers."
https://www.linkedin.com/in/vince-mollica-0438661b/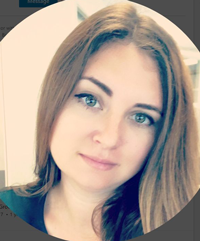 Lauren Papageorges was hired as Sales Coordinator, Ascentium Capital, Kingwood, Texas. She is based out of Irvine, California. Previously she was Assistant Funder, Alliance Funding Group (October, 2016 - November, 2017); Account Manager, Currency (July, 2015 - October, 2016); Senior Account Manager, American Capital Group, Inc. (January 2015 - July, 2015); Account Manager, Balboa Capital (April, 2013 - January, 2015). Community Service: Volunteer: Women's Shelter of Long Beach (June, 2012 - April, 2013). Education: California State University, Long Beach, Bachelor of Science (B.S.), Psychology (2011). California State University, Long Beach, Bachelor of Science (B.S.), Psychology (2008 - 2012).
https://www.linkedin.com/in/lauren-papageorges-5432a667/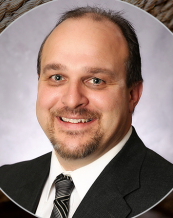 Greg Rasmussen was promoted to Officer, Merchants Bank Equipment Finance, whose primary sales office is in Minneapolis, Minnesota. He will be located in Winona with the team at Merchants Financial Group, Inc., parent company, and Merchants Bank. He joined the firm in 2000. "In addition, to his duties as Controller, Rasmussen supports the MBEF Sales and Portfolio Management team in pricing, software support and detailed reporting.'' He is a graduate of Winona State University.
Sandra Rowland was hired as Credit Leader, Equipment Finance, Investors Bank, Iselin, New Jersey. Previously, she was Chief Credit Officer, Capital Equipment Finance, EverBank Commercial Equipment Finance (June, 2014 - February, 2018); President, Emigrant Business Credit Corp. (January, 2009 - May, 2014); Senior VP, Emigrant Business Credit Corp. (September, 1997 - April, 2009); Marketing Specialist, CIT (1995 - 1997); Marketing Support Specialist, The CIT Group, Commercial Equipment Finance (1995 - 1997). Education: Fordham University Gabelli School of Business, MBA, Finance (1993 - 1995). Valparaiso University, B.S., Business (1988 - 1992). Northern Highlands High School (1984 - 1988).
https://www.linkedin.com/in/sondra-rowland-4562519/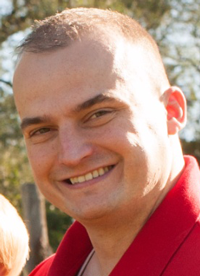 Dave Tyler was hired as Credit Manager, Commerce Bank, Kansas City, Missouri. Previously, was at Scottrade Bank, starting October, 2013, as Senior Credit Analyst; promoted February, 2015, Credit Supervisor. Prior, he was a Credit Analyst, CSI Leasing, September, 2007; promoted to Assistant Vice President, Credit, August, 2012. He was an Intern, Russell Capital Management (August, 2006 - December, 2006). Courses: CSI Leasing, Omega Performance Commercial Credit Training. Education: University of Kentucky, BA, Finance (2003 – 2007).
https://www.linkedin.com/in/dave-tyler-5b17a930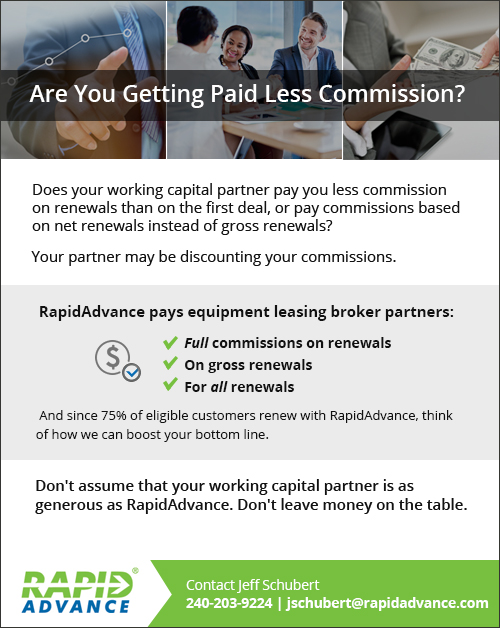 [headlines]
--------------------------------------------------------------
The Value of Search Engine Optimization Today
FinTech #102 by Alex Vasilakos
Five years ago, simply having an online presence was the challenge. Today, the challenge is not being left behind, drowning as your competitors swim ashore to win the price. Online users literally have more choices than they can handle. If your business/brand is not one of those choices, your competition is the choice.
Search Engine Optimization (SEO) gets your brand where people look for it most: high in the search engine results for keyword searches directly related to your products and services.
What About Local SEO (Search Engine Optimization)?
Getting found in local searches is more important than ever. The statistics tell the story:
Consumer engagement with brands (to the tune of 85%-95%) happens through local listings, local web pages or other local search results. In 2017, 50 percent of brands were using location data to better target consumers.
And know that nearly half of total Google search queries have local intent. Your location today is not unimportant, it is an advantage.
Local SEO services offer a much targeted online marketing approach, unlike traditional marketing with radio, TV, billboards, and flyers on your car in the parking lot. Local SEO pros help you to position your business on search engines so potential customers see you — on their terms. This is encouraging because instead of being blanketed with traditional ads, the searcher feels like he/she found you. Not the other way around.
You've Probably Seen the Local Pack
When you perform a search (desktop or mobile), the search results show three distinct sections: paid ads at the top, the local pack of results, and then organic results. A side note for those looking at their Analytics: Google Local Pack website clicks usually come in as 'direct' traffic, so know that some of your direct traffic is really organic!
Local SEO Strategies & Tactics That Encourage Local Clicks
• Local NAP Citations: Be sure your business name, address and phone number are consistent across all of your online assets (all profiles). If they vary, get them fixed. Make sure you target those citation profiles that Google loves to visit.
• Local Directory Listings: Claim and verify all listings on local directories; again, those that Google deems most important.
• Local Reviews: Reviews are important for your online reputation (with the search engines), your potential customers, and your local SEO. Encourage review-building tactics in person, and on social profiles.
• Localized Content: The more regionally-relevant your website's content is, the more likely it will show up in search results — because of CONTEXT. This means creating unique geo-targeted service pages, specifying service areas, and including maps with your location on it.
• Schema Markup: Ask your trusted SEO to implement local business schema optimization on your website. Schema is an agreed-upon markup language that Google, Yahoo, and Bing all agree on.

Two Other Factors That Determine Your Presence in Local Search?
• Distance: Google tries to determine how far each potential search result is from the location in a search. Though seasoned SEO professionals can help you rank outside of a radius, Google tries to calculate distance based on what's known about their location (remember: Google Maps!).
• Relevance & Context: How well does the content on the site (of a local website) match what someone is searching for? Think context and search intent. It's not enough to simply add complete and detailed business information across the web; your site's content has to be geared towards that region/area. For example, just because my profiles around the web say that I sell purple hammers in San Francisco, I won't rank well for it in San Francisco if my website sells mainly surfboards.

Local Search Trends Are Here to Stay
Local SEO and local marketing trends are stronger now, more than ever. Just imagine what the increase in voice searches is going to bring (hint: they are already on the rise). Now is the time for your business to take advantage of forward-thinking local SEO services and take your business from working to winning. Especially before your competitors beat you to it. All local businesses, from plumbers and lawyers to bankers as well as finance professionals and mom-and-pop shops can grow their business and turn their brands into local marketing powerhouses.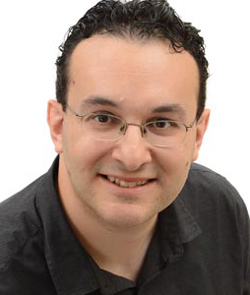 Alex Vasilakos
Director of Marketing
The Finance Marketing Group
Alex@financemarketing.com
Office: 518-591-4645x102 / Fax: 518-677-1071
90 State Street, Suite 1500, Albany, NY 12207
Currently, Alex works exclusively with financial services companies but his depth of knowledge and experience can help design and implement long-reaching strategies for businesses across all industries.
Previous Financial Technology Articles
http://www.leasingnews.org/Conscious-Top%20Stories/fintech.html
[headlines]
--------------------------------------------------------------
Site Inspection List
Updated
Site Inspection Services
Full List:
http://www.leasingnews.org/Site_Insp/Default.htm

[headlines]
--------------------------------------------------------------
Leasing News Advisor
Armon Mills

Armon L. Mills, President and Publisher
San Diego Business Journal
4909 Murphy Canyon Road, Suite 200
San Diego, CA 92123
Direct Phone: 858.277.6795
Cell: 858.220.5443
Email: amills@sdbj.com
Armon Mills joined the Leasing News Advisory Board on February 5, 2004. In reality, he was quite instrumental and was the first to give Kit Menkin advice to incorporate, trade mark, and develop what were originally e-mails about what was happening in the equipment leasing industry sent to friends. Kit served on all Armon's advisory boards; is a personal friend of he and his family. He and Armon often had lunch together often when Armon was located in San Jose, California. They also both served on community non-profit organizations as officers, including chairmen and presidents, working on projects together. Armon has been a mentor to several publishers, many of them across the nation, running the various Business Journals and other media.
In January of 2011, Armon joined J.H. Cohn LLP as Director of Practice Development, Southern California Region.
In 2013 Armon returned to the San Diego Business Journal as President and Publisher.
Armon earned a Bachelor of Arts degree in Business Administration from Southwestern College in Winfield, Kansas. He also earned his Certified Public Accountant certificate from Kansas in 1967.
Armon began his career in public accounting with the national CPA firm of Fox & Company. Armon joined the firm in January of 1964. His career with Fox included 11 ½ years on the audit staff including promotions to manager on June 1, 1968 and was admitted as a full Partner on June 1, 1970. He was a partner with the firm for 14 years and managing partner of Fox & Company offices for nine years in:

St. Louis, Missouri from July 1, 1975 to December 31, 1977
Kansas City, Missouri from January 1, 1978 to July 31, 1981
Minneapolis, Minnesota from August 1, 1981 to July 30, 1984.
Armon was recruited to American City Business Journals on July 31, 1984 as President and Chief Operation Officer. He was in that position for two and a half years during which time the company grew from four Business Journals in Kansas City, Missouri, San Jose, California, Milwaukee, Wisconsin and Portland, Oregon to 35 Business Journals covering the United States from coast to coast and Hawaii. He was also President and Chief Operating Officer when American City Business Journals went public with an IPO on July 18, 1985.
Armon moved to Phoenix, Arizona in 1987 to be Publisher of the Business Journal serving Phoenix and the Valley of the Sun. He and his family moved to the Bay area in 1991 where he was Publisher of business publications in San Jose and Silicon Valley before moving to San Diego in 2004 to become President and publisher of the San Diego Business Journal. Under my leadership, the San Diego Business Journal increased its' bottom line net operating income 370 percent from 2003 to 2007.
Armon was active in many community organizations. While in San Jose, he served as chair of the Board of Directors of the San Jose/Silicon Valley Chamber of Commerce, The Santa Clara County Salvation Army, YMCA of Santa Clara Valley and the Silicon Valley Capital Club. He was a previous member of the Board of Directors for the Silicon Valley Chapter of Commonwealth Club of California, San Jose Sports Council, American Red Cross, Santa Clara County Boy Scouts of America, March of Dimes, Valley Medical Center Foundation, United Way, San Jose Repertory Theater, The American Heart Association, the Santa Clara County Arts Council and Treasurer and Chair of the Finance Committee for the San Jose Convention and Visitors Bureau. Armon also chaired the 1995 KTCH Channel 54 Public Television Station fund-raising auction and is a past member of their Board of Directors. He served on the board of the Alliance of Area Business Publications from 1986 to 1989 and was President of the Association in 1988. He was an active member of the San Jose Rotary Club for over 12 years.
Armon has received several community and business awards which include:
Media Advocate of the Year – 1997
U.S. Small Business Administration San Francisco District
Silver Hope Award – 1997
National Multiple Sclerosis Society
Distinguished Citizen Award – 1998
Santa Clara County Council of Boy Scouts of America
Leadership Excellence Award – 1998
San Jose/Silicon Valley Chamber of Commerce
Silver Beaver Award – 2001
Santa Clara County Council of Boy Scouts of America

Business Hall of Fame – 2002
Southwestern College – Winfield, Kansas

Joint Civilian Orientation Conference (JCOC)
Class of 70 –October, 2005
Selected by the Department of Defense to visit military base and operations in Germany, United Kingdom and Italy.
Armon is continuing his strong commitment to the community here in San Diego. He is the past Chair of the Board of Directors of the San Diego Police Foundation. He is a member of Rotary Club #33 and a past member of the Board of Directors of LEAD San Diego. Armon is on the board of the San Diego Better Business Bureau. He is also a member of the National University Holiday Bowl Committee and the San Diego Credit Union Poinsettia Bowl Committee. Armon is the Finance Chair of the New Majority of California and serves on their state board of directors. Armon is also on the Leasing News Advisory Board.
Armon has been married to his wife Sandra for over 36 years and has four adult children, Kathryn, Marnie, Darin and Trina.

[headlines]
--------------------------------------------------------------
Fernando's View
By Fernando F. Croce
A pair of autumnal works from master directors ("The 15:17 to Paris," "24 Frames") comes to theaters, while DVD releases offer virtuoso shocks ("Mother!"), a compassionate social drama ("I, Daniel Blake"), and a darkly mesmerizing Oscar-winner ("The Silence of the Lambs").
In theaters: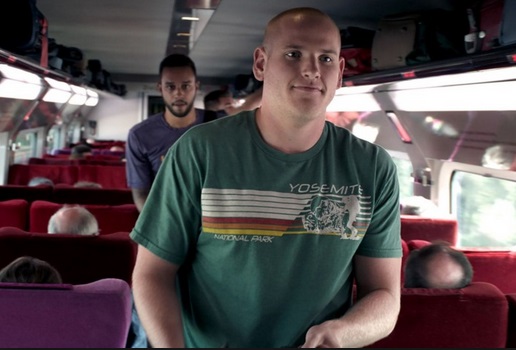 The 15:17 to Paris (Warner Bros.): From his leading-man early days to his twilight period as a renowned director, Clint Eastwood has always displayed a keen interest in masculinity and heroism. His newest project as a filmmaker touches on those obsessions, using a true-life story to offer a contemplative portrait of cosmic grace and commonplace bravery. In 2015, a trio of American tourists named Spencer Stone, Alek Skarlato and Anthony Sadler foiled a terrorist attack while vacationing through Europe. With plainspoken experimentalism, Eastwood tells the story by casting the young men to play themselves, following their friendship and more mundane moments leading up to their moment of heroism. Continuing the inquiry of "American Sniper" and "Sully," Eastwood's film is comparatively slight but equally adventurous and touching.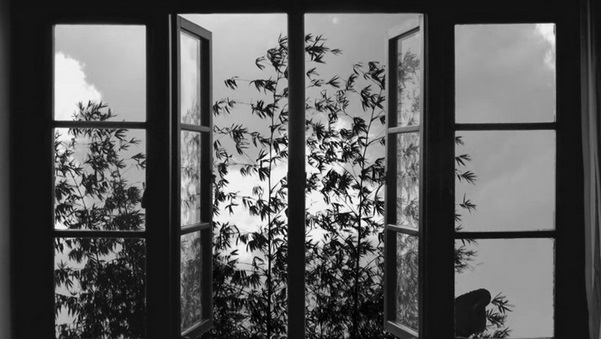 24 Frames (Janus Films): A cinematic master gone too soon, the late Iranian auteur Abbas Kiarostami ("A Taste of Cherry") combined an eye for austere beauty with reflexive play with the medium. In this, his last complete film, he sets out to investigate how the cinematic and photographic qualities of his work are combined. Questioning how time and space influence the creation of an image, the film offers twenty-four still shots, then subtly adds movement to them. There are landscapes that seem to suddenly be transformed by fluttering birds, for instance. How do these moments affect our perfection not merely as moviegoers, but as human begins made aware of our surroundings? Though a synopsis makes it sound forbiddingly avant-garde, this is pleasurable and poignant from beginning to end.


Netflix Tip: With the recent passing of British screenwriter David Sherwin (1942-2018), viewers have a chance to revisit the glorious trilogy of satires he made with acclaimed director Lindsay Anderson. So check out Netflix for "If..." (1969), "O Lucky Man!" (1973), and "Britannia Hospital" (1982).
On DVD: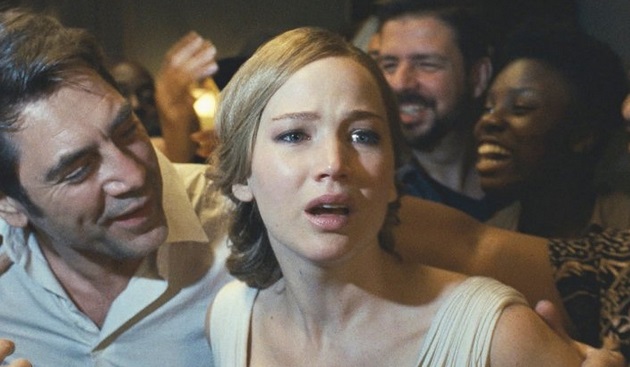 Mother! (Paramount): Scarcely one to turn down a good controversy, director Darren Aronofsky ("Black Swan") goes for broke in this stylishly, allegorical, completely unhinged thriller. Jennifer Lawrence delivers a tirelessly distressed performance in the main role, a nameless young woman living in an isolated Gothic cottage with her husband (Javier Bardem), a famous writer having trouble with his latest work. Their peace is soon disturbed by unwelcome guests, namely an ailing man (Ed Harris) and his insinuating wife (Michelle Pfeiffer). Happiness seems within reach when she learns that she's pregnant and her husband finishes his book, yet they soon have a virtual tidal wave of fans and assorted crazies come breaking down their door. Not for the faint of heart, Aronofsky's virtuosic suite of shocks is sure to have audiences talking… and fainting.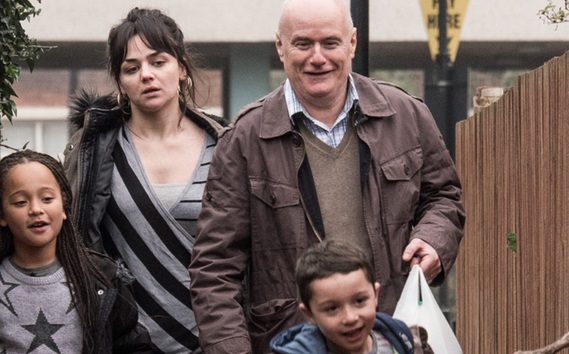 I, Daniel Blake (Criterion): A dedicated chronicler of underprivileged struggles, British filmmaker Ken Loach ("My Name Is Joe") serves up another first-rate slice of grit with a heartrending drama, which took the top prize at last year's Cannes Film Festival. Played by Dave Johns, the title character is a 59-year-old widowed carpenter who, in the wake of health problems, finds himself in a veritable bureaucratic hell. While fighting for an appeal to get benefits, Daniel befriends Katie (Haley Squires), a young single mother with her own array of problems. As desperation draws closer, can they give each other enough strength to stay one step ahead of the abyss? Though never afraid to depict the harshest situations the characters go through, Loach's film also abounds in tenderness, humor, and hope.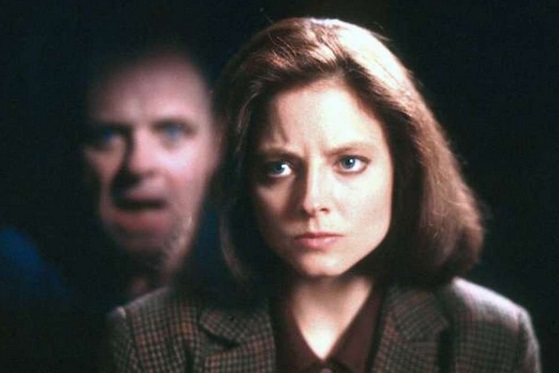 The Silence of the Lambs (Criterion): A modern classic of complex characterizations and gut-wrenching suspense, this multiple Oscar-winner from director Jonathan Demme still holds the same scabrous power as when it first came out in 1991. Based on the novel by Thomas Harris, the film follows the unlikely bond that forms between two different different characters in the midst of a murder spree. On one side, there's Claire Sterling (Best Actress winner Jodie Foster), a student with the FBI whose latest assignment puts her on the trail of a serial killer known as Buffalo Bill. On the other, there's Dr. Hannibal Lecter (Best Actor winner Anthony Hopkins), the monstrous genius who might help her crack the case. Both mesmerizing and unsettling, Demme's film is an unforgettable walk on the dark side.

[headlines]
--------------------------------------------------------------
Labrador Retriever Mix
West Des Moines, Iowa Adopt-a-Dog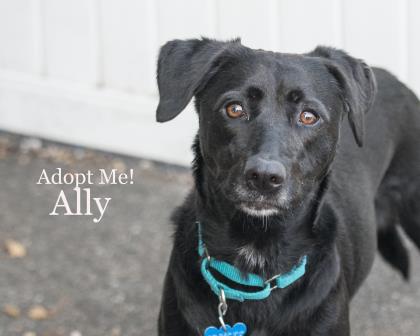 Ally

Female
Size: Medium
Color: Black
Age: 4 years, 7 months
Spayed
Declawed: no
Housetrained: Yes
No Small ids
Location: WDM Location
Adoption Price: $100.00
"Ally is all kinds of good things wrapped up in an adorable package. This girl is whipping smart and breezes through the brain teasers we give her for enrichment. She is so eager and motivated to learn - she is really fun to train. She loves to go for walks and runs with our volunteers and is always up for a run in the courtyard.
"Ally is a Hurricane Harvey survivor who came to us from a disaster shelter in Houston. All the chaos left her anxious about new people and new places. It can take a little time for Ally to warm up to people but once she loves you you've got a best friend for life and she'll happily jump into your arms. When Ally is with someone she knows and loves she radiates a confidence and contentment that just shines out of her. Ally would prefer to be the only animal in her household; she's ready to give her heart 100% and hopes she can have all of yours.
"After all her travels Ally isn't done yet - she's ready for the one more adventure of a lifetime - meeting her new family. Are you ready to be hers?"
Furry Friends Refuge
West Des Moines Shelter
1211 Grand Avenue
West Des Moines, IA 50265
Phone: (515) 222 - 0009
adoptions@furryfriendsrefuge.org
Hours:
Monday through Friday, 3 p.m. to 8 p.m.
Saturday/Sunday, 11 a.m. to 5 p.m.
"Adopt a Pet"—city, state
Adopt a Pet
http://www.adoptapet.com/
[headlines]
--------------------------------------------------------------
The Largest Gathering of Business
and Commercial Brokers In the Country
4th annual National Alliance of Commercial Loan Brokers Conference on October 16th - 18th at Doral in Miami.

FOR LENDERS: Meet over 800 commercial loan/ISO brokers at the largest conference dedicated to today's modern commercial loan and lease broker. Gain valuable relationships that will bring you new business and increase your deal originations.

FOR BROKERS: Meet over 150 funders, lenders and banks that offer multiple products to serve your clients such as: Equipment Financing, Equipment Leasing, SBA Lending, Merchant Cash Advance, Project Funding, Commercial Real Estate Lending, Fix and Flip Financing, Unsecured Lines of Credit, Alternative Financing, Asset Based Lending, Factoring, Purchase Order Financing and much, much more.

FOR ALL: Besides two days of valuable networking and eating great food, get a chance to play in our first annual Golf Scramble Tournament on a world famous PGA course. After that, sign up and play in our annual Texas Hold'em Poker Tournament Hosted by Rapid Advance. Get a chance to win $2,500 in our limited 70 seat game while enjoying free drinks and a professional cigar rolling station at hand.

Each of our events is designed for you to network while you're having the time of your life.

Don't wait: There are limited spots left for Golf and Poker.

To sign up please register here:
https://www.eventbrite.com/e/naclb-2018-registration-39232925737
[headlines]
--------------------------------------------------------------
News Briefs----

A billionaire diamond dealer has been linked with a
$1.8 billion fraud reported by one of India's biggest banks.
http://money.cnn.com/2018/02/15/investing/india-nirav-modi-bank-fraud/index.html
US Bank To Pay $613M for Faulty Money Laundering Program
"...employees tried to hide the deficiencies from regulators"
http://gkmen.com/2018/02/15/us-bank-to-pay-613m-for-faulty-money-laundering-program/
Amazon has partnered with Bank of America
for its lending program -Loans $1,000 to $750,000
https://www.cnbc.com/2018/02/14/amazon-and-bank-of-america-partner-for-lending-program-but-growth-has-stalled.html
OnDeck has achieved GAAP profitability
and announced some interesting new developments for 2018
https://www.lendacademy.com/review-ondeck-q4-2017-earnings-results/
Cisco to Repatriate $67 Billion Under New Tax Law
planned for the company's third fiscal quarter
https://www.nytimes.com/2018/02/14/business/cisco-repatriation-tax-law.html
We Are Living in the Golden Age of Fintech
breaking the rules around who can access money
where they can access it from and what they can do with it
https://www.llrpartners.com/growth-bit/ron-suber-golden-age-fintech-innovation-cycle/
President Trump entertains idea
of 25-cent fuel tax increase
http://www.landlinemag.com/Story.aspx?StoryID=71763#.WoYmjOdG1jU
Optimistic outlook anticipated for the European leasing
industry for the beginning of 2018--The Alta Group
http://thealtagroup.com/optimistic-outlook-anticipated-european-leasing-industry-beginning-2018/
Equifax: Why finance companies are using verification tools
at record levels
http://www.autoremarketing.com/subprime/equifax-why-finance-companies-are-using-verification-tools-record-levels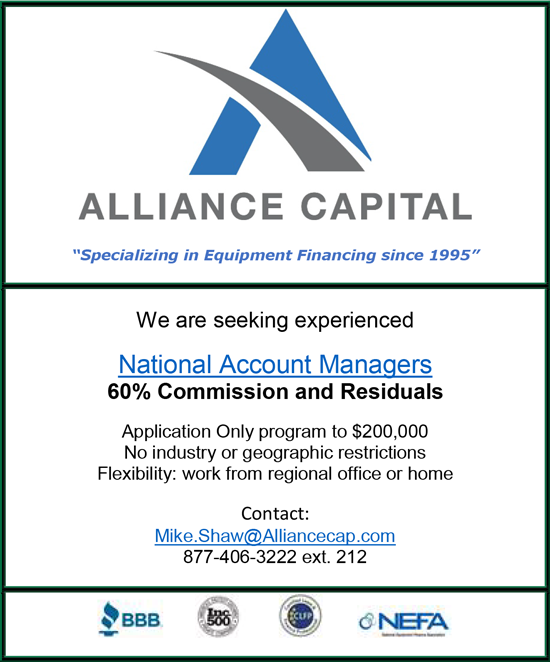 [headlines]
--------------------------------------------------------------

You May Have Missed---
US Cities with Best, Worst Credit Scores 2018
https://honestcheddar.wordpress.com/2018/02/13/us-cities-with-best-worst-credit-scores-2018/
The typical Oregonian: where she lives, how old she is
and how much money she makes
http://www.oregonlive.com/pacific-northwest-news/index.ssf/2018/02/the_typical_oregonian_where_sh.html

[headlines]
--------------------------------------------------------------
President George Washington

Boston Gazette

An Acrostic--
G
REAT Hero! whose illustrious actions claim
E
ternal blessings and an endless fame--
O
f every virtue and each gift possess
R
eligion reigns triumphant in his breast.
G
rant him, almighty God! thy aid and health
E
ver to rule these states and guard their wealth.
W
hat power of Language can enough extoll
A
Son of Liberty and friend to all--
S
aviour and patron of Columbia!
H
er sons revere thee and exult this day--
I
n thee, their Favourite and firm support--
N
ations applaud thee and thy friendship court.
G
enerous deliverer of thy Country's right!
T
hou hast prov'd victor over lawless might.
O
f all the Conquerors in the historic page,
N
one have surpass'd this Phœnix of the age.
[headlines]
--------------------------------------------------------------

Sports Briefs---
Raiders officially bid farewell to Sebastian Janikowski
https://www.yahoo.com/sports/raiders-officially-bid-farewell-sebastian-172835121.html
AJ McCarron Wins Grievance vs. Bengals, Will Become Free Agent
http://bleacherreport.com/articles/2759715-aj-mccarron-wins-grievance-vs-bengals-will-become-free-agent
49ers hire former FAU defensive coordinator Chris Kiffin
http://49ers.pressdemocrat.com/49ers-hire-former-fau-defensive-coordinator-chris-kiffin/
Jon Gruden is not a fan of the NFL's offseason rules
http://www.theredzone.org/Blog-Description/EntryId/68375/Jon-Gruden-is-not-a-fan-of-the-NFL-s-offseason-rules
[headlines]
--------------------------------------------------------------


California Nuts Briefs---
Save California football? Proposal to ban tackling
before high school creates uproar
http://www.sacbee.com/news/politics-government/capitol-alert/article200187369.html#emlnl=Alerts_Newsletter
He earned $540,000 working at two California jails.
Was that too much?
http://www.sacbee.com/news/politics-government/the-state-worker/article199956484.html?#emlnl=BreakingCapitolState_Alert
'We are doubling dogs up.' Sacramento, CA Bradshaw shelter
has more than 180 pups in need of homes.
http://www.sacbee.com/entertainment/living/pets/article200291024.html
California Latinos make up small fraction of mortgage market
https://www.mercurynews.com/2018/02/15/california-latinos-make-up-small-fraction-of-mortgage-market/
[headlines]
--------------------------------------------------------------



"Gimme that Wine"

http://www.youtube.com/watch?v=EJnQoi8DSE8
Barefoot Remains Top Brand; Wine Sales Rise 3%
https://www.winesandvines.com/news/article/195778/Barefoot-Remains-Top-Brand-Wine-Sales-Rise-3
Silicon Valley Bank Predicts the US Wine Industry
is at the Tail End of a 20-Year Growth Period
https://www.prnewswire.com/news-releases/silicon-valley-bank-predicts-the-us-wine-industry-is-at-the-tail-end-of-a-20-year-growth-period-300599291.html
Vivino Raises $20 Million in Series C Funding
https://globenewswire.com/news-release/2018/02/14/1348120/0/en/Vivino-Raises-20-Million-in-Series-C-Funding.html
2017 grape harvest down, but prices up in Mendocino County
http://www.ukiahdailyjournal.com/article/NP/20180214/NEWS/180219926
Wine grape production on Central Coast increases
http://www.santamariasun.com/news/17122/wine-grape-production-on-central-coast-increases/
Forget Sauvignon Blanc, New Zealand's New Big Thing Is Pinot Noir
https://www.bloomberg.com/news/articles/2018-02-12/forget-sauvignon-blanc-new-zealand-s-new-big-thing-is-pinot-noir
Providing Everything an Eastern Winery or Vineyard Could Need
https://easternwineryexposition.com/
Northern Grape Webinar Series Returns
http://www.growingproduce.com/fruits/grapes/northern-grape-webinar-series-returns/
Wine Prices by vintage
http://www.winezap.com
http://www.wine-searcher.com/
US/International Wine Events
http://www.localwineevents.com/
Leasing News Wine & Spirits Page
http://two.leasingnews.org/Recommendations/wnensprts.htm

[headlines]
----------------------------------------------------------------
This Day in History
1690 - French and Indian forces from Montreal attacked and burned Schenectady, New York. This was known as King William's War (1689-1697) named after an Indian leader. It was also known as the French and Indian Wars. These were a series of military conflicts between Great Britain and France that lasted three-quarters of a century. Hostilities in King William's War began in 1690, when, in the course of a few months, Schenectady, N.Y., was burned by the French and Indians, and colonial English forces launched attacks on Port Royal (now Annapolis Royal), Nova Scotia, and on Quebec. Despite further raids by the French and Indians, the war ended in a stalemate. The Treaty of Ryswick and its European counterpart, the War of the Grand Alliance, by which these wars were ended, restored colonial possessions to their prewar status. In the 1720's, the French would expand to and entrench the Mississippi Valley, erecting forts at the Kaskaskia and Illinois rivers, Cape Breton Island, Lake Champlain and the Wabash River, making more friends with the Indians.
1719 - Fraunces Tavern, the earliest residential building remaining in Manhattan, was built at Pearl and Board streets in New York. Originally built as a residence for Stephen De Lancey, it was purchased for a tavern by Samuel Fraunces in 1762, where he opened it as the Queen's Head Tavern. It became famous for its wines and food and was a gathering place for the Sons of Liberty and other organizations before the American Revolution and for British officers during their occupation of the city. Fraunces himself was a patriot and his tavern was the center of the celebration on the occasion of the British evacuation of New York. In its Long Room, George Washington bade farewell (1783) to his officers. Fraunces sold the tavern in 1785. When Washington returned (1789) to New York as president, Fraunces became steward of his household, maintaining that position even after Philadelphia was made the capital. The tavern, extensively restored after a devastating 1900 fire, is now owned by the Sons of the Revolution (not the Sons of the American Revolution). For many years, it was open to the public as a restaurant and it continues to house many historical objects and documents.
http://www.frauncestavern.com/fraunces_history.htm
http://www.frauncestavernmuseum.org/
1741 - Benjamin Franklin published what was to be America's second magazine, "The General Magazine and Historical Chronicle."
1760 - Cherokee Indians, held hostage at Fort St. George by South Carolina Governor Lyttleton, are killed in revenge for Indian attacks on frontier settlements that broke a peace treaty of December, 1759. This leads to a renewal of Cherokee attacks.
1804 - The first Marine Corps commando raid was made in North Africa by Lieutenant Stephen Decatur, who led 74 volunteers, including 8 Marines under Sergeant Solomon Wren, in a 20-minute raid to burn the U.S.S. Philadelphia, which had been captured by the Tripolitans and was lying under the protection of their shore guns. The raiders killed or captured all the enemy but two and set the Philadelphia afire. During the First Barbary War, US Lieutenant Stephen Decatur led a military mission that famed British Admiral Horatio Nelson later called the "most daring act of the age." In June of 1801, US President Thomas Jefferson ordered US Navy vessels to the Mediterranean Sea in protest of continuing raids against US ships by pirates from the Barbary states — Morocco, Algeria, Tunis, and Tripolitania. US sailors were often abducted along with the captured booty and ransomed back to the US at an exorbitant price. After two years of minor confrontations, sustained action began in June of 1803 when a small US expeditionary force attacked Tripoli harbor in present-day Libya. On 31 October 1803, the US frigate Philadelphia ran aground near Tripoli and was captured by Tripolitan gunboats. The Americans feared that the well-constructed warship would be used not only as a formidable addition to the Tripolitan navy, but also as an innovative model to build future Tripolitan frigates. On 16 February 1804, hoping to prevent the Barbary pirates from gaining this dangerous military advantage, Lt. Decatur led the expedition into Tripoli harbor to destroy the captured American vessel. After disguising himself and his men as Maltese sailors, Decatur's force of seventy-four men, which included nine US Marines, sailed into Tripoli harbor on a small two-mast ship. The Americans approached the USS Philadelphia without drawing fire from the Tripoli shore guns, boarded the ship, and attacked its Tripolitan crew. After setting fire to the frigate, Decatur and his men escaped without the loss of a single American. The Philadelphia subsequently exploded when its gunpowder reserve was lit by the spreading fire. Six months later, Decatur returned to Tripoli Harbor as part of a larger US offensive, and emerged as a hero again during the so-called "Battle of the Gunboats," a naval battle that saw hand-to-hand combat between the Americans and the Tripolitans…thus in the Marines' Hymn, "…to the shores of Tripoli."
1810 - Congregationalist missionary Cushing Eells (d. 1893), founder of a seminary, Whitman College, the oldest educational institution in Washington State, was born in Blandford, Massachusetts. Eells helped open Washington and Oregon Territory to U.S. settlement.
http://memory.loc.gov/ammem/today/feb16.html
1812 - Birthday of Henry Wilson (d. 1875), 18th vice-president of the US, Farmington, NH. He changed his name in 1833 to Jeremiah Jones Colbathm, moved to Massachusetts where he ran and was elected to the U.S. Senate. Shortly after taking office, he suffered a stroke which he kept as secret as possible, but he died after suffering a second stroke in 1875
http://bioguide.congress.gov/scripts/biodisplay.pl?index=W000585
http://www.usatrivia.com/Vpndth.html
1838 - Kentucky passes law permitting women to attend school under conditions
1857 - Gallaudet College (National Deaf Mute College) forms (Washington D.C.)
1861 - The Southern Cheyenne and Arapaho peoples sign the Treaty of Fort Wise, agreeing to cede their land and live on a small reservation in southwest Colorado. U.S. Commissioner of Indian Affairs, Colonel A.B. Greenwood issues medals, blankets, sugar and tobacco. But only six of 44 Cheyenne chiefs sign the treaty, casting doubt on the gala affair's legality.
http://members.tripod.com/~mr_sedivy/colorado2.html
http://www.dickshovel.com/was2.html
1862 - Surrender of Fort Donelson. With Confederate troops evacuating Bowling Green, KY and other points along the Kentucky line, General Ulysses S. Grant's forces circled Fort Donelson, KY. After fighting on land and on the Cumberland River, Grant requested surrender of Fort Donelson, stating that "No Terms except unconditional and immediate surrender can be accepted." This earned him the nickname "Unconditional Surrender Grant." Confederate General Simon Buckner surrendered the fort, in essence giving the Union Army control of Tennessee and Kentucky and the Tennessee and Cumberland Rivers. Disruption ensued and civilians attempted to flee the area occupied by Federal Troops. Grant was executing his overall strategy to cut supplies to Confederate troops. Only 3000 Rebels escaped.
http://www.civilwarhome.com/donelson.htm
http://www.nps.gov/fodo/
1868 - The first meeting that organized the Benevolent and Protective Order of Elks took place in New York City. It derived from an older social and benevolent organization, the Jolly Corks. The first Exalted Ruler was George W. Thompson. The Grand Lodge was incorporated on March 10, 1871 in New York and the first Grand Exalter Ruler was George J. Green.
1878 - Silver dollar became U.S. legal tender
1884 - Birthday of American filmmaker, explorer and author Robert Flaherty (d. 1951), Iron Mountain, MI. Called "father of the documentary film," his films included "Nanook of the North," "Moana" and "Man of Aran."
1899 - Washington D.C. received 1.26 inches of rain in six hours atop a snow cover more than 30 inches deep making it the soggiest day of record.
1901 - Birthday of Wayne King (d. 1985), Savannah, IL. American saxophonist and bandleader, widely known as "the Waltz King," his own composition, "The Waltz You Save for Me," was his theme song.
1903 – Ventriloquist Edgar Bergen (d. 1978) was born in Chicago. His characters were Charlie McCarthy and Mortimer Snerd. His first performances were in vaudeville, then one-reel movie shorts but his real success was on the radio as part of "The Chase & Sanborn Hour." Although his regular series never made the transition to television, Bergen made numerous appearances on the medium during his career. After more than 50 years in show business, Bergen retired in 1978 and died shortly thereafter. His daughter is actress Candace Bergen.
1903 - -59º F (-51º C), Pokegama Dam, MN (state record)
1909 – Hugh Beaumont (d. 1982) was born in Lawrence, KS. Beaumont is best known for his portrayal of Ward Cleaver on the television series "Leave it to Beaver," originally broadcast from 1957 to 1963.
1914 - Singing cowboy Jimmy Wakely (d. 1982) was born in Mineola, Arkansas. He made more than 70 movies and was ranked just below Gene Autry and Roy Rogers in popularity. He is best remembered for his 1940's duets with Margaret Whiting - "Slipping Around" and "I'll Never Slip Around Again."
1915 – Frank "Home Run" Baker, 28, announced his retirement following a contract dispute with Philadelphia Athletics owner Connie Mack. He will sit out the 1915 season. Mack will also have salary problems with Chief Bender, Eddie Plank and Jack Coombs, and rather than compete with the Federal League, he released the stars. All but Coombs are in the Hall of Fame.
1916 – Birthday of baritone sax player Charlie Fowlkes (d. 1980), NYC.
1916 - Birthday of rocker Bill Doggett (d. 1996), Philadelphia. His "Honky Tonk" reached #2 in the US R&B charts in 1956.
http://theatreorgans.com/grounds/doodlin/doggett.html
http://www.history-of-rock.com/doggett.htm
1920 - Patricia Marie "Patty" Andrews (d. 2013), lead singer of the Andrews Sisters, was born in Minneapolis. The trio was extremely popular, beginning in the late 1930s and lasting through the next decade. Among their big sellers - "Bei Mir Bist du Schon," "Rum and Coca-Cola" and "Boogie Woogie Bugle Boy," which was revived by Bette Middler in 1973.
1923 - The burial chamber of King Tutankhamen's recently unearthed tomb was unsealed in Egypt, a resplendent mausoleum, spacious and beautifully decorated chamber completely occupied by an immense shrine covered with gold inlaid with brilliant blue faience. Beautiful wooden construction towers nearly to the ceiling filled the great sepulchral hall within a short span of its four walls. Its sides are adorned with magnificent religious texts and fearful symbols of the dead and it is capped with a superb cornice and a tyrus molding like the propylaeum of a temple, in fact, indeed, the sacred monument.
1932 - The first fruit tree patent was issued to James E. Markham and assigned to the Stark Brothers Nurseries and Orchards Company of Louisiana, MO. The patent was obtained on a peach tree, the fruit of which ripened later than ordinary peaches.
1935 - Singer Salvatore "Sonny" Bono (d. 1998) was born in Detroit. He first gained success as a songwriter, writing the 1963 hit "Needles and Pins" for the Searchers. In 1964, Bono married his girlfriend, Cher, and the couple began recording under the direction of Phil Spector. Sonny and Cher scored a million-seller in 1965 with "I Got You Babe." As the duo's string of hits continued, Cher became the main attraction. Following a two-year, highly-popular TV show in the early '70s, Sonny and Cher split, both professionally and personally. In 1988, Sonny became mayor of Palm Springs, California. Six years later, he was elected to the US Congress. He was killed in a skiing accident in South Lake Tahoe, while on vacation.
1937 - The first synthetic fiber produced entirely from chemicals was nylon, invented by Dr. Wallace Hume Carothers, a chemist at E.I. du Pont de Nemours and Company, Wilmington, DE, who obtained a patent for it this day. The patent covered synthetic linear condensation polymers capable of being drawn into strong pliable fibers, as well as the process for making them.
1938 - Federal Crop Insurance program was authorized as part of FDR's New Deal. The Federal Crop Insurance Corporation was a program created to carry out the government initiative to provide insurance for farmers' produce, which means that farmers would receive compensation for crops, even if they were not sustained in that year.
1942 - On Bluebird Records, Shep Fields and his orchestra recorded "Jersey Bounce." It hit #1 for four weeks in 1942 as an instrumental recorded by Benny Goodman and his orchestra and charted that same year by Jimmy Dorsey (#9) and Fields (#15). It was covered by numerous bands and orchestras including Glenn Miller, Harry James, Jan Savitt and Red Norvo. Jersey Bounce was also a popular nickname for several B-17 and B-24 bombers during World War II.
1943 - Record cold prevailed in the northeastern U.S. The mercury plunged to 43 degrees below zero at Concord, NH and to -39 degrees at Portland, ME. The morning low of -32 degrees at Falls Village, CT established a state record, yet the afternoon high that day was 20 degrees above zero
1945 - McCARTER, LLOYD G., Medal of Honor
Rank and organization: Private, U.S. Army, 503d Parachute Infantry Regiment. Place and date: Corregidor, Philippine Islands, 16 19 February 1945. Entered service at: Tacoma, Wash. Born: 11 May 1917, St. Maries, Idaho. G.O. No.: 77, 10 September 1945. Citation: He was a scout with the regiment which seized the fortress of Corregidor, Philippine Islands. Shortly after the initial parachute assault on 16 February 1945, he crossed 30 yards of open ground under intense enemy fire, and at pointblank range silenced a machinegun with hand grenades. On the afternoon of 18 February he killed 6 snipers. That evening, when a large force attempted to bypass his company, he voluntarily moved to an exposed area and opened fire. The enemy attacked his position repeatedly throughout the night and was each time repulsed. By 2 o'clock in the morning, all the men about him had been wounded; but shouting encouragement to his comrades and defiance at the enemy, he continued to bear the brunt of the attack, fearlessly exposing himself to locate enemy soldiers and then pouring heavy fire on them. He repeatedly crawled back to the American line to secure more ammunition. When his submachine gun would no longer operate, he seized an automatic rifle and continued to inflict heavy casualties. This weapon, in turn, became too hot to use and, discarding it, he continued with an M-l rifle. At dawn the enemy attacked with renewed intensity. Completely exposing himself to hostile fire, he stood erect to locate the most dangerous enemy positions. He was seriously wounded; but, though he had already killed more than 30 of the enemy, he refused to evacuate until he had pointed out immediate objectives for attack. Through his sustained and outstanding heroism in the face of grave and obvious danger, Pvt. McCarter made outstanding contributions to the success of his company and to the recapture of Corregidor.
1948 - The first daily newsreel telecast was the 20th Century-Fox Movietone News telecast, first presented over the National Broadcasting Company's East Coast network. The program was sponsored by the R.J. Reynolds Tobacco Company.
1950 – Television's longest-running prime-time game show, "What's My Line?," begins on CBS and ran through 1967. "What's My Line?" won three Emmy Awards for "Best Quiz or Audience Participation Show" in 1952, 1953, and 1958 and the Golden Globe for Best TV Show in 1962. After its cancellation by CBS in 1967, it returned in syndication as a daily production which ran from 1968 to 1975. There have been several international versions, radio versions, and a live stage version. In 2013, TV Guide ranked it #9 in its list of the 60 greatest game shows ever.
1951 – New York City passed a bill prohibiting racism in city-owned or city-assisted housing
1951 - Top Hits
"My Heart Cries for You" - Guy Mitchell
"Tennessee Waltz" - Patti Page
"If" - Perry Como
"There's Been a Change in Me" - Eddy Arnold
1951 - KYLE, DARWIN K., Medal of Honor
Rank and organization: Second Lieutenant, U.S. Army, Company K, 7th Infantry Regiment, 3d Infantry Division. Place and date: Near Kamil-ni, Korea, 16 February 1951. Entered service at: Racine, W. Va. Born: 1 June 1918, Jenkins, Ky. G.O. No.: 17, 1 February 1952. Citation: 2d Lt. Kyle, distinguished himself by conspicuous gallantry and intrepidity above and beyond the call of duty in action against the enemy. When his platoon had been pinned down by intense fire, he completely exposed himself to move among and encourage his men to continue the advance against enemy forces strongly entrenched on Hill 185. Inspired by his courageous leadership, the platoon resumed the advance but was again pinned down when an enemy machine gun opened fire, wounding 6 of the men. 2d Lt. Kyle immediately charged the hostile emplacement alone, engaged the crew in hand-to-hand combat, killing all 3. Continuing on toward the objective, his platoon suddenly received an intense automatic-weapons fire from a well-concealed hostile position on its right flank. Again leading his men in a daring bayonet charge against this position, firing his carbine and throwing grenades, 2d Lt. Kyle personally destroyed 4 of the enemy before he was killed by a burst from an enemy submachine gun. The extraordinary heroism and outstanding leadership of 2d Lt. Kyle, and his gallant self-sacrifice, reflect the highest credit upon himself and are in keeping with the esteemed traditions of the military service.
1955 - Elvis Presley performs two shows at the Odessa Senior High School Field House in Odessa, TX. In the audience is local singer Roy Orbison, who would later recall: "His energy was incredible. His instinct was just amazing."
1957 - The Del-Vikings' "Come Go with Me" enters the pop charts. The song was originally recorded by them in 1956 and was released on Fee Bee Records. When the group signed with Dot Records in 1957, the song became a hit, peaking at #4 on the Billboard Hot 100 chart and becoming the group's highest-charting song.
1957 - Elvis Presley's "Too Much" enters the pop chart. It will become the first of four chart toppers for Presley this year
1957 - Tab Hunter's "Young Love" hits #1
1958 - One of the greatest snowstorms of the mid-20th century struck the northeast. 39 inches of snow fell at Callicoon, New York. Boston, Massachusetts recorded 19.4 inches which was the greatest 24 hour snowfall ever recorded until January 1978. The same storm dumped 14 inches at Washington, DC and 15.5 inches at Baltimore, Maryland. 43 people were killed as a result of the storm and damage totaled $500 million.
1959 - Birthday of Ice T, rap singer and actor, born Tracy Morrow, Newark, NJ.
1959 – Tennis great John McEnroe was born in Weisbaden, West Germany. Often considered among the greatest in the history of the sport, he was known for his shot-making artistry and volleying skills, as well as his confrontational on-court behavior that frequently landed him in trouble with umpires and tennis authorities. McEnroe attained the No. 1 ranking in both singles and doubles, finishing his career with 77 singles and 78 doubles titles; this remains the highest men's combined total of the open Era. At the majors, he won seven singles titles (four US Open, three Wimbledon) and nine men's doubles titles.
1959 - Fidel Castro was sworn in as prime minister of Cuba, replacing Miro Cardona, after leading a guerrilla campaign that ousted right-wing dictator Fulgencio Batista on January 1. He will soon nationalize all industry in the name of the people, he declares, creating what he calls a Communist government with ties to the USSR. The financial subsidy from the USSR is part of a long-range goal to establish a military base against the United States, as the United States has established surrounding the Soviet Union.
1959 - Top Hits
"Stagger Lee" - Lloyd Price
"16 Candles" - The Crests
"The All American Boy" - Bill Parsons
"Billy Bayou" - Jim Reeves
1960 - The U.S. Navy submarine USS Triton set sail from the New London, CT submarine base to begin the first submerged circumnavigation of the globe.
1961 – Chicago insurance executive Charles O. Finley, having failed to buy the Detroit Tigers and Chicago White Sox, bought the remaining 48% of the Kansas City Athletics from the estate of Arnold Johnson.
1963 - The Beatles' first big hit, "Please, Please Me," reached number one on the British charts. Another song from the pens of John Lennon and Paul McCartney, it stayed at the top spot for only one week. When it was released in the US the following year, sales totaled more than one-million. "Please, Please Me" was on the Billboard Hot 100 chart for 13 weeks, getting as high as number three.
1964 - Because of the extraordinary success of their first appearance the week before, Ed Sullivan promptly signed the Beatles for a second television appearance on The Ed Sullivan Show. The return visit received the second-highest ratings ever for the show (the highest was from the week before), and became one of the highest-rated shows in the history of television: 70 million.
1967 - Top Hits
"I'm a Believer" - The Monkees
"Georgy Girl" - The Seekers
"Kind of a Drag" - The Buckinghams
"Don't Come Home a'Drinkin' (With Lovin' on Your Mind)" - Loretta Lynn
1967 - *MONROE, JAMES H., Medal of Honor
Rank and organization: Private First Class, U.S. Army, Headquarters and Headquarters Company, 1st Battalion, 8th Cavalry, 1st Cavalry Division (Airmobile). Place and date: Bong Son, Hoai Nhon Province, Republic of Vietnam, 16 February 1967. Entered service at: Chicago, Ill. Born: 17 October 1944, Aurora, Ill. Citation: For conspicuous gallantry and intrepidity in action at the risk of his life above and beyond the call of duty. His platoon was deployed in a night ambush when the position was suddenly subjected to an intense and accurate grenade attack, and 1 foxhole was hit immediately. Responding without hesitation to the calls for help from the wounded men Pfc. Monroe moved forward through heavy small-arms fire to the foxhole but found that all of the men had expired. He turned immediately and crawled back through the deadly hail of fire toward other calls for aid. He moved to the platoon sergeant's position where he found the radio operator bleeding profusely from fragmentation and bullet wounds. Ignoring the continuing enemy attack, Pfc. Monroe began treating the wounded man when he saw a live grenade fall directly in front of the position. He shouted a warning to all those nearby, pushed the wounded radio operator and the platoon sergeant to one side, and lunged forward to smother the grenade's blast with his body. Through his valorous actions, performed in a flash of inspired selflessness, Pfc. Monroe saved the lives of 2 of his comrades and prevented the probable injury of several others. His gallantry and intrepidity were in the highest traditions of the U.S. Army, and reflect great credit upon himself and the Armed Forces of his country.
1967 - *SMITH, ELMELINDO R., Medal of Honor
Rank and organization: Platoon Sergeant (then S/Sgt.), U.S. Army, 1st Platoon, Company C, 2d Battalion, 8th Infantry, 4th Infantry Division. Place and date: Republic of Vietnam, 16 February 1967. Entered service at: Honolulu, Hawaii. Born: 27 July 1935, Honolulu, Hawaii. Citation: For conspicuous gallantry and intrepidity at the risk of his life above and beyond the call of duty. During a reconnaissance patrol. his platoon was suddenly engaged by intense machinegun fire hemming in the platoon on 3 sides. A defensive perimeter was hastily established, but the enemy added mortar and rocket fire to the deadly fusillade and assaulted the position from several directions. With complete disregard for his safety, P/Sgt. Smith moved through the deadly fire along the defensive line, positioning soldiers, distributing ammunition and encouraging his men to repeal the enemy attack. Struck to the ground by enemy fire which caused a severe shoulder wound, he regained his feet, killed the enemy soldier and continued to move about the perimeter. He was again wounded in the shoulder and stomach but continued moving on his knees to assist in the defense. Noting the enemy massing at a weakened point on the perimeter, he crawled into the open and poured deadly fire into the enemy ranks. As he crawled on, he was struck by a rocket. Moments later, he regained consciousness, and drawing on his fast dwindling strength, continued to crawl from man to man. When he could move no farther, he chose to remain in the open where he could alert the perimeter to the approaching enemy. P/Sgt. Smith perished, never relenting in his determined effort against the enemy. The valorous acts and heroic leadership of this outstanding soldier inspired those remaining members of his platoon to beat back the enemy assaults. P/Sgt. Smith's gallant actions were in keeping with the highest traditions of the U.S. Army and they reflect great credit upon him and the Armed Forces of his country
1968 - GRAVES, TERRENCE COLLINSON, Medal of Honor
Rank and organization: Second Lieutenant, U.S. Marine Corps, 3d Force Reconnaissance Company, 3d Reconnaissance Battalion, 3d Marine Division (Rein), FMF. Place and date: Quang Tri Province, Republic of Vietnam, 16 February 1968. Entered service at: New York Born: 6 July 1945, Corpus Christi, Tex. Citation: For conspicuous gallantry and intrepidity at the risk of his life above and beyond the call of duty as a platoon commander with the 3d Force Reconnaissance Company. While on a long-range reconnaissance mission, 2d Lt. Graves' 8-man patrol observed 7 enemy soldiers approaching their position. Reacting instantly, he deployed his men and directed their fire on the approaching enemy. After the fire had ceased, he and 2 patrol members commenced a search of the area, and suddenly came under a heavy volume of hostile small arms and automatic weapons fire from a numerically superior enemy force. When 1 of his men was hit by the enemy fire, 2d Lt. Graves moved through the fire-swept area to his radio and, while directing suppressive fire from his men, requested air support and adjusted a heavy volume of artillery and helicopter gunship fire upon the enemy. After attending the wounded, 2d Lt. Graves, accompanied by another marine, moved from his relatively safe position to confirm the results of the earlier engagement. Observing that several of the enemy were still alive, he launched a determined assault, eliminating the remaining enemy troops. He then began moving the patrol to a landing zone for extraction, when the unit again came under intense fire which wounded 2 more marines and 2d Lt. Graves. Refusing medical attention, he once more adjusted air strikes and artillery fire upon the enemy while directing the fire of his men. He led his men to a new landing site into which he skillfully guided the incoming aircraft and boarded his men while remaining exposed to the hostile fire. Realizing that 1 of the wounded had not embarked, he directed the aircraft to depart and, along with another marine, moved to the side of the casualty. Confronted with a shortage of ammunition, 2d Lt. Graves utilized supporting arms and directed fire until a second helicopter arrived. At this point, the volume of enemy fire intensified, hitting the helicopter and causing it to crash shortly after liftoff. All aboard were killed. 2d Lt. Graves' outstanding courage, superb leadership and indomitable fighting spirit throughout the day were in keeping with the highest traditions of the Marine Corps and the U.S. Naval Service. He gallantly gave his life for his country.
1968 - US officials report that, in addition to the 800,000 people listed as refugees prior to January 30, the fighting during the Tet Offensive has created 350,000 more. The communist attack had begun at dawn on January 31, the first day of the Tet holiday truce. Viet Cong forces, supported by large numbers of North Vietnamese troops, launched the largest and best-coordinated offensive of the war, driving into the centers of South Vietnam's seven largest cities and attacking 30 provincial capitals ranging from the Delta to the DMZ.
1968 - The nation's first 911 emergency telephone system was inaugurated in Haleyville, AL.
1968 - Elvis Presley was awarded a gold record for his album of hymns, "How Great Thou Art." Although he was popular in the pop music world, Elvis only won 3 Grammy Awards: one for this album, the Lifetime Achievement Award in 1970, and one for "He Touched Me" in 1972. He did receive over a dozen Grammy nominations.
1968 - At the US Indoor Championships at Salisbury, MD, the longest match in US Tennis Association history pitted Englishmen Mark Cox and Bob Wilson against Americans Charlie Pasarell and Ron Holmberg. After six hours and 23 minutes, Cox and Wilson emerged victorious, 26-24, 17-19, 30-28.
1969 - *MILLER, GARY L., Medal of Honor
Rank and organization: First Lieutenant, U.S. Army, Company A, 1st Battalion, 28th Infantry, 1st Infantry Division. place and date: Binh Duong province, Republic of Vietnam, 16 February 1969. Entered service at: Roanoke, Va. Born: 19 March 1947, Covington, Va. Citation: For conspicuous intrepidity and gallantry in action at the risk of his life above and beyond the call of duty. First Lt. Miller, Infantry, Company A, was serving as a platoon leader at night when his company ambushed a hostile force infiltrating from Cambodian sanctuaries. After contact with the enemy was broken, 1st Lt. Miller led a reconnaissance patrol from their prepared positions through the early evening darkness and dense tropical growth to search the area for enemy casualties. As the group advanced they were suddenly attacked. First Lt. Miller was seriously wounded. However, the group fought back with telling effect on the hostile force. An enemy grenade was thrown into the midst of the friendly patrol group and all took cover except 1st Lt. Miller. who in the dim light located the grenade and threw himself on it, absorbing the force of the explosion with his body. His action saved nearby members of his patrol from almost certain serious injury. The extraordinary courage and selflessness displayed by this officer were an inspiration to his comrades and are in the highest traditions of the U.S. Army.
1971 - Aretha Franklin records "Spanish Harlem."
1972 - Wilt Chamberlin became the first player in NBA history to score 30,000 points. He accomplished this while playing against the Phoenix Suns in Phoenix, Arizona, with the Suns winning, 110-109.
1972 - During his week-long stint as host of the syndicated Mike Douglas Show, John Lennon performs "Memphis" and "Johnny B. Goode" with Chuck Berry, who Lennon refers to as "my hero."
1974 - Elton John releases "Bennie and the Jets."
1975 - Top Hits
"You're No Good" - Linda Ronstadt
"Pick Up the Pieces" - AWB
"Best of My Love" - The Eagles
"Devil in the Bottle" - T.G. Sheppard
1975 - The music variety series, "Cher'' premieres on CBS-TV.
1980 - Led Zeppelin's "Fool in the Rain" from "In Through The Out Door" peaks at #21 on the pop chart.
1983 - Top Hits
"Down Under" - Men at Work
"Baby, Come to Me" - Patti Austin with James Ingram
"Shame on the Moon" - Bob Seger & The Silver Bullet Band
"'Til I Gain Control Again" - Crystal Gayle
1984 - Skier Bill Johnson became the first, and thus far, the only, American to win the Olympic downhill. Johnson's victory came at the 1984 Winter Olympics in Sarajevo, Yugoslavia.
1985 - In what would be his last fight, Ray "Boom Boom" Mancini lost the World Boxing Association lightweight championship crown to Livingston Bramble. In August of 1985, the fighter retired.
1985 - Telly "Who Loves Ya Baby?" Savalas brought "Kojak" back to network television after a seven year absence (1973-1978.) "Kojak: The Belarus File" was aired as a special on CBS-TV, the network that launched the original.
http://us.imdb.com/title/tt0089434/
1985 - Coach Lefty Driesell got his 400th career victory as the University of Maryland defeated Davidson by a score of 65-63.
1985 - Hall & Oates' "Method of Modern Love" peaks at #5 on the chart
1985 - Journey lead singer Steve Perry 's "Foolish Heart" peaks at #18 on the chart.
1987 - A massive ice storm struck Kentucky, Virginia, and the Carolinas. In some areas, ice accumulations reached 3 inches. Across south central Kentucky, 16,000 people were without power for 3 days, making this the worst ice storm in 35 years for the area. In North Carolina, 5 inches of sleet fell at Raleigh and up to 8 inches was reported in Person and Granville counties. Roadways were made impassable due to the thick coating of ice.
1988 - George Harrison's "Got My Mind Set on You" hits #1 on the chart.
1990 - Strong thunderstorms developing ahead of an arctic cold front produced severe weather across the southeastern U.S. between mid-morning on the 15th and early evening on the 16th. Thunderstorms spawned thirteen tornadoes, including one which, prior to dawn on the 16th, injured eleven persons near Carrollton, GA. There were also 121 reports of large hail or damaging winds. A late afternoon thunderstorm on the 15th produced baseball size hail at Jackson, MS, and prior to dawn on the 16th, a thunderstorm produced high winds which injured four persons at Goodwater, AL
1991 - Top Hits
"Gonna Make You Sweat" ("Everybody Dance Now") - C & C Music Factory featuring Freedom Williams
"All the Man that I Need" - Whitney Houston
"One More Try" - Timmy -T-
"Brother Jukebox" - Mark Chesnutt
1993 - At London's Brit Awards, Rod Stewart invites former members of his old band, The Faces, onstage for an impromptu reunion. Original members Ronnie Wood, Ian McLagan, and Kenney Jones join Stewart for renditions of "Stay With Me" and "Sweet Little Rock and Roller." Former Rolling Stone Bill Wyman sits in for original Faces bassist Ronnie Lane, who is ill with Multiple Sclerosis.
2006 - The last mobile Army surgical hospital (MASH) was decommissioned by the United States Army, succeeded by the Combat Support Hospital.
2011 - Lance Armstrong announced his official retirement from professional cycling. Armstrong is the 1993 professional world champion and won the Tour de France a record seven consecutive times from 1999 to 2005. However, in 2012, he was banned from sanctioned Olympic sports for life as a result of long-term doping offenses. As part of those sanctions, all results going back to August 1998, including his seven Tour wins, were voided.
2012 - A federal judge in Detroit ordered life in prison for Umar Farouk Abdulmutallab, a Nigerian man who'd tried to blow up a packed Northwest jetliner with a bomb concealed in his underwear.

-------------------------------------------------------------

SuDoku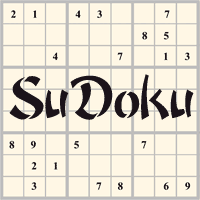 The object is to insert the numbers in the boxes to satisfy only one condition: each row, column and 3x3 box must contain the digits 1 through 9 exactly once. What could be simpler?
http://leasingnews.org/Soduku/soduko-main.htm
--------------------------------------------------------------

Daily Puzzle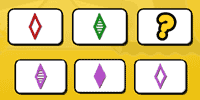 How to play:
http://www.setgame.com/set/puzzle_frame.htm
Refresh for current date:
http://www.setgame.com/set/puzzle_frame.htm
--------------------------------------------------------------


http://www.gasbuddy.com/
http://www.gasbuddy.com/GB_Map_Gas_Prices.aspx
http://www.gasbuddy.com/GB_Mobile_Instructions.aspx
--------------------------------------------------------------

Weather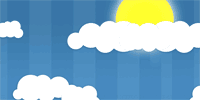 See USA map, click to specific area, no commercials
--------------------------------------------------------------

Traffic Live---
Real Time Traffic Information
You can save up to 20 different routes and check them out with one click,
or type in a new route to learn the traffic live
--------------------------------