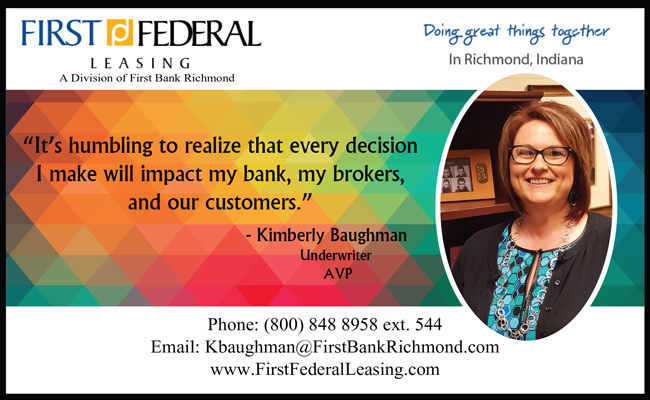 Thursday, January 11, 2018
Today's Equipment Leasing Headlines

Chemistry 101 with Client and Candidate
Recruiter Hal T. Horowitz Speaks Out
New Hires/Promotions in the Leasing Business
and Related Industries
Leasing News Advisor
Ed Castagna
The Spin on Business-to-Business Marketing
FinTech #102 by Alex Vasilakos
Airplane Travel Card Deadline Extended
By Shari L. Lipski, CLFP
A Story About Storytelling
By Steve Chriest
Midland Makes it Official with Press Release
Fred Van Etten Thanks ZRG Partners' Gerry Ricco
Gary Shiver's Navitas Credit Acquired
Tells Leasing News Plan is to Grow
The Post/All the Money in the World
Detroit/My Journey Through French Cinema/Breakfast Club
Film/Digital Reviews by Leasing News' Fernando Croce
Hound Mix, Puppy
Effingham, Illinois Adopt-a-Dog
News Briefs---
Founder of Medcap Medical & Capital Assets & Brother
Swept Away by Flooding in Montecito, California
Crestmark Bank sold to South Dakota finance company
in $320.6 million deal
Highly leveraged farmers could face distress
amid volatility in ag industry, pricing
SBA to Get Authority to Fine 7(a) Lenders up to $250,000
By Bob Coleman, Coleman Report
The Noise in the Bank Numbers
By Ben Levisohn, Barron's
Broker/Funder/Industry Lists | Features (writer's columns)
Top Ten Stories Chosen by Readers | Top Stories last six months
www.leasingcomplaints.com (Be Careful of Doing Business)
www.evergreenleasingnews.org
Leasing News Icon for Android Mobile Device
You May have Missed---
Poem
Sports Brief----
California Nuts Brief---
"Gimme that Wine"
This Day in History
SuDoku
Daily Puzzle
GasBuddy
Weather, USA or specific area
Traffic Live----
######## surrounding the article denotes it is a "press release" and was not written by Leasing News nor information verified, but from the source noted. When an article is signed by the writer, it is considered a "by line." It reflects the opinion and research of the writer.

Please send a colleague and ask them to subscribe. We are free
Email kitmenkin@leasingnews.org and in subject line: subscribe

[headlines]
--------------------------------------------------------------
Chemistry 101 with Client and Candidate
Recruiter Hal T. Horowitz Speaks Out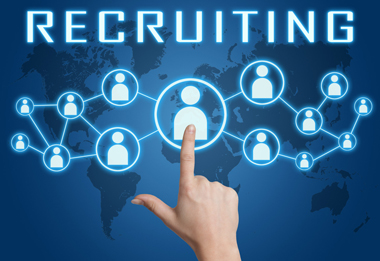 Immediately following my candidates' interviews, I am on the phone with my candidate and then my client, collecting the juicy details of their meeting. Our discussions include an assessment of the candidate's technical skills; if he's a fit for the company culture; how well the position matches the candidate's requirements for challenge and opportunity; whether each is interested in moving the process further along; if compensation was discussed; and, the concern I ask about first: how was the chemistry between them.
Did they hit it off on professional level? Did they each break the ice comfortably? Was there a trust-bond established? Did they find their dialogue open and credible? Did they communicate horizontally or vertically? Could they see themselves working together in their respective capacities? I ask about the chemistry between them because that is what will set the tone for the remainder of the interview. It's my guess-timate that probably 80% of the decision to hire someone over other equally qualified candidates is based on the rapport the candidate and the interviewer were able to establish.
In some ways, an interview is much like a date. You each want to impress the other, enjoy the time you spend together and end it on a high note, hopefully wanting to see each other again. In other words, you hope you and your date will feel the chemistry. But while an enjoyable date can last several hours over a dinner, perhaps, and a movie, the chemistry that needs to be created during an interview must typically must happen in a more restricted and finite amount of time.
You cannot force chemistry. But there are steps you can take to help you quickly connect with a complete stranger and enhance your odds for another meeting.
Assess. Take a moment to look around your interviewer's office and see if there is anything that jumps out at you that might establish shared interests. Family pictures, sports paraphernalia, a nice view of the city, or even they commonality of chosen fields of interest. Use these as brief ice breakers. Be cautious of seeming to pry or wasting too much of your interviewer's, and your, time on non-job-related matters. Take note of your interviewer's personality traits; will she be looking for succinct or detailed answers?
Listen. Try to keep your meeting conversational rather than just Q&A. When your interviewer is conducting her part of that conversation, listen attentively. Don't be anxious to respond; you'll have your opportunity. Observe hints of your interviewer's personality and temperament.
Respond. Let your interviewer know you were interested in what she had to say. Answer her questions directly. Don't come across as a know-it-all, or as someone who wants to create a whole new paradigm, but rather as someone who understands the corporate culture, who shares its values and its visions, and who wants to contribute to its goals.
Share. Be proud of your accomplishments and achievements. Explain the value of your contributions to your former employer, but more importantly, how your experience will add value to this new company and your team.
Demeanor. Be aware of how you say what you have to say. Pay attention to your body language, your tone of voice and its inflection, and making good eye contact (I am not a fan of visual mirroring; it's overused, often transparent and can be seemingly patronizing.) Relax when you speak so your responses don't sound forced. Your body will betray whether you're paying attention or you're aloof; whether you're interested in what the other person has to say, or if you are someone who leans too far into another person's space; and if you're being completely open or if you're holding back.
Feeling a connection with your interviewer doesn't have to mean she will become your lifelong friend, your advocate or your mentor. Many jobs are attainable without having to make any kind of connection, and others, even with good chemistry are not. What having that chemistry with your interviewer does, though, is give you a leg up as an applicant for that position (especially if the position requires that you establish, develop or manage new and/or existing relationships, or need to interface extensively with others), and that leg up, that chemistry that you were able to establish with your interviewer? Well, it might have been the deciding factor between you and some other equally qualified candidate.
Hal T. Horowitz
Financial Pro Solutions
Executive recruitment serving financial professionals
Career coaching & professional résumé writing services & interview preparation
Phone: 818-347-FINA (347-3462)
Cell: 818-730-0645
Email: halh@finapros.com
Website: www.finapros.com
Twitter: @finapros
Recruiter Hal T. Horwitz Speaks Out
http://www.leasingnews.org/Conscious-Top%20Stories/recuiter_hh.htm



[headlines]
--------------------------------------------------------------
New Hires/Promotions in the Leasing Business
and Related Industries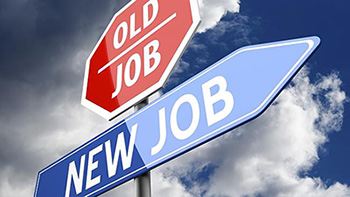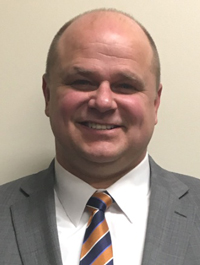 Steve Ayers was hired as VP, Lease Credit and Syndication Officer, GrowthFunding Equipment Finance, Riverton, Utah. Previously, he was Vice President, Commercial Loan Officer, Bank of Utah (August, 2010 - August, 2012); Vice President, Commercial Officer, AmericanWest Bank (March, 2007 - August, 2010); Credit Analyst/Commercial Loan Officer, Vice President, Zions Bank (August, 2000 - March, 2007). Volunteer: Scout Master/Varsity-Venture Leader, Boy Scouts of America (February, 1997 - Present). Education: Pacific Coast Banking School, University of Washington (2014 - 2016). University of Utah, David Eccles School of Business. Bachelor's Degree, Finance (1998 - 1999). Salt Lake Community College. Associate's degree, Business/Commerce, General (1994 - 1998). https://www.linkedin.com/in/steve-ayers-9a193750/

Barb Chiavelli was hired as Marketing Manager, Centra Funding, LLC, Plano, Texas. She is based out of Carmel, New York. Previously, she was Commercial Finance Consultant, Ascentium Capital (February, 2014 - not listed); Owner, Starfire Financial (2013 – January, 2014); Commercial Finance Professional, Commercial Finance (May 2012 –February 2013); Commercial finance consultant, Quail Capital (August 2010 – April 2012); Equipment leasing, MT Corporation (June 2003 –March 2006). Certifications: Paralegal, NY, License Certificate. Volunteer Experience & Causes: Grants for emergency vet care - Cruelty Reporting, Animal Rescue, Animal Welfare. Education: Sobelsohn, Paralegal Certificate, Law (1986 – 1999), Paralegal studies.
https://www.linkedin.com/in/barb-chiavelli-3a55062/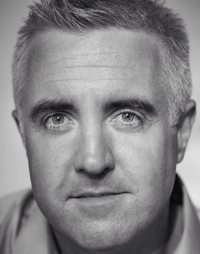 Brian England was hired as Senior Account Manager, Wells Fargo, Nova Scotia, Canada. Previously, he was Equipment Finance Specialist, National Leasing (April, 2015 - December, 2017); Mortgage Advisor, CIBC (May, 2013 - March, 2015); President, B England Paving (May, 2013 - March, 2015); Principal Agent, Pura Vida Financial Services (June,2012 - May, 2013); GM, VP Operations, England Paving & Contracting Ltd.(June, 1987 - May, 2013); Insurance Consultant, Penncorp Life Insurance Company (January, 1995 - 1996); Singer, Songwriter, Recording Artist, Entertainer, Brian England Productions (May, 1991 - Present). Education: St. Francis Xavier University, Political Science and Government (1995 - 1997); Dalhousie University, Bachelor of Arts (B.A.), Political Science (1992 - 1994); University of King's College, Foundation Year Program (1991 - 1992).
https://www.linkedin.com/in/brian-england-53ba4526/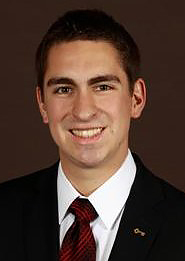 Ryan Flores was hired as Vice President, Pacific Northwest Area Manager, Capital Equipment Group, U.S. Bank. He is based in the Seattle Area. Previously, he was at KeyBank, starting as Associate (Accelerated Career Track Program, June, 2011; promoted October, 2012, Assistant Vice President, Equipment Finance; promoted Vice President, Commercial Finance Officer, KeyBank (June, 2016 - January, 2018). Prior, he was Marketing Agent & Sales, Morning Star Elevator (May, 2010 - March, 2011); Sports Marketing and Promotions Intern, University of Colorado at Boulder (August, 2009 - March, 2011); Lease Agent/Sales, American Campus Communities (July, 2008 - May, 2009). Volunteer: Board of Directors, Washington DECA (September, 2014). Education: Louisiana State University, Master of business Administration (M.B.A.), Business Administration and Management, General (2016 - 2017); University of Colorado at Boulder, Leeds School of Business. Bachelor's Degree, Marketing and Finance (2007 - 2011). Deans Honorable Mention for Academic Achievement (2010). University of Virginia, Completion of Program, Semester at Sea Program (2010),
https://www.linkedin.com/in/ryanflores/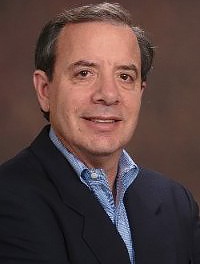 Robert Gole was hired as Senior Vice President, Marquette Transportation Finance. He is based in the Greater Atlanta Area. Previously, he was Vice President, Business Development Officer, Triumph Business Capital (January, 2017 - December, 2017); Vice President, Business Development Officer, TAB Bank (July, 2010 - January, 2017); Vice President, GE Capital, Transportation Finance (April, 2004 - July, 2010); Senior Vice President, AmSouth Capital (September, 2001 - December,2003); Vice President, CIT Credit Finance (May, 1995 - January, 2000). Education: Cornell Johnson Graduate School of Management, MBA, Business. State University of New York at Albany. https://www.linkedin.com/in/robert-gole-43a68922/

Donna (Patton) Hinrichs was hired as Vice President, CapFlow Funding Group. She is based in the Greater Chicago Area. Previously, she was Strategic Partnership Manager, Rapid Advance (September, 2015 - December, 2017); Director of Lender Relations, Connect Lending, LLC (October 2014 – August 2015); Director of Lender Relations, Connect Lending, LLC (October 2014 – August 2015); Vice President, LSQ Funding Group, L.C. (February 2006 – June 2009). Education: Southeast Missouri State University, Harrison College of Business Communications (1982–1986).
https://www.linkedin.com/in/donnahinrichs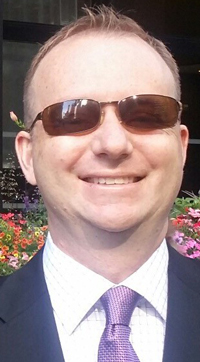 Jeff Whitcomb was hired as Account Representative, Mitsubishi UFG Lease & Finance (U.S.A.), Inc. He is based in Orange County, California. Previously, he was Executive Director, SumitomoMitsui Finance & Leasing, New York, New York (May, 2014 - September, 2017); EVP & Director of Sales, AMP Americas, LLC (May, 2012 – June, 2014); Vice President, People's Capital & Leasing Corp. (May, 2009 – May, 2012); former CEO, Covenant Lease & Finance, LLC (December, 2008 – December, 2009); VP, Director of New Business Development, De Lage Landen Financial Services (April, 2006 – December, 2008); VP Sales, eMarket Capital (January, 2000 – April, 2006); Consultant, Cambridge Technology (1995 – 1999); Director - MCS Consulting, PriceWaterhouseCoopers (1996 – 1998); Senior Analyst, The Thomson Corporation (1995 – 1998); Analyst, Thomson (1995 – 1997); Auditor, Rhone Poulenc (1993 – 1996). Organizations: AEM; ITA; SC&RA; AED; ARA, Chairman; GUMC Annual Golf Tournament, President; GUMC Council. Certificate of Commercial French Language, Paris, Chamber of Commerce and Industry – CCIP (May, 1990 – Present). Honors & Awards: 2003, ELFA Convention Presentation "From Good to Purple."2002, ELFA Convention Presentation "Leading the Captive from Farmer to Hunter." Education: Thunderbird, MBA, Finance, Russian, Economics (1991 – 1992). Bucknell University, BSBA, Management, French, International Relations (1987 – 1991). Activities and Societies: Crew, Ice Hockey, Kappa Delta Rho Fraternity (founder, Treasurer). Bucknell en France. Wheaton Central (1984 – 1987).
https://www.linkedin.com/in/jeff-whitcomb-828159/


[headlines]
--------------------------------------------------------------
Leasing News Advisor
Ed Castagna

Edward Castagna, CEO
InPlace Auction
68 South Service Road, Suite 100
Melville, New York 11747
Tel. (516) 229-1968
Cell (516) 297-7775
Fax. (516) 882-7924
ecastagna@inplaceauction.com
www.inplaceauction.com
Ed joined the Leasing News Advisory Board on February 4, 2004. His contributions have been centered not only on his knowledge of leasing companies or their "assets," but his design, understanding, and use of the internet as a global sales tool.
Over 25 years ago, used equipment dealers and mechanics taught him what to look for and which questions to ask when evaluating machinery and equipment for resale. Since then, he's honed his appraisal skills through hands on experience and continuing education. InPlace Auction's appraisals contain insightful and common sense values delivered professionally. He has been an expert witness with a 100% rate of success in courtroom defense of challenged value. He has been retained as the face-to-face contact with defaulting business owners by a variety of Fortune 100 creditors, relying on his tact, expertise, and determination to resolve uncomfortable financial default situations.
Ed has liquidated assets of thousands of companies in industries as varied as television, manufacturing, transportation, medical, municipal, financial, textile, automotive and commercial real estate just to name a few. "It's my responsibility to treat everyone with respect, regardless of their circumstances. That's how I've been able to successfully and peacefully defuse even the most precarious of situations.
An early adopter of web based technology in 1988, he was the first in the industry to create a high volume internet enhanced recovery, remarketing and reporting web based service. He is now applying this experience in conjunction with the latest technology to the auction business and currently holds live and on line auctions. His latest auctions sold Intellectual Property, Real Estate, Machinery, & Building materials.
Edward is an active member of the following associations: Turnaround Management Association (TMA.org), National Auctioneers Association (NAA), Equipment Leasing and Finance Association (ELFA), National Association of Government Guaranteed Lenders (NAGGL), Machinery Dealers National Association (MDNA), American Society of Appraisers (ASA) and Association of Machinery and Equipment Appraisers (AMEA).
He earned a B.A. from Syracuse University, and is a graduate of the Mendenhall School of Auctioneering. Ed served on the Equipment Leasing and Finance Association (ELFA) Board of Directors from 2006-2009 representing its service provider members; is on the service providers business council of the ELFA; is a member of the fair Business Practices Committee.
He is one of the founding members, and serves as the current President, of the Tender Loving Care Foundation (www.tenderlc.com); is an advisory board member to South Bronx Education Foundation (www.sbef.org) and the board of directors of the Stewart Fund. His favorite place to be is anywhere with his wife Jeanine and their two boys.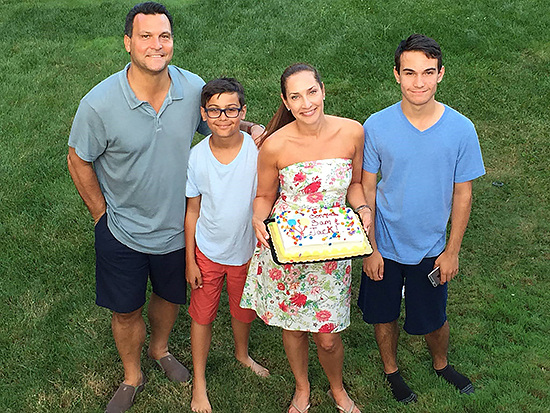 Ed, Jack Castagna, Jeanine Castagna, Sam Castagna
[headlines]
--------------------------------------------------------------
The Spin on Business-to-Business Marketing
FinTech #102 by Alex Vasilakos
Business-to- Business (B2B) content marketing is a specialized type of marketing that relies on a unique dynamic to power all of its efforts. Unlike Business-to-Consumer (B2C) content marketing that informs and communicates through the mode of personal experience, B2B content marketing weaves personal experience with professional considerations. Here are some ways that the difference in B2B marketing plays out.
First, Specify Your Target
In order to create or update a content marketing strategy effectively, the target of the marketing needs to be defined. Do not be surprised when you sit down to pinpoint your target demographic to find that it is a highly specific one. Don't be afraid that you are casting too small of a net because a higher chance of success comes with a well-targeted content marketing strategy. Potential clients are likely to be persuaded with content that really speaks to their needs and overcomes potential objections.
Go Deep Over Viral
A technical white paper posted on your website with a detailed and informative chart of your product's performance cannot compete in views with the condiment company's snappy blog post with an innovate recipe that is tasty and easy to make. The food brand's post will get more viewers, but if your content is well-written and addresses the questions and concerns of your potential clients, you will have a much higher rate of conversion than a broad appeal campaign.
The key is to dive deep into your demographic and place content where your target audience will consume it. Make sure to weave personal considerations in with thorough technical content. Make it a priority to write guest blogs for industry websites and use LinkedIn to your advantage to build relationships and generate future leads.
Make Leads Easier To Convert
In the average company, there is always more than one decision maker, so your B2B content marketing needs to come equipped with information in formats that various management levels will want. You may want to create modified versions of your content that address the concerns inherent in a variety of job classifications in your industry. Perhaps you have convinced a mid-level manager that your solution is what they need to eradicate their work backlog, but the President of the company will want to see content such as case studies, results-oriented content, and statistics about how this will improve the company overall before making the final decision to hire your services.
Generate Excitement
Content is always more exciting when it surprises, informs, and most importantly, addresses what the client needs or wants. For B2B, excitement is defined as creating an advantage or new capability for the client based on the product or service you have to offer. For a business, gaining an advantage on the competition with wider or deeper functionality is definitely something to get excited about.
Credibility is Crucial
Car manufacturers and soft drink brands use emotions and personal projections of experience to sell to the customer, but B2B marketing must offer something extra in the form of credibility. Businesses must evaluate a product or service in light of the credibility of the company it comes from. To build credibility, it is vital that your B2B content marketing positions your company as an authority in your industry. Credibility can be built through a company blog, writing as a guest on industry blogs, and creating white papers that clearly establish your knowledge and leadership in your industry.
Successful B2B content marketing strategy relies on target identification, creating relevancy, and deepening both your content and reach. To optimize your B2B content marketing strategy, partner with a firm that is an experienced provider of B2B marketing services.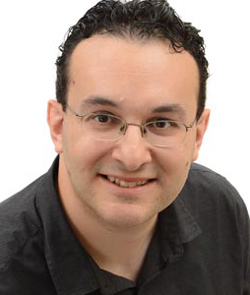 Alex Vasilakos
Director of Marketing
The Finance Marketing Group
Alex@financemarketing.com
Office: 518-591-4645x102 / Fax: 518-677-1071
90 State Street, Suite 1500, Albany, NY 12207
Currently, Alex works exclusively with financial services companies but his depth of knowledge and experience can help design and implement long-reaching strategies for businesses across all industries.
Previous Financial Technology Articles
http://www.leasingnews.org/Conscious-Top%20Stories/fintech.html
[headlines]
--------------------------------------------------------------
Airplane Travel Card Deadline Extended
By Shari L. Lipski, CLFP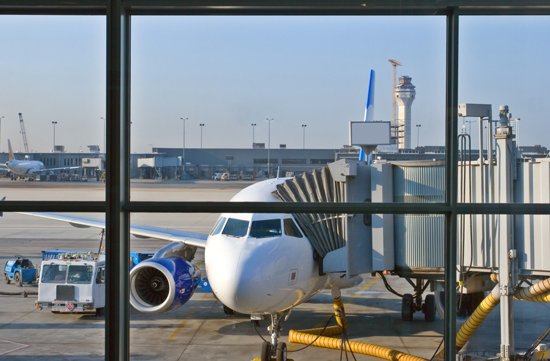 The looming January 22nd deadline cutting off domestic traveler's ability to board a plane based on whether or not their government issued state license has been updated according to the Real ID Act has been extended to October 10th, 2018 but only according to the individual select-a-state pulldown menu on the Department of Homeland Security's (DHS) website https://www.dhs.gov/real-id. The main website page still shows January 22nd as the deadline and so does all of the airport signage across the nation.
States that have been granted an extension till October 22nd include: Alaska, Washington, Oregon, California, Idaho, Montana, North Dakota, Oklahoma, Minnesota, Missouri, Illinois, Kentucky, Maine, New Hampshire, Massachusetts, Rhode Island, New Jersey, Pennsylvania, Virginia, and South Carolina. Puerto Rico, Guam, and the U.S. Virgin Islands have also been granted extensions.
Louisiana, Michigan, and New York are still under review by DHS and travelers can only use their licenses until January 22, 2018. Hopefully, the DHS, which manages the TSA, will grant extensions before then.
The Real ID Act was implemented in 2005 with the goal to make fake IDs harder to get. New requirements enforce stricter guidelines for issuing IDs but in typical bureaucratic fashion, states were concerned about cost, inconvenience, and privacy issues related to demanding more proof of identity which resulted in slow compliance.
Don't see your state listed? You're lucky! You're free to domestically travel as you wish J.
But what about the rest of us? When does this really have to be finalized? October 1st, 2020. The DHS gave states five years to figure this out. So mark your calendars because every domestic air traveler will need a Real ID-compliant license or another acceptable form of identification by then.
Traveling soon? Got a passport? You might want to throw it in your carryon bag, just in case.
Shari L. Lipski,
Traveler Extraordinaire
Shari L. Lipski, CLFP
Principal

P.O. Box 69 | Poplar Grove, IL 61065

P 847.897.1711 | F 847.897.1701

SLipski@ecsfinancial.com | www.ecsfinancial.com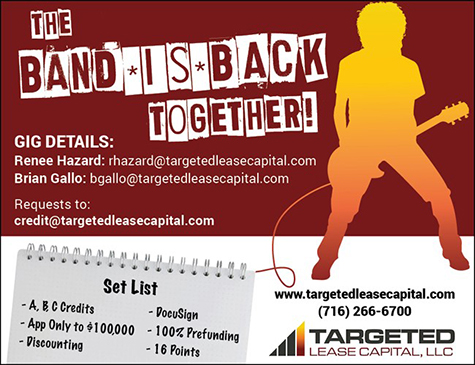 [headlines]
--------------------------------------------------------------
A Story About Storytelling
By Steve Chriest
Jim recently died, unexpectedly. We were inseparable friends in elementary school, junior high school and into high school. I spoke with Jim at our most recent High School Reunion, just three months before he passed away.
Reading his obituary, I saw that Jim had a daughter and a son. I wrote to Julie and John, telling them about my friendship with their Dad, and offered to share my recollections of his early years. Then, a lightbulb went off for me!
There were many others who knew Jim in his younger years, and they too could relate their stories about him to Julie and John. But only I could tell them about the Jim I knew, from my unique perspective of our relationship and some of our adventures.
I experienced first-hand the power of storytelling. I saw how, through telling a personal story, Jim's children listened intently to my words. They seemed to look through me in a direct connection to a part of their Dad's life they couldn't have known. Tears flowed freely, and three people who had never before met, connected profoundly through the power of stories.
What does this have to do with business? Before Jim died, I was working with some folks at Pixar Animation Studios to bring practical storytelling skills to the business community. If you're selling a product or service, if you want to convince your colleagues or leaders about an idea, or if you simply want to entertain, I'm not sure there's a better way of connecting with people than good storytelling.
We all tell stories, naturally, and we've done it from a very young age. Our brains are hardwired to think and express ourselves in terms of a beginning, middle and end. It's how we understand the world.
With a little help, some tools and some confidence, you can learn to develop and tell stories that capture the minds and hearts of your audiences. When you begin to see yourself as a storyteller, you're on your way to becoming a great communicator.
----
Steve Chriest is the CEO of Open Advance and author of "Selling to the E-Suite, The Proven System for Reaching and Selling Senior Executives and Business Acumen 101." He recently re-named his company from Selling-Up. He produces video and radio blogs, as well as continuing as a columnist for Leasing News since 2005.
www.openadvance.com/contact/
800-742-6310
www.openadvance.com/
[headlines]
--------------------------------------------------------------
Midland Makes it Official with Press Release
Fred Van Etten Thanks ZRG Partners' Gerry Ricco
### Press Release ############################
Leasing News announced Fred Van Etten as President of Midland Equipment Finance November 27th (1). Leon J. Holschbach, Chief Executive Officer of Midland States Bank made it official in a press release as the new bank company was completed.

At the time of the Leasing News Announcement, Leasing News was aware Fred, age 64, was not ready to retire, and more importantly, wanted to keep his crew together that many have belonged for 14 years or more leasing companies. He had 35 years in business and had founded four companies. It was Gerry J. Rico, ZRG Partners, former president of two leasing companies, who put the package together.
Ricco told Leasing News, "Right up to the end of the holidays it was a challenge keeping the team together, working with Midland's HR, compensation Structures, long term incentives, benefits, banding employees to fit into Midland's employment structure, negotiating employment agreements and offer letters, etc. for 24 employees...
"It was a pleasure working with Fred, his team, and Midland States Bank's senior management. It is very satisfying to know that this company of leasing professionals has the opportunity to continue to work together. Knowing Fred Van Etten and his team I know we'll see Midland Equipment Finance ranked high up in the top 10 leasing companies shortly".

(1) Fred Van Etten Now President Midland Equipment Finance,
a Division of Midland States Bank, Clayton, Missouri
http://leasingnews.org/archives/Nov2017/11_27.htm#fred

Official Press Release Here:
Midland States Bancorp Announces New Leadership
Rebranding and Expansion of its Equipment Leasing Business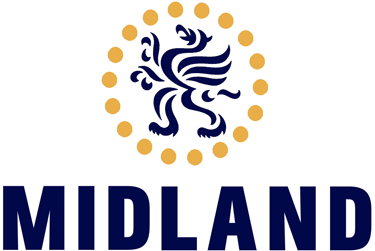 Effingham, IL, – Midland States Bancorp, Inc. (NASDAQ: MSBI) announced today that Fred Van Etten has joined Midland as President of the Company's equipment finance business. Mr. Van Etten joins Midland from Scottrade Financial Services, Inc., where he served as President of Scottrade Bank Equipment Finance. Midland also announced that Heartland Business Credit, its equipment leasing subsidiary, will be rebranded as Midland Equipment Finance and operated as a division of Midland States Bank.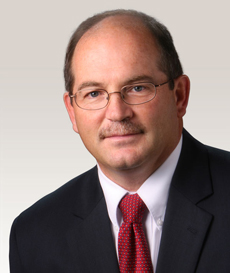 Leon J. Holschbach, Chief Executive Officer of the Company, said, "Since acquiring Heartland Business Credit as part of the Heartland Bank acquisition at the end of 2014, we have grown our leasing portfolio from approximately $115 million to more than $200 million today. Now we are ready to further expand our equipment financing business as we continue to manage the overall growth of our balance sheet. This expansion reflects our emphasis on the lending areas that generate the most attractive risk-adjusted returns."
Midland also expects to further its equipment finance team through the addition of a group of equipment finance professionals that worked with Mr. Van Etten at Scottrade. Midland Equipment Finance will be headquartered in Clayton, Missouri.
Holschbach also said, "We are very pleased to welcome Fred and his group to Midland. Following the sale of Scottrade to TD Ameritrade, Fred and his team became available. Fred has a long track record of running highly productive equipment financing businesses. Not only will the size of our equipment financing team expand, but we will also expand our offerings to include loans, leases and hybrid products to better serve the needs of this market. And bringing our equipment financing operations more squarely into our banking footprint will allow our bankers to offer additional financing and leasing options to our business customers."
Mr. Van Etten has more than 30 years of financial services industry experience. In 2012, Mr. Van Etten helped found Scottrade Bank Equipment Finance and served as President of that business until the sale of Scottrade to TD Ameritrade in September 2017. Prior to joining Scottrade, he held a number of other leadership positions in the equipment financing industry. He has received his M.B.A. from Pepperdine University, The George L. Graziadio School of Business and Management, and his bachelor's degree in business administration from Arizona State University at the W.P. Carey School of Business.
About Midland States Bancorp, Inc. Midland States Bancorp, Inc. is a community-based financial holding company headquartered in Effingham, Illinois, and is the sole shareholder of Midland States Bank. As of September 30, 2017, the Company had total assets of $4.3 billion and its Wealth Management Group had assets under administration of approximately $2.0 billion. Midland provides a full range of commercial and consumer banking products and services, merchant credit card services, trust and investment management, and insurance and financial planning services. In addition, commercial equipment financing is provided through Midland Equipment Finance, and multi-family and healthcare facility FHA financing is provided through Love Funding, Midland's non-bank subsidiaries. For additional information, visit www.midlandsb.com or follow Midland on LinkedIn at https://www.linkedin.com/company/midland-states-bank
#### Press Release #############################
[headlines]
--------------------------------------------------------------
#### Press Release #############################
Gary Shiver's Navitas Credit Acquired
Tells Leasing News Plan is to Grow
A press release was issued that United Community Banks
acquired Gary's company, and his plans are to continue with the company, not retire. He said there is "great chemistry with the bank leaders, a great group of people at United." He said he sees great opportunities ahead. He and his staff are greatly looking forward due to 2018."
Office Press Release:
United Community Bank, Inc. and NLFC Holding Corp,
Parent of Navitas Credit and FNLF Holding Announce Merger.
Acquisition of high-performing, scalable equipment finance platform with a national reach and a proven management team
Strategically compelling transaction, combining United's liquid balance sheet, low cost funding and excess capital with Navitas' proven growth capabilities
Financially compelling combination that adds approximately $0.20 to earnings per share in the first full year of operations

Greenville, SC – – United Community Banks, Inc. (NASDAQ: UCBI) ("United") and NLFC Holdings Corp. ("NLFC") announced today a definitive agreement for United to acquire NLFC, including its wholly-owned subsidiary, Navitas Credit Corp. ("Navitas"). Headquartered in Ponte Vedra, Florida, Navitas is a premier specialty lending company providing equipment finance credit services to small and medium-sized businesses nationwide.
As of September 30, 2017, Navitas reported outstanding loans and leases totaling approximately $350 million in the aggregate comprised of a diversified group of business borrowers operating in multiple industries and geographic markets. Navitas serviced over 17,000 finance contracts with a total original value of over $750 million for approximately 14,500 business customers.
Navitas was founded in 2008 and is led by industry veteran Gary Shivers, who spent 11 years as Co-Founder and President of Marlin Business Services prior to founding Navitas. Navitas' senior management team averages over 25 years of financial services experience with various equipment finance companies. Navitas will operate as a separate subsidiary of United's bank subsidiary, managed by the Navitas senior management team operating under the Navitas brand.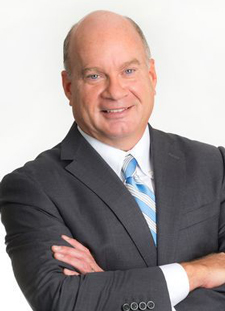 Lynn Harton,
President of United/Chief Executive Officer
United Community Bank
"This transaction is consistent with our commitment to grow our specialty and commercial lending business," said Lynn Harton, President of United and Chief Executive Officer of United Community Bank. "Navitas will be a strong strategic addition to our existing platforms, providing attractive risk-adjusted returns and enabling us to further expand our client offerings. The transaction funding synergies are evident and Navitas brings significant profitability enhancement and growth potential. The business will continue to be run by Navitas' talented management team, and our shared relationship-based approach makes this a great fit for our organization."

Gary Shivers, President and Chief Executive Officer of Navitas, stated: "Navitas has enjoyed tremendous growth since its inception. We believe that to continue our strong growth, we needed to access more permanent capital and lower cost funding. Our partnership with the United team provides us with just that. Additionally, we are very excited about synergies that we believe exist between our commercial lending businesses, including a number of specialty industry verticals. This combination is clearly a win-win for both sides." The transaction value is estimated to total approximately $130 million, with 35% of the consideration to be paid in United common stock and 65% to be paid in cash. The acquisition is expected to be accretive to United's earnings per share by approximately $0.20 in the first full year of operations and is consistent with United's stated acquisition criteria pertaining to tangible book value and targeted internal rates of return. The transaction is expected to be completed during the first quarter of 2018.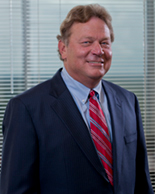 Jimmy Tallent
Chairman and Chief Executive Officer
United Community Bank
"We have looked at a number of specialty lending opportunities in the past and did not find the right fit for our company," stated Jimmy Tallent, Chairman and Chief Executive Officer of United. "We firmly believe that Navitas presents an exceptional opportunity for us and checks all of the boxes for what we are looking for in a specialty lending partner."
Morgan Stanley & Co. LLC acted as financial advisor to United, and Troutman Sanders LLP served as its legal advisor. Keefe, Bruyette & Woods, Inc. served as Navitas' financial advisor, and Greenberg Traurig LLP served as its legal advisor.
About United Community Banks, Inc. United Community Banks, Inc. (NASDAQ:UCBI) is a bank holding company based in Blairsville, Georgia with $11.9 billion in assets. The company's banking subsidiary, United Community Bank, is one of the southeast region's largest full-service banks, operating 156 offices in Georgia, North Carolina, South Carolina and Tennessee. The bank specializes in personalized community banking services for individuals, small businesses and corporations. Services include a full range of consumer and commercial banking products including mortgage, advisory, and treasury management. Respected national research firms consistently recognize United Community Bank for outstanding customer service. For the last four years, J.D. Power has ranked United Community Bank first in customer satisfaction in the Southeast. In 2017, for the fourth consecutive year, Forbes magazine included United on its list of the 100 Best Banks in America. Additional information about the company and the bank's full range of products and services can be found at www.ucbi.com.
About Navitas Credit Corp. Navitas Credit Corp., headquartered in Ponte Vedra, Florida, provides equipment loans and lease financing primarily to small and medium sized businesses directly and through developing referral programs with equipment vendors, lease and loan brokers, and strategic alliances. For more information about Navitas please visit our website at www.navitascredit.com or call 877- NAVITAS (628-4827). Follow us @NavitasCredit on Twitter
[headlines]
--------------------------------------------------------------
Fernando's View
By Fernando F. Croce
A couple of engrossing real-life stories from the 1970s ("The Post," "All the Money in the World") make for an absorbing double-bill in theaters, while new DVD releases offer hard-hitting action ("Detroit"), a cinephiliac documentary ("My Journey Through French Cinema"), and a staple of the Eighties ("The Breakfast Club").
In theaters: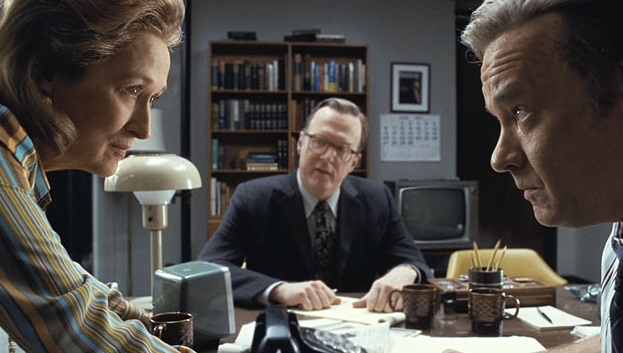 The Post (Twentieth-Century Fox): In the tradition of such recent period films as "Lincoln" and "Bridge of Spies," Steven Spielberg crafts another crackling view of America's turbulent past. This time, it's the 1970s, when freedom of the press became a hot-button issue in the face of a hostile president. Tired of living in the shadow of The New York Times, Washington Post publisher Katharine Graham (Meryl Streep) decides to leap into the forefront of newspapers with a scoop—the publishing of the Pentagon Papers, which revealed remarkable details about the Vietnam War. With the help of editor Ben Bradlee (Tom Hanks) and his tireless crew, Graham takes her fight with Richard Nixon for the truth all the way to the Supreme Court. Lightning-paced and consistently engrossing, Spielberg's film stresses its relevancy without forgetting to entertain viewers.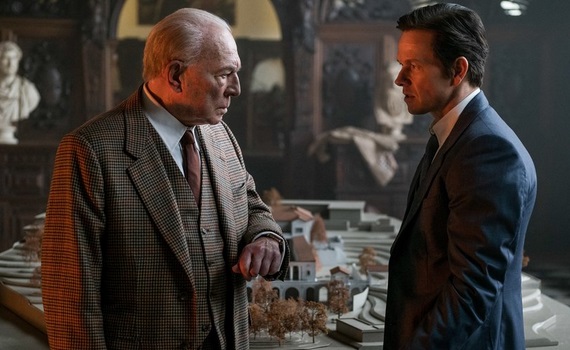 All the Money in the World (Sony Pictures Entertainment): With a vigor that would shame filmmakers half his age, veteran director Ridley Scott ("Blade Runner") faced a large-scaled production full of troubles and still managed to turn in a robust, absorbing movie. Set in 1973 and based on true-life events, the story follows the kidnapping of J.P. Getty III (Charlie Plummer), the teenage grandson of oil magnate J. Paul Getty (Christopher Plummer). With the old billionaire refusing to pay the ransom, the boy's mother Gail (Michelle Williams) becomes desperate as the kidnappers grow more violent. Helped by Getty's advisor Fletcher (Mark Wahlberg), she faces a ticking clock for her son's life. Though deftly structured as a globe-trotting thriller, Scott's triumph also functions expertly as a tragedy about human lives and money.


Netflix Tip: Pint-sized and smokily seductive, Peggy Cummins (1925-2018) was a cult star who deserved greater recognition. So check out Netflix for her best roles, which include the delirious noir classic "Gun Crazy" (1950) and the exceptional horror chiller "Night of the Demon" (1957).
On DVD: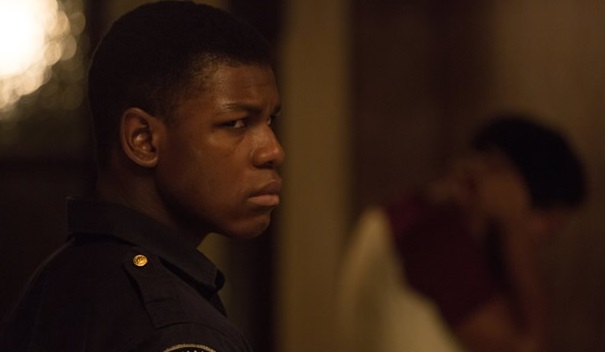 Detroit (Fox): Following "The Hurt Locker" and "Zero Dark Thirty," the Oscar-winning duo of director Kathryn Bigelow and screenwriter Mark Boal scores another hard-hitting look at a dark chapter in American history, this time turning to explosive racial tensions in the 1960s. Chronicling the tragic real-life events at the Algiers Hotel in 1967 Chicago, the film centers on Melvin Dismukes (John Boyega), a rookie law officer who finds himself in the middle of tense confrontations involving cops led by a racist commander (Will Poulter). A prank gone awry points to the Algiers hotel, where black residents are subjected to a harrowing night of brutality. Using the visceral, you-are-there approach that's her specialty, Bigelow crafts a stark, angry, and urgent history lesson that will leave audiences engrossed and shaken.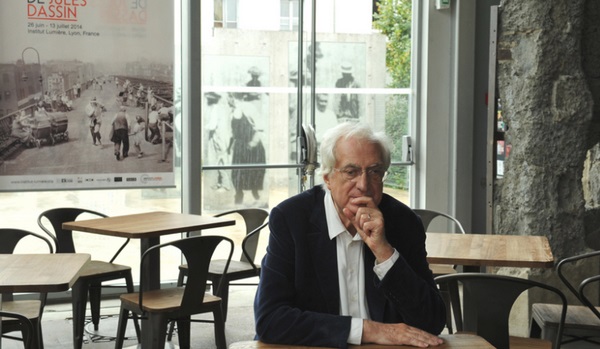 My Journey Through French Cinema (Cohen Media Group): Intelligent, erudite and passionate, veteran French director Bertrand Tavernier ("Coup de Torchon") proves to be the ideal guide for this sprawling documentary on his country's more overlooked cinematic masters. Like fellow cinephile Martin Scorsese, Tavernier's approach is intensely personal, showing how growing up with the movies shaped his own artistic personality. Here, he touches on famous directors like Jean Renoir and Marcel Carné, while shining a light on lesser-known luminaries as Jacques Becker and Claude Sautet. Brimming with anecdotes and film clips, Tavernier's picture is a treasure trove of screen gems and graceful revelations. For anybody familiar with French cinema, this is a veritable banquet. For anybody just starting to discover it, there's no better introduction. With subtitles.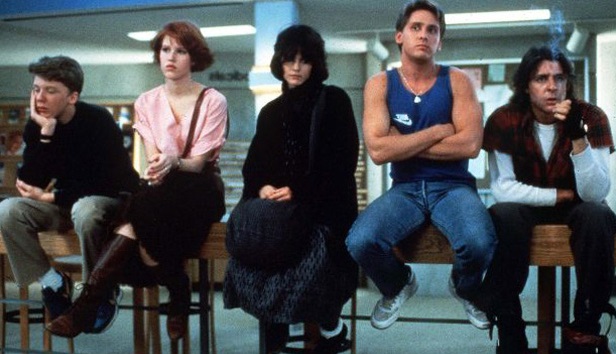 The Breakfast Club (Criterion): A staple of 1980s American pop culture, this high-school comedy-drama from 1985 survives to this day as both a time capsule and an insightful portrait of adolescence. Unfolding mainly in a detention class over the course of a Saturday, John Hughes' story brings together a quintet of widely different high-schoolers, whose interactions bring out their acerbic as well as vulnerable sides. There's sarcastic outsider John (Judd Nelson), jock Andrew (Emilio Estevez), popular Claire (Molly Ringwald), eccentric Allison (Ally Sheedy) and nerdy Brian (Anthony Michael Hall). Under the tough eyes of the vice principal (Paul Gleason), the five strangers biker, dance, and hopefully have their worldviews broadened. Showcasing Hughes' ear for teenage dialogue, the movie stands out from its subgenre thanks to its excellent cast.
[headlines]
--------------------------------------------------------------
Hound Mix, Puppy
Effingham, Illinois Adopt-a-Dog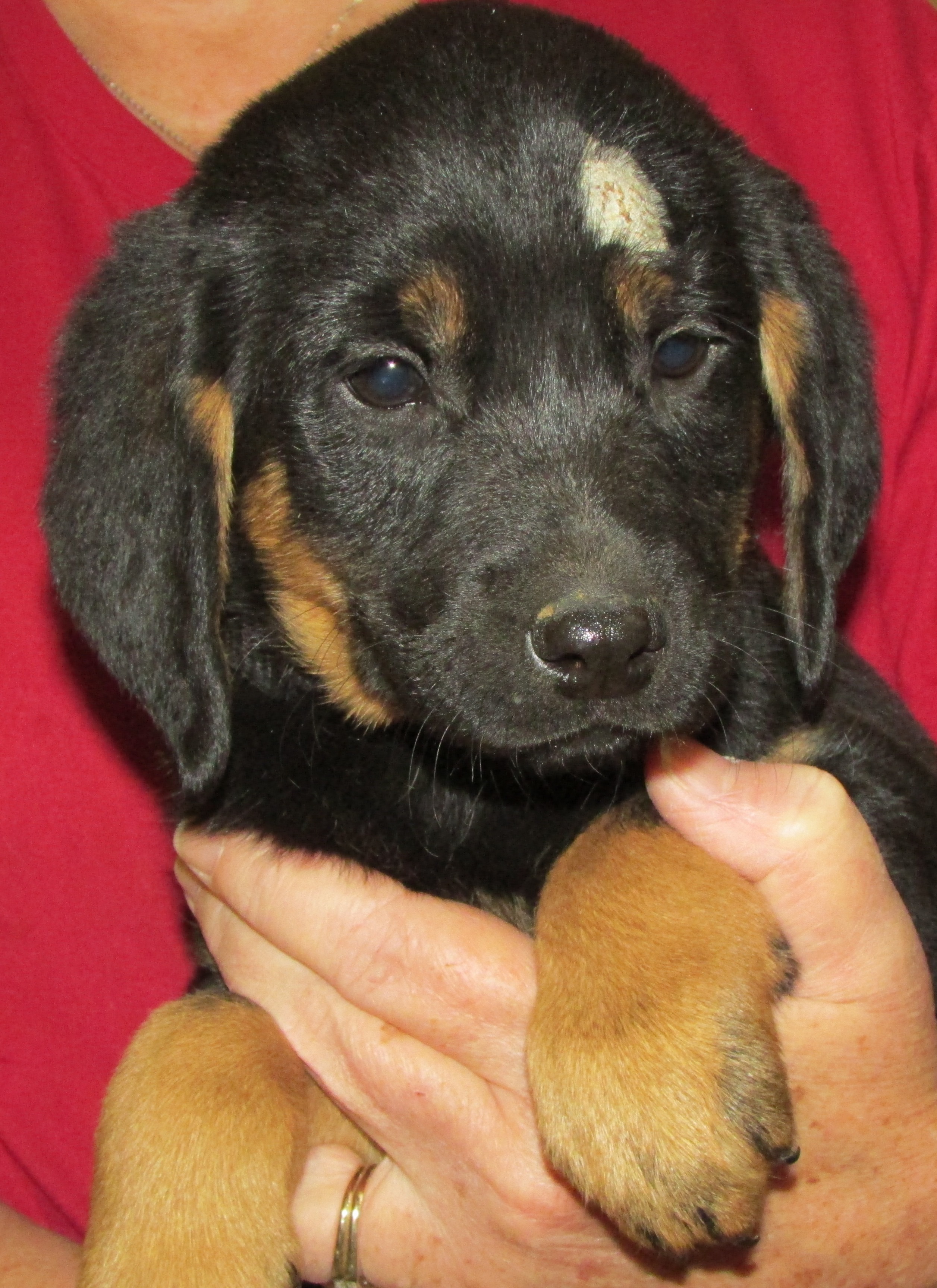 Prince Charming
Male
Puppy (8 weeks old)
"Looking for indoor homes. Mom was a hound mix about knee
high, unsure what Dad was. Adoption fee: $200. All our dogs for adoption are up to date on vaccinations, are neutered, and are microchipped.
"For more information, please give Effingham County Humane Society a call at 217-536-9001"
Location Address:
12073 N 1000th Rd.
Effingham, IL 62401
4paws@frontier.com
Closed Tuesday and Sunday
Monday, Wednesday, Thursday, Friday
10:30 - 4:30
Saturday 11 - 3
Application:
https://www.dropbox.com/sh/kofftzwflbwm7up/AAAJQm74EAas9D9-SnewJAuaa?dl=0
Adopt a Pet
http://www.adoptapet.com/
[headlines]
--------------------------------------------------------------
News Briefs----


Founder of Medcap Medical & Capital Assets & Brother
Swept Away by Flooding in Montecito, California
www.latimes.com/local/lanow/la-me-ln-rainfall-mudflow-20180109-story.html
http://www.medcapaf.com/about-us/
Crestmark Bank sold to South Dakota finance company
in $320.6 million deal
http://www.crainsdetroit.com/article/20180110/news/649726/crestmark-bank-sold-to-south-dakota-finance-company-in-3206-million
Highly leveraged farmers could face distress
amid volatility in ag industry, pricing
https://mibiz.com/item/25447-highly-leveraged-farmers-could-face-distress-amid-volatility-in-ag-industry,-pricing
SBA to Get Authority to Fine 7(a) Lenders up to $250,000
By Bob Coleman, Coleman Report
http://colemanreport.com/sba-news-flash-bipartisan-bill-gives-sba-authority-to-fine-7a-lenders-flexibility-to-exceed-7a-budget-cap/
The Noise in the Bank Numbers
By Ben Levisohn, Barron's
https://www.barrons.com/articles/the-noise-in-the-bank-numbers-1515214112



[headlines]
--------------------------------------------------------------

You May Have Missed---
San Jose is the nation's hottest housing market
in 2018, Zillow says
https://www.mercurynews.com/2018/01/10/san-jose-is-the-nations-hottest-housing-market-in-2018-zillow-says/
[headlines]
--------------------------------------------------------------
The Coach
by Poet deVine
The crowd is gone, the cheers have stopped,
and the equipment is stored away.
The team is standing on the field
because the coach is leaving today.
He led them through the hardest times,
and was proud the times they won.
But now the season's over and
his time as coach is done.
The team will go on without him,
will perform at the usual pace.
But though another coach comes in,
there'll be a void in this place.
Today when the field is emptied
and the team has met the test,
The coach can feel certain that
he will be remembered as simply the best.
[headlines]
--------------------------------------------------------------

Sports Briefs---

Jon Gruden's arrival brings a wake-up call to Derek Carr
https://www.yahoo.com/sports/gruden-ask-lot-more-carr-204502219.html
Seahawks fire offensive-line coach Tom Cable
https://www.seattletimes.com/sports/seahawks/seahawks-part-ways-with-offensive-line-coach-tom-cable/
[headlines]
--------------------------------------------------------------


California Nuts Briefs---
Gov. Jerry Brown proposes $131.7 billion state budget
amid huge surplus
https://www.mercurynews.com/2018/01/10/governor-jerry-brown-proposes-131-7-billion-state-budget/
California needs to prepare for recession, Jerry Brown says
http://www.sacbee.com/news/politics-government/capitol-alert/article193953804.html
'There's no trust.'
Lawmakers push for more thorough dam inspections after Oroville
http://www.sacbee.com/news/politics-government/capitol-alert/article194001014.html#emlnl=Alerts_Newsletter
Santa Rosa cannabis company CannaCraft names former Sonoma State University business school dean William Silver as its CEO
http://www.pressdemocrat.com/news/7854665-181/santa-rosa-cannabis-company-cannacraft
[headlines]
--------------------------------------------------------------



"Gimme that Wine"

http://www.youtube.com/watch?v=EJnQoi8DSE8
Wine mogul Dave Phinney poised to transform Mare Island
with distillery
http://www.sfchronicle.com/wine/article/Wine-mogul-Dave-Phinney-poised-to-transform-Mare-12479116.php#photo-14792707
Chinese investor Peter Kwok buys seventh Bordeaux vineyard
http://www.harpers.co.uk/news/fullstory.php/aid/22892/
Chinese_investor_Peter_Kwok_buys_seventh_Bordeaux_vineyard.html
Tim Carl's Local Tastes:
The story behind Duckhorn's big win
http://napavalleyregister.com/wine/columnists/tim-carl/tim-carl-s-local-tastes-the-story-behind-duckhorn-s/article_28f14261-f631-5846-a06a-3067c13146bd.html
Wine Prices by vintage
http://www.winezap.com
http://www.wine-searcher.com/
US/International Wine Events
http://www.localwineevents.com/
Leasing News Wine & Spirits Page
http://two.leasingnews.org/Recommendations/wnensprts.htm

[headlines]
----------------------------------------------------------------
This Day in History
1755 - Alexander Hamilton, American statesman, an author of The Federalist papers, first Secretary of the Treasury, born at British West Indies. Engaged in a duel with Aaron Burr the morning of July 11, 1804, at Weehawken, NJ. Mortally wounded there and died July 12, 1804.
http://odur.let.rug.nl/~usa/B/hamilton/hamilxx.htm
1759 - American life insurance company incorporated, Philadelphia.
1770 - Rhubarb was shipped by Benjamin Franklin from London, England to John Bartram in Philadelphia, Pa. Rhubarb pie was a favorite in the United Colonies.
1775 - Francis Salvador, the first Jew to be elected in the Americas, takes his seat on the South Carolina Provincial Congress. In June 1776, Salvador, a Patriot, became known as the "Southern Paul Revere" when he warned Charleston, South Carolina, of the approaching British naval fleet. Thanks to Salvador's intelligence information, Fort Sullivan in Charleston harbor was able to prepare for the British attack, and the half-completed fort successfully repelled an attack by a British fleet under Sir Peter Parker. On August 1 of the same year, while leading a militia group under the general command of Major Wilkinson, Salvador and his men were ambushed by a group of Cherokees and Loyalists near present-day Seneca, South Carolina. Salvador was wounded and then scalped by the Cherokees. He was the first recorded Jewish soldier killed in the American War for Independence.
1791 - In Philadelphia, Episcopal Bishop William White, 43, founded the First Day Society. It became the forerunner of the American Missionary Fellowship, chartered in 1817 and headquartered today in Villanova, PA.
1795 - Birthday of Barbara Heinemann or Heynemann (d.1883), French-born U.S. spiritual leader of the Community of True Inspiration who supported Christian Metz in his moves from Europe to Iowa and organizing the network of the seven communities known as the Amana Society. As spiritual leader she held the society together after Metz's death.
1801 - Birthday of Caroline Matilda Stansbury Kirkland (d. 1864), a New Yorker who after her marriage lived as a frontier wife and authored A New Home - Who'll Follow? (1839). She wrote in a realistic style life that set a new standard for fiction. Her style was continued by her son Joseph Kirkland in his novels. She succeeded her husband as editor of a Unitarian weekly and later edited what became Sartain's Union Magazine. She was prominent in New York City literary circles.
1807 – Ezra Cornell (d. 1874) was born in Westchester Landing, in what would become The Bronx. A businessman, politician, philanthropist and educational administrator, he was the founder of Western Union and a co-founder of Cornell University. He also served as President of the New York Agriculture Society and as a New York state Senator.
1813 - First pineapples planted in Hawaii, brought from Spain.
http://www.royalty.nu/America/Hawaii.html
http://www.hort.purdue.edu/newcrop/morton/pineapple.html
1815 - Birthday of John A. MacDonald, (d. 1891), Canadian statesman, first prime minister of Canada, born at Glasgow, Scotland. His birthday is observed in Canada.
1839 - Birthday of Eugenio Maria Hostos (d. 1903), Puerto Rican patriot, scholar and author of more than 50 books, born at Rio Canas, Puerto Rico. The anniversary of his birth is observed as a public holiday in Puerto Rico.
1842 - Birthday of William James (d. 1910), New York City. American psychologist and philosopher of distinguished family that included his brother, novelist Henry James. "There is no worse lie," he wrote in Varieties of Religious Experience (1902), "than a truth misunderstood by those who hear it."
1848 - The Town Council attempted to ban gambling in San Francisco.
1861 - Alabama seceded from the Union and joined the Confederacy.
1870 - Birthday of Alice (Caldwell) Hegan Rice (d. 1942), Shelbyville, KY. American novelist and short-story writer best known for her 1901 novel Mrs. Wiggs of the Cabbage Patch which has been translated into dozens of languages, made into plays and movies.
1878 - In New York, Alexander Campbell made the first delivery of milk in glass bottles. Until then, milk had been ladled from a container by the milkman, into the customer's own container.
1885 - Birthday of Alice Paul (d. 1977), Moorestown, NJ. Women's rights leader and founder of the National Woman's Party in: advocate of an equal rights amendment to the US Constitution.
http://memory.loc.gov/cgi-bin/query/D?amtoday:1:./temp/~ammem_4bjr
1892 - Paul Gauguin marries a 13-year-old Tahitian girl
1897 - Birthday of Martha Maria "Mattie" Hughes Cannon (d. 1932), Wales, UK. She became the first woman state senator in America defeating her own husband, who was also on the ballot in Utah.
1902 - "Popular Mechanics" magazine was first published. Initially, it had only five paying subscribers, and a few hundred readers who paid a nickel to buy it at newsstands. In September, 1903, the magazine became a monthly.
1904 - Pianist/composer Clarence "Pinetop" Smith (d. 1929) was born Troy, AL. One of my favorites, I have all his records, best known for "Pinetop's Boogie Woogie."
1907 - The Church of God, headquartered today in Cleveland, Tennessee, and with roots going back to 1886, officially adopted its current name.
1910 - Canadian singer and saxophonist Art Hallman (d. 1994) was born in Kitchener, Ontario. One of Canada's most popular tenors in the 1940's, Hallman was featured vocalist from 1939 to 1944 with Mart Kenney and his Western Gentlemen. He formed the Art Hallman Orchestra in 1945, and the band appeared in top hotels and dance halls in Toronto, as well as on CBC radio and station CFRB. Hallman's theme song was "Just a Moment More with You."
1913 - Hudson Sedan, manufactured by the Hudson Motor Car Company, Detroit, MI, was shown at the 13th National Automobile Show. It was the first sedan car with all accessories as standard equipment.
1918 - A tremendous blizzard completely immobilized the Midwest, stopping mail service for two weeks. The vast storm then moved through the Great Lakes Region and the Ohio Valley. Winds reached 60 mph at Toledo OH, and the temperature plunged from 28 above to 15 below zero during passage of the cold front.
1922 - A 14-year-old-boy, Canadian Leonard Thompson, became the first person to have his diabetes successfully treated with insulin.
1923 - Drummer James "Osie" Johnson (d. 1966) birthday, Washington, DC.
http://www.harlem.org/people/johnson.html#
1924 - Louisiana blues singer Slim Harpo (d. 1970) was born James Isaac Moore in West Baton Rouge, LA. Heavily-influenced by Chicago boogie singer Jimmy Reed, Harpo scored on the pop charts in 1966 with "Baby, Scratch My Back." As well, he had a number-one rhythm-and-blues record in 1961 with "Rainin' in My Heart." By 1964, several of his tracks had been released on albums and singles in the UK, and British rock bands like The Rolling Stones, The Pretty Things, Yardbirds, Kinks, Pink Floyd and Them began to feature versions of his songs in their early repertoires. The Moody Blues reportedly took their name from an instrumental track of Slim's called "Moody Blues."
1926 - Canadian composer and trumpeter Johnny Cowell was born in Tillsonburg, Ontario. Cowell became one of Canada's most successful songwriters in 1956 when his composition "Walk Hand in Hand" was recorded by such artists as Andy Williams and Tony Martin. The song was one of the major hits of the year. Cowell also wrote "Our Winter Love," a big hit in 1963 by Nashville pianist Bill Pursell.
1927 - '50s pop singer Gisele MacKenzie (d. 2003), born Gisèle Marie Louise Marguerite LaFlèche Winnipeg, Manitoba, CA.
1928 - Paul Whiteman recorded "Ol' Man River" on Victor Records. Bing Crosby sang as the featured vocalist on the song from the Broadway musical, "Showboat."
1935 - Amelia Earhart Putnam became the first person to make a solo flight from Hawaii to California. Three years earlier, she became the first woman to make a solo flight across the Atlantic Ocean.
1935 - Ronnie Hawkins, a pioneer of rock 'n' roll in Canada, was born in Huntsville, Arkansas.
Hawkins has been a father figure to many of Canada's leading rock musicians, and the graduates of his bands include the groups Crowbar and The Band, as well as Dom Troiano, King Biscuit Boy and David Clayton-Thomas. (Rompin') Ronnie Hawkins began touring the Ontario night club circuit in 1958 with his band the Hawks. In 1959, he scored on the US charts with "Mary Lou" and "40 Days."
Hawkins has remained in Canada since then, leaving his Ontario base only occasionally, as he did in 1976 to appear at The Band's farewell concert in San Francisco.
1938 - The first woman bank president, Frances Moulton, assumed her duties in Limerick, Maine.
1939 - First Metronome all-Star session (Berigan, James, Goodman) records "Blue Lou," "The Blues." Victor. These Metronome Jazz Magazine masters are fascinating to listen to as they are basically all-star jam sessions.
1939 - Actor-singer Sal Mineo was born in The Bronx. Better known for his acting than his singing, he did manage a top-ten record in 1957, "Start Movin'." On February 12th, 1975, Mineo was found murdered in Los Angeles.
1939 - Marlene Dietrich, "Falling In Love Again."
1940 - Benjamin O. Davis, Sr., becomes the U.S. Army's first black general, his son would later become a general as well.
1942 - Saxophonist Clarence "Big Man" Clemons (d. 2011) born Norfolk County, VA. From 1972 until his death, he was a prominent member of Bruce Springsteen's E Street Band, playing tenor sax.
1942 – Temperature of -23ºF (-31ºC), Kingston, RI is the state record.
1943 - Singer Jim Croce (d. 1973) was born in Philadelphia. His narrative songs, such as "Bad Bad Leroy Brown" and "You Don't Mess Around With Jim," were extremely popular in the early '70s. Like Otis Redding, Croce's greatest popularity came after his death. And like Redding, Croce was killed in a plane crash.
1944 - Franz Kettner, a private in the German army and a prisoner of war at Camp Hearne in Texas, is killed by a Nazi kangaroo court. Internment camps for German prisoners of war were dominated by Nazi enforcers, who killed as many as 150 of their fellow prisoners during World War II.
1944 - HOWARD, JAMES H., (Air Mission) Medal of Honor
Rank and organization: Lieutenant Colonel, U.S. Army Air Corps. Place and date: Over Oschersleben, Germany, 11 January 1944. Entered service at: St. Louis, Mo. Birth: Canton, China. G.O. No.: 45, 5 June 1944. Citation: For conspicuous gallantry and intrepidity above and beyond the call of duty in action with the enemy near Oschersleben, Germany, on 11 January 1944. On that day Col. Howard was the leader of a group of P51 aircraft providing support for a heavy bomber formation on a long-range mission deep in enemy territory. As Col. Howard's group met the bombers in the target area the bomber force was attacked by numerous enemy fighters. Col. Howard, with his group, and at once engaged the enemy and himself destroyed a German ME. 110. As a result of this attack Col. Howard lost contact with his group, and at once returned to the level of the bomber formation. He then saw that the bombers were being heavily attacked by enemy airplanes and that no other friendly fighters were at hand. While Col. Howard could have waited to attempt to assemble his group before engaging the enemy, he chose instead to attack single-handed a formation of more than 30 German airplanes. With utter disregard for his own safety he immediately pressed home determined attacks for some 30 minutes, during which time he destroyed 3 enemy airplanes and probably destroyed and damaged others. Toward the end of this engagement 3 of his guns went out of action and his fuel supply was becoming dangerously low. Despite these handicaps and the almost insuperable odds against him, Col. Howard continued his aggressive action in an attempt to protect the bombers from the numerous fighters. His skill, courage, and intrepidity on this occasion set an example of heroism which will be an inspiration to the U.S. Armed Forces.
1945 - GAMMON, ARCHER T., Medal of Honor
Rank and organization: Staff Sergeant, U.S. Army, Company A, 9th Armored Infantry Battalion, 6th Armored Division. Place and date: Near Bastogne, Belgium, 11 January 1945. Entered service at: Roanoke, Va. Born: 11 September 1918, Chatham, Va. G.O. No.: 18, 13 February 1946. Citation: He charged 30 yards through hip-deep snow to knock out a machinegun and its 3-man crew with grenades, saving his platoon from being decimated and allowing it to continue its advance from an open field into some nearby woods. The platoon's advance through the woods had only begun when a machinegun supported by riflemen opened fire and a Tiger Royal tank sent 88mm. shells screaming at the unit from the left flank. S/Sgt. Gammon, disregarding all thoughts of personal safety, rushed forward, then cut to the left, crossing the width of the platoon's skirmish line in an attempt to get within grenade range of the tank and its protecting foot troops. Intense fire was concentrated on him by riflemen and the machinegun emplaced near the tank. He charged the automatic weapon, wiped out its crew of 4 with grenades, and, with supreme daring, advanced to within 25 yards of the armored vehicle, killing 2 hostile infantrymen with rifle fire as he moved forward. The tank had started to withdraw, backing a short distance, then firing, backing some more, and then stopping to blast out another round, when the man whose single-handed relentless attack had put the ponderous machine on the defensive was struck and instantly killed by a direct hit from the Tiger Royal's heavy gun. By his intrepidity and extreme devotion to the task of driving the enemy back no matter what the odds, S/Sgt. Gammon cleared the woods of German forces, for the tank continued to withdraw, leaving open the path for the gallant squad leader's platoon.
1945 - Birthday of singer Naomi Judd, born Diana Ellen Judd, Ashland, KY. With her daughter, Wynonna, Naomi formed the highly successful singing duo known as "The Judds." She is also the mother of actress Ashley Judd.
1947 - Top Hits
"For Sentimental Reasons" - Nat King Cole
"Ole Buttermilk Sky" - The Kay Kyser Orchestra (vocal: Mike Douglas & The Campus Kids)
"The Old Lamplighter" - The Sammy Kaye Orchestra (vocal: Billy Williams)
"Divorce Me C.O.D." - Merle Travis
1948 - Future country superstar Loretta Lynn married Oliver (Mooney) Lynn. She was not quite 14 years old.
1948 - President Harry S. Truman proposes free, two-year community colleges for all who want an education.
1949 - Lee Konitz's cuts first record "Progression" on Prestige.
1953 - Birthday of rock singer Pat Benatar, born Patricia Mae Andrzejewski in Brooklyn.
1955 - Top Hits
"Mr. Sandman" - The Chordettes
"The Naughty Lady of Shady Lane" - The Ames Brothers
"Hearts of Stone" - The Fontane Sisters
"Loose Talk" - Carl Smith
1956 - The Coasters record "Down in Mexico," "Turtle Dovin'"
1956 - Elvis Presley began his first recording session in Nashville. Among the songs recorded were "Heartbreak Hotel" and "I Was the One," which became Presley's first single for RCA Victor. Artists-and-repertoire chief Steve Sholes had bought his contract from Sun Records in Memphis for $35,000. The record became the first of Elvis's more than 50 million-sellers.
1956 - No. 1 Billboard Pop Hit: "Memories Are Made of This," Dean Martin.
1957 - In one of the biggest scandals to ever hit rock music, Jerry Lee Lewis marries his 14-year-old cousin Myra Gale Brown, daughter of his cousin Jim. Lewis' first marriage is still valid; the divorce wouldn't be finalized for six months. Reports are that Myra still believes in Santa Claus. When the story breaks a few weeks later, Lewis' career would be seriously damaged.
1958 - The Coasters, "Charlie Brown"
1958 - On CBS-TV's "Seahunt," Lloyd Bridges starred as Mike Nelson, an ex-Navy frogman turned underwater trouble shooter. The show spent four years on the network. The underwater sequences were shot in Silver Springs, Florida. The out-of-water sequences were filmed at Marineland of the Pacific. My father Lawrence Menkin wrote several of the episodes.
1958 - "Great Balls of Fire" by Jerry Lee Lewis became the number-one song in the US. Later in the year, many radio stations began banning his records because of his marriage to his 13-year-old cousin.
1960 - Aretha Franklin makes her stage debut at New York's Village Vanguard.
1961 - The Marvelettes' "Please Mr. Postman" hits #1
1963 - Top Hits
"Telstar" - The Tornadoes
"Go Away Little Girl" - Steve Lawrence
"Hotel Happiness" - Brook Benton
"Ruby Ann - Marty Robbins
1963" - On Sunset Boulevard in California, Whiskey-A-Go-Go opened. Bright lights and mini-skirt clad dancers in cages were the main features of the United States' first discotheque. In the next decade and beyond, the Whiskey will be a popular meeting place for the record industry and a good place to be seen if you want to get into the industry. The Doors, among others, got their start there.
1963 - Tracy Caulkins, American swimmer, was born in Winona, MN. Winner of more titles than any other amateur athlete, she won 48 national titles, three Olympic gold medals (1984), set 66 world or U.S. records, and is a member of the International Swimming Hall of Fame (1990).
1964 - Roger Miller records "Dang Me," one of the most popular songs
of the year, along with his "Chug-A-Lug."
1964 - U.S. Surgeon General Luther Terry issued the first government report saying that smoking may be hazardous to one's health.
1964 - "Ring of Fire" by Johnny Cash becomes the first country album to top the U.S. pop album chart.
1964 - Famed singer Sam Cooke is shot and killed under mysterious circumstances at the Hacienda Hotel in Los Angeles, CA. The married singer picked up a young woman at a party, who claimed Cooke attempted to rape her. When she ran away, according to her testimony, Cooke followed and assaulted the hotel manager, demanding to know the girl's whereabouts. The manager shot Cooke three times.
1965 - Ray Charles' "Crying Time" enters the pop charts
1965 - The Beach Boys record "Do You Wanna Dance"
1966 - British Invasion band Herman's Hermits receive a gold record for the album "The Best of Herman's Hermits."
1967 - The great Jimi Hendrix records "Purple Haze"
1968 - The Rolling Stones film their legendary "Rolling Stones' Rock and Roll Circus" television special at Wembley television studios in Middlesex, England, featuring performances by John Lennon, Eric Clapton, the Who, Jethro Tull, Marianne Faithful -- and yes, circus people, all filmed in a circus tent. The show is never aired and only sees the light of day in 1996, supposedly because the Stones thought the Who upstaged them with their performance.
1969 - FRITZ, HAROLD A., Medal of Honor
Rank and organization: Captain, U.S. Army, Troop A, 1st Squadron, 11th Armored Cavalry Regiment. Place and date: Binh Long Province, Republic of Vietnam, 11 January 1969. Entered service at: Milwaukee, Wis. Born: 21 February 1944, Chicago, 111. Citation: For conspicuous gallantry and intrepidity in action at the risk of his life above and beyond the call of duty. Capt. (then 1st Lt.) Fritz, Armor, U.S. Army, distinguished himself while serving as a platoon leader with Troop A, near Quan Loi. Capt. Fritz was leading his 7-vehicle armored column along Highway 13 to meet and escort a truck convoy when the column suddenly came under intense crossfire from a reinforced enemy company deployed in ambush positions. In the initial attack, Capt. Fritz' vehicle was hit and he was seriously wounded. Realizing that his platoon was completely surrounded vastly outnumbered, and in danger of being overrun, Capt. Fritz leaped to the top of his burning vehicle and directed the positioning of his remaining vehicles and men. With complete disregard for his wounds and safety, he ran from vehicle to vehicle in complete view of the enemy gunners in order to reposition his men, to improve the defenses, to assist the wounded, to distribute ammunition, to direct fire, and to provide encouragement to his men. When a strong enemy force assaulted the position and attempted to overrun the platoon, Capt. Fritz manned a machine gun and through his exemplary action inspired his men to deliver intense and deadly fire which broke the assault and routed the attackers. Moments later a second enemy force advanced to within 2 meters of the position and threatened to overwhelm the defenders. Capt. Fritz, armed only with a pistol and bayonet, led a small group of his men in a fierce and daring charge which routed the attackers and inflicted heavy casualties. When a relief force arrived, Capt. Fritz saw that it was not deploying effectively against the enemy positions, and he moved through the heavy enemy fire to direct its deployment against the hostile positions. This deployment forced the enemy to abandon the ambush site and withdraw. Despite his wounds, Capt. Fritz returned to his position, assisted his men, and refused medical attention until all of his wounded comrades had been treated and evacuated. The extraordinary courage and selflessness displayed by Capt. Fritz, at the repeated risk of his own life above and beyond the call of duty, were in keeping with the highest traditions of the U.S. Army and reflect the greatest credit upon himself, his unit, and the Armed Forces.
1970 - The Kansas City Chiefs defeated the Minnesota Vikings, 23-7, to win Super Bowl IV. The Chiefs, 14—point underdogs, evened the AFL's Super Bowl record at 2-2 with their triumph. Kansas City was led by quarterback Len Dawson, named the game's Most Valuable Player.
1970 - Billy Casper became the second golfer in history to top the $1-million mark in career earnings, thanks to winning the Los Angeles Open golf tournament.
1971 -Top Hits
"My Sweet Lord/Isn't It a Pity" - George Harrison
"Knock Three Times" - Dawn
"Black Magic Woman" - Santana
"Rose Garden" - Lynn Anderson
1972 - Downslope winds hit the eastern slopes of the Rockies in northern Colorado and southeastern Wyoming. Boulder, CO reported wind gusts to 143 mph and twenty-five million dollars property damage.
1973 - The American League changed its playing rules to allow for the use of a designated hitter, one player to bat for the pitcher throughout the game without being required to play in the field. The rule was intended to boost offensive production and to allow better starting pitchers to remain in the game longer. The designated hitter idea was raised by Connie Mack in 1906, though he was not the first to propose it. On April 6, 1973, Ron Blomberg of the New York Yankees became the first designated hitter in Major League Baseball history, facing Boston Red Sox right-handed pitcher Luis Tiant. "Boomer" Blomberg was walked. The result of the first season of the DH was that the American League posted a higher batting average than the National League, something which has remained consistent to this day.
1974 - Country storyteller Tom. T. Hall topped the country singles charts with "I Love." His other number-one songs that year included "That Song is Driving Me Crazy" and "Country Is."
1976 - US female Figure Skating championship won by Dorothy Hamill.
1976 - Al Stewart's "Year of the Cat" enters the pop charts
1977 - AT&T approves dual listings in phone books for wife and husband without extra charge, ending a three-year battle by feminists.
1979 - Top Hits
"Too Much Heaven" - Bee Gees
"My Life" - Billy Joel
"Sharing the Night Together" - Dr. Hook
"Tulsa Time" - Don Williams
1980 - Composer John Williams succeeded the late Arthur Fiedler as the conductor of the Boston Pops.
1984 - The album "Thriller" by Michael Jackson became the all-time bestselling LP. "Thriller," with ten-million copies sold, surpassed the previous best-seller, the soundtrack from "Saturday Night Fever." "Thriller" eventually sold more than 40 million copies. Also on January 11th, 1984, Michael Jackson was nominated for 12 Grammy Awards.
1986 - L. Douglas Wilder was sworn in as lieutenant governor of Virginia. He was the first black elected to statewide office in the South since Reconstruction. He later served as governor.
1987 - Madonna's video about a pregnant teenager, "Papa Don't Preach," won the top award on the first World Music Video Awards. The three-hour program was co-produced by Canada's MuchMusic Network and Europe's Sky Channel. It was telecast live via satellite to five continents.
1987 - Top Hits
"Walk Like an Egyptian" - Bangles
"Notorious" - Duran Duran
"Shake You Down" - Gregory Abbott
"Give Me Wings" - Michael Johnson
1987 - Denver quarterback John Elway engineers "The Drive." Trailing Cleveland 20-13 with 5:32 remaining in the AFC championship game, Elway marches the Broncos 98 yards on 15 plays to force overtime, then moves Denver 60 yards on nine plays on their first possession of overtime to set up Rich Karlis' game-winning 33-yard field goal in the Broncos' 23-20 victory.
http://images.nfl.com/history/images/0111.jpg
1987 - A storm in the northeastern U.S. buried the mountains of central Vermont with up to 26 inches of snow, and snowfall totals in Maine ranged up to 27 inches at Telos Lake. Winds gusted to 45 mph at Newark, NJ and Albany, NY.
1988 - Snow and high winds in Utah resulted in a fifty car pile-up along Interstate 15. Winds in Wyoming gusted to 115 mph at Rendezvous Peak.
1992 - Paul Simon becomes the first international star to perform in South Africa following the end of the UN cultural boycott. He began a concert tour in Johannesburg.
1992 - US female Figure Skating championship won by Kristi Yamaguchi
1998 - NFC Championship Green Bay Packers beat San Francisco 49'ers 23-10
1998 - AFC Championship Denver Broncos beat Pitt Steelers 24-21
1998 - US female Figure Skating championship won by Michelle Kwan
1998 - US male Figure Skating championship won by Todd Eldredge
1999 - NASA declared 1998 the warmest year on record. Global surface temperatures increased by 0.34 of a degree Fahrenheit. The average temperature of 58.496 degrees Fahrenheit eclipsed the previous record set in 1995. The 1998 warmth was associated partly with a strong El Niño, a periodic warming of the Pacific Ocean.
1999 - At the American Music Awards, Billy Joel is given the Special Award of Merit for his "inspired songwriting skills" and "exciting showmanship." Also at the show, Blondie (with four of the original members: Debbie Harry, Chris Stein, Jimmy Destri, and Clem Burke) perform on stage with rapper Coolio singing the band's "No Exit."
2001 - The Federal Trade Commission approved the merger of AOL and Time Warner to form AOL Time Warner
2010 - Mark McGwire admitted to The Associated Press that he'd used steroids and human growth hormone when he broke baseball's home run record in 1998.

Super Bowl Champions this Date
1970--- Kansas City Chiefs
-------------------------------------------------------------

SuDoku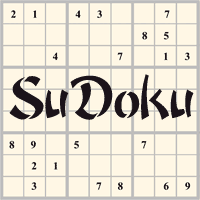 The object is to insert the numbers in the boxes to satisfy only one condition: each row, column and 3x3 box must contain the digits 1 through 9 exactly once. What could be simpler?
http://leasingnews.org/Soduku/soduko-main.htm
--------------------------------------------------------------

Daily Puzzle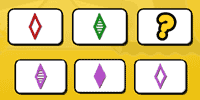 How to play:
http://www.setgame.com/set/puzzle_frame.htm
Refresh for current date:
http://www.setgame.com/set/puzzle_frame.htm
--------------------------------------------------------------


http://www.gasbuddy.com/
http://www.gasbuddy.com/GB_Map_Gas_Prices.aspx
http://www.gasbuddy.com/GB_Mobile_Instructions.aspx
--------------------------------------------------------------

Weather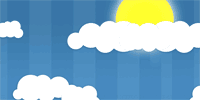 See USA map, click to specific area, no commercials
--------------------------------------------------------------

Traffic Live---
Real Time Traffic Information
You can save up to 20 different routes and check them out with one click,
or type in a new route to learn the traffic live
--------------------------------