Wednesday, January 24, 2018
Today's Equipment Leasing Headlines

Consumer Financial Protection Bureau
Not Going After the Bad Guys
By Tom McCurnin, Leasing News Legal Editor
Sales Makes it Happen by Kit Menkin
Taxes, Used Equipment and Auctions
4th Annual NACLB Conference & Expo:
October 16-18, 2018
Who Controls the Conversation?
Recruiter Hal T. Horowitz Speaks Out
Leasing News Advisor
Ken Greene, Attorney
Equipment Leasing and Finance Assoc. Announces
Top 10 Equipment Acquisition Trends for 2018
Jack Russell
Moorpark, California Adopt a Dog
News Briefs---
Trump's pick to head FDIC vows to address
non-bank licenses 'hold-up'
CFPB Still Has Not Begun Collecting
Small Business Loan Complaints
CDB Aviation records 162 aircraft transactions in 2017
subsidiary of China Development Bank Financial Leasing Co
Alcohol Sales Dropped 15% in States
With Medical Marijuana Laws
Escalating transportation rates could trouble farmers,
increase consumer food prices
Fighting Climate Change?
We're Not Even Landing a Punch
Broker/Funder/Industry Lists | Features (writer's columns)
Top Ten Stories Chosen by Readers | Top Stories last six months
www.leasingcomplaints.com (Be Careful of Doing Business)
www.evergreenleasingnews.org
Leasing News Icon for Android Mobile Device
You May have Missed---
Poem
Sports Brief----
California Nuts Brief---
"Gimme that Wine"
This Day in History
SuDoku
Daily Puzzle
GasBuddy
Weather, USA or specific area
Traffic Live----
######## surrounding the article denotes it is a "press release" and was not written by Leasing News nor information verified, but from the source noted. When an article is signed by the writer, it is considered a "by line." It reflects the opinion and research of the writer.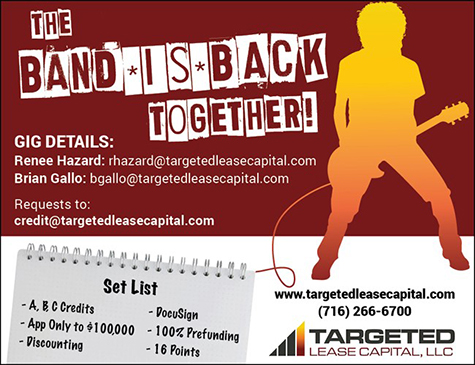 Please send a colleague and ask them to subscribe. We are free
Email kitmenkin@leasingnews.org and in subject line: subscribe

[headlines]
--------------------------------------------------------------
Consumer Financial Protection Bureau
Not Going After the Bad Guys
By Tom McCurnin
Leasing News Legal Editor
Mick Mulvaney Remains the Interim Director,
How Will Vision of Deregulation Change the Direction the CFPB?
Last month, a federal judge allowed Mick Mulvaney to remain as interim director of the Consumer Financial Protection Bureau (CFPB) at least for 260 days or until the Senate approves him. He did drop the lawsuit against a group of payday lenders associated with an American Indian Tribe, a sign he is changing direction. (1) I wrote several prior rulings where, at the state level, tribes argued that the rules don't apply to them on what can be charged. (2) The question for equipment finance lessors and alternate finance companies, as well as merchant cash advance lenders, is whether the CFPB will take a step backwards, or fundamentally, whether more regulation of the MCA industry is necessary.
Mulvaney, a self-proclaimed deregulation guru, has vowed to be "dramatically different" so the CFPB "can protect people without trampling on capitalism." Whether such deregulation of the equipment finance or merchant cash advance industry will benefit the two industries remain to be seen. Consumers and Small Businesses look at 2008 and some good arguments why regulation should be imposed.
The 2008 Great Recession
Without a doubt, deregulation played a huge role, exempting banks from the 1977 net capitalization rule's leverage limit, enabling banks to ramp up leverage, leaving very little room for error. Money poured into the pockets of subprime borrowers. After the recession, when the going got tough, the banks got going—right out of the small business loan market. The high demand for small business loans coupled with the banks' exits from the market created a void that was just waiting to be filled. Enter the merchant cash advance and equipment leasing industry.
Origins of the MCA
As early as 1992, an entity named Litle & Company--the first Merchant Cash Advance (MCA) provider in America--began issuing "loans" on future credit card volume (referred to as split-funding or automated loan repayment). Over time, the term has simply become an "umbrella category" that covers short-term business financing characterized by daily payments. It no longer exclusively refers to the purchase of future credit card sales.
The MCA industry is completely unregulated. Because they are not loans, many states exempt MCA companies from licensing. Because they are not loans, the transactions are exempt from usury. Most MCA companies use a fleet of brokers, sometimes called ISOs, to sell these products and the brokers are rarely licensed, although they have access to the most private financial information imaginable — social security numbers, drivers' licenses, and tax returns. Brokers of MCA products are not accountable to any agency of any state. Many brokers are not able to fully explain the nature of the transaction to the customer. Other brokers engage in "stacking" MCA debt, whereby a single borrower may have several MCA obligations with different creditors. While creditors often have ISO agreements, which prohibit stacking, the practice is commonplace in the MCA industry.
Presently, the MCA industry has experienced tremendous growth and now funds over $3 billion per year to small businesses.
The CFPB and the MCA Industry
However, there is an argument and some precedence for regulation of the MCA industry. The CFPB has directly taken on the MCA industry in the context of tribal lending and has promulgated rules which affect consumer payday lending, compelling lenders to conduct a "full-payment test" to determine whether the borrower honestly has the ability to repay the obligations. So far these haven't been applied to commercial transactions, but that might not be far behind.
In late December, 2017, the House voted to repeal the new CFPB rules under the little used Congressional Review Act. The Senate has yet to take up this bill. Critics of the new rules, the newly organized trade group Commercial Finance Coalition, argued that the CFPB is more interested in issuing rules that make splashy headlines, but do little to stop bad behavior. Moreover, the CFC vehemently tries to separate the MCA industry from its creepy uncle, the consumer payday loans industry.
This month, the CFPB announced dismissal of the suits against Indian tribes, a clear signal that the CFPB will not be entertaining further regulation of pay day loans or the MCA process.
Thus, with the CFPB stepping down, any future regulation will probably be state based. For example, the California Department of Business Oversight might seek to regulate MCAs as a whole, as opposed to the ad hoc regulation of CashCall in 2015. The New York Attorney General's office recently took on Northern Leasing.
Deregulation and MCAs
The argument for deregulation by the CFPB is easy to make. First, while the 3 billion dollar MCA industry pumps a lot of cash into subprime borrowers, any implosion of the industry, like what occurred in 2008 in the mortgage sector, simply won't have the ripple effect to other industries. Second, these are commercial loans or purchases of receivables. Many states have assumed that business owners know, or should know, what they are getting into, so states are reluctant to regulate business deals.
The bottom line to this issue is that the CFPB under its new management will probably not embark on any future regulation of the equipment leasing and MCA industries. It is equally likely that any existing regulations will not be rolled back, at least under the current political climate. All this could change during the next election cycle, if Trump loses the Senate.
What are the takeaways here?
• First, MCA is very popular among small businesses that cannot get loans from banks and other financial institutions.

• Second, Many States Will Take On Regulation of the MCA Industry Themselves, Now That the CFPB has Backed Down. New York has already taken on Northern Leasing and California is probably not far behind.
• Third, Regulation of the MCA Isn't Critical. Unlike the mortgage industry, the industry's failure would not pour over to other sectors.
(1) CFPB Signals Shift by Dropping Payday Lender Lawsuit
group of payday lenders associated with an American Indian tribe
https://www.bloomberg.com/news/articles/2018-01-18/trump-led-cfpb-signals-shift-by-dropping-payday-lender-lawsuit
(2) CFPB Goes After More Tribal Lenders
for Cash Advances Among White House Controversy
http://leasingnews.org/archives/Nov2017/11_27.htm#cfpb
CFPB Goes After PayDay Lenders
http://leasingnews.org/archives/Oct2017/10_10.htm#cfpb
CFPB Goes on Warpath Against
Four California Tribal Lenders
http://leasingnews.org/archives/May2017/05_22.htm#cfpb
CFPB Issues New Guidelines on Recurring Debits
http://leasingnews.org/archives/Sep2016/09_21.htm#cfpb
Tom McCurnin is a partner at Barton, Klugman & Oetting in Los Angeles, California.
Tom McCurnin
Barton, Klugman & Oetting
350 South Grand Ave.
Suite 2200
Los Angeles, CA 90071
Direct Phone: (213) 617-6129
Cell (213) 268-8291
Email: tmccurnin@bkolaw.com
Visit our web site at www.bkolaw.com
Previous Tom McCurnin Articles:
http://www.leasingnews.org
Previous Tom McCurnin Articles:
http://www.leasingnews.org/Conscious-Top%20Stories/leasing_cases.html

[headlines]
--------------------------------------------------------------
Sales Makes it Happen by Kit Menkin
Taxes, Used Equipment and Auctions
Shawn Halladay wrote in Monday's edition the new advantages of leasing used equipment:
"Under the new tax law 100% expensing of equipment applies to both new and used equipment.
"The benefit attributable to used equipment is substantial, as follows, again using 5-year MACRS equipment. Any impact in this regard, therefore, will be a function of the volume of used equipment being written under tax leases."


http://leasingnews.org/archives/Jan2018/01_22.htm#used
A reader wrote: "It is good information for sure – I am just not sure we have enough of an audience in used equipment to have this message make any impact."
When I first started in sales, I found the used equipment market wide open. My original introduction was through working auctions. I found out the smaller the auction, the more leads, vendors, and clients I picked up.
I was not only meeting potential lessees, but vendors of equipment who were there also to go after customers and to learn what machinery or items were selling for. It also didn't matter the size of the auction. In fact, the smaller auctions were more productive in meeting people.
I once asked an auctioneer if the small auction turnout bothered him. He told me, "No, as long as there were two buyers who really wanted the same machine, it would be better than a lot of people really not interested."
I also picked up business direct from auctioneers, handling new computers, even new signs for their building and auctions. Used to lease a lot of these signs. Never had one back, either.
I enjoyed cold calling, making friends, learning how businesses operated, getting leads and positive recommendations, and can't remember a poor experience. Yes, many times I didn't get to see the boss, but I got a business card to call them---and sometimes connected. So it was naturally smarter to work auctions. First thing, I would get there early, talk to the auctioneers, make friends, and then when people arrived, put flyers on their car windshields promoting my company and leasing, then started working the crowd. I brought a lot of business cards with me.
Even when I got too busy to follow my plan of industrial complexes, or groups of businesses, when I went to sign a lease, I visited the neighbors to let them know I just signed a lease and could I help them. I trained salesmen to work auctions, trade shows, go direct and refer business to vendors---the best way to pick up a vendor: send business their way.
I miss the excitement of the auctions, the bidding, the competition. If I were a salesman today, I would be selling the new tax advantage of leasing equipment at auctions, especially machinery auctions, as well as using this approach at trade shows.


[headlines]
--------------------------------------------------------------
4th Annual NACLB Conference & Expo:
October 16-18, 2018
The NACLB is the largest gathering of business and commercial loan brokers in the country and the lenders and banks that serve them. This year is going to be our largest event to date and is a must attend event if you're in the business of brokering or funding business loans/commercial mortgages.
Your Exclusive Look:
Last year, the NACLB brought together hundreds of trailblazing industry leaders, lenders and brokers alike, inviting everyone to meet, network, and make record-breaking deals at its third conference that shined a light on finance industry issues, education, and building relationships in October 2017.
Watch the exclusive recap video for a peek at what to expect (and more) this year, as we all converge on the 2018 NACLB Conference & Expo in Miami (October 16-18, 2018). https://youtu.be/V2eWyxkK3jw
The NACLB is the largest gathering of business and commercial loan brokers in the country and the lenders and banks that serve them. This year is going to be our largest event to date and is a must attend event if you're in the business of brokering or funding business loans/commercial mortgages.
The NACLB 2018 Event:
The National Alliance of Commercial Loan Brokers is proud to announce its 4th Annual Conference and Expo taking place at the Trump National Doral in Miami, Florida on October 16th - 18th, 2018.
We strongly encourage you to visit www.NACLB.org and see our new website; with new conference stats, a full (and brand new) 2018 agenda, video, images, venue information, and so much more.
Lenders: Want to reach over 800+ Loan brokers? Click here
https://www.naclb.org/exhibitors-sponsors/ to learn more and to view our open sponsorship opportunities.
Our Early Bird Registration is now open for a limited time. Click here to register. https://www.eventbrite.com/e/naclb-2018-registration-39232925737
[headlines]
--------------------------------------------------------------
Who Controls the Conversation?
Recruiter Hal T. Horowitz Speaks Out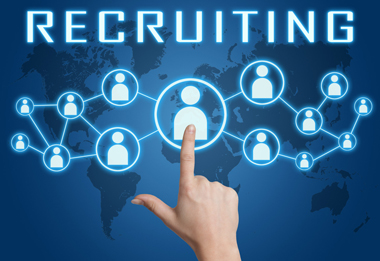 Often enough, at least to where it's problematic, candidates will tell me that their interviews just didn't go well. They didn't articulate their backgrounds, skills or achievements clearly. They failed to express adequately why they left one job, or took another, or why they want this one. They didn't have enough time during the interview to explain how their value-added proposition.
Despite having anticipated many of the questions they'd be asked, they just couldn't respond adequately, or in some cases, even get a word in edgewise. They didn't feel in control.
And too frequently they weren't, at least not in control of the conversation.
Professionals, in several areas including sales, collections and relationship management, know the necessity of "controlling" the conversation. For some, that seems to come easily; for others, however, not so much, and even less so during a job interview where we are wired to expect the interviewer to be the alpha.
In the context of an interview, control is not speaking louder, longer or over the interviewer, but simply keeping the meeting conversational.
Here are some steps you can take to redirect the conversation.
Get things started. Many interviewers get hung up on breaking the ice. Michelle Gielan, a positive psychology researcher and author of "Broadcasting Happiness," says when walking into a meeting to use a "power lead," not necessarily a big thing, but enough to telegraph your positive attitude to set the tone of the meeting. Let the ice get broken, then move on. "I'm very interested in this opportunity. Tell me more about it, please," will often get the interview on track.
Interrupt if necessary. Yes, you were brought up being told it's impolite to interrupt, but if your interviewer has been going on incessantly about the company, overselling it nonstop, or providing its history dating back to its ancient Greek philosophy, look for an opportunity that needs clarification that will change his direction, and don't be afraid to interrupt. Do it politely, and certainly not frequently. Lower your voice a bit so your interviewer will need to stop talking to hear you better and try something like, "Excuse me, but does that mean…?" with the question directed toward something more relevant.
Power responses. When responding to your interviewer, be assertive, even passionate. Enunciate and project your confidence. Often interviewers want to see how you assert yourself. It is critical, however, that you control your passion, or you will lose control of the interview.
Visuals. If you're losing your interviewer's attention, try switching from verbal to visual stimuli. If you don't have a PowerPoint presentation or a whiteboard available, use your finger to direct your interviewer's attention to an item on your résumé and stress its relevance.
Ask questions. It's said that he who asks the questions controls the conversation. If your interview turns into a third degree and you find yourself just answering one question after another without really getting your most salient points across, you're not asking enough questions. When you are asked a question, answer, but then follow up with a question of your own, preferably on a related topic.
Change the subject. When you've been asked the same questions in a dozen ways, it's time to steer the interview in a different direction. You've likely said everything you have to say on that matter, anyway. Respond directly and respectfully structuring your answer to segue into a discussion about your skills or to provide an example of how you've done something in line with the question, but which drew on other of your strengths that you need your interview to understand that you have.
When you exit the interview, if you feel good about the way you held your own during the conversation and kept the talking points on track, then there should have been no need during the interview, when you were asked what your strengths are, to have said that you are a strong communicator. It showed.
Hal T. Horowitz
Financial Pro Solutions
Executive recruitment serving financial professionals
Career coaching & professional résumé writing services & interview preparation
Phone: 818-347-FINA (347-3462)
Cell: 818-730-0645
Email: halh@finapros.com
Website: www.finapros.com
Twitter: @finapros
Recruiter Hal T. Horwitz Speaks Out
http://www.leasingnews.org/Conscious-Top%20Stories/recuiter_hh.htm
[headlines]
--------------------------------------------------------------
Leasing News Advisor
Ken Greene, Attorney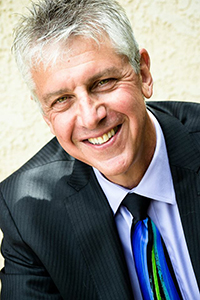 Ken Greene
Law Offices of Kenneth Charles Greene
5743 Corsa Avenue Suite 208
Westlake Village, California 91362
Tel: 818.575.9095
Fax: 805.435.7464
ken@kengreenelaw.com
Ken is an attorney with his own law firm, the Law Offices of Kenneth Charles Greene. Ken was involved in the formation of Leasing News, Inc. and represented it (pro bono) in the early days. Ken is currently based in Southern California. Ken began his leasing career with BankAmerilease in 1981. He has been a partner in several law firms including Ross & Ivanjack, one of the first law firms in the country devoted exclusively to the equipment finance industry.
Ken served as corporate counsel to a leasing company and a real estate development company. He was a partner in a major Universal City law firm before opening his own firm in Westlake Village, California in 2013. The new firm continues representation of equipment finance companies, including lessors and brokers, in litigation, bankruptcy, licensing and transactions. He also represents small businesses and individuals in litigation, bankruptcy, transactions, contract, and corporate matters, as well as entities and individuals in the entertainment industry.
Ken has been associated with the American Bankruptcy Institute, California Bankruptcy Forum, Eastern Association of Equipment Lessors ("EAEL"), Equipment Leasing and Finance Association ("ELFA"—formerly the Equipment Leasing Association), and National Equipment Finance Association (NEFA) (formerly NAEL, UAEL, and, once upon a time, WAEL). He has served on the Board of Directors of that association and has been its Legal Committee Chairman, Legal Line Editor, Regional Committee Chair, and Conference Chairman. He is currently General Counsel for the NAELB ("National Association of Equipment Lease Brokers") and has spoken at conference panels the last three years, and a member of the American Bar Association.
Ken has served on the Board of Directors of Big Brothers Big Sisters of Ventura County, the Mountain Play Association in Marin County, California, and the Marin Symphony Orchestra Association. He has been active in musical theater at the school and community levels. He currently serves as Musical Director at the Westlake Village Inn, and is very active in the Conejo Valley music community.
Ken received his B. A, at Brandeis University, located in Waltham, Massachusetts, graduating cum laude. He received his J.D. at Santa Clara University in 1980, also graduating cum laude.
Mr. Greene has been a frequent writer and lecturer on matters of leasing law and other related legal issues. He is an acknowledged contributor on bankruptcy issues to Miller & Starr, California Real Estate 2d (Bancroft Whitney). He has lectured on leasing law and documentation, litigation and collection matters, and has produced and presented seminars to leasing companies on enhancing the attorney-client relationship. He has also taught nationally for Euromoney Lease Training.
Ken's passions, besides music, include travel, yoga, cooking, hiking, camping, boxing, surfing, golf, the Yankees, cigars, wine, and more. He lives in Moorpark, California with his wife Barbara and their son Alex, who is a graduate of Cal Lutheran, and has a computer repair business ("The PC Whisperer"). His daughter Gigi graduated UC Irvine and is currently working at Team Play Events as an event planner. She also has a photography business (PhotoGGraphy). In his "spare" time, Ken plays keyboards with several Los Angeles and San Francisco Bay Area bands, and also plays and records with other local artists.
[headlines]
--------------------------------------------------------------
##### Press Release ############################
Equipment Leasing and Finance Association Announces
Top 10 Equipment Acquisition Trends for 2018
Economic Upturn, Elevated Business Confidence
and Tax Reform To Support Strong Investment
WASHINGTON--The Equipment Leasing and Finance Association (ELFA) which represents the $1 trillion equipment finance sector, today revealed its Top 10 Equipment Acquisition Trends for 2018. Given U.S. businesses, nonprofits and government agencies will spend over $1.6 trillion in capital goods or fixed business investment (including software) this year, financing a majority of those assets, these trends impact a significant portion of the U.S. economy. In 2018, businesses are expected to make their largest capital investments since 2012.

ELFA President and CEO Ralph Petta said, "Equipment acquisition is a key driver of supply chains across all U.S. manufacturing and service sectors. Equipment leasing and financing provide the source of funding for a majority of U.S. businesses—8 out of 10—to acquire the productive assets they need to operate and grow. We are pleased to again provide the Top 10 Equipment Acquisition Trends in order to assist businesses in understanding the market environment and planning their acquisition strategies."
ELFA forecasts the following Top 10 Equipment Acquisition Trends for 2018:
Capital spending will have its strongest performance in six years. Following a significant improvement in equipment and software investment in 2017 over 2016, investment will continue robust growth in 2018. Elevated business confidence, fewer regulations and a broad-based cyclical upturn in the U.S. economy, due in part to the strongest global economy in over a decade, will contribute to a healthy business investment trend before potentially waning toward year end.
Look for strengthening positive momentum in financed equipment acquisitions. Although the growth of financed equipment acquisitions last year did not exceed overall equipment and software investment growth, equipment finance industry indicators point to increased financing of equipment acquisitions in 2018. The few persisting industry headwinds should be outweighed by a historically high propensity to finance and a healthy equipment and software investment forecast of 9.1 percent.
Tax reform will help unleash pent-up demand by businesses for new equipment. Long awaited corporate tax cuts will have businesses pulling the trigger on the equipment acquisitions they had been putting off. Multiple measures of business confidence, including the Monthly Confidence Index for the Equipment Finance Industry, back the probability for increased equipment spending.
Higher interest rates will loom as the economy grows and tax reform is enacted. A rising interest rate environment won't deter investment in most key equipment verticals, but businesses will keep informed on Fed rate hikes. With the improving economy and its accompanying rise in inflation along with a substantial increase in the national debt owing to the new tax legislation, count on three and possibly four rate increases in 2018.
Technological advances in equipment will attract businesses looking to improve efficiencies. New technology will be even more irresistible as businesses look for ways to increase efficiencies and profitability as they take advantage of new market opportunities in the growing economy. Attractive financing options will make the latest equipment that may have been considered previously unaffordable even more accessible.
Key equipment verticals will continue to rebound in 2018. With economic growth drivers, including persistent business optimism, stable credit conditions and healthy global demand, the solid investment growth pattern from 2017 will continue for most equipment verticals. Investment is expected to remain steady or strengthen in equipment verticals, including agriculture, aircraft, construction, industrial, trucks, computers and software.
Businesses will ramp up efforts to fulfill requirements of new accounting rules for their leased equipment. With the new lease accounting standard taking effect beginning in 2019, businesses with leases on the books will be focusing on compliance in earnest this year. In response, they will find that equipment finance providers are developing strategies and products that are beneficial to lessees under the new framework.
Financing options and services for equipment acquisitions will be more innovative and customer driven. A changing business landscape and disruptive technologies will drive equipment finance companies to meet their customers' unique demands. Expect more tailored financial solutions to help companies innovate and solve business challenges, such as metered usage that enables customers to pay only for what they consume. Wider use of electronic documents and e-signatures for greater convenience will become increasingly available.
Trade issues will pose headwinds affecting global demand for U.S. business exports. Businesses seeking equipment to produce export goods will be closely watching potential impacts on foreign trade. A gradual strengthening in the dollar since 2017, if maintained, could be a headwind to trade exports. Tensions could also escalate as U.S. trade negotiations on NAFTA proceed and the Trump administration continues to take a hardline stance on trade relations with China.
External "wild cards" will factor into equipment acquisition decisions. Despite a more favorable environment for equipment spending this year than in previous ones, businesses will have to monitor ongoing issues throughout 2018. Tax reform aside, concern about partisan politics in Washington may affect the confidence of the business community over time. The residential housing market may not get a hoped-for recovery in light of the Fed's planned interest rate increases and home prices rising faster than buyers' incomes. Major curbs on immigration could be a headwind to growth through labor and skills shortages in several industries, including agriculture, construction and hospitality. Finally, U.S. mid-term election results in November could impact future federal legislation affecting businesses.
For a video and an infographic highlighting the Top 10 Equipment Acquisition Trends for 2018, go to www.EquipmentFinanceAdvantage.org/rsrcs/articles/10trends.cfm.
More Information
ELFA has an informational website for businesses that want to learn more about how they can incorporate equipment financing into their business strategies. For resources about equipment financing, including a digital toolkit, videos and infographics, go to www.EquipmentFinanceAdvantage.org.
For forecast data regarding equipment investment and capital spending in the United States, see the Equipment Leasing & Finance Foundation's 2018 Equipment Leasing & Finance U.S. Economic Outlook at https://www.leasefoundation.org/industry-resources/u-s-economic-outlook/.
About ELFA
The Equipment Leasing and Finance Association (ELFA) is the trade association that represents companies in the $1 trillion equipment finance sector, which includes financial services companies and manufacturers engaged in financing capital goods. ELFA members are the driving force behind the growth in the commercial equipment finance market and contribute to capital formation in the U.S. and abroad. Its 575 members include independent and captive leasing and finance companies, banks, financial services corporations, broker/packagers and investment banks, as well as manufacturers and service providers. For more information, please visit www.elfaonline.org.
Follow ELFA:
Twitter: @ELFAonline
LinkedIn: www.linkedin.com/groups?gid=89692
Facebook: https://www.facebook.com/ELFApage
ELFA is the premier source for statistics and analyses concerning the equipment finance sector. Please visit www.elfaonline.org/Data/ for additional information.


### Press Release ############################


[headlines]
--------------------------------------------------------------
Jack Russell
Moorpark, California Adopt a Dog

Bennie
ID #12459757
Male
Two Years Old
Neutered
Color: white, with brown or Chocolate
25 lbs.
House-Trained
Good with Kids
Shots Up to Date
Good with Dogs
"Benny was found abandoned, skinny/hungry, and quite scared, running on a major boulevard through an industrial area of Rancho Cucamonga. He was very cautious & shy at first, but once he knew he had been rescued and was safe he turned into the happy, joyful dog he is today.
"He has since become very personable and loves his life. He's looking for his forever family. He is 2 years old and neutered. He loves: the ball, riding in the car, hiking, running & lots of attention. He has lived with other dogs & cats and does well with both. He's good for the groomer and goes regularly however he isn't a fan of the area behind his ears being clipped. Benny has all his shots and has never had any health issues.
"He will do best with a family where he gets a lot of one on one attention and/or has another dog friend. He isn't a fan of being left alone by himself. He would be a great addition to a family who wants a passionate dog who loves his people!"
"If you would like more info on Benny please contact jrussellrescueca@gmail.com "
Jack Russell Rescue
4584 McBeth Ct.
Moorpark, CA 93021
email: jrussellrescueca@gmail.com
Website: http://jackrussellrescueca.org/
Fees vary depending on age from $100 to $300
An adoption application, short interview and home inspection is required.
When approved an adoption contract is signed.
Go Meet Their Pets
We are a foster home run rescue our pets can be seen by appointment.
Adopt a Pet
http://www.adoptapet.com/

[headlines]
--------------------------------------------------------------
News Briefs----

Trump's pick to head FDIC vows to address
non-bank licenses 'hold-up'
https://www.reuters.com/article/us-usa-senate-fdic/trumps-pick-to-head-fdic-vows-to-address-non-bank-licenses-hold-up-idUSKBN1FC2B4
CFPB Still Has Not Begun Collecting
Small Business Loan Complaints
http://debanked.com/2018/01/cfpb-still-has-not-begun-collecting-small-business-loan-complaints/
CDB Aviation records 162 aircraft transactions in 2017
subsidiary of China Development Bank Financial Leasing Co
http://atwonline.com/leasing/cdb-aviation-records-162-aircraft-transactions-2017
Alcohol Sales Dropped 15% In States
With Medical Marijuana Laws
https://www.forbes.com/sites/thomaspellechia/2018/01/22/alcohol-sales-dropped-15-percent-in-states-with-medical-marijuana-laws/#5d05c275f22e
Escalating transportation rates could trouble farmers
increase consumer food prices
http://www.westernfarmpress.com/marketing/escalating-transportation-rates-could-trouble-farmers-increase-consumer-food-prices
Fighting Climate Change?
We're Not Even Landing a Punch
https://www.nytimes.com/2018/01/23/business/economy/fighting-climate-change.html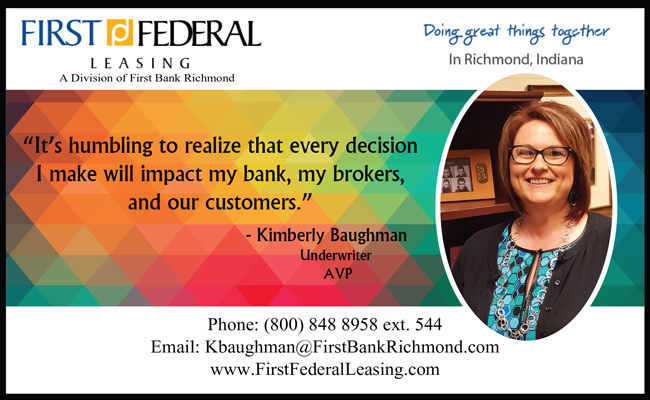 [headlines]
--------------------------------------------------------------

You May Have Missed---
Budweiser drops to fourth most popular beer in the U.S.
However Bud Light #1, Followed by Coors Light
http://fortune.com/2018/01/23/budweiser-sales-drop/
[headlines]
--------------------------------------------------------------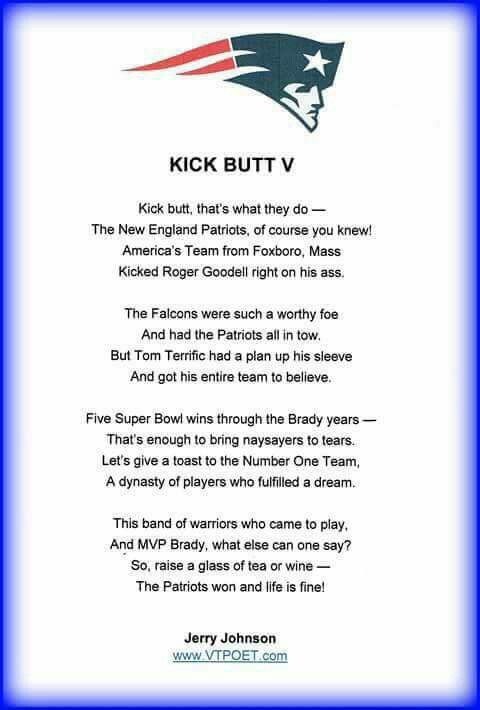 [headlines]
--------------------------------------------------------------

Sports Briefs---

An Interview with the Eagles Fan Who Ran Into a Subway Pillar
https://deadspin.com/an-interview-with-the-eagles-fan-who-ran-into-a-subway-1822330979?utm_source=deadspin_newsletter&utm_medium=email&utm_campaign=2018-01-23
Patriots get superstitious with odd Super Bowl jersey decision
https://nypost.com/2018/01/23/patriots-get-superstitious-with-odd-super-bowl-jersey-decision/
Hail Mary effort? Oakland Raiders fans continue fight to keep team
https://www.eastbaytimes.com/2018/01/23/hail-mary-effort-oakland-raiders-fans-continue-fight-to-save-team/
Every NFL team's MVP for the 2017 season
https://www.usatoday.com/story/sports/nfl/2018/01/23/nfl-team-mvps-most-valuable-players-every/1038603001/
NFL conference championship ratings down from recent years, but still huge
http://awfulannouncing.com/nfl/nfl-conference-championship-ratings-recent-years-still-huge.html
[headlines]
--------------------------------------------------------------


California Nuts Briefs---
Famed photojournalist George Rose's new book
a 'love letter to Sonoma County'
http://www.northbaybusinessjournal.com/home/7904262-181/wine-sonoma-vineyards-photos
Santa Rosa fire victims are grateful to have their cat and 2 Stingrays
http://www.pressdemocrat.com/news/7904920-181/smith-santa-rosa-fire-victims
[headlines]
--------------------------------------------------------------



"Gimme that Wine"

http://www.youtube.com/watch?v=EJnQoi8DSE8
Bacardi Buys Patron Tequila in $5.1 Billion Deal
https://www.thedrinksbusiness.com/2018/01/bacardi-buys-patron-tequila-in-5-1-billion-deal/
Australian wine exports to China surge as FTA cuts tariffs
https://www.winebusiness.com/news/?go=getNewsLink&dataId=194786
A New Perspective on the Vineyard Labor Shortage Situation:
The Case of Cain Vineyard
https://www.winebusiness.com/news/?go=getArticle&dataid=194435

Wine Prices by vintage
http://www.winezap.com
http://www.wine-searcher.com/
US/International Wine Events
http://www.localwineevents.com/
Leasing News Wine & Spirits Page
http://two.leasingnews.org/Recommendations/wnensprts.htm

[headlines]
----------------------------------------------------------------
This Day in History
1639 - Representatives from three Connecticut towns banded together to write the Fundamental Orders, the first constitution in the New World
1640 - The estimated colonial population was 27,947.
1656 - The first Jewish physician landed in America. He was Dr. Jacob Lumbrozo, who settled in Maryland. He was a native of Lisbon, Portugal. He died in May, 1666.
1722 - In Cambridge, Mass., Edward Wigglesworth was named to fill the newly created Thomas Hollis chair at Harvard College. Mr. Wigglesworth thereby became the first divinity professor commissioned in the American colonies.
1738 - Four months before his celebrated Christian conversion, Anglican missionary John Wesley wrote in his journal: 'I went to America to convert the Indians. But oh! who shall convert me? I have a fair summer religion... But let death look me in the face, and my spirit is troubled.'
http://www.ccel.org/w/wesley/
http://www.raptureme.com/resource/wesley/john_wesley.html
1776 – Colonel Henry Knox arrives in Cambridge, Massachusetts with the 43 British Cannon and 16 mortars captured by Ethan Allen at Fort Ticonderoga. These artillery have been transported cross-country through the wilderness. It was quite an amazing feat and made the difference at the Battle of Boston.
1847 - Beginning today, all stray hogs in Yerba Buena (San Francisco, California) must be securely penned or the hogs will be confiscated. The owner would also be fined $5.
1848 - James W. Marshall, an employee of John Sutter, accidentally discovered gold while building a sawmill near Coloma, California. Efforts to keep the discovery secret failed, and the gold rush of 1849 was under way. Actually, the first gold discovered in California was found near the San Fernando Mission in 1842, but no importance was given to it. News of the discovery of gold in California was slow to reach the East coast. Word of it first appeared in the New York Herald on August 19, 1849, but no great excitement was created until President James K. Polk expressed enthusiasm about it in his message to Congress on December 5. The rush began by land across the continent and by sea and land via the Isthmus of Panama. The first shipload of prospectors arrived in San Francisco via Cape Horn on February 28, 1849. About 80,000 people made their way to California in 1848, 55,000 overland and 25,000 by sea. About 5000 who started out overland never made it because Asiatic chorea swept their ranks. By the end of 1849, gold worth $10,000,000 had been mined. The discovery of gold broke John Sutter. From the day he settled in Nueva Helvetia, at the junction of the American and Sacramento rivers, Sutter prospered. Then gold was found. The workers on the estate left to look for gold. Every kind of adventurer squatted on Sutter's land. In four years he was ruined. For the rest of his life, Sutter petitioned the state and the federal government for aid. He died on June 18, 1880, at age 77, while the bill he sought was being argued in the House of Representatives.
http://memory.loc.gov/ammem/today/jan24.html
1857 - Birthday of Kate Harwood Waller Barrett (d. 1925), Stafford, VA. American physician, president of the National Florence Crittendon Mission for unwed mothers from 1909 to her death. President of the National Council of Women in America, she was one of the first vocal advocates for the plight of lower-income women faced with the burden of raising a child alone. (Men in those days had no legal obligation to support their children.)
1862 – Birthday of prolific American writer Edith Wharton (d. 1937) was born in New York City. She went on to become the first woman to ever win the Pulitzer prize for her novel "The Age of Innocence," in 1921. You can read Wharton's own impressions of her life in the autobiography "A Backward Glance." She also wrote "The House of Mirth."
http://www.womenwriters.net/domesticgoddess/wharton1.htm
http://www.npg.si.edu/exh/wharton/whar3.htm
http://www.kirjasto.sci.fi/wharton.htm
http://www.edithwharton.org/
1865 - The exchange of prisoners of war was sporadic and one of the terrible occurrences of the war was the treatment of captured Union troops. Prisons such as Andersonville were common. The Confederate Congress agreed to continue prisoner exchanges, opening a process that had operated only sporadically for three years. In the first year of the war, prisoner exchanges were conducted primarily between field generals on an ad hoc basis. The Union was reluctant to enter any formal agreements, fearing that it would legitimize the Confederate government. But the issue became more important as the campaigns escalated in 1862. On July 2, 1862, Union General John Dix and Confederate General Daniel H. Hill reached an agreement. Under the Dix-Hill cartel, each soldier was assigned a value according to rank. For example, privates were worth another private, corporals and sergeants were worth two privates, lieutenants were worth three privates, etc. A commanding general was worth 60 privates. Under this system, thousands of soldiers were exchanged rather than languishing in prisons like those in Andersonville, Georgia, or Elmira, New York. The system was really a gentlemen's agreement, relying on the trust of each side. The system broke down in 1862 when Confederates refused to exchange black Union soldiers. The result of the breakdown was the swelling of prisoner-of-war camps in both North and South. The most notorious of all the camps was Andersonville, where one-third of the 46,000 Union troops incarcerated died of disease, exposure, or starvation. Though the prisoner exchanges resumed, the end of the war was so close that it did not make much difference.
1899 - Humphrey O'Sullivan of Lowell, MA, made the first rubber shoe heel. On this date he received a patent for a "safety-heel."
1900 – National League officials held a secret meeting in Cleveland supposedly to discuss dropping the Baltimore, Cleveland, Louisville and Washington, DC franchises from the league roster. Indeed, the four teams will be contracted before the start of the season.
1908 - The Boy Scouts movement begins in England with the publication of the first installment of Robert Baden-Powell's "Scouting for Boys." The name Baden-Powell was already well known to many English boys, and thousands of them eagerly bought up the handbook. By the end of April, the serialization of "Scouting for Boys." was completed, and scores of impromptu Boy Scout troops had sprung up across Britain. The American version of the Boy Scouts has its origins in an event that occurred in London in 1909. Chicago publisher William Boyce was lost in one of the city's classic fogs when a Boy Scout came to his aid. After guiding Boyce to his destination, the boy refused a tip, explaining that as a Boy Scout he would not accept payment for doing a good deed. This anonymous gesture inspired Boyce to organize several regional U.S. youth organizations, specifically the Woodcraft Indians and the Sons of Daniel Boone, into the Boy Scouts of America. Incorporated on February 8, 1910, the movement soon spread throughout the country. In 1912, Juliette Gordon Low founded the Girl Scouts of America in Savannah, Georgia. In 1916, Baden-Powell organized the Wolf Cubs, which caught on as the Cub Scouts in the United States, for boys under the age of 11. Four years later, the first international Boy Scout Jamboree was held in London, and Baden-Powell was acclaimed Chief Scout of the world. He died in 1941.
1913 - In a story in the New York Times, Detroit Tigers President Frank Navin blamed the length of the games on the coaches' boxes. Navin, reacting to American League President Ban Johnson's complaint that too many games the previous season had taken two hours to play, says the boxes should be moved back so that the catcher can give the pitcher his signals more quickly. From where they are now, he said, the coaching players can detect the catcher's signals unless he takes a lot of time to hide them. Navin said this slow signaling is the reason for the longer games.
1915 – Birthday of Mark Goodson (d. 1992), producer and creator of TV game shows, at Sacramento, CA. His career in entertainment began in radio where he created the first game show, "Pop the Question." He later teamed with Bill Todman and that partnership led to "What's My Line?," "I've Got a Secret," "Password," "The Price is Right" and "Family Feud."
1916 - John Beasley Brickhouse (d. 1998) was born at Peoria, IL. A legend in Chicago broadcasting, Brickhouse was the play-by-play voice for the first baseball game televised by WGN, an exhibition game between the Cubs and the White Sox on Apr 16, 1948. He broadcasted Cubs games for 40 years, Chicago Bears games for 24 years and some Chicago Bulls and White Sox games. In 1983, he received the Ford C. Frick Award.
1916 - The temperature at Browning, MT plunged 100 degrees in just 24 hours, from 44 degrees above zero to 56 degrees below zero. It was a record 24-hour temperature drop for the U.S.
1917 - Denmark sells three of the Virgin Islands to USA for $25 million. During the 17th century, the archipelago was divided into two territorial units, one English and the other Danish. Sugar cane, produced by slave labor, drove the islands' economy during the 18th and early 19th centuries. The Danish portion had been in economic decline since the abolition of slavery in 1848. In 1980, the Virgin Islands Commission on Status and Federal Relations was created to educate the public on various political status options. A referendum was held in 1993 with only 10,710 or 31.4 percent of the 39,038 eligible voters participating which was below the 50 percent plus one needed. As a result, the Commission was disbanded on December 31, 1993. Under legislation passed in 1968, the Virgin Islands has had a democratically elected form of government since 1970. Prior to 1970, the Governor of the Virgin Islands was appointed by the President of the United States and reported to the Secretary of the Interior under the territory's 1954 revised organic act.
http://www.odci.gov/cia/publications/factbook/geos/vq.html
1920 - Birthday of saxophonist Jimmy Forrest (d. 1980), St. Louis, Mo.
http://www.allaboutjazz.com/reviews/r0799_16.htm
http://www.top10song.com/stars/03652-our-delightlive-at-barrel-12.html
http://www.52ndstreet.com/reviews/mainstream/grey_nighttrain.html
http://www.wmichjazz.org/
1922 - -54ºF (-48ºC), Danbury WI (state record)
1922 - Christian K. Nelson of Onawa, IA, obtained a patent for "Eskimo Pie." The pie was an ice cream confection containing a normally liquid material frozen to a substantially hard state and encased in a chocolate covering to maintain its original form during handling. He originally called it an "I-Scream" Bar."
http://desmoinesregister.com/extras/iowans/cnelson.html
1924 - Birthday of pianist Joe Albany (d. 1988), Atlantic City, NJ.
http://www.musicweb.uk.net/encyclopaedia/a/A39.HTM
http://www.eclipse.net/~fitzgera/adavis/jalbany.htm
1929 - Emily Dickinson poems found that had been hidden for forty years.
http://www.americanpoems.com/poets/emilydickinson/
http://www.cswnet.com/~erin/edbio.htm
http://www-unix.oit.umass.edu/~emilypg/index1.html
1930 - During his American boxing debut, Primo Carnera knocked out Big Boy Patterson in one minute, ten seconds of the opening round before 20,000 people in New York City.
1935 - Canned beer went on sale for the first time at Richmond, Virginia; Krueger Finest Beer.
http://www.bcca.com/bccacan1.html
http://www.breweriana.com/flats/flatkruegerfinestred.html
1935 - Snowstorms hit the northeastern U.S. and the Pacific Northwest producing record 24 hour snowfall totals of 23 inches at Portland, ME and 52 inches at Winthrop, MA.
1936 - Benny Goodman Band records "Stompin' at the Savoy" (Victor 25264). The song became such a standard that hundreds of artists have recorded it, including a vocal version by Barry Manilow. Goodman, the 'King of Swing,' recorded the song at the Congress Hotel in Chicago, Illinois.
1938 - Rock 'n' roll singer Jack Scott was born Giovanni Domenico Scafone, Jr., in Windsor, Ontario. He recorded several rockabilly numbers at the start of his career, but soon turned to a smoother ballad style on most of his records. "My True Love" was a big hit in 1958, and he scored a couple of years later with "What in the World's Come Over You" and "Burning Bridges." He was the first white rock 'n' roll star to come out of Detroit, Michigan. He was inducted into Canadian Songwriters Hall of Fame in 2011 and has been called "undeniably the greatest Canadian rock and roll singer of all time."
1939 - Eddie Collins, Wee Willie Keeler and George Sisler were elected to the Baseball Hall of Fame. Sisler set a Major League season-record (later broken by Ichiro) with 257 hits in 1920 and batted .420 in 1922 on his way to a .340 career batting average. Collins batted an even .333 for his career and stole 744 bases as a member of four World Series Champions. Keeler, who "hit 'em where they ain't," batted .341 and collected 2,932 hits. He held the consecutive games hitting streak at 44 that was broken by Joe DiMaggio in 1941.
1941 - Singer and songwriter Neil Diamond was born in Brooklyn, New York. He began in 1962 as a $50-a-week songwriter, and among the songs he churned out was "I'm a Believer," a hit for the Monkees in 1966, and later remade by Anne Murray. Diamond signed with Bang records in 1965, turning out a series of teen hits such as "Cherry Cherry" and "Kentucky Woman." At the end of the '60s, successes such as "Sweet Caroline" and later "Song Sung Blue" established him as a major star. He also sang at the Troubadour in Los Angeles in the, where I saw him perform.
http://www.neildiamond.net/
http://www.neildiamondhomepage.com/
1941 - Birthday of singer, songwriter Aaron Neville, New Orleans, LA.
1943 - At the end of the Casablanca Conference, Franklin D. Roosevelt and Winston Churchill held a press conference. Roosevelt stated, "Peace can come to the world only by the total elimination of German and Japanese war power. That means the unconditional surrender of Germany, Italy and Japan." This position calling for "unconditional surrender" has subsequently been criticized, mostly from his detractors, as having prolonged the war.
1944 – Top Hits
"My Heart Tells Me" - The Glen Gray Orchestra (vocal: Eugenie Baird)
"Shoo, Shoo, Baby" - The Andrews Sisters
"My Ideal" - The Jimmy Dorsey Orchestra (vocal: Bob Eberly)
"Pistol Packin' Mama" - Bing Crosby & The Andrews Sisters
1944 - HANSON, ROBERT MURRAY, Medal of Honor
Rank and organization: First Lieutenant, U.S. Marine Corps Reserve. Born: 4 February 1920, Lucknow, India. Accredited to: Massachusetts. Other Navy awards: Navy Cross, Air Medal. Citation: For conspicuous gallantry and intrepidity at the risk of his life and above and beyond the call of duty as fighter pilot attached to Marine Fighting Squadron 215 in action against enemy Japanese forces at Bougainville Island, 1 November 1943; and New Britain Island, 24 January 1944. Undeterred by fierce opposition and fearless in the face of overwhelming odds, 1st Lt. Hanson fought the Japanese boldly and with daring aggressiveness. On 1 November, while flying cover for our landing operations at Empress Augusta Bay, he dauntlessly attacked 6 enemy torpedo bombers, forcing them to jettison their bombs and destroying 1 Japanese plane during the action. Cut off from his division while deep in enemy territory during a high cover flight over Simpson Harbor on 24 January, 1st Lt. Hanson waged a lone and gallant battle against hostile interceptors as they were orbiting to attack our bombers and, striking with devastating fury, brought down 4 Zeroes and probably a fifth. Handling his plane superbly in both pursuit and attack measures, he was a master of individual air combat, accounting for a total of 25 Japanese aircraft in this theater of war. His great personal valor and invincible fighting spirit were in keeping with the highest traditions of the U.S. Naval Service.
1945 - PARRISH, LAVERNE, Medal of Honor
Rank and organization: Technician 4th Grade, U.S. Army, Medical Detachment, 161st Infantry, 25th Infantry Division. Place and date: Binalonan, Luzon, Philippine Islands, 18-24 January 1945. Entered service at: Ronan, Mont. Birth: Knox City, Mo. G.O. No.: 55, 13 July 1945. Citation: He was medical aid man with Company C during the fighting in Binalonan, Luzon, Philippine Islands. On the 18th, he observed 2 wounded men under enemy fire and immediately went to their rescue. After moving 1 to cover, he crossed 25 yards of open ground to administer aid to the second. In the early hours of the 24th, his company, crossing an open field near San Manuel, encountered intense enemy fire and was ordered to withdraw to the cover of a ditch. While treating the casualties, Technician Parrish observed 2 wounded still in the field. Without hesitation he left the ditch, crawled forward under enemy fire, and in 2 successive trips brought both men to safety. He next administered aid to 12 casualties in the same field, crossing and re-crossing the open area raked by hostile fire. Making successive trips, he then brought 3 wounded in to cover. After treating nearly all of the 37 casualties suffered by his company, he was mortally wounded by mortar fire, and shortly after was killed. The indomitable spirit, intrepidity, and gallantry of Technician Parrish saved many lives at the cost of his own.
1949 - Birthday of John Belushi (d. 1982), actor, comedian ("Saturday Night Live," "Animal House," "The Blues Brothers," "Jake Blues") at Chicago, IL.
http://us.imdb.com/name/nm0000004/
http://www.bbring.com/
1950 – Jackie Robinson signed a contract for $35,000, reportedly making him the highest-paid player in Brooklyn Dodgers team history.
1952 – Top Hits
"Slowpoke" - Pee Wee King
"Sin" ("It's No") - Eddy Howard
"Shrimp Boats" - Jo Stafford
"Let Old Mother Nature Have Her Way" - Carl Smith
1953 - Birthday of Olympic Gold Medal gymnast Mary Lou Retton, Fairmont, WV.
1954 - The screen version of Herman Wouk's novel, "The Caine Mutiny," starring Humphrey Bogart and Fred MacMurray, premiered in New York. Bogart was nominated as Best Actor by the Academy for his portrayal of Captain Queeg.
http://www.english.upenn.edu/~afilreis/50s/caine-mutiny-text.html
1955 - Some say for the sake a building a television audience, the Official Rules Committee of Major League baseball announced a rule change to speed up the game. Pitchers are required to deliver a pitch within 30 seconds after having taken a position on the pitching rubber. Prior to the new ruling, pitchers could wait as long as they wanted before throwing.
1956 - Thirty-eight inches of rain deluged the Kilauea Sugar Plantation of Hawaii in 24 hours, including twelve inches in just one hour. (state record)
1960 – Top Hits
"Running Bear" - Johnny Preston
"The Big Hurt" - Miss Toni Fisher
"Go, Jimmy, Go" - Jimmy Clanton
"El Paso" - Marty Robbins
1960 - Johnny Preston hits Number One on the pop chart with "Running Bear," a song penned by the late J.P Richardson (alias the Big Bopper). Preston's smash will make it to Number One on the U.K. pop chart and #3 on the U.S. R&B chart.
1961 - A B-52 bomber carrying two H-bombs broke up in mid-air over North Carolina. The uranium core of one weapon remains lost.
1962 - Jackie Robinson became the first African-American to be elected to the Baseball Hall of Fame.
1963 - A great arctic outbreak reached the southern U.S. The cold wave broke many records for duration of cold weather along the Gulf Coast. A reading of 15 degrees below zero at Nashville, TN was an all-time record low for that location
1964 - CBS-TV got the rights to televise the National Football League's regular 1964-1965 season. The move cost CBS $14.1 million a year. The NFL stayed on CBS for 30 years.
1964 - Jockey Willie Shoemaker beat Eddie Arcaro's career earnings record by riding four winners at California's Santa Anita race track. Shoemaker's total career earnings reached $30,040,005.
1967 - Aretha Franklin recorded her first major hit, "I Never Loved a Man (The Way I Love You)," at Muscle Shoals, Alabama. But the LP on which she was working had to be finished later in New York because Franklin's husband got into an argument with one of the studio musicians.
1968 – Top Hits
"Judy in Disguise" ("With Glasses") - John Fred & His Playboy Band
"Chain of Fools" - Aretha Franklin
"Green Tambourine" - The Lemon Pipers
"Sing Me Back Home" - Merle Haggard
1970 - Robert Moog introduced his "Mini-Moog" synthesizer, suitable for concert stages, and costing $2,000. The American Federation of Musicians considered banning the Mini-Moog, fearing that its ability to simulate acoustic instruments could put musicians out of work.
1973 - 'Little' Donny Osmond, of the Osmond Brothers/Family fame, was awarded a gold record for his album, "Too Young."
1973 – Warren Spahn, the all-time winningest left-hander in Major League history, was elected to the Baseball Hall of Fame. Spahn, in his first year of eligibility, was named on 316 out of a possible 380 ballots. He won a total of 363 games and won at least twenty games 13 times - the last at age 42 - during a 21-year major league career. His win total is 6th on the all-time list.
1974 - Last Japanese soldier, a guerrilla operating in Philippines, surrenders, 29 years after World War II ended.
http://ns.gov.gu/scrollapplet/sergeant.html
http://www.amazon.com/exec/obidos/ASIN/0854682937/
avsearch-bkasin-20/104-4344982-0045565
1976 – Top Hits
"Theme from Mahogany" ("Do You Know Where You're Going To") - Diana Ross
"Love Rollercoaster" - Ohio Players
"Love to Love You Baby" - Donna Dummer
"Convoy" - C.W. McCall
1977 - Howard T Ward becomes Georgia's first Black Superior Court Judge.
1982 - The San Francisco 49ers won Super Bowl XVI by defeating the Cincinnati Bengals, 26-21. The 49ers sprinted to a 20-0 lead and had to scramble to hold off the Bengals who rallied for 21 points in the second half. Ray Wersching kicks a Super Bowl record-tying four field goals as the 49ers win their first NFL championship. Cincinnati's 356 yards of total offense to San Francisco's 275 marked the first time in Super Bowl history that the winning team was outgained in total yards. The Bengals also committed 4 turnovers to San Francisco's 1. The game's biggest play however came late in the third quarter when Cincinnati drove to the Niners 1-yard line. On third down, 49ers linebacker Dan Bunz stuffed Charles Alexander at the line of scrimmage on an open-field tackle and kept him from reaching the end zone. After calling a timeout, rather than attempting a field goal on fourth down, the Bengals sent FB Pete Johnson into the middle of the line one last time. But San Francisco cornerback Ronnie Lott and linebackers Bunz and Hacksaw Reynolds tackled him for no gain, giving the ball back to the 49ers. The first cold-weather Super Bowl, the game was played in the Pontiac, Michigan Silverdome. MVP: 49ers QB Joe Montana: 14 for 22, 157 yds., 1 TD; 6 carries-18 yds., 1 TD. Tickets: $40.00. The CBS telecast was viewed by 110.2 million fans and CBS radio counted 14 million listeners to its broadcast of the game.
http://images.nfl.com/history/images/0124.jpg
1984 - The first Apple Macintoshes became available for a price of $2,495 on this day in 1984. Despite a frenzy of publicity, including a $500,000 commercial aired during the Super Bowl, the Mac failed to catch on immediately. In fact, it was not until Aldus introduced PageMaker, the first desktop publishing software, in mid-1985 that Macintosh sales took off. Eventually, the Macintosh transformed computing through its user-friendly graphics and use of the mouse. The machine also introduced small, hard, plastic disks that would replace the larger, flexible floppy disks used by personal computers at the time.
1984 – Top Hits
"Owner of a Lonely Heart" - Yes
"Karma Chameleon" - Culture Club
"Talking in Your Sleep" - The Romantics
"In My Eyes" - John Conlee
1987 - Temperatures in Minnesota plunged far below the zero mark. International Falls, MN reported a morning low of 35 degrees below zero, and Warroad, MN was the cold spot in the nation with a low of 45 below zero. A storm developing in northeastern Texas produced severe thunderstorms with large hail in Texas, Louisiana and Arkansas. Camden, AR reported golf ball size hail.
1989 - Guild, the Rhode Island guitar company that made instruments for such stars as Elvis Presley and Johnny Cash, was sold to a Wisconsin amplifier manufacturer. The court-ordered sale to Randall Corporation followed two months of bankruptcy proceedings. Guild had been losing about $30,000 a month.
1988 - San Francisco, California approves renaming 12 streets for local writers and artists, including Jack Kerouac alley.
1989 - First reported case of AIDS transmitted by heterosexual oral sex.
http://www.thebody.com/surveys/sexsurvey.html
http://forever.freeshell.org/dale/aids2.html
1989 - The Rev. Barbara C. Harris, 55, of Boston, was confirmed as the first female bishop in the 450-year history of the Anglican Church.
1990 - Winston-Salem State defeated Livingston 79-70, to give coach Clarence "Big House" Gaines the 800th victory of his college basketball coaching career. His final coaching record: 828–447.
1991 - World's largest oil spill was caused by embattled Iraqi forces in Kuwait during the Persian Gulf War. Iraq deliberately released an estimated 460 million gallons of crude oil into the Persian Gulf from tankers 10 mi off Kuwait on this day. Spill had little military significance. On Jan. 27, U.S. warplanes bombed pipe systems to stop the flow of oil.
http://www.gci.ch/GreenCrossPrograms/legacy/Kuwait/kuwait7years.html
http://www.hort.agri.umn.edu/h5015/99papers/kostreba.htm
http://www.factmonster.com/ipka/A0001451.html
1992 - The producer of the New Kids on the Block album "Hangin' Tough" claimed the group performed only about 20 per cent of the music on it. Greg McPherson said the real voices behind the group were Michael Johnson and his brother Maurice Starr, the Kids' manager. The claims were in a suit filed by McPherson, who was seeking 21 million dollars for creative contributions and royalties. The allegations were denied by the New Kids, and McPherson dropped his lawsuit and withdrew his lip-synching claims three months later.
1995 - A United States airman and his 10-year-old son given up for dead in snow-covered mountains in Turkey were found alive after living on snow for nine days.
1995 - Van Halen releases their "Balance" LP. It would be the last album with lead singer Sammy Hagar
1996 - The O.J. Simpson Trial opens. The ex-football player turned movie star and sports commentator is later found not guilty of the murder of his ex-wife and her boyfriend.
http://www.law.umkc.edu/faculty/projects/ftrials/
Simpson/Simpsonaccount.htm
1996 - "Oh What a Feeling," a four-CD box set to celebrate the 25th anniversary of the Canadian Academy of Recording Arts and Sciences and the Juno Awards, was released. It would sell more than 250,000 copies in 75 days, raising about two million dollars for charity.
1998 - The soundtrack album from "Titanic" hit Number 1 on Billboard's charts and kept its top position for 15 weeks.
1999 - Nobody was more surprised than baseball Hall of Famer Joe DiMaggio when he saw a television report that he had died. "He was livid," his lawyer and neighbor Morris Engelberg said. "Then I made him laugh. I said, 'Joe, we must be in heaven together.'" The two were watching a tape of Gunfight at the OK Corral - DiMaggio's favorite Western - at the baseball great's home in Hollywood, Florida. They happened to stop the tape just when the report appeared as a "crawl" across the screen during Dateline NBC. NBC ran another crawl about 20 minutes later, saying its previous report was inaccurate. The network later said a technician in the New York control room inadvertently sent the item. NBC delivered an apology to DiMaggio to Engelberg's office the next day, spokesman Cory Shields said. The 84-year-old DiMaggio was recovering from pneumonia and lung cancer surgery on Oct. 12, and already was upset by a story in the New York Daily News that described him as bedridden and in grave condition. Unfortunately, he died a few months later, on March 8, 1999, Hollywood, Florida
http://www.baseballhalloffame.org/hofers_and_honorees/
hofer_bios/dimaggio_joe.htm
2003 – The Department of Homeland Security, now a cabinet-level position, began operations. Tom Ridge is the first Secretary of Homeland Security.
2012 - Apple, Inc. reported over 37 million iPhones and over 15 million iPads were sold during the 2011 fourth quarter; the company generated over $127 billion in revenue.
Super Bowl Champions:
1982 - San Francisco 49ers
During Joe Montana's 16 years as an NFL quarterback, Joe Montana won four Super Bowls and the respect of fans everywhere. His legendary tenure with the San Francisco 49ers through the 1980s will be remembered as one of the most dominating periods in professional sports. And unlike many of the great quarterbacks, Montana posted both the numbers and the big wins necessary to cement his place in the Hall of Fame. With coauthor Richard Weiner, Montana relates his special knowledge of the game in Joe Montana's Art and Magic of Quarterbacking, a treasury of instruction, anecdotes, and inside-the-huddle information that should earn the cheers of football fans and players everywhere.
In addition to instructional chapters on ball-handling, offensive and defensive formations, pass patterns, and conditioning, Montana also covers the more advanced aspects of playing quarterback, such as reading defenses and calling audibles. With examples right out of the 49er playbook, he dissects contemporary offenses and defenses, emphasizing his points with well-known plays and situations from his own storied career, including postseason classics such as "The Catch" and "The Drive." A winning combination of color action shots and chalkboard-style diagrams--plus memorable sidebar quotes from coaches and players--makes Joe Montana's Art and Magic of Quarterbacking an attractive and informative addition to the pigskin bookshelf. A foreword by John Madden ("I'll say it without any disclaimer. Joe Montana is the greatest quarterback who ever played the game.") and a brief concluding history of the game serve as bonus bookends.
(Of course, this was before changes in salary caps and free agencies where team players and coaches stayed with their team for long period of times. The majority of the 49ers, such as Jerry Rice, Roger Craig, even Steve Young, stayed with the team, were not traded or moved to another team with a better financial offer. Editor).
-------------------------------------------------------------

SuDoku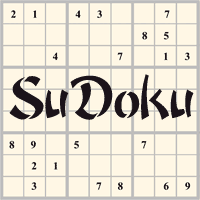 The object is to insert the numbers in the boxes to satisfy only one condition: each row, column and 3x3 box must contain the digits 1 through 9 exactly once. What could be simpler?
http://leasingnews.org/Soduku/soduko-main.htm
--------------------------------------------------------------

Daily Puzzle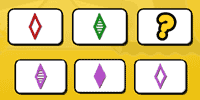 How to play:
http://www.setgame.com/set/puzzle_frame.htm
Refresh for current date:
http://www.setgame.com/set/puzzle_frame.htm
--------------------------------------------------------------


http://www.gasbuddy.com/
http://www.gasbuddy.com/GB_Map_Gas_Prices.aspx
http://www.gasbuddy.com/GB_Mobile_Instructions.aspx
--------------------------------------------------------------

Weather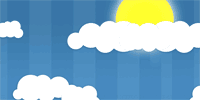 See USA map, click to specific area, no commercials
--------------------------------------------------------------

Traffic Live---
Real Time Traffic Information
You can save up to 20 different routes and check them out with one click,
or type in a new route to learn the traffic live
--------------------------------