Wednesday, January 9, 2019


Today's Leasing News Headlines
Leasing Broker/Salesman Joe Mazzoni Dies in Crash
Celebration of Life, Friday, 3pm, Rancho Murrieta
New Hires/Promotions in the Leasing Business
and Related Industries
Leasing Industry Ads---Help Wanted
Now Hiring Direct Sales Reps/Credit Analysts/Office Admin
Sales Makes it Happen by Scott Wheeler, CLFP
The New You in 2019
Salesman Didn't Make His Quota
Looks Like
Take Your Banker to Lunch
By Kit Menkin
Craig Colling, CLFP, Sr. VP, Ascentium Capital
Congratulates Vendor Direct Team in Scottsdale
CLFP Academy for Lease & Finance Professionals
Five Attendance Update
Maxim Commercial Capital Celebrates 10th Anniversary
Launches New Website www.maximcc.com
The Mule/Welcome to Marwen
Blindspotting/24 Frames/Hal
Film/Digital Reviews by Leasing News' Fernando Croce
Hound Mix
Skokie, Illinois Adopt a Dog
Twelve Attorneys Against Evergreen Abuse
Recommended by Leasing News
News Briefs---
"First Focus for 2019: Deposits" by Charles Wendel
more critical importance to banks right now
Ford Breaks with GM, Toyota: Future of Talking-Car Technology
Automaker will outfit all U.S. models with C-V2X from 2022
Slowdown arrives at precisely the worst time for GE
GE has to grapple with two other big challenges
How much Tesla stock does Larry Ellison own?
Try $1 billion worth
Broker/Funder/Industry Lists | Features (wrilter's columns)
Top Ten Stories Chosen by Readers | Top Stories last six months
www.leasingcomplaints.com (Be Careful of Doing Business)
www.evergreenleasingnews.org
Leasing News Icon for Android Mobile Device
You May have Missed---
Poem
Sports Brief----
California Nuts Brief---
"Gimme that Wine"
This Day in History
SuDoku
Daily Puzzle
GasBuddy
Weather, USA or specific area
Traffic Live----
######## surrounding the article denotes it is a "press release," it was not written by Leasing News nor has the information been verified. The source noted. When an article is signed by the writer, it is considered a "byline." It reflects the opinion and research of the writer.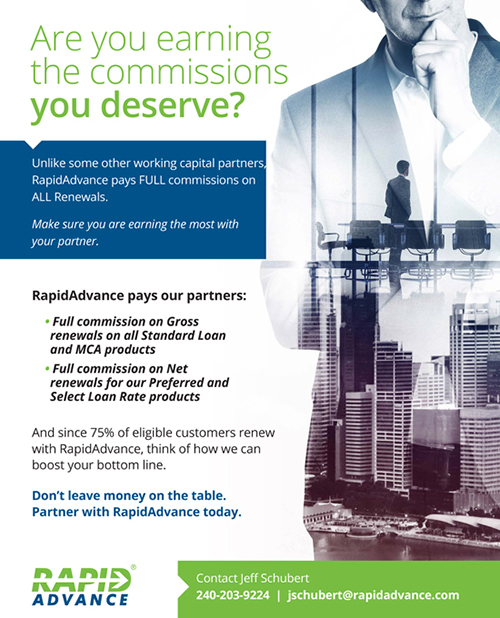 Please send a colleague and ask them to subscribe. We are free
Email kitmenkin@leasingnews.org and in subject line: subscribe


[headlines]
--------------------------------------------------------------
Leasing Broker/Salesman Joe Mazzoni Dies in Crash
Celebration of Life, Friday 3 p.m., Rancho Murrieta
"Joe Mazzoni was a broker for many years in Rancho Murrieta, near Sacramento – I think his company was called North American Funding and we did a lot of business together when I worked at Bank of the West – he was a good guy! I received a call this morning about him being killed in a car crash – here is a link to the story https://www.ranchomurieta.com/stories/car-crashes-home-camino-del-lago. Not sure about the circumstances, but I am going to try and attend the service this Sunday.
"Joe and I were friends since the early 90s and shared many meals and rounds of golf together over the years. He was a University of Oregon alumnus and very proud of his Ducks."
Steve Crane
EVP & Sales Manager
BSB Leasing, Inc.
"Rancho Murrieta Community Church on Friday invited members to a celebration of life for Joe Mazzoni Jr., who died in this crash. The service will be held 3 p.m. Jan. 13 at the Country Club. Church members were asked to pray for him and his family. The Mazzonis are one of Rancho Murieta's longtime, multi-generational families."
Biography LinkedIn:
Senior Account Manager, Juniper Financial Services, Sunnyvale, California (March, 2016 - January, 2019); Senior Account Manager, Key Equipment Finance (May, 2013 - November, 2014); Financial Area Manager, HP Financial Services (2009 - May, 2013); Owner, North American Funding (April, 1992 - April, 2009). Education: University of Oregon, BS, Finance (1981 - 1984).
https://www.linkedin.com/in/joe-mazzoni-1822b38/
[headlines]
--------------------------------------------------------------
New Hires/Promotions in the Leasing Business
and Related Industries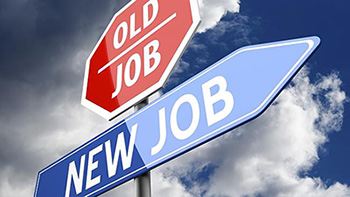 Nick Gibbens was hired as Vice President of Business Development, Wintrust Specialty Finance, Rosemont, Illinois. He is located in the San Francisco Bay Area. Previously, he was Senior Vice President, Allegiant Partners Incorporated (April, 2017 - December, 2018); Vice President, Bank of the West, BNP Paribas, Equipment Solutions (February, 1993 - March, 2017); Vice President, National Sales Manager, American National Leasing (September, 1989 - September, 1992); District Manager, United States Leasing Corporation (April, 1986 - June, 1989); Branch Manager, San Francisco Embarcadero, O'Neill Yacht Sales (September, 1984 - April, 1986). Broker, Seacoast Yacht Sales, On the Breakwater, Santa Barbara Ca. (June, 1982 - June, 1984). Education: Santa Barbara City College, Associate of Arts (AA) Business Administration and Management, General (1981 - 1983). https://www.linkedin.com/in/nick-gibbens-83426413/

Kristina Kinyon was hired as Credit Manager, Dext Capital, Portland, Oregon. Previously she was AVP, Senior Credit Analyst, Financial, Pacific Leasing dba Umpqua Bank Equipment Leasing & Finance (September, 2015 - December, 2018). Prior, she was at US Bank, starting October, 2009, Small Business Loan Underwriter; promoted December, 2010, Credit Officer/Portfolio Manager. VP, Underwriting, Textron Financial Corporation (February, 1998 - June, 2009). Gonzaga University, Bachelor of Business Administration, Finance (1988 - 1992). https://www.linkedin.com/in/kristina-kinyon-b35299b/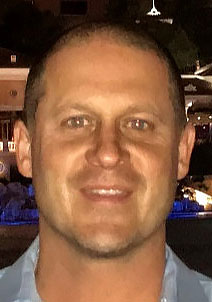 Ryan Linsky was hired as Managing Director/Principal, Linsky Capital, LLC, Westfield, New Jersey. Previously, he was Managing Director of Commercial Lending, SD Capital Funding (October, 2017 - December, 2018); Marketing Vice President, TCF Franchise Finance (April, 2012 - October, 2017); VP, Franchise Finance, Ascentium Capital (October, 2011 - April, 2012); Marketing Vice President, Franchise Finance, (First Franchise Capital/Irwin Franchise Capital, 2001 - 2011); Account Executive, Franchise Capital Services (1998 - 2001); Sales Executive, Franchise Finance, F.M.A.C (1997 - 1998). Education: West Virginia University, Bachelor of Arts, Psychology; Spanish (1995). https://www.linkedin.com/in/ryan-linsky-37255241/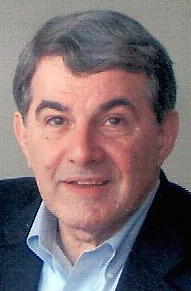 Ralph Mango was promoted to Senior Internal Audit Manager, Comscore, Inc., Reston, Virginia. He joined the firm December, 2010 as Project Management Coordinator; promoted, November, 2013l, Senior Deal Desk Manager. Previously, he was Supervisor, Field Operations, U.S. Census Bureau (April, 2010 - August, 2010); Vice President Broker Services, Marlin Leasing, Inc. (November, 2007 - October, 2008); Director, Canon Financial Services, Inc. (June, 2005 - June, 2006); Managing Director, Trafin Corporation (February, 2003 - January, 2005); Executive Vice President, Colex International (April, 2002 - March, 2003); Principal, RPM Associates (January, 2000 - May, 2002); Vice President & General Manager, Western Star Finance, Inc. (January, 1999 - January, 2000); Co-Founder, Vice President, General Manager, Dell Financial Services (February, 1997 - December, 1998);
Sr. Vice President, Sales & Marketing, Newcourt Financial, Inc. (May, 1996 - March, 1997); Vice- President, Portfolio Leasing, US Leasing (September, 1986 - February, 1993); Regional Manager, Ingersoll-Rand Financial Services (1976 - 1981). Community Service: Volunteer: Leasing News Advisory Board of Directors (June, 2013): Associate Editor, Leasing News (July, 2013 - Present). Proof and edit news editions (2x and 3x weekly). Contribute content. Update Regular features for currency and relevance. Editor: This Day in American History. Member, Rutgers University Alumni Mentoring Program. Member, American Corporate Partners (ww.acp-usa.org) Guidance to returning military, guidance to the private sector. Education: Rutgers University, BS, Accounting, Finance, Management (1972). Monmouth University. Monmouth Regional High Scholl (1961 - 1965). Monmouth Regional Hall of Fame, Class of 2012). https://www.linkedin.com/in/ralphmango/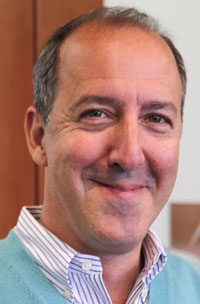 Edward J. Siciliano was hired as CEO of Can Capital, Kennesaw, Georgia. He will be relocating to the area. "Currently, Siciliano said that the company originates $25-30 million a month and 95% of the business is providing working capital and business loans while the remaining 5% is merchant cash advance. CAN Capital works with brokers but also has an internal sales team. There are about 100 employees at the Kennesaw headquarters, including the company's executive, marketing, and analytics teams. There is also a technology team of about 20 people located in Costa Rica and Siciliano said that the company works with business development people who work independently throughout the country. Founded in 1998, CAN Capital has provided more than $7 billion to more than 81,000 small businesses." Previously, Siciliano was EVP, Chief Operating Officer, Marlin Business Services Corp. (October, 2007 - October, 2017); VP, Sales and Marketing, ALK Technology (September, 2002 - September, 2007); SVP, Sales and Marketing, Applied Theory (January, 1997 - September, 2002); Sales Management, Xerox (December, 1995 - December, 1996). Education: Rutgers University, Newark, BS, Marketing (1981 - 1985). https://www.linkedin.com/in/edward-j-siciliano-10a261/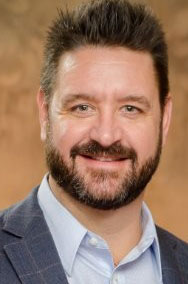 William P. Summers (Bill) as promoted to Chief Executive Officer (CEO) Vision Financial Group, Inc. d/b/a VFG Leasing & Finance (VFG), Pittsburg, Pennsylvania. He is located in the Greater Nashville Area. "Bill succeeds Frederick S. Summers (Fred), his father and founder of VFG, who will continue his role as Chairman of VFG." He joined the company December, 1993 as Director and Vice President. Previously, he was a Sergeant, US Army (October, 1990 - October, 1993). Education: University of South Carolina, the Moore School of Business. MBA, International Business (2008 - 2010). University of Pittsburgh, Bachelor of Science, Business (1994 - 1998). https://www.linkedin.com/in/summerswilliamp/

Jeremy Tsakiris was hired as Vice President of Sales, Alliance Funding Group, Portsmouth, New Hampshire. Previously, he was Business Development Manager, Beacon Funding Corporation (October, 2014 - December, 2018); Senior Loan Officer, Blue Water Mortgage Corporation (May, 2013 – October, 2014); Senior, Business Development Manager, Direct Capital (June, 2000 – May, 2013). Education: Dover High School, Diploma, Business/Finance (1992 – 1996). Plymouth State University, Finance and Financial Management Services. https://www.linkedin.com/in/jeremy-tsakiris-a579894/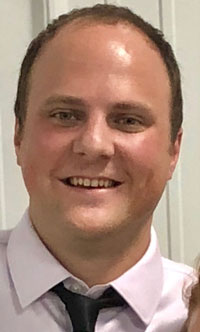 Zachary Walker was promoted to Business Support Manager, Wells Fargo Capital Finance, Des Moines, Iowa. He joined the firm December, 2013, Sales Support; promoted December, 2017, Sales 'Representative Equipment Finance. Education: University of Northern Iowa. https://www.linkedin.com/in/zachary-walker-27a52b97/
Lynda Wilson was hired as Operations Manager, managing the Documentation Team for Dext Capital, Portland, Oregon. She joined Portfolio Finance Services Company "...in 1998, bringing with her over 25 years of industry management experience. Lynda previously worked for other financial institutions such as U.S. Bancorp Leasing, West One Bank Leasing and First Security Bank. As Captive Finance & Customer Service Manager she oversees the management of our client Vendor/Broker programs. This includes processing credit applications, documentation, closing and funding. She also held senior leadership positions at Bank of the West.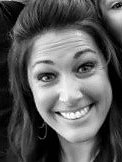 Melissa Woltz was hired Sales Relationship Manager, Dext Capital, Portland, Oregon. She is located in Waterloo, Iowa. Previously, she was Territory Manager, TCF Equipment Finance (January, 2013 - December, 2018). Education: Bachelor's Degree, University of Iowa (1998 - 2002). https://www.linkedin.com/in/melissa-woltz-04aa37142/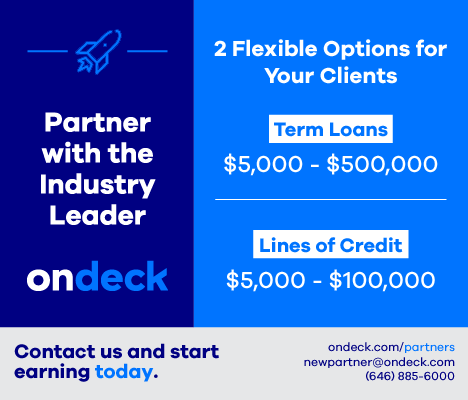 [headlines]
--------------------------------------------------------------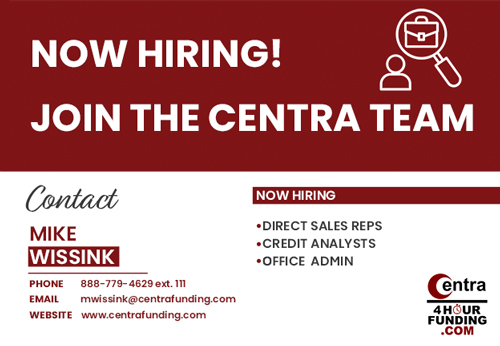 [headlines]
--------------------------------------------------------------
Sales Makes it Happen by Scott Wheeler, CLFP
The New You in 2019
I predict that 2019 will be a year of change in the commercial equipment leasing and finance industry. Savvy originators will embrace change and forge forward toward higher production numbers, more key relationships, and high-quality asset origination. Quality matters and smart originators are already focused on:
Quality End-users and Vendors
Quality Service
Quality Databases
Quality Solutions
Both veterans and newer originators are redefining their position in the marketplace. They have, or are working to, recreate themselves as powerful forces of influence in their chosen targeted markets. 2019 will be defined by you - your efforts, your relationships, and your determination to be the best. 2019 will not be a year of sideline observation. Top originators will need to be active participants who are making a difference in their organizations, making a difference for their vendors and end-users, and making a difference in the industry.
I have and continue to witness a growing disparity between top producing originators and average producers. 2019 will be a year of opportunity for professionals throughout the industry who decide that average just won't cut it any longer. Originators will need to embrace success, sell smarter, and significantly increase their production numbers to be top producers in the industry. The possibilities are vast when YOU focus on quality.
TOP PRODUCER
Scott A. Wheeler, CLFP
Wheeler Business Consulting
1314 Marquis Ct.
Fallston, Maryland 21047
Phone: 410 877 0428
Fax: 410 877 8161
Email: scott@wheelerbusinessconsulting.com
Web: www.wheelerbusinessconsulting.com
Sales Makes it Happen articles:
http://www.leasingnews.org/Legacy/index.html



[headlines]
--------------------------------------------------------------

[headlines]
--------------------------------------------------------------
Take Your Banker to Lunch
by Kit Menkin
Despite the growth of Financial Technology, including Social Media, personal relationships are still valuable. There are community banks and regional banks, as well as the "Top Twenty" banks, where you can make business friends (sometimes personal friends).
It is a two way street: you may be able to refer them business and they reciprocate. It is also an opportunity to stay ahead of what is happening or learn from each other.
I know everyone likes to "text" or "read" what is going on via their digital device, but "face-to-face" builds up relationships, too. Don't abandon it, and don't abandon the human contact with your bank.
The experience and knowledge of your banker can be very helpful to you as an entrepreneur, a salesman, an officer of your company.
If you are a customer of your bank, start there. Everyone generally has lunch and that is a time of the day your banker may have available.
I also believe in joining your local chamber of commerce, a local charity or service group, as well as a leasing or other business association group. Maybe your business comes from all over the United States or a niche, but you are missing growth in your career by not getting involved locally in the greater community where you live and work.
And most of all, don't look for an immediate uptick in business. It often takes time to develop both a personal and trusting relationship.

[headlines]
--------------------------------------------------------------
Craig Colling, CLFP, Sr. VP, Ascentium Capital
Congratulates Vendor Direct Team in Scottsdale

"Ascentium Capital hosted the Academy for Lease & Finance Professionals in Scottsdale, AZ last week. From our Vendor Direct Sales Team in Scottsdale, Andrew R. Baccaro, CLFP, Dominic Knight, CLFP, Michael Jung, CLFP, Stephen Marcucci and I earned our CLFP designation by passing the exam on January 5th. Great way to start the New Year!
"Special thanks to CLFP Foundation, Reid Raykovich, CLFP and Shawn Halladay, CLFP!"

[headlines]
--------------------------------------------------------------
CLFP Academy for Lease & Finance Professionals
Five Attendance Update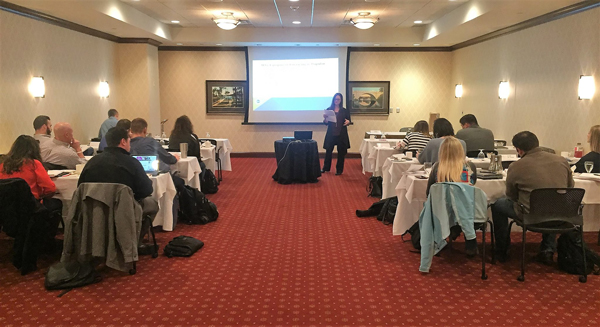 The Academy for Lease & Finance Professionals is an educational class offered by the CLFP Foundation, presented by professionals in the industry.. This three-day event is designed to prepare an individual to sit for and pass the Certified Leasing and Finance Professional exam.
The cost to attend the class is varies, but is primarily $750. The cost of the exam is $695. When purchased together, the total is discounted to $1400. Current CLFPs are offered a discounted price of $395 and class attendance satisfies the Recertification requirement.
Thursday, February 07, 2019
Start: 8:00(PST) End: Sat., February 09, 2019 4:00pm (PST)
Location: Hosted by Financial Pacific Leasing, In. 3455 S.
344TH Way, Federal Way, WA 98001
Spaces Left: 3
Registered: 22

Hotel recommendations:
Marriott Courtyard – Federal Way, WA
https://www.marriott.com/hotels/travel/seafw-courtyard-seattle-federal-way/?scid=bb1a189a-fec3-4d19-a255-54ba596febe2

Hilton Hampton Inn – Federal Way, WA
https://hamptoninn3.hilton.com/en/hotels/washington/hampton-inn-and-suites-seattle-federal-way-SEAFWHX/index.html
Thursday, March 21, 2019
Albany, Minnesota
Start: 8:00 AM (CDT) End: Sat. March 23, 2019 4:00pm
Location: Hosted by Stearns Bank, 500 13th Street
Albany, Minnesota 56307
Registered: For Sterns Employees only
(Note: You can reserve the academy for your company/bank employees)
Thursday, April 18, 2019
Saint Cloud, Minnesota
Co-Hosted by Northland Capital/Oakmont Capital Services, LLC
Start: 8:00AM (UTC-06:00 End: Saturday 5:00pm (UTC: 06:00)
333 33rd Avenue South
Suite 100, Saint Cloud, MN 54201
Spaces Left: 6
Registered: 9 Registrants
Hotel Recommendations:
Fairfield Inn & Suites
https://www.marriott.com/hotels/travel/stcfi-fairfield-inn-and-suites-st-cloud/
Holiday Inn & Suites
https://www.ihg.com/holidayinn/hotels/us/en/st-cloud/stcmn/hoteldetail
Homewood Suites by Hilton
https://homewoodsuites3.hilton.com/en/hotels/minnesota/homewood-suites-by-hilton-st-cloud-STCMNHW/index.html
Thursday, May 9, 2019
Chicago, Illinois
Start: 8:00 AM (CDT) End: May 11, 2019
Location: 3400 Dundee Rd, Suite 330
Northbrook, Illinois 60062
Hosted by: ECS Financial Services, Illinois
Spaces Left: 23
Register: 1

Hotel Recommendation:
Marriott Courtyard Chicago-Deerfield:
http://www.marriott.com/hotels/travel/chidf-courtyard-chicago-deerfield/
Thursday, May 9, 2019
Irvine, California
Start: Thu, May 9, 2019 8:00am (PDT)
End: Sat, May 11, 2018 4:00pm (PDT_
Location: 2050 Main Street, Suite 230
Irvince, California
Hosted by Wintrust Specialty Finance
Spaces: Left: 30
Registered: Be the First
Hotel Recommendations:
Marriott - Irvine
18000 Von Karman Ave.; Irvine, CA 92614
Hotel Irvine (shuttle available to class)
17900 Jamboree Road; Irvine, CA 92614
Wyndham Irvine - Orange County Airport (shuttle available to class)
17941 Von Karman Ave.

.
For more information, call Executive Director Reid Raykovich, CLFP at (206) 535-6281 or Sandy Vigilia, Executive Administrator (206) 535 – 6281. Visit http://www.CLFPFoundation


[headlines]
--------------------------------------------------------------
##### Press Release ############################
Maxim Commercial Capital Celebrates 10th Anniversary
Launches New Website www.maximcc.com

Specialty lender has provided hard-asset secured financing
to over 5,370 businesses
LOS ANGELES, CALIF. – Maxim Commercial Capital ("Maxim") has launched a new website in celebration of its tenth anniversary. Since funding its first borrower in February 2009, Maxim has solved the liquidity needs of over 5,370 business owners nationwide by providing hard-asset secured financing. Maxim lends from $10,000 to $3,000,000 to small and mid-sized businesses ("SMBs") secured by heavy equipment and real estate, and is a national leader in the owner-operator truck financing arena.

Behzad Kianmahd, Co-Founder, Chairman & CEO of Maxim commented, "Our vision for Maxim remains the same today as it was in 2009. Having started and operated numerous companies over the years, we understand how traditional bank financing does not meet the needs of all business owners. Our dedicated team fulfills entrepreneurs' capital needs, quickly and efficiently, by knowing the market value of the collateral. We look forward to a long future helping entrepreneurs pursue their business dreams."
Maxim partners with finance brokers and used truck vendors across the U.S. to fulfill their clients' financing needs. Nearly 1,700 finance brokers have submitted financing applications to Maxim for borrowers who are un-bankable due to challenged credit, no tax returns, past bankruptcies, or lack of business history. Maxim's team of sales representatives maintain relationships with over 1,200 used truck vendors nationwide, helping them sell more trucks by financing sub-prime borrowers.

Michael Kianmahd, Executive Vice President of Maxim, said, "We're on a great trajectory and looking forward to a strong 2019. We just expanded our office, and are hiring additional personnel committed to providing exceptional customer service."
About Maxim Commercial Capital
Maxim Commercial Capital helps small and mid-sized business owners seize opportunity by providing financing in amounts up to $3,000,000 secured by heavy equipment and real estate. Maxim facilitates equipment purchases, provides working capital and refinances debt for companies across all industries located nationwide.
Through Maxim's tailored financing programs, businesses unlock capital tied up in underleveraged assets, often replacing expensive short-term debt and daily repayment working capital loans with longer term capital.
As a leading provider of transportation equipment finance, Maxim funds up to 75% of the acquisition cost of used class 8 and class 6 trucks, trailers and reefers for owner-operators and small businesses. Learn more at www.maximcc.com or by calling 877.776.2946.
### Press Release ############################
[headlines]
--------------------------------------------------------------
Fernando's View
By Fernando F. Croce
A delightfully crusty road movie ("The Mule") and a poignant oddity ("Welcome to Marwen") come to theaters, while DVD releases offer compelling comedy-drama ("Blindspotting"), a beguiling experiment ("24 Frames"), and an affectionate documentary ("Hal").
In theaters: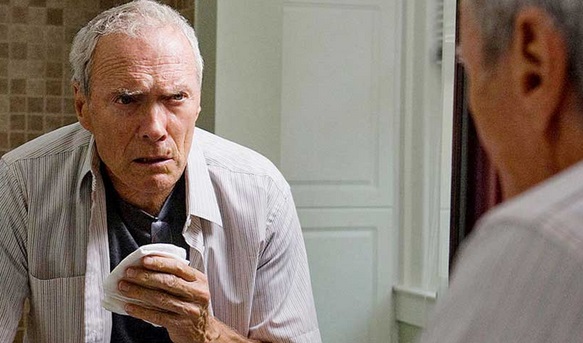 The Mule (Warner Bros.): Screen legend Clint Eastwood continues his recent elegiac streak with this offbeat road movie, which he directs as well as stars in. Eastwood plays Earl Stone, an elderly horticulturist who, facing financial troubles, becomes a drug courier for a Mexican cartel. With a federal agent (Bradley Cooper) on his trail, Earl embarks on another assignment. What sounds like a thriller, however, soon reveals itself to be a leisurely, humorous, delightfully crusty character study about the peculiar detours of the American Dream. A sort of companion piece to his "Gran Torino," the film finds Eastwood in a salty and contemplative mood, reflecting on masculine identity, prejudice, and the deliciousness of a good pulled pork sandwich. The results are low-key yet compelling, poignant, and deeply revealing of its inimitable star-director.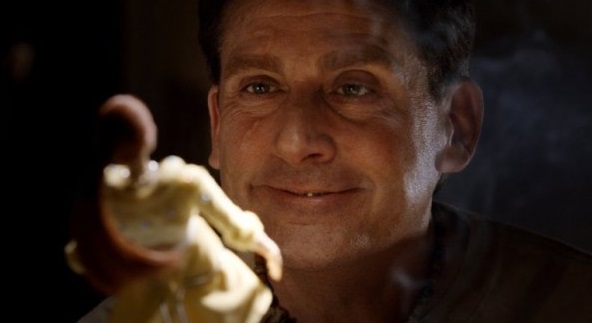 Welcome to Marwen (Universal Pictures): Oscar-winner Robert Zemeckis ("Forrest Gump") has often showcased an eccentric streak running through his crowd-pleasing projects. That streak is in ample evidence in this strange, graceful and touching fantasy-drama, adapted from the acclaimed 2010 documentary "Marwencol." Steve Carrell stars as Mark Hogancamp, a real-life illustrator whose life is shattered following a hate crime. Struggling to piece his memory back together, he starts to use as therapy his own fantasy world—a detailed miniature town populated by doll versions of the people in his life. With his imagination running wild in these meticulous scenarios, however, can he avoid reality for long? Diving into the divide separating the two different worlds, Zemeckis crafts a fascinatingly thorny portrait of a fragile artist suspended between inspiration and pain.

Nextflix: Though she started out as an actress, notably on TV's "Laverne and Shirley," Penny Marshall (1943-2018) would graduate to director of Oscar-nominated blockbusters. So check out Netflix for her best films, which include "Big" (1988), "Awakenings" (1990), and "A League of Their Own" (1992).
On DVD: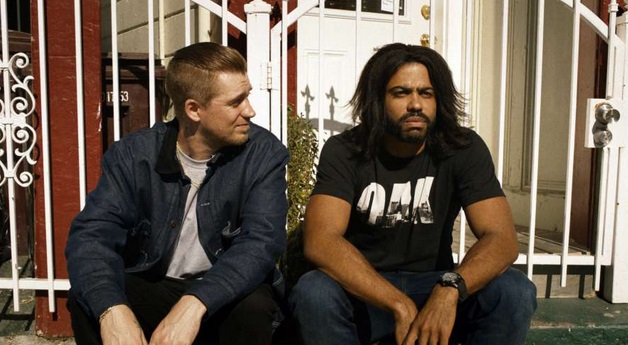 Blindspotting (Summit Entertainment): Along with the recent "Sorry to Bother You," this compelling comedy-drama shines a light on Oakland as a hotbed of new talent. While that film went for pointed surrealism, director Carlos Lopez Estrada's volatile slice-of-life keeps things on a realistic keel as it examines the friendship between two men on the city's often tense streets. Collin (Daveed Diggs) has three days to go on his probation and is trying his best to remain out of trouble, a difficult task when in the presence of his hotheaded pal Miles (Rafael Casal). Their bond helps both guys during hard times, but their friendship is about to be tested by a violent case of injustice. Humor and intensity collide confidently in this debut, bolstered by electric performances from Diggs and Casal.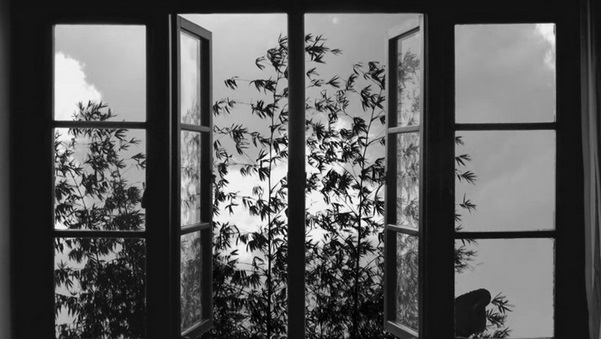 24 Frames (Criterion): A cinematic master gone too soon, the late Iranian auteur Abbas Kiarostami ("A Taste of Cherry") combined an eye for austere beauty with reflexive play with the medium. In this, his last complete film, he sets out to investigate how the cinematic and photographic qualities of his work are combined. Questioning how time and space influence the creation of an image, the film offers twenty-four still shots, then subtly adds movement to them. There are landscapes that seem to suddenly be transformed by fluttering birds, for instance. How do these moments affect our perfection not merely as moviegoers, but as human begins made aware of our surroundings? Though a synopsis makes it sound forbiddingly avant-garde, this is pleasurable and poignant from beginning to end. One of last year's greatest releases.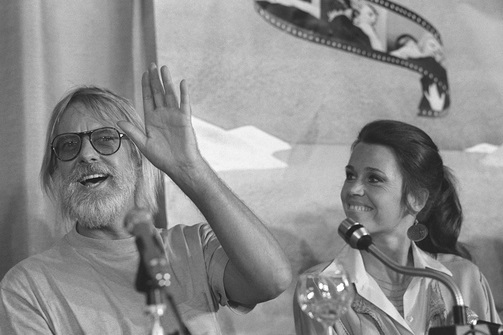 Hal (Oscilloscope): Though vital to shaping what would later be known as the freewheeling New Hollywood of the 1970s, director Hal Ashby never got as famous as such colleagues as Robert Altman or Martin Scorsese. Amy Scott's engaging documentary aims to change that, employing a wide variety of interviews and anecdotes to shed light on this expansive, underrated figure. Much of the film plays as a reminder of the wide-ranging subjects and moods of Ashby's oeuvre, from the sharp satire of "The Landlord" and the salty edge of "The Last Detail" to the raw anger of "Coming Home" and the strange serenity of "Being There." Charting his career from his early days as an editor with interviews from Jane Fonda, Jeff Bridges and Rosanna Arquette, Scott's film is an affectionate remembrance.
[headlines]
--------------------------------------------------------------
Hound Mix
Skokie, Illinois Adopt a Dog

Bruce
Male
Born 2016
Neutered Male
My name's Bruce and I am so very pleased to meet you! I'm a smart boy, treat-motivated, and I love to learn. I know I'll be the star pupil (or maybe the class clown?!) when we go to Obedience classes. People who meet me admire my friendly brown eyes, my smooth white and chestnut-brown coat, and my happy-go-lucky smile. I get along so well with any dog I meet. My dream home will include another dog or two to be my friends and a fenced yard so we can play ball and I can zoom-zoom to my heart's delight. I am THE perfect dog for an active household—I'm happy, energetic and strong. Let's go, go, go!
Watch me play with a ball here: https://youtu.be/Z5tFunXHFg4
Watch me in a playgroup here: https://youtu.be/rAHHt1zGUtI
Adoption Information:
Size: Large / weighs 48 lbs.
Children: Unknown
Dogs: Yes
Cats: Unknown
Housebroken: Yes
Adoption Fee: $300
This dog is neutered, microchipped and has had a full veterinary checkup and vaccines.
If you are interested in more information or would like to meet this dog, please fill out our online adoption survey:
Carenorthshore.org/dog-adoption-survey (copy and paste in browser)
More about Bruce
Up-to-date with vaccinations
Good with dogs
House trained
Color: Red/Golden/Orange/Chestnut with White
Community Animal Rescue Effort
P.O. Box 691
Skokie, IL 60077
(847) 705-2653
care@carenorthshore.org
http://www.carenorthshore.org
C.A.R.E. ADOPTION CENTER HOURS
4927 Main St
Skokie, IL 60077
Saturdays - 11 am to 3 pm - Cat and Dog Adoptions
Sundays - 11 am to 3 pm - Cat and Dog Adoptions
Tuesdays - 6 pm to 8 pm - Cat and Dog Adoptions
Visits by appointment at other times available - fill out adoption questionnaire through the link below:
https://carenorthshore.org/dog-adoption-questionnaire/
[headlines]
--------------------------------------------------------------
Twelve Attorneys Against Evergreen Abuse
Recommended by Leasing News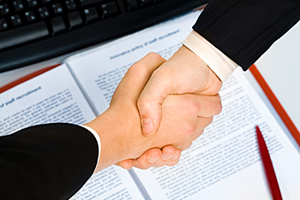 The original intention of the Evergreen clause in an equipment leasing contract was to have an alternative to when the lessee did not exercise the residual at the end of the contract. Often the clause calls for an automatic additional twelve months when the residual is not resolved.
In most cases, the lessor notifies the lessee that the residual will be due, often ninety days in advance. However, often there is nothing in the contract that requires the lessor to notify the lessee regarding the expiration of the contract.
Contrarily, many small ticket lessors do not notify the lessee, and automatically continue the lease, often via an ACH or continued billing, which often goes unnoticed until many payments have already been made.
Leasing News would like to see an industry standard that lessees are notified in advance of the expiration of their contract regarding its termination. We support the clause, and the notification requirement is wide open, meaning 90, 60, even 30 days and by telephone or mail.
This list of attorneys agrees with this and will be available to lessees, sometimes able to help them without a fee, or at a reduced rate, in an effort to end the abuse of Evergreen clause leases.

Joseph G. Bonanno, Esq., CLFP
Attorney at Law, Massachusetts
Andover Landing at Brickstone
300 Brickstone Square, Ste. 201
Andover, MA 01810
Tel: (781)328-1010
Fax: (781) 827-0866
Email: law@jgbesq.com
"Industry expert witness in litigation, numerous authored and co-authored published articles and conducting educational seminars. Very well-known in the industry."
Jim Coston
Coston & Coston LLC
105 W. Adams Street
Suite 1400
Chicago, Illinois 60603
(312) 205-1010
jcoston@costonlaw.com
(In 1998, he was elected to the United Association of Equipment Leasing Board of Directors, and in 2003-04 was the first attorney to become UAEL President, very active in his political party.)
Ronald J. Eisenberg
Schultz & Associates LLP
640 Cepi Drive, Suite A
Chesterfield, MO 63005
(636) 537-4645 x108
(636) 537-2599 (fax)
www.sl-lawyers.com
(Proven Leasing Litigator, well respected by all sides)
Ronald P. Gossett
Gossett & Gossett, P.A.
400 Seridan Street, Building I
Hollywood, Florida
954-983-2828
Fax: 954-983-2850
rongossett@gossettlaw.com
(Many cases including NorVergence, Brican, among others, a winner)
Ken Greene
Law Offices of Kenneth Charles Greene
5743 Corsa Avenue Suite 208
Westlake Village, California 91362
Tel: 818.575.9095
Fax: 805.435.7464
Skype: 424.235.1658
kenlaw100@gmail.com
(Ken was involved in the formation of Leasing News and represented it (pro bono) in the early days.)
Peter S. Hemar, Esq.
Hemar & Associates, Attorneys at Law
2001 Wilshire Blvd., Suite 510
Santa Monica, CA 90403
Telephone: (310) 829-1948
Fax: (310) 829-1352
phemar@hemar.com
(My firm supports the clause giving lessees advance notice of the expiration of their contract.)
Brandon J. Mark
Attorney at Law, Admitted in Utah and Oregon
Parsons Behle & Latimer
201 South Main Street, Suite 1800
Salt Lake City, UT 84111
Direct Dial 801.536.6958
Facsimile 801.536.6111
www.parsonsbehle.com
BMark@parsonsbehle.com
(His firm represents banks who buy leases, and his clients refuse to buy these types of leases.)

Barry S. Marks
MARKS & ASSOCIATES, P.C.
Financial Center - Suite 1615
505 North 20th Street
Birmingham, Alabama 35203
P. O. Box 11386
Birmingham, Alabama 35202
barry@leaselawyer.com
www.leaselawyer.com
205.251.8303
fax 278.8905 (Direct) 251.8305 (Main)
(Well-known to the leasing industry, also Alabama Poet)

Tom McCurnin
Barton, Klugman & Oetting
350 South Grand Ste. 2200
Los Angeles, CA 90071
Voice: (213) 617-6129
Fax: (213) 625-1832
Cell: (213) 268-8291
Email: tmccurnin@bkolaw.com
(Leasing News Advisor/Leasing News Legal Editor, Well-Known top Leasing Litigator)
Frank Peretore
Chiesa Shahinian & Giantomasi
West Orange, New Jersey
http://www.csglaw.com/biographies/frank-peretore
Phone 973-530-2058
fperetore@csglaw.com
(Experienced leasing attorney, aggressive, author, active National Equipment Finance Association, ELFA, too)
Kevin E. Trabaris, Partner
Culhane Meadows PLLC
30 S. Wacker Drive, 22nd floor
Chicago, IL 60606
Telephone: 847-840-4687
Email: ktrabaris@culhanemeadows.com
llflegal.com/attorneys/kevin-trabaris
"In my career, I've repeatedly seen this provision misused by unscrupulous lessors and think it's a bad idea for both the lessee and the lessor."
Michael J. Witt, Esq.
MICHAEL J. WITT LAW OFFICES
4342 Oakwood Lane
West Des Moines, IA 50265
Tel: (515) 657-8706
Mobile: (515) 868-1067
Fax: (515) 223-2352
email: MWitt@Witt-Legal.com
Web: www.witt-legal.com
(Former Advanta Leasing and Wells Fargo Equipment Finance attorney)
[headlines]
--------------------------------------------------------------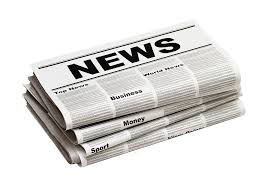 News Briefs----
"First Focus for 2019: Deposits" by Charles Wendel
more critical importance to banks right now
https://www.linkedin.com/pulse/first-focus-2019-deposits-charles-wendel/
Ford Breaks with GM, Toyota: Future of Talking-Car Technology
Automaker will outfit all U.S. models with C-V2X from 2022
https://www.industryweek.com/technology-and-iiot/ford-breaks-gm-toyota-future-talking-car-technology
Slowdown arrives at precisely the worst time for GE
GE has to grapple with two other big challenges
www.erienewsnow.com/story/39752582/slowdown-arrives-at-precisely-the-worst-time-for-ge
How much Tesla stock does Larry Ellison own?
Try $1 billion worth
https://www.mercurynews.com/2019/01/08/how-much-tesla-does-larry-ellison
[headlines]
--------------------------------------------------------------


You May Have Missed---
Investors shunned Edible Arrangements.
But he knew the business would succeed
https://www.cnn.com/2019/01/07/success/edible-arrangements-founder-boss-files/index.html
[headlines]
--------------------------------------------------------------
7-8 Teams
Last dance
last dance for love
yes, it's my last chance
for romance tonight
I need you, by me,
beside me, to guide me,
to hold me, to scold me,
'cause when I'm bad
I'm so, so bad
So let's dance, the last dance
let's dance, the last dance
let's dance, this last dance tonight
Last dance, last dance for love
yes, it's my last chance
for romance tonight
Oh, I need you, by me,
beside me, to guide me,
to hold me, to scold me,
'cause when I'm bad
I'm so, so bad
So let's dance, the last dance
let's dance, the last dance
let's dance, this last dance tonight
Yeah, will you be my Mr. Right?
can you fill my appetite
I can't be sure
that you're the one for me
but all that I ask
is that you dance with me
dance with me, dance with me, yeah
Oh I need you, by me,
beside me, to guide me,
to hold me, to scold me,
'cause when I'm bad
I'm so, so bad
So let's dance, this last dance
let's dance, this last dance
let's dance, this last dance tonight
Oh I need you, by me,
to beside, to guide me,
to hold me, to scold me,
'cause when I'm bad
I'm so, so bad
So, come on baby, dance that dance
come on baby, dance that dance
come on baby, let's dance tonight...
Singer and Composer:
Donna Summer
[headlines]
--------------------------------------------------------------

Sports Briefs---

When it comes to Kevin Durant, Knicks fans are stuck dreaming
https://nypost.com/2019/01/08/when-it-comes-to-kevin-durant-knicks-fans-are-stuck-dreaming/
Kliff Kingsbury named Arizona Cardinals' head coach
https://www.usatoday.com/story/sports/nfl/cardinals/2019/01/08/kliff-kingsbury-arizona-cardinals-head-coach/2515948002/
In Matt LaFleur, Green Bay Packers get bright,
young offensive mind for Aaron Rodgers
https://www.usatoday.com/story/sports/nfl/packers/2019/01/07/matt-lafleur-offensive-mind-packers-aaron-rodgers/2510091002/
[headlines]
--------------------------------------------------------------


California Nuts Briefs---
Nearly 500 families won't become homeless,
thanks to new Oakland housing program
https://www.eastbaytimes.com/2019/01/08/500-fewer-homeless-families-new-oakland-housing-aid-program-shows-early-success/
Norman Yee takes presidency of progressive
-focused SF Board of Supervisors
https://www.sfgate.com/politics/article/Norman-Yee-takes-presidency-of-13518777.php?t=df3b8472f5
Popular San Jose restaurant Harry's Hofbrau loses lease,
forced to close after 42 years
https://www.sfgate.com/insidescoop/article/san-jose-harrys-hoffbrau-german-restaurant-close-13517908.php

[headlines]
--------------------------------------------------------------



"Gimme that Wine"

http://www.youtube.com/watch?v=EJnQoi8DSE8
The 52 California Wineries You Need to Visit in 2019
http://thepress.sfchronicle.com/review/5
Wine Enthusiast Announces Annual Top 10 Wine Destinations
for 2019
https://www.prnewswire.com/news-releases/wine-enthusiast-announces-annual-top-10-wine-destinations-for-2019-300774330.html
U.S. Restaurants and Bars Added 40,000 Jobs in December
https://table.skift.com/2019/01/04/u-s-restaurants-and-bars-added-40000-jobs-in-december/
Vancouver to play host to wines from around the world for 41st time
https://vancouversun.com/pmn/life-pmn/food-life-pmn/vancouver-to-play-host-to-wines-from-around-the-world-for-41st-time/wcm/255dbeb5-2254-45dc-ac57-b55682b86bdd
Wine Prices by vintage
http://www.winezap.com
http://www.wine-searcher.com/
US/International Wine Events
http://www.localwineevents.com/
Leasing News Wine & Spirits Page
http://two.leasingnews.org/Recommendations/wnensprts.htm
[headlines]
----------------------------------------------------------------
This Day in History

1776 - Propagandist Thomas Paine anonymously published "Common Sense," a scathing attack on King George III's reign over the colonies and a call for complete independence. In a land with a population of 2.5 million, 500,000 copies of Paine's stirring call for independence were sold within a few months, greatly affecting public sentiment and the deliberations of the Continental Congress leading up to the Declaration of Independence. He advocated an immediate declaration of independence from Britain. An instant bestseller in both the colonies and in Britain, Paine boldly stated that King George III was a tyrant and that Americans should shed any sentimental attachment to the monarchy
1788 - By a vote of 128 to 40, Connecticut became the fifth state to ratify the US Constitution.
http://memory.loc.gov/ammem/today/jan09.html
http://memory.loc.gov/cgi-bin/query/D?amtoday:1:./temp/~ammem_UKE8
1793 - Invited to the United States by Benjamin Franklin, a Frenchman, Jean-Pierre Francois Blanchard, made the first manned free-balloon flight in America's history at Philadelphia, Pennsylvania. The event was watched by President George Washington and many other high government officials. The hydrogen-filled balloon rose to a height of about 5,800 feet, traveled some 15 miles and landed 46 minutes later in New Jersey. Reportedly Blanchard had only one passenger on the flight-a little black dog (name unknown).
1839 - The Academy of Sciences in France announced the Daguerreotype photography process.
1847 - Yerba Buena's first newspaper, "The California Star," published its first issue on the press Sam Brannan brought with him from New York. Brannan was the publisher and Dr. E.B. Jones, editor. It is the first newspaper published in what is to become the City and County of San Francisco.
1849 - In San Francisco, Henry M. Naglee and Richard H. Sinton formed a bank called the Exchange and Deposit Office on Kearny St. facing Portsmouth Plaza. Sinton was acting paymaster aboard the "Ohio" and came to San Francisco with Commodore Jones.
1854 – Birthday of Lady Randolph Churchill (d. 1921), born Jeanette Jerome in Brooklyn. She was Winston Churchill's mother.
1857 - The Fort Tejon earthquake struck California in the pass north of Los Angeles, registering an estimated magnitude of 7.9.
1859 - Carrie Lane Chapman Catt (d. 1947) was born at Ripon, WI. An American women's rights leader, she founded, in 1919, the National League of Women Voters.
http://www.northnet.org/stlawrenceaauw/catt.htm
http://www.catt.org/
1861 - Mississippi follows South Carolina in seceding from the Union when a state convention at Jackson ratifies an article of secession by a vote of 84 to 15.
1861 - The "Star of the West" incident occurred near Charleston, SC. It is considered by most historians to be the "First Shots of the American Civil War." A detachment of Confederate forces at Morris Island, in Charleston Harbor, Charleston, SC, fired upon the Star of the West, a merchant steam vessel. The vessel had been chartered by the federal government to convey supplies and men to re­inforce Major Robert Anderson at Fort Sumter in the harbor, although the announced des­tinations were Savannah, GA, and New Or­leans, LA. It left New York harbor January 5, 1861, and was fired on within two miles of Forts Sumter and Moultrie. Its captain, John McGowan, retired from the scene after 17 shots had been fired at his ship. The first shot was fired by Cadet George E. Haynesworth of Sum­ter, SC, who was ordered to fire by Major P.F. Stevens.
1862 - Orders from the Navy Department appointed Flag Officer Farragut to command Western Gulf Blockading Squadron, flagship U.S.S. Hartford, then at Philadelphia. The bounds of the command extended from West Florida to the Rio Grande, but a far larger purpose than even the important function of blockade lay behind Farragut's appointment. Late in 1861, the administration had made a decision that would have fateful results on the war. The full list of senior officers in the Navy was reviewed for a commander for an enterprise of first importance: the capture of New Orleans, the South's "richest and most populous city," and the beginning of the drive of sea-based power up the Father of Waters to meet General Grant, who would soon move south behind the spearhead of the armored gunboats. On 21 December 1861, in Washington, Farragut had written his wife; ''Keep your lips closed, and burn my letters; for perfect silence is to be observed- the first injunction of the Secretary. I am to have a flag in the Gulf and the rest depends upon myself. Keep calm and silent. I shall sail in three weeks.'' Meanwhile, the tight blockade was causing grave concern in New Orleans. The Commercial Bulletin reported: ''The situation of this port makes it a matter of vast moment to the whole Confederate State that it should be opened to the commerce of the world within the least possible period ... We believe the blockading vessels of the enemy might have been driven away and kept away months ago, if the requisite energy had been put forth . . . The blockade has remained and the great port of New Orleans has been hermetically sealed. . ."
1866 - The Fisk School, to become known as Fisk University, convened classes in former Union army barracks in Nashville, Tennessee. One of the first black colleges in the United States, alma mater of W.E. DuBois and others, the school was named for General Clinton B. Fisk of the Tennessee Freedmen's Bureau who provided the facility. Fisk University, incorporated on August 22, 1867, is one of several historically black colleges founded with help from the American Missionary Association. The organization was formed in 1846 from three anti-slavery societies involved in the effort to colonize freed slaves overseas. Other schools founded by the AMA include Atlanta University, Hampton Institute (now Hampton University), and Emory University. The Fisk Jubilee Singers, organized in 1867, began touring the United States and Europe in 1871 to raise money for the university. Renowned for their discipline and high standards of musical performance, they brought international attention to traditional African-American sacred music. Jubilee Hall, the first permanent structure built in the South for the education of African Americans, was constructed with proceeds from the Singers' tours. During their first U.S. tour in 1871, the obscure Fisk Jubilee Singers followed the route of the old Underground Railroad and performed in churches and private homes. By 1872, the group, most of whom had been born into slavery, were presenting their artistry and a new body of music to the general public at Steinway Hall in Manhattan, to President Grant at the White House, and Queen Victoria in England. Sheet music of songs they sung: (lower half of http://memory.loc.gov/ammem/today/jan09.html )
1873 - In the foremost scandal of the day, Victoria Woodhull, publisher, was arrested for writing that renowned preacher Henry Ward Beecher had committed adultery. The postal authorities charged her with sending obscene literature through the mail. She was acquitted of the charge. What made the event more newsworthy is that Beecher was subsequently sued for alienation of affections by Theodore Tilton. The jury and the public found Dr. Beecher innocent but found Mrs. Tilton guilty.
http://www.nwhp.org/tlp/biographies/woodhull/woodhull_bio.html
http://www.victoria-woodhull.com/whoisvw.htm
1875 - The temperature at Cheyenne, WY, dipped to an all-time record cold reading of -38 degrees.
1880 – Six feet (1.8 meters) of snow falls in Seattle in 5 days.
1886 - Ida Cohen Rosenthal (d. 1973) was born in Russia. She was an American manufacturing executive who operated a small dress store in New York with Enid Bissett. To make their clothes hang better, the duo added tucks in front of the strips of cloth that were the brassieres of that time. The "cupped" bras became so popular that they organized the Maiden Form Brassiere Company in 1923. ICR's mother ran a store in Europe to support the family because her father was a Hebrew scholar.
http://en.wikipedia.org/wiki/Ida_Rosenthal
1888 - Severe cold gripped much of the western U.S. At Portland, OR, the Columbia River was frozen for two weeks, and in southern California, temperatures dipped below freezing in some of the citrus growing areas.
1894 – New England Telephone and Telegraph installed the first battery-operated telephone switchboard in Lexington, MA.
1903 - Frank Farrell and Bill Devery bought the one-year-old defunct Baltimore Orioles franchise from the American League for $18,000 and moved the team to New York, changing their name to the New York Highlanders to compete with the New York Giants. They played at Hilltop Park in northern Manhattan. In 1913, the team was renamed New York Yankees. They played at Polo Grounds from 1913-1922. By the middle of the decade, Farrell and Devery had become estranged and both were in dire need of money. At the start of 1915, they sold the team to Colonel Jacob Ruppert and Captain Tillinghast L'Hommedieu Huston for $1.25 million. In 1923, the Yankees moved into Yankee Stadium in The Bronx, where they remained until 2009, except for 1974-1975 when they played at Shea Stadium while Yankee Stadium was being remodeled. In 2009, the new Yankee Stadium opened across River Ave at 161st St and the field of the old ball park was turned into playing fields for the community.
1913 - Birthday of Richard Milhous Nixon (d. 1994), Yorba Linda, CA. Served as 36th vice president of the US, under President Dwight D. Eisenhower, Jan 20, 1953, to Jan 20, 1961. He was the 37th president of the US, serving Jan 20, 1969, to Aug 9, 1974, when he resigned the presidency while under the threat of impeachment. Nixon is the only US president to resign the office.
1914 - The first historically black intercollegiate Greek-letter fraternity, Phi Beta Sigma, to be officially recognized at Howard University was founded.
1914 - Drummer Kenny Clark's (d. 1985) birthday in Pittsburgh. He was a major innovator of the bebop style of drumming. As the house drummer at Minton's Playhouse in the early 1940s, he participated in the afterhours jams that led to the birth of Be-Bop, which in turn led to modern jazz. While in New York, he played with the major innovators of the emerging bop style, Charlie parker, Dizzy Gillespie, Thelonious Monk, Curly Russell and others, as well as musicians of the prior generation, including Sidney Bechet. He spent his later life in Paris and died there.
http://www-music.duke.edu/jazz_archive/artists/clarke.kenny/02/index.html
1914 - The very famous singer/dancer/stripper Gypsy Rose Lee was born Rose Louise Hovick (d. 1970), Seattle, WA. She was an entertainer famous for her striptease act. She was also an actress, author, and playwright whose 1957 memoir was made into the stage musical and film "Gypsy."
http://www.streetswing.com/histmai2/d2gypsy1.htm
http://www.thrillingdetective.com/eyes/gypsy_rose_lee.html
http://www.streetswing.com/histmai2/d3gypsy5.htm
1915 - Pancho Villa signs a treaty with the United States, halting border conflicts.
1916 – Gallipoli: In the waning days of World War I, the Ottoman Empire scored a victory when the last Allied forces are evacuated from the peninsula.
1918 - The last battle of the American Indian wars was fought at the Battle of Bear Valley. Elements of the 10th Cavalry detected about thirty armed Yaquis in Bear Valley, AZ, a large area that was commonly used as a passage across the international border with Mexico. A short firefight ensued, which resulted in the death of the Yaqui commander and the capture of nine others. Though the conflict was merely a skirmish, it was the last time the United States Army engaged Native Americans in combat.
1920 - Singer Betty Roche (d. 1999) was born in Wilmington, DE. With Savoy Sultans (1941-41), Duke Ellington (1943-44). She became most famous with her cover of the song "Take the 'A' Train" and she was the first to sing "Black, Brown and Beige."
http://elvispelvis.com/bettyroche.htm
http://www.thatplusmore.com/betty-roche.html
1921 – The birthday of John Sperling (d. 2014), founder of the University of Phoenix, in the Ozarks, in MO.
1924 - Ford Motor Co. stock is valued at nearly $1 billion.
1926 - Birthday of guitarist Bucky Pizzarelli, Paterson, NJ
http://www.riverwalk.org/profiles/pizzarelli_b.htm
http://www.classicjazzguitar.com/artists/artists_page.jsp?artist=23
http://www.jazzbymail.com/albums_guitar/arcd19254.html
1928 – Singer Domenico Modugno (d. 1994) was born in Puglia, Italy. He co-wrote the song "Nel Blu Dipinto Di Blu" that became an international and US hit and won two Grammy Awards in 1958. In addition, the Anglicized version, "Volare," was covered by several artists who took it high on the charts as well.
1929 - In Nashville, Tennessee, the Seeing Eye, whose purpose was to train guide dogs for the blind, was incorporated.
1931 - Bassist Carson Smith (d. 1997) born San Francisco CA
http://noahlambert.tripod.com/theclassicbrassquintet/id8.html
1934 - Birthday of Bryan Bartlett "Bart" Starr at Montgomery , AL.
Pro football Hall of Fame quarterback of the Green Bay Packers and their former coach, he won the first two Super Bowls, and was MVP of both, under Hall of Fame and legendary coach, Vince Lombardi. Starr was the only quarterback in NFL history to lead a team to five championships, including those Super Bowls (NFL Championships in 1961–62, 1965–66; Super Bowls in 1967-68). That record was tied by Tom Brady of the New England Patriots with his fifth Super Bowl title in Super Bowl XLI. http://www.sportsstarsusa.com/football/starr_bart.html
1935 - Actor Bob Denver (d. 2005) was born in New Rochelle, NY. After his off-beat role as Maynard G. Krebs in "The Many Loves of Dobie Gillis," he took the lead role as Gilligan in "Gilligan's Island." The burning question still: "Mary Anne or Ginger?"
http://www.bobdenver.com/
1939 - Producer Alfred Lion recorded boogie-woogie pianists Meade Lux Lewis and Albert Ammons at a session in New York. Lion pressed only a few copies for his friends, but demand for the records was so great that he made other recordings of Dixieland artists like Sidney Bechet. This was the beginning of Lion's famous Blue Note record label, for which practically every major jazz artist of the past 50 years has recorded at one time or another. Lion sold the label to Liberty-United Artists in 1966. He died in 1987.
1939 - Southern Tenant Farmers' Union lead Missouri Highway sit-down of 1,700 tenant families.
http://www.umsl.edu/services/library/blackstudies/homeless.htm
1941 - Birthday of folksinger Joan Baez, Staten Island, NY. Her politics and music have always been closely connected, and she was active in opposing the US military draft and American involvement in the Vietnam War. In March, 1968, she married David Harris, a former student leader at Stanford University who was facing a three-year prison term for draft resistance. Joan Baez played an important role in launching Bob Dylan's career, inviting him on stage during her concerts in the early '60s.
http://www.baez.woz.org/
1941 - Sammy Kaye and his orchestra recorded "Until Tomorrow" on Victor Records. This song became the sign-off melody for Kaye and other big bands.
1944 - Rock guitarist Jimmy Page was born in London. He established his reputation as a session musician in London in the early '60s, and is rumored to have played the guitar solo on the Kinks' recording of "You Really Got Me." Page later joined the Yardbirds as bass guitarist, taking over the lead guitar role when Jeff Beck left the group. When the Yardbirds disbanded in 1968, Page formed Led Zeppelin with vocalist Robert Plant. Led Zeppelin is generally regarded as the first heavy metal rock group.
1945 - Gen. Douglas MacArthur and the American 6th Army landed on the Lingayen Gulf of Luzon, another step in the capture of the Philippine Islands from the Japanese. The Japanese controlled the Philippines from May 1942, when the defeat of American forces led to General MacArthur's departure and Gen. Jonathan Wainwright's capture. But in October 1944, more than 100,000 American soldiers landed on Leyte Island to launch one of one of the bloodiest battles of the Pacific war and herald the beginning of the end for Japan. Newsreels captured the event as MacArthur waded ashore at Leyte on October 20, returning to the Philippines as he had famously promised he would after the original defeat of American forces there. What the newsreels didn't capture were the 67 days it took to subdue the island, with the loss of more than 55,000 Japanese soldiers during the two months of battle and approximately 25,000 more soldiers killed in smaller-scale engagements necessary to fully clear the area of enemy troops. The U.S. forces lost about 3,500. The sea battle of Leyte Gulf was the same story. The loss of ships and sailors was horrendous for both sides. That battle also saw the introduction of the Japanese kamikaze suicide bombers. More than 5,000 kamikaze pilots died in this gulf battle, taking down 34 ships. But the Japanese were not able to prevent the loss of their biggest and best warships, which meant the virtual end of the Japanese Imperial Fleet. These American victories on land and sea at Leyte opened the door for the landing of more than 60,000 American troops on Luzon on January 9. Once again, cameras recorded MacArthur walking ashore, this time to greet cheering Filipinos. Although the American troops met little opposition when they landed, American warships were in for a new surprise: kamikaze boats. Japanese boats loaded with explosives and piloted by kamikaze personnel rammed the light cruiser Columbia and the battleship Mississippi, killing a total of 49 American crewmen. The initial ease of the American fighters' first week on land was explained when they discovered the intricate defensive network of caves and tunnels that the Japanese created on Luzon. The intention of the caves and tunnels was to draw the Americans inland, while allowing the Japanese to avoid the initial devastating bombardment of an invasion force. Once Americans reached them, the Japanese fought vigorously, convinced they were directing American strength away from the Japanese homeland. Despite their best efforts, the Japanese lost the battle for Luzon and eventually, the battle for control over all of the Philippines.
1945 - The fleet carriers of Task Force 38 attack targets on Okinawa and Formosa in conjunction with US Army Air Force B-29 Superfortress bombers from bases in China. This is intended to give cover to the landings on Luzon. One Japanese destroyer is sunk along with seven other ships.
1945 - *CAREY, CHARLES F., JR., Medal of Honor.
Rank and organization: Technical Sergeant, U.S. Army, 397th Infantry, 100th Infantry Division. Place and date: Rimling, France, 8-9 January 1945. Entered service at: Cheyenne, Wyo. Birth: Canadian, Okla. G.O. No.: 53, July 1945. Citation: He was in command of an antitank platoon when about 200 enemy infantrymen and 12 tanks attacked his battalion, overrunning part of its position. After losing his guns, T/Sgt. Carey, acting entirely on his own initiative, organized a patrol and rescued 2 of his squads from a threatened sector, evacuating those who had been wounded. He organized a second patrol and advanced against an enemy-held house from which vicious fire issued, preventing the free movement of our troops. Covered by fire from his patrol, he approached the house, killed 2 snipers with his rifle, and threw a grenade in the door. He entered alone and a few minutes later emerged with 16 prisoners. Acting on information he furnished, the American forces were able to capture an additional 41 Germans in adjacent houses. He assembled another patrol, and, under covering fire, moved to within a few yards of an enemy tank and damaged it with a rocket. As the crew attempted to leave their burning vehicle, he calmly shot them with his rifle, killing 3 and wounding a fourth. Early in the morning of 9 January, German infantry moved into the western part of the town and encircled a house in which T/Sgt. Carey had previously posted a squad. Four of the group escaped to the attic. By maneuvering an old staircase against the building, T/Sgt. Carey was able to rescue these men. Later that day, when attempting to reach an outpost, he was struck down by sniper fire. The fearless and aggressive leadership of T/Sgt. Carey, his courage in the face of heavy fire from superior enemy forces, provided an inspiring example for his comrades and materially helped his battalion to withstand the German onslaught.
1945 - Top Hits
"Don't Fence Me In" - Bing Crosby & The Andrews Sisters
"There Goes that Song Again" - Russ Morgan
"I'm Making Believe" - Ella Fitzgerald & The Ink Spots
"I'm Wastin' My Tears on You" - Tex Ritter
1947 – "The Black Dahlia," Betty Short, was last seen alive. Short was found mutilated, her body sliced in half at the waist, on January 15, 1947, in Leimert Park in LA. Short's unsolved murder has been the source of widespread speculation, leading to many suspects, along with several books and film adaptations of the story. Short's murder is one of the oldest unsolved murder cases in Los Angeles history.
1950 - Blues singer Buster Poindexter was born David Roger Johansen Staten Island New York
1951 - In New York City, the United Nations headquarters officially opened.
1951 - Birthday of country singer Crystal Gayle, born Brenda Gayle Webb, at Paintsville, KY. Best known for her 1977 country-pop crossover hit song, "Don't It Make My Brown Eyes Blue," she accumulated 20 number one country hits during the 1970s and 1980s with six certified Gold albums. Crystal Gayle became the first female artist in country music history to reach Platinum sales with her 1977 album, "We Must Believe in Magic." She is also a younger sister of country star Loretta Lynn.
1952 - Jackie Robinson becomes the highest paid player in Brooklyn Dodger history. In his five years to date with the club, the Dodgers went to the World Series twice and finished second in the NL twice.
1953 - Top Hits
"Why Don't You Believe Me" - Joni James
"Don't Let the Stars Get in Your Eyes" - Perry Como
"Glow Worm" - The Mills Brothers
"Don't Let the Stars Get in Your Eyes" - Skeets McDonald
1953 - Starring Alan Young, Victor Mature, Jean Simmons, Maurice Evans, and Elsa Lanchester, the film "Androcles and the Lion" opened in United States theaters. Based on George Bernard Shaw's satirical comedy, it was the story of a Christian in ancient Rome who befriends a lion.
1954 – Temperatures dove to -87ºF (-66ºC), North Ice Station, Greenland (Greenland record)
1956 - A trio known as Buddy Holly and the Two-Tunes kick off a two- week tour of the Southern United States, as a supporting act for George Jones and Hank Thompson.
1959 - "Rawhide" premiered this day in 1959. My father, Lawrence Menkin, was the story editor. Supposedly he kept increasing Clint Eastwood's part because the ladies liked him, although Eric Fleming (1959-65) as trail boss Gil Favor wanted larger parts himself. After Favor left, the show continued with Eastwood as the ramrod and trail boss. My father was instrumental in hiring black actors for local and network shows, winning awards for this, and, perhaps little known to television history, Raymond St. Jacques as Simon Blake was the first African-American regular on a television series
1959 - Dion and The Belmonts perform their newest recording, "Teenager in Love," on American Bandstand. The song will reach #5 in the US and #28 in the UK.
1960 - Eddie Cochran arrived in England to begin his ill-fated final tour. He would lose his life in an automobile accident in the UK.
1961 - Top Hits
"Wonderland by Night" - Bert Kaempfert
"Exodus" - Ferrante & Teicher
"Will You Love Me Tomorrow" - The Shirelles
"North to Alaska" - Johnny Horton
1961 - "Rhinoceros," the play, opened on Broadway, starring Eli Wallach and Zero Mostel.
1961 - Orchestra leader Bert Kaempfert knocked Elvis Presley out of the number one spot on the US charts after six weeks, with a sleepy instrumental called "Wonderland by Night."
1961 - Bob Newhart's comedy LP "The Button Down Mind Strikes Back!" topped the Billboard album chart, just as "The Button-Down Mind of Bob Newhart" did the previous year.
1962 – On the heels of the huge success of Chubby Checker, Sam Cooke released "Twistin' the Night Away."
1963 - A London jazz drummer named Charlie Watts leaves his old group, Alexis Korner's Blues Incorporated, to join a new band called The Rolling Stones.
1964 - The Temptations record "The Way You Do the Things You Do" for Detroit's Motown Records. The single will become The Temps' first Billboard Top 40 hit, peaking at #1
1965 - The US-only album "Beatles '65" shatters Billboard chart records by leaping all the way from #98 to #1 in one week
1968 - "It Takes a Thief" premiered on TV. ABC's adventure series starred Robert Wagner as Alexander Mundy, an unlikely thief who agrees to conduct secret government missions instead of serving out his prison term. Malachi Throne co-starred as Noah Bain, chief of the SIA and Mundy's employer. Fred Astaire sometimes made recurring cameo appearances as Mundy's father. The teleplay was loosely based on the Cary Grant movie, "To Catch a Thief."
1969 - Top Hits
"I Heard It Through the Grapevine" - Marvin Gaye
"For Once in My Life" - Stevie Wonder
"I'm Gonna Make You Love Me" - Diana Ross & The Supremes & The Temptations
"Daddy Sang Bass" - Johnny Cash
1970 - After 140 years of unofficial racial discrimination, the Mormons issued an official statement declaring that blacks were not yet to receive the priesthood "for reasons which we believe are known to God, but which He has not made fully known to man."
1970 - *PETERSEN, DANNY J., Medal of Honor.
Rank and organization: Specialist Fourth Class, U.S. Army, Company B, 4th Battalion, 23d Infantry, 25th Infantry Division. Place and date: Tay Ninh Province, Republic of Vietnam, 9 January 1970. Entered service at: Kansas City, Mo. Born: 11 March 1949, Horton, Kans. Citation: Sp4c. Petersen distinguished himself while serving as an armored personnel carrier commander with Company B during a combat operation against a North Vietnamese Army Force estimated to be of battalion size. During the initial contact with the enemy, an armored personnel carrier was disabled and the crewmen were pinned down by the heavy onslaught of enemy small arms, automatic weapons and rocket-propelled grenade fire. Sp4c. Petersen immediately maneuvered his armored personnel carrier to a position between the disabled vehicle and the enemy. He placed suppressive fire on the enemy's well-fortified position, thereby enabling the crewmembers of the disabled personnel carrier to repair their vehicle. He then maneuvered his vehicle, while still under heavy hostile fire to within 10 feet of the enemy's defensive emplacement. After a period of intense fighting, his vehicle received a direct hit and the driver was wounded. With extraordinary courage and selfless disregard for his own safety, Sp4c. Petersen carried his wounded comrade 45 meters across the bullet-swept field to a secure area. He then voluntarily returned to his disabled armored personnel carrier to provide covering fire for both the other vehicles and the dismounted personnel of his platoon as they withdrew. Despite heavy fire from 3 sides, he remained with his disabled vehicle, alone and completely exposed. Sp4c. Petersen was standing on top of his vehicle, firing his weapon, when he was mortally wounded. His heroic and selfless actions prevented further loss of life in his platoon. Sp4c. Petersen's conspicuous gallantry and extraordinary heroism are in the highest traditions of the service and reflect great credit on him, his unit, and the U.S. Army.
1971 - Elvis is voted one of the Most Outstanding Young Men of the Year for 1970 by the national board of the Junior Chamber of Commerce (known as the Jaycees). It would become one of Presley's most treasured achievements, honoring as it does men who have made the most of America's "free enterprise" system. He will bring the award with him wherever he tours for the rest of his days.
1973 - Mick Jagger was refused a Japanese visa because of a 1969 drug bust. The event halted the Rolling Stones' plan to tour the Orient.
1976 - C.W. McCall's recording of "Convoy" reached the top of the country music charts. Its success led to a long string of CB radio-related novelty records during the next year and a-half. It also drove the sale of CB radios to all-time highs, truck or not.
1977 - The Oakland Raiders won Super Bowl IX, 32-14, over the Minnesota Vikings. Oakland's first Super Bowl triumph came in the Rose Bowl before a record crowd of 103,424. Raiders wide receiver Fred Biletnikoff, stick 'em and all, was named the game's Most Valuable Player. The game is played before a record Super Bowl crowd plus 81 million television viewers, the largest audience ever to watch a sporting event.
1977 - Top Hits
You Don't Have to Be a Star (To Be in My Show) - Marilyn McCoo and Billy Davis, Jr.
You Make Me Feel Like Dancing - Leo Sayer
I Wish - Stevie Wonder
Broken Down in Tiny Pieces - Billy "Crash" Craddock
1979 - New Orleans basketball player Daryl Moreau set a high school record by converting his 126th free throw in a row, a streak that lasted a year.
1979 - A fund-raising concert for UNICEF, the world hunger organization, was held in New York at the United Nations General Assembly. Performers included Rod Stewart, ABBA, The Bee Gees, Andy Gibb, Rita Coolidge, Olivia Newton-John, Earth, Wind and Fire, Kris Kristofferson, John Denver and others. The show raised about half a million dollars, but an album of the concert was a flop.
1981 - The Hockey Hall of Fame's Phil Esposito said he was quitting hockey after the New York Rangers-Buffalo Sabres game; which seemed unending when both teams played to a 3-3 tie. Esposito became their General Manager and coach of the Rangers. In 1969 and 1974, Esposito played for the Boston Bruins when he won the Hart Memorial Trophy for Most Valuable Player in the NHL, and helped the Bruins to two Stanley Cup Championships in 1970 and 1972. Billboard near the old Boston Garden: "Jesus saves…and Espo scores on the rebound!!"
1981 - 'Elvis Presley Day' was declared in Alabama, Florida, Georgia, Illinois, Kansas, North and South Carolina, Pennsylvania and Virginia.
1984 - Television audiences got their first look at Clara Peller in the now-famous, annoying, and yet successful, "WHERE'S THE BEEF?" commercial for Wendy's fast-food chain. Dave Thomas, the company's owner, spent $8 million on the ads as well as T-shirts, baseball caps, records, greeting cards and other items bearing the picture of the of Dave Thomas. The theme also became a political question about the economy.
1985 - Top Hits
"Like a Virgin" - Madonna
"The Wild Boys" - Duran Duran
"Sea of Love" - The Honeydrippers
"Does Fort Worth Ever Cross Your Mind" - George Strait
1988 - A storm in the northeastern U.S. produced ten inches of snow at Boston, MA, and 14 inches at Worcester MA. A winter storm in the northwestern U.S. produced a foot of snow in three hours at McCall, ID.
1990 - A third storm in four days hit the Pacific Northwest. Winds in Oregon gusted above 100 mph at Netarts and at Oceanside. Up to 8.16 inches of rain was reported around Seaside, OR, and the total of 4.53 inches of rain at Astoria, OR was a record for the date. Twelve cities in the western U.S. reported record high temperatures for the date. The high of 70 degrees at Cedar City, UT was a record for January.
1991 - Representatives from the US and Iraq meet at the Geneva Peace Conference to try to find a peaceful resolution to the Iraqi invasion of Kuwait. Upon failure to reconcile their differences, US President George H.W. Bush ordered the invasion and attack on Iraq in Operation Desert Storm. The fighting would be over in six weeks.
1996 - "3rd Rock from the Sun" premiered on TV. In this comedy, a quartet of space aliens who had taken on human form came to Earth to spy on its natives. They were led by Dick Solomon, played by John Lithgow, who fell in love with earthling Mary Albright, played by Jane Curtin. Other cast members included Kristen Johnson, Frenchy Steward and Joseph Gordon-Leviett. On May 22, 2001, Commander Solomon was ordered to conclude the mission and bring his crew home. Thought it won a slew of Emmys, NBC bounced the series around to more than a dozen timeslots, damaging the ratings, and finally pulled the show after six seasons.
http://www.3rdrock.com/
1996 - Sun Microsystems announced the formation of JavaSoft, a business unit to develop and promote its Java programming language. Former Delphi Internet Services Corporation president Alan Baratz was named president of the new unit. Microsoft later came to see Java as a powerful threat to its operating system and became embroiled in disagreements with Sun.
1997 - Jazz musician Lionel Hampton was presented with the National Medal of the Arts by President Bill Clinton at a White House ceremony. The presentation took place two days after the 88-year-old Hampton lost most of his possessions in a fire at his New York apartment
1998 – It must have been a slow news day! Sonny Bono's Palm Springs, CA funeral is broadcast live on CNN, with Cher delivering a tearful eulogy that reads in part: "Some people were under the misconception that Son was a short man, but he was heads and tails taller than anyone else. He could see above the tallest people. He had a vision of the future and just how he was going to build it. And his enthusiasm was so great that he just swept everybody along with him. Not that we knew where he was going, but we just wanted to be there. He was also successful at anything he ever tried. Not the first time he tried maybe, but he just -- he kept going. If he was really -- But if he really wanted something, he kept going until he achieved it..."
2005 - Carlos Beltran (.267, 38 HRs, 104 RBIs) becomes the tenth $100 million player in major league history as the 27-year old native of Puerto Rico agrees to seven-year deal for $119 million with the Mets. The five-tool outfielder, who had his market value increase in the post season by helping the Astros come within a win of their first World Series appearance in franchise history, goes to New York after Houston refuses to include a no-trade clause in their very attractive monetary offer to keep him on the club.
2007 - Apple CEO Steve Jobs unveils the first iPhone.
2013 - For the first time since 1996, no candidates were elected to the National Baseball Hall of Fame.
2014 - Baseball Hall of Fame inductees determined by Baseball Writers' Association of America voters include: Frank Thomas, Tom Glavine and Greg Maddux, and managers Tony La Russa, Joe Torre and Bobby Cox.

Super Bowl Champions:
1977 - Oakland Raiders
-------------------------------------------------------------

SuDoku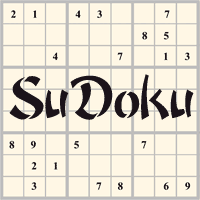 The object is to insert the numbers in the boxes to satisfy only one condition: each row, column and 3x3 box must contain the digits 1 through 9 exactly once. What could be simpler?
http://leasingnews.org/Soduku/soduko-main.htm
--------------------------------------------------------------

Daily Puzzle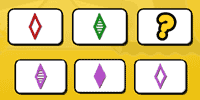 How to play:
http://www.setgame.com/set/puzzle_frame.htm
Refresh for current date:
http://www.setgame.com/set/puzzle_frame.htm
--------------------------------------------------------------


http://www.gasbuddy.com/
http://www.gasbuddy.com/GB_Map_Gas_Prices.aspx
http://www.gasbuddy.com/GB_Mobile_Instructions.aspx
--------------------------------------------------------------

Weather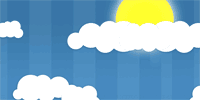 See USA map, click to specific area, no commercials
--------------------------------------------------------------

Traffic Live---
Real Time Traffic Information
You can save up to 20 different routes and check them out with one click,
or type in a new route to learn the traffic live
--------------------------------