FUNDING MANAGER: Seeking a very organized, detail oriented Funding Manager with experience in discounting consumer and commercial auto loans and leases.
Top salary. Send resume via email to ekaye@advantagefunding.us
or fax to 718 392 5427.
About the Company: Advantage Funding is the leader in automotive and equipment lease financing, Long Island City, NY.
-------------------------------------------------------------
Friday, January 7,2005
Headlines---
Bob Dolsen Passes Away
Classified Ads---Asset Management
Attorney Cries: Bernal Sentencing Now Feb 3rd.
Cartoon
Fitch Comments on CIT's Proposed Acquisition of ELG
State Fin. Services To Acquire 80% Equip. Lease Fin.
Todd Brinkmeier new Sales VP at McCue Systems
First Nat. Equipment Financing Chooses White Clarke
Classified Ads---Help Wanted
News Briefs---
Sports Briefs---
California Nuts Briefs---
"Gimme that Wine"
This Day in American History
American Football Poem
######## surrounding the article denotes it is a "press release"
The List---Quarter Up-Date plus Full Year Report----on Monday
--------------------------------------------------------------
---------------------------------------------------------------

Bob Dolsen Passes Away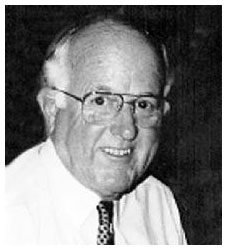 Robert "Bob" Dolsen
"Our company founder, Bob Dolsen, has passed away last Sunday,
January 2 nd "
Thank you.
Carolina Silverberg
Dolsen Leasing Company
Yakima ( Hq) and Bellevue, Washington
800-959-4002 / 425-454-4002
Fax: 425-451-2972
The oldest independent leasing company in Washington state
Direct funding source with competitive pricing
$10,000 - $250,000 size transactions
Providing flexible lease and loan programs
Full service lender servicing all eleven Western states
Family owned and operated company
YAKIMA - Robert R. Dolsen passed away Sunday evening, January 2, 2005 at Memorial Hospital.
Bob was born on September 20, 1922 in Leavenworth, Washington. He attended his early school years in Snohomish before moving to Yakima where he graduated from Yakima High School. He then went on to the University of Washington where he was a Sigma Chi and graduated with a degree in accounting. His college years were interrupted by his service in the United States Air Force where he was a flight officer. On January 20, 1945 he married the love of his life, Ruth Rankin. After college he began his accounting career eventually starting his own CPA firm in 1953. In 1958 he started the second "love of his life," The Dolsen Companies. These companies consist of leasing divisions in Bellevue and Yakima, the Cow Palace Dairy in Granger, WA, Harrah Feed Lot, Coca-Cola and Automat Vending operations in Yakima and the Tri Cities and JoBil Distributors of Spokane.
Bob was very generous toward many local charities and always wanted to give back to the community that supported his family. He never hesitated to assist any friend or employee at a time of need.
He is survived by his loving wife, Ruth of sixty years; two children, Joanie Dolsen of Kirkland, and Bill (Rhonda) Dolsen of Yakima; six grandchildren, David Freshwater of Yakima, Chris (Vicky) Freshwater of Seattle, Kimber Rolfe of Seattle, Rob Rolfe of Miami, Brady Dolsen of Denver, Adam Dolsen of Bozeman, Montana and one great-granddaughter, Katie Freshwater of Seattle.
Memorials may be made to the Yakima YMCA, Heritage University, United Way Foundation, the Memorial Foundation or a charity of your choice in care of Keith and Keith Funeral Home, 902 West Yakima Avenue, Yakima, WA 98902.
Memorial Services will be held at 11:00 a.m., Saturday, January 8, 2005 at First Presbyterian Church, Yakima. Private interment, Terrace Heights Memorial Park.
Yakima Herald Republic
---------------------------------------------------------------

Classified Ads---Asset Management
Austin, TX.
20+ years exper. lease/finance. P & L responsibility, strong credit & collection management, re- marketing& accounting. Computers, construction, auto & transportation. Both commercial/ consumer portfolios.
Email: kmalone@austin.rr.com
Bloomfield Township, MI.
15+ yrs experience asset management and credit analyst. Leadership and training skills. Audited returns, max residual, lease end and resale negotiator.
E-mail: cmcozzolino@msn.com
Chicago, IL.
MBA, 15+ years exp. Long history of success in maximizing residual position through outstanding negotiation skills & lease contract management. Third party re-marketing, forecasting etc...
Email: jgambla@aol.com
Princeton, NJ.
Asset management/credit/collection
20+ years experience in equipment financing. Last five years in Asset Management including remarketing, end of lease negotiations, equipment and market evaluations
E-mail: bgaffrey@earthlink.net
Wilton, CT.
18 years exp. in IT and High Tech leasing industry. Residual forecasting, workouts, off- lease sales, mid-term restructures, auctions, all aspects of remarketing and equipment management.
Email: charrer@hotmail.com
A full list of all "jobs wanted" available at:
http://64.125.68.90/LeasingNews/JobPostings.htm
post your "free" job wanted ad by going to:
http://64.125.68.90/LeasingNews/PostingForm.asp
Attorney Cries: Kendra Bernal Sentencing Postponed Until Feb 3rd .
BERNAL , KENDRA AMELIA Report and Sentencing
02/03/2005 AT 8:30 AM DEPT. 64 ACTIVE RCDA
SPS0204056 11/12/2001 PC 487(A) 11/12/2001
Case RIF103811 Defendant 75187 - BERNAL, KENDRA AMELIA
Custody N/A
Filing Type Certified to Superior Filing Date 05/31/2002
Ordered Bail $0.00 Posted Bail $0.00
D.A. S. Counelis Defense PVT-T. Wagner
Next Action: Report and Sentencing
02/03/2005 AT 8:30 AM DEPT. 64 Deputy Report
Many leasing brokers lost their commissions, their clients, their vendors, and one popular attorney never got paid for representing the woman with a conviction record as long as his arm. Leasing News sent out many alerts and posted complaints until she was arrested, and then later her company reportedly driven from Nevada by the AG who reportedly said to her former company, "We don't want California problems moving to our state! "
This is the fourth postponement of the sentencing of Kendra Bernal, now scheduled for February 3, in Superior Court, Riverside, California. Some how she found a job working for the State of Utah working on tracking those with inheritances and lost in the system. When her California employer learned of her background, not on her application, plus reportedly involved in several questionable activities, the employer dismissed her, telling Leasing News they have filed a grievance with the Riverside district attorney's office.
After working with Growth 1, she set up two companies in Southern California, then when the State of California Department of Corporations closed her down (she had a Chapter 11 bankruptcy, was on parole, and no Finance Lender's License.) This is an example of a company working without a California Finance Lender's license where those involved lost their recourse to lessee's on transactions put together or half-put together as they leases were considered "finance" and usurious because the originator was no licensed.
The company acquired a new "president," apparently in name only, then moved the operation to Nevada. The Nevada Attorney General caught on pretty quickly, reportedly catching the company engaging in the same practices here in California: collecting advance rentals, but not funding leases. He told us off the record, " I don't want any of these California leasing companies operating in my state. Tell your readers these type of people may operate in your state, but not ours."
Her own attorney, active is several equipment leasing associations, was stiffed by her for $15,000 in non-payment for defending her. When the well-known leasing industry attorney complained to the judge about the money owed, he instructed him to continue in her defense on this case without pay. Later he was able to excuse himself from representation for reasons of "prejudice because he had not been paid for neither costs nor his time."
He normally gets a retainer, but she was so good at postponing
the money, he was deep in time in the case until he began to
realize he was never going to get paid or reimbursed for
the costs involved. He became another one of her "victims."
Here is what she is being sentence for this time:
http://www.leasingnews.org/PDF/Bernal.pdf
Here is her public criminal history:
http://www.leasingnews.org/Conscious-Top%20Stories/kendra.htm
Here are a four year collection of news stories about Kendra Bernal and the Funding Tree:
http://www.leasingnews.org/Conscious-Top%20Stories/
Funding_Tree-Kendra_Bernal-main.htm
------------------------------------------------------------

------------------------------------------------------------

ACQUISITION OPPORTUNITY: Great opportunity for a successful lease marketing executive or a company interested in expanding in vendor leasing. Company develops full service private label vendor programs for major manufacturers. Founder is retiring, will retain lease portfolio and is receptive to providing some owner financing. For more info, click here.
Contact: Bruce Kropschot at (772) 234-4544 or bkropschot@kropschot.com
Kropschot Financial Services has arranged the sale of over 140 equipment leasing and specialty finance businesses in the past 19 years. www.kropschot.com
------------------------------------------------------------
### Press Release ###################

Fitch Comments on CIT's Proposed Acquisition of ELG
Fitch Ratings-New York- Fitch Ratings believes that CIT Group Inc.'s (CIT) proposed acquisition of Education Lending Group (ELG) will have no impact on the company's existing ratings and Rating Outlook.
Fitch currently rates CIT and debt guaranteed by CIT but issued by AT&T Capital Corp. and Newcourt Credit Group Inc. as follows:
--Senior debt 'A';
--Preferred stock 'A-';
--Commercial paper 'F1';
--Rating Outlook Stable.
On Jan. 4, 2005, CIT announced that it would purchase ELG for approximately $381 million in cash. CIT plans to fund this transaction with debt. ELG, based in San Diego, is a $4.2 billion (total assets at Sept. 30, 2004) company. ELG originates and purchases Federal Family Education Loan Program (FFELP) student loans that are eligible for guarantee from the Department of Education (DOE), federally sponsored consolidation loans, and other eligible student loans.
CIT's purchase of ELG is somewhat of a departure from management's strategy of pursuing 'bolt-on' acquisitions. However, given the asset type, guaranteed student loans, the amount of credit risk that this transaction introduces into CIT appears manageable. Moreover, ELG's key management has executed three-year employment contracts with CIT, which should help maintain business continuity. CIT's demonstrated ability in managing and servicing a portfolio of small ticket loans should benefit the ELG business. ELG's portfolio is expected to grow in the range of about 15% per annum. At this growth rate, student loans will remain below 10% of CIT's managed loans and leases over the intermediate term. It is expected that CIT will primarily fund the student loan portfolio through asset-backed debt issuances.
Fitch believes that CIT paid a full price for ELG and expects that goodwill resulting from this transaction could approach $270 million. As a result, it is likely that CIT will actively seek opportunities to grow ELG's business as significant cost takeouts are not expected post closing.
From a capital perspective, this transaction will require use of some of the capital CIT has built up since its July 2002 initial public offering as the company's capitalization and leverage ratios will weaken on a pro forma basis. The combination of increased managed assets and goodwill are the drivers for the changes in these ratios. The incremental of capital needed to support this transaction is principally as a result of the goodwill created, as Fitch recognizes that student loans are a high quality asset class requiring only a moderate amount of capital support. At Sept. 30, 2004, total managed debt divided by tangible equity stood at 8.28 times (x), while tangible equity divided by total managed assets was 9.39%. Pro forma for the acquisition of ELG, these ratios were 8.71x and 8.31%, respectively. In the calculation of tangible equity, Fitch assigns 80% equity credit to CIT's preferred stock securities. CIT's ability to return to existing capital levels, assuming 10% asset and earnings growth from the existing portfolio in 2005, is not expected to occur until 2006. However, the company's pro forma ratios will remain within the range of levels reported since 2001, and steady improvement post closing is expected. A direct comparison with historical levels is of limited use given the better credit quality of ELG's student loans than the majority of CIT's existing portfolio.
Founded in 1908, CIT Group, Inc. (CIT) is the largest publicly owned domestic diversified finance company. With over $50 billion in managed assets, CIT provides a full array of commercial finance products and services, as well as selected consumer finance offerings through a staff of about 5,700 employees throughout North America, with strategic offices in Europe, Latin and South America, and the Pacific Rim.
Contact: Philip S. Walker, Jr., CFA +1-212-908-0624, or Matthew D. Gallino +1-212-908-0218, New York.
### Press Release #####################

State Financial Services Corporation Announces Agreement To Acquire 80% Ownership of Equipment Lease Finance Company
State Financial Services Corporation ("State")(NASDAQ:SFSW), a bank holding company, today announced that it has entered into an Agreement to acquire 80% of m2 Lease Funds LLC ("M2 Lease Funds"). The transaction is structured as a cash purchase and is subject to regulatory approval.
M2 Lease Funds, headquartered in Madison, Wisconsin, was founded in 1998 by its Chief Executive Officer, John R. Englebrecht. The company provides general equipment lease financing for small and middle market companies located throughout the United States. The company specializes in the leasing of commercial and industrial equipment, including printing equipment; marine-related equipment; telecommunications equipment; high tech and bio-tech equipment; and construction, manufacturing, and food processing equipment. The company currently has approximately $27 million of lease receivables outstanding. After the transaction, John R. Englebrecht will retain an ownership stake in M2 Lease Funds and will continue to serve as the company's Chief Executive Officer.
Michael J. Falbo, State's Chairman and Chief Executive Officer commented, "We are excited about this transaction, which will bring to our company a well managed business that complements our existing services to commercial customers. The professionalism and expertise of the staff of M2 Lease Funds will serve the customers and shareholders of State very well."
The transaction is expected to close by January 31, 2005 and is expected to be accretive to State's earnings in the first year.
State Financial Services Corporation is a $1.5 billion financial services company operating through 29 locations in southeastern Wisconsin and northeastern Illinois. Through its banking network, State provides commercial and retail banking products, mortgage originations, and investment brokerage activities. State's shares are traded on the Nasdaq National Market System under the symbol "SFSW."
The Company intends that certain matters discussed in this release are "forward-looking statements" intended to qualify for the safe harbor from liability established by the private Securities Litigation Reform Act of 1995. These forward-looking statements can generally be identified as such because the statements will include "believes," "anticipates," "expects," or "estimates" or words of similar meaning. Similarly, statements that describe future plans, objectives, targets or goals are also forward-looking statements. Such forward-looking statements are subject to certain risks and uncertainties that could cause actual results to differ materially from those anticipated as of the date of this release. Factors that could cause such a variance include, but are not limited to, unexpected issues related to the execution of a definitive agreement and the consummation of the acquisition of M2 Lease Funds, unanticipated issues, costs or delays in connection with the proposed acquisition and unexpected variances in the financial performance of M2 Lease Funds post acquisition. Shareholders, potential investors, and other readers are urged to consider these factors in evaluating the forward-looking statements. The forward-looking statements included in this release are only made as of the date of this release, and the Company undertakes no obligation to publicly update such forward-looking statements to reflect subsequent events or circumstances.
CONTACT:
State Financial Services Corporation
Daniel L Westrope,
414-223-8400
Fax: 414-226-3278
### Press Release ####################

McCue Systems Announces Promotion of Todd Brinkmeier to Sales VP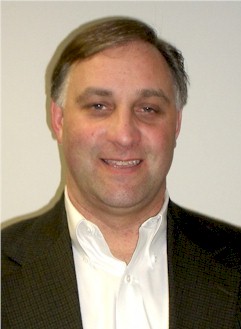 BURLINGAME, CA, -- Burlingame, California ) - McCue Systems Inc., a leading provider of equipment finance portfolio management solutions, announced that Todd Brinkmeier has been named Vice President of Sales.
With more than 15 years of experience with diverse technology services companies and over a year serving as Senior Account Executive at McCue Systems, Mr. Brinkmeier has the proven ability to communicate the business benefits of enterprise software technologies in the financial services sector. Prior to joining McCue Systems, Mr. Brinkmeier held executive management responsibilities with Digital Insight (NASDAQ: DGIN), Fiserv, Inc. (NASDAQ: FISV), WiredCapital, and Kronofusion Technologies Inc. (CDNX: KRO).
"Having seen Todd perform as an Account Executive with the McCue Systems sales team, we are delighted to have him in his new role of VP of Sales," states company founder and CEO John McCue. "His broad experience spans software development, financial services product design, business development, strategic partnerships, and enterprise sales; we are very pleased to have him now leading our sales efforts within this highly sophisticated industry."
"I am gratified to join the McCue Senior Management team," states Mr. Brinkmeier. "I know that we at McCue Systems offer superior, tested, practical solutions to the equipment finance industry; I look forward to leading my team to make that case to lessors in search of enhanced portfolio management infrastructure."
Headquartered in Burlingame, California, McCue Systems Inc. has been providing portfolio management solutions to the equipment finance industry for over 30 years.
About McCue Systems Inc.
McCue Systems Inc. is the leading provider of equipment finance portfolio management solutions for banks, leasing companies, and manufacturers. Its flagship product, LeasePak, streamlines lease/loan administration and asset management by accurately tracking leases, loans, and equipment throughout the leasing lifecycle.
Leveraging the relational database systems from Oracle and Sybase, LeasePak provides a strategic management and lease/loan portfolio accounting, documentation, and asset management solution. With its unequalled power to deliver strategic information, LeasePak provides managers with the tools to transform portfolio data into business intelligence, giving them the decision support they need to strengthen customer relationships, measure performance, and assess strategy throughout the enterprise.
McCue Systems offers LeasePak Bronze, Silver, and Gold Editions for systems and portfolios of virtually all sizes and complexities. LeasePak can be configured to run on the HP-UX, SUN/Solaris, and Linux platforms.
The leasing experts at McCue Systems work closely with lessors to improve their lease operations and enhance customer retention at every stage of the lease lifecycle.
See www.mccue.com for more information about LeasePak and McCue Systems' consulting and technology services.
Contact info@mccue.com or phone 888 730 2527.
### Press Release ####################

First National Equipment Financing Chooses White Clarke
TORONTO, ON - White Clarke North America (WCNA), a leading consulting and technology solutions company, is pleased to announce that First National Equipment Financing, Inc. (FNEF), a wholly owned subsidiary of First National Bank of Omaha, has chosen WCNA and the CALMS solution to support their front office processes.
For FNEF, the CALMS solution provides a centralized, Web-enabled credit system complete with localized, channel-specific features, credit decisioning, pricing flexibility, document management and funding automation. Source users are empowered with an easy to use system for data entry, quick credit decisions, status changes, and effective document management all which contribute to improved customer service.
"FNEF prides itself on its customer service record, and the CALMS solution is a unique and easy to use solution that has been specifically designed to meet our customer and business process needs," said Terry Dutton - President of First National Equipment Financing. "WCNA's technology leadership and industry knowledge confirms they are the right business partner for FNEF."
"A partnership approach is vital to the success of mission-critical initiatives. Working together with FNEF we look forward to delivering a CALMS solution that supports their customer needs and their competitive positioning while improving business performance." said Debbie Carroll - CEO, White Clarke North America.
About White Clarke North America Inc.
White Clarke North America sells consultancy services and component-based products and solutions to the asset finance, auto finance and broader financial services sectors. Their proven track record of business process improvements through appropriate, high quality, practical solutions that deliver quantifiable business benefits has made WCNA an industry leader in financial services process automation.
About CALMST
CALMS automates lending and leasing processes, reducing transaction costs and increasing operational efficiency. With CALMS, an organization's complete credit decision process, from application entry and deal structuring, to credit approval and online document management, is more efficient and improves the way lending organizations do business.
About First National Equipment Financing, Inc.
First National Equipment Financing, Inc. is a wholly owned subsidiary of First National Bank of Omaha. Headquartered in Omaha, Nebraska, FNEF has managed assets of approximately $380MM and serves the agricultural and heavy construction equipment markets.
For additional information visit
www.whiteclarkenorthamerica.com
or contact:
Lisa Campbell, Marketing Manager
White Clarke North America Inc.
416-467-4060
lisa.campbell@na.whiteclarkegroup.com
### Press Release ####################

Classified Ads---Help Wanted
Account Representative & Inside Sales Manager

Account Representatives & Inside Sales Manager needed in Nashville, TN & Austin, TX. with exp., in finance & sales, & a successful track record of sales leasing. Work directly with CFOs, CIOs, CEOs and other high-level executives at the Mid-Market level. Please send resume indicating position and location of interest to: Us_DFS_Staffing@dell.com .

About the Company: At Dell Financial Services, we aspire to fuel your potential with the kind of challenging opportunities and hands-on support you need to grow. We're the exclusive provider of leasing and finance services for Dell technology systems worldwide.

Accounting


Accounting: Small-ticket Lessor seeking an experienced accounting professional for a full-time position. Successful candidates should have prior experience in the equipment leasing industry. Knowledge of LeasePlus accounting software a major plus. E-mail: recruiter@gen-cap.com.
[Job Description]
About the Company:

Genesis Commercial Capital, LLC; Irvine, CA; www.gen-cap.com
Business Development Officer

Business Development Officer, Camarillo, (Ventura, CA area) for Santa Barbara Bank & Trust. Job description. Contact: ron.neal@sbbt.com Phone 805-384-2581
Fax 801-482-3593
About the Company: Santa Barbara Bant & Trust is a $5+ billion, multi-bank holding company dedicated to providing an enduring network of community banks on the Central Coast of California. This unique partnership of independent banks provides customers in six California counties with the financial strength and product diversity of a big bank, delivered with the responsiveness
and personalized attention of a local community bank.
Funding Manager

FUNDING MANAGER: Seeking a very organized, detail oriented Funding Manager with experience in discounting consumer and commercial auto loans and leases.
Top salary. Send resume via email to ekaye@advantagefunding.us
or fax to 718 392 5427.
About the Company: Advantage Funding is the leader in automotive and equipment lease financing, Long Island City, NY.
Business Channel Manager / National Sales Manager/ Small Ticket Leasing Sales People

We seek a National Sales Manager (Equipment Leasing Experience) for a copier Captive. Also need a Business Channel Manager for a Captive. Also need Small Ticket Leasing Sales People for a multi-$B Bank. CA. AZ. & FL.
Fred.StLaurent@msi-intl.com
MSI International is a global recruiting firm that has been supporting the grown and success of companies and enhancing the careers of professionals since 1968.
www.msi-intl.com

National Accounts Manager

National Accounts Mgr: Truck/Trailer Industry. Must generate minimum of $500K/month. Click here for detailed description & resume submission info.
Trinity Capital, a subsidiary of Bank of the West, is a national leader in the equipment financing industry with a consistent presence and superior reputation.
--------------------------------------------------------------

News Briefs---
Nat. Venture Capital Assoc. Q4 Venture Backed IPOs
http://www.nvca.org/pdf/IPOQ42004Final.pdf
A Little Retail Hustle Paid Off in Holiday Sales
http://www.nytimes.com/2005/01/07/business/07shop.html
American also cuts fares
http://www.stltoday.com/stltoday/business/stories.nsf/story/
04A9A58DD870D1DE86256F82001D18BC?OpenDocument&
Headline=American+also+cuts+fares
National Semiconductor to cut 550 jobs
http://www.signonsandiego.com/news/business/20050106-1345-nationalsemiconductor-cuts.html
Symantec, Veritas Run Into Skepticism
http://www.internetnews.com/bus-news/article.php/3455681
Gates touts digital lifesyle at CES
http://www.mercurynews.com/mld/mercurynews/business/10578735.htm
Los Angeles/California Coast to be Hit by Very Heavy Rain
http://www.wunderground.com/cgi-bin/findweather/getForecast?query=90027
http://www.wunderground.com/cgi-bin/findweather/getForecast?query=
San+Francisco%2C+California
GM says sales rose 27 percent in China in 2004
http://www.signonsandiego.com/news/business/
20050106-1355-gm-china.html

World Leasing Yearbook 2005
ISBN:184374 142 3
Pages: 524
Edition: 26th
Directory Contacts: 4,354 Companies

Price: $243.00 (NORMAL PRICE $270.00)
Yearbooks 10% pre-publication discount.
(After January 1, $270.00)

The only annually-updated international reference book for the asset financing and leasing industry available. The new 26th edition includes the latest market trends, over 100 authoritative articles and reports on the leasing software and IT market, an exclusive ranking of the top 50 leasing markets by size worldwide with feature profiles from Africa to Venezuela PLUS a directory of over 4,354 companies.
To order call +44 (0) 20 7779 8999 or toll free in the US +1 800 437 9997 to receive your 10% discount. You can also order on line at
http://www.euromoney-yearbooks.com to order online.
--------------------------------------------------------------

Sports Briefs---
NHL: No Talks and Little for Board to Discuss
http://www.nytimes.com/2005/01/07/sports/hockey/07hockey.html
Niners start with the Pat's Romeo
----USC's Carroll says he's not interested in coaching job
http://www.sfgate.com/cgi-bin/article.cgi?f=/c/a/2005/01/07/49ERS.TMP
49ers Coaching History
http://www.mercurynews.com/mld/mercurynews/sports/
football/nfl/san_francisco_49ers/10578884.htm
--------------------------------------------------------------

California Nuts Briefs---
Schwarzenegger seeks big changes
ANALYSIS: A bold move in tackling risky political issues
http://sfgate.com/cgi-bin/article.cgi?file=/c/a/
2005/01/06/MNGJ1ALTGP1.DTL
Governor's gloves may be off in dealing with state Democrats
http://www.signonsandiego.com/news/politics/
20050106-9999-1n6assess.html
---------------------------------------------------------------

"Gimme that Wine"
The S.F. Chronicle's Wine Selections:
Napa Valley Cabernet Sauvignon Plus-$50
http://www.sfgate.com/cgi-bin/article.cgi?f=/c/a/
2005/01/06/WIGK6AL3R41.DTL
Low yield and good quality characterize California's 2004 harvest Grapes came in early and at the same time
http://www.sfgate.com/cgi-bin/article.cgi?f=/c/a/
2004/12/30/WIGQRAI8EA1.DTL
Petite Sirah's Extra Large Wallop—Eric Asimov
http://www.nytimes.com/2005/01/05/dining/
05WINE.html?pagewanted=all
Round Hill Cellars in Napa Valley Becomes Rutherford Ranch Winery
http://home.businesswire.com/portal/site/google/index.jsp?ndmViewId=
news_view&newsId=20050105005775&newsLang=en
$6,000 Computer Digital Sommelier for the serious collector
http://www.nytimes.com/2005/01/06/technology/circuits/
06wine.html?oref=login
Can You Believe? RFID for Wine/Gallo Leading the Pack
http://www.internetweek.com/story/showArticle.jhtml?
articleID=56900325
Cork makers fight for survival
http://www.oregonlive.com/foodday/oregonian/index.ssf?/
base/living/110484385873550.xml
----------------------------------------------------------------


ACQUISITION OPPORTUNITY: Great opportunity for a successful lease marketing executive or a company interested in expanding in vendor leasing. Company develops full service private label vendor programs for major manufacturers. Founder is retiring, will retain lease portfolio and is receptive to providing some owner financing. For more info, click here.
Contact: Bruce Kropschot at (772) 234-4544 or bkropschot@kropschot.com
Kropschot Financial Services has arranged the sale of over 140 equipment leasing and specialty finance businesses in the past 19 years. www.kropschot.com
This Day in American History
1782- The first commercial bank in the US, the Bank of North America, was opened at Philadelphia, PA. The bank was the brainchild of Robert Morris. Despite the bank's success, Philadelphia's run as America's leading home of private financial institutions was short-lived. Soon after the Bank of North America opened, the Pennsylvania legislature moved to outlaw private banks in the state, a decision that led scores of prospective bankers to set up shop in the nation's eventual financial center, New York City.
1784-David Landreth established the first organized seed business in Philadelphia, PA. Previously, seeds had been imported from Europe or saved from each crop by individual farmers. The firm incorporate din 1904 as the D. Landreth Seed Company, later became a subsidiary of the Robert Buist company, founded in Philadelphia, in 1828.
1789 - The first national presidential election in the United States was held.
George Washington Virginia No Party 69 85.2%
John Adams Massachusetts No Party 34 42.0%
John Jay New York No Party 9 11.1%
Robert Harrison Maryland No Party 6 7.4%
John Rutledge South Carolina No Party 6 7.4%
Other - - 14 17.3%
Electoral votes not cast - 24 29.6%
Note that prior to the ratification of Amendment XII to the Constitution in 1804, each Elector cast two votes for President (instead of one vote for President and one vote for Vice President). The candidate receiving the most votes became President and the candidate receiving the second most votes became Vice President. George Washington received one vote from each elector (that cast a ballot). The New York legislature failed to appoint its allotted 8 Electors in time. Two Electors from Maryland did not vote. One Elector from Virginia did not vote and one Elector was not chosen because an election district failed to submit returns.
1800- Millard Fillmore birthday, 13th president of the US (July 10, 1850—Mar 3,1853). Fillmore succeeded to the presidency upon the death of Zachary Taylor, but he did not get the hoped-for nomination from his party in 1852. He ran for president in 1856 as candidate of the "Know-Nothing Party," whose platform demanded, among other things, that every government employee (federal, state and local) should be a native-born citizen. Fillmore was born at Summerhill, NY, and died at Buffalo, NY, Mar 8,1874. Now his birthday is often used as an occasion for parties for which there is no other reason.
1806 -- The Cherokee nation cede 7,000 square miles of land in Tennessee and Alabama.
1824- the first boxing arena in America had its first fight between Tom Springs and Jack Langan, the Irish champion. The arena was specifically built for this site and had about 4,000 seats, plus room for 22,000 people to stand. Admission was 10 shillings ( $2.50), half o which went to the fighters. This was a lot of money in its day as average monthly earnings were $8 to $10 a month.
1830- the first passenger board the first commercial transportation of passengers and freight, the Baltimore and Ohio Railroad Company. Tickets were 9 cents each, or three for 25 cents, for a ride from Pratt Street in Baltimore to the Carrolton Viaduct. At first, passengers rode primarily for the novel experience.1891, birthday of Zora Neal Hurston, born in Eatonville, Florida, the first incorporated black town in the United States. The dialects, customs, and folklore of the people of Eatonville and of rural Florida would continue to inform Hurston's work for the rest of her career. http://memory.loc.gov/cgi-bin/query/D?amtoday:1:./temp/~ammem_dZif ::
1861- Florida troops takeover Fort Marion at St Augustine. The Confederates take over many forts, until Union Troops invade Florida, taking back some of the forts, securing ports, to cut off trade with European. http://www.nps.gov/casa/
1862- An advance guard of Confederates was defeated by about 2,000 Federals under Col. Dunning at Blue's Gap in Romney, West Virginia.
http://www.historichampshire.org/rom-cw.htm
http://members.aol.com/DWMellott/7wv.htm
http://www.romneywv.com/
http://www.amazon.com/exec/obidos/ASIN/096282187X/
inktomi-bkasin-20/104-3547695-1517507
1864 -- Mary Kenney O'Sullivan (1864-1943), first American Federation of Labor (AFL) woman organizer, born, Hannibal, Missouri. A skilled bookbinder, she organized the Woman's Bookbinder Union in 1880 & a founder of the National Women's Trade Union League (WTUL) in 1903.
http://womenshistory.about.com/library/bio/
blbio_osullivan_mary_kenney.htm
http://www.spartacus.schoolnet.co.uk/USAWkenney.htm
1865 -- Near present-day San Angleo, 370 Texas militiamen attacked what was assumed to be an encampment of 1400 Comanche's (they were actually peaceful Kickapoo). This engagement, called the Battle of Dove Creek, was one of the last battles in Texas between Anglos & Native Americans. The militia lost 36 men, with 60 wounded; the Indians lost 11, with 61 wounded.
http://www.tsha.utexas.edu/handbook/online/articles/view/DD/btd1.html
1867 -- Emily Balch birthday. Co-founder of Women's International League for Peace & Freedom.
http://www.nobel.se/peace/laureates/1946/balch-bio.html
http://college.antioch.edu/~iabrams/emilygreenebalch.html
1873 - A blizzard raged across the Great Plains. Many pioneers, unprepared for the cold and snow, perished in southwest Minnesota and northwestern Iowa.
1887 - In April 1884, Thomas Stevens started what would be the first completed worldwide bicycle trip. Stevens and his bike traveled 13,500 miles, to arrive back in San Francisco, California nearly three years later.
1891-Birthday of Novelist, folklorist, dramatist, and anthropologist Zora Neale Hurston , in Eatonville, Florida, the first incorporated black town in the United States.
http://memory.loc.gov/ammem/today/jan07.html
1890-Birthday of African-American W. B. Purvis, inventor, patent holder of the fountain pen.
http://www.blackinventor.com/pages/wbpurvis.html
1886 - a severe cold wave in the southern section of the country brought the worst freeze since 1835 in Florida.
1894 - W.K. L. Dickson was given a patent for motion picture film. The 2 second demonstration was a 47-frame film showing a man sneezing.
http://www.biographcompany.com/dickson/
1896 -- Fannie Farmer publishes her first cookbook
http://womenshistory.about.com/library/bio/blbiofarmerf.htm
1901-Birthday of African-American writer Zora Neale Hurston, born Eatonville, Fla., was an all-black town. Although at the time of her death in 1960, Hurston had published more books than any other black woman in America, she was unable to capture a mainstream audience in her lifetime, and she died poor and alone in a welfare hotel. Today, she is seen as one of the most important black writers in American history. Unfortunately, near the end of her life she worked as a maid and died in poverty. In the 1970s, her work, almost forgotten, was revived by feminist and black-studies scholars, and an anthology, I Love Myself When I Am Laughing...And Then Again When I Am Looking Mean and Impressive, was published in 1979.
http://www-hsc.usc.edu/~gallaher/hurston/hurston.html
http://i.am/zora
http://www.nku.edu/~diesmanj/hurston.html
http://www.csustan.edu/english/reuben/pal/chap9/hurston.html
http://www.hurston-wright.org/
1908—Birthday of trumpet player Henry "Red" Allen
http://www.libertyhall.com/red.html
http://www.redhotjazz.com/red.html
http://www.duke.edu/~ab2/index.html
http://www.amazon.com/exec/obidos/ASIN/0826447449/
inktomi-bkasin-20/107-1403707-5271711
1913- Tucson, AZ set its all time record low temperature with a frigid 0 degrees.
1913- William M. Burton of Chicago, Il., received a patent for the "manufacture of gasoline." He developed the thermal-cracking technique for refining oil. His method of treating the residue of the paraffin group of petroleum by distillation and condensation of the vapors was used by the Standard Oil Company of Indiana, to whom the patent was assigned. Died 1958.
http://www.invent.org/hall_of_fame/24.html
1921-Birthday of Charles Loloma, a major influence on modern Native American art and was famous for changing the look of American Indian Jewelry. A painter, sculptor and potter, he was best known for his jewelry, which broke tradition with previous Indian styles using materials such as coral, fossilized ivory, pearls and diamonds. Loloma was born at Hotevilla on the Hoopi Indian Reservation and died June 9, 1991, at Scottsdale, AZ
http://www.faustgallery.com/loloma.htm
http://www.nativepubs.com/nativepubs/Apps/bios/
0430LolomaCharles.asp?pic=none
1924 - George Gershwin completed the score for his classic Rhapsody in Blue. He was only 26 years old. Gershwin did not have an interest in music until his family bought him a piano when he was twelve. Nine years later he had his first hit, at age 21,"Swanee", with lyrics written by Irving Caesar
1925-Drummer Sam Woodyard born, Elizabeth, NJ.
http://www.drummerworld.com/drummers2/Sam_Woodyard.html
1926 - George Burns and Gracie Allen were married by a Justice of the Peace in Cleveland, Ohio. They had been a comedy team for 4 years prior to getting married, and worked successfully for decades together in radio, film, and television until Allen's fatal heart attack in 1964. 1950 - In Nashville, Tennessee, Ernest Tubb made his first appearance at "The Grand Ole Opry". Ernest also did a daily 15-minute radio program that was very popular in West Texas. In fact, the show was so popular, Tubb bought the radio station that aired the program for years, KGKL in San Angelo, Texas.
1927- the inauguration of the transatlantic commercial telephone service began when Walter Sherman Gifford, president of the American Telephone and Telegraph Company, who was in New York, talked to sir George Evelyn Pemberton Murray, secretary of the British Post Office, who was in London. Thirty-one commercial calls were made the first day. The charge was $75 for a three minute conversation. The first private conversation was made by Adolph Simon Ochs, publisher of the New York Times, to Geoffrey Dawson, editor of the Times of London. The messages were transmitted from Rocky Point, NY.
1927 -- Harlem Globetrotters, basketball team, make their debut. http://www.africana.com/Articles/tt_059.htm
http://www.harlemglobetrotters.com/
1935-Birthday of clarinet player Kenny Davern, Huntington, NY
http://www.riverwalk.org/profiles/davern.htm
http://indigo.ie/~jazzirl/archives/davern.htm
http://users.bestweb.net/~msnyder/clarinet/davern.htm
1931- The nation was mired in the depths of the Great Depression. On January 7, the Committee for Unemployment Relief, formed at President Hoover's command in October 1930, released a report that detailed the depths of the nation's woes. According to the committee, some 4 to 5 million Americans were unemployed. However, the Depression only continued to grow worse, which further swelled the unemployment rolls; by 1932, some 13 million Americans were without jobs. 1934 -Converted major league baseball player Billy Sunday, at age 72, began a two-week revival at Calvary Baptist Church in NY City. (Sunday was an evangelist from 1893 until his death in 1935.
1935 -- Emma Goldman talks to Jewish audiences -- the Temple Emanu-El adult school today, the second meeting arranged by Rabbi Harry Stern, & the women's branch of the Arbeiter Ring on Jan. 12 -- which are well received. anarchist feminist
1938-Birthday of singer, pianist Paul Revere, born Harvard, NE.
1939- The United States Trotting Association, the governing body for the sport of harness horse racing, was founded in Indianapolis, IN, at a meeting called by horseman Roland Harriman. The founding was actually a joining of several regional organizations resulting in uniform rules and regulations This unification spurred the growth of harness racing, now followed by nearly 25 millions fans in North America each year.
1939 -- Tom Mooney, a labor activist wrongly convicted of murder in the San Francisco Preparedness Day bombing in July 1916, is freed after 22 1/2 years in jail on false charges, granted an unconditional pardon by Governor Culbert Olson.
See: Frame-up by Curt Gentry, © 1967, WW Norton, New York; Life of an Anarchist: The Alexander Berkman Reader , ed. Gene Fellner, Four Walls Eight Windows, New York: 1992.
http://www.dartmouth.edu/~library/Library_Bulletin/
Nov1989/LB-N89-VClose2.html
1940- Gene Autry's musical variety show premieres on CBS radio, where it will run for the next 16 years. Autry was born in Tioga, Texas, in 1907, the son of a livestock and horse trader who was also a Baptist minister. The family later moved to Oklahoma. In high school, Autry worked as a railway telegrapher at the local railroad depot, where he spent slow moments strumming his $8 guitar and singing. Passing through the depot one day, a stranger-who turned out to be Will Rogers-suggested that Autry try singing on the radio. Inspired, Autry traveled to New York City to look for a singing job but had no luck. Back home, he began working for a local radio station and found success as "Oklahoma's Yodeling Cowboy." Eventually, Autry and railroad dispatcher Jim Long wrote several country songs, including the world's first gold record, "That Silver-Haired Daddy of Mine." Autry became a regular on Sears Roebuck's National Barn Dance, the forerunner of the Grand Ole Opry. In 1934, producer Nat Levine was looking for a guy who could sing, ride a horse, and act in western movies. Autry wasn't an actor but had already established a loyal radio audience, so Levine put him in numerous B-grade westerns. Playing the lead role in a long-running series of Saturday matinee films, Autry became "America's favorite cowboy." In 1940, his musical variety radio show, Gene Autry's Melody Ranch, debuted and took only one hiatus, when Autry joined the Army Air Corps after taking his oath on the air in 1942 (Roy Rogers took his place on the television show while he was gone). He became America's favorite TV cowboy in 1950 when he debuted The Gene Autry Show, which ran through 1956. In each episode, he and his sidekick, Pat Buttram, rode from town to town, maintaining law and order. From "Back in the Saddle Again" to yuletide mainstays such as "Rudolph the Red nosed Reindeer" and "Frosty the Snowman," Autry's music has etched itself into Americana. The cowboy was also an entrepreneur; he owned hotels, gas stations, and the California Angels baseball team, among other ventures. He also owned a television production company and was proud of discovering "Annie Oakley" star Gail Davis, whom he had featured in dozens of his movies and television program episodes and who had performed in his traveling rodeo. Her appearances spun off into her own series, which Autry's company produced. Autry was inducted into the Country Music Hall of Fame in 1969.
1942- Paul Revere of Paul Revere and the Raiders birthday, born Harvard, Nebraska.
http://www.paulrevereraiders.com/history.html
http://www.history-of-rock.com/paul_revere_and_the_raiders.htm
1945- Anthony Richard ( Tony) Conigliaro, Baseball player born at Revere, MA. Cnigiliaro led the American League in home runs in 1965 and was one of the most beloved Boston Red Sox players of his generation. He was beaned by jack Hamilton on August 18,1967, and after missing all of 1968, made a comeback. Died at Boston, Feb 24, 1990.
1946- Rolling Stone publisher Jann Wenner birthday, born NY, NY.
http://207.171.166.140/name/nm0921048/bio
http://207.171.166.140/name/nm0921048/
1948-Birthday of singer Kenny Loggins, born in Everett, Washington. He wrote the "House at Pooh Corner," a hit for the Nitty Gritty Dirt Band, before teaming with Jim Messina for several albums and the top-10 single "Your Mama Don't Dance" in the 1970's. The duo split in 1976, and Loggins did well on his own with such hit singles as "Footloose," the theme from the 1984 movie, and "Danger Zone" in 1986. 1949-Birthday of singer Tom Waits, Ponoma, CA
http://www.tomwaits.com/
http://www.officialtomwaits.com/
http://www.geocities.com/SoHo/7587/start.html
1950-- Nova Scotia native Hank Snow made his debut on the Grand Ole Opry. Later that year, his recording of "I'm Movin' On" stayed on the Billboard country chart for 44 weeks, selling more than a million copies.
1951—Top Hits
Tennessee Waltz - Patti Page
The Thing - Phil Harris
Nevertheless - Jack Denny
I Love You a Thousand Ways - Lefty Frizzell
1952 -- Actor Phillip Loeb, blacklisted in 1950 as a possible Communist sympathizer, is fired from highly successful TV comedy "The Goldbergs" because no one would sponsor it otherwise.
http://www.pbs.org/newshour/bb/entertainment/july-dec97/
blacklist_10-24.html
http://www.tvparty.com/vaultgold.html
http://www.woolmancentral.com/famcou.html
http://www.sag.com/blacklist.html
1954 - The Duoscopic television receiver debuted, it allowed the viewer to watch two different shows at the same time. It was a very early, very primitive, picture-in-picture, split-screen, tested in New York City and Chicago, Illinois. DuMont Laboratories, owner of the DuMont Television Network produced the set.
1955- Metropolitan Opera House, New York City, Marian Anderson, contralto, became the first African-American opera singer when she sang the role of the fortune teller Ulrica in Giuseepe Verdi's "Un Ballo in Maschera."
( lower half of: http://memory.loc.gov/ammem/today/jan07.html )
1957-Birthday of Katie Couric, engaging American television personality described as Matt's (Laurer) kid sister, born Arlington, Virginia. She has been co-anchor of "The Today Show" since 1991.
http://members.aol.com/flopez1542/page5.html
http://www.imdb.com/name/nm0183698/
1958 - The Gibson Guitar Company patented the Flying V guitar, favorite instrument of many rock musicians
1959—Top Hits
The Chipmunk Song - The Chipmunks
Smoke Gets in Your Eyes - The Platters
Problems - The Everly Brothers
City Lights - Ray Price1959- "GE College Bowl" quiz show premieres on NBC TV
http://www.jumptheshark.com/c/collegebowl.htm http://www.classicthemes.com/50sTVThemes/
themePages/collegeBowl2.html
1962 -- The Western Division defeats the Eastern Division 47-27 in the first AFL All-Star Game played before 20,973 in San Diego.
http://images.nfl.com/history/images/0107.jpg
1967—Top Hits
I'm a Believer - The Monkees
Snoopy Vs. the Red Baron - The Royal Guardsmen
Tell It Like It Is - Aaron Neville
There Goes My Everything - Jack Greene
1968 - Postage rates in the United States went up by a penny; making the cost to send an ounce of mail six cents.
1971- the temperature at Hawley Lake, AZ dipped to 40 degrees below zero, setting a new record low temperature for the state.
1972- The Los Angeles Lakers defeated the Atlanta Hawks, 134-90, to win their 33rd game in a row, an NBA record.
1972-The NCAA announced that freshmen would be eligible to play varsity football and basketball starting in the fall of 1973.
1975---Top Hits
Lucy in the Sky with Diamonds - Elton John
You're the First, the Last, My Everything - Barry White
Kung Fu Fighting - Carl Douglas
The Door - George Jones
1978-The soundtrack album of the hit disco movie "Saturday Night Fever," featuring the Bee Gees, the Trammps, Tavares, K.C. & the Sunshine Band, Kool & the Gang, MFSB and others enter the soul album chart. It will peak at Number One for six weeks starting February 18 in its 39 weeks on the chart.
1979 - Vietnamese forces, aided by Cambodian insurgents, captured Phnom Penh after a two-week invasion and overthrew the Khmer Rouge regime of Pol Pot.
1979 - In the AFC title game, the Pittsburgh Steelers beat the Houston Oilers 34-5 for a Super Bowl trip and their third AFC championship title. They played in a steady rain at Three Rivers Stadium. In the NFC championship game, the Dallas Cowboys shut out the Los Angeles Rams 28-0. (The Steelers beat the Cowboys 35-31 in Super Bowl XIII Jan 21.)
1982 - The Islanders' Bryan Trottier had his 10th career hat trick.
1982-"Hooked on Classics," using the extended medley format made popular by "Stars on 45," sets popular classical music to a disco beat. The result: It goes platinum on this date.
1983---Top Hits
Maneater - Daryl Hall & John Oates
The Girl is Mine - Michael Jackson /Paul McCartney
Dirty Laundry - Don Henley
Wild and Blue - John Anderson
1984-The Seattle Seahawks reached the AFC Title game for the first time in their history but were defeated by the Los Angeles Raiders, 30-14.
1989 - A tornado in southern Illinois obliterated half the community of Allendale, injuring fifty persons and causing more than five million dollars damage, while thunderstorm winds gusting higher than 100 mph caused ten million dollars damage at Franklin KY. Twenty-five cities, from the Gulf coast to Michigan, reported record high temperatures for the date.
1990 - A rapidly intensifying low pressure system and a vigorous cold front brought heavy rain and high winds to the Pacific Northwest. Two to five inches rains soaked western Washington and western Oregon, and winds gusting above 70 mph caused extensive damage. Wind gusts on Rattlesnake Ridge in Washington State reached 130 mph
1991---Top Hits
Justify My Love - Madonna
High Enough - Damn Yankees
Love Will Never Do (Without You) - Janet Jackson
I've Come to Expect It From You - George Strait
1992 -a rare January thunderstorm rumbled over Sioux Falls, SD. This was the first January thunderstorm recorded in the city since 1939. Meanwhile, thunderstorms produced 6 tornadoes (one F2 and five F1) near Grand Island, NE -- the first tornadoes ever recorded in Nebraska during January.
1993-Michael Jordan scored 35 points to lead the Chicago Bulls to a 130-95 win over the Milwaukee Bucks. The points gave Jordan exactly 20,000 in the 620 th game of his career and made him the second fastest NBA player to reach the mark behind Wilt chamberlain, who did it in 499 games.
1995 - a severe thunderstorm produced a downburst wind gust to 146 mph at Seymour-Johnson AFB in Goldsboro, NC.
1996 - A blizzard paralyzed the Eastern U.S. The storm moved slowly, taking five days to reach New England from the Gulf of Mexico. The National Weather Service called it a storm of "historic proportions" with more than two feet of snow in the Baltimore and Washington, DC area. The mountains of Virginia and West Virginia got up to three feet. More than 100 deaths were blamed on the storm -- the majority from heart attacks. This event was the second in an unrelenting, paralyzing "siege of snowstorms" along the east coast during a ten day period.
1997 - In Los Angeles, California, Heidi Fleiss, known as the "Hollywood Madam", was sentenced to 37 months in prison for cheating on her taxes, laundering call-girl profits, and conspiring to hide her wrongdoing. According to news sources, Fleiss choked back tears, saying, "I'm sorry. I'm a different person now".
------------------------------------------------------------
American Football Poem
The Coach
by Poet deVine
The crowd is gone, the cheers have stopped,
and the equipment is stored away.
The team is standing on the field
because the coach is leaving today.
He led them through the hardest times,
and was proud the times they won.
But now the season's over and
his time as coach is done.
The team will go on without him,
will perform at the usual pace.
But though another coach comes in,
there'll be a void in this place.
Today when the field is emptied
and the team has met the test,
The coach can feel certain that
he will be remembered as simply the best.

FUNDING MANAGER: Seeking a very organized, detail oriented Funding Manager with experience in discounting consumer and commercial auto loans and leases.
Top salary. Send resume via email to ekaye@advantagefunding.us
or fax to 718 392 5427.
About the Company: Advantage Funding is the leader in automotive and equipment lease financing, Long Island City, NY.