Monday, July 11, 2011

Today's Equipment Leasing Headlines

Jeff Taylor Passes Away

Classified Ads---Credit
Bank Beat---Real Estate Development Loans Plagues Banks
Emily Fitzpatrick---Career Crossroad
Classified Ads---Help Wanted
Leasing 102 by Mr. Terry Winders, CLP
Lease Commitment's
Commitment Forms
Top Stories July 6--July 8
Northbrook, Illinois Adopt-a-Dog
Broker/Funder/Industry Lists | Features (collection)
Top Ten Stories Chosen by Readers | Top Stories last six months
Credit unions growing commercial lending business
You May have Missed---
California Nuts Brief---
"Gimme that Wine"
This Day in American History
SuDoku
Daily Puzzle
GasBuddy
Weather, USA or specific area
Traffic Live----

######## surrounding the article denotes it is a "press release" and was not written by Leasing News nor information verified, but from the source noted. When an article is signed by the writer, it is considered a "by line." It reflects the opinion and research of the writer. It is considered "bias" as it is the writer's viewpoint.

[headlines]
--------------------------------------------------------------
[headlines]
--------------------------------------------------------------

[headlines]
--------------------------------------------------------------

[headlines]
--------------------------------------------------------------

Leasing Industry Help Wanted


Equipment Leasing Opportunities throughout the U.S. Controller: West Coast • Copier Sales Reps: Florida
• Producing Healthcare Leasing Mgr: Midwest
• Truck / Trailer Leasing Rep: Southwest
• Vendor Sales Team: Anywhere U.S.
info@riirecruit.com
www.riirecruit.com


For information on placing a help wanted ad, please click here:
http://www.leasingnews.org/Classified/Hwanted/Hwanted-post.htm

Please see our Job Wanted section for possible new employees.

Leasing News Help Wanted Ad Pricing
Help Wanted Web Ad New Programs
Classified Ad Section
(rotates chronological above headlines and
also appears in Classified Ad section.) *
15 days in a row:
$395 four lines (a space is a line)
($25 each additional line or space)
30 days in a row:
$595 four lines (a space is a line)
($40 each additional line or space)
Design work is free. Logo is free as well as company description not to exceed the number of lines of the ad.
Also free: click to a click to a web site or a full description of the position.
Ads are placed in the "Help Wanted' section by category, alphabetical, with the ad with the most lines first in the group. They appear on the web site and in each news edition at the top in a rotation basis per issue.
* Help Wanted" ads appear in each issue on a chronological basis above the top headline as a courtesy. This position is not available as a paid position, but is generally on a rotation basis. At the same time, the ad continues in the classified help wanted section in the news edition and web site, so in effect appears twice.
Leasing News reserves the right to refuse advertising, particularly to a company that has appeared in the complaint bulletin board
[headlines]
--------------------------------------------------------------

Leasing 102
by Mr. Terry Winders, CLP
Lease Commitment's
The word commitment means that someone is bound to proceed or they may lose whatever fee or collateral they presented, should they back out of the commitment. We have many types of commitments in leasing from committing to a future rate to funding commitments. Most often fees are attached.
Some sales people think that once a lease proposal is signed they have won the deal. This is not so, because the proposal is not binding and is subject to many adjustments. However, it is confirmation of a few facts that support the intent of the parties when tax or legal questions arise later on. A small Lessee commitment fee (say 2% of equipment cost or one month as a security deposit) required in your proposal is support that the lessee will proceed with a lease in the future. If a Lessee agrees to sign your proposal without some financial commitment, they do not feel bound by the deal and may chose another Lessor who offers a better program, or cheaper rates, before you may obtain an approval or have lease documents signed.
All proposals have the basic that:
"Lessee shall remit a commitment fee equal to one percent (2%) f the equipment cost to the Lessor in good faith when this proposal is signed and accepted. This fee shall be used to reduce the first rental payment equal to the amount of the fee, if the lessee proceeds with the lease described in this proposal.
"If for some reason the lessee decides not to proceed with the lease the fee will be considered earned by the Lessor to compensate the Lessor for the evaluation expenses. If the Lessor decides to reject the lease then the fee will be returned to the lessee within thirty days after said rejection."
Many now charge a flat fee, usually for processing, as well in addition a commitment fee.
Another commitment is to hold a rate until delivery, usually asked for by the lessee, if there is a fear of rising rates in the future. Depending on funding capabilities some lessor's are willing to provide rate protection but there needs to be a fee or a penalty to bind the lessee to the agreement.
Commitments to fund equipment leases in the future bound by a lease line of credit are an excellent method to create a large deal out of many small transactions. A lease line of credit requires proper language to cover rate commitments, maximum terms and funding, plus any undesirable equipment.
Any commitment, regardless of purpose must be spelled out so there can be no disagreements when differences arise. Without a written agreement that includes all of the contingencies all parties believe something different and assume what serves them best at the expense of the opposing interest. Then I get to represent you in court as an expert witness to explain why you were so vague
Mr. Terry Winders, CLP, has been a teacher, consultant, expert witness for the leasing industry for thirty-five years and can be reached at leaseconsulting@msn.com or 502-649-0448
He invites your questions and queries.
Previous #102 Columns:
http://www.leasingnews.org/Conscious-Top%20Stories/Leasing_102/Index.htm


(This ad is a "trade" for the writing of this column. Opinions
contained in the column are those of Mr. Terry Winders, CLP)

[headlines]
--------------------------------------------------------------

[headlines]
--------------------------------------------------------------

[headlines]
--------------------------------------------------------------

[headlines]
----------------------------------------------------------------
Please send to a colleague---Leasing News is Free
This Day in American History
-------------------------------------------------------------

SuDoku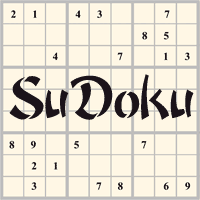 The object is to insert the numbers in the boxes to satisfy only one condition: each row, column and 3x3 box must contain the digits 1 through 9 exactly once. What could be simpler?
http://leasingnews.org/Soduku/soduko-main.htm
--------------------------------------------------------------

Daily Puzzle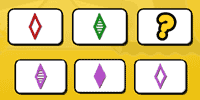 How to play:
http://www.setgame.com/set/puzzle_frame.htm
Refresh for current date:
http://www.setgame.com/set/puzzle_frame.htm
--------------------------------------------------------------


http://www.gasbuddy.com/
http://www.gasbuddy.com/GB_Map_Gas_Prices.aspx
http://www.gasbuddy.com/GB_Mobile_Instructions.aspx
--------------------------------------------------------------

Weather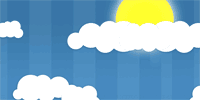 See USA map, click to specific area, no commercials
--------------------------------------------------------------

Traffic Live---
Real Time Traffic Information
You can save up to 20 different routes and check them out with one click,
or type in a new route to learn the traffic live
--------------------------------