Archives---July 25, 2000
Equilease Goes On Line with "Free Decision" for Brokers
(It appears there is neither freedecision.com web site nor information about the company on the web. One of the thirty or more aggregate funders who thought a "on line" software program would create more sales for brokers, vendors, and of course, the leasing company. We automated the process.
(There are companies who still believe with a "neat" technology program to keep vendors and brokers informed, they can create a lot of business. As you can see by this story, it is at least a 12 year old idea, but there are those who send out their press release with bragging they are "state of the art" and promise the most, almost as if they believe it. Editor)
NEW YORK--(BUSINESS WIRE)--July 25, 2000--
Equilease Will Join the FreeDecision Network, As Well as Provide Their Independent Brokers With the FreeDecision Instant Financing Solution FreeDecision, Inc. today announced it entered into an agreement with Equilease Financial Services. Equilease will join the network of online merchants, e-commerce web sites and financial institutions that use the FreeDecision Instant Financing Solution, a Web-based application that provides financing decisions in real time. Equilease will use the Solution to originate leases at the Internet point of sale and automate application acceptance from its independent brokers.
Joining the FreeDecision Network will put Equilease in front of customers who may not have previously considered using a financing option for their purchase, enabling them to acquire new customers and create incremental revenue opportunities. Furthermore, FreeDecision will help Equilease expand distribution of their financial products and streamline current business processes.
In addition, the Equilease independent broker network will be able to access the Instant Financing Solution via the Internet. The Solution is integrated with major consumer and small business credit reporting agencies and returns a decision on an application, using Equilease's credit criteria, in less than 30 seconds. The ability to give brokers an instant decision on a customer's lease application in seconds is a competitive advantage for Equilease over other equipment finance companies that make decisions manually. Additionally, since Equilease and its brokers are able to communicate electronically, the current telephone and paper intensive process will be eliminated.
For over forty years Equilease has worked with third party lease originators, equipment manufacturers, suppliers and brokers offering a wide range of lease programs to a diverse market. "The ability to return decisions and track applications in real-time will have a positive impact on broker satisfaction," said Greg Minsky, Director of E-Commerce Initiatives at Equilease.
"We are confident that by continuing to provide brokers with best-in-class service, as well as by joining the FreeDecision Network, we will significantly increase our financing of capital assets."
"Our partnership with Equilease is a testament to their desire to provide innovative solutions to their brokers, in addition to taking advantage of new distribution channels," remarked Mitchell Silverman, President and CEO of FreeDecision. "We are confident that the FreeDecision Instant Financing Solution will strengthen the leadership position of Equilease in the leasing market."
About FreeDecision.com
FreeDecision, Inc. is a Silicon Alley-based company that brings instant financing to the point of sale, building next-generation Web-based technology solutions that present shoppers, merchants, and financial institutions with immediate credit decisions. The FreeDecision Instant Financing Solution is currently used by e-commerce leaders to offer financing options to shoppers both on-line, and at physical brick and mortar locations. Founded in 1999, FreeDecision is positioned to be the premier source for facilitating Internet lending.
About Equilease Financial Services
For over 40 years, Equilease has provided billions of dollars of lease financing for domestic and international business servicing a broad range of clientele ranging from Fortune 500 and mid-sized companies to privately held, sole proprietorships. The company is a principal in all transactions, and all funding occurs though its secularization facility. The company is a proud member of the Equipment Leasing Association, United Association of Equipment Lessors, National Association of Equipment Leasing Brokers and Eastern Association of Equipment Lessors. For more information, visit www.freedecision.com.
(It appears there is no freedecision.com web site nor information about the company on the web. One of the thirty or more aggregate funders who thought a "on line" software program would create more sales for brokers, vendors, and of course, the leasing company.
(Equilease remains a very successful company. Here is the latest story in Leasing News. Editor :)
Equilease Wins $260 million portfolio
http://leasingnews.org/archives/Feb2012/2_15.htm#equilease

[headlines]
--------------------------------------------------------------
[headlines]
--------------------------------------------------------------
Classified Ads---Senior Management

(These ads are "free" to those seeking employment or looking
to improve their position)

Philadelphia, PA
27 yrs. exp. sales, ops., credit, strategy, P&L mngmet. Most recently created & executed the biz plans for 2 highly successful Bank-owned small ticket leasing subsidiaries.
email: mccarthy2020@comcast.net
Southern CA
20 years exp. as hands-on leasing CFO, managing accounting, treasury, FP&A, including securitizations, Great Plains/FRx, budgets, risk management. MBA. Also available as interim Controller/CFO, consultant.
Email: leasecfo@gmail.com

Free Posting for those seeking employment in Leasing:
http://www.leasingnews.org/Classified/Jwanted/Jwanted-post.htm
All "free" categories "job wanted" ads:http://www.leasingnews.org/Classified/Jwanted/Jwanted.htm


[headlines]
--------------------------------------------------------------
DePaolo Announces $45.3MM 2nd Q Net Income
Salutes Signature Finance
Signature Bank, New York, (SBNY) announced net income for the 2012 second quarter reached a record $45.3 million with a Tier 1 risk-based 16.45% .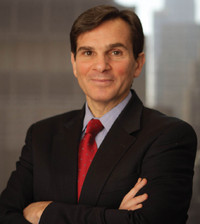 Joseph J. DePaolo
President/CEO
"We continued to demonstrate strength in our financial performance this quarter as evidenced by record earnings and record loan growth as well as significant growth in deposits, " said Signature Bank President and Chief Executive Officer Joseph J. DePaolo." Furthermore, one of the highlights of the 2012 second quarter was the introduction of Signature Financial, our new specialty finance subsidiary. Signature Financial is an excellent growth opportunity for the Bank that further diversifies our revenue streams and is a natural fit for our progress."
"In these uncertain economic times -- where both foreign and U.S. capital markets remain unstable -- we have stayed firmly centered on meeting the banking needs of our clients. For the past decade, our veteran relationship bankers have provided steadfast assistance to our clients throughout various economic cycles. Our outwardly focused commitment to our clients' success is again reflected in the Bank's ongoing strong financial performance, with the 2012 second quarter being a continuation of our pace."
Loans, excluding loans held for sale, grew a record $664.9 million, or 9.0 percent, during the 2012 second quarter to $8.03 billion, versus $7.36 billion at March 31, 2012. At June 30, 2012, loans accounted for 50.6 percent of total assets, compared with 48.2 percent at the end of the 2012 first quarter and 46.7 percent at the end of the 2011 second quarter. Average loans, excluding loans held for sale, were $7.69 billion in the 2012 second quarter, an increase of $632.4 million, or 9.0 percent, from the 2012 first quarter and $1.84 billion, or 31.4 percent, from the 2011 second quarter. The increase in loans for the quarter was primarily driven by growth in commercial real estate and multi-family loans as well as the launch of the Bank's specialty finance business.
Full 2nd Quarter with Financials:
http://leasingnews.org/PDF/SignatureSecondQuarterresults.pdf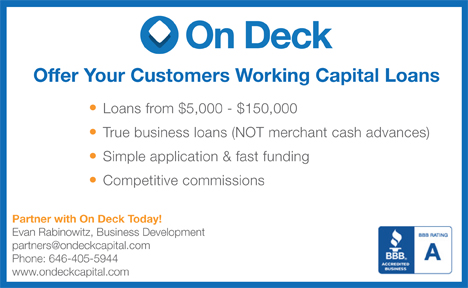 [headlines]
--------------------------------------------------------------
Leasing News Help Wanted


Exp. only, 1 Southeast, 1 West Coast
Looking to Expand Your Career
Base Salary & Commission
resumes to : dmitchem@ifsc.com
www.ifsc.com
Stable, profitable independent lessor, 30 years in business,
Chicago suburbs
For information on placing a help wanted ad, please click here:
http://www.leasingnews.org/Classified/Hwanted/Hwanted-post.htm

Please see our Job Wanted section for possible new employees.
[headlines]
--------------------------------------------------------------
Leasing News Help Wanted Ad Pricing


Take Advantage of this Limited Offer!!!
25% Off regular rate below plus 30 day run
Help Wanted Web Ad New Programs
Classified Ad Section

21 days in a row:
$595 four lines (a space is a line)
($40 each additional line or space)
All you need do is send us the copy or the position description you want to fulfill and we do the rest. We will design the ad with the idea to fit you budget best, as well as recommend a "click to a web page" or seprate full page job description. Lines and spaces determine the price of the "help wanted ad" as the Logo is free as well as company description at the bottom of the ad (not to exceed the number of lines of the ad.) Also free: click to a click to a web site or a full description of the position.

Ads are placed in the "Help Wanted' section by category, alphabetical, with the ad with the most lines first in the group. They appear on the web site and in each news edition at the top, not in flash, but in separate news editions. (The "help wanted" top ad are changed in each news edition in sequence with other "help wanted" ads, mostly in a chronological basis.) The ad always appears in the classified help wanted section in each news edition, plus remains on the web site, even when it appears at the top of the headlines.
Most readers scroll the newsletter, or those directly interested in classified, will click on the headline and go direct to the news edition classified help wanted section, or click on the web site, and go to it at this site.
Leasing News reserves the right to refuse advertising, particularly to a company that has appeared in the complaint bulletin board
[headlines]
--------------------------------------------------------------
Lesley Sterling Recognized for 30 Years of Service
ELFA Vice President of Business and Professional Development
Equipment Leasing and Finance Association President and CEO William G. Sutton, CAE (center, pink tie), recognized Lesley Sterling, Vice President of Business and Professional Development, for her 30 years of service to the association. She is pictured at center holding the engraved crystal bowl presented to her in honor of her tremendous contributions. The event was held at the ELFA all-team Summer Program Status Up-date. The ELFA team joined Sutton in congratulating Sterling,
Sterling joined the association staff in August 1982. Her primary responsibility is to assess the business and professional development needs of the association's members, and to direct and implement the business and professional development activities for the association. These activities include national conferences, workshops, web seminars and the association's e-learning initiatives. Lesley also has liaison responsibilities with a variety of ELFA standing committees and planning committees.
[headlines]
--------------------------------------------------------------
Lessor Escapes NY Evergreen Clause Class Action
by Tom McCurnin, Esq.
Barton, Klugman & Oetting
Los Angeles, California

Many equipment leases contain an automatic renewal provision that provides that the lease will automatically renew unless the lessee sends notice prior to the expiration of the equipment lease. Called "Evergreen Clauses," these clauses are unenforceable under New York law unless the equipment lessor sends a certified mail notice to the lessee informing the lessee to the existence of the clause.

The New York law has been in existence since the early 1950's.
The recent case of Ovitz v. Bloomberg L.P. 18 N.Y.3d 753, 967 N.E.2d 1170 (2012) demonstrates the saying of English poet Alexander Pope that "To err is human, To forgive is divine." In this case, the equipment Lessor certainly violated the statute, but wisely waived the charges, which in this case, cause a potential expensive class action to be dismissed against that Lessor.
In June 2000, plaintiff Bruce Ovitz entered into a two-year lease which provided that the lease would be automatically renewed for successive two-year periods unless Ovitz gave 60 days' prior written notice. The equipment Lessor did not send notice to Ovitz that informed him of the automatic renewal because it was their "standard policy not to give its subscribers any advance notice of the automatic renewal provision or deadline." Ovitz filed a class action suit, claiming deceptive practices for this clear violation of New York's statute. Two weeks after Ovitz filed suit, the Lessor waived the provision and terminated the lease without cost to Ovitz. Whoever thought out this strategy deserves a bonus, because that decision saved the day.
The trial court, while dismissing some of the claims, allowed the class action to go forward. On appeal, the Appellate Division reversed, and threw Ovitz's case out in its entirety due to the fact that Ovitz did not plead actual injury since the Lessor waived its collection of payments and fees. The Appellate Division granted Ovitz the right to appeal, and the case was sent to the New York Court of Appeals.
The Court seemed to admit that the Lessor violated the statute, but was troubled by the fact that Ovitz had not suffered any damage. The deceptive practices act requires a plaintiff to plead and prove that a "defendant is engaging in an act or practice that is deceptive or misleading in a material way and that plaintiff has been injured by reason thereof." The Court held that since the fees were waived, Ovitz had no claim.
In a three page stinging dissent, Justice Pigott wrote that one of the claims, a Declaratory Relief claim, should have survived.
"In my view, the Appellate Division's dismissal went well beyond its function at this stage of the proceeding. This is a declaratory judgment action and, as such, the court's duty was to determine, upon an assumption that the allegations were true, whether Bloomberg violated the automatic renewal statutes—and it is clear that it did. The court's further finding—that there is no private right of action for the violation of such statutes—goes beyond the purpose of a declaratory judgment action. Instead, it concluded that declaratory and injunctive relief is unwarranted since no justiciable controversy remains to support the claim for declaratory relief.
Moreover, plaintiff claims, if a subscriber refuses to pay fees under a "renewed" contract, Bloomberg "unleashes its bill collectors" from its New York headquarters, and bombards subscribers with dunning letters, e-mails, collection notices, and threats, misrepresenting that the subscribers are in breach of the contract; and if they do not pay, Bloomberg threatens to report them to the credit bureaus and refer them to collection agencies. This does not appear to me to warrant the "no harm, no foul" approach the courts have taken to this case.
Whether the case merits class action status is another matter and, in my view, should be left to the sound discretion of the trial court. But this seems to me like an appropriate use of our declaratory judgment jurisprudence, and I would reinstate that cause of action."
The lessons for the equipment lessor here are two fold.
First, read and follow the law of your jurisdiction. Quite frankly, I'm confused why this large New York lessor of financial software and equipment would not know the law in its home State. The allegations once the collector became aware of the law, they blew off the lessee was disturbing to me. So the take away here is to read, understand and follow the leasing law of your jurisdiction. Educate and train your collectors, lest they create a class action lawsuit out of aggressiveness.
Second, once confronted with a potential suit, or in this case, the actual lawsuit, it is never too late to act appropriately. In this case, the Lessor waived the charges relative to the early termination of the Evergreen Clause after the suit was filed. Although this decision came a few weeks late, and probably cost the Lessor thousands in attorney fees for the three cases, that decision saved the day, and the Lessor dodged a bullet.
Tom McCurnin
Barton, Klugman & Oetting
Los Angeles, California
email: tmccurnin@bkolaw.com
Voice: (213) 621-4000
Fax (213) 625-1832
Visit our Web Site at www.bkolaw.com
Ovitz West Law Case:
http://leasingnews.org/PDF/OvitzCase.pdf

Previous Tom McCurnin Articles:
http://www.leasingnews.org/Conscious-Top%20Stories/leasing_cases.html



• Contract Negotiations • Fraud Investigations
• Credit Investigations • Skip-tracing
• Third-party Commercial Collections
John Kenny
Receivables Management
For flat fee or commissions basis

john@jkrmdirect.com | ph 315-866-1167| www.jkrmdirect.com
(Leasing News provides this ad as a trade for investigations
and background information provided by John Kenny)