Wednesday, July 19, 2017


Today's Equipment Leasing Headlines

Violating California Lender's License Law?
This May Prevent You from Being Licensed in the Future
By Tom McCurnin, Leasing News Legal Editor
New Hires---Promotions in the Leasing Business
and Related Industries
Advertising in Leasing News Works
Display Ads
Top Leasing News Websites by Visitors
How You Can Increase Visits to Make the List
Credit Executives Working Remotely
Credittoday.com
Sales Makes it Happen by Scott Wheeler, CLFP
How Do You Communicate?
German Shepherd/Mix
Boulder, Colorado Adopt-a-Dog
Fernando's Movie Reviews
Spider-Man: Homecoming/The Big Sick/
Beauty and the Beast/T2 Trainspotting/Straw Dogs
Jay Leno's Outside the Box
TV Reviews by Kit Menkin
News Briefs---
16 Congressman Write Financial Accounting Standards Board
Multinational Companies Where they Pay Tax/Book Profits
LinkedIn Poll: Bankers Worry About Jobs
Lost to Automation
Blockchain Poised to Deliver Big Savings
to Financial Services Firms
Number of girls taking AP computer-science exam
more than doubles
Broker/Funder/Industry Lists | Features (writer's columns)
Top Ten Stories Chosen by Readers | Top Stories last six months
www.leasingcomplaints.com (Be Careful of Doing Business)
www.evergreenleasingnews.org
Leasing News Icon for Android Mobile Device
You May have Missed---
Baseball Poem
Sports Brief----
California Nuts Brief---
"Gimme that Wine"
This Day in American History
SuDoku
Daily Puzzle
GasBuddy
Weather, USA or specific area
Traffic Live----
######## surrounding the article denotes it is a "press release" and was not written by Leasing News nor information verified, but from the source noted. When an article is signed by the writer, it is considered a "by line." It reflects the opinion and research of the writer.


Please send a colleague and ask them to subscribe. We are free.
Email kitmenkin@leasingnews.org and in subject line: subscribe

[headlines]
--------------------------------------------------------------
Violating California Lender's License Law?
This May Prevent You from Being Licensed in the Future
By Tom McCurnin
Leasing News Legal Editor
California Department of Business Oversight Denies License Application on Grounds That Lessor Operating Illegally Without One for Years
DBO v Financial Services Enterprise Case No. 185141 (May 2017).
Quinton Berry has had his share of bad luck. Last year we reported an administrative cease and refrain order which was confirmed by the agency after a full hearing. The grounds of the order were illegally operating an equipment leasing brokerage house without a license. There was evidence of Mr. Berry cheating customers, keeping deposits and never funding deals.
It's all good—he formed a new company and sought to be licensed. After all, if you can't lick them, join them. The irony is that on May 30, 2017, the Commissioner of the DBO refused to license Berry's company. The grounds? He operated an equipment leasing brokerage without a license for years.
Granted, this is not a typical response by the DBO—I've represented scores of applicants that operated illegally and we got them licensed with a little finesse and apologies.
Berry, however, had a different tactic, he doubled down on the DBO and fought the cease and refrain order tooth and nail to the point of having a full trial on the issues. Granted, that was his right to do so. But playing the litigation game with the DBO, and losing, has consequences. Now, he might have to pick another career.
What are the takeaways here?
• First, If You're Not Licensed, Get Licensed. The longer you delay the harder it makes explaining your illegal activity to the DBO.

• Second, When Filling Out the License Application, Be Honest. I've seen brokers and lenders have to admit that they operated illegally for months or even a year or two. When the DBO asks why you are getting a license now in the face of that prior illegal conduct, "advice of counsel" is usually a good answer.
• Third, Don't Try to Play the Litigation Game With the DBO. The agency has a memory, and don't expect them to forgive and forget. Aggressive litigation with an agency with the discretion to deny a license has consequences.
The bottom line to this enforcement action is that licensing in the State of California is important and adverse enforcement actions may result if you don't get licensed.
Quinton Berry Pioneer - Statement of Issues
http://leasingnews.org/PDF/BerryPioneerStatement2017.pdf
Quinton Berry - Accusations PDF
http://leasingnews.org/PDF/BerryAccusations2017.pdf
Previous Articles on Quinton Berry and DBO:
California DBO Cracking Down on Unlicensed Companies
December Bulletin States the Charge
http://leasingnews.org/archives/Dec2016/12_21.htm#dbo
Attention CLF Funders! Quinton Berry Not Doing Deals in California
He also Reports Appealing California DBO Cease & Desist Order
http://leasingnews.org/archives/Jul2016/07_20.htm#attention
More on Quinton P. Berry re: DOB Cease & Desist
Pioneer Capital, Irvine California
http://leasingnews.org/archives/Jul2016/07_18.htm#more
Unlicensed Broker Subject to Cease & Desist Order
by State of California
http://leasingnews.org/archives/Jul2016/07_18.htm#un
Tom McCurnin is a partner at Barton, Klugman & Oetting
in Los Angeles, California.
Tom McCurnin
Barton, Klugman & Oetting
350 South Grand Ave.
Suite 2200
Los Angeles, CA 90071
Direct Phone: (213) 617-6129
Cell (213) 268-8291
Email: tmccurnin@bkolaw.com
Visit our web site at www.bkolaw.com
Previous Tom McCurnin Articles:
http://www.leasingnews.org
Previous Tom McCurnin Articles:
http://www.leasingnews.org/Conscious-Top%20Stories/leasing_cases.html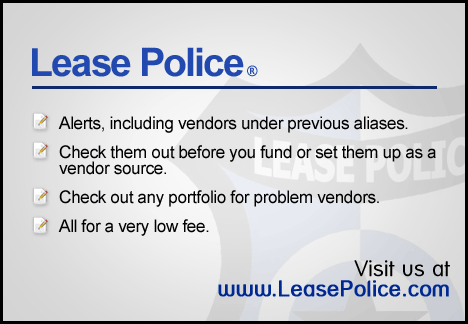 [headlines]
--------------------------------------------------------------
New Hires---Promotions in the Leasing Business
and Related Industries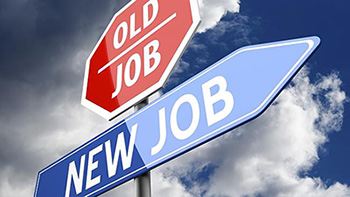 Austin Aims was promoted to Account Executive, Key Equipment Finance, Greater Denver Area. He joined the firm in June, 2016 as Sales Associate; promoted April, 2018, Healthcare Sales Representative. Previously, he was Summer Intern, Melt Sports and Entertainment Marketing (May, 2015 - August, 2015): Manager, Rose Hill Wine and Spirits (January, 2015 – May, 2015); Food Service, Cosmo's Pizza (April, 2014 - August, 2014); Interview Specialist, The Network (May, 2012 - August, 2013); Assistant Manager, Vector Marketing (May, 2010 - August, 2011); Food Runner, Studio Movie Grill (May, 2009 - August, 2010). Education, University of Colorado Boulder, Marketing and Finance, Senior (2012 - 2016). Activities and Societies: Pi Kappa Alpha. Centennial High School (2008 - 2012). https://www.linkedin.com/in/austin-eames-377573ba/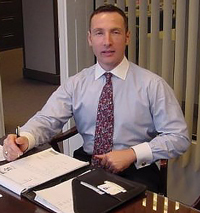 Jay Archambeault was hired as SVP & Director, Key Equipment Finance, Superior, Colorado. He is located in Baltimore, Maryland. Previously, he was Senior Vice President, PNC Equipment Finance, LLC (June, 2008 - June, 2017); Vice President, M&T Bank (June, 1998 - June, 2008); Account Executive, GE Capital (1997 - 1998); Account Executive, Key Equipment Finance (1987 - 1997). https://www.linkedin.com/in/jay-archambeault-747ab642/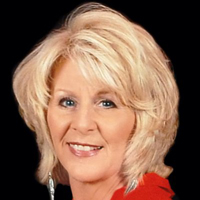 Mary Armstrong, CLFP, was hired as Strategic Account Manager, Marlin Business Services, Corp., Mount Laurel, New Jersey. Previously, she was AVP, Broker Relations Manager II, Financial Pacific Leasing (April, 2008 - June, 2017); Sales Manager, Canon Financial Services, Inc. (September, 2000 - October, 2007). Certifications: Certified Leasing and Financial Professional.
https://www.linkedin.com/in/mary-armstrong-clfp-79b55a11/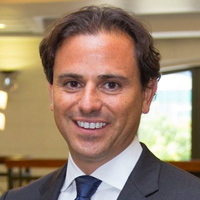 Brian Gallo was hired as COO/CCO, Targeted Lease Capital, Buffalo/Niagara, New York Area. Previously, he was Finance Executive, Finance Services (June, 2015 - July, 2017); President, Blue Bridge Financial, LLC (July, 2009 - June, 2015); Vice President, Evans National Leasing, Inc. (January, 2005 - June, 2009); Vice President, M & C Leasing, Inc. (September, 1999 - December, 2004); Vice President, M & C Leasing, Inc. (September, 1999 - December, 2004); Senior Financial Analyst, MBNA America Bank (1994 -1999). Education: Brunel University, Study abroad curriculum, London; Goldey Beacom College, Master of Business Administration (MBA), Finance. State University of New York at Buffalo. Bachelor's degree, Economics.
https://www.linkedin.com/in/bgallo/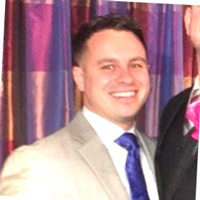 Adam Hughes was hired as ISO Relations, Helo Capital, Rocky Hill, Connecticut. Previously, he was ISO Relations, World Business Lenders, LLC (April, 2014 - July, 2017); Founder & President, InTouch Financials (October, 2009 - February, 2016); Senior Account Manager, Merchant Office, LLC (February, 2013 - April, 2014); Senior Account Manager, First Data Independent Sales (November, 2007 - September, 2009). Volunteer: Staff, Hospital of Special Care Charity Golf Tournament (May, 2013 - Present). Education: Central Connecticut State University. Entrepreneurial and Small Business Operations.
https://www.linkedin.com/in/adam-hughes-534045117/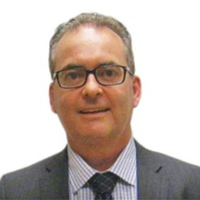 Blake Macaskill was hired as Managing Director at Richie Bros. Financial Services, Toronto, Canada. Previously, he was Managing Director, Canada, CIT (August, 2012 - November, 2016); Regional Vice President, Canada, Rabobank, De Lage Landen (August, 2008 - August, 2012); Director of Sales, Vendor Financial Service, GE Capital (January, 1996 - August, 2008).
Volunteer: Cabinet Member, United Way of Peel Region (January, 2007 - December, 2009). Certification: Six Sigma, Green Belt. https://www.linkedin.com/in/blakemacaskill/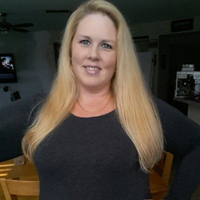 Jamie Mathews was hired as Collector, Diversified Consultants, Inc., Orange Park, Florida. Previously, she was Customer Service Manager, CIT (June, 2005 - April, 2016).
https://www.linkedin.com/in/jamie-mathews-10863bb2/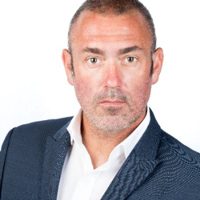 Derek Nutley, CLFP, was hired as Manager of Strategic Partnerships at Ascentium Capital, Kingwood, Texas. He is based out of San Francisco. He continues as Owner, Derek Nutley Photography. He joined Funding Circle, May 2014, as Business Development Manager, Broker Market; promoted August, 2014, Senior Relations Manager, August, 2015. Previously, he was Strategic Account Manager, CHG- Meridian (February, 2012 - May, 2014); Strategic Account Manager, Lenovo Financial Services (CIT Group) (October, 2010 - December, 2011); Strategic Account Manager, CDS UK Plc, Technology Finance Division of the Societe Generale Banking Group (September, 2008 -October, 2010); Sales Manager, Syscap (June, 2001 - July, 2008). Certification: Certified Lease Finance Professional. Language: Afrikaans. Education: Hopwood Hall College, Advanced Diploma in Marketing (1997 -1999); Stirling High School, Matric Exemption (1990 - 1994); Stirling Primary School (1985 - 1989). https://www.linkedin.com/in/dereknutley/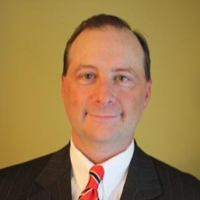 Herb Reeder was promoted to the Huntington National Bank, Cleveland, Ohio to "... capitalize on strong organic growth across Huntington's commercial, equipment finance and public capital portfolios to drive the business unit's continued expansion. He joined the firm January, 2015, and previous position was VP, Lender Finance. Previously, he was Finance Commission, St. James the Greater, White Oak (June, 2012 - January, 2015); VP, Surety & Trade Credit Insurance, Huntington Insurance (January, 2010 - June, 2010); VP, Equipment Finance, Huntington National Bank (October, 2001 - January, 2010); AVP, US Bank (June, 1998 - October, 2001); Account Executive, USI Insurance (fka Thomas E. Wood) (October, 1993 - June, 1998); Surety Underwriter, Travelers (fka USF&G) (July, 1990 - October, 1993). Education: Xavier University, School of Business Administration. MBA. Activities and Societies: Beta Gamma Sigma Honor Society. (2000 - 2002); Miami University, Bachelor of Science (B.S.), Marketing (1986 - 1990). Activities and Societies: Beta Gamma Sigma Honor Society. Miami University, Bachelor of Science (B.S.), Marketing. Activities and Societies: Student Athletic Board. (1986 - 1990). Fisher Catholic High School (1983 - 1986).
https://www.linkedin.com/in/herb-reeder-3632274/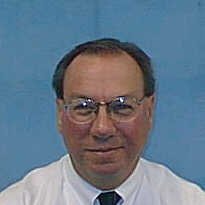 Kim Trombetta was promoted as Senior Vice President to be Director of Sell-Side Syndications for Huntington Equipment Finance, Cleveland, Ohio. He joined the firm October, 2001. Previously, he was Senior Vice President, US Bank (January, 1989 - September, 2001); Vice President, Signet Bank, Unit Manager/Equipment Finance and Leasing (January, 1985 - September, 2001); Vice President, Signet Bank (January, 1985 - January, 1989); Senior District Credit Manager, Westinghouse Credit Corporation (June, 1977 - December, 1984). Education: Michigan State University, BA, Finance (1973 - 1977).
https://www.linkedin.com/in/kim-j-trombetta-7b760416/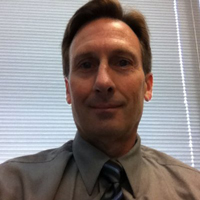 Steven Vannucci was hired in May, 2017, and recently announced as Vice President of BankFinancial Commercial Leasing. He is located in Big Canoe, Georgia. Previously, he was Director, Syndications Solutions (May, 2016 - May, 2017); Senior Vice President, Origin Bank Equipment Finance (August, 2005 - April, 2016); VP Lease Acquisitions, Presidential Bank (May, 2014 - August, 2015); Director of Syndications Solutions (February, 2009 - May, 2014). Prior, he was Vice President, Alter Moneta Corporation (January, 2008 – October, 2008); Vice President, M&I Equipment Finance Company (2006 –2007); Manager Equity Sales, Lease Plan USA, Inc. (2001–2005); Director, Syndications, Pure Markets Corporation (2000 – 2001); Syndication Manager. CIT, Equipment Finance (1999 – 2000); Senior Transaction Manager, Third Party Origination Group (1995 – 1999). He joined GE Capital, January, 1986, as Regional Credit Analyst, and February, 1988, became an accountant executive, leaving in 1995. Prior he was Corporate Audit Staff and Loan Officer, M&I Marshall & Ilsley Bank (January, 1983 – January, 1986). Education: University of Wisconsin-Madison, MBA, Finance (1985 – 1986). University of Wisconsin-Madison, BBA, Finance (1979 – 1983).
https://www.linkedin.com/in/steven-vannucci-55886712/
[headlines]
--------------------------------------------------------------
Advertising in Leasing News Works
Display Ads
"Leasing News is the only place that I run ads and I don't anticipate that this will change anytime soon. This because the target audience is perfect for RapidAdvance and we are getting a good return on our advertising dollars with you."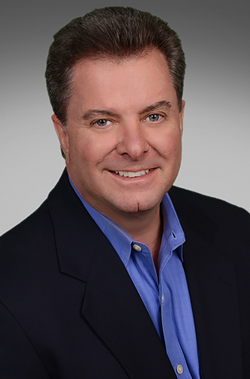 Jeff Schubert
Director of Strategic Partnerships
RapidAdvance®
Display Ad Information:
http://www.leasingnews.org/Classified/Banner/Banner_post.htm
[headlines]
--------------------------------------------------------------
Top Leasing News Websites by Visitors
How You Can Increase Visits to Make the List
FinTech #102 by Alex Vasilakos
There's little doubt that a lot of time, effort, and resources went into the design and launch of your new website. After spending much time- and labor-intensive processes, the temptation may be to simply sit back and wait for all of that hard work to pay off. Doing so, however, could potentially undermine all of the time and effort that you've just exerted. Remember that no matter how well your site was designed, it's virtually impossible to start earning front page rankings on day one. While an organic search strategy may work out over the long-term, you will likely have to jumpstart your efforts along that path. Thus, it can truly be said that once you've rolled out your new site, the real work begins.
Ways to Jumpstart Your Web Traffic
Having invested so much into the endeavor of creating your new site, you'll of course want to also do what's necessary to maximize your efforts. In the days immediately following your site's launch, there are some basic online marketing strategies that you can turn to that will help generate web traffic spikes which will help justify your efforts while your organic search results continue to improve. One easy way to do this is through a pay-per-click (PPC) ad campaign. PPC accomplishes basically the same thing as ranking optimization; you just have to pay for it. Yet it requires the same understanding of your targeted audience and the popular key terms they use in their online searches. You don't necessarily need to dedicate an inordinate amount to your PPC; even a small investment can produce significant increases in your web traffic volumes.
Once you've lured visitors to your new site, the trick is to then not give up on them until they're ready to convert over into clients. Unfortunately, that doesn't always happen on the first visit. However, retargeting customers allows you to keep your brand fresh in their minds, even after they leave. When visitors enter your site, a cookie is dropped into their web browser, which remains with them once they leave. This allows your ads to essentially follow them out the door, keeping your name in front of them even as they might be researching other options in your space. The point of all of this is to ensure that you remain at the front of their minds when the time comes for them to make a purchasing decision. They then return to buy, and hopefully continue to expound the benefits of your new site to other potential clients.
Build Up the Hype
The tools described above work well in supporting your site during the post-launch period. At the same time, you shouldn't overlook the steps that you (or your marketing partner) can take to help spread the word, either. The launching of a new site should be a special event in the lifecycle of your company, yet current and prospective clients will only see it that way if you treat it as such. Consider, then, the following methods that can be employed to pump up your site's launch:
Press releases: Don't make the mistake of thinking that the launch of your new site isn't newsworthy. Nearly every business sector is supported by industry specific publications. These offer you a terrific opportunity to engage with new clients. A simple press release detailing your new site, as well as the planning that went into it and its purpose, can serve as a great introduction to your targeted audience. Don't overlook potential customers in your local market, either. Put out a release in the business or technology section of your local news publication.
Email marketing: It's time to take advantage of all of those email addresses you've collected from customers over the years. The chief concern that many share regarding email marketing is that it can be considered intrusive. However, the information that you have on hand has come from customers who've purchased your services before (or least expressed an interest in doing so). Thus, the ice between you has already been broken. If you're not already sending out an advertising newsletter through your email distribution list, the announcement of your new website offers the perfect chance to start.
Social media marketing: Along with your email marketing, announcing the launch of your site through Facebook, LinkedIn, or Twitter allows you to connect to an audience with whom you've already established a relationship. These channels allow you to communicate to followers to show that you've taken their feedback and used it to make their online experience better. Such interaction can help build up the sense of online community and engagement with your social media followers.
One word of caution: When announcing your new site through email or social media, wait a couple of weeks until after your launch so that you have the chance to work out any initial issues that may arise. That way, when those you've reached out to follow the link to your new site, they land on a page that's performing optimally.
Designing and building a brand new website offers the perfect opportunity to rekindle excitement in your brand. Don't let the momentum that process generates slip away by failing to promote the site to your existing clients, as well as new customers. And yes, you might have a great website, but if no one visits it, you won't make the Leasing News list of top websites.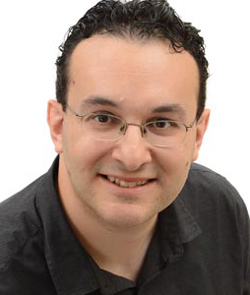 Alex Vasilakos
Director of Marketing
The Finance Marketing Group
Alex@financemarketing.com
Office: 518-591-4645x102 / Fax: 518-677-1071
90 State Street, Suite 1500, Albany, NY 12207
Currently, Alex works exclusively with financial services companies but his depth of knowledge and experience can help design and implement long-reaching strategies for businesses across all industries.
Alex entered advertising and marketing in 2003 as the industry landscape shifted from traditional print to digital media. In that time, he has worked with numerous large accounts .in both healthcare and financial services, and has helped small and medium-sized businesses grow and flourish in their respective digital markets. He has won countless awards for creative direction and strategy, and is certified by Google Partners in both AdWords and Analytics.
Previous Financial Technology Articles
http://www.leasingnews.org/Conscious-Top%20Stories/fintech.html
[headlines]
--------------------------------------------------------------
Credit Executives Working Remotely
Credittoday.com

(Our forum for senior level credit execs) asked the group for advice about working remotely. Rhona Schuerbeke, Director of Customer Financial Services, USA for Convoy Supply (Surrey, BC), and now with Sinclair Dental Company, had some great advice.
Schuerbeke makes a distinction between working "remotely," which is at a remote office, rather than a headquarters office, and working from home, which is, of course, self-explanatory. She works remotely, out of a branch office, rather than at their headquarters office, and she had previously worked at a home office for over 10 years.
She noted that credit team members all have laptops, providing the ability to work from home when required.
Some of the conditions that allow for team members to work from home include weather, a sick family member, or a power outage at their location.
The opportunity to work from home "is not taken for granted or abused," she shared, but is seen as a privilege. Some of their credit team members also work remotely from their various branch locations, all reporting to her.
How does Schuerbeke manage a remote team? Here are her tips:
1. Keep in touch. "If you are able to visit your remote team members - support this as much as you can." She visits her US team every quarter at a minimum. She also contacts them by phone on a regular basis to see how things are going, discuss concern areas, gain updates, speak about new implementations, and more. "Communication is vital with remote management," she says.

2. Seek peer feedback.

3. Create an online collaborative board where their credit metrics and interesting articles are placed for them to view.

4. Use metrics to bring awareness to individual and team performance.

5. Applications for credit (and other forms) have all become paperless. Their files and documents are kept electronically in a safe secure environment, thereby eliminating the need for document storage on site.

6. Be organized. Schuerbek believes that organization is the key to success.
Thanks for reading!

The Editors at Credit Today
540-343-7500
Editor@CreditToday.net
PS. If you're hiring, use our job board - www.CreditJobsToday.com - to find the very best candidates in the profession!



[headlines]
--------------------------------------------------------------
Sales Makes it Happen by Scott Wheeler, CLFP
How Do You Communicate?
Communication between originators and their clients continues to evolve in the commercial equipment leasing and finance industry. I recently explained to a group of Millennials that 30 years ago, most of my contact with vendors and end-users was in person. Originators were road warriors who met with clients often, face-to-face. Over the years, communications have become easier and often more efficient with the following tools:
fax (obsolete now, but revolutionary at the time)
email
cell phone calling
texting
social media (LinkedIn, Facebook, twitter)
electronic file sharing
webinars
video conferencing
With all these excellent communication tools the questions remain: Are we communicating effectively with our clients? Or, are we becoming more distant from the true decision-making process? Has the automation of communications created less meaningful interaction between the originator and her potential client? Are we or our clients hiding behind the exact tools that were created to enhance communication? Are the tools hindering our ability to best know our customer?
The next generation of professionals (Millennials) have only known the world of technology. It is, for many, their first language. In the next three to ten years, Millennials will be the main decision makers of new equipment acquisitions. They will be our prime clients and will expect their financial partners to speak their language, to communicate through technology. Therefore, originators must be proficient in using the newest and best communication tools available. Automation is a communication enhancer, especially when it is used in conjunction with an old fashioned, meaningful conversation between two professionals.

Reach Out and Touch Your Clients
If you are under 35 years of age, you are encouraged to participate in our annual survey for Thriving Millennials in the Commercial Equipment Leasing & Finance Industry by clicking here:
https://www.surveymonkey.com/r/JDDX9SC
Scott A. Wheeler, CLFP
Wheeler Business Consulting
1314 Marquis Ct.
Fallston, Maryland 21047
Phone: 410 877 0428
Fax: 410 877 8161
Email: scott@wheelerbusinessconsulting.com
Web: www.wheelerbusinessconsulting.com

Sales Makes it Happen articles:
http://www.leasingnews.org/Legacy/index.html

[headlines]
--------------------------------------------------------------
Fernando's View
By Fernando F. Croce
Engaging superhero action ("Spider-Man: Homecoming") and raunchy-sweet comedy ("The Big Sick") come to theaters, while new DVD releases include a live-action Disney remake ("Beauty and the Beast"), a melancholy sequel ("T2 Trainspotting"), and an unsettling classic ("Straw Dogs").
In theaters: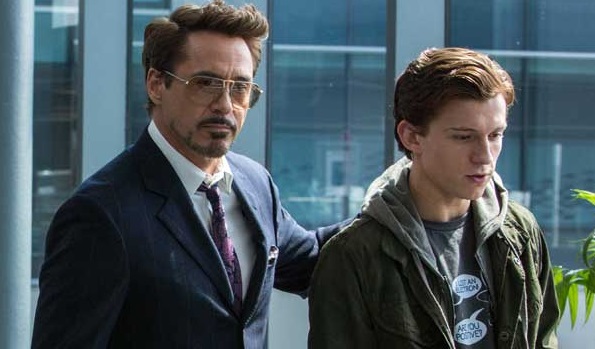 Spider-Man: Homecoming (Columbia Pictures): Even viewers wary of endless superhero reboots should have a blast in the new version of Marvel's arachnoid star, thanks to its generous doses of charm and humor. Following the thread started on the Avengers movies but focusing instead on young Peter Parker (engagingly played by Tom Holland), who enjoys his superpowers but needs a mentor in order to develop them. Enter Tony Stark aka Iron Man (Robert Downey, Jr.), who helps Peter embrace his new identity while continuing his studies and romance with shy classmate Michelle (Zendaya). But will he be ready when time comes to face his first foe, the greedy businessman known as Vulture (Michael Keaton)? Keeping things fast, humorous and boyish, the movie (directed by Jon Watts) is an engaging, light-on-its-feet blockbuster.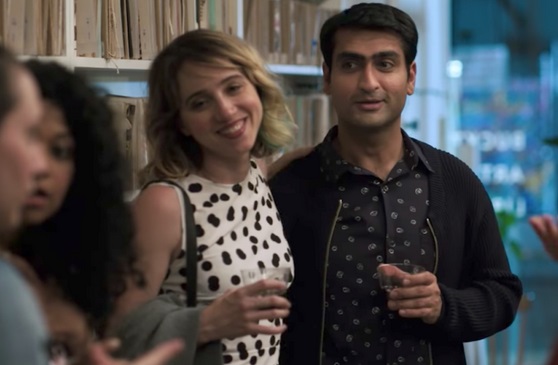 The Big Sick (Lionsgate): Modern love and cultural identity mix in this disarming romantic comedy, directed by comic veteran Michael Showalter ("Wet Hot American Summer"). Kumail Nanjiani stars as Kumail, a Pakistani stand-up comedian who crosses paths with Emily (Zoe Kazan) during one of his shows, and a relationship begins to bloom. Their feelings for each other are complicated, however, not just by their unease with serious commitment, but also by their fears about culture clash regarding their families. Those fears must be faced head-on when Emily falls ill and Kumail finds himself growing close to her parents (Ray Romano, Holly Hunter). Carrying the patented sweet-raunchy stamp of producer Judd Apatow, Showalter's movie offers a laidback, often uproarious and ultimately poignant portrait of the ecstasies and struggles of interracial romance.

Netflix Tip: The great cinematic chronicler of American nightmares, George A. Romero (1940-2017) revolutionized the horror genre with his bloody, acute, and devastating movies. So check out Netflix for this hugely influential artist's top works, which include "Night of the Living Dead" (1968), "The Crazies" (1973), "Martin" (1977), "Dawn of the Dead" (1978) and "Creepshow" (1982).
On DVD: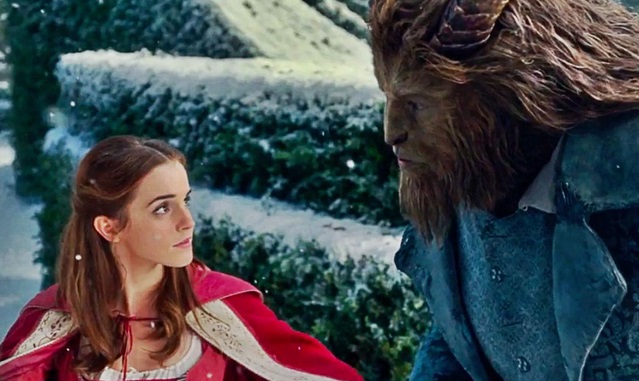 Beauty and the Beast (Disney): The first animated film to be nominated for a Best Picture Oscar, 1991's "Beauty and the Beast" cemented Disney's comeback in the early 1990s. So it's no surprise to see the studio returning to that fairy-tale in this colorful and tuneful live-action version, directed by Bill Condom ("Dreamgirls"). Closely following the famed French fable, the plot chronicles the unlikely romance that blooms between Belle (Emma Watson), a young, strong-willed provincial girl, and the bad-tempered Beast (Dan Stevens) who holds her prisoner in his enchanted castle. Among the gallery of beloved characters are Lumiere (Ewan McGregor), Cogsworth (Ian McKellen), and Mrs. Potts (Emma Watson), as well as the Beast's brawny rival Gaston (Luke Evans). Fans of the original should swoon for this version, which features new versions of Disney's celebrated songs.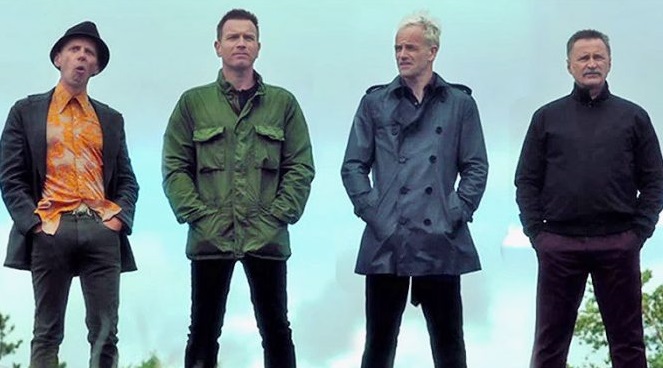 T2 Trainspotting(Sony): One of the most iconic movies from the 1990s gets a revisit in this highly-anticipated sequel to 1997's cult hit "Trainspotting," which reunites Oscar-winning director Danny Boyle ("Slumdog Millionaire") with his cast. The original followed a gaggle of scrappy Scottish youngsters wadding through a world of crime, drugs, and nihilism. Set twenty years later, the new film stages a reunion for the various wayward characters, with Renton (Ewan McGregor, returning to his breakthrough role) coming back home. Awaiting him are his old colleagues Spud (Ewen Bremmer) and Sick Boy (Jonny Lee Miller), as well as the volatile Begbie (Robert Carlyle), who has not forgotten his betrayal. While the first film was steeped in the characters' anger, Boyle's affecting sequel evinces a more mellow and melancholy mood, and it's worth the trip.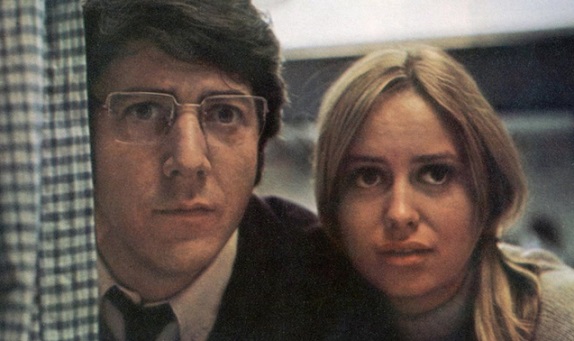 Straw Dogs (Criterion): Never one to shrink from controversy, tough-guy director Sam Peckinpah ("The Wild Bunch") had one of his most hotly debated movies with this unsettling drama from 1971. Set in a rural hamlet in England, the story centers on an American intellectual named David (Dustin Hoffman) and his wife Amy (Susan George), who come to the isolated community to get away from violence and instead find lots of it. Bullied by the locals, they react in very different ways as tension builds ruthlessly. When events involving the town simpleton (David Warner) lead an angry mob to David and Amy's home, the hostility quickly escalates into full-blown war. At times difficult to watch but masterfully crafted, Peckinpah's unflinching exploration of inner brutality remains ferocious after all these years.
[headlines]
--------------------------------------------------------------
German Shepherd/Mix
Boulder, Colorado Adopt-a-Dog
Buddy
ID # 29750911
Male
Age: 11 years, 9 months
Weight: 94 pounds
Here Since: 07/05/2017
Fee: $19.00
"This sweet guy is sure to steal your heart! Just a bit unsure of himself in the shelter environment, Buddy can't wait to meet a gentle family to call his own. Buddy is sensitive to loud sounds such as thunder and fireworks and will require a family committed to helping him feel safe and secure during those events. Buddy is most at ease in the presence of another dog and would likely be most successful in a home with another dog."
Humane Society of Boulder Valley
2323 55th Street, Boulder, CO 80301
Phone: (303) 442-4030 Fax: (303)-565-5151
Animal Shelter Hours
Monday - Friday
Adoptions and Animal Visitation:
11:00 a.m. - 6:30 p.m.
Adopt a Pet
http://www.adoptapet.com/
[headlines]
--------------------------------------------------------------
Jay Leno's Outside the Box
TV Reviews by Kit Menkin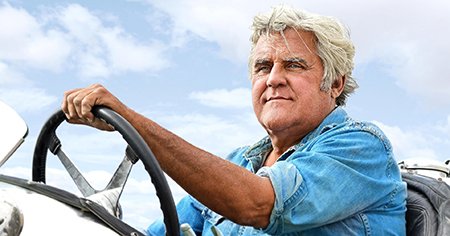 "This week's all new episode of Jay Leno's Garage is dedicated to the vehicular rule-breakers! First, Jay takes us back to the 1960's when there were no rules! He cruises in the 1969 Pink Panthermobile and chats with legendary sixties customizer Ed Newton. Then he checks out Jeff Dunham's wacky garage, hits the Las Vegas strip in a giant art car made for Burning Man, splashes through the desert in a Cadillac-turned-hot tub, and drives a car made from cannabis — all to see just how outside the box he can get!"
Wednesday 10PM ET/PT CNBC

TV Reviews by Kit Menkin
http://www.leasingnews.org/Conscious-Top%20Stories/tv_reviews.htm
[headlines]
--------------------------------------------------------------
News Briefs----


16 Congressman Write Financial Accounting Standards Board
Multinational Companies Where they Pay Tax/Book Profits
http://www.leasingnews.org/PDF/FASBReporting2017.pdf
LinkedIn Poll: Bankers Worry About Jobs
Lost to Automation
http://www.newsmax.com/SciTech/automation-robots-jobs-banking/2017/07/17/id/802153/
Blockchain Poised to Deliver Big Savings
to Financial Services Firms
http://www.datamation.com/applications/blockchain-poised-to-deliver-big-savings-to-financial-services-firms.html
Number of girls taking AP computer-science exam
more than doubles
http://www.seattletimes.com/business/technology/number-of-girls-taking-ap-computer-science-exam-more-than-doubles/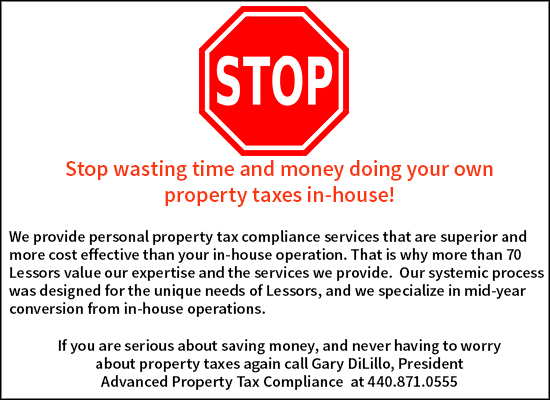 [headlines]
--------------------------------------------------------------

You May Have Missed---
Bank of America, Chase Pull Ahead of Wells Fargo
in Mobile User Growth
https://bankinnovation.net/2017/07/bofa-and-chase-pull-ahead-of-wells-in-mobile-user-growth/
[headlines]
--------------------------------------------------------------
Baseball Poem

WHAT DOES HE KEEP IN HIS BAG?
The slugger keeps something in his bag,
The dark green canvas one that he lugs
To practices and games alike, carrying
His glove separately and his cap on his head
And his cleats already laced tightly.
There is something else that he keeps
In the bag that sits with him on the bench,
That he places carefully in the corner
When he takes the field and checks it
First when he clomps back in.
Everyone has seen him unzip
The long zipper across the top and
Reach inside for something, then pull
His huge hand back without powder
On it or anything sticky. When
Whatever it is moves around, it does
Not create the bulging straight lines
Of books or notebooks. From the way
He carries the bag, it does not appear
To be heavy; in fact, several players
Have discreetly checked the weight,
Jiggling it like a Christmas present.
The slugger is friendly, even to rookies,
And earns his magnanimous salary
Over and over, but he has this green
Canvas bag with something in it
That worries us all.
Written by Tim Peeler
"Waiting for Godot's First Pitch"
More Poems from Baseball
Published by McFarland and Company
[headlines]
--------------------------------------------------------------

Sports Briefs----
Adam Silver Expects Sports Gambling to Be Legalized
'In the Next Few Years'
http://bleacherreport.com/articles/2722453-adam-silver-expects-sports-gambling-to-be-legalized-in-the-next-few-years
Michael Vick: Kaepernick needs a haircut for job search
http://www.sacbee.com/sports/nfl/article161914133.html
[headlines]
--------------------------------------------------------------


California Nuts Briefs---
SF Bay Area rent increases leave wage gains in the dust
http://www.mercurynews.com/2017/07/17/bay-area-rent-increases-far-outstrip-wage-gains/
CalTrans: Highway 1 reopens at Paul's Slide south of Big Sur
http://www.sfgate.com/local/article/CalTrans-Highway-1-reopens-at-Paul-s-Slide-south-11297816.php
[headlines]
--------------------------------------------------------------



"Gimme that Wine"

http://www.youtube.com/watch?v=EJnQoi8DSE8
Rare Leonetti Cab vertical goes on auction block
http://www.greatnorthwestwine.com/2017/07/18/rare-leonetti-cab-vertical-goes-auction-block/
WineDirect opening big high-tech Napa Valley fulfillment center
http://www.northbaybusinessjournal.com/northbay/napacounty/7190386-181/winedirect-napa-fulfillment-center?artslide=0
Free Mobile Wine Program
http://leasingnews.org/archives/Feb2010/2_26.htm#mobile
Wine Prices by vintage
http://www.winezap.com
http://www.wine-searcher.com/
US/International Wine Events
http://www.localwineevents.com/
Leasing News Wine & Spirits Page
http://two.leasingnews.org/Recommendations/wnensprts.htm

[headlines]
----------------------------------------------------------------
This Day in American History
1692 - Five Massachusetts women were hanged for witchcraft. Fifteen young girls in the Salem community charged as many as 150 citizens in the area with witchcraft during the greater part of this year. The Salem witch hunt was unleashed in March of the year when some children, called upon to explain their odd behavior, claimed that three old women had bewitched them. The women were tried, convicted, and condemned on the testimony of the children. Although Governor William Phis halted the trails in October, 1692, by January, 1693, twenty persons condemned for witchcraft had been executed and two had died in prison. The first person executed for witchcraft in America was Margaret Jones of Charlestown, Mass. Gov. John Winthrop wrote "that she was found to have such a malignant touch, as many persons, (men, women and children), whom she stroked or touched with any affection or displeasure, etc., were taken with deafness...or other violent pains or sickness...Her behavior at the trial was very intemperate, lying notoriously, and railing upon the jury and witnesses, etc., and in the like distemper she died."
1701 - Representatives of the Iroquois Confederacy signed the Nanfan Treaty at Albany, NY, ceding a large territory north of the Ohio River to England.
1814 - Samuel Colt (d. 1862) was born in Hartford, CT. An industrialist and inventor, he founded Colt's Patent Fire-Arms Manufacturing Company (today Colt's Manufacturing Company), and made the mass production of the revolver commercially viable. His use of interchangeable parts helped him become one of the first to use the assembly line efficiently. Moreover, his innovative use of art, celebrity endorsements, and corporate gifts to promote his wares made him a pioneer in the fields of advertising, product placement, and mass marketing.
1817 - Birthday of Mary Ann Ball Bickerdyke (d. 1901), Knox County, OH. Known as Mother Bickerdyke for her nursing and sanitary commission work during the Civil War, she turned to the work after witnessing the appalling conditions that male nurses and doctors considered normal for hospitals. She would serve at the site of 19 battles. She petitioned in vain for pensions for veterans and nurses after the hostilities.
1825 - The American Unitarian Association was founded by members of the liberal wing of the Congregational churches in New England.
http://www.americanunitarian.org/
1845 - The last great fire to affect Manhattan began early in the morning and was subdued that afternoon. The fire killed 4 firefighters, 26 civilians, and destroyed 345 buildings.
1848 - A convention concerning the rights of women, called by Lucretia Mott and Elizabeth Cady Stanton, was held at Seneca Falls, NY. The issues discussed included voting, property rights and divorce. The convention drafted a "Declaration of Sentiments" that paraphrased the Declaration of Independence, addressing man instead of King George, and called for women's "immediate admission to all the rights and privileges which belong to them as citizens of the United States." This convention was the beginning of an organized women's rights movement in the US. The most controversial issue was Stanton's demand for women's rights to vote.
(lower half of: http://memory.loc.gov/ammem/today/jul19.html )
1860 - Birthday of Lizzie Andrew Borden (d. 1927), Fall River, MA. She was suspected but acquitted of the double murders of her father and her step-mother. There was a great deal of circumstantial evidence, but lack of a murder weapon or blood on her clothes stymied prosecutors. The women of the city of Fall River, Massachusetts, supported her by crowding the courtroom and, after the acquittal, ostracized her. Their attitude plus other factors indicate that she was an abused child/woman. If she committed the murders, she had to have help from people outside the home to cover up the evidence. Contrary to some rumors, the murder hatchet was never found.
1863 - At Buffington Island in Ohio, CSA Gen John Hunt Morgan's raid into the north was mostly thwarted when a large group of his men were captured while trying to escape across the Ohio River. Morgan's Confederates, during the 46-day raid, covered more than 1,000 miles, beginning in Tennessee and ending in northern Ohio. Morgan's raid coincided with the Vicksburg and Gettysburg campaigns, though it was not directly related to either. However, it was meant to draw away tens of thousands of US troops away from these major campaigns and to frighten Northern civilians into demanding their troops be recalled to defend them.
1865 – Charles H. Mayo (d. 1939) was born in Rochester, MN. With his brother, William J. Mayo and five others, he was one of the founders of the Mayo Clinic.
1869 - [published 1911 is about his summer there in 1869] "My First Summer in the Sierra" ---John Muir in Yosemite
http://memory.loc.gov/ammem/today/jul19.html
1881 - Surrender of Sitting Bull and 186 followers, crossing the Canadian border into US; Army breaks its amnesty promise and jails him at Fort Randall, Dakota Territory.
1883 - Max Fleischer (d. 1972) was born in Krakow, Austria-Hungary. Fleischer was a pioneer in the development of the animated cartoon and served as the head of Fleischer Studios. He brought such animated characters as Koko the Clown, Betty Bop, Popeye and Superman to the movie screen and was responsible for several technological innovations.
1886 - Third hurricane in one month crosses Florida causing great damage from Cedar Keys to Jacksonville
1902 – John McGraw made his debut as manager of the New York Giants, losing 5-3 to the Phillies. He would stay on until 1932, winning three World Series.
1902 - Birthday of clarinet player William "Buster" Bailey (d. 1967), Memphis, TN
http://www.redhotjazz.com/BusterBailey.html
http://www.amazon.com/exec/obidos/ASIN/B000000GCZ/greatdayinharlem/
102-8899986-2380120
1909 - With men on first and second, Cleveland shortstop Neal Ball catches Ambrose McConnell's line drive, gets Heinie Wagner at second, and then tags Jake Stahl completing the first modern Major League unassisted triple play in a 6-1 win over the Red Sox.
1910 – Pitching for the Cleveland Indians, Cy Young won his 500th game, the only pitcher in Major League history to do so. He finished his Hall of Fame career with 511, a record many believe is the most unbreakable in all of sport.
1911 - Former circus acrobat Walter Carlisle completes an unassisted triple-play for Vernon (LA) of the Pacific Coast League when he catches a ball in shallow centerfield flips and touches second base and beats the runner back to first base.
1913 - Trombonist Charlie Teagarden (d. 1984) birthday, Vernon, TX.
http://shopping.yahoo.com/shop?d=product&id=1927007162&clink=dmmu.artist&a=b
1916 - Birthday of Eve Merriam (d. 1992), Philadelphia, PA. A poet, playwright and author of more than 50 books for both adults and children. Merriam's works, which often focused on feminism, include "It Doesn't Always Have to Rhyme," "After Nora Slammed the Door," "The Women's Unfinished Revolution," "Mommies at Work," and a book of poems attacked by authorities as glamorizing crime, "The Urban Mother Goose." Her play "Out of Our Father's House," portraying the lives of American women, was presented on public television, "Great Performances" series. She also wrote the first documentary of women's rights for network TV, "We the Women."
http://www.poets.org/poets/poets.cfm?prmID=160
1921 - Birthday of Medical physicist Rosalyn Yalow (d. 2011), New York City. Along with Andrew V. Schally and Roger Guillemin, in 1977, Yalow was awarded the Nobel Prize for Physiology or Medicine. Through her research on medical applications of radioactive isotopes, Yalow developed RIA, a sensitive and simple technique used to measure minute concentrations of hormones and other substances in blood or other body fluids. First applied to the study of insulin concentration in the blood of diabetics, RIA was soon used in hundreds of other applications.
http://spot.colorado.edu/~gamow/george/1987bio.html
1922 - Birthday of George McGovern (d. 2012), Mitchell, SD. Vietnam antiwar activist, Senator, presidential candidate in 1972.
1933 – For the first time in Major League history, brothers on opposing teams homered in the same game. Red Sox catcher Rick Ferrell hit his home run off brother Wes of the Cleveland Indians while Wes hit his off Hank Johnson in the 3rd inning. He will wind up his career with 38 homers in 548 games. Rick will hit only 28 in 1,884 games.
1936 - 17-year-old Iowa farm boy Bob Feller made his Major League debut, pitching one inning of relief against the Senators for the Cleveland Indians in Washington, D.C. The fireballer allowed no hits and no runs, striking out none, walking two.
1937 - Country singer George Hamilton IV (d. 2014), was born in Winston-Salem, North Carolina. Hamilton became much more popular in Canada and Britain than in the US. In Canada, this popularity stemmed from his close association with the songs of Gordon Lightfoot. Hamilton became friendly with Lightfoot in 1965 and recorded such Lightfoot tunes as "Early Morning Rain" and "Canadian Railroad Trilogy." Hamilton began to work with other Canadian writers as well, and later signed with RCA's Canadian division. Hamilton also was the host of the Canadian TV show "North Country" for five years.
http://www.countrypolitan.com/bio-george-hamilton-iv.php
1939 - Jack Teagarden and his orchestra recorded "Aunt Hagar's Blues" for Columbia Records. Teagarden provided the vocal on the session recorded in Chicago, IL.
http://www.redhotjazz.com/teao.html
1939 - Bud Freeman and his Summa Cum Laude Orchestra record "The Eel."
http://www.redhotjazz.com/freeman.html
http://centerstage.net/music/whoswho/BudFreeman.html
http://www.venerablemusic.com/JazzA-MRecordPages/ASL_5280.htm
http://www.interstatecd.com/bio/biopage.P+++++6528.html
1940 - Charlie Barnet Band records "Pompton Turnpike" (Bluebird 10825)
http://www.parabrisas.com/d_barnetc_f.html
http://music.barnesandnoble.com/search/product.asp?ean=743625524727
http://www.jazz-angebote.de/9799897.htm
1940 - Pop music record charts for single songs were published by the music trade newspaper Billboard. The first song to hit No. 1 in the pop charges was Tommy Dorsey's "I'll Never Smile Again," sung by Frank Sinatra
1941 - Birthday of guitarist Phil Upchurch, Chicago, IL
1941 - Birthday of singer Vikki Carr was born Florencia Bisenta deCasilla-Martinez Cardona, El Paso, Texas.
http://vikkicarr.net/
1942 – German Adm. Donitz ordered the last U-boats to withdraw from their United States Atlantic coast positions in response to the effective American convoy system.
1944 - Top Hits
"I'll Be Seeing You" - Bing Crosby
"Long Ago and Far Away" - Helen Forrest & Dick Haymes
"Amor" - Bing Crosby
"Straighten Up and Fly Right
- King Cole Trio
1944 - Some 1,200 8th Air Force bombers bombed targets in SW Germany. Some 500 15th Air Force Liberators (Flying Fortresses) bombed the Munich vicinity.
1944 - CHRISTENSEN, DALE ELDON, Medal of Honor
Rank and organization: Second Lieutenant, U.S. Army, Troop E, 112th Cavalry Regiment. Place and date: Driniumor River, New Guinea, 16-19 July 1944. Entered service at: Gray, lowa. Birth: Cameron Township, lowa. G.O. No.: 36, 10 May 1945. Citation: For conspicuous gallantry and intrepidity at the risk of his life above and beyond the call of duty along the Driniumor River, New Guinea, from 16-19 July 1944. 2d Lt. Christensen repeatedly distinguished himself by conspicuous gallantry above and beyond the call of duty in the continuous heavy fighting which occurred in this area from 16-19 July. On 16 July, his platoon engaged in a savage fire fight in which much damage was caused by 1 enemy machinegun effectively placed. 2d Lt. Christensen ordered his men to remain under cover, crept forward under fire, and at a range of 15 yards put the gun out of action with hand grenades. Again, on 19 July, while attacking an enemy position strong in mortars and machineguns, his platoon was pinned to the ground by intense fire. Ordering his men to remain under cover, he crept forward alone to locate definitely the enemy automatic weapons and the best direction from which to attack. Although his rifle was struck by enemy fire and knocked from his hands he continued his reconnaissance, located 5 enemy machineguns, destroyed 1 with hand grenades, and rejoined his platoon. He then led his men to the point selected for launching the attack and, calling encouragement, led the charge. This assault was successful and the enemy was driven from the positions with a loss of 4 mortars and 10 machineguns and leaving many dead on the field. On 4 August 1944, near Afua, Dutch New Guinea, 2d Lt. Christensen was killed in action about 2 yards from his objective while leading his platoon in position. 2d Lt. Christensen's leadership, intrepidity, and repeatedly demonstrated gallantry in action at the risk of his life, above and beyond the call of duty, exemplify the highest traditions of the U.S. Armed Forces.
1945 - The USAAF struck the cities of Choshi, Hitachi, Fukui and Okazaki with 600 B-29 Superfortress bombers dropping some 4000 tons of bombs. It is largest deployment of the bomber type yet.
1946 - Marilyn Monroe was given her first screen test at Twentieth Century-Fox Studios. Even with no sound, this test was all they needed to sign her first contract. Beginning with "Scudda-Hoo! Scudda-Hay!" in 1948 and ending with "The Misfits" in 1961, Monroe made a total of 29 films during her short career.
1948 - "Our Miss Brooks," starring Eve Arden and Gale Gordon, debuted an attack on an enemy machinegun on CBS radio. Arden played the role of Connie Brooks. The program stayed on radio until 1957, running simultaneously on TV from 1952 to 1956. Miss Brooks taught English at Madison High School. Her pal, the bashful, biology teacher Philip Boynton, was played by Robert Rockwell. The crusty, blustery principal of Madison High, Osgood Conklin, was none other than Gale Gordon. Supporting Eve Arden was Jane Morgan as Miss Brooks' landlady, Mrs. Davis. The main problem child in the classroom, the somewhat dimwitted Walter Denton was Richard Crenna.
http://www.pe.net/~rnovak/omb.html
http://us.imdb.com/Details?0044287
1949 - Singer Harry Belafonte began recording for Capitol Records. The first sessions included "They Didn't Believe Me" and "Close Your Eyes." A short time later, Capitol said Belafonte wasn't "commercial enough," so he signed with RCA Victor (for a very productive and commercial career).
1950 – The Yankees obtained their first black players, OF Elston Howard and P Frank Barnes from the Kansas City Monarchs of the Negro Leagues. Howard was called up to the parent club in 1955 to become the first black player on the Yankees and was a mainstay on their pennant-winning teams through 1964. In 1963, he became the first black player in the American League to be named MVP.
1952 - Author Jayne Anne Phillips born West Virginia. "Black Tickets,"
"Fast Lanes," "Shelter."
http://www.jayneannephillips.com/
1952 - Top Hits
"I'm Yours" - Eddie Fisher
"Kiss of Fire" - Georgia Gibbs
"Walkin' My Baby Back Home" - Johnnie Ray
"Are You Teasing Me" - Carl Smith
1954 - Elvis Presley's first record, "That's All Right (Mama)" backed with "Blue Moon of Kentucky," was released on the Sun label. Elvis had recorded the tunes two weeks earlier with guitarist Scotty Moore and bassist Bill Black at the Sun studio in Memphis. When the record was first aired on a Memphis radio station, Elvis was reported to have hid in a movie theatre because he thought people would laugh at his effort. He needn't have worried . . . "That's All Right (Mama)" became a local hit. Sun is supposed to have pressed only about seven-thousand copies of the record, and one in mint condition today is worth at least $200.
1958 - After a series of disputes over money (and a fistfight with the manager of Harlem's famous Apollo Theater), Drifters manager George Treadwell fires the entire group and installs the existing group, the Five Crowns, in their place, renaming them the Drifters. This lineup, featuring a lead tenor named Ben E. King, would prove to be the most popular critically and commercially, releasing hits like "There Goes My Baby," "This Magic Moment," and "Save the Last Dance for Me."
1960 - Juan Marichal of the San Francisco Giants became the first pitcher to get a one-hitter in his Major League debut. Marichal allowed just one hit (a double in the eighth inning) as the Giants beat the Philadelphia Phillies.
1960 - Top Hits
"I'm Sorry" - Brenda Lee
"Only the Lonely" - Roy Orbison
"That's All You Gotta Do" - Brenda Lee
"Please Help Me, I'm Falling" - Hank Locklin
1960 - Boise sets highest ever reading with a scorching 111
1960 - Cow Creek, CA in Death Valley starts with a morning low of 102 and rises to 126
1963 – Capt. Joe Walker flew an X-15 to a record altitude of 347,800 feet, thereby qualifying as a human spaceflight under international convention.
1966 - 50-year-old Frank Sinatra marries 20-year-old actress Mia Farrow in New York amid a sea of fourteen movie cameras and 37 regular cameras. The marriage, one of Hollywood's rockiest, will last only two years, with Sinatra issuing an ultimatum to Farrow as she is filming Roman Polanski's movie "Rosemary's Baby" -- one she will ignore, leading Sinatra to serve divorce papers to her on the set.
1965 - Shooting begins on Star Trek 2nd pilot "Where No Man Has Gone Before." This one makes it.
http://www.startrek.com/
1968 - Top Hits
"This Guy's in Love with You" - Herb Alpert
"The Horse" - Cliff Nobles & Co.
"Jumpin' Jack Flash" - The Rolling Stones
"D-I-V-O-R-C-E" - Tammy Wynette
1969 - The Who appeared at Fillmore West in San Francisco.
1969 - No. 1 Billboard Pop Hit: "Grazing in the Grass," Hugh Masekela, a version of the song by The Friends of Distinction reaches No. 3.
1969 - GERTSCH, JOHN G., Medal of Honor
Rank and organization: Staff Sergeant, U.S.. Army, Company E, 1st Battalion, 327th Infantry, 101st Airborne Division. Place and date: A Shau Valley, Republic of Vietnam, 15 to 19 July 1969. Entered service at: Buffalo, N.Y. Born: 29 September 1944, Jersey City, N.J.: Citation: S/Sgt. Gertsch distinguished himself while serving as a platoon sergeant and platoon leader during combat operations in the A Shau Valley. During the initial phase of an operation to seize a strongly defended enemy position, S/Sgt. Gertsch's platoon leader was seriously wounded and lay exposed to intense enemy fire. Forsaking his own safety, without hesitation S/Sgt. Gertsch rushed to aid his fallen leader and dragged him to a sheltered position. He then assumed command of the heavily engaged platoon and led his men in a fierce counterattack that forced the enemy to withdraw. Later, a small element of S/Sgt. Gertsch's unit was reconnoitering when attacked again by the enemy. S/Sgt. Gertsch moved forward to his besieged element and immediately charged, firing as he advanced. His determined assault forced the enemy troops to withdraw in confusion and made possible the recovery of 2 wounded men who had been exposed to heavy enemy fire. Sometime later his platoon came under attack by an enemy force employing automatic weapons, grenade, and rocket fire. S/Sgt. Gertsch was severely wounded during the onslaught but continued to command his platoon despite his painful wound. While moving under fire and encouraging his men he sighted an aid man treating a wounded officer from an adjacent unit. Realizing that both men were in imminent danger of being killed, he rushed forward and positioned himself between them and the enemy nearby. While the wounded officer was being moved to safety S/Sgt. Gertsch was mortally wounded by enemy fire. Without S/Sgt. Gertsch's courage, ability to inspire others, and profound concern for the welfare of his men, the loss of life among his fellow soldiers would have been significantly greater. His conspicuous gallantry, extraordinary heroism, and intrepidity at the cost of his life, above and beyond the call of duty, are in the highest traditions of the U.S. Army and reflect great credit on him and the Armed Forces of his country.
1969 - Apollo 11, with Neil Armstrong, Edwin "Buzz" Aldrin and Michael Collins on board, went into orbit around the moon.
1974 - The House Judiciary Committee recommended that President Richard Nixon should stand trial in the Senate for any of the five impeachment charges against him.
1975 - "Listen To What The Man Said" by Wings hits #1 on the singles chart.
1975 - Orleans' "Dance With Me" is released.
1976 - No. 1 Billboard Pop Hit: "Kiss and Say Goodbye," Manhattans.
1976 - Top Hits
"Afternoon Delight" - Starland Vocal Band
"Kiss and Say Goodbye" - Manhattans
"I'll Be Good to You" - The Brothers Johnson
"Teddy Bear" - Red Sovine
1977 - Slow moving thunderstorms drop 12 inches of rain in the Johnstown, PA area in only 7 hours. Severe flash flooding occurred with Johnstown under 10 feet of water. The death toll was 76 and total damage was $200 million.
1980 - Billy Joel's "It's Still Rock & Roll To Me" hits #1.
1980 - Elton John's "Little Jeannie" hits #3 on the singles chart.
1980 - The Grateful Dead's "Alabama Getaway" peaks at #68 on the singles chart.
1981 - In a private meeting with President Ronald Reagan, French Prime Minister Mitterand revealed the existence of the "Farewell Dossier," a collection of documents showing the Soviet Union had been stealing American technological research and development.
1981 - "Roy Orbison Day" is celebrated in Odessa, Texas.
1984 - Congresswoman Geraldine Ferraro was nominated to run with candidate Walter Mondale on the Democratic ticket, the first female vice-presidential candidate representing a major American political party. They were defeated by the Republican ticket headed by Ronald Reagan.
1984 - Top Hits
"When Doves Cry" - Prince
"Dancing in the Dark" - Bruce Springsteen
"Eyes Without a Face" - Billy Idol
"I Don't Want to Be a Memory" – Exile
1986 - All-time record heat in stubborn heat wave for Charleston, SC with 104, breaking record set earlier in month (9th) of 103.
1986 - Genesis' "Invisible Touch" hits #1 on the singles chart.
1986 - The "Ruthless People" soundtrack enters the album chart. It features the Billy Joel hit, "Modern Woman."
1986 - No. 1 Billboard Pop Hit: "Invisible Touch," Genesis.
1986 - Caroline Kennedy weds Edwin A Schlossberg in Centerville, Mass.
1989 - 181 out of 293 passengers and crew survived the crash of a United Airlines DC-10. The pilot of Flight 232, bound for Chicago, reported trouble to the Sioux City, Iowa airport half an hour before it slammed into the Sioux City runway. Prepared emergency personnel were credited with helping many to survive the fiery crash.
1990 - Singer Vicki Carr helps dedicate the Nixon Presidential Library, singing in front of all four living presidents (Nixon, Carter, Reagan, and George H.W. Bush), all of which she had performed for at the White House during their terms.
1990 - Baseball's all-time hits leader Pete Rose was sentenced in Cincinnati to five months in prison and fined $50,000 for filing false income tax returns. Rose, who spent 25 years in the Majors with 4256 hits, 1314 RBIs and a lifetime average of .303, was released from prison Jan 7, 1991
1994 - The Rolling Stones played a surprise date at the R-P-M club in Toronto as a preview of their "Voodoo Lounge" tour. One-thousand people paid just five-dollars each to see the nearly hour-and-a-half-long show. The Stones had been in Toronto rehearsing for weeks.
1995 - Elvis Presley's former doctor lost his license when the state of Tennessee decided he over-prescribed addictive drugs to patients, including Jerry Lee Lewis. George Nichopoulos called the decision "idiotic." He suggested it stemmed from resentment over Presley's death in 1977. Nichopoulos was found not guilty in 1981 of charges he indiscriminately and negligently prescribed drugs to Presley.
http://www.clearhq.org/PaxtonSu98.html
1996 - Montreal singer Celine Dion performed at the opening ceremonies of the Atlanta Olympics. She sang "The Power of the Dream," written by David Foster, Kenneth (Babyface) Edmonds and Linda Thompson. The song was commissioned for the occasion.
http://www.celineonline.com/
1997 - Daniel Komen of Kenya broke the 8-minute barrier for the 2-mile run while setting a new world record of 7:58.61 at the Hechtel Night of Athletics in Hechtel, Belgium. Komen actually ran two sub-4-minute-miles in this race, running his first mile in 3:59.2, then turned in a second mile of 3:59.4.
http://faculty.rmwc.edu/tmichalik/8min.htm
2004 - In Pacific Coast League action at Portland's PGE Park, Tagg Bozied hits a walk-off grand slam in the bottom of the ninth to beat the Tacoma Rainiers, 8-5. Upon his arrival at home plate, the Beavers' first baseman, jumping for joy, ruptures the patella tendon to his left knee and was taken to Legacy Good Samaritan Hospital by ambulance.
2005 - John G. Roberts, Jr. was nominated to the United States Supreme Court by President George W. Bush to fill a vacancy that would be created by the retirement of Justice Sandra Day O'Connor. Chief Justice William H. Rehnquist died on September 3, 2005, while Roberts's confirmation was still pending before the Senate. On September 5, Bush withdrew Roberts' nomination as O'Connor's successor and announced Roberts' new nomination to the position of Chief Justice. Roberts was confirmed by the full Senate on September 29 by a margin of 78–22.
2014 - R. J. Reynolds must pay over $23 billion in resolution of a lawsuit filed by the widow of a man who died from lung cancer at age 36. The suit accused the company of hiding the health risks and habit-forming nature of cigarettes.
2015 - Jeffrey Webb pleads not guilty to bribery charges in the FIFA soccer corruption case brought against 14 former officials. Webb was the first to be extradited to the U.S. to face the charges.
-------------------------------------------------------------

SuDoku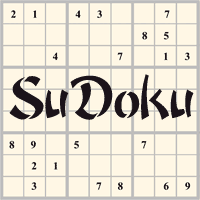 The object is to insert the numbers in the boxes to satisfy only one condition: each row, column and 3x3 box must contain the digits 1 through 9 exactly once. What could be simpler?
http://leasingnews.org/Soduku/soduko-main.htm
--------------------------------------------------------------

Daily Puzzle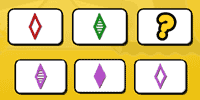 How to play:
http://www.setgame.com/set/puzzle_frame.htm
Refresh for current date:
http://www.setgame.com/set/puzzle_frame.htm
--------------------------------------------------------------


http://www.gasbuddy.com/
http://www.gasbuddy.com/GB_Map_Gas_Prices.aspx
http://www.gasbuddy.com/GB_Mobile_Instructions.aspx
--------------------------------------------------------------

Weather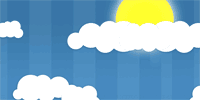 See USA map, click to specific area, no commercials
--------------------------------------------------------------

Traffic Live---
Real Time Traffic Information
You can save up to 20 different routes and check them out with one click,
or type in a new route to learn the traffic live
--------------------------------