Looking for experienced vendor reps. across the country.
A book of business is a plus... Our value proposition
is unmatched in the industry.
contact: mscritchfield@homecoastcapital.com

Monday, July 19, 2010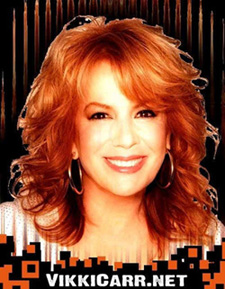 Singer/performer Vikki Carr (born Florencia Bisenta de Casillas Martinez Cardona) July 19 1941, El Paso, Texas; active today on Broadway. Her album "It Must Be Him" was nominated for three Grammy Awards. The title track reached No. 3 on the Billboard Hot 100 in the United States in 1967. "It Must Be Him" sold over one million copies, and was awarded a gold disc. She had two other songs make the US Top 40: 1968's "The Lesson" and 1969's "With Pen in Hand". Around this time, Dean Martin called her "the best girl singer in the business". Carr had 10 singles which made the US pop charts and 13 albums which made the US pop album charts. In the 1980s and 1990s Carr had enormous success in the Latin music world, winning Grammy Awards for Best Mexican-American Performance in 1986 for her album Simplemente Mujer; Best Latin Pop Album in 1992 for Cosas del Amor; and Best Mexican-American Performance in 1995 for Recuerdo a Javier Solis.
http://www.vikkicarr.net/biography.htm
http://www.vikkicarr.com/
http://www.youtube.com/watch?v=uzG4ewJ9_kk

Headlines---
Classified Ads---Sales Manager
Two More Cases against Allied Health
Funder List Up-dated: Bank of the West Leasing
Leasing 102 by Mr. Terry Winders, CLP
Commitments
"Commitment Forms"
Classified Ads---Help Wanted
Bank Beat---Ex BofA Exec. buy 23 Branches; MI,FL again
Top Stories---July 12-July 16
Glendale, California---Adopt-a-Dog
Classified ads—Other e-Mail Posting Sites
News Briefs---
Engineers detect seepage near BP oil well
BofA posts 2Q profit of $2.8 billion
Airplane Leasing Co's to Resume Orders at Air Show
The Debt Machine: Nat. Consumer Law Center Report
Sallie Weighs Spinoff against Asset Sales
You May Have Missed---
California Nuts Briefs---
Sports Briefs---
"Gimme that Wine"
This Day in American History
Baseball Poem
SuDoku
Daily Puzzle
GasBuddy
Weather, USA or specific area
Traffic Live----

######## surrounding the article denotes it is a "press release" and was not written by Leasing News nor information verified, but from the source noted. When an article is signed by the writer, it is considered a "by line." It reflects the opinion and research of the writer. It is considered "bias" as it is the writer's viewpoint.

[headlines]
--------------------------------------------------------------

Classified Ads---Sales Manager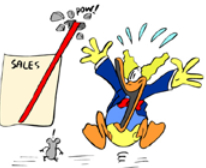 Bayville, NJ
Dedicated individual seeking a account management position, 3 years leasing experience and 15+ years sales experience. Resume furnished upon request,
email Frank at weag4th@gmail.com .
Fort Myers, Florida
Very experienced and strong skills with both Captive and Specialty Sales Management. Over 25 years , will relocate and travel---successful and team player.
e-mail: tlinspections@gmail.com
Northeast
Over 30 years experience working with Small and Mid-Ticket Brokers.
Extensive current Broker and Customer Base available.
sdunham@gwi.net
For a full listing of all "job wanted" ads, please go to:
http://www.leasingnews.org/Classified/Jwanted/Jwanted.htm

Other e-Mail Posting Sites:
http://www.leasingnews.org/Classified/Posting_sites.htm

[headlines]
--------------------------------------------------------------

Two More Cases against Allied Health

(Chuck Schwartz as a young man)
Onset Financial, South Jordan, Utah and CW Onset, a Utah limited company, on July 12, 2010 filed a $9,798,000 "Breach of Contract" complaint against Allied Health Care Services, Orange, New Jersey as well as the guarantor Charles K. Schwartz. Republic Bank of Utah has filed a case, according to Dun & Bradstreet, but no record was found. The Onset Financial file does not have proceedings for case 1:10-cv-006393-PMW available at this time.
Crossroad Bank, Wabash, Indiana, formerly known as First Federal Savings Bank of Wabash filed a suit on July 9th, 2010 for $144,788.20 plus attorney and court costs regarding respirators. Commonwealth Capital Corporation filed on June 18 for $4,224,543.02 against the corporation and $1,792,893.82 against the personal guarantee of Charles K. Schwartz, "plus attorneys fees, costs, and interest, as well as all other relieve which this court deems just;" Kingsbridge Holding, LLC, Lake Forrest, Illinois, was first with a suit against Allied Health Care Services for $1,051,207.74 plus attorney and court fees; MinnWest Capital Corporation, Minnetonka, Minnesota, (subsidiary of MinnWest Bank Metro) $2,070,690 suit against Allied as well as the Charles Schwartz, president of the company, as personal guarantor to the corporation.
February 19, 2010 Leasing News asked readers for more information on Allied Health and received over 50 inquiries from leasing companies and banks of all sizes that took over 45 days to respond and verify information. There were 494 UCC's at that time and now at 524 UCC's, many with small banks across the country.
Rick Wilbur wrote Leasing News that his company Charter Capital, Scottsdale, Arizona has " done business with Allied for over five years. We've closed over 90 separate deals for in excess of $19 million."
Gary Saulter of Chase Industries says he has done millions for Allied in the last ten years. "I know exactly what the equipment is, what is does, and where it all is. We did inspections on all his recent deals."
Larry LaChance, CLP, Northborough, Massachusetts says, "Have multiple lease schedules with 7 figure exposure. Started relationship back in 2004 and Allied has never been late or missed a payment on any schedules."
There were many bank presidents and heads of leasing companies who criticized Leasing News for asking questions about Allied Health Care Services.
The founder and president, Charles Schwartz, who personally guaranteed all the leases, did not return telephone calls or emails, and has not since May, 2010.
The corporate secretary Sherrie L Mulligan mail box is full.
Ray Butler, Butler president of Amsource Capital, Lewisville, Texas, who was reportedly coordinating new lease applications, told Leasing News in May:
"The last time I spoke with Chuck he told me he was in final negations with a new bank to replace Sun Bank and that everything should be back on track to catch up past due payments by June 1st. I knew Allied was behind anywhere from 30 to 90 days with some lenders but did not know any had formally defaulted their loans."
Dun & Bradstreet reports are starting to catch up, but what tells the story more than anything now at the end of July are the various lawsuits. For more information, please go to:
Previous Articles:
http://www.leasingnews.org/Conscious-Top%20Stories/allied_health.html

((Please Click on Bulletin Board to learn more information))
(Leasing News provides this ad "gratis" as a means
to help support the growth of Lease Police)

[headlines]
--------------------------------------------------------------

Funder List Updated: Bank of the West Leasing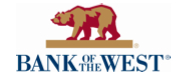 Name
In Business Since
Contact
Website
Leasing Association

Bank of the West, Indirect Leasing Group
1972
Steve Crane, CLP, Vice President & Marketing Manager
scrane@bankofthewest.com
888.244.0551 ext. 3899
800.473.9878 - Fax
www.bankofthewest.com
ELFA, NAELB, NEFA
(P)

Y


Y
A -Accepts Broker Business | B -Requires Broker be Licensed | C -Sub-Broker Program
| D -"Private label Program" | E - Also "in house" salesmen
"Bank of the West – We have been serving the funding needs of the Broker/Lessor community continually since 1973. We are selectively adding new brokers that have been in business at least three years and can demonstrate the ability to generate a minimum of $1MM annually of quality transactions. We operate in all 50 States, looking for "A" quality transactions; and in return offer very competitive buy rates. Application-only transactions are accepted from $20K to $75K and financial statement transactions from $20K to $2MM+. We offer a variety of products including PRO and TRAC true tax leases, capital leases, EFA's and more."

Funder List "A:"
http://www.leasingnews.org/Funders_Only/Funders.htm

[headlines]
--------------------------------------------------------------

Leasing 102
by Mr. Terry Winders, CLP
"Commitments"
One of the most perplexing problems in the commercial leasing business is a customer that says he is happy with the lease and wants to proceed, and then backs out. In the beginning we use to solve this problem by having them sign a lease agreement but leave the lessor's part unsigned so if the credit or equipment studies did not measure up we could pass on the deal. But over the years and the advancement of the bank leasing companies it seems that we want to check credit and review the equipment prior to creating the lease documentation. This becomes expensive if a lessee looks to back out. The question then becomes how do we bind the customer to the transaction prior to documentation?
One of the reasons customers back out of lease transactions is because someone offers them a better deal than yours after you have made your presentation. It stands to reason that a lessee wants the best deal and will show your proposal to anyone who claims that if they can see it or know the contents they can beat it. So you become a target until the deal is signed
A signed proposal is not binding but it goes a long way to committing the customer to the deal. They usually feel morally committed if they sign their name to the bottom of the proposal "if" it is a proposal that spells out the parameters of the transaction and not just the rate... Usually I like to use this language above the signature: "I, the undersigned, hereby authorize the release of credit information, and request that all loan, credit, bank, trade or other history be given as needed to ABC Leasing Company and, or our agent. I also understand that the use of a photocopy of this release may be necessary to verify my history. I authorize the use and request such a copy be honored fully, as if it were original. I also understand that the financial information provided to ABC Leasing Company. may be distributed to other financial institutions that may provide funding services or participate in this lease." I have found that because this paragraph is long and they rarely read it they usually proceed with the lease.
Another way to commit them to the deal, and my favorite method, is to require a fee upon signing the proposal that is part of the first payment if the lease is signed or earned if they back out. The language is this: "Lessee shall remit a commitment fee equal to one percent (1%) of the equipment cost to the Lessor in good faith when this proposal is signed and accepted. This fee shall be used to reduce the first rental payment equal to the amount of the fee, if the lessee proceeds with the lease described in this proposal. If for some reason the lessee decides not to proceed with the lease the fee will be considered earned by the Lessor to compensate the Lessor for the evaluation expenses. If the Lessor decides to reject the lease then the fee will be returned to the lessee within thirty days after said rejection." This is a commitment to the Lessor that is rarely forfeited and helps bind the Lessee to the deal.
Whatever you do to bind the lessee to the transaction always remember time is very short and you need to get a lease agreement signed as soon as possible but do not put the lessor's signature on the document until "you" are ready to commit. Once the Lessor signs the agreement the deal is done!
Mr. Terry Winders, CLP, has been a teacher, consultant, expert witness for the leasing industry for thirty years and can be reached at leaseconsulting@msn.com or 502-327-8666.
He invites your questions and queries.
Previous #102 Columns:
http://www.leasingnews.org/Conscious-Top%20Stories/Leasing_102/Index.htm

(This ad is a "trade" for the writing of this column. Opinions
contained in the column are those of Mr. Terry Winders, CLP)
[headlines]
--------------------------------------------------------------

Commitment Forms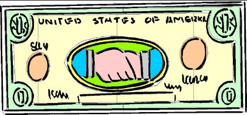 The dollar size of the lease proposal often dictates the details and length of the commitment letter.
In small ticket lease, the actual lease payment is often given and calls for the first and last as well as the documentation fee. Often a clause contains a "documentation" fee for $495.00, which is non-refundable if the lease is not approved. The wording is different and seems to be buried and whether written originally by an attorney or taken from the use of another leasing companies form is not known.
According to ex-employees as well as complaints that have appeared in Leasing News, many companies get such proposals signed in advance knowing they will be unable to proceed with the lease due to the nature of the equipment or the proposed lessee telling them of their credit difficulties in the presentation or from running a consumer credit report.
In larger ticket size leases, often a form such as this is used, which specifically charges a fee to process the application:

http://two.leasingnews.org/loose_files/Lease_app_agreement.rtf

Loans or "Working Capital" commitment letters are explicit and require the broker to often be licensed. This form is for use in California:
http://two.leasingnews.org/loose_files/Authorization_to_find_lender.rtf

This form is one of the most widely used in the leasing industry for leases $50,000 and above and covers most of the bases. Note: Last sentences about the signatures makes this more a "proposal," than commitment. If required, these sentences may be removed.
http://two.leasingnews.org/loose_files/Generic%20commit%20Letter.DOC

It is a good idea to have the form you use reviewed by an attorney with equipment leasing experience. This does not mean your college friend who became a lawyer. You wouldn't take your children to an Endodontist to get braces on their teeth, although the practitioner is a "dentist." The same with going to an attorney. You don't go to a divorce attorney to go over a lease commitment contract.
Some things to consider in your form.
#1: ACH---If you are going to require it or may require it, you should have this spelled out in the agreement. If not in the contract and becomes a requirement of the lease, the proposal is invalid.
#2 Date---It is a good idea to have a time period involved, and perhaps if not approved, from completion of all the documents and/or lease contracts. A prospect can back out after 30 days and bring this up in small claims court, unless spelled out the time begins after all documentation is complete ( attorneys will have different opinions on this and its wording, but the complaint may make it into Leasing News when it takes months before anything happens.)
#3 Personal guarantee--of all officers who own 10% or more of a privately held corporation. (This will protect if the final approval comes in with terms and conditions, but requires other guarantors who are not named on the application or in the proposal.)
This form was developed by Ken Greene now at partner at Hamrick & Evans, LLP, Universal City, California, with offices also in Northern California.
http://www.leasingnews.org/Conscious-Top%20Stories/Greene_Lease_agreement.htm
To Contact Ken Greene:
Kenneth C. Greene, Partner
Hamrick & Evans, LLP
10 Universal City Plaza, Suite 2200
Universal City California 91608
818-763-5292
Fax: 818-763-763-2309
kgreene@hamricklaw.com
Northern Office:
P.O. Box 751
Kentfield, CA 9 4914-0751
Tel: 415.806.2254
Fax: 415.924.0971
Email: kenlaw100@aol.com
The form makes it a contract between both parties, and is not one sided as appeared in this Leasing News Bulletin Board Complaint: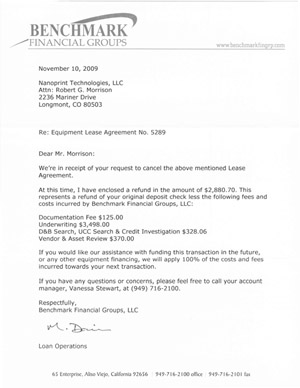 (click to make larger)
from this Leasing News Bulletin Board Complaint:
http://leasingnews.org/archives/December%202009/12-14-09.htm#benchmark
[headlines]
--------------------------------------------------------------

Leasing Industry Help Wanted

Looking for experienced vendor reps. across the country.
A book of business is a plus... Our value proposition
is unmatched in the industry.
contact: mscritchfield@homecoastcapital.com

Please see our Job Wanted section for possible new employees.
[headlines]
--------------------------------------------------------------

Bank Beat---Ex BofA Exec. buy 23 Branches; Michigan, Florida again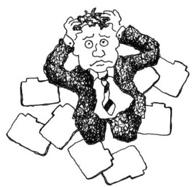 New North American Financial Holdings (NAFH) Assumes Three Bank with 23 branches.
NAFH is run by a trio of former Bank of America executives who said they have raised $900 million to purchase failed and struggling banks. Gene Taylor has 38 years experience at Bank of America, most recently as head of commercial and investment banking, reporting to then-CEO Kenneth Lewis. The two other main executives are both Bank of America former employees, former CEO Hugh McColl Jr. and finance chief Marc Oken.
The 13 branches of First National Bank of the South, Spartanburg, South Carolina were closed with NAFH National Bank, Miami, Florida, the newly-chartered bank subsidiary of North American Financial Holdings, Inc., Charlotte, North Carolina, to assume all the deposits.
Part of the problem for the failure was allegedly the $59.3 million purchase of Columbia-based Carolina National Bank in 2008. In regulatory filings it was reported the bank had been unable to make payments on a $9.6 million loan used to finance the sale, as well as non-current loans jumped from $69 million to $121.9 million with loss of $1.1 million the previous period to $5.9 million loss by March 31, 2010.
March 31, 2009 they had 156 full time employees and down to 135 full time employees by March 31, 2010. Equity had fallen in the same period from $60.2 million to $52.9 million and Charge offs were $5.7 million ($1.5 million construction and land development, $1.49 million 1-4 multi-family residential, $1.8 million nonfarm nonresidential property.) Tier 1 risk-based capital ratio 2.76%.
First National Bank of the South had total assets of $682.0 million and total deposits of $610.1 million; share loss agreement was $512.4 million of First National Bank of the South's assets.
Cost to the FDIC will be $74.9 million.
The six branches of Metro Bank of Dade County, Miami, Florida were closed becoming the second bank taken over by the newly-chartered bank subsidiary of North American Financial Holdings, Inc., Charlotte, North Carolina, to assume all the deposits. There were 73 full time employees at March 31, 2010, net equity was $42.6 million the year before this date and became $7.4 million with $58 million in non-current loans plus $6.2 million in charge offs ( $3 million commercial land and development, $2 million secured by farmland, and $967,000 in commercial loans primarily.) The bank had lost $9.59 million March 31, 2010 with a Tier 1 risk-based capital ratio 2.16%
Metro Bank of Dade County had total assets of $442.3 million and total deposits of $391.3 million; loss-share transactions on $299.3 million of Metro Bank of Dade County's assets.
The FDIC estimates the cost will be $67.6 million.
Turnberry Bank, Aventura, Florida, was the third bank taken over by the newly-chartered bank subsidiary of North American Financial Holdings, Inc., Charlotte, North Carolina, to assume all the deposits. It has 44 full time employees. Turnberry Bank was founded in North Miami Beach in 1985. In 1997, it moved its headquarters to Aventura. Its other offices were in Coral Gables, Pinecrest and South Miami. The bank was controlled by the family of Turnberry Bank
Chairman and CEO Roark "Rocky" Young. He heads the Miami-based discount brokerage firm Young, Stovall & Co.
Bank equity had dropped from $20.9 million to $8.9 million with non-current loans of $32 million, following a $2.5 million loss March 31, 2009 to a $1.3 million loss March 31, 2010. Tier 1 risk-based capital ratio 5.50% .
Turnberry Bank had total assets of $263.9 million and total deposits of $196.9 million; loss-share agreement $194.6 million of Turnberry Bank's assets.
Cost to the FDIC estimated to be $34.4 million.
The eight branches of Woodlands Bank, Bluffton, South Carolina were closed with Bank of the Ozarks, Little Rock, Arkansas, to assume all of the deposits.
July 16, 2009 The Office of Thrift Supervision issued a 29 page cease-and-desist order, criticizing Woodlands for unsound practices including concentrating too heavily in commercial real estate lending, bad loan underwriting and monitoring, and not having enough capital to cover potential losses.
The bank had gone from 65 full time employees to 40 full time employees by March 31,2010, equity from $26.8 million to $11.3 million with non-current loans at $16.5 million March 31, 2010 with a $1.4 million loss the previous period and $5.6 million March 31, 2010. There were $10.6 million in charge offs ($4.9 million in construction and land development, $3.2 in 1-4 multi-family dwellings, $1.7 secured by nonfarm nonresidential property, $589,000 in commercial loans.)Tier 1 risk-based capital ratio 2.71%
As of March 31, 2010, Woodlands Bank had approximately $376.2 million in total assets and $355.3 million in total deposits. The FDIC and Bank of the Ozarks entered into a loss-share transaction on $288.7 million of Woodlands Bank's assets.
The FDIC estimates that the cost to the Deposit Insurance Fund (DIF) will be $115.0 million.
The four branches of Olde Cypress Community Bank, Clewiston, Florida were closed with CenterState Bank of Florida, National Association, Winter Haven, Florida, to assume all of the deposits. The bank was chartered in 1927, and became in Clewiston Federal Savings and Loan Association, changing its name in 2004. It grew to include offices in Clewiston, Labelle, Winter Haven, and the acquisition of Flagship Mortgage Banc, As of March 31, 2010, Olde Cypress Community Bank had approximately $168.7 million in total assets and $162.4 million in total deposits with 44 full time employees. Equity had dropped from $10 million March 31, 2009 to $5.8 million with non-current loans of $14.9 million and a net income loss of $1.1 million March 31, 2010. Tier 1 risk-based capital ratio 5.00%.
The FDIC and CenterState Bank of Florida, N.A. entered into a loss-share transaction on $128.2 million of Olde Cypress Community Bank's assets. CenterState Bank of Florida, N.A. will share in the losses on the asset pools covered under the loss-share agreement.
The FDIC estimates that the cost to the Deposit Insurance Fund (DIF) will be $31.5 million.
The two branches of Mainstreet Savings Bank, FSB, Hastings, Michigan were closed with Commercial Bank, Alma, Michigan, to assume all of the deposits. The bank had 33 full time employees. Equity had dropped from $5.3 million to $2.2 million with $5.1 million in non-current loans. March 31, 2010 the bank had a loss of $1.3 million following a $957,000 charge off ($819,000 construction and land development, $129,000 1-4 multi-family residential property).Tier 1 risk-based capital ratio 3.12%
As of March 31, 2010, Mainstreet Savings Bank, FSB had approximately $97.4 million in total assets and $63.7 million in total deposits. Commercial Bank will pay the FDIC a premium of 1.13 percent to assume all of the deposits of Mainstreet Savings Bank, FSB. In addition to assuming all of the deposits of the failed bank, Commercial Bank agreed to purchase essentially all of the assets. The FDIC and Commercial Bank entered into a loss-share transaction on $77.1 million of Mainstreet Savings Bank, FSB's assets.
The FDIC estimates that the cost to the Deposit Insurance Fund (DIF) will be $11.4 million.

List of Bank Failures
http://www.fdic.gov/bank/individual/failed/banklist.html
Bank Beat:
http://www.leasingnews.org/Conscious-Top%20Stories/Bank_Beat.htm

[headlines]
--------------------------------------------------------------

Top Stories---July 12-July 16
Here are the top ten stories opened by readers:
(1) "Advanced Rental" S. Calif. Leasing Complaint
http://leasingnews.org/archives/July2010/7_12.htm#advanced_rental

(2) Maricle Arrested in Florida Advance Rental Scam
http://leasingnews.org/archives/July2010/7_16.htm#maricle_arrest

(3) ELFA President on Financial Regulation Reform
http://leasingnews.org/archives/July2010/7_16.htm#elfa_reform

(Tie) (4) Canadian Lessor Faces 11 Fraud Counts Lease Scam
http://www.mysteinbach.ca/newsblog/7367.html
(Tie) (4) Leasing 102 by Mr. Terry Winders, CLP
Leasing in 2011
http://leasingnews.org/archives/July2010/7_12.htm#leasing_2011
(5) Clarification--- Leasing in 2011
http://leasingnews.org/archives/July2010/7_14.htm#clarification_leasing
(6) Fourth Bank files against Allied Health
http://leasingnews.org/archives/July2010/7_14.htm#fourth_allied
(7) Sales makes it Happen---by Kit Menkin
LinkedIn and Networking
http://leasingnews.org/archives/July2010/7_14.htm#linkedin
(8) 6 Month 2010 Leasing Assoc. Membership Count
http://leasingnews.org/archives/July2010/7_14.htm#assoc_count
(9) 2009 Unprecedented Net Income Decline 55%
http://leasingnews.org/archives/July2010/7_16.htm#decline

(10) Cartoon---RT Running his leasing co. from Stateville in Joilet
http://leasingnews.org/archives/July2010/7_16.htm#cartoon

[headlines]
--------------------------------------------------------------

[headlines]
--------------------------------------------------------------

Glendale, California--Adopt-a-Dog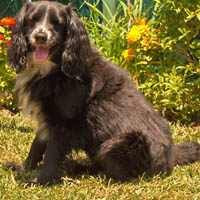 JORDAN
Male, Spaniel Mix
"Jordon is a four and a half year old, twenty three pound spaniel mix. This little boy is a well-behaved, loving, little companion. Though a tad shy, the longer he is at GH, the more he is coming out of his shell. We would love to see Jordon in an adult home with patient, loving guardians."
Glendale Humane Society
717 West Ivy Street
Glendale, California 91204
Phone: 818-242-1128
Fax: 818-242-4565
Email: glenspca@earthlink.net
Website: www.glendalehumane.org/

Adopt-a-Pet by Leasing Co. State/City
http://www.leasingnews.org/Conscious-Top%20Stories/Adopt_Pet.htm

Adopt a Pet
http://www.adoptapet.com/
[headlines]
---------------------------------------------------------------



News Briefs ---
Engineers detect seepage near BP oil well
http://www.reuters.com/article/idAFN1813113320100719
BofA posts 2Q profit of $2.8 billion
http://www.charlotteobserver.com/2010/07/17/1567826/bofa-posts-2q-profit-of-28-billion.html
Airplane Leasing Companies Said to Resume Orders at Air Show
http://www.businessweek.com/news/2010-07-18/airplane-leasing-companies-said-to-resume-orders-at-air-show.html
The Debt Machine: A National Consumer Law Center Report
http://www.collectionscreditrisk.com/news/the-debt-machine-a-national-consumer-law-center-report-3002548-1.html
Sallie Weighs Spinoff against Asset Sales
http://www.securitization.net/article.asp?id=1&aid=9392

Little work, but no layoffs at Iron Works
http://seattletimes.nwsource.com/html/localnews/2012391670_ironworks13m.html
For College Sports, a Financial Hail Mary?
http://www.cfo.com/article.cfm/14511131/c_14511669?f=home_todayinfinance
Joe Montana's son among 11 Notre Dame players arrested on drinking charges
http://www.contracostatimes.com/ci_15540185?source=most_viewed&nclick_check=1
At 72, California gubernatorial candidate is the same old Jerry Brown
http://www.washingtonpost.com/wp-dyn/content/article/2010/07/18/AR2010071802839.html?hpid=topnews
Schwarzenegger's minimum-wage fight enrages state workers
http://www.sacbee.com/2010/07/18/2897615/schwarzeneggers-minimum-wage-fight.html
Cheap wines drink up in recession
http://news.medill.northwestern.edu/chicago/news.aspx?id=167142
Do Wine Scores Matter? James Suckling's retirement from Wine Spectator will tell us for certain.
http://blogs.forbes.com/booze/2010/07/15/do-wine-scores-matter-james-sucklings-retirement-from-wine-spectator-will-tell-us-for-certain/
Behind Every Great Vineyard is a Grumpy Farmer
http://barbourvineyards.blogspot.com/2010/07/andy-rooney-vineyard-consultants-and.html
and The 2010 Pinot Noir Smackdown Award Goes to…
http://www.winetonite.com/2010/07/16/and-the-2010-pinot-noir-smackdown-award-goes-to/
Free Mobile Wine Program
http://leasingnews.org/archives/Feb2010/2_26.htm#mobile
Wine Prices by vintage
http://www.winezap.com
http://www.wine-searcher.com/
US/International Wine Events
http://www.localwineevents.com/
Winery Atlas
http://www.carterhouse.com/atlas/\
Leasing News Wine & Spirits Page
http://two.leasingnews.org/Recommendations/wnensprts.htm

[headlines]
----------------------------------------------------------------
This Day in American History
1692- Five Massachusetts women were hanged for witchcraft. Fifteen young girls in the Salem community charged as many as 150 citizens in the area with witchcraft during the greater part of this year. The Salem witch hunt was unleashed in March of the year when some children, called upon to explain their odd behavior, claimed that three old women had bewitched them. The women were tried, convicted, and condemned on the testimony of the children. Although Governor William Phis halt the trails in October, 1692, by January 1693 twenty persons condemned for witchcraft had been executed and two had died in prison. The first person executive for witchcraft in America was Margaret Jones of Charlestown, Mass. Gov. John Winthrop wrote "that she was found to have such a malignant touch, as many persons, (men, women and children), whom she stroked or touched with any affection or displeasure, etc., were taken with deafness...or other violent pains or sickness...Her behavior at the trial was very intemperate, lying notoriously, and railing upon the jury and witnesses, etc., and in the like distemper she died. "
1817--Birthday of Mary Ann Ball Bickerdyke - known as Mother Bickerdyke for her nursing and sanitary commission work during the Civil War. She turned to the work after witnessing the appalling conditions that male nurses and doctors considered normal for hospitals. She would serve at the site of 19 battles. She petitioned in vain for pensions for veterans and nurses after the hostilities.
1825- The American Unitarian Association was founded by members of the liberal wing of the Congregational churches in New England.
http://www.americanunitarian.org/
1848-A convention concerning the rights of women, called by Lucretia Mott and Elizabeth Cady Stanton, was held at Seneca Falls, NY. The issues discussed included voting, property rights and divorce. The convention drafted a "Declaration of Sentiments" that paraphrased the Declaration of Independence, addressing man instead of King George, and called for women's "immediate admission to all the rights and privileges which belong to them as citizens of the United States." This convention was the beginning of an organized women's rights movement in the US. The most controversial issue was Stanton's demand for women's rights to vote.
( lower half of: http://memory.loc.gov/ammem/today/jul19.html )
1902-birthday of clarinet player Buster Bailey, Memphis, TN
http://www.redhotjazz.com/BusterBailey.html
http://www.amazon.com/exec/obidos/ASIN/B000000GCZ/greatdayinharlem/
102-8899986-2380120
1860—Birthday of Lizzie Andrew Borden, suspected but acquitted of the double murders of her father and her step-mother. There was a great deal of circumstantial evidence, but lack of a murder weapon or blood on her clothes stymied prosecutors. The women of the city of Fall River, Massachusetts, supported her by crowding the courtroom - and then after the acquittal ostracized her. Their attitude plus other factors indicate that she was an abused child/woman. If she committed the murders, she had to have help from people outside the home to cover up the evidence. Contrary to some rumors, the murder hatchet was never found.
1869—"My First Summer in the Sierra's" ---John Muir in Yosemite
http://memory.loc.gov/ammem/today/jul19.html
1881 -- Surrender of Sitting Bull and 186 followers, crossing the Canadian border into US; Army breaks its amnesty promise and jails him at Fort Randall, Dakota Territory.
1886 -Third hurricane in one month crosses Florida causing great damage from Cedar Keys to Jacksonville
1905 – Birthday of journalist / author Edgar Snow lives, Kansas City, Missouri. Famous for reporting on the Communist movement before it achieved power in China.
1909-- –Birthday of African-American author Chester Himes, born Jefferson City, Missouri. Nearly 50 (like Raymond Chandler) when he started to write detective novels. Studied at Ohio State University, before being chained upside down & having a confession beaten from him for an armed robbery. Got 25 years to life. Worked for the WPA Writing Project (1938-41). In 1945 his first novel "If He Hollers Let Him Go" was a story of racism in the defense industry. Moved to Paris in 1953 to escape the racism of America. He was invited in 1957 by Marcel Duhamel to write a detective novel for the French. They established his reputation as one of the most original talents of hard boiled detective fiction. Awarded 1958 Grand Prix de Littérature Policière & 1982 Columbus Foundation Award on November 12, 1984. His famous series characters, Harlem detectives Coffin Ed Johnson & Grave Digger Jones, are the basis for numerous films. My father was a big fan of Himes, created "Harlem Detective," WOR-TV, New York City, early 1950's, staring a white and black detective working together. My father won many awards for the TV series (before network television )
http://www.math.buffalo.edu/~sww/HIMES/himes-chester_BIO.html
http://www.math.buffalo.edu/~sww/HIMES/himes-chester_bks1.html
http://andromeda.rutgers.edu/~hbf/himes.html
1909 --With two men on base, Cleveland shortstop Neal Ball catches Ambrose McConnell's line drive, gets Heinie Wagner at second, and then tags Jake Stahl completing the first modern major league unassisted triple play in a 6-1 win over the Red Sox.
1911 Former circus acrobat Walter Carlisle completes an unassisted triple-play for Vernon (LA) of the Pacific Coast League when he catches a ball in shallow centerfield flips and touches second base and beats the runner back to first base.
1913--trombonist Charlie Teagarden birthday
http://shopping.yahoo.com/shop?d=product&id=1927007162&clink=dmmu.artist&a=b
1916-Birthday of Eve Merriam, a poet, playwright and author of more than 50 books for both adults and children. Merriam's works, which often focused on feminism, include " It Doesn't Always Have to Rhyme," "After Nora Slammed the Door," " The Women's Unfinished Revolution," " "Mommies at Work," and a book of poems attacked by authorities as glamorizing crime, " The Urban Mother Goose. " Her play " Out of Our Father's House," portraying the lives of American women, was presented on public television, " Great Performances" series. She also wrote the first documentary of women's rights for network TV, "We the Women," Born at Philadelphia, PA, she died at New York, NY, 1992.
http://www.poets.org/poets/poets.cfm?prmID=160
1921-Birthday of Medical physicist Rosalyn Yalow, born at New York City. Along with Andrew V. Schally and Roger Guillemin, in 1977 Yalow as awarded the Nobel Prize for Physiology or Medicine. through her research on medical applications of radioactive isotopes, Yalow developed RIA, a sensitive and simple technique used to measure minute concentrations of hormones and other substances in blood or other body fluids. First applied to the study of insulin concentration in the blood of diabetics, RIAA was soon used in hundreds of other applications.
http://spot.colorado.edu/~gamow/george/1987bio.html
1922—Birthday of George McGovern --- Vietnam antiwar activist, Senator, presidential candidate in 1972.
1925- Legendary Josephine Baker, entertainer and singer, makes her Paris debut, takes country by storm.
http://women.eb.com/women/articles/Baker_Josephine.html
1927- Ty Cobb hits his 4,000 ran, a double off the glove of outfielder Harry Heilman of the Detroit Tiger/s.
1937-Country singer George Hamilton the Fourth was born in Winston-Salem, North Carolina. Hamilton became much more popular in Canada and Britain than in the U-S. In Canada, this popularity stemmed from his close association with the songs of Gordon Lightfoot. Hamilton became friendly with Lightfoot in 1965 and recorded such Lightfoot tunes as "Early Morning Rain" and "Canadian Railroad Trilogy." Hamilton began to work with other Canadian writers as well, and later signed with R-C-A's Canadian division. George Hamilton the Fourth also was the host of the Canadian T-V show "North Country" for five years.
http://www.countrypolitan.com/bio-george-hamilton-iv.php
1939 - Jack Teagarden and his orchestra recorded "Aunt Hagar's Blues" for Columbia Records. Teagarden provided the vocal on the session recorded in Chicago, IL.
http://www.redhotjazz.com/teao.html
1939-Bud Freeman and his Summa Cum Laude Orchestra record " The Eel."
http://www.redhotjazz.com/freeman.html
http://centerstage.net/music/whoswho/BudFreeman.html
http://www.venerablemusic.com/JazzA-MRecordPages/ASL_5280.htm
http://www.interstatecd.com/bio/biopage.P+++++6528.html
1940-Charlie Barnet Band records "Pompton Turnpike" ( Bluebird 10825)
http://www.parabrisas.com/d_barnetc_f.html
http://music.barnesandnoble.com/search/product.asp?ean=743625524727
http://www.jazz-angebote.de/9799897.htm
1940 -- Pop music record charts for single songs were published by the music trade newspaper Billboard on this date. The first song to hit No. 1 in the pop charges was Tommy Dorsey's " I'll Never Smile Again," sung by Frank Sinatra
1941-birthday of guitarist Phil Upchurch, Chicago, IL
1941-Birthday of singer Vikki Carr ( Florencia Bisenta deCasilla),El Paso, Texas.
http://vikkicarr.net/
1944---Top Hits
I'll Be Seeing You - Bing Crosby
Long Ago and Far Away - Helen Forrest & Dick Haymes
Amor - Bing Crosby
Straighten Up and Fly Right - King Cole Trio
1944 - Some 1,200 8th Air Force bombers bombed targets in SW Germany. Some 500 15th Air Force Liberators (Flying Fortresses) bombed the Munich vicinity.
1944--CHRISTENSEN, DALE ELDON Medal of Honor
Rank and organization: Second Lieutenant, U.S. Army, Troop E, 112th Cavalry Regiment. Place and date: Driniumor River, New Guinea, 16-19 July 1944. Entered service at: Gray, lowa. Birth: Cameron Township, lowa. G.O. No.: 36, 10 May 1945. Citation: For conspicuous gallantry and intrepidity at the risk of his life above and beyond the call of duty along the Driniumor River, New Guinea, from 16-19 July 1944. 2d Lt. Christensen repeatedly distinguished himself by conspicuous gallantry above and beyond the call of duty in the continuous heavy fighting which occurred in this area from 16-19 July. On 16 July, his platoon engaged in a savage fire fight in which much damage was caused by 1 enemy machinegun effectively placed. 2d Lt. Christensen ordered his men to remain under cover, crept forward under fire, and at a range of 15 yards put the gun out of action with hand grenades. Again, on 19 July, while attacking an enemy position strong in mortars and machineguns, his platoon was pinned to the ground by intense fire. Ordering his men to remain under cover, he crept forward alone to locate definitely the enemy automatic weapons and the best direction from which to attack. Although his rifle was struck by enemy fire and knocked from his hands he continued his reconnaissance, located 5 enemy machineguns, destroyed 1 with hand grenades, and rejoined his platoon. He then led his men to the point selected for launching the attack and, calling encouragement, led the charge. This assault was successful and the enemy was driven from the positions with a loss of 4 mortars and 10 machineguns and leaving many dead on the field. On 4 August 1944, near Afua, Dutch New Guinea, 2d Lt. Christensen was killed in action about 2 yards from his objective while leading his platoon in an attack on an enemy machinegun position. 2d Lt. Christensen's leadership, intrepidity, and repeatedly demonstrated gallantry in action at the risk of his life, above and beyond the call of duty, exemplify the highest traditions of the U.S. Armed Forces.
1945 - The USAAF struck the cities of Choshi, Hitachi, Fukui and Okazaki with 600 B-29 Superfortress bombers dropping some 4000 tons of bombs. It is largest employment of the bomber type yet.
1946-Marilyn Monroe was given her first screen test at Twentieth Century-Fox Studios. Even with no sound, this test was all they needed to sign her first contract. Beginning with Scudda-Hoo! Scudda-Hay! in 1948 and ending with The Misfits in 1961, Monroe made a total of 29 films during her short career.
1948 - "Our Miss Brooks", starring Eve Arden and Gale Gordon, debuted on CBS radio. Arden played the role of Connie Brooks. The program stayed on radio until 1957, running simultaneously on TV from 1952 to 1956. Miss Brooks taught English at Madison High School. Her pal, the bashful, biology teacher Philip Boynton, was played by Robert Rockwell. The crusty, blustery principal of Madison High, Osgood Conklin, was none other than Gale Gordon. Supporting Eve Arden was Jane Morgan as Miss Brooks' landlady, Mrs. Davis. The main problem child in the classroom, the somewhat dimwitted Walter Denton was Richard Crenna.
http://www.pe.net/~rnovak/omb.html
http://us.imdb.com/Details?0044287
1949 - Singer Harry Belafonte began recording for Capitol Records on this day. The first sessions included "They Didn't Believe Me" and "Close Your Eyes". A short time later, Capitol said Belafonte wasn't "commercial enough," so he signed with RCA Victor (for a very productive and commercial career).
1952 -- Author Jayne Anne Phillips born West Virginia. "Black Tickets,"
"Fast Lanes," "Shelter."
http://www.jayneannephillips.com/
1952---Top Hits
I'm Yours - Eddie Fisher
Kiss of Fire - Georgia Gibbs
Walkin' My Baby Back Home - Johnnie Ray
Are You Teasing Me - Carl Smith
1954- Elvis Presley's first record, "That's All Right (Mama)" backed with "Blue Moon of Kentucky," was released on the Sun label. Elvis had recorded the tunes two weeks earlier with guitarist Scotty Moore and bassist Bill Black at the Sun studio in Memphis. When the record was first aired on a Memphis radio station, Elvis was reported to have hid in a movie theatre because he thought people would laugh at his effort. He needn't have worried . . . "That's All Right (Mama)" became a local hit. Sun is supposed to have pressed only about seven-thousand copies of the record, and one in mint condition today is worth at least 200-dollars U-S.
1958- After a series of disputes over money (and a fistfight with the manager of Harlem's famous Apollo Theater), Drifters manager George Treadwell fires the entire group and installs the existing group the Five Crowns in their place, renaming them the Drifters. This lineup, featuring a lead tenor named Ben E. King, would prove to be the most popular critically and commercially, releasing hits like "There Goes My Baby," "This Magic Moment," and "Save the Last Dance for Me."
1960 - Juan Marichal of the San Francisco Giants became the first pitcher to get a one-hitter in his major-league debut. Marichal allowed just one hit (a double in the eighth inning) as the Giants beat the Philadelphia Phillies.
1960---Top Hits
I'm Sorry - Brenda Lee
Only the Lonely - Roy Orbison
That's All You Gotta Do - Brenda Lee
Please Help Me, I'm Falling - Hank Locklin
1960-Boise sets highest ever reading with a scorching 111
1960-Cow Creek, CA in Death Valley starts with a morning low of 102 and rises to 126
1966-- 50-year-old Frank Sinatra marries 20-year-old actress Mia Farrow in New York amid a sea of fourteen movie cameras and 37 regular cameras. The marriage, one of Hollywood's rockiest, will last only two years, with Sinatra issuing an ultimatum to Farrow as she is filming Roman Polanski's movie Rosemary's Baby -- one she will ignore, leading Sinatra to serve divorce papers to her on the set.
1965- Shooting begins on Star Trek 2nd pilot "Where No Man Has Gone Before" This one makes it.
http://www.startrek.com/
1968---Top Hits
This Guy's in Love with You - Herb Alpert
The Horse - Cliff Nobles & Co.
Jumpin' Jack Flash - The Rolling Stones
D-I-V-O-R-C-E - Tammy Wynette
1969-The Who appeared at Fillmore West in San Francisco.
1969 - No. 1 Billboard Pop Hit: "Grazing in the Grass," Hugh Masekela, a version of the song by The Friends of Distinction reaches No. 3.
1969--GERTSCH, JOHN G. Medal of Honor
Rank and organization: Staff Sergeant, U.S.. Army, Company E, 1st Battalion, 327th Infantry, 101st Airborne Division. Place and date: A Shau Valley, Republic of Vietnam, 15 to 19 July 1969. Entered service at: Buffalo, N.Y. Born: 29 September 1944, Jersey City, N.J.: Citation: S/Sgt. Gertsch distinguished himself while serving as a platoon sergeant and platoon leader during combat operations in the A Shau Valley. During the initial phase of an operation to seize a strongly defended enemy position, S/Sgt. Gertsch's platoon leader was seriously wounded and lay exposed to intense enemy fire. Forsaking his own safety, without hesitation S/Sgt. Gertsch rushed to aid his fallen leader and dragged him to a sheltered position. He then assumed command of the heavily engaged platoon and led his men in a fierce counterattack that forced the enemy to withdraw. Later, a small element of S/Sgt. Gertsch's unit was reconnoitering when attacked again by the enemy. S/Sgt. Gertsch moved forward to his besieged element and immediately charged, firing as he advanced. His determined assault forced the enemy troops to withdraw in confusion and made possible the recovery of 2 wounded men who had been exposed to heavy enemy fire. Sometime later his platoon came under attack by an enemy force employing automatic weapons, grenade, and rocket fire. S/Sgt. Gertsch was severely wounded during the onslaught but continued to command his platoon despite his painful wound. While moving under fire and encouraging his men he sighted an aid man treating a wounded officer from an adjacent unit. Realizing that both men were in imminent danger of being killed, he rushed forward and positioned himself between them and the enemy nearby. While the wounded officer was being moved to safety S/Sgt. Gertsch was mortally wounded by enemy fire. Without S/Sgt. Gertsch's courage, ability to inspire others, and profound concern for the welfare of his men, the loss of life among his fellow soldiers would have been significantly greater. His conspicuous gallantry, extraordinary heroism, and intrepidity at the cost of his life, above and beyond the call of duty, are in the highest traditions of the U.S. Army and reflect great credit on him and the Armed Forces of his country.
1974 - The House Judiciary Committee recommended that President Richard Nixon should stand trial in the Senate for any of the five impeachment charges against him.
1975-"Listen To What The Man Said" by Wings hits #1 on the singles chart.
1975-Orleans' "Dance With Me" is released.
1976 - No. 1 Billboard Pop Hit: "Kiss and Say Goodbye," Manhattans.
1976---Top Hits
Afternoon Delight - Starland Vocal Band
Kiss and Say Goodbye - Manhattans
I'll Be Good to You - The Brothers Johnson
Teddy Bear - Red Sovine
1977-Slow moving thunderstorms drop 12 inches of rain in the Johnstown, PA area in only 7 hours. Severe flash flooding occurred with Johnstown under 10 feet of water. The death toll was 76 and total damage was $200 million.
1980-Billy Joel's "It's Still Rock & Roll To Me" hits #1.
1980-Elton John's "Little Jeannie" hits #3 on the singles chart.
1980-The Grateful Dead's "Alabama Getaway" peaks at #68 on the singles chart.
1981-"Roy Orbison Day" is celebrated in Odessa, Texas.
1984-Congresswoman Geraldine Ferraro was nominated to run with candidate Walter Mondale on the Democratic ticket. They were defeated by the Republican ticket headed by Ronald Reagan.
1984---Top Hits
When Doves Cry - Prince
Dancing in the Dark - Bruce Springsteen
Eyes Without a Face - Billy Idol
I Don't Want to Be a Memory – Exile
1986 -All-time record heat in stubborn heat wave for Charleston, SC with 104, breaking record set earlier in month (9th) of 103.
1986-Genesis' "Invisible Touch" hits #1 on the singles chart.
1986-The "Ruthless People" soundtrack enters the album chart. It features the Billy Joel hit, "Modern Woman.
1986 - No. 1 Billboard Pop Hit: "Invisible Touch," Genesis.
1986- Caroline Kennedy weds Edwin A Schlossberg in Centerville, Mass.
1989 - 181 out of 293 passengers and crew survived the crash of a United Airlines DC-10. The pilot of Flight 232, bound for Chicago, reported trouble to the Sioux City, Iowa airport half an hour before it slammed into the Sioux City runway. Prepared emergency personnel were credited with helping many to survive the fiery crash.
1990- Singer Vicki Carr helps dedicate the Nixon Presidential Library, singing in front of all four living presidents (Nixon, Carter, Reagan, and George H.W. Bush), all of which she had performed for at the White House during their terms.
1990 - Baseball's all-time hits leader Pete Rose was sentenced in Cincinnati to five months in prison and fined $50,000 for filing false income tax returns. Rose, who spent 25 years in the majors with 4256 hits, 1314 RBIs and a lifetime average of .303, was released from prison Jan 7, 1991
1994- the Rolling Stones played a surprise date at the R-P-M club in Toronto as a preview of their "Voodoo Lounge""tour. One-thousand people paid just five-dollars each to see the nearly hour-and-a-half-long show. The Stones had been in Toronto for weeks rehearsing at a private boy's.
1995- Elvis Presley's former doctor lost his license when the state of Tennessee decided he over-prescribed addictive drugs to patients, including Jerry Lee Lewis. George Nichopoulos called the decision "idiotic." He suggested it stemmed from resentment over Presley's death in 1977. Nichopoulos was found not guilty in 1981 of charges he indiscriminately and negligently prescribed drugs to Presley.
http://www.clearhq.org/PaxtonSu98.html
1995 -- Elvis Presley's former doctor Dr. George Nichopoulous, loses his medical license for being "too liberal" in prescribing addictive drugs.
1996- Montreal singer Celine Dion performed at the opening ceremonies of the Atlanta Olympics. She sang "The Power of the Dream," written by David Foster, Kenneth (Babyface) Edmonds and Linda Thompson. The song was commissioned for the occasion.
http://www.celineonline.com/
1997 - Daniel Komen of Kenya broke the 8-minute barrier for the 2-mile run while setting a new world record of 7:58.61 at the Hechtel Night of Athletics in Hechtel, Belgium. Komen actually ran two sub-4-minute-miles in this race, running his first mile in 3:59.2, then turned in a second mile of 3:59.4.
http://faculty.rmwc.edu/tmichalik/8min.htm
2004-- In Pacific Coast League action at Portland's PGE Park, Tagg Bozied hits a walk-off grand slam in the bottom of the ninth to beat the Tacoma Rainiers, 8-5. Upon his arrival at home plate, the Beavers' first baseman, jumping for joy, ruptures the patella tendon to his left knee and needs taken to Legacy Good Samaritan Hospital by ambulance.
[headlines]
--------------------------------------------------------------

Baseball Poem

Ballpark Haiku
by Tim Peller
Hot wicked summer
Against the fat man's belly
Budweiser can sweats
Under the shrubbery
Down by the bullpen mound
Yellow jackets whine
Budweiser!
Budweiser! he calls
between innings, between pitches,
between breaths
God Protects Fools with Curveballs
Going after her
Was chasing
A bad pitch,
A sharp curve
That tailed off
Into the dirt,
Evaded the end
Of my whirling bat.
Thank goodness
I only looked stupid
On the first strike.
from " Touching the Bases"
These come from a soft cover 128 pages with index published by www.mcfarlandpub.com
(they take two weeks to send, but you are helping this company stay alive), or you can buy from Amazon, for the same price, but perhaps faster delivery. While they are all mostly baseball, some are not. He is a unique American poet. He lives in Hickory, North Carolina.

--------------------------------------------------------------

SuDoku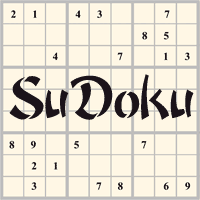 The object is to insert the numbers in the boxes to satisfy only one condition: each row, column and 3x3 box must contain the digits 1 through 9 exactly once. What could be simpler?
http://leasingnews.org/Soduku/soduko-main.htm
--------------------------------------------------------------

Daily Puzzle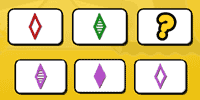 How to play:
http://www.setgame.com/set/puzzle_frame.htm
Refresh for current date:
http://www.setgame.com/set/puzzle_frame.htm
--------------------------------------------------------------


http://www.gasbuddy.com/
http://www.gasbuddy.com/GB_Map_Gas_Prices.aspx
http://www.gasbuddy.com/GB_Mobile_Instructions.aspx
--------------------------------------------------------------

Weather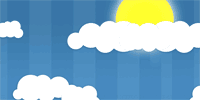 See USA map, click to specific area, no commercials
--------------------------------------------------------------

Traffic Live---
Real Time Traffic Information
You can save up to 20 different routes and check them out with one click,
or type in a new route to learn the traffic live
--------------------------------