Archives June 20, 2000
Swander Speaks
I have been reading the comments regarding fraud, or poor business practices. I have to add my two cents worth. The lending industries have struggled with this problem, or in my opinion, too often looked the other way. Sure, we have "bad" people in all parts of our industry - brokers, vendors, lessees, funding sources and suppliers. Are we any different than other industries? Our industry has a very low barrier to entry. Some of us worked hard to establish the CLP program in 1984 as the industry attorneys felt "blackballing" was far too risky. The concept of the CLP program was to recognize those who took the extra effort to become certified. Certification has not worked. Is licensing the way to increase the barrier to entry?
I keep writing good business and enjoy life. I enjoy being able to go to sleep at night knowing I've helped customers get their new equipment, given my funding sources good business, and made a reasonable commission. I'm sorry many of the people in our industry don't agree with me. I won't change my ethical business practices and won't trade my ability to sleep at night for a little extra money.
When I joined the leasing industry, the association meetings were great place to find out who you could trust. It wasn't in the meetings, it was in the bar after the meetings. We all agreed that if someone wanted to cheat us, they could. I see several people circulating within the industry who leave a trail of problems. Do you believe they are going to change? If you see the same trail, and ignore it, shame on you! Question you own ethics and business practices not theirs or others.
I will continue to help the people who help me. I will continue to laugh at the people who ignore the warning signals. I share two great situations for the new people in the industry:
I warned a friend of mine that a broker has a "history" and he should ask more questions before he accept business. He ignored my warning. He has now written off a $250,000 fraud deal and is mad at all brokers. I reminded him - I told you so! We had a beer afterward.
I saw a lessee submit an application claiming his brother as the principal of the business. I asked the owner why he was submitting the application in this manner. He was "coached" by the other leasing company - with his credit, he'd never get approved. I backed away from the transaction. My vendor was very upset as he lost the sale to a competitor. I was able to sleep at night. He never had a sale to be lost. I got his next lease application.
There is plenty of good business to be had with good lessees, good vendors, and good funding sources. If it seems too good to be true, it probably is. Write good business and encourage you friends to do the same!
Jim Swander
Today in Phnom Penh, Cambodia


1990
Jim Swander, CLP
Hathaway Capital, Mokteo, Washington
Formerly with Duane Russell at RS Leasing,
Santa Clara, California, and then it became
RSN Leasing, eventually owned by Stan Nathanson when
both Russell and Swander sold their shares to him.
(Russell is retired, Nathanson now 85, is still active in Leasing)

"I have moved over to Phnom Penh, Cambodia where I have now written the first car loans and car and equipments leases that are not secured by real estate. Cambodia is a developing country and has many plus's and minus's. All in all, I'm enjoying life, helping a lot of people, being a participant in developing a leasing industry (both in Cambodia and Lao).
"I have put together a few travelogues and circulated them to friends. If anyone would like to see them, let me know and I'll add you to the list. Just for fun, I'm attaching the one on Christmas in Phnom Penh.
"Hope all is well with you and your family."
Jim
jimswander@gmail.com
Christmas in Phnom Penh:
http://leasingnews.org/PDF/Xmas_PP.pdf
(Coda: Jim remains a regular reader of Leasing News, logging in late at night, which may be morning for him. Editor)

[headlines]
--------------------------------------------------------------
Classified Ads---Collections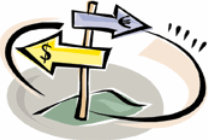 (These ads are "free" to those seeking employment or looking
to improve their position)
Port St Lucie, FL
20+ yrs exp. commercial collection/late stage specialist.
Prefer to work from home based office or transfer to Sarasota areamichaelgalan@comcast.net | Resume
Free Posting for those seeking employment in Leasing:
http://www.leasingnews.org/Classified/Jwanted/Jwanted-post.htm
All "free" categories "job wanted" ads:http://www.leasingnews.org/Classified/Jwanted/Jwanted.htm

• Contract Negotiations • Fraud Investigations
• Credit Investigations • Skip-tracing
• Third-party Commercial Collections
John Kenny
Receivables Management
For flat fee or commissions basis

john@jkrmdirect.com | ph 315-866-1167| www.jkrmdirect.com
[headlines]
--------------------------------------------------------------
Ladco Leasing/Elavon Fined $418,601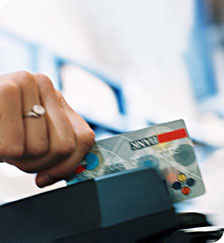 Ladco Financial Group dba Ladco Leasing, Thousand Oaks, California, established 1979, who specializes in the point of sale hardware and software equipment leases, was fined by Ventura County Superior Court Judge Harry Walsh $418,601 in civil penalties, restitution, and cost recovery to the Ventura County District Attorney's Office, and will be bound under the terms of a permanent injunction prohibiting similar future alleged violations of law". The final judgment also requires that Ladco and Elavon cancel leases, release liens, terminate collection efforts, and provide updated status reports to credit-reporting agencies, for more than 100 impacted lessees.
Ventura, California District Attorney Gregory D. Totem announced the settlement of the action against Ladco Financial Group, Inc., of Thousand Oaks, and Elavon, Inc., of Atlanta. The settlement resolves allegations that Ladco, which was merged into Elavon in 2009, violated California laws prohibiting unfair competition and misleading advertising; misrepresented the leases as being cancellable and lied about the cost of buying the equipment at the end of the lease, the court found. Clients were also misled about the length of the leases and were tricked into thinking their existing credit-card devices were obsolete.
This case was investigated by the Ventura County District Attorney's Consumer and Environmental Protection Unit.
The action alleges that lease agents used misrepresentations and false promises to induce small-business owners around the country to enter into lease contracts for credit-card swiping terminals with Ladco
These misrepresentations and false promises allegedly included:
- misrepresenting the leases as being cancellable; misrepresenting the leases as purchases;
- misrepresenting the cost to buy out the equipment at the end of the lease
- misrepresenting the length of the leases;
- promising to provide additional products and services with the intent not to deliver those products and services as promised;
- misrepresenting used equipment as new; and
-misrepresenting that lessees' existing equipment was obsolete".
The complaint further alleges that the defendants' vendors forged individuals' signatures on leases:
According to individuals interviewed, the same credit-card swiping terminals leased from Ladco for several thousand dollars, could, unbeknownst to the lessees, have been purchased for under $500.
((Please Click on Bulletin Board to learn more information))
(Leasing News provides this ad "gratis" as a means
to help support the growth of Lease Police)
[headlines]
--------------------------------------------------------------
Despite What You Read Elsewhere,
---Not Much Happening IASB and FASB
by Christopher Menkin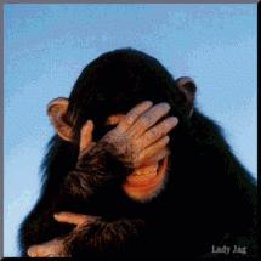 Despite all the hoopla in the media about the International Accounting Standards Board (IASB) and Financial Accounting Standards Board (FASB) making changes, there actually is very little that has changed, meaning the media reports are more "public relations" spins than facts regarding equipment leasing and finance possible changes. There has been nothing dramatic from the original concept changes that have been arrived at before, according to lease accounting experts who advise Leasing News.
The actual report from the 12-14 June 2012 meeting at the IASB offices in London, UK:
"The FASB joined the IASB for some of the sessions, with some members participating in person and others via video from its offices in Norwalk."
The list of topics was reported, but getting down to the bottom line on leases of personal property:
"Leases of assets other than (real) property should be accounted for using an approach similar to that proposed in the 2010 Leases exposure draft, unless:
the lease term is an insignificant portion of the economic life of the underlying asset; or

the present value of the fixed lease payments is insignificant relative to the fair value of the underlying asset.
There appears to be plenty of buzzwords being branded about by those with an axe to grind, but recent pronouncements are light on actual decisions and content pertaining to equipment leasing and finance.
Full IASB Up-Date June, 2012:
IASBUpdateJune2012


Must Read—Spring ELFF 2012 Journal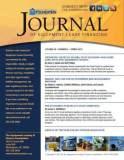 The first article in the Spring 2012 Equipment Leasing and Finance Foundation is "must" as it questions will more states start licensing leasing companies as does California and what to expect from the Dodd-Franck new bank requirements. It is free (no charge.)
There are also other very worthwhile articles to read.

Troubling States of Affairs: State Licensing and Usury Laws Affecting Equipment Finance
By Barry S. Marks and Bill Phillips
Unfortunately for equipment finance professionals, the Dodd-Frank Act pushed back a significant amount of federal preemption of state laws. The act likely will result in increased scrutiny of both bank and nonbank lessors by state attorneys and regulators.
Making the Case for an Enterprise Risk Management Program
By Steven E. Byrnes, Christine Williams, Samir Kamat, and Suresh Gopalakrishnan
Enterprise risk management has emerged in recent years to offer a proactive, integrated, and holistic view of the capital and earnings risks facing equipment leasing and finance companies. ERM cuts across both business entities and core functions, and it helps companies create value for shareholders, employees, and clients.
The Economics Fueling IT Cloud Computing
By Susan G. Middleton
At its core, the IT cloud revolution signifies a transition to both a new IT business model and a new technology platform. For IT leasing and financing providers, this means transitioning from providing capital to delivering a broader spectrum of end-user services. This report addresses the factors that will drive continued expansion and adoption
The foundation also has the Second Quarter 2012 Equipment Leasing & Finance U.S. Economic Outlook. Also free.
Go here for free copies and to also register for the free copy by following the simple instructions:
http://www.store.leasefoundation.org/cgi-bin/memberdll.dll/openpage?wrp=libraryHome.htm

For those who wish to see the Marks-Phillips article, here is PDF, but strongly recommend signing up for the ELFA articles now on line and those that will be available the next quarter:
Spring 2012 Issue:
http://www.leasingnews.org/PDF/Spring2012_Journal.pdf

[headlines]
--------------------------------------------------------------
Sales Make it Happen
CHOICES
by Bob Teichman, CLP
Equipment leasing isn't the oldest profession in the world, but it comes close. There is evidence that agricultural leases were written over 4,000 years ago. Leases are no longer written on clay tablets, but types of assets leased then are leased today. We still lease agricultural equipment, we still lease land, we still lease cattle.
But leasing as we know it only really dates from the mid-twentieth century. Then a lessor could be a generalist, serving to its customers whatever kind of equipment they wanted using a limited palette of leases. Credit decisions were either heavily oriented towards collateral, or required intensive due diligence. Industry specialists were mainly affiliated with manufacturers.
Today the equipment leasing world is far more complex. Small ticket, medium ticket, large ticket, application-only, full disclosure, domestic, cross-border; the variations alone could and do fill entire volumes.
So how does a small practitioner decide where to spend his or her valuable selling time? Unlike large lessors, who cover all markets through specialized units, the small lessor or broker must establish limits and make careful choices.
Many successful lessors choose to specialize by industry. They learn all they can about their chosen industry, write articles for their industry's newsletters, join their industry's associations and exhibit at their industry's trade shows. They become part of the industry, are well-known to vendors and manufacturers, and, as a result, are the first lessors to come to mind when the subject of financing comes up.
Often, lessors work with industries with which they worked before they entered the leasing business. But how does a lessor with no equipment background choose an industry? The process may start with a preferred vendor, or with an acquaintance, or with a personal interest in a process or device. It doesn't matter if the starting point is small so long as the lessor maintains direction and a continued interest in the industry.
As with all industries, the equipment leasing business has peaks and valleys; we are still recovering from the most recent downturn. What happens to the lessor if his or her preferred industry goes into a decline? When the economy turned bad a few years ago I received a call from a lessor who specialized in an industry which few lenders wanted to fund. He believed he was at a dead end, since he didn't know any other business but that of his specialty. I suggested that he help his vendors obtain financing for their own needs and that he expand his vendor relationships by asking his industry vendors to refer companies who supplied equipment to them. This strategy worked.
Specializing in an industry doesn't mean turning away entirely from related opportunities. But it does require focus and dedication, and can pay long term dividends, both personal and economic.
Bob Teichman, CLP
Teichman Financial Training
"Education & training for equipment leasing and financing personnel"
BoTei@aol.com

[headlines]
--------------------------------------------------------------
Leasing Industry Help Wanted


Sales
Privately-held lessor/broker is looking to expand
its Orange County and San Diego origination teams
with experienced reps ready for a change.
We offer clients a variety of traditional banking products including our 0% APR credit card. Our marketing efforts enhance both end user and vendor sales strategies, including proprietary technology,
direct mail, and trade show support.
Make the move today - click this link for more details.

Dallas-Fort Worth
Seasoned Leasing professional, experienced in 3rd party generated business. Must be highly ethical, self starter with a good understanding of financials and able to produce immediately and consistently. Generous commissions paid and benefits after initial trial period.
Please submit resume to ron.mitchell@bancleaseacceptance.com
Contact: Ron Mitchell 214-615-0667 direct
For information on placing a help wanted ad, please click here:
http://www.leasingnews.org/Classified/Hwanted/Hwanted-post.htm

Please see our Job Wanted section for possible new employees.
Leasing News Help Wanted Ad Pricing
25% Off regular rate below plus 30 day run
Help Wanted Web Ad New Programs
Classified Ad Section

21 days in a row:
$595 four lines (a space is a line)
($40 each additional line or space)
All you need do is send us the copy or the position description you want to fulfill and we do the rest. We will design the ad with the idea to fit you budget best, as well as recommend a "click to a web page" or seprate full page job description. Lines and spaces determine the price of the "help wanted ad" as the Logo is free as well as company description at the bottom of the ad (not to exceed the number of lines of the ad.) Also free: click to a click to a web site or a full description of the position.

Ads are placed in the "Help Wanted' section by category, alphabetical, with the ad with the most lines first in the group. They appear on the web site and in each news edition at the top, not in flash, but in separate news editions. (The "help wanted" top ad are changed in each news edition in sequence with other "help wanted" ads, mostly in a chronological basis.) The ad always appears in the classified help wanted section in each news edition, plus remains on the web site, even when it appears at the top of the headlines.
Most readers scroll the newsletter, or those directly interested in classified, will click on the headline and go direct to the news edition classified help wanted section, or click on the web site, and go to it at this site.
Leasing News reserves the right to refuse advertising, particularly to a company that has appeared in the complaint bulletin board
[headlines]
--------------------------------------------------------------
Why I Became a CLP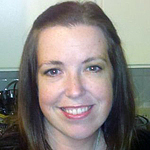 TAMARA MCCOURT, CCE, CLP
Credit Manager
Innovative Lease Services, Inc.®

When I started working in the leasing industry I had just turned 22 years old and never possibly imagined making a career out of it. I was the nanny for the owner of the leasing company and I was asked to work for a few hours part time in the morning before I headed off to the mall to work my two daytime jobs at Radio Shack and a specialty kitchen store. Within a month I quick the mall jobs and began my full time job in leasing. The owner's wife was the VP of the company and would only allow me to work there under the condition that I could not quit as babysitter. For three years I worked there while babysitting as well. Not once did it become clear to me that this would be a lifelong career path. I learned a great deal during those three years. My boss told me that I was a diamond in the rough. I did not know what he meant at the time, but I will never forget the experiences that he taught me.
I moved to the city and kept with leasing by going into sales for a small broker. Since I also knew how to work the credit desk and do documentation, I also served as a trainer for ops. Looking back that is a rather odd job for a sales rep. Life is leasing was a great deal different back then. You had to wait for a customer to mail you financials or if you got lucky they would send by FedEx. Then you would have to overnight them to a lender to review. No one was using email or the internet too much. Fax machine was the greatest. Then along came Colonial Pacific's Bliss system. Life was good.
I heard about the CLP right about the time that I had 5 years in the industry. It was about this time that I made a bold change. I left leasing and went back to school and starting working as a credit manager. During this time I went on to get my certification in credit management and became a Certified Credit Executive. I also became very involved in the credit association and served on the board of directors for the local association of credit managers (NACM-Western WA). While at a weeklong financial statement analysis course, I ran into the business partner of the first leasing company I worked for. He offered me a position and after much thought, I came back to the world of leasing. About 2 months after emerging myself back into leasing, I was encouraged to take the CLP exam. I already knew the significance of receiving my certification in credit so going for my CLP was a no brainer.
I think getting my CLP made me most proud. My credit certification was about credit. CLP is about credit, sales, pricing, lease history, portfolio management, collections, law, and so much more. It has made a major impact on my career as well. I cannot count how many times I heard someone say, "and she has her CLP". I think people take you a little more seriously and that you know what you're talking about and doing. Provides credibility whether it is with customers, lenders, employees or industry peers. The CLP Foundation has provided a great resource of tools through the CLP Handbook as well as educational materials used to train at CLP classes. I highly recommend both the handbook and the classes to anyone considering becoming a CLP. Remember, the CLP is for everyone. You are not required to be in a management position or work for a large company. Everyone working in the industry for the required amount of time can benefit from becoming a CLP.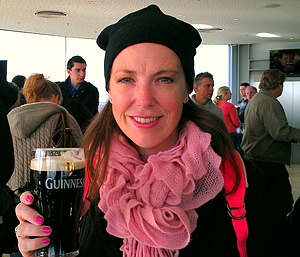 (Taken recently while visiting Guinness, Dublin, Ireland)

Previous "Why I Became a CLP"
http://www.leasingnews.org/CLP/Index.htm

www.clpfoundation.org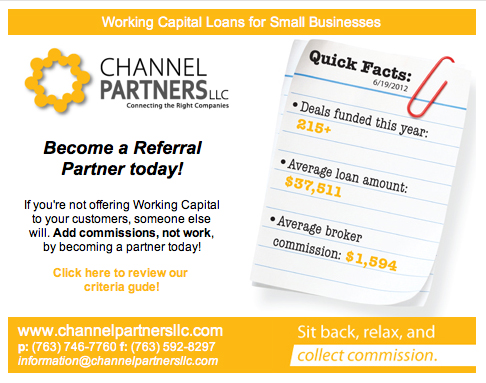 [headlines]
--------------------------------------------------------------
The Secret of Our Success
by Ed Kaye, Advantage Funding

"I think Advantage Funding is the industry leader in ground transportation finance. PFSC has had the pleasure of working closely with Advantage and has thoroughly enjoyed watching and participating in their success. As a Marubeni Group Company, Advantage Funding has been insulated from the turmoil in the capital markets, allowing them to remain a consistent and reliable financing source in the markets they serve. While many equipment finance companies have faltered, Ed Kaye and his partners have continued to improve upon their leadership position in the leasing industry."
John Enyart, President, Portfolio Financial Servicing Company (PFSC)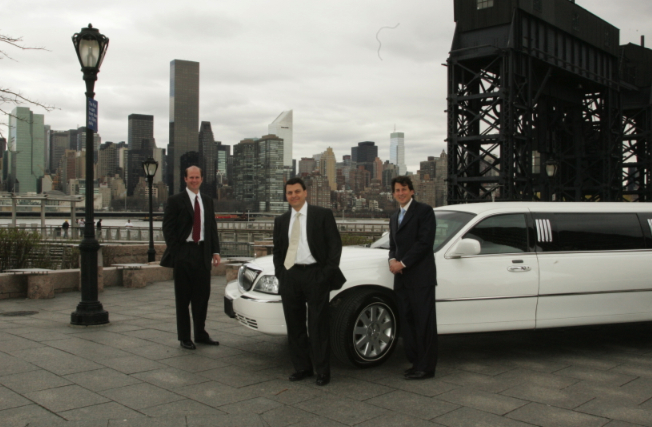 Eric C. Coolbaugh, Vice President; Michael P. Kaplan, Secretary Treasurer; Edward P. Kaye, President

Nobody says they want to go into the leasing business when they grow up. But for the three partners that started Advantage Funding, it worked out well.
After 10 year careers with a large independent auto leasing firm, the three account representatives, Edward Kaye, Eric Coolbaugh, and Michael Kaplan found themselves without a home. Their employer decided to relocate from their native New York City to Florida and the three did not like the way the business was heading and decided to start their own firm, Advantage Funding.
"In hindsight, it was the best move of our lives," says Kaye, the current president and a principal of Advantage. "We each kicked in $7,500, rented a small office, purchased an inexpensive phone system and made cardboard boxes our desks," he added. "We were very young, worked very hard and had fun every day," he stated.
"We started out as brokers for the first several months with existing bank and leasing company relationships and quickly realized that we needed recourse leasing lines to grow the business," said Eric Coolbaugh, vice president and a principal. "The first lender to provide a warehouse line of credit was Ford Motor Credit," he added. In the late 1990s it was relatively easy to obtain bank lines and the three were able to leverage lines with All Points Capital (now a subsidiary of CapitalOne Bank), Sovereign Bank (now Banco Santander), European American Bank (now Citigroup), and New World Lease Funding, which was all they needed to grow their modest investment into an $80 million portfolio.
With good portfolio performance and disciplined buying habits the company steadily grew, adding staff and eventually moving to larger offices with real desks and furniture. "Although it certainly was not what many people expected to see when they walked into our office, a converted two story dye house in an industrial neighborhood, we called it home. We never believed in investing a lot of capital in window dressing," said Michael Kaplan, secretary treasurer and a principal. "We always had the same goal of investing in the business for the long term," he said.
Advantage Funding specializes in direct and indirect niche transportation finance and leasing. Their target transactions are leases and loans of new and used commercial coaches, minibuses, school buses, paratransit vans, ambulances and limousines. They also establish captive finance programs for commercial transportation equipment manufacturers. They do not fund trucks, trailers, or any collateral with residual value risk.
"In 2001 business was very good. New business volume was up, delinquency was down, and we had healthy margins. Then 9/11 happened," Kaye says.
At the time Advantage was the largest independent finance company to the Black Car industry (prearranged chauffeured sedan transportation) in the City of New York. "We suffered enormous losses but didn't panic," Coolbaugh says. "We created special finance programs to liquidate the repossessions," he added. "We kept the banks informed of our activity, they supported us, and it worked out," Kaplan says. All of Advantage's lenders were paid 100% on the dollar after 9/11, according to Kaye.

In 2006, the company caught the attention of Marubeni America Corporation (www.marubeni-usa.com), the North American subsidiary of Marubeni Corporation (www.marubeni.com), the multinational Japanese trading conglomerate. "We were still happy doing what we were doing but decided after 9/11 that having a large partner had its benefits," Kaplan says.
The main concern for Advantage was management and existing employees remain in place after the acquisition. Marubeni agreed, according to Kaye, and they purchased a majority stake in the company. "Marubeni immediately lowered our internal cost of funds and provided treasury and financial support services that otherwise would not be available to us," Coolbaugh says.
With Marubeni's backing, the company self funds all of its transactions and has grown the portfolio to over 4,000 vehicles or $300 million. Marubeni's involvement was important in growing the business but the three partners give equal credit to their loyal and dedicated sales people, back office staff, and customers.
"We have worked with many of our sales people and employees for close to 20 years. They have devoted their lives to our business and we are fortunate to have such long standing relationships with them," Kaplan says. "Many of our customers have been with us for 20 years as well," added Kaye. They were loyal to us before Advantage was formed and stayed with us," he said.
The three partners function as one unit in managing the daily operation. Given the current challenges the economy is experiencing, the three have a clear direction in how to lead the company through this cycle.
"We each bring something unique to the table and respect each others' opinions. This is what makes the partnership, and ultimately the company strong" Coolbaugh says. In today's economy there are a lot of issues to deal with and it helps that we have a clear direction and understanding of what it takes to succeed in difficult times." "It's hard enough battling customers, we do not want to spend any energy battling your partners," Kaplan says.
Advantage has 10 salespeople strategically located throughout the United States and 30 employees in its corporate headquarters in Lake Success, Long Island, New York. The portfolio is serviced by the third party servicing agent, PFSC of Portland, Oregon.
"When we look back at what we've accomplished and how we got here, it makes you realize how lucky we have been in a career we each fell into," Kaye says. "We've come a long way and we could not have planned it better."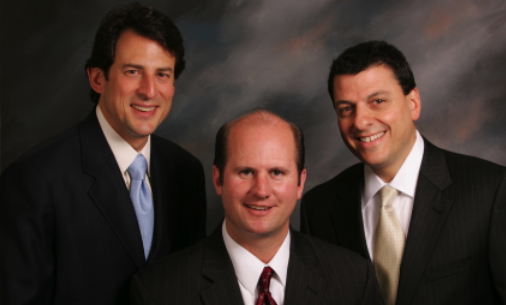 Edward P. Kaye, President; Eric C. Coolbaugh, Vice President; Michael P. Kaplan, Secretary Treasurer
ELLEN MICHELE STERN, ATTORNEY
Southern California

Free initial consultation
Nationwide network of providers and client base.
Twenty-six years of leasing expertise, ranging from front-end transactional through collections, equipment & judgment recovery. Results-oriented
Phone: 951.443.4000 or email:leaselaw@msn.com
California Finance Lenders' License specialist
[headlines]
--------------------------------------------------------------
139 banks and thrifts miss May '12 TARP dividend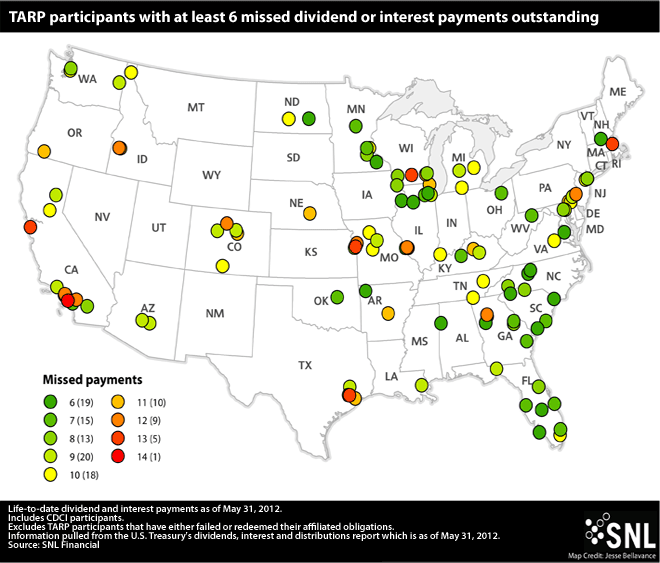 By Tyler Hall and Andrew Wolcott
SNL Financial
According to a June 11 Treasury report, 139 banks and thrifts missed their May 15 TARP dividend payment required under the Capital Purchase Program. This is a decrease of eight from the prior quarter.
In February 2012 and November 2011, 147 and 145 institutions deferred their dividend payments, respectively. In August 2011, 147 deferred payments.
The 139 institutions that deferred the latest TARP dividend payment received a total of $3.2 billion in CPP funds, which comprises 1.6% of the $204.9 billion received by the 707 institutions under the CPP. Of the 139, only three companies were previously current on all dividend payments. BancTrust Financial Group Inc., Community West Bancshares and Severn Bancorp Inc. combined owed the Treasury $1.1 million in May.


All three first-timers are holding companies, which means they must pay cumulative dividends and missed payments accrue. Banks without holding company status pay noncumulative dividends, and missed payments do not accrue. In some cases, state regulators can restrict banks from paying dividends if their accumulated earnings do not meet a certain threshold. Some banks also must attain shareholder approval before paying dividends.
Despite the number of companies missing dividends declining from the prior quarter, the number of companies missing at least six payments rose significantly to 102, from 89 in the prior quarter. That translates to 73% of the 139. Under the terms of the CPP, the Treasury has the right to elect up to two directors to the board of any institution that misses six dividend payments. 48 companies have agreed to have a Treasury observer attend board meetings. This is up by eight from February. Only nine companies have actually had board members elected by the Treasury. It prioritizes these types of elections in part by focusing on those institutions that have a least a $25 million investment.
Timberland Bancorp Inc. and Community Bankers Trust Corp. avoided the possibility of having Treasury-elected board members by paying the current and some of their missed dividends. They both now only have five outstanding missed payments.

Some companies managed to pay back all accrued dividends. Heritage Oaks Bancorp and Crescent Financial Bancshares Inc. became current on all their missed dividends this quarter. They previously had eight and five missed payments outstanding, respectively.
Other companies had their TARP redeemed through acquisitions. First Volunteer Corp. purchased Gateway Bancshares Inc. and redeemed all of its TARP, including two unpaid dividends.
Fort Lee Federal Savings Bank FSB was placed into receivership by the OCC on April 4, leaving six missed dividend payments outstanding.

Subchapter S interest deferrals
Subchapter S corporations issued subordinated debt instead of preferred stock in the Capital Purchase Program. Twelve of these institutions missed the May interest payment on their CPP subordinated debt, with the largest being New Orleans-based First Trust Corp. Its ninth missed payment in a row resulted in cumulative unpaid interest of $3.39 million. Including First Trust, seven Subchapter S corporations have now missed six or more interest payments.
Of the 12 Subchapter S corporations that have missed their May interest payment, two are first-timers, OneFinancial Corp. and Plato Holdings Inc. OneFinancial Corp has been in the news recently due to a former vice president of its banking subsidiary pleading guilty to bank fraud, money laundering and identity theft. Plato Holdings, Inc. through its banking subsidiary aggressively trimmed its loan and lease book in the first quarter of 2012, cutting loan and lease balances by 6.42 %, quarter over quarter.

As of the May report, First Trust and Security State Bank Holding Co. are the only two subchapter S corporations that have agreed to have a Treasury observer attend board meetings and where an observer has been assigned.
Security State Bank Holding Co. is the third subchapter S corporation to accept a board of director's appointee from the Treasury. The first, Duke Financial Group Inc., has since repaid its seven missed dividend payments and is current. However, as of May 31, Alliance Financial Services Inc. has declined the Treasury's request to have a Treasury observer attend board of directors meetings.
Combining dividend and interest deferrers, 151 companies missed the May payment. Through May 31, the Treasury had received a total of $11.67 billion, including $91.7 million in May, in dividend and interest payments on securities issued under the CPP.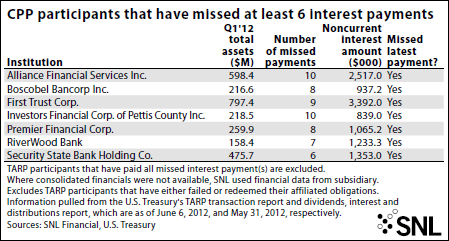 Community Development Capital Initiative

In addition to those missing dividend and interest payments under the CPP, four institutions have missed payments on their investments received under the Community Development Capital Initiative; this includes Community Bank of the Bay, which transferred into the CDCI, and excludes Wilmette, Ill.-based Premier Bancorp Inc., which was closed in March.
The CDCI is a TARP program implemented in February 2010 and targeted at institutions that lend to small businesses in particularly hard-hit areas of the country. Banks and thrifts participating in the program received capital with a 2% dividend or interest rate for the first eight years, increasing to 9% in year nine.
The 37 banks and thrifts in the program received $139.2 million in CDCI funds. Twenty-nine of these institutions transferred their combined $365.1 million of CPP investments to the program, thus bringing the total outstanding investment under the CDCI to $504.3 million. This number does not include the Treasury's $69.9 million investment in the 48 credit unions also participating in the program.

All four companies that missed payments on their CDCI investments originally participated in the CPP, and apart from Community Bank of the Bay, which transferred into the CDCI after four missed payments under the CPP program, none had missed payments. Brooklyn, N.Y.-based First American International Corp. and Chicago-based PGB Holdings Inc. missed their first five dividend payments. First Vernon Bancshares Inc. has missed six payments. Of note, Premier Bancorp Inc. was closed and placed into receivership by Illinois regulators March 23 after missing all six interest payments since joining the CDCI.
The Treasury has received $16.9 million in CDCI dividend and interest payments from banks and thrifts to date.
Tahir Ali contributed to this article.
Why Choose Advanced Property Tax Compliance?


Dedicated to the leasing industry
click here to learn more.

Hear What Our Clients say about us
click here

Gary DiLillo, President 440.871.0555 or gary@avptc.com
Send Leasing News to a colleague.
Ask them to subscribe. We are Free!!
[headlines]
--------------------------------------------------------------

Dachshund Mix--beautiful dog
Westland Village, California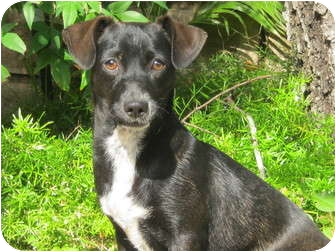 </p>
Marianne
Sex: Female
Breed: Dachshund Mix
Color: Brown/Chocolate - With White
Age: Young
Size: Small 25 lbs (11 kg) or less
"I am good with kids, good with dogs, and good with cats."
Rescue Group: Labs and Buddies Rescue
Please email this shelter!
(They don't list their phone number here)
E-mail: info@labsandbuddies.org
Let 'em know you saw "Marianne" on Adopt-a-Pet.com!
Website: http://www.labsandbuddies.org
Address: 4333 Park Terrace Drive
Ste 205
Westlake Village, CA
91361
Our Adoption Process...
Our basic adoption fee is $300. Certain dogs may have a higher fee, which helps to support the rescue.
The first step is to submit our online application (found on the L&B website, www.labsandbuddies.org). The application lets us know about your lifestyle and preferences so we can introduce you to dogs that match what you're looking for. Although all our dogs (we think) are beautiful, choosing on looks alone doesn't guarantee a good match. Volunteers review the application and then contact you. Next is a meeting with your family and current dog(s), if any. Let us know if you have cats. A home check is necessary for puppies. Last step, the contract, payment, and a promise to send us photos!
We Serve the Following Cities, Towns, and/or Counties...
Most of Labs and Buddies dogs have found homes in southern California, from Orange County north to Santa Barbara County. A few of our dogs have traveled farther to the
Adopt-a-Pet by Leasing Co. State/City
http://www.leasingnews.org/Conscious-Top%20Stories/Adopt_Pet.htm

Adopt a Pet
http://www.adoptapet.com/
(This ad is a "trade" for the writing of this column. Opinions
contained in the column are those of Mr. Terry Winders, CLP)
[headlines]
--------------------------------------------------------------
Classified ads— Operations / Remarketing / Repossessions

Leasing Industry Outsourcing
(Providing Services and Products)

Operations: Houston, TX
Silverlake Inspections LLC is an independent contracting company for real estate and equipment verification with pictures.
Email: jimh05@sbcglobal.net

Operations: Portland , OR
Portfolio Financial Servicing Company provides state of the art portfolio servicing for portfolios of all sizes.

800-547-4905

sales@pfsc.com
Operations: Roseburg, OR
Tired of paying a full time documentation person? Try outsourcing. Ideal for anywhere in the USA. E-mail or Call Trina Drury


541-673-4116

or 541-784-7973.
email: doc_prep@yahoo.com


Repossessions: Southern California (except San Diego).
Full service repossession agency. All vehicles, big rigs, boats, heavy equipment and machinery. Licensed and insured 818-786-7376. www.simonsrecovery.com. adam@simonsrecovery.com
Repossessions: Canada
Cease Bailiff Services Incorporated:
Asset Investigation/Tracing; Asset Recoveries; Asset Protection/Security
Asset Liquidations/Sales; Ottawa, Canada;
www.ceasebailiff.ca dave@ceasebailiff.ca;
Phone

613 898 7376

; Fax 613 225 2452

Remarketing: Los Angeles, CA
Video, Audio, Film, Computer, IT, Test, Presentation Equipment
We pay cash / 3 million in buying power /Quick Quotes
UBG 800-570-5224
jon@usedvideo.org


Repossession/Remarketing: Portsmouth, NH
Six Sigma Processes. Unique Approach. Pride. Professionalism. Skip tracing, legal, storage, logistics. lowest cost, industry leading recovery rates/amounts. 855.EENGINE
http://lendersolutions.equipmentengine.com
All "Outsourcing" Classified ads (advertisers are both requested and responsible to keep their free ads up to date:
http://www.leasingnews.org/Classified/Outsourcing/Outsourcing.htm
How to Post a free "Outsourcing" classified ad:
http://www.leasingnews.org/Classified/Outsourcing/Outsourcing-post.htm
[headlines]
----------------------------------------------------------------
This Day in History
-------------------------------------------------------------

SuDoku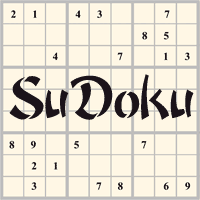 The object is to insert the numbers in the boxes to satisfy only one condition: each row, column and 3x3 box must contain the digits 1 through 9 exactly once. What could be simpler?
http://leasingnews.org/Soduku/soduko-main.htm
--------------------------------------------------------------

Daily Puzzle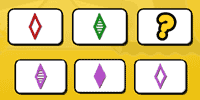 How to play:
http://www.setgame.com/set/puzzle_frame.htm
Refresh for current date:
http://www.setgame.com/set/puzzle_frame.htm
--------------------------------------------------------------


http://www.gasbuddy.com/
http://www.gasbuddy.com/GB_Map_Gas_Prices.aspx
http://www.gasbuddy.com/GB_Mobile_Instructions.aspx
--------------------------------------------------------------

Weather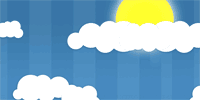 See USA map, click to specific area, no commercials
--------------------------------------------------------------

Traffic Live---
Real Time Traffic Information
You can save up to 20 different routes and check them out with one click,
or type in a new route to learn the traffic live
--------------------------------