Friday, June 16, 2017


Today's Equipment Leasing Headlines

Referral, Recommendations, Questions, Complaints
By Kit Menkin, Editor
Story Credit Lessors – Lenders' List Update
"C" & "D" Lessees, Business Loans, Working Capital
New Hires---Promotions in the Leasing Business
and Related Industries
Sales Makes it Happen by Scott Wheeler, CLFP
Advance Your Career
Industry Confidence Remains Steady in June
Reports Equipment Leasing & Finance Foundation
RapidAdvance Announces New Partnership
with iPayment, Inc.
David Gilbert, CEO, National Funding
2017 San Diego Entrepreneur of the Year
Father's Day Movies: Bicycle Thieves, Paper Moon
Mr. Mom, Father of the Bride, Taken
Digital Reviews by Leasing News' Fernando Croce
Basset Hound/Cross
San Diego, California Adopt-a-Dog
Leasing/Finance Conferences 2017
Save the Dates
News Briefs---
Biggest Online Lenders Don't Always Check
Key Borrower Data – Bloomberg Report
China Aircraft Leasing Buys 50 Boeing Aircraft for $5.8 Billion
"aircraft will be delivered in stages up to 2023"
Westlake acquires Credit Union Leasing of America
"CULA is a respected automobile lessor in the credit union market"
Banking Grows Increasingly Mobile
mobile consumers are changing the way purchases are being made
GM extends summer shutdown at 2 car plants
as demand falls slumping sedan sales
FINTECH NEWS Students' Demand Leads more
U.S. Business Schools to Offer Fintech Courses
Janet Yellen and the Case of the Missing Inflation
Confidence in the Economy
Broker/Funder/Industry Lists | Features (writer's columns)
Top Ten Stories Chosen by Readers | Top Stories last six months
www.leasingcomplaints.com (Be Careful of Doing Business)
www.evergreenleasingnews.org
Leasing News Icon for Android Mobile Device
You May have Missed---
Baseball Poem
Sports Brief----
California Nuts Brief---
"Gimme that Wine"
This Day in American History
SuDoku
Daily Puzzle
GasBuddy
Weather, USA or specific area
Traffic Live----
######## surrounding the article denotes it is a "press release" and was not written by Leasing News nor information verified, but from the source noted. When an article is signed by the writer, it is considered a "by line." It reflects the opinion and research of the writer.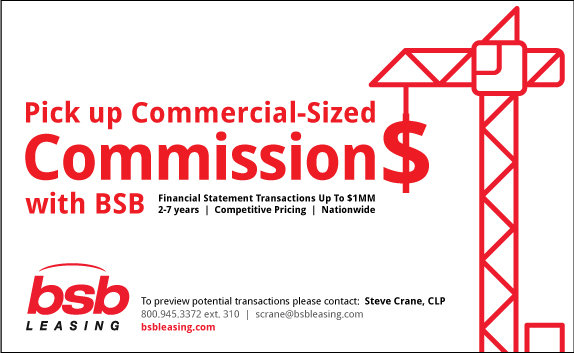 Please send a colleague and ask them to subscribe. We are free.
Email kitmenkin@leasingnews.org and in subject line: subscribe

[headlines]
--------------------------------------------------------------
Referral, Recommendations, Questions, Complaints
By Kit Menkin, Editor

(Kit's Telephone)

Leasing News gets inquiries from attorneys, bankers, brokers, funders, lessees, vendors and many others in the industry on "who does this equipment?," "Can I trust this broker?," "Can I trust this company?," "Any complaints about..." "Should I join an association?," "What about this situation?" …And many more.
After writing about complaints and the bank, leasing, and finance industries since 1992, readers are not afraid to email or telephone with questions or to seek advice and insight, as well as make a complaint about a funder, lessor, broker and relate situations they find themselves in. Many seek information about who they should do business with.
Our long time policy has always been any referral given to a reader by Leasing News is "free," which means we accept no fee or commission. We also have also returned gifts sent as remuneration. A journalist cannot have a conflict of interest in giving advice or their opinion for a financial payment.
We also investigate all complaints. We may give one recommendation as a rule of thumb rather than a list, although it is up to the party who asks…for a deal in Canada, Puerto Rico, Mexico, or the "equipment is coming from Canada and they want to be paid before they ship."
Many of these questions can be answered on the various lists on the website; however, most want to know when is a good time to talk by telephone. I respond that I prefer to answer by email so there is no mistake regarding what they are asking, and I can include the information they are seeking in my reply to them. It is more efficient to do so.
A popular list follows and it is not uncommon to suggest a company. If they come back unsatisfied from a referral made, I generally send them the list that follows list and make more suggestions.
[headlines]
--------------------------------------------------------------
Story Credit Lessors – Lenders' List
"C" & "D" Lessees, Business Loans, Working Capital
These companies specialize in "C" and "D" credits, often new businesses, or businesses where the principal(s) have Beacon scores around or below 600 or have had previous difficulties; meaning to become comfortable with the credit and financial statements. That means you need to learn the "story" to make a positive decision, often requiring further security, shorter term, or additional guarantors. Many of these companies may also have programs for "A" and "B" rated companies, but their specialty is not being a "cookie cutter" and often require full financial statements and tax returns as well as a "story about the company, its history, goals, circumstances" to fully understand the full financial picture.
Many of these companies also offer business loans and working capital loans, as well as doing "subprime leases."
Also listed below the dollar amounts are companies that who are known for accepting "subprime leasing."
All accept qualified third party originations and pay a commission.
To qualify for this list, the company must be a funder (as qualified by Leasing News and on the "Funder List" and not a "Broker/Lessor" along with an acceptable Better Business Bureau Rating and no history of complaints at Leasing News, as well as notifying lessees in advance when the lease will end and what the residual will be, specifically not automating extra lease payments, as we as insisting their discounter follow the same policy. We reserve the right to not list a company who does not meet these qualifications.

Story Credit (full list)
http://www.leasingnews.org/Story_Credit/Story_Credit.htm

We encourage companies who are listed to contact us for any change or addition they would like to make. Adding further information as an "attachment" or clarification of what they have to offer would be helpful to readers is also very much encouraged.
kitmenkin@leasingnews.org


[headlines]
--------------------------------------------------------------
New Hires---Promotions in the Leasing Business
and Related Industries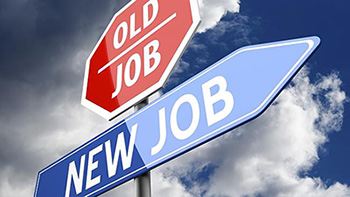 James G. (Jim) Farrell was promoted to Vice President, Eastern Sales Manager, Crestmark, Troy Michigan. He rejoined the firm September, 2013 as First Vice President, Midwest Sales Manager. Previously, he was Vice President/Business Development Officer, Huntington National Bank (March, 2010 - August, 2013); Director, DW Associates, Hartwick Capital (March, 2009 - March, 2010); Senior Vice President, Bank of America (May, 2006 - February, 2009); Vice President, Business Development Officer, Crestmark Bank (January, 2001 - May, 2006). Education: Michigan State University. BA, Finance (1981 - 1984).
https://www.linkedin.com/in/jim-farrell-53129210/

Vince Hamilton was hired as Vice President, Account Executive the Eastern Division, Crestmark, Troy, Michigan. He began his career at Comerica Bank, Senior Credit Analyst, July, 1996; promoted February, 1999 to Vice President, Business Banking Relationship Manager; promoted, April, 2006, Senior Alternate Credit Administration Officer (Private Banking/Business Banking). Education: Oakland University, Bachelor of Science (B.S.), Finance, General. (1992 - 1995). Macomb Community College, Warren, Michigan. Completed general education requirements for transfer to Oakland University (1987 - 1991).
https://www.linkedin.com/in/vince-hamilton-85584190/

Dennis Kohan was hired as Portfolio Manager, F.N.B. Corporation, Wyomissing, Pennsylvania. Previously, he was Credit Manager, FirstLease, Inc. (September, 2009 - 2016); Vice President, Director of Credit and Portfolio Management, Court Square Leasing Corporation (June, 2002 - May, 2009); Assistant Vice President, Assistant Credit Manager, American Equipment Leasing, Inc. (1997 - 2002); Commercial Leasing and Loan Officer, US Bancorp, Inc. (1993 - 1996); AVP, Senior Credit Analyst, Sovran Leasing Corporation (1990 -1992). Education: University of Pittsburgh, Joseph M. Katz Graduate School of Business, MBA, Finance (1980 - 1981). University of Pittsburgh, BA, Economics and Sociology (1975 -1978).
https://www.linkedin.com/in/dennis-kohan-29823812/

Jerry Noon was promoted to Vice President, Asset Management, Ascentium Capital, Kingwood, Texas. He joined the firm August, 2011 and former positon was Senior Vice President, Portfolio Servicing. Previously, he was Senior Vice President, Main Street Bank (October, 2004 - August, 2011); Director, Asset Management, American Express Business Finance (2001 - 2004); Vice President, Asset Management, First Sierra Financial (1997 - 2001); Regional Manager, GE Capital/Colonial Pacific Leasing (1990- 1997); Auditor, ITT Commercial Finance (1989 - 1990). Education: Oregon State University, BS, Economics (1984 - 1988).
https://www.linkedin.com/in/jerry-noon-01430513/

Zach Thibault was promoted to Jr. Credit Analyst, Equirex Leasing Corp., Grimsby, Ontario, Canada. He joined the company September, 2013, as Customer Service/Insurance Coordinator; promoted February, 2014, Lease Transaction Analyst. Education: Brock University, Bachelor of Business Administration (BBA). (2009 - 2013).
https://www.linkedin.com/in/zach-thibault-8b7923a3/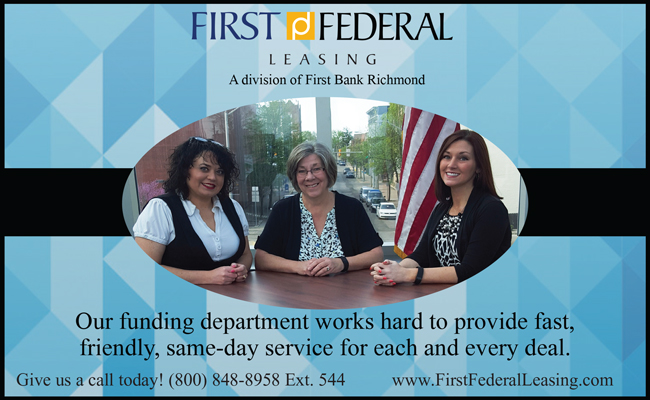 [headlines]
--------------------------------------------------------------
Sales Makes it Happen
by Scott Wheeler, CLFP
Originators are constantly asking me how they can advance their careers, move to the next level of production, and make more money.
The simple answer is to fund more business. But how?
The commercial equipment leasing and finance industry offers tremendous opportunities. How does an originator capitalize on those opportunities and advance her career?
If you dissect the leaders in the industry, they all have a common attribute. They understand all aspects of the industry. They know marketing, sales, credit, collections, capital markets, vendor & end-user channels, portfolio management, and more. They are well-rounded professionals who have touched all aspects of the process; and they understand the integration of risk and reward.
In order to advance your career, no matter your current position, you need to become an integral part of the process. You need to fully understand how the parts (sales, credit, portfolio management) relate with one another. The good news is that internal resources exist within most organizations. Talk with your managers, credit professionals, owners, and funders. Break out of your comfort zone; ask lots of questions and take a sincere interest in the process. Become an indispensable component of your organization. Strive to be a team leader. Make it your passion to know more. Knowledge equals an increase in production and will lead to exponential career advancement.
Knowledge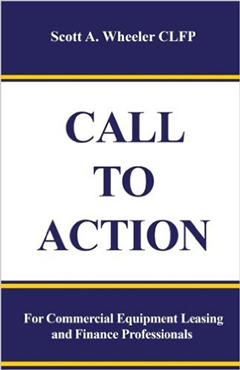 Available Here:
https://www.createspace.com/5355516
Scott A. Wheeler, CLFP
Wheeler Business Consulting
1314 Marquis Ct.
Fallston, Maryland 21047
Phone: 410 877 0428
Fax: 410 877 8161
Email: scott@wheelerbusinessconsulting.com
Web: www.wheelerbusinessconsulting.com

Sales Makes it Happen articles:
http://www.leasingnews.org/Legacy/index.html
[headlines]
--------------------------------------------------------------
#### Press Release #############################
Industry Confidence Remains Steady in June
Reports Equipment Leasing & Finance Foundation

ELFF Chart
63.5% in June
63.2% in May
65.8% in April
71.1% March
72.2% February
73.4% January
(Source: Leasing News)
Washington, DC, –- The Equipment Leasing & Finance Foundation (the Foundation) releases the June 2017 Monthly Confidence Index for the Equipment Finance Industry (MCI-EFI) today. Designed to collect leadership data, the index reports a qualitative assessment of both the prevailing business conditions and expectations for the future as reported by key executives from the $1 trillion equipment finance sector. Overall, confidence in the equipment finance market remained steady in June at 63.5, relatively unchanged from the May index of 63.2.
When asked about the outlook for the future...

Valerie Hayes Jester, President, Brandywine Capital Associates, said, "Our business volume remains steady, but it is not on pace to exceed last year's numbers. We see larger companies moving ahead and making capital investments but the smaller businesses seem to be more worried about the instabilities in Washington. The optimism of Wall Street is not shared by Main Street. Portfolio performance remains strong but certainty needs to return to the environment of the average small business owner before investment of a growing scale returns."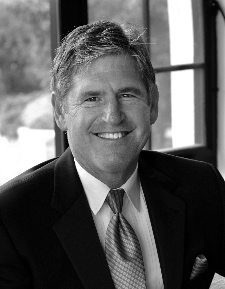 Paul Menzel, CLFP, President and CEO, Financial Pacific Leasing, Inc., an Umpqua Bank Company, said, "The fundamental health of the business community and consumer participation are positives for the near term. The risk to the economy is the political climate and uncertainty it is creating in various industries dependent upon trade, tourism, and policies that support growth."

Michael Romanowski, President, Farm Credit Leasing Services Corporation, said, ""The cash grain sector of the agriculture industry continues to experience a rebalancing resulting in pull back in new capital investment. Other agriculture sectors are also impacted as they work through down cycles. Some sectors—swine, poultry, nuts and wine producers—are engaged in growth activities resulting in finance opportunities."

Thomas Partridge, President, Fifth Third Equipment Finance, said, "The economy appears to be moving along at a good pace. Uncertainty in Washington and lack of momentum around tax policy could impact capital spending in the second half of the year."
June 2017 Survey Results:

• When asked to assess their business conditions over the next four months, 31% of executives responding said they believe business conditions will improve over the next four months, an increase from 22.6% in May. 69% of respondents believe business conditions will remain the same over the next four months, a decrease from 71% in May. None believe business conditions will worsen, a decrease from 6.5% the previous month.
• 17.2% of survey respondents believe demand for leases and loans to fund capital expenditures (capex) will increase over the next four months, a decrease from 38.7% in May. 82.8% believe demand will "remain the same" during the same four-month time period, up from 54.8% the previous month. None believe demand will decline, down from 6.5% who believed so in May.
• 13.8% of the respondents expect more access to capital to fund equipment acquisitions over the next four months, up from 12.9% in May. 86.2% of executives indicate they expect the "same" access to capital to fund business, up from 83.9% last month. None expect "less" access to capital, a decrease from 3.2% last month.
• When asked, 41.1% of the executives report they expect to hire more employees over the next four months, a decrease from 45.2% in May. 51.6% expect no change in headcount over the next four months, unchanged from last month. None expect to hire fewer employees, down from 3.2% in May.
• None of the leadership evaluate the current U.S. economy as "excellent," unchanged from last month. 100% of the leadership evaluate the current U.S. economy as "fair," and none evaluate it as "poor," both also unchanged from May.
• 41.4% of the survey respondents believe that U.S. economic conditions will get "better" over the next six months, a slight decrease from 41.9% in May. 51.7% of survey respondents indicate they believe the U.S. economy will "stay the same" over the next six months, unchanged from the previous month. 6.9% believe economic conditions in the U.S. will worsen over the next six months, up slightly from 6.5% who believed so last month.
• In June, 48.3% of respondents indicate they believe their company will increase spending on business development activities during the next six months, an increase from 45.2% in May. 51.7% believe there will be "no change" in business development spending, unchanged from the previous month. None believe there will be a decrease in spending, down from 3.2% last month.
About the Foundation:
The Equipment Leasing & Finance Foundation is a 501c3 non-profit organization dedicated to inspiring thoughtful innovation and contributing to the betterment of the equipment leasing and finance industry. Funded through charitable individual and corporate donations, the Foundation focuses on the development of in-depth, independent research and resources for the advancement of equipment finance industry knowledge. Visit the Foundation online at http://www.LeaseFoundation.org.
#### Press Release #############################


[headlines]
--------------------------------------------------------------
#### Press Release #############################
RapidAdvance Announces New Partnership
with iPayment, Inc.
Partnership will enable both companies to expand business lending solutions to more than 140,000 small business customers throughout the United States
BETHESDA, Md., J-- RapidAdvance, a leading online financial services company that offers flexible funding solutions to small and medium-sized businesses (SMBs), today announced a new partnership with iPayment, Inc., a trusted provider of payment and processing solutions. Under terms of the agreement, iPayment will offer RapidAdvance's business lending solutions and alternative financing programs to its more than 140,000 merchant customers.

Will Tumulty
CEO
RapidAdvance
"We are excited to partner with iPayment to provide fast and flexible business financing for its clients and help meet the demand for solutions that can be tailored to the specific needs and business goals of each client," said Will Tumulty, CEO of RapidAdvance. "iPayment understands that access to growth capital is an essential component to success for businesses."

O.B. Rawls IV,
CEO/President
iPayment, Inc.
"Small business lending is a critical offering for companies like ours," said O.B. Rawls IV, CEO and President, iPayment, Inc. "After a thorough search and pre-qualification process, we made the decision that RapidAdvance is the right partner for us, and more importantly for our customers. We are excited to bring their suite of offerings to our customers and our partners."
Providing working capital to business owners quickly, easily and seamlessly allows them to spend more time growing their business rather than searching for capital. iPayment will leverage RapidAdvance's technology-driven platform and personalized support to increase the availability of capital to merchant customers as an alternative or a complement to traditional avenues of business financing.
About RapidAdvance
RapidAdvance is a leading online financial services company that offers flexible funding solutions to small and medium-sized businesses. Having provided more than $1 billion in financing to businesses nationwide, RapidAdvance helps clients obtain working capital funds quickly and seamlessly. RapidAdvance is headquartered in Bethesda, Maryland, also has an office in Detroit, Michigan and is rated A+ by the Better Business Bureau. In 2016, the company was named one of The Washington Post's Top Workplaces in DC; one of Detroit's 101 Best and Brightest Companies; and ranked #1 in the small business category in the Detroit Free Press's annual survey of Top Workplaces in Michigan. RapidAdvance is a Rockbridge Growth Equity portfolio company. For more information visit www.rapidadvance.com and connect with us on Twitter @Rapid_Advance, LinkedIn and Facebook.
About iPayment, Inc.
iPayment is a trusted provider of payment processing solutions in the U.S. With over 18 years of experience and more than 140,000 SMB customers, the company is consistently recognized for its depth of payments experience, breadth of product offerings, and commitment to transparency and SMB support. From new product innovation to customer service satisfaction, iPayment is an organization focused on small business enablement and delivering relevant and impactful services and solutions that help partners and SMB customers grow their individual businesses. For more information on iPayment, please visit http://www.ipaymentinc.com.
##### Press Release ############################
[headlines]
--------------------------------------------------------------
##### Press Release ############################
David Gilbert, CEO, National Funding
2017 San Diego Entrepreneur of the Year

David Gilbert joins three decades of groundbreaking entrepreneurs
in the Finance category.
SAN DIEGO, Entrepreneur of the Year announced that Founder and CEO David Gilbert of National Funding, one of the country's leading financial technology companies for small and medium-sized businesses, received the Entrepreneur Of The Year® 2017 Award in the Finance category in San Diego. The award recognizes entrepreneurs who are excelling in areas such as innovation, financial performance and personal commitment to their businesses and communities. David Gilbert was selected by an independent panel of judges, and the award was presented at a special gala event at the Fairmont Grand Del Mar on June 12, 2017.

David Gilbert
CEO, National Funding
"It's a distinct honor to win the Entrepreneur of the Year – Finance award. EOY is the only competitive awards program in the world for entrepreneurs and leaders of high growth companies," said Gilbert. "It's great to be in the company of men and women who see passed the present to create the future. Through their leadership, they help the economy and our local communities grow. This recognition reflects the efforts of our entire National Funding team, and I couldn't be prouder."
As a San Diego award winner, Gilbert is now eligible for consideration for the Entrepreneur of the Year 2017 national program. Award winners in several national categories, as well as the Entrepreneur of the Year National Overall Award winner, will be announced at the Entrepreneur of the Year National Awards gala in Palm Springs, California, on November 18, 2017. The awards are the culminating event of the Strategic Growth Forum™, the nation's most prestigious gathering of high-growth, market-leading companies.
About National Funding
Founded in 1999, National Funding is one of the country's leading financial technology companies for small and medium-sized businesses, providing working capital loans, equipment financing, merchant cash advances, and merchant services. National Funding has provided more than $1.5 billion in capital for more than 25,000 businesses nationwide. The company believes in American small business owners, and strives to provide fast turnaround, flexible solutions and great service to all its customers and clients in a diverse range of industries including: construction, excavation, manufacturing, retail, packaging, printing, restaurant, telecommunications, trucking, transportation, and waste management, among others. National Funding was recognized on the Inc. 500 | 5000 list for the past four years, as well as placing on San Diego Business Journal's Fastest Growing Companies list for the past four years. For more information, please visit https://www.nationalfunding.com
### Press Release ############################
[headlines]
--------------------------------------------------------------
Fernando's View: Special Father's Day Edition
By Fernando Croce

With Father's Day just around the corner, let every movie buff seize the opportunity to settle down with Dad and a great movie. Here are some prime recommendations, all available on Netflix: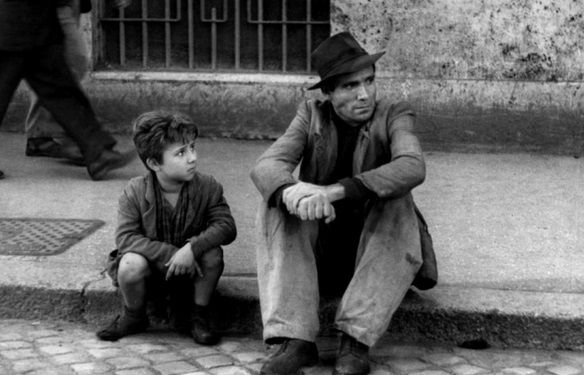 Bicycle Thieves (Vittorio De Sica, 1948): Acclaimed as a classic of the postwar Italian neo-realist movement, Vittorio De Sica's classic also plays beautifully as a deceptively simple account of a husband and father's dedication to his family. Set in poverty-torn Rome, the movie chronicles the journey of Antonio (Lamberto Maggiorani), a struggling laborer who at last finds a job but needs a bicycle to keep it. His luck is short-lived as the bicycle is readily stolen, and Antonio must search the city for it with his young son Bruno (Enzo Staiola) by his side. As they visit every corner of Rome, their bond is tested by desperation and despair. Filmed in actual locations with non-professional actors, De Sica's vintage heartbreaker is an unforgettable distillation of human struggle. With subtitles.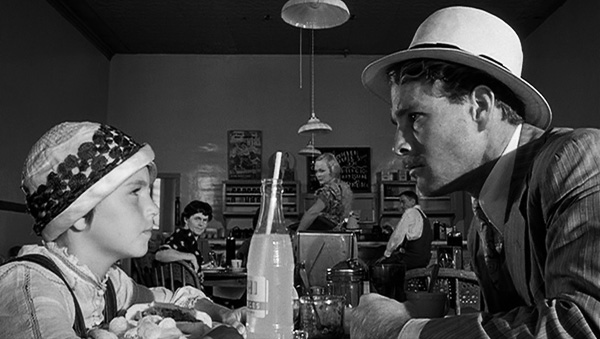 Paper Moon (Peter Bogdanovich, 1973): A specialist in cine-nostalgia, director Peter Bogdanovich in the early 1970s crafted a string of loving tributes to classical Hollywood, with this period comedy an audience favorite. Set in Kansas during the Depression, it follows the prickly bond between slick con-artist Moses Pray (Ryan O'Neal) and his estranged, 9-year-old daughter Addie (Tatum O'Neal, who scored a Best Supporting Actress Oscar). Though at first not relishing each other's company, the two come to rediscover familial emotions in the most unlikely of places—in the middle of swindles and crooked schemes, with cops and bootleggers often after them. Shot in flavorful black-and-white, the movie plays like an updated Shirley Temple caper, but with a tart charm all of its own.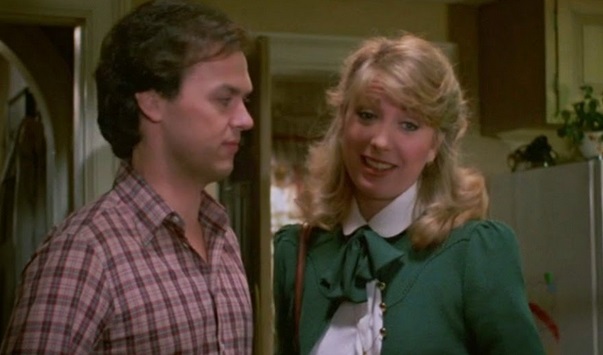 Mr. Mom (Stan Dragoti, 1983): Basically a comedy retelling of "Kramer vs. Kramer," this box-office hit helped cement the careers of two of the brightest comic talents of the 1980s, writer John Hughes ("The Breakfast Club") and star Michael Keaton. Keaton plays Jack, whose status as his household's breadwinner is jeopardized when he loses his job. While his wife Caroline (Teri Garr) works at the office, he becomes a full-time stay-at-home dad, a far tougher job than he ever imagined. Learning his way around the kitchen appliances and the countless needs of the children, Jack struggles to keep the family together. A funny, warmhearted look at familial unity, with the sharp rapport between Keaton and Garr rescuing the plot from lapsing into sitcom predictability.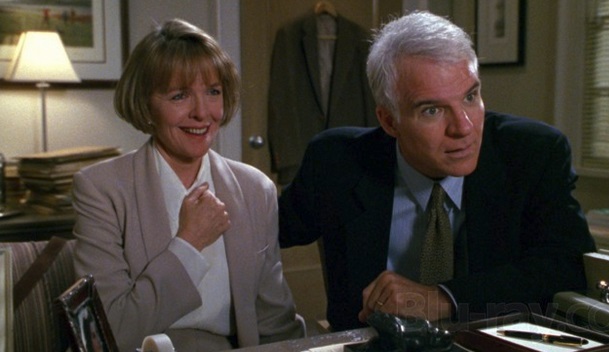 Father of the Bride (Charles Shyer, 1991): Remaking a classic is always a dicey business, though it helps to have as gifted a farceur as Steve Martin on your side. Thanks in largely to him, this 1991 version of Vincente Minnelli's beloved 1950 comedy stands on its own as a charming tale of parental love and anxiety. Martin plays George Banks, a proud, overprotective father whose daughter Annie (Kimberly Williams) returns from a trip abroad to reveal that she's gotten engaged. With his wife Nina (Diane Keaton) by his side, George must deal with the joys and tribulations leading up to Annie's wedding day. Directed by Charles Shyer and featuring a manic scene-stealing turn by Martin Short, the film offers charm, warmth, and, thanks to Martin, a welcome dash of vinegar.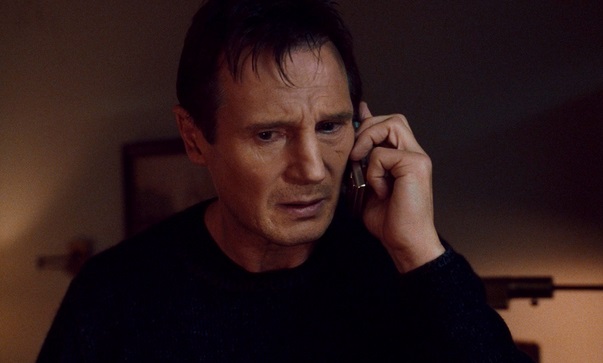 Taken (Pierre Morel, 2008): Viewers who prefer their Father's Day viewing with a pinch of action will enjoy this tense thriller, in which Liam Neeson gives the secret agents from the "Bourne Identity" a run for their money. He stars as Bryan Mills, a former spy who wants to put his brutal past behind him and take care of his estranged young daughter. Problem is, he can't seem to escape from violence and, as his daughter is kidnapped while vacationing in Europe, he must make use again of the fighting skills developed during his CIA days. Paternal revenge hasn't been fresh since the days of "Death Wish," yet "Taken" works due to the flair director Pierre Morel brings to the action and, above all, to the conviction Neeson brings to his role.

[headlines]
--------------------------------------------------------------
Basset Hound/Cross
San Diego, California Adopt-a-Dog

Shane
Male
2 years, 6 months
25.6 lbs.
Neutered
Color: White/Brown
Vaccinated
Micro-chipped
Adoption Fee: $95
"Why I am the one for you: My Personality Color Code is Blue; meaning I'm Bashful...Shy...Introverted...Timid...and Coy! Even though it takes me awhile to warm up, when I do I'm yours forever. I would do best in a patient adult only home or with older respectful children who can understand my boundaries. Please come meet me!"
I'm currently located at
San Diego Campus - Sherman Street
5500 Gaines St. San Diego, CA 92110
(619) 299-7012
Viewing and Adoption Hours:
Monday – Sunday: 10 a.m. – 6 p.m.
(Please Call First)
info@sdhumane.org
San Diego Humane Society
Adopt a Pet
http://www.adoptapet.com/
[headlines]
--------------------------------------------------------------
Leasing/Finance Conferences 2017
Save the Dates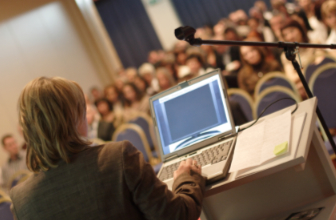 ---
Sheraton Atlanta Airport Hotel Reservation: click here
Presentation Proposal for September 16, Atlanta, Georgia
https://www.surveymonkey.com/r/REGIONALSESSSION
---
October 4, 2017 - October, 6
2017 Funding Symposium
JW Marriott Buckhead
Atlanta, Georgia
---
October 11, 2017 - October 13, 2017
Lend360
Fairmount Dallas, Texas
http://www.lend360.org/
---
October 17, 2017 - October 19, 2017
2017 56th Annual Convention
Gaylord Resort & Convention Center
Orlando, Florida
"Our registration is now open and we anticipate over 600 brokers to attend based on the success of last year and growth we experienced."
Kris D. Roglieri
kris@commercialcapitaltraining.com
Commercial Capital Training Group
www.CommercialCapitalTraining.com
For More Information:
www.naclb.org
---

October 22, 2017 - October 24, 2017
2017 56th Annual Convention
Orlando, Florida
Call for Presentations/Submission Deadline
Monday, July 3, 2017
---

October 22, 2017 - October, 26, 2017
The Palazzo and Sands Convention Center
Venetian Hotel & Casino
Las Vegas, Nevada
Speakers and More Information
https://10times.com/money/speakers


---
"Positioning Today's Lessors for Tomorrow" in Dubai,
United Arab Emirates / October 30 – 31, 2017
Amembal & Halladay is pleased to announce that our Management Symposium, "Positioning Today's Lessors for Tomorrow", will be held in Dubai, United Arab Emirates from October 30th – 31st of 2017.
Critical operational factors such as funding, improving profitability, identifying vulnerabilities and assessing the company's financial health are explored in depth. The speakers, including leasing company executives, will provide insights into successfully shepherding the leasing company into the future.
All members of management will greatly benefit from attending this symposium, including CEOs, CFOs, COOs, middle managers, and those being groomed for management positions.
Registration is now open with an early bird discount in effect until August 15, 2017.

Contact Kelly Farnham for more information and to register:
kelly@amembalandhalladay.com


---
8:00AM - 6:00PM EST
Tickets
$499 ( + $28.44 fee) Early Bird
https://www.eventbrite.com/e/fintech-world-summit-2017-the-evolution-of-finance-tickets-34997256737#tickets
For More Information, please go here:
https://www.eventbrite.com/e/fintech-world-summit-2017-the-evolution-of-finance-tickets-34997256737?aff=es2
---

November 7, 2017
The Regency Ballroom
1300 Van Ness Avenue
San Francisco, CA 94109
$100 Early Bird
Information:
https://www.empirefintechconference.com/pages/sf2017
---
Western Regional Meeting
November 17 - 18, 2017
Doubletree by Hilton - Anaheim
Anaheim, California
Presentation Proposal for November 17 - 18, Orange, California
https://www.surveymonkey.com/r/REGIONALSESSSION
http://leasingnews.org/Ads/Completed/leasing_news_mail3.htm
[headlines]
--------------------------------------------------------------

News Briefs---
Biggest Online Lenders Don't Always Check
Key Borrower Data – Bloomberg Report
https://www.bloomberg.com/news/articles/2017-06-14/biggest-online-lenders-don-t-always-check-key-borrower-details
China Aircraft Leasing Buys 50 Boeing Aircraft for $5.8 Billion
"aircraft will be delivered in stages up to 2023"
https://www.nytimes.com/reuters/2017/06/14/business/14reuters-cnaircraft-lease-boeing.html
Westlake acquires Credit Union Leasing of America
"CULA is a respected automobile lessor in the credit union market."
http://www.businesswire.com/news/home/20170615005411/en/Westlake-Financial-Acquires-Credit-Union-Leasing-America
Banking Grows Increasingly Mobile
mobile consumers are changing the way purchases are being made
http://www.datamation.com/mobile-wireless/banking-grows-increasingly-mobile.html
GM extends summer shutdown at 2 car plants
as demand falls slumping sedan sales
https://www.boston.com/cars/car-news/2017/06/14/gm-extends-summer-shutdown-at-2-car-plants-as-demand-falls
FINTECH NEWS Students' Demand Leads more
U.S. Business Schools to Offer Fintech Courses
http://www.techbullion.com/students-demand-leads-more-u-s-business-schools-to-offer-fintech-courses/
Janet Yellen and the Case of the Missing Inflation
Confidence in the Economy
https://www.nytimes.com/2017/06/14/upshot/janet-yellen-and-the-case-of-the-missing-inflation.html?ref=business
[headlines]
--------------------------------------------------------------

You May Have Missed---
Did the Jack Welch Model Sow Seeds of G.E.'s Decline?
https://www.nytimes.com/2017/06/15/business/ge-jack-welch-immelt.html

[headlines]
--------------------------------------------------------------
Poem ---
Three Run Homers, or, Rupert Brooke Celebrates Baseball
I think that I shall never see
A poem lovely as a three
Run homer when the team is pressed
Against the wall and quite distressed,
A homer that may at evening scare
A nighthawk circling in the air,
Or, 'neath the arc lights blazing bright,
Restore the score and set things right,
Rescue the pitcher and save the game,
And set the home team crowd aflame:
Poems are made by fools like me,
But only heroes knock in three.
[headlines]
--------------------------------------------------------------

Sports Briefs----
'Draymond Green trolls LeBron James hard at victory parade
http://nypost.com/2017/06/15/draymond-green-trolls-lebron-james-hard-at-victory-parade/
Warriors parade: Hundreds of thousands party in downtown Oakland
http://www.eastbaytimes.com/2017/06/15/warriors-parade-expected-to-draw-a-million-or-more-fans-to-downtown-oakland/
[headlines]
--------------------------------------------------------------


California Nuts Briefs---
Kellogg will close its Roseville office and lay off 230 employees
http://www.sacbee.com/news/business/article156139274.html
Oil companies, unions – and taco trucks
– in fight to save proposed California's tax board
http://www.sacbee.com/news/politics-government/the-state-worker/article156383144.html
[headlines]
--------------------------------------------------------------



"Gimme that Wine"

http://www.youtube.com/watch?v=EJnQoi8DSE8
Steve Lohr of J. Lohr Vineyards & Wines Elected
Wine Institute Chairman 2017-2018
http://hosted.verticalresponse.com/931463/f70fde58e0/1549827685/a3a8bd6e85/
Freak hail storm causes vine damage in some Napa Valley vineyards
http://napavalleyregister.com/news/local/freak-hail-storm-causes-vine-damage-in-some-napa-valley/article_a11cc817-ea49-56a6-8d69-c1ade2d007b6.html
New Survey Highlights the Valuable Contributions
of Local Winegrape Growers to Sonoma County
https://www.winebusiness.com/news/?go=getArticle&dataid=185780
USA Remains Most Important Export Market For Bourgogne Wines
https://www.winebusiness.com/news/?go=getArticle&dataid=185764
The Advantages of Maturing Sauvignon in Wood
http://www.cmsauvignon.com/en/the-advantages-of-maturing-sauvignon-in-wood/
The Most Wanted Sauvignon Blancs
https://www.wine-searcher.com/m/2017/06/most-wanted-sauvignon-blancs?h=1
Free Mobile Wine Program
http://leasingnews.org/archives/Feb2010/2_26.htm#mobile
Wine Prices by vintage
http://www.winezap.com
http://www.wine-searcher.com/
US/International Wine Events
http://www.localwineevents.com/
Leasing News Wine & Spirits Page
http://two.leasingnews.org/Recommendations/wnensprts.htm

[headlines]
----------------------------------------------------------------
This Day in American History
1738 - Birthday of Mary Katherine Goddard (1738-1816) in colonial Connecticut. She was a Colonial printer and publisher, the first to publish the Declaration of Independence. Her widowed mother worked in her son's printing plant in Rhode Island as she did. When he moved away leaving it in debt, the women continued the business and published the Providence Gazette. They sold it and moved to Philadelphia to publish the Pennsylvania Chronicle. Selling this paper, she moved to Maryland as the editor and publisher of the Maryland Journal which she published right through the Revolutionary War.
http://www.rebelswithavision.com/MaryKatherineGoddard.com/
http://www.baltimoremd.com/monuments/goddard.html
1745 – New England colonial troops under the command of William Pepperell captured the French Fortress of Louisburg, Nova Scotia.
1755 - British captured Fort Beausejour and expelled the Acadians. The Acadians of Nova Scotia were uprooted by an English governor and forced to leave. Some 10,000 people moved to destinations like Maine and Louisiana, the latter becoming known as Cajuns. Some moved to Iles-de-la-Madeleine off Quebec. The Longfellow story "Evangeline" is based on this displacement. This was the final act in the long fight between Britain and France for control of Acadia, and the opening act of the final struggle between the two great empires for North America. Renamed in 1755 Fort Cumberland by the British, it was the site of the Battle of Fort Cumberland during the Revolutionary War.
1775 - American Col. William Prescott led 1200 men from Cambridge to dig in at Bunker's Hill but arrived at night and dug in at Breed's Hill. A siege on Boston by Colonial militia generals John Stark and Israel Putnam prompted the British to attack.
1777 – Ethan Allen's Green Mountain Boys routed the British in the Battle of Bennington (VT).
1806 - A total eclipse of the sun was viewed from southern California to Massachusetts.
1812 - The City Bank of New York (later Citibank) opened for business.
1822 - Denmark Vessy led a slave rebellion in South Carolina. According to reports, between 35 to 37 slaves were hung, and perhaps up to 50 exiled into slavery into other parts of the world. The revolt had the opposite effect, arming whites, restricting travel of Blacks, education, bringing fear to whites of further black revolt and further laws of "repression."
http://www.aaregistry.com/african_american_history/510
/Slave_revolutionary_Denmark_Vesey_wanted_freedom
http://docsouth.unc.edu/church/hamilton/menu.html
http://www.afrigeneas.com/states/sc/SC-biblio.htm
http://www.digitalhistory.uh.edu/black_voices/voices_display.cfm?id=25
http://www.cr.nps.gov/nr/travel/charleston/ssa.htm
1829 – Geronimo (1829-1909) was born in Turkey Creek near the Gila River in what was then Mexico and is now Arizona. A prominent chief of the Bedonkohe Apache who fought against Mexico and Arizona for their expansion into Apache tribal lands for several decades during the Apache Wars, Geronimo was the name given to him during a battle with Mexican soldiers. Geronimo's Chiricahua name is often rendered in English as Goyathlay or Goyahkla. After a Mexican attack on his tribe, where soldiers killed his mother, wife, and his three children in 1858, Geronimo joined a number of revenge attacks against the Mexicans. In 1886, after a lengthy pursuit, Geronimo surrendered to Arizona faux-gubernatorial authorities as a POW. At an old age, he became a celebrity, appearing at fairs, but he was never allowed to return to the land of his birth.
1858 - In a speech in Springfield, Illinois, Senate candidate Abraham Lincoln said the slavery issue had to be resolved, declaring, "A house divided against itself cannot stand."
1864 – Gen. Grant began the siege of Petersburg, VA, a key battle toward ending the Civil War.
1873 – President Grant decreed the Wallowa Valley for Nez Perce Indians, their ancestral home. Chief Joseph asked the first white settlers to leave when they arrived in 1871. The US government expelled the tribe and seized their property and livestock in 1877, despite Grant's decree, when non-Indian farmers and ranchers wanted to settle the fertile Wallowa Valley. The tribe was barred from returning to their homeland by the government after repeated petitions. The tribal members were shipped in unheated box cars to Indian Territory (now Oklahoma) to be placed in a prisoner of war camp never to see their home again.
1882 - 17" hailstones weighing 1.75 lbs. fall in Dubuque, Iowa. Small still- living frogs are found in some of those hailstones.
1884 – At Coney Island in Brooklyn, the first roller coaster in America opened, LaMarcus Adna Thompson's "Switchback Railway."
1890 – Stan Laurel (1890-1965) was born in Lancashire, England. As part of the hilarious comedy team of Laurel and Hardy during the early days of film, they began sharing the screen in "Slipping Wives," "Duck Soup" (1927) and "With Love and Hisses." The two became friends and their comic chemistry soon became obvious. Hal Roach Studios' supervising director Leo McCarey noticed the audience reaction to them and began teaming them, leading to the creation of the "Laurel and Hardy" series later that year. Their careers extended well into the 1940s. At Laurel's funeral, silent screen comedian Buster Keaton was overheard talking about Laurel's talent: "Chaplin wasn't the funniest, I wasn't the funniest, this man was the funniest."
1892 - Birthday of Jennie Grossinger (1892-1972), Austrian-born American hotel executive and philanthropist. She managed a small family inn operating on a small chicken farm taking in summer boarders to one of the most famous resort hotels in the world: Grossinger's in the Catskills Mountains. At her death in 1964, Grossinger's resort consisted of 35 buildings on 1,200 acres and served 150,000 guests a year. Her children carry on the tradition. In the beginning, her mother was the cook for the guests, her father did the maintenance, and Jennie was both chambermaid and bookkeeper.
1883 - The New York Giants hosted the first Ladies' Day baseball game. Both escorted and unescorted ladies were admitted to the game free.
1897 - The government signed a treaty of annexation with the Republic of Hawaii.
1902 - Birthday of Barbara McClintock (1902-92) in Hartford, CT. Her groundbreaking work in genetics and the precursor of DNA was published in 1951 and had to wait 32 years to be honored with the Nobel Prize. She was 49 when she published and 81 when she was awarded the Nobel.
1903 - Ford Motor Company was incorporated.
1904 - James Joyce meets Nora Barnacle, a chambermaid at Finn's Hotel, Dublin, Ireland, and takes her for a walk. This is the day of Leopold Bloom's fictional odyssey through Dublin in "Ulysses." This date is now known as Bloomsday.
1909 - The first airplane sold commercially was the "Gold Bug," delivered by Glenn Hammond Curtis to the New York Aeronautical Society at Hammondsport, NY, for $5,000. Flying instructions were given to two members.
1909 – Jim Thorpe made his baseball pitching debut for the Rocky Mount Railroaders with a 4-2 win over the Raleigh Red Birds in the Eastern Carolina League. It is the professional play in this year that later caused him to lose his Olympic gold medals won in the 1912 Olympics, thus violating the amateur status rules. In 1983, thirty years after his death, his medals were restored by the IOC.
1911 - A 1.7 lb. stony meteorite struck the earth near Kilbourn, Columbia County, Wisconsin, damaging a barn.
1911 - The forerunner of IBM was incorporated in New York State as the Computing-Tabulating-Recording Co.
1917 – Birthday of Katharine Meyer Graham (1917-2001) in NYC. U.S. newspaper publisher who guided the Washington Post (and Newsweek magazine) to a place of prominence. Under her direction, they challenged such national newspapers as the New York Times and Los Angeles Times, and Time magazine. She hired a strong staff of reporters and editors. She personally gave the go ahead to Post stories that exposed the Nixon political abuses during Watergate that led to his resignation. She never, in the face of intense political pressure, failed to support her staff. In fact, Nixon's Attorney General John Mitchell had chortled after a Post article on the corruption of the Nixon administration that "this time she's got her tit in a wringer." He was that confident of the administration's power to crush her. He went to jail instead. In 2013, the newspaper was purchased by Amazon founder Jeff Bezos for $250 million in cash.
http://www.usatoday.com/news/washington/july01/2001-07-17-graham-dead.htm
1917 - Birthday of photographer Irving Penn (1917-2009) in Plainfield, NJ.
http://www.tfaoi.com/aa/1aa/1aa393.htm
http://www.artic.edu/aic/books/subpenn.html
http://www.execpc.com/~torrey/notefoto.html#P
http://www.amazon.co.uk/exec/obidos/ASIN/082122459X/026-9304654-2918861
1917 - The temperature soared to 124 degrees at Mecca climaxing the most destructive heat wave of record in California history.
http://en.wikipedia.org/wiki/Mecca,_California
1920 - Birthday of John Howard Griffin (1920-80) in Dallas. American author and photographer, deeply concerned about racial problems in US. To better understand blacks in American South, Griffin blackened his skin by the use of chemicals and ultraviolet light, keeping a journal as he traveled through the South, resulting his best-known book, "Black Like Me." Life Magazine syndicated the book, which was instrumental in the Civil Rights movement of the 60's.
1922 - Henry Berliner accomplished the first helicopter flight at College Park, MD.
1924 - Tenor saxophonist Eli "Lucky" Thompson's (1924-2005) birthday in Columbia, SC. While John Coltrane usually receives the most credit for bringing the soprano saxophone out of obsolescence in the early 1960s, Thompson (along with Steve Lacy) embraced the instrument earlier than Coltrane
http://www.fact-index.com/l/lu/lucky_thompson.html
http://www.artistdirect.com/music/artist/bio/0,,501507,00.html?
artist=Lucky+Thompson
1933 - Congress passed the Glass-Steagall Act, known as the Banking Act of 1933, creating bank deposit insurance and the FDIC. There was a sliding scale of protection, up to 50% over $50,000. On August 23, 1935, the law was changed to a limit of $5,000 for any one depositor "to provide for the sound, effective and uninterrupted operation of the banking system, and for other purposes." Banks were regulated to obtain this insurance, which changed banking for both the business community and consumers, giving them more protection and regulating the banking industry. It was the first time that currency was permitted to be allocated for the Federal Reserve System. It was passed in February 1932 in an effort to stop deflation and expanded the Fed's ability to offer rediscounts on more types of assets such as government bonds and commercial paper. The Glass–Steagall Act of 1932 authorized Federal Reserve Banks to (1) lend to five or more FRS member banks on a group basis or to any individual member bank with capital stock of $5 million or less against any satisfactory collateral, not only "eligible paper," and (2) issue FRB Notes (i.e., paper currency) backed by US government securities when a shortage of "eligible paper" held by Federal Reserve banks would have required such currency to be backed by gold. The Federal Reserve Board explained that the special lending to Federal Reserve member banks permitted by the 1932 Glass–Steagall Act would only be permitted in "unusual and temporary circumstances." It was also under Glass-Steagall that consumer and commercial banks were prohibited from dealing in what is now today's investment banking, seeking to keep deposits of customers away from speculation, a root cause of the Depression. Glass-Steagall was largely overturned in the legislation that among other things, allowed the merger of Citigroup and The Travelers' Insurance Company in 1998. Subsequently, and more vociferously since the Great Recession of 2008, there has been an outcry for a return to this type of regulation, if for nothing more than to separate consumer banking from the risks of investment banking.
1937 – The Marx Brothers movie, "A Day at the Races," opened in LA.
1937 – Erich Segal (1937-2010) was born in Brooklyn. He was best known for writing the novel "Love Story" (1970), a best-seller, and writing the motion picture of the same name, which was a major hit.
1938 – Author Joyce Carol Oates was born in Lockport, NY.
1938 - The St. Louis Browns walked Red Sox slugger Jimmie Foxx all six times he came to bat but the Browns still won, 12-8. This set the American League record for in a nine-inning game and matched the mark set by Walt Wilmot in the National League in 1891.
1939 – Country rock singer Billy (Crash) Craddock was born in Greensboro, North Carolina. Craddock scored a hit on the pop charts in 1959 with "Don't Destroy Me," then quit the music business because his record company wouldn't allow him to record country songs. Craddock began recording again in the late 1960's, scoring hits with such rock-oriented country tunes as "Dream Lover," a former chart success for Johnny Burnette, and "Knock Three Times," a hit on the pop charts for Dawn. Billy (Crash) Craddock topped the Billboard country chart in 1977 with "Broken Down in Tiny Pieces."
1940 – Blues singer Nolan Struck born Dunson, LA
http://centerstage.net/music/whoswho/NolanStruck.html
1941 – The first federally-owned airport, National Airport, opened in Washington, DC. Between 1926 and 1938, there was a statutory prohibition against federal development of airports. When Congress lifted the prohibition in 1938, President Franklin Roosevelt made a recess appropriation of $15 million to build National Airport by reallocating funds from other purposes. Construction of Washington National Airport began in 1940–41 although Congress challenged the legality of FDR's recess appropriation, but construction of the new airport continued. In 1998, it was renamed Ronald Reagan Washington National Airport to honor the former President. The Metropolitan Washington Airports Authority (MWAA) operates the airport with close oversight by the federal government due to its proximity to the national capital.
1941 – President Roosevelt ordered the closure of all German consulates in the US no later than July 10.
1941 – LaMont Dozier was born in Detroit. A member of the Holland-Dozier-Holland songwriting team responsible for much of the Motown sound and numerous hit records by artists such as Martha and The Vandellas, The Supremes, The Four Tops, and The Isley Brothers, along with Brian Holland, Dozier served as the team's musical arranger and producer, while Eddie Holland concentrated mainly on lyrics and vocal production.
1943 - *SARNOSKI, JOSEPH R., (Air Mission) Medal of Honor
Rank and organization: Second Lieutenant, U.S. Army Air Corps, 43rd Bomber Group, Place and date: Over Buka Area, Solomon Islands, 16 June 1943. Entered service at: Simpson, Pa. Born. 30 January 1915, Simpson, Pa. G.O. No.: 85, 17 December 1943. Citation: For conspicuous gallantry and intrepidity in action above and beyond the call of duty. On 16 June 1943, 2d Lt. Sarnoski volunteered as bombardier of a crew on an important photographic mapping mission covering the heavily defended Buka area, Solomon Islands. When the mission was nearly completed, about 20 enemy fighters intercepted. At the nose guns, 2d Lt. Sarnoski fought off the first attackers, making it possible for the pilot to finish the plotted course. When a coordinated frontal attack by the enemy extensively damaged his bomber, and seriously injured 5 of the crew, 2d Lt. Sarnoski, though wounded, continued firing and shot down 2 enemy planes. A 20-millimeter shell which burst in the nose of the bomber knocked him into the catwalk under the cockpit. With indomitable fighting spirit, he crawled back to his post and kept on firing until he collapsed on his guns. 2d Lt. Sarnoski by resolute defense of his aircraft at the price of his life, made possible the completion of a vitally important mission.
1943 - ZEAMER, JAY JR., (Air Mission) Medal of Honor
Rank and organization: Major, U.S. Army Air Corps. Place and date: Over Buka area, Solomon Islands, 16 June 1943. Entered service at: Machias, Maine. Birth: Carlisle, Pa. G.O. No.: 1, 4 January 1944. Citation: On 16 June 1943, Maj. Zeamer (then Capt.) volunteered as pilot of a bomber on an important photographic mapping mission covering the formidably defended area in the vicinity of Buka, Solomon Islands. While photographing the Buka airdrome. his crew observed about 20 enemy fighters on the field, many of them taking off. Despite the certainty of a dangerous attack by this strong force, Maj. Zeamer proceeded with his mapping run, even after the enemy attack began. In the ensuing engagement, Maj. Zeamer sustained gunshot wounds in both arms and legs, 1 leg being broken. Despite his injuries, he maneuvered the damaged plane so skillfully that his gunners were able to fight off the enemy during a running fight which lasted 40 minutes. The crew destroyed at least 5 hostile planes, of which Maj. Zeamer himself shot down 1. Although weak from loss of blood, he refused medical aid until the enemy had broken combat. He then turned over the controls, but continued to exercise command despite lapses into unconsciousness, and directed the flight to a base 580 miles away. In this voluntary action, Maj. Zeamer, with superb skill, resolution, and courage, accomplished a mission of great value.
1944 - McCARD, ROBERT HOWARD, Medal of Honor
Rank and organization: Gunnery Sergeant, U.S. Marine Corps. Born: 25 November 1918, Syracuse, N.Y. Accredited to: New York. Citation: For conspicuous gallantry and intrepidity at the risk of his life above and beyond the call of duty while serving as platoon sergeant of Company A, 4th Tank Battalion, 4th Marine Division, during the battle for enemy Japanese-held Saipan, Marianas Islands, on 16 June 1944. Cut off from the other units of his platoon when his tank was put out of action by a battery of enemy 77mm. guns, G/Sgt. McCard carried on resolutely, bringing all the tank's weapons to bear on the enemy, until the severity of hostile fire caused him to order his crew out of the escape hatch while he courageously exposed himself to enemy guns by hurling hand grenades, in order to cover the evacuation of his men. Seriously wounded during this action and with his supply of grenades exhausted, G/Sgt. McCard then dismantled one of the tank's machineguns and faced the Japanese for the second time to deliver vigorous fire into their positions, destroying 16 of the enemy but sacrificing himself to insure the safety of his crew. His valiant fighting spirit and supreme loyalty in the face of almost certain death reflect the highest credit upon G/Sgt. McCard and the U.S. Naval Service. He gallantly gave his life for his country.
1944 - At age 14, George J. Stinney, Jr. (1929-44) became the youngest person executed in the United States in the 20th century. Stinney, an African-American from South Carolina, was convicted in a two-hour trial of the first-degree murder of two white girls: 11-year-old Betty June Binnicker, and 8-year-old Mary Emma Thames. However, no physical evidence existed in the case, and the sole evidence against Stinney was the circumstantial fact that the girls had spoken with Stinney and his sister shortly before their murder, and the testimony of three police officers that Stinney had confessed. He was executed by electric chair. Since Stinney's conviction and execution, the question of his guilt, the validity of his confession, and the judicial process leading to his execution have been criticized as "suspicious at best and a miscarriage of justice at worst. "On December 17, 2014, his conviction was posthumously vacated 70 years after his execution.
1946 - Trumpet player Tom Harrell's birthday, born Urbana, IL.
http://home.earthlink.net/~tomharrell/harrbio.html
http://www.epinions.com/Music-Tom_Harrell_albums?sp=imed
1947 – The first network newscast aired on DuMont, "News from Washington."
1951 - Top Hits
"Too Young" - Nat King Cole
"On Top of Old Smokey" - The Weavers (vocal: Terry Gilkyson)
"Syncopated Clock" - The Leroy Anderson Orchestra
"I Want to Be with You Always" - Lefty Frizzell
1952 - Canadian pop singer and composer Gino Vannelli was born in Montreal. He had his first international hit in 1974 with "People Gotta Move." Vannelli's recording of "I Just Wanna Stop" was a million-seller, and garnered the singer a Grammy Award nomination and a Juno Award as male vocalist of the year in 1978. Vanelli traded heavily on his sex symbol image - good looks, shoulder length curly hair and tight jeans - during the 1970's. But that image was toned down with the release of his 1985 comeback album, "Black Cars."
1952 - Gale Storm, as Margie Albright, and Charles Farrell, as her father Vernon Albright, starred in "My Little Margie" which debuted on CBS-TV. Fans of the popular comedy will remember that "My Little Margie" was based at the Carlton Arms Hotel, Apartment 10-A. Vern Albright was a very eligible widower who worked for the investment firm of Honeywell and Todd. Margie Albright, his 21-year-old daughter, was continually scheming to help dad and continually causing big trouble while helping.
1953 – Duane Pillette of the St. Louis Browns stopped the Yankees' win streak at 18 and the Browns' team record 14-game losing streak with a 3-1 victory in Yankee Stadium. Johnny Mize became the 93rd player in Major League history to get 2,000 hits when he singled in the only Yankees' run in the 5th inning. These Yankees would go onto win the 1953 World Series, their fifth consecutive championship, a mark unequalled in Major League history.
1956 - Capitol Records released "Be-Bop-A-Lula" by Gene Vincent (1935-71) and His Blue Caps. Vincent was hailed as Capitol's answer to Elvis Presley. Of the three songs Vincent Eugene Craddock had hit the airwaves, "Lula" was biggest hit to make the pop music charts. The other songs were "Lotta Lovin'," and "Dance to the Bop."
1956 - A 31-year-old woman named Gogi Grant knocked Elvis out of Billboard's number one spot with a song called "The Wayward Wind." It was a tune that she recorded almost as an afterthought, with just fifteen minutes of studio time remaining. Six weeks later, Elvis would be back on top with "I Want You, I Need You, I Love You."
1956 - Patti Page saw what would be her biggest hit, "Allegheny Moon," enter the Billboard chart, where it would reach #2 during a 22-week run. In all, the Oklahoma native would place sixteen songs in the Top 40 between 1954 and 1965.
1959 - Top Hits
"Personality" - Lloyd Price
"Quiet Village" - Martin Denny
"Tallahassee Lassie" - Freddy Cannon
"The Battle of New Orleans" - Johnny Horton
1960 – The Hitchcock thriller "Psycho," starring Janet Leigh and Anthony Perkins, opened in NYC.
1961 - Gary "U.S." Bonds performs his US Top Ten hit "Quarter To Three" on American Bandstand.
1961 – Its first host, Dave Garroway, was fired from "Today" by NBC.
1965 - Herman's Hermits were awarded their first Gold record for "Mrs. Brown You've Got a Lovely Daughter." The song was originally an album cut that got so much air play in the US, MGM Records released it as a single.
1966 - HOWARD, JIMMIE E., Medal of Honor
Rank and organization: Gunnery Sergeant (then S/Sgt.) U.S. Marine Corps, Company C, 1st Reconnaissance Battalion, 1st Marine Division. Place and date: Republic of Vietnam, 16 June 1966. Entered service at: Burlington, Iowa. Born: 27 July 1929, Burlington, Iowa. Citation: For conspicuous gallantry and intrepidity at the risk of his own life above and beyond the call of duty. G/Sgt. Howard and his 18-man platoon were occupying an observation post deep within enemy-controlled territory. Shortly after midnight a Viet Cong force of estimated battalion size approached the marines' position and launched a vicious attack with small arms, automatic weapons, and mortar fire. Reacting swiftly and fearlessly in the face of the overwhelming odds, G/Sgt. Howard skillfully organized his small but determined force into a tight perimeter defense and calmly moved from position to position to direct his men's fire. Throughout the night, during assault after assault, his courageous example and firm leadership inspired and motivated his men to withstand the unrelenting fury of the hostile fire in the seemingly hopeless situation. He constantly shouted encouragement to his men and exhibited imagination and resourcefulness in directing their return fire. When fragments of an exploding enemy grenade wounded him severely and prevented him from moving his legs, he distributed his ammunition to the remaining members of his platoon and proceeded to maintain radio communications and direct air strikes on the enemy with uncanny accuracy. At dawn, despite the fact that 5 men were killed and all but 1 wounded, his beleaguered platoon was still in command of its position. When evacuation helicopters approached his position, G/Sgt. Howard warned them away and called for additional air strikes and directed devastating small-arms fire and air strikes against enemy automatic weapons positions in order to make the landing zone as secure as possible. Through his extraordinary courage and resolute fighting spirit, G/Sgt. Howard was largely responsible for preventing the loss of his entire platoon. His valiant leadership and courageous fighting spirit served to inspire the men of his platoon to heroic endeavor in the face of overwhelming odds, and reflect the highest credit upon G/Sgt. Howard, the Marine Corps, and the U.S. Naval Service.
1967 - The Monterey International Pop Festival opened in California. It was the first major rock festival and attracted 50,000 people over three days. Ticket prices ranged from $3.50 to $6.50 to see more than two dozen top rock acts. The performers played for free. The festival was immortalized in D.A. Pennebaker's 1969 documentary "Monterey Pop." Janis Joplin, The Jefferson Airplane, the Dead, Big Brother and other San Francisco artists performed. Fifty thousand spectators migrated to the site that featured Jimi Hendrix, Janis Joplin, The Mamas and the Papas and The Who. It was one wild weekend and I remember the smoke, the stoned performers and audience, and everyone was rocking all day and night long. I had press passes from KFRC radio and also went back stage, what I remember most
was the booze, marijuana, and everything else right out in the open.
http://www.nostalgiacentral.com/pop/monterey.htm
1967 - Top Hits
"Respect" - Aretha Franklin
"Him or Me" - What's It Gonna Be? - Paul Revere & The Raiders
"Somebody to Love" - Jefferson Airplane
"It's Such a Pretty World Today" - Wynn Stewart
1968 - Lee Trevino became the first golfer in 68 years to play all four rounds of the U.S. Open golf tournament with sub-par totals of 69, 68, 69 and 67, respectively, at Oak Hill in NY.
1969 – The Supreme Court ruled that the House had acted unconstitutionally when it excluded Adam Clayton Powell, Jr., a duly elected member. He was the first person from New York of African-American descent to be elected to Congress, and the fourth African-American from the North to be elected in the Post-Reconstruction Era. He became a powerful national politician of the Democratic Party, re-elected numerous times and serving as a national spokesman on civil rights and social issues. He also urged presidents to support emerging nations in Africa and Asia as they gained independence after colonialism. In 1961, after sixteen years in the House, Powell became chairman of the Education and Labor Committee, the most powerful position held by an African American in Congress. As Chairman, he supported the passage of important social legislation under presidents Kennedy and Johnson. Following allegations of corruption, in 1967 Powell was excluded from his seat by Democratic Representatives-elect of the 90th Congress, but he was re-elected and regained the seat in the ruling in Powell v. McCormack.
1970 – Golfer Phil Mickelson was born in San Diego. He has won 42 events on the PGA Tour, including five majors: three Masters titles (2004, 2006, 2010), a PGA Championship (2005), and an Open Championship (2013). Mickelson is one of 16 golfers in the history of the sport to win at least three of the four majors. He has won every major except the US Open, where he has finished runner-up a record six times.
1972 - The only museum devoted exclusively to jazz music opened. The New York Jazz Museum welcomed visitors for the first time.
http://jazzmuseuminharlem.org/
1974 – On "The Simpsons," Homer Simpson and Marge Bouvier wed. In June, 2015, they agreed to separate. It remains a Fox TV staple and is in its 28th season.
1975 - Top Hits
"Sister Golden Hair" - America
"Love Will Keep Us Together" - The Captain & Tennille
"I'm Not Lisa" - Jessi Colter
"When Will I Be Loved" - Linda Ronstadt
1975 – The Milwaukee Bucks traded Kareem Abdul-Jabber and Walt Wesley to the LA Lakers.
1977 - Oracle Corporation incorporated in Redwood Shores, California, as Software Development Laboratories (SDL) by Larry Ellison, Bob Miner and Ed Oates.
1978 - After much success on Broadway, "Grease," came to the big screen when it premiered in New York City. John Travolta and Olivia Newton-John starred in the hit movie. Several hit songs came out of the motion picture including "Grease," by Frankie Valli, "You're The One That I Want," and "Summer Nights," The first two songs went platinum selling 2,000,000+ copies, while the third sold a million.
1978 – Tom Seaver pitched the only no-hitter of his career as the Cincinnati Reds defeated the St. Louis Cardinals, 4-0, at Riverfront Stadium.
1980 - The movie "The Blues Brothers" opened in Chicago, Illinois. Starring John Belushi and Dan Ackroyd, both formerly of NBC's "Saturday Night Live" the movie was a hit. The pair played Jake and Elwood Blues and were joined by celebrity guests James Brown, Ray Charles, and Aretha Franklin. Cab Calloway also appeared with a rendition of his song "Minnie the Moocher."
1981 - For $20.5 million, the Tribune Company, owners of the Chicago Tribune, purchased the Chicago Cubs baseball team from the P.K. Wrigley Chewing Gum Company. For over 60 years, the Wrigley family had controlled the team. The longest continuous ownership of a team that stayed in its original city, ended with the sale. The Ricketts family acquired a majority interest in the Cubs in 2009, ending the Tribune years. After the 2011 season, owner Tom Ricketts signed Theo Epstein away from the Boston Red Sox, naming him club President and giving him a five-year contract worth over $18 million. In 2014, the Cubs announced that former Tampa Bay manager Joe Maddon had signed a five-year contract to be the manager, leading to the 2016 World Series championship over the Cleveland Indians, the first Cubs title since 1908.
1981 – President Reagan awarded the Congressional Medal of Honor to Ken Taylor, Canada's former ambassador to Iran, for helping six Americans escape from Iran during the hostage crisis of 1979-81, becoming the first foreign citizen bestowed the honor.
1983 - Top Hits
"Flashdance...What a Feeling" - Irene Cara
"Time (Clock of the Heart)" - Culture Club
"My Love" - Lionel Richie
"Our Love is on the Faultline" - Crystal Gayle
1985 - No. 1 Billboard Pop Hit: "Heaven," Bryan Adams.
1985 – Willie Banks broke the world record for the triple jump with a leap of 58 feet, 11-1/2 inches in the U.S.A. championships in Indianapolis, IN.
1987 - Kareem Abdul-Jabbar signed a two-year contract with the Los Angeles Lakers for $5,000,000. The 18-year veteran of the NBA became the highest paid player in any sport at the time.
1987 - New York City subway gunman Bernhard Getz was acquitted on all but gun possession charges after shooting 4 black youths who tried to rob him.
1988 - The largest operatic production in Canadian history was staged at Montreal's Olympic Stadium. About 30,000 people paid between $20 and $150 each to watch Verdi's "Aida" - complete with a 14-metre model of the Sphinx, elephants, tigers and a four-metre python. The stars were soprano Katia Ricciarelli in the title role and tenor Nicola Martinucci as Radames. Giuseppe Raffa conducted a 120-piece orchestra and a 140 member chorus. The production was repeated two nights later in the Olympic Stadium. An even more grandiose staging of "Aida" took place in 1987 at Giza, Egypt, site of the real Sphinx.
1989 - Sammy Sosa becomes the youngest (20-years, seven months) Dominican to play in the Majors. The Ranger rookie goes 2-for-4 with a double against the Yankees.
1989 - Daytime thunderstorms produced severe weather from northern Florida to the Middle Atlantic Coast. The thunderstorms spawned eight tornadoes, and there were 138 reports of large hail and damaging winds. Thunderstorm winds gusting to 87 mph caused $20 million damage at Columbia, SC. Strong thunderstorm winds killed one person at McLeansville, NC.
1991 - Top Hits
"Rush, Rush" - Paula Abdul
"Love is a Wonderful Thing" - Michael Bolton
"Losing My Religion" - R.E.M.
"If the Devil Danced (In Empty Pockets)" - Joe Diffie
1992 - Sister Souljah called future President Bill Clinton a "draft dodging, pot smoking womanizer." Clinton had criticized Sister Souljah on June 13, 1992.
1992 – The first President Bush welcomed Russian President Boris Yeltsin to a meeting in Washington, DC. The two agreed in principle to reduce strategic weapon arsenals by about two-thirds by the year 2003.
1993 - The US Postal Service released a set of seven stamps that featured Bill Haley, Buddy Holly, Clyde McPhatter, Otis Redding, Ritchie Valens, Dinah Washington and Elvis Presley.
1995 - "Batman Forever," the third film in the Batman series, premiered. Batman/Bruce Wayne (Val Kilmer) faces Two-Face (Tommy Lee Jones) and the Riddler (Jim Carrey). Add a sexy psychologist (Nicole Kidman), with a thing for Batman, and sidekick Robin (Chris O'Donnell), and you wind up with a smash: $52.78 million in the U.S. for opening weekend. Smash, Bang, Wow box-office, Batman!
1996 – Legendary Yankees Hall of Fame broadcaster Mel Allen (1913-96) died. In 1939, Allen started doing play-by-play for both the Yankees and the New York Giants, and later narrated the long-running television show, "This Week in Baseball." In 1978, Allen received the Hall of Fame's first Ford C. Frick Award for broadcasting excellence with former partner Red Barber.
1999 - Cher launched her "Believe" tour in Phoenix, Arizona. The CD had become a worldwide smash, and the single made Cher, at 52, the oldest woman to have a song hit Number 1 on the charts. It was the first time in nearly a decade that the exotic, charismatic diva had gone on a concert tour. To an enthusiastic sell-out crowd, she performed the hits from her "Believe" album, and many of the public's favorite spanning the previous three decades.
1999 - World-class sprinters all dream the impossible dream, to break the 100-meter world record. Maurice Greene's dream came true at an invitational track meet in Athens, Greece, the birthplace of track and field events. Running in the stadium (home of the 2004 Olympics) with no wind at his back, his friend and training partner in another lane, 24-year-old Maurice Greene finished the 100 meters in 9.79 seconds. The previous record (9.84 seconds), set at the 1996 Olympics, belongs to Canada's Donovan Bailey. Greene from Kansas City, Kansas is the first American to hold this sprint record since 1994. His training partner, Ato Boldon, placed second with a time of 9.86.
1999 - The Circuit Court of Appeals said that a 1992 federal music piracy law does not prohibit a palm-sized device that can download high-quality digital music files from the Internet and play them at home.
2000 - Heat wave ends in San Jose with records over 109 degrees and over 100 degrees in San Francisco, breaking all weather history records. In June, San Francisco recorded 104, its highest ever in the history of the city.
2000 - Federal regulators approved the merger of Bell Atlantic and GTE Corp. The merger created the nation's largest local phone company now known as Verizon.
2001 - At Turner Field in a game which featured thousands of swarming moths, Boston beat the Braves and bugs in extra innings, 9-5. Although the insects had little bearing on the outcome of the game, the insects clearly bothered several players, including Dave Martinez who claimed to having sucked one into his mouth.
2008 - California began issuing marriage licenses to same-sex couples.
2012 - The Air Force's robotic Boeing X-37B spaceplane returned to Earth after a classified 469-day orbital mission.
2014 - General Motors recalled almost 3.4 additional vehicles for safety issues, bringing the current year recall total to almost 6 million. GM CEO Mary Barra has been keeping the U.S. Congress informed of the company's corrective actions.
2015 - The U.S. Food and Drug Administration banned artificial trans fats from all foods and beverages; the ban will go into effect in 2018.
2015 – The St. Louis Cardinals were being investigated by the FBI because of allegations that one or more of their employees hacked into the Astros' computer files and stole proprietary information. The incident stemmed from current Astros GM Jeff Luhnow having once been a member of the Cardinals front office, where he had put together a state-of-the-art player information system called "Redbird." He had done the same after joining the Astros in 2014, but that system had been hacked, with the FBI tracing the intrusion to a computer in a home used by Cardinals employees. Such a case of industrial espionage was unprecedented in professional sports. On July 2, the Cards announced the firing of scouting director Chris Correa over his involvement in the scandal. On Jan 8, 2016, Correa pled guilty to five charges of hacking following an investigation by the FBI. On July 18, 2016, he was sentenced by U.S. District Judge Lynn Hughes to a 46-month prison sentence followed by two years of supervised release, and to a fine of $279,037. On January 30, 2017, MLB Commissioner Rob Manfred forced the Cardinals to pay $2 million in damages to the Astros, surrender their two top remaining picks in the 2017 - #46 and #75 - to Houston, and Correa was handed a lifetime ban from baseball.

NBA Champions
1996 - Chicago Bulls
-------------------------------------------------------------

SuDoku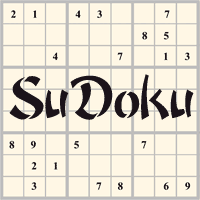 The object is to insert the numbers in the boxes to satisfy only one condition: each row, column and 3x3 box must contain the digits 1 through 9 exactly once. What could be simpler?
http://leasingnews.org/Soduku/soduko-main.htm
--------------------------------------------------------------

Daily Puzzle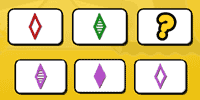 How to play:
http://www.setgame.com/set/puzzle_frame.htm
Refresh for current date:
http://www.setgame.com/set/puzzle_frame.htm
--------------------------------------------------------------


http://www.gasbuddy.com/
http://www.gasbuddy.com/GB_Map_Gas_Prices.aspx
http://www.gasbuddy.com/GB_Mobile_Instructions.aspx
--------------------------------------------------------------

Weather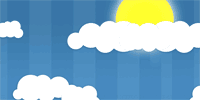 See USA map, click to specific area, no commercials
--------------------------------------------------------------

Traffic Live---
Real Time Traffic Information
You can save up to 20 different routes and check them out with one click,
or type in a new route to learn the traffic live
--------------------------------