Tuesday, June 27, 2017


Today's Equipment Leasing Headlines

Jason John Winders Passes Away
1972 - 2017
Alert:
FaaStrak, Charlotte, North Carolina
Are You Licensed to Do Business in this State?
Compliance. Regulations. Guidelines
Position Wanted – Asset Management
Work Remotely or Relocate for Right Opportunity
Top Stories: June 19 - June 23
(Opened Most by Readers)
Photoshopped Fraudulent Invoices Lead
to 30 Months in Jail for Restauranteur
By Bob Coleman, Coleman reports
LendingClub Closes First Self-Sponsored Securitization
to Expand Investor Access
Labrador Retriever/Hound Mix
Salem, Massachusetts Adopt-a-Dog
Leasing Schools/Franchisors
Three
News Briefs---
FASB plans corrections to lease
financial instrument rules
Industrial truck industry contributes $25.7 billion
to U.S. economy, report says, 210,000 U.S. jobs
The Nation's Older Population Is Still Growing
Census Bureau Reports
Broker/Funder/Industry Lists | Features (writer's columns)
Top Ten Stories Chosen by Readers | Top Stories last six months
www.leasingcomplaints.com (Be Careful of Doing Business)
www.evergreenleasingnews.org
Leasing News Icon for Android Mobile Device
You May have Missed---
Your Credit Score May Soon Look Better
Change in Credit Reporting
Baseball Poem
Sports Brief----
California Nuts Brief---
"Gimme that Wine"
This Day in American History
SuDoku
Daily Puzzle
GasBuddy
Weather, USA or specific area
Traffic Live----
######## surrounding the article denotes it is a "press release" and was not written by Leasing News nor information verified, but from the source noted. When an article is signed by the writer, it is considered a "by line." It reflects the opinion and research of the writer.


Please send a colleague and ask them to subscribe. We are free.
Email kitmenkin@leasingnews.org and in subject line: subscribe

[headlines]
--------------------------------------------------------------
Jason John Winders Passes Away
1972 - 2017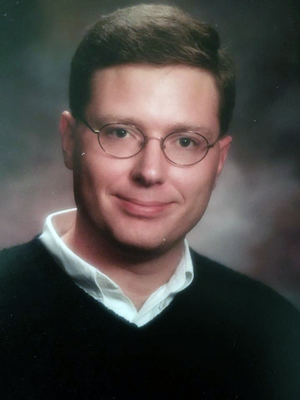 Jason John Winders, age 45, beloved husband of Heather Winders and step-father to Hope Dunaway, passed away on Friday, June 23, 2017, in his sleep at home. He was born in San Jose, California, on February 13, 1972 to Terry and Beverly Winders, and moved to Louisville at age 7. He attended Louisville Male High School, Eastern High School, and received his diploma from Jefferson County High School. After high school, he enlisted in the United States Air Force from 1991-1994, obtaining the rank of Staff Sergeant. Following his service, he obtained his Bachelor's Degree in business from McKendree College in Louisville, Kentucky.
He has had many positions in the leasing and banking industry in Kentucky and Texas. He was recently working as a sales manager at the Kia Store on Preston Highway in Louisville, Kentucky.
Jason had an immense passion for the ocean and fishing. He spent some time working on Fishing Charters in Corpus Christi, Texas, which was by far his most favorite job. He took many fishing trips with his father and friends and while vacationing with his family. He also enjoyed watching football, gardening, collecting rare coins, and listening to Jimmy Buffet music.
Jason also loved his dogs dearly. He was known to his friends and family as such a kind-hearted person, wanting to make everyone laugh, and always willing to do anything for anybody. He will truly be missed. Jason was preceded in death by his grandparents, John and Frances Winders and William and Lorraine Haas.
Jason is survived by his wife, Heather Winders and his step-daughter, Hope Dunaway; his parents, Terry and Bev Winders; his sisters, Kelly Flores (Luis) and Sara McWhirter (Philip); nieces and nephews, Bella, Alton, Avie, Lucy, Wyatt, Callan, Sutton and Beckham; mother and father-in-law, Mike and Sherry Seay; sisters-in-law, Jennifer Hunt (Drew), Ashley Panknin (Eric) and Elizabeth Scott (Brian); and a host of relatives and friends.
Visitation will be 4-7pm on Tuesday, June 27, 2017 at Hikes Point Christian Church, 2601 Hikes Ln, Louisville, Kentucky, 40218, with a celebration of Jason's life to follow at 7pm. Burial will be at 2pm on Monday, July 3rd at the Kentucky Veterans Cemetery Central, 2501 Dixie Hwy in Radcliff, Kentucky.
Memorials may be made for Hope's future college expenses or the Humane Society.
http://www.newcomerkentuckiana.com
[headlines]
--------------------------------------------------------------

FaaStrak, Charlotte, North Carolina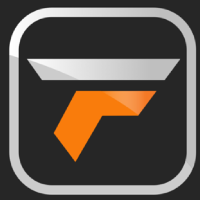 The website states, "Helping B2B companies offer equipment financing without the hassle or need for a leasing rep or broker." They claim to have 50 plus companies using the product in Beta "…and they love it!"
The company's LinkedIn company listing states, "Our goal is for those that sell equipment, software, services or any combination of the three can easily offer an equipment finance solution without the need of leasing rep or broker. For years, the equipment leasing industry has made you believe that equipment leasing is so difficult that you need someone to do the work for you...well FaaStrak is here to change that perspective.
With FaaStrak, B2B companies can now offer an equipment financing solution through competing lenders with just one application, one quoting tool and one platform to manage it all. We put the company selling the equipment, software and/or service in the driver seat so they never have to "hand off" their customer to someone else."
https://www.linkedin.com/company-beta/16250717/
Their online message is basically to hire FaaStrak for a flat fee as they explain "...how banks, brokers, leasing companies overcharge you..." or a vendor company's customer.
The company is active on Facebook, Twitter, You Tube, as well as LinkedIn and the web itself.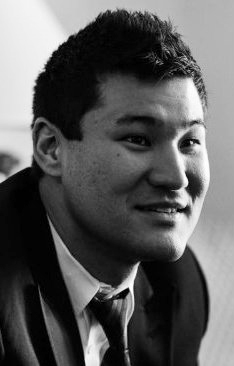 The CEO is Ken Brokaw, who doesn't show much leasing or finance experience, according to his LinkedIn Biography, but also runs Vestige Finance, starting in June, 2015, and previously was Director of Business Development, QuickSpark in Tempe, Arizona.
https://www.linkedin.com/in/kenbrokaw/
He welcomes you with the beginning of their "training program."
"In this 4 short video series, I'm going to be teaching you the industry secrets. You're about to learn how direct lenders get paid and how brokers get paid. Why am I doing this? Because I want you to understand that we put all of this power behind the FaaStrak software so you have one single source for equipment leasing.

"Now, I will be sending these via email for the next 4 days BUT you can always watch them all at once. The only thing I ask is that you take the time to really watch these videos because by the end, you should have a good idea of how you want to utilize the FaaStrak platform and hit the ground running!"
Click on the video for his "thank you," and the four videos on "Hacking the Leasing Industry" and "Hacking the Broker Industry" are available:
https://faastrak.com/thankyou?inf_contact_key=
In this 4:06 version, he explains how rate factors work and why the viewer should be working with FaaStrak and not a leasing broker or leasing salesperson:
https://vimeo.com/216001049
Note: The North Carolina Department of the Secretary of State was unable to confirm or deny that FaaStrak or Ken Brokaw was licensed as a loan broker. The California Department of Business Oversight reports they do not have a California Finance Lender or Broker license.
[headlines]
--------------------------------------------------------------
Are You Licensed to Do Business in this State?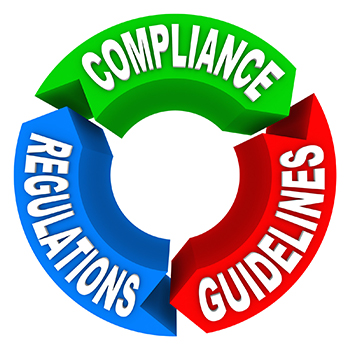 Many individuals and companies are not aware of a license requirement if they do loans and leases (some states differentiate between a lease intended as security (loan) or true lease (Lease)), meaning in layman's terms, no license needed for what is known as a true lease, such as the case in California. In addition, many require a bond as well as annual reporting of activity in their state. Some have usury requirements and others do not allow an advance fee unless it is charged and/or collected at the time the loan or lease is made.
Some states are not active in enforcing the laws, but if the matter goes to court, the party not licensed, will have consequences on the case brought to the court. As well as the party who is not licensed may be charged a fine as well as given a cease and desist order to do business in the state.
It is best to consult with an attorney who is experienced in finance, leasing, and loans regarding doing business in a state regarding have a license to conduct business.
Current Regulations in United States
http://leasingnews.org/archives/Jan2017/01_30.htm#current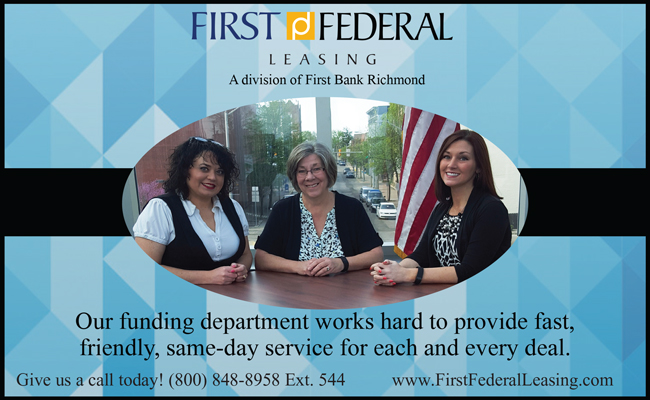 [headlines]
--------------------------------------------------------------
Position Wanted – Asset Management
Work Remotely or Relocate for Right Opportunity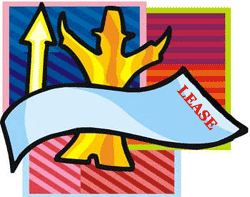 Each Week Leasing News is pleased, as a service to its readership, to offer completely free ads placed by candidates for jobs in the industry. These ads also can be accessed directly on the website at:
http://www.leasingnews.org/Classified/Jwanted/Jwanted.htm
Each ad is limited to (100) words and ads repeat for up to 6 months unless the candidate tells us to stop. Your submissions should be received here by the end of each week.

Please encourage friends and colleagues to take advantage of this service, including recent graduates and others interested in leasing and related careers.

Asset Management

5 time Presidents Club Franchise Player with 20+ years in Logistics, Collections, Technology Pricing/Appraisal ( NAPA) Certified, Portfolio Appraisal Inventory receivable proficient, Management Control System Developer & Specialist. Proactive communications & Equipment Dealer Specialist for Healthcare/Printing/Office Equipment & Industrial portfolios. Specialist in ALL Inventory receivable channels.
Daniel.Delpriora@gmail.com

[headlines]
--------------------------------------------------------------
Top Stories: June 19 - June 23
(Opened Most by Readers)
(1) Companies who notify lessee in advance of lease expiration
Evergreen Policy Update
http://leasingnews.org/archives/Jun2017/06_21.htm#notify
(2) Recession Ahead?
Drive Carefully
http://leasingnews.org/archives/Jun2017/06_23.htm#ahead
(3) FinTechs Puts the Squeeze on Cash-strapped Small Businesses
OnDeck Charged 55% APR plus Origination Fee of $1,625
http://www.latimes.com/business/lazarus/la-fi-lazarus-small-business-loans-20170616-story.html
(4) New Hires---Promotions in the Leasing Business
and Related Industries
http://leasingnews.org/archives/Jun2017/06_23.htm#hires
(5) Warren Rowe, Long Time Broker, Passes Away
Age 79, Albuquerque, New Mexico
http://leasingnews.org/archives/Jun2017/06_23.htm#rowe
(6) Commercial Loan Broker Conference & Expo
600 Brokers Expected to Attend
http://leasingnews.org/archives/Jun2017/06_19.htm#conference
(7) Leasing News The List - May, 2017
The Good, the Bad, and the Ugly
http://leasingnews.org/archives/Jun2017/06_21.htm#list_may
(8) Commercial Alternative Finance Company List
Start of List
http://leasingnews.org/archives/Jun2017/06_19.htm#commercial
(9) Filing a Complaint Against a Finance or Leasing Company
in the State of California
http://leasingnews.org/archives/Jun2017/06_19.htm#filing
(10) The Top Performer's Corner
By Gerry J. Ricco, Managing Director, ZRG Partners
http://leasingnews.org/archives/Jun2017/06_19.htm#corner
[headlines]
--------------------------------------------------------------
Photoshopped Fraudulent Invoices Lead
to 30 Months in Jail for Restauranteur
By Bob Coleman, Coleman reports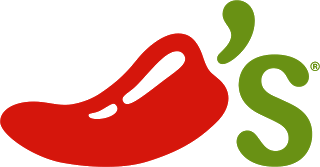 Casual dining restaurants, defined as offering table service at moderate prices, have been hit hard with decreasing sales and increasing food and labor costs. Many are closing locations including 60 Applebee's restaurants and 80 Buffalo Wild Wings locations — though they will be spun off and sold as franchises.
In the last six weeks, The Cheesecake Factory has lost 25% of its stock value after it announced declining year-over-year sales.
Kenneth Hatzenbeller built a business with five Chili's restaurants in Montana. But he was ahead of the curve in experiencing cash flow issues in his casual dining restaurants in 2014.
Unfortunately, he resorted to bank fraud as the means to improve his cash flow, actions that resulted in a guilty plea earlier this year.
Wednesday the 65-year old was sentenced to 30 months in prison and 3 years supervised release. He was also ordered to pay over $1 million in restitution to Zions Bank and Yellowstone Bank.
In August of 2014, Hatzenbeller contacted Zions Bank and requested a $500,000 loan to purchase new furniture, fixtures, and equipment for his restaurants. The collateral for the loan was to be the furniture, fixtures, and equipment purchased with the loan proceeds.
On September 2, 2014, Hatzenbeller signed a Disbursement Request and Authorization requesting that $500,000 in loan proceeds be disbursed to Penner Brokerage. That same day, Zions Bank initiated a wire transfer of $494,890 based on invoices listing Penner Brokerage as the vendor for various furniture, fixtures, and equipment.
The funds were never used for furniture, fixtures and equipment and were redirected to other company debts leaving Zions uncollateralized and unsecured.
In September 2015, Hatzenbeller contacted Yellowstone Bank and indicated he was planning to open a Chili's restaurant in Billings. Hatzenbeller was looking for financing for the project and stated he needed a $600,000 loan to purchase equipment and furnishings for the new restaurant.
Hatzenbeller advised he and his partners would also be contributing an unspecified amount of capital to the project and they would be personal guarantors on the loan. The bank was to have a lien on all fees, fixtures, and equipment as collateral.
Due to Hatzenbeller and his partners' strong financial statements, Yellowstone Bank did not require invoices prior to making loan disbursements.
Nevertheless, a bank vice president asked for invoices to make himself feel comfortable that the loan money was being spent as agreed upon. No problem. Hatzenbeller photoshopped fake invoices and expense receipts to satisfy the bank.
Hatzenbeller filed Chapter 11 one month later.
Hatzenbeller was deposed in the bankruptcy proceeding and admitted he used the Yellowstone Bank loan proceeds to pay expenses unrelated to the Billings Chili's restaurant. Hatzenbeller said he used the money to pay a food vendor, pay taxes, and meet payroll. When questioned about the September 2014, $490,000 deposit from Zions Bank, Hatzenbeller falsely claimed it was a loan from his daughter and her husband.
bob@colemanreport.com
Coleman Report, 28081 Marguerite Pkwy., #4525, Mission Viejo, CA 92690
[headlines]
--------------------------------------------------------------
##### Press Release ############################
LendingClub Closes First Self-Sponsored Securitization
to Expand Investor Access

Market Leader Sponsors, Services and Administers $279.4 Million Transaction Backed by Consumer Loans
SAN FRANCISCO,- LendingClub (NYSE:LC), America's largest online marketplace connecting borrowers and investors, closed its inaugural self-sponsored securitization deal. The Consumer Loan Underlying Bond (CLUB) NP Credit Trust 2017-NP1 (CLUB 2017-NP1) issued $279.4 million in notes backed by consumer loan assets facilitated through the LendingClub platform. The transaction marks the start of LendingClub's securitization program as Sponsor, Servicer and Administrator. LendingClub expects to sponsor programmatic securitizations and to use the CLUB structure for future transactions. This is the fifth securitization backed by consumer loan assets facilitated through the LendingClub platform and the third rated securitization of such assets overall.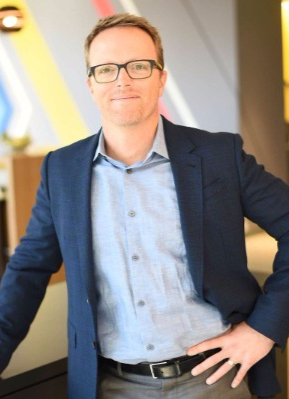 Scott Sanborn, CEO of LendingClub, said, "We are pleased to debut our securitization sponsorship capability. It allows us to expand access to large scale, long term investors.
"The incredible demand for the assets we facilitate is a strong indicator of investor confidence in the LendingClub brand and positions us well for future growth."
LendingClub anticipates that programmatic use of the CLUB structure could provide institutional ABS investors with consistent access to securitized assets facilitated through its platform, standardization, consistency, and a more efficient means of financing for the long-term. The transaction was rated by Kroll and includes $162.4 million of Class A notes rated "A- (sf)", $41.2 million of Class B notes rated "BBB (sf)" and $75.7 million of Class C notes rated "BB (sf)" backed by approximately $337 million of collateral. Each tranche of notes was oversubscribed by a diverse set of investors, most of whom were new to investing in assets facilitated by LendingClub. Citi and JP Morgan acted as lead underwriters. BNP and Jefferies acted as co-managers.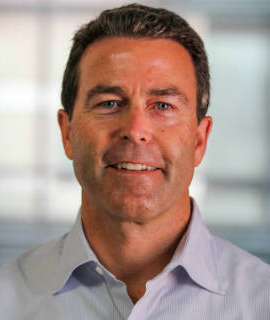 Patrick Dunne, Chief Capital Officer of LendingClub, said, "I'm very pleased with our execution. We're broadening our platform to tap into a large and liquid ABS market and with this deal we've reached 20 new investors, including insurance companies and large asset managers who are looking for new ways to access the platform.
"This transaction also demonstrates a capital markets financing alternative for the portfolios of our existing investors, which may provide better pricing transparency and enhanced liquidity."
The CLUB 2017-NP1 transaction comes as LendingClub is seeing oversubscription from its diverse investor base for the assets it facilitates and an improved investor experience.
About LendingClub
LendingClub was founded to transform the banking system to make credit more affordable and investing more rewarding. Today, LendingClub's online credit marketplace connects borrowers and investors to deliver more efficient and affordable access to credit. Through its technology platform, LendingClub is able to create cost efficiencies and passes those savings onto borrowers in the form of lower rates and to investors in the form of solid returns. LendingClub is based in San Francisco, California.
### Press Release ############################
[headlines]
--------------------------------------------------------------
Labrador Retriever/Hound Mix
Salem, Massachusetts Adopt-a-Dog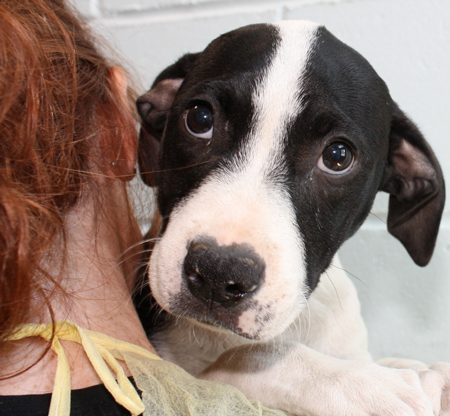 Elise
ID# 111074
Female
3 months
16 lbs.
"Hi, my name is Elise! I'm just a baby looking for love! Like with all puppies I'll need someone home with me more often than not. I need you to show me the ropes on how to grow up to be a loving, happy part of your family. This means teaching me to go to the bathroom outdoors, not to chew your good things even though those will be the things I love best, basic manners like sit, stay, not to pull on the leash, not to jump on all your friends who will just love me and think I'm adorable, and maybe you don't want me counter surfing or finding good things in the trash. I know this takes a lot of patience because I won't always understand what you want right away but you can be sure when I snuggle up with you on the couch that every minute will be worth it. Please come in to meet me today!"
How to Adopt:
https://www.northeastanimalshelter.org/adopt-a-pet/how-to-adopt/
Saving Homeless Pets Across America
Northeast Animal Shelter
347 Highland Avenue
Salem, MA 01970
(978) 745-9888
Mon-Fri: 10am - 8pm, Sat & Sun: 10am - 6pm
Adopt a Pet
http://www.adoptapet.com/
[headlines]
--------------------------------------------------------------
Leasing Schools/Franchisors
(For our "Financial and Sales Training" list, please click here)
(does not include those specifically employed in training or education, but who have a similar program as the following entities:)
------------------------------------------------------------------
Commercial Capital Training Group
(January, 2009)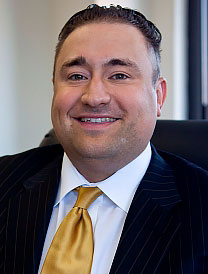 Kris Roglieri
Founder and CEO
https://www.linkedin.com/in/kris-roglieri-0251152
Commercial Capital Training is headquartered in Albany, New York. The group also has three offices, in New York City, Rochester, New York and Orlando, Florida, with 30 employees, according to their web site. The company is also proud to have made Inc. Magazine's "Inc. 5000" last year as one of America's fastest growing companies.
Founded by Kris Roglieri, CEO, and according to the web site, classes
are taught by him and over 45 participating lenders. The group has educated "600 finance entrepreneurs the ability to own and operate their very own commercial finance businesses." Mr. Roglieri also owns two commercial lending institutions which graduates can work with: Durham Commercial Capital which serves as a direct lender as a non-recourse factoring institution and Prime Commercial Lending, which serves as a direct lender funding merchant cash advances and commercial real estate transactions.
There are many testimonials on the website. Leasing News contacted
several at random, and here is a typical response received:
"I am a grad and I am a Raving Fan of the team at CCTG. I graduated in December 2013 and they still support me today just as they did when I first went through the training. Our company would not be where we are today if not for the training and support provided from the team at CCTG."
Terry Luker
Senior Partner
Alternative Capital Funding Solutions
Commercial Capital Training Offers Two Programs:
Signature Gold Program - $25,000
"A 7-day Comprehensive Training Held in Our Albany, NY Headquarters Taught by Our Founder and CEO, Kris Roglieri… Our commercial finance training course and finance entrepreneur start-up program has been established in a time when banks are lending less to business owners and alternative funding businesses are emerging to fill the lending gap that exists among businesses of all sizes.0
"We also offer entrepreneurs interested in focusing more on their business an elite Platinum Program that includes and expanded marketing package, lead generation for two years, your very own commercial finance product and more."
http://www.commercialcapitaltraining.com/finance-program/your-investment/gold-program
Elite Platinum Package - $65,000
"Some of the highlights to this package are real time exclusive leads every month for the first 2 years of your business, marketing for the life of your business and a private label financing product that your company can offer. All of this will be managed and executed by a marketing company that truly knows your business. In fact, it is the world's only dedicated finance-specific digital marketing agency, The Finance Marketing Group. http://finance http://www.commercialcapitaltraining.com/finance-program/your-investment/platinum-program/marketing.com/
Roglieri has also founded "an association for today's modern commercial loan broker called the National Alliance of Commercial Loan Brokers (NACLB). Unlike other conferences and associations, the NACLB is focused on today's modern diversified commercial loan broker promoting several business financing products as well as commercial real estate finance products. We had our first ever conference last year at the Red Rock Casino in Las Vegas and over 400 commercial loan brokers attended and was very successful for a first time conference." www.naclb.net

Creating Successful Entrepreneurs in Capital Markets
https://www.youtube.com/user/CommercialCapitalTG
Commercial Capital Training Websitehttp://www.commercialcapitaltraining.com/
Contact Information:
Mike Geisler | Sr. Vice President Of Enrollment
mike@commercialcapitaltraining.com
Commercial Capital Training Group
90 State Street, Suite 1500, Albany, NY 12207
Office: (518) 244-8006 / Fax: (518) 694-0527
--------------------------------
Global Financial Training Program
Over 35 Years of Experience Financing Businesses
Program Cost: $19,950.00
Phil Dushey
President & CEO
In 2001, Global Leasing founder Phil Dushey created a new company to train independent entrepreneurs who want to enter the lucrative field of business financing. Global Financial Training Program teaches all aspects of finance including Equipment Leasing, Accounts Receivable Financing, Cash Advance, Commercial Real Estate, SBA Loans and much more. Phil's students have found great success with his program.
Mr. Dushey is a founding member of the National Association of Equipment Leasing Brokers. He has been a member and speaker at many leasing organizations for several years. He is also a founding member of the leasing news advisory board.
Global Financial Training Program provides students with everything they need to start making money immediately after four days of training. As a full-service finance company you will provide a valuable service for business owners that have difficulty getting financing from their local banks. The banks are turning down over 90% of business loan applications and you can approve at least 50% of the turndowns. After the training at their offices in New York City trainees are instantly approved with over 25 lenders, get a custom designed website, stationery package, 1000 leads and enough marketing to have their phones ringing the first week after the training and much more... It's easier than you think to fulfill your dreams of independence, living the life you deserve and enjoying the prestige of owning your own company.
You don't need prior experience. All you need is the desire to be your own boss, the ability to learn, good people skills, and a passion to succeed and make a lot of money.
How much, is up to you...
Philip Dushey
President & CEO
Global Financial Services
1 State Street, 21st Floor
New York NY 10004
Email phil@gbtsinc.com
www.globalfinancialtrainingprogram.com
Phone: 212-480-4900
The Global Group of independently owned companies are:
Global Financial Services | www.globaleasing.com
We have been actively providing financial services for 35 years
Global Church Financing | www.globalchurchfinancing.com
One of the largest independent companies financing equipment for churches nationwide
Global Financial Training Program | www.globalfinancialtrainingprogram.com
The oldest and most comprehensive training program for people who want to own their own finance company
Mr. Dushay is also on the Leasing News Advisory Board
http://www.leasingnews.org/Advisory%20Board/Dushay_Phil.htm
Moving America Forward is a business television show hosted by William Shatner, anchored by Doug Llewellyn. On this episode we talk to Phil Dushey about his business opportunity and Global.
---------------------------------------------------------------
Program Cost: $18,500
Overview
Wheeler Business Consulting L.L.C. provides training and continuous support to individuals seeking to enter the leasing/financing industry. The leasing/financing industry provides much needed funds to businesses looking to acquire essential equipment. Entrepreneurs nationwide are originating equipment financing and leasing transactions assisting small, medium and large companies. It is estimated that 80% of all businesses have leased equipment and that nearly one-third of all equipment purchased by corporations is funded by independent finance and leasing agreements.
There are tremendous opportunities to enter the leasing/financing industry. There are few barriers to entry. Individuals who are properly trained, who are networked with local, regional and national funding sources can arrange transactions for their corporate clients in the range of a few thousand dollars to multi-million dollars.
As with most businesses, the establishment of a lease brokering operation is a long term proposition. However, with the proper training, support and encouragement, an individual can start making above average incomes relatively quickly. Within two to five years an individual should expect to generate an income which is well in the six figure range.
With quality training, individuals will be able to offer consistent, high spirited customer service to their commercial clients. Successful lease brokers can build a business from a small home based operation to a full service office in a relatively short period of time.
My goal is to share my thirty plus years of industry experience with others who are serious about learning and succeeding in the leasing/financing industry.
Contact Information:
Wheeler Business Consulting LLC 1314 Marquis Ct.
Fallston, Maryland 21047
Phone: 410-877-0428
Fax: 410-877-8161
email: scott@wheelerbusinessconsulting.com
Website: www.wheelerbusinessconsulting.com

[headlines]
--------------------------------------------------------------

News Briefs---
FASB plans corrections to lease,
financial instrument rules
https://www.complianceweek.com/blogs/accounting-auditing-update/fasb-plans-corrections-to-lease-financial-instrument-rules#.WU_40o7ytjW
Industrial truck industry contributes $25.7 billion
to U.S. economy, report says, 210,000 U.S. jobs
http://www.dcvelocity.com/articles/20170626-industrial-truck-industry-contributes-257-billion-to-us--economy-report-says/
The Nation's Older Population Is Still Growing,
Census Bureau Reports
https://www.census.gov/newsroom/press-releases/2017/cb17-100.html
[headlines]
--------------------------------------------------------------

You May Have Missed---
Your Credit Score May Soon Look Better
Change in Credit Reporting
https://www.nytimes.com/2017/06/26/business/dealbook/your-credit-score-may-soon-look-better.html
[headlines]
--------------------------------------------------------------
Poem ---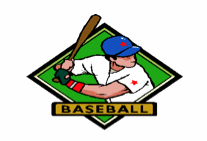 How It All Started
Three Run Homers, or, Rupert Brooke Celebrates Baseball

I think that I shall never see
A poem lovely as a three
Run homer when the team is pressed
Against the wall and quite distressed,
A homer that may at evening scare
A nighthawk circling in the air,
Or, 'neath the arc lights blazing bright,
Restore the score and set things right,
Rescue the pitcher and save the game,
And set the home team crowd aflame:
Poems are made by fools like me,
But only heroes knock in three.
[headlines]
--------------------------------------------------------------

Sports Briefs----
Chiefs quickly lining up candidates to replace fired GM John Dorsey
https://www.usatoday.com/story/sports/nfl/chiefs/2017/06/26/chiefs-eyeing-general-manager-gm-candidates-after-firing-john-dorsey/428639001/
[headlines]
--------------------------------------------------------------


California Nuts Briefs---
In blow to Monsanto, California to list Roundup
ingredient as a carcinogen
http://www.stltoday.com/business/local/in-blow-to-monsanto-california-to-list-roundup-ingredient-as/article_1029f06f-bc17-5f39-8818-25e3dfd208cd.html
[headlines]
--------------------------------------------------------------



"Gimme that Wine"

http://www.youtube.com/watch?v=EJnQoi8DSE8
Whatever Happened to California Syrah?
https://www.wine-searcher.com/m/2017/06/whatever-happened-to-california-syrah
Rose Outpaces Overall Wine Category as Consumers
"drink pink" for the Summer
http://www.beveragedaily.com/Markets/Rose-outpaces-overall-wine-category-for-summer-Nielsen
The World's Most Wanted Pinot Gris
https://www.wine-searcher.com/m/2017/06/the-worlds-most-wanted-pinot-gris?h=1
Viader brings winemaking full circle
http://napavalleyregister.com/wine/viader-brings-winemaking-full-circle/article_efecd46d-c7ea-5056-a704-0d89b03bd170.html
Free Mobile Wine Program
http://leasingnews.org/archives/Feb2010/2_26.htm#mobile
Wine Prices by vintage
http://www.winezap.com
http://www.wine-searcher.com/
US/International Wine Events
http://www.localwineevents.com/
Leasing News Wine & Spirits Page
http://two.leasingnews.org/Recommendations/wnensprts.htm

[headlines]
----------------------------------------------------------------
This Day in American History
1542 – Juan Cabrillo (1499-1543) claimed California for Spain. Cabrillo was the first European explorer to navigate the Pacific coast of North America. Cabrillo shipped for Cuba as a young man and joined forces with Cortes in Mexico, then called New Spain. Later, his success in mining gold in Guatemala made him one of the richest of the conquistadores there. Searching for a trade route to China, he was commissioned to lead an expedition up the Pacific coast from the Gulf of California and before doing so, struck the claim for Spain.
1564 - The first painting of an American scene by a European painter was painted near what is now St. Augustine, FL by Jacques Le Moyne de Morgues, a cartographer who accompanied the French Huguenot expedition to Florida under Rene Goulaine de Laudonniere. The work, titled, "Laudonnierus et Rex Athore ante Columnan a Praefecto Prima Navigattione Locatam Quamque Venerantur Floridenses," was painted in gouache and metallic pigments on vellum. It shows Laudonniere being welcomed by a party of Native Americans led by Chief Athore.
http://www.floridahistory.com/de-bry-plates/le-moyne-bio.html
http://aradergalleries.com/gallery/LeMoyne/lemoyne.htm
http://www.ibiblio.org/expo/1492.exhibit/full-images/outina.gif
http://pelotes.jea.com/leMoyne.htm
http://www.infoplease.com/ce6/people/A0829011.html
http://www.philaprintshop.com/debrytxt.html#Florida
http://www.castenmaps.com/america2.html
http://www.amazon.com/exec/obidos/ASIN/0714107379/avsearch-df1-2-20/
103-6066912-8633404
1652 – The first speed limit law in the colonies was passed in New Amsterdam.
1776 - The first execution by the Colonial Army took place at a field near Bowery Lane, New York City, in the presence of 20,000 persons, including an armed assembly of all the off-duty officers and men of four brigades.
A guard, Thomas Hickey, plotted with others to capture George Washington and deliver him to Sir William Howe. Hickey was tried, convicted, and hanged.
http://famousamericans.net/thomashickey/
http://www.factmonster.com/ce6/people/A0849552.html
http://www.tryonpalace.org/pages/classpgs/d1_footpg.html
1778 – The Liberty Bell came home to Philadelphia after the British had left the city. After Washington's defeat at the Brandywine on September 11, 1777, the revolutionary capital of Philadelphia was defenseless and the city prepared for an inevitable British attack. Bells could easily be recast into munitions, and locals feared the Liberty Bell and other bells would meet this fate. The bell was hastily taken down from the tower and sent by heavily-guarded wagon train to Bethlehem. Local waggoneers transported the bell to the Zion German Reformed Church in Northampton Town, now Allentown, where it waited out the British occupation of Philadelphia under the church floor boards. After the British departure and with the steeple of the State House in poor condition (the steeple was subsequently torn down and later restored), the bell was placed in storage, and it was not until 1785 that it was again mounted for ringing.
1780 - The Battle of Rantowle's Bridge. Two companies of British Light Infantry, American Loyalist Volunteers and one company of Dragoons crossed at Rantowle's in scows; the rest of the army crossed yesterday. Col. Hamilton, of the North Carolinians, and Dr. Smith, of the Hospital, proceeding about a mile in front of the army, to Gov. Rutledge's house, were immediately surrounded by three hundred Continental Light Horse, and they were consequently made prisoners. The British Dragoons fell in with them soon after, and had a skirmish; the Rebels soon gave way. Qr. Master Sergeant McIntosh, of the Georgia Dragoons was badly wounded in the face by a broadsword. Several Dragoons of the Legion were wounded. The number of injured Rebels was unknown but they did not keep up the combat long enough for many to receive damage. "…This morning, Capt. Saunders, who came in with the flag on the 24th, was sent out; his attendant, Capt. Wilkinson, not being mentioned in the body of the flag, is detained as a prisoner of war. We took up our ground on Gov. Rutledge's plantation, about one mile from his house, where we remained all night."
1829 - The Smithsonian Institute is born from an endowment.
In Genoa, Italy, English scientist James Smithson dies after a long illness, leaving behind a will with a peculiar footnote. In the event that his only nephew died without any heirs, Smithson decreed that the whole of his estate would go to "the United States of America, to found at Washington, under the name of the Smithsonian Institution, an Establishment for the increase and diffusion of knowledge." Smithson's curious bequest to a country that he had never visited aroused significant attention on both sides of the Atlantic. The gift turned out to be $500,000, quite a bit of money in its day. Congress agreed that the bequest would support the creation of a museum, a library, and a program of research, publication, and collection in the sciences, arts, and history.
John Smithson, the Smithsonian Institution's great benefactor, is interred in a tomb in the Smithsonian Building.
(lower half of: http://memory.loc.gov/ammem/today/jun27.html )
1833 - Prudence Crandall, a white woman, arrested for conducting an academy for black females at Canterbury Conn
http://www.state.ct.us/emblems/heroine.htm
http://skyways.lib.ks.us/history/crandall.html
1836 - In a disastrous setback for the Texans resisting Santa Anna's dictatorial regime, the Mexican army defeats and executes 417 Texas revolutionaries at Goliad. Ironically, rather than serving to crush the Texas rebellion, the Goliad Massacre helped inspire and unify the Texans. Now determined to break completely from Mexico, the Texas revolutionaries began to yell "Remember Goliad!" along with the more famous battle cry, "Remember the Alamo!" Less than a month later, Texan forces under General Sam Houston dealt a stunning blow to Santa Anna's army in the Battle of San Jacinto, and Texas won its independence.
1844 - Joseph Smith, Jr., the founding prophet of The Church of Jesus Christ of Latter-day Saints and his brother Hyrum were shot to death by an armed mob in Carthage, IL. At the time, Joseph Smith was the presidential candidate of the National Reform Party, the first US presidential candidate to be assassinated. His candidacy was advocated by the church's Council of Twelve. The National Reform Party confirmed the nomination in a state convention at Nauvoo, Il. on May 17, with Sidney Rigdon of Pennsylvania as his running mate. Smith and his brother were killed when a mob shot him after breaking into the jail at Carthage, Il., where he was confined awaiting trial on charges brought against him by his personal enemies and by seceders from the church.
1859 - The melody of probably the most often sung song in the world, "Happy Birthday to You," was composed by Mildred J. Hill, a schoolteacher born this day at Louisville, KY. Her younger sister, Patty Smith Hill, was the author of the lyrics which were first published in 1893 as "Good Morning to All," a classroom greeting published in the book Song Stories for the Sunday School. The lyrics were amended in 1924 to include a stanza beginning "Happy Birthday to You." Now it is sung somewhere in the world every minute of the day. Although the authors are believed to have earned very little from the song, reportedly it later generated about $1 million a year for its copyright owner. The song is expected to enter public domain upon expiration of copyright in 2010. Mildred Hill died at Chicago, IL, June 5, 1916 without knowing that her melody would become the world's most popular song.
http://www.newadvent.org/cathen/15551a.htm
1861 - The first Union naval officer killed in the Civil War was Captain James Harmon Ward of the Thomas Freeborn, who landed at Mathias Point, VA, on the Potomac River about 50 miles south of Washington, DC, with about 35 men and 250 sandbags to erect breastworks to unload a cannon. They were surprised by 1,500 infantrymen, who attached them and drove them off. Ward was hit in the breast by a Minnie ball and died from an internal hemorrhage. He had been appointed on May 16, 1861, to command the Potomac flotilla.
http://suvcw.org/mollus/art009.htm
http://www.usna.edu/InfoTech/ward_hall.htm
1862 - May Irwin (d. 1938) birthday, born at Whitby, Ontario, Canada as Georgina May Campbell. After to moving to the US as a child, she developed a career as an actor-singer. She popularized ragtime with such songs "After the Ball" and "A Hot Time in the Old Town Tonight."
1864 – In the Atlanta Campaign, the Battle of Kennesaw Mountain, outside Atlanta. It was the most significant frontal assault launched by Union Gen. Sherman against the Army of Tennessee under Gen. Johnston, ending in a tactical defeat for the Union forces. Strategically, however, the battle failed to deliver the result that the Confederacy desperately needed—namely a halt to Sherman's advance on Atlanta.
http://ngeorgia.com/travel/kennesawmtn.html
http://www.cviog.uga.edu/Projects/gainfo/batkenne.htm
1869 - Emma Goldman (d. 1940) birthday - Russian-born American anarchist and labor leader who renounced violence as a method for social change. Known in the press as "Red Emma," she was arrested several times and imprisoned for speaking out on subjects frowned on by the government, especially birth control. Her feminist stand on birth control, working conditions, free love (consensual love between two adults without coercion of church or state), and her opposition to child labor got her into more trouble with authorities than her anarchy and fiery speeches to unemployed workers. She edited the magazine Mother Earth that advocated extensive social change. She opposed the U.S. entry into World War I and was sentenced to five years in prison for opposing conscription. To get rid of her, the U.S. government canceled HER EX-HUSBAND's citizenship and said that the nullification of HIS citizenship automatically canceled hers because a U.S. married woman could only hold American citizenship in her husband's name. (At the time, native-born U.S. women LOST their citizenship if they married a man who was not native- born!) She was deported to Russia along with a large number of others but she left there to tour Europe and Canada speaking out on issues concerning the poor, the working classes, and women. She was also an advocate of European and British authors. She spoke and wrote in support of a number of the new writers including Ibsen and Shaw. She was bisexual.
http://sunsite.berkeley.edu/Goldman/
http://sunsite.berkeley.edu/Goldman/Guide/
1872 - Birthday of Paul Laurence Dunbar (d. 1906), Dayton, OH, born to slaves. American poet, novelist, and playwright of the late 19th and early 20th centuries, Dunbar began to write stories and verse when still a child and was president of his high school's literary society. He published his first poems at the age of 16 in a Dayton newspaper. http://memory.loc.gov/ammem/today/jun27.html
1874 - Using new high-powered rifles to devastating effect, 28 buffalo hunters repulse a much larger force of attacking Indians at an old trading post in the Texas panhandle called Adobe Walls. These white buffalo hunters, who had already greatly reduced the once massive herds, continued to hunt in the territory. By the early 1870s, Comanche, Kiowa, and Cheyenne hunters were finding it harder to locate buffalo, and they blamed the illegal white buffalo hunters. When the federal government failed to take adequate measures to stop the white buffalo hunters, the great chief Quanah Parker and others began to argue for war. In the spring 1874, a group of white merchants occupied an old trading post called Adobe Walls near the South Canadian River in the Indian's hunting territory. The merchants quickly transformed the site into a regional center for the buffalo-hide trade. Angered by this blatant violation of the treaty, Chief Quanah Parker and Lone Wolf amassed a force of about 700 Comanche, Kiowa, and Cheyenne braves and attacked Adobe Walls. Only 28 hunters and traders occupied Adobe Walls, but they had two advantages over the Indians: the thick walls of the adobe structure were impenetrable to arrows and bullets, and the occupants had a number of high-powered rifles normally used on buffalo. The hunters' .50 caliber Sharps rifles represented the latest technology in long-range, rapid firing weaponry. Already skilled marksmen, the buffalo hunters used the rifles to deadly effect, decimating the warriors before they came close enough even to return effective fire. On the second day of the siege, one hunter reportedly hit an Indian warrior at a distance of eight-tenths of a mile. Despite their overwhelmingly superior numbers, after three days, the Indians concluded that Adobe Walls could not be taken and withdrew. The defenders had lost only four men in the attack, and they later estimated that the Indians had lost 13. Enraged by their defeat, several Indian bands subsequently took their revenge on poorly defended targets. Fearful settlers demanded military protection, leading to the outbreak of the Red River War. By the time the war ended in 1875, the Comanche and Kiowa had been badly beaten and Indian resistance on the Southern Plains had effectively collapsed.
1880 - Helen Keller (d. 1968) was born in Tuscumbia, AL. An icon of the human spirit, she was struck blind and deaf at 19 months old by scarlet fever. She learned to communicate with the world through the efforts of Anne Sullivan who helped her develop into the most admired woman in the history of the U.S. - or the world. She became a world-wide advocate for the blind and handicapped by communicating through a system of tapping into the palm of Sullivan and vice versa. She graduated cum laude from Radcliffe with Sullivan at her side translating. (One wonders why Sullivan didn't get some recognition since everything Keller did had to go through Sullivan from being her ears to recording her thoughts.)
http://www.afb.org/info_document_view.asp?documentid=1351
http://www.time.com/time/time100/heroes/profile/keller01.html
http://www.afb.org/info_documents.asp?collectionid=1
1888 - Birthday of Mary Antoinette Perry (d. 1946), Denver, CO. She directed nearly 30 plays on Broadway including "The Barretts of Whimple Street" and the even more famous "Harvey." She established the American Theatre Wing in 1947. The Wing now names its annual awards for excellence in theater in her honor, recognizing her as one of the most influential people in the history of American theater. The Antoinette Perry Awards are popularly known as "The Tony Awards."
http://womenshistory.about.com/library/prm/bltonyaward1.htm
1893 - Birthday of Crystal Dreda Bird Fauset (d. 1965), Princess Anne, MD. American race relations specialist, state legislator, and the first black woman elected to a U.S. State legislature (Pennsylvania, 1938). She helped create the Swarthmore College Institute of Race Relations (1933).
1896 - A kiss in a film brought demands for movie censorship.
1901 - There was a rain of fish from the sky at Tiller's Ferry. Hundreds of fish were swimming between cotton rows after a heavy shower.
1912 - Birthday of Mine Okubo, (d. 2001), Riverside, CA. Award-winning U.S. artist of Japanese descent who was interned in 1942. She founded the literary magazine "Trek" with other internees. She illustrated the special "Fortune" magazine issue on Japan, exhibited drawings and paintings from the Japanese relocation camps, and published "Citizen 13660" (1946) about her experiences in the camps. Major retrospectives of her work have been held on both coasts.
1915 - The temperature at Fort Yukon, AK soared to 100 degrees to establish a state record.
1917 – Boston Braves C Hank Gowdy became the first Major Leaguer to enter World War I military service. He saw considerable action in France with the 166th Infantry Regiment of the Ohio National Guard, including some of the worst trench fighting in the war. When he returned in 1919, he got his old job as a catcher back, but not before going on a speaking tour of the United States, detailing his war experiences. He later left his coaching job with the Cincinnati Reds to serve as a captain in World War II at the age of 53. He's believed to be the only big-league baseball player to serve in both wars.
1923 - Elmo Hope (d. 1967) birthday, NYC. Jazz pianist, composer, and arranger, chiefly in the bebop and hard bop genres, he grew up playing and listening to jazz and classical music with Bud Powell, and both were close friends of another influential pianist, Thelonious Monk. http://members.tripod.com/~hardbop/ehope.html
http://page.freett.com/basiemusic/elmo-hope.html
1924 - Cowgirl yodeler Rosalie Allen was born Julie Marlene Bedra (d. 2003) in Old Forge, Pennsylvania. Inspired by the singing cowboys of the 1930s, she taught herself to sing and play her brother's guitar. Popular throughout the 1940's and '50s, Allen had hits with "I Want to Be a Cowboy's Sweetheart" and "He Taught Me How to Yodel." She was often teamed with another legendary yodeler, Elton Britt. Their record hits together included "Quicksilver" and "The Yodel Blues." In 1999, Allen's work in radio was recognized and she was the first woman inducted into the Country Music Disc Jockey Hall of Fame.
1927 - Birthday of pianist Johnny "Big Moose" Walker (d. 1999), Stoneville, MS
http://www.storm.ca/~moparman/bmw.shtml
1929 – The first color television demonstration in New York City, by Bell Labs.
1930 - Birthday of H. Ross Perot, philanthropist, businessman, 1992 and 1996 presidential candidate, born Texarkana, TX.
http://www.perot.org/
1930 - At Philadelphia's Shibe Park, Jack Quinn becomes the oldest player to hit a home run in Major League history. The A's pitcher was nine days shy of his 47th birthday. Quinn's record was broken by Julio Franco over 75 years later.
1940 - Cab Calloway Band with Chu Berry cuts "Ghost of a Chance."
1940 - The Germans set up two-way radio communication in their newly occupied French territory, employing their most sophisticated coding machine, Enigma, to transmit information. The Germans set up radio stations in Brest and the port town of Cherbourg. Signals would be transmitted to German bombers so as to direct them to targets in Britain. The Enigma coding machine, invented in 1919 by Hugo Koch, a Dutchman, looked like a typewriter and was originally employed for business purposes. The German army adapted the machine for wartime use and considered its encoding system unbreakable. They were wrong. The Brits had broken the code as early as the German invasion of Poland and had intercepted virtually every message sent through the system. Britain nicknamed the intercepted messages Ultra.
1941 - Quebec singer and songwriter Jacques Michel, was born in Ste-Agnes de-Bellecombe.
1942 - The FBI announced the capture of eight Nazi saboteurs who had been put ashore from 2 submarines, one off New York's Long Island and the other off of Florida. The men were tried by a military court and 6 were secretly executed in a DC jail. Ernest Burger and George Dasch were sentenced to 30 years in prison for their help in revealing the plot. They were pardoned in 1948 by Pres. Truman.
1942 - Canadian composer, arranger and pianist Frank Mills was born in Montreal. Mills first gained notice as the pianist for the pop group, the Bells, from 1969 to 1971. He wrote their hits "Stay Awhile" and "Fly, Little White Dove, Fly." Mills gained international stardom when his 1978 LP and single "Music Box Dancer" were awarded gold records in Canada and the US. As well, sheet music sales of "Music Box Dancer" approached one-million.
1949 - Gene Autry records "Rudolph The Red-Nosed Reindeer."
It hit No. 1 on the Billboard pop singles chart the week of Christmas 1949. Autry's recording sold 2.5 million copies the first year, eventually selling a total of 25 million, and it remained the second best-selling record of all time well into the 1980s. Robert L. May created Rudolph in 1939, as an assignment for retailer Montgomery Ward. The retailer had been buying and giving away coloring books for Christmas every year and it was decided that creating their own book would save money. May's brother-in-law, Johnny Marks, adapted the story of Rudolph into a song.
1949 - "Captain Video" premiered on the Dumont network. It was the first and longest running of several TV space shows. It was created, produced, and written by my father, Lawrence Menkin, who also was program manager. He also created "Hands of Mystery" and "Harlem Detective," the first Black television show. In 1954, he was the producer of the first coast to coast television show on NBC, employing the first Black TV writer. Captain Video was set in the 22nd century and starred Richard Coogan as Captain Video, a human who led a squad of agents (the Video Rangers) fighting villains from their own and other worlds. Al Hodge later replaced Coogan and the show moved to NBC. My father often played the music to the series, "The Planets," at home and brought it to his series. Also on the show were Don Hastings and Hal Conklin, with Ernest Borgnine, Jack Klugman and Tony Randall as guest villains. A second series, "The Secret Files of Captain Video," began in 1953 but was discontinued in 1955, when my family moved to Pacific Palisades, California.It was common when he was either the executive producer or story editor that he would write under another name as he felt other writers might thing he was a "hog." James Cadigan was the program manager of the Dumont Network and often named as the producer. There were no kinescopes made of Captain Video.
http://slick-net.com/space/video/rugani/index.phtml
1950 - U.S. forces were ordered to Korea by President Harry S. Truman to help South Korea repel the North Korean invasion. The president received the approval of Congress for his action and the UN Security Council adopted a U.S. resolution for armed intervention.
1953 - CHARETTE, WILLIAM R., Medal of Honor
Rank and organization: Hospital Corpsman Third Class, U.S. Navy Medical Corpsman serving with a marine rifle company. Place and date: Korea, 27 March 1953. Entered service at: Ludington, Michigan. Birth: Ludington, Mich. Citation: For conspicuous gallantry and intrepidity at the risk of his life above and beyond the call of duty in action against enemy aggressor forces during the early morning hours. Participating in a fierce encounter with a cleverly concealed and well-entrenched enemy force occupying positions on a vital and bitterly contested outpost far in advance of the main line of resistance, HC3c. Charette repeatedly and unhesitatingly moved about through a murderous barrage of hostile small-arms and mortar fire to render assistance to his wounded comrades. When an enemy grenade landed within a few feet of a marine he was attending, he immediately threw himself upon the stricken man and absorbed the entire concussion of the deadly missile with his body. Although sustaining painful facial wounds, and undergoing shock from the intensity of the blast which ripped the helmet and medical aid kit from his person, HC3c. Charette resourcefully improvised emergency bandages by tearing off part of his clothing, and gallantly continued to administer medical aid to the wounded in his own unit and to those in adjacent platoon areas as well. Observing a seriously wounded comrade whose armored vest had been torn from his body by the blast from an exploding shell, he selflessly removed his own battle vest and placed it upon the helpless man although fully aware of the added jeopardy to himself. Moving to the side of another casualty who was suffering excruciating pain from a serious leg wound, HC3c. Charette stood upright in the trench line and exposed himself to a deadly hail of enemy fire in order to lend more effective aid to the victim and to alleviate his anguish while being removed to a position of safety. By his indomitable courage and inspiring efforts in behalf of his wounded comrades, HC3c. Charette was directly responsible for saving many lives. His great personal valor reflects the highest credit upon himself and enhances the finest traditions of the U.S. Naval Service.
1953 - HAMMOND, FRANCIS C., Medal of Honor
Rank and organization: Hospital Corpsman, U.S. Navy, attached as a medical corpsman to 1st Marine Division. Place and date: Korea, 26-27 March 1953. Entered service at: Alexandria, Va. Birth: Alexandria, Va. Citation: For conspicuous gallantry and intrepidity at the risk of his life above and beyond the call of duty as a HC serving with the 1st Marine Division in action against enemy aggressor forces on the night of 26-27 March 1953. After reaching an intermediate objective during a counterattack against a heavily entrenched and numerically superior hostile force occupying ground on a bitterly contested outpost far in advance of the main line of resistance. HC Hammond's platoon was subjected to a murderous barrage of hostile mortar and artillery fire, followed by a vicious assault by onrushing enemy troops. Resolutely advancing through the veritable curtain of fire to aid his stricken comrades, HC Hammond moved among the stalwart garrison of marines and, although critically wounded himself, valiantly continued to administer aid to the other wounded throughout an exhausting 4-hour period. When the unit was ordered to withdraw, he skillfully directed the evacuation of casualties and remained in the fire-swept area to assist the corpsmen of the relieving unit until he was struck by a round of enemy mortar fire and fell, mortally wounded. By his exceptional fortitude, inspiring initiative and self-sacrificing efforts, HC Hammond undoubtedly saved the lives of many marines. His great personal valor in the face of overwhelming odds enhances and sustains the finest traditions of the U.S. Naval Service. He gallantly gave his life for his country.
1954 - Top Hits
"Little Things Mean a Lot" - Kitty Kallen
"Three Coins in the Fountain" - The Four Aces
"Hernando's Hideaway" - Archie Bleyer
"I Don't Hurt Anymore" - Hank Snow
1955 – Boston's rising star 1B, Harry Agganis, died of complications following a bout with pneumonia. Agganis became gravely ill early in the season and was hospitalized for two weeks for pneumonia. He rejoined the Red Sox for one week before being re-hospitalized with a viral infection. After showing some signs of recovery, Agganis died of a pulmonary embolism
1957 - Hurricane Audrey smashed ashore at Cameron, LA, drowning 390 persons in the storm tide, and causing $150 million damage in Texas, Louisiana and Mississippi. Audrey left only a brick courthouse and a cement-block icehouse standing at Cameron, and when the waters settled in the town of Crede, only four buildings remained. The powerful winds of Audrey tossed a fishing boat weighing 78 tons onto an off-shore drilling platform. Winds along the coast gusted to 105 mph, and oil rigs off the Louisiana coast reported wind gusts to 180 mph. A storm surge greater than twelve feet inundated the Louisiana coast as much as 25 miles inland. It was the deadliest June hurricane of record for the U.S.
1958 – Chicago White Sox lefty Billy Pierce retired 26 Washington Senators in a row before pinch-hitter Ed Fitz Gerald looped a double to become the only baserunner and breaking up both the perfect game and no-hitter. He got the final hitter to win, 3-0. It was Pierce's 3rd straight shutout.
1959 – "West Side Story" closes on Broadway after a record 732 performances.
1959 - Paul Anka, Frankie Avalon, and Edd "Kookie" Byrnes are the musical guests on ABC-TV's variety show "Coke Time With Eddie Fisher."
1959 – Hank Aaron became MLB's first unanimous All-Star Game selection.
1960 - Connie Francis' "Everybody's Somebody's Fool" hits #1.
1961 - Roy Orbison records "Candy Man."
1962 - The American Football League conducted a special draft of veteran players to assist its two weakest teams, the Oakland Raiders and the Denver Broncos. In the league's first two years, the Broncos had compiled a record of 7-20-1, and the Raiders were 8-20. The draft helped a bit. Denver finished 7-7 in 1962, but Oakland slipped to 1-13.
1962 - Top Hits
"I Can't Stop Loving You" - Ray Charles
"The Stripper" - David Rose
"Palisades Park" - Freddy Cannon
"She Thinks I Still Care" - George Jones
1963 - Bill J Kramer & Dakotas record Lennon & McCartney "I Call Your Name."
1964 - Peter and Gordon's "World Without Love" reached number one on the Billboard Hot 100 chart. Paul McCartney wrote the song, but it was listed on the record under another name to see if a McCartney tune would be successful even if no one knew he had written it. At the time he composed "World Without Love," McCartney was courting Jane Asher, the sister of Peter Asher, one-half of Peter and Gordon.
1964 - Jan and Dean release "The Little Old Lady from Pasadena." The song reached number three on the Billboard Hot 100 chart and number one on Canada's RPM chart.
1964 - The Drifters' last Top 10 hit, "Under the Boardwalk" enters the Hot 100, where it will peak at #4.
1966 - No. 1 Billboard Pop Hit: "Strangers in the Night,'' Frank Sinatra.
1967 - Jan and Dean's "The Little Old Lady from Pasadena" was re-released with a drug theme as "Tijuana." It went south quickly!
1968 - As part of the filming of what would become known as his "'68 Comeback" TV special, Elvis Presley and his band tape an informal jam session on center stage at NBC's Studio 4, a performance many consider his best of all time. However, manager "Colonel" Tom Parker, unhappy with the direction of the show, withholds all tickets to the performance, forcing staffers to run into a nearby Bob's Big Boy restaurant (4211 W. Riverside Dr., Burbank) and plead with patrons to come see a real honest-to-goodness Elvis concert. (The King himself is extremely nervous at performing live for the first time in seven years, and is told that once he goes out there, he can just get up and leave if he can't take it. A close look at the performance shows that, once on stage, he pretends to do just that.) Two shows, an afternoon and an evening, are performed. The show featured The King performing on a small, square stage, surrounded by a mostly female audience. Presley was outfitted in black leather and belted out many of his early recordings, including "That's All Right Mama," "Lawdy Miss Clawdy" and "Blue Suede Shoes." The highlight of the show was his final number of the evening, which featured Elvis, alone on the stage, dressed in a white suit, singing "If I Can Dream." This legendary performance would later serve as the inspiration for MTV's "Unplugged" series.
1968 - The Beatles record "Everybody's Got Something To Hide Except Me And My Monkey."
1969 - BOWEN, HAMMETT L., JR. Medal of Honor
Rank and organization: Staff Sergeant, U.S. Army, Company C, 2d Battalion, 14th Infantry, 25th Infantry Division. Place and date: Binh Duong Province, Republic of Vietnam, 27 June 1969. Entered service at: Jacksonville, Fla. Born: 30 November 1947, Lagrange, Ga. Citation: S/Sgt. Bowen distinguished himself while serving as a platoon sergeant during combat operations in Binh Duong Province, Republic of Vietnam. S/Sgt. Bowen's platoon was advancing on a reconnaissance mission into enemy controlled terrain when it came under the withering crossfire of small arms and grenades from an enemy ambush force. S/Sgt. Bowen placed heavy suppressive fire on the enemy positions and ordered his men to fall back. As the platoon was moving back, an enemy grenade was thrown amid S/Sgt. Bowen and 3 of his men. Sensing the danger to his comrades, S/Sgt. Bowen shouted a warning to his men and hurled himself on the grenade, absorbing the explosion with his body while saving the lives of his fellow soldiers. S/Sgt. Bowen's extraordinary courage and concern for his men at the cost of his life served as an inspiration to his comrades and are in the highest traditions of the military service and the U.S. Army.
1969 - The Denver Pop Festival opened at the Mile High Stadium. Among the performers were Jimi Hendrix, Johnny Winter and Creedence Clearwater Revival. It was the last concert by the Jimi Hendrix Experience. Later that year, Hendrix formed the Band of Gypsies.
1969 - New York City police, attempting to serve a search warrant, charged into the well-known gay hangout, the Stonewall Inn. Events quickly got out of hand. Police ejected customers, managers, bouncers. Everyone got booted outside onto the sidewalk. The crowd became increasingly unruly and someone threw a bottle at the police. The plain-clothes police team was trapped inside the bar for over two hours before the NYPD Tactical Patrol Force arrived and drove the mob from in front of the Stonewall. Police arrested and jailed many of the chanting gays. For the next few nights, the Stonewall Inn became the focal point of gay protests. The gay community began to organize and form committees to bring about change. Many feel that the Gay Liberation Movement had its beginnings with the Stonewall Inn Riots.
1970 - Top Hits
"The Love You Save" - The Jackson 5
"Mama Told Me (Not to Come)" - Three Dog Night
"Ball of Confusion" - The Temptations
"Hello Darlin'" - Conway Twitty
1970 - The Jackson 5: Marlon, Tito, Jackie, Randy and Michael, jumped to number one on the music charts with "The Love You Save." The song stayed at the top of the charts for two weeks. It was the third of four number one hits in a row for the group. The other three were: "I Want You Back," "ABC" and "I'll Be There." In 15 years (from 1969 to 1984), The Jackson 5/Jacksons had 23 hits, scored two platinum singles ("Enjoy Yourself" and "Shake Your Body [Down to the Ground]") and one gold record ("State of Shock").
1971 - Promoter Bill Graham closed the Fillmore East in New York City. It was a spin-off of San Francisco's legendary Rock and Roll palace, Fillmore West. The New York City landmark laid claim to having hosted every major rock group of the 1960s.
1972 - No. 1 Billboard Pop Hit: "Song Sung Blue,'' Neil Diamond.
1972 - Bobby Hull signed a 10-year hockey contract for $2,500,000, as he became a player and coach of the Winnipeg Jets of the World Hockey Association.
1973 - Eighteen-year–old David Clyde, a recipient of a $125,000 bonus to sign with the Texas Rangers, made his Major League debut against the Minnesota Twins. the Rangers won,4-3, before 35,698 fans, the first sellout of the year at Arlington Stadium. He lasted five years until arm and shoulder injuries forced him to retire. Clyde's career made him the "poster-boy" for bringing up young players prematurely and dealing with arm injuries. He was named by journalist Randy Galloway as among the worst cases of "mishandling" a young player in baseball history. He is considered by many as a savior of the Texas Rangers franchise because of the significant attendance boost that Clyde's hype brought to the team, preventing it from a possible bankruptcy or American League takeover. After 20 years at his father-in-law's lumber yard in Tomball, Texas, he is now retired and his father's caregiver.
http://www.baseball-reference.com/c/clydeda01.shtml
1962 -- ZZ Top's LP Fandango! is certified gold
1975 - Jackie Gleason's LPs "Music, Martinis and Memories" and "Music For Lovers Only" are certified gold. My father played all the Jackie Gleason albums all the time: folksongs, classics, and Jackie Gleason.
1978 - Top Hits
"Shadow Dancing" - Andy Gibb
"Baker Street" - Gerry Rafferty
"It's a Heartache" - Bonnie Tyler
"I'll Be True to You" - The Oak Ridge Boys
1979 - Amalya Lyle Kearse of New York City was sworn in as judge of the U.S. Court of Appeals by Chief Judge Irving Robert Kaufman at the U.S. Court of Appeals, New York City. She became the first African-American woman to become a judge of the U.S. Court of Appeals.
1980 - The "National Anthem Act", making "O Canada" Canada's national anthem, was unanimously accepted by the House of Commons and the Senate. Royal assent was also given this day. "O Canada" was officially proclaimed Canada's national anthem on July 1, 1980. Parliament had approved the song as the national anthem 13 years earlier, but the National Anthem Act made it official. "O Canada" was written by Calixa Lavallee and Adolphe-Basile Routhier, and was first performed in Quebec City in 1880. The anthem was originally known as "Chant nationale," and was not heard outside Quebec until the turn of the century. Toronto schoolteacher Robert Stanley Weir provided an English translation of the lyrics, which were changed somewhat after the parliamentary debate in 1980.
1985 – "The Mother Road," Route 66, passed into history as the US Department of Transportation decommissioned the famous highway. In 1857, Lt. Edward F. Beale, a Naval officer in US Army Corps of Engineers, was ordered to build a government-funded wagon road along the 35th Parallel. His secondary orders were to test the feasibility of the use of camels as pack animals in the southwestern desert. This road became part of US 66. Originally stretching from Chicago to Santa Monica, parts of the original Route 66 from 1913, prior to its official naming and commissioning, can still be seen north of the Cajon Pass. The route was covered by three highways: The Lone Star Route (Chicago-Cameron, LA), The Postal Highway (Oklahoma City-Amarillo), and The National Old Trails Road (St. Louis-Los Angeles). While legislation for public highways first appeared in 1916, it was not until Congress enacted an even more comprehensive version of the act in 1925 that the government executed its plan for national highway construction. The original inspiration for a roadway between Chicago and Los Angeles was planned by entrepreneurs Cyrus Avery of Tulsa, and John Woodruff of Springfield, MO. The pair lobbied the American Association of State Highway Officials (AASHO) for the creation of a route following the 1925 plans. From the outset, public road planners intended US 66 to connect the main streets of rural and urban communities along its course for the most practical of reasons: most small towns had no prior access to a major national thoroughfare. The numerical designation 66 was assigned to the Chicago-to-Los Angeles route on April 30, 1926.
1986 - Top Hits
"On My Own" - Patti LaBelle & Michael McDonald
"There'll Be Sad Songs" ("To Make You Cry") - Billy Ocean
"Crush on You" - The Jets
"Mama's Never Seen Those Eyes" - The Forester Sisters
1988 - The afternoon high of 107 degrees at Bismarck, ND, was a record for the month of June, and Pensacola, FL, equaled their June record with a reading of 101 degrees. Temperatures in the Great Lakes Region and the Ohio Valley dipped into the 40s.
1989 - Thunderstorms produced severe weather from the Ohio Valley to western New England. Thunderstorm spawned six tornadoes, and there were 98 reports of large hail and damaging winds. Tropical Storm Allison spawned six tornadoes in Louisiana, injuring two persons at Hackberry. Fort Polk LA (my basic training alma mater) was drenched with 10.09 inches of rain in 36 hours, and 12.87 inches was reported at the Gorum Fire Tower in northern Louisiana.
1989 - The NBA draft was television for the first time by WTBS. The Sacramento Kings selected center Pervis Ellison of Louisville with the first pick.
1989 - Tom Jones is awarded a star on the Hollywood Walk of Fame at 6608 Hollywood Blvd.
1989 - The Who perform their rock opera "Tommy" in its entirety for the first time since 1972, performing it for charity at Radio City Music Hall.
1990 - Becoming the highest paid player in professional baseball, Jose Canseco of the Oakland Athletics signed a contract that would earn him $23,500,000 over a five-year period. By the end of 1990, 23 players had signed contracts giving them more than $3,000,000 a year.
1991 - Signaling an end to the era of a liberal Supreme Court, Associate Justice Thurgood Marshall announced his resignation from the United States Supreme Court, effective once his successor was confirmed by the US Senate. Marshall was a pioneering civil rights lawyer who helped lead the fight to end racial segregation and served as US Solicitor General prior to his appointment to the high court by President Lyndon Johnson in 1967 as the first black ever to sit on the Supreme Court. As an attorney for the NAACP, he successfully argued the case of Brown v Board of Education before the Supreme Court, ending the doctrine of "separate but equal"" Marshall's 24-year tenure on the bench was marked by his strong liberal voice championing the rights of criminal defendants and defending abortion rights, his opposition to the death penalty and his commitment to civil rights. On July 1, 1991, President George Bush, selected Clarence Thomas, a conservative black jurist, to succeed Marshall. Thomas's nomination was quite controversial as a former aide accused him of "sexual harassment."
1992 - Michael Jackson kicked off the "Dangerous" tour in Munich, Germany. 70,000 fans saw Jackson, with a helmet on and a fake rocket pack on his back, appear to fly off stage (or, maybe he really did). The tour would continue through November 11 stopping in some 42 cities.
1997 - John's Grill on Ellis St. in San Francisco was declared a national literary landmark by Friends of the Libraries USA for its role in Dashiell Hammett's life and classic work "The Maltese Falcon." It was the 28th landmark site.
1999 - Sporting leather thongs, feather boas and political banners, gays and lesbians took to streets around the world in festive pride parades. The 29th annual Lesbian Gay Bisexual Transgender Pride Parade and Celebration took place in San Francisco, New York, Berlin, Manila and many other cities. Among the organizations taking part were the Sisters of Perpetual Indulgence, a gay veterans group, an antique auto club for gays and Roman Catholics in favor of gay rights. The pride marches commemorate the anniversary of the Stonewall Riots, when patrons of a gay bar in Greenwich Village (New York) fought back against a police raid. The bar, the Stonewall Inn, is now on the U.S. National Register of Historic Places. Gay Parades were here to stay.
2005 - *MURPHY, MICHAEL P., Medal of Honor
Rank and organization: Lieutenant, U.S. Navy, SEAL Delivery Vehicle Team 1, Naval Special Warfare Task Unit. Place and Date: Asadabad, Konar Province, Afghanistan, 27 - 28 June 2005. Entered Service at: Patchogue, New York. Born: 7 May 1976, Smithtown, New York Citation: For conspicuous gallantry and intrepidity at the risk of his life above and beyond the call of duty as the leader of a special reconnaissance element with Naval Special Warfare Task Unit Afghanistan on 27 and 28 June 2005. While leading a mission to locate a high-level anti-coalition militia leader, Lieutenant Murphy demonstrated extraordinary heroism in the face of grave danger in the vicinity of Asadabad, Konar Province, Afghanistan. On 28 June 2005, operating in an extremely rugged enemy-controlled area, Lieutenant Murphy's team was discovered by anti-coalition militia sympathizers, who revealed their position to Taliban fighters. As a result, between 30 and 40 enemy fighters besieged his four-member team. Demonstrating exceptional resolve, Lieutenant Murphy valiantly led his men in engaging the large enemy force. The ensuing fierce firefight resulted in numerous enemy casualties, as well as the wounding of all four members of the team. Ignoring his own wounds and demonstrating exceptional composure, Lieutenant Murphy continued to lead and encourage his men. When the primary communicator fell mortally wounded, Lieutenant Murphy repeatedly attempted to call for assistance for his beleaguered teammates. Realizing the impossibility of communicating in the extreme terrain, and in the face of almost certain death, he fought his way into open terrain to gain a better position to transmit a call. This deliberate, heroic act deprived him of cover, exposing him to direct enemy fire. Finally achieving contact with his headquarters, Lieutenant Murphy maintained his exposed position while he provided his location and requested immediate support for his team. In his final act of bravery, he continued to engage the enemy until he was mortally wounded, gallantly giving his life for his country and for the cause of freedom. By his selfless leadership, courageous actions, and extraordinary devotion to duty, Lieutenant Murphy reflected great credit upon himself and upheld the highest traditions of the United States Naval Service.
2011 - Despite protests from local residents, a larger-than-life statue of Chuck Berry was approved by University City Council. The initial objections stemmed from the singer's time behind bars for his 1962 conviction for illegally transporting a teenager across state lines.
2011 – Dodgers' owner Frank McCourt filed for bankruptcy protection in a Delaware court, blaming Major League Baseball's refusal to approve a long-term television deal with Fox Sports that, McCourt claims, would have solved the team's current cash flow challenge. The Dodgers are rumored to be on the verge of failing to meet salary obligations at the end of the month, and the move seeks to make it harder for MLB to seize control of the team.
2012 - After mediation with creditors failed, the city of Stockton, California became the largest city in the U.S. to declare bankruptcy. That distinction did not last long as Detroit's bankruptcy petition on July 18, 2013 for Chapter 9 protection totaled $18-20 billion.
2013 - NASA launched a space probe to observe the Sun. The probe is referred to as the Interface Region Imaging Spectrograph, or IRIS.
-------------------------------------------------------------

SuDoku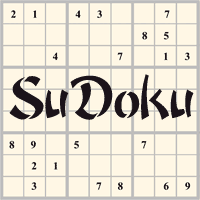 The object is to insert the numbers in the boxes to satisfy only one condition: each row, column and 3x3 box must contain the digits 1 through 9 exactly once. What could be simpler?
http://leasingnews.org/Soduku/soduko-main.htm
--------------------------------------------------------------

Daily Puzzle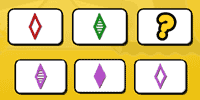 How to play:
http://www.setgame.com/set/puzzle_frame.htm
Refresh for current date:
http://www.setgame.com/set/puzzle_frame.htm
--------------------------------------------------------------


http://www.gasbuddy.com/
http://www.gasbuddy.com/GB_Map_Gas_Prices.aspx
http://www.gasbuddy.com/GB_Mobile_Instructions.aspx
--------------------------------------------------------------

Weather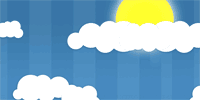 See USA map, click to specific area, no commercials
--------------------------------------------------------------

Traffic Live---
Real Time Traffic Information
You can save up to 20 different routes and check them out with one click,
or type in a new route to learn the traffic live
--------------------------------