Monday, June 11, 2018
Today's Equipment Leasing Headlines
Correction: 3 Tips on Making Most of Pay-Per Click
A Broker's Guide
Changes at Stearns Bank Equipment Finance
In or Out of Broker Business?
Post Here a Free Ad for Seeking a New Career
100 Words Reach the Banking, Finance, Leasing Industries
Top Stories: June 4 - June 6
(Opened Most by Readers)
California SB 1235 Passed Senate
Referred to Assembly, Now in Committee
California Supreme Court to Hear Oral Arguments
Interest Rate May be Unconscionably High
By Tom McCurnin
Leasing Industry Ads---Help Wanted
Now's the Time to Apply
19 New Certified Lease & Finance
Professionals/Associates
Bringing Total to 573 Active CLFP Professionals
CLFP Foundation Co's with Two or More Members
19 Members Added
The Most and Least Peaceful Countries Worldwide
Ranked by State of Peace in 2018 - By Niall McCarthy
Amembal & Halladay Four-Day Lease Training Program
Dubai, United Arab Emirates / October 29 – November 1
Mutt
Brandywine Valley SPCA - Adopt a Dog
News Briefs---
Billions in US solar projects have been shelved
after Trump panel tariff
200 Toys R Us leases to be auctioned Monday
only a small percentage received qualified bids
New Accounting Rules Test Companies' Mettle
42% Public companies assessing or have not gotten to it
Salesman says, "American Airlines Goes from Worst Airline
to Worst Company Overall
Digital disruption: What makes the modern CFO?
CFOs have learnt to go beyond number-crunching
Broker/Funder/Industry Lists | Features (wrilter's columns)
Top Ten Stories Chosen by Readers | Top Stories last six months
www.leasingcomplaints.com (Be Careful of Doing Business)
www.evergreenleasingnews.org
Leasing News Icon for Android Mobile Device
You May have Missed---
Spark People—Live Healthier and Longer
The Mental Health Benefits of Exercise
Poem
Sports Brief----
California Nuts Brief---
"Gimme that Wine"
This Day in History
SuDoku
Daily Puzzle
GasBuddy
Weather, USA or specific area
Traffic Live----
######## surrounding the article denotes it is a "press release," it was not written by Leasing News nor has the information been verified. The source noted. When an article is signed by the writer,
it is considered a "byline." It reflects the opinion and research of the writer.
Please send a colleague and ask them to subscribe. We are free
Email kitmenkin@leasingnews.org and in subject line: subscribe



[headlines]
--------------------------------------------------------------
Correction: 3 Tips on Making Most of Pay-Per Click
A Broker's Guide
The third tip was not included in the early edition, due to the editor's
error.
PPC 3: Become the Financial Lending Guru
Lastly, in order to best service your PPC leads, it's important to become familiar with product knowledge in addition to important information & content in your landing pages. You are their trustworthy source of funding. They will need this reassurance to efficiently receive the funding they need from you. It is not enough to answer the phone or to respond to an Email lead with a generic response. You will need to become knowledgeable, informative, inquisitive and the financial leasing or lending guru.
A Broker's Guide
3 Tips on Making the Most of Your Pay-Per-Click
http://leasingnews.org/archives/Jun2018/06_06.htm#guide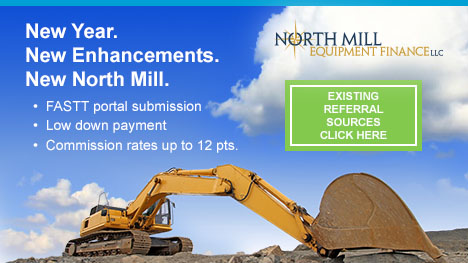 [headlines]
--------------------------------------------------------------
Changes at Stearns Bank Equipment Finance
In or Out of Broker Business?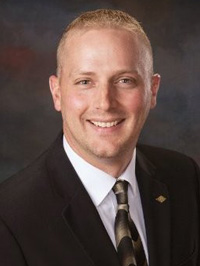 Rumor has it the Chad Primus, an employee for 19 years at Stearns Bank Equipment Finance, Saint Cloud, Minnesota, left with 10 other people to start a new division at independent Oakmont Capital, West Chester, Pennsylvania. Linkedin.com shows that he left Stearns as Account Manager and Vendor Relations Supervisor in May, 2018. As of June, 2018, he is now Business Development Officer at Oakmont Capital. (1)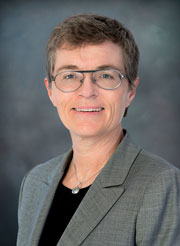 Reportedly, the changes began to happen when Kelly Skalicky was named president of Stearns Bank. She is daughter of Stearns CEO Norm Skalicky. A press release stated," Kelly is uniquely qualified to ensure a strong future for Stearns. From spending Saturday mornings with her dad at the bank, to earning her law degree and providing legal counsel to Stearns for more than 20 years, to serving as general counsel for Stearns Bank for the last six years,." (2)
A number of brokers have contacted Leasing News about the changes in credit criteria and other instances, asking if Stearns was out of the third party origination business. Leasing News has a question into a bank spokesman for an affirmation or denial.
(1) Chad Primus biography
https://www.linkedin.com/in/chad-primus-715758102/
(2) Kelly Skalicky Named President of Stearns Bank, N.A
https://www.stearnsbank.com/about-stearns/press-releases/kelly-skalicky-named-president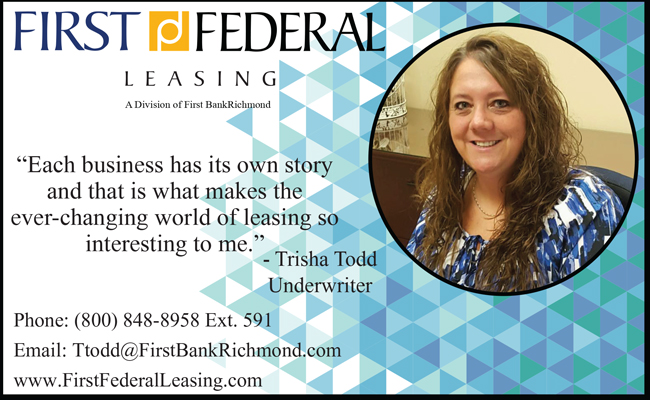 [headlines]
--------------------------------------------------------------
Post Here a Free Ad for Seeking a New Career
100 Words Reach the Banking, Finance, Leasing Industries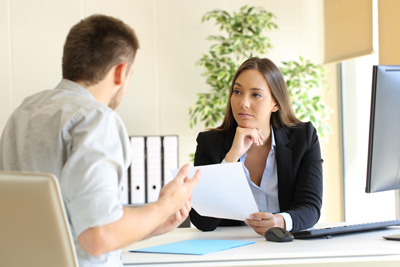 Categories to post:
http://www.leasingnews.org/Classified/Jwanted/Jwanted.htm
Please send email to kitmenkin@leasingnews.org to post your ad.


[headlines]
--------------------------------------------------------------
Top Stories: June 4 - June 6
(Opened Most by Readers
(1) New Hires/Promotions in the Leasing Business
and Related Industries
http://leasingnews.org/archives/Jun2018/06_06.htm#hires
(2) Marshall Goldberg Warns of California AB 3207
Requiring Disclosure of Broker Compensation in Advance
http://leasingnews.org/archives/Jun2018/06_04.htm#marshall
(3) Purchase, Renewal, Return ("PRR") Clauses
By Christopher Menkin
http://leasingnews.org/archives/Jun2018/06_06.htm#prr
(4) Editorial: Business Practices
Are Leasing Associations Promoting Ethics?
By Christopher Menkin, Publisher
http://leasingnews.org/archives/Jun2018/06_04.htm#editorial
(5) A Broker's Guide
3 Tips on Making the Most of Your Pay-Per-Click
http://leasingnews.org/archives/Jun2018/06_06.htm#guide
(6) The One Who Survives - Placard
By Charles Darwin
http://leasingnews.org/archives/Jun2018/06_06.htm#placard
(7) Twelve Attorneys Against Evergreen Abuse
Experts on Leasing Finance
http://leasingnews.org/archives/Jun2018/06_04.htm#12
(8) Sudhir Amembal in China
Meeting Up with Old Friends
http://leasingnews.org/archives/Jun2018/06_06.htm#sudhir
(9) The CLFP Foundation Releases Sixth Edition
Professional Handbook
http://leasingnews.org/archives/Jun2018/06_04.htm#clfp
(10) Cities Where Renters Became Majority Population since 2006
www.doctorhousingbubble.com
http://leasingnews.org/archives/Jun2018/06_04.htm#cities

[headlines]
--------------------------------------------------------------
California SB 1235 Passed Senate
Referred to Assembly, Now in Committee

Readers have asked Leasing News to keep them informed on the status of California SB 1236, which passed the State Senate on May 31, 2108, went to the State Assembly, then on June 7, 2018 referred to the Senate Committee on Business and Finance.
For a review, SB 1235 is a California bill which will require some commercial lenders to disclose interest rates in some commercial loans. The disclosure will be consistent with Regulation Z in consumer transactions. Most banks disclose the APR even in commercial transactions.
The Bill in its present form:
▪ Requires disclosure for all commercial loans over $5,000. This was increased from $2,500.
▪ Commercial leasing transactions are exempt. Under the Uniform Commercial Code, this means a true lease. So if the lender is doing 10% purchase option transactions, the lender must still disclose
▪ Loans secured by real estate are exempt.
▪ Prepayment Fees must now be disclosed.
▪ The provision relative to loans disguised as "merchant cash advances" remains in effect.
▪ Banks and open ended credit programs (similar to credit lines) are also exempt
▪ Lenders which makes 5 or less loans per year would also be exempt.
▪ Transactions over $500,000 are exempt.
The Bill as amended:
https://leginfo.legislature.ca.gov/faces/billCompareClient.xhtml?bill_id=201720180SB1235


[headlines]
--------------------------------------------------------------
California Supreme Court to Hear Oral Arguments
Interest Rate May be Unconscionably High
By Tom McCurnin
Leasing News Legal Editor
De La Torre v. CashCall, Inc., 854 F.3d 1082, 1087 (9th Cir. 2017); 14-17571 (Cal. S.Ct. 2018).
Eduardo De La Torre was a student who borrowed more than $2,500 from CashCall at a 96% interest rate. He initiated a class action lawsuit against CashCall, in which he contends that CashCall's loans violate consumer protection laws and are unconscionable, due to the extraordinarily high interest rate. The rates were fully disclosed to Mr. De La Torre in writing.
CashCall makes high interest unsecured personal loans over $2,500 to qualifying consumers. Because CashCall is a licensed financial lender, its loans should be exempt from usury, since the California legislature has chosen to exempt loans over $2,500 from rate regulation. However, De La Torre claimed that notwithstanding the licensure, an otherwise legal interest rate may be struck down as being unconscionable. Mr. De La Torre did not elaborate what standards might be applicable to striking down an otherwise legal interest rate.
CashCall argued that the California legislature made a deliberate policy decision to exempt loans over $2,500 from any rate regulation. CashCall argued that to impose an interest rate cap by judicial fiat of whatever a Federal Judge might determine as being fair violates the express provisions of the California Financial Lender's Law. CashCall pointed out that the interest rates of these loans were fully disclosed in writing. Moreover, CashCall pointed out that the legislative comments to the various CFL sections indicate that a CFL can charge any interest rate they want to for consumer and commercial loans over $2,500. The legislature stated that the Department of Business Oversight has the power to monitor the interest rates to determine if the rates are competitive. In short, the free market system would regulate interest rates, not a Federal Judge.
De La Torre is correct that the California Lenders Law does incorporate unconscionability as part of the law. However, unconscionability is a defensive concept, not an offensive weapon.
At the trial court level, the court denied a summary judgment by CashCall. The Court ruled that there were triable issues of fact. Later, upon reconsideration, the trial court granted summary judgment in favor of CashCall, ruling that only one California court has ever found a challenged interest rate unconscionable. That case is Carboni v. Arrospide, 2 Cal. App. 4th 76, 2 Cal. Rptr. 2d 845 (1991).
More commonly, California courts have held that the judicial alteration of interest rates constitutes impermissible economic policy-making. Thus, the Trial Court ruled that a court may not regulate interest rates.
On appeal, the Ninth Circuit ruled that there is an issue whether an otherwise legal interest rate can be unconscionably high. The Ninth Circuit requested the California Supreme Court to provide the Ninth Circuit with an undecided answer on an issue of California law. The California Supreme Court has allowed oral arguments.
Many groups on both sides of the lending industry filed amicus briefs ("friend of the court"). Surprisingly, the California Attorney General's office sides with the plaintiff while the chamber of commerce sided with CashCall.
In response to the briefing, the California Supreme Court has set the matter for oral argument. While I have a hard time believing that the Supreme Court will allow what I consider to be a clear legislative mandate for un-regulated interest rates to be set aside, anything can happen.
What are the takeaways here?
• First, If interest rates are disclosed in writing, and a consumer makes a choice, how can a trial court determine a proper interest rate? This is really a slippery slope, and what might proper for one borrower might be improper for another. What will the standards be?
• Second, This is a clear case to de-rail a clear legislative intent. At least in my mind, the legislature made a clear decision to let the marketplace determine interest rates. We may all want to disagree with that decision, but the proper way to change the law is to enact a new statute, not change the existing law by judicial fiat.
• Third, The cases cited by the plaintiff are defensive in nature, and should not Be used as a weapon. The Plaintiff and the AG's office both cited cases which impose unconscionability on a party that takes advantage of another party. But the cases are defensive and do not reflect that fully disclosed interest rates on a loan are far different than a shoddy used car.
The bottom line is that consumer advocates want to take interest rate disclosure out of the hands of the legislature and put regulation in the courts. This is bad policy and hopefully the California Supreme Court will figure this out.
Tom McCurnin is a partner at Barton, Klugman & Oetting in Los Angeles, California.
Tom McCurnin
Barton, Klugman & Oetting
350 South Grand Ave.
Suite 2200
Los Angeles, CA 90071
Direct Phone: (213) 617-6129
Cell (213) 268-8291
Email: tmccurnin@bkolaw.com
Visit our web site at www.bkolaw.com
Previous Tom McCurnin Articles:
http://www.leasingnews.org
Previous Tom McCurnin Articles:
http://www.leasingnews.org/Conscious-Top%20Stories/leasing_cases.html
[headlines]
--------------------------------------------------------------

Leasing Industry Ads---Help Wanted
Now's the Time to Apply



[headlines]
--------------------------------------------------------------
19 New Certified Lease & Finance Professionals/Associates
Bringing Total to 573 Active CLFP Professionals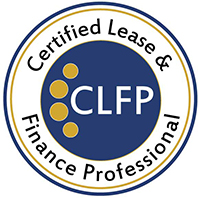 Nineteen passed the eight hour Certified Leasing and Finance Professional Exam, healed at the two most recent Academy for Lease Professions, hosted by the First Foundation Bank in Southern California and Arvest Equipment Finance in Overland Park, Kansas.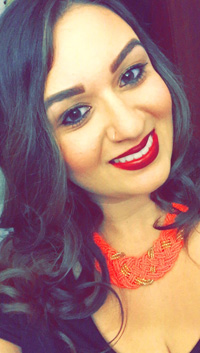 Assal Asgarinejad, CLFP
Funding Manager
Partners Capital Group, Inc.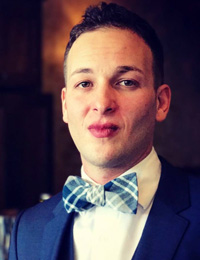 Andrew Berkovitz, CLFP
Senior Account Manager
Taycor Financial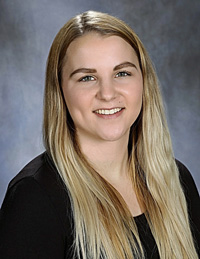 Kersten Brown, CLFP Associate
Documentation Administrator
Western Equipment Finance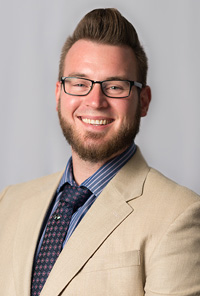 Paul Coupland, CLFP Associate
Vice President of Sales
Partners Capital Group, Inc.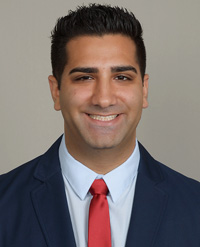 Farid (Freddy) Jalilvand, CLFP
Lease Coordinator
Providence Capital Funding, Inc.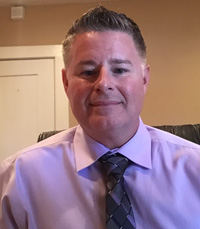 Matthew Langdon
CLFP; Vice President
Business Development
Stanton Leasing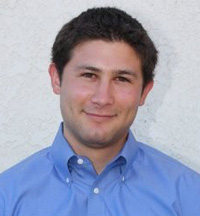 Garrett Reetz , CLFP
AVP Equipment Finance Credit Manager
First Foundation Bank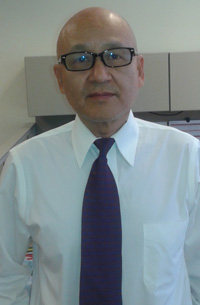 Tom Shin, CLFP
Credit Officer II
Hanmi Bank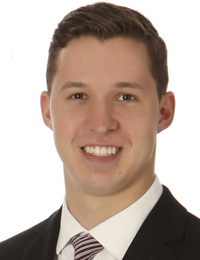 Drew Christopher, CLFP Associate
Assistant Vice President, Sales
First American Equipment Finance

Kirsten Schoenborn, CLFP Associate
Sales Analyst
First American Equipment Finance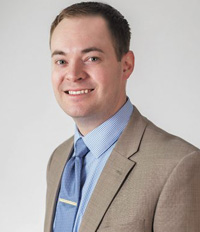 Derek Anniston, CLFP
Director of Operations
American Leasing & Financial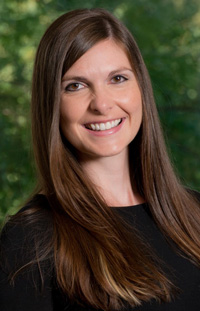 Emily Blair, CLFP
Senior Account Manager
NCMIC Finance Corporation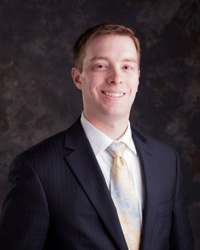 Richard Dierks, CLFP
Equipment Finance Specialist
Arvest Equipment Finance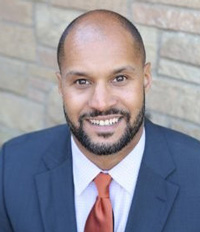 Allen Glynn, CLFP
Business Development
KLC Financial, Inc.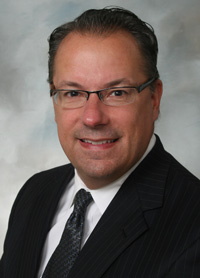 Mike Miller, CLFP
Business Development Manager
NCMIC Finance Corporation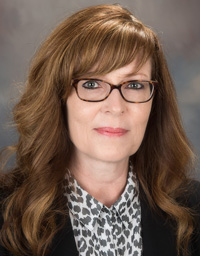 Melissa Pagliai, CLFP
Regional Sales Manager
DLL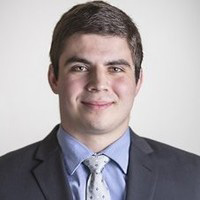 Charles Reed-Dustin, CLFP Associate
Director of Sales
American Leasing & Financial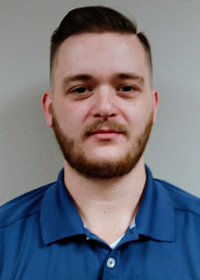 Joshua Smith, CLFP
Sales Support Specialist
Arvest Equipment Finance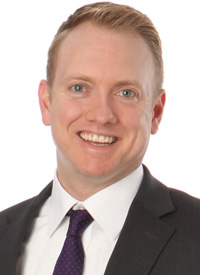 Joel Johnson, CLFP
Vice President
First American Equipment
Richard Dierks, CLFP, Equipment Finance Specialist, Arvest Equipment Finance, commented, "In an industry with so many variables, choices and ever-changing regulations, it is important to be knowledgeable and credible in order to best serve customers.
"The CLFP designation is widely regarded as the highest level of certification among my peers, and I am honored to join such an elite group of professionals."
The CLFP designation is the only certification for the Equipment Finance Industry and there are currently 573 active Certified Lease & Finance Professionals and Associates in the United States, Canada and Australia. For more information visit http://www.CLFPFoundation.org.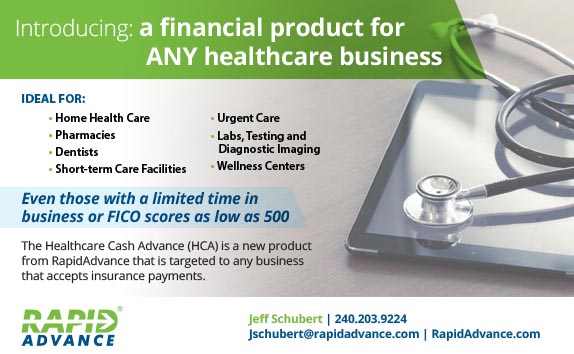 [headlines]
--------------------------------------------------------------
CLFP Foundation Co's with Two or More Members
19 Members Added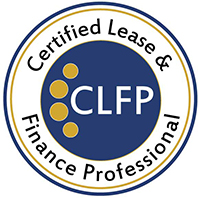 | | |
| --- | --- |
| First American Equipment Finance, a City National Bank Company | 90 |
| Financial Pacific Leasing, Inc., an Umpqua Bank Company | 24 |
| Amur Equipment Finance | 19 |
| AP Equipment Financing | 19 |
| Ascentium Capital | 18 |
| U.S. Bank Equipment Finance | 17 |
| BB&T Commercial Equipment Capital Corp. | 14 |
| ECS Financial Services, Inc. | 12 |
| Ivory Consulting Corporation | 12 |
| Arvest Bank | 11 |
| Orion First Financial LLC | 11 |
| KLC Financial, Inc. | 9 |
| Northland Capital Financial Services | 9 |
| Canon Financial Services, Inc | 8 |
| Celtic Commercial Finance | 8 |
| BancorpSouth Equipment Finance | 7 |
| BMO Financial Group | 7 |
| Hanmi Bank | 7 |
| Marlin Business Bank | 7 |
| Bank of the West | 6 |
| Beacon Funding Corporation | 6 |
| Great American Insurance | 6 |
| GreatAmerica Financial Services | 6 |
| Oakmont Capital Services LLC | 5 |
| BSB Leasing, Inc. | 4 |
| Commerce Bank | 4 |
| DLL | 4 |
| LeaseQ | 4 |
| NCMIC Finance Corporation | 4 |
| Stearns Bank NA-Equipment Finance Division | 4 |
| Blue Street Capital, LLC | 3 |
| Clune & Company LC | 3 |
| Diversified Capital Credit Corporation | 3 |
| First Foundation Bank | 3 |
| First National Capital | 3 |
| FSG Capital Inc. | 3 |
| Innovative Lease Services, Inc. | 3 |
| International Decision Systems | 3 |
| Key Equipment Finance | 3 |
| LeaseTeam Inc. | 3 |
| Partners Capital Group, Inc. | 3 |
| Providence Capital Funding, Inc. | 3 |
| Provident Equipment Leasing | 3 |
| Quality Leasing Co. Inc. | 3 |
| Tamarack Consulting, Inc | 3 |
| Western Equipment Finance | 3 |
| American Leasing & Financial | 2 |
| Customers Bank Commercial Finance | 2 |
| Dakota Financial, LLC | 2 |
| Direct Capital a CIT company | 2 |
| Finance Capital | 2 |
| Fleet Advantage, LLC | 2 |
| Great Falls Capital Partners dba Pinnacle Capital Partners | 2 |
| Innovation Finance | 2 |
| Maxim Commercial Capital, LLC | 2 |
| OneWorld Business Finance LLC | 2 |
| Pacifica Capital | 2 |
| Padco Financial Services, Inc. | 2 |
| Patriot Capital Corporation a Division of State Bank & Trust Company | 2 |
| Portfolio Financial Servicing Company | 2 |
| Summit Funding Group, Inc. | 2 |
| Taycor Financial | 2 |
| TEQLease, Inc. | 2 |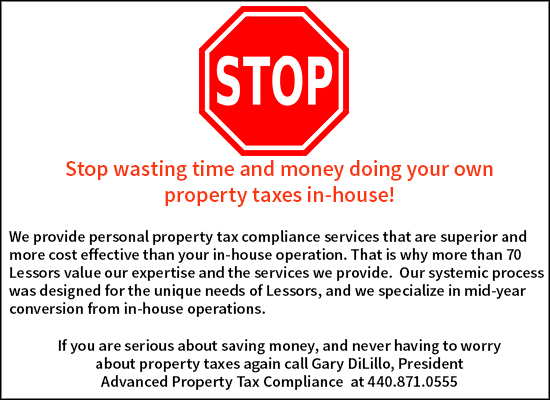 [headlines]
--------------------------------------------------------------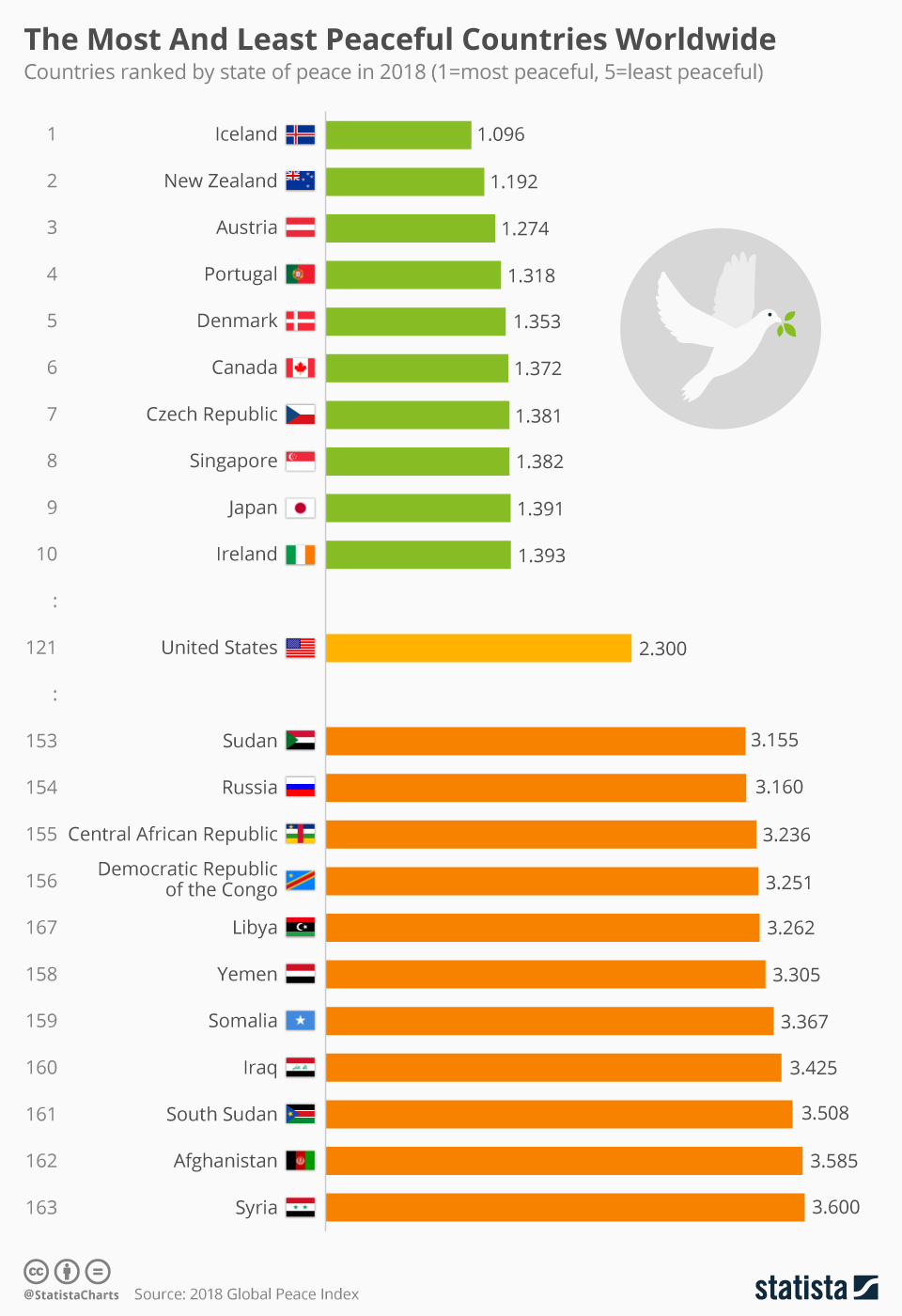 The latest edition of the Global Peace Index has found that the world is less peaceful today than at any time in the past decade. Published by the Institute for Economics and Peace, a non-profit think tank, the research revealed that 92 countries saw their score decline while 71 recorded improvement. Unresolved tensions, conflicts and crises have fueled global violence while a rise in political terror and reduced commitments to UN peacekeeping are also impacting global peace.
The index measures peace across a five-point scale through three filters. These are safety and security in society, ongoing domestic or international conflict as well as the degree of militarization in different countries. This year Iceland topped the ranking, a position it's held since 2008. New Zealand comes second while Austria rounds off the top three. Unsurprisingly, Syria is at the bottom of the index, followed by Afghanistan and South Sudan. The United States only comes 121st out of the 163 countries in the ranking and its score stands at its worst level since 2012.
By Niall McCarthy, Statista.com
https://www.statista.com/chart/14146/the-most-and-least-peaceful-countries-worldwide/



[headlines]
--------------------------------------------------------------
##### Press Release ############################
Amembal & Halladay Four-Day Lease Training Program
Dubai, United Arab Emirates / October 29 – November 1, 2018
October 29: Managing for Success – Significance of Business Differentiation
Instructor: Sudhir Amembal
October 30: Operating Leases – Maximizing Benefits, Minimizing Risks
Instructor: Sudhir Amembal
October 31: Navigating the New Accounting Standard
Instructor: Shawn Halladay
November 1: Pricing Leases – How to Profitably Meet Customer Needs
Instructor: Shawn Halladay
Registration is now open. The program is designed so that an attendee may attend all the seminars; or they may just attend one, two or three - as one seminar's content is not dependent on the others.

Amembal & Halladay, now celebrating its 40th anniversary, was the first entity to serve the global equipment leasing industry and is the world's premier service provider to its many leasing industries and companies. The firm has trained over 80,000 leasing professionals in 80 plus countries and has authored 16 industry bestsellers. It also has provided consultancy services to over 20 governments as well as numerous well-known, blue chip leasing companies around the globe.
Contact:
Kelly Farnham, General Manager
Amembal & Halladay
kelly@amembalandhalladay.com
### Press Release ############################


[headlines]
--------------------------------------------------------------
Mutt
Brandywine Valley SPCA - Adopt a Dog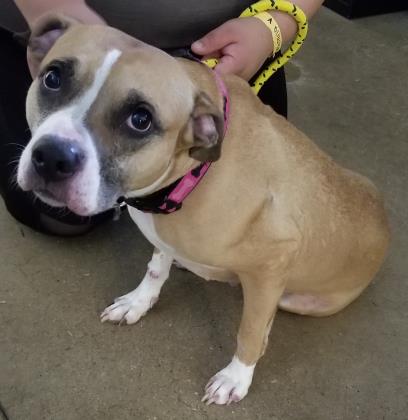 Starla
ID 38733139
Female
44 lbs.
Spayed
Declawed: no
Housetrained: Unknown
Location: DE New Castle Shelter
Brandywine Valley SPCA
New Castle
Shelter & Animal Health Center
600 South Street
New Castle, DE 19720
Phone: (302) 516-1000
AHC Phone: (302) 516-1004
Fax: (302) 516-1014
Contact Us: https://bvspca.org/contact-us/
Hours:
Tues – Fri: 12pm to 7pm
Sat & Sun: 10am to 5pm
Adopt a Pet
http://www.adoptapet.com/
[headlines]
--------------------------------------------------------------
News Briefs----

Billions in US solar projects have been shelved
after Trump panel tariff
https://www.cnbc.com/2018/06/07/billions-in-us-solar-projects-have-been-shelved-after-trump-panel-tariff.html
200 Toys R Us leases to be auctioned Monday
only a small percentage received qualified bids
http://www.pennlive.com/business/index.ssf/2018/06/toys_r_us_2.html
New Accounting Rules Test Companies' Mettle
42% Public companies assessing or have not gotten to it
http://ww2.cfo.com/gaap-ifrs/2018/06/new-accounting-rules-test-companies-mettle/
Salesman says, "American Airlines Goes from Worst Airline,
to Worst Company Overall
https://www.linkedin.com/pulse/american-airlines-goes-from-worst-airline-company-justin-voll/
Digital disruption: What makes the modern CFO?
CFOs have learnt to go beyond number-crunching
https://www.financialexpress.com/industry/technology/digital-disruption-what-makes-the-modern-cfo/1200843/

[headlines]
--------------------------------------------------------------

You May Have Missed---
How Good Is the Trump Economy, Really?
three concepts that are often conflated
https://awww.nytimes.com/2018/06/09/upshot/how-good-is-the-trump-economy-really.html


[headlines]
--------------------------------------------------------------
Spark People—Live Healthier and Longer
When Does Food Become Fat?
https://www.sparkpeople.com/resource/quizzes_start.asp?quizid=60
[headlines]
--------------------------------------------------------------
The Mental Health Benefits of Exercise
The Exercise Prescription for Depression, Anxiety, and Stress
https://www.helpguide.org/articles/healthy-living/the-mental-health-benefits-of-exercise.htm?pdf=true

[headlines]
--------------------------------------------------------------
A Fairy Tale
By
Wayne Lanter
"The body of a horse, the heart of a boy,"
Campanella claimed, catching four games
a day in the Negro leagues - sometimes
losing twenty pounds in the process.
Talented enough to do it,
little boy enough to think it's important,
beyond the money and people shouting,
the pure pleasure of driving a fastball
over the three-eighty sign.
When he objected to her Korean tour,
Monroe lectured Joltin' Joe.
"You don't know what it's like
to have thirty thousand people cheer
for you." Sometime before, sixty thousand watched
him catapult two shots into the seats off Feller.
"Yes, I do," he said.
Even a hundred mile-an-hour fastball has its limits.
Feller warned young pitchers
of "hitters you can't throw it by."
He hadn't seen Dalkowski throw.
Maybe Dave Pope had the fastest hands
of anyone. In the cage or in a game,
turn on it. It turns on that.
In the beat of a boy's heart Campanella
ended up "a horse that couldn't run."
Pulled from a tangle of twisted metal
he sits at home plate in a wheelchair,
the stars and stripes draped across his legs.
For years DiMaggio sold coffee-makers.
Feller and Pope lived on to old age,
old age. Dalkowski simply dropped off
the radar, or so it seems.
Monroe? Everybody knows that story.
How they souped-up the ball,
lowered the mound,
reduced the strike zone,
suspended pitchers for throwing at hitters,
brought in the fences,
yes, they brought in the fences.
Everybody knows that story.
from:
"A Season of Long Taters"
Baseball Poems
By
Wayne Lander
Published by Snark Publishing
637 W. Hwy 50 #119
O'Fallon, Illinois, USA
(Printed with permission of the author)
[headlines]
--------------------------------------------------------------

Sports Briefs---
No End in Sight to Rafael Nadal's Unrivaled
Dominance After 11th French Open Win
https://bleacherreport.com/articles/2780462-no-end-in-sight-to-rafael-nadals-unrivaled-dominance-after-11th-french-open-win
Up to 1 million expected for Warriors victory parade,
fans urged to take transit
https://www.eastbaytimes.com/2018/06/10/warriors-parade-what-you-need-to-know-even-if-youre-going/
Kevin Durant: 'It's easy to be the best player
when you don't have good players around you'
https://www.yahoo.com/sports/kevin-durant-easy-best-player-203031386.html
Incredible Warriors plane pic
shows Draymond Green with the real trophy
https://www.sfgate.com/warriors/article/draymond-green-favorite-thing-warriors-champions-12982231.php
Dwight Clark's impact extended beyond 49ers
https://www.sfchronicle.com/49ers/article/Dwight-Clark-s-impact-extended-beyond-49ers-12981517.php
49ers' Jimmy Garoppolo, the sudden, reluctant celebrity
https://www.sfchronicle.com/49ers/article/It-s-nice-to-be-QB-Garoppolo-good-and-rich-12977113.php
Terry Bradshaw sides with Eagles in Donald Trump spat
http://www.theredzone.org/Blog-Description/EntryId/70509/Terry-Bradshaw-sides-with-Eagles-in-Donald-Trump-spat
The need for speed brings soap box derby racers
to the Hill for St. Louis' annual competition
https://www.stltoday.com/news/local/metro/the-need-for-speed-brings-soap-box-derby-racers-to/article_66e304b9-01e4-5b57-abe9-2d6ee3f8a32a.html#tracking-source=home-top-story
[headlines]
--------------------------------------------------------------


California Nuts Briefs---

Fire season is here. State officials ask: Are you ready?
http://www.sacbee.com/news/state/california/fires/article212835294.html
Why there'll be few tears for Judge Aaron Persky after recall
https://www.eastbaytimes.com/2018/06/10/pitts-why-therell-be-few-tears-for-judge-aaron-persky-after-recall/
Caltrans selling homes for as little as $150,660
thanks to dead freeway project
https://www.mercurynews.com/2018/06/08/caltrans-sells-homes-cheap-after-freeway-project/
Nearly 50,000 pounds of illegal fireworks seized,
7 arrested in Cal Fire bust
http://www.sacbee.com/news/local/crime/article212736374.html#emlnl=Breaking_Newsletter
[headlines]
--------------------------------------------------------------



"Gimme that Wine"

http://www.youtube.com/watch?v=EJnQoi8DSE8
Beaulieu Vineyard to host more visitors
https://www.winebusiness.com/news/?go=getArticle&dataid=199868
Abundant Generosity and Unexpected Moments
Delight Guests at 38th Auction Napa Valley
https://www.winebusiness.com/news/?go=getArticle&dataid=199631
MacRostie, 2015 Sonoma Coast Chardonnay
http://www.pressdemocrat.com/lifestyle/8363045-181/wine-of-the-week-macrostie
A 150-Year-Old Wine and Its Descendants Reveal Their Secrets
https://www.nytimes.com/2018/06/07/dining/drinks/lafite-rothschild-wine.html
A Vineyard Fight Nearly Won
https://www.winesandvines.com/news/article/199743/A-Vineyard-Fight-Nearly-Won
Wine Prices by vintage
http://www.winezap.com
http://www.wine-searcher.com/
US/International Wine Events
http://www.localwineevents.com/
Leasing News Wine & Spirits Page
http://two.leasingnews.org/Recommendations/wnensprts.htm

[headlines]
----------------------------------------------------------------
This Day in History
1517 - Sir Thomas Pert reached Hudson Bay.
1742 -- Benjamin Franklin invents his Franklin stove. The new stove and reconfiguration of the flues allowed for a more efficient fire, one that used one quarter as much wood and generated twice as much heat. When offered a patent for the fireplace's design, Benjamin Franklin turned it down. He did not want to make a profit. He wanted all people to benefit from his invention.
http://inventors.about.com/od/fstartinventors/ss/Franklin_invent_2.htm
1769- Birthday of Anne Newport Royall, a celebrated figure in the Jackson Era and for a decade or so after. She wrote several "travel books" -- accounts of places and encounters with famous, unknown and infamous people. She was often shrill and relentless in her criticisms. Many, if not all, of her books were published "for the author" and as she went around the country collecting interviews and notes on whatever she saw, she collected subscriptions for forthcoming books, and sold already published books out of a trunk she always brought with her. Her first book, "Sketches of History, Life, and Manners in the United States", "by a traveler", was published in 1826, printed in New Haven, CT. This, and a series called the "Black Book", vols. 1, 2, and 3, sold well, and made Anne Royall widely known over the next few years. She was born in Baltimore, but spent her early years until about age 13 in extreme poverty, on what was then the edge of the frontier -- western Pennsylvania. Savage raids by British and Tory-led Indians led Anne Royall's mother to flee back east, along with other settlers. On May 4, 1798, Anne married William Royall. She had been living in his house for ten years, and rumors would follow her that they had been on intimate terms for some years before the marriage. Anne was 28 then, and the Major was in his middle 50s.http://www.positiveatheism.org/hist/quotes/royall.htm
http://www.loc.gov/loc/lcib/0001/royall.html
http://www.earlyrepublic.net/BIOG-R.htm
http://www.amazon.com/exec/obidos/ASIN/0899501338/inktomi-bkasin
1776 - A committee to draft the document of Independence met. John Adams, Benjamin Franklin, Robert Livingston, Roger Sherman and Thomas Jefferson were the members. They immediately delegated the writing to Adams and Jefferson, and Adams gave it over to Jefferson.
1829 --The Book of Mormon is published. Joseph Smith claims to have translated it from "Reformed Egyptian" with the aid of the angel Moroni and two magic stones (Urim & Thummim).
1832- Lucy Pickens birthday. Noted Confederate hostess whose likeness was engraved on the $100 bill of the Confederacy. Lucy Pickens was the first woman to appear on the Confederate Note, and the first woman to appear on a US Note was Martha Washington on the 1886-91 One Dollar Silver Certificate.
http://www.currencygallery.org/vignettes/pickens.htm
http://www.tsha.utexas.edu/handbook/online/articles/view/PP/fpi2.html
1842 - A late season snowstorm struck New England. Snow fell during the morning and early afternoon, accumulating to a depth of ten to twelve inches at Irasburg, VT. Berlin, NH was blanketed with eleven inches of snow during the day. Snow whitened the higher peaks of the Appalachians as far south as Maryland.
1854-In less than four hours, the First San Francisco Vigilance Committee tries, convicts, and hangs their first victim, John Jenks, for stealing a safe in San Francisco, California.
1859 - Comstock silver load was discovered near Virginia City, Nevada. Prospector James Finney stumbled across thick, bluish clay in western Nevada. A fellow minor, Henry Comstock, gave his name to the lode, the most lucrative silver ore mine in history. Ott's Assay Office in Nevada City, Ca. first assayed samples of the rich Comstock Lode of Nevada. Four Irishmen known as the Bonanza Kings bought up shares in the Comstock mines and became rich. They were John Mackay, James Fair, James Flood, and William O'Brian. Ore from the Comstock Lode was hauled by horse-drawn wagon over Donner Pass to San Francisco.
1862 - C.S.S. Virginia blown up by her crew off Craney Island to avoid capture. The fall of Norfolk to Union forces denied Virginia her base, and when it was discovered that she drew too much water to be brought up the James River, Flag Officer Tattnall ordered the celebrated ironclad's destruction. "Thus perished the Virginia," Tattnall wrote, "and with her many high-flown hopes of naval supremacy and success." For the Union, the end of Virginia not only removed the formidable threat to the large base at Fort Monroe, but gave Flag Officer Goldborough's fleet free passage up the James River as far as Drewry's Bluff, a factor which was to save the Peninsular Campaign from probable disaster.
1877 - The temperature at Los Angeles, CA, reached 112 degrees during a heat wave. It would have been the all-time record for Los Angeles but official records did not begin until twenty days later.
1880- Birthday of Jeannette Rankin. The first woman elected to the US Congress, a reformer, feminist and pacifist, was born at Missoula, MT. She was the only member of Congress to vote against a declaration of war against Japan in December 1941. Died May 18, 1973, at Carmel, CA.
http://www.greatwomen.org/women.php?action=viewone&id=121
http://www.angelfire.com/anime2/100import/rankin.html
http://www.rankinfoundation.org/
http://www.spartacus.schoolnet.co.uk/USArankin.htm
1883- Charlotte Eugenia Hawkins Brown birthday. First Black woman honored by North Carolina with a state historic site. Her Palmer Memorial Institute at Sedalia, a school for Black children, taught not only academics but manners, morals, and ethics.
http://www.ah.dcr.state.nc.us/sections/hs/chb/chb.htm
http://www.ah.dcr.state.nc.us/sections/hs/chb/civic-life.htm
1895 -- Charles E. Duryea receives the first U.S. patent granted to an American inventor for a gasoline-driven automobile.
1899--Birthday of American composer George Frederick McKay, born, Harrington, WA. Died October, 1970, Stateline, NV. At one point in the 1950's possibly the most published of serious American composers, McKay's works include 70 orchestra pieces, several string quartets, many published band works, and a great variety of chamber works, including national prize-winning pieces for the harp, piano, and woodwinds. Identified closely with the use of multi-cultural folk themes, including Native American songs and dances. Author of books on Orchestration and Harmony
1904-Singer-pianist Pinetop Smith, born Troy, Alabama. One of my father's favorites as he had a collection of 78's he would play all the time, along with folksingers "Leadbelly" and Pete Seeger, among others, including classical music. Some of the things I remember most about my father was his cigar smoking, poker playing, discussions about writers and plots, and sitting with him when I was four years old ( and older ) and listening to this music. My father and I were very close. When I hear music like Pinetop Smith, I always think of him
http://www.heptune.com/pinetops.html
http://www.colindavey.com/BoogieWoogie/articles/ofamart.htm
1910- Jacques Cousteau was born. French undersea explorer, writer and filmmaker born at St. Andre-de-Cubzac, France. He invented the Aqualung, which allowed him and his colleagues to produce more than 80 documentary films about undersea life, two of which won Oscars. This scientist and explorer was awarded the French Legion of Honor for his work in the Resistance in WWII. He died June 25, 1997, at Paris, France.
1913- Vincent Thomas (Vince) Lombardi, Pro Football Hall of Fame coach, born at Sheepshead Bay in Brooklyn. Lombardi played football for Fordham's famed "Seven Blocks of Granite" line in the mid-1930s, became a teacher and began to coach high school football at St. Cecelia's in New Jersey. He became offensive line coach at West Point in 1949 and moved to the New York Giants in 1954 as Offensive Coordinator where the Giants won the NFL Championship in 1956. In 1959, he was named head coach of the Green Bay Packers. His Packers won five NFL titles and the first two Super Bowls in nine years, and Lombardi was generally regarded as the greatest coach and the finest motivator in pro football history. He retired in 1968, but was lured back into coaching the Washington Redskins a year later. Inducted into the Pro Football hall of Fame in 1971. Died at Washington, DC, Sept 3, 1970.
1913--In the Philippines, US Gen. "Black Jack" Pershing orders an attack on the Moros in Bud Bagsak, who refused to pay taxes to the Philippine government. Moro built a stone fort during the first months of 1913, at Bud Bagsak. John Browning, inventor of the Colt .45 pistol, tested his new pistol here. After four days, armed mostly with kris, barongs, spears & few guns, every warrior, woman, & child fell.
http://www.msc.edu.ph/centennial/hero/armm/page10.html
1919- Sir Barton, a three year old, became the first horse to win the Triple Crown, winning the third leg at the Belmont Stakes, Elmont Park, NY. The rider in all three races was J. Loftus, making him the first jockey to win the Triple Crown. Sir Barton pulled away from the only two other horses in the race, coming down the stretch and won the 1-3/8th mile race in 2:17.2, an American record.
1920-Birthday of pianist/organist Hazel Scott, Port of Spain, Trinidad
http://alevy.com/hazel.htm
1920—Birthday of jazz drummer Shelly Manne , who had his own jazz club, played at the Lighthouse in Hermosa Beach, and made the great album with Andrew Previn and crew: "My Fair Lady."
A remarkable, entertaining drummer in the 1950's and 1960's.
http://musicbase.h1.ru/PPB/ppb4/Bio_463.htm
http://www.drummerworld.com/drummers/Shelly_Manne.html
http://www.counterpoint-music.com/Catalogues/Jazz/jazz.m/shelly/
1922 -- Robert Flaherty's silent documentary "Nanook of the North" opens.
http://www.imdb.com/title/tt0013427/
1925-Birthday of American author William Styron at Newport News, Virginia. Wrote "Sophie's Choice", and "Confusions of Nat Turner", among others, including many important essays. He died on November 1st, 2006. http://www.pbs.org/wnet/americanmasters/database/styron_w.html
1927-"Lucky" Lindbergh receives the first "Distinguished Flying Cross."
http://memory.loc.gov/ammem/today/jun11.html
1926 -- First 40-hour work week in the country, won by NY fur workers.
1927 - Babe Ruth hits 19th & 20th of 60 Home Runs for that record-breaking season.
1929-Birthday of alto sax player Lennie Niehaus, St. Louis, Mo.
1934--Birthday of James (Pookie) Hudson, lead singer of the 1950's doo-wop group, the Spaniels.
1937-Birthday of Amalya Lyle Kearse, U.S. attorney, judge of the U.S. Court of Appeals (2nd Cir.) 1979: champion bridge player, and writer about bridge.
1938-Johnny Vander Meer of the Cincinnati Reds pitched a no-hitter against the Boston Braves, winning 2-0. Vander Meer returned to the mound four days later and no-hit the Brooklyn Dodgers, 6-0, to complete the only consecutive no-hitters in baseball history
1939- Birthday of country singer Wilma Burgess and jazz-rock drummer Bernard (Pretty) Purdie.
1939—Birthday of actor Gene Wilder, at Milwaukee, WI. "The Producers," "Willy Wonka & the Chocolate Factory," "Blazing Saddles," "Young Frankenstein".
1940-Birthday of singer Joey Dee (Joseph H. Dinicola), Passaic, NJ. He rose to fame as part of the twist craze in the early 1960's. He and his band, the Starlighters, gyrated to the top of the charts in 1961 with "Peppermint Twist." It was a tribute to the Peppermint Lounge, a small New York club frequented by the city's socialites. Three members of the Starlighters - Felix Cavaliere, Gene Cornish and Eddie Brigati - later were part of the Young Rascals. And Jimi Hendrix is said to have played briefly with the Starlighters in 1966.
http://corks_oldies.tripod.com/index-joeyd.htm
http://www.marstalent.com/bio_joey_dee.htm
1942 - No. 1 Billboard Pop Hit: "Tangerine,'' Jimmy Dorsey Orchestra.
1943- The Northwest African Air Forces of the Anglo-American Command won the first land victory without infantry after dropping 6,200 tons of bombs in more than 5,000 sorties on the Italian fortress on the island of Pantelleria in the Mediterranean Sea, 70 miles southwest of Sicily, changing forever the use of air power in determining military victory.
1944- Five days after the D-Day landing, the five Allied landing groups, made up of some 330,000 troops, link up in Normandy to form a single solid front across northwestern France. On 06 June 1944, after a year of meticulous planning conducted in complete secrecy by a joint Anglo-American staff, the largest combined sea, air, and land military operation in history began on the French coast in the Baie de la Seine. The Allied invasion force included three million men, 13,000 aircraft, 1200 warships, 2700 merchant ships, and 2500 landing craft. There were five Allied landing sites at Normandy, and by the evening of the first day, some 150,000 US, British, and Canadian troops were ashore, and the Allies held about two hundred square kilometers.
1944--*COLE, ROBERT G. Medal of Honor
Rank and organization: Lieutenant Colonel, U.S. Army, 101st Airborne Division. Place and date: Near Carentan, France, 11 June 1944. Entered service at: San Antonio, Tex. Birth: Fort Sam Houston, Tex. G.O. No.: 79, 4 October 1944. Citation: For gallantry and intrepidity at the risk of his own life, above and beyond the call of duty on 11 June 1944, in France. Lt. Col. Cole was personally leading his battalion in forcing the last 4 bridges on the road to Carentan when his entire unit was suddenly pinned to the ground by intense and withering enemy rifle, machinegun, mortar, and artillery fire placed upon them from well-prepared and heavily fortified positions within 150 yards of the foremost elements. After the devastating and unceasing enemy fire had for over 1 hour prevented any move and inflicted numerous casualties, Lt. Col. Cole, observing this almost hopeless situation, courageously issued orders to assault the enemy positions with fixed bayonets. With utter disregard for his own safety and completely ignoring the enemy fire, he rose to his feet in front of his battalion and withdrawn pistol shouted to his men to follow him in the assault. Catching up a fallen man's rifle and bayonet, he charged on and led the remnants of his battalion across the bullet-swept open ground and into the enemy position. His heroic and valiant action in so inspiring his men resulted in the complete establishment of our bridgehead across the Douve River. The cool fearlessness, personal bravery, and outstanding leadership displayed by Lt. Col. Cole reflect great credit upon himself and are worthy of the highest praise in the military service.
1945--McCOOL, RICHARD MILES, Medal of Honor
Rank and organization: Lieutenant, U.S. Navy, U.S.S. LSC (L) (3) 122. Place and date: Off Okinawa, 10 and 11 June 1945. Entered service at: Oklahoma. Born: 4 January 1922, Tishomingo, Okla. Citation: For conspicuous gallantry and intrepidity at the risk of his life above and beyond the call of duty as commanding officer of the U.S.S. LSC(L)(3) 122 during operations against enemy Japanese forces in the Ryukyu chain, 10 and 11 June 1945. Sharply vigilant during hostile air raids against Allied ships on radar picket duty off Okinawa on 10 June, Lt. McCool aided materially in evacuating all survivors from a sinking destroyer which had sustained mortal damage under the devastating attacks. When his own craft was attacked simultaneously by 2 of the enemy's suicide squadron early in the evening of 11 June, he instantly hurled the full power of his gun batteries against the plunging aircraft, shooting down the first and damaging the second before it crashed his station in the conning tower and engulfed the immediate area in a mass of flames. Although suffering from shrapnel wounds and painful burns, he rallied his concussion-shocked crew and initiated vigorous firefighting measures and then proceeded to the rescue of several trapped in a blazing compartment, subsequently carrying 1 man to safety despite the excruciating pain of additional severe burns. Unmindful of all personal danger, he continued his efforts without respite until aid arrived from other ships and he was evacuated. By his staunch leadership, capable direction, and indomitable determination throughout the crisis, Lt. McCool saved the lives of many who otherwise might have perished and contributed materially to the saving of his ship for further combat service. His valiant spirit of self-sacrifice in the face of extreme peril sustains and enhances the highest traditions of the U.S. Naval Service.
1949- Hank Williams made his debut on the Grand Ole Opry. His performance, with the audience demanding several encores of "Lovesick Blues," is still considered one of the Opry's greatest moments. The success of his recording of that song had led to the Opry contract, and he remained with the show until August 1952, when he was fired for perpetual drunkenness. Williams died on New Year's Day 1953 of a heart attack brought on by excessive drinking.
http://www.hankwilliams.com/
1949- Drummer Frank Beard of the group ZZ Top. Incidentally, Beard is only "unbearded" member of 'The Top'.
http://www.lowpft.com/frank.html
http://www.johndouglas.com/zztop.html
1950---Birthday of American composer David da Silva, California.
1953-MIZE, OLA L. Medal of Honor
Rank and organization: Master Sergeant (then Sgt.), U.S. Army, Company K, 15th Infantry Regiment, 3d Infantry Division. Place and date: Near Surang-ni, Korea, 10 to 11 June 1953. Entered service at: Gadsden, Ala. Born: 28 August 1931, Marshall County, Ala. G.O. No.: 70, 24 September 1954. Citation: M/Sgt. Mize, a member of Company K, distinguished himself by conspicuous gallantry and outstanding courage above and beyond the call of duty in action against the enemy. Company K was committed to the defense of "Outpost Harry", a strategically valuable position, when the enemy launched a heavy attack. Learning that a comrade on a friendly listening post had been wounded he moved through the intense barrage, accompanied by a medical aid man, and rescued the wounded soldier. On returning to the main position he established an effective defense system and inflicted heavy casualties against attacks from determined enemy assault forces which had penetrated into trenches within the outpost area. During his fearless actions he was blown down by artillery and grenade blasts 3 times but each time he dauntlessly returned to his position, tenaciously fighting and successfully repelling hostile attacks. When enemy onslaughts ceased he took his few men and moved from bunker to bunker, firing through apertures and throwing grenades at the foe, neutralizing their positions. When an enemy soldier stepped out behind a comrade, prepared to fire, M/Sgt. Mize killed him, saving the life of his fellow soldier. After rejoining the platoon, moving from man to man, distributing ammunition, and shouting words of encouragement he observed a friendly machine gun position overrun. He immediately fought his way to the position, killing 10 of the enemy and dispersing the remainder. Fighting back to the command post, and finding several friendly wounded there, he took a position to protect them. Later, securing a radio, he directed friendly artillery fire upon the attacking enemy's routes of approach. At dawn he helped regroup for a counterattack which successfully drove the enemy from the outpost. M/Sgt. Mize's valorous conduct and unflinching courage reflect lasting glory upon himself and uphold the noble traditions of the military service.
1954---Top Hits
Little Things Mean a Lot - Kitty Kallen
Three Coins in the Fountain - The Four Aces
If You Love Me (Really Love Me) - Kay Starr
(Oh Baby Mine) I Get So Lonely - Johnnie & Jack
1956- Joseph Clifford (Joe) Montana, Jr Birthday, born New Eagle, PA. After winning a college national championship at Notre Dame, and leading them to a 35-34 Cotton Bowl victory after falling behind, 34-12, Montana started his NFL career in 1979 with San Francisco, drafted in the sixth round, where he played for the next 14 seasons.[4] Traded before the 1993 season, he spent his final two years in the league with the Kansas City Chiefs, where he led them into the playoffs both seasons. While a member of the 49ers, Montana started and won four Super Bowls and three Super Bowl Most Valuable Player awards, the only player in NFL history to do so. He was a Pro Bowl selection eight times. Although he authored over thirty come-from-behind wins during his career, including the playoffs and the Super Bowl, he is best remembered as the passer of "The Catch" to Dwight Clark with 58 seconds left in the 1982 NFC Championship to defeat the Dallas Cowboys, 28-27, sending the Niners tom their first Super Bowl. Montana was elected to the Pro Football Hall of Fame. in 2000, his first year of eligibility.
http://www.sfgate.com/sports/49ers/pages/1997/montana.shtml
1959 -Postmaster General bans D.H. Lawrence's book, "Lady Chatterley's Lover"
as pornography.
1961 - Roy Orbison was wrapping up a week at number one on the "Billboard" record chart with "Running Scared", his first number one hit. Orbison recorded 23 hits for the pop charts, but only one other song made it to number one: "Oh Pretty Woman" in 1964. He came close with a number two effort, "Crying", number four with "Dream Baby" and number five with "Mean Woman Blues". Orbison was inducted into the Rock and Roll Hall of Fame in 1987; but suffered a fatal heart attack just one year later. [One of the best DVDs I have seen is "Black and White: Roy Orbison and Friends", shot in black and white at the ballroom of the old Ambassador Hotel in LA. Ralph Mango.]
1961-Roger Maris hits 19th & 20th of 61 Home Runs, on the way to breaking the Babe's record set in 1927.
1962---Top Hits
I Can't Stop Loving You - Ray Charles
Lovers Who Wander - Dion
(The Man Who Shot) Liberty Valance - Gene Pitney
She Thinks I Still Care - George Jones
1963 -Governor Wallace tries to prevent blacks registering at U of Alabama
1963-President John F. Kennedy says segregation is morally wrong and that it is "time to act." On June 10, 1963, President John F. Kennedy federalized National Guard troops and deployed them to the University of Alabama to force its desegregation. The next day, Governor Wallace yielded to the federal pressure, and two African American students--Vivian Malone and James A. Hood--successfully enrolled. In September of the same year, Wallace again attempted to block the desegregation of an Alabama public school--this time Tuskegee High School in Huntsville--but President Kennedy once again employed his executive authority and federalized National Guard troops. Wallace had little choice but to yield.
1963 -- Dr. Martin Luther King, Jr. is arrested in Florida for trying to integrate restaurants.
1965 - No. 1 Billboard Pop Hit: "Back in My Arms Again,'' The Supremes.
1966 - Janis Joplin made her first onstage appearance at the Avalon ballroom here in San Francisco. She began her professional career at the age of 23 with Big Brother and The Holding Company. The group was a sensation at the Monterey Pop Festival in 1967. "Piece of My Heart" was the only hit to chart for the group in 1968. Big Brother and The Holding Company disbanded in 1972, though Joplin continued in a solo career with hits such as "Down on Me" and "Me and Bobby McGee". Janis 'Pearl' Joplin died of a heroin overdose in Hollywood in October, 1970. The movie "The Rose", starring Bette Midler, was inspired by the life of the rock star. In reality, she was high all the time on Southern Comfort and whatever.
1966-The Rolling Stones had the top song in the US with "Paint It Black", the first #1 Pop single to feature a sitar on the recording.
1969-"Space Oddity", a single recorded by David Bowie was released to coincide with Apollo II's trip to the moon, during which Neil Armstrong and Edwin Aldrin, Jr., landed and walked on the surface of the moon. http://www.todomusica.org/david_bowie/disco8.shtml
1970---Top Hits
"Everything is Beautiful" - Ray Stevens
"Which Way You Goin' Billy?" - The Poppy Family
"Up Around the Bend/Run Through the Jungle" - Creedence Clearwater Revival
"Hello Darlin' " - Conway Twitty
1971-Nineteen-month occupation by Native American protesters of Alcatraz Island, in San Francisco Bay, ends.
1972 - Hank Aaron of the Atlanta Braves tied Gil Hodges of the Brooklyn Dodgers for the National League record for the most grand-slam home runs in a career, with 14. The Braves beat the Philadelphia Phillies 15-3.
1972 - Heavy showers brought 1.64 inches of rain to Phoenix, AZ, a record for the month of June.
1972 -- The controversial 62-minute XXX-rated film, "Deep Throat", opens at the Mature World Theatre in New York City. Linda Lovelace starred, or, whatever...
1976-Santana's ninth album, "Amigos", goes gold.
1976-Wild Cherry's single "Play That Funky Music" is released.
1977-Settle Slew, ridden by Jean Cruguet, became the 10th horse to win the Triple Crown by triumphing in the Belmont Stakes. Slew led wire-to wire and defeated Run Dusty Run by four lengths.
1978---Top Hits
"You're the One that I Want" - John Travolta & Olivia Newton-John
"Shadow Dancing" - Andy Gibb
"Feels So Good" - Chuck Mangione
"Georgia on My Mind" - Willie Nelson
1978- In Salt Lake City, Utah, Joseph Freeman, Jr. became the first African-American to be ordained to the priesthood in the Church of Jesus Christ of Latter Day Saints, the Mormon religion.
1979-- Chuck Berry pleaded guilty in Los Angeles to income tax evasion. The charge stemmed from a 1973 debt of $110,000. Berry began serving a four-month prison term in August at a federal prison in Lompoc, California.
1981 - The first baseball player's strike in major-league history began during mid-season after Seattle defeated Baltimore 8-2 at the Kingdome in Seattle. For two months, the nation's favorite pastime was watching negotiations between the players' union and team owners.
1982 - The movie "E.T.: The Extra-Terrestrial" opened. Steven Spielberg directed this classic. It dazzled audiences with state-of-the-art special effects and a touching, humorous, story line, grossing over $100 million in its first 31 days of theatrical release.
1985 - Von Hayes of the Philadelphia Phillies became the 21st player in major-league baseball history to hit a pair of home runs in one inning as he led the Phillies to a 26-7 cakewalk over the New York Mets.
1986---Top Hits
"Live to Tell" - Madonna
"On My Own" - Patti LaBelle & Michael McDonald
"I Can't Wait" - Nu Shooz
"Happy, Happy Birthday Baby" - Ronnie Milsap
1989 - Thunderstorms produced severe weather in the south central and southeastern U.S. during the day and night. Thunderstorms spawned eleven tornadoes, including one which tore the roof off a restaurant at Bee Branch, AR, injuring six persons. The tornado tossed one car into the restaurant and another car over it. Temperatures soared into the 90s across much of Florida. Lakeland reported a record high of 99 degrees for the second day in a row.
1990 - UN appoints singer Olivia Newton-John environmental ambassador
1990- Nolan Ryan pitches his 6th no-hitter, beating Oakland. In the 9th, he retires Ken Phelps, Rickey Henderson and Willie Randolph (all ex Yanks)
1991- Microsoft releases MS DOS 5.0 1993 - U.S. audiences rumbled to theatres for a first look at "Jurassic Park". The Steven Spielberg-directed dinosaur blockbuster billed a gigantic $47.06 million -- just for openers.
1993-The Ike and Tina Turner film biography "What's Love Got To Do With It", opens nationally.
1995-IBM buys Lotus Development Corporation after a week of price negotiation. IBM had launched a hostile takeover attempt on 05 June 1995, and the two companies signed an agreement on June 11 to finalize the deal. Lotus had achieved great success with its spreadsheet, Lotus 1-2-3, and its enormously popular Lotus Notes software, which let workers on different computers collaborate on the same document. IBM's takeover of Lotus puts IBM head-to-head with Microsoft, which is about to launch a collaboration and networking software product called Microsoft Exchange.
1995-- Mark McGwire ties a major league record by hitting five homers in back-to-back games. Big Mac's three homers today in consecutive at-bats help the A's defeat the Red Sox, 8-1.
1996 - Republican Senator Bob Dole ended his Senate career (to make a run for the U.S. Presidency) with an emotional farewell speech before a packed Senate chamber. He had spent some 27 years as a U.S. Senator. His wit is often seen on television commercial these days and "60 Minutes" when he spars with ex-President Bill Clinton.
1999 - "Austin Powers: The Spy Who Shagged Me" premiered at theatres across the U.S. Dr. Evil (played by Mike Myers) travels back to 1969 to steal Austin Powers' (also played by Mike Myers) mojo. Powers (now "shagless") must travel to '69 to get his mojo back (can you dig it?). Big stars in the movie include the not-so-big Mini-Me (Verne Troyer), CIA agent Felicity Shagwell (Heather Graham), Basil Exposition (Michael York), Number Two (Robert Wagner), Young Number Two (Rob Lowe) and Fat Bastard (that Myers guy again). $54.92 mil the first weekend and grossed over $250 million. "Gold Member" was the third issue, and some consider, the best one to date.
2002—American Idol premiered. FOX's phenomenally successful talent show is based on a British program. Talented singers compete for a major label record deal while being judged by a panel of highly critical music experts; Simon Cowell, Paula Abdul and Randy Jackson. The audience participates by phoning in votes for favorites. Ryan Seacrest hosts. The first "American Idol" was Kelly Clarkson, who has gone on to top charting success and Grammys.

-------------------------------------------------------------

SuDoku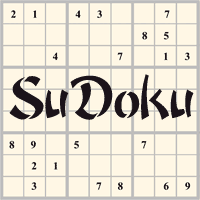 The object is to insert the numbers in the boxes to satisfy only one condition: each row, column and 3x3 box must contain the digits 1 through 9 exactly once. What could be simpler?
http://leasingnews.org/Soduku/soduko-main.htm
--------------------------------------------------------------

Daily Puzzle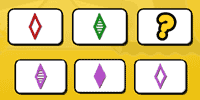 How to play:
http://www.setgame.com/set/puzzle_frame.htm
Refresh for current date:
http://www.setgame.com/set/puzzle_frame.htm
--------------------------------------------------------------


http://www.gasbuddy.com/
http://www.gasbuddy.com/GB_Map_Gas_Prices.aspx
http://www.gasbuddy.com/GB_Mobile_Instructions.aspx
--------------------------------------------------------------

Weather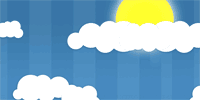 See USA map, click to specific area, no commercials
--------------------------------------------------------------

Traffic Live---
Real Time Traffic Information
You can save up to 20 different routes and check them out with one click,
or type in a new route to learn the traffic live
--------------------------------