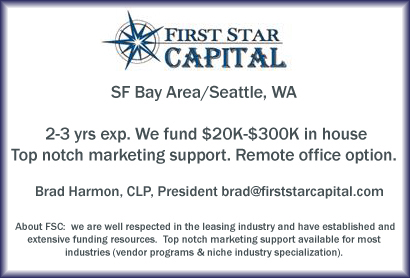 Friday, March 26, 2010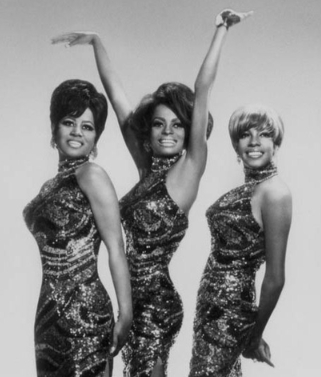 Singer/Actress Diana Ross (Diane Earle) born March 26, 1944 Detroit, Michigan. She has sold over 100 million records, and was nominated for best actress for her 1972 role as Billie Holiday in "Lady Sings the Blues." She was a close friend and longtime mentor of Michael Jackson, with whom she co-starred in the 1978 film version of the Broadway musical, The Wiz (a remake of The Wizard of Oz). After Jackson's sudden death on June 25, 2009, Ross was named in his will as the custodian of his children in the event of the death of his mother, Katherine Jackson.
http://nmaahc.si.edu/section/programs/view/5
http://www.facebook.com/DianaRoss

Headlines---
Clarification: Southern California Leasing Gypsies
Classified Ads---Syndicator
Bulletin Board Complaints
BBB: Rating Leasing Companies
From the Desk of Michael J. Witt
A True Story on Documentation Errors
The Chuck Brazier-Gordon Roberts Connection
by Christopher Menkin
Classified Ads---Help Wanted
View on the Economy
by Brad Harmon, CLP – President, First Star Capital
ING Lease's German broker strategy on test
Greenberg/The Girl on the Train
Sherlock Holmes/An Education/Red Cliff
Fernando Croce Movie/DVD Reviews
Fed Couple in Riverside IRS False Returns
IFA Applauds State/Local Menu Nutrition Info
Berkeley, California---Adopt-a-Dog
News Briefs---
Mortgage rates jump up
Unemployment claims drop more than expected
Big Expansion in Effort to Aid Homeowners
Last pieces of Maui Pine sold at auction
Help Thank the Military
You May have Missed---
California Nuts Brief---
"Gimme that Wine"
Today's Top Event in History
This Day in American History
Basketball Poem
SuDoku
Daily Puzzle
GasBuddy
Weather, USA or specific area
Traffic Live----

######## surrounding the article denotes it is a "press release"
[headlines]
--------------------------------------------------------------

[headlines]
--------------------------------------------------------------

[headlines]
--------------------------------------------------------------
[headlines]
--------------------------------------------------------------

[headlines]
--------------------------------------------------------------

[headlines]
--------------------------------------------------------------

[headlines]
--------------------------------------------------------------

[headlines]
--------------------------------------------------------------

[headlines]
--------------------------------------------------------------

[headlines]
--------------------------------------------------------------

[headlines]
--------------------------------------------------------------

[headlines]
--------------------------------------------------------------

[headlines]
--------------------------------------------------------------

SEATTLE
Meet and learn from Mr. Terry Winders, CLP
Leasing #102 columnist for Leasing News,
long time educator and trainer
Sales and Operations
click here for course information and to register

April 12th until Noon on the 14th
Seattle, Washington
Hosted by Financial Pacific
$395.00 Paid in Advance for first person from company
$345 with each additional attendee 
"Certified Leasing Professionals attending this seminar will earn CPEs (Continuing Professional Education)
Credits toward their recertification"
(This ad is a "trade" for the writing of this column. Opinions
contained in the column are those of Mr. Terry Winders, CLP)




News Briefs----
[headlines]
---------------------------------------------------------------

[headlines]
----------------------------------------------------------------
Today's Top Event in History
[headlines]
----------------------------------------------------------------
This Day in American History
1602—Cape Cod named
http://www.capeone.com/history/
http://capecodhistory.us/
1701 - The English Board of Trade advises the king to create royal colonies of all of the American charter colonies.
1760-Birthday of famous African-American Richard Allen, AME Church Bishop http://www.triadntr.net/~rdavis/allen.htm
1847-Capt. John L. Folsom arrived as quartermaster of Stevenson's regiment in San Francisco. Folsom St. was later named for him.
1858-Jane Arminda Delano, dedicated American nurse and teacher, superintendent of the US Army Nurse Corps, chairman of the American Red Cross Nursing Service and recipient (posthumously) of the Distinguished Service Medal of the US, was born near Townsend, NY. While on an official visit to review Red Cross activities, she died Apr 15, 1919, in an army hospital at Savenay, France. Her last words: "What about my work? I must get back to my work." Buried at Loire, France, her remains were reinterred at Arlington Cemetery in 1920.
1872- African-American Thomas J Martin awarded patent for the "modern" fire extinguisher.. The fire extinguisher was patented by Alanson Crane in 1863. In the 1850's, baking soda and chemicals were used. It was not uncommon in textile mills to have pipes with many holes in the ceiling to spurt
water in case of a fire. Dr. Percy Julian, another prominent African-American, invented the aero-foam extinguisher (for use against gas and oil fires) during World War II.
1874-birthday of Robert Frost, American poet who tried his hand at farming, teaching, shoemaking and editing before winning acclaim as a poet. Pulitzer Prize winner. Born at San Francisco, CA, he died at Boston, MA, Jan 29, 1963
http://www.ketzle.com/frost/
http://www.robertfrost.org/body.html
Some say the world will end in fire,
Some say in ice.
From what I've tasted of desire
I hold with those who favour fire.
But if it had to perish twice,
I think I know enough of hate
To say that for destruction ice
Is also great
And would suffice.
1874- Publisher Conde Nast born New York City, died 1942, setting the world of fashion alive
and building a publishing empire.
http://memory.loc.gov/ammem/today/mar26.html
http://www.condenast.com/
1882--Young Oscar Wilde arrives by train in San Francisco. He had been the center of a maelstrom of scandalous incident and publicity from the moment of his arrival in early January 1882. There was a sudden exaggerated vogue of sunflowers, lilies, and Japanese parasols–all of which were said to evoke Wilde's enthusiasm. Newspaper reporters outdid themselves in ridiculing the twenty-eight-year-old "lecturer"; cartoonists pounced upon him with a fervor less brutal than gleeful; women draped themselves about the new "lion"; and the few men who found something sensible and telling in Wilde's advice and pronouncements on art and decoration were unheard for the most part in the paen of masculine denunciation. The costume adopted by young Wilde, which included short breeches, long silk stockings, and a shoulder-length haircut, was hailed with horror and amazed contempt by young dandies educated to long tight trousers, high stiff collars, and full mustaches.
1885- Eastman Dry Plate and Film Company of Rochester, NY, began manufacturing of movie film. The company was also the first to produce, manufacture, and market films in continuous strips on reels, thus making motion picture films possible.
1892-Walt Whitman passes on in Camden,NJ
Here is Allen Ginsberg's "A Supermarket in California" tribute to Walt Whitman:
http://www.english.upenn.edu/~afilreis/88/supermarket.html
1911- Tennessee Williams was born at Columbus, MS. He was one of America's most prolific playwrights, producing such works as The Glass Menagerie; A Streetcar Named Desire, which won a Pulitzer Prize; Cat on a Hot Tin Roof, which won a second Pulitzer; Night of the Iguana, Summer and Smoke, The Rose Tattoo and Sweet Bird of Youth, among others. Williams died at New York, NY, Feb 25, 1983.
1913 -the Miami river in Ohio reached a record flood crest after 10 inches of rain deluged a wide area of the Ohio River Basin. Severe flooding killed 467 people drown and total damage was 147 million dollars. This flood was the second most deadly of record for the nation.
1916 -- Birdman of Alcatraz receives solitary, for giving a guard the bird.
http://www.alcatrazhistory.com/stroud.htm
1920 -- F. Scott Fitzgerald's first book, This Side of Paradise published; it sells 20,000 copies in a week. At 23 he is the youngest novelist ever published by Scribner's.
http://www.sc.edu/fitzgerald/chronology.html
1920 -- American poet & leading member of the Beats, Gregory Corso, lives New York. Convicted of theft at 17, he discovers literature in prison & later meets Allen Ginsberg & publish his first book, The Vestal Lady on Brattle in 1955.
http://www.charm.net/~brooklyn/People/GregoryCorso.html
conditions in Russia.
1921 Jimmy Blanton Birthday
http://www.jazzhall.org/jazz.cgi?@BLANTONJIM
1923 -- Bob Elliot (of Bob & Ray) born, one of the great radio personalities, especially
in broadcast journalism.
http://www.bobandray.com/
1930--- Sandra Day O'Connor birthday, the first woman to be appointed an associate Justice of the United States Supreme Court was an Arizona lawyer and judge. She served in the state Senate from 1969 until 1974, becoming majority leader - the first woman to hold such a position. She was elected an Arizona Superior Court judge 1974, and appointed to the Arizona Court of Appeals 1979.
President Ronald Reagan, under great pressure from women's groups as well as his own party, appointed O'Connor and she was sworn in 09-25-81. Expected to be a strict Republican right-winger and seen as the deciding anti-choice vote, she amazed everyone by being the deciding vote to uphold a woman's right to choose and confirm that an embryo or fetus is not a child.
1930 -19.2 inches of snow fell at Chicago, Illinois in 2 days. This is greatest modern snowfall on the record books at Chicago.
1931- Dr. Spock of "Star Trek" and noted actor/writer Leonard Nimoy born Boston, MA.
1931-guitarist Jerry Silverman born, New York City, NY
http://music.netstoreusa.com/003/HL00312144.shtml
1937-the first monument to a comic-strip character was the Popeye statue in Popeye Park, Crystal, Texas, unveiled during the Second Annual Spinach Festival. It was six feet tall, made of concrete, and colored to represent Elzie Crisler Segar's cartoon character, "Popeye." If anyone knows that the statue still exists, please let me know.
1937- William Hastie, first Black federal judge, appointed http://www.tnstate.edu/library/digital/hastie.htm
1937 - Joe DiMaggio said he'd take Ty Cobb's advice and use a 36 or 37-ounce baseball bat instead of a 40-ounce stick during that season. The result? 'Joltin' Joe' hit .346 during the season with 46 home runs -- the most he ever hit in a single year. In the words of Yankee broadcaster Mel Allen, "How about that!" During his 13-year career with the Yankees, DiMaggio connected for 2,214 hits, 361 homers, batted a .325 average, played in 1,736 total games and came to the plate to bat 6,821 times.
1941 - Jimmie Lunceford and his orchestra recorded the tune, "Battle Axe", for Decca Records. Lunceford began with the Chickasaw Syncopaters, a 10-piece band, in the late 1920s.
1943 - Battle of Komandorski Islands, prevents Japanese reinforcements from reaching Attu. An American squadron of 2 cruisers and 4 destroyers (under the command of Admiral McMorris) meets a Japanese squadron of 4 cruisers and 5 destroyers (under the command of Admiral Hosogaya) off the Komandorski Islands. A traditional gun engagement begins and a cruiser on each side is badly damaged. Hosogaya decides to break off at this point although he has a clear superiority which is beginning to tell.
1943—Birthday of journalist Bob Woodward (All the President's Men with Carl Bernstein),
born Geneva, IL.
1944-birthday of singer Diana Ross, Detroit, MI She came to prominence in the 1960's as lead singer of the Supremes, Motown Records' most popular act. Ross left the group in 1969, and the following year had a hit with her first solo single, "Reach Out and Touch (Somebody's Hand)." Her next release, a remake of Marvin Gaye and Tammi Terrell's hit, "Ain't No Mountain High Enough," shot to the top of both the pop and rhythm and blues charts. Ross's other number-one hits during the 1970's included "Last Time I Saw Him," "Do You Know Where You're Going To?" and "Love Hangover." In 1981, Diana Ross duet with Lionel Richie on the number-one theme from the film "Endless Love." It was the year's most popular song, selling more than two-million copies. She is fighting drug rehabilitation after being picked up for drunk driving. She stayed only five days in a rehabilitation home, and also has been violating her parole requirements.
http://utopia.knoware.nl/users/ross/
1945-MARTIN, HARRY LINN Medal of Honor
Rank and organization: First Lieutenant, U.S. Marine Corps Reserve. Born: 4 January 1911, Bucyrus, Ohio. Appointed from. Ohio. Citation: For conspicuous gallantry and intrepidity at the risk of his life above and beyond the call of duty as platoon leader attached to Company C, 5th Pioneer Battalion, 5th Marine Division, in action against enemy Japanese forces on Iwo Jima, Volcano Islands, 26 March 1945. With his sector of the 5th Pioneer Battalion bivouac area penetrated by a concentrated enemy attack launched a few minutes before dawn, 1st Lt. Martin instantly organized a firing line with the marines nearest his foxhole and succeeded in checking momentarily the headlong rush of the Japanese. Determined to rescue several of his men trapped in positions overrun by the enemy, he defied intense hostile fire to work his way through the Japanese to the surrounded marines. Although sustaining 2 severe wounds, he blasted the Japanese who attempted to intercept him, located his beleaguered men and directed them to their own lines. When 4 of the infiltrating enemy took possession of an abandoned machinegun pit and subjected his sector to a barrage of hand grenades, 1st Lt. Martin, alone and armed only with a pistol, boldly charged the hostile position and killed all of its occupants. Realizing that his few remaining comrades could not repulse another organized attack, he called to his men to follow and then charged into the midst of the strong enemy force, firing his weapon and scattering them until he fell, mortally wounded by a grenade. By his outstanding valor, indomitable fighting spirit and tenacious determination in the face of overwhelming odds, 1st Lt. Martin permanently disrupted a coordinated Japanese attack and prevented a greater loss of life in his own and adjacent platoons. His inspiring leadership and unswerving devotion to duty reflect the highest credit upon himself and the U.S. Naval Service. He gallantly gave his life in the service of his country.
1945-During World War II, the last few hundred Japanese defenders of Iwo Jima are killed in a final suicide attack against the US forces who invaded the strategic island five weeks before. On February 19, 1945, after three days of heavy naval and aerial bombardment, the first wave of US Marines storm Iwo Jima, a tiny Pacific island located in bomber-range of the Japanese home islands. The Japanese garrison on the island numbered only 22,000 men, but their commander, General Tadamichi Kuribayashi, who had been expecting an Allied invasion for eight months, had used the time to construct an intricate and deadly system of underground tunnels, fortifications, and artillery that withstood the initial Allied bombardment. By the evening of the first day, the 30'000 US Marines commanded by General Holland Smith had managed to establish a beachhead. Over the next few days, the Marines advanced inch by inch under heavy fire from entrenched Japanese artillery and suffered suicidal charges from the Japanese infantry. While the Japanese kamikaze flyers slammed into the Allied naval fleet around Iwo Jima, the Marines on the island continued their bloody northern advance across the island, responding to Kuribayashi's lethal defenses with remarkable endurance.
On February 23, 1945, the Twenty-Eighth Marine Division took the crest of Mount Suribachi, the island's only peak and most strategic position. The image of the soldiers raising the American flag on this peak, taken by photographer Joseph Rosenthal, is one of the most famous photographs of World War II. By March 3, US forces controlled all three airfields on the island, and, by March 26, the last Japanese defenders on Iwo Jima had been wiped out. Six thousand Americans died taking Iwo Jima and 17,200 were wounded. Almost all of the 22'000 Japanese defenders perished.
1945 - US naval forces (TF58 and TF52) continue air strikes on Okinawa. US Task Force 54 (Admiral Deyo), with 10 battleships, 10 cruisers and 33 destroyers, begin the main bombardment of Okinawa. The US 77th Infantry Division (General Bruce) lands on Kerama Retto and overruns the small Japanese garrison. The British Pacific Fleet (Admiral Rawlings) also designated Task Force 57, with 4 fleet carriers, 2 battleships, 5 cruisers and 11 destroyers, attacks airfields and other targets on Sakashima Gunto. Japanese submarines make unsuccessful attacks on the Allied ships. Coast Guardsmen participated in the landings at Geruma Shima, Hokaji Shima, and Takashiki in the Ryukyu Islands.
1948 - Aerosmith's Steven Tyler (Steven Tallarico) is born in New York City.
1949—Top Hits
Cruising Down the River - The Blue Barron Orchestra (vocal: ensemble)
Far Away Places - Margaret Whiting
Powder Your Face with Sunshine - Evelyn Knight
Tennessee Saturday Night - Red Foley
1950-Birthday of Comedian and perform Martin Short, Hamilton, ON, Canada.
If you get a chance to see his one man show, it is hilarious.
1950 - Singer Teddy Pendergrass is born in Philadelphia. An auto accident in 1982 leaves him partially paralyzed. He tops the R&B chart with the songs ``Joy'' and ``Close the Door.''
1951 - The U.S. Air Force flag was approved on this day. The flag included the coat of arms, 13 white stars and the Air Force seal on a blue background.
1951-During a spring exhibition game against the University outfielder Southern California at Bovard Field, Mickey Mantle hits a home run which is estimated to travel 650 feet. The rookie's performance, which includes a single, triple and another homer, is one of the highlights of the Yankees' first ever west coast trip.
1953 - Dr. Jonas Salk announced a new vaccine -- to prevent poliomyelitis.
http://www.pbs.org/wgbh/aso/databank/entries/bmsalk.html
1954 - The temperature at Allaket AK plunged to 69 degrees below zero.
1954 - The U.S. set off the second H-bomb blast in four weeks in the Marshall Islands at Bikini Island. The 15-megaton device was 750 times more powerful than the atomic bomb dropped on Hiroshima. The blast contaminated the neighboring island of Rongelap and nearly 100 people on the island and other downwind atolls.
1956 - Red Buttons made his debut as a television actor in a presentation of "Studio One" on CBS television.
1956-After Bob Neal's management contract with Elvis Presley expired on March 15th, Colonel Tom Parker takes over. His position of personal representative and manager will pay him 25 percent of Presley's earnings.
1957-Ricky Nelson records his first tunes for the Verve label, "A Teenager's Romance", which will climb to #2 on the Billboard chart and "I'm Walkin'", which will reach #4. Over his fifteen year recording career, Rick will place 36 songs on the chart.
1957—Top Hits
Young Love - Tab Hunter
Little Darlin' - The Diamonds
Party Doll - Buddy Knox
There You Go - Johnny Cash
1957- Yankee manager Casey Stengel is arrested and is released on $50 bail after he allegedly curses at and kicks a newspaper photographer during an exhibition game in St. Petersburg.
1958 - The RKO Pantages Theater, Los Angeles, was the scene of 30th Annual Academy Awards celebration. The show was hosted by Rosalind Russell, James Stewart, David Niven, Jack Lemmon, Bob Hope and Donald Duck (on film). There were several memorable films produced in 1957, but two blockbusters shot it out this night, "The Bridge on the River Kwai" and "Sayonara". "The Bridge on the River Kwai" (Sam Spiegel, producer) took Oscars for Best Picture; Best Actor (Alec Guinness); Cinematography (Jack Hildyard); Director (David Lean); Film Editing (Peter Taylor); Scoring (Malcolm Arnold); and writing (Pierre Boulle, Carl Foreman, Michael Wilson). Meanwhile, "Sayonara" (William Goetz, producer) won for Best Supporting Actor (Red Buttons); Supporting Actress (Miyoshi Umeki); Art Direction (Ted Haworth); Set Decoration (Robert Priestley); and Sound Recording (George Groves). And, lest we forget, Joanne Woodward won the Best Actress Oscar for "The Three Faces of Eve". The prize for Best Music/Song went to James Van Heusen (music), Sammy Cahn (lyrics) for "All the Way" (the classic Sinatra song)from "The Joker Is Wild".
http://www.infoplease.com/ipa/A0148736.html
1960 - The University of Southern California (USC) captured the NCAA swimming title, becoming the first Pacific Coast school to do so.
1960-birthday of former football player and now TV commentator Marcus Allen, San Diego, CA. Kansas City Chiefs running back; LA Raiders: Super Bowl XVIII; Heisman Trophy Winner [1981]: holds record for number of games rushed 200 yards+ [5] for USC]) [5] for USC])
1961-Gene McDaniels' "One Hundred Pounds of Clay," his first and biggest hit, enters the pop chart. It peaks at #3.
1961-Elvis Presley sets a British chart first: Number One with three straight releases: "It's now or never," "Are You Lonesome Tonight" and "Wooden Heart."
1964 - Edward Clark set the fastest speed record by an American swimmer. He was timed at 4.89 miles-per-hour at the Yale University pool.
1964 - Barbra Streisand opens on Broadway in ``Funny Girl.'' She wins a Best Actress Oscar for her role in the film version. (She ties for the award with Katharine Hepburn)
1965—Top Hits
Eight Days a Week - The Beatles
Stop! In the Name of Love - The Supremes
The Birds and the Bees - Jewel Akens
I've Got a Tiger by the Tail - Buck Owens
1967--DICKEY, DOUGLAS E. Medal of Honor
Rank and organization: Private First Class, U.S. Marine Corps, Company C, 1st Battalion, 4th Marines, 9th Marine Amphibious Brigade, 3d Marine Division (Rein). Place and dale: Republic of Vietnam, 26 March 1967. Entered service at: Cincinnati, Ohio. Born: 24 December 1946, Greenville, Darke, Ohio. Citation: For conspicuous gallantry and intrepidity at the risk of his life above and beyond the call of duty. While participating in Operation Beacon Hill 1, the 2d Platoon was engaged in a fierce battle with the Viet Cong at close range in dense jungle foliage. Pfc. Dickey had come forward to replace a radio operator who had been wounded in this intense action and was being treated by a medical corpsman. Suddenly an enemy grenade landed in the midst of a group of marines, which included the wounded radio operator who was immobilized. Fully realizing the inevitable result of his actions, Pfc. Dickey, in a final valiant act, quickly and unhesitatingly threw himself upon the deadly grenade, absorbing with his body the full and complete force of the explosion. Pfc. Dickey's personal heroism, extraordinary valor and selfless courage saved a number of his comrades from certain injury and possible death at the cost of his life. His actions reflected great credit upon himself, the Marine Corps and the U.S. Naval Service. He gallantly gave his life for his country.
1969 - "Marcus Welby", a TV movie, was seen on AB. Ratings showed the program to be so popular that it was turned into a long-running series starring Robert Young.
1969 - John Lennon and Yoko Ono begin their ``Bed-in'' at the Amsterdam Hilton.
1971 - William Conrad starred as "Cannon" on CBS-TV. This also was a one-time TV event that became a popular series that year.
http://timstvshowcase.com/cannon.html
http://www.bellenet.com/conrad.html
1972 - The Los Angeles Lakers broke a National Basketball Association record by winning 69 of 82 games
1973-"The Young and the Restless" premiered on television . Tom Selleck, David Hasselhorf, were among the actors who started here. The show expanded to one hour in 1980. Its theme music is now well known as "Nadia's Theme," as it was played during Nadia Comaneci's routine at the 1976 Olympics.
http://www.abelspiano.com/fnadia.htm
1973---Top Hits
Love Train - O'Jays
Also Sprach Zarathustra (2001) - Deodato
Neither One of Us (Wants to Be the First to Say Goodbye) - Gladys Knight & The Pips
Teddy Bear Song - Barbara Fairchild
1974-Dionne Warwick and The Spinners record "Then Came You". Although Warwick doesn't have much faith in the song, it will become her first hit in nearly four years when it tops the Billboard chart next October.
1974 The Red Sox release veterans Orlando Cepeda and Luis Aparicio as well as pitcher Bobby Bolin.
1975 - "Tommy", the film based on the rock opera by the group, The Who, premiered in London.
1977 After thirteen years in Boston, infielder Rico Petrocelli is released by the Red Sox.
1979-Israeli Prime Minister Menachem Begin and Egyptian President Anwar Sadat signed the Camp David peace treaty, ending 30 years of war between their two countries. The agreement was fostered by President Jimmy Carter.
1979 - Michigan State and Indiana State met in the all-time highest rated basketball telecast. The NBC coverage earned a 24.1 rating. Indiana State's unprecedented 33 consecutive-win streak came to an end as the Spartans of Michigan State won 76-34. A pair of future NBA Hall of Famers played against each other that night: Larry Bird, later of the Boston Celtics, scored 19 points while Magic Johnson, even later, of the Los Angeles Lakers, scored 24 points.
1979 - No. 1 Billboard Pop Hit: ``Tragedy,'' Bee Gees. The song is the fifth No. 1 single in a row for the Bee Gees.
1981---Top Hits
Keep on Loving You - REO Speedwagon
Woman - John Lennon
The Best of Times - Styx
Angel Flying Too Close to the Ground - Willie Nelson
1983 -a heavy snowstorm struck from eastern Nebraska to southwestern Minnesota. A general 10 to 20 inches of snow fell. Lyons, Nebraska recorded 24 inches. The 13.3 inches that fell at Omaha, Nebraska set a new record for the heaviest spring snowfall on record.
1985-Radio stations in South Africa banned all of Stevie Wonder's records after he dedicated the Oscar he had won the night before at The Academy Awards to Nelson Mandela.
1988 -20 cities in the southwest reported record high temperatures for the date. Afternoon highs of 73 degrees at Flagstaff, Arizona, 90 degrees at Sacramento, California, 95 at Santa Maria, California, 95 degrees at Los Angeles, California, 99 at Tucson, Arizona, and 100 at Phoenix, Arizona were records for March.
1989 - The "Easter Bunny" brought record warm temperatures to the central U.S. while such records were still welcome. A dozen cities reported record warm readings, including Dodge City KS with an afternoon high of 88 degrees. Strong southerly winds gusted to 51 mph at Dodge City, and reached 55 mph at Salina KS.
1989---Top Hits
The Living Years - Mike & The Mechanics
Eternal Flame - Bangles
Girl You Know It's True - Milli Vanilli
New Fool at an Old Game - Reba McEntire
1990 - Host Billy Crystal kept us smiling for the 62nd Annual Academy Awards, staged at the Dorothy Chandler Pavilion, Los Angeles. Academy of Motion Picture Arts and Sciences (AMPAS) members voted "Driving Miss Daisy" the Best Picture of 1989 (Richard D. Zanuck, Lili Fini Zanuck, producers). The Best Director Oscar was won by Oliver Stone for "Born on the Fourth of July". Best Actor was Daniel Day-Lewis for "My Left Foot" and Best Actress was Jessica Tandy in "Driving Miss Daisy" (the 80-year-old actress was a favorite to win). Oscars for Actor and Actress in a Supporting Role went to Denzel Washington ("Glory") and Brenda Fricker ("My Left Foot"), respectively. Best Music/Song winners were Alan Menken (music), Howard Ashman (lyrics) for "Under the Sea" from "The Little Mermaid". You're probably still humming this tune from that full-length animated film from Walt Disney Studios. Other popular 1989 films that were honored as nominees or winners include: "Field of Dreams"; "Indiana Jones and the Last Crusade"; "Back to the Future Part II"; "Lethal Weapon II"; "Batman"; "Dead Poets Society"; "When Harry Met Sally"; and "Sex, Lies, and Videotape".
http://www.infoplease.com/ipa/A0149769.html
1993- Louis V. Gerstner, Jr., was officially named chairman and chief executive of IBM, effective April 1. Gerstner, former president of American Express and chairman of R.J.R. Nabisco, was the first chairman to come from outside IBM.
1996 - The 68th Annual Academy Awards show was held at the Shrine Auditorium, Los Angeles. Actress/comedienne Whoopi Goldberg was the hostess. The Best Picture (of 1995) was "Braveheart" (Mel Gibson, Alan Ladd Jr., Bruce Davey, producers). Mel Gibson also won the Oscar for Best Director ("Braveheart"). The Best Actor was Nicolas Cage for "Leaving Las Vegas". The Best Actress award went to Susan Sarandon for "Dead Man Walking". Best Supporting Actor was Kevin Spacey for "The Usual Suspects" and Best Supporting Actress was Mira Sorvino for "Mighty Aphrodite". The cartoon "Pocahontas" was a winner in the tunes categories: Best Music/ Original Musical or Comedy Score to Alan Menken, Stephen Schwartz and Best Music/Song: Alan Menken (music), Stephen Schwartz (lyrics) for "Colors of the Wind" from the animated film.
http://www.infoplease.com/ipa/A0195023.html
1996 - The International Monetary Fund approved a $10.2 billion loan for Russia to help the country further transform its economy.
1996- A day after CompuServe's WOW service for families started, H&R Block announces its plans to sell off a large stake of CompuServe in a public offering. The IPO in April sold off about 17 percent of the company. Block's plans to rid itself completely of CompuServe, however, would be stymied by the failure of the WOW service and the increasing struggles of proprietary online services to hold onto their membership despite the growing appeal of the World Wide Web. In February 1998, H&R Block sold the company to WorldCom, which then sold most of CompuServe's Internet businesses to America Online.
1997 - The bodies of 39 members of the Heaven's Gate cult were found in Rancho Santa Fe, California, after killing themselves in a mass suicide; they said they hoped they would join aliens following the Hale Bopp comet.
2000 – 72nd Annual Academy Awards, Dorothy Chandler Pavilion in Los Angeles. "American Beauty", captured Best Picture (producers: Bruce Cohen and Dan Jinks) at the 72nd Annual Academy Awards presentation, hosted by comedian Billy Crystal. The picture, nominated in eight categories, received four more Oscars: Best Director (Sam Mendes), Best Actor (Kevin Spacey), Best Original Screen Play (Alan Ball), Best Cinematography (Conrad L. Hall). Although Hilary Swank received the award for Best Actress in "Boys Don't Cry", Annette Bening, nominated for her performance in "American Beauty", gave birth to her fourth child, a girl, sixteen days after this Oscar ceremony, congratulated her husband, Warren Beatty, who was presented with the Irving Thalberg Award for his career as a movie-maker. Angelina Jolie, received the Best Supporting Actress award for her role in "Girl, Interrupted". Michael Caine gave the most beautiful acceptance speech of the night (Best Supporting Actor: "The Cider House Rules"). The film, a seven-time nominee, also won for Best Screenplay Adaptation (John Irving). "The Matrix" was also a big winner (Best Film Editing: Zach Staenberg, Best Sound: David E. Campbell, David Lee III, John T. Reitz, Gregg Rudloff; Best Sound Effects Editing: Dane A. Davis; Best Visual Effects: Steve Courtley, John Gaeta, Janek Sirrs, Jon Thum). Costumes (Lindy Hemming) and makeup (Christine Blundell) in "Topsy-Turvy" earned the film two Oscars, while the statuette for Best Art Direction was presented to Rick Heinrichs and Peter Young for "Sleepy Hollow".Phil Collins captured the Oscar for Best Original Song: "You'll Be in My Heart" ("Tarzan") http://www.infoplease.com/ipa/A0801237.html
2000-- In 17.6 seconds the Kingdome is demolished into a mound of rubble over 65 feet high thanks to 21.6 miles of detonation cord and 5,800 holes filled with gelatin dynamite.
NCAA Basketball Championshis This Date

1946 Oklahoma A&M
1949 Kentucky
1952 Kansas
1973 UCLA
1979 Michigan State
[headlines]
--------------------------------------------------------------

--------------------------------------------------------------

SuDoku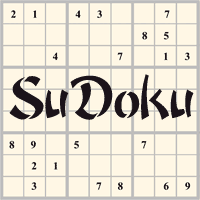 The object is to insert the numbers in the boxes to satisfy only one condition: each row, column and 3x3 box must contain the digits 1 through 9 exactly once. What could be simpler?
http://leasingnews.org/Soduku/soduko-main.htm
--------------------------------------------------------------

Daily Puzzle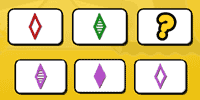 How to play:
http://www.setgame.com/set/puzzle_frame.htm
Refresh for current date:
http://www.setgame.com/set/puzzle_frame.htm
--------------------------------------------------------------


http://www.gasbuddy.com/
http://www.gasbuddy.com/GB_Map_Gas_Prices.aspx
http://www.gasbuddy.com/GB_Mobile_Instructions.aspx
--------------------------------------------------------------

Weather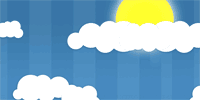 See USA map, click to specific area, no commercials
--------------------------------------------------------------

Traffic Live---
Real Time Traffic Information
You can save up to 20 different routes and check them out with one click,
or type in a new route to learn the traffic live
--------------------------------