We are looking for:
Account Executive
Senior Account Executive
National Sales Manager
2018 Interns for Sales, Operations, or Accounting

What sets CoreTech apart from other equipment leasing companies is our team members and impeccable reputation. Are you unhappy with the ethics of your company and the promises made to you? Join our team, positions are available in Newport Beach, CA and remotely.
To learn more, please click here
---
www.coretechleasing.com
CoreTech specializes in assisting medium to large size companies throughout various markets including: Legal, Medical, Manufacturing, Education, Corporate and Semi-Conductor

Over 100 law firms trust CoreTech for their leasing needs,
why wouldn't you?



Friday, March 23, 2018
Today's Equipment Leasing Headlines

US Fed Funds Rate Since 2001 Chart
www.statista.com
New Hires/Promotions in the Leasing Business
and Related Industries
Leasing Industry Ads---Help Wanted
New Positions Available
The 3 Rules of Web Marketing for B2B Sales
FinTech #102 by Alex Vasilakos
Even Though Shorter Month, Terrible Weather
ELFA Shows Overall New Business Up in February
Attorney Barry Marks, CLFP, Thoughts
Upon Returning from
National Equipment Finance Association Conference
Number of Monthly Active Facebook Users Worldwide
as of 4th quarter 2017 (in millions) Chart - Statista.com
Receivables Management LLC
Third Party Commercial Collections
Love, Simon/Golden Exits
Wonderstruck/Coco/The Passion of John of Arc
Film/Digital Reviews by Leasing News' Fernando Croce
Terrier - Mix
Portland, Oregon
Refresher Course on the Membership Benefits of
the Equipment Leasing and Finance Association
News Briefs---
China responds to Trump tariffs with proposed list
of 128 US products to target
How Federal Reserve rate hike will affect mortgages,
auto loans, credit cards (but not fixed lease payments)
Business Trends in the United States
State of Swyft Insight Report
Lenders Should Diversify Financing Amid Rise of Leasing
---finance mix should include both loans and leases
Fintechs Are More Likely To Complement
Rather Than Disrupt Capital Markets
Dropbox may have intentionally overstated its free
cash flow by leaving out a major expense - Capital Lease Payments
Broker/Funder/Industry Lists | Features (wrilter's columns)
Top Ten Stories Chosen by Readers | Top Stories last six months
www.leasingcomplaints.com (Be Careful of Doing Business)
www.evergreenleasingnews.org
Leasing News Icon for Android Mobile Device
You May have Missed---
Poem
Sports Brief----
California Nuts Brief---
"Gimme that Wine"
This Day in History
SuDoku
Daily Puzzle
GasBuddy
Weather, USA or specific area
Traffic Live----
######## surrounding the article denotes it is a "press release," it was not written by Leasing News nor has the information been verified. The source noted. When an article is signed by the writer,
it is considered a "byline." It reflects the opinion and research of the writer.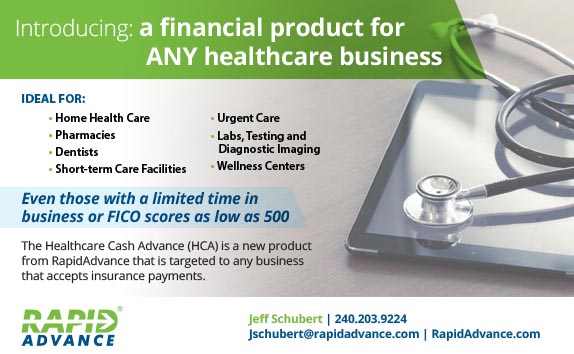 Please send a colleague and ask them to subscribe. We are free
Email kitmenkin@leasingnews.org and in subject line: subscribe

[headlines]
--------------------------------------------------------------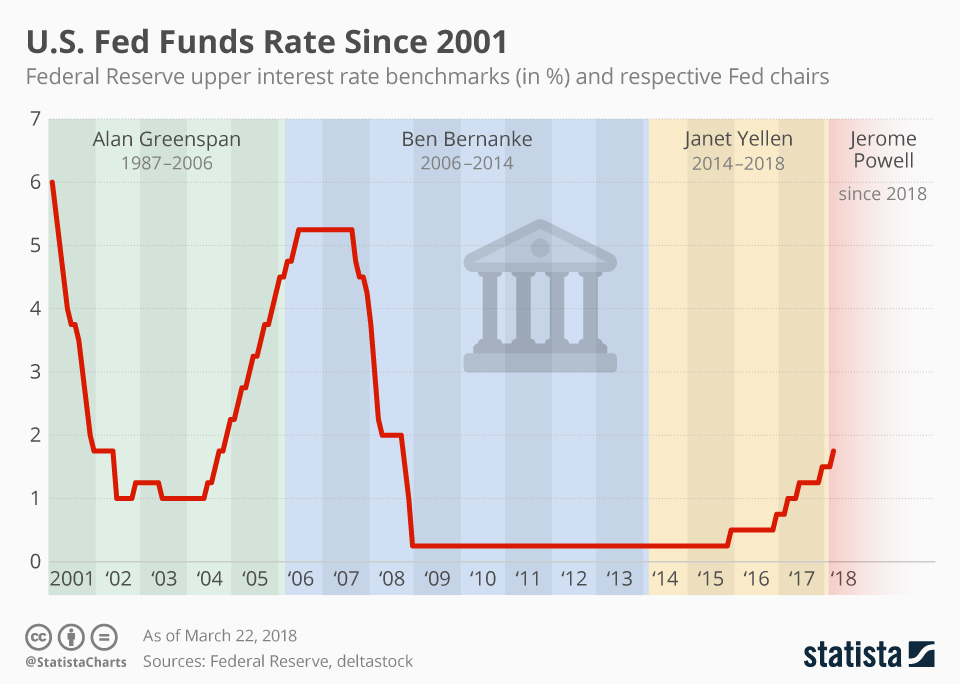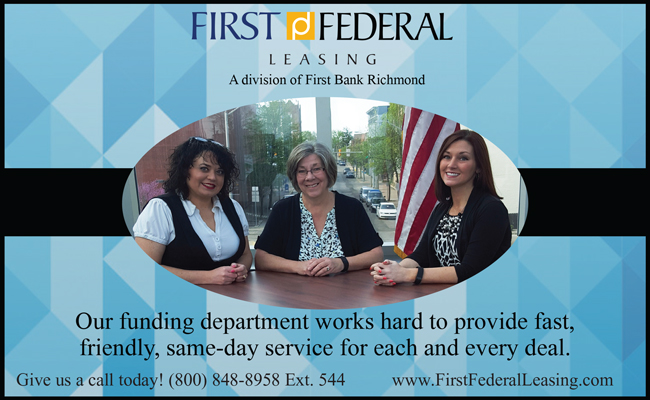 [headlines]
--------------------------------------------------------------
New Hires/Promotions in the Leasing Business
and Related Industries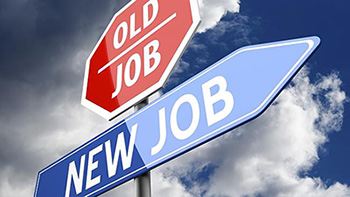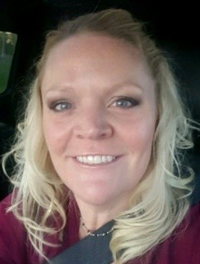 Stacy Baanrud was hired as Client Service Associate, Vantage Financial, Excelsior, Minnesota. Previously, she was Accounts Receivable Specialist, TCF Equipment Finance (July, 2014 - December, 2017); Client Accounting Administrator, Meritain Health (April, 2009 - June, 2014); Accountant, Ambient Consulting (January, 2004 - February, 2009 ): Accountant, Michaud Cooley Erickson (August, 2003 - January, 2004); Administrative Assistant, Orius Telecommunications (May, 2001 - December 2002); Administrative Assistant, Communicor Telecommunications (January, 1996 - January, 2001). Minnesota School of Business (1999 -2002), A.A.S. Paralegal. St. Cloud State University.
https://www.linkedin.com/in/stacy-baanrud-6490b54/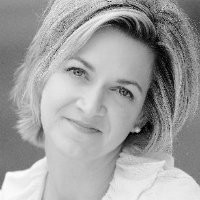 Lisa Bickel was promoted to Leasing Associate, DJM Capital Partners, San Jose, California. She is based in Newport Beach, California. California. She joined the firm February 2015, as Leasing Administrative Assistant; promoted April, 2015, Retail Leasing Coordinator. Previously, she was Marketing and Administrative Manager, Blue Street Capital (2012 - February, 2015);
Administrative Manager, Eco City Lights (2011 - 2012); Licensed Realtor and Broker Assistant, Investors Trust Real Estate (2011 -2012); Business Banking Specialist, Wells Fargo Bank (2009 - 2010); Account Manager/Business Development, Alliance Title and Escrow (2004 - 2008); Sales Director, DD Studio (2003 -2004); Distribution Manager and Sr. Account Manager, QuadRep (1995 - 2003). Community Service: Volunteer: Chairman, Local Site Council, Kinetic Academy, Huntington Beach (October, 2016 - Present). Education: University of California, Irvine. BA Social Ecology (dual emphasis: Psychology and Social Behavior, Environmental Planning and Analysis. Activities and Societies: Alpha Chi Omega Sorority.
https://www.linkedin.com/in/lisabickel/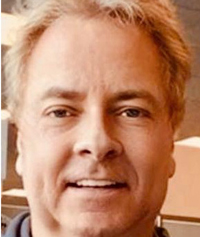 Patrick Kauffman was hired as National Relationship Manager, Commercial Funding Partners, Cottonwood Heights, Utah. Previously, he was Senior Corporate Funding Manager, Lendio (June, 2016 - March, 2018); Business Development Officer, Onset Financial (August, 2015 - May, 2016); National Account Executive, Tetra Financial Group (September, 2013 - August, 2015); Associate Lease Advisory Team, Varilease (April, 2007 - September, 2013); Commercial Lending, American Express (January, 2003 - April, 2007); CCO, Bank Operations, TAB Bank (November, 1999 - January, 2003); Bank Card Department Manager, First Utah Bank (November, 1996 - November, 1999); Senior Credit Analyst, AT&T Universal Bank (April, 1991 - November, 1996). Education: University of Utah, Cert. Marketing (1997 - 1998). Integrated Marketing and Communications. University of Utah, MBA, Business (1994 -1996). https://www.linkedin.com/in/patrick-kauffman-mba-73619a9/

Chris J. Lipski, Jr. was hired as Managing Director, Vantage Financial, Excelsior, Wisconsin. He began his career at Ross Imaging, Inc., October, 2013, as Senior Account Manager; promoted October, 2014, Branch Manager; promoted November, 2015, Major Account Representative. Education: New York University School of Law, Juris Doctorate Law (2001 - 2004). Activities and Societies: Dean's Cup, Federalist Society. University of Wisconsin, Madison. Bachelor of Arts (BA) Political Science (1999 - 2001). Cedarburg High School (1993 - 1997). https://www.linkedin.com/in/cjl242/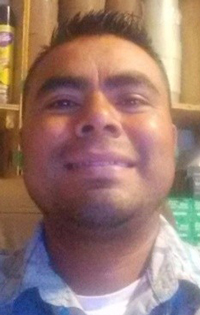 Bernardo Martinez was hired as U.S. Managing Director, Funding Circle, San Francisco. "Martinez joins Funding Circle from PayPal, where he served as head of U.S. small business lending. Prior to PayPal, he was Chief Product and Marketing officer at Banco Dominicano del Progreso where he led the bank's transformation, including an exclusive operating agreement with American Express in the Dominican Republic, and spent six years at Bank of America overseeing a variety of functions within its small business banking business. He has more than 20 years' experience leading high-growth lending businesses within financial services, with a focus on serving small businesses." https://www.linkedin.com/in/bernando-mart%C3%ADnez-6b2140146/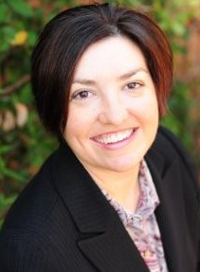 Anne "Annie" Mask was hired as Business Development Manager, Third Coast Commercial Capital, Inc., Sacramento, California. Previously, she was Business Development Officer, J D Factors (April, 2012 - March, 2018); Business Development Associate, Bibby Financial Services, USA (March, 2008 - March, 2012); Business Development Representative, Riviera Finance (2002 - 2005); Photographer/Owner, Anne Mask Photography (1998 - 2012).
https://www.linkedin.com/in/annemask/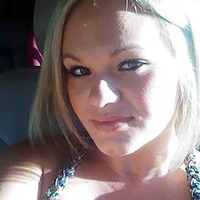 Lindsay O'Neal was promoted to Program Manager, Vendor Services, Ascentium Capital, Kingwood, Texas. She joined first July, 2013, as Vendor Service Representative. Certification: Registered Dental Assistant.
https://www.linkedin.com/in/lindsey-o-neal-88853491/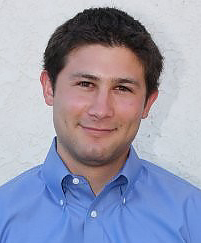 Garrett Reetz was promoted to Assistant Vice President, Credit Manager, First Foundation Equipment Finance, a Division of First Foundation Bank, Oakland, California. He joined the firm September, 2016, as Credit Officer. Previously, he was Credit Analyst, Financial Pacific Leasing (June, 2014 - August, 2016). Education: California Polytechnic State University, San Luis Obispo. Bachelor of Science (BS) Business Administration (2009 - 2012). https://www.linkedin.com/in/garrett-reetz-247a2145/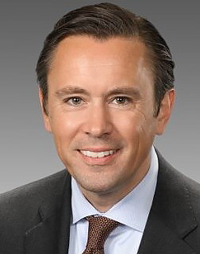 Micah Thompson was hired as EVP & GM, Business Unit Leasing, CG Commerce Finance, Jacksonville, Florida. Previously, he was Managing Director, Originations, SQN Capital Management (February, 2017 - March, 2018). Prior He was at Siemens Financial Services, starting, February, 2002, Leader Vendor Finance, Europe; promoted February, 2004, VP National Sales Manager, Vendor Business United; promoted January 2010, Senior Vice President, SFS US PSI. Prior he was Director Program Management, Europe and Asia, Heller Financial (1995 - 2001); Sales Manager, Capital Asset Finance (January, 1990 - April, 1995). Education: Esher College. https://www.linkedin.com/in/micah-thompson-b51216/

Aaron Ursulak was hired as Senior Account Manager, Stride Capital, Calgary, Canada. He is based out of Edmonton. Previously, he was Senior Account Manager, Commercial Finance, ECN Capital (November, 2012 - January, 2018); Senior Account Manager, Mercado Capital Corporation (February, 2002 - November, 2012); Account Manager, Capital Underwriters Corporation (January, 1997 - January, 2002). Education: Central Okanagan University, Business, Finance, Advertising, Marketing. MacEwan University, Financial Statement Analysis. Paul Kane High School.
https://www.linkedin.com/in/aaronursulak/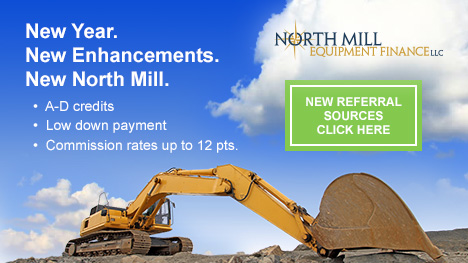 [headlines]
--------------------------------------------------------------
Leasing Industry Ads---Help Wanted
Now's the Time to Apply



We are looking for:
Account Executive
Senior Account Executive
National Sales Manager
2018 Interns for Sales, Operations, or Accounting

What sets CoreTech apart from other equipment leasing companies is our team members and impeccable reputation. Are you unhappy with the ethics of your company and the promises made to you? Join our team, positions are available in Newport Beach, CA and remotely.
To learn more, please click here
---
www.coretechleasing.com
CoreTech specializes in assisting medium to large size companies throughout various markets including: Legal, Medical, Manufacturing, Education, Corporate and Semi-Conductor

Over 100 law firms trust CoreTech for their leasing needs,
why wouldn't you?



[headlines]
--------------------------------------------------------------
The 3 Rules of Web Marketing for B2B Sales
FinTech #102 by Alex Vasilakos
If there's one thing you need to know about web marketing, it's that marketing collateral such as website designs needs to support the sales process. Web marketing for Business-to-Business (B2B) sales follows an entirely different set of rules from web marketing for Business-to-Consumer (B2C), so let's break a few things down and discuss rules for success.
What's the Difference Between B2B and B2C?
Many toss B2B and B2C marketing under the same umbrella but in truth they're wholly different beasts. The primary separator is the time between discovery and purchase. B2C sales cycles are much shorter, with anything from seconds to months between discovery and purchase; B2B sales cycles involve a much longer, more complex and layered process down the sales funnel.
This can leave time to solidify the customer relationship but also create uncertainty when customers could abandon ship for a competitor at any moment. Let's take a look at rules that help mitigate that uncertainty.
Rule #1: Focus on Helping the Client
Keep your focus not on helping the client rather than making a direct sales pitch. Straightforward sales pitches can alienate the client if they need from your web presence a useful resource that educates and supports them in making a decision. Your design, navigation, copy, and calls to action should all center on creating a pathway to education and eventual informed purchase. Just a few pointers on improving your website for your clients:
Build better navigation. Focus on user experience design, and minimize the number of clicks to find the information they need.
Keep contact info front and center. Clients should never have to dig for your contact information; it should always be at their fingertips in your header, footer, or sidebar.
Refresh and modernize your website. Dated websites lose customer trust. You need to keep your website up-to-date for a reliable web presence.
Rule #2: Build Credibility
Client trust is everything. To build credibility, you need a content strategy that focuses on fresh, relevant information. When prospects visit your site, they're more likely to return for additional information if they're interested in what you convey. Keep them engaged with content that's relevant to them, and useful to their business. This lets them engage voluntarily without the ongoing nag of sales calls.
Reflect your content marketing strategy across all of your digital media, from your blog to your social media and content library such as guides, tip sheets, and eBooks. Every visit should provide something new to keep B2B customers coming back for more, such as:
Educational, valuable content. Skip the sales pitch and deliver value, not a marketing gimmick.
Content targeting different decision-makers. Your sales strategy must reach multiple influencers in a single prospect business, so diversify your content.
Rule #3: Don't Stress the Sale
While your end goal may be the sale, your up-front website pitch can't be about pushing a hard sales line. You need to build relationships, create a solid foundation for customer loyalty, and demonstrate a strong value proposition. You can scare the prospect off otherwise with a more aggressive sales push.
Put yourself in your prospect's shoes. No one enjoys feeling like a sales target, so instead think of the type of conversation that would make you interested and enthusiastic about a product that you feel safely informed about. Provide education that lets consumers make a decision for themselves, rather than including frustrating, obvious sales leads or information gathering forms.
In Conclusion
Keep your website and entire web presence centered on the art of customer relationship management. This art directly feeds into B2B marketing, and relies much more on a long, trust-based cycle than on straightforward sales. Think like a nurturer, not a hunter, and gear your website toward nurturing those connections.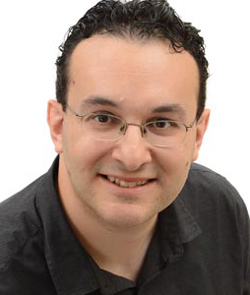 Alex Vasilakos
Director of Marketing
The Finance Marketing Group
Alex@financemarketing.com
Office: 518-591-4645x102 / Fax: 518-677-1071
90 State Street, Suite 1500, Albany, NY 12207
Currently, Alex works exclusively with financial services companies but his depth of knowledge and experience can help design and implement long-reaching strategies for businesses across all industries.
Previous Financial Technology Articles
http://www.leasingnews.org/Conscious-Top%20Stories/fintech.html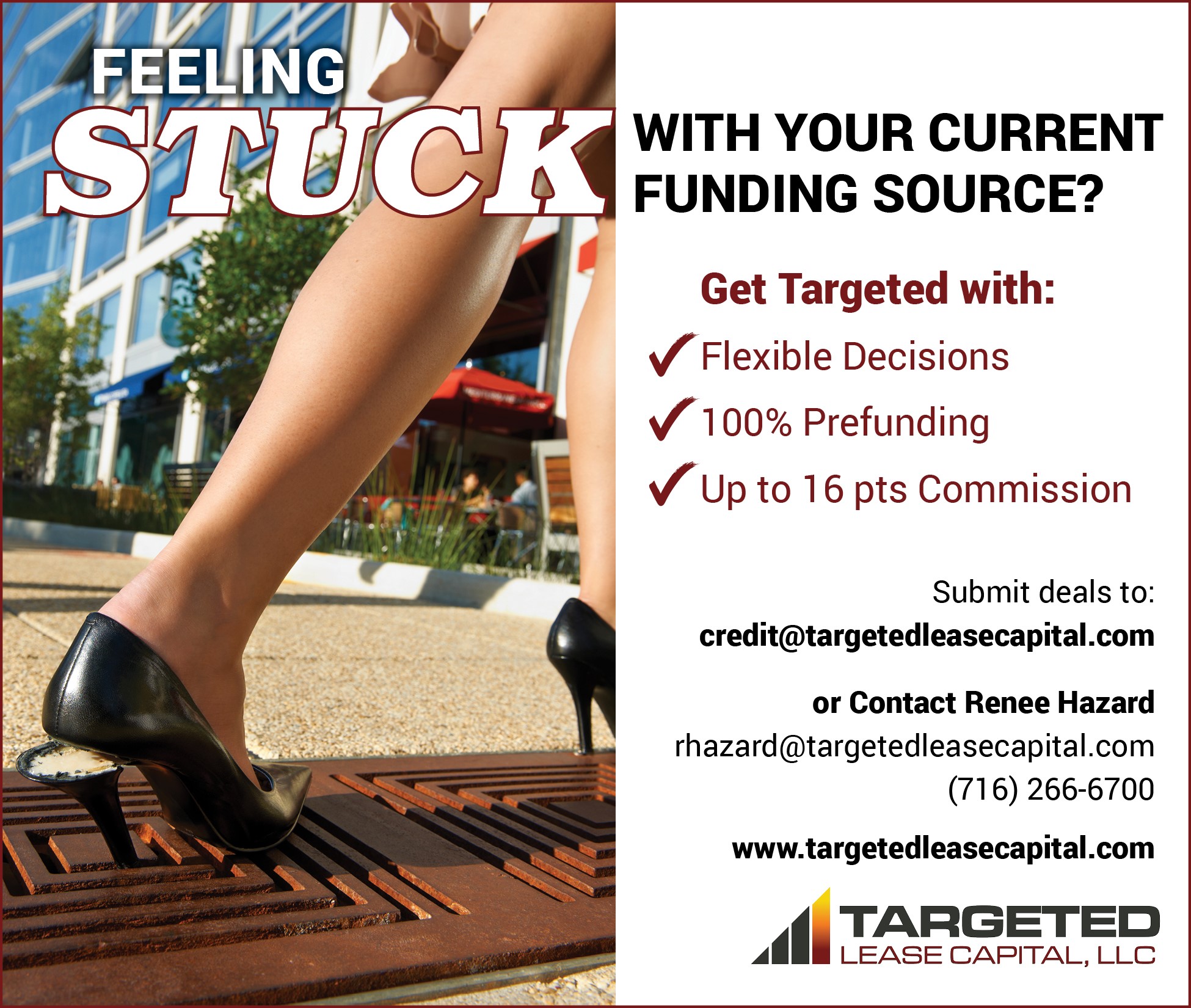 [headlines]
--------------------------------------------------------------
Even Though Shorter Month, Terrible Weather
ELFA Shows Overall New Business Up in February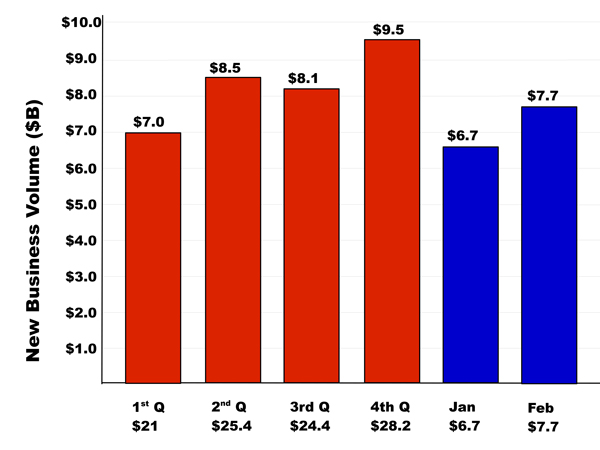 (Chart: Leasing News)
The Equipment Leasing and Finance Association reports their monthly findings show overall new business volume for February was $7.7 billion compared to $6.9 billion in January.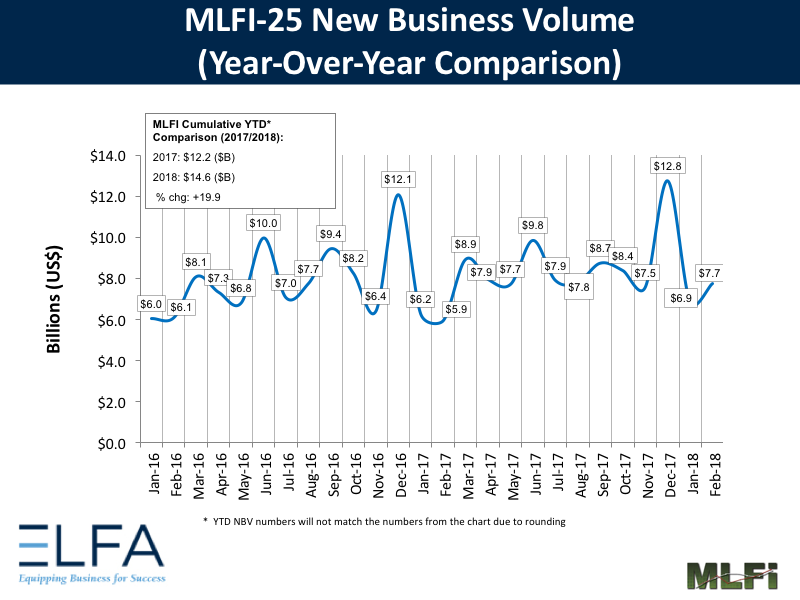 click to make larger
(Chart: ELFA)
Receivables over 30 days were 1.60 percent, down from 1.90 percent the previous month and up from 1.50 percent the same period in 2017. Charge-offs were 0.28 percent, down from 0.34 percent the previous month, and down from 0.38 percent in the year-earlier period.
Credit approvals totaled 74.2 percent in February, down from 76.9 percent in January. Total headcount for equipment finance companies was up 1.4 percent year over year. During 2017, headcount was elevated due to acquisition activity at an MLFI reporting company.
Separately, the Equipment Leasing & Finance Foundation's Monthly Confidence Index (MCI-EFI) in March is 72.2, falling from 73.2 in February.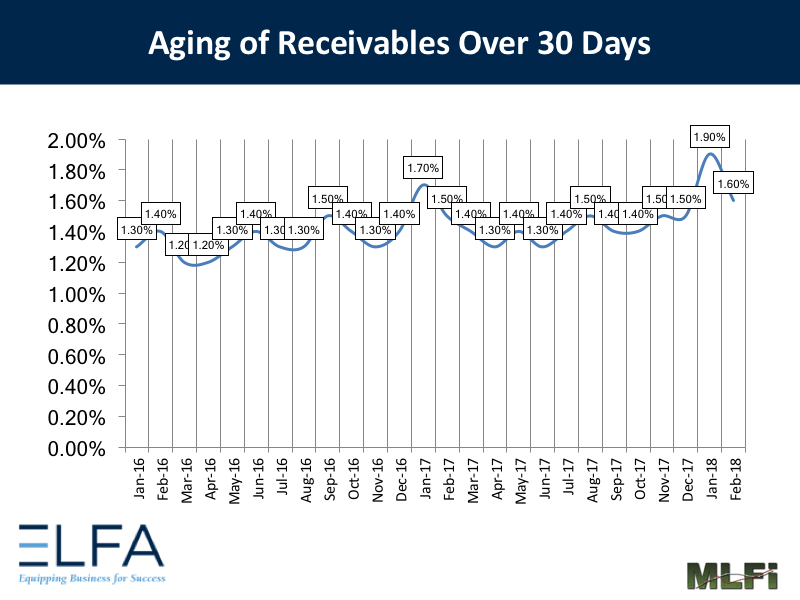 click to make larger

(Charts: ELFA)
Full Listing of MLFI Participants
Bank of America Leasing
Bank of the West
BB&T Bank
BMO Harris Equipment Finance
Canon Financial Services
Caterpillar Financial Services
CIT
Citizens Asset Finance
Dell Financial Services
DLL
EverBank Commercial Finance
Fifth Third Equipment Finance
First American Equipment Finance
Frost Bank
GreatAmerica Financial Services
Hitachi Credit America
Huntington Equipment Finance
John Deere Financial
Key Equipment Finance
LEAF Commercial Capital Inc.
M&T Bank
Marlin Leasing
Merchants Bank Equipment Finance
PNC Equipment Finance
SG Equipment Finance
Siemens Financial Services
Stearns Bank
Stonebriar Commercial Finance
TCF Equipment Finance
TD Equipment Finance
US Bancorp Equipment Finance
Volvo Financial Services
Wells Fargo Equipment Finance

[headlines]
--------------------------------------------------------------
Attorney Barry Marks, CLFP
Thoughts Upon Returning from
National Equipment Finance Association Conference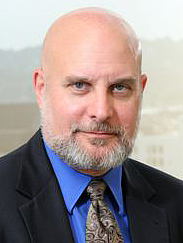 How's your crystal ball? Given all the turmoil these days, it is more difficult to predict where the industry is heading. I was at the NEFA Funding Symposium in Las Vegas last week. Maybe it was the gambling vibes circulating (along with the cigarette smoke) or maybe it was the optimism of the 326 attendees, but I started thinking about just that.
Think about it. Here are a couple of things that may influence the direction we take:
Death of the Operating Lease. Presumably, customers will still have an appetite for keeping some equipment acquisitions off the balance sheet. While the new accounting rules may mitigate the pain of doing only capital leases, we have to expect something will replace the operating lease.
Will we see more service contracts or full-service leases? How will we engineer hell-or-high water treatment? How will banks be involved as they cannot lease from inventory or provide servicing themselves? Will we see multi-level structures like the old (gasp) wrap leases?
Technology. One of the many things the fin tech/merchant cash advance/cash flow lending (you name it, I'm tuckered out trying) revolution has taught us is that lenders stuck in the old paper and ledger sheet world are being left behind. Lenders who can take applications over the internet, run credit scores and estimate cash flows, get documents e-signed and in a vault, use technology to sweep accounts daily or weekly and predict and monitor performance on an extreme low-touch basis outperform their big, battleship-like competition. And the guys who used the UCC services to find prospects, often glomming onto one another mined a lot of gold with minimal digging.
Consider the borrower with half a dozen (or more) stacked cash-flow lenders who doesn't pay his bank line. After 10-20-30 days, the bank sends him one of those "in case you forgot" notices with the little bird singing or something. Then comes the threat of sending it to the lawyer. Then the lawyer letter. Then someone notices that the account is empty because the lenders have swept it day after day. And the sweeps are draining an account at the very bank that made the line of credit available in the first place.
Before we all throw money and caution down the well, more technology means more and more risk of information theft, government regulation and false steps as the technology improves, competes, is adjusted and...whatever became of Betamax?
Equipment Finance or Money, Money, Money? I recall (old man speak) when we started putting on seminars at the National Association of Equipment Leasing Brokers telling those present they could make more money brokering working capital loans and real estate mortgages as well as hawking equipment financings. It looks more and more as if the future involves one-stop shopping. Will it be at a bank? More and more are getting into equipment finance. Will leasing companies expand their product line? Will brokers take to walking in the door and asking, "What money do you need?" instead of "What equipment do you need"?
And from the legal front, as lines blur and deals are combined, will knowing leasing law be enough? I would say "stay tuned" but...do we really have a choice?
Barry S. Marks, CLFP
Marks & Associates, P.C.
400 Century Park South, Suite 100
Birmingham, AL 35226
Mailing Address: PO BOX 1138
Birmingham, AL 35202
Tel: (205) 251-8303
Fax: (205) 278-8905
Email: barry@leaselawyer.com
www.leaselawyer.com
[headlines]
--------------------------------------------------------------
Number of Monthly Active Facebook Users Worldwide
as of 4th quarter 2017 (in millions) Chart - Statista.com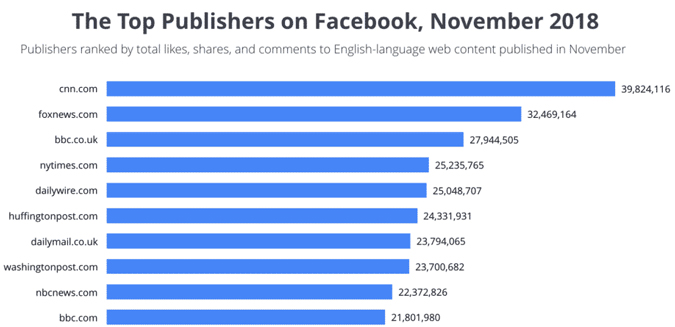 (click image to view larger)

[headlines]
--------------------------------------------------------------
Receivables Management LLC
Third Party Commercial Collections
For over 20 years, Receivables Management LLC, owned and operated by John Kenny, has built their reputation with unmatched professionalism, honesty, integrity and the ability to perform for its clients.
In 1990, John began working for AT&T Capital Corporation Leasing Services. Though he possessed little experience at that time, he quickly moved through the ranks and in less than 6 months, held the title of Customer Service & Accounts Receivable Manager.
During his 8 years with AT&T Capital, John specialized in both seriously delinquent accounts and accounts with balances that exceeded $1 million.
Managing a group of 5 full-time collectors, John was given the title of Subject Matter Expert for both Accounts Receivable and Customer Service.
John co-authored the company's operations manual, setting policies and procedures that were made standard throughout the company. In 1997, John set out on his own and started Receivables Management. He now works with small to medium sized companies as a Consultant and contractual Credit Manager.
Testimonials
http://www.jkrmdirect.com/testimonials.html
Receivables Management LLC
Mohawk, NY 13407
Phone: 315-866-1167
johnkenny2@verizon.net

[headlines]
--------------------------------------------------------------
Fernando's View
By Fernando F. Croce
Romance tales both charming ("Love, Simon") and ironic ("Golden Exits") come to theaters, while DVD releases offer imaginative children's tales ("Wonderstruck" and "Coco") plus an all-time masterpiece ("The Passion of Joan of Arc").
In theaters: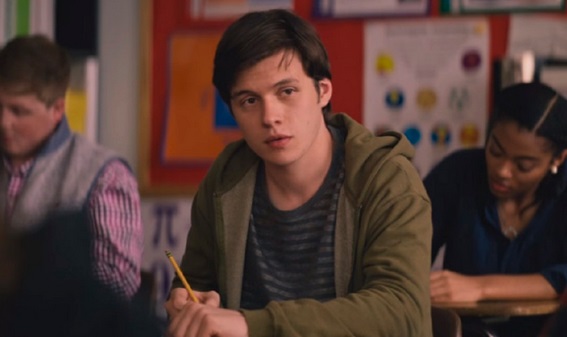 Love, Simon (20th-Century Fox): The shadow of John Hughes ("Sixteen Candles") is felt in this charming comedy-drama, which mines the familiar terrain from the writer of '80s high-school tales for a progressive blend of laughs and poignancy. Adapted from a novel by Becky Albertalli, the film follows the eponymous Simon (Nick Robinson), a 17-year-old senior wrestling with the dilemma of coming out as gay in a conservative household. While struggling to maintain a straight façade for his family and friends, Simon tentatively steps toward revealing the truth. But can he balance the happiness of coming out with the fear that comes with it? Directed by TV veteran Greg Berlanti and featuring a cast that includes Jennifer Garner and Tony Hale, this is an uncommonly sweet and heartfelt coming-of-age saga.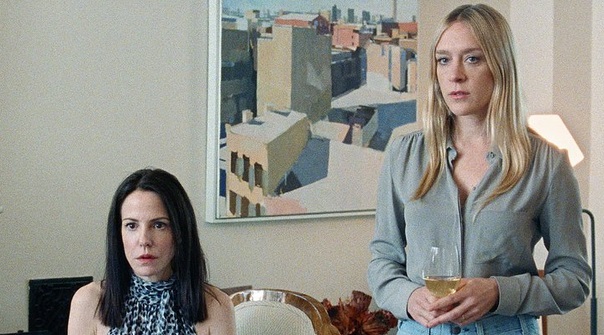 Golden Exits (Vertical Entertainment): One of the most unique voices in current indie cinema, writer-director Alex Ross Perry ("Listen Up Philip") serves up another engrossing drama with this multi-character canvas of intimacy, unease and irony. Set in Brooklyn, the narrative centers on Naomi (Emily Browning), a young Australian whose arrival puts a strain on the relationship between her boss Nick (Adam Horovitz) and his wife Alyssa (Chloe Sevigny). Her presence also affects the lives of others, including an old friend named Buddy (Jason Schwartzman), who over the following months sees his own marriage turn unsettled. Somewhat reminiscent of Woody Allen's most somber ensembles, Perry's film weaves a complex and emotionally rich mosaic of loneliness and yearning. Others in the excellent cast include Mary Louise Parker and Analeigh Tipton.

Netflix Tip: A delightfully stuffy presence, David Ogden Stiers (1942-2018) lent humor to his characters on the screen big and small. So check out Netflix for his best roles, which include the "M.A.S.H." TV series, "Another Woman" (1988), "Beauty and the Beast" (1991), and "Pocahontas" (1995).
On DVD: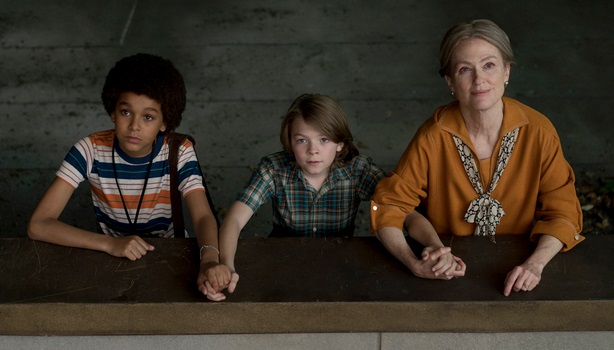 Wonderstruck (Amazon Studios): Best known for his analytical, provocative cinematic deconstructions, director Todd Haynes ("I'm Not There") takes an unexpected yet rewarding detour into children's films with this imaginative, affecting mystery. Following a pair of young New York protagonist separated by five decades, the story alternates between 1977, when Ben (Oakes Fegley) searches for his father, and 1927, when Rose (Millicent Simmonds) hopes to meet a famous movie star (Julianne Moore). A sense of wonder seems to connect the contrasting eras, as their hopes and dreams transcend their temporal barriers. Adapting Brian Selznick's book, Haynes finds a different style for each story, gritty yet warm for one and silent-film dreaminess for the other. Avoiding easy cuteness, the movie is a refreshingly emotional change-of-pace for this thoughtful, gifted director.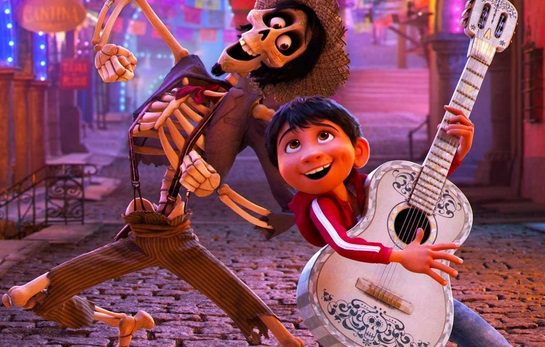 Coco (Walt Disney Studios): The latest from Pixar, this animated fable is right up there with the studio's vibrant and heartwarming best. A melodic soul clashing with his family's generations-old ban on music, young Miguel (voiced by Anthony Gonzalez) dreams of becoming like his hero, famous musician Ernesto (Benjamin Bratt). Things take a strange turn when he enters the mythical Land of the Dead, where he befriends a group of colorful ghoulies—in particular Hector (Gael Garcia Bernal), a mischievous spirit who helps him unearth the secrets behind his family's tuneful aversion. Attuning its palette to the swirling tones of the Dia de los Muertos in Mexican culture, directors Alfred Molina and Lee Unkrich ("Toy Story 3") imagine a gorgeous junction of worlds, in which characters living or spectral contribute to one's identity.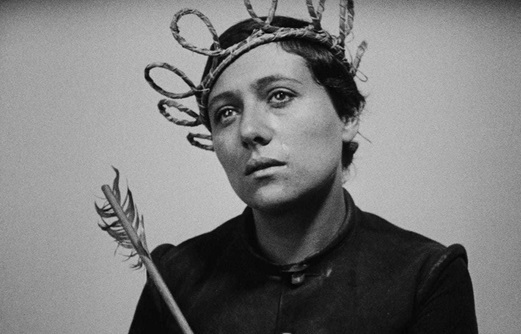 The Passion of Joan of Arc (Criterion): An all-time masterpiece, this 1928 drama from legendary Danish director Carl Theodor Dreyer remains a grueling and transcendental work. Focusing on the trial of 15th-century warrior-turned-martyr Joan (unforgettably portrayed by Renee Falconetti), the film charts her many agonies at the hands of church judges. Forced to renounce her beliefs under the threat of torture, Joan clings to her spiritual drive while being pushed toward the executioner's bonfire. Shot largely in close-ups that bring the story suffocatingly near the lenses, Dreyer's classic makes radical use of screen space and heightened emotions, creating a visual document of staggering visceral power even nine decades after its release. Anchored by Falconetti's astounding whirlpool of expressions, this is a must-see for any serious cinema lover.
[headlines]
--------------------------------------------------------------
Terrier - Mix
Portland, Oregon
Lucy
#215354
Sex: Female
Color: Black, White
Age: 7 months
Weight: 22 lbs.
Location: Dog Green Pod
Kennel: 18
Adopt Fee: $450
What my friends at OHS say about me:
"I came all the way to OHS through the Second Chance Program.
My history is a mystery and my friends here do not know much about me yet! It is unknown if I have ever lived with other animals or children.
I am eager to learn and a Basic Manners class may be just the right thing for us!
Being on leash is a little new to me and I'm not always sure how it works. I will need someone to take it slow with me until I get comfortable enough to strut my stuff!"
The OHS Adoption Process
https://www.oregonhumane.org/adopt/how-to-adopt/
Portland has 33 dog parks, more dog parks per capita than any big city in the country. It even has its own social network for dog lovers! It's also home to the Lucky Labrador Brewing Company where you can have a beer and hang out with your pup at the same time. Speaking of grabbing a drink with your dog, Portland is one of the few cities outside of France where you can take your dog into a pub. There are also plenty of meetups like the Pug Crawl and Pit Bull Parade for like-minded fans of specific breeds to gather and celebrate.
http://dogtime.com/dog-health/general/4360-dog-friendliest-cities-list
Adopt a Pet
http://www.adoptapet.com/
[headlines]
--------------------------------------------------------------
Refresher Course on the Membership Benefits of
the Equipment Leasing and Finance Association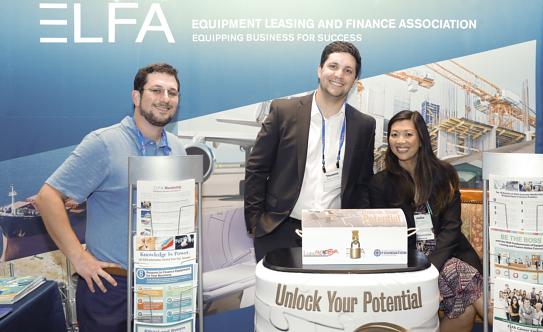 Make sure you are maximizing your ELFA membership: Sign up for a refresher call today! The ELFA Membership Department is offering a conference call to all member companies to review the association's members-only resources.
The call is designed to provide an overview of ELFA's resources for new members or a refresher for existing members.
The invitation is open to anyone in your organization and should last approximately 20 minutes. If you are interested in setting up a call between ELFA membership and your staff, please contact membership@elfaonline.org.

[headlines]
--------------------------------------------------------------
News Briefs----

China responds to Trump tariffs with proposed list
of 128 US products to target
https://www.cnbc.com/2018/03/22/china-responds-to-trump-tariffs-with-proposed-list-of-us-products-to-target.html
How Federal Reserve rate hike will affect mortgages,
auto loans, credit cards (but not fixed lease payments)
https://www.usatoday.com/story/money/2018/03/21/how-federal-reserve-rate-hike-affect-mortgages-auto-loans-credit-cards/441177002/
Business Trends in the United States
State of Swyft Insight Report
https://www.swyftfilings.com/state-of-swyft-business-insights
Lenders Should Diversify Financing Amid Rise of Leasing
---finance mix should include both loans and leases
https://powersportsfinance.com/lenders-should-diversify-financing-amid-rise-of-leasing-netsol-says/
Fintechs Are More Likely To Complement
Rather Than Disrupt Capital Markets
https://www.forbes.com/sites/tomgroenfeldt/2018/03/21/fintechs-are-more-likely-to-complement-rather-than-disrupt-capital-markets/#6f6fee6c72dc
Dropbox may have intentionally overstated its free
cash flow by leaving out a major expense - Capital Lease Payments
https://www.cnbc.com/2018/03/21/dropbox-may-have-intentionally-overstated-its-free-cash-flow.html
[headlines]
--------------------------------------------------------------

You May Have Missed---
Common Types of Crowdfunding
https://www.accruit.com/blog/crowdfunding-part-i-common-types-crowdfunding
[headlines]
--------------------------------------------------------------
Basketball Poem
Basketball Practice
"AGAIN!"
I sprint to the end of the court
my legs cutting through the oppressive air,
desperately trying to reach the endline.
"AGAIN!"
I take off, this time not as fast
wondering why I bother to give up
two hours each night to be commanded
like a remote control car.
"FIFTEEN FOUL SHOTS"
I walk slowly to the line
happy for the time to catch my breath.
I pick up the ball and begin.
"BACK ON THE LINE!"
Again I sprint to the end of the court
mouth wide open
sweat dripping from my face.
"AGAIN!"
As I run up the court
for what I hope will be the last time tonight,
I glance over my shoulder
to see my coach, red-faced and grinning,
remote control
gleaming in his hand.

by J. G., Houlton, ME
[headlines]
--------------------------------------------------------------

Sports Briefs---
Six years of Giants drafts — and nothing left to show for it
https://nypost.com/2018/03/22/six-years-of-giants-drafts-and-nothing-left-to-show-for-it/
Eric Reid Says He Won't Protest During National Anthem Anymore
http://bleacherreport.com/articles/2766071-eric-reid-says-he-wont-protest-during-national-anthem-anymore
Giants' Blockbuster Trade Has Big NFL Draft Implications
http://bleacherreport.com/articles/2766013-giants-blockbuster-trade-has-big-nfl-draft-implications
Frank Gore, Dolphins Agree to 1-Year Contract After 3 Seasons with Colts
http://bleacherreport.com/articles/2765993-report-frank-gore-dolphins-agree-to-1-year-contract-after-3-seasons-with-colts
[headlines]
--------------------------------------------------------------


California Nuts Briefs---

SF Bay Area home prices: Three counties set new records
https://www.mercurynews.com/2018/03/22/bay-area-home-prices-keep-going-up-one-county-sets-a-new-record/
[headlines]
--------------------------------------------------------------



"Gimme that Wine"

http://www.youtube.com/watch?v=EJnQoi8DSE8
Total Wine & More Sharpens Focus on Winery Direct
https://www.winebusiness.com/news/?go=getArticle&dataid=197021
Monitoring shows Napa Valley sitting on a full groundwater basin
http://napavalleyregister.com/news/local/monitoring-shows-napa-valley-sitting-on-a-full-groundwater-basin/article_2a2034e1-c1c7-54cf-8985-344c13f015d8.html#tracking-source=home-top-story
Central Coast Insights Survey Shows Remarkable Growth in Region
https://www.winebusiness.com/news/?go=getArticle&dataid=196948
Introducing Paso Robles' lighter side: Off-beat white wines
http://www.sanluisobispo.com/living/food-drink/wine-beer/article206075289.html
Texas liquor stores to appeal Walmart booze sales ruling
http://abcnews.go.com/US/wireStory/wal-mart-wins-challenge-state-refusal-liquor-licenses-53896740
Champagne Exports Hit Record Heights
https://www.wine-searcher.com/m/2018/03/champagne-exports-hit-record-heights?h=1
2000-year-old wine unearthed in central China
https://gbtimes.com/2000-year-old-wine-unearthed-in-central-china
Wine Prices by vintage
http://www.winezap.com
http://www.wine-searcher.com/
US/International Wine Events
http://www.localwineevents.com/
Leasing News Wine & Spirits Page
http://two.leasingnews.org/Recommendations/wnensprts.htm

[headlines]
----------------------------------------------------------------
This Day in History
1775 - Patrick Henry spoke for arming the Virginia militia at St. Johns Church, Richmond, Virginia. He was addressing the second Virginia convention, and delivered his immortal speech against arbitrary British rule: "I know not what course others may take, but as for me, give me liberty or give me death." Ironically, history has made this the best known, but from a contemporary journal, his most famous remark at the time, the one most repeated, occurred when he uttered: "Caesar had his Brutus; Charles the first his Cromwell; and George the Third may profit by their example." He was then interrupted and accused of treason, where he responded, "If this is treason, make the most of it." The speech caused a sensation, being bolder than any speech given that year.
1806 – Lewis and Clark began their return trip home after arriving at the Pacific Ocean.
1810 - In France, Napoleon Bonaparte signs the Rambouillet Decree which mandates the seizure, confiscation and sale of any US ship in French ports. The Decree is published 14 May and is to be retroactive to 20 May 1809.
1839 - "O.K." first appeared in print, in "The Boston Morning Post. It derived from a misspelling of "all correct"—"oll korrect." Etymologist Allen Read doggedly tracked down the word's origin in the 1960's. "O.K" is now used in most languages.
1842 - Congressman Joshua R. Giddings of Ohio is censured by the House of Representatives for introducing resolutions opposing slavery and the coastal slave trade. The "Gag Rule," first adopted by a South-dominated Congress in 1836, and renewed at the beginning of each session thereafter, pledged every member not to mention the slavery issue on the floor of the House.
1857 - Fannie Farmer Cookbook standardizes measurements in cooking.
http://memory.loc.gov/ammem/today/mar23.html
1857 – Elisha Otis' first elevator was installed at 488 Broadway, New York City.
1858 - Eleazer A. Gardner of Philadelphia, Pennsylvania obtained a patent on an "improvement in tracks for city railways." The cable was housed in an underground tunnel with a series of pulleys inside. It was not until 1873 that the cable car began operation on the Clay Street Hill in San Francisco. It was the first cable car put into service anywhere in the world, on an improvement and new patent by Andrew Smith Hallidie for an "endless-wire rope way."
http://www.sfcablecar.com/history.html
1862 - As General George McClellan began the Peninsula campaign to move on the Confederate capital of Richmond, Virginia, Confederate General Stonewall Jackson engaged a larger force of Union troops at Kernstown in the northern Shenandoah Valley of Virginia. Although he ultimately was forced to retreat, the Battle of Kernstown provided a diversion central to the South's military strategy. Fearing an attack on Washington, DC, northern troops were kept around Washington as part of its defense, leaving fewer troops available for the Peninsula campaign.
1867 - The Second Reconstruction Act was passed over President Johnson's veto. It provided for the registration of all qualified voters, who were subsequently to decide on readmittance to the Union.
1868 - University of California was founded in Oakland, CA, until opening its first campus in Berkeley in 1873. In November 1857, the College's trustees began to acquire various parcels of land in what is now Berkeley for a future planned campus outside of Oakland.
http://www.berkeley.edu/about/history/
1872 - "Emperor" Joshua A. Norton is often credited with the idea of bridging the bay between San Francisco and Oakland. His most famous decree­ March 23, 1872, ­which ordered construction of a bridge between Oakland Point and Goat Island, was apparently based upon concepts outlined in several newspaper articles during the early 1870s. Charles Crocker of the Central Pacific Railroad had earlier proposed a railroad bridge from Oakland to San Francisco via Goat Island.
1877 - Mormon zealot John Doyle Lee was executed by a firing squad for masterminding the Mountain Meadows Massacre. In 1857, a wagon train of 127 Arkansas Methodist emigrants, bound for California, were killed by a party of Mormon settlers and Paiute Indians at Mountain Meadows (near Cedar City), Utah.
http://www.pbs.org/weta/thewest/people/i_r/lee.htm
http://www.usu.edu/usupress/individl/johnlee.htm
http://www.lib.utah.edu/spc/mss/accn186/186.html
http://www.onlineutah.com/historylee.shtml
1887 - Sidney Hillman (d. 1946), American labor leader, was born in Lithuania. He was the head of the Amalgamated Clothing Workers of America and was a key figure in the founding of the CIO and in marshaling labor's support for Franklin D. Roosevelt and the Democratic Party.
1889 - President Harrison opens Oklahoma for colonization, creating the great Oklahoma land rush. It quickly grew out of control as
there was no local authority or representative of the federal government in charge. The date set was for April 22 and for white settlers only.
http://digital.library.okstate.edu/chronicles/v020/v020p218.html
http://www.multied.com/Bio/presidents/b_harrison.html
http://www.newadvent.org/cathen/11230c.htm
http://marti.rootsweb.com/land/oklands.html
1911 - National Urban League founded.
http://www.britannica.com/blackhistory/micro/417/36.html
http://www.nul.org/about/mission.htm
1904 - Birthday of actress Joan Crawford (d. 1977), born Lucille Fay LaSueur at San Antonio, TX. Crawford became a Hollywood star with her performance in "Our Chancing Daughters." She won an Oscar in 1945 for her role in "Mildred Pierce." Events of Crawford's life are chronicled in "Mommie Dearest." Other films included "The Women," "Whatever Happened to Baby Jane?" and "Twelve Miles Out." I am confused about the actual dates, but I believe it was in 1947, when my father, Lawrence Menkin, was brought to Hollywood to work on the "Possessed" movie. He had a number of photographs of Joan Crawford and him (she also looked a lot like my mother.) He never said anything about her that I can remember, but he hated the Hollywood scene and the doctoring of the script. After finishing whatever he was brought in for, he was offered another film to work on, but he wanted to go back to New York where he was much better known, and had an offer from Dr. Dumont to work on television shows with Bill Cadigan for the new Dumont television channel, which he said was more exciting. He was born and raised in New York City. I can tell you he did not learn to drive until the early 1950's, so being in California without an ability to drive would certainly also be a deterrent, plus his family stayed in New York while he was working in Hollywood. By the way, Joan Crawford was nominated for an Oscar, but lost it to Loretta Young for "The Farmer's Daughter."
http://www.famoustexans.com/joancrawford.htm
http://www.reelclassics.com/Actresses/Crawford/crawford.htm
1907 - San Francisco Mayor Eugene Schmitz reportedly is considering resigning as chief executive of the city on the condition that he is granted immunity from further prosecution and indictment by the grand jury. Schmitz is being kept in his house at Pierce and Vallejo streets and is constantly watched by details or detectives.
1912 - Residents of Kansas City, Missouri began to dig out from a storm that dumped 25 inches for snow in 24 hours. This snowfall total was nearly twice that of any other storm of modern record in Kansas City before or since that time. A record 40 inches of snow fell during the month of March that year and the total of 67 inches for the winter season was also a record. Olathe, Kansas received 37 inches of snow in the storm establishing a single storm record for the state.
1913 - A vicious tornado hit the city of Omaha, NE. The tornado struck during the late afternoon on Easter Sunday, and in just twelve minutes cut a swath of total destruction five miles long and two blocks wide across the city killing 94 persons and causing 3.5 million dollars property damage.
1917 - Pianist Johnny Guarnieri (d. 1985) birthday, NYC.
http://jagmusic-1.com/Bio.htm
http://entertainment.msn.com/artist/?artist=113789
http://soley.zodchiy.ru/J/Johnny_Guarnieri.html
1924 - Bette Nesmith Graham (d. 1980) was born in Dallas. She was the inventor of white-out, under the brand Liquid Paper. In 1979, she sold Liquid Paper to Gillette for $47.5 million. At the time, her company employed 200 people and made 25 million bottles of Liquid Paper per year.
1926 - Birthday of Martha Wright (d. 2016), Duvall, WA. She is a singer who sang one part 1,080 times for the longest run ever recorded on the Broadway stage. Few remember her name because she succeeded Mary Martin as Nellie Forbisch in "South Pacific."
http://en.wikipedia.org/wiki/Martha_Wright_(actress)
1929 – The first man to run a mile under 4 minutes, Sir Roger Bannister, was born in Harrow, England. He achieved this feat on May 6, 1954 at Oxford in 3 min 59.4 sec. The record was broken 46 days later.
1932 - Birthday of guitarist/harmonica player Louisiana Red born Iverson Minter (d. 2012) in Vicksburg, MS.
http://www.eharmonica.net/iverson%20minter.htm
http://www.oldies.com/artist/biography.cfm/id_339.html
1938 - Birthday of vibes player Dave Pike (d. 2015), Detroit, MI.
http://www.ubiquityrecords.com/dave_pike.html
http://www.fantasyjazz.com/catalog/pike_d_cat.html
http://www.hipwax.com/music/patch/vibes_dp.html
1938 – MLB Commissioner Landis freed 74 St. Louis Cardinals minor leaguers, among them Pete Reiser, in yet another attempt to halt the farm system cover-up. Brooklyn GM Larry MacPhail made a pact with his St. Louis counterpart, Branch Rickey to take the as-yet unknown Reiser and swap him back in the future, but the young outfielder's ability is too great to hide.
1942 - The first Japanese-Americans evacuated by the U.S. Army during World War II arrived at the internment camp in Manzanar, Calif.
1944 - Woody Herman waxes homogenized protest "Milkman Keep Those Bottles Quiet," making his last appearance with the Herd in Grand Meadow, Minnesota.
1945 - CARTER, EDWARD A., JR., Medal of Honor
Rank: Staff Sergeant. Citation: For extraordinary heroism in action on 23 March 1945, near Speyer, Germany. When the tank on which he was riding received heavy bazooka and small arms fire, Sergeant Carter voluntarily attempted to lead a three-man group across an open field. Within a short time, two of his men were killed and the third seriously wounded. Continuing on alone, he was wounded five times and finally forced to take cover. As eight enemy riflemen attempted to capture him, Sergeant Carter killed six of them and captured the remaining two. He then crossed the field using as a shield his two prisoners from which he obtained valuable information concerning the disposition of enemy troops. Staff Sergeant Carter's extraordinary heroism was an inspiration to the officers and men of the Seventh Army Infantry Company Number 1 (Provisional) and exemplifies the highest traditions of the Armed Forces.
1946 - Top Hits
"Oh, What It Seemed to Be" - The Frankie Carle Orchestra (vocal: Marjorie Hughes)
"Personality" - Johnny Mercer
"Day by Day" - Frank Sinatra
"Guitar Polka" - Al Dexter
1950 - "Beat the Clock" premiered on television. On this game show from the team of Mark Goodson and Bill Todman, couples performed stunts within a specified time period (usually under 60 seconds) with the winners being given a chance to try a special stunt to win a great prize. Special stunts were very difficult, and the same one was attempted every week until a couple got it right. In 1952, James Dean got his first TV job testing stunts and warming up the audience. Bud Collier was the host, assisted by Roxanne (real name Dolores Rosedale). A 1969 syndicated version hosted by Jack Narz and then by Gene Wood had celebrities to help the contestants. A 1979 revival was hosted by Monty Hall.
1952 - Bill Mosienko of the Chicago Blackhawks set an NHL record by scoring three goals in 21 seconds in a game against the New York Rangers. Mosienko scored at 6:09, 6:30 and 6:30 of the third period against goalie Lorne Anderson. Chicago won, 7-6.
1954 - Top Hits
"Make Love to Me!" - Jo Stafford
"Cross Over the Bridge" - Patti Page
"Wanted" - Perry Como
"Slowly" - Webb Pierce
1954 – Luigi "Geno" Auriemma, head coach of women's basketball at the University of Connecticut, was born in Montella, Italy. He emigrated with his family to Norristown, PA when he was seven years old, and spent the rest of his childhood there. He has led UConn to eleven NCAA Division I national championships, a feat only matched by John Wooden, and has won six national Naismith College Coach of the Year awards. Auriemma was also the head coach of the US women's national basketball team from 2009 to 2014, during which time his teams won the 2010 and 2014 World Championships and the gold medal at the 2012 Summer Olympics. His career record as a head coach, all at UConn since 1986, is 1010–135 (.882). UConn also holds the NCAA record of most consecutive wins, 111, (2014-17). Since the beginning of the 2013-14 season, UConn has 171-2 record and are 19-0 in the 2017-18 season.
1955 - Elvis Presley auditions for TV's Arthur Godfrey's Talent Scouts, where he plays "Good Rockin' Tonight." His performance is weak and the show's producers turn him down.
1958 - A teenage quartet from Hollywood, California who called themselves The Four Preps saw their first big hit, "Twenty-Six Miles (Santa Catalina)" peak at #2 on the Hot 100. They would go on to place six more songs in the Top 40 over the next four years, including "Big Man" (#3) and "Down by the Station" (#13).
1959 - The Skyliners, a five-member group from Pittsburgh, Pennsylvania, entered the Billboard Pop chart for the first time with the now classic doo-wop hit, "Since I Don't Have You." The song will be their biggest success, reaching #12. Joe Rock would later say that he was upset about a girl who had just left him and wrote most of the lyrics while sitting in his car between stoplights.
1962 - Top Hits
"Hey! Baby" - Bruce Channel
"Midnight in Moscow" - Kenny Ball & His Jazzmen
"Don't Break the Heart that Loves You" - Connie Francis
"That's My Pa" - Sheb Wooley
1963 - The Beatles' first LP, "Please, Please Me," was released in Britain. The album included the title song, which had topped the British chart a month earlier. The LP, with the exception of the title song, was recorded in one 13-hour session on February 11th. Other hits included in the Beatles' first album included "Love Me Do," "I Saw Her Standing There," "Do You Want To Know a Secret?" and "Twist and Shout."
1963 - The Beach Boys release "Surfin U.S.A."
1964 - IBM vastly underestimates System/360 demand. IBM told reporters that the company expected to install 5000 units of its new computer line, System/360, in the next five years. The company vastly overshot its goals, installing 25,000 by 1969. During the first two years of the new product line's production, the company could fill only about half of the nine thousand orders it received. The System/360 line was the first series of compatible computers. Previous computers were custom-built for each customer and required individual programming. The product line, which cost $5 billion to develop, fostered IBM's dominant position in the computer industry.
1964 - Elvis Presley received his discharge from the US Army Reserve. He had left active duty in February, 1960.
1965 - Astronaut John Young became the first person to eat a corned beef sandwich in space. Young snuck the sandwich on board to supplement his meals of dehydrated foods, including powdered fruit juice.
1970 - Top Hits
Bridge Over Troubled Water - Simon & Garfunkel
The Rapper - The Jaggerz
Give Me Just a Little More Time - Chairmen of the Board
The Fightin' Side of Me - Merle Haggard
1971 - FITZMAURICE, MICHAEL JOHN, Medal of Honor
Rank and organization: Specialist Fourth Class, U.S. Army, Troop D, 2d Squadron, 17th Cavalry, 101st Airborne Division. Place and date: Khe Sanh, Republic of Vietnam, 23 March 1971. Entered service at: Jamestown, N. Dak. Born: 9 March 1950, Jamestown, N. Dak. Citation: For conspicuous gallantry and intrepidity in action at the risk of his life above and beyond the call of duty. Sp4c. Fitzmaurice, 3d Platoon, Troop D, distinguished himself at Khe Sanh. Sp4c. Fitzmaurice and 3 fellow soldiers were occupying a bunker when a company of North Vietnamese sappers infiltrated the area. At the onset of the attack Sp4c. Fitzmaurice observed 3 explosive charges which had been thrown into the bunker by the enemy. Realizing the imminent danger to his comrades, and with complete disregard for his personal safety, he hurled 2 of the charges out of the bunker. He then threw his flak vest and himself over the remaining charge. By this courageous act he absorbed the blast and shielded his fellow-soldiers. Although suffering from serious multiple wounds and partial loss of sight, he charged out of the bunker, and engaged the enemy until his rifle was damaged by the blast of an enemy hand grenade. While in search of another weapon, Sp4c. Fitzmaurice encountered and overcame an enemy sapper in hand-to-hand combat. Having obtained another weapon, he returned to his original fighting position and inflicted additional casualties on the attacking enemy. Although seriously wounded, Sp4c. Fitzmaurice refused to be medically evacuated, preferring to remain at his post. Sp4c. Fitzmaurice's extraordinary heroism in action at the risk of his life contributed significantly to the successful defense of the position and resulted in saving the lives of a number of his fellow soldiers. These acts of heroism go above and beyond the call of duty, are in keeping with the highest traditions of the military service, and reflect great credit on Sp4c. Fitzmaurice and the U.S. Army.
1973 - "Concentration," the longest-running game show in television, starring Hugh Downs, came to an end after 15 years on NBC. A syndicated version without Downs aired, but did not last long.
1973 - Jason Kidd, NBA basketball player and former head coach of the Milwaukee Bucks, was born in San Francisco, CA.
1973 - "Derek and the Dominos in Concert," the two-record set released well over a year after the short-lived group's break-up, goes gold.
1974 - Cher hit the top of the music charts when "Dark Lady" reached the #1 for a one-week stay. Other artists sharing the spotlight during that time included: Terry Jacks, John Denver, Blue Swede, Elton John and MFSB.
1975 - San Francisco's Kezar Stadium is the site for a Bill Graham-run benefit show called SNACK (Students Need Athletics, Culture and Kicks). The Show features the Tower of Power, the Grateful Dead, Jefferson Starship, Joan Baez, Graham Central Station, Neil Young and special guest Bob Dylan. It's to raise money for the San Francisco school system which recently canceled most sports and after-hour activities because of a $3-million budget deficit. Almost $200,000 is raised, but it's really not needed because the day before the event, an announcement is made that through a financial adjustment, $2.1 million has been "found."
1977 - No. 1 Billboard hit: "Rich Girl,'' Daryl Hall & John Oates. Hall and Oates met in 1969 in a service elevator while trying to escape a fight between rival gangs at a record hop in Philadelphia's Adelphi Ballroom.
1977 - The first of "The Nixon Interviews" (12 will be recorded over four weeks) was videotaped with British journalist David Frost interviewing former President Richard Nixon about Watergate and the tapes.
1978 - Top Hits
"Night Fever" - Bee Gees
"Stayin' Alive" - Bee Gees
"Lay Down Sally" - Eric Clapton
"Mamas Don't Let Your Babies Grow Up to Be Cowboys" - Waylon & Willie
1981 - No. 1 Billboard hit: "Rapture,'' Blondie. The song is the first rap song to reach No. 1.
1981 – The Supreme Court ruled that states could require, with some exceptions, parental notification when teenage girls seek abortions.
1983 - Barney Clark died after living almost 112 days with an artificial heart. The heart, made of polyurethane plastic and aluminum, was implanted in Clark at the University of Utah Medical Center, Salt Lake City, Dec. 2, 1982. Clark was the first person ever to receive a permanent artificial heart. Born at Provo, UT, Jan 21, 1921, Clark was 62 when he died.
1983 - No. 1 Billboard hit: "Billie Jean,'' Michael Jackson. The song is the first No. 1 single from "Thriller,'' the best-selling album of all time.
1983 - In his "Star Wars" speech, Pres. Ronald Reagan proposes a space-based system to blast incoming missiles out of the sky -- just like the 1940 film "Murder in the Air," whose hero, Secret Service Agent Brass Bancroft (played by Ronald Reagan!), gets involved with the "Inertia Projector," a death ray that can zap planes.
1985 - Former Creedence Clearwater Revival front man John Fogerty went to #1 on the US album chart with "Centerfield." "Centerfield" is the title track from that album and it is now commonly played at baseball games across the United States. Along with "Take Me Out to the Ballgame," it is one of the best-known baseball songs. In 2010, John Fogerty became the only musician to be celebrated at the Hall of Fame Induction Ceremony when "Centerfield" was honored by the National Baseball Hall of Fame. "…put me in coach, I'm ready to play today…"
1985 - Musician Billy Joel married model Christie Brinkley in a private ceremony held in New York City. They announced in April, 1994 that they had separated.
1986 - Top Hits
"These Dreams" - Heart
"Secret Lovers" - Atlantic Starr
"Rock Me Amadeus" - Falco
"What's a Memory like You" ("Doing in a Love like This") - John Schneider
1987 - A 3-day snowstorm commenced over the central Plains. It left amounts exceeding one foot in a south to north band from the Texas Panhandle to South Dakota. Blizzard conditions prevailed with winds gusting to 78 mph at Dodge City, Kansas and Altus, Oklahoma. Pampa, Texas was buried under 20 inches of snow, the worst in the area in at least 70 years. 24 inches of snow was recorded at Neligh, Nebraska.
1987 - "The Bold and the Beautiful" premiered on TV. A continuing daytime serial created by William Bell and Lee Phillip Bell to be "young and hip." It is set in the fashion industry of Los Angeles with two central families, the Logans and the Forresters. The cast has included, as the Forresters: John McCook, Susan Flannery, Clayton Norcross, Jeff Trachta, Ronn Moss, Teri Ann Linn, Colleen Dion and as the Logans: Robert Pine, Judith Baldwin, Nancy Burnett, Nancy Sloan, Carrie Mitchum (granddaughter of Robert), Ethan Wayne (son of John), Brian Patrick Clarke, Katherine Kelly Lang and Lesley Woods. Other cast members include Jeff Conaway, Tippi Hedren and Hunter Tylo.
1989 - After 33 years, 59-year-old Dick Clark retired from hosting the television program, "American Bandstand." It aired in various versions from 1952 to 1989. "American Bandstand" premiered locally in late March, 1950 as "Bandstand" on Philadelphia television station WFIL-TV Channel 6, as a replacement for a weekday movie that had shown predominantly British films. Clark pitched the show to ABC president Thomas Moore and, after some badgering, the show was picked up nationally, becoming "American Bandstand" on August 5, 1957. Freddy "Boom Boom" Cannon holds the record for most appearances at 110.
1990 - An upper level storm system produced heavy snow in the Lower Missouri Valley. Snowfall totals ranged up to nine inches at Kansas City, MO, with eight inches reported at Falls City, NE, Columbia, MO and Saint Louis, MO. Thunderstorms produced heavy snow in the Kansas City area during the evening rush hour.
1990 - Gambler Howard Spira was arrested for extorting money from New York Yankees owner George Steinbrenner, who paid Spira $40,000 in January to uncover dirt on Yankees start, Dave Winfield. The Commissioner suspended Steinbrenner because of his relationship with the unsavory character. Oddly, it was during Steinbrenner's suspension with the club under the guidance of GM Gene Michael, that the nucleus of the 90s dynasty was signed. The so-called Core Four – Derek Jeter, Mariano Rivera, Andy Pettitte and Jorge Posada - came to the Yankees in this period and joined CF Bernie Williams as the backbone of those championships in 1996, 1998-2000, and 2009.
1991 - Elton John joins George Michael onstage at London's Wembley Arena for a duet on the 1974 hit "Don't Let the Sun Go down on Me." The 'live' version will be released as a single and top the charts on both sides of the Atlantic next December. Michael will donate $500,000 from the royalties to various charities.
1991 - WLAF Makes its Debut: The World League of American Football, part of a marketing attempt by the National Football League to extend the game's popularity in Europe, made its début as the London Monarchs defeated the Frankfurt Galaxy, 24-11.
1993 - During a surprise concert in Red Bank, New Jersey, Bruce Springsteen ripped off his shirt and offered a version of Billy Ray Cyrus's "Achy Breaky Heart." Springsteen told his audience that it was a "damn good" tune. The surprise show, which benefited a local theatre and a food bank, was a warm-up for a European tour.
1994 - Wayne Gretzky of the Los Angeles Kings broke Gordie Howe's National Hockey League career record with his 802nd goal.
1998 - The movie, "Titanic," won a record-tying 11 Oscars at the 70th Annual Academy Awards (tying the number of awards won by "Ben-Hur" in 1959). Comedian/actor Billy Crystal kept the crowd at the Shrine Auditorium, Los Angeles, and the millions watching on TV, in stitches as "Titanic" (James Cameron, Jon Landau, producers) won Best Picture; Best Director (James Cameron); Best Cinematography (Russell Carpenter); Best Art Direction-Set Decoration (Peter Lamont [art director], Michael Ford [set decorator]); Best Costume Design (Deborah Lynn Scott); Best Sound (Gary Rydstrom, Tom Johnson, Gary Summers, Mark Ulano); Best Film Editing (Conrad Buff IV, James Cameron, Richard A. Harris); Best Effects/Sound Effects Editing (Tom Bellfort, Christopher Boyes); Best Effects/Visual Effects (Robert Legato, Mark A. Lasoff, Thomas L. Fisher, Michael Kanfer); Best Music/Original Dramatic Score (James Horner); and Best Music/Song (James Horner [music] and Will Jennings [lyrics] for "My Heart Will Go On," performed by Céline Dion). Jack Nicholson and Helen Hunt took top acting honors as the misanthropic writer and the waitress who softens his heart in "As Good as it Gets." The Best Supporting Actor Oscar went to Robin Williams for "Good Will Hunting" and Best Supporting Actress was Kim Basinger for her "L.A. Confidential" part (Lynn Bracken: "Merry Christmas to you, officer.")
www.infoplea
http://ww se.com/ipa/A0748303.html
1998 - The National Football League awarded an expansion franchise to the City of Cleveland. The team is called the Browns, as was Cleveland's former team, which relocated to Baltimore and became the Ravens. The city of Cleveland had successfully sued to maintain the Browns name.
2004 - An album Paul Simon recorded in 1965 that has never saw the light of day in America gets its first official release there. "The Paul Simon Songbook," previously only available as an import and long out-of-print even in that form, is released via Columbia/Legacy. The original 12-track album was recorded in the wake of the lukewarm response afforded Simon & Garfunkel's 1964 debut, "Wednesday Morning 3 A.M."
2007 - A trailer is thrown through a bowling alley as a tornado moves through Clovis, NM. About 100 homes and businesses are destroyed, at least three schools are damaged and telephone poles are snapped. Thirteen tornadoes struck a dozen communities along the New Mexico/Texas border. Two people were critically injured.
2010 - President Barack Obama signed into law the $989 billion Affordable Care Act, the most sweeping federal legislation since Medicare was passed in 1965.
2011 - A series of tornadoes is spawned from severe thunderstorms in Pennsylvania. In Hempfield Township, dozens of homes and a high school auditorium where students are rehearsing a play are severely damaged.
2013 – By a vote of 50-49, the Senate passed its first budget in four years.
2015 – Iconic Hillerich & Bradsby, which has manufactured the Louisville Slugger bats for 130 years, sold the brand to the rival Wilson Sporting Goods Company for $70 million. The bats will continue to be produced in Louisville and the Louisville Slugger Museum will also remain open.
NCAA Basketball Champions:
1948 - Kentucky
1957 - North Carolina
1963 – Loyola, Chicago
1968 - UCLA
-------------------------------------------------------------

SuDoku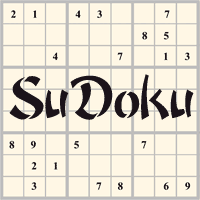 The object is to insert the numbers in the boxes to satisfy only one condition: each row, column and 3x3 box must contain the digits 1 through 9 exactly once. What could be simpler?
http://leasingnews.org/Soduku/soduko-main.htm
--------------------------------------------------------------

Daily Puzzle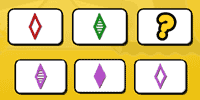 How to play:
http://www.setgame.com/set/puzzle_frame.htm
Refresh for current date:
http://www.setgame.com/set/puzzle_frame.htm
--------------------------------------------------------------


http://www.gasbuddy.com/
http://www.gasbuddy.com/GB_Map_Gas_Prices.aspx
http://www.gasbuddy.com/GB_Mobile_Instructions.aspx
--------------------------------------------------------------

Weather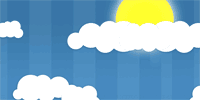 See USA map, click to specific area, no commercials
--------------------------------------------------------------

Traffic Live---
Real Time Traffic Information
You can save up to 20 different routes and check them out with one click,
or type in a new route to learn the traffic live
--------------------------------