Senior Secondary Market Officer
Walnut Creek, California
Work with secondary market syndication sources of leasing transactions. Minimum three years leasing experience & knowledge equipment leasing underwriting; to learn more and apply: click here.


Tuesday, May 2, 2006
Teacher's Day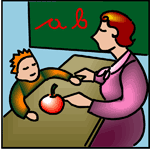 (see other calendar events )
Headlines---
Award at Dana Point Conference
Classified Ads---Credit
Archives from the Past-May 2, 2000
#1—Kropschot Announcement
#2 -- Bennett 30 Year Sentence
NorVergence Scandal Getting "Warmer"
Luke Sentenced for bank fraud
Classified Ads---Help Wanted
Top Stories--April 24-28
MachineryLink New Facility
Repo growth ignites
Quartucio Sr. VP Toyko Leasing
More Pain for Lower-Rated CMBS
PB Sells Oce Imagistics Portfolio
Lemar/Taylor Join Main Street Bank
CIT Aerospace/Defense Finance Group
News Briefs---
You May have Missed---
Sports Briefs---
"Gimme that Wine"
Calendar Events
Today's Top Event in History
This Day in American History
Spring Poem
######## surrounding the article denotes it is a "press release"
-------------------------------------------------------------------------------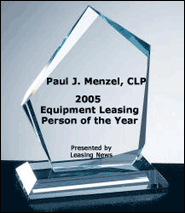 To be presented this Friday at the noon luncheon of the United Association of Equipment Leasing Conference in Dana Point,
California by Christopher "Kit" Menkin, editor/publisher Leasing News.
-------------------------------------------------------------------------------
Classified Ads---Credit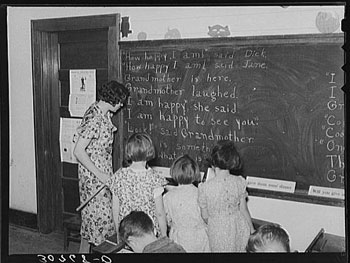 1937---Rural schoolchildren and teacher. Williams County, North Dakota.
Atlanta, GA.
10 yrs experience in credit/collections/recovery/documentation in the leasing industry. P&L responsibility, team builder & strong portfolio mgnt skills.
email: mortimerga@adelphia.net
Boston Ma.
Challenging position where my skills, professional experience, organization, leadership, strategic thinking, creativity, energy, passion, competitive nature will enable me to define opportunities and personal development.
Email: bernd.janet@verizon.net
Corona, CA.
VP credit Consumer Credit prime/sub prime Auto lending/leasing/mortgages. 20+yrs exp. If you are looking for someone to affect the bottom line I am that person. Will relocate. Email:amosca2000@yahoo.com
Fort Lee NJ.
3 Years Experience.Credit/Documentation. Looking in NJ/NY.
Email: angitravis@mail.com
Irvine, CA.
I have over 16 years of Credit/Collection experience in the finance industry. Prompt results, extremely effective and knowledgeable, professional, excellent manager and team player.
Email: newportresources@sbcglobal.net
Los Angeles, CA.
Over 15 years experience in Credit/Operations with Small Ticket and transactions up to $500,000.00. CLP, with excellent relationships with most major lenders.
Email:jonbh123@earthlink.net
New Jersey, N.J.
Credit Analyst with 10+ years experience in small-ticket lending up to $500,000. Experience with both vendor-direct and with brokers.
Email: b.leavy@worldnet.att.net
New York, NY.
V.P. Credit & Collections w/23 years exp.looking for a situation where I can utilize my varied & extensive knowledge of credit/collections/risk-management & leasing.
Email:rcouzzi@yahoo.com
Sausalito, CA.
Sr. Corp. officer, presently serving as consultant, fin. service background, M&A, fund raising, great workout expertise, references
Email: nywb@aol.com
Orange, CA.
Credit/Operations Manager, 15 years exper., looking for a new home. Have handled both middle/ large ticket transaction, plus muni & international finance.
email: equiplender@aol.com
Senior Credit Officer
experienced in middle-market leasing; structured, vendor and 3rd party to the fortune 1000. Proactive team builder, originations capable with strong work ethic.
Email: kyletrust@hotmail.com
For a full listing of all "job wanted" ads, please go to:
http://64.125.68.91/AL/LeasingNews/JobPostings.htm
To place a free "job wanted" ad, please go to:
http://64.125.68.91/AL/LeasingNews/PostingForm.asp
------------------------------------------------------------------------------
Archives from the Past---May 2, 2000
#1—Kropschot Announcement
Good News!!!!! See Bruce at the UAEL S.F. Conference This Weekend ! ! ! BRUCE KROPSCHOT RE-ESTABLISHES KROPSCHOT FINANCIAL SERVICES Bruce Kropschot announced today that he has re-established Kropschot Financial Services, which he founded in 1986 as a merger and acquisition advisory firm for the equipment leasing and financing industry.
Mr. Kropschot left the firm in late 1997 to become Vice Chairman - Mergers and Acquisitions of UniCapital Corporation, which he helped acquire 17 equipment casing businesses. and go public in May 1998 in the largest roll-up initial public offering ever
Effective April 1.2000, Mr. Kropschot retired from UniCapital Corporation, where he was also President of UniCapital Business Credit Group.
Under Mr. Kropschot's leadership. Kropschot Financial Services arranged over 125 acquisitions of equipment leasing and specialty finance businesses from 1986 through 1997 and was ranked as the leading provider of merger and acquisition advisory services in this sector, Mr. Kropschot stated, "I am pleased to be devoting again all of my attention to M&A activities.
"There is a need for an advisory firm that understands the opportunities and the challenges unique to the equipment leasing market. When representing owners in the sale of their businesses. Kropschot Financial Services will riot only be looking to maximize the sale price but also to find a buyer under whom the business and its employees can achieve their potential. When representing acquisition searches for buyers, we will utilize our vast knowledge of the leasing industry and its many participants to locate those companies that best fit the defined acquisition parameters. The firm will also arrange financing for equipment leasing and specialty finance companies and perform business valuations.
Mr. Kropschot indicated that Kropschot Financial Services would soon be making an announcement regaining other key executives who will be joining the firm. Bruce Kropschot has been in the equipment leasing industry for nearly 30 years.
Prior to founding Kropschot Financial Services, he was Executive VP of HBE Leasing Corporation and President and an owner of Master Lease Corporation (now known as De Lage Landen Financial Services). He is a CPA and holds BBA and MBA degrees in accounting and finance from the University of Michigan. He has served on the Board of Directors of the Equipment Leasing Association of America, United Association of Equipment Leasing and Eastern Association of Equipment Lessors and is a founding member of International Merger & Acquisition Professionals, an organization of leading M&A intermediaries located throughout North America and Europe Mr. Kropschot can be reached in his Stuart, FL. office at (772-228-9808) or through e-mail at bkropschot@aol.com. See Bruce at the UAEL S.F. Conference This Weekend ! ! !
(Unfortunately Bruce will not be at the Dana Point Conference:
"Kit--Sorry I won't be able to attend the UAEL convention. It conflicts with the reunion of my college baseball team. (We won the College World Series in 1962 by beating your local Santa Clara team in a 15 inning thriller.)"
Bruce Kropschot
Kropschot Financial Services
70 Beachside Drive, #101
Vero Beach, FL 32963
(772) 228-9808
--
#2 -- Bennett 30 Year Sentence
(Six years ago a larger scandal than NorVergence with a total of $700 million, 12,000 scammed )
Bennett Receives 30-Year Prison Sentence
By Colleen DeBaise, Dow Jones Newswires
Patrick Bennett, the accused mastermind of one of the biggest Ponzi schemes in U.S. history, was sentenced Friday (4/28/00) to 30 years in prison. Bennett was chief financial officer of the family-owned Bennett Funding Group, a Syracuse, NY, firm that allegedly bilked some 12,000 people out of $700 million.
U.S. District Judge John S. Martin postponed sentencing several times to allow Bennett and his wife, Gwen, more time to turn over assets to a trustee for the investors.
Last month, the judge offered to sentence Bennett to 20 years on the condition he turn over additional assets, such as the sprawling upstate New York horse farm registered in his wife's name. But Judge Martin said in Manhattan federal court that Bennett had failed to turn over assets and that "damage was done, and continues to be done, to people who lost life savings while [Gwen Bennett] lives in luxury." Before the sentencing, Bennett called the judge's handling of the case "illegal, unethical and un-American" and continued to maintain his innocence.
Bennett was convicted in June on 42 counts of fraud and money-laundering, although the jury deadlocked on 11 counts, including the securities-fraud charge related to the pyramid scheme. He was ordered to forfeit $109 million, the amount of money he was found guilty of laundering. His attorney, Michael D. Pinnisi, said Bennett would appeal the conviction and sentence. Because he wasn't convicted on the most serious charges, Bennett should only have received a sentence of a few years, Pinnisi said.
Prosecutors said Bennett used his company to sell securities based on phony office-equipment leases. Bennett Funding filed for bankruptcy protection in 1996.
-----------------------------------------------------------------------
NorVergence Scandal Getting "Warmer"
by Christopher Menkin
Arizona Attorney General Terry Goddard sent out a press release letting his constituents know his staff made a settlement with Popular Leasing USA Inc. "…that could result in more than $200,000 in debt forgiveness to nine Arizona customers regarding NorVergence leases."
Illinois received 48.2% and New York 67% or 467 accepted the settlement by their AGs' offices. Popular, IFC Credit, Partner's Equity, and Sterling Bank, among others, did not reach a settlement.
Perhaps Arizona will be different as Popular has over 300 in Missouri they are taking to court on the same matter. How Popular can settle here, but not there, is perhaps a business decision and not one of ethics?
Now before some of the readers say this column is anti-leasing company, remember CIT, Wells Fargo, US Bancorp, and others who took the high road, made the better business and ethical decision.
There were some other smaller companies who did the same.
In the State of Washington one major leasing company turned down the second NorVergence lease application, after their operation department question the same piece of equipment in the second lease costing almost double. When the telephone service was cut off on the first lease, after NorVergence filed bankruptcy, the Washington State leasing company told Leasing News they settled the lease contract amicably.
Now that we mentioned IFC Credit, remember their attorney Vincent Borst, principal at Askounis & Borst, P.C.. Chicago, Illinois, wrote Leasing News, ""More to the point, IFC considers those assertions to be sanctionable against counsel, and slanderous against IFC. If you assist in slandering IFC's reputation by publishing these wholly unsubstantiated assertions, IFC will take all available legal steps against you to recoup the undoubted damage to its reputation your article will cause, including suit against you in a Court of appropriate jurisdiction."
Well, Superior Judge Sally Montgomery who already ruled on the case against IFC Credit, appears to be reviewing what IFC Credit didn't like us reporting: charges of perjury---centered around previous testimony on money owed, hold backs, and other legal opinions. Leasing News was informed by two reliable sources that Patrick A. Witowski, Executive Vice President of Operations, was "ordered" to appear before Judge Montgomery regarding specific accounting questions, particularly in connection with previous testimony in her court.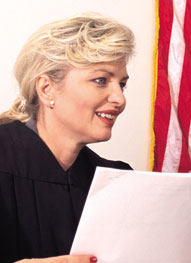 Judge Sally Montgomery
Judge Montgomery ruled earlier for the NorVergence lessee ".... properly cancelled the Lease with NorVergence. IFC takes nothing on it's counterclaim. SOS shall recover court costs and reasonable attorney fees in the amount of $45,000.00 for trial, $30K for appeal, and $15 K for a petition for review to the Supreme Court of Texas, and $15K for responding to any unsuccessful appeal by IFC to the Supreme Court of Texas in the event the petition for discretionary review is granted per the parties stipulation."
Leasing News has attempted to obtain comments from IFC Credit instead of "warnings" from their attorney. We certainly want to air the facts and all sides to the story fairly.
Remember the game with your eyes closed and you have to find something that is hidden, and you get "warmer" or "colder." As you get further away, you are told "colder." As you get closer, it is you are "warm" and then "warmer" or "colder," depending on how close you are to what is hidden.
The Federal Trade Commission Civil Investigative Demand (CID) issued to IFC Credit Corporation, Morton Grove, Illinois, is about to get real hot, according to a well informed source. The material sought reportedly is going from "warmer" to "hotter."
Speaking of the law profession, certainly many ears should been burning from what is being discussed at the ELA legal forum in its third day at The Palace Hotel in San Francisco, California. This is a gathering of the top professional leasing attorneys employed by the top companies.
One of the defense attorneys told Leasing News, in a confidential manner, that he believes the officers at IFC Credit should have their own private counsel, not corporate counsel.
Texas Law:
§ 37.03. AGGRAVATED PERJURY. (a) A person commits an offense if he commits perjury as defined in Section 37.02, and the false statement:
(1) is made during or in connection with an official proceeding; and
(2) is material.
(b) An offense under this section is a felony of the third degree.
Acts 1973, 63rd Leg., p. 883, ch. 399, § 1, eff. Jan. 1, 1974.
Amended by Acts 1993, 73rd Leg., ch. 900, § 1.01, eff. Sept. 1, 1994.

http://www.capitol.state.tx.us/statutes/pe.toc.htm
THE PUNISHMENT?
§ 12.34. THIRD DEGREE FELONY PUNISHMENT. (a) An individual adjudged guilty of a felony of the third degree shall be punished by imprisonment in the institutional division for any term of not more than 10 years or less than 2 years.
(b) In addition to imprisonment, an individual adjudged guilty of a felony of the third degree may be punished by a fine not to exceed $10,000.
Acts 1973, 63rd Leg., p. 883, ch. 399, § 1, eff. Jan. 1, 1974.
Renumbered from V.T.C.A., Penal Code § 12.33 by Acts 1973, 63rd
Leg., p. 1124, ch. 426, art. 2, § 2, eff. Jan. 1,1974. Amended by
Acts 1989, 71st Leg., ch. 785, § 4.01, eff. Sept. 1, 1989; Acts
1990, 71st Leg., 6th C.S., ch. 25, § 7, eff. June 18, 1990; Acts
1993, 73rd Leg., ch. 900, § 1.01, eff. Sept. 1, 1994.
----------------------------------------------------------------
Luke Sentenced to prison for bank fraud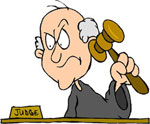 Paul B. Luke, CPA 50, of Omaha, Nebraska, was sentenced to one year in prison, three years of supervised release and $1.2 million in restitution on Friday, April 29 th , in U.S. District Court in Tacoma for Bank Fraud. Luke was Director of Finance, and later Marketing Director, at T&W Leasing, a Tacoma corporation in the business of leasing commercial equipment to businesses. He had been very active in several equipment leasing associations at one time.
According to records in U.S. District Court in Tacoma, Luke created a fraudulent lease agreement in order to draw more than $1 million from a line of credit T&W had with Bank of America. The money was used to pay T&W's employees, and the company later defaulted on the $1.2 million loan and went out of business.
" T&W, Tacoma, Washington ( 8/2001) Mike Price, formerly of T&W Leasing, Resigns from Westar Financial. (7/2001) T&W Mike Price charged with evading taxes on $3.2 million yacht. (10/2000) filed Chapter 11. Creditors meeting on 12-4-00 Seattle. Case # 00-10868 US Bankruptcy Court Western District of Wash. 206-553-7545. Debtor Attorney-Marc Barreca 206-623-7580."
Price paid $442,661 in restitution and penalties after he pleaded guilty in attempting to evade about $280,000 in state taxes on a 73-foot yacht, the state Department of Revenue said. He also was sentenced to 30 days of community service by King County Superior Court Judge Charles Mertel.
Price was charged with submitting paperwork to the Department of Licensing stating he had paid $53,820 in sales tax on the lesser amount when in fact no sales tax was ever paid. The falsified paperwork enabled Price to dodge more than $280,000 in sales and watercraft excise taxes, prosecutors charged in papers filed July 5.
Price resigned in January 2000 as chairman and CEO of publicly traded T&W Financial, an equipment leasing company that subsequently went out of business.
Prosecutors said Price falsified paperwork to show that he had purchased the boat from a T&W Leasing Co., which they said was fictitious. In fact, he had contracted with Tacoma and Anacortes firms to build the boat for him, according to the charges.
Leasing News List
### Press Release####
UNITED STATES ATTORNEY'S OFFICE
Western District of Washington
According to court records, in November 1999, LUKE created a sham lease agreement in order to draw more than a million dollars from a line of credit T&W had with Bank of America. The agreement called for an affiliated company, Signature Automotive Group, to sell it's assets to T&W for $10 and then lease those assets back from T&W for more than $223,000 per month. This sham lease had no economic value but was used to allow T&W to draw funds from its line of credit. The money was then used to pay T&W's employees. The company later defaulted on the $1.2 million loan. In 2000, T & W declared bankruptcy and went out of business.
In asking for the prison term, prosecutors acknowledged that LUKE "did not personally pocket" the money fraudulently taken from Bank of America. "However, given that he owned approximately one-percent of T&W's stock...(he) did stand to benefit by keeping the business afloat," Assistant United States Attorney Arlen Storm wrote to the court.
The case was investigated by the Federal Bureau of Investigation. Assistant United States Attorney Arlen Storm prosecuted the case.
For additional information please contact Emily Langlie, Public Affairs Officer for the United States Attorney's Office, Western District of Washington at (206) 553-4110.
### Press Release ############################
---------------------------------------------------------------------------
Classified Ads---Help Wanted

Business Development Officer—
Golf Industry
Located in SE region of U.S.
This opportunity with VGM Financial Services (affiliate of TCF Financial Corp.) offers rewards for selling vendors & leasing programs to golf car & turf equipment manufacturers, dealers/distributors & golf clubs. You'll work with VGM Club, largest buying group in golf industry, to facilitate eqpm't financing needs of member courses. BS & 5 yrs vendor/leasing sales exp. req'd, including golf industry eqm't financing. Send resume & letter to: jclark@vgmfs.com



Lease Coordinator, Accurate preparation of equipment lease documentation and funding. Knowledge of leasing industry preferred. email kgoo@celticleasing.com


Portfolio Collection & Customer Service Specialist, Irvine, CA
Small ticket lessor seeks candidates with related work experience in the equipment leasing industry. Candidates must possess strong verbal/written communication and negotiating skills. Competitive comp package and outstanding work environment! Please e-mail resumes: recruiter@gen-cap.com.



Senior Secondary Market Officer
Walnut Creek, California
Work with secondary market syndication sources of leasing transactions. Minimum three years leasing experience & knowledge equipment leasing underwriting; to learn more and apply: click here.


----------------------------------------------------------------------------
Top Stories--April 24-28

Here are the top ten stories most "opened" by readers last week.
(1) Orix Closing U.S. Mid-Market Leasing Department?
http://www.leasingnews.org/archives/April%202006/04-28-06.htm#orix
(2) Commonwealth Capital Founder passes away
http://www.leasingnews.org/archives/April%202006/04-24-06.htm#common
(3) Bank of New York gets "warning" from the Feds
http://www.leasingnews.org/archives/April%202006/04-26-06.htm#feds
(4) Woodring Jumps Ship to Join Dakota Financial
http://www.leasingnews.org/archives/April%202006/04-26-06.htm#ship
(5) Getting Wise to Lies on Resumes
http://www.leasingnews.org/archives/April%202006/04-28-06.htm#wise
(6) Pictures from the Past--2002 "Top Gun" Richard Baccaro
http://www.leasingnews.org/archives/April%202006/04-24-06.htm#past
(7) Sales Makes it Happen--by Bob Teichman, CLP
"Lease Packaging"
http://www.leasingnews.org/archives/April%202006/04-26-06.htm#sales
(8) Last Call: Bernie Boettigheimer Retirement Party
http://www.leasingnews.org/archives/April%202006/04-26-06.htm#party
(9) Citi Commercial Business Group realignment
http://www.leasingnews.org/archives/April%202006/04-28-06.htm#citi
(10) Selling Up by Steve Chriest
"Ending the Crisis in Sales Management"
http://www.leasingnews.org/archives/April%202006/04-28-06.htm#selling
(10) Why I Became a CLP "What the Designation Means"
http://www.leasingnews.org/archives/April%202006/04-24-06.htm
(This is our first "tie" since doing the ten top stories. editor)
-------------------------------------------------------------------------------
MachineryLink New Facility
MachineryLink Inc.'s new facility in Sioux City, Iowa has predicted it will create 100 jobs over the next three years. The company, started in 2000, claims to have the largest private combine fleet in North America, serving a 33-state network. The new facility will begin operations in August as a center for field service, sales, and training support.
MachineryLink expects to begin operations in August.

Repo growth ignites
ABSnet
The $1 trillion ABCP market shows no signs of slowing down, with its low cost of financing and short-term flexibility. Still, professionals in the sector wonder if the surging repurchase agreement market, also known as repos, might one day take a significant bite out of commercial paper business.
For the past couple of years, dealers used commercial paper to fund the super senior tranches of certain asset-backed deals. More recently, however, repos appear to be taking the place of asset-backed commercial paper to fund those securities and CDOs, market sources said.
"A lot of repo money is available, to the extent that repo money could supplant commercial paper," said one person familiar with the market.
Case in point: Credit Suisse brought the $332 million Duke Funding High Grade II to market in January, funding at least part of the deal with repos.
"This is bad for the ABCP dealer community. Repo counter parties are dealing directly with asset sellers and providing funding through that mechanism," said a commercial paper market professional.
True enough; the cost of repos has gotten cheaper in the past two years, said James Croke, a partner in the capital markets department at Cadwalader, Wickersham & Taft. Repo spreads tightened substantially from about Libor plus 20 basis points about two years ago to the single-digit range over that benchmark today, Croke estimated.
Further, the Bankruptcy Abuse Prevention and Consumer Protection Act of 2005 broadened the types of securities that can qualify as collateral in repo agreements. Currently, eligible securities include mortgage loans, mortgage-related securities and certain bankers' acceptances, along with the old standard, government securities.
While some ABS experts acknowledge that the use of repurchase agreements has grown substantially over the last couple of years, they say it poses no substantial foreseeable threat to the asset-backed commercial paper market.
"The commercial paper market has always been an important source of funding for the warehousing of assets, but repurchase agreements were also always an alternative," said Andrew Jones, a managing director at Dominion Bond Rating Service. He added that repurchase agreements used to be the primary sources of funding mortgage collateral before the development of the ABCP market.
Commercial paper conduits became a popular source of warehouse funding in the late 1990s, particularly after the liquidity crunch of 1998, which caused sellers to recognize the benefits of having diverse sources of funding, he said.
Broker dealers, who often provide warehouse funding, typically prefer to pull their credit lines in a liquidity crunch, instead of riding it out. In those situations — and others wherein liquidity dries up — asset-backed commercial paper is an even more important as an alternative funding source, said Jones.
And while spreads on repos have been tightening, commercial paper is historically cheap, and sometimes prices at about six basis points below the benchmark, said Croke.
Repos are more likely to be used by dealers that do not have access to liquidity needed to fund deals with commercial paper, said Devansh Patel, a director in Barclays Capital's CDO structured funds group. "It's another tool in the toolkit," said Patel.
Funding certain high-grade deals with commercial paper has brought a new investor base to the CDO product that traditionally had no access to it, further shoring up commercial paper position as a competitive funding source, he said.
As Croke sees it, the two techniques are compatible, especially because some dealers have figured out that they can use the asset-backed commercial paper markets to fund repo transactions.
"They have figured out ways to enable people to earn a positive spread through refinancing, issuing ABCP," Croke said. "It is a kind of merging of those technologies." — DM
--------------------------------------------------------------------------
Quartucio Named Sr. VP, Marketing for Tokyo Leasing (U.S.A.)
ELTnews
Tokyo Leasing (U.S.A.) Inc., Purchase, N.Y. names George Quartucio to Sr. Vice President of Marketing. In this role he will be responsible for new business development for the newly created small ticket vendor program.
-------------------------------------------------------------------------------
More Pain Expected For Lower-Rated CMBS
ABSnet
Lower-rated U.S. commercial mortgage-backed securities transactions are expected to take more hits in the future, according to a study from Wachovia Securities. The CMBS Default and Loss Study 1995-2005 said BB- and BBB-rated bonds are at risk because the rating agencies have over time reduced credit enhancement on CMBS because of strong loan performance.
While AAA bonds have continued to perform well, cumulative losses over the past 10 years have been around 2.91%, mainly in the BB and BBB area, said Brian Lancaster, senior analyst. "A few years ago these tranches may have had a subordination of 6%, but now that rests between 2-3%," Lancaster said. "The AAAs on the other hand continue to do well because they are the most scrutinized by the rating agencies, investors and underwriters."
The comprehensive study looks at 63,000 loans in 424 CMBS fixed-rate conduit and fusion transactions completed between 1995 and 2005. The study also found that while the largest markets showed the best performance over time, property type is also an important factor. Indeed, delinquencies for offices in secondary markets were almost double those in primary markets. But delinquencies for multifamily properties differ little from primary to secondary markets.
------------------------------------------------------------------------------
### Press Release #############################
Pitney Bowes Sells Oce Imagistics Lease Portfolio

STAMFORD, Conn., -- Pitney Bowes Inc. (NYSE: PBI) today announced the sale of its Oce Imagistics, Inc. lease portfolio for approximately $288 million to De Lage Landen, a subsidiary of the Rabobank Group, that specializes in international asset financing and vendor finance programs. The portfolio consists of leases for document imaging solutions, facsimile systems, copiers and multi-functional systems marketed by Oce Imagistics, a division of Oce N.V. (NASDAQ: OCENY).
The company expects to realize about $210 million of after-tax cash proceeds from the transaction and to recognize an after-tax gain of about $10 million.
The sale of the Oce Imagistics lease portfolio is part of the company's strategy to reduce its exposure to the Capital Services external financing business. The company is currently exploring a range of asset and business disposition alternatives for Capital Services including a spin-off, a sale of the business or a sale of all or a portion of the assets.
Pitney Bowes engineers the flow of communication. The company is a $5.6 billion global leader of mailstream solutions headquartered in Stamford, Connecticut. For more information about the company, its products, services and solutions, visit http://www.pitneybowes.com/.
#### Press Release ###########################
Chuck Lemar and Lee Taylor Join Main Street Bank

KINGWOOD, TEXAS, – Main Street Bank, Kingwood, Texas, announced the appointment of Chuck Lemar as Senior Vice President and Lee Taylor as Vice President of the Health and Fitness Division.
Lemar, whose career spans over 30 years in commercial banking and financial services attended the University of Maryland. Lemar previously served in executive management positions at Orix Credit Alliance, Textron Vendor Financial Services, Transamerica Vendor Finance and Cybex Corporation. His experience includes direct leadership and participation in overall business development with manufacturers, franchises, and end user Affinity groups.
Taylor has worked for 15 years in financial services with leadership positions at Pitney Bowes and IBM Credit. She graduated from Fairfield University with an MBA degree, and holds a BA in Economics from the University of Connecticut.
Tom Depping, Chairman of Main Street Bank stated: "Chuck and Lee are nationally recognized leaders in the health and fitness industry. They make a powerful team committed to providing world class financing programs to this growing industry. We are excited about having them on our team."
Lemar said: "Main Street Bank is committed to serving the financing needs of the health and fitness industry. Getting fit is a way of life for millions of American's. Lee and I are very excited about being part of a bank committed to the success of this very important industry."
Main Street Bank, established in 1984, maintains retail-banking offices in the Houston, Texas market and is a national leader in commercial equipment lease financing.
Chuck and Lee can be contacted at clemar@msnbank.com and ltaylor@msnbank.com.
### Press Release ##########################
Represents CIT's Commitment to Providing Integrated Financial Solutions to the Global Aerospace and Defense Industry
NEW YORK,/ -- CIT Group Inc. , a leading provider of commercial and consumer finance solutions, announced the launch of its Aerospace and Defense Finance Group to provide integrated financial solutions, ranging from traditional balance sheet recapitalizations, leasing and project financings to growth capital and acquisition financing to the global aerospace and defense industry. The Group, led by Patrick Henry Dowling, Managing Director and General Manager, will be responsible for originating corporate finance and advisory services with companies operating worldwide in the aerospace, defense and homeland security industries. The Group will be located in CIT's new global headquarters at 505 Fifth Avenue in New York City.
"Under Pat's leadership, CIT now has an experienced team in place that offers a diverse range of products and services to the aerospace and defense industry," said Jeffrey Knittel, President of CIT Aerospace. "Since joining CIT in late 2005, Pat has expanded the reach of the CIT Aerospace and Defense Finance Group in providing financing solutions which has enabled us to capitalize on our industry relationships and find emerging opportunities in the global aerospace and defense market."
"CIT has a unique, integrated platform and unparalleled industry expertise to provide creative solutions to the aerospace and defense industry," said Pat Dowling, Managing Director and General Manager of CIT Aerospace and Defense. "We are building a global team with offices in North America and London. I am very pleased to most recently welcome aboard Robert Jones and John Donohue, who bring extensive investment banking and financial expertise to our team. They will play a key role in developing advanced financial solutions to meet the strategic objectives of our clients and promote CIT's capabilities throughout the aerospace and defense industry."
As part of the launch of its Aerospace and Defense Group, CIT will host its inaugural Aerospace and Defense Customer Forum on Thursday, May 4th in New York City. FAA Administrator Marion Blakey, General Tommy Franks and The Honorable Jack Kemp, Founder and Chairman, Kemp Partners will keynote the event, while Edward S. Beyer, Executive Advisor to the President of Pratt & Whitney, Carolyn Corvi, Vice President and General Manager, Airplane Production, Boeing Commercial Airplanes, and Barry Eccleston, President & CEO of Airbus North America will lead an industry panel discussion on "Transformation: Opportunities in an Evolving Industry." In addition, Wilson Leach from Aviation International News and Bob Dilenschneider of The Dilenschneider Group will also speak.
Mr. Dowling previously served as Managing Director and Industry Leader, Aerospace and Defense, for GE Commercial and Industrial Finance before joining CIT. Since 1984, he held various positions with GE Commercial Finance focused on serving the aviation industry. Prior to joining GE, Mr. Dowling was employed at The Continental Group and Price Waterhouse. He is a certified public accountant and holds a Bachelor of Science in Accounting from Fordham University and a Juris Doctorate from Pace University School of Law.
Mr. Jones was a Director in the Aerospace & Defense Group at Wachovia Securities prior to joining CIT. He previously held a similar position at CIBC World Markets and brings over 10 years of investment banking experience focused on aerospace and defense. Mr. Jones is a Chartered Financial Analyst, a Series 7 & 63 license holder and a graduate of the University of Western Ontario.
Mr. Donohue was an Associate at GE Commercial Finance before joining CIT where he graduated from the Risk Management Leadership Program and most recently focused on leveraged transactions for private equity sponsors. Prior to this he held several finance roles at American Express before receiving his Masters of Business Administration from Indiana University's Kelley School of Business. Mr. Donohue also holds a Bachelor of Science from Miami University.
About CIT Aerospace
CIT Aerospace provides financing solutions to a broad spectrum of the global aerospace value chain ranging from operators of commercial and business aircraft to manufacturers, suppliers and service providers in the aerospace and defense industries as well as financial institutions. CIT Aerospace manages a fleet of over 300 commercial and business aircraft leased and financed to over 100 airlines around the world.
About CIT
CIT Group Inc. , a leading commercial and consumer finance company, provides clients with financing and leasing products and advisory services. Founded in 1908, CIT has over $65 billion in assets under management and possesses the financial resources, industry expertise and product knowledge to serve the needs of clients across approximately 30 industries worldwide. CIT, a Fortune 500 company and a component of the S&P 500 Index, holds leading positions in vendor financing, factoring, equipment and transportation financing, Small Business Administration loans, and asset- based lending. With its Global Headquarters in New York City, CIT has approximately 6,600 employees in locations throughout North America, Europe, Latin and South America, and the Pacific Rim. For more information, visit http://www.cit.com/ .
### Press Release ############################


News Briefs----
From coast to coast, immigrants say 'we need to be heard'
http://www.usatoday.com/news/nation/2006-05-01-boycott-day_x.htm
Dollar Declines On Trade Deficit Currency Hits 7-Month Low Against Yen
http://www.washingtonpost.com/wp-dyn/content/article/2006/05/01/AR2006050100345.html
Fed Switches to Lower CP Measure
http://www.absnet.net/include/showfreearticle.asp?file=/headlines/aba1.htm
Microsoft and Google Set to Wage Arms Race
http://www.nytimes.com/2006/05/02/technology/02google.html?_r=1&oref=slogin
Wal-Mart says April sales rose 6.8 percent
http://www.usatoday.com/money/industries/retail/2006-05-01-wal-mart-sales_x.htm
Disney Parks Welcome 2-Billionth Guest Today
http://www.prnewswire.com/cgi-bin/stories.pl?ACCT=104&STORY=/www/story/05-02-2006/0004351930&EDATE =
A theater critic looks at the current casts of evening news shows
http://www.accessatlanta.com/news/content/entertainment/tv/stories/0502LVnetworks.html
-------------------------------------------------------------------------------

You May have Missed---
John Daly says he has lost between $50 million and $60 million during 12 years of heavy gambling
http://sfgate.com/cgi-bin/article.cgi?f=/n/a/2006/05/01/sports/s211303D24.DTL

Sports Briefs----
Titans, Ravens talk McNair deal
http://www.tennessean.com/apps/pbcs.dll/article?AID=/20060501/SPORTS01/605010383/1002/SPORTS
Jet's Deal for Leinart fell short
http://www.nydailynews.com/sports/football/story/413608p-349704c.html
Flutie reportedly set to call it quits: Legend eyes broadcasting
http://patriots.bostonherald.com/patriots/view.bg?articleid=137428

"Gimme that Wine"
Vintner Bobby Fetzer drowns rafting in Mendocino
http://www1.pressdemocrat.com/apps/pbcs.dll/article?AID=/20060501/NEWS/605010304/1033/NEWS01
$25 fee to visit/Coppola Gets Serious about Winemaking
http://www.sfgate.com/cgi-bin/article.cgi?f=/c/a/2006/04/30/PKGETHRTUT1.DTL&hw=wine&sn=009&sc=316
Bordeaux opposition fails to damp Paris Tasting
http://www.decanter.com/news/83953.html
Wine Prices by vintage
http://www.winezap.com
http://www.wine-searcher.com/
US/International Wine Events
http://www.localwineevents.com/
Winery Atlas
http://www.carterhouse.com/atlas/\
Leasing News Wine & Spirits Page
http://two.leasingnews.org/Recommendations/wnensprts.htm
Calendar Day

Brothers and Sisters Day

Robert's Rules Day
Anniversary of the birth of Henry M. Robert (General, US Army) author of Robert's Rules or Order, a standard parliamentary guide. Born at Robertville, SC,. Died at Hornell, NY May 11,1923
Teacher Day
------------------------------------------------------------------------------

Today's Top Event in History
1863-General Stonewall Jackson, leading a large part of Gen. Lee's army, delivered a devastating blow on Gen. Hooker's right flank. Reconnoitering with his staff at day's end, Jackson and his group were mistaken for Union soldiers and fired on by their own forces. Jackson's shattered left arm had to be amputated. While he was hospitalized pneumonia set in; his death came on May 10.
http://norfacad.pvt.k12.va.us/project/sjackson/sjackson.htm http://www.waysideofva.com/stonewalljackson/

This Day in American History
1837-birthday of our Sue Robert's relative, Henry M. Robert (General, US Army), author of Robert's Rules of Order, today the standard parliamentary guide.
1853 - Franconi's Hippodrome opened at Broadway and 23rd Street in New York City. The 4,000-seat facility opened in grand style for a hippodrome (an arena for a circus or games) with a chariot-and-ostrich race. It was popular for five years. http://www.nypl.org/research/chss/spe/art/print/exhibits/movingup/no29.htm http://www.public.iastate.edu/~calel/hippo.html
1843-Elijah McCoy was born in Colchester, Ontario. His parents escaped slavery in Kentucky by traveling along the Underground Railroad. This famous African-American inventor is credited with over 50 patents and his lubricating oil and systems were quite famous in its day. His most famous was the McCoy Lubricator. McCoy invented a device to oil the machinery while it was working. It was soon used on engines, train locomotives, on Great Lake steamships, on ocean liners and on machinery in factories. His invention became so popular that no engine or machine was considered complete until it had a McCoy Lubricator. The phrase "The Real McCoy" soon caught on as a way of saying that people were getting the best equipment available.
http://www.bccns.com/elijah.htm
http://www.princeton.edu/~mcbrown/display/mccoy.html http://www.blackinventor.com/pages/elijahmccoy.html
1863-General Stonewall Jackson, leading a large part of Gen. Lee's army, delivered a devastating blow on Gen. Hooker's right flank. Reconnoitering with his staff at day's end, Jackson and his group were mistaken for Union soldiers and fired on by their own forces. Jackson's shattered left arm had to be amputated. While he was hospitalized pneumonia set in; his death came on May 10.
http://norfacad.pvt.k12.va.us/project/sjackson/sjackson.htm http://www.waysideofva.com/stonewalljackson/
1885-Good Housekeeping magazine makes its debut, becoming one of the most popular magazine for decades, setting many styles and standards for its day. It is still popular in this century. http://memory.loc.gov/ammem/today/may02.html
1876- the first baseball players to hit home runs were Ross Barnes of the Chicago White Stockings and Charles Wesley "Baby" Jones of the Cincinnati Reds, at Cincinnati,OH. Chicago won 15-9. ( sorry, books don't tell which hit the first home run. editor ).
1923- the first transcontinental nonstop airplane flight was made by Lieutenants Oakley G. Kelly and John A. Macready of the Navy Air Service. They took off from Roosevelt Field, NY at 11:36pm and arrived at Rockwell Field, Coronado Beach, CA, at 12:26pm the next day, covering a distance of 2,700 miles in 26 hours. http://www.nasm.si.edu/nasm/aero/aircraft/fokker_t2.htm
1903-birthday of Benjamin Spock, pediatrician and author, born at New Haven, CT. His book on childrearing, Common Sense Book of Baby and Child Care later called Baby and Child Care , has sold more than 30 million copies. In 1955 he became professor of child development at Western Reserve University at Cleveland, OH. He resigned from this position in 1967 to devote his time to the pacifist movement. Spock died at San Diego, CA, Mar 15, 1998.
http://www.drspock.com/about/drbenjaminspock/0,1781,,00.html
http://creativequotations.com/one/1007.htm
1908-birthday of "Pinky Lee," born Pincus Leff. Born at St. Paul, MN. When young, Leff had dreams of becoming an attorney, but abandoned the idea when classmates laughed at his lisp. His show business debut was in burlesque in the 1930s. He is best remembered for "The Pinky Lee Show" which telecast from Los Angeles in the early 1950s. Pinky Lee died Apr 3, 1993, at Mission Viejo, CA.
http://www.tvparty.com/lostpinky.html http://www.yesterdayland.com/popopedia/shows/saturday/sa1353.php
1904- singer and actor Bing Crosby was born in Tacoma, Washington. He sang with dance bands from 1925 to 1930, and in 1931 began work in radio and films. Crosby gained enormous popularity for his crooning style, which was ideally suited to the new radio medium. His recording of "White Christmas" is said to be the best-selling record of all time. In 1944, he won an Academy Award for his performance in the film "Going My Way." His other notable films included "The Country Girl" in 1955, "High Society" in '56 and the remake of "Stagecoach" in 1965. Bing Crosby had a lifelong love affair with the game of golf. In 1977, he dropped dead after completing a round on a golf course in Spain.
http://www.globalicons.com/Legends/Crosby/
http://www.crosby.circle.btinternet.co.uk/
http://www.globalicons.com/Legends/Crosby/index.html
1924-birthday of singer/actor Theodore Bikel, Vienna, Austria http://www.bikel.com/
1930-First game of National Negro Baseball League, played in Indianapolis,
http://www.gnofn.org/~mmcgee/baseball/Rube_Foster.htm
http://www.execpc.com/~sshivers/foster.html
http://library.thinkquest.org/3427/data/fosterru.htm
1930--- In Des Moines, Iowa, a Western League contest against Wichita becomes the first night baseball game to be played under permanent lights. The unique event, which draws 12,000 fans instead of the usual 600 patrons, is the beginning of a concept which will spread quickly through the minors and spare many organizations from the on-slaught of the Great Depression.
1931- Jazz organistRichard "Groove" Holmes Birthday
http://www.duke.edu/~mbc5/
http://theatreorgans.com/grounds/groove/holmes.html
( Warren Luening and I along with Chris Morgan and/or Dave Silverman saw Richard "Groove" Holmes in person on the Hollywood Strip, plus Mose Allison, Cannoball Adderly, and others in the early 60's.)
1935- Link Wray, one of the more influential rock guitarists of the 1950's, was born in Fort Bragg, North Carolina. Wray introduced the distorted fuzz-tone guitar sound on his single "Rumble," which by 1958 had sold a million copies. It is said to have been recorded as early as 1954. Link Wray's playing was a tremendous influence on such British rock stars as Jeff Beck, Pete Townshend and John Lennon
http://www.vh1.com/artists/az/wray_link/bio.jhtml
http://www.rockabilly.nl/artists/linkwray.htm
1938-Ella Fitzgerald, with Chick Webb's band, records " A Tisket A Tasket," ( Decca)
http://persweb.direct.ca/fstringe/oz/a144.html http://museum.media.org/ella/
1939-New York Yankees first baseman Lou Gehrig asked manager Joe McCarthy to take him out of the lineup for the game against the Detroit Tigers. By his sittting out, Gehrig's record streak of consecutive games played, begun May 25, 1925, stopped at 2,130. The slugger complained of fatigue, but he was really suffering from A.L.S. , amyotrophic lateral sclerosis, a condition later known as Lou Gehrig's disease. Gehrig never played again. http://www.lougehrig.com/
1946 –1946- 1960's teen star Lesley Gore was born in Brooklyn, New York; later moving with her family to Tenafly, New Jersey. She was only 16 when she signed with Mercury records, and became a top star with such hits as "It's My Party" and "Judy's Turn to Cry." Until 1966, Lesley Gore was one of the most successful American teen singers. An attempt in the 1970's to establish herself as a singer geared to the adult market was not particularly successful, and she later turned to performing her hits at oldies concerts.
http://www.swinginchicks.com/lesley_gore.h
http://members.tripod.com/~Lesley_Gore/bio.html tm
http://www.lesleygore.com/pages/668081/index.htm
http://www.patswayne.com/lesley/
1950 - No. 1 Billboard Pop Hit: "The Third Man Theme," Anton Karas.
1950- Lou Gramm, lead vocalist with Foreigner, was born in Rochester, New York. By the beginning of the 1980's, their hard rock music had gained them worldwide sales of more than 21- million records. Their 1977 debut album yielded three hit singles - "Feels Like the First Time," "Cold as Ice" and "Long, Long Way From Home." Their subsequent million-sellers included "Hot-Blooded" and "Double Vision," both from 1978, "Waiting For a Girl Like You" from 1981 and 1984's "I Want to Know What Love Is." Gramm departed Foreigner in 1990 to continue a solo career that had begun several years earlier. He had had a top-five hit in 1987 with "Midnight Blue."
http://www.foreignerfiles.com/members/lougramm/
http://www.geocities.com/missmoonlight82/stillvidclipsanpics.html
1953 - Dark Star defeated the heavily favored Native Dancer to win the Kentucky Derby. A $2 wager to win on this dark horse would have put $50 in your pocket as Dark Star was a 25-1 long shot.
1954---Top Hits
Wanted - Perry Como
Young at Heart - Frank Sinatra
Make Love to Me - Jo Stafford
Slowly - Webb Pierce
1954-Stan Musial of the St. Louis Cardinals hit five home runs in a doubleheader against the New York Giants in St. Louis, setting a major league record. The Cardinals won the first game, 10-6, but fell to the Giants in the nightcap, 9-7. http://www.stan-musial.com/
1956 -- For the first time in Billboard history, five records appear in both the pop and R&B Top 10. They are: Elvis Presley's "Heartbreak Hotel" , Carl Perkin's "Blue Suede Shoes" , Little Richard's "Long Tall Sally", the Platters' "Magic Touch" and Frankie Lymon & the Teenagers' "Why Do Fools Fall in Love". Presley's & Perkins' hits are also in the country & western Top Ten at #1 & #2 respectively.
1957- Elvis Presley recorded "Jailhouse Rock," a Leiber and Stoller song that would become the title of Presley's next movie.
1960- Ben E. King ended his association with the Drifters by signing a solo contract with Atlantic Records. King was the lead on such Drifters' hits as "There Goes My Baby," "Save the Last Dance For Me" and "This Magic Moment." King's first hit on his own was "Spanish Harlem," produced by Phil Spector.
http://www.vh1.com/artists/az/king_ben_e_/bio.jhtml
http://www.delafont.com/music_acts/Ben-King.htm
1960 - Harry Belafonte presented his second Carnegie Hall concert in New York City. http://w1.871.telia.com/~u87125666/index.htm
1962---Top Hits
Good Luck Charm - Elvis Presley
Soldier Boy - The Shirelles
Stranger on the Shore - Mr. Acker Bilk
Charlie's Shoes - Billy Walker
1964-- Posting a 7-3 victory, the Twins become only the third team in major league history to hit four consecutive
home runs as Tony Oliva, Bob Allison, Jimmie Hall and Harmon Killebrew all go deep against A's pitchers Dan Pfister (3) and Vern Handrahan (1) in the top of the 11th inning at Kansas City's Municipal Stadium.
1966 - No. 1 Billboard Pop Hit: "Monday, Monday," The Mamas & the Papas.
1970-Diane Crump of Oldsman, FL, became the first woman to ride in the Kentucky Derby, riding "Fathom" in the 1.25 96 th Kentucky Derby, Churchill Downs, KY. In the 17-hourse race, she finished
15 th .
1970---Top Hits
ABC - The Jackson 5
American Woman/No Sugar Tonight - The Guess Who
Love or Let Me Be Lonely - The Friends of Distinction
My Woman My Woman, My Wife - Marty Robbins
1974 - Stevie Wonder wins four Grammy Awards: Pop Vocal Performance (Male), R&B Song (Male), R&B Vocal Performance (Male) and Album of the Year.
1975 - The biggest snowstorm of record for so late in the season paralyzed Chicago, IL. Up to 20 inches of snow fell in extreme northeastern Illinois, and 10.9 inches of snow closed Chicago's O'Hare Airport.
1976 - No. 1 Billboard Pop Hit: "Welcome Back," John Sebastian. The song is the theme of the TV show "Welcome Back Kotter."
1978---Top Hits
Night Fever - Bee Gees
If I Can't Have You - Yvonne Elliman
Can't Smile Without You - Barry Manilow
Every Time Two Fools Collide - Kenny Rogers & Dottie West
1981 - Scottish singer Sheena Easton made it to the top spot on the pop music charts for her first -- and only -- time. "Morning Train (Nine to Five)" knocked "Kiss on My List", by Daryl Hall and John Oates, out of the top of the music charts. "Morning Train" pulled into the top spot for a two-week stay. Easton had been an actress, appearing as a singer in the 1980 BBC TV documentary, "The Big Time"; and this time she made it to the big time, winning the 1981 Best New Artist Grammy Award. On U.S. TV, she is remembered as Sonny Crockett's wife in five episodes of "Miami Vice" in the 1980s and for singing the title song in the James Bond flick, "For Your Eyes Only". Easton scored 14 hits on the charts between 1981 and 1991. Seven of those hits made it to the top ten. "The Lover in Me" in 1988 was the closest she ever came to having another number one hit. It stopped climbing at number two. http://www.sheenaeaston.com/
1982 - Severe thunderstorms spawned fifty-six tornadoes in the central U.S., including seventeen in the Red iver Region of Texas and Oklahoma. The tornadoes claimed thirty lives, and injured 383 other persons. A violent tornado near Messer OK left only the carpet tack strips on the slab of a house it destroyed, and carried a motel sign thirty miles.
1985 - The General Motors X-Cars rolled off the assembly line in Detroit, MI for the final time on this day. The cars were a dismal failure, despite being a hit in the beginning, as many claimed they were brought out too early and not "tested.". The X-Cars were subject to massive recalls which cost G.M. many millions of dollars. http://members.tripod.com/seributra_d/X.htm
1986---Top Hits
Kiss - Prince & The Revolution
Addicted to Love - Robert Palmer
West End Girls - Pet Shop Boys
Now and Forever (You and Me) - Anne Murray
1986 - The photo essay, "A Day in the Life of America", began as two hundred photojournalists covered the USA to take 350,000 pictures. For publication of the beautiful coffee table book, only 350 pictures were selected. It is considered a collector's item today.
http://images.isbn.nu/000649207X/price
http://www.amazon.com/exec/obidos/tg/detail/-/000217734X/002-9713331-5503223?vi=glance#product-details\
1987 - Eleven cities in Florida reported record low temperatures for the date, including Tallahassee with a reading of 31 degrees. The low of 48 degrees at Key West smashed their previous record for the date by 13 degrees.
1988-- Pete Rose becomes the first manager to be suspended for an on-field incident as National League president Bart Giamatti issues a thirty day suspension for his shoving of umpire Dave Pallone.
1988---Top Hits
Anything For You- Gloria Estefan & Miami Sound Machine
Shattered Dreams- Johnny Hates Jazz
Wishing Well- Terence Trent D'Arby
One More Try- George Michael
1990 - Thunderstorms produced severe weather in North Carolina and Virginia during the afternoon and evening. Thunderstorms produced golf ball size hail, and spawned a tornado near Chester VA which caused half a million dollars damage. A storm system produced snow and gale force winds across northern Michigan, with 8.3 inches of snow reported at Marquette. Temperatures in the north central U.S. soared from morning lows in the 20s and 30s to afternoon highs in the 60s and 70s. Eight cities reported record highs for the date, including Havre MT with a reading of 77 degrees.
1993---Top Hits
Freak Me- Silk
That s The Way Love Goes- Janet JacksonInformer- Snow
Love Is (From "Beverly Hills, 90210")- Vanessa Williams/Brian McKnight
I Have Nothing (From "The Bodyguard")- Whitney Houston
1998----Top Hits
Too Close- Next
My All, Mariah Carey
You re Still The One- Shania Twain
Everybody [Backstreet s Back]- Backstreet Boys
2003-- The players' association agrees to a two-year experiment in which the winning league of the All-Star Game will have home-field advantage during the World Series. Other changes include roster increase by 2 to 32 players, a separate ballot of managers, coaches and players to be done during the week prior to the game to name the additional nine position players and eight pitchers for each team.
Stanley Cup Champions This Date
• Toronto Maple Leafs

Spring Poem
To My Brother Miguel in memoriam
by César Vallejo
Translated by Robert Bly
Brother, today I sit on the brick bench outside the house,
where you make a bottomless emptiness.
I remember we used to play at this hour of the day, and mama
would calm us: "There now, boys..."
Now I go hide
as before, from all these evening
prayers, and I hope that you will not find me.
In the parlor, the entrance hall, the corridors.
Later, you hide, and I do not find you.
I remember we made each other cry,
brother, in that game.
Miguel, you hid yourself
one night in August, nearly at daybreak,
but instead of laughing when you hid, you were sad.
And your other heart of those dead afternoons
is tired of looking and not finding you. And now
shadows fall on the soul.
Listen, brother, don't be too late
coming out. All right? Mama might worry