Thursday, May 17, 2018
Today's Equipment Leasing Headlines
Hudson to Retire from Element Fleet Board of Directors
Jay Forbes Named Chief Executive Officer
History of Steve Hudson
Newcourt/ Herbal Magic/ Hair Club for Men/Alta Moneta
New Hires/Promotions in the Leasing Business
and Related Industries
Leasing Industry Ads---Help Wanted
Positions Available
Jump-starting Your Stagnant Content Marketing Campaign
FinTech #102 by Alex Vasilakos
Customer Relation Management Keeps Score-Part VI
Evaluating Marketing Spend Return on Investment
Sales Makes it Happen by Ralph Mango
Reid Raykovich, CLFP, Exec. Direct CLFP Foundation
Trip to Australia Photo
In Commencement Address, KeyCorp CEO Beth Mooney
Inspires 2018 Leeds Graduating Class at Univ. of Colorado
The United States of Beer
Beer is Still the Drink of Choice
Tully/Manhunt
Phantom Thread/Molly's Game/The Color of Pomegranates
Film/Digital Reviews by Leasing News' Fernando Croce
German Shepherd/Siberian Husky
Toronto, Ontario, Canada Adopt-a-Dog
Channel Partners Capital Joins
Commercial Alternative Finance Company List
News Briefs---
Bankshot Sports Gambling: Next Hot-Button Issue for Banks
Use of Credit Cards, Debit Cards, Mobile Payments
Walmart to Open 50 New Stories in India
A Marriage for the $16 Billion Dollar Investment in Flipkart
San Francisco now has the third-most billionaires
of any city in the world
KeyBank announces $500,000 grant to create finance
learning lab at East Community Learning Center
Broker/Funder/Industry Lists | Features (wrilter's columns)
Top Ten Stories Chosen by Readers | Top Stories last six months
www.leasingcomplaints.com (Be Careful of Doing Business)
www.evergreenleasingnews.org
Leasing News Icon for Android Mobile Device
You May have Missed---
Poem
Sports Brief----
California Nuts Brief---
"Gimme that Wine"
This Day in History
SuDoku
Daily Puzzle
GasBuddy
Weather, USA or specific area
Traffic Live----
######## surrounding the article denotes it is a "press release," it was not written by Leasing News nor has the information been verified. The source noted. When an article is signed by the writer,
it is considered a "byline." It reflects the opinion and research of the writer.
Please send a colleague and ask them to subscribe. We are free
Email kitmenkin@leasingnews.org and in subject line: subscribe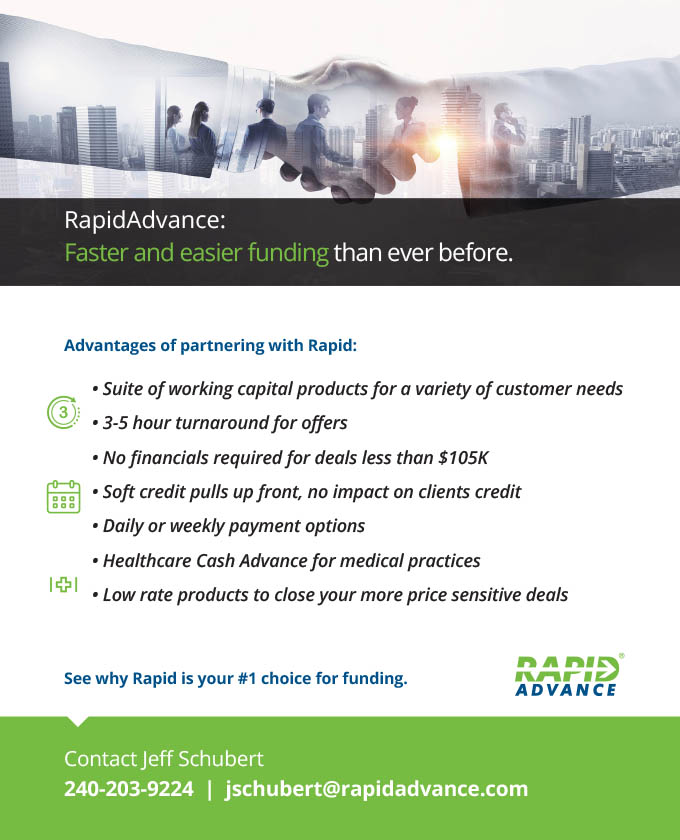 [headlines]
--------------------------------------------------------------
Hudson to Retire from Element Fleet Board of Directors
Jay Forbes Named Chief Executive Officer
In March of this year, Steve Hudson resigned as CEO of Element Fleet, as stocks fell. It was reported missteps also led to the resignation of Chief Executive Bradley Nullmeyer, a longtime associate of Element's founder Steve Hudson, where they were part at Newcourt Credit, an entity in a similar business that was sold to CIT Group in 1999. From 1999 to 2001 he was Chief Executive Officer, Vendor Finance of CIT Group and, prior to 1999, President of Newcourt Financial (a finance company). Mr. Nullmeyer is a chartered accountant."
In the company's latest press release, it was announced:
"Steven Hudson and Richard Venn have advised the Company that they will not be standing for reelection to the Board at the 2018 Annual Meeting.
"'The Board thanks Steve and Richard for their many years of valuable service and the significant role they each played in firmly establishing Element as a leader in global fleet management. In particular, I want to acknowledge Steve Hudson's contribution as founder and builder of the Element Fleet platform, both as CEO and for the last year and a half as Vice-Chairman of the Board,' stated The Hon. Brian Tobin, P.C., O.C."
Mr. Forbes biography is in Leasing News "New Hires." The press release issuing the announcement has more significant information: "Most recently, from 2015 to 2017, Mr. Forbes was President and CEO of Manitoba Telecom Services, where he designed and executed a customer-centric strategy that created $1.1 billion in shareholder value. Similarly, Mr. Forbes made a significant impact during his tenure as President and CEO of Teranet Inc., a world-leading developer, operator and owner of electronic land registration systems, where he developed an information services growth strategy to yield billions in high-margin revenues.
"Mr. Forbes' other leadership roles included President at Ingram Micro Inc., where he successfully restructured the business to improve profitability at the onset of an economic recession, and President and CEO / CFO at Aliant Inc., where he repositioned the business to become the second largest regional telecom services provider in North America, delivering $2 billion in shareholder value. In the past, Mr. Forbes has also served as CFO at real estate and energy companies. Mr. Forbes holds a Bachelor of Commerce degree from Dalhousie University, is a Chartered Professional Accountant, a Fellow of the Chartered Professional Accountants of Nova Scotia (FCPA, FCA), and has completed the Institute of Corporate Directors program. He is a director at Economical Insurance and previously was a director at MTS, Stratos Global Corporation and Aliant Inc., in addition to a number of not-for-profit organizations."
A full copy of the press release of new board members
and other news is included here:
http://leasingnews.org/PDF/ElementMay2018.pdf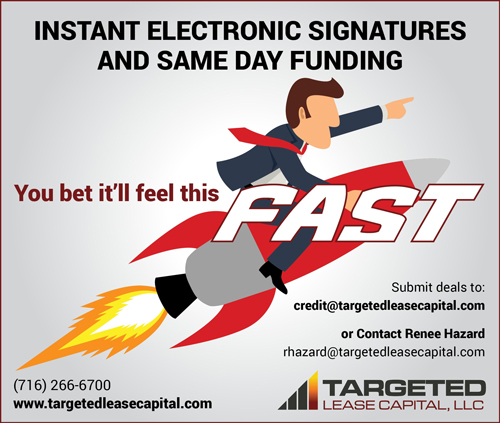 [headlines]
--------------------------------------------------------------
History of Steve Hudson
Newcourt/ Herbal Magic/ Hair Club for Men/Alta Moneta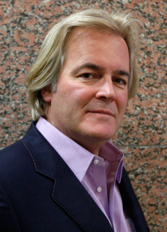 Steve Hudson reportedly paid book value for the assets of Montreal-based Alter Moneta, a leasing firm that was started in 1998 with money from National Bank of Canada and the Caisse de dépôt et placement du Québec. It now has about $180-million in lease assets. In 2007, Bear Stearns Merchant Banking bought a controlling stake in Alter Moneta, and when Bear Stearns subsequently collapsed in 2008, Alter Moneta's funding dried up as banks avoided anything that was affiliated with Bear Stearns.
He built Newcourt Credit Group from $500,000 and sold to CIT in a stock swap for $2.8 billion in 1999, but by the time the transaction closed in August, 1999, Newcourt posted unexpected losses and took a $1-billion write down. It was vendor finance that really drove the growth at Newcourt, bringing in most of the company's assets by the mid-1990s as Newcourt set up programs for huge manufacturers such as Dell Computer, Western Star Trucks, Avaya (formerly Lucent Technologies) and Snap-on Corporation.
Afterwards, Hudson created Herbal Magic, a national diet chain, as well as his "Hair Club for Men."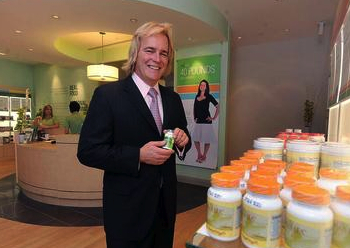 Hudson made an entrance into the US Market place with Alta Moneta, but perhaps too late as not only are the established companies back in performance, such as CIT, Key Equipment Finance, but a host of banks including EverBank, Huntington, United Bank in the same marketplace, but also new ones in the same marketplace, such as Ascentium Capital, First American Finance to name just a few of the more active.
The new direction was similar to the old, but in going after fleet and purchases of going concerns to turn them into more profitability by attempting to influence the marketplace.
What explains Element Fleet's dramatic fall from grace?
http://business.financialpost.com/news/fp-street/what-explains-element-fleets-dramatic-fall-from-grace




[headlines]
--------------------------------------------------------------
New Hires/Promotions in the Leasing Business
and Related Industries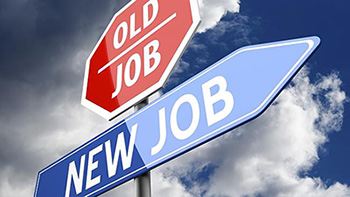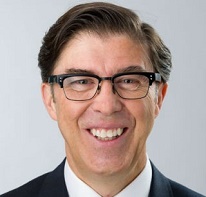 Jay Forbes was hired as Chief Executive Officer of Element Fleet Management, Toronto, Ontario, Canada. He remains as a Member, Board of Directors, Economical Insurance (September, 2017 - Present); Senior Advisor, The Boston Consulting Group (BCG) (April, 2017 - Present); Founder, F3 Investments (February, 2013 - President). Previously, he was President and Chief Executive Officer, MTS (Manitoba Telecom Services) *January, 2017 - March, 2017); Board Member, MTS (Manitoba Telecom Services) (January, 2015 - March, 2017); President and Chief Executive Officer, Teranet, Inc. (July, 2009 - January, 2013); President, EME, Ingram Micro (September, 2007 - June, 2009); President and Chief Executive Officer, Aliant, Inc. (April, 2002 - July, 2006); Board Member, Aliant (April, 2002 - July, 2006); Board Member, Stratos Global (May, 2001 - September, 2003); Chief Financial Officer, Aliant, Inc. (February, 2001 - March, 2002); EVP and Chief Financial Officer, Oxford Properties (May, 2000 - February, 2001); SVP and Chief Financial Officer, Emer (February, 1997 - April, 2000); Corporate Controller, Emera, Inc. (January, 1993 - January, 1997); Senior Manager, DOANE RAYMOND (January, 1984 - January, 1993). Education: Dalhousie University. Bachelor of Commerce, Marketing (1979 - 1983). Activities and Societies: Class Valedictorian. Institute of Chartered Accountants of Nova Scotia, Chartered Accountant Designation. (1984 - 1986). Institute of Corporate Directors, Director Education Program (2013). https://www.linkedin.com/in/jay-forbes-fcpa-fca-51b8924/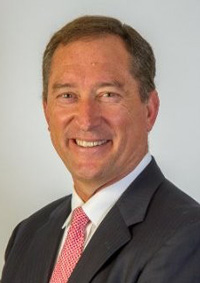 Michael Freeman was hired as Senior Vice President, Equipment Finance, Presidential Bank, Bethesda, Maryland. Previously, he was VP, Commercial Banking, First Citizens Bank (February, 2014 - April, 2018); VP, Senior Healthcare Business Banker, PNC Bank, Healthcare Business Banking (October, 2010 - February, 2014); Business Relationship Manager, SunTrust Bank (January, 2010 - October, 2010); Regional Sales Manager, GE Healthcare Financial Services/HPSC, Inc. (September, 1995 - January, 2009); Southeast Regional Sales Manager, Banc One Leasing (January, 1995 - September, 1996); Regional Sales Manager, Avco Leasing Services (1987 - 1995). Education: Indiana University, Bloomington. https://www.linkedin.com/in/michael-freeman-37727a12/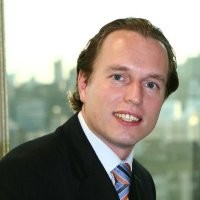 Mike Janse was promoted to Chief Operating Officer and Member of the Executive Board, DLL. He is based in Argentina. He joined the firm March, 2004, as CFO Latin America; promoted January, 2009, Country Manager, Spain/Portugal; promoted April, 2014, SVP LATAM and Country Manager, Brazil. Previously, he was Senor Manager, Audit, KPMG (1996 - 2004); Part Time Lecturer, Vrije Universiteit Amsterdam (May, 2000 - February, 2002). Education: London Business School, Part of Rabobank, Top SKA Program, Leadership and Strategy. Erasmus University Rotterdam, RA, Accountancy (1998 - 2002). Erasmus University, Rotterdam, Master Business Studies (bedrijfskunde) (1991 - 1998). Activities and Societies; Rotterdamsch Studenten Corps FEMUS. University of St. Gallen, NA, Business (1995 - 1996). Exchange Program.
https://www.linkedin.com/in/mike-janse-595534/

Brian Lowe was hired as Chief Commercial Officer, Verdant Commercial Capital, Dallas, Fort Worth area. Previously he was General Manager, Equipment Finance at Summit Funding Group, Inc. (August, 2015 - April, 2008). He began his career at Legg Mason in the Private Client Group (July, 2001 - August, 2003); Originator/Account Manager, Bottcher America Co. (June, 2003 - May, 2007). July, 2007, he joined GE Capital as Experienced Commercial Leadership Program (ECLP); promoted August, 2009, Credit/Risk, Associate Franchise Finance; promoted, May, 2010, National Sales Manager - Vendor Financial Services ('NACCO Program'); promoted, January, 2014, Managing Director, Business Development, Vendor Finance, Irving, Texas. "At GE Capital, Brian managed a team focused on originating new programmatic relationships across the Construction, Industrial, Machine Tool, and Energy industries. Before that, Brian was the National Sales Manager for a Vendor Program with major forklift manufacturers helping them increase sales through financing from their independent dealer network and direct sales team." Volunteer: Florida Citrus Sports Bowl Selection Committee, Florida Citrus Sports (January, 2012 – Present), Poverty Alleviation Volunteer Experience & Causes. Education: Emory University, Goizueta Business School, MBA, Marketing (2005 – 2007). Activities and Societies: Entrepreneurship, Marketing Club, 'Doing Business in Argentina' Program, Washington Campus, Volunteer Activities. Virginia Polytechnic Institute and State University, BA, Finance, Risk Management (1999 – 2003). Activities and Societies: Kappa Sigma, Intramural Sports (Basketball, Football, Water Polo, Lacrosse), Wine Club, Hokie Football, Pamplin Business School study abroad program in Riva San Vitale, Switzerland. John Carroll High School (1995 – 1999). https://www.linkedin.com/in/brianlowe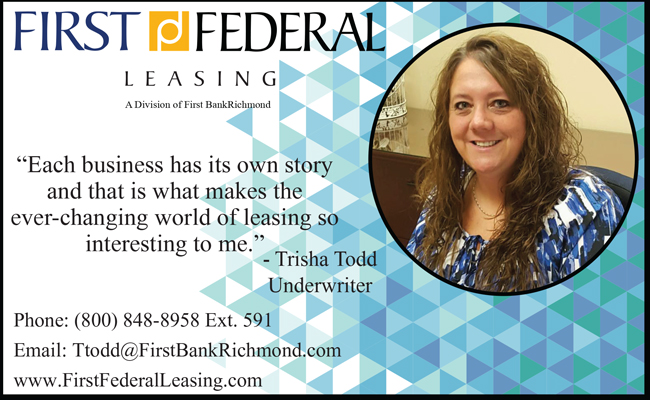 [headlines]
--------------------------------------------------------------
Leasing Industry Ads---Help Wanted
Now's the Time to Apply



We are looking for:
Account Executive
Senior Account Executive
National Sales Manager
2018 Interns for Sales, Operations, or Accounting

What sets CoreTech apart from other equipment leasing companies is our team members and impeccable reputation. Are you unhappy with the ethics of your company and the promises made to you? Join our team, positions are available in Newport Beach, CA and remotely.
To learn more, please click here
---
www.coretechleasing.com
CoreTech specializes in assisting medium to large size companies throughout various markets including: Legal, Medical, Manufacturing, Education, Corporate and Semi-Conductor

Over 100 law firms trust CoreTech for their leasing needs,
why wouldn't you?



[headlines]
--------------------------------------------------------------
Jump-starting Your Stagnant Content Marketing Campaign
FinTech #102 by Alex Vasilakos
Like everyone else, you've heard time and time again about how incorporating content marketing into your B2B advertising campaign will yield robust results and position your company as a thought leader within your industry. Like the wise business manager that you are, you've likely adopted many of those strategies. So why, then, after months of having put forth the effort to engage with clients on social media and filling your site with informational resources such as blogs and whitepapers have you yet to see the dramatic ROI you were anticipating? With the natives (a.k.a., your colleagues and company stakeholders) starting to get restless, is it time to abandon your content marketing campaign?
Despite the frustration and desperation you must be feeling, remember that there is plenty of empirical evidence out there suggesting that your commitment to content marketing will ultimately be rewarded. Those rewards will not come, however, by simple blind adherence to suggested B2B marketing strategies. You and your colleagues must also be willing to put in the needed legwork to ensure that your efforts remain dynamic in dealing with any challenges you may encounter.
Help Others See Your Vision
Yet that point right there may point you to the root of your current problem. While you may have the vision needed to see the wisdom inherent in adopting content marketing strategies, can you say the same about your co-workers? Is your level of buy-in sufficient to generate a united effort from all parties involved? If not, that is where your immediate attention must be focused. Your skills as a marketing professional are vital to the success of your campaign, yet without the knowledge of those engaged in developing and distributing your products or services, you cannot create the content engaging enough to take advantage of the benefits that B2B advertising offers.
Take the time to sit down with all of the members of your team and solicit their feedback. Remind them that the success of this endeavor is a group effort, and that each brings expertise that will help in generating results. Consider jumpstarting your content optimization by working with each member of your internal team individually to collaborate on an initial blog or case study to offer guidance and show them how their knowledge is a needed resource to your marketing efforts.
Do You Have an Actual Content Marketing Strategy?
Once you feel confident in your level of internal buy-in, the next step in reassessing your B2B marketing efforts is evaluating your strategy. Ultimately, this step may simply reveal that you never really had one in the first place. Plenty of marketing and advertising professionals in your position simply piggyback off of the ideas of others and fail to realize that customization is the key to effective content marketing. You need to know exactly what it is that you and your firm hope to achieve through your marketing campaign. That allows you to see if your goals may be too ambitious, and whether or not you need to adjust them (in the immediate) in order to identify more tangible results.
When re-evaluating your strategy, consider taking the following steps:
Take a peek at your competition: Your competitors offer a unique advantage that no other marketing consultant can: Insight into your industry. By studying their content marketing efforts, you may be able to see what topics and selling points the consumers in your space respond to. Paying attention to what your competition is saying also allows you see what it is that makes you unique from them. That knowledge empowers you to be able to market your uniqueness to potential clients.
Emphasize content quality, not quantity: With so much information out there on the Internet, your goal should be to focus on making your content more valuable. That means providing better, more authoritative information that your audience finds to be actionable. If that requires you to scale back on producing a large volume of content so you can dedicate more time to the research that goes into it, so be it.
Take advantage of paid promotion: Your goal is to optimize your organic search results, yet sometimes you need to pay in order to first get your company's name out there. Paid promotions through search engines or social media platforms will immediately increase your exposure.
Remember that the goal to grow your organic exposure and arrive at being viewed as one of the more reliable subject matter experts in your sector is a marathon, not a sprint. Don't allow short-term stagnancy or setbacks take your eyes of the ultimate prize of enjoying all of the benefits that effective content marketing has to offer. Rather, simply take a moment to review where you're at, re-evaluate your strategy if needed, and then continue on, firm in your resolution to see all of your hard work pay off.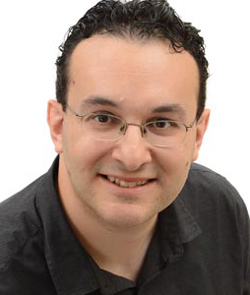 Alex Vasilakos
Director of Marketing
The Finance Marketing Group
Alex@financemarketing.com
Office: 518-591-4645x102 / Fax: 518-677-1071
90 State Street, Suite 1500, Albany, NY 12207
Currently, Alex works exclusively with financial services companies but his depth of knowledge and experience can help design and implement long-reaching strategies for businesses across all industries.
Previous Financial Technology Articles
http://www.leasingnews.org/Conscious-Top%20Stories/fintech.html
[headlines]
--------------------------------------------------------------
Part VI
Customer Relation Management Keeps Score
Sales Makes it Happen by Ralph Mango
Evaluating Marketing Spend Return on Investment

A lesser-known benefit of Customer Relation Management (CRM) is the ability to track the effectiveness of the several marketing campaigns and lead-generation sources on which much is often spent but little is tracked as to the effectiveness of each.
The Transaction Record or Opportunity can be coded with an identification of the source of the Contact. Whether the Equipment Leasing and Finance Association, National Equipment Finance Association, or American Association of Commercial Finance Brokers, Amembal-Halladay, the truck show, vendor meeting, newsletter, print ads, or website visitors. There are multiple sources that consume our marketing dollars. Rarely do we take the time to evaluate whether they are generating the volume or revenue that justifies continuing.
By source-coding, you may develop MIS within the CRM that measures effectiveness in the same way you measure the effectiveness of an Account Manager, Business Unit, Client or Products. The source code is the distinguishing code by which each campaign is uniquely identified with the campaign name in the system and serves as the report filter when creating MIS for measurement and analysis. You can similarly evaluate the milestone timeline progressions discussed previously. Perhaps most importantly, the proposals generated and the close ratio thereof can be evaluated against the dollars invested in that source. As a boom settles down and the volume flattens, this analysis can be an effective tool toward focusing on those sources and channels that are producing results.
Each of the CRM providers, whether Act!, Salesforce, Goldmine, etc., facilitates the ability to create campaigns by name. Within each campaign – whether email marketing, trade show contact follow-up, white paper on your website – the ability to record responses and subsequent contacts, through proposals, acceptance and to closing, the process is similar to any single transaction with a Client. Each is complete with a tutorial specific to marketing campaign measurement.
The costs associated therewith can be tracked against which the closed volume may be contrasted to identify the most productive marketing spends. This can also identify marketing spends that are not as productive and should be reconsidered accordingly.
********************************************************
The benefits that have been articulated over these several weeks illustrate how a Customer Relationship Management automation can improve your operations…
Measuring Sales effectiveness from creation to close
Evaluating Sales performance
Evaluating Client trends in the processes
Easing Client re-assignments after attrition
Auditable record-keeping of each transaction's flow through your processes
Improving Client relationship experience and optimizing retention
Tightening forecasting and pipeline validation
Evaluating Marketing spending (Return on Investment)
These capabilities are highly customizable to your unique requirements and are, over the long run, effective in reducing sales time consumption by administrative tasks while providing support functions with Client and transaction intelligence that is necessary for efficient execution that ultimately impacts Client retention.
Perhaps equally important is the change in behavior that results when anecdotes are replaced by facts that are housed in a central database that, over time, provides valuable relationship data that may be used to effectively implement midstream corrections, if needed.
Ultimately, the decision to invest in CRM must be evaluated from the many perspectives presented here, and more. In order to optimize these benefits, Leadership's decision must be accompanied by unwavering commitment to its success over inevitable objections, over-communication of purpose and value, training of all who benefit, and a robust MIS that can provide results measurement, particularly at the outset. Failure to do so will result in an expenditure that fails to provide the value because staff was left to its own interpretations of process, requirements and compliance.
Finally, the benefits of a correctly-managed implementation of a CRM capability easily outdistance the risks across the several benefits stated above. The ultimate benefit is bringing into daylight the Client, Product, Business Unit and Individual Sales details that can now be effectively evaluated according to your desired results.
Ralph Mango
Associate Leasing News Editor
732-642-5008
ralphmango@hotmail.com
Part I
http://leasingnews.org/archives/Apr2018/04_11.htm#crm
Part II
http://leasingnews.org/archives/Apr2018/04_18.htm#crmI
Part III
http://leasingnews.org/archives/Apr2018/04_25.htm#crm
Part IV
http://leasingnews.org/archives/May2018/05_02.htm#crm
Part V
http://leasingnews.org/archives/May2018/05_09.htm#crm
[headlines]
--------------------------------------------------------------
Reid Raykovich, CLFP, Exec. Direct CLFP Foundation
Trip to Australia Photo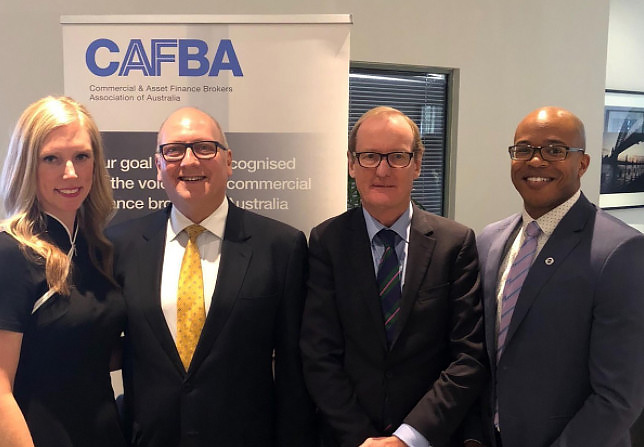 Left to Right: Reid Raykovich, CLFP, Executive Director CLFP Foundation; David Gandolfo, Director, Quantum Business Finance, Current President CAFB; David Gill, Chief Executive Officer at Commercial & Asset Finance[ Nathan Gibbons, CLFP, Chief Operating Officer at Innovation Finance USA
Many remarks in LinkedIn on Reid Raykovich, CLFP, Executive Director of the Certified Leasing and Finance Foundation tour of Australia at the invitation of the Commercial & Asset Finance Brokers of Australia, bringing the world's highest education standard to commercial asset finance professionals in Australia She and Nathan Gibbons, CLFP, were able to speak and visit three cities. Reid remarked, "This is the beginning of awesome!"
Source: LinkedIn.com

[headlines]
--------------------------------------------------------------

In Commencement Address, KeyCorp CEO Beth Mooney
Inspires 2018 Leeds Graduating Class at Univ. of Colorado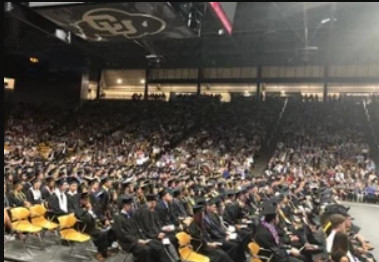 As commencement speaker last week to the 2018 graduating class from the Leeds School of Business at the University of Colorado Boulder, KeyCorp Chairman and CEO Beth Mooney started her address by explaining to graduates the importance of focusing as much on the "how" as the "what" needed to achieve a successful career.
Mooney, the 2017 Banker of the Year, explained that as important as discovering what each student would do to achieve success in their career, it was equally important to focus on how that success is achieved. One's ability to treat others with respect and be a team player are just as important as hard work, she told the group of more than 800 graduates, CU faculty and staff, and graduates' family and friends attending the May 11 undergraduate ceremony at the Coors Events Center. Both Key Equipment Finance and KeyBank are longtime partners and supporters of the Leeds School of Business through multiyear grants and support for diversity, mentorship and internship programs.
Even though Mooney gives on average three to five speeches a week to a variety of audiences inside and outside of Key, she admitted it was a humbling and somewhat intimidating experience preparing for this particular keynote address. She wanted to ensure that her message would resonate with graduates just embarking on their careers.
Mooney went on to talk about Steve Jobs' nontraditional path to success, including some setbacks which ultimately taught him valuable lessons. But perhaps the most inspiring segment of the commencement address was when Mooney shared her own personal story.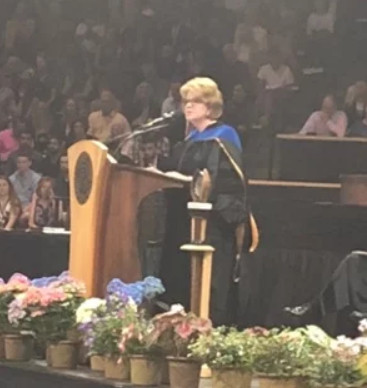 After graduating Summa Cum Laude and Phi Beta Kappa from college, time and again, the number one qualification of the men who interviewed her was: "How fast can you type?" Ultimately, Mooney took a job as a secretary in a bank, and after learning a bit about banking, found that it interested her. She then set out on a path to be included in a banker training program but found those doors closed to her. Not one to give up, she secured a meeting with a bank manager and, as she describes it, badgered him into giving her a shot. That manager not only gave her a shot but also became a mentor who convinced Mooney to pursue her MBA.
Mooney_Leeds_3Her subsequent banking career has been exceptional. Eight years ago, when she was named the first female CEO of a top 20 bank, she called that former manager to thank him for his guidance and support.
The audience was engaged and interested in Mooney's story. In fact, when she mentioned that her own vision for her career is that her notoriety as the first female CEO will be a footnote, not the headline, of her career, the audience burst into applause.
Lori Frasier, senior vice president, strategy and performance management for Key Equipment Finance, was one of the employees who heard Mooney's address. "As a female leader at Key, I am so proud to say that I work for a company like Key and for a CEO as impressive as Beth Mooney," she said. "Her drive, authenticity and commitment to clients, employees and community inspires me. Today was another great day to be at Key."
Source: Key Equipment Finance Blog

[headlines]
--------------------------------------------------------------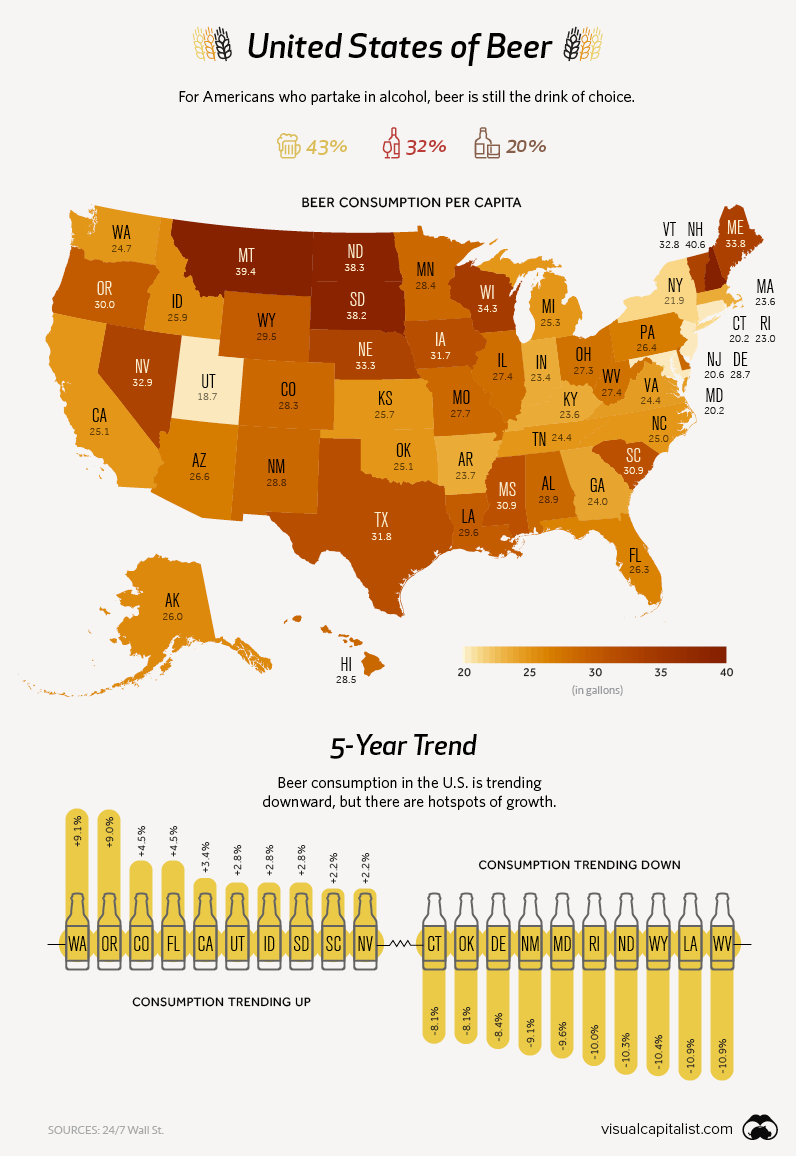 (click image to make larger)
New Hampshire number #1.
The state has no sales tax, a fact that beer drinkers in Vermont, Massachusetts, and Maine are well aware of. It's estimated that over 50% of the state's alcohol sales are to out-of-state visitors. NH's tax-free booze is such a big draw, that bootlegging reportedly has become a problem for states like New York.
Last Utah
First, the state has a high population of Mormons (~60%), who mostly abstain from drinking alcohol. Secondly, Salt Lake City has unusual liquor laws that restrict the percentage of alcohol in beer to 4.0% ABV.
Despite these barriers, Utah's beer consumption grew by 2.8% between 2012 and 2017 – the sixth highest growth rate in the country.
Pacific Northwest
America's West Coast – Oregon in particular – has been at the forefront of the craft beer revolution sweeping the country. Portland alone has over 100 craft brewers, and nearly double-digit growth in the past five years. In states like Oregon and Washington, demand shows no sign of slowing down.
http://www.visualcapitalist.com/united-states-of-beer/
[headlines]
--------------------------------------------------------------
Fernando's View
By Fernando F. Croce
Barbed comedy-drama ("Tully") and delirious action ("Manhunt") come to theaters, while DVD releases offer two acclaimed character studies ("Phantom Thread," "Molly's Game") and a profoundly unconventional masterpiece ("The Color of Pomegranates").
In theaters: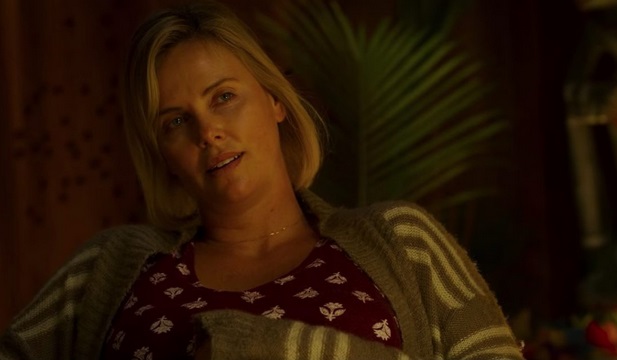 Tully (Focus Pictures): Following the bittersweet success of their previous collaboration "Young Adult," director Jason Reitman, screenwriter Diablo Cody and star Charleze Theron re-team for this honest and barbed comedy-drama, which delves into the ups and downs of pregnancy and motherhood. Theron stars as Marlo, a suburbanite who is struggling as she's about to give birth to a third child, feeling overwhelmed by the demands despite support from her husband (Ron Livingston). To help her, Marlo's brother (Mark Duplass) hires a nanny named Tully (Mackenzie Davis). The two women form a deep bond, as the story builds toward an unexpected twist. With particular sensitivity to its heroine's insecure moods, the film is anchored by Theron's fierce and complex turn. Fans of "Juno's" mix of snark and poignancy should savor it.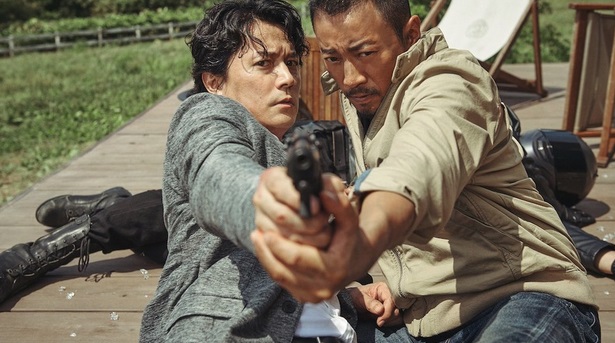 Manhunt (Netflix): After years of silence, Hong Kong action master John Woo ("The Killer") strikes a delirious comeback with this breathless cyclone of a thriller. The story kicks off as Du Qiu (Zhang Hanyu), a Chinese lawyer involved with a powerful pharmaceutical organization, finds himself framed for the murder of a young woman. On his trail is intrepid Detective Yamura (Masaharu Fukuyama), who, after a chase or two, joins the fugitive in searching for the real killer. What they uncover is a vast conspiracy of institutional corruption, nefarious experiments, and hired killers. As in his best movies, Woo lets his imagination run wild—turning showdowns and bullet confrontations into wild balletic displays. As with "Mad Max: Fury Road," this is a veteran delivering an eye-popping cinematic masterclass. With subtitles.

Netflix Tip: A screen master with a gift for subtlety and profound empathy, Italian director Ermanno Olmi (1931-2018) brought rare and luminous humanism to his gentle dramas. So check out Netflix for his best work, which includes "Il Posto" (1961), "The Fiances" (1963), and "The Tree of the Wooden Clogs" (1978).
On DVD: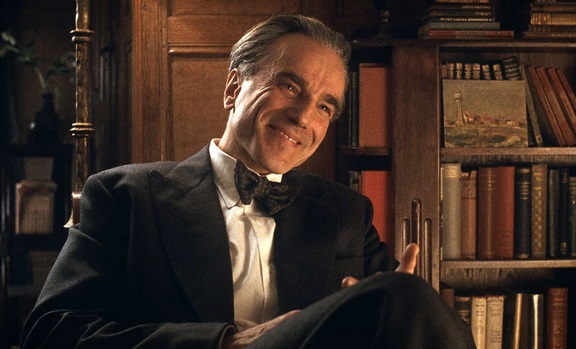 Phantom Thread (Focus Features): A new direction as well as a canny distillation of his recurring themes, the highly-anticipated new film from Paul Thomas Anderson ("There Will Be Blood") is a strange and entrancing affair set in 1950s England. In another splendid performance, Daniel Day-Lewis stars as Reynolds Woodcock, a revered fashion designer whose dresses have brought him and his sister Cyril (Lesley Manville) fame and power. A bachelor with a long history of female conquests, he meets his match in the shape of Alma (Vicky Krieps), a young woman who becomes his muse. As their romance unfolds, Woodcock's controlled worldview grows unsettled. Wrapping its characters' emotional obsession at its center within layers of vivid, gorgeous textures, Anderson's masterfully woven and profoundly unconventional glimpse into the fashion world rewards multiples viewings.
.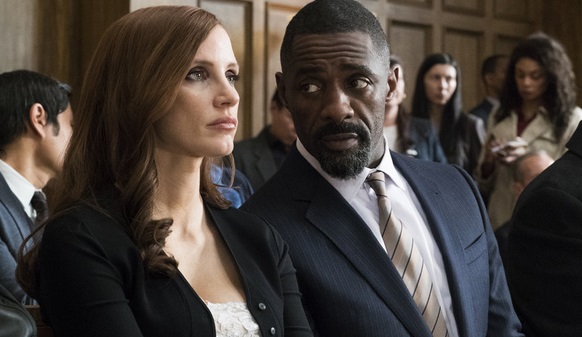 Molly's Game (Entertainment One): After carving out a distinctive niche for obsessive and overreaching characters, Oscar-winning screenwriter Aaron Sorkin ("The Social Network") makes his directorial debut with this slick, fast-paced account of the true story of Molly Brown, whose poker games caused a scandalous splash with the FBI. Played by an Oscar-nominated Jessica Chastain, Molly is an ex-Olympic skier whose drive led her to create her own high-stakes sessions in Hollywood, bringing her into contact with powerful businessmen and spoiled stars. Facing prison time, she tells her story to her attorney, Charlie (Idris Elba). Charting everything from the protagonist's relationship to her demanding father (Kevin Costner) to her run-in with European gangsters, Sorkin's movie overflows with his trademark crackling dialogue and prickly humor.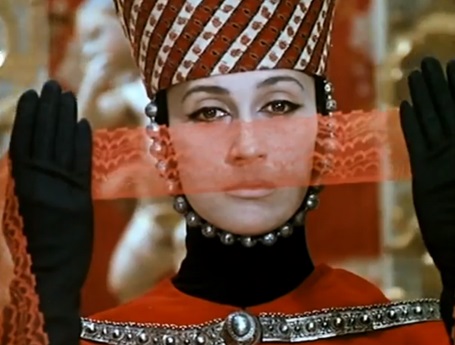 The Color of Pomegranates (Criterion): Though not as well-known as fellow 1960s art-house masters such as Federico Fellini and Ingmar Bergman, Georgian director Sergei Parajanov proved to be an even more radical inventor of cinematic forms, as evidenced in this 1969 masterpiece. Though technically a biopic about the life of Armenian poet Sayat-Nova, it communicates with the audience less through plot than through an intoxicating immersion into the artist's psyche. As rituals of birth and creativity and death register the passage of time, a procession of unforgettable symbolic images fill the screen—the eponymous fruits bleeding into a cloth, a wall of books flipping to the wind, and so on. A truly unique work that stretches the viewer's definition of what film can be, this is a must-see. With subtitles.
[headlines]
--------------------------------------------------------------
German Shepherd/Siberian Husky
Toronto, Ontario, Canada Adopt-a-Dog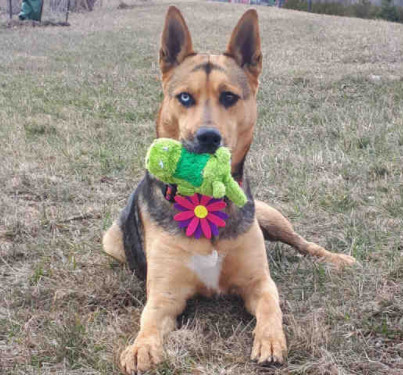 Blue
ID#A701519
Female
Brown and Black color
Age: 5 Years old
Neutered
At Shelter since Nov. 18, 2017
More about Blue:
https://www.toronto.ca/community-people/animals-pets/adopt-a-pet/second-chance-dogs/meet-the-dogs/blues-report-card-2/
For more information about this animal, call:
City of Toronto Animal Services East Region at (416) 338-7297
Ask for information about animal ID number A791519
Adopt a Pet
http://www.adoptapet.com/
[headlines]
--------------------------------------------------------------
Channel Partners Capital Joins
Commercial Alternative Finance Company List

Name
In Business Since
Contact
Website
Leasing Association
A -Accepts Broker Business | B -Requires Broker be Licensed
| C -Sub-Broker Program| D - Also "in house" salesmen

To join the list, email: kitmenkin@leasingnews.org
Full List:
http://www.leasingnews.org/Funders_Only/CP2018.html
[headlines]
--------------------------------------------------------------
News Briefs----

Bankshot Sports Gambling: Next Hot-Button Issue for Banks
Use of Credit Cards, Debit Cards, Mobile Payments
https://www.americanbanker.com/opinion/just-what-banks-need-another-hot-button-issue-in-sports-gambling
Environment Activists Call Out Levi's as a Major Polluter
Claim Levi's Pollution Equals 1.1 Million Cars
https://www.fashionatingworld.com/new1-2/environment-activists-call-out-levi-s-as-a-major-polluter
Walmart to Open 50 New Stories in India
A Marriage for the $16 Billion Dollar Investment in Flipkart
http://www.dfupublications.com/news/walmart-to-open-50-new-stores-in-india
San Francisco now has the third-most billionaires
of any city in the world
https://www.sfgate.com/news/article/SF-billionaires-richest-Zuckerberg-Ellison-12920145.php
KeyBank announces $500,000 grant to create finance
learning lab at East Community Learning Center
https://www.ohio.com/akron/news/keybank-announces-500000-grant-to-create-finance-learning-lab-at-east-community-learning-center

We are looking for:
Account Executive
Senior Account Executive
National Sales Manager
2018 Interns for Sales, Operations, or Accounting

What sets CoreTech apart from other equipment leasing companies is our team members and impeccable reputation. Are you unhappy with the ethics of your company and the promises made to you? Join our team, positions are available in Newport Beach, CA and remotely.
To learn more, please click here
---
www.coretechleasing.com
CoreTech specializes in assisting medium to large size companies throughout various markets including: Legal, Medical, Manufacturing, Education, Corporate and Semi-Conductor

Over 100 law firms trust CoreTech for their leasing needs,
why wouldn't you?


[headlines]
--------------------------------------------------------------

You May Have Missed---
16 cities where it's more affordable to rent than to own
and 16 cities where it is more affordable to own than rent
https://www.usatoday.com/story/money/personalfinance/real-estate/2017/12/18/16-cities-where-its-more-affordable-rent-than-own/952815001/
[headlines]
--------------------------------------------------------------
Baseball
Budweiser!
Budweiser! he calls
between innings, between pitches,
between breaths
[headlines]
--------------------------------------------------------------

Sports Briefs---
David Tepper seals deal to buy Carolina Panthers for $2.2B
https://nypost.com/2018/05/15/david-tepper-seals-deal-to-buy-carolina-panthers-for-2-2b/
Offseason proof 49ers are aiming for contention in 2019
http://www.pressdemocrat.com/sports/8333618-181/grant-cohn-offseason-proof-49ers
Real Madrid congratulate rivals Atletico on Europa League triumph
http://www.marca.com/en/football/spanish-football/2018/05/16/5afca65dca474131348b45ec.html
[headlines]
--------------------------------------------------------------


California Nuts Briefs---

The best dog-friendly wineries in Napa County
https://www.sfgate.com/wine/article/The-best-dog-friendly-wineries-in-Napa-County-12913906.php
A ban on Delta tunnels lawsuits slips
into federal spending plan
http://www.sacbee.com/news/state/california/water-and-drought/delta/article211161939.html#emlnl=Afternoon_Newsletter
This historic Sacramento golf course
could be the sport's latest casualty
http://www.sacbee.com/news/local/news-columns-blogs/city-beat/article211204794.html#emlnl=Breaking_Newsletter
Ending 'fair share' fees will cost state workers
$2,000 a year, study says
http://www.sacbee.com/news/politics-government/the-state-worker/article211129514.html
Walk-through: East Coast-style elegance at Tiburon view home
https://www.sfgate.com/realestate/walkthrough/article/Walk-through-East-Coast-style-elegance-at-12917124.php
[headlines]
--------------------------------------------------------------



"Gimme that Wine"

http://www.youtube.com/watch?v=EJnQoi8DSE8
Rosé Wine Sales Stay Hot
https://www.winesandvines.com/news/article/198980/Rose-Wine-Sales-Stay-Hot
Point Reyes winery embodies "natural wine" movement
https://www.sfchronicle.com/travel/article/Point-Reyes-winery-embodies-natural-wine-12916514.php
Machines take over for people at Napa vineyard
http://www.capitalpress.com/SpecialSections/Orchard/20180514/machines-take-over-for-people-at-napa-vineyard
Wine Prices by vintage
http://www.winezap.com
http://www.wine-searcher.com/
US/International Wine Events
http://www.localwineevents.com/
Leasing News Wine & Spirits Page
http://two.leasingnews.org/Recommendations/wnensprts.htm

[headlines]
----------------------------------------------------------------
This Day in History
1792 - Twenty-four brokers signed an agreement to fix the rates of commission on stocks and bonds, forming the New York Stock Exchange, with the first meeting at the Merchants Coffee House, Second and Gold Streets, New York City. The first president was Matthew McConnell.
1804 - Lewis and Clark began their exploration of the Louisiana Purchase.
1853 - Earning a place on the game of monopoly, the first major railroad merger took place as ten companies consolidated into the Central Railroad Company, consisting of 187 first-class passenger coaches, 55 second class coaches, 65 baggage, mail and express cards, and 1,702 freight cars. There were 298 miles of main line, 236 miles of branch line, and 29 miles of leased road.
http://www.cprr.org/Museum/index.html
1868 - Japan: The Scioto sets sail out of Yokohama for Hawaii, carrying 153 Japanese migrants bound for employment on the sugar plantations. These adventurers constitute the first mass emigration of Japanese overseas. They became known as the Gannenmono.
1872 - Bohemian Club incorporated.
1875 - The first running of the Kentucky Derby took place at Churchill Downs, Louisville, KY. African-American Jockey Oliver Lewis rode the horse Aristides to a winning time of 2:37:25.
http://horseracing.about.com/library/weekly/aa012499.htm
http://memory.loc.gov/ammem/today/may17.html
1877 - First interstate telephone call took place when a call was made from New Brunswick, NJ, to Dr. Alexander Graham Bell at Chickering Hall, New York City. In 1915, he made the first East Coast to West Coast call. Bell's first telephone call was so famous, he repeated the phrase from the first call and first interstate call in 1915 in the formal opening of the completed transcontinental telephone lines connecting America's East and West coasts. Picking up the phone in New York, Mr. Bell said, "Mr. Watson, come here, I want you." But this time Watson replied that it would take him a week; he was on the other end of the line in San Francisco.
http://www.fitzgeraldstudio.com/html/bell/theman.html
http://www.historybuff.com/library/refgarfield.html
http://parkscanada.pch.gc.ca/parks/nova_scotia/alex_g_bell/Alex_g_bell_e.htm
1877 - Edwin Thomas Holmes operating an electrical burglar alarm business at 342 Washington Street, Boston, MA, converted it into the first telephone exchange or switchboard. Holmes' office was connected by wire to a number of banks and similar institutions, and the telephone were placed in the offices of six of his subscribers and connected to these wires. The system served as a telephone system by day and as a burglar alarm system at night. The telephones were connected only in the daytime.
1878 - Canada's governor general and his wife, Lord and Lady Dufferin, were treated to a demonstration of Thomas Edison's recent invention, the phonograph, at Rideau Hall in Ottawa. The early phonograph both recorded and played back crude reproductions of the human voice on a tin-foil covered cylinder, and was not yet used for recording music. Lady Dufferin wrote in her diary that "we were so amazed when we heard this bit of iron speak."
1883 - Buffalo Bill Cody's wild west show premiered in Omaha, NE.
1896 - An F5 tornado tracked 100 miles through Northeastern Kansas and extreme Southeastern Nebraska. Seneca, Oneida, Sabetha, and Reserve, Kansas sustained severe damage. While passing through Reserve the tornado was 2 miles wide. 25 were killed and 200 were injured.
1898 – In the Presidio, Camp Merritt formed, a U.S. military camp in San Francisco for American troops destined for the Philippines during the Spanish-American War. Formerly a racetrack, the camp was named for General Wesley Merritt commanding officer of the Philippine expeditionary forces and the Eighth Corps at the time.
1903 - Birthday of James "Cool Papa" Bell (d. 1991), Starkville, MS. This famous Negro League baseball player was active for 25 seasons (from 1922 to 1946---one year before Jackie Robinson broke the "color barrier" in Major League Baseball) with a career average of .338. Regarded as the fastest man ever to play the game—he could round the bases in 13 seconds. Cool Papa often stole two bases on one pitch or scored from second on a sacrifice fly. Satchel Paige said Bell could turn off the light and "be in bed before the room was dark." He batted .400 several times and stole 175 bases in one year. He was inducted into the Baseball Hall of Fame in 1974.
http://www.negroleaguebaseball.com/1999/October/cool_pap_bell.html
1910 - Halley's Comet terrifies millions on earth.
1912 – Boston's Fenway Park was officially dedicated, one month after hosting its first game.
1916 - Birthday of tenor sax player Paul "Vice-President" Quinichette (d. 1983), Denver, CO.
http://www.vh1.com/artists/az/quinichette_paul/bio.jhtml
1924 - The Giant Dipper roller coaster opened at Santa Cruz Beach Boardwalk at Santa Cruz, CA, a half hour from my office. It quickly became the park's most popular ride. The Dipper was built by Arthur Looff, the son of master carousel-horse carver Charles I.D. Looff. In June of 1987, the Giant Dipper and the Looff carousel were designated National Historic Landmarks by the US National Park Service. The Boardwalk is still a popular place, day and night.
http://www.beachboardwalk.com/
http://www.cinternet.net/~bowersda/artgall.htm
1924 - The Marx Brothers take New York by storm. In one of show business's great strokes of luck, the opening night of a major dramatic play is cancelled, leading all the top New York critics instead to the premiere of a vaudeville revue called "I'll Say She Is," starring the unknown Marx Brothers comedy team. The brothers' incredible banter and slapstick astounds the critics, ensuring the Marx's' fame.
1925 - Cleveland Indians centerfielder Tris Speaker collected the 3,000th hit of his Major League career off Tom Zachary of the Washington Senators, off whom Babe Ruth hit home run #60 in 1927. Speaker played from 1907 through 1928, got 3,515 hits and batted .344. He was inducted into the Baseball Hall of Fame in 1937, was named 27th in The Sporting News' 100 Greatest Baseball Players (1999) and was included in the MLB All-Century Team.
1932 - Alto sax player Jackie McLean (d. 2006) birthday, NYC.
http://www.pbs.org/jazz/biography/artist_id_mclean_jackie.htm
1933 - Country singer Jimmie Rodgers began to record a series of 24 songs for RCA Victor Records. Rodgers was in failing health at the beginning of the session, but persevered to complete the job at hand. The singing star died nine days later (he was 35). Jimmie Rodgers was born in 1897 and was known as the Blue Yodeler and the Singing Brakeman. Rodgers was the first member of the Country Music Hall of Fame, elected in 1961 (along with Fred Rose and Hank Williams). His recording career began in 1927. His yodel became a trademark of his music. Jimmie Rodgers recorded over 100 songs and sold millions of 78 RPM records. His songs were about the Depression and many were about trains. "Brakeman's Blues," "Blue Yodel," "Tuck Away My Lonesome Blues" and his famous "'T' for Texas" are all classics. He died of tuberculosis.
http://www.jimmierodgers.com/
http://www.ping.be/ml-cmb/jrindex.htm
http://www.eyeneer.com/America/Genre/Folk.bluegrass/Profiles/Rodgers/
http://sonymusic.com/artists/JimmieRodgers/TheSongsOfJimmieRodgers/biography.html
http://www.studioclub.com/JRSaga2.htm
1939 - Glenn Miller opens a three-month stand at Glen Island Casino, New Rochelle, NY. Both NBC and Mutual carried the event, which was attended by 1,800 people in the casino ballroom.
1939 - The first baseball game ever televised – Princeton vs. Columbia at the Baker Bowl - was watched by a handful of viewers via W2XBS in NYC. Bill Stern announces the ten-inning victory of visiting Princeton, 2 - 1. Reviewing the game the next day, the New York Times reported: "it is difficult to see how this sort of thing can catch the public fancy."
1944 - General Eisenhower sets D-Day for June 5th. As the Allies required a full moon and a spring tide, possible dates for the invasion were limited. This was Eisenhower's first choice, but was forced to delay due to poor weather and high seas. Faced with the possibility of recalling the invasion force to port, he received a favorable weather report for June 6 from Group Captain James M. Stagg. After some debate, orders were issued to launch the invasion on June 6. Due to the poor conditions, the Germans believed that no invasion would occur in early June. As a result, Rommel returned to Germany and many officers left their units to attend war games.
1944 - Birthday of guitarist/songwriter Jesse Winchester (d. 2014), Bossier City, LA
http://www.jessewinchester.com/
1948 - No. 1 Billboard Pop Hit: "Nature Boy," Nat King Cole.
1953 - Top Hits
"I Believe" - Frankie Laine
"April in Portugal" - The Les Baxter Orchestra
"Song from Moulin Rouge" - The Percy Faith Orchestra
"Mexican Joe
- Jim Reeves
1954 - The US ruled on Brown vs. Board of Education. This was a major event because the US Supreme Court ruled unanimously that segregation of public schools "solely on the basis of race" denied black children "equal education opportunity" even though "physical facilities and other 'tangible' factors may have been equal. It reversed the 1896 "separate but equal" Plessy vs Ferguson decision. The Supreme Court previously approved racial segregation May 18, 1896. The case was argued before the Court by Thurgood Marshall, who would go on to become the first black appointed to the Supreme Court.
1956 - Birthday of former boxer Ray Charles "Sugar Ray" Leonard, born Washington, DC.
http://www.ipcress.com/box/leonard.html
http://www.times-olympics.co.uk/historyheroes/srleon.html
1956 - The first synthetic mica was produced commercially by the Synthetic Mica Corporation, Caldwell Township, NY, and offered for sale this day under the trade name of Synthamica. It was chemically pure and sustained temperatures as high as 20000 degrees without physical or electrical failure. The birth of new technology was now able to be born, replacing tubes and bringing a new dawn to both business and recreational products.
1958 - "South Pacific" soundtrack album goes to #1 and stays #1 for 31 weeks
1961 - Top Hits
"Runaway" - Del Shannon
"Mother-In-Law" - Ernie K-Doe
"A Hundred Pounds of Clay" - Gene McDaniels
"Hello Walls" - Faron Young
1963 - The first Monterey Folk Festival in California featured performances by Bob Dylan, Pete Seeger, Joan Baez and Peter, Paul and Mary. I was there and it was mellow (we brought wine, others brought other things).
1969 - Top Hits
"Aquarius/Let the Sun Shine In" - The 5th Dimension
"Hair" - The Cowsills
"Get Back" - The Beatles
"My Life (Throw It Away if I Want To)" - Bill Anderson
1970 - Henry Aaron of the Atlanta Braves, on his way to becoming baseball's all-time home run king, got the 3,000th hit of his career, a scratch single off Wayne Simpson of the Cincinnati Reds. Aaron finished his career in 1976 with a .305 batting average, 3,771 hits and 755 home runs and was the first to hit 500 HRs and 3000 hits.
http://www.baseballhalloffame.org/hofers_and_honorees/hofer_bios/aaron_hank.htm
http://sportsillustrated.cnn.com/baseball/mlb/all_time_stats/players/a/42389/index.html
1970 - Jordan Knight of New Kids on the Block is born in Worcester, MA. His older brother Jon is also a member of the pop group from Boston.
1971 - The musical, "Godspell," opened this night at the Cherry Lane Theatre in New York City. "Godspell" featured the song "Day by Day" (a top-15 hit in 1972). The rock musical that featured Robin Lamont played for 2,124 performances and was the third longest-running off-Broadway production at the time.
1973 - Captain Robin Lindsay Quigley became the first female Navy Officer to hold a major command: Navy Service School, San Diego, CA, supervising 30,000 students.
1973 - Yes receive gold records for both "Yessongs" their triple-record live set and "The Yes Album."
1974 - No. 1 Billboard Pop Hit: "The Streak," Ray Stevens.
1975 - NBC-TV paid a whopping $5,000,000 for the rights to show "Gone with the Wind" just one time. It was the top price paid for a single opportunity to show a film on television. It became, at that time, the highest-rated television program ever presented on a single network, watched by 47.5 percent of the households sampled in America, and 65 percent of television viewers, still the record for the highest rated film to ever air on television.
1975 - Elton John's "Captain Fantastic and the Brown Dirt Cowboy" album was released and certified a platinum record on the very same day. It was the first album to be certified a million seller (in this case, a two-million seller) on the first day of release.
1976 - Race jockey Steve Cauthen began an enviable win streak. Cauthen, age 16, rode his first winner at River Downs, KY. He went on to win 94 races, becoming horse racing's most-watched jockey.
1977 - Top Hits
"When I Need You" - Leo Sayer
"Sir Duke" - Stevie Wonder
"Couldn't Get It Right" - Climax Blues Band
"Some Broken Hearts Never Mend" - Don Williams
1977 - The movie "Smokey & the Bandit" premieres.
1978 – "Thank God It's Friday," a movie celebration of disco which is Casablanca Records chief Neil Bogart's response to Saturday Night Fever, premieres in Los Angeles. It stars Donna Summer as a singer looking for her big break in a "typical" Hollywood disco on a "typical" Friday night. Summer's song "The Last Dance" is introduced and it goes on to top the pop charts and wins the 1978 Academy Award for Best Song. The film meantime, is a flop.
1979 - "In The Navy" by Village People hits #3
1979 - -12ºF (-11ºC), on top of Mauna Kea HI (state record)
1979 - With the wind really blowing out at Wrigley Field, the Cubs and Phillies combined for a wild ten-inning slugfest won by the Phillies, 23-22. Dave Kingman hit three home runs and collected six RBI for the Cubs while teammate Bill Buckner had a grand slam and seven RBI. Mike Schmidt belted two home runs, including the game-winner in the 10th inning. Bob Boone, pitcher Randy Lerch, and Garry Maddox also homered for the Phillies and Steve Ontiveros and Jerry Martin do it for the Cubs. The eleven home runs between the two teams tied a MLB game record. The contest included 50 hits. In 2010, the MLB Network named it the 20th greatest game of the previous 50 years.
1983 - A golfer playing the Fox Meadows course in Memphis, Tennessee was struck by a bolt of lightning that went through his neck, down his spine, came out a pocket containing his keys, and went into a nearby tree. Miraculously, he survived!
1983 - No. 1 Billboard Pop Hit: "Let's Dance," David Bowie.
1984 - Baseball's Mario Soto threw four strikeouts in one inning — only 15th pitcher since 1900 to do so. The catcher dropped the ball on the third strike. The runner ran to first and was safe. The catcher must hold on to the ball for a third strike call to take effect (or tag the runner, or make the throw out to first).
1985 - Bobby Ewing died on the season finale of "Dallas" on CBS-TV. It was the "talk of the town." Young Bobby Ewing, played by actor Patrick Duffy, died in a violent car explosion, but came back to life the following season (he was seen taking a shower, just as Victoria Principal, his TV wife, was about to step into the shower stall).
1985 - Top Hits
"Don't You Forget About Me" - Simple Minds
"One Night in Bangkok" - Murray Head
"Everything She Wants" - Wham!
"Somebody Should Leave" - Reba McEntire
1987 - The US Navy's guided missile frigate, Stark, sailing off the Iranian coast in the Persian Gulf, was struck and set afire by two Exocet sea-skimming missiles fired from an Iraqi warplane at 2:10pm, EDT. Also struck was a Cypriot flag tanker. At least 28 American naval personnel were killed. Only hours earlier a Soviet oil tanker in the Gulf had struck a mine.
1987 - Eric 'Sleepy' Floyd of the Golden State Warriors set a playoff record for points in a single quarter. He poured in 29 points in the fourth period in a game against Pat Riley's Los Angeles Lakers.
1988 - Thunderstorms produced large hail and damaging winds across the Mid-Atlantic region during the afternoon and evening hours. A "thunderstorm of a lifetime" in Northern Spartanburg County, South Carolina produced hail for 45 minutes. Hail accumulated to knee-deep in some places.
1992 - Betsy King shot 267 to win the LPGA Championship by 11 strokes over Karen Noble. King recorded rounds of 68, 66, 67 and 66, the first time that any LPGA player finished four rounds under 70 in that any LPGA player finished four rounds under 70 in a major championship. Her 267 was the lowest score ever recorded by any golfer, man or woman, in a major championship.
1992 - The Toronto Blue Jays reached the one million mark in home attendance faster than any other team in baseball history. The Blue Jays drew 1,006,294 fans in just 21 days, surpassing the record held jointly by the 1981 Los Angeles Dodgers and the 1991 Blue Jays.
1998 - ESPN's "Sportscenter," the cable network's signature program, broadcast its 20,000th edition with a special 90-minute show hosted by longtime anchors Chris Berman, Dan Patrick, and Bob Ley. "Sportscenter" made its debut on September 7, 1979, ESPN's launch day, and is broadcast live three times each weekday and four times on Saturday and Sunday.
1998 - Lefthander David Wells of the New York Yankees pitched a perfect game (allowing no hits and no base runners of any kind) against the Minnesota Twins, winning 4, 0. This was the first perfect game pitched in Yankee Stadium since Don Larsen's in Game 5 of the 1956 World Series. Oddly enough, Wells and Larsen attended the same high school, Point Loma in San Diego, CA.
2011 - The final episode of "The Oprah Winfrey Show" was recorded in Chicago, Illinois with many celebrities attending the star-studded event.
2012 - U.S. Ambassador to Israel, Daniel B. Shapiro, says America 'is ready' to attack Iran to prevent them from developing nuclear weapons.
2014 - Google, Inc. and Apple, Inc. have agreed to drop certain patent lawsuits against each other; the lawsuits revolve around Google's Motorola Mobility technology.
Stanley Cup Champions:
1983 - New York Islanders
-------------------------------------------------------------

SuDoku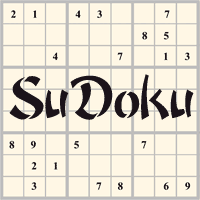 The object is to insert the numbers in the boxes to satisfy only one condition: each row, column and 3x3 box must contain the digits 1 through 9 exactly once. What could be simpler?
http://leasingnews.org/Soduku/soduko-main.htm
--------------------------------------------------------------

Daily Puzzle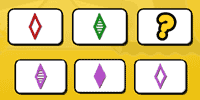 How to play:
http://www.setgame.com/set/puzzle_frame.htm
Refresh for current date:
http://www.setgame.com/set/puzzle_frame.htm
--------------------------------------------------------------


http://www.gasbuddy.com/
http://www.gasbuddy.com/GB_Map_Gas_Prices.aspx
http://www.gasbuddy.com/GB_Mobile_Instructions.aspx
--------------------------------------------------------------

Weather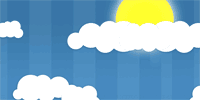 See USA map, click to specific area, no commercials
--------------------------------------------------------------

Traffic Live---
Real Time Traffic Information
You can save up to 20 different routes and check them out with one click,
or type in a new route to learn the traffic live
--------------------------------