Go Giants!


Monday, October 25, 2010


Today's Equipment Leasing Headlines

Classified Ads---Senior Management
Financial Pacific Sold!
Leasing Companies on the Stock Exchanges
Key Bank and Leasing Appear Timid
by Christopher Menkin
Hillcrest Bank Leasing to Close?
Bank Beat--by Christopher Menkin
Classified Ads---Help Wanted
Leasing Veteran Steve Dunham joins BSB Leasing
Leasing 102 by Mr. Terry Winders, CLP
Marketing Equipment Leasing in 2011
Top Stories---October 18 - October 22
Classified ads—Back Office
Santa Barbara, California---Adopt-a-Dog
News Briefs---
Bank of America Finds Foreclosure Mistakes
KTB leasing raises net profit target by BT600M
Broker/Funder/Industry Lists | Features (collection)
Top Ten Stories Chosen by Readers | Top Stories last six months
Deposits, not CD rates, guaranteed
You May have Missed---
California Nuts Brief---
Sports Briefs---
"Gimme that Wine"
This Day in American History
Baseball Poem
SuDoku
Daily Puzzle
GasBuddy
Weather, USA or specific area
Traffic Live----

######## surrounding the article denotes it is a "press release" and was not written by Leasing News nor information verified, but from the source noted. When an article is signed by the writer, it is considered a "by line." It reflects the opinion and research of the writer. It is considered "bias" as it is the writer's viewpoint.


[headlines]
--------------------------------------------------------------

Classified Ads---Senior Management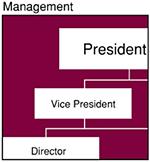 Europe
25+ yrs exper. management roles Chase, AT&T Capital, Heller Financial, SFS. Develop biz from "scratch to success". Looking for challenging & pioneering job.
Email: frans@alliedproperty.net
Philadelphia, PA
27 yrs. exp. sales, ops., credit, strategy, P&L mngmet. Most recently created & executed the biz plans for 2 highly successful Bank-owned small ticket leasing subsidiaries.
email: mccarthy2020@comcast.net
Philadelphia Metro Area - 30 Years experience Healthcare sales/ management- 3 years experience newly create "small-ticket" healthcare division.
Good success - Mitch Utz
215-460-4483
Email: mitutz@msn.com


Southern CA
20 years exp. as hands-on leasing CFO, managing accounting, treasury, FP&A, including securitizations, Great Plains/FRx, budgets, risk management. MBA. Also available as interim Controller/CFO, consultant.
Email: leasecfo@gmail.com



[headlines]
--------------------------------------------------------------

Financial Pacific Sold!

Leasing News has confirmed from three highly reliable sources that Financial Pacific, Federal Way, Washington, a major third party originator in the leasing business, perhaps the largest small ticket generator in this field, has been sold.
While Balboa Capital, Direct Capital, LEAF, Marlin and others exited the third party origination field, Financial Pacific, known in the trade as "Fin Pac" has become more robust.
Details most likely will be made public after this article appears in Leasing News, but what is known is reportedly the negotiations may have been going on for a year and the buyer is a "private equity investor."
The good news is that Paul Menzel, CLP, will remain as president and CEO, and long time senior vice-president, in charge of the broker program and business development, Terey Jennings, CLP, will also remain. Key positions and operation will remain the same, Leasing News was told. Reportedly the move will strengthen Financial Pacific ability and may again, as they have recently done, lowered rates into new market places, especially with programs for broker's vendors.
Neither Paul Menzel, CLP, nor Terey Jennings, CLP, was available at press time for a comment, and all inquiries to others at Fin Pac were directed to them.
June 30, 2004, Allied Capital announced "... that it has agreed to purchase Financial Pacific Company (FinPac), a specialized commercial finance company focused on providing leases for business-essential equipment to small businesses nationwide. The total transaction amount is expected to be approximately $94 million, which includes closing costs and is subject to adjustments. Allied Capital intends to provide both subordinated debt and equity financing for the transaction. The purchase is scheduled to close in the third quarter and is subject to certain closing conditions and regulatory approvals."
http://www.leasingnews.org/Conscious-Top%20Stories/Fin-Pac_sold.htm

The company's majority owner at the time was Windward Capital Partners, L.P.
Allied Capital was described in the press release as "… the nation's largest business development company and provides long-term debt and equity investment capital to companies in a variety of industries. The company also participates in the real estate capital markets as an investor in non-investment grade commercial mortgage-backed securities and collateralized debt obligation bonds and preferred shares."
It may be the Allied Capital is trying to raise capital as March 7, 2007, the company committed $75 million to acquire a majority interest in Direct Capital, Portsmouth, New Hampshire. Leasing News is working on an unconfirmed report that the relationship no longer exists and perhaps Direct Capital the parent has completed the transaction. Again, this is unconfirmed.
In January of this year Financial Pacific Leasing announced it had completed the renewal of its $100 Million Term Credit Facility with WestLB AG. The lending relationship between the two financial institutions was originally established in 2001.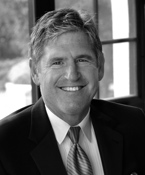 October 10, 2008 Financial Pacific announced: "... the appointment of Paul J. Menzel, CLP, as the Company's new President, effective November 1, 2008. Dale Winter, Fin Pac's current President and CEO, will remain as CEO during a transition period. After the transition Mr. Winter will remain with the Company as Chairman of the Board of Directors.
"Mr. Menzel brings with him over 30 years of experience in the equipment leasing and finance industry, having served in senior management positions at Puritan Leasing Company, Cal Fed Credit and Pacific Capital Bancorp. Most recently, Mr. Menzel served as President of LEAF Third Party Funding, a subsidiary of LEAF Financial Corporation."

Paul Menzel, CLP, was named as one of the 25 most influential in the leasing business:
"…. Highest of ethics, good clean portfolios, quality leader. He has been active in two leasing associations himself, also supporting others, giving his time to the industry for many years. Paul is a leader who believes in "do as I do, not as I say". He has set a great example for all his years in the industry.
(He also is the First Leasing News Person of the Year: http://www.leasingnews.org/archives/January%202006/01-03-06.htm#person editor)
The parent of Fin Pac, Allied Capital, had some "Mark to Market" issues in February, 2009, and Menzel sent out a memo to clients, basically saying: "...the facts are Financial Pacific has its own bank lines, its own sources of funds, and is independent. 2008 was a record year for them with Terey Jennings, CLP, still in charge of sales, and a new President who has much banking and overall operating experience, 2009 should be a banner year." (1)
Terey Jennings, CLP, is a long time employee, working under Doug Erwin.
Doug Erwin was appointed president and CEO in 1986. He previously was the President of State Mutual Savings Bank in Tacoma for 10 years.
(Current photo not available).
November 18, 2004, Terey Jennings, CLP, was appointed Senior Vice President in charge of Business Development.
"Jennings is now responsible for all Sales and Marketing activities of the company. Mr. Jennings graduated from Pacific Lutheran University with a B.A. degree in business administration. He is very active in several equipment leasing associations, Eastern Association of Equipment Lessors, Equipment Leasing Association, National Association of Equipment Lease Brokers, including recently being elected 2005 president of the United Association of Equipment Leasing.
"He is married to Cherie and they have two daughters. Jennings says his number one hobby is spending time with his family. His second hobby is golf, whom Credit Administrator Alan Kissinger says, he plays extremely well."
http://www.leasingnews.org/archives/November%202004/11-18-04.htm#terry

(1) Paul Menzel, CLP Memo to "FinPac" Clients:
http://www.leasingnews.org/archives/February%202009/02-02-09.htm#memo
[headlines]
--------------------------------------------------------------

Leasing Companies on the Stock Exchanges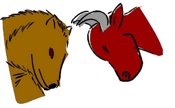 From close of Friday, October 22, 2010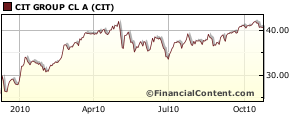 CIT Group (NYSE:CIT)
Today's Open 40.47
Bid (Size) 40.26 (200)
Ask (Size) 40.54 (200)
Prev. Close 40.38
Today's Range 40.27 - 41.00
52wk Range 24.83 - 42.94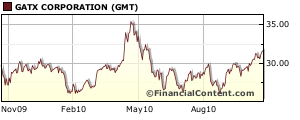 G A T X CP (NYSE: GMT)
Today's Open 31.48
Bid (Size) 31.23 (100)
Ask (Size) 31.83 (100)
Prev. Close 31.51
Today's Range 31.01 - 31.61
52wk Range 25.40 - 35.75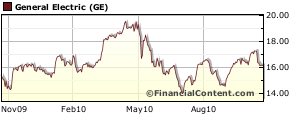 GEN ELECTRIC CO(NYSE: GE)
Today's Open 16.11
Bid (Size) 16.05 (2000)
Ask (Size) 16.07 (500)
Prev. Close 16.05
Today's Range 16.01 - 16.20
52wk Range 13.75 - 19.70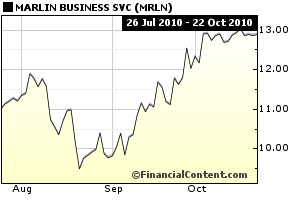 Marlin Business Services Corp.( NasdaqGS: MRLN)
Today's Open 12.83
Bid (Size) 12.80 (1100)
Ask (Size) 12.86 (1900)
Prev. Close 12.83
Today's Range 12.71 - 12.89
52wk Range 6.560 - 13.60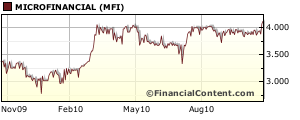 MicroFinancial Incorporated (NasdaqGM: MFI)
Today's Open 4.210
Bid (Size) 4.070 (100)
Ask (Size) 4.230 (300)
Prev. Close 4.050
Today's Range 4.010 - 4.229
52wk Range 2.760 - 4.300
Chesswood Income Fund (Pawnee Corp.) (CHW.UN)
(Canadian monetary, www.tmx.com)
Open: 5.770
High: 5.800
Low: 5.750
Prev. Close: 5.600
Bid: 5.720
52wk Range 3.00---5.87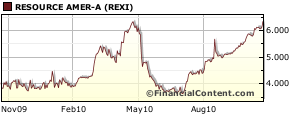 Resource America, Inc.(NasdaqGS: Rexi)
(LEAF Corp; Leaf Specialty Group)
Today's Open 6.100
Bid (Size) 6.270 (300)
Ask (Size) 6.300 (100)
Prev. Close 6.090
Today's Range 6.000 - 6.310
52wk Range 3.500 - 6.480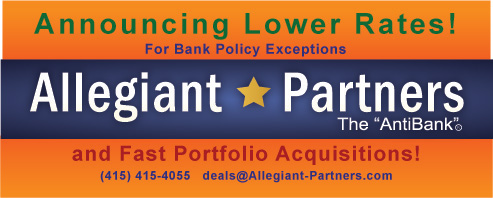 [headlines]
--------------------------------------------------------------

Key Bank and Leasing Appear Timid
by Christopher Menkin

KeyCorp (NYSE: KEY) third quarter net income was $163 million, compared to a net loss of $422 million for the 2009 third quarter. Tier 1 risk-based capital ratio was 14.26% up from 13.62% one quarter ago.
Chief Executive Officer Henry L. Meyer III noted that Key opened 34 new branches during the first nine months of 2010 and expects to open an additional five new branches during the fourth quarter of 2010, increasing its market presence in selected markets of its 14-state branch network.
While the move appears to be more consumer oriented, the loan composition from the third quarter 8-K indicates otherwise, except for a rise in real estate residential loans. All the commercial loan compositions and community equity loans are down (in millions):
| | | | |
| --- | --- | --- | --- |
| | 3Q10 | 2Q10 | 3Q09 |
| Loan Composition: | | | |
| Commercial, Fin. & Ag. | 16,541 | 17,113 | 20,600 |
| Comm. mortgage | 9,673 | 9,971 | 11,169 |
| Construction | 2,731 | 3,430 | 5,473 |
| Commercial Leasing | 6,538 | 6,620 | 7,787 |
| R.E.-Residential | 1,853 | 1,846 | 1,787 |
| Home Equity-Community | 9,655 | 9,775 | 10,154 |
| other | 707 | 753 | 884 |
| Consumer Other-Community | 15 | 15 | 19 |
| Consumer-Marine | 25 | 31 | 35 |
| Consumer-Other | 3 | 3 | 5 |
There did not appear to be an indication of the leasing numbers by divisions, but overall the "Nonperforming Assets from Continuing Operations" also show a decline:
| | | | | | |
| --- | --- | --- | --- | --- | --- |
| dollars in millions | 3Q10 | 2Q10 | 1Q10 | 4Q09 | 3Q09 |
| Commercial lease financing | 84 | 83 | 99 | 112 | 132 |
It appears the bank is more in a strengthening holding position than one of growth. This does not mean that they appear to not to be looking for a profit, but are more interested in improving their assets and decreasing their losses. At the same time, they are continuing to "build" branches rather than delete them.
Key Bank 8-K Filing:
http://leasingnews.org/PDF/KeyBank8K_1024.pdf

[headlines]
--------------------------------------------------------------

Hillcrest Bank Leasing to Close
Bank Beat--by Christopher Menkin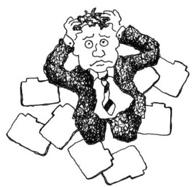 Hillcrest Bank, Overland Park, Kansas, with 41 branches and 184 full time employees was closed with a newly-chartered bank subsidiary of NBH Holdings Corp., Boston, Massachusetts, to assume all of the deposits of Hillcrest Bank. It had one of the lowest Tier 1 Bank Beat has recorded: 0.82%


Hillcrest Bank Leasing, Overland Park, Kansas, under the direction of Chuck Cannata, SVP, Commercial Leasing, in putting their company on the funder list reported 125 employees involved primarily in the Southeast marketplace is doing well promising good rates, no "Evergreen" lease options or splitting "Evergreen" lease payments with vendors.
The company did not take broker business. They were heavy into copier leasing. Year-end 2009 the bank wrote off $7.7 million in "Lease financing receivables" and $4.4 million June 30, 2010..
Originally there was a relationship with SunBridge Capital, and on June 27, 2007 there was an announcement that Hillcrest would buy majority interest in SunBridge, primarily in the truck and trailer leasing business, but it fell apart.
Leasing News had several alerts about SunBridge, which eventually forced into involuntary Chapter 11 bankruptcy by three creditors on March 4, 2009. SunBridge closed on March 20, 2009 and filed Chapter 7 on May 21, 2009.
http://www.leasingnews.org/archives/June%202007/06-27-07.htm#hill
Ironically Commercial Equipment Lease, Eugene, Oregon, was also into truck and trailer leasing as well as the small ticket market place, when their parent bank, LibertyBank was closed by the FDIC on July 30th, 2010 and most assets sold to Home Federal Bank, Nampa, Idaho.
In an interview with Len E. Williams, President/CEO, Home Federal Bank, when asked what was going to happen to Commercial Leasing, he was very complimentary about the management of the leasing company by Jim Johnson, which had been in business for 35 years. In retrospect, he didn't answer the question as in September Commercial stopped taking business and all employees were let get except for caretakers of the portfolio.
As of June 30, 2010, Hillcrest Bank had approximately $1.65 billion in total assets and $1.54 billion in total deposits. Twenty-eight branches in Kansas (eight in Overland), seven of the branches were Denver, five in Denver, two in Larimer County, Colorado, eight in Texas (one in Austin and two in Dallas), one in Gladstone, Missouri.
Bank equity had dramatically dropped from $133,144 million June 30, 2009 to $72.5 million year-end 2009 to $10.2 million June 30, 2010 where non-current loans exceeded $163.9 million. The bank had lost $25.6 million June 30, 2009, year-end 2009 $83.4 million and $69.9 million June 30, 2010 after $53.9 million in construction and land development, $4.4 million in lease receivables, and $3.1 million in property secured by nonfarm nonresidential property.
Real estate construction and land development was the prime downfall of the bank, with such loans for the development of $31.1 million to Quintero Golf & Country Club LLC and Quintero Entrado LLC in Arizona.
The Kansas City Star reports:
"Hillcrest had become a national real estate lender and was undone by the damage that falling property values did to the value of those loans.
"'We're a real estate-oriented bank. It's our core competency,' Hillcrest CEO Jeff Wheeler had said in early 2008 when he was president.
"At the time, Hillcrest had a greater exposure to construction and land development loans than any bank in the Kansas City area. But its managers believed the exposure was manageable, in part because the loans weren't focused here.
"Hillcrest's portfolio was spread across 42 states, and it financed projects for developers who operated in several states. Loans in California, Florida and Arizona — three real estate trouble spots — were part of the bank's portfolio but limited to 18 percent of loans, Wheeler had said."
http://www.kansascity.com/2010/10/22/2344583/regulators-seize-hillcrest-bank.html

The FDIC and Hillcrest Bank, N.A. entered into a loss-share transaction on $1.15 billion of Hillcrest Bank's assets.
Hillcrest Bank, N.A. will share in the losses on the asset pools covered under the loss-share agreement.
The FDIC estimates that the cost to the Deposit Insurance Fund (DIF) will be $329.7 million
http://www.fdic.gov/news/news/press/2010/pr10236.html

The 139th FDIC-insured institution to fail this year was First Arizona Savings, Scottsdale, Arizona.

The FDIC was unable to find another financial institution to take over the banking operations of First Arizona Savings, A FSB. As a result, checks to depositors for their insured funds will be mailed on Monday, October 25. Customers who have questions about their deposits should contact the FDIC at the toll-free phone number below.
As of June 30, 2010, First Arizona Savings, A FSB had approximately $272.2 million in total assets and $198.8 million in total deposits. At the time of closing, the bank had an estimated $5.8 million in uninsured funds. This amount is an estimate that is likely to change once the FDIC obtains additional information from the bank's customers.
Formed May 18, 1988 to service the Phoenix-Mesa-Glendale area the bank had gone from 55 full time employees June 30, 2009 to 90 full time employees, decreasing the noncurrent loans in the same period from $17.3 million to $8.87 million as net equity dropped from $29 million to $9.3 million, loss June 30, 2009 was $6.4 million and the loss June 30, 2010 was $15.6 million after charge off of $6 million in 1-4 family residential properties and $354,000 construction and land development. Tier 1 risk-based capital ratio: 3.32%.
The Mohave Daily News writes: "That comes as little solace to many account holders, who now must wait until their receive their checks before they can access any of their funds: Checking accounts, savings accounts, certificates of deposit, money market accounts and other forms of deposits left with the bank. And it's even less assuring to individual customers whose accounts exceeded the $250,000 threshold for the FDIC guarantee. The FDIC estimated that roughly $1.8 million of the bank's deposits were uninsured.
"And it does little for customers who have written checks that have yet to clear. With closure of the bank, those checks likely will come back. Customers may receive a copy of a letter from the FDIC to send to merchants and creditors urging the waiving of returned-check charges, late fees and penalties associated with checks written on frozen accounts.

"Creditor compliance, however, is not mandatory.
"'It's a hassle, Brennan said, suggesting he understood the plight of many customers. "It's like the electricity just got turned off at the house: Nothing works any more. Your checking account doesn't work; your bank card doesn't work...
"We're all trying to make this work again as quickly as possible, but it won't work the same way it used to."
"Bank customers will have until Nov. 22 to remove contents of safe deposit boxes on bank property. Customers should contact the FDIC at 1-800-830-4698 to schedule an appointment to close the safe deposit box."

http://www.mohavedailynews.com/articles/2010/10/24/news/
local/doc4cc3cc30a9c0d687951521.txt
Beginning today, Monday, October 25th, customers of First Arizona Savings, A FSB with deposits exceeding $250,000 at the bank may visit the FDIC's Web page "Is My Account Fully Insured?" at https://www2.fdic.gov/drrip/afi/index.asp.
The FDIC estimates the cost of the failure to its Deposit Insurance Fund to be approximately $32.8 million.
http://www.fdic.gov/news/news/press/2010/pr10237.html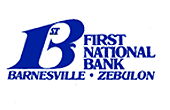 The 16th bank to fail this year in Georgia was The First National Bank of Barnesville, Barnesville, with United Bank, Zebulon, Georgia, to take over the deposits. There were two branches, one in Barnesville and the other in Zebulon, 41 full time employees. It is a rural bank.


(Downtown Barnesville)
First National was found in 1902 and made it through many recession and the great depression of 1932, but construction and real estate loans hit it hard, as it did many other Georgia banks caught in an expansion that they believed could not end.
As of June 30, 2010, The First National Bank of Barnesville had approximately $131.4 million in total assets and $127.1 million in total deposits. Bank equity had dropped from $10.3 million June 30, 2009 to $7.3 million June 30, 2010 with $13 million non-current loans the previous period and $13.55 million the latest period. The bank had lost $1.98 million June 30, 2009 and $2.47 million June 30, 2010, following $1.19 million in real estate loans ($503,000 construction and land development, $406,000 secured by farmland, $284,000 in 1-4 multifamily residences. Tier 1 risk-based capital ratio. 6.76%.
The FDIC estimates that the cost to the Deposit Insurance Fund (DIF) will be $33.9 million.
http://www.fdic.gov/news/news/press/2010/pr10234.html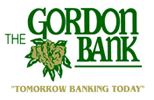 The Gordon Bank, Gordon, Georgia, was closed with Morris Bank, Dublin, Georgia, to assume all of the deposits.
As of June 30, 2010, The Gordon Bank had approximately $29.4 million in total assets and $26.7 million in total deposits. Morris Bank paid the FDIC a premium of 0.05 percent for the deposits of The Gordon Bank. In addition, Morris Bank will purchase approximately $11.5 million of The Gordon Bank's assets.
Gordon County was created in 1850 from parts of Floyd and Bartow counties. The 93rd county formed in the state was named after William Washington Gordon, who was president of what was then the Central Railroad and Banking Company and later became the Central of Georgia Railroad.
The small bank had 12 full time employees and was founded April 29, 1994. Bank equity had dropped from $2.7 million June 30, 2009 to $670,000 June 30,2010 with noncurrent loans at $4.5 million, a loss of $439,000 June 30, 2009 and a loss of $1.3 million June 30, 2010 with charge offs $362,000 1-4 multifamily residences, $101,000 construction and land development. Tier 1 risk-based capital ratio: 2.05%.
The FDIC estimates that the cost to the Deposit Insurance Fund (DIF) will be $9.0 million
http://www.fdic.gov/news/news/press/2010/pr10233.html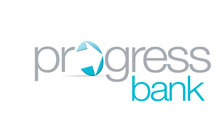 The 27th bank to fail in Florida this year was Progress Bank of Florida, Tampa, Florida with Bay Cities Bank, Tampa, Florida, to assume all of the deposits. Formed October 25, 1984. There were three branches in Tampa with 20 full time employees.
"Tampa has a number of sports teams, such as the Tampa Bay Buccaneers in the NFL, the Tampa Bay Lightning in the National Hockey League, the Tampa Bay Rays in Major League Baseball, and the FC Tampa Bay Rowdies in North American Soccer League...Tampa is part of the Tampa-St. Petersburg-Clearwater, Florida MSA. The four-county area is composed of roughly 2.7 million residents, making it the second largest metropolitan statistical area (MSA) in the state, and the fourth largest in the Southeastern United States, behind Miami, Washington, D.C., and Atlanta.
Wikipedia.com
As of June 30, 2010, Progress Bank of Florida had approximately $110.7 million in total assets and $101.3 million in total deposits. The equity of the bank had fallen from $11.2 million June 30, 2009 to $1.7 million June 30, 2010 with $18.3 noncurrent loans. The bank had lost $570,000 the last time period and $1.8 million June 30, 2010 after $3.9 million in real estate loans ($1.6 million in land secured by nonfarm nonresidential property, $1.3 million in 1-4 multifamily residences, $985,000 in construction and land development as well as $766,000 in "other loans." Tier 1 risk-based capital ratio: 2.02%
The FDIC estimates that the cost to the Deposit Insurance Fund (DIF) will be $25.0 million.
http://www.fdic.gov/news/news/press/2010/pr10232.html

The two branches of First Bank of Jacksonville, Jacksonville, Florida were closed with Ameris Bank, Moultrie, Georgia, to assume all of the deposits. There were 22 full time employees working for the bank formed August 28, 1989.
As of June 30, 2010, First Bank of Jacksonville had approximately $81.0 million in total assets and $77.3 million in total deposits. The FDIC and Ameris Bank entered into a loss-share transaction on $60.0 million of First Bank of Jacksonville's assets. The bank reportedly had several years of management problems including ousting its president and CEO and subsequent lawsuits, as well as a former vice-president accused of mishandling money.
Bank equity had gone from $8.2 million to $674,000 as non-current loans had increased from $4.6 million to $7 million June 30, 2009 to June 30, 2010. The bank had lost $860,000 the previous period and June 30, 2010 it had lost $1.9 million following charges off of $1.1 million secured by nonfarm nonresidential land, $563,000 1-4 multifamily homes, $124,000 construction and land development, and $46,000 in commercial and industrial loans. Tier 1 risk-based capital ratio: 1.20%.
http//www.fdic.gov/bank/individual/failed/firstbankjacksonville.html.

The FDIC estimates that the cost to the Deposit Insurance Fund (DIF) will be $16.2 million.
http://www.fdic.gov/news/news/press/2010/pr10231.html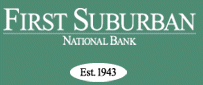 The four branches of First Suburban National Bank, Maywood, Illinois were closed with Seaway Bank and Trust Company, Chicago, Illinois, to assume all of the deposits. This was the 16th bank to fail in Illinois this year. Formed September 7, 1943 to service Chicago-Joliet-Naperville (branch in Broadview, Chicago, Crestwood, Maywood), there were 41 full time employees.
As of June 30, 2010, First Suburban National Bank had approximately $148.7 million in total assets and $140.0 million in total deposits. Bank equity had dropped from $8.4 million June 30, 2009 to $4.7 million June 30, 2010 with $19.6 million in non-conforming loans. The bank had lost $1.1 million the previous period and $872,000 June 10, 2010. Tier 1 risk-based capital ratio: 4.21%.
The FDIC estimates that the cost to the Deposit Insurance Fund (DIF) will be $31.4 million.
http://www.fdic.gov/news/news/press/2010/pr10235.html
List of Bank Failures:
http://www.fdic.gov/bank/individual/failed/banklist.html

Tracking Bank Failures Map
http://graphicsweb.wsj.com/documents/Failed-US-Banks.html

Bank Beat Columns:
http://www.leasingnews.org/Conscious-Top%20Stories/Bank_Beat.htm
[headlines]
--------------------------------------------------------------

Leasing Industry Help Wanted

Vehicle Lenders Group, LLC is looking for dynamic sales associate. Either work out of one of our offices in Calif. , Dayton, or Oyster Bay, NY or your own office.
Draw w/benefits after three month probation period.
Must have excellent references, honest, self motivated, able to generate $500,000 a month by the end
of 12 months of employment.
Curt Webster, CVLE 516-922-7447 ext 104
Please see our Job Wanted section for possible new employees.
[headlines]
--------------------------------------------------------------

Leasing Veteran Steve Dunham joins BSB Leasing

Steve Dunham, former President of Leasing Associates, Mountain View, California, has joined BSB Leasing, Inc. as a Special Projects Coordinator and to continue to develop BSB's Middle and Large Ticket product offerings.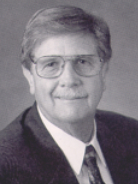 (Archives: Steve Dunham, WAEL's founder and first president)
(WAEL: Western Association of Equipment Lessors which became the United Association of Equipment Leasing and then merged with the Eastern Association of Lessors to become the National Equipment Finance Association.
Dunham, started Leasing Associates in 1976 and was one of the first brokers to develop a Super Broker model specializing in working with brokers nationwide, utilizing the Pegasus program at Colonial Pacific Leasing.



Don Myerson, BSB President
"We are extremely pleased to welcome Steve to BSB Leasing," said Don Myerson, President of BSB Leasing, Inc." We've been competitors for over 25 years so it's good to finally be on the same team. Steve's vast wealth of knowledge and experience is a welcome addition to our management team.
Dunham will be working out of a regional office in Booth Bay, Maine. He can be reached at 888-465-0303

Part II—30 year History of WAEL:
http://www.leasingnews.org/Conscious-Top%20Stories/WAEL_Hist_II.htm
[headlines]
--------------------------------------------------------------

Leasing 102
by Mr. Terry Winders, CLP
Marketing Equipment Leasing in 2011
I have been asked to write about how to sell leasing in 2011 in light of the new accounting rules (if they are adopted 95%). It appears that it will be important to offer both equipment finance and equipment leasing to cover whatever needs the vendor or customer request. But a full range of products in leasing will be necessary from tax motivated to non-profits. TRAC leasing is still with us and municipal leasing, while changing, continues to grow. What will be gone are those transactions utilizing the off balance sheet advantage of operating leases.
Vendor programs will be important, but you need to understand your territory restrictions and only solicit business in the states where you have funding sources qualified to do business. The States are tax happy because they are hurting for funds and anyone not qualified to do business or not collecting and remitting taxes, are going to get a lot of heat and penalties.
I believe that a lot of training will be necessary to keep sales personnel qualified to present a complete array of lease products. You should create a test of rules and regulations to administer to your staff to determine their level of knowledge and where they need help to improve product knowledge, It would also be of help to gather them together and do some role playing to see how each of them approach a potential vendor or lessee. Prepare a list of questions that your customer or vendor might ask and see how your sales staff responds. You may want to repeat this role playing until all are comfortable and also well rehearsed in the best responses.
You should also have weekly discussions on current rates and let each person relate what they are observing in the market so everyone knows what to expect and more important: what your company can do to support the sale.
Residuals are going to become more important next year so teach your sales personnel how to ask equipment questions. Develop an equipment questionnaire for the industries you want to cover. If you need a start, let me know and I will email you an "equipment use and description form".
Remember our name is "equipment" leasing. The more you know about the use of the equipment use with a "complete" description the better your lease transaction will be. Most equipment descriptions in the lease industry suck big time and are very hard to collect on if a default occurs. This year has been a record year for incomplete, "piss poor," horrible, "shitty" descriptions ---and a lot of loss has occurred because of it!!!
It also appears shorter terms are making a headway instead of longer terms. Companies want to eliminate debt, not increase it, so look to the "any number of months" terms instead of 36, 48, or 60. If you can provide terms that match the payment request of the lessee, you stand a better chance of being successful next year. If you need a sample rate sheet let me know.
Trade-ins will be popular next year, so a problem exists if the customer wants a lease, so be ready to understand how your company will handle this in a lease. Also because of the amount of cash in business hands, you may expect the same problem with buy-downs. Remember you must pay the fair value of the equipment cost or you will get into income tax problems. The IRS does not audit your invoice cost. They look to see if you paid the fair market value. Always use cash as prepaid rent.
Next year will be different so prepare yourself and get trained and learn all the ins and outs of this business or you may be outside looking in, instead of making a good living.
Mr. Terry Winders, CLP, has been a teacher, consultant, expert witness for the leasing industry for thirty-five years and can be reached at leaseconsulting@msn.com or 502-649-0448
He invites your questions and queries.
Previous #102 Columns:
http://www.leasingnews.org/Conscious-Top%20Stories/Leasing_102/Index.htm

(This ad is a "trade" for the writing of this column. Opinions
contained in the column are those of Mr. Terry Winders, CLP)
[headlines]
--------------------------------------------------------------

Top Stories---October 18 - October 22
Here are the top ten stories opened by readers:
(1) Archive--October 20, 2000
50 Leasing Companies Major Changes
http://leasingnews.org/archives/Oct2010/10_20.htm#archive_changes
(2) Adrian Hebig resigns from US Bank Manifest
http://leasingnews.org/archives/Oct2010/10_18.htm#hebig
(3) GE Keeps on Trimming
http://leasingnews.org/archives/Oct2010/10_18.htm#ge
(4) Lease Police Identifies "Repo Machines"
http://leasingnews.org/archives/Oct2010/10_18.htm#repo
(5) Placard--Rule #1 Boss is Right
http://leasingnews.org/archives/Oct2010/10_18.htm#placard
(6) Leasing 102 by Mr. Terry Winders, CLP
Broker or Packager Fees
http://leasingnews.org/archives/Oct2010/10_18.htm#broker_fees
(7) Chris Enbom, CLP, 2011 President NEFA
http://leasingnews.org/archives/Oct2010/10_22.htm#enbom
(8) Bank of the West Begins Servicing for Microsoft Financing
http://leasingnews.org/archives/Oct2010/10_20.htm#bank_west
(9) Messenheimer of AMC Funding Group filed BK 4/19/10
http://leasingnews.org/archives/Oct2010/10_22.htm#amc
(10) New Hires---Promotions
http://leasingnews.org/archives/Oct2010/10_22.htm#hires
[headlines]
--------------------------------------------------------------

Classified ads—Back Office
Back Office: Atlanta, GA
Let Tax Partners handle your sales and use tax compliance duties w/less risk and cost than in-house. Largest tax compliance firm
in US
E-mail:sales@taxpartners.com
Backoffice: Dallas, TX
Property Tax and sales and use tax administration services performance is guaranteed and we will save you time and money or our service is free.
E-mail: info@osgsolutions.com
Back Office: Laughlin, NV
20 years experience on funder/broker sides. Looking for a relationship where I act as credit shop for smaller brokers when financial statements are involved.
E-mail:batarista@laughlin.net

Backoffice: New Rochelle, NY
Proactive management/administration of commercial/consumer vehicle lease/finance portfolios covering insurance, titles,
registrations, sales/property taxes, tickets, collections, accounting, vehicle disposition. Since 1975
E-mail: Barrett@BarrettCapital.com
Back Office: Northbrook, IL
Our staff of CPA's and lease professionals can handle any or all portfolio responsibilities incl. portfolio mgmt, invoicing, sales/property/income tax, accounting, etc.
800-826-7070
E-mail: ngeary@ecsfinancial.com
Back Office: San Rafael, CA
We can run your back office from origination to final payoff. 30 years experience in commercial equipment lease and loan portfolio management.
E-mail:gmartinez@phxa.com
Back Office - Portland, OR
Keep more of your hard-earned commissions! Middle-Market, Small-Ticket for brokers, nationwide, 20+years experience, negotiable splits. Contact us for more information at (888)745-9481 or
bev@alliedpacific.net

Back Office -Portland
Portfolio Financial Servicing Company is a leading provider of private label primary and backup servicing for lease and loan contracts. 800-547-4905
sales@pfsc.com

Back Office: National Property Tax Compliance Services to the leasing industry. Over 60-years experience and fifty Lessors as clients. References and free quotes available,
(216) 658-5618,
E-mail gary@avptc.com

Back Office – National
Spending too much time on processing credit applications, preparing lease documents and other administrative tasks and not enough time marketing and growing your business? Call us! 407.964.1232
dee@leasebrokerassistant.com

Back Office: Gig Harbor, WA
Orion First Financial provides comprehensive lease/loan account servicing, collection/workout solutions and strategic advisory services. Contact David T. Schaefer
253-857-9610
dtschaefer@orionfirst.com
Leasing Industry Outsourcing (Providing Services and Products)

All "Outsourcing" Classified ads (advertisers are both requested and responsible to keep their free ads up to date:
http://www.leasingnews.org/Classified/Outsourcing/Outsourcing.htm
How to Post a free "Outsourcing" classified ad:
http://www.leasingnews.org/Classified/Outsourcing/Outsourcing-post.htm
[headlines]
--------------------------------------------------------------

Santa Barbara, California---Adopt a Dog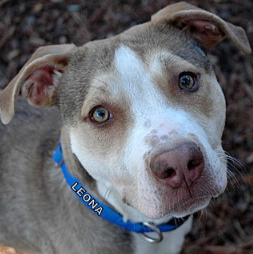 Leona
Pit Bull/Husky mix
Sex: spayed female
Age: 1 1/2 yr.
Size: 48 lbs.

"Leona is a unique looking young lady. With her lighter eyes and somewhat muted coloring, you almost wonder if you really see her among the shadows.
"This girl is a nice dog - she has a good start on her manners, since she already knows sit and down, and walks pretty well on a leash, too. Like all youngsters, she'll need basic obedience training and regular exercise to keep her mind and body fit and trim.
"Leona recently has had the opportunity to get some 'staycation' time at a volunteers home. She visits during the day to get some quality house and green grass yard time, and returns in the evening to her kennel at the shelter. Her volunteer shared some great video of Leona being a happy silly goof, playing ball in the backyard. What a lucky girl! She is all tuned up to stay with you, now - good house companion and fun outside.
"Leona (which means Lioness in many languages)can be high energy, but seems to calm down easily when you want her to.
"She likes other dogs and passed her cat test."
"Come to the shelter and see Leona for yourself - the pictures don't do her justice."
http://www.k-9pals.org/adopt_profile.php?dogid=1000

K-9 Pals
5473 Overpass Road
Santa Barbara, California
805-681-4369
http://www.k-9pals.org/home.php
Adopt-a-Pet by Leasing Co. State/City
http://www.leasingnews.org/Conscious-Top%20Stories/Adopt_Pet.htm

Adopt a Pet
http://www.adoptapet.com/\

[headlines]
---------------------------------------------------------------


News Briefs----
Bank of America Finds Foreclosure Mistakes: Report
http://www.nytimes.com/reuters/2010/10/25/business/business-us-bankofamerica.html?_r=1&hp
KTB leasing raises net profit target by BT600M
http://www.nationmultimedia.com/home/2010/10/19/business/KTB-leasing-raises-net-profit-target-by-BT600M-30140344.html


You May have Missed---

Bank-failure fallout
Deposits, not CD rates, guaranteed
http://www.dispatch.com/live/content/business/stories/2010/10/24/deposits-not-cd-rates-guaranteed.html?sid=101

Sports Briefs----

Falcons withstand furious rally, defeat Bengals 39-32
http://www.ajc.com/sports/atlanta-falcons/falcons-withstand-furious-rally-690604.html
Patriots 23, Chargers 20
http://www.boston.com/sports/football/patriots/extra_points/2010/10/live_patriots_a_1.html
http://www.sandiegouniontribune.com/news/2010/oct/24/chargers-schedule-gets-tougher-
beginning-patriots/
Cutler's mistakes cost Bears win
http://www.chicagotribune.com/sports/football/bears/ct-spt-1025-bears-haugh-chicago-20101024,0,7544443.column
Raiders set franchise record in 59-14 rout of Broncos
http://www.contracostatimes.com/top-stories/ci_16423965
Singletary: playoffs still possible
http://www.sfgate.com/cgi-bin/blogs/ninerinsider/detail?entry_id=75349

Seahawks alone on top of the NFC West after 22-10 win over Cardinals
http://seattletimes.nwsource.com/html/seahawks/2013249746_hawk25.html
Rams wilt in loss to Bucs
http://www.stltoday.com/sports/football/professional/article_4221b1f7-109a-5c01-86ce-b1b36250b6ee.html
Vikings' bad mood rising
http://www.startribune.com/sports/vikings/105647303.html
?elr=KArksLckD8EQDUoaEyqyP4O:DW3ckUiD3aPc:_Yyc:aU1yDEmP:QMDCinchO7DU



California Nuts Briefs---

Jerry Brown's lead doubles in a month; little change in Senate race
http://www.latimes.com/news/local/la-me-poll-20101024,0,1168989.story


"Gimme that Wine"

No. Calif. Storm wallops Wine Country
http://www.pressdemocrat.com/article/20101024/ARTICLES/101029721/1349?Title=Storm-wallops-Wine-Country
Lake County wineries - going where Napa won't
http://napavalleyregister.com/lifestyles/food-and-cooking/wine/article_a110c5f0-dd7e-11df-ac08-001cc4c002e0.html
Austrian Vineyards Are All in the Family
http://travel.nytimes.com/2010/10/17/travel/17journeys.html?ref=dining
Botella's Effective Wine Decanter
http://www.nytimes.com/2010/10/20/dining/20carafe.html?ref=dining

Free Mobile Wine Program
http://leasingnews.org/archives/Feb2010/2_26.htm#mobile
Wine Prices by vintage
http://www.winezap.com
US/International Wine Events
http://www.localwineevents.com/
Winery Atlas
http://www.carterhouse.com/atlas/\
Leasing News Wine & Spirits Page
http://two.leasingnews.org/Recommendations/wnensprts.htm

[headlines]
----------------------------------------------------------------
This Day in American History
1741-Georg Wilhelm Steller discovers the Kiska Island in the Aleutian Island chain of present day Alaska. http://memory.loc.gov/ammem/today/oct25.html
1764-Abigail Smith married a young lawyer by the name of John Adams. Their union launched a vital 54-year partnership taking the couple from colonial Boston through the politics of revolution, to Paris and London and the world of international diplomacy, and finally to Washington, D.C., where they became the first presidential couple to occupy the White House . A talented commentator and chronicler of events with a broad knowledge of history, Abigail Adams left an important account of many of the events of the nation's founding in her letters. She and her husband corresponded regularly; first when he attended the Continental Congress and Constitutional Convention in Philadelphia between 1774 and 1783, and again from 1789 to 1800, when she traveled between the family home in Quincy, Massachusetts, and Philadelphia, where John Adams was serving as the nation's first vice president before becoming its second president in 1797. ( lower half of: http://memory.loc.gov/ammem/today/oct25.html )
1848- the first railroad to run west out of Chicago was the Galena and Chicago Union Railroad, a constituent company of the Chicago and North Western Railway. Its first train was hauled by "The Pioneer," a 10-ton wood-burning locomotive, which left Chicago this day for Oak Park, five miles away. The North Western rails reached the Missouri River at Council Bluffs, IA, in 1867.
1864-Confederate President Jefferson Davis meets with General John Bell Hood at Hood's Palmetto, Georgia, headquarters to discuss the recent misfortunes of the Army of Tennessee. Since Hood had assumed command of the army in July, he had launched an unsuccessful series of attacks on Union General William T. Sherman's forces, endured a month-long siege in Atlanta, and was finally forced to abandon the city. Now, Davis journeyed to Georgia to shore up the sagging morale of his leader and troops. The most pressing problem was dissent within the Confederate command. Leading generals began feuding and pointing fingers to assign blame for the disastrous Atlanta campaign. Hood blamed General William Hardee, commander of one of Hood's three corps, for the loss of Atlanta, and Hardee demanded removal from Hood's authority. After conferring with Hood, Davis reassigned Hardee to the Department of South Carolina, Georgia, and Florida. Even though Hardee was the most able corps commander, Davis personally selected Hood to command the Army of Tennessee in July, and refused to admit his mistake. Unfortunately for the Confederates, Hood invaded Tennessee in the late fall, and by Christmas he saw his once-grand army virtually destroyed. On his return trip to Richmond, Davis gave a speech at Columbia, South Carolina, in which he gushed about Hood's prospects. In doing so, he let slip important information, saying that Hood's eye was set "upon a point far beyond that where he was assailed by the enemy." Sherman read the quote in a newspaper a few days later and guessed, correctly, that Hood intended to move back into Tennessee to cut Sherman's supply lines. Sherman planned his fall strategy accordingly, sending part of his army to deal with Hood while he took the rest across Georgia.
1914 -- Poet John Berryman born McAlester, Oklahoma.
http://www.poets.org/poets/poets.cfm?45442B7C000C00
1918-Bassist Chubby Jackson born, New York City. Also wrote many tunes, including the famous "Northwest Passage" for Woody Herman
1921 - A hurricane with 100 mph winds hit Tampa, FL, causing several million dollars damage.
1923-The first meeting of the Senate subcommittee to investigate the Teapot Dome oil leases was held, with Sen. Thomas UJ. Walsh, Democrat of Montana, as chairman. Walsh had used the 18 months since his appointment as chairman to study the case, and during the time public interest in it had died down. It was quickly reawakened by the hearings.
1926- Reedman Jimmy Heath born, Philly.
1929-What became known in history as the "Tea Pot Dome" Scandal, this day Albert Bacon Fall, secretary of the interior in President Warren Harding's, cabinet, was found guilty by Justice William Hitz of the District of Columbia Supreme Court for accepting a bribe of $100,000 from Edward Doheny of the Pan-American Petroleum and Transport Company for granting valuable oil leases in the Elk Hills Naval Oil Reserves in California. He was sentenced to one year in prison and was fined $100,000. Earlier, Harding, in a move subsequently deemed illegal by the Supreme Court, transferred responsibility for naval oil reserve lands to the Department of the Interior. The Secretary of the Interior, Albert B. Fall, went on to exploit those rights for his own gain, in 1922 secretly granting exclusive rights to the Teapot Dome reserve in Wyoming to the Mammoth Oil Company in exchange for cash and no interest "loans." He granted rights to the Elk Hills and Buena Vista Hills reserves in California to the Pan American Petroleum Company in 1921-22 for similar compensation.
1930-Birthday of Hanna Holborn Gray, as president of the University of Chicago (1978) she became the first woman to head a major coeducational university in the U.S. She had been acting president of Yale University but took the Chicago post while the selection for Yale president was underway. Rumor had it that SHE because she was a SHE was not going to be named president. Yale officials deny it and have tried to claim a woman president without actually having had one by counting Gay's tenure as acting president as a regular president.
http://www.medaloffreedom.com/HannaHolbornGray.htm
http://www.teachtime.com/en/wikipedia/h/ha/hanna_holborn_gray.html
1939 - A west coast hurricane moved onshore south of Los Angeles bringing unprecedented rains along the southern coast of California. Nearly five and a half inches of rain drenched Los Angeles during a 24 hour period. The hurricane caused two million dollars damage, mostly to structures along the coast and to crops, and claimed 45 lives at sea. "El Cordonazo" produced 5.66 inches of rain at Los Angeles and 11.6 inches of rain at Mount Wilson, both records for the month of September.
1940- the first US Army general who was African-American was Benjamin Oliver Davis, commanding officer of Harlem's 369 th Coast Artillery ( National Guard), was appointed to command a brigade in the 2 nd Cavalry Division at Fort Riley, KS, with the ran of brigadier general.
1942- Singer Helen Reddy Birthday http://www.helenreddy.com/
1942-BASILONE, JOHN Medal of Honor
Rank and organization: Sergeant, U.S. Marine Corps. Born: 4 November 1916, Buffalo, N.Y. Accredited to: New Jersey. Other Navy award: Navy Cross. Citation: For extraordinary heroism and conspicuous gallantry in action against enemy Japanese forces, above and beyond the call of duty, while serving with the 1st Battalion, 7th Marines, 1st Marine Division in the Lunga Area. Guadalcanal, Solomon Islands, on 24 and 25 October 1942. While the enemy was hammering at the Marines' defensive positions, Sgt. Basilone, in charge of 2 sections of heavy machineguns, fought valiantly to check the savage and determined assault. In a fierce frontal attack with the Japanese blasting his guns with grenades and mortar fire, one of Sgt. Basilone's sections, with its gun crews, was put out of action, leaving only 2 men able to carry on. Moving an extra gun into position, he placed it in action, then, under continual fire, repaired another and personally manned it, gallantly holding his line until replacements arrived. A little later, with ammunition critically low and the supply lines cut off, Sgt. Basilone, at great risk of his life and in the face of continued enemy attack, battled his way through hostile lines with urgently needed shells for his gunners, thereby contributing in large measure to the virtual annihilation of a Japanese regiment. His great personal valor and courageous initiative were in keeping with the highest traditions of the U.S. Naval Service.
1944--CHOATE, CLYDE L. Medal of Honor
Rank and organization: Staff Sergeant, U.S. Army, Company C, 601st Tank Destroyer Battalion. Place and date: Near Bruyeres, France, 25 October 1944. Entered service at: Anna, 111. Born: 28 June 1920, West Frankfurt, 111. G.O. No.: 75, 5 September 1945. Citation: He commanded a tank destroyer near Bruyeres, France, on 25 October 1944. Our infantry occupied a position on a wooded hill when, at dusk, an enemy Mark IV tank and a company of infantry attacked, threatening to overrun the American position and capture a command post 400 yards to the rear. S/Sgt. Choate's tank destroyer, the only weapon available to oppose the German armor, was set afire by 2 hits. Ordering his men to abandon the destroyer, S/Sgt. Choate reached comparative safety. He returned to the burning destroyer to search for comrades possibly trapped in the vehicle risking instant death in an explosion which was imminent and braving enemy fire which ripped his jacket and tore the helmet from his head. Completing the search and seeing the tank and its supporting infantry overrunning our infantry in their shallow foxholes, he secured a bazooka and ran after the tank, dodging from tree to tree and passing through the enemy's loose skirmish line. He fired a rocket from a distance of 20 yards, immobilizing the tank but leaving it able to spray the area with cannon and machinegun fire. Running back to our infantry through vicious fire, he secured another rocket, and, advancing against a hail of machinegun and small-arms fire reached a position 10 yards from the tank. His second shot shattered the turret. With his pistol he killed 2 of the crew as they emerged from the tank; and then running to the crippled Mark IV while enemy infantry sniped at him, he dropped a grenade inside the tank and completed its destruction. With their armor gone, the enemy infantry became disorganized and was driven back. S/Sgt. Choate's great daring in assaulting an enemy tank single-handed, his determination to follow the vehicle after it had passed his position, and his skill and crushing thoroughness in the attack prevented the enemy from capturing a battalion command post and turned a probable defeat into a tactical success.
1944--EVANS, ERNEST EDWIN Medal of Honor
Rank and organization: Commander, U.S. Navy. Born: 13 August 1908, Pawnee, Okla. Accredited to: Oklahoma. Other Navy awards: Navy Cross, Bronze Star Medal. Citation: For conspicuous gallantry and intrepidity at the risk of his life above and beyond the call of duty as commanding officer of the U.S.S. Johnston in action against major units of the enemy Japanese fleet during the battle off Samar on 25 October 1944. The first to lay a smokescreen and to open fire as an enemy task force, vastly superior in number, firepower and armor, rapidly approached. Comdr. Evans gallantly diverted the powerful blasts of hostile guns from the lightly armed and armored carriers under his protection, launching the first torpedo attack when the Johnston came under straddling Japanese shellfire. Undaunted by damage sustained under the terrific volume of fire, he unhesitatingly joined others of his group to provide fire support during subsequent torpedo attacks against the Japanese and, outshooting and outmaneuvering the enemy as he consistently interposed his vessel between the hostile fleet units and our carriers despite the crippling loss of engine power and communications with steering aft, shifted command to the fantail, shouted steering orders through an open hatch to men turning the rudder by hand and battled furiously until the Johnston, burning and shuddering from a mortal blow, lay dead in the water after 3 hours of fierce combat. Seriously wounded early in the engagement, Comdr. Evans, by his indomitable courage and brilliant professional skill, aided materially in turning back the enemy during a critical phase of the action. His valiant fighting spirit throughout this historic battle will venture as an inspiration to all who served with him.
1949---Top Hits
You're Breaking My Heart - Vic Damone
That Lucky Old Sun - Frankie Laine
Someday - Vaughn Monroe
Slipping Around - Margaret Whiting & Jimmy Wakely
1950 - U.N. forces approached to within 34 miles of the Yalu River, the Chinese Manchurian border, as the Chinese Communist Forces launched their First Phase Offensive around this date. UNC intelligence agencies remained ignorant of Chinese intentions and the extent of their commitment to intervening in the war.
1955-Birthday of Robin Eubansk, Philadelphia, PA
1955-The Tappan Stove Company, Mansfield, OH introduced at a press conference the first electronic range for consumers. A 220-volt electric current produced microwaves that cooked eggs in 22 seconds, bacon in 90 seconds, frozen broccoli in 4.5 minutes, and a five-pound roast in 30 minutes. The retail price of the range was$1,200. Earlier, in 1952, the first microwave for home use was introduced by Tappan, selling for $1,295. This was the first electric and microwave oven combined as everything for the domestic market was gas operated
1957---Top Hits
Honeycomb - Jimmie Rodgers
Jailhouse Rock - Elvis Presley
Hula Love - Buddy Knox
Wake Up Little Susie - The Everly Brothers.
1959 - Mob assassins shoot Little Augie Carfano to death in New York City on Meyer Lansky's orders. Lansky, one of the few organized crime figures who managed to survive at the top for several decades, was estimated to have accumulated as much as $300,000,000 in ill-gotten gains by the 1970s. In June 1947, Lansky ordered the death of his old friend Bugsy Siegel in Beverly Hills, California. Siegel, who had been sent to the West Coast in order to establish a new mob presence, came up with the idea of building The Flamingo, Las Vegas' first major casino. Although built with mob money, Siegel refused to pay back the loan. When Lansky ordered the murder of Augie Carfano 12 years later, Carfano had been intruding on Lansky's gambling interests in Florida and Cuba. His death eliminated all competition and opened up emerging markets for Lansky in South America. During the 1960s and 1970s, Lansky made a special effort to stay out of the public eye and was fairly successful. He died in 1983.
1960-- A 17-year-old art student named Keith Richards runs into his old schoolmate, an economics student named Mick Jagger, at a train station in London. Richards notices the R&B albums under Jagger's arm, and before long the two form their first group -- Little Boy Blue and the Blue Boys.
1960 -- Martin Luther King, Jr. jailed in Decatur, Georgia. Held over on old traffic ticket charges, denied bail and sentenced to four months hard labor
http://nobelprize.org/peace/laureates/1964/king-bio.html
1960-The Accutron, the world's first electronic watch, went on sale. The watch, produced by Bulova Watch Company in Jackson Heights, New York, used transistorized electronic circuits and a miniature power cell, instead of a spring and gears, to move the watch's hands.
1962-- American author John Steinbeck awarded Nobel Prize in literature
http://www.educeth.ch/english/readinglist/steinbeckj/
http://www.steinbeck.org/MainFrame.html
http://almaz.com/nobel/literature/1962a.html
http://donswa.home.pipeline.com/writers.steinbeck.html
http://www.sjsu.edu/depts/steinbec/chron.html
1962- Aerial photos of offensive missile bases in Cuba were displayed to the UN by Ambassador Adlai Stevenson. He demands USSR Ambassador Zorin to answer regarding Cuban missile bases saying "I am prepared to wait for my answer until hell freezes over" The next day the U.S. Navy boarded and searched a Soviet-chartered freighter en route to Havana.
1963--- Peter, Paul and Mary's LP Peter, Paul and Mary hits #1
1964- in a game between the Minnesota Vikings and the San Francisco 4934s, Minnesota defensive end Jim Marshall picked up a fumble by 49er Quarterback Billy Kilmer and ran 66 years into the wrong end zone. His gaffe resulted in a safety, 2 points for San Francisco, but the Vikings still prevailed, 27-22.
1964-The Rolling Stones make their first appearance on "The Ed Sullivan Show"
1964-- The Rolling Stones make their US television debut when they appear on CBS's Ed Sullivan Show. After screaming fans practically tear the studio seats apart, Sullivan declares to reporters: "I promise you they'll never be back on our show. It took me 17 years to build this up; I'm not going to have it destroyed in a matter of weeks. We won't book any more rock 'n' roll groups. Frankly, I didn't see the group until the day before the broadcast. I was shocked when I saw them." The group returns to the program five times.
1965---Top Hits
Yesterday - The Beatles
A Lover's Concerto - The Toys
Get Off of My Cloud - The Rolling Stones
Hello Vietnam - Johnny Wright
1970 - George Blanda replaced Daryle Lamonica, the Oakland Raiders injured quarterback. Blanda tossed three touchdown passes (19, 43 and 44 yards), taking the Raiders to an easy victory over the Pittsburgh Steelers, 31-14.
1970-Led Zeppelin's third album, "Led Zeppelin III" reached the top of the US album chart. Their first L.P. had hit number 10 and their second had gone to number 7.
1971-"The Allman Brothers Band Live at the Fillmore East" goes gold just four days before leader Duane Allman loses his life in a motorcycle accident.
1972-The first women to became FBI agents completed training at Quantico, VA. the new agents, Susan Lynn Roley and Joanne E. Pierce, graduated from the 14-week course with a group of 45 men.
1973---Top Hits
Angie - The Rolling Stones
Midnight Train to Georgia - Gladys Knight & The Pips
Keep on Truckin' - Eddie Kendricks
Ridin' My Thumb to Mexico - Johnny Rodriguez
1980 - Barbra Streisand's "Woman in Love", from the number one album, "Guilty", was the number one song in the U.S. Both the album and the single were #1 for three weeks.
1981-- In Game 5, Pedro Guerrero and Steve Yeager's back-to-back solo home runs give the Dodgers a 3-2 victory which they won in the next game, making them world champions, beating the New York Yankees.
1981---Top Hits
Arthur's Theme (Best That You Can Do) - Christopher Cross
Start Me Up - The Rolling Stones
Step by Step - Eddie Rabbitt
Never Been So Loved (In All My Life) - Charley Pride
1982- "Newhart" premiered on television.. Bob Newhart starred in this sitcom as Dick Loudon, an author of "how-to' books who moved with his wife, Joanna (Mary Frann), to Vermont to take over the Stratford Inn. Regulars included Tom Poston as George Utley, caretaker of the inn, Steven Kampmann as Kirk Devane, the owner of the Minute Man Café, Jennifer Holmes as the maid, Leslie Vanderkellen and Julia Duffy as "princess" Stephanie Vanderkellen, who, through bad luck, had to take on the maid's job. Changes in the third season intro­duced the characters of Michael Harris (Peter Scolari), producer of Dick's talk show and Stephanie's squeeze, and the new own­ers of the cafe, Larry (William Sanderson) and his silent broth­ers, both named Darryl (Tony Papenfuss and John Volstad). The last telecast was Sept 8, 1990.
1983- An invasion of Grenada, an island nation in the Caribbean, was launched by U.S. forces a week after a bloody coup by pro-Cuban Marists. The guerillas murdered Grenada's top leaders. by Nov 2 the Department of Defense reported the end of the hostilities. U.S. casualties were listed as 18 dead, 115 wounded. The action was taken to restore order and protect the 11000 US citizens, mostly students, on the island.
1984 - John Cougar Mellencamp reached the two-million-dollar sales mark with his album, "Uh-Huh". Also, country group Alabama went to the three-million-dollar mark with two albums this day: "Feels So Right" and "Mountain Music". .
1986-The New York Mets won Game 6 of the World Series, 6-5, in 10 innings, over the Boston Red Sox. The Mets made a dramatic comeback in the last inning, scoring three runs after two were out. Twice down to their last strike, they bunched three singles, a wild pitch and a ground ball by Mookie Wilson that went through the legs of first baseman Bill Buckner to eke out the victory. This event was selected as one of baseball's 30 most memorable moments.
1986 - New Jersey-based rock band Bon Jovi rose to number one in the U.S. with their "Slippery When Wet" album. It was the number one album for eight -- count 'em -- eight weeks. Track listing: "Let It Rock", "You Give Love a Bad Name", "Livin' on a Prayer", "Social Disease", "Wanted Dead or Alive", "Raise Your Hands", "Without Love", "I'd Die for You", "Never Say Goodbye", "Wild in the Streets".
1987 - The World Series began in a dome for the first time and the team with the best record at home happened to play in that dome. The St. Louis Cardinals were pounded in the first game, but fought back and forced the series to seven games before the Minnesota Twins could claim the championship -- their first -- on this day.. The franchise's last championship came in 1924 as the Washington Senators.
http://www.sportingnews.com/archives/worldseries/1987.html
1987 - Hurricane Emily crossed the island of Bermuda during the early morning. Emily, moving northeast at 45 mph, produced wind gusts to 115 mph at Kindley Field. The thirty-five million dollars damage inflicted by Emily made it the worst hurricane to strike Bermuda since 1948. Parts of Michigan and Wisconsin experienced their first freeze of the autumn. Snow and sleet were reported in the Sheffield and Sutton areas of northeastern Vermont at midday.
1989---Top Hits
Miss You Much - Janet Jackson
Love Song - The Cure
Sowing the Seeds of Love - Tears For Fears
Living Proof - Ricky Van Shelton
1989 - Twenty-three cities in the south central U.S. reported record low temperatures for the date, including Topeka KS with a reading of 33 degrees, and Binghamton NY with a low of 25 degrees. Showers and thunderstorms in the southeastern U.S. drenched Atlanta GA with 4.87 inches of rain, their sixth highest total of record for any given day.
1993- The Southern California fire season began viciously when fires swept from the celebrity-studded beachfront homes of Malibu to the Mexican border. Blown out of the desert by the fierce Santa Anna winds, the fires destroyed suburban enclaves south of LA at Laguna Beach and northeast of LA at Altadena. As winds died down, firefighters appeared to gain con­trol as the flames reached the Santa Monica Mountains, but the winds roared again, spreading the fire into Malibu—often jump­ing the Pacific Coast Highway to destroy the beachfront homes of the wealthy celebrities who lived there. Damage from the fires was estimated at more than $1 billion.
1997-- Johnny Cash reaches over to pick up a dropped guitar pick at today's concert in Flint, MI and falls over on stage; apologizing, he reveals to the audience that he is in the early stages of Parkinson's Disease. The crowd, thinking Cash is joking, laughs at the comment.
1998 - For the first time, all of the top five songs of the week were new entries: 1) Cher, "Believe"; 2) George Michael, "Outside"; 3) U2, "Sweetest Thing"; 4) Culture Club, "I Just Wanna Be Loved"; 5) Alanis Morissette, "Thank U".

World Series This Date
1987 Minnesota Twins

[headlines]
--------------------------------------------------------------
Baseball Poem
Three Run Homers, or, Rupert Brooke Celebrates Baseball
I think that I shall never see
A poem lovely as a three
Run homer when the team is pressed
Against the wall and quite distressed,
A homer that may at evening scare
A nighthawk circling in the air,
Or, 'neath the arc lights blazing bright,
Restore the score and set things right,
Rescue the pitcher and save the game,
And set the home team crowd aflame:
Poems are made by fools like me,
But only heroes knock in three.
--------------------------------------------------------------

SuDoku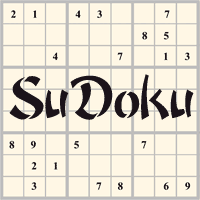 The object is to insert the numbers in the boxes to satisfy only one condition: each row, column and 3x3 box must contain the digits 1 through 9 exactly once. What could be simpler?
http://leasingnews.org/Soduku/soduko-main.htm
--------------------------------------------------------------

Daily Puzzle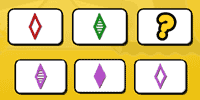 How to play:
http://www.setgame.com/set/puzzle_frame.htm
Refresh for current date:
http://www.setgame.com/set/puzzle_frame.htm
--------------------------------------------------------------


http://www.gasbuddy.com/
http://www.gasbuddy.com/GB_Map_Gas_Prices.aspx
http://www.gasbuddy.com/GB_Mobile_Instructions.aspx
--------------------------------------------------------------

Weather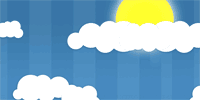 See USA map, click to specific area, no commercials
--------------------------------------------------------------

Traffic Live---
Real Time Traffic Information
You can save up to 20 different routes and check them out with one click,
or type in a new route to learn the traffic live
--------------------------------