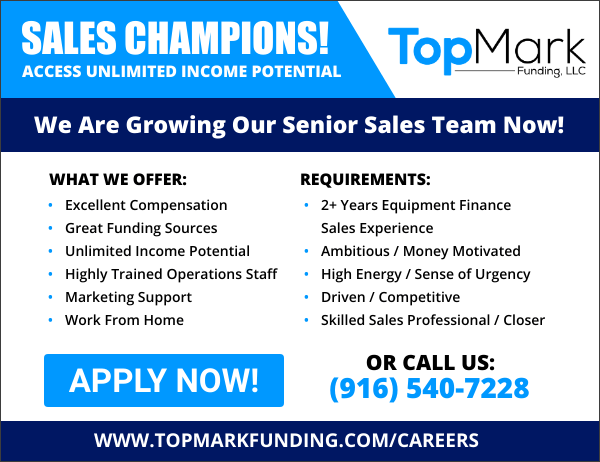 Tuesday, October 12, 2021
Today's Leasing News Headlines

California Was the First State to Go After MCA
  How it All Began/Current Pending Revisions
    By Ken Greene, Leasing News Legal Editor
Alternate Finance Association Membership
    United States - Updated
Leasing Industry Ads
    We are Growing Our Senior Sales Team Now!
What Not To Lease
    By Terry Winders
Top Ten Leasing News Read by Readers
    October 4 to October 8
Certified Leasing and Finance Professional Circular V.3
  New CLFP's & Associates/Why I Became a CLFP
    The Value of Portfolio Purchase and Sales
Housing Market Survey: Great Time to Sell
     (Not Buy!)  MReport
Bankruptcies Continue Downward Trend
    From Peak in March '21
GreatAmerica Completes 21st Term Securitization
    $513.8 Million in Privately Placed Bonds
Hound Mix
    Bend, Oregon  Adopt-a-Dog
About This Day in American History
    Appears Every News Issue and on Website
News Briefs---
Tesla agrees to big office lease in Palo Alto, California
    despite headquarters exit to Austin, Texas
Amazon will leave remote work decisions to
individual team leaders in new policy twist
Allstate to sell Northbrook headquarters
as more employees work from home
All major U.S. airlines but Delta
now have employee vaccine mandate
Southwest airlines cancels hundreds more flights
following weekend disruption

You May have Missed---
Ford Debuts All-Electric F-150 Lightning Pro
    for Commercial Businesses

Broker/Funder/Industry Lists | Features (wrilter's columns)
Top Ten Stories Chosen by Readers | Top Stories last six months
www.leasingcomplaints.com (Be Careful of Doing Business)
www.evergreenleasingnews.org
Leasing News Icon for Android Mobile Device
Sports Brief----
California Nuts Brief---
"Gimme that Wine"
This Day in History
SuDoku
Daily Puzzle
GasBuddy
Weather, USA or specific area
Traffic Live----
######## surrounding the article denotes it is a "press release," it was not written by Leasing News nor has the information been verified. The source noted. When an article is signed by the writer, it is considered a "byline." It reflects the opinion and research of the writer.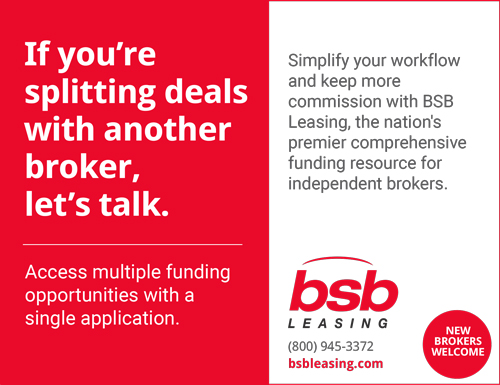 [headlines]
--------------------------------------------------------------
California Was the First State to Go After MCA
  How it All Began/Current Pending Revisions
By Ken Greene
Leasing News Legal Editor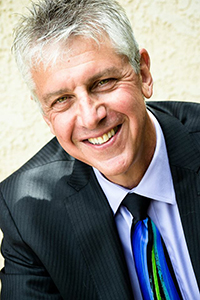 "In the late 1990s, Barbara Johnson was running four Gymboree Playgroup & Music franchises. Unable to get working capital to fund a summer marketing campaign, she wondered whether she could borrow against future credit card sales from parents bringing their kids back for fall classes," according to NerdWallet.
Barbara and her husband went on to form Advance Me, a merchant cash advance funding company located in New York, incorporated in 1997, in business in 1998, and went on to patent the technology allowing the split of credit card sales. (Today, the ultimate parent is Can Capital, Inc., Kennesaw, Georgia.)

"From 2003 to 2007, MCA advisors communicated via the forums in a blog called the Green Sheet. This medium successfully documented the early nature of this industry. During this time the supposed massive amounts of innovation and growth were minimal compared to what the industry is doing now. There were not many new companies or people entering the industry, which made growth difficult. During the Mid-2000s, there were few big players in the market," according to NerdWallet.

"During the 2008 recession, financial institutions constricted their underwriting parameters; this caused many loan and credit line rejections. The companies that were rejected turned to the MCA industry."
Today "Merchant Cash Advance" uses the internet and financial technology to allow fast payments on money advanced at very low payments with both fast and painless granting of approvals. Recently the COVID-19 pandemic has made it even more popular due to availabilities for fast and painless approvals, more so then the 2008 recession.

Technically, MCA transactions are not considered "commercial loans" because the provider is considered "purchasing" and the recipient selling future receivables, often via a designated credit card processor. Perhaps it may be considered a form of "factoring" an invoice. It should be pointed out even though not presented as a commercial loan, most of the major MCA grantors have on their website the ability for their client to learn the interest rate and costs involved of their transaction in advance. (1)

New state regulations want to classify MCA as business loans with specific requirements. The MCA industry is against this as they believe it is not a loan and whatever the interest is, is not the main purpose of the transaction.
In California's pending revision is one example of requirements to be made to the law: note Section 2057(a) Section 2057(a) (22) of the Second Modifications issued on August 9, 2021 defines "Sales-based financing" as:
… a commercial financing transaction that is paid by a recipient to the financer as a percentage of sales or income, in which the payment amount increases and decreases according to the volume of sales made or income received by the recipient. Sales-based financing also includes commercial financing transactions with a true-up mechanism.
The definitions of "true-up," "reasonably anticipated true-up" and "true-up mechanism" are located at Section 2057(a) 26-28 in the modifications. Here's the link:

https://dfpi.ca.gov/wp-content/uploads/sites/337/2021/08/2021-08-09-Commercial-Financing-Disclosures-Second-Modified-Text.pdf
The general formatting requirements for all disclosures are found in Section 2060. Some highlights:
At the top of the disclosure, print "Offer Summary for Merchant Cash Advance" in bold font.
At the bottom of the disclosure, print:California law requires this information to be provided to you to help you make an informed decision. By signing below, you are confirming that you received this information.
Below the statement, include a space for the recipient to sign the form labeled "Recipient Signature" and a space for the date of their signature, labeled "Date."
The disclosures shall be presented to the recipient as a separate document from any other contract, agreement, or other disclosure document provided to the recipient, but may be
mailed or transmitted in a package that contains other documents.
Numerical values, including but not limited to percentages, dates, and dollar amounts, shall be expressed numerically, such as "23" and not alphabetically, such as "twenty-three."
There are other technical requirements regarding the size of columns, font size, and the like in Section 2060(a) but, for now, I will concentrate on the substantive requirements found in Section 2065. You may need however to adhere to the formatting rules when you disclose the following:
Amount of funding provided.
Deductions from funding including payments to brokers.
Any portion used to satisfy other financing
Estimated APR plus this language: APR is the estimated cost of your financing expressed as a yearly rate. APR incorporates the amount and timing of the funding you receive, fees you pay, and the periodic payments you make. This calculation assumes your estimated average monthly income through [description of particular payment channel or mechanism] will be [average monthly income estimate determined in accordance with sections 2091 or 2092 of these rules]. Since your actual income may vary from our estimate, your effective APR may also vary.
Finance charge plus this language: Your finance charge will not increase if you take longer to pay off what you owe.
Estimated total payment amount.
Total estimated payments plus this language: This is the total dollar amount of payments we estimate you will make under the contract.
Estimated payment.
Payment terms.
Explanation of how the financer will use the split rate to calculate the required payments.
Information about any true-up mechanism.
Estimated term.
Prepayment obligations.
In my next column I hope to finish the discussion of MCA disclosure laws in New York, New Jersey, Connecticut and North Carolina.

(1) Computing Interest Rates
https://leasingnews.org/Pages/computing_rates.htm
Ken Greene Leasing & Finance Observations

Recent Proposals: California, Connecticut New Jersey,
New York with very short note on North Carolina
https://leasingnews.org/archives/Oct2021/10_04.htm#recents

New Disclosure Laws on "True Leases"
https://leasingnews.org/archives/Sep2021/09_27.htm#greene

The New Disclosure Laws
https://leasingnews.org/archives/Sep2021/09_20.htm#law



[headlines]
--------------------------------------------------------------

Alternate Finance Association Membership
United States
Technically these groups are an association: "an organization of people with a common purpose and having a formal structure."  In reality, and by their own admission, they are more an association of "lobbyists": "...trying to influence legislation on behalf of a special interest."
One thing they have in common is a very small number of members; anywhere from three to eight, although they are trying to attract new members.
Financial Innovation Now was formed to "lobby for policies important to the growing electronic payments sector." In their mission, it includes "... expanding the market for online commerce and lending and improving access for underserved populations."  Members are involved in loans and leases, including Amazon, Apple, Google, Intuit, and PayPal.  The executive Director of the coalition, Brian Peters, is also a staffer at tech lobbying powerhouse the Franklin Square Group.
https://financialinnovationnow.org/
Marketplace Lending Association (MLA) was launched by the CEOs of Funding Circle, Lending Club and Prosper. Reportedly between the three, about $20 billion has been loaned out, and analysts predict that, by 2020, the marketplace lending sector could represent assets totaling around $122 billion. The new association is aimed at promoting responsible business practices and "sound public policy."  The website states they are looking for members.
http://www.marketplacelendingassociation.org/


[headlines]
--------------------------------------------------------------
Help Wanted Ads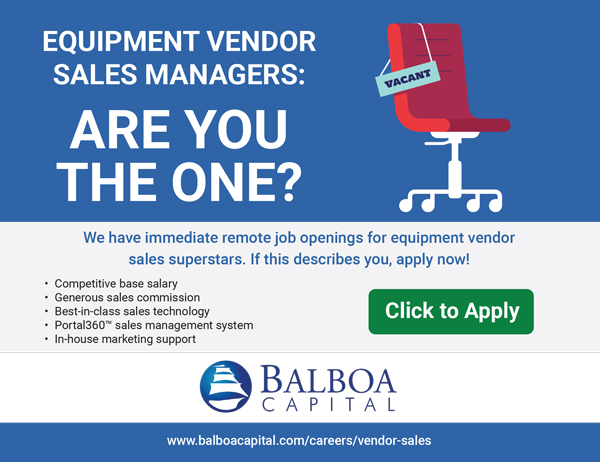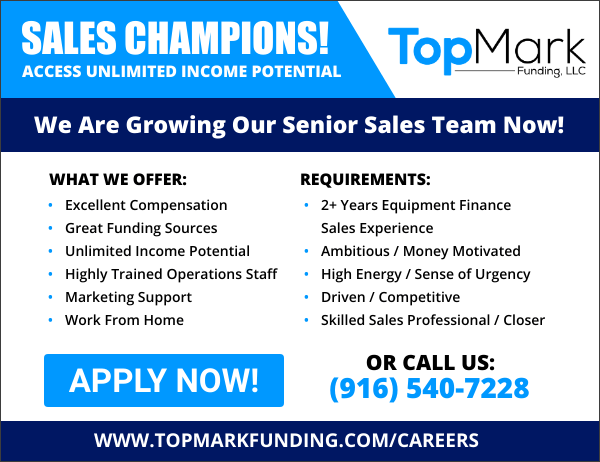 [headlines]
--------------------------------------------------------------
What Not To Lease
By Terry Winders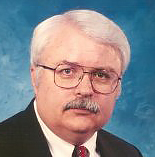 I have written many articles on checking equipment values, use, and location, however we have not spent much time on what not to lease. The easiest to avoid is anything that maintains, contains, or transports hazardous material. Remember that you are the owner of the equipment and, until you pass title upon successful termination, you may be included in any litigation for injury to people or property. It is best to write an "Equipment Finance Agreement" in these cases.
Some equipment requires installation that makes the removal cost more expensive than the residual value, thereby making "any" FMV purchase option a bargain. While it is the practice to put into contracts language that the lessee must return the equipment in satisfactory condition at their expense to the location chosen by the lessor, defaults should be considered in leasing such equipment. It also requires a strong credit because the cost of removal could make it a total loss. Again, for all the potential problems involved with a landlord as well as cost of removal, again, best to write an "Equipment Finance Agreement" in these cases.
Rental equipment or any equipment that finds its way into third party uses is another example where insurance becomes a prime concern. This situation also puts pressure on the maintenance and condition of the equipment and may be hard to locate upon default. Again, "Equipment Finance Agreement."
Used technical equipment should be avoided because there is no way to determine the condition or the remaining useful life. In addition, the price is difficult to confirm or determine. If you can reach a secondary marketer other than the one selling the equipment, perhaps they can help you determine its value and what is required to make it work.
Similarly, avoid used equipment that you have not seen. An equipment inspection is necessary to verify the age and condition. Many used equipment leases have failed or were frauds due to the poor condition.
Do not lease anything that can be attached to real estate without getting a release from the mortgage holder and property owner. The same with equipment attached to a vehicle or a vehicle certificate with different names in different states.
Single purpose or special purpose equipment cannot be leased if the only person that can extract the value from its use is the lessee. Custom equipment is to be avoided for the same reason. This is called 100% use and does not meet the requirement of the lessee only having 80% use. Equipment Finance Agreement.
Some equipment does retain value but if the number of users is very small it will be called special purpose. You should determine how many are sold each year and how many users are there by talking to the manufacturer.
Problems exist when spare parts are only sold out of the country. This could make new foreign equipment obsolete due to down time during repair if the parts are hard to get. Equipment Finance Agreement.
When the credit of the lessee is high it is hard to say no to the transaction but as I have said so many times, this is "equipment" leasing and you need to investigate the equipment with the same care you investigate the credit.
Coda:
This information is still current. Terry Winders retired January, 2015 at the age of 72. He has been an author, banker, columnist, consultant, lease salesman, teacher for 51 years. He started writing his #102 column in Leasing News August 7, 2006. He has written 850 columns (including "Sales Makes it Happen."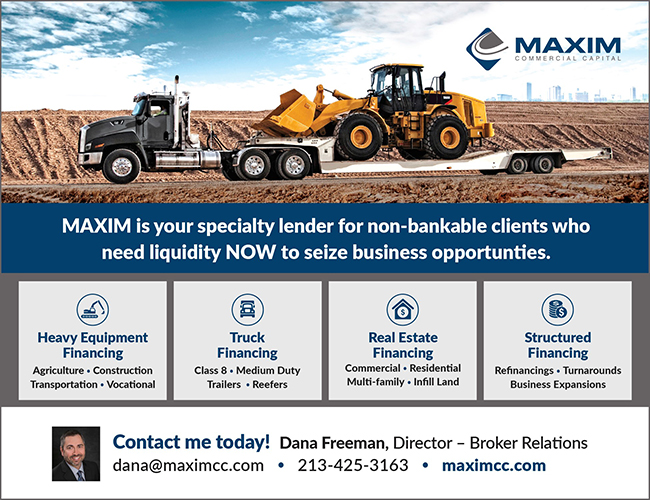 [headlines]
--------------------------------------------------------------
Top Ten Leasing News Read by Readers
October 4 to October 8


(Top stories opened by readers)
(1) New Hires/Promotions in the Leasing Business
and Related Industries
https://leasingnews.org/archives/Oct2021/10_08.htm#hires
(2) Funders Looking for Broker Business
Updated
https://leasingnews.org/archives/Oct2021/10_06.htm#looking
(3) Advice on Firing a Sales Superstar
By Steve Chriest
https://leasingnews.org/archives/Oct2021/10_08.htm#advice
(4) Funders Taking "New" Broker Business Full List
Four Do Not Require that Brokers Be Licensed
https://leasingnews.org/archives/Oct2021/10_04.htm#taking
(5) Financing Cannabis Funding Sources
Many Work with Third Party Originators
https://leasingnews.org/archives/Oct2021/10_06.htm#financing
(6) Share of People Fully Vaccinated Against
COVID-19 in Selected Countries (2021) Chart
https://leasingnews.org/archives/Oct2021/10_08.htm#share
(7) Hawaii rules
https://www.yahoo.com/lifestyle/hawaii-extends-covid-19-protocols-154914986.html
(8) North Mill Equipment Finance Sets Two Records as the
Company's Originations Reach All- time High
https://leasingnews.org/archives/Oct2021/10_04.htm#nm
(9) Balboa Capital Survey: Small Business Owners Report
Increased Revenues, Remain Cautiously Optimistic
https://leasingnews.org/archives/Oct2021/10_04.htm#balboa
(10) Recent Proposals: California, Connecticut New Jersey,
  New York with very short note on North Carolina
By Kenneth C. Greene
https://leasingnews.org/archives/Oct2021/10_04.htm#recents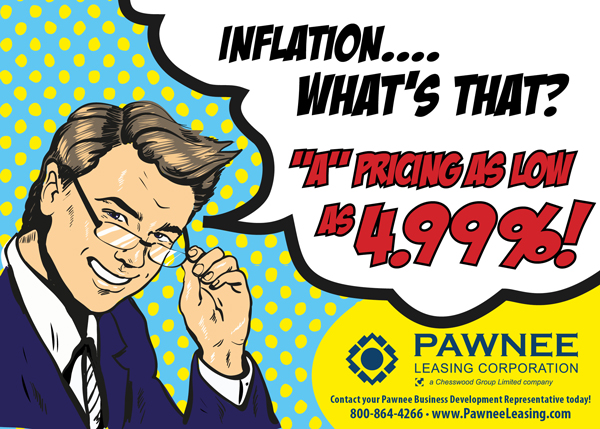 [headlines]
--------------------------------------------------------------
Certified Leasing and Finance Professional Circular V.3
New CLFP's & Associates/Why I Became a CLFP
The Value of Portfolio Purchase and Sales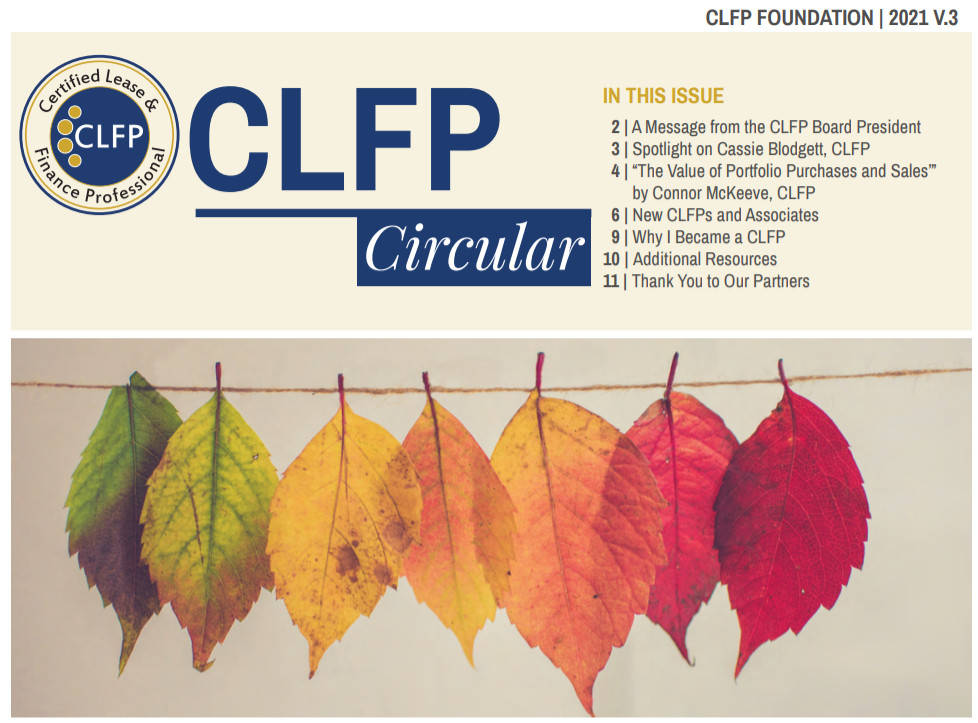 https://leasingnews.org/PDF/clfpq3_102021.pdf
[headlines]
--------------------------------------------------------------
Housing Market Survey: Great Time to Sell
(Not Buy!)  MReport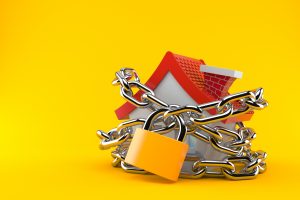 A wide disparity exists between homebuyers and home sellers according to September's Home Purchase Sentiment Index (HPSI) with the overall index decreasing by 1.2 points to 74.5 points. Year-over-year the index is down by 6.5 points.
The research by Fannie Mae showed that three components of the index's six total components decreased month-over-month which now show that only 28% of respondents believe that now is a good time to buy a home, down 4% since August.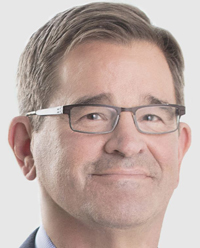 Doug Duncan, Fannie Mac Senior Vice President and Chief Economist, said, "The HPSI declined slightly this month but remains within the general bounds we've seen since the end of last year.
 "The survey's story is also largely unchanged: Consumers feel it's a bad time to buy a home but a good time to sell—and they continue to cite high home prices as the primary reason.
"Across all consumer segments, renters and younger consumers were slightly more likely to indicate it's a bad time to buy, perhaps a reflection of their generally lower incomes and their observation that the availability of affordable homes is lacking.
"We're also seeing a softening in consumers' expectations that home prices will continue to increase; however, in our view, other housing market fundamentals remain supportive of further home price appreciation—including low levels of inventory and low interest rates."
Among the six categories that make up the HPSI, the results are as follows:
The percentage of respondents who say it is a good time to buy a home decreased from 32% to 28%, while the percentage who says it is a bad time to buy increased from 63% to 66%. As a result, the net share of those who say it is a good time to buy decreased by 7 percentage points month-over-month.
The percentage of respondents who say it is a good time to sell a home increased from 73% to 74%, while the percentage who say it's a bad time to sell remained steady at 19%. As a result, the net share of those who say it is a good time to sell increased 1 percentage point month-over-month.
The percentage of respondents who say home prices will go up in the next 12 months decreased from 40% to 37%, while the percentage who says home prices will go down remained steady at 24%. The shares who think home prices will stay the same increased from 31% to 33%. As a result, the net share of Americans who say home prices will go up increased 3 percentage points month-over-month.
Mortgage Rate Expectations: The percentage of respondents who say mortgage rates will go down in the next 12 months increased from 6% to 8%, while the percentage who expect mortgage rates to go up decreased from 53% to 51%. The share who think mortgage rates will stay the same decreased from 35% to 33%. As a result, the net share of Americans who say mortgage rates will go down over the next 12 months increased 4 percentage points, month over month.
The percentage of respondents who say they are not concerned about losing their job in the next 12 months decreased from 82% to 81%, while the percentage who say they are concerned increased from 15% to 16%. As a result, the net share of Americans who say they are not concerned about losing their job decreased 3 percentage points month over month.
The percentage of respondents who say their household income is significantly higher than it was 12 months ago increased from 26% to 27%, while the percentage who say their household income is significantly lower increased from 12to 13%. The percentage who say their household income is about the same decreased from 59% to 57%. As a result, the net share of those who say their household income is significantly higher than it was 12 months ago stayed the same at 14 percentage points.



[headlines]
--------------------------------------------------------------
Bankruptcies Continue Downward Trend
From Peak in March '21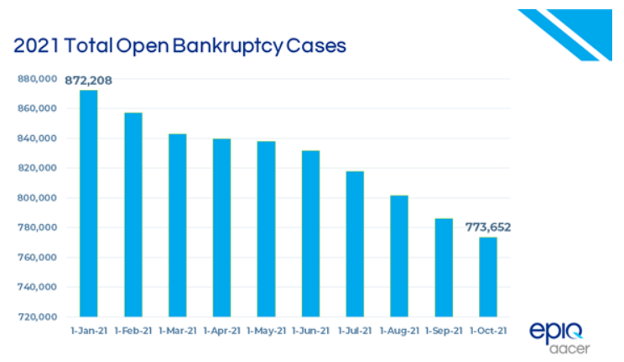 As a whole, the total number of open bankruptcy cases, which includes closed cases, continues to decline—September ended the month with 773,652 cases, down by 11% since the beginning of the year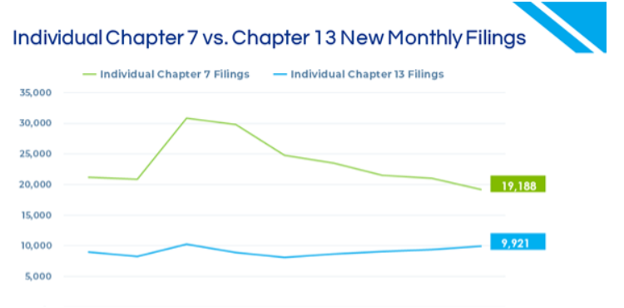 Individual Chapter 7 new filings have decreased over the last few months from its recent peak in March 2021. Individual Chapter 13 filings have decreased month-over-month since May.
While numbers have been trending downward, this trend could be bucked by the end of the eviction moratorium.
Source: desnews.com


[headlines]
--------------------------------------------------------------
##### Press Release ############################
GreatAmerica Completes 21st Term Securitization
$513.8 Million in Privately Placed Bonds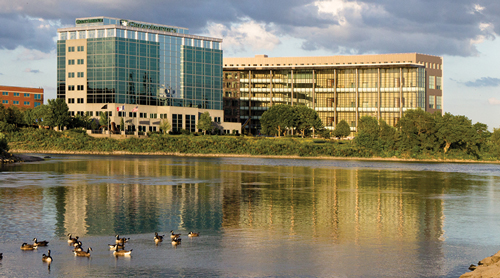 GreatAmerica Financial Service Headquarters
(Cedar Rapids, IA) – GreatAmerica Financial Services Corporation completed its 21st issuance of $513.8M in privately placed bonds with institutional investors. This issuance of asset-backed bonds secured by a pool of leases comes on the heels of an earlier placement of $631.5M in February of this year.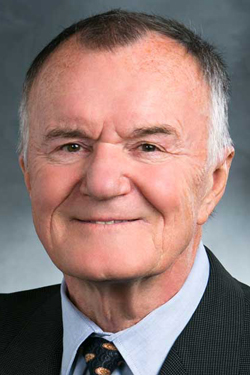 GreatAmerica Executive Chairman Tony Golobic, explained, "We chose to issue twice this year—a first for us—and borrow for future funding needs to take advantage of the very favorable borrowing conditions.
"Our strong and consistent operating performance powered by engaged and dedicated employees is a big reason for the strong investor demand."
Over $2 Billion in orders were placed, which was nearly 4 times the amount of bonds offered. A record 30 unique investors participated, including 4 new investors that had previously not participated in our transactions. Inception-to-date bond issuances now total $8.1 billion.
According to S&P Global Ratings presale report, "The company is distinct from many other small-ticket equipment leasing companies because it benefits from long tenure and senior management continuity." The report also stated that "GreatAmerica is distinct from many other small-ticket leasing companies in that it has generally continued to grow its portfolio, even during downturns in the economic cycle, while maintaining its losses and delinquencies at relatively low and historically consistent levels."
About GreatAmerica
GreatAmerica is the largest independent, family-owned national commercial equipment finance companies in the U.S. and is dedicated to helping manufacturers, distributors, and dealers be more successful and keep their customers for a lifetime. GreatAmerica was established in Cedar Rapids, Iowa in 1992 and today is organized into six divisions. It has a staff of over 600 employees with offices in Georgia and Minnesota. GreatAmerica also offers innovative non-financial business services to help their customers grow. www.greatamerica.com
### Press Release ############################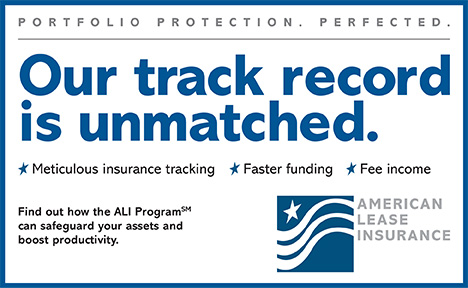 [headlines]
--------------------------------------------------------------
Hound Mix
Bend, Oregon Adopt-a-Dog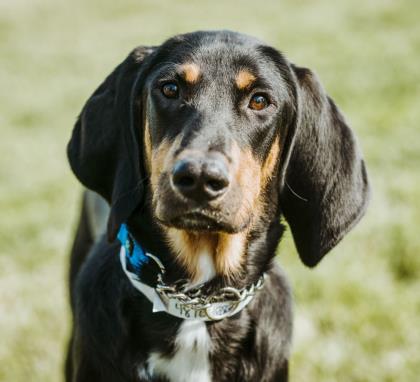 Huckleberry

ID #48764583
Male
10 Months Old
Large
Color: Black/Tan
Neutered
Declawed: No
Housetrained: Unknown
Site Human Society of Central Oregon
Dog Kennels
Intake Date: 9/29/2021
Adoption Price: $200.00
"Say hello to Huckleberry! Huckleberry is a nice, friendly dog. He loves to play with other dogs and will get even the shyest dog to play with him. He is very social and has a healthy respect of cats. He likes to snuggle into you when he gets a hug. He should do well in any home with the expectations of Huckleberry acting like the proud hound he is. If it's time for you to adopt a dog you should go Huckleberry picking at the Humane Society of Central Oregon!"
Humane Society of Central Oregon
61170 SE 27th Street
Bend, Oregon 97702
(541-383-3537)
info@hsco.org
Adoption Questionnaire
https://hsco.org/wp-content/uploads/2020/03/ADO-Questionnaire_Fill-In_-3.20.pdf


[headlines]
--------------------------------------------------------------
About This Day in American History
Appears Every News Issue and on Website
Since Ralph Mango assumed the role of Associate Editor, proofing and reviewing the final draft of each news edition, he has become interested in "This Day in American History." His role also requires him to fix grammar and punctuation, eliminate duplications, correct chronology, add missed events, and he will ask me to explain or re-write original items.
This feature began over 30 years ago. I would include what happened on a day of the month in a birthday card that I sent to a client, friend, or vendor. Originally it was put together from various American history books as I am a history buff. It was before the internet, which brought even more opportunities, including links to footnote events that are included as reference points in many of the events listed in "This Day."
It takes Ralph over an hour each issue, as it does me, to make corrections or explain further, as well as add new events. Sometimes the day has not been updated in five years or longer as each one is completed for a news edition.
I keep thinking they are getting too long, but then, we might leave out an interesting fact that occurred that day. Certainly, they may help you if you watch Jeopardy, or play Trivial Pursuit. It originally was to show what in American History happened on the date of your birthday.

- Editor
https://leasingnews.org/American_History/default.htm
[headlines]
--------------------------------------------------------------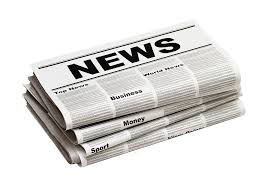 News Briefs---
Tesla agrees to big office lease in Palo Alto, California
    despite headquarters exit to Austin, Texas
https://www.siliconvalley.com/2021/10/08/tesla-agrees-to-big-office-lease-in-palo-alto-despite-hq-exit/
Amazon will leave remote work decisions to
individual team leaders in new policy twist
https://www.geekwire.com/2021/amazon-will-leave-remote-work-decisions-individual-team-leaders-new-policy-twist/
Allstate to sell Northbrook headquarters
as more employees work from home
https://www.chicagotribune.com/business/ct-biz-allstate-sell-northbrook-headquarters-20211008-bcohc3rrkzen3fggshudecf2ge-story.html
All major U.S. airlines but Delta
now have employee vaccine mandate
https://www.ajc.com/news/business/all-major-us-airlines-but-delta-now-have-employee-vaccine-mandate/ENKL62TMLRBHZJCBCFHBVSLC3I/
Southwest airlines cancels hundreds more flights
following weekend disruption
https://www.wsj.com/articles/southwest-airlines-cancels-hundreds-more-flights-following-weekend-disruption-11633961221?st=frzarmj2h6alcwc&reflink=desktopwebshare_permalink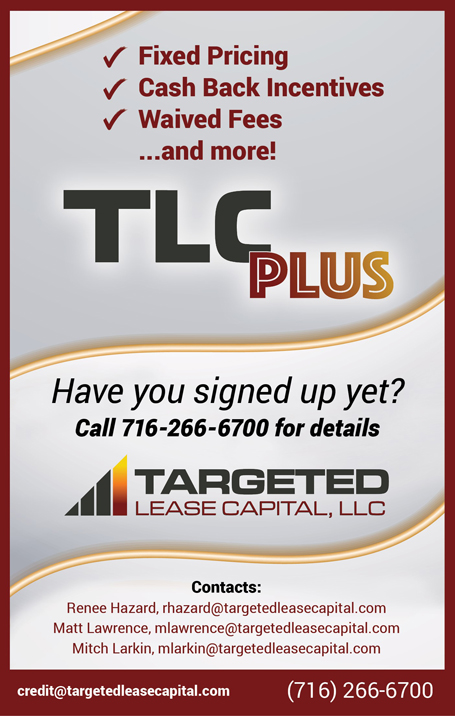 [headlines]
--------------------------------------------------------------


You May Have Missed---
Ford Debuts All-Electric F-150 Lightning Pro
for Commercial Businesses
https://www.automotive-fleet.com/10144127/ford-debuts-all-electric-f-150-lightning-pro-for-commercial-customers


[headlines]
--------------------------------------------------------------

Sports Briefs---
Jon Gruden resigns as Raiders head coach
https://www.reviewjournal.com/sports/raiders/jon-gruden-resigns-as-coach-of-the-raiders-2457710/

Seahawks' Russell Wilson undergoes surgery,
    expected to miss 4-8 weeks: report
https://www.foxnews.com/sports/seahawks-russell-wilson-surgery-miss-4-8-weeks
Winners and losers from NFL Week 5, plus
Lions' improbable bad luck and Colts-Ravens picks
https://www.cbssports.com/nfl/news/winners-and-losers-from-nfl-week-5-plus-lions-improbable-bad-luck-and-colts-ravens-picks/
NFL Teams That Desperately Need to Strike a Trade
https://bleacherreport.com/articles/2949219-nfl-teams-that-desperately-need-to-strike-a-trade
49ers' Kyle Shanahan reveals what went wrong
with George Kittle's injury
https://www.49erswebzone.com/articles/151326-49ers-kyle-shanahan-reveals-wrong-george-kittles-injury/
49ers come up short on Shanahan's aggressive
fourth-down decisions
https://www.sfchronicle.com/sports/annkillion/article/Shanahan-s-aggressive-fourth-down-decisions-16523672.php
Pittsburgh Steelers WR JuJu Smith-Schuster to have
surgery, expected to miss four months, source says
https://www.espn.com/nfl/story/_/id/32381551/pittsburgh-steelers-wr-juju-smith-schuster-surgery-expected-miss-four-months-source-says
Buster Posey passes Pablo Sandoval atop
Giants' career postseason hits list
https://www.sfchronicle.com/sports/giants/article/Buster-Posey-passes-Pablo-Sandoval-atop-Giants-16522352.php
[headlines]
--------------------------------------------------------------


California Nuts Briefs---

California moves toward ban on
     gas lawnmowers and leaf blowers
https://www.latimes.com/california/story/2021-10-09/california-moves-toward-ban-on-gas-lawnmowers-and-leaf-blowers
Silicon Valley office rents reach record heights
South Bay office market shows positive signs
https://www.mercurynews.com/2021/10/08/covid-real-estate-silicon-valley-office-rent-record-heights-tech/
California's offshore oil rigs are decades old,
and industry resists decommissioning them
https://www.latimes.com/environment/story/2021-10-10/californias-offshore-oil-rigs-decades-old-industry-resists-plugging-them

[headlines]
--------------------------------------------------------------



"Gimme that Wine"

http://www.youtube.com/watch?v=EJnQoi8DSE8
Electric Tractors are Being Put to Work
     in Wine Country Vineyards
https://www.winebusiness.com/news/?go=getArticle&dataId=252188
Drought hits Napa Valley 2021 harvest
but quality shows promise
https://www.decanter.com/wine-news/drought-hits-napa-valley-2021-harvest-but-quality-shows-promise-466604/
UPDATE 1-France raises 2021 wine output forecast,
still down 27% down on year
https://www.reuters.com/article/france-wine-production/update-1-france-raises-2021-wine-output-forecast-still-down-27-down-on-year-idUSL8N2R31XT
Ancient alcohol: World's largest Byzantine
winepresses uncovered in Israel
https://www.timesofisrael.com/worlds-largest-known-complex-of-byzantine-winepresses-uncovered-in-israel/

Free Wine App
https://www.nataliemaclean.com/mobileapp/

Wine Prices by vintage
http://www.winezap.com
http://www.wine-searcher.com/
[headlines]
----------------------------------------------------------------
This Day in History
 Christopher Columbus was born in 1451 in the Republic of Genoa, part of what is now Italy. His actual birthday is not known. He is suspected to be born between 25 August and 31 October 1451, died 20 May 1506. Columbus Day, held on the second Monday in October, is meant to celebrate the anniversary of Christopher Columbus's arrival in the Americas, which occurred on Oct. 12, 1492.  It recently has been considered an Indigenous People's Day Columbus Day, held on the second Monday in October, is meant to celebrate the anniversary of Christopher Columbus's arrival in the Americas, which occurred on Oct. 12, 1492. It became a federal holiday starting in 1971.
His Italian name was Columbo. In his 20s he moved to Lisbon, Portugal, and later resettled in Spain, which remained his home base for the duration of his life.
His first voyage into the Atlantic Ocean in 1476 nearly cost him his life as the commercial fleet he was sailing with was attacked by French privateers off the coast of Portugal. His ship was burned and Columbus had to swim to the Portuguese shore.
He made his way to Lisbon, Portugal, where he eventually settled and married Filipa Perestrelo. The couple had one son, Diego, around 1480. His wife died soon after, and Columbus moved to Spain. He had a second son, Fernando, who was born out of wedlock in 1488 with Beatriz Enriquez de Arana.
After participating in several other expeditions to Africa, Columbus gained knowledge of the Atlantic currents flowing east and west from the Canary Islands.
Between 1492 and 1504, he made a total of four voyages to the Caribbean and South America and has been credited – and blamed – for opening up the Americas to European colonization.
    1492 – Believing he had reached the Indies, Christopher Columbus' expedition arrived in the Bahamas. Columbus was not the first European explorer to reach the Americas, having been preceded by the Viking expedition led by Leif Erikson in the 11th century, but his voyages led to the first lasting European contact with the Americas, inaugurating a period of exploration, conquest, and colonization that lasted several centuries. These voyages thus had an enormous effect on the historical development of the modern Western world. He spearheaded the transatlantic slave trade and has been accused by several historians of initiating the genocide of the Hispaniola natives. Columbus himself saw his accomplishments primarily in the light of spreading the Christian religion. Columbus never admitted that he had reached a continent previously unknown to Europeans, rather than the East Indies for which he had set course. He called the inhabitants of the lands that he visited indios (Spanish for "Indians"). His strained relationship with the Spanish crown and its appointed colonial administrators in America led to his arrest and dismissal as governor of the settlements on the island of Hispaniola in 1500, and later to protracted litigation over the benefits that he and his heirs claimed were owed to them by the crown.
1692 – The Salem Witch Trials are ended by a letter from Massachusetts Governor Sir William Phips.
1710 - Birthday of Jonathan Trumbull (d. 1785) at Lebanon, CT. American patriot, counselor and friend of George Washington, governor of Connecticut Colony.
1773 – The first insane asylum in the American Colonies, known as Eastern State Hospital, opened, in Williamsburg, VA.
1792 – The first celebration of Columbus Day was held, in NYC.
1802 - The first West Point graduates were Joseph Gardner Swift of Massachusetts and Simon Magruder Levy of Maryland, also the first graduate of the Jewish religion. They graduated as second lieutenants. They were the only students to graduate of the original class of 10, which consisted of 5 men from Massachusetts, and 1 each from Connecticut, Maryland, Missouri, New York and Virginia. Levy resigned from the army in 1805 because he contracted the measles, quite serious in its day. Swift was brevetted a brigadier general on November 11, 1813 for his heroism in the battle at Chrysler's Field in Upper Canada. On February 19, 1814, he was promoted to brigadier general for her meritorious service in the defense of New York in the War of 1812. He became head of the Military Academy in 1816 and retired from the Army in 1818. He died in 1865.
1843 - The B'Nai B'rith (Sons of the Covenant) was founded in New York City by Henry Jones and 11 others.
1854 - Lincoln University of the Commonwealth of Pennsylvania was chartered in April 1854 as Ashmun Institute. Since its inception, Lincoln has attracted an interracial and international enrollment from the surrounding community, region, and around the world. Its alumni include: Langston Hughes, '29, world-acclaimed poet; Thurgood Marshall, '30, first African-American Justice of the US Supreme Court;
1882 - The first hotel to install electric lights was the Prospect House, Blue Mountain Lake, NY. In 1881, the electricity was installed, but the lights were not entirely dependable. In 1882, the Duke of Beranga and his party arrived after dark to celebrate Columbus Day. As they were shown to their rooms the lights went out, but after a slight delay the lights went on again. History records this event and states the name of the hotel was later changed to the Eutowana.
1892 – Commemorating the 400th anniversary of Columbus' discovery of America, the Pledge of Allegiance was first recited by students in many US public schools. Originally composed by Rear Adm. George Balch in 1887, later revised by Francis Bellamy in 1892, it was formally adopted by Congress as the pledge in 1942. The official name of The Pledge of Allegiance was adopted in 1945. The last change in language came on Flag Day 1954 when the words "under God" were added.
1901 – President Theodore Roosevelt officially changed the name of the Executive Mansion to The White House.
1911 - Birthday of Ann Petry (d. 1997), Old Saybrook, CT. U.S. journalist and novelist. She is best known work for "The Street," a novel about a Harlem mother surrounded by inescapable violence and limitations.
1914 - Annette Abbott Adams became the first female U.S. federal prosecutor when she was sworn in an Attorney General in California.
http://www.law.stanford.edu/library/wlhbp/papers/aaahtml.html#lifetime
1918 - HERIOT, JAMES D., Medal of Honor
Rank and organization: Corporal, U.S. Army, Company I, 118th Infantry, 30th Division. Place and date: At Vaux-Andigny, France, 12 October 1918. Entered service at: Providence, S.C. Birth: Providence, S.C. G.O. No.: 13, W.D., 1919. Citation: Cpl. Heriot, with 4 other soldiers, organized a combat group and attacked an enemy machine-gun nest which had been inflicting heavy casualties on his company. In the advance 2 of his men were killed, and because of the heavy fire from all sides the remaining 2 sought shelter. Unmindful of the hazard attached to his mission, Cpl. Heriot, with fixed bayonet, alone charged the machinegun, making his way through the fire for a distance of 30 yards and forcing the enemy to surrender. During this exploit he received several wounds in the arm, and later in the same day, while charging another nest, he was killed.
1918 - WOODFILL, SAMUEL, Medal of Honor
Rank and organization: First Lieutenant, U.S. Army, 60th Infantry, 5th Division. Place and date: At Cunel, France, 12 October 1918. Entered service at: Bryantsburg, Ind. Birth: Jefferson County, Ind. G.O. No.: 16, W.D., 1919. Citation: While he was leading his company against the enemy, his line came under heavy machinegun fire, which threatened to hold up the advance. Followed by 2 soldiers at 25 yards, this officer went out ahead of his first line toward a machinegun nest and worked his way around its flank, leaving the 2 soldiers in front. When he got within 10 yards of the gun it ceased firing, and 4 of the enemy appeared, 3 of who were shot by 1st Lt. Woodfill. The fourth, an officer, rushed at 1st Lt. Woodfill, who attempted to club the officer with his rifle. After a hand-to-hand struggle, 1st Lt. Woodfill killed the officer with his pistol. His company thereupon continued to advance, until shortly afterwards another machinegun nest was encountered. Calling on his men to follow, 1st Lt. Woodfill rushed ahead of his line in the face of heavy fire from the nest, and when several of the enemy appeared above the nest he shot them, capturing 3 other members of the crew and silencing the gun. A few minutes later this officer for the third time demonstrated conspicuous daring by charging another machinegun position, killing 5 men in one machinegun pit with his rifle. He then drew his revolver and started to jump into the pit, when 2 other gunners only a few yards away turned their gun on him. Failing to kill them with his revolver, he grabbed a pick lying nearby and killed both of them. Inspired by the exceptional courage displayed by this officer, his men pressed on to their objective under severe shell and machinegun fire.
1918 - Forest fires ravaged parts of Minnesota from the Duluth area northeastward, claiming the lives of 600 persons. Smoke with a smell of burnt wood spread to Albany, NY and Washington, D.C. in 24 hours. Smoke was noted at Charleston, SC on the 14th, and by the 15th was reported in northeastern Texas.
1920 - Construction of the Holland Tunnel got underway. The tunnel would provide a direct link between Twelfth Street in Jersey City, NJ and Canal Street in New York City. The tunnel has two tubes more than 8,000 feet (2,400 meters) long. It opened to traffic on November 13, 1927. Oh, and one more thing: The Holland Tunnel was named for Clifford Milburn Holland (1883-1924), the civil engineer who died while directing the tunnel's construction.
1922 – Col. Jacob Ruppert agreed to buy out his partner Col. Tillinghast L'Hommedieu Huston, thereby gaining full control of the New York Yankees.  Ruppert, not interested in a new partner, decided to buy out Huston himself. Using the franchise value established in the prior sale negotiations, in December 1922 the two agreed on a buyout price of $1,250,000 for Huston's interest: $500,000 in cash and $75,000 a year for ten years.
1923 - In front of the largest crowd in baseball history, 62,430 fans are on hand to see Casey Stengel hit his second home run of the Series. The round-tripper proves to be the difference as Giants hurler Art Neff outduels Sam Jones and the Bronx Bombers in Game 3 of the Fall Classic, 1-0.
1930 – Among several rule changes, the Rules Committee of Major League Baseball abolished the sacrifice rule and the rule awarding a home run when the ball bounces into the stands. "Bounce homers" will now be grounds rule doubles. This had already been in effect in the American league but not the National League.
1932 - Comedian, social activist, social critic, writer Dick Gregory, born Richard Claxton Gregory (d. 2017), in St. Louis, Missouri. Dick Gregory's first TV appearance was on the "Tonight Show" with Jack Paar. He soon began appearing nationally and on television and his 1964 autobiography, "Nigger," has sold ten million copies. At the same time, he became more involved in struggles for civil rights, activism against the Vietnam War, economic reform, anti-drug issues, conspiracy theories, and become more political than a stand-up comedian.
http://www.hermenaut.com/a52.shtml
http://www.math.buffalo.edu/~sww/gregory/gregory_dick.html
1933 – Reeling from the impact of the Great Depression on attendance and his finances, Philadelphia Athletics owner Connie Mack continued the sell-off of major stars of the team, even after winning back-to-back World Series. First to go was Lefty Grove, the A's top winner in each of the past five seasons, along with Max bishop and George Walberg. Then catcher Mickey Cochrane and George Earnshaw in what is known in Philadelphia as Black Tuesday.
1935 – Italian tenor Luciano Pavarotti (d. 2007) was born in Modeno, Italy. An operatic tenor who also crossed over into popular music, he eventually became one of the most commercially successful tenors of all time. He made numerous recordings of complete operas and individual arias, gaining worldwide fame for the quality of his tone, and eventually established himself as one of the finest tenors of the 20th century.
1937 - The longest-running detective show on radio debuted. "Mr. Keen, Tracer of Lost Persons" lasted until 1955. Three different actors played the title role, Bennett Kilpack was Mr. Keen the longest, and Arthur Hughes saw the final show.
1939 - Pianist Mary Lou Williams records "Little Joe from Chicago."
1942 - SCOTT, NORMAN, Medal of Honor
Rank and organization: Rear Admiral, U.S. Navy. Born: 10 August 1889, Indianapolis, Ind. Appointed from: Indiana. Citation: For extraordinary heroism and conspicuous intrepidity above and beyond the call of duty during action against enemy Japanese forces off Savo Island on the night of 11-12 October and again on the night of 12-13 November 1942. In the earlier action, intercepting a Japanese Task Force intent upon storming our island positions and landing reinforcements at Guadalcanal, Rear Adm. Scott, with courageous skill and superb coordination of the units under his command, destroyed 8 hostile vessels and put the others to flight. Again challenged, a month later, by the return of a stubborn and persistent foe, he led his force into a desperate battle against tremendous odds, directing close-range operations against the invading enemy until he himself was killed in the furious bombardment by their superior firepower. On each of these occasions his dauntless initiative, inspiring leadership and judicious foresight in a crisis of grave responsibility contributed decisively to the rout of a powerful invasion fleet and to the consequent frustration of a formidable Japanese offensive. He gallantly gave his life in the service of his country.
1942 - WEST, ERNEST E., Medal of Honor
Rank and organization: Private First Class, U.S. Army, Company L, 14th Infantry Regiment, 25th Infantry Division. Place and date: Near Sataeri, Korea, 12 October 1952. Entered service at: Wurtland Ky. Born: 2 September 1931, Russell, Ky. G.O. No.: 7, 29 January i954. Citation: Pfc. West distinguished himself by conspicuous gallantry above and beyond the call of duty in action against the enemy. He voluntarily accompanied a contingent to locate and destroy a reported enemy outpost. Nearing the objective, the patrol was ambushed and suffered numerous casualties. Observing his wounded leader lying in an exposed position, Pfc. West ordered the troops to withdraw, and then braved intense fire to reach and assist him. While attempting evacuation, he was attacked by 3 hostile soldiers employing grenades and small-arms fire. Quickly shifting his body to shelter the officer, he killed the assailants with his rifle, and then carried the helpless man to safety. He was critically wounded and lost an eye in this action. but courageously returned through withering fire and bursting shells to assist the wounded. While evacuating 2 comrades, he closed with and killed 3 more of the foe. Pfc. West's indomitable spirit, consummate valor, and intrepid actions inspired all who observed him, reflect the highest credit on himself, and uphold the honored traditions of the military service.
1944 - Frank Sinatra made his triumphant return to the famed Paramount Theatre in Times Square (he had played there for eight weeks starting on December 30, 1942). In what was called the 'Columbus Day Riot,' 25,000 teenagers, mostly young women, blocked the streets, screaming and swooning for Frankie. Sinatra later explained, "It was the war years, and there was a great loneliness. And I was the boy in every corner drug store ... who'd gone off, drafted to the war. That was all."
1944 - Top Hits
"I'll Walk Alone" - Dinah Shore
"Is You Is or is You Ain't" - Bing Crosby & The Andrews Sisters
"Together" - Helen Forrest & Dick Haymes
"Smoke on the Water" - Red Foley
1944 - PENDLETON, JACK J., Medal of Honor
Rank and organization: Staff Sergeant, U.S. Army, Company I, 120th Infantry, 30th Infantry Division. Place and date: Bardenberg, Germany, 12 October 1944. Entered service at: Yakima, Wash. Birth: Sentinel Butte, N. Dak. G.O. No.: 24, 6 April 1945. Citation: For conspicuous gallantry and intrepidity at the risk of his life above and beyond the call of duty on 12 October 1944. When Company I was advancing on the town of Bardenberg, Germany, they reached a point approximately two-thirds of the distance through the town when they were pinned down by fire from a nest of enemy machineguns. This enemy strong point was protected by a lone machinegun strategically placed at an intersection and firing down a street which offered little or no cover or concealment for the advancing troops. The elimination of this protecting machinegun was imperative in order that the stronger position it protected could be neutralized. After repeated and unsuccessful attempts had been made to knock out this position, S/Sgt. Pendleton volunteered to lead his squad in an attempt to neutralize this strongpoint. S/Sgt. Pendleton started his squad slowly forward, crawling about 10 yards in front of his men in the advance toward the enemy gun. After advancing approximately 130 yards under the withering fire, S/Sgt. Pendleton was seriously wounded in the leg by a burst from the gun he was assaulting. Disregarding his grievous wound, he ordered his men to remain where they were, and with a supply of hand grenades he slowly and painfully worked his way forward alone. With no hope of surviving the veritable hail of machinegun fire which he deliberately drew onto himself, he succeeded in advancing to within 10 yards of the enemy position when he was instantly killed by a burst from the enemy gun. By deliberately diverting the attention of the enemy machine gunners upon himself, a second squad was able to advance, undetected, and with the help of S/Sgt. Pendleton's squad, neutralized the lone machinegun, while another platoon of his company advanced up the intersecting street and knocked out the machinegun nest which the first gun had been covering. S/Sgt. Pendleton's sacrifice enabled the entire company to continue the advance and complete their mission at a critical phase of the action.
1945 – Desmond Doss became the first conscientious objector to be awarded the Medal of Honor. He served as a combat medic with an infantry company in World War II. He distinguished himself in the Battle of Okinawa for actions above and beyond the call of duty, aiding wounded soldiers under fire. He saved the lives of 75 wounded infantrymen atop the area known by the 96th Division as the Maeda Escarpment or Hacksaw Ridge. Doss was wounded four times in Okinawa and was evacuated on May 21, 1945. He is also the only conscientious objector to receive the medal during World War II.
1950 - Verve Records cuts "Getz Meets Mulligan" in HiFi.
1950 - The Kefauver Crime Commission convened in New York to investigate interstate organized crime. TV was there the following year, showing Frank Costello's hands for a long, long time on screen. Mr. Costello told Senator Estes Kefauver's committee that he would refuse to testify on TV if his face was shown. So, viewers were shown his hands instead.
1950 - "The George Burns and Gracie Allen Show" premiered. The comedic husband and wife duo of George Burns and Gracie Allen starred as themselves in this comedy series in which Burns was the straight man and Allen was known for her "ditziness." The show employed the technique of speaking directly to the camera ("breaking the fourth wall"); Burns often commented on the plot, told jokes or tried to make sense of Allen's actions and statements. Also on the show were their real-life son, Ronnie Burns, Hal March, John Brown (until blacklisted by McCarthyites in the "red scare"), Fred Clark, Larry Keating, Bill Goodwin and Harry von Zell. The show was done live for the first two seasons and included vaudeville scenes at the end of each episode.
1952 - Top Hits
"You Belong to Me" - Jo Stafford
"Wish You Were Here" - Eddie Fisher
"Jambalaya" ("On the Bayou") - Jo Stafford
"Jambalaya" ("On the Bayou") - Hank Williams
1953 - "The Bob Hope Show" premiered on TV. This was a monthly television show and sometimes every other week. During the first season, he hosted "The Colgate Comedy Hour," and during the later seasons his show was seen replacing and then alternating with Milton Berle (and in 1955-56 with Martha Raye and Dinah Shore). Leo Robin and Ralph Rainger wrote Hope's trademark show-closing song, "Thanks for the Memory."
1954 - Although a group comes forward to keep the team in Philadelphia, the American League owners approve the sale of the A's to Arnold Johnson, a Chicago business man, who will shift the team to Kansas City next season. The last minute-deal to keep the franchise in the 'City of Brotherly Love' includes future owner, Charlie O. Finley, who will buy the team after it goes to KC and then will move it to Oakland in 1968.
1955 - The Chrysler Corporation introduces high fidelity record players for their 1956 line-up of cars. The unit measured about four inches high and less than a foot wide and mounted under the instrument panel. The seven-inch discs spun at 16 2/3 rpm and required almost three times the number of grooves per inch as an LP. A set of 35 classical recordings were available that provided between 45 and 60 minutes of uninterrupted music. The players would be discontinued in 1961.
1956 - A motion picture called "Don't Knock the Rock," featuring Little Richard and Bill Haley and His Comets, opens in US theatres. The movie tells the story of a disc jockey, Alan Freed, who tries to prove to teenagers' parents that Rock 'n' Roll is harmless and won't turn their kids into juvenile delinquents.
1960 - Top Hits
"Mr. Custer" - Larry Verne
"Chain Gang" - Sam Cooke
"Save the Last Dance for Me" - The Drifters
"Alabam" - Cowboy Copas
1961 - The first video memoirs to be created by a United States president were made when CBS showed a three-hour discussion with former President Dwight D. Eisenhower. Reportedly, 11 hours of film were taken, but were later edited down to the final print. Walter Cronkite was the interviewer.
1962 - The "Columbus Day Big Blow" occurred in the Pacific Northwest. It was probably the most damaging windstorm of record west of the Cascade Mountains. Winds reached hurricane force, with gusts above 100 mph. More than 3.5 billion board feet of timber were blown down, and communications were severely disrupted due to downed power lines. The storm claimed 48 lives and caused $210 million damage.
1963 - In the first and final Hispanic American Major League all-star game' the National League beats their AL rivals, 5-2. With future Hall of Famers Roberto Clemente' Orlando Cepeda' Juan Marichal, and Luis Aparicio looking on' Twins first baseman Vic Power, a native of Puerto Rico, receives the award as the number-one Latin American player during a pregame ceremony at the Polo Grounds.
1963 - "Sugar Shack" by Jimmy Gilmer and the Fireballs hit the top of the Billboard Hot 100. It would go on to be the best-selling single of the year.
1967 - The St. Louis Cardinals beat the Boston Red Sox, 4 games to 3 in the World Series. A few stats worth remembering: In 27 innings, Bob Gibson allowed three runs and 14 hits to notch St. Louis' eighth title. Although he and Boston's Jim Lonborg pitched spectacularly, the series tied the record for most pitchers used (20). St. Louis' Lou Brock collected 12 hits for a .414 average and a Series-record seven stolen bases. He also tied a Series mark with eight runs. Roger Maris batted .385, collecting ten hits. Julian Javier batted .360. Boston's Carl Yastrzemski batted .400 with three homers. Dalton Jones batted .389.
1967 - PERKINS, WILLIAM THOMAS, JR., Medal of Honor
Rank and organization: Corporal, U.S. Marine Corps, Company C, 1st Battalion, 1st Marines, 1st Marine Division. Place and date: Quang Tri Province, Republic of Vietnam, 12 October 1967. Entered service at: San Francisco, Calif. Born: 10 August 1947, Rochester, N.Y. Citation: For conspicuous gallantry and intrepidity at the risk of his life above and beyond the call of duty while serving as a combat photographer attached to Company C. During Operation MEDINA, a major reconnaissance in force southwest of Quang Tri, Company C made heavy combat contact with a numerically superior North Vietnamese Army force estimated at from 2 to 3 companies. The focal point of the intense fighting was a helicopter landing zone which was also serving as the Command Post of Company C. In the course of a strong hostile attack, an enemy grenade landed in the immediate area occupied by Cpl. Perkins and 3 other marines. Realizing the inherent danger, he shouted the warning, "Incoming Grenade" to his fellow marines, and in a valiant act of heroism, hurled himself upon the grenade absorbing the impact of the explosion with his body, thereby saving the lives of his comrades at the cost of his life. Through his exceptional courage and inspiring valor in the face of certain death, Cpl. Perkins reflected great credit upon himself and the Marine Corps and upheld the highest traditions of the U.S. Naval Service. He gallantly gave his life for his country.
1968 - Top Hits
"Hey Jude" - The Beatles
"Fire" - The Crazy World of Arthur Brown
"Little Green Apples" - O.C. Smith
"Harper Valley P.T.A." - Jeannie C. Riley
1968 - "Cheap Thrills," the album by Big Brother and the Holding Company, started an eight-week run as number one in the U.S. It was the first and only album (for a major label) Janis Joplin made with Big Brother and the Holding Company. The album's tracks: "Combination of the Two," "I Need a Man to Love," "Summertime," "Piece of My Heart," "Turtle Blues," "Oh, Sweet Mary," "Ball and Chain."
1968 - The games of the XIX Olympiad were opened in Mexico City by Mexican President Gustavo Diaz Ordaz. Norma Enriqueta Basilio de Sotelo became first woman to light the Olympic flame. The high-altitude (2,240 meters or 7,573 feet above sea level) and polluted air in Mexico City, put the athletes to a real test. Black Americans Tommie Smith and John Carlos gave the black power salute during the national anthem as a protest against racism in the U.S. They were expelled from the Olympic Village and thrown off the team by the USOC.
1968 - In San Francisco, GI's and Vets marched for peace from Golden Gate Park to Civic Center.
1970 - The musical "Jesus Christ Superstar," already a huge stage hit in the UK and on LP, opens on Broadway at the Mark Hellinger Theatre. Some folks weren't pleased because of the controversial content of the musical. Before the show opened, some 2.5 million copies of the album were sold to the curious. The Tim Rice/Andrew Lloyd Weber collaboration would become a big hit. "Jesus Christ Superstar" would run on Broadway for 720 shows and spawn several hit songs, including "I Don't Know How to Love Him" (Helen Reddy) and the title song, "Jesus Christ Superstar" (Murray Head).
1971 - It was a blessing in disguise when Rick Nelson played the seventh annual Rock 'n' Roll Revival Show in New York. He thought he was being booed for not playing his old hits and came away with the inspiration to write what would be his last Top Ten hit, "Garden Party," which would climb to number six in 1972. It was later revealed that the crowd was booing some troublemakers who had started a fight and were being escorted out of the building. "…if you gotta play a garden party, I wish you a lotta luck…if memories are all I sing, I'd rather drive a truck…"
1972 – The movie "Lady Sings The Blues," a musical biopic of singer Billie Holiday that launches the movie career of star Diana Ross, opens in New York.
1973 - Elton John is awarded a Gold record for his two disc set, "Goodbye Yellow Brick Road", his third straight number one album.
1974 - Olivia Newton-John's LP "If You Love Me, Let Me Know," hits #1
1976 - Top Hits
A Fifth of Beethoven - Walter Murphy & The Big Apple Band
Lowdown - Boz Scaggs
Disco Duck (Part 1) - Rick Dees & His Cast of Idiots
The Games That Daddies Play - Conway Twitty
1977 - Debbie Boone's first single, "You Light Up My Life" reaches #1 on the Billboard Pop chart, where it will stay for 10 weeks. It would go on to win a Grammy Award for Best Song and 21-year-old Debbie is named Best New Artist. The record only made it to #48 in the UK. In the 1980s, she focused on Country music, resulting in the #1 hit, "Are You on the Road to Lovin' Me Again." She later recorded Christian music, which garnered her four Top 10 Contemporary Christian albums as well as two more Grammys. She is the daughter of early rock 'n' roller, Pat Boone.
1979 - "Siskel & Ebert" première as "Sneak Previews" with film critics Gene Siskel and Roger Ebert, who originally got their start on public television in Chicago in 1975. In 1978, it went national on PBS. In 1981, the program moved to network TV and the name was changed to "At the Movies." After Siskel's death in 1999, rotating panel of critics joined Ebert and, in 2000, journalist Richard Roeper was named the permanent co-host. The title was then changed to "Ebert & Roeper and the Movies."
1979 - After an All-American career at Indiana State, forward Larry Bird made his professional debut with the Boston Celtics. He scored 14 points and had five assists in 28 minutes and the Celtics beat the Houston Rockets, 114-108. Bird soon proved his ability to shoot, pass and rebound. He led the Celtics to 32 more victories than they had the previous season and won the league's Rookie of the Year Award.  He played for the Celtics during his entire professional career (13 seasons), leading them to five NBA finals appearances and three NBA Championships. Bird was a 12-time All-Star, won two NBA Finals MVPs, and received the NBA MVP Awards three consecutive times (1984-86), making him the only forward in league history to do so. Bird was also a member of the gold medal-winning 1992 US Men's Olympic basketball team known as "The Dream Team." He was voted to the NBA's 50th Anniversary All-Time Team in 1996, was inducted into the Naismith Memorial Basketball Hall of Fame in 1998, and was inducted into the Hall of Fame again in 2010 as a member of "The Dream Team".  Bird was rated the greatest NBA small forward of all time by Fox Sports in 2016.  After retiring as a player, Bird served as head coach of the Indiana Pacers (1997-2000). He was named NBA Coach of the Year for the 1997–1998 season and later led the Pacers to a berth in the 2000 NBA Finals. In 2003, Bird was named president of basketball operations for the Pacers, holding the position until retiring in 2012.  He was named NBA Executive of the Year for the 2012 season. Bird returned to the Pacers as president of basketball operations in 2013 and remained in that role until 2017.  Bird is the only person in NBA history to be named Rookie of the Year, MVP, NBA Finals MVP, All-Star MVP, Coach of the Year, and Executive of the Year.  Not bad for the guy they call "The Hick from French Lick."
1981 - Barbara Mandrell walked away with the Country Music Association's Entertainer of the Year honor for the second year in a row.
1983 - Genesis' self-titled LP became their third consecutive number one album in the UK. It included the single "Mama," the band's biggest commercial UK success, which reached #4, but was less popular in the US where it climbed to #73.
1984 - Top Hits
"Let's Go Crazy" - Prince & The Revolution
"I Just Called to Say I Love You" - Stevie Wonder
"Hard Habit to Break" - Chicago
"Everyday" - The Oak Ridge Boys
1986 - The California Angels are one strike away from the World Series, when Dave Henderson, who had earlier watched Bobby Grich's fly ball bounce over the center field fence off the heel of his glove giving California the lead, hits a two-run homer off of Donnie Moore to put the Red Sox ahead, 6-5. California will tie the game in the bottom of the frame, but Boston will prevail scoring the deciding run in the 11th inning on a Henderson sac fly.
1991 - Mariah Carey breaks the Jackson 5's record of four straight number one hits when "Emotions" becomes the fifth of her first five singles to reach the top of the Billboard chart. In April, 2008, she would pass Elvis Presley's record when she achieved her 18th Billboard chart topper, second only to The Beatles 20.
1992 - Washington wide receiver Art Monk becomes the NFL's all-time leading receiver when he makes his 820th career reception in a 34-3 victory over the Broncos.
1996 - Though they've refused to release it on video for 27 years, largely due to dissatisfaction over their own performance, the Rolling Stones finally release their landmark 1968 all-star BBC television special, "The Rolling Stones' Rock And Roll Circus."
1997 - Singer/songwriter John Denver, piloting an experimental, amateur- built Long-EZ airplane, crashed into Monterey Bay, California. Witnesses said the plane, made of fiberglass with a single engine and two seats, was flying about at about 500 feet "when it just sort of dropped unexpectedly into the ocean. When it hit the water, it broke into numerous parts." Denver, age 53 and the only occupant of the plane, was killed.
1999 - According to the United Nations, the population of the world reached six billion on this date. More than one-third of the world's people live in China and India. It wasn't until 1804 that the world's population reached one billion; now a billion people are added to the population about every 12 years.
2000 - A US Navy destroyer, the USS Cole, refueling in Yemen, suffered an enormous explosion in a terrorist attack. Initial reports had at least 6 sailors killed with 11 missing. The death toll was revised to 17.
2003 - Thirty-five years after an anthem dispute, Jose Feliciano sings the Star-Spangled Banner at the Marlins' NLCS game against the Cubs at Pro Player Stadium. During Game 5 of the 1968 World Series played in Detroit, his nontraditional gospelized rendition of the song at Tiger Stadium caused such flap that some radio stations stopped playing the blind singer's records on the air.
http://www.youtube.com/watch?v=jrY9RVfVkws&feature=player_embedded#
2009 - The Chicago Cubs file for Chapter 11 bankruptcy protection in Wilmington Delaware. The anticipated short-term move will allow the club's owner, the Tribune Company, to sell the team in an $845 million deal to the family of TD Ameritrade Holding Corp.'s founder, Joe Ricketts.
2011 - The 'underwear bomber', Nigerian Umar Farouk Abdulmutallab, pleads guilty to attempting to blow up an airplane on Christmas, 2009.
2011 - The U.S. has its deadliest foodborne illness outbreak in 25 years; the listeriosis outbreak totals 23 dead, with 116 affected.
2017 - The United States announced its decision to withdraw from UNESCO (United Nations Educational, Scientific and Cultural Organization) and is immediately followed by Israel. Laws passed in the United States in 1990 and 1994 mean that it cannot contribute financially to any UN organization that accepts Palestine as a full member. As a result, it withdrew its funding which accounted for about 22% of UNESCO's budget.
    2017 – The long-lost bust of Napoleon by Rodin was found in the Madison, NJ Borough Hall, believed to be worth $4-12 million.  It had been sitting there for nearly 85 years according to Madison Mayor Robert Conley.  It was donated to the borough hall by the Philanthropist Geraldine Rockefeller Dodge in 1933, he said.  An inscription on its side confirmed its authenticity.

World Series Champions:
1907 - Chicago Cubs
1916 - Boston Red Sox
1920 - Cleveland Indians
1967 - St. Louis Cardinals
-------------------------------------------------------------

SuDoku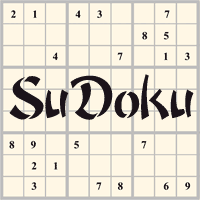 The object is to insert the numbers in the boxes to satisfy only one condition: each row, column and 3x3 box must contain the digits 1 through 9 exactly once. What could be simpler?
http://leasingnews.org/Soduku/soduko-main.htm
--------------------------------------------------------------

Daily Puzzle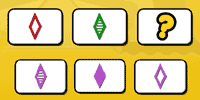 How to play:
http://www.setgame.com/set/puzzle_frame.htm
Refresh for current date:
http://www.setgame.com/set/puzzle_frame.htm
--------------------------------------------------------------


http://www.gasbuddy.com/
http://www.gasbuddy.com/GB_Map_Gas_Prices.aspx
http://www.gasbuddy.com/GB_Mobile_Instructions.aspx
--------------------------------------------------------------

Weather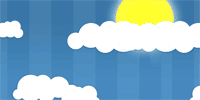 See USA map, click to specific area, no commercials
--------------------------------------------------------------

Traffic Live---
Real Time Traffic Information
You can save up to 20 different routes and check them out with one click,
or type in a new route to learn the traffic live
--------------------------------