High Compensation to High Achievers
Leasing Subsidiary of a National Bank Holding Company looking for experienced professionals (10+ years of experience in commercial finance industry) who can originate a volume of bank-qualified credits (primarily SEC reporting companies). Average transaction size from $1-20MM. Enjoy private
office in our Southern California location.
We offer excellent commission with a draw.
Send resume in strictest confidence to:
rose.jones98@yahoo.com
Monday, April 4, 2011
Share Leasing News

Today's Equipment Leasing Headlines
License Title: California Finance Lender Law
Classified Ads---Operations
Leasing News' April Fool's Edition Reaction
Dwight Galloway, Archive April 2, 2002
Leasing 102 by Mr. Terry Winders, CLP
Where do We Document Equipment Cost?
Bank Beat---Raising checking account fees
Classified Ads---Help Wanted
Top Stories---March 28--April 1
Charlie Chan Saying….
Leasing Conference Up-Date
Repossession Fails. Who's Liable for the Debt?
Columbia, South Carolina---Adopt a Cat
Columbia, South Carolina---Adopt a Dog
Leasing News Outsourcing Free Classified Ads
News Briefs---
Former Morgan Bank president opens vehicle loan company
Cracks found in 3 grounded Southwest planes
Wal-Mart CEO Bill Simon expects inflation
Paul Allen goes public with hard feelings toward Gates
Seattle's Best founder pioneered trading with coffee farmers
Broker/Funder/Industry Lists | Features (collection)
Top Ten Stories Chosen by Readers | Top Stories last six months
10 Hilarious Vintage Cell phone Commercials
You May have Missed---
Sports Briefs---
California Nuts Brief---
"Gimme that Wine"
This Day in American History
SuDoku
Daily Puzzle
GasBuddy
Weather, USA or specific area
Traffic Live----

######## surrounding the article denotes it is a "press release" and was not written by Leasing News nor information verified, but from the source noted. When an article is signed by the writer, it is considered a "by line." It reflects the opinion and research of the writer. It is considered "bias" as it is the writer's viewpoint.

[headlines]
--------------------------------------------------------------

[headlines]
--------------------------------------------------------------

[headlines]
--------------------------------------------------------------

[headlines]
--------------------------------------------------------------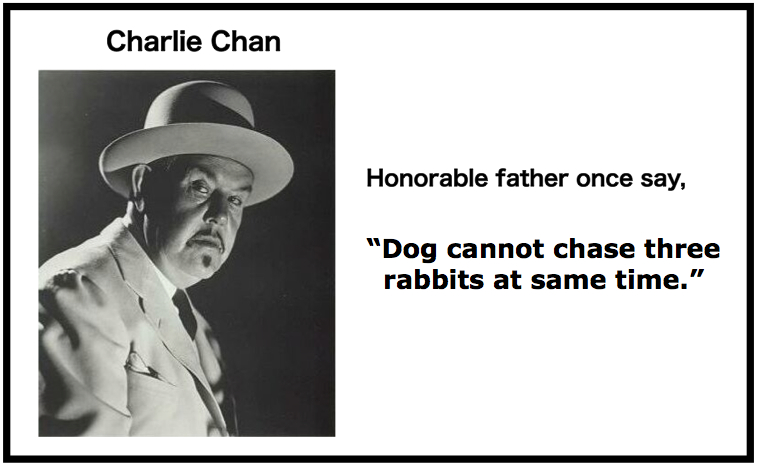 [headlines]
--------------------------------------------------------------

Leasing Association 2011 Conferences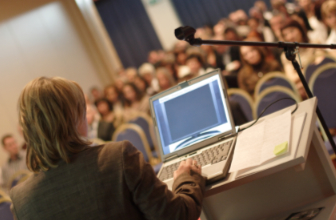 April 7-April 9, 2010
Annual Conference
National Association of Equipment Leasing Brokers
Hilton Austin
500 East 4th Street
Austin, TX 78701

President's Message from Sonia v.M.Stoddard, BPB
(NAELB Best Practices Broker)
PDF

Registration Brochure
PDF

Registration Form
PDF

Hotel Reservations
http://www.hilton.com/en/hi/groups/personalized/AUSCVHH-ELB-20110407/index.jhtml
| | |
| --- | --- |
| Broker-member | $575 |
| Broker-non-member | $675 |
| Add. mem. broker | $525 |
| Add. NonMem. brk | $625 |
| Funder/Assoc. Mem. | $725 |
| Funder/Assoc. NMem. | $825 |
| Add. Fund. Mem. | $875 |
| Add. Fun. nMem. | $775 |
| Spouse/Guest-mem | $300 |
| Spouse/Gu.Non-M. | $325 |
| Open Recep only | $100 |
| Closing Recep. only | $75 |
Exhibitors to Date (as of March 11):
360 Equipment Finance
ACC Contract Finance
Affiliated Investment Group
Allegiant Partners Incorporated
AmeriMerchant
Amerisource Funding, Inc.
Axis Capital, Inc.
Bankers Capital
Baystone Financial Group
CFC Investment Company
Collateral Specialists, Inc.
Corelogic Credco (at the NAELB Member Benefits booth)
Dakota Financial, LLC
Diversified Lenders Inc
Equipment Lessors Protection Association
Financial Pacific Leasing, LLC
GRP Funding, LLC
HSW Financial Recovery, LLC
Inspection Services
instaCOVER
LeaseInspection.com
Marquette Equipment Finance
Maxim Commercial Capital LLC
Mesa Leasing, Inc.
MicroBilt Corporation
Pawnee Leasing Corporation
Preferred Business Solutions
Quail Capital Corp.
Quiktrak, Inc.
TEAM Funding Solutions
Tetra Financial Group
TimePayment Corporation
Varilease Finance
---
April 12--April 14
Equipment Leasing and Finance Association
23rd Annual National Funding Conference
Fairmont Hotel
Chicago, Illinois
Event Schedule and Exhibit Information:
http://www.elfaonline.org/pub/events/2011/NFE/NFE11_ExhibBrochure.pdf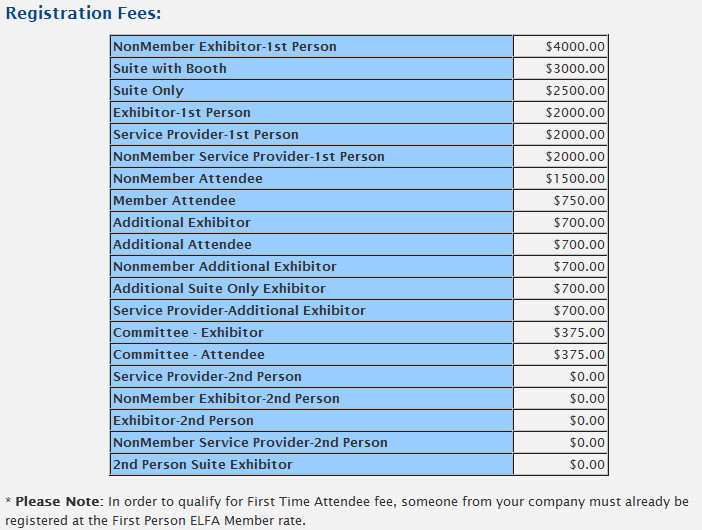 ---
May 4-6, 2001
Grand Hyatt Hotel, Buckhead
Atlanta, Georgia
Contact:
Everett H. Walker, Chairman
1449 Green Hill Road
Blowing Rock, NC 28605
everetthwalker@gmail.com
(828) 295-4377
"The National Funding Association is the premier financial networking organization in the country. Founded in 1991, the NFA has been networking financials professionals across America, and with nine chapters serving twelve metropolitan areas, the NFA continues to grow and expand! Our members include asset based lenders, factors, investment bankers, attorneys, CPA's, bankers, consultants, brokers, and other financial professionals."

"The NFA conference kicks off on Wednesday, May 4 with a Golf Tournament at a noted Atlanta area course. An opening reception starts the evening's festivities from 6:00 to 8:00 PM! Following his presentation are attendee sponsored receptions and hospitality rooms."
"On Thursday, May 5, the conference formally begins with an opening session at 8:30 AM, with a welcome by Atlanta Mayor Kasim Reed, followed by a day long line-up of prominent speakers, including a luncheon, a networking exhibit hall, evening reception, and a banquet with an entertaining dinner speaker."
Our presenters include:
Dennis Lockhart, President, Federal Reserve Bank of Atlanta
Hon. Nathan Deal, Governor of the State of Georgia
Richard Hastings, Global Hunter Securities, Speaker, Author, Retail Economic Expert
Atlanta Mayor Kasim Reed
Kenneth Marks, High Rock Partners
Rob Slee, Robertson & Foley Investment Bankers
Charles Green, Speaker and Author
Nancy Halwig, UPS Capital, leading a panel discussion on the State of the Lending Industry


| | |
| --- | --- |
| Member after February 15 | $375.00 |
| Non-Member After February 15 | $475.00 |
| Member After April 15 | $450.00 |
| Non-Member After April 15 | $550.00 |
---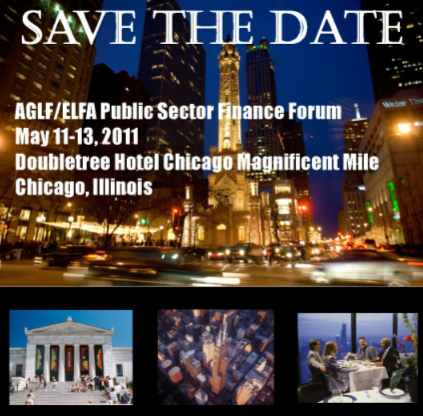 Keynote Speaker will be Beth Ann Bovino
Senior Economist at Standard & Poor's.

Members register here:
http://secure.aglf.org/core/events/events.aspx
---
May 11-May 13
National Vehicle Leasing Association
The Allerton Hotel on Magnificent Mile
Chicago, Illinois
Members (before March 16) $495
each additional $395
Non-Members (before March 16 $625
(each additional $595)

After March 16th-Members $595
After March 16th-Non-Members $895
More Information:
http://www.nvla.org/Events/AnnualConference.aspx

---
September 15-17
Minneapolis, Minnesota

---
September 16-17
Atlanta, Georgia


---
October 23-25
Equipment Leasing and Financial Association
50th Annual Convention
JW Marriott Hill Country
San Antonio, Texas
---
November 11-12
Costa Mesa, California

-------------------------------------------------------------------
To view Leasing Association Events-Meetings Open to All, please click here.
[headlines]
--------------------------------------------------------------

Repossession Fails. Who's Liable for the Debt?


by Ann Morales Olazábal, MBA JD

(Reprinted with permission)
Credit Today
www.creditToday.net
Ace Restaurant Supply's sale of a heavy duty commercial range, two 55" pass-through refrigerator units, and a 1,500 pound ice maker was to Orville Enterprises, which operated The Daybreak Café. But Ace Credit Manager Tom Wilson insisted that the café's owners, Janeann and Peter Orville personally guarantee payment of all outstanding amounts owed to Ace by Orville Enterprises.
Within six months, the restaurant began to flounder. Payments became irregular, and when the Orvilles finally decided they couldn't make the venture work, they called Tom to make arrangements to return the equipment pursuant to the terms of the parties' Credit Agreement. Rather than schedule a pick-up, however, Tom scheduled an onsite inspection of the equipment first, according to their usual procedure for repossession.
But Ace's representative found the premises padlocked when he arrived to make the inspection. And when Tom reached the Orvilles by phone, they claimed the landlord had changed the locks and there was "nothing they could do."
Tom then called Jason Monfort, the Orville's landlord, and found he wasn't prepared to help either. Monfort had removed the equipment, he explained, and sold it in partial satisfaction of his landlord's lien. And right now he was busy making improvements for a new tenant.
Worse yet, Tom then received a letter from the Orvilles claiming they were entitled to a credit equal to the value of the equipment ($14,000) because Ace had failed to repossess the equipment when it had the opportunity.
They also claim that if they had known Ace wouldn't repossess the equipment on the date scheduled, they would have arranged removal themselves and auctioned it off to repay at least a part of the more than $26,000 debt.
Tom's reply is that they owe $26,127 together with accruing interest, that Ace had no obligation to repossess the collateral to reduce the amount owed by Orville Enterprises, and that it was the Orvilles' responsibility to safeguard the equipment at all times.
Who's right?
Answer: Ace is probably entitled to its claim, but without detailed records this could still be a mess in court.
Key Concepts in this Case
Detailed and Clear Records - Clear and detailed records, in either paper or electronic format, of the substance of all communications with debtors should always be kept. This may end up being your best defense against a nuisance suit.
It would appear that the Orvilles are arguing that Ace has forfeited its right to pursue a court judgment against them as guarantors of Orville Enterprises' debt.
Article 9 of the Uniform Commercial Code defines the rights and obligations of parties to secured transactions such as this one.
That portion of the Code specifically provides that a creditor can pursue its legal remedies -- including foreclosure or initiation of suit to reduce its claim to judgment -- against a defaulting debtor simultaneously.
This is universally understood to mean that the creditor does not have to elect one remedy and pursue it to the exclusion of other remedies. Thus, there is no legal support for any related claim that the creditor must repossess or foreclose against the collateral before suing the debtor for repayment of the debt.
Of course, this general rule is supported by a corollary to the effect that while remedies are cumulative as described, no creditor can combine them to obtain double recovery. This would only happen where the creditor has both repossessed the collateral and sought a judgment for the full amount of the debt.
Article 9 requires the creditor to act in good faith when disposing of collateral it has repossessed. That provision is inapplicable here because Ace either chose to, or by default, failed to repossess the equipment.
The Good Faith Obligation
But there is also an obligation inherent in all commercial dealings to act in good faith. It is this more general duty that could arguably give rise to some sort of liability for Ace. It is possible a plausible claim in the nature of setoff might be asserted if Ace promised to collect the equipment on a particular date and time, and either its negligence, or that of its agent, enabled the landlord to abscond with the equipment.
Perhaps repossession of the equipment would have been the best option for Ace here. But it had no obligation to repossess and certainly not on the debtor's precise schedule. Given the limited window between notice of the debtor's desire to peacefully hand over the collateral and the landlord's exercise of its possessory rights over the leased premises, it simply may not have been possible for Ace to collect the collateral.

Log All Communications With Debtors

In any event, a clear hard-copy log or file of the substance of all communications with debtors should always be kept. Such a record will be most useful later on in just this type of case. Even where there is a clear and written obligation imposed upon the purchaser to maintain the equipment safe and available at all times for inspection by the creditor, it is nonetheless possible for a desperate debtor to make an after-the-fact claim of promises not kept by the seller or lender.
This is often the "stuff" of litigation, and it can be quite expensive to defend against. Worse yet, particularly in a down economy, some courts may be inclined to be sympathetic to the "little guy" who appears to have done his utmost to make a small business work.
Ann Morales Olazábal, MBAJ D, Associate Professor of Business Law at the University of Miami School of Business Administration is Credit Today's Legal Editor. She can be reached at Ann@CreditToday.net
Subscribe to Creditoday.net (magazine and web site articles)
https://www.credittoday.net/public/5.cfm

[headlines]
--------------------------------------------------------------

[headlines]
--------------------------------------------------------------

[headlines]
----------------------------------------------------------------
This Day in American History
-------------------------------------------------------------

SuDoku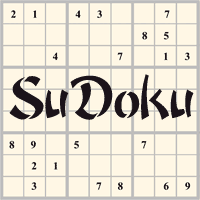 The object is to insert the numbers in the boxes to satisfy only one condition: each row, column and 3x3 box must contain the digits 1 through 9 exactly once. What could be simpler?
http://leasingnews.org/Soduku/soduko-main.htm
--------------------------------------------------------------

Daily Puzzle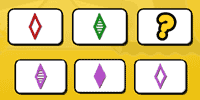 How to play:
http://www.setgame.com/set/puzzle_frame.htm
Refresh for current date:
http://www.setgame.com/set/puzzle_frame.htm
--------------------------------------------------------------


http://www.gasbuddy.com/
http://www.gasbuddy.com/GB_Map_Gas_Prices.aspx
http://www.gasbuddy.com/GB_Mobile_Instructions.aspx
--------------------------------------------------------------

Weather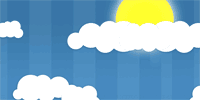 See USA map, click to specific area, no commercials
--------------------------------------------------------------

Traffic Live---
Real Time Traffic Information
You can save up to 20 different routes and check them out with one click,
or type in a new route to learn the traffic live
--------------------------------