Documentation Administrator
Los Angeles, CA

Join one of the Monitor's Top Ten Independent Finance and Leasing Companies doing middle and large ticket transactions. Going on 22 years of successful, repeat business with an excellent reputation in the finance/lease community. Please email resume to: operations@julesandassociates.com
We will contact you for a personal interview
at our office in the financial district
www.julesandassociates.com
Jules and Associates, Inc. has been in
business for over 20 years.

Friday, April 22, 2011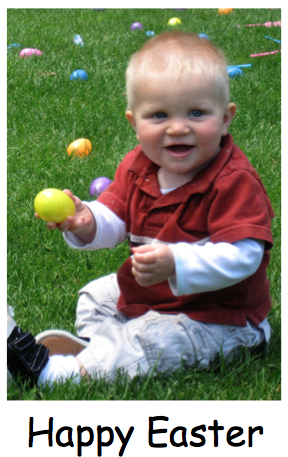 Share Leasing News




Archives, April 22, 2005
BSB Ad in Leasing News
Classified Ads---Controller
U.S. Bancorp Sunny Days
Microfinancial Smooth Sailing to Better Profits
Classified Ads---Help Wanted
Forum Leasing—Your Tough Credit Nationwide
My Vacation Read
by Christopher "Kit" Menkin
Charlie Chan Saying...
ELFF April Leasing Confidence Down
"The End of Off balance Sheet Financing"
by Matthew Troyer and Brian Villa, Attorneys
Best Ranger Competition—Terry Waggoner's Son
Fernando's DVD View: Special Easter Edition
By Fernando F. Croce
Minneapolis, Minnesota: Adopt-a-Dog
News Briefs---
Financial services power GE earnings, up 77%
SunTrust names next CEO amid renewed profits
KeyCorp repurchases warrants under TARP
GATX Reports $19.9 Million first Quarter
Huntington Bancshares profit up on improved loans
Dollar keeps sinking while gold tops $1,500
Android Phones Track Users Locations, Just Like iPhones
American Idol Stefano Landone leaves with "Lately"

Broker/Funder/Industry Lists | Features (collection)
Top Ten Stories Chosen by Readers | Top Stories last six months


20 Things To Do With Matzah
You may have missed
Sports Briefs
California Nuts Briefs
"Gimme that Wine"
This Day in American History
SuDoku
Daily Puzzle
GasBuddy
Weather, USA or specific area
Traffic Live----


######## surrounding the article denotes it is a "press release" and was not written by Leasing News nor information verified, but from the source noted. When an article is signed by the writer, it is considered a "by line." It reflects the opinion and research of the writer. It is considered "bias" as it is the writer's viewpoint.



[headlines]
--------------------------------------------------------------

[headlines]
--------------------------------------------------------------

[headlines]
--------------------------------------------------------------

[headlines]
--------------------------------------------------------------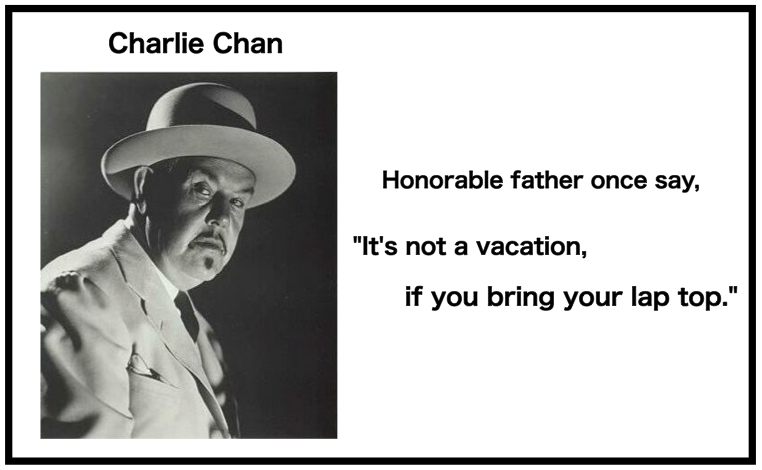 [headlines]
--------------------------------------------------------------

Equipment Leasing & Finance Foundation April Monthly Confidence Index for the Equipment Finance Industry (MCI-EFI) of 65.4, down from the all-time high of March's 72.4.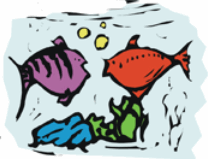 When asked about the outlook for the future, survey respondent Russell Nelson, President, Farm Credit Leasing Services Corporation, remaining optimistic said, "Strong first quarter results reflect growing demand/need for replacement and new equipment and improved confidence in the current economy. Rising oil prices could impact but not significantly derail current capital spending for assets, as companies recognize the need for new equipment to support and drive new and growing business opportunities."

April 2011 MCI Survey Comments from Industry Executive Leadership:
Depending on the market segment they represent, executives have differing points of view on the current and future outlook for the industry.
Independent, Large Ticket -
"[It's] still going to be tough sledding this year." Executive officer, Large Ticket Independent

Bank, Middle Market -
"Pent up demand for equipment is starting to show in new equipment orders. Additionally, the progress made on moderating the proposed lease accounting changes is very encouraging." Adam Warner, President, Key Equipment Finance
Independent, Small Ticket -
"Still feeling bullish about the long run. The small business segment of the market seems slower to recover than other markets. When this segment feels more confident, the recovery will be fully underway." Valerie Hayes Jester, President, Brandywine Capital Associates, Inc.
April 2011 Survey Results:
· When asked to assess their business conditions over the next four months, 54% of executives responding said they believe business conditions will improve over the next four months, a decrease from 67.5% in March. 46% of respondents believe business conditions will remain the same over the next four months, an increase from 32.5% in March
65% of survey respondents believe demand for leases and loans to fund capital expenditures (capex) will increase over the next four months, unchanged from March. 35% believe demand will "remain the same" during the same four-month time period, also unchanged from the previous month.
37.8% of executives expect more access to capital to fund equipment acquisitions over the next four months, unchanged from March. 62.2% of survey respondents indicate they expect the "same" access to capital to fund business, also unchanged from the previous month. In the last five months' surveys, no one responded that they expect "less" access to capital.
When asked, 37.8% of the executives reported they expect to hire more employees over the next four months, down from 40% in March. 56.8% expect no change in headcount over the next four months, an increase from 52.5% last month, while 5.4% expect fewer employees, a decrease from 7.5% in March.
86.5% of the leadership evaluate the current U.S. economy as "fair," down from 92.5% who did in March. 13.5% rate it as "poor," up from 7.5% in March.
43.2% of survey respondents believe that U.S. economic conditions will get "better" over the next six months, down from 57.5% in March. 48.6% of survey respondents indicate they believe the U.S. economy will "stay the same" over the next six months, up from 37.5% in March. 8.1% responded that they believe economic conditions in the U.S. will worsen over the next six months, up from 5.0% who believed so last month.
In April, 48.6% of respondents indicate they believe their company will increase spending on business development activities during the next six months, up from 45% in March. 48.6% believe there will be "no change" in business development spending, down from 55% last month, and 2.7% believe there will be a decrease in spending, up from no one who believed so last month.
The Equipment Leasing & Finance Foundation is a 501c3 non-profit organization that provides vision for the equipment leasing and finance industry through future-focused information and research. Primarily funded through donations, the Foundation is the only organization dedicated to future-oriented, in-depth, independent research for the leasing industry. Visit the Foundation online at http://www.LeaseFoundation.org.
Follow the Foundation:
Twitter @ LeaseFoundation
Facebook: Equipment Leasing & Finance Foundation
Linked In: http://www.linkedin.com/groups?gid=89692
(This ad is a "trade" for the writing of this column. Opinions
contained in the column are those of Mr. Terry Winders, CLP)
[headlines]
--------------------------------------------------------------

"The End of Off Balance Sheet Financing"
by Matthew Troyer and Brian Villa, Attorneys
Bingham McHale LLP
(originally published in Lexology.com)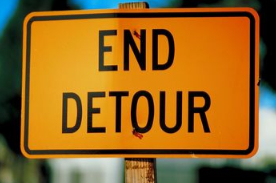 Does your business lease real or personal property? Or perhaps you are in the business of leasing property to others? A Joint Exposure Draft (Draft) proposes a new accounting standard that may impact your business. The Financial Accounting Standards Board (FASB) and the International Accounting Standards Board (IASB) created the Draft to standardize the way lease liabilities are accounted for on balance sheets.
Under current rules, leases are classified as either 'operating' or 'capital.' Capital leases are characterized by the transfer of 'sufficient risks and rewards of ownership' as determined by four rules. Satisfying any of these rules results in a lease being classified as capital. Otherwise a lease is classified as operating. Generally, making the determination that a lease is capital requires the recording of an asset and corresponding liability, while the determination that a lease is operating requires no such balance sheet entry. There are a variety of potential impacts that the Draft carries with it for business owners in a variety of industries.
From lease liability to loan default. Under the current rules, a business hat just entered into a 10-year lease with four 5 year options for office space has a contractual obligation to pay the remaining amount of the 10-year lease, but does not record that obligation as a liability on its balance sheet. Under the proposed standard, that same business will have to account for the entire lease obligation on its balance sheet. The presence of these new liabilities could drastically change the business's balance sheet – adding many more liabilities (and corresponding assets). While this may not at first blush seem significant, it could be because most commercial debt instruments contain covenants, including, often a debt to income covenant. Those covenants are designed to measure the health of a business and have been created under the current standard and normal methods of business. In the example above, without changing any of the business's operations or other financial results, its balance sheet debt will have increased which may put it at risk of a default of its loan covenants.
It is impossible to predict what a creditor might do when confronted with this new, unexpected covenant default. However, in most instances, the business will not be able to cure the default and the creditor may have options that are a surprise to the business.
Determining the liability amount. Additionally, the Draft requires a relatively complicated analysis to determine the amount of liability to be recorded. It is not simply a matter of computing the remaining payments due under the current term of the lease. Other factors, such as the likelihood that the business may renew must be taken into consideration and revisited annually. These procedures will add cost, complexity and uncertainty to the accounting function of most businesses.
Leasing versus buying. The Draft may also impact the lease v. buy decision for many business owners, which could have an effect on the industries (real estate, lease financing) that are in the business of providing capital for leasing transactions. The sale-leaseback industry provides not only the space and equipment for lease, but also provides the capital for the acquisition of assets. A fundamental shift from leasing to owning may impact development, lease rates, credit availability, occupancy rates and more.
How to prepare for the change. For business owners, the first step will be to estimate the impact of accounting for lease liability on the balance sheet. That information will be necessary to review loan and corporate documents to assess potential consequences. Moving forward, business owners may also want to reweigh the benefits of leasing versus owning various assets.
It is important to remember that the proposed standard will affect almost all outstanding leases – in particular those that are presently classified as operating leases. As the proposal currently stands, there will be no grandfathering of existing leases. If you have questions about how the proposed accounting standard will impact your business, please contact Matt Troyer at 317-968-5419 or mtroyer@binghammchale.com
John Kenny Receivables Management
www.jrkrmdirect.com

• End of Lease Negotiations & Enforcement
• Fraud Investigation
• Credit Investigations
• Asset Searches
• Skip-tracing
• Third-party Commercial Collections
The Solution to Your Credit & Accounts Receivable Needs
John Kenny
315-866-1167 | John@jkrmdirect.com
(Leasing News provides this ad as a trade for investigations
and background information provided by John Kenny)
[headlines]
--------------------------------------------------------------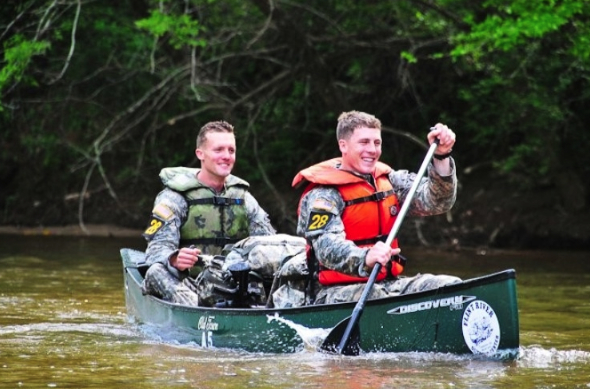 Terry Waggoner's son Jeremiah, age 28, who first enlisted in January, 2001,
along with Jonathan Morgan, age 25, at the Best Ranger competition at Fort Benning, Georgia.
"They are one team of One team out of the four from the 82nd finished at the competition Jeremiah had trained them all as an Instructor at the Pre-Ranger Course at Fort Bragg for the past two years.
"After 3 combat tours as an 82nd Airborne Ranger Scout Sniper, he has lost men and we grieve and pray for them.
"Since December of '06, my 'profession' has been as a Patriot Guard Rider serving the Families of the Fallen.
"It is the finest use of my time and my motorcycle."
Respectfully,
Terry Waggoner
Vet of 82nd Abn and 7th Special Forces (Abn)
Son of a WWII B-26 Pilot KIA
Proud Dad of SSgt Jeremiah Waggoner
82nd Airborne Ranger
((Please click on ad to learn more))
(Leasing News provides this ad "gratis" as a means
to help support the growth of Lease Police)
[headlines]
--------------------------------------------------------------

[headlines]
--------------------------------------------------------------

[headlines]
----------------------------------------------------------------
This Day in American History
-------------------------------------------------------------

SuDoku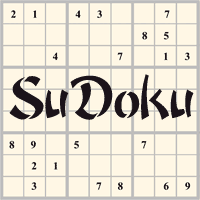 The object is to insert the numbers in the boxes to satisfy only one condition: each row, column and 3x3 box must contain the digits 1 through 9 exactly once. What could be simpler?
http://leasingnews.org/Soduku/soduko-main.htm
--------------------------------------------------------------

Daily Puzzle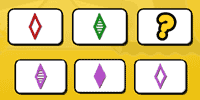 How to play:
http://www.setgame.com/set/puzzle_frame.htm
Refresh for current date:
http://www.setgame.com/set/puzzle_frame.htm
--------------------------------------------------------------


http://www.gasbuddy.com/
http://www.gasbuddy.com/GB_Map_Gas_Prices.aspx
http://www.gasbuddy.com/GB_Mobile_Instructions.aspx
--------------------------------------------------------------

Weather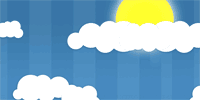 See USA map, click to specific area, no commercials
--------------------------------------------------------------

Traffic Live---
Real Time Traffic Information
You can save up to 20 different routes and check them out with one click,
or type in a new route to learn the traffic live
--------------------------------