Commitment to Lease or Make Loan Agreements
Often Have Full Disclosure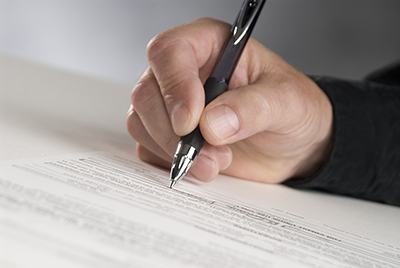 Ken Greene requested this be posted as both California and New York Laws will have their rules and procedures in place in 2022 for all non-bank commercial transactions, such as Capital Leases, Equipment Finance Agreements, Factoring, and Merchant Cash Advance.
This means assuring that the licenses of offices and branches located in the state or doing business in the state, follow the law. Most likely this will require a separate document, a legal agreement, a commitment, fully disclosing APR, First and Last payments, and Purchase Option procedure and recognized by both parties (not part of the actual contract.
While Boston Financial has published such rates and software such as True Value, and many companies have such programs on thier website, the law will be different.  Other states are going through the process of such a change as California and New York. 
The following will still be valid in states not adopting the present law, but readers should be aware these forms are only proposals and are only proposals in states who have not adopted the new disclosure procedure.
In small and medium size leases, the actual lease payment is often given and calls for the first and last payment as well as the documentation fee. Often a clause contains a "documentation" fee is noted, along with a clause that it is non-refundable if the lease is not approved. Often the wording is different and seems to be buried. Sometimes it is quite obvious and is spelled out as a processing fee.

This form was developed by Attorney Ken Greene, who is also a longtime advisor to Leasing News. It is aimed at keeping fees for working on an application.He is currently General Counsel for the American Association of Commercial Finance Brokers (formerly the National Association of Equipment Leasing Brokers) and has spoken at conference panels.
Greene Agreement to Keep Expenses
http://leasingnews.org/PDF/GreeneAgreementExpenses2016.pdf
In larger ticket size leases, a form as this is often used, which specifically charges a fee to process the application:
Charges a Fee Form
http://leasingnews.org/PDF/ChargesFeeForm2016.pdf
Business Loans or "Working Capital" loan commitment letters are explicit.  This is a form most often used by California License Finance Lenders:
Authorization to Find Lender
pdf
The dollar size of the lease proposal often dictates the details and length of the commitment letter.
This form is one of the most widely used in the leasing industry for leases $50,000 and above and covers most of the bases. Note: Last sentences about the signatures makes this more a "proposal," than commitment. If required, these sentences may be removed.
Lease Commitment Agreement
http://leasingnews.org/PDF/LeaseCommittmentAgreement2016.pdf
It is a good idea to have the form you use reviewed by an attorney with equipment leasing experience. This does not mean your college friend who became a lawyer. You wouldn't take your children to an Endodontist to get braces on their teeth, although the practitioner is a "dentist." The same with going to an attorney. You go to a specialist who has experience in the leasing and finance industry.
Some things to consider in your form.
#1: ACH---If you are going to require it or may require it, you should have this spelled out in the agreement. If not in the contract and becomes a requirement of the lease, the proposal is invalid.
#2 Date---It is a good idea to have a time period involved. This can be  based on completion of all the documents and/or lease contracts. The time factor may be important, particularly if the matter goes to small claims court, or a higher court, depending on the money involved.
(Attorneys most likely will have different opinions on this, but it is important to let the applicant know there is a time frame involved in conducting credit or having to re-do credit and even ask for more current financial information, due to the time involved in collecting what you originally required.)
#3 Personal guarantees---of all officers who own 10% or more of a privately held corporation. (This will protect if the final approval comes in with terms and conditions but requires other guarantors who are not named on the application or in the proposal.)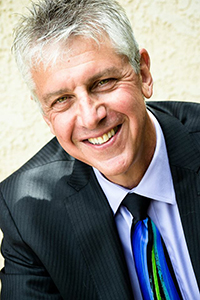 Ken Greene
Law Offices of Kenneth Charles Greene
5743 Corsa Avenue Suite 208
Westlake Village, California 91362
Tel: 818.575.9095
Fax: 805.435.7464
Skype: 424.235.1658
ken@kengreenelaw.com
kenlaw100@gmail.com