Marketing Genius
Riverside, California
Create, Design, Coordinate convention/trade shows marketing calls, remarketing assets/website
Send resume: Dreynolds@a-zresources.com
www.a-zresources.com
A-Z Resources captive affiliate to a major business distributor founded in 1975, join our staff, generating over $120 million in combined sales.
Friday, April 1, 2011
Share Leasing News

Today's Equipment Leasing Headlines
Classified Ads---Asset Management/Collections
ELFA Says "No More Evergreen Leases"
Dwight Galloway to head GE Capital
Crit DeMent Resigns LEAF, joins Monastery
Steve Geller Kidnapped!
Lease Police Sold to Paynet
Steve Crane Completes Kona Ironman World Championship
Funders Allegedly Perpetuated Ponzi Scheme
by Christopher Menkin
Classified Ads---Help Wanted
Top Independent Leasing Companies by Monitor magazine
Charlie Chan Saying…
US Bank Manifest More Cut Offs
Merchant Cash Advance in California
Certified Copy/Source Code
Movie/DVD Reviews by Fernando Croce
Trong Legacy/Father of My children/Ten Commandments
March Credit Managers' Index Bowed by World Events
--- and Lurking Inflation
Baldwin Park, Los Angeles, CA---Adopt-a-Dog
News Briefs---
ILFC gets $1.3 billion loan commitment
Former bank chairman indicted in federal court
Outlook Positive for Office Imaging Industry in 2011
SunTrust repays TARP; bailout of banks in black
Spring fever sends mortgage thermometer up
Crude oil climbs toward $107 per barrel
Hedge Funds that Lagged Paid Richly
Two Contestants Booted from American Idol
Broker/Funder/Industry Lists | Features (collection)
Top Ten Stories Chosen by Readers | Top Stories last six months
12 Dumbest Business Ideas of All Time (That Made Millions)
You May have Missed---
Sports Briefs---
California Nuts Brief---
"Gimme that Wine"
This Day in American History
SuDoku
Daily Puzzle
GasBuddy
Weather, USA or specific area
Traffic Live----

######## surrounding the article denotes it is a "press release" and was not written by Leasing News nor information verified, but from the source noted. When an article is signed by the writer, it is considered a "by line." It reflects the opinion and research of the writer. It is considered "bias" as it is the writer's viewpoint.


[headlines]
--------------------------------------------------------------

[headlines]
--------------------------------------------------------------

[headlines]
--------------------------------------------------------------

[headlines]
--------------------------------------------------------------
Top Independent Leasing Companies by Monitor magazine
by Christopher Menkin

GreatAmerica Leasing Corporation, Cedar Rapids, Iowa, was named the largest U.S. private independent leasing company in the March/April issue of Monitor Leasing News.
According to the GreatAmerica press release, "Monitor Leasing News (www.monitordaily.com), the leading publication for the leasing industry, polled the top twenty leasing companies. Between 2009 and 2010, GreatAmerica grew by over 14%; the average growth of the aggregate group was 3.3%. GreatAmerica currently has over $1.16 billion in assets."
Monitor Magazine lists twenty companies in this category. Here are the top ten, according to their survey:

1--Great America Leasing Corp.
2--CSI Leasing
3--ICON Capital Corp.
4--First national Capital Corp.
5--Somerset Capital Group
6-First American Equipment Finance
7-Financial Pacific Leasing
8-Jules and Associates
9-CCA Financial
10-Translease
The rating by Monitor magazine was "New Business Volume" noting Great America at $516.2 million and CSI Leasing at $511.1 million.
The current asset reported in the GreatAmerica press release was $1.16 billion. Leasing News was told "…shareholder's equity and net income is private."
According to CSI Leasing web site, their 2010 year-end assets was $1.198 billion, shareholders equipment $163 million and net income was up from $16.4 million to $19 million year-end 2010.|
http://www.csileasing.com/financials.html

Not on the list was ATEL Capital Group, San Francisco, California, that would certainly qualify, although Leasing News does not have them on the "Funder A" list as it comprises to those who responded to the Leasing News form (First the company must qualify as a funder as many in the industry say they are "direct lenders" or "funders" and they are not. In addition, questions such as being licenses or requiring licenses and other information must be confirmed to meet the response).
It appears ATEL does not want to divulge there volume information, although all funds would be listed with the U.S. Securities and Exchange Commission with file 10Qs and Ks, as well as with the California Department of Corporation for their various Finance Lender's Law licenses.
In the case of ATEL Capital and ICON Capital, ICON does not own these assets and is only the manager. ATEL does not own MOST of these assets, as it is reported they have completed some money over transaction on their own account. They are both definitely independents.
Perhaps an in depth report on Atel Capital Group will be presented by Leasing News in the near future.
Here is "Funder List 'A', followed by a link to "Funder List 'B'," those that did not respond, but appear to be "true funders," most bank or bank related type companies as per their web site.
Name
In Business Since
Contact
Website
Leasing Association

GE Commercial Finance
Commercial Equipment Financing
2002 (Division created)
44 Old Ridgebury Road
Danbury, CT 06810
800-474-2704
contacts, please click here
www.cefcorp.com
ELFA & NAELB

$10,000 to $50MM
Territory: the world and moon

CIT Group
1908
Angela Feaster
Global Hq: NYC
angela.feaster@cit.com
480.379.3454
www.cit.com
ELFA

North America, Europe, Latin America, the Pacific Rim.

Key Equipment Finance

an affiliate of KeyCorp (NYSE: KEY)

1974

www.kefonline.com

ELFA

1,100

Worldwide

700

335

234

Bank of the West, Indirect Leasing Group
1972
Steve Crane, CLP, Vice President & Marketing Manager
scrane@bankofthewest.com
888.244.0551 ext. 3899
800.473.9878 - Fax
www.bankofthewest.com
ELFA, NAELB, NEFA
(P)

Y


Y

165

Nationwide

$10,000 +

Y

Y
in CA

N

Y

Y

130

100

Nationwide

$100,000 -
$3 MM


Y

Y
Mfg.

Stearns Bank
Equipment Finance Division
1976
Diane Notch, SVP Marketing
888-320-2899
www.stearns-bank.com

N/R

PNC Equipment Finance, LLC
1982
800.762.6260
Terry Begley, President
412.768.0543
terry.begley@pnc.com
ELFA

65+

National

$50,000 - $1,000,000 per schedule

Y

Y

Y

Y

N

65

National

$100,000 - $5,000,000

Y

N

N

N

Y

Nationwide

$10,000


Y

50+
US based


US, Europe,
South America

Nationwide

$1,000 - $30,000


Full credit packages up to $1.5MM

Y

Y

38

US except: Alaska, Arkansas & Louisiana

$5,000 - $150,000,000

N

N

Y

1st Heritage Bank, NA


1998

Matt Rogers

714.504.8500 or

949.222.7124

www.fhbankna.com

N/R (

FF

)

35
(2000+ Bank)

California and Southwest US

$1MM - $50MM Warehouse Line of Credit

$10,000
(most clients are doing monthly or quarterly schedules)

27

U.S., Canada, Puerto Rico

$10,000 to $450,000, Vehicles: Unlimited

Y

N

N

Y

Y

26

CNI (b)
CNI (a)

N

25

United States

$100K to $5MM

Y

N

N

Y

Y

Meridian Healthcare Finance
1997
Jim Irwin
President / CEO
858.200.2080
jirwin@meridianchf.com
Mike Pestrak
Business Developement Officer
858.200.2088
mpestrak@meridianchf.com
Chip Scoggins
Business Developement Officer
214.733.8332
cscoggins@meridianchf.com
877.220.0033
858.200.2051
www.meridianchf.com
UAEL (U)

TX, IL, TN, LA, FL, KS, MO, CO, WI

Studebaker-Worthington Leasing Corp.

2001

(2008, purchased by Main Street Bank, Texas, from State Bancorp , company started 1965)

Omar Diaz

800.645.7242 x 521

odiaz@studebaker.com www.studebaker.com

EAEL & ELFA (

HH

)

20

Nationwide

$10,000 to $5,000,000

Y

Y

Y

N

Y

20

National

Y

*

*

*

*

Continental
USA

Chesapeake Industrial Leasing Co.,Inc.


9512 Harford Road
Baltimore, MD 21234
Contact: Taylor Brazzon
taylor@cilc.com
410-661-5000x125
www.clic.com
NEFA (BBB)

Y

Y

16

National

$5,000 to $500,000

Y

Y

N

Minimum
$100,000

12

Nationwide

$20,000 - $150,000

Y

N

N

Y

Y

12

National

$5,000+

Y

N

N

Y

Y

12

CA, ID, MT, OR, WA

$20,000 - $400,000

N/R

N/R

N/R

N/R

N/R

N/R

N/R

N/R

N/R

N/R

TEAM Funding Solutions
1992
Ted Reynolds – Owner and President
Jeff Deskins - Credit Manager Lynn Smith - Broker Development Manager 888-457-6700 x115,
App Submittal
Martin Lacayo - Broker Development Manager 888-457-6700 x106,
App Submittal
Mike Wright - Broker Development Manager 888-457-6700 x108,
App Submittal
Stephen Stuesser – CFO
Jessica Green - Marketing and Relationships Manager, 888-457-6700 x109, Enrollment
Fax: 512-258-2322
512.692.0500 fax
www.teamfundingsolutions.comELFA, NAELB, NEFA (YY)

$15K
Minimum

$75,000 Min. $175,000 average transaction

Mar Vista Financial
Jamie Chisick-President
714-922-0576
Gina Allen-V.P
714-408-1914
Denise-Funding Coordinator
714-408-1938
Cyndi-Underwriter
714-408-1931
Aaron Brown Sr. Account Manager Mar Vista Financial Aaron@marvistafinancial.com
714-631-3133 (Direct)
www.marvistafinancial.com
NAELB
(note)

Y

N

Y

N

N

Nationwide, including Alaska & Hawaii

*up to $500,000

Baycap, Inc.

(affliate of Beach Business Bank)

2003

Todd Sheets

310.994.9900

www.baycapinc.net

ELFA, NAELB & UAEL

9

National

$10,000 to $1,000,000

Y

N

N

N

Y

Dakota Financial

2001

Mae Philpott

mae@dakotafin.com

310.696.3030 x122

fax 310.696.3035

www.dakotafinancial.com

NAELB, NEFA

9

Nationwide

$10,000 to $1MM

Nationwide (except LA, AR & AK)

$50,000 - $3MM
$250,000 average transaction

C Leasing Company
(a subsidiary of Bank of the West, El Paso, Texas, Year 2000)
1983
Jackson V. Curlin, President
JVCurlin@cleasing.com
A. Ray Sillas, CLP. Vice President
rsillas@cleasing.com
915.599.3965
www.cleasing.com
UAEL

7 employees
(65 bank)

$50,000 - $1.5 million (Our average size transaction is $250,000. Preferred range $100,000 - $500,000)

Main Street Bank Leasing
1984/2004
281.348.2000
www.msnbank.com
EAEL, ELFA & UAEL

6 (345 Bank)

National

$250,000 - $5,000,000
Aver. $500-$750,000

Y

*

N

N

Y

American Leasefund, Inc.
1999
Tom Davis
tom@alclease.com
800.644.1182 - PH
503.244.0845 -
www.americanlf.com
UAEL

Idaho, Montana, Oregon & Washington

N/R

N

$50,000 - $1MM
$250,000 average transaction.

$50,000 - $1,000,000
(Master Lease)

5
(350 bank)

5 in leasing department
(50 in bank division)

48 States

$15,000 - 1.8 million

Typically
$100,000 - 1.8 million

Y

N

N

N

N

5

National

$35,000 to $500,000

Y

N

Y

Y

Y

5

National

$10,000 to $250,000
avg: $50,000

N

N/A

N

N

N

5

National

$5,000 to $50,000 (prefer 10-30K)

Y

N

N

N

N

5

$10,000 minimum

N
*

Y
*

N
*

N

4

United States

$10,000 min.

N/R

N/R

N/R

N/R

N/R

California

$10,000 to $100,000

Allegheny Valley
Bank Leasing

Pittsburgh, Pennyslyvania

Paul M. Poljak, Managing Director

PPoljak@avbpgh.com

P. 412.781.1465

C. 412.475.1727

www.avbpgh.com

(click here for further description)


2 (plus bank assistance)

PA, OH, WV, MD, Western NY

$5K to $50K
" app only"

Over $50k to $3M full financials

Y

N

N

Y

Y

Name
In Business Since
Contact
Website
Leasing Association
Funder List "B"
http://www.leasingnews.org/Funders_Only/Funders_B.htm
Errata: At the National Equipment Finance Association Conference in Scottsdale, Arizona "Meet the News Media," one of the questions asked of the panel was what do you think about just as your are trying to fall asleep at night. Stuart Papavassiliou, Senior Editor of Monitor Magazine, answered, "It is the typo that I just realized, and the edition was going to press as I left the office!"
Stuart must have been thinking about page 27 of the March/April, 2011 edition, "Monitor Top Private Independents." Although the rank is correct, the story is correct, the other charts are correct, the main one with New Business Volume heading is 2009 and 2008. It should be 2010 and 2009.
Leasing News is not one to talk about typo's, but then we are a "quick and dirty" production whereas the Monitor is clean and crisp and extremely well written. Sorry about the typo, Stuart.

[headlines]
--------------------------------------------------------------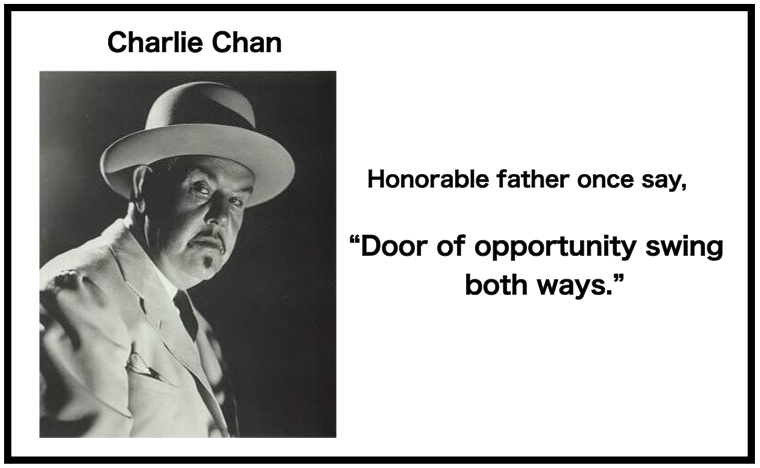 [headlines]
--------------------------------------------------------------

US Bank Manifest More Cut Offs
by Christopher Menkin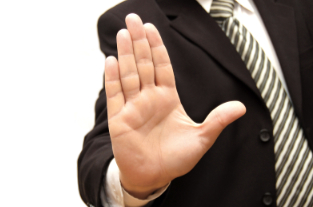 Again, this is not an "April Fool's" story. As Leasing News has been reporting that US Bank Manifest has been pairing down their independent broker marketplace, they did it again. First it was brokers with reported low signing ratio's, then low business volume, then requiring higher business volume, and the next was ending specific programs, followed by equipment types.
It seems it is the end of the first quarter, and a broker notified Leasing News, not wanting to be named, that he was upset with Manifest. He was one of the group with a good business volume and high signing lease ratio, but was told a little over a month again they (Manifest) was cutting several SIC codes and that the broker needed find acceptable industries so that Manifest would continue buying their business.
Manifest reportedly told him they would give them time to bring their volume back up. This particular broker then told Leasing News he spent money on advertising, etc. marketing to acceptable sic codes. And without any further warning were cut yesterday.
I was talking over the telephone with an FBI agent who is in charge of a Southern California office, investigating a person and company who appears in the Leasing News Complaint Bulletin Board, why was he getting so many complaints on advance rentals in his division. He asked was the leasing industry in good shape and what did I know about what was happening.
Normally law enforcement does not get involved with the small ticket marketplace as the dollar amounts are too small to be a higher priority, as well as many involve companies out of state, not a jurisdiction problem, but involving more than one investigator and therefore not as high a priority as other cases and assignments they had. But he said they were getting many more.
I basically told him there were less sources available than two to three years ago, a higher credit criteria, and he wanted to know where these people who were leaving leasing going. Most continue in sales. Some go to work for banks of all sizes as business development officers, some have gone into insurance, cash advance or working capital loans, and from what those who tell us to remove them from the mailing list, also go back to their former occupation that lead them into leasing.
In the last quarter, Leasing News has lost almost 500 email addresses. There are not readers who want to quite reading the news edition or now bookmark the web site, as these are email addresses that are no longer working. About every 60 to 90 days the list is "cleaned-up."
There are many who change email addresses, most going to another company, some to their home. Some also requesting it be sent to their home as well as their business. There were over 300 added during this time period, and many may be those with a new address who did not inform about the change, but it appears they are new subscribers.
In addition, web analysis show more and more going direct rather than through email, particularly from companies who block all "personal" email or regulate email to their employees. Surely, there are those that don't like Leasing News. One attorney who I saw at a recent National Equipment Finance Association conference, who Barry Marks, Esq. suggested we contact to write more about California Finance Lenders Law, responded by email:
"As much as I like to write and speak for the leasing, banking and finance industries I have not agreed with the way the Leasing News has treated various persons and companies in the past and therefore must decline your offer. Thank you for the opportunity."
There are many who report improvement in their business, and remain optimistic no matter the earthquakes, floods, and civil wars underway in the world. They advertise in Leasing News, including the Classified Help Wanted.


[headlines]
--------------------------------------------------------------

[headlines]
--------------------------------------------------------------

[headlines]
--------------------------------------------------------------

[headlines]
----------------------------------------------------------------
This Day in American History
-------------------------------------------------------------

SuDoku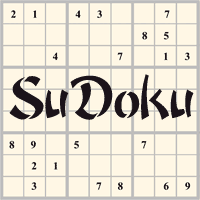 The object is to insert the numbers in the boxes to satisfy only one condition: each row, column and 3x3 box must contain the digits 1 through 9 exactly once. What could be simpler?
http://leasingnews.org/Soduku/soduko-main.htm
--------------------------------------------------------------

Daily Puzzle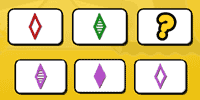 How to play:
http://www.setgame.com/set/puzzle_frame.htm
Refresh for current date:
http://www.setgame.com/set/puzzle_frame.htm
--------------------------------------------------------------


http://www.gasbuddy.com/
http://www.gasbuddy.com/GB_Map_Gas_Prices.aspx
http://www.gasbuddy.com/GB_Mobile_Instructions.aspx
--------------------------------------------------------------

Weather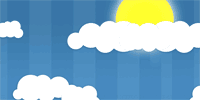 See USA map, click to specific area, no commercials
--------------------------------------------------------------

Traffic Live---
Real Time Traffic Information
You can save up to 20 different routes and check them out with one click,
or type in a new route to learn the traffic live
--------------------------------