Marketing Genius
Riverside, California
Create, Design, Coordinate convention/trade shows marketing calls, remarketing assets/website
Send resume: Dreynolds@a-zresources.com
www.a-zresources.com
A-Z Resources captive affiliate to a major business distributor founded in 1975, join our staff, generating over $120 million in combined sales.

Thursday, April 14, 2011
Share Leasing News
Up-Date--Looking for information on Scientific Imaginetics
Classified Ads---Senior Management
Allied Health Care Services Not Over
FBI Press Release on Guilty Plea
Classified Ads---Help Wanted
Leasing Association Membership Confirms Changing Industry
by Christopher Menkin
Leasing Conferences Up-date
Charlie Chan Saying…..
April Beige Report---Business in Your Area
Madison Capital: How Did We get here?
by Allan Levine, COO, Madison Capital
The Conspirator/Rio
Movie/DVD Reviews by Fernando Croce
The King's Speech/The Way Back/Kes
Beaverton, Oregon---Adopt-a-Pet
News Briefs---
Schwartz Ex-Marine lets Marines get Evicted---Semper Fi
Bank of the West moving more workers to Bishop Ranch
Senate panel concludes Goldman Sachs profited from financial crisis
U.S. banks still face big foreclosure risks
World medical equipment rentals, leasing to reach $56 billion
Winmark Corporation Announces First Quarter Results
American Airlines sues online travel giant Orbitz
Viewers knock out Sugar Ray Leonard from 'Dancing with the Stars'
Broker/Funder/Industry Lists | Features (collection)
Top Ten Stories Chosen by Readers | Top Stories last six months

Sports Briefs
California Nuts Briefs
"Gimme that Wine"
This Day in American History
SuDoku
Daily Puzzle
GasBuddy
Weather, USA or specific area
Traffic Live----

######## surrounding the article denotes it is a "press release" and was not written by Leasing News nor information verified, but from the source noted. When an article is signed by the writer, it is considered a "by line." It reflects the opinion and research of the writer. It is considered "bias" as it is the writer's viewpoint.


[headlines]
--------------------------------------------------------------

[headlines]
--------------------------------------------------------------

[headlines]
--------------------------------------------------------------

[headlines]
--------------------------------------------------------------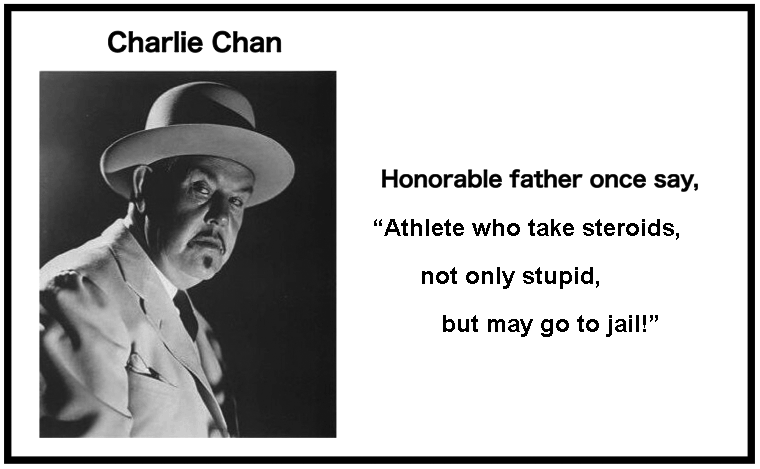 [headlines]
--------------------------------------------------------------

April Beige Report---Business in Your Area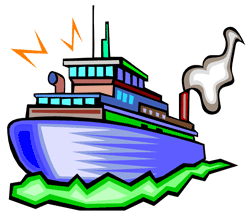 All twelve Districts reported that manufacturing activity increased since their previous reports.
Real estate markets for single family homes for the most part either were little changed from low levels or continued to weaken across all Districts.
Most Districts reported that labor market conditions were generally stronger than in their last reports. New York, Richmond, Chicago, Minneapolis, Kansas City, and Dallas all noted increased employment activity, while Boston and Atlanta reported modest or gradual improvement. However, Philadelphia, Cleveland and San Francisco mentioned limited or delayed hiring, while labor market conditions were mixed in the St. Louis District. Boston, New York, Cleveland, Richmond, and Dallas cited noticeable improvements in the manufacturing sector, and Boston and Kansas observed increased labor demand in the technology sector.
Most Districts cited loan demand as either unchanged or slightly improved since the last report, although many of the Districts citing improvements noted weak demand in some market segments. Banks in the Chicago District noted that their pipeline was still not robust, although manufacturing, food processing, and healthcare experienced some growth. Cleveland reported that business lending was strongest in healthcare and in energy. Consumer loan demand showed some improvement in the Richmond and San Francisco Districts, but was little changed in the Chicago District. Overall loan demand was weak or little changed in the Philadelphia and Kansas City Districts, although Philadelphia noted some improvement in commercial and industrial loans and in some types of commercial real estate loans. However, New York described household demand (for both consumer loans and mortgages) as weakening in its District, and St. Louis noted declines across most segments of its market, including real estate, commercial and industrial, and personal loans.
Several Districts reported that credit standards were unchanged or slightly tighter and that competition for quality loans was intense. For example, Cleveland described credit standards as unchanged, while New York noted no change for consumer loans but tightening for other categories in its District. San Francisco noted that credit standards remained somewhat restrictive. Cleveland characterized loan quality as stable or slightly improved and delinquency rates as stable or trending down. However, New York mentioned an uptick in delinquency rates for commercial and industrial loans. Competition for quality loans was described as intense in the Chicago, Dallas, and San Francisco Districts, putting downward pressures on rates and fees.
Boston
www.federalreserve.gov/fomc/beigebook/2011/20110413/1.htm
New York
www.federalreserve.gov/fomc/beigebook/2011/20110413/2.htm
Philadelphia
www.federalreserve.gov/fomc/beigebook/2011/20110413/3.htm
Cleveland
www.federalreserve.gov/fomc/beigebook/2011/20110413/4.htm
Richmond
www.federalreserve.gov/fomc/beigebook/2011/20110413/5.htm
Atlanta
www.federalreserve.gov/fomc/beigebook/2011/20110413/6.htm
Chicago
www.federalreserve.gov/fomc/beigebook/2011/20110413/7.htm
St. Louis
www.federalreserve.gov/fomc/beigebook/2011/20110413/8.htm
Minneapolis
www.federalreserve.gov/fomc/beigebook/2011/20110413/9.htm
Kansas City
www.federalreserve.gov/fomc/beigebook/2011/20110413/10.htm
Dallas
www.federalreserve.gov/fomc/beigebook/2011/20110413/11.htm
San Francisco
www.federalreserve.gov/fomc/beigebook/2011/20110413/12.htm
Full report:
http://www.federalreserve.gov/fomc/beigebook/2011/20110413/FullReport.htm
John Kenny Receivables Management
www.jrkrmdirect.com

• End of Lease Negotiations & Enforcement
• Fraud Investigation
• Credit Investigations
• Asset Searches
• Skip-tracing
• Third-party Commercial Collections
The Solution to Your Credit & Accounts Receivable Needs
John Kenny
315-866-1167 | John@jkrmdirect.com
(Leasing News provides this ad as a trade for investigations
and background information provided by John Kenny)
[headlines]
--------------------------------------------------------------

Madison Capital: How Did We get here?
by Allan Levine, Chief Operating Officer
MADI$ON CAPITAL
(Originally appearing in the National Vehicle Leasing Association magazine,
but reprinted with permission of the author)
This is going to be a general chronicle of the last 40 years in the vehicle leasing business. That is, how much can I fit it all into a long page? Here ya go. If one was the average independent in 1971, you saw a few large lessors who were not your competition, but were evolving in the market place.
Some auto dealers were thinking about being in the business, but generally, never mustard up the guts. In short, independents were doing small fleets, consumer leases, with and without maintenance, and pickup and delivery for service for your best customers. One could have a thousand (10000) units out, with a combo of closed and open end leases, and make a good living. Maybe, you even had insurance in the package. This kept up for a number of years feeding off the investment tax credit. For those too young to remember, it was a 10% tax credit right off the top and you never had to give it back. That tax credit migrated to a 6% credit with IRS rules about guarantees rules, and recapture terminology.
In October, 1974, there was the first of the gas shortages, and lessors saw, in a day, their large gas guzzlers, lose a chunk of value. If one had staying power (Cash), you could hold the vehicles and talk their clients in to not turning vehicles in, and the values came back quickly as short memorized US buyer (lessees), came back to the large vehicle market.
In the late 70's and 80's, leasing companies began to get larger with mergers and acquisition's setting the tone. The consumer lessor market changed a bit away from the mom and pop lessor operator as manufacturers figured out leasing was a way to move product, especially with inflated residuals, and cheap money. In 1983, interest rates went through the roof, business stalled a bit, and many dropped out, or saw the larger companies compete for the smaller fleets, while gobbling up some good size independents.
In the early 90's, it was about that time, one saw competition a bit scary as manufacturers and larger independents were aggressively beating up the smaller independents. As an FYI, I figured out the equipment leasing business, and picked up equipment leases to make up for the 20% I lost in the auto side to larger companies. After all, if one had a good model, the90's were good times for the survivors of the 80's. So, the 90's saw, the little guys fading, the large independents doing well, and the public companies making progressive noise. Fatalities occurred, but overall, a good time was there for the survivors. In the 90's, funds were available, and there was plenty of business for all. That is, whether you were a manufacturer, an independent, or public companies, the late 90's, if you survived, were a windfall.
In short, with a good credit history, banks were readily loaning money to the smaller lessors at rates where one could compete and make a good living. The big guys securitized, or floated their own paper. The industry was truly matured with manufacturers moving product with excellent lease pricing, confidence in residuals, and a public willing, for many, to view having the use of a vehicle as an option to owning. The large independents, found growth as business and the economy grew, and the public companies, battled each other and the large independents. Money was priced so all could stay in the game. Many began to get in the large truck leasing business. That turned out to be a death knoll for many bank leasing/funding sources in the 2008 economy collapse. There were many credit decision makers thinking nothing would go wrong. Plenty went wrong. Manufacturers took hits on inflated residuals and independents took hits on wrong credit decisions based on wishful thinking rather than prudent judgment , and companies went out that we all thought were perfect.
If you had too many closed end"over-residualized" vehicles, you lost money. To those who want to say, we did fine, that's OK. Let us remember, whether you were a vehicle or equipment leasing company, 50% went out.
So, here we are. If you had cash, weren't real leveraged, had the proper bad debt reserves, and never got carried away with dreams vs. good business planning, you are still here. You will fight another day, with the proper bad debt reserves, cash in your business, not leveraged more than 5 or 6 to 1, and have a good book, you will survive and grow.
Now, don't take shots at me. Remember this is a snap shot. It applies to the industry as a whole and does not account for the absolute best or absolute worst. What is does want to do, is make you think about how you survived or failed. If you survived all this, you had a good client base, made good credit decisions, had mostly finance leases, or closed end with realistic residuals. If you didn't follow the good credit and residual proper guidelines, you were an industry fatality. If one stretched your credit decisions or policies, took risks, then you saw many of your clients fold in the 2008 and 2009 mess. For the record, we are not exactly finished. Your real test is how you grow your company, large or small, over the next few years.
Keep your head down and stay within your model. Whether small, medium, or large, your need a business plan, with a profitability model that will make you successful. GOOD LUCK.

Biography of Leasing News Advisory Board member Allan Levinehttp://www.leasingnews.org/Advisory%20Board/Allan_Levine.htm
[headlines]
--------------------------------------------------------------

[headlines]
--------------------------------------------------------------

[headlines]
----------------------------------------------------------------
This Day in American History
-------------------------------------------------------------

SuDoku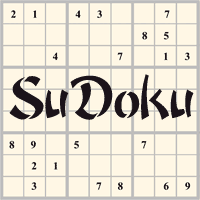 The object is to insert the numbers in the boxes to satisfy only one condition: each row, column and 3x3 box must contain the digits 1 through 9 exactly once. What could be simpler?
http://leasingnews.org/Soduku/soduko-main.htm
--------------------------------------------------------------

Daily Puzzle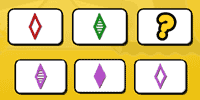 How to play:
http://www.setgame.com/set/puzzle_frame.htm
Refresh for current date:
http://www.setgame.com/set/puzzle_frame.htm
--------------------------------------------------------------


http://www.gasbuddy.com/
http://www.gasbuddy.com/GB_Map_Gas_Prices.aspx
http://www.gasbuddy.com/GB_Mobile_Instructions.aspx
--------------------------------------------------------------

Weather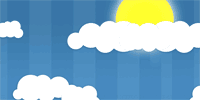 See USA map, click to specific area, no commercials
--------------------------------------------------------------

Traffic Live---
Real Time Traffic Information
You can save up to 20 different routes and check them out with one click,
or type in a new route to learn the traffic live
--------------------------------