We are looking for:
Account Executive
Senior Account Executive
National Sales Manager
2018 Interns for Sales, Operations, or Accounting

What sets CoreTech apart from other equipment leasing companies is our team members and impeccable reputation. Are you unhappy with the ethics of your company and the promises made to you? Join our team, positions are available in Newport Beach, CA and remotely.
To learn more, please click here
---
www.coretechleasing.com
CoreTech specializes in assisting medium to large size companies throughout various markets including: Legal, Medical, Manufacturing, Education, Corporate and Semi-Conductor

Over 100 law firms trust CoreTech for their leasing needs,
why wouldn't you?



Tuesday, April 3, 2018
Today's Equipment Leasing Headlines

My Personal Experience with Facebook
By Kit Menkin, Editor/Publisher
Position Wanted – Credit
Work Remotely or Relocate for Right Opportunity
Top Stories -- March 27 - March 29
(Opened Most by Readers)
Expectations of the Tax Reform Weren't Met
Reports NACM Economist Chris Kuehl
Leasing Industry Ads---Help Wanted
Centra Funding/Coretech Leasing
Leasing Haiku
By Paul Bent, The Alta Group
Developing Strong Leaders for the Commercial
Equipment Finance and Leasing Industry
By Scott Wheeler
The Largest Company in Every State by Revenue
Map by Vistualcapitalist.com
Fast Food Restaurants Lead Franchised Businesses
in Employment -- US Census Report
Charitable Silent Auction Raises over $4,300 at
ELFA Equipment Management Conference
Federal Reserve Approves Acquisition of Bear State Financial
By Arvest Bank, Fayetteville, Arkansas
Mutt
Austin, Texas Adopt a Dog
2018 NAELB Annual Conference Exhibitors
April 26 -28, Flamingo Las Vegas
News Briefs---
Calling Car Pollution Standards 'Too High,'
E.P.A. Sets Up Fight with California
Report reveals regulatory barriers for commercial vehicle
automated system
How the city of Sacramento got to 5G,
and what it means for the rest of the U.S.
Broker/Funder/Industry Lists | Features (wrilter's columns)
Top Ten Stories Chosen by Readers | Top Stories last six months
www.leasingcomplaints.com (Be Careful of Doing Business)
www.evergreenleasingnews.org
Leasing News Icon for Android Mobile Device
You May have Missed---
Poem
Sports Brief----
California Nuts Brief---
"Gimme that Wine"
This Day in History
SuDoku
Daily Puzzle
GasBuddy
Weather, USA or specific area
Traffic Live----
######## surrounding the article denotes it is a "press release," it was not written by Leasing News nor has the information been verified. The source noted. When an article is signed by the writer,
it is considered a "byline." It reflects the opinion and research of the writer.


Please send a colleague and ask them to subscribe. We are free
Email kitmenkin@leasingnews.org and in subject line: subscribe

[headlines]
--------------------------------------------------------------
Editorial
My Personal Experience with Facebook
By Kit Menkin, Editor/Publisher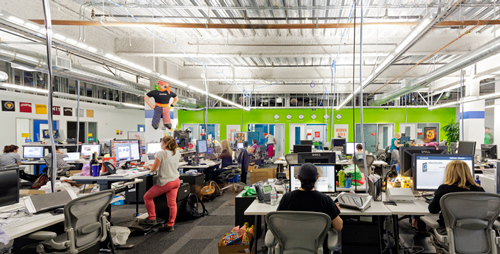 (Photo: a Workshop, Facebook Menlo Park)
I appreciate Facebook giving tips to make my Facebook more secure. I have always had it available to friends only (including family, no business connections).
In reality, I am very active businesswise on LinkedIn, which has much more information in profiles, as well as contacts and groups you belong to, plus comments are public. In addition, people in business have their own websites with biographies of staff, as well as quite a bit of information in news releases. Amazon has my record since I started with them and I appreciate it very much. Like going into a restaurant where they know you, what you like, and what they recommend.
The real bull in the shop is Google who knows everything, where you've been, who you contacted, all your photos...and if you belonged to AOL, Netscape, Yahoo, and Ning (remember them), they had everything, too. And talk about being hacked, what about all the companies who had customer's information, passwords, credit cards, as well as the credit agencies, such as the Equifax breach?
In reality, everything sent on the internet can be made public, either by the companies themselves or hackers. At least, Facebook allows you to control your privacy.
Take time to take advantage of these controls. You can also limit Google to a degree, and others. It is up to you are a user to take these steps for more privacy.
*Disclosure: My godson works for Facebook. I am not writing this so he can keep his job. I don't think the company will go out of business. I also admit I like seeing photos of him and his wife, particularly with their daughter. It's a great way to stay in touch and communicate.
[headlines]
--------------------------------------------------------------
Position Wanted – Credit
Work Remotely or Relocate for Right Opportunity
Each Week Leasing News is pleased, as a service to its readership, to offer completely free ads placed by candidates for jobs in the industry. These ads also can be accessed directly on the website at: http://www.leasingnews.org/Classified/Jwanted/Jwanted.htm
Each ad is limited to (100) words and ads repeat for up to 6 months unless the candidate tells us to stop. Your submissions should be received here by the end of each week.

Please encourage friends and colleagues to take advantage of this service, including recent graduates and others interested in leasing and related careers.
Credit


Work Remotely from Portland, Oregon
Experienced commercial banker and former commercial equipment leasing industry professional seeking full-time or part-time work out of my home in Portland, Oregon. Over twenty years' experience in credit analysis, underwriting, sales and collections. Known for creative problem solving and strong quantitative & qualitative analytical skills. Demonstrated ability to gather information, evaluate and make informed strategic business decisions to maximize profit and mitigate risk. Well known for ability to develop strong business relationships with Clients and large list of national equipment leasing Brokers. Please see attached resume and contact me below if interested.
Resume
JFrank@BL-Solutions.com

Orlando, Florida - Will work remotely
As a Commercial Credit Analyst/Underwriter, I have evaluated transactions from sole proprietorships to listed companies, across a broad spectrum of industries, embracing a multitude of asset types. Sound understanding of balance sheet, income statement and cash flow dynamics which impact credit decisions. Strong appreciation for credit/asset risk.
rpsteiner21@aol.com
407 430-3917

Seattle, WA – Will Work Remotely
A highly skilled credit expert. Extensive underwriting background in small ticket leasing and commercial banking. Managing equipment finance credit operations, performing daily credit tasks, spreading/analyzing financial statements, preparing monthly reports. Exceptional organizational, analytical, communication skills. I excel at making sound credit decisions in a fast paced environment. murphy9679@frontier.com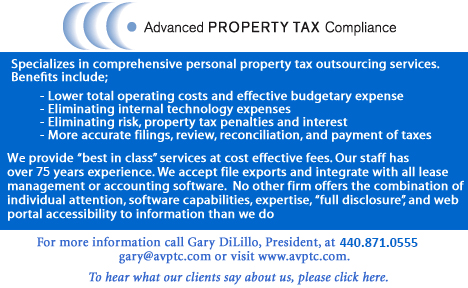 [headlines]
--------------------------------------------------------------
Top Stories -- March 27 - March 29
(Opened Most by Readers)
(1) Is California Nuts? SB 1235 Set for Hearing
To Declare Interest Rates, Terms, on Commercial Loans
http://leasingnews.org/archives/Mar2018/03_27.htm#is
(2) Correction: Mark Johnson at Americorp Financial
Friday New Hires/Promotion Identified the Wrong Person
http://leasingnews.org/archives/Mar2018/03_27.htm#correction
(3) February, 2018 - The List
"The Good, the Bad and the Ugly"
http://leasingnews.org/archives/Mar2018/03_29.htm#feb_list
(4) New Hires/Promotions in the Leasing Business
and Related Industries
http://leasingnews.org/archives/Mar2018/03_29.htm#hires
(5) Leasing is Not Dead
Plus Ten Reasons to Lease Equipment
Sales Makes It Happen by Kit Menkin
http://leasingnews.org/archives/Mar2018/03_27.htm#dead
(6) California Department of Business Oversight Tags
Advance America for Improperly Charging Excess Interest
By Tom McCurnin, Leasing News Legal Editor
http://leasingnews.org/archives/Mar2018/03_29.htm#california
(7) Insurance Certificates are Often Virtually Worthless
By Michael J. Witt, Esq.
http://leasingnews.org/archives/Mar2018/03_29.htm#insurance
(8) Solar Financing Firms
Working with Third Party Originators
http://leasingnews.org/archives/Mar2018/03_29.htm#solar
(9) FDIC Announces Settlement with Two Banks
for Unfair and Deceptive Practices
http://leasingnews.org/archives/Mar2018/03_29.htm#fdic
(10) Proper reports $115 Million Loss
on $2.9 Billion Loan Originations
https://www.businesswire.com/news/home/20180326005194/en/Prosper-Reports-Full-Year-Results-Posts-Positive

[headlines]
--------------------------------------------------------------
Expectations of the Tax Reform Weren't Met
Reports NACM Economist Chris Kuehl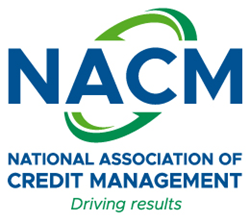 Despite the formation of many new leasing companies, banks getting into the leasing and financing of equipment, hiring of new sales personnel, granting of expanding lines of credit, the National Association of Credit Management Chris Kuehl, says," the minor decline from February's scores is no cause for alarm. Instead," he said, "it's an indication that certain expectations simply weren't met."

Chris Kuehl, Ph.D.
NACM Economist
"It is starting to look like a bit of a dud. That was the concern from the start, as it was coming so late in the game," he explained. "At this point, it doesn't appear to have had that much of an impact, but there may be an upside to this. Without that surge in growth, there has been less threat of breakout inflation and the pressure on the Fed to hike interest rates."
NACM reports, "The more noticeable declines in March were shown in the combined scores' favorable factors, where sales and dollar collections fell from the high-60s and low-60s, respectively, to the mid-60s (64.1) and high-50s (59.6). Half of the unfavorable factors remained in contraction territory (a score under 50); however, Kuehl said large customers are still receiving plenty of credit, as the amount of credit extended stayed in the high 60s.
"The manufacturing sector was hit a bit more than the service sector—the former fell from 56.2 to 55.2 due to drops in all four favorable factors. Readings for sales (62.5), new credit applications (62.4) and dollar collections (59.5) changed by about three points, while changes to the amount of credit extended were limited. Despite remaining just above contraction territory—as seen in February—increases were reported in rejections of credit applications, accounts placed for collection and dollar amount of customer deductions."
"The thinking behind the tax cuts and other measures was that producers would be providing their own demand, as this move has been a return of supply-side economic theory," Kuehl said. "It has not panned out, but time will tell."
For a complete breakdown of the manufacturing and service sector data and graphics, view the March 2018 report at http://web.nacm.org/CMI/PDF/CMIcurrent.pdf. CMI archives may also be viewed on NACM's website at http://www.nacm.org/cmi/cmi-archive.html.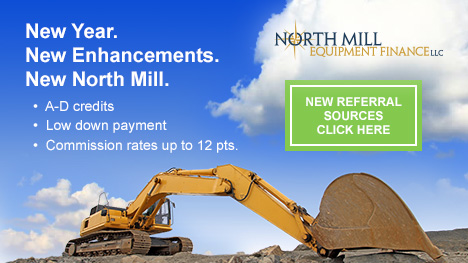 [headlines]
--------------------------------------------------------------
Leasing Industry Ads---Help Wanted
Now's the Time to Apply



We are looking for:
Account Executive
Senior Account Executive
National Sales Manager
2018 Interns for Sales, Operations, or Accounting

What sets CoreTech apart from other equipment leasing companies is our team members and impeccable reputation. Are you unhappy with the ethics of your company and the promises made to you? Join our team, positions are available in Newport Beach, CA and remotely.
To learn more, please click here
---
www.coretechleasing.com
CoreTech specializes in assisting medium to large size companies throughout various markets including: Legal, Medical, Manufacturing, Education, Corporate and Semi-Conductor

Over 100 law firms trust CoreTech for their leasing needs,
why wouldn't you?



[headlines]
--------------------------------------------------------------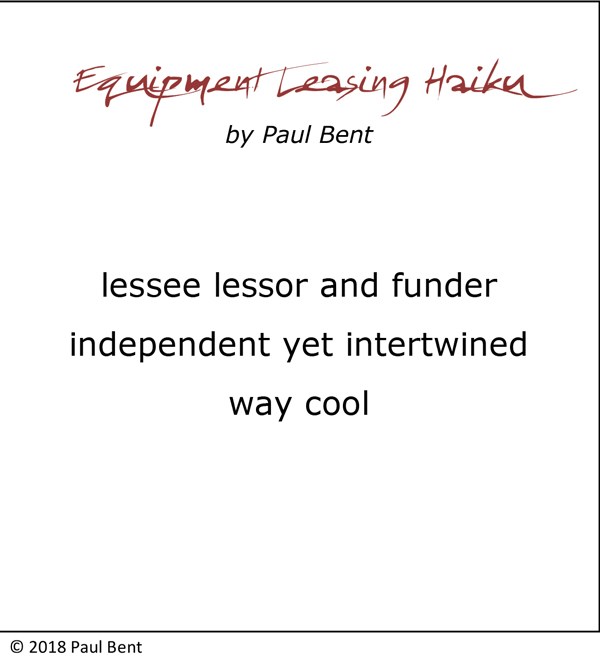 Paul Bent
Senior Managing Director
Leader, Legal Services Practice
The Alta Group, LLC
(562) 426-1000 Office
(562) 754-7744 Mobile
Skype callpaulbent
pbent@thealtagroup.com
www.thealtagroup.com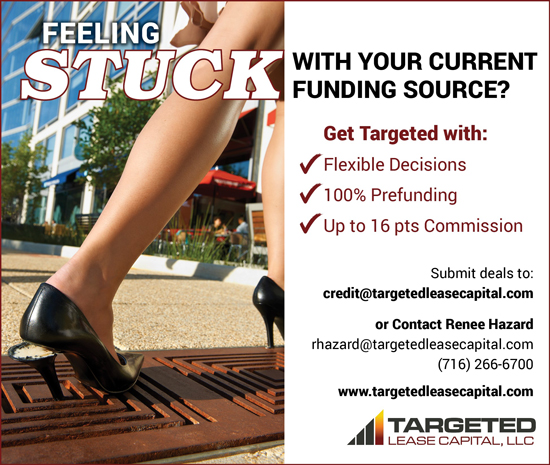 [headlines]
--------------------------------------------------------------
Developing Strong Leaders for the Commercial
Equipment Finance and Leasing Industry
By Scott Wheeler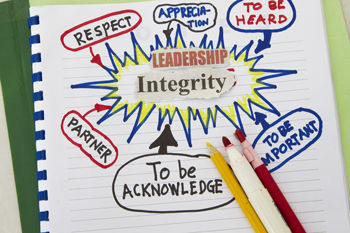 The commercial equipment and leasing industry is experiencing an exciting transformation and leaders are positioning their companies for success. The processes of the past are being enhanced, improved, and streamlined. Decisions are being made based upon real-time data and better predictive analytics than ever before. The professionals and organizations which embrace data, technology and integration within their companies are and will continue to outperform their competitors. Leaders are building their products, systems, workflow, and staff based upon the current and future needs of their customers, rather than the self-imposed, restrictive capabilities of the past.
Commercial clients are, and will, demand the same buying experiences from commercial leasing and finance companies that they currently expect from buying their consumer products on Amazon Prime including: immediate access to accurate information, comparison pricing for multiple products, a simple ordering process and an efficient delivery system. Leaders in the finance industry are embracing change and working diligently to provide a better client experience than ever before.
Disruption in the industry is upon us and there is no turning back - the only way is forward. These are exciting times for the industry. The opportunities have never been greater and Wheeler Business Consulting is assisting its clients in moving forward, preparing for the future, and positioning themselves for growth.
Wheeler Business Consulting provides a comprehensive review of its clients. Reviews include, but are not limited to: identifying opportunities for efficiencies, identifying internal and external resources needed to enhance processes related to marketing and operations, providing short and long-term solutions to building a more effective internal talent pool, and building a strategy which aligns with the vision of the company.
Over the past few years, leaders have engaged the services of Wheeler Business Consulting to look beyond their own experiences, to challenge their own instincts, to incorporate a different perspective, to think outside of the box and to plan for the future. My broad experiences with small, medium, and large participants in the industry allows me to witness innovation, flexibility, and results in action. "Bigger is not necessarily better."
The disruptors in our industry are being developed by the most unlikely participants that are committed to the future and to the development of the best client experiences.
Wheeler Business Consulting works with management teams to further develop their human capital, to identify and strengthen weak links within the organization, and to improve overall efficiencies. Wheeler Business Consulting works with banks, independents, captives, origination companies, and investors in the equipment leasing and finance arena.
We provide training, strategic planning, and acquisition services. Scott Wheeler is available to discuss your long-term strategy, to assist your staff to maximize outcomes, and better position your organization in the market.
Comments and suggestions are always welcome.
Scott A. Wheeler CLFP
Wheeler Business Consulting LLC
Phone: 410-877-0428
Email: scott@wheelerbusinessconsulting.com

We encourage you to visit our website:
www.wheelerbusinessconsulting.com
[headlines]
--------------------------------------------------------------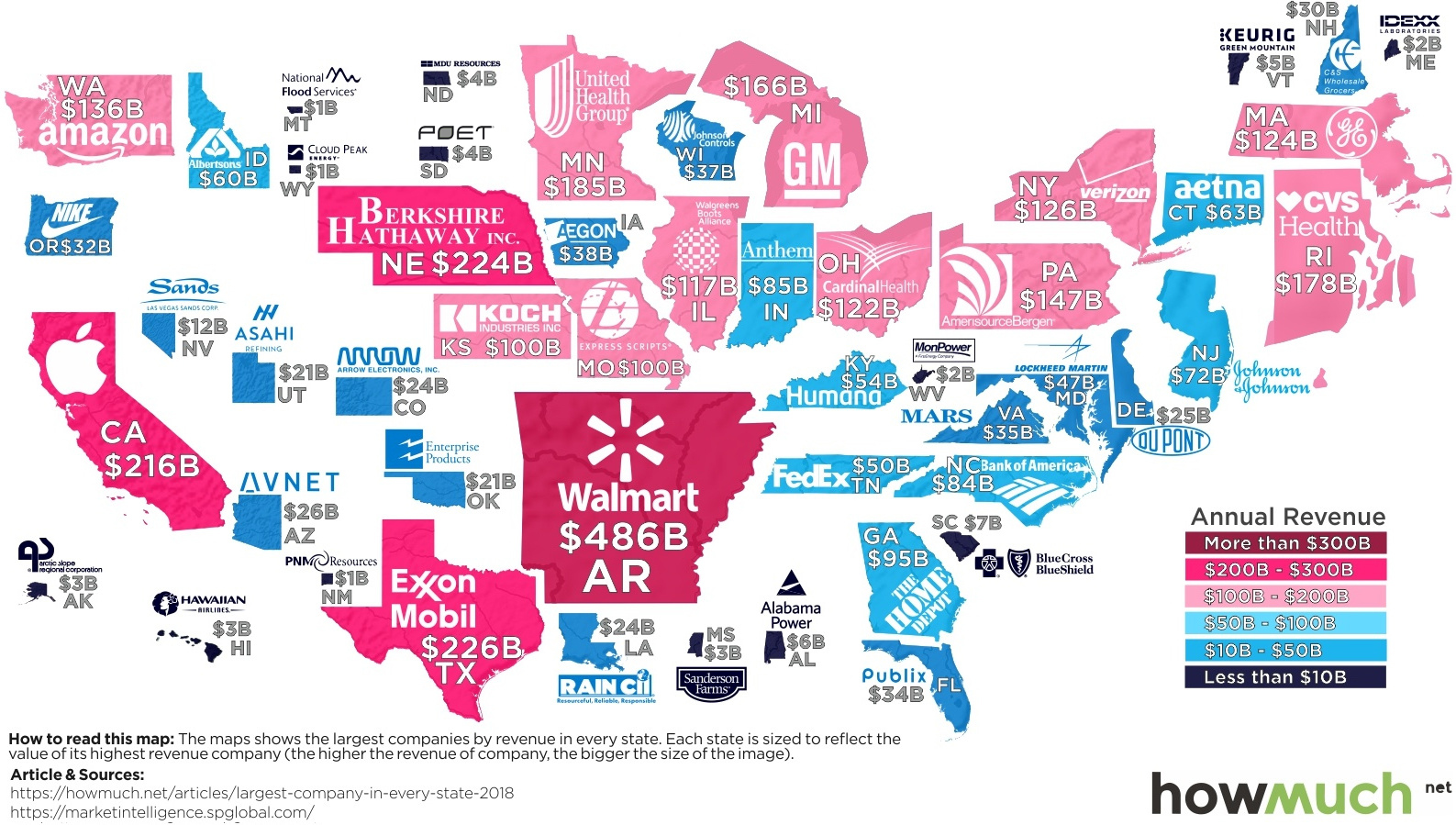 (click image to view larger)
[headlines]
--------------------------------------------------------------
##### Press Release ############################
Fast Food Restaurants Lead Franchised Businesses
in Employment --US Census Report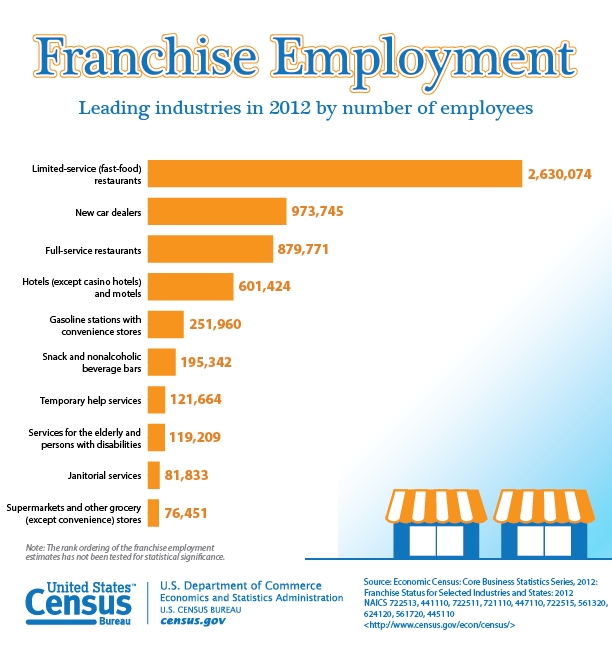 Franchised limited-service restaurants, sometimes called fast-food restaurants, employed 2.6 million people in 2012 and had sales of $129.2 billion, the U.S. Census Bureau just reports.
The 2012 Economic Census Franchise Report is only the second comprehensive and detailed report by the Census Bureau on this segment of the U.S. economy, with the first being released for the 2007 Economic Census. The report presents data for selected industries on the number of businesses with paid employees engaged in franchising, annual sales for these businesses, and employment and payroll. These data are broken out by industry in three categories: franchisor-owned businesses, franchisee-owned businesses and all businesses.
The data are primarily national level, although state-level statistics are provided for limited-service restaurants and full-service restaurants (NAICS 722511).
Other highlights:
- Franchises accounted for almost three-quarters (73.3 percent) of all employment by limited-service restaurants.
- Texas accounted for 10.5 percent of all limited-service restaurant franchise employment in the U.S. California accounted for 9.5 percent.
= Franchises for full-service restaurants (NAICS 722511) employed 879,771 people.
- Sales for other major franchise industries include gasoline stations with convenience stores (NAICS 447110) with sales of $158.1 billion and hotels (except casinos) and motels (NAICS 721110) with sales of $51.6 billion for franchise establishments.

- About 63 percent of the 3,149 private mail centers and 53 percent of the 3,186 diet and weight reducing centers in the United States are franchises.
- While only 3 percent of the 23,931 used car dealers in the United States are franchises, these franchise dealers make up approximately 24 percent of the sales of this industry ($67.2 billion) and 17 percent of the total employment in the industry (124,394).
Conversely, there are 21, 292 New car dealers (NAICS 441110), an industry solely comprised of franchises, employed 973,745 people and had sales of $672.5 billion in 2012.
- Only 77 of the 10,243 general warehousing and storage businesses are franchises, but these businesses reported annual payroll per employee of $114,598, which is $75,954 more than the average for all businesses in this industry.
- While franchise businesses can be operated by either the franchisor (the company that owns the franchise) or the franchisee, about 93 percent of the 5,982 optical goods franchise stores are operated by the franchisor.
The Five Year Census got 2017 Franchising Takes Place May, 2018
US Census Bureau Report
#### Press Release ###########################

[headlines]
--------------------------------------------------------------
#### Press Release ###########################
Charitable Silent Auction Raises over $4,300 at
ELFA Equipment Management Conference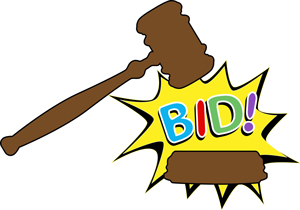 Washington, D.C. – The Equipment Leasing and Finance Association (ELFA) today announced that the silent auction held at the 2018 ELFA Equipment Management Conference raised $4,340 for charity. The funds will be donated to the Guardian Ad Litem Foundation of Tampa Bay, an organization that provides advocacy and support for abused, abandoned and neglected children in Pinellas and Pasco Counties of Florida.
The charitable silent auction was held during the closing reception of the Equipment Management Conference, which drew more than 300 equipment managers, appraisers and remarketers to the Vinoy Renaissance in St. Petersburg, Florida, on Feb. 25-27.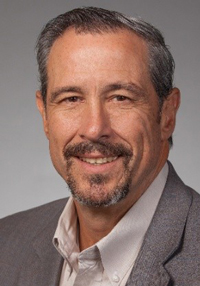 Wade Whitenburg
Strategic Accounts Manager
Ritchie Bros.
"Knowing that 100% of the proceeds from our silent action will support the Guardian Ad Litem Foundation of Tampa Bay, which helps so many children and families each year, is very gratifying," said Wade Whitenburg of Ritchie Bros., a member of the ELFA Equipment Management Planning Committee who helped to organize the auction. "We sincerely thank all of the member companies that generously donated prizes to the auction, as well as the attendees who bid on the prizes."
The auction offered a wide range of items donated by ELFA member companies. including gift cards, equipment models, a laptop computer and more. The companies that donated items to the auction included:
Altec Capital
Bee-Line Corp.
BigIron Auctions
Computer Wholesalers Inc. (CWI)
Crestmark
FleetEvaluator
JJ Kane
Key Equipment Finance
Machinery Max
Ritchie Bros. (2)
RVI Group
Sipi Asset Recovery
Stallard Technologies Inc. (STI)
Stonebriar Commercial Finance
Taylor & Martin
The Alta Group
Wintrust Commercial Finance
In addition, ELFA donated a free registration to the 2019 Equipment Management Conference, which will be held Feb. 24-26, 2019 at the Omni La Costa Resort in Carlsbad, California.
About ELFA
The Equipment Leasing and Finance Association (ELFA) is the trade association that represents companies in the $1 trillion equipment finance sector, which includes financial services companies and manufacturers engaged in financing capital goods. ELFA members are the driving force behind the growth in the commercial equipment finance market and contribute to capital formation in the U.S. and abroad. Its 575 members include independent and captive leasing and finance companies, banks, financial services corporations, broker/packagers and investment banks, as well as manufacturers and service providers. For more information, please visit www.elfaonline.org.
### Press Release ############################
[headlines]
--------------------------------------------------------------
Federal Reserve Approves Acquisition of Bear State Financial
By Arvest Bank, Fayetteville, Arkansas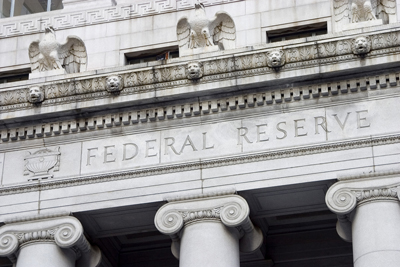 The Federal Reserve Board on Monday announced its approval of the application under section 3 of the Bank Holding Company Act of 1956 by Arvest Bank, Fayetteville, Arkansas and its parent companies, Arvest Bank Group, Inc. and Arvest Holdings, Inc., both of Bentonville, Arkansas, to acquire Bear State Financial, Inc. ("Bear State"), and thereby indirectly acquire Bear State's subsidiary bank, Bear State Bank, both of Little Rock, Arkansas. The Board also approved the applications, under section 18(c) of the Federal Deposit Insurance Act and section 9 of the Federal Reserve Act, by Arvest Bank to merge with Bear State Bank and establish and operate branches at locations of the main office and branches of Bear State Bank.
Attached is the Board's order relating to these actions:
Approval of Application for Bear State Financial (28 pages)
http://leasingnews.org/PDF/ApprovalBearStateFinancial2018.pdf
#### Press Release #############################
[headlines]
--------------------------------------------------------------
Mutt
Austin, Texas Adopt a Dog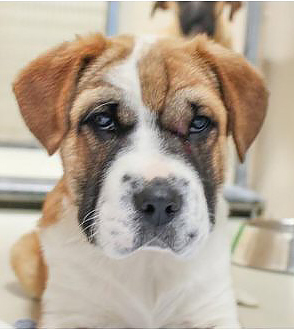 Wanda
#38191943
Female
17 pounds
(over 44 lbs. fully grown)
Age: 2 months
DOB: 01/20/2018
Color: Brown/White
Location: Canine
Adoption Fee: $225.00
"Hiya! I'm Wanda, a soft, cuddly, teddy bear kind of pup ready to brighten your day! At 2 months I already weigh 18 pounds, so I'll probably grow to be a large adult dog. I'm just waiting for my forever family to find me and get ready for all the fun I'll bring! Is it you?" -- Wanda
Austin, Humane Society
124 West Anderson Lane
Austin, Texas 78752
Interested in Adopting from us?:
Please stop by, visit our adoptable friends here or contact our adoption department at 512-646- ETS (7387) or adoption@austinhumanesociety.org.
Shelter Operating Hours:
Monday – Saturday: 12:00 – 7:00 pm
Sunday: 12:00 – 5:00 pm
Austin, Texas
If you love pictures of your dog, Austin may be the place for you, as it's home to 35 pet photographers. Bow-Wow Bones is a local food truck that serves up plenty of natural treats for pups out on a walk. Most restaurants welcome dogs to join diners on the patio, and the temperate climate is perfect for eating outside. If your pup is looking to cool off, you can stop by Red Bud Isle, which is a swimming spot for dogs only. Or you can find your inner peace with Austin Doga, a yoga class you can take with your dog.
http://dogtime.com/dog-health/general/4360-dog-friendliest-cities-list
[headlines]
--------------------------------------------------------------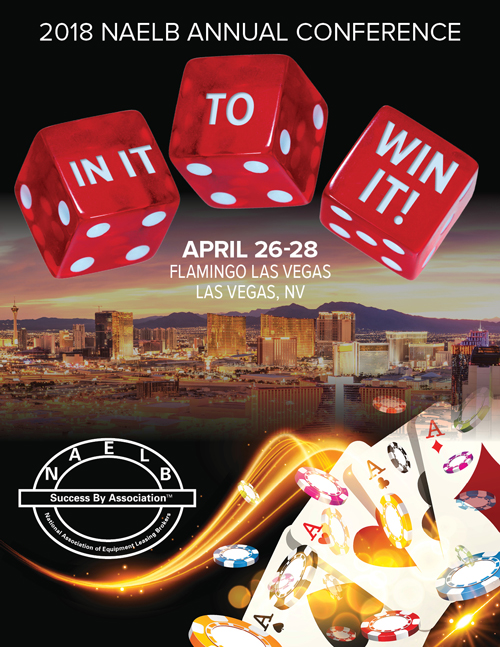 2018 ANNUAL CONFERENCE EXHIBITORS
360 Equipment Finance
4 Hour Funding
Advantage Funding
American Lease Insurance
Amur Equipment Finance
Ascentium Capital
Bankers Capital
BlackRiver Business Capital, LLC
BlueVine
Bryn Mawr Funding
BSB Leasing LLC
C.H. Brown Co. LLC
Channel Partners Capital
CLFP Foundation
Cobra Capital
Collateral Only Loans
Commercial Funding Partners, LLC
Credibly
Crestmark Equipment Finance
Dakota Financial LLC
Equipment Leasing Group of America, LLC
Expansion Capital Group
Financial Pacific Leasing, Inc.
First Federal Leasing
Fleet Evaluator
Fora Financial
Global Financial & Leasing Services
Hanmi Commercial Equipment Finance
instaCOVER
Investor's Choice Commercial Leasing, LLC
JB&B Capital, LLC
KS StateBank, Baystone Government Finance
Marlin Business Bank
Navitas Credit Corp
NCMIC Professional Solutions
North Mill Equipment Finance, LLC
OnDeck Capital, Inc.
Orange Commercial Credit
Orion First
Paradigm Equipment Finance
Pawnee Leasing Corporation
Quality Leasing Co., Inc.
Quiktrak, Inc.
RapidAdvance
TEAM Funding Solutions
Tetra Financial Group
TradeRiver USA
VFI Corporate Finance
YES Leasing
Your Leasing Solution, LLC
About the Conference
https://members.naelb.org/NAELBMembers/Events/Event_Display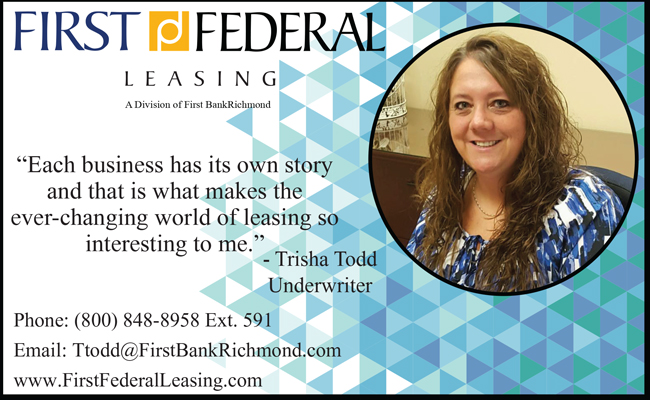 [headlines]
--------------------------------------------------------------
News Briefs----

Calling Car Pollution Standards 'Too High,'
E.P.A. Sets Up Fight with California
https://www.nytimes.com/2018/04/02/climate/trump-auto-emissions-rules.html
Report reveals regulatory barriers for commercial vehicle
automated system
http://www.landlinemag.com/Story.aspx?StoryID=72053#.WsLJjpch1jU
How the city of Sacramento got to 5G,
and what it means for the rest of the U.S.
https://www.fiercewireless.com/tech/editor-s-corner-how-city-sacramento-got-to-5g-and-what-it-means-for-rest-u-s

[headlines]
--------------------------------------------------------------

You May Have Missed---
VW storing around 300,000 diesels at 37 facilities around U.S.
paid more than $7.4 billion to buy them back
https://www.reuters.com/article/us-volkswagen-emissions-storage/vw-storing-around-300000-diesels-at-37-facilities-around-u-s-idUSKBN1H50GQ
[headlines]
--------------------------------------------------------------
Basketball Ides of March
The gym lights gleam like a beacon beam
And a million motors hum
In a good will flight on a Friday night;
For basketball beckons, "Come!"
A sharp-shooting mite is king tonight.
The Madness of March is running.
The winged feet fly, the ball sails high
And field goal hunters are gunning.
The colors clash as silk suits flash
And race on a shimmering floor.
Repressions die, and partisans vie
In a goal acclaiming roar.
On a Championship Trail toward a holy grail,
All fans are birds of a feather.
It's fiesta night and cares lie light
When the air is full of leather.
Since time began, the instincts of man
Prove cave and current men kin.
On tournament night the sage and the wight
Are relatives under the skin.
It's festival time, sans reason or rhyme
But with nation-wide appeal.
In a cyclone of hate, our ship of state
Rides high on an even keel.
With war nerves tense, the final defense
Is the courage, strength and will
In a million lives where freedom thrives
And liberty lingers still.
Now eagles fly and heroes die
Beneath some foreign arch
Let their sons tread where hate is dead
In a happy Madness of March.
[headlines]
--------------------------------------------------------------

Sports Briefs---
Warriors come from behind to send Suns
to franchise-record 15th loss in row
http://www.pressdemocrat.com/sports/8177731-181/warriors-come-from-behind-to
[headlines]
--------------------------------------------------------------


California Nuts Briefs---

The Sierra snowpack has gotten bigger,
but that was no 'March miracle'
http://www.sacbee.com/latest-news/article207692189.html#emlnl=Breaking_Newsletter
Early April rain to return risk of flooding,
mudslides to California
https://www.accuweather.com/en/weather-news/early-april-rain-to-return-risk-of-flooding-mudslides-to-california/70004572
California brain drain could be on horizon,
as fewer local kids get into state colleges
https://www.bizjournals.com/sanfrancisco/news/2018/03/30/california-brain-drain-college-students.html
Thinking about moving to a new neighborhood in San Diego?
Here's how much homes currently cost
http://www.sandiegouniontribune.com/news/data-watch/sd-fi-g-corelogic-tableu-20180330-story.html
[headlines]
--------------------------------------------------------------



"Gimme that Wine"

http://www.youtube.com/watch?v=EJnQoi8DSE8
ICE arrests farmworkers, sparking fears in the Central Valley
over immigrants and the economy
http://www.latimes.com/local/lanow/la-me-farmworkers-ice-20180316-htmlstory.html
Charles Shaw Launches Shaw Made With Organic Grapes
https://www.winebusiness.com/blog/?go=getBlogEntry&dataid=197292
How the Wind Is Making the Petaluma Gap
California's Newest Wine Region
https://www.forbes.com/sites/jillbarth/2018/04/02/how-the-wind-is-making-petaluma-gap-californias-newest-wine-region/#5c8cc6063927
France uncorks university diploma for wine-lovers
https://www.reuters.com/article/us-france-wine-diploma/france-uncorks-university-diploma-for-wine-lovers-idUSKBN1H52DK
Wine Prices by vintage
http://www.winezap.com
http://www.wine-searcher.com/
US/International Wine Events
http://www.localwineevents.com/
Leasing News Wine & Spirits Page
http://two.leasingnews.org/Recommendations/wnensprts.htm

[headlines]
----------------------------------------------------------------
This Day in History
1783 - Birthday of Washington Irving (d. 1859) at New York, NY. American author, attorney and one-time US Minister to Spain. Creator of "Rip Van Winkle" and "The Legend of Sleepy Hollow," he was also the author of many historical and biographical works, including "A History of the Life and Voyages of Christopher Columbus" and "The Life of Washington."
1822 – Edward Everett Hale (d, 1909), American author, historian and Unitarian minister, was born in Boston. He published a wide variety of works in fiction, history and biography. He used his writings and the two magazines he founded to advance a number of social reforms, including religious tolerance, the abolition of slavery and wider education.
1823 - Birthday of William Magear Tweed (d. 1878) at New York, NY. New York City political boss, who's "Tweed Ring" is said to have stolen $30 million to $200 million from the city, quite a huge sum of money in its day. He died in his cell at New York's Ludlow Street Jail, Apr 12, 1878. Cartoonist Thomas Nast deserves much credit for "Boss" Tweed's arrests and convictions.
1829 - James Carrington of Wallingford, CT, patented the coffee mill.
1837 - John Burroughs (d. 1921), American naturalist and author, was born at Roxbury, NY. "Time does not become sacred to us until we have lived it," he wrote in 1877. http://memory.loc.gov/ammem/today/apr03.html
1848 - The Massachusetts legislature passed legislation enabling Boston to levy a tax for a public library. This created the funding model for all public libraries in the US. The Boston Public Library opened its doors in 1854.
1848 - First American public school opened in San Francisco. Thomas Douglas, a Yale graduate, became the first teacher with a salary of $1000. Trustees of the new district, however, soon abandoned it when they ran off to the gold fields.
1854 - First U.S. Mint in San Francisco opened on Commercial St.
1858 - Dr. Matthew Ricketts (d. 1917), first African-American state senator in the Nebraska Legislature, was born in Ricketts, KY. He was also the first African American to graduate from the University of Nebraska College of Medicine in Omaha.
http://faculty.washington.edu/qtaylor/aa_Vignettes/ricketts_matthew.htm
1860 - The Pony Express began when the first rider left St. Joseph, Missouri. The following day another rider headed east from Sacramento, CA. For $5 an ounce letters were delivered within 10 days. There were 190 way stations between 10 and 15 miles apart, and each rider had a 'run' of between 75 and 100 miles. The Pony Express lasted less than two years, ceasing operation in October, 1861, when the overland telegraph was completed. An ad in California newspaper read: "Wanted. Young, skinny, wiry fellows. Not over 18. Must be expert riders. Willing to risk death daily. Orphans."
1865 - Union forces occupied Petersburg, VA, one day after the Confederate evacuation. Lee's forces moved south but were blocked by Union Troops. After the withdrawal of Robert E. Lee's troops, the Confederate capital of Richmond and nearby Petersburg surrendered to Union forces. Richmond had survived four years of continuous threats from the North, but was destroyed by ravaging fires set by the Confederates not wanting the Union to capture any goods and looters took what they could steal before the fire swept Richmond. On April 4, the city was toured by President Abraham Lincoln. On April 9, at Appomattox Court House, Virginia, General Robert E. Lee surrendered to General Grant. April 14th, ten days after touring the devastated City of Richmond, President Lincoln was assassinated. On May 10th, Confederate President Jefferson Davis was captured at Irwinville, GA. The Civil War was virtually ended, but would not be officially over until April 2, 1866.
1868 - Eyewitness account of a Hawaiian surfing on highest wave ever - a 50' tidal wave. Witnessed by Dr. Gerrit P. Judd.
http://hml.org/mmhc/mdindex/gpjudd1.html
http://www.zoominfo.com/Search/PersonDetail.aspx?PersonID=61525934
http://hotspotshawaii.com/nalostuff/May96/DrJudd.html
http://www.kualoa.com/history.htm
http://www.surfart.com/surf_culture/water10.htm
1882 – The outlaw Jesse James was killed by Bob Ford in St. Joseph, MO. James did not know that Bob Ford had conducted secret negotiations with Missouri Governor Thomas Crittenden. Crittenden had made capture of the James brothers his top priority, declaring in his inaugural address that no political motives could be allowed to keep them from justice. Barred by law from offering a sufficiently large reward, he had turned to the railroad and express corporations to put up a $5,000 bounty for each of them. After eating breakfast, the Fords and James prepared to depart for another robbery. They went in and out of the house to ready the horses. As it was an unusually hot day, James removed his coat, and then removed his firearms, lest he look suspicious. Noticing a dusty picture on the wall, he stood on a chair to clean it. Bob Ford shot James in the back of the head.
1898 – Henry Luce (d. 1967) was born in China to American Presbyterian missionaries. An American magazine magnate who founded "Time" magazine, he was called "the most influential private citizen in the America of his day." He also launched "Life," "Fortune," and "Sports Illustrated." In 1941, he declared the 20th century would be the "American Century."
1901 – Philadelphia A's owner Connie Mack accused Christy Mathewson of reneging on a contract signed in January. Mathewson had accepted advance money from Mack, but jumped back to the New York Giants in March. Mack considered going to court, but eventually accepted the loss of the young pitcher.
1904 - Birthday of Sally Rand (d. 1979), born Helen Gould Beck at Elkton, Hickory County, MO. She is still talked about to this day. American actress, ecdysiast and inventor of the fan dance, which gained tremendous fame at the 1933 Chicago World's Fair. 1907 – Iron Eyes Cody was born Espera Oscar de Corti (d. 1999) in Kaplan, LA. He portrayed Native Americans in films. In 1996, his 100 percent Italian ancestry was confirmed by his half-sister.
1916 - Birthday of Boogie-Woogie piano player Kenny Kersey (d. 1983), Harrow, Ontario.
http://forums.allaboutjazz.com/printthread.php?t=1711
1916 - San Francisco's favorite newspaper columnist Herb Caen (d. 1997) was born in Sacramento, California. His daily column of local goings-on and insider gossip, social and political happenings, painful puns and offbeat anecdotes—"a continuous love letter to San Francisco" - appeared in the San Francisco Chronicle for almost sixty years. One of his best, Dec, 1960: "While you're making out your Christmas cards, you might remember to send one to Francis Gary Powers, c/o American Embassy, Moscow, USSR. Let him know that U-2 haven't forgotten." He coined the term "beatnik" in 1958 and popularized "hippie" during San Francisco's 1967 Summer of Love. He popularized obscure—​​often playful—​​terms such as 'Frisbeetarianism' and ribbed nearby Berkeley as 'Berserkeley' for its often-radical politics. On April 9, 1996, Herb Caen won a special Pulitzer Prize for his continuing contribution as a voice and conscience of the city. When he died February 1, 1997 in San Francisco, his funeral was one of the best-attended events in recent city history. He will never be replaced, although former S.F. Mayor Willie Brown is doing an excellent job in every Sunday edition. I knew him well, but I bet every citizen in San Francisco he had met became his friend, too.
1922 - Birthday of actress/singer Doris Day, born Doris Mary Ann Kappelhoff in Cincinnati, OH. She lives in Carmel Valley, and has a hotel that accepts dogs: Cypress Inn.
http://www.dorisday.com/
1922 – Joseph Stalin became the first General Secretary of the Communist Party of the Soviet Union.
1923 – In Chicago, two Black Sox sue the White Sox. Swede Risberg and Happy Felsch sought $400,000 in damages and $6,750 in back salary for conspiracy and injury to their reputation in the aftermath of the scandalous 1919 World Series court case. Their suit was unsuccessful.
1924 – Marlon Brando (d. 2004) was born in Omaha. He is hailed for bringing a gripping realism to film acting, and is widely considered to be one of the greatest and most influential actors of all time. A cultural icon, Brando is most famous for his Oscar-winning performances as Terry Malloy in "On The Waterfront" (1954) and as Vito Corleone in "The Godfather" (1972), as well as influential performances in "A Streetcar Named Desire" (1951), "The Wild One" (1953), "Last Tango in Paris" (1972) and "Apocalypse Now" (1979). Brando was also an activist, supporting many causes, notably the Civil Rights movement and Native American causes.
1926 – Astronaut Gus Grissom (d. 1967) was born in Mitchell, IN. He was one of the original seven Mercury astronauts, the second to fly in space, and the first astronaut to fly in space twice. On Jan 27, 1967, Grissom was killed along with fellow astronauts Ed White and Roger Chaffee during a pre-launch test for the Apollo I mission at Cape Kennedy. He was the first of the Mercury Seven to die. He was also a recipient of the Distinguished Flying Cross and, posthumously, the Congressional Space Medal of Honor.
1927 - Harmonica player Herman "Little Junior" Parker (d. 1971) born West Memphis, AR
http://www.blueflamecafe.com/index.html
1930 - The fledgling film industry patted itself on its collective back this night at the Ambassador Hotel in Los Angeles. They were celebrating the 2nd Annual Academy Awards presentation for movies made during the 1928-1929 year. (Movies made during the 1929-1930 year were honored seven months later on November 5.) There were no 'officially' announced nominees; but there was a host for the evening's activities: Writer, director, producer William C. de Mille. No one ran away with all the awards either. The Best Director was Frank Lloyd for "The Divine Lady;" Warner Baxter was voted Best Actor for his role in "In Old Arizona," while Mary Pickford took home the Best Actress award for her part in "Coquette." Hanns Kräly penned the script for "The Patriot," winning the Best Writing award and the Best Picture of the year was "The Broadway Melody" produced by Harry Rapf.
http://www.infoplease.com/ipa/A0147930.html
1930 - The man who became known as World War II's "baby vet," Calvin Graham (d. 1992) was born at Canton, TX, and enlisted in the Navy at the age of 12. As a gunner on the USS South Dakota, he was struck by shrapnel during the battle of Guadalcanal in 1942 but still helped pull fellow crew members to safety. The Navy gave Graham a dishonorable discharge, revoked his disability benefits and stripped him of his decorations, including a Purple Heart and Bronze Star, after discovering his age. Eventually, through congressional efforts, he was granted an honorable discharge and won back all but the Purple Heart. His benefits were restored in 1988.
1930 – Wally Moon (d. 2018) was born in Bay, AR. In an otherwise unremarkable Major League career of some 12 seasons in the National League, Moon is remembered for his "Moon Shots." In 1959, his second with the now LA Dodgers, Moon became a fan favorite in Los Angeles for his ability, hitting from the left side, to launch high fly-ball home runs to left field at the LA Coliseum, the Dodgers' temporary home in the football stadium. The venerable stadium was oddly configured for baseball. His popular "Moon Shots" cleared the 40-foot-high screen meant to compensate for the short distance, just 250 feet down the line.
1933 - First Lady Eleanor Roosevelt informed newspaper reporters that beer would be served at the White House. This followed the March 22 legislation legalizing '3.2' beer.
1934 – Dame Jane Morris Goodall was born in London. An English primatologist, ethologist, anthropologist, and UN Messenger of Peace, she is considered to be the world's foremost expert on chimpanzees. Goodall is best known for her 55-year study of social and family interactions of wild chimpanzees in Tanzania. In 1977, Goodall established the Jane Goodall Institute (JGI), which supports research, and she is a global leader in the effort to protect chimpanzees and their habitats. With nineteen offices around the world, the JGI is widely recognized for community-centered conservation and development programs in Africa. Goodall has received many honors for her environmental and humanitarian work, as well as others. She was named a Dame Commander of the Order of the British Empire in 2004. In April 2002, Secretary-General Kofi Annan named Goodall a UN Messenger of Peace.
1936 - Birthday of the fabulous blues organist Jimmy McGriff (d. 2008), Philadelphia, PA.
http://www.vh1.com/artists/az/mcgriff_jimmy/bio.jhtml
http://theatreorgans.com/grounds/groove/mcgriff.html
http://www.dougpayne.com/jmd6679.htm
1936 – Bruno Richard Hauptman was executed for the kidnapping and death of Charles Augustus Lindbergh, Jr., the baby son of pilot Charles Lindbergh. He was electrocuted in New Jersey State Prison.
1939 - "Mr. District Attorney" was heard for the first time on NBC radio. The serial about the 'champion of the people' was originally a 15-minute nightly program. In June of 1939, the program went to a half-hour weekly format. "Mr. District Attorney" aired until 1952.
1941 - Jan Berry (d. 2004) was born William Jan Berry in LA. He and Dean Torrance were the early rock 'n' roll team, Jan & Dean, and cranked out hit after hit: "The Little Old Lady from Pasadena," "Dead Man's Curve," "Heart and Soul," "Linda," "Baby Talk," "Surf City." On April 12, 1966, Berry received severe head injuries in an automobile accident on Whittier Drive, just a short distance from Dead Man's Curve in Beverly Hills, two years after the song had become a hit. A story line was that he was upset about his breakup with his girlfriend. Berry was in a coma for nearly two months; he awoke on the morning of June 16, 1966.
http://www.jananddean.com
http://www.march19.com/janberry/jan-berry.htm
(I went to University High School with him, played pick-up bass a few times, I believe for Bruce Johnston.)
1941 - Birthday of lead singer for The Spinners, Philippe Wynne (d. 1984), Cincinnati, Ohio.
http://en.wikipedia.org/wiki/Philippe_Wynne
http://www.soulwalking.co.uk/Philippe%20Wynne.html
1942 - "People Are Funny" was first heard on NBC radio. Art Baker was the show's first host. Art Linkletter took over the popular program on radio in 1943 and later moved it to television.
1942 - Birthday of singer Carson Wayne Newton, born Roanoke, VA. One of the best-known entertainers in Las Vegas, he is known by the nicknames The Midnight Idol, Mr. Las Vegas and Mr. Entertainment. His well-known songs include 1972's "Daddy, Don't You Walk S Fast" (his biggest hit, peaking at No. 4 on the Billboard chart), "Years" (1980, and his vocal version of "Red Roses for a Blue Lady" (1965). His signature is "Danke Schoen" (1963) reached #3.
http://www.nndb.com/people/397/000024325/
http://www.doney.net/aroundaz/celebrity/newton_wayne.htm
http://www.waynenewton.com/
1942 – Singer Billy Joe Royal (d. 2015) was born in Valdosta, GA…"Down in the Boondocks."
1944 - Birthday of singer Tony Orlando, born Michael Anthony Orlando Cassavitis, New York City's Hell's Kitchen. Lead singer of Dawn, later known as Tony Orlando and Dawn: "Tie A Yellow Ribbon Round The Ole Oak Tree," "Sweet Gypsy Rose," "He Don't Love You," "Who's In The Strawberry Patch With Sally," "Cupid," "Steppin' Out (Gonna Boogie Tonight)" and "Mornin' Beautiful."
http://www.tonyorlandoonline.com/tonybio.htm
http://www.tonyorlando.com/
1944 - The US Supreme Court, in an 8-1 ruling, declared that African-Americans could not be barred from voting in the Texas Democratic primaries. The high court repudiated the contention that political parties are private associations and held that discrimination against blacks violated the 15th Amendment.
1945 - WETZEL, WALTER C., Medal of Honor
Rank and organization: Private First Class, U.S. Army, 13th Infantry, 8th Infantry Division. Place and date: Birken, Germany, 3 April 1945. Entered service at: Roseville, Mich. Birth: Huntington, W. Va. G.O. No.: 21, 26 February 1946. Citation: Pfc. Wetzel, an acting squad leader with the Antitank Company of the 13th Infantry, was guarding his platoon's command post in a house at Birken, Germany, during the early morning hours of 3 April 1945, when he detected strong enemy forces moving in to attack. He ran into the house, alerted the occupants and immediately began defending the post against heavy automatic weapons fire coming from the hostile troops. Under cover of darkness the Germans forced their way close to the building where they hurled grenades, 2 of which landed in the room where Pfc. Wetzel and the others had taken up firing positions. Shouting a warning to his fellow soldiers, Pfc. Wetzel threw himself on the grenades and, as they exploded, absorbed their entire blast, suffering wounds from which he died. The supreme gallantry of Pfc. Wetzel saved his comrades from death or serious injury and made it possible for them to continue the defense of the command post and break the power of a dangerous local counterthrust by the enemy. His unhesitating sacrifice of his life was in keeping with the U.S. Army's highest traditions of bravery and heroism.
1946 – Japanese Lt. Gen. Masaharu Homma was executed in the Philippines for leading the Bataan Death march.
1948 - President Truman signed into law the legislation for the European Recovery Program, popularly known as the Marshall Plan. Suggested by Secretary of State George C. Marshall in a speech at Harvard, June 5, 1947, after distributing more than $12 billion, the program ended in 1952.
1949 - Lyle Martin Alzado (d. 1992), football player born at New York, NY. Alzado grew up on Long Island and graduated from Yankton College in South Dakota with a bachelor's degree in special education. He played football, earning Little All-America honors, and was drafted in 1971 by the Denver Broncos. Alzado gained fame as part of Denver's "Orange Crush" defense and for his fierce demeanor. He was traded to the Cleveland Browns in 1979 and in 1982 to the Los Angeles Raiders. After retiring at the end of the 1985 season, Alzado acted in movies. He was diagnosed with brain cancer in 1991, which he attributed to a lifetime of steroid usage. He spent the last months of his life campaigning against steroids and human growth hormone.
1952 - Harry Belafonte recorded his first songs for RCA Victor at Manhattan Center in New York City.
1953 - For the first time, Radnor, Pennsylvania's "TV Guide" was published. A bi-weekly American magazine that provides television program listings information as well as television-related news, celebrity interviews and gossip, film reviews, crossword puzzles and in some issues, horoscopes. In its first year, the publication reached a circulation of 1,500,000 readers. The print magazine is owned by NTVB Media, while its digital properties are controlled by CBS; the "TV Guide" name and associated editorial content from the publication are licensed by CBS Interactive for use on the website and mobile app through an agreement with the magazine's parent subsidiary TVGM Holdings, Inc. As late as 2014, circulation exceeded 1.8 million.
1955 - Fred Astaire made his television debut on "The Toast of the Town," hosted by Ed Sullivan. Already an established dancer in films, Astaire quickly became a television sensation too.
1955 – The American ACLU announced that it will defend Allen Ginsburg's book "Howl" against obscenity charges.
1956 - Elvis Presley makes the first of two appearances on "The Milton Berle Show." Presley sings "Heartbreak Hotel," "Money, Honey" and "Blue Suede Shoes" and earns $5,000. It's estimated one out of every four Americans sees his performance.
1957 - Top Hits
"Little Darlin'" - The Diamonds
"All Shook Up" - Elvis Presley
"Gone" - Ferlin Husky
"There You Go" - Johnny Cash
1960 - The Everly Brothers, later named by the Beatles and Rolling Stone Keith Richards as prime influences, make their British concert debut, kicking off their first U.K. tour. Paul Simon and Art Garfunkle also stated they started out singing to follow their idols, the Everly Brothers (who they brought along in the concert re-union across the country.)
1960 - Elvis Presley enters a Nashville studio where he records "It's Now or Never" and "Are You Lonesome Tonight?"
1961 - Birthday of comedian Eddie Murphy, Brooklyn, NY. Murphy was a regular cast member on "Saturday Night Live" from 1980 to 1984. He has worked as a stand-up comedian and was ranked #10 on Comedy Central's list of the 100 Greatest Stand-ups of All Time. In films, Murphy has received Golden Globe award nominations for his performances in "48 Hrs.," the "Beverly Hills Cop" series, "Trading Places," and "The Nutty Professor." In 2007, he won the Golden Globe for Best Supporting Actor and received a nomination for the Academy award for Best Supporting Actor for his portrayal of soul singer James "Thunder" Early in "Dreamgirls." Murphy's work as a voice actor in films includes Thurgood Stubbs in "The PJs," Donkey in the "Shrek" series, and the Chinese dragon Mushu in "Mulan." In some films, he plays multiple roles in addition to his main character, intended as a tribute to one of his idols, Peter Sellers, who played multiple roles in "Dr. Strangelove" and elsewhere. As of 2014, Murphy's films have grossed over $3.8 billion in the United States and Canada box office and $6.6 billion worldwide. In 2015, his films made him the 6th-highest grossing actor in the United States. Murphy was awarded the Mark Twain Prize for American Humor by the John F. Kennedy Center for the Performing Arts.
http://www.imdb.com/name/nm0000552/
http://www.sonymusic.com/artists/EddieMurphy/bio.html
http://www.div.ca/eddie/
1962 - In retaliation against a black boycott of downtown stores, the Birmingham, AL, City Commission voted not to pay the city's $45,000 share of a $100,000 county program which supplied surplus food to the needy. More than 90 percent of the recipients of aid were black. When the NAACP protested the Commission's decision, Birmingham Mayor Arthur J. Hanes dismissed their complaint as a "typical reaction from New York Socialist radicals."
1962 – Horse-racing jockey Eddie Arcaro retired with 15,327 victories for total winnings of $12,265,455. Arcaro had the distinction to be the first jockey to win 3,000 races and the first to ride five Kentucky Derby winners including: Lawrin, Whirl-a-Way, Hoop Jr., Citation and Hill Gail.
1963 – When Martin Luther King, Jr., launched voter registration drive in Birmingham, Alabama, Police Chief "Bull" Connor responded with fire hoses and attack dogs. Sit-ins and demonstrations were begun by Southern Christian Leadership Conference (SCLC) and volunteers. The progressive city government and Connor obtained an injunction to prevent demonstrations on April 11, and King and many others will be jailed on the 12th for violating the injunction.
1965 - One of the great all-time party classics, Sam the Sham (Domingo "Sam" Samudio) and the Pharaohs' "Wooly Bully" is released.
1965 - Top Hits
"Stop! In the Name of Love" - The Supremes
"I'm Telling You Now" - Freddie & The Dreamers
"Shotgun" - Jr. Walker & The All Stars
"King of the Road" - Roger Miller
1965 - Students at UC Berkeley circulated a flyer which claimed seismologist Dr. Charles Richter suggested the next big earthquake would be centered in the East Bay. It was a tongue-in-cheek ad for the Johnny Otis Show at Zellerbach Hall which, the flyer said, met all State earthquake requirements.
1965 - Bob Dylan appeared on the pop music charts for the first time. "Subterranean Homesick Blues" entered the Top 40 at number 39. The song stayed on the charts for eight weeks. Dylan would chart a total of 12 singles on the pop charts between 1965 and 1979. He appeared in the films "Don't Look Back," "Eat the Document" and "Pat Garrett and Billy the Kid." He made the film "Renaldo and Clara" in 1978. Dylan co-starred in the film "Hearts of Fire" in 1987. He became a member of the Traveling Wilburys and was inducted into the Rock and Roll Hall of Fame in 1988. Dylan won the Grammy's Lifetime Achievement Award in 1991.
1966 – The New York Mets signed USC star pitcher Tom Seaver to his first contract, including a $50,000 bonus. Seaver had been selected by the Atlanta Braves in the January draft, but MLB Commissioner William Eckert voided the deal when he signed a contract after USC's season had already begun. The Mets beat out the Cleveland and the Phillies in a lottery for Seaver's services.
1968 - "2001: A Space Odyssey" premiered. Directed by Stanley Kubrick, this influential film has elicited many different interpretations. Sci-fi novelist Arthur C. Clarke based the screenplay on his 1966 book which was prescient in several ways. Written before men had landed on the moon, Clarke describes an expedition launched to Jupiter to track a mysterious signal emanating from the moon. Clarke gave the world's population as six billion (achieved in 1999) and described a space station (the US was at that time building one with Russia). During a flight, a character reads the news on his electronic news pad. The film starred Keir Dullea, William Sylvester, Gary Lockwood, Daniel Richter and HAL 9000, the creepy computer that had human emotions. The theme music was Richard Strauss's "Also Sprach Zarathrustra."
1969 - 7,000 Illinois National Guardsmen mobilized to quell a wave of shooting, stoning and looting that broke out in black neighborhoods of Chicago in response to alleged police brutality.
1968 – Martin Luther King, Jr. delivered his speech, "I've Been to the Mountaintop," in Memphis. The last speech Dr. King ever gave, he was assassinated the next day
1971 -The Temptations hit the top of the Billboard Pop chart for the third and final time with "Just My Imagination." They would place 11 more songs in the US Top 40 over the next 20 years.
1973 - Capitol Records issued two Beatles' greatest hits packages - "The Beatles: 1962-1966" and "The Beatles: 1967-1970."
1973 - Top Hits
"Killing Me Softly with His Song" - Roberta Flack
"Also Sprach Zarathustra (2001)" - Deodato
"Neither One of Us (Wants to Be the First to Say Goodbye)" - Gladys Knight & The Pips
"Keep Me in Mind" - Lynn Anderson
1973 – Motorola's Martin Cooper made the first call using a handheld mobile phone to Joel Engel of Bell Labs. It took ten years for the DynaTAC 8000X to become the first such phone to be commercially released.
1974 - Patty Hearst announces in a taped message to a Berkeley radio station that she has joined her kidnappers, the Symbionese Liberation Army (SLA): "I would never choose to live the rest of my life surrounded by pigs like the Hearsts."
1974 - A "Super-Outbreak" of tornadoes ravaged the Midwest and the eastern U.S. Severe weather erupted early in the afternoon and continued through the next day. Severe thunderstorms spawned 148 tornadoes from Alabama to Michigan, most of which occurred between 1 PM (CST) on the 3rd and 1 AM on the 4th. The tornadoes killed 315 persons, injured 5300 others, and caused $600 million damage. Alabama, Kentucky and Ohio were especially hard hit in the tornado outbreak. One tornado destroyed half of the town of Xenia, OH killing 34 persons. Another tornado, near the town of Stamping Ground, KY, produced a path of destruction a record five miles in width. A tornado raced through Guin, AL at a speed of 75 mph. Two powerful tornadoes roared across northern Alabama during the early evening hours, killing fifty persons and injuring 500 others. Some rescue vehicles responding to the first tornado were struck by the second.
1975 – Bobby Fischer refused to play chess against Russian Anatoly Karpov, giving Karpov the title of World Champion by default.
1976 - Johnnie Taylor's "Disco Lady" climbed to number one on the Billboard Pop chart. It would become the first disc to be given the newly introduced Platinum Award by The Recording Industry Association of America.
1978 – 50th Anniversary of the Academy Awards at the Dorothy Chandler Pavilion, with Bob Hope as the host of the festivities. Although "Star Wars" was nominated in 10 categories including Best Picture, "Annie Hall" (Charles H. Joffe, Producer) won the top award, as well as Oscars for Best Director (Woody Allen); Best Actress (Diane Keaton); and Best Writing, Screenplay Written Directly for the Screen (Woody Allen, Marshall Brickman. The Best Actor statuette went to Richard Dreyfuss for his performance in "The Goodbye Girl;" Jason Robards was acclaimed as the Best Actor in a Supporting Role ("Julia"); his supporting co-star, Vanessa Redgrave, also took home the golden boy; as did Joseph Brooks for Best Music/Song: "You Light Up My Life" from the movie with the same title. "Star Wars" was honored with six Academy Awards plus the Special Achievement honor to Benjamin Burtt, Jr. for Sound Effects (for the creation of the alien, creature and robot voices) which he shared with Frank Warner ("Close Encounters of the Third Kind" - Sound Effects Editing). The other Academy Awards for "Star Wars" were: Best Music/Original Score (John Williams); Best Effects/Visual Effects (John Stears, John Dykstra, Richard Edlund, Grant McCune, Robert Blalack); Best Film Editing (Paul Hirsch, Marcia Lucas, Richard Chew); Best Sound (Don MacDougall, Ray West, Bob Minkler, Derek Ball); Best Costume Design (John Mollo); Best Art Direction-Set Decoration (John Barry, Norman Reynolds, Leslie Dilley, Roger Christian).
http://www.infoplease.com/ipa/A0149393.html
1979 - Jane Byrne became the first female mayor in Chicago's history.
1979 - Van Halen's "Van Halen II" goes gold just five days before the band takes off on a triumphant ten-month tour. The long trip is the opposite of the way Van Halen records. For their second LP, they took a mere six days in the studio, one-third the time required for their first album.
1981 – "Atlantic City," starring Burt Lancaster and Susan Sarandon, and directed by Louis Malle, opened in theaters through the country. The film won the Los Angeles Film Critics Association Awards for Best Actor, Best Picture, and Best Screenplay, and was nominated for five Oscars, although it was edged out. "Atlantic City" is among the 41 films to be nominated for all five categories and one of only eight among this group to not take home a single award.
1981 - Top Hits
"Rapture" - Blondie
"Woman" - John Lennon
"The Best of Times" - Styx
"Texas Women" - Hank Williams, Jr.
1981 – The Osborne I, the first successful portable computer, was unveiled in San Francisco. He made the mistake of announcing a
major improvement before being ready to ship, after just having
shipped to dealers the older version which just became obsolete.
1982 - John Chancellor stepped down as anchor of the "The NBC Nightly News." Roger Mudd and Tom Brokaw assumed roles as co-anchors.
1982 - Gilbert Perreault of the Buffalo Sabres scored the 1,000th point of his NHL career, an assist in the Bruins' 7-4 victory over the Toronto Maple Leafs. Ratelle finished his career with 1,267 points and entered the Hockey hall of Fame in 1985.
1985 - The famed Brown Derby restaurant in Hollywood closed after 57 years. All of the furnishings were kept, including famous Booth #5 -- where Clark Gable proposed to Carole Lombard.
1987 - The New Jersey Nets honored former Net Julius "Dr. J" Erving by retiring his number, 32. The ceremony occurred during a game against the Philadelphia 76ers, the team with whom Irving was finishing his 16-year career.
1988 - The Traveling Wilburys record "Handle With Care" in Malibu, Florida. The Quintet is comprised of Nelson (George Harrison), Lucky (Bob Dylan), Otis (Jeff Lynn), Charlie (Tom Petty) and Lefty (Roy Orbison).
1989 - Thunderstorms produced severe weather from the Southern Plains to the southern and central Appalachians. The thunderstorms spawned twenty tornadoes, including one which caused $8 million damage at Fort Branch, IN.
1989 - Top Hits
"Eternal Flame" - Bangles
"Girl You Know It's True" - Milli Vanilli
"The Look" - Roxette
"Baby's Gotten Good at Goodbye" - George Strait
1989 – Future Hall of Famer Ken Griffey, Jr. made his Major League debut in a spring training game with a double off the Oakland A's' Dave Stewart.
1990 - Rain and snow prevailed in the northeastern U.S., with snow reported in New York State. Boston was soaked with 2.91 inches of rain during the day and night, and up to half a foot of snow blanketed the hills of Steuben County, NY that Tuesday night.
1991 - The UN Security Council approved a Gulf cease-fire resolution stripping Iraq of weapons of mass destruction, impounding part of its oil revenues to pay reparations and paving the way for the withdrawal of United States occupation troops.
1993 - Ray Charles became the first performer to have hits on Billboard's charts in six different decades when his version of Leon Russell's "A Song for You" entered the R&B singles chart. Charles had his first R & B charter in April, 1949 with "Confession Blues" as a member of the Maxine Trio.
1994 - After 37 years with CBS, newsman Charles Kuralt retired. The 59-year-old anchor made his final appearance on the CBS weekend news show, "Sunday Morning", in order to pursue travel and book-writing plans. He said he wanted to visit some of his favorite small towns in the country that he had done news stories on over the years. Kuralt, with his unique, deeply melodic voice and eloquent delivery, was best known for his homey "On the Road" broadcasts which focused on the small towns of America. He was replaced by Charles Osgood. Upon his retirement, he stated that the John Steinbeck book "Travels with Charlie" was the inspiration of the series. Surprisingly after his death, it was revealed that he was married to two separate women with separate families and neither knew about the other family. He had been living this secret life for over 25 years.
1995 - U.S. Supreme Court Justice Sandra Day O'Connor became the first woman to preside over the US high court when she sat in for Chief Justice William H. Rehnquist and second-in-seniority Justice John Paul Stevens when both were out of town.
1996 - In one of the biggest Rock n' Roll turnarounds, Rapper Hammer (formerly known as M.C. Hammer) files for bankruptcy.
1996 - A plane carrying United States Commerce Secretary Ron Brown crashed in Croatia, killing all 29 passengers and six crew members aboard.
1996 – The Unabomber, Ted Kaczynski, was captured at his cabin in Montana.
2000 – Microsoft was ruled to have violated anti-trust laws by keeping "an oppressive thumb" on its competitors.
2008 - With her 18th chart-topping hit, "Touch My Body," 38 year old Mariah Carey passed Elvis Presley for the most number one songs on the Billboard singles chart, placing her second only to The Beatles.
2008 – ATA Airlines, once of the ten largest U.S. passenger airlines and largest charter airline, filed for bankruptcy for the second time in five years and ceases all operations.
2008 – Texas law enforcement cordoned off the FLDS' YFZ Ranch. Eventually 533 women and children will be removed and taken into state custody. Yearning for Zion Ranch was a 1,700-acre Fundamentalist Church of Jesus Christ of Latter-Day Saints (FLDS) community that at one time housed as many as 700 people and was located just outside Eldorado, Texas. The State of Texas took physical and legal possession of the property under Texas law, wherein authorities can seize property that was used to commit or facilitate certain criminal conduct. On March 29, 2008, a local domestic violence shelter hotline took a call from a female claiming to be a 16-year-old victim of physical and sexual abuse at the Ranch. The girl was never found but investigators eventually established by tracing the calls that they were made by a much older woman, Rozita Swinton, who had been arrested for previous hoax calls posing as abused and victimized girls. That call triggered a large-scale operation at YFZ Ranch by Texas law enforcement and child welfare officials, beginning with cordoning off of the ranch on April 3.
2009 - Jiverly Antares Wong opened fire at an American Civic Assn immigration center in Binghamton, NY, killing thirteen and wounding four before committing suicide.
2013 - A scientific study determined that common drugs taken for reducing cholesterol can prevent macular degeneration.
2013 - NBC announced Jay Leno, host of "The Tonight Show," will leave in the spring of 2014, and be replaced by comedian Jimmy Fallon.
2014 - David Letterman announced that he will retire from the "Late Show" in 2015. His last show was May 20, 2015.

NCAA Basketball Champions
1988 - Michigan
1995 - UCLA
Stanley Cup Champions
1930 - Montreal Canadiens
-------------------------------------------------------------

SuDoku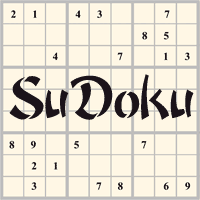 The object is to insert the numbers in the boxes to satisfy only one condition: each row, column and 3x3 box must contain the digits 1 through 9 exactly once. What could be simpler?
http://leasingnews.org/Soduku/soduko-main.htm
--------------------------------------------------------------

Daily Puzzle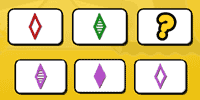 How to play:
http://www.setgame.com/set/puzzle_frame.htm
Refresh for current date:
http://www.setgame.com/set/puzzle_frame.htm
--------------------------------------------------------------


http://www.gasbuddy.com/
http://www.gasbuddy.com/GB_Map_Gas_Prices.aspx
http://www.gasbuddy.com/GB_Mobile_Instructions.aspx
--------------------------------------------------------------

Weather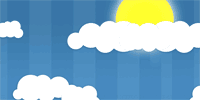 See USA map, click to specific area, no commercials
--------------------------------------------------------------

Traffic Live---
Real Time Traffic Information
You can save up to 20 different routes and check them out with one click,
or type in a new route to learn the traffic live
--------------------------------