Wednesday, April 11, 2018
Today's Equipment Leasing Headlines

Correction: Most Influential Lawyers
in Equipment Finance and Leasing
Customer Relation Management Keeps Score- Part I
Sales Makes it Happen by Ralph Mango
Channel Partners Last 20 Deals
FICO/TIB/Annual Revenues/Funding Amount/Term
Leasing Industry Ads—
Now Hiring
The Necessity of Landlord Waivers
By Barry M. Marks, Esq., CLFP
"Equipment Residual"
Equipment Leasing Haiku
A big shift happened in the market for electric cars last year
and it says a lot about the kinds of cars Americans want
The World's 10 biggest economies in 2017
By World Economic Forum
Alliance Capital Acquires Cardinal Business Financing
Enhances North American Vendor Finance Business
Black and Tan Coonhound & Mixed Breed Mix
Boston, Massachusetts Adopt a Dog
National Vehicle Leasing Association Conference
April 18-20 San Diego, Estancia La Jolla
News Briefs---
U.S. Deficit to Surpass $1 Trillion Two Years Ahead of Estimates
despite healthy economic growth/ Congressional Budget Office
BankThink Mulvaney's CFPB plan is dangerous
By Rob Blackwell, American Banker
New leadership at the CFPB means state AGs will be
more active in financial consumer protection
Zuckerberg unscathed after five-hour Senate grilling session
None appeared to land a significant blow
World's Best Banks for New Financial Technology 2018
Global Finance
X Financial Provides a Chinese Fintech Perspective
at LendIt USA
Jack Ma's Ant Financial set to raise
$9 billion in funding - WSJ

Broker/Funder/Industry Lists | Features (wrilter's columns)
Top Ten Stories Chosen by Readers | Top Stories last six months
www.leasingcomplaints.com (Be Careful of Doing Business)
www.evergreenleasingnews.org
Leasing News Icon for Android Mobile Device
You May have Missed---
Poem
Sports Brief----
California Nuts Brief---
"Gimme that Wine"
This Day in History
SuDoku
Daily Puzzle
GasBuddy
Weather, USA or specific area
Traffic Live----
######## surrounding the article denotes it is a "press release," it was not written by Leasing News nor has the information been verified. The source noted. When an article is signed by the writer,
it is considered a "byline." It reflects the opinion and research of the writer.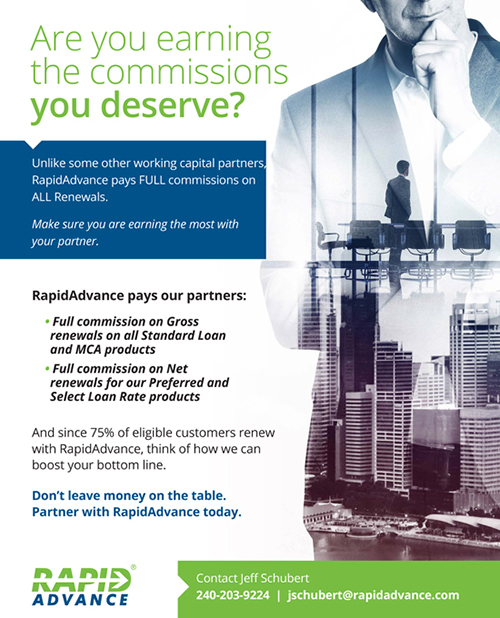 Please send a colleague and ask them to subscribe. We are free
Email kitmenkin@leasingnews.org and in subject line: subscribe

[headlines]
--------------------------------------------------------------
Correction: Most Influential Lawyers
in Equipment Finance and Leasing

Joe Bonanno, CLFP, requested the description in his listing be changed. Specifically, he requested the reason he is no longer at the National Association of Equipment Leasing be included. He requested the article which appeared in Leasing News, February 27, 2017, be footnoted.
The article was verified for accuracy by members of the NAELB board, at the time, as well as Barry Marks, Esq., CLFP, Ken Greene, Esq., as well as Legal News Editor Tom McCurnin, plus Joe Bonanno, CLFP.
Editor

Joe Bonanno, CLFP, he and Barry Marks should be credited with the great help they gave in the formation and beginning of the National Association of Equipment Brokers. His position as Legal Counsel with the NAELB for 20 years ended in February 2017. (1) In 1998, Barry left from alternating as the Legal Counsel for the association. Joe has not only contributed much here, but also to members and non-members with legal questions and dilemmas, and brought the progress of education, ethics, and good will to the industry, including serving on the CLFP Foundation board for many years and having been a consultant to The World Bank for leasing education in other countries. A major influence in the leasing industry, never too busy for anyone and always available to answer questions, seemingly day and night. Extremely well respected by the leasing broker community as well as funders.
1. Attorney Joe Bonanno "Discharged" by NAELB Board
at Tumultuous Wednesday Meeting
http://leasingnews.org/archives/Feb2017/02_27.htm#naelb

Most Influential Lawyers
in Equipment Finance and Leasing
http://www.leasingnews.org/Pages/top_lawyers.html
[headlines]
--------------------------------------------------------------
Part I
Customer Relation Management Keeps Score
Sales Makes it Happen by Ralph Mango
The growing use of Customer Relation Management (CRM) has tremendous benefits to sales effectiveness across multiple considerations. From the record-keeping of Client contacts, to the trends that are recorded toward evaluating productive sales time, to the ability to maintain existing momentum with a Client through attrition, to the measurement of the cost of marketing spent, among several, this Relationship Technology has proven to be a tremendous productivity enhancement. If you are not using it, or more likely, you are not optimizing it into your sales routine, you are quite behind the times and may be left out in this intensely competitive marketplace.
To say the least, you are out of date.
Before drilling into these considerations, it is important to maintain perspective regarding the continuing conflict of sales record-keeping versus optimizing selling time. For those who do not deploy the advantages of this new technology or who underutilize it, this is likely the primary reason.
There is no question that those who sell well possess skills that no one else in the company has. It is our job as leaders to optimize that resource toward winning new business while optimizing client retention. Ultimately, it is a strategic decision that is different in each company as to how best to strike that balance.
To sacrifice the record-keeping in favor of optimizing selling time is to ultimately mire the sales folks in unexpected and endless inquiries from Credit, Legal, Operations, Contract Admin and others who are left in the dark about Clients, specific Contracts and transactions. These are details that are required to affect the post-contract implementation and deliverables expected by the Client when they signed. They are mandatory if the sales team relies on other to provide that delivery.
Alternatively, if those details are deposited into the CRM on a timely basis by the subject matter experts – sales – those who need to know can access them easily as needed. No one in the company knows more about the Client or the transaction than Sales and it is their obligation to assure that the support teams are fully informed to meet Client expectations and optimize Client satisfaction.
CRM is far more efficient - and less consumptive of sales time - than the old days of call reports, weekly and monthly status reports and Rolodexes. The number of team meetings, another consumer of selling time, is also reduced. The inaccuracies of anecdotal transmission of such details also can contribute to a failure to deliver to the Client when and as they expected. The more the entire organization knows, the more easily Client expectations can be met, thereby optimizing Client retention.
Required in this change in behavior is clear direction from leadership and a standardization of processes and requirements by which to manage expectations and clearly define roles and responsibilities. The worst thing you can do is buy dozens of licenses, announce the implementation of the required use of the CRM platform and then leave everyone to her/his own interpretations of what is to be recorded, and when.
Over the course of the next several editions, we will review in depth some of the benefits of pervasively deploying CRM into your sales and post-closing routines. We will also suggest practices that leadership has successfully deployed to assure clarity among the stakeholders' responsibilities to executing the requirements completely and on a timely basis.
Ralph Mango
Associate Leasing News Editor
732-642-5008
ralphmango@hotmail.com
Sales Makes it Happen articles:
http://www.leasingnews.org/Legacy/index.html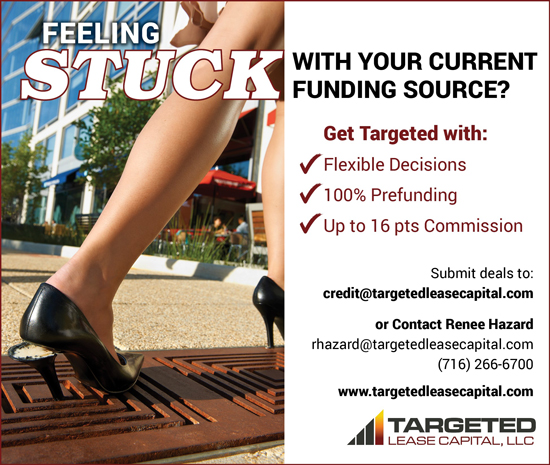 [headlines]
--------------------------------------------------------------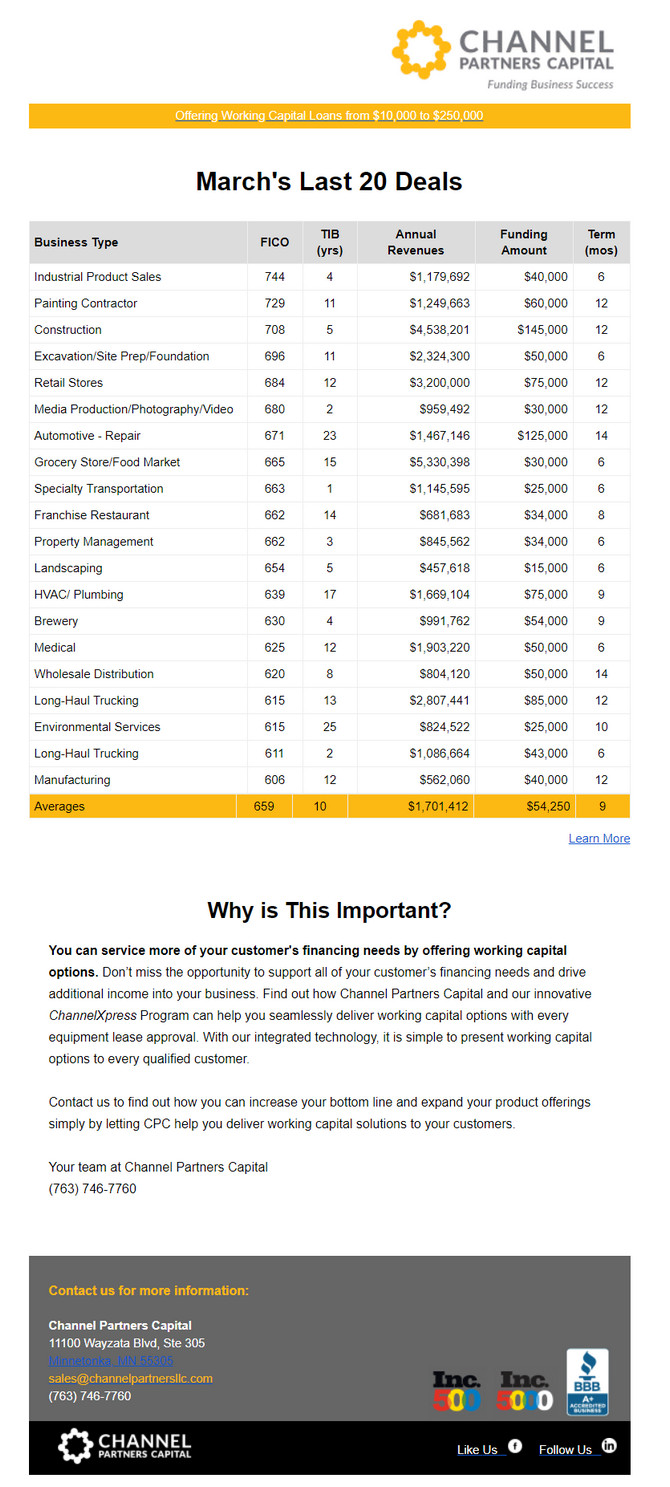 [headlines]
--------------------------------------------------------------
Leasing Industry Ads---Help Wanted
Now's the Time to Apply



We are looking for:
Account Executive
Senior Account Executive
National Sales Manager
2018 Interns for Sales, Operations, or Accounting

What sets CoreTech apart from other equipment leasing companies is our team members and impeccable reputation. Are you unhappy with the ethics of your company and the promises made to you? Join our team, positions are available in Newport Beach, CA and remotely.
To learn more, please click here
---
www.coretechleasing.com
CoreTech specializes in assisting medium to large size companies throughout various markets including: Legal, Medical, Manufacturing, Education, Corporate and Semi-Conductor

Over 100 law firms trust CoreTech for their leasing needs,
why wouldn't you?



[headlines]
--------------------------------------------------------------
The Necessity of Landlord Waivers
By Barry M. Marks, Esq., CLFP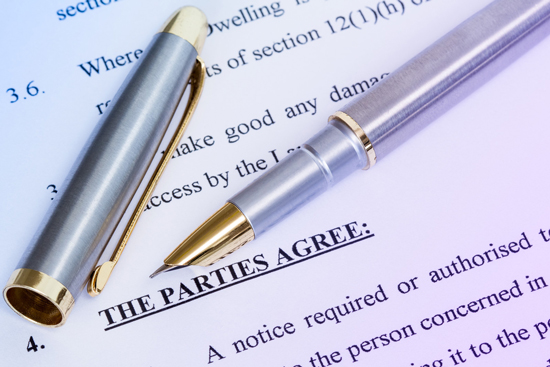 Landlord Waivers. Everybody's (least) favorite closing document. A good landlord waiver provides that the landlord of property where the lessee or debtor will keep and use leased or financed equipment:
Waives the right to any "landlord lien." These liens are provided by state law and generally are subordinate to purchase money security interests and the rights of an owner/lessor under a true lease. However, there are states where the landlord's rights might come ahead of the lender's or even the lessor's. Also, if the equipment is financed through a sale-leaseback, or if it was installed prior to funding (there is no 20-day grace for this purpose), the landlord's rights are probably superior to the lender's or lessor's.
Agrees that the equipment is not a fixture, meaning it is not part of the building or land owned by the landlord. This can upset the argument that the lender's or lessor's rights are superior to the landlords, among other bad things.
Agrees that the lender or lessor can enter the premises and remove the equipment without running afoul of a claim of trespass or having to beg for a key if the lessee is locked out.
Allows the equipment to remain on the premises for a reasonable time after a default and may provide other rights that, as a practical matter, make a lot of difference in recovering and selling the equipment.
When do you need a landlord waiver? We all have war stories about unreasonable landlords who refuse to sign or rewrite the waiver requiring the lender or lessor to pay rent or give up the property on default. No good lawyer will say it is not a good idea to get a properly-worded landlord waiver, but the document becomes more important in sale-leasebacks or any time the equipment is installed before funding, in EFAs and buck-out leases and if the equipment is hard to move or affixed to the building or land so that it might be a fixture.

And remember that a mortgagee waiver may be necessary even if the building and land are owned by the lessee or if the landlord grants a waiver and the equipment might be a fixture.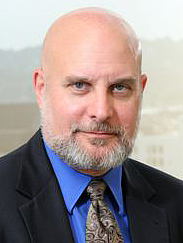 Barry S. Marks, CLFP
Marks & Associates, P.C.
400 Century Park South, Suite 100
Birmingham, AL 35226
Mailing Address: PO BOX 1138
Birmingham, AL 35202
Tel: (205) 251-8303
Fax: (205) 278-8905
Email: barry@leaselawyer.com
www.leaselawyer.com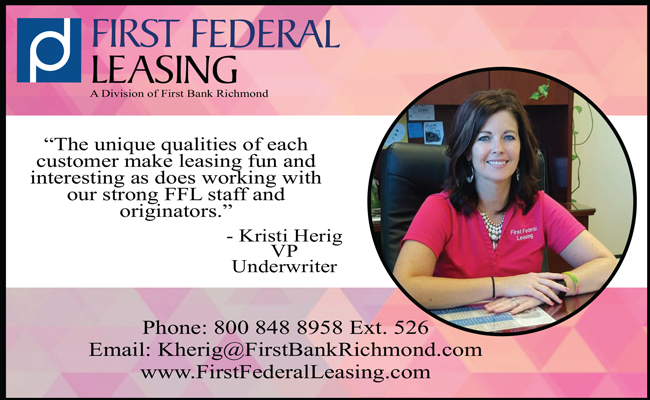 [headlines]
--------------------------------------------------------------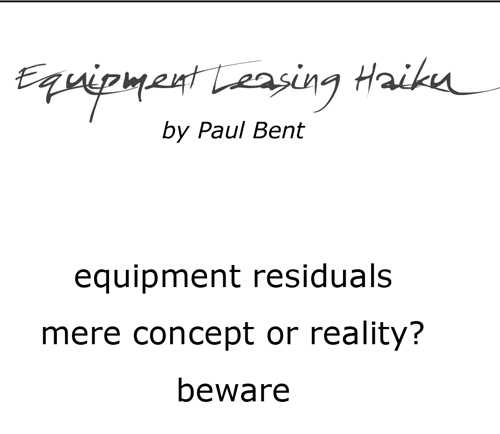 Paul Bent
Senior Managing Director
Leader, Legal Services Practice
The Alta Group, LLC
(562) 426-1000 Office
(562) 754-7744 Mobile
Skype: callpaulbent
pbent@thealtagroup.com
www.thealtagroup.com

[headlines]
--------------------------------------------------------------
A big shift happened in the market for electric cars last year
and it says a lot about the kinds of cars Americans want
By Zoe Bernard, Business Insider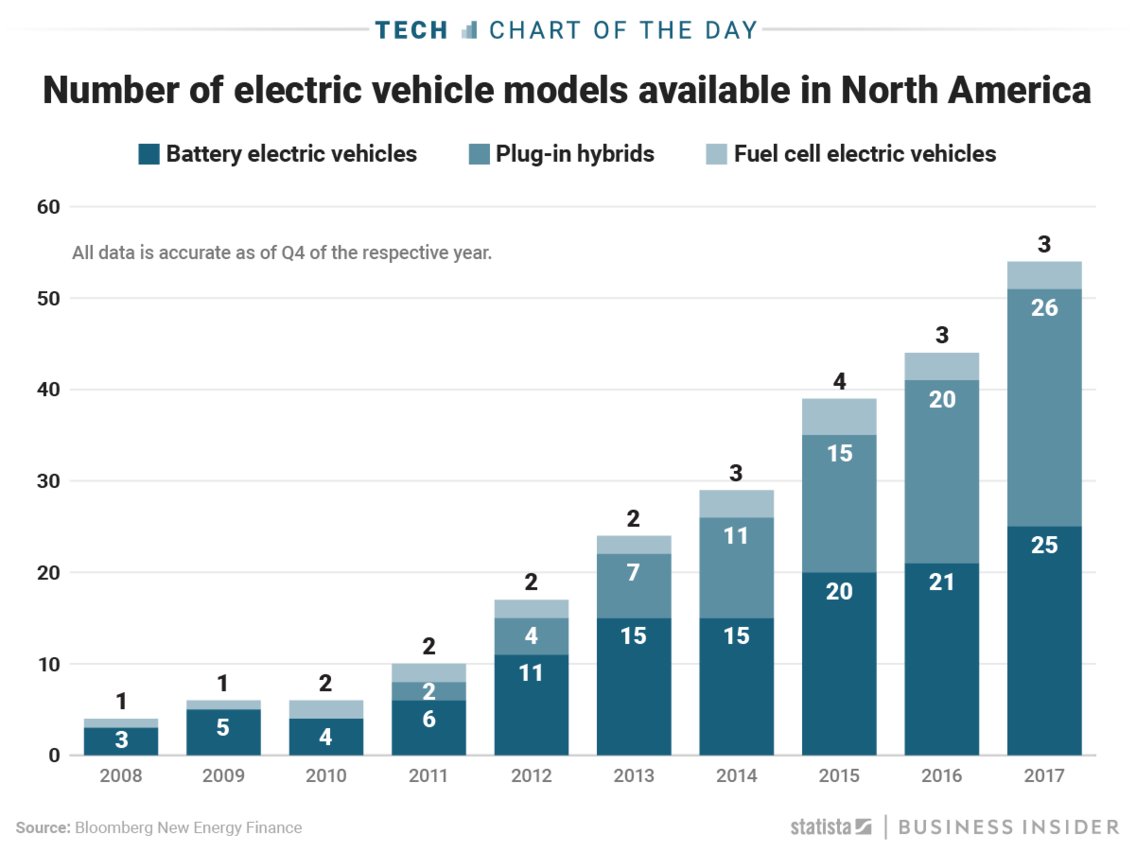 The electric car market now offers consumers more options than ever before.
A report by Bloomberg New Energy Finance tallied the number of battery-powered, plug-in hybrid, and fuel cell vehicle models that have been available in the US and Canada for the past nine years and found that more and more car makers are creating electric cars. This chart by Statista shows just how much the electric car market has grown in the US: Consumers can now choose from 54 different electric car models, while in 2008, only four were available for purchase.
The number of car models with electric batteries, such as the Tesla Model S, continues to grow. But the biggest increase has been the availability of plug-in hybrid vehicles, which now account for the largest category of electric vehicles in North America.

[headlines]
--------------------------------------------------------------
The World's 10 biggest economies in 2017
By World Economic Forum
The economy of the United States is larger than the combined economies of numbers three to 10 on the list.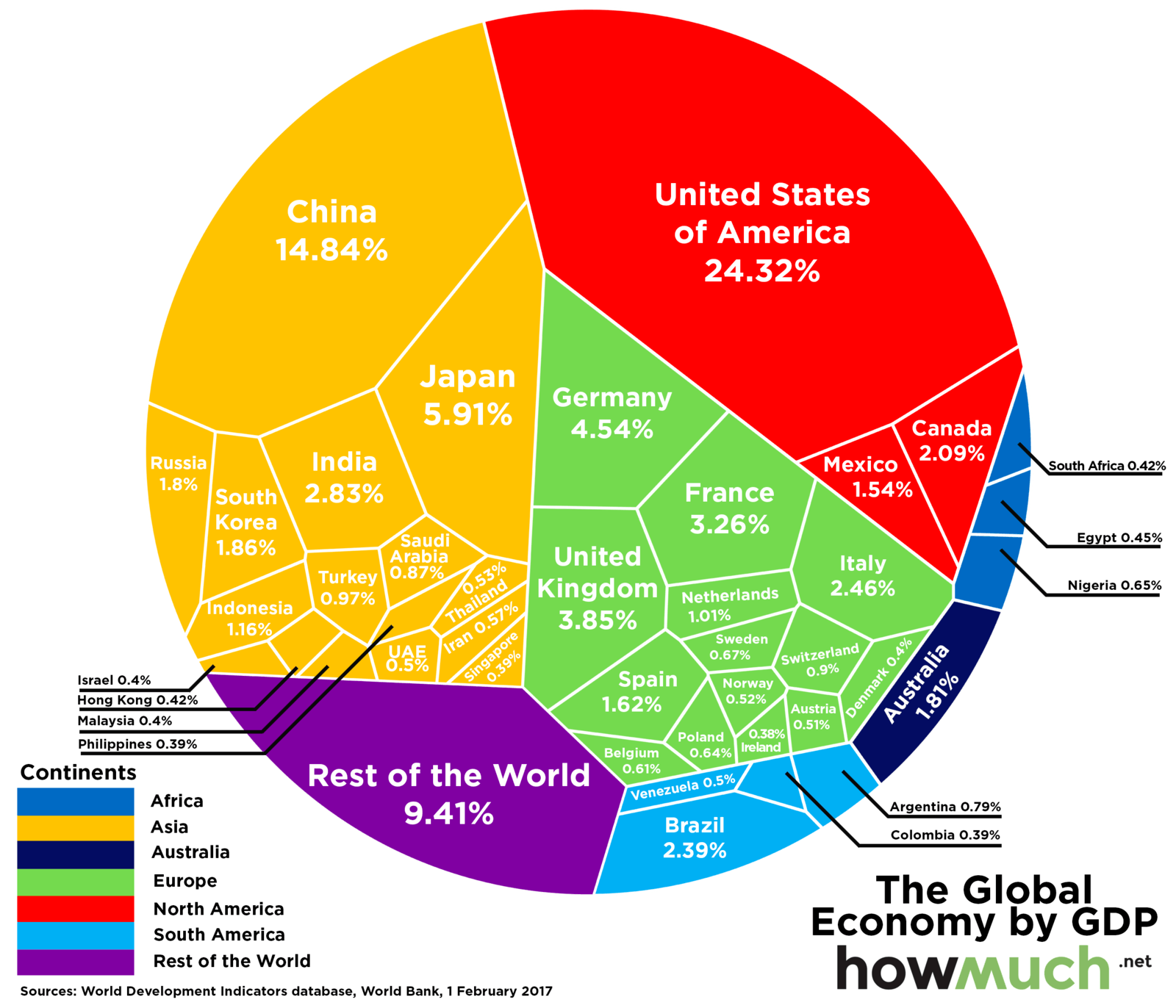 [headlines]
--------------------------------------------------------------
##### Press Release ############################
Alliance Capital Acquires Cardinal Business Financing
Enhances North American Vendor Finance Business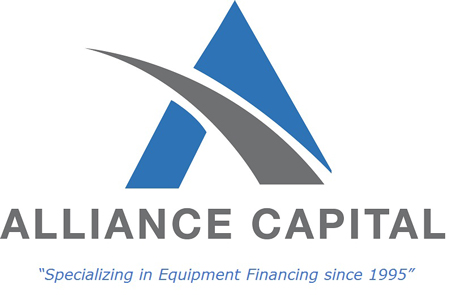 Minneapolis, MN and Southbury, CT. – Alliance Capital Corporation ("ACC") is pleased to announce it has acquired Cardinal Business Financing Inc., a healthcare, hospitality and golf industry-focused vendor finance company based in Southbury, CT. The transaction will add assets and expand Alliance Capital's vendor finance capabilities for its business partners across the US and Canada.
Alliance Capital's decision to acquire Cardinal's business platform is supported by the firm's strong expertise in financing healthcare, hospitality, golf course and other products in the vendor finance space.


Darren Gardner, President, Alliance Capital Corporation, said, "We are thrilled to have the highly experienced Cardinal team join us at Alliance. We expect the Cardinal integration to be mutually beneficial and to play an integral role in our strategy to deliver national best-in-class vendor finance solutions."
This acquisition allows Alliance to continue to grow its commercial finance product offerings, which include equipment finance, asset based lending, working capital, factoring and SBA Loans. This acquisition combines a wealth of business finance knowledge, experience and relationships across the US and Canada. Alliance has been expanding its business lines in North America through organic growth and acquisitions for over 23 years.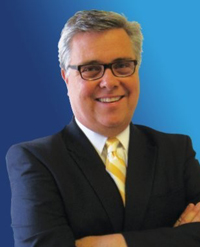 Daniel Casanta, Cardinal's CEO, stated "Joining the Alliance team represents a significant opportunity for Cardinal, our vendors and employees. Adding the Alliance brand and deep resources to our already dynamic services provides us with the opportunity to be part of a leading financial solutions provider in the market." Casanta anticipates a seamless transition, "We are confident in our ability to maintain and accelerate our growth potential within Alliance Capital. Given their extensive experience in successfully operating leasing and equipment finance platforms, we are now uniquely positioned to be an even more valuable partner for our clients."
About Alliance Capital Corporation
Alliance is a national commercial finance company specializing in custom vendor programs, bank partner programs and lease lines-of-credit for companies across the United States and Canada. The company was established in 1995 and is headquartered in Minneapolis, Minnesota. The management team boasts over 85 years of industry experience. Alliance helps vendors develop, implement, and support a recurring revenue model for the purpose of gaining more account control and ultimately growing revenue. Alliance adds value to our partner's sales process by identifying needs and structuring programs and products that facilitate those needs. Our competitive advantage provides our partners and customers with; $200,000 application only, one hour credit decisions, competitive pricing, same day funding, excellent communication and service, and a comprehensive suite of tools required for a successful financing program.
About Cardinal Business Financing, Inc.
Cardinal is a national business finance company, founded in 2012 and based in Southbury, CT composed of a group of licensed, certified and highly experienced and seasoned financial professionals. Through its highly automated origination platform, it facilitates the finance needs of small, mid-sized and enterprise businesses. Cardinal serves these needs both directly and through referral relationships with manufacturers, distributors and dealers of essential-use equipment and software in a variety of business sectors, including healthcare, hospitality and the golf industry.
### Press Release ############################
[headlines]
--------------------------------------------------------------
Black and Tan Coonhound & Mixed Breed Mix
Boston, Massachusetts Adopt a Dog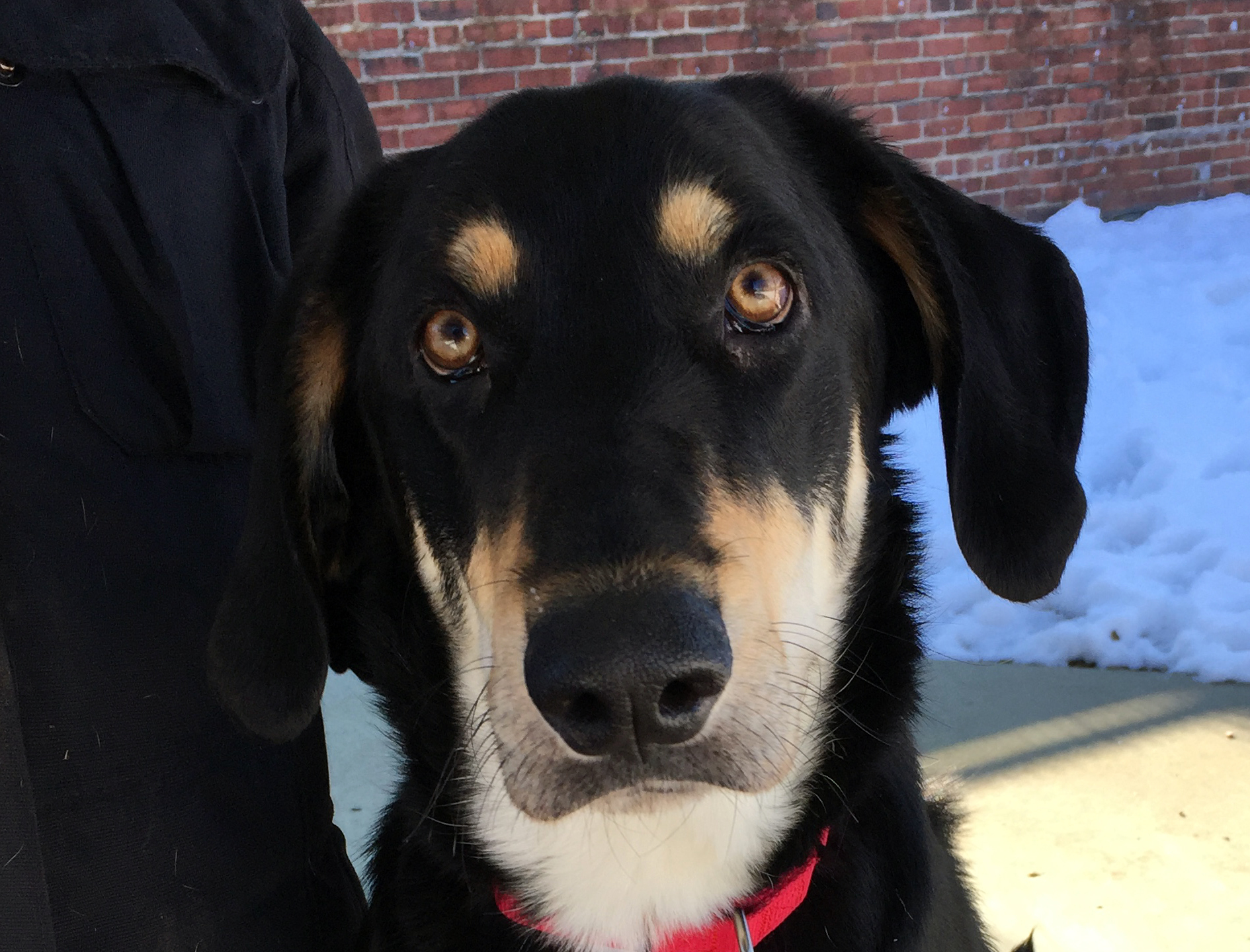 Clint
Male
One Year Old
Neutered
Large
Tan/Blond/Fawn
Meet CLINT
Hound Mix 1 year old Neutered Male Well hi there! I'm Clint, a one-year old dog of mixed hound heritage. I am a big, long-legged boy with a rollicking personality.
Boy, do I love people! They are so cool, because they give me the attention I crave, lots of belly rubs, and sometimes little bits of cheese when I'm being especially good. I repay them by wiggling, wagging, and snuggling close-even getting up next to them on the couch if they permit it.
As a proud member of the hound group, my favorite outdoor activity is sniffing. I move from side to side when I'm out for a walk, checking out all of the fab scents. Because I'm a big, bouncy guy, I need an active family that can give me lots of exercise. I recently attended an obedience class here at the shelter, and liked it-so it's great that an entire basic obedience course is covered in my adoption fee!
My new family could include sturdy, older kids. I could live with another dog if we meet first and got along, and probably could live with a kitty as well! Let's get to know each other over a walk full of sniffs and kisses today!
**If you would like more information about this animal, you are welcome to call 617-522-5055. We receive a large number of inquiries daily and we do our best to respond to each inquiry as soon as possible!
In the meantime, please feel free to stop by the adoption center to meet our animals during our open hours of Tuesday-Friday 1pm-5pm or weekends 11am-4pm. You do not need an appointment
MSPCA Boston
350 South Hungtington Avenue
Boston, MA 02130
Adoption@mspca.org
617-522-5055
Boston, Massachusetts
Boston is a fun town for pups and owners, as many local bars offer "Yappy Hours" where patrons can bring their dogs along while they grab a pint. Dogs are also allowed to ride the first subway built in America during off-peak hours, as well as dog-friendly cruises of Boston Harbor, so it's a perfect place for pups on the go. There are plenty of dog-friendly neighborhoods and apartments, too, so you can rest assured that your neighbors probably share your affinity for canines.
http://dogtime.com/dog-health/general/4360-dog-friendliest-cities-list
[headlines]
--------------------------------------------------------------

Join NVLA for our 2018 Annual Conference in sunny California as we celebrate 50 years of leasing excellence!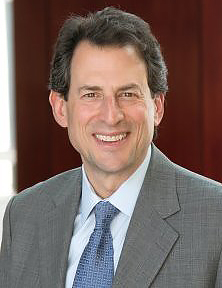 NVLA conference chairman Ed Kaye, co-founder and vice president of Access Commercial Capital, Leasing News Board Advisor, will be providing a report for readers.
Online registration is available until 4/18/2018
Register:
https://nvla.site-ym.com/Login.aspx?optional=1&store=1&returl=%2fstore%2fRenewMembership.aspx
Keynote Speaker:
http://www.nvla.org/news/388523/NVLA-2018-Keynote-Speaker-Announced.htm
About NVLA
Founded in 1968, NVLA provides educational opportunities, promotes responsible legislation and communicates with members regarding developments and trends in vehicle leasing. NVLA promotes the leasing concept while encouraging the highest ethical and professional standards. Join now and stay in touch with your industry!
[headlines]
--------------------------------------------------------------
News Briefs----

U.S. Deficit to Surpass $1 Trillion Two Years Ahead of Estimates
despite healthy economic growth/ Congressional Budget Office
https://www.bloomberg.com/news/articles/2018-04-09/u-s-budget-deficit-to-balloon-to-1-trillion-by-2020-cbo-says
BankThink Mulvaney's CFPB plan is dangerous
By Rob Blackwell, American Banker
https://www.americanbanker.com/opinion/mick-mulvaneys-cfpb-plan-is-dangerous
New leadership at the CFPB means state AGs will be
more active in financial consumer protection
https://legalnewsline.com/stories/511383457-new-leadership-at-the-cfpb-means-state-ags-will-be-more-active-in-financial-consumer-protection
Zuckerberg unscathed after five-hour Senate grilling session
None appeared to land a significant blow.
http://money.cnn.com/2018/04/10/technology/mark-zuckerberg-congressional-testimony-news/index.html
World's Best Banks for New Financial Technology 2018
Global Finance
https://www.gfmag.com/magazine/april-2018/worlds-best-investment-banks-2018-technology
X Financial Provides a Chinese Fintech Perspective
at LendIt USA
http://markets.businessinsider.com/news/stocks/x-financial-provides-a-chinese-fintech-perspective-at-lendit-usa-1021037678
Jack Ma's Ant Financial set to raise
$9 billion in funding - WSJ
http://www.euronews.com/2018/04/10/jack-mas-ant-financial-set-to-raise-9-billion-in-funding-wsj

We are looking for:
Account Executive
Senior Account Executive
National Sales Manager
2018 Interns for Sales, Operations, or Accounting

What sets CoreTech apart from other equipment leasing companies is our team members and impeccable reputation. Are you unhappy with the ethics of your company and the promises made to you? Join our team, positions are available in Newport Beach, CA and remotely.
To learn more, please click here
---
www.coretechleasing.com
CoreTech specializes in assisting medium to large size companies throughout various markets including: Legal, Medical, Manufacturing, Education, Corporate and Semi-Conductor

Over 100 law firms trust CoreTech for their leasing needs,
why wouldn't you?


[headlines]
--------------------------------------------------------------

You May Have Missed---
Private wireless networks are quietly becoming a thing
LTE network market could reach fully $17 billion by 2022
https://www.fiercewireless.com/wireless/editor-s-corner-private-wireless-networks-are-quietly-becoming-a-thing
[headlines]
--------------------------------------------------------------
Baseball Poem---
Dodger Blue
by Richard Aberdeen©(August 20, 2003)
Sung to the tune Deportee by Woodie Guthrie & Marting Hoffman
The chalk lines are faded, the bleachers are empty
The parking lot's vacant at the ravine stadium
The fans have all taken up bad-mitten and checkers
On a hot summer evening there's nothin' else left for fun
The owners' and players' greed knows no boundaries
They've taken the fans on a phony hype ride
Though they both earn enough money to buy a jet airplane
'Till they have more than God, they won't be satisfied
Now, is this the best way to run America's pastime?
Is this fair to the fans who are loyal and true?
Like the late Billy Martin and Tommy Lasorda
There's no more real Yankees, no one bleeds Dodger Blue

Goodbye to Ty Cobb, Joe DiMaggio and Babe Ruth
Adios Lou Gehrig and true heroes for our youth
You won't see the great Clemente up on the big sports screen
The owners and players all want. . . more money

Now, us fans in the bleachers all want a solution
To stop all your whining and complaining on earth
Let's forget about salaries and pay by statistics
For hits, runs and outs, you'll be paid what you're worth
If you hit sixty homers, you'll get you're few million
But if you pitch more balls than strikes you'd better run
Down to apply at the nearest Del Taco
We're tired of big babies who ruin baseball's fun
Let's return our national pastime back to the fans
Give big bucks to the players only when they come through
And like the late Billy Martin and Tommy Lasorda
We'll cheer for real Yankees and bleed Dodger Blue

Goodbye to Ted Williams, Stan Musial and Cy Young
Adios Mickey Mantle, Willie Mays and Hank Aaron
You won't see Charlie Hustle up on the big sports screen
The owners and players all want. . . more money
The chalk lines are redrawn, the bleachers repainted
The big screen scoreboard is re-hooked to the juice
The parking lot's filled with limos and Mercedes
The owners and players have a temporary truce
Now, we want real heroes our children can look up to
We want fair owners who treat loyal fans right
People who love baseball and the values we stand for
With all of their heart and their soul and their might
If you don't care what happens to our time-honored pastime
Then get the hell out of the way of those of us who do
Like the late Billy Martin and Tommy Lasorda
We want to cheer for real Yankees and bleed Dodger Blue
Goodbye to Vin Scully, Branch Rickey and Bill Veeck
Adios Harry Caray and real baseball, but what the heck?
We won't see Jackie Robinson slide on the big sports screen
The owners and players all want. . . more money
Yeah, the owners and players all want. . . more money. . .
Are there any more real Yankees?
Does anyone bleed Dodger Blue?
[headlines]
--------------------------------------------------------------

Sports Briefs---
Andrew Luck not throwing, admits to botched shoulder rehab:
'I don't want to repeat those ... missteps
https://www.yahoo.com/sports/andrew-luck-not-throwing-football-admits-botched-rehab-dont-want-repeat-missteps-013525003.html
Jayden Daniels, nation's No. 2 dual-threat QB,
sets Oregon Ducks visit
http://www.oregonlive.com/recruiting/index.ssf/2018/04/jayden_daniels_nations_no_2_du.html
Eli Manning has not discussed his future with Giants
http://www.theredzone.org/Blog-Description/EntryId/69411/Eli-Manning-has-not-discussed-his-future-with-Giants
Joe Montana: 'Still a little early' to crown Jimmy Garoppolo
as 49ers' savior
https://www.usatoday.com/story/sports/nfl/49ers/2018/04/10/joe-montana-jimmy-garoppolo-san-francisco-niners/503589002/
[headlines]
--------------------------------------------------------------


California Nuts Briefs---

Gov. Jerry Brown urges 'yes' for both Delta tunnels
Will that sway crucial vote?
http://www.sacbee.com/news/state/california/water-and-drought/article208400884.html#emlnl=Breaking_Newsletter
Southern California water agency backs two Delta tunnels
in breakthrough vote
http://www.sacbee.com/latest-news/article208504514.html#emlnl=Alerts_Newsletter
California not meeting revenue projections
for commercial cannabis, analyst says
http://www.sacbee.com/news/state/california/california-weed/article208196024.html#emlnl=Afternoon_Newsletter
SMART gets $22.5M federal grant for Larkspur rail extension
http://www.northbaybusinessjournal.com/northbay/marincounty/8208714-181/smart-rail-marin-larkspur-transit
California owes $40 million in back wages to its judges.
It's refusing to pay them
http://www.sacbee.com/news/politics-government/the-state-worker/article207917254.html?#emlnl=BreakingCapitolState_Alert
[headlines]
--------------------------------------------------------------



"Gimme that Wine"

http://www.youtube.com/watch?v=EJnQoi8DSE8
Amazon Expands Grocery Delivery from Whole Foods Market
to Los Angeles and Orange County
https://www.businesswire.com/news/home/20180409006529/en/Amazon-Expands-Grocery-Delivery-Foods-Market-Los
Walmart Wins Over Texas Spirit Sales
https://www.wine-searcher.com/m/2018/04/walmart-wins-over-texas-spirit-sales?h=1
Symingtons and Noval Declare 2016 Vintage Port
https://www.thedrinksbusiness.com/2018/04/symingtons-and-noval-declare-2016-vintage-ports/
Winning Wine Packages Selected
To Be Announced August 9 in Yountville, California
https://www.winesandvines.com/news/article/197647/Winning-Wine-Packages-Selected
The strange story of a global pharma company's Silicon Valley winery
https://www.statnews.com/2018/04/09/otsuka-pharma-ridge-vineyards/
Wine Prices by vintage
http://www.winezap.com
http://www.wine-searcher.com/
US/International Wine Events
http://www.localwineevents.com/
Leasing News Wine & Spirits Page
http://two.leasingnews.org/Recommendations/wnensprts.htm

[headlines]
----------------------------------------------------------------
This Day in History
1617 - Pocahontas, the daughter of Native American King Powhatan, dies on a ship returning from England to Virginia. She leaves an infant son. School children are fed the romantic tale of Pocahontas' encounter with Captain John Smith but the truth is that English settlers in Jamestown held her captive to force concessions from her father. Then Colonist John Rolfe married the captive Pocahontas, changed her name to Rebecca Rolfe, dressed her in English finery, and took her to England for Queen Elizabeth's amusement. He invented the story that the Indian woman had saved him, which made her the toast of the town. The myth was then propagated to promote the welcome of the white man to the Indian world.
http://www.powhatan.org/pocc.html
1783 - After receiving a copy of the provisional treaty on 13 March, Congress proclaims a formal end to hostilities with Great Britain.
1803 - In one of the great surprises in diplomatic history, French Foreign Minister Charles Maurice de Talleyrand makes an offer to sell all of Louisiana Territory to the United States. Talleyrand was no fool. As the foreign minister to French Emperor Napoléon Bonaparte, he was one of the most powerful men in the world. Three years earlier, Talleyrand had convinced Napoléon that he could create a new French Empire in North America. The French had long had a tenuous claim to the vast area west of the Mississippi River known as Louisiana Territory. In 1800, Napoléon secretly signed a treaty with Spain that officially gave France full control of the territory. Then he began to prepare France's mighty army to occupy New Orleans and bolster French dominion. When President Thomas Jefferson learned of Napoléon's plans in 1802, he was understandably alarmed. Jefferson had long hoped the US would expand westward beyond the Mississippi, but the young American republic was in no position militarily to challenge France for the territory. Jefferson hoped that his minister in France, Robert Livingston, might at least be able to negotiate an agreement whereby Napoléon would give the US control of New Orleans, the gateway to the Mississippi River. Napoléon seeing a war with England about to happen and not wanting to divide his navy to the United States, told his emissary to sell it all. After months of having fruitlessly negotiated over the fate of New Orleans, Livingston again met with Talleyrand on this day in 1803. To Livingston's immense surprise, this time the cagey French minister coolly asked, "What will you give for the whole?" He meant not the whole of New Orleans, but the whole of Louisiana Territory. Quickly recognizing that this was an offer of potentially immense significance for the US, Livingston and Monroe began to discuss France's proposed cost for the territory. Several weeks later, on 30 April 1803, the American emissaries signed a treaty with France for a purchase of the vast territory for $11,250,000. A little more than two weeks later, Great Britain declared war on France. With the sale of the Louisiana Territory, Napoléon abandoned his dreams of a North American empire, but he also achieved a goal that he thought more important. "The sale [of Louisiana] assures forever the power of the United States," Napoléon later wrote, "and I have given England a rival who, sooner or later, will humble her pride."
1816 - Richard Allen became the first African American Methodist Episcopal Bishop being elected at the church's founding convention in Philadelphia, PA, when 16 delegates from five independent churches met to form an African-American denomination based on the principles of Methodism. The earliest African-American Methodist organization, the African Union Methodist Church, was founded in 1813 by the Reverend Peter Spencer in Wilmington, DE.
1841 - A big April snowstorm in the northeast dropped 12 inches at New York City, 24 inches in New Jersey, and 18 inches in Massachusetts. The "Tippecanoe and Tyler, too" victory parade was impeded and the Marshall died of pneumonia. People went to the New York City polls through snow on the 13th.
1864 - Birthday of Lizzie "Lillie" Bliss (d. 1931), born at Boston, MA. She was one of the three founders (all women) of the Museum of Modern Art at New York City in 1929.
1865 - Birthday of Mary White Ovington (d. 1951), Brooklyn. White woman who helped found the National Association for the Advancement of Colored People (NAACP), served as chair of its board from 1919-1932 and became its treasurer. Acting many times as a mediator between factions within the organization, she found herself in later years at odds with W. E. B. Du Bois who favored limited integration while Ovington favored full integration and was active in the fight for school desegregation. She wrote several books on black leaders and several novels.
http://www.harvardsquarelibrary.org/unitarians/ovington.html
1873 - Captain Jack and his Modocs lure General Canby and others to their encampment to discuss peaceful surrender. The truth is that the Modocs had lost all faith in the U.S. negotiators and were hearing rumors about the whites planning to kill them. The Modocs surprise and kill General Canby, the only U.S. General killed during an Indian War, and Reverend Eleasar Thomas who was part of Canby's peace commission
1881 - Spelman College in Atlanta, Georgia was opened in 1881 with the funding from the Rockefeller family "with the purpose of educating young African-American women." This college was to become known as "the Radcliff for Negro Women."
1899 - Drummer/Bandleader Nick LaRocca (d. 1961) birthday, New Orleans.
http://www.redhotjazz.com/larocca.html
http://members.aol.com/ODJBjazz/jazz.html
1899 - Percy L. Julian (d. 1975) born, Montgomery, AL. African-American chemist whose research helped create drugs for the treatment of arthritis.
http://www.blackinventor.com/pages/percyjulian.html
1907 – New York Giants catcher Roger Bresnahan wore shin guards for the first time in a Major League game. The leg guards came come in handy, protecting Bresnahan from a 5th-inning foul tip. Other catchers will soon follow Bresnahan's lead and wear similar shin guards.
1908 - Birthday of Jane Matilda Bolin (d. 2007) at Poughkeepsie, NY. She was the first black woman to graduate from the Yale School of Law (1931) and went on to become the first black female judge in the United States. She served as assistant corporation counsel for the city of New York before being appointed to the city's Domestic Relations Court and the Family Court of the State of New York.
1911 - The U.S. Navy acquires its first submarine.
http://memory.loc.gov/ammem/today/apr11.html
1917 – The Red Sox's Babe Ruth pitched a three-hitter in shutting down the New York Yankees on Opening Day. Ruth went on to win 24 games this year, while leading the American league with 35 complete games.
1933 - The Dorsey Brother Orchestra along with the Boswell Sisters, record "Shuffle Off to Buffalo."
1935 - Birthday of vocalist and song writer Richard Berry (d. 1997), Extension, LA. He performed with many Los Angeles doo-wop and close harmony groups in the 1950s, including The Flairs and The Robins. He is best known as the composer and original performer of the rock standard "Louie, Louie." The song went on to be a hit for The Kingsmen, becoming one of the most recorded songs of all time.
http://www.louielouie.net/R_Berry.html
1935 - Birthday of guitarist Johnnie Billington (d. 2013), Crowder, MS. http://www.arts.state.ms.us/crossroads/music/music1.html
http://www.pbs.org/riverofsong/artists/e3-johnnie.html
http://www.bluesed.org/
1944 - MICHAEL, EDWARD S. (Air Mission) Medal of Honor
Rank and organization: First Lieutenant, U.S. Army Air Corps, 364th Bomber Squadron, 305th Bomber Group. Place and date: Over Germany, 11 April 1944. Entered service at: Chicago, Ill. Born: 2 May 1918, Chicago, Ill. G.O. No.: 5, 15 January 1945. Citation: For conspicuous gallantry and intrepidity above and beyond the call of duty while serving as pilot of a B17 aircraft on a heavy-bombardment mission to Germany, 11 April 1944. The group in which 1st Lt. Michael was flying was attacked by a swarm of fighters. His plane was singled out and the fighters pressed their attacks home recklessly, completely disregarding the Allied fighter escort and their own intense flak. His plane was riddled from nose to tail with exploding cannon shells and knocked out of formation, with a large number of fighters following it down, blasting it with cannon fire as it descended. A cannon shell exploded in the cockpit, wounded the copilot, wrecked the instruments, and blew out the side window. 1st Lt. Michael was seriously and painfully wounded in the right thigh. Hydraulic fluid filmed over the windshield making visibility impossible, and smoke filled the cockpit. The controls failed to respond and 3,000 feet were lost before he succeeded in leveling off. The radio operator informed him that the whole bomb bay was in flames as a result of the explosion of 3 cannon shells, which had ignited the incendiaries. With a full load of incendiaries in the bomb bay and a considerable gas load in the tanks, the danger of fire enveloping the plane and the tanks exploding seemed imminent. When the emergency release lever failed to function, 1st Lt. Michael at once gave the order to bail out and 7 of the crew left the plane. Seeing the bombardier firing the navigator's gun at the enemy planes, 1st Lt. Michael ordered him to bail out as the plane was liable to explode any minute. When the bombardier looked for his parachute he found that it had been riddled with 20mm. fragments and was useless. 1st Lt. Michael, seeing the ruined parachute, realized that if the plane was abandoned the bombardier would perish and decided that the only chance would be a crash landing. Completely disregarding his own painful and profusely bleeding wounds, but thinking only of the safety of the remaining crewmembers, he gallantly evaded the enemy, using violent evasive action despite the battered condition of his plane. After the plane had been under sustained enemy attack for fully 45 minutes, 1st Lt. Michael finally lost the persistent fighters in a cloud bank. Upon emerging, an accurate barrage of flak caused him to come down to treetop level where flak towers poured a continuous rain of fire on the plane. He continued into France, realizing that at any moment a crash landing might have to be attempted, but trying to get as far as possible to increase the escape possibilities if a safe landing could be achieved. 1st Lt. Michael flew the plane until he became exhausted from the loss of blood, which had formed on the floor in pools, and he lost consciousness. The copilot succeeded in reaching England and sighted an RAF field near the coast. 1st Lt. Michael finally regained consciousness and insisted upon taking over the controls to land the plane. The undercarriage was useless; the bomb bay doors were jammed open; the hydraulic system and altimeter were shot out. In addition, there was no airspeed indicator, the ball turret was jammed with the guns pointing downward, and the flaps would not respond. Despite these apparently insurmountable obstacles, he landed the plane without mishap.
1945 - Allied Troops entered Buchenwald, north of Weimar, Germany. It was the first of the Nazi concentration camps to be liberated. It had been established in 1937, and about 56,000 people died there. The camp held thousands of prisoners, mostly slave laborers. There were no gas chambers, but hundreds, sometimes thousands, died monthly from disease, malnutrition, beatings, and executions. Doctors performed medical experiments on inmates, testing the effects of viral infections and vaccines. Among the camp's most gruesome characters was Ilse Koch, wife of the camp commandant, who was infamous for her sadism. She often beat prisoners with a riding crop, and collected lampshades, book covers, and gloves made from the skin of camp victims.
Soon after the takeover, General Dwight Eisenhower, commander of the Allied Forces in Europe, arrived. "I have never felt able to describe my emotional reaction when I came face to face with indisputable evidence of Nazi brutality and ruthless disregard of every shred of human decency," he wrote. "Up to that moment I had only known about it generally, or through secondary sources. I am certain, however, that I have never at any time experienced an equal sense of shock."
http://www.nizkor.org/hweb/camps/buchenwald/buchenwald-01.html
1947 - Jackie Robinson became the first African-American to play in Major League Baseball in the modern era when he played first base in an exhibition game as a Brooklyn Dodger against the New York Yankees. In the course of the season, he hit 12 home runs, stole 29 bases, and was voted Rookie of the Year. He won the Most Valuable Player in 1949. His success opened the racial integration of other baseball teams.
1949 - Top Hits
"Cruising Down the River" - The Blue Barron Orchestra (vocal: ensemble)
"Sunflower" - The Russ Morgan Orchestra (vocal: The Skylarks)
"Red Roses for a Blue Lady" - Vaughn Monroe
"Candy Kisses" - George Morgan
1951 - General Douglas MacArthur is removed from his command for unauthorized policy statements. The dismissal followed MacArthur's public disclosure of Truman's refusal to allow him to bomb Chinese bases in Manchuria. MacArthur returned to the United States to a hero's welcome. Parades were held in his honor, and he was asked to speak before Congress (where, on 19 April 1951, he gave his famous "Old soldiers never die, they just fade away" speech). Public opinion was strongly against Truman's actions, but the President stuck to his decision without regret or apology. Eventually, MacArthur did "just fade away," and the American people began to understand that his policies and recommendations might have led to a massively expanded war in Asia. Though the concept of a "limited war," as opposed to the traditional American policy of unconditional victory, was new and initially unsettling to many Americans, the idea came to define the US Cold War military strategy.
1956 - Elvis Presley reached the top spot on the "Billboard" music chart with his first double-sided hit. The disk featured "Heartbreak Hotel" and "I Was the One." The RCA Victor record stayed at number one for eight weeks. Elvis also made the country and R&B charts, as well.
1956 - The man later known as Soul Brother Number One, James Brown, has his first chart entry when "Please, Please, Please" debuts on the R&B chart.
1957 - No. 1 Billboard Pop Hit: "All Shook Up,'' Elvis Presley. Billboard ranks the single as the No. 1 song of 1957, the second year in a row that Elvis has the top single of the year.
1957 - Top Hits
"All Shook Up" - Elvis Presley
"Little Darlin'" - The Diamonds
"Party Doll" - Buddy Knox
"Gone" - Ferlin Husky
1961 - Carl Yastrzemski replaced Ted Williams in left field for the Boston Red Sox. 'Yaz' was just 21 years old and had but two years' experience in the minor leagues when he was called up. In his first at-bat, he got a hit off Kansas City's Ray Herbert. Yastrzemski retired in 1984, having played his entire Major League career in a Boston Red Sox uniform.
1961 - The Los Angeles Angels, an American League expansion team, played their first regular season game, beating the Orioles in Baltimore, 7-2. The Angels finished the 1961 season in eight place with a record of 70-92. Renamed the California Angels in 1966, they won their first division title in 1979. They are now known as the Los Angeles Angels of Anaheim, having played their entire existence in Anaheim.
1961 - Bob Dylan made his first professional appearance at Gerde's Folk City in New York's Greenwich Village, sharing the bill with bluesman John Lee Hooker. Dylan sang an arrangement of "House of the Rising Sun" and his own composition, "Song to Woody," a tribute to Woody Guthrie. Dylan took much of his inspiration from Guthrie, whom he had visited in a New Jersey hospital soon after he arrived in the New York area in early 1961. From his traditional folk music beginnings, Dylan went on to become one of rock music's superstars.
1961 – The trial of Adolf Eichmann before the Jerusalem District Court began. The legal basis of the charges against Eichmann was the 1950 Nazi and Nazi Collaborators (Punishment) Law, under which he was indicted on 15 criminal charges, including crimes against humanity, war crimes, crimes against the Jewish people, and membership in a criminal organization. In his testimony throughout the trial, Eichmann insisted he had no choice but to follow orders, as he was bound by an oath of loyalty—the same defense used by some defendants in the 1945–1946 Nuremberg trials. Eichmann asserted that the decisions had been made not by him, but Müller, Heydrich, Himmler, and ultimately Hitler. His defense also proposed that decisions of the Nazi government were acts of state and therefore not subject to normal judicial proceedings. The verdict was read on 12 December, wherein the judges declared him not guilty of personally killing anyone and not guilty of overseeing and controlling the activities of the Einsatzgruppen. He was deemed responsible for the dreadful conditions on board the deportation trains and for obtaining Jews to fill those trains. He was found guilty of crimes against humanity, war crimes, and crimes against Poles, Slovenes and Gypsies. He was also found guilty of membership in three organizations that had been deemed criminal at the Nuremberg trials: the Gestapo, the SD, and the SS. When considering the sentence, the judges concluded that Eichmann had not merely been following orders, but believed in the Nazi cause wholeheartedly and had been a key perpetrator of the genocide. On 15 December 1961, Eichmann was sentenced to death by hanging which occurred on June 1, 1962.
1962 - The New York Mets, a National League expansion team, played their first regular season game, losing 11-4, to the Cardinals in St. Louis. The Mets lost eight more games before winning one, and they finished the year in 10th place with a record of 40-120.The Mets won their first division title in 1969 and went on to stun the Baltimore Orioles in the World Series.
1963 - Jack Nicklaus, 23 years old, shot an even par 72 in the final round to finish a 2-under-par 286 and win the Masters by one stroke over Tony Lema. Nicklaus's green jacket was his first of a record six, with his other victories coming in 1965, 1966, 1972, 1975 and 1986.
1963 – The Milwaukee Braves' Warren Spahn became MLB's all-time winningest lefty. Spahn's 6-1 victory over the New York Mets was his 328th win, moving him ahead of Eddie Plank. He finished with 363, good for 5th best all-time.
1965 - Top Hits
"I'm Telling You Now" - Freddie & The Dreamers
"The Birds and the Bees" - Jewel Akens
"Game of Love" - Wayne Fontana & The Mindbenders
"King of the Road" - Roger Miller
1965 - President Lyndon Baines Johnson signed the Federal aid program for primary and secondary schools. This act allocated $1.34 billion for school districts based upon the number of needy children they contained and included fund for parochial and private schools.
1965 - The "Palm Sunday tornadoes," a particularly vicious outbreak, tore paths of devastation through Iowa, Wisconsin, Illinois, Michigan, Indiana, and Ohio. 255 people were killed and 3331 were injured. 37 tornadoes were rated F2 or greater with 18 rated F4 and 2 maximum intensity F5 tornadoes.
1966 - *PITSENBARGER WILLIAM H., Medal of Honor
For conspicuous gallantry and intrepidity at the risk of his life above and beyond the call of duty. Airman First Class Pitsenbarger distinguished himself by extreme valor on 11 April 1966 near Cam My, Republic of Vietnam, while assigned as a Pararescue Crew Member, Detachment 6, 38th Aerospace Rescue and Recovery Squadron. On that date, Airman Pitsenbarger was aboard a rescue helicopter responding to a call for evacuation of casualties incurred in an ongoing firefight between elements of the United States Army's 1st Infantry Division and a sizeable enemy force approximately 35 miles east of Saigon. With complete disregard for personal safety, Airman Pitsenbarger volunteered to ride a hoist more than one hundred feet through the jungle, to the ground. On the ground, he organized and coordinated rescue efforts, cared for the wounded, prepared casualties for evacuation, and insured that the recovery operation continued in a smooth and orderly fashion. Through his personal efforts, the evacuation of the wounded was greatly expedited. As each of the nine casualties evacuated that day was recovered, Airman Pitsenbarger refused evacuation in order to get more wounded soldiers to safety. After several pick-ups, one of the two rescue helicopters involved in the evacuation was struck by heavy enemy ground fire and was forced to leave the scene for an emergency landing. Airman Pitsenbarger stayed behind on the ground to perform medical duties. Shortly thereafter, the area came under sniper and mortar fire. During a subsequent attempt to evacuate the site, American forces came under heavy assault by a large Viet Cong force. When the enemy launched the assault, the evacuation was called off and Airman Pitsenbarger took up arms with the besieged infantrymen. He courageously resisted the enemy, braving intense gunfire to gather and distribute vital ammunition to American defenders. As the battle raged on, he repeatedly exposed himself to enemy fire to care for the wounded, pull them out of the line of fire, and return fire whenever he could, during which time he was wounded three times. Despite his wounds, he valiantly fought on, simultaneously treating as many wounded as possible. In the vicious fighting that followed, the American forces suffered 80 percent casualties as their perimeter was breached, and Airman Pitsenbarger was fatally wounded. Airman Pitsenbarger exposed himself to almost certain death by staying on the ground, and perished while saving the lives of wounded infantrymen. His bravery and determination exemplify the highest professional standards and traditions of military service and reflect great credit upon himself, his unit, and the United States Air Force.
1966 - *ROBINSON, JAMES W., JR. Medal of Honor
Rank and organization: Sergeant, U.S. Army, Company D, 2d Battalion, 16th Infantry, 1st Infantry Division. Place and date: Republic of Vietnam, 11 April 1966. Entered service at: Chicago, Ill. Born: 30 August 1940, Hinsdale, Ill. Citation: For conspicuous gallantry and intrepidity in action at the risk of his life above and beyond the call of duty. Company C was engaged in fierce combat with a Viet Cong battalion. Despite the heavy fire, Sgt. Robinson moved among the men of his fire team, instructing and inspiring them, and placing them in advantageous positions. Enemy snipers located in nearby trees were inflicting heavy casualties on forward elements of Sgt. Robinson's unit. Upon locating the enemy sniper whose fire was taking the heaviest toll, he took a grenade launcher and eliminated the sniper. Seeing a medic hit while administering aid to a wounded sergeant in front of his position and aware that now the 2 wounded men were at the mercy of the enemy, he charged through a withering hail of fire and dragged his comrades to safety, where he rendered first aid and saved their lives. As the battle continued and casualties mounted, Sgt. Robinson moved about under intense fire to collect from the wounded their weapons and ammunition and redistribute them to able-bodied soldiers. Adding his fire to that of his men, he assisted in eliminating a major enemy threat. Seeing another wounded comrade in front of his position, Sgt. Robinson again defied the enemy's fire to effect a rescue. In so doing he was himself wounded in the shoulder and leg. Despite his painful wounds, he dragged the soldier to shelter and saved his life by administering first aid. While patching his own wounds, he spotted an enemy machinegun which had inflicted a number of casualties on the American force. His rifle ammunition expended, he seized 2 grenades and, in an act of unsurpassed heroism, charged toward the entrenched enemy weapon. Hit again in the leg, this time with a tracer round which set fire to his clothing, Sgt. Robinson ripped the burning clothing from his body and staggered indomitably through the enemy fire, now concentrated solely on him, to within grenade range of the enemy machinegun position. Sustaining 2 additional chest wounds, he marshaled his fleeting physical strength and hurled the 2 grenades, thus destroying the enemy gun position, as he fell dead upon the battlefield. His magnificent display of leadership and bravery saved several lives and inspired his soldiers to defeat the numerically superior enemy force. Sgt. Robinson's conspicuous gallantry and intrepidity, at the cost of his life, are in keeping with the finest traditions of the U.S. Army and reflect great credit upon the 1st Infantry Division and the U.S. Armed Forces.
1966 – Emmet Ashford became the first African-American to umpire in the Majors, at RFK Stadium in Washington, DC in Cleveland's 5-2 win against the Senators.
1968 - Major call-up of reserves for duty in Vietnam
1967 - The Philadelphia 76ers defeated the Boston Celtics in Game 5 of the Easter Conference Finals, 140-116, to advance to the NBA finals. Philadelphia thus ended Boston's eight–year streak of NBA titles and went on to beat the San Francisco Warriors for the championship, four games to two. The 76ers had won 68 games in the regular season and, in 1980, were voted the greatest team in NBA history.
1968 - The Civil Rights Act of 1968 was signed into law by President Lyndon B. Johnson, one week after the assassination of Dr. Martin Luther King, Jr. Criticized for the Viet Nam war effort that he was confused by the military, Johnson was a great national president who achieved many reform measures. Upon signing this law into effect, he said, "...the proudest moments of my presidency have been times such as this when I have signed into law the promises of a century."
1969 - The Seattle Pilots, an American League expansion team, played their first regular season game, defeating the Chicago White Sox, 7-0, at Seattle's Sick's Stadium. The pilots finished the year in sixth place in the AL West and left Seattle in 1970 to become the Milwaukee Brewers.
1970 - Apollo 13, the third manned lunar landing mission, was successfully launched from Cape Canaveral, Florida, carrying astronauts James A. Lovell, John L. Swigert, and Fred W. Haise. Two days later, on 13 April, disaster struck 300'000 km from earth when liquid oxygen tank No. 2 exploded, disabling the normal supply of oxygen, electricity, light, and water. A moment later Swigert reported to mission control: "Houston, we've had a problem," and minutes later the lunar landing was aborted. The crippled spacecraft continued to the moon, circled it, and began a long, cold journey back to earth. The astronauts and mission control were faced with enormous logistical problems in stabilizing the spacecraft and its oxygen supply, and providing enough energy to the damaged fuel cells to allow successful re-entry into the earth's atmosphere. n 17 April, with the world anxiously watching, tragedy turned to triumph as the Apollo 13 astronauts touched down safely in the Pacific Ocean.
1970 - Paul McCartney announced what he called a temporary break with the Beatles. But the split proved to be permanent. McCartney cited personal differences, which were later revealed to be disapproval of Yoko Ono, John Lennon's wife, and of Beatles' financial adviser Allen Klein. A week after McCartney's announcement, he released his first solo album, spelling the end of the Beatles.
1970 - Guitarist and vocalist Peter Green, one of the founders of Fleetwood Mac, announced he was leaving the group to follow his religious beliefs. Green's departure put an end to Fleetwood Mac's blues leanings, and the band turned to a more melodic rock sound. Green stayed out of music until the late '70s, when he made two solo LP's.
1973 - Top Hits
"The Night the Lights Went Out in Georgia" - Vicki Lawrence
"Neither One of Us" ("Wants to Be the First to Say Goodbye") - Gladys Knight & The Pips
"Ain't No Woman" ("Like the One I've Got") - Four Tops
"Super Kind of Woman" - Freddie Hart & The Heartbeats
1979 - In Uganda, Tanzanian troops and forces of the Uganda National Liberation Front (with alleged support and supplies from the United States) captured the capital of Kampala, driving Ugandan dictator Idi Amin into a permanent exile. In 1971, Major General Idi Amin, commander-in-chief of Uganda's armed forces since 1966, staged a successful military coup against Ugandan President Milton Obote. Amin's regime initially faced substantial opposition within the army by officers and troops loyal to Obote, but by the end of 1971, he was in firm control of both the army and the country. During 1972, Amin, a Muslim, strengthened ties with Libya and other Arab nations and launched a genocidal program to purge Uganda of its Lango and Acholi ethnic groups. It is estimated that up to three hundred thousand Ugandans were killed during Idi Amin's eight years of rule. Amin found sanctuary in Saudi Arabia.
1981 - Eddie Van Halen and actress, Valerie Bertinelli of "One Day at a Time" (CBS-TV) were married in Los Angeles, California. Van Halen, who was born in Nijmegen, The Netherlands, moved to Pasadena, CA in 1968. David Lee Roth was a member of the group, as was rocker, Sammy Hagar, who replaced Roth in 1981. The group was founded in 1974. On the Van Halen hit list, these toe tappers: "Jump," "Dance the Night Away," "(Oh) Pretty Woman," "Why Can't This Be Love," "Dreams" and "When It's Love."
1981 - Top Hits
"Kiss on My List" - Daryl Hall & John Oates
"Just the Two of Us" - Grover Washington, Jr./Bill Withers
"Morning Train" ("Nine to Five") - Sheena Easton
"You're the Reason God Made Oklahoma" - David Frizzell & Shelly West
1983 - Harold Washington was elected the first black mayor of Chicago. Of the city's 1.6 million voters, a record 82 percent voted. Washington won 51%, was reelected in April, 1987, and unfortunately died seven months later while in office.
1983 – The 55th Annual American Academy Awards were held at Dorothy Chandler Pavilion in Los Angeles. Hosts were Liza Minnelli, Dudley Moore, Richard Pryor, and Walter Matthau. Those who voted for Best Picture had to choose between "E.T.: The Extra-Terrestrial," "Missing," "Tootsie," "The Verdict" and "Gandhi." "Gandhi" (Richard Attenborough, producer) was the winner of this Oscar and seven more including Best Director Richard Attenborough; Best Actor Ben Kingsley; Best Art Direction/Set Decoration (Stuart Craig, Robert W. Laing, Michael Seirton); Best Cinematography (Ronnie Taylor, Billy Williams); Best Costume Design (Bhanu Athaiya, John Mollo); Best Film Editing (John Bloom); Best Writing/Screenplay Written Directly for the Screen (John Briley). Believe it or not there were some Oscars leftover for other deserving folks. The Best Actress golden statuette was awarded to Meryl Streep for "Sophie's Choice" while Jessica Lange received her Best Supporting Actress award for "Tootsie" and Louis Gossett, Jr. picked up his Best Supporting Actor award for "An Officer and a Gentleman." "An Officer and a Gentleman" was honored again for Best Music/Song: "Up Where We Belong" (Jack Nitzsche and Buffy Sainte-Marie [music], Will Jennings [lyrics], with "Victor/Victoria" winning the category of Best Music/Original Song Score and Its Adaptation or Best Adaptation Score (Henry Mancini, Leslie Bricusse). Other movies mentioned were "Poltergeist," "Annie," "Rocky III," "Blade Runner," "Das Boot," "Diner," "The World According to Garp."
http://www.infoplease.com/ipa/A0149550.html
1987 - Ten days of flooding in the northeastern U.S. finally came to an end. Damage from flooding due to rain and snow melt ran into the billions of dollars. The collapse of the New York State Thruway Bridge over Schoharie Creek claimed ten lives.
1988 - 16 cities in the western part of the country, including 9 in California, reported new record high temperatures for the date. Afternoon highs of 95 degrees at Sacramento, California and 96 degrees at Bakersfield, California were their warmest of record for so early in the season.
1988 - The 60th Annual Academy Awards were held at the Los Angeles Shrine Auditorium. Chevy Chase was the host. Cher won the Oscar for Best Actress ("Moonstruck"), over the likes of Meryl Streep, Glenn Close, Sally Kirkland, and Holly Hunter. "Moonstruck" struck gold again as Olympia Dukakis picked up the Oscar for Best Supporting Actress, and John Patrick Shanley won for Best Writing/Screenplay Written Directly for the Screen. Almost all of the other awards (9) that evening were won by "The Last Emperor" (Jeremy Thomas, producer) including Best Picture, and Best Director (Bernardo Bertolucci), except for Michael Douglas who received the Best Actor award for his performance in "Wall Street," Sean Connery for his Best Supporting Actor role in "The Untouchables," and "Dirty Dancing" which had the winning Music/Song, "(I've Had) The Time of My Life" (music: Frank Previte, John DeNicola and Donald Markowitz, lyrics: Frank Previte). Funny man hosted the fun-filled event. Note: "The Last Emperor" won in every category in which it was nominated.
http://www.infoplease.com/ipa/A0149707.html
1989 - Goalie Ron Hextall of the Philadelphia Flyers scored an empty-net goal against the Washington Capitals as the flyers won, 8-5. For Hextall, it was the second goal of his career and the first scored by any goalie in a Stanley Cup playoff game.
1989 - Top Hits
"The Look" - Roxette
"She Drives Me Crazy" - Fine Young cannibals
"Like a Prayer" - Madonna
"I'm No Stranger to the Rain" - Keith Whitley
1989 - Forty-four cities in the south central and eastern U.S. reported new record low temperatures for the date. Lows of 25 degrees at Conway, AR, 29 degrees at Dallas/Fort Worth, TX, and 22 degrees at Ozark, AR, were April records. Lows of 26 degrees at Hot Springs, AR and 31 degrees at Shreveport, LA equaled April records.
1990 - While showers produced heavy rain over much of the northeastern U.S., heavy snow blanketed northern Maine, with 13 inches reported at Telos Lake. Strong southwesterly winds accompanying the rain and snow gusted to 68 mph at the Blue Hill Observatory in Massachusetts. Rainfall totals of 1.04 inch at Pittsburgh, PA and 1.52 inch at Buffalo, NY on the 10th were records for the date.
1991 - Persian Gulf War ends. United Nations Security Council Resolution 687, calling for an official cease-fire in Iraq, was declared in effect by the Security Council five days after Iraqi leader Saddam Hussein reluctantly accepted its terms. On 02 August 1990, Iraq invaded Kuwait, its tiny, oil-rich neighbor, and within hours, Iraqi forces had occupied most strategic positions in the country. One week later, Operation Desert Shield, the American defense of Saudi Arabia, began as US forces raced to the Persian Gulf. On 29 November, 1990, the UN Security Council passed a resolution authorizing the use of force against Iraq if it failed to withdraw from Kuwait by 15 January 1991. At 16:30 Eastern Standard Time on 16 January 1991, Operation Desert Storm, a massive US-led offensive against Iraq, began as the first fighter aircraft were launched from Saudi Arabia and from US and British aircraft carriers in the Persian Gulf. On 06 April, Iraq accepted the resolution, and on 11 April, the Security Council declared it in effect; although in later years Saddam Hussein frequently violated the terms of the peace agreement. One hundred and twenty-five American soldiers were killed in the Persian Gulf War, with another twenty-one reported as missing in action.
1991 - Broadway's most expensive musical, "Miss Saigon," opened at the Broadway Theatre in New York. The budget was a record $10-million and front-row seats went for $100, also a Broadway first. "Miss Saigon" had already played in London for two years, and its success led to $35-million in advance sales in New York, another Broadway record. The show, which tells the love story of an American Marine and a Vietnamese prostitute, prompted protests by Asian-American groups and Actors Equity. They were upset with producer Cameron McIntosh's decision to cast British actor Jonathan Pryce in a Eurasian role. McIntosh threatened to cancel the Broadway run, and the actors' union relented.
1993 - 450 prisoners rioted at the Southern Ohio Correctional facility and continued to do so for ten days, citing grievances related to prison conditions and the forced vaccination of Nation of Islam prisoners (for tuberculosis) against their religious beliefs.
1995 - Peter, Paul and Mary release their 17th album, "LifeLines.''
1998 - History's great thumb picking guitarists have their day when Grandpa Jones, Merle Travis, Chet Atkins, Ike Everly, Kennedy Jones, Arnold Shultz, Lightnin' Chance, Mose Rager and Laverda Rager are named charter inductees in the National Thumb Pickers Hall of Fame.
2015 - President Barack Obama and Cuban President Raul Castro met at the Summit of the Americas in Panama for talks aimed at thawing relations. The meeting was the first interaction in decades between top leaders of the two nations.
Stanley Cup Champions:
1936 - Detroit Red Wings
-------------------------------------------------------------

SuDoku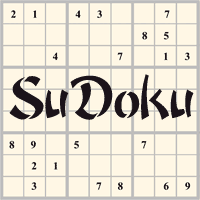 The object is to insert the numbers in the boxes to satisfy only one condition: each row, column and 3x3 box must contain the digits 1 through 9 exactly once. What could be simpler?
http://leasingnews.org/Soduku/soduko-main.htm
--------------------------------------------------------------

Daily Puzzle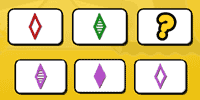 How to play:
http://www.setgame.com/set/puzzle_frame.htm
Refresh for current date:
http://www.setgame.com/set/puzzle_frame.htm
--------------------------------------------------------------


http://www.gasbuddy.com/
http://www.gasbuddy.com/GB_Map_Gas_Prices.aspx
http://www.gasbuddy.com/GB_Mobile_Instructions.aspx
--------------------------------------------------------------

Weather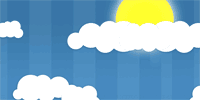 See USA map, click to specific area, no commercials
--------------------------------------------------------------

Traffic Live---
Real Time Traffic Information
You can save up to 20 different routes and check them out with one click,
or type in a new route to learn the traffic live
--------------------------------