We are looking for:
Account Executive
Senior Account Executive
National Sales Manager
2018 Interns for Sales, Operations, or Accounting

What sets CoreTech apart from other equipment leasing companies is our team members and impeccable reputation. Are you unhappy with the ethics of your company and the promises made to you? Join our team, positions are available in Newport Beach, CA and remotely.
To learn more, please click here
---
www.coretechleasing.com
CoreTech specializes in assisting medium to large size companies throughout various markets including: Legal, Medical, Manufacturing, Education, Corporate and Semi-Conductor

Over 100 law firms trust CoreTech for their leasing needs,
why wouldn't you?



Wednesday, April 18, 2018
Today's Equipment Leasing Headlines

Winthrop Resources Goes to Evergreen Clause,
But History Catches Up to Them and They Settle
By Tom McCurnin, Leasing News Legal Editor
Types of Fraud
By Bernie Boettigheimer, CLFP
New Hires/Promotions in the Leasing Business
and Related Industries
Leasing Industry Ads---Help Wanted
Positions Available
Companies Who Utilize Evergreen Clauses
for Extra Lease Payments
Customer Relation Management Keeps Score Part II
Recommended CRM Templates
Sales Makes it Happen by Ralph Mango
Who's Surviving the "Retail Apocalypse"? Chart
Change in the number of retail stories 2007 - 2017 Statista
A Quiet Place/Blockers
The Shape of Water/Lady Bird/Ingrid Swedish Years
Films/Digital Reviews by Leasing News' Fernando Croce
German Shepherd Mixed (Medium Coat)
Minneapolis, Minnesota
The Largest Gathering of Business
and Commercial Brokers In the Country
News Briefs---
KeyCorp CEO Beth Mooney shares aspirational vision
with Key Equipment Finance employees
Congress could give bank shareholders a $53 billion gift
if Congress rolls back Dodd-Frank
Broker/Funder/Industry Lists | Features (wrilter's columns)
Top Ten Stories Chosen by Readers | Top Stories last six months
www.leasingcomplaints.com (Be Careful of Doing Business)
www.evergreenleasingnews.org
Leasing News Icon for Android Mobile Device
You May have Missed---
Poem
Sports Brief----
California Nuts Brief---
"Gimme that Wine"
This Day in History
SuDoku
Daily Puzzle
GasBuddy
Weather, USA or specific area
Traffic Live----
######## surrounding the article denotes it is a "press release," it was not written by Leasing News nor has the information been verified. The source noted. When an article is signed by the writer,
it is considered a "byline." It reflects the opinion and research of the writer.


Please send a colleague and ask them to subscribe. We are free
Email kitmenkin@leasingnews.org and in subject line: subscribe

[headlines]
--------------------------------------------------------------
Winthrop Resources Goes to Evergreen Clause
But History Catches Up to Them and They Settle
By Tom McCurnin
Leasing News Legal Editor
The Disclosure is an Abuse of the Evergreen Clause. Again.
Winthrop Res. Corp. v. Apollo Educ. Grp. Inc., No. 17-1448 2017 U.S. Dist. LEXIS 130825, at *1 (D. Minn. Aug. 16, 2017).
Fair Market Value (FMV) leases usually call for the lessee to return the equipment or pay the FMV. But what happens when there is a minor dispute as to some insignificant equipment? Today's case raises the question of how a lessor took advantage of when most of the equipment is properly returned and a minor portion could not be found. Should the lessor accommodate the lessee? Should the lessor try to negotiate the proper value of the equipment? Or should the lessor act aggressively and sue the customer to realize continued lease payments via the Evergreen Clause? And is there a history behind this maneuver?
Winthrop Resources is a Minnesota equipment lessor, located in Minnetonka; acquired by TCF Financial in 1997, a subsidiary of TCF Bank. Apollo Education Group is an Arizona corporation, and one of the largest for profit schools in the United States, University of Phoenix is just one of the schools it operates.
Between March and September, 2011, the Lessee signed three FMV lease schedules for ProLiant server equipment with sixty month maturities, with options to return the equipment or pay FMV. There were over 1,000 computers and related equipment. The aggregate lease stream was $10 million dollars and change. Apollo paid the three schedules according to terms, and returned the equipment, almost all of it, except a few minor pieces which could not be located.
When it couldn't find 2.6% of the equipment, it had the equipment appraised and tendered a $58,000 check. Winthrop apparently disputed the amount of the value of the equipment and returned the check. Rather than negotiate this relatively trivial amount, the Winthrop continued the leases via the Evergreen Clause. When Apollo didn't pay the additional lease payments (nearly $100,000 a month), Winthrop sued.
Apollo counterclaimed, basing the counterclaim on breach of contract, breach of the implied covenant of good faith and fair dealing, and unjust enrichment. What is fascinating about the counterclaim is that a Minneapolis attorney sued Winthrop three times, alleging that Winthrop had a practice of disputing the FMV and renewing the lease to continue the lease payments.
Probably believing that if you can't lick them, join them, Winthrop hired the same law firm for this suit against Apollo.
Apollo jumped all over Winthrop, attaching a video deposition of a former employee who testified that this was Winthrop's practice. In addition, Apollo attached the three lawsuits making the same allegations, believe it or not, filed by Winthrop's new attorneys. How embarrassing. Where did Apollo's lawyer uncover this goldmine?
Apollo then argued that the allegations of blowing off lessees to increase lease payments must be true, because (1) Winthrop's former employee said so; and (2) Winthrop's current counsel successfully alleged this to be true. Three times! I mean, after all, would attorneys lie?
Winthrop, in the present case, predictably filed a motion to dismiss. Winthrop went to great lengths to argue for pages upon pages that the lawsuits filed its present counsel were irrelevant and constituted an improper, indeed scandalous allegation, which of course served to emphasize those prior lawsuits and the video deposition even more which were publically filed for all to read. I would have thought that Winthrop would have wanted to wish these suits into the cornfield instead of emphasizing them.
Predictably the court denied the motion, except for one insignificant claim, and let the case proceed. The case plows no new legal ground, but is a lesson in customer service.
What are the takeaways here?
• First, Recognize a Good Customer — They are hard to come By. Perhaps AAA credit lessees are so easy to come by for Winthrop that it could afford to blow off this type of customer. I would think that if the customer paid the lessor over ten million dollars, a lessor might want to cut the customer some slack in the hopes of getting some repeat business. Nope, Winthrop sued. When Apollo wants to lease more equipment, do you think it will seek out Winthrop again? I don't think so. The fraction of the $58,000 that Winthrop disputed was probably less than a few thousand dollars of its residual.
▪ Second, Negotiate in Good Faith. Winthrop was dealing with one of the largest for-profit schools in the United States and the school just paid ten million dollars. The school did the right thing by returning the equipment and making a tender of what it considered to be the value of some fairly insignificant equipment. What did Winthrop do? It returned the money, renewed the lease citing the Evergreen Clause, and sued the customer. This is a head scratcher.
• Third, Be Mindful of Your Corporate Reputation. Allegations of poor business activity are highly publicized and make their way across media outlets quickly. The allegation that it did not negotiate the FMV to generate more residual fees was supported by their former employee and by hiring the law firm that made the allegations in the first place. All this suit did was un-bury the three lawsuits and the disastrous testimony of its former employee which was publically filed.

Winthrop v. Apollo Educ. Grp. (5 pages)
Winthrop Answer and CC Exhibits (247 pages)
Apollo Education Answer, Affirmative Defence, Counterclaims (26 pages)
Tom McCurnin is a partner at Barton, Klugman & Oetting in Los Angeles, California.
Tom McCurnin
Barton, Klugman & Oetting
350 South Grand Ave.
Suite 2200
Los Angeles, CA 90071
Direct Phone: (213) 617-6129
Cell (213) 268-8291
Email: tmccurnin@bkolaw.com
Visit our web site at www.bkolaw.com
Previous Tom McCurnin Articles:
http://www.leasingnews.org
Previous Tom McCurnin Articles:
http://www.leasingnews.org/Conscious-Top%20Stories/leasing_cases.html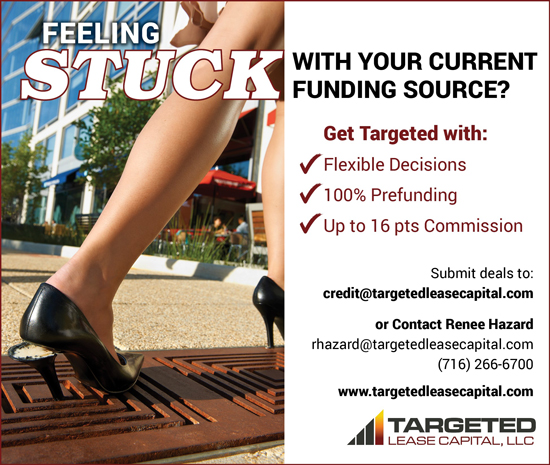 [headlines]
--------------------------------------------------------------
Types of Fraud
By Bernie Boettigheimer, CLFP
Methods of lease fraud are constantly evolving. Individuals perpetrating these frauds have studied our industry's practices and methods. Many of these frauds involve Vendors and Lessees who meet most of the screening criteria utilized by leasing companies - directory assistance listing, time in business, and physical storefronts. Lease Police, Inc. has identified the following general types of lease fraud:
Disguised Working Capital Fraud - In this scenario, a vendor presents himself as a legitimate seller of equipment; however, he is nothing other than someone soliciting for working capital loans. He will take a customer's current equipment and disguise it as his equipment and lease it back to the customer (the lessee). The vendor will keep 30% to 50% of the lease proceeds and will give the remainder to the lessee. This type of fraud can be very damaging and hard to detect, as many of the re-liquefied lessees will make payments for a while after funding. Most funders will experience a default rate between 10% to 40% with these transactions. Many of these vendors will "spread their paper" among several sources to further conceal their detection. Using LeasePolice.com, detecting these vendors is easy - just take note of excessive early termination activity.

Overpriced Equipment Working Capital Fraud - A vendor will overprice a piece of equipment and offer the debtor or lessee money back. For example, a vendor will lease a $5,000 computer for $30,000 and give the debtor or lessee $15,000 as an inducement to enter into the lease. This type of fraud will have higher loss rates over the portfolio life, but because the debtor/lessee has just received a "lump sum" from the vendor, they will make payments for a while. Using LeasePolice.com, detecting these vendors is easy - just take note of excessive early termination activity.
Product Representation Fraud - In this scenario, the vendor may offer a deal that is "too good to be true." It may involve a 100% money back guarantee, inflated promises on the equipment, or a "promise and disappear" scheme. These vendors appear to be tremendous engines of new leases. They can produce hundreds of new leases per month from the beginning of their existence. In most of these cases, the vendor is gone after one to two years, leaving funders an endless stream of litigation. Using LeasePolice.com, detecting these vendors is easy - just take note of a high number of recent inquiries for a newer vendor.
"Broken Up" Transaction Fraud - This type of fraud includes activity by Vendors and Debtors/Lessees who break up a larger deal into smaller pieces to avoid financial disclosure (without disclosing their other requests to the lenders). In most cases, those involved are aware of the application-only limits and apply for a large number of smaller transactions due to poor financial information. Imagine a $350,000 deal that is achieved by "splitting the transaction into five $70,000 transactions with five different funders. Some of these deals are further disguised by applying for corporation-only signatures - with no credit bureaus reports reviewed. In many cases, the debtor/lessee is already in distress and they fold under the higher debt levels. Using LeasePolice.com, detecting these lessees is easy - just take note of a high number of recent inquiries. Even corporation only transactions are shown in LeasePolice.com.
Past Due Account "Layoff" Fraud - This is one of the oldest and least reported types of fraud in the industry. A Vendor has an internal delinquent open account with a customer. They usually threaten the customer to either pay the past due balance or they will pick up the equipment. As an option, they offer the past due customer the option to convert their account into a lease. By converting the delinquent customer into a lease, they get paid by the equipment leasing company and the leasing company gets an almost instantaneous delinquency. Many of these deals show up as first payment defaults. All participants are legitimate companies and fraud is almost never suspected! Using LeasePolice.com, detecting these Vendors is easy - just take note of a high number of early terminations/defaults using the LeasePolice.com system.
General Misrepresentations By Vendors and Lessees - This general category includes activities such as submitting altered financial statements, hiding prior bankruptcies, hiding ownership, false references, misrepresenting used equipment as new, falsifying actual date of sale or delivery, equipment being sent to other locations without disclosure, concealing large judgments or liens, and leasing the same collateral twice. Using LeasePolice.com, detecting these transactions is easy. LeasePolice.com subscribers can report any suspicious activities and they will be posted in our data files for future review.



[headlines]
--------------------------------------------------------------
New Hires/Promotions in the Leasing Business
and Related Industries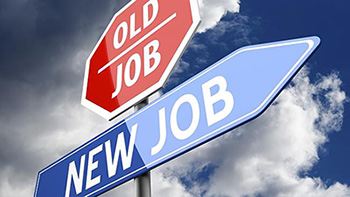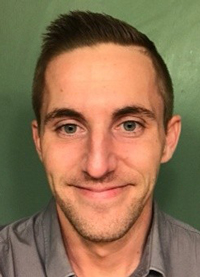 Brandon Bealer was promoted to Sales Development Representative, Connected Technology Group, GreatAmerica Financial Services, Cedar Rapids, Iowa. He joined the firm as Strategic Technical Analyst, august, 2016. Previously, he was Office 365 Ambassador, Experis (November, 2015 - August, 2016); Technical Consultant, GoDaddy (December, 2013 - October, 2015); Consultant, Store Manager, Managing Partner, Complete Nutrition (January, 2008 - July, 2013). Education: Bellevue University. Bachelor of Business Administration (BBA), Business Administration and Management. General.
https://www.linkedin.com/in/brandon-bealer-b1122a10a/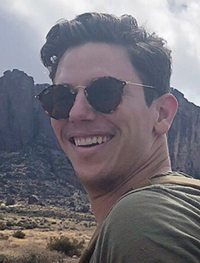 John Brozovic was promoted at Currency, Los Angeles, California. He joined the firm as Associate, October, 2017. He is based in Scottsdale, Arizona. Previously, he was Assistant Manager, Farnham Landscape (July, 2014 - August, 2016); Squad Leader Corporal of Marines, 1st Marine Division, Headquarters Battalion, Military Police Company, USMC, Camp Pendleton, California (February, 2008 - February, 2013). "I spent the majority of my time in the Marines advising foreign military and police units." Education: Texas Christian University, J.J. Neeley School of Business. Bachelor's Degree, Economics (2013 - 2017). Bachelors of Science in Economics with an emphasis on Financial Markets and General Business Minor.
https://www.linkedin.com/in/jgbrozovic/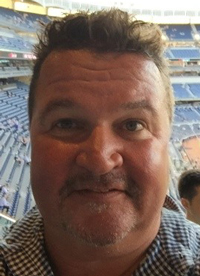 Sean Cokeley was hired as Director of Credit, Navitas Credit Corporation, Ponte Vedra Beach, Florida. Previously, he was Vice President, Credit, CIT (1999 - April, 2018). Education: University of North Florida. BBA, Management and Marketing (1988 - 1994). https://www.linkedin.com/in/sean-cokeley-241a208/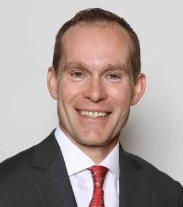 Tom Davidson was hired as Chief Financial Officer, Can Capital, White Plains, New York. Previously, he was Chief Financial Officer, Sierra Auto Finance (September, 2008 - April, 2018); Chief Capital Officer, Sierra Auto Finance/Driver Up (March, 2017 - April, 2018); Senior Managing Director, Capital Markets, GE Capital (September, 2000 - September, 2016); Vice President, Donaldson, Lufkin & Jenrette (June, 1997 - August, 2000); Senior Consultant, Arthur Andersen LLP (June, 1993 - June, 1997). Community Service: Volunteer: Co-chair, Triathlon Committee, Kids in Crisis (November, 2016 - Present); Executive Board Member, Sant Bani School (March, 2016 - Present). Executive Board Member, The Structured Finance Industry Group, Inc. (June, 2013 - May, 2015). Education: New York University, Leonard N. Stern School of Business. MBA, Finance, Accounting (1993 - 1996). Williams College, BA, Religion (1989 - 1993). Activities and Societies: Williams Outing Club; Head Ski Instructor.
https://www.linkedin.com/in/tom-davidson-60ab00/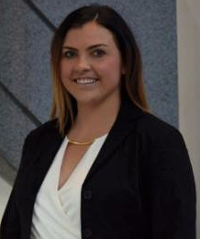 Corina DeOrnellis was promoted to Assistant Vice President, Capital Markets Operations Specialist, SunTrust Robinson Humphrey, Atlanta, Georgia. She joined the firm July, 2015, as Banking Officer, Equipment Finance Documentation Specialist. She joined GE Capital as Equipment Finance Intern, Commercial Sales/HR, July, 2013, after joining Dillards, as Sales Associate, Women's Shoes (September, 2012 - October, 2013); promoted at GE Capital, September, 2013, Sales Relationship Representative; promoted February, 2014, Transaction Support Specialist; promoted, December,2014, Document Liaison. She began her work experience, as Sales Associate, Hibbett Sporting's Goods (August, 2009 - February, 2010); Internship, Human Resources, Environmental Dynamics, Inc. (December, 2012 - February, 2013); Internship, Human Resources, Moberly Regional Medical Center (March, 2013 - May, 2013). Community Service: Volunteer: Care Giver, Tiny Treasures Preschool. MHS Freshman Academy, GE Capital (August, 2013). Speaker, Great Circle (September, 2013). YMCA. The Food Bank for Central & Northeast Missouri (May, 2014). Manager/Educator, JA Worldwide (May, 2017). Education: Master of Business Administration (MBA), Business Administration and Management, General (2012 - 2015). Central Methodist University, College of Liberal Arts and Sciences. Interdisciplinary Studies, Psychology, Sociology and Business (2011 - 2012). Moberly Area Community College, Associate of Arts (AA), General Studies (2008 - 2010). Westran High School (2009).
https://www.linkedin.com/in/corina-deornellis-mba-0049a23b/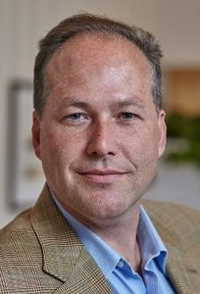 Mark Duncan, CFA, was promoted to Executive Vice President and General Manager, Commercial Finance Business, Hitachi Capital, Norwalk, Connecticut. He joined the company in 2014 as Vice President and General Manger, Structured Finance; promoted 2015, Senior Vice President and General Manager, Commercial Finance. He began his career in 1994 as Investment Analyst, Commercial Lending, GE Capital; promoted, 1996, Managing Director, Corporate Development/Mergers and Acquisitions. Education: Northeastern University, Graduate School of Business Administration, MBA, Finance and Investments. Activities and Societies: Beta Gamma Sigma Honor Society. Michigan State University, BA, Marketing, Eli Broad College of Business. CFA Institute (Association for Investment Management and Research). Chartered Financial Analyst Designation, Finance and Investments. https://www.linkedin.com/in/markcduncan1/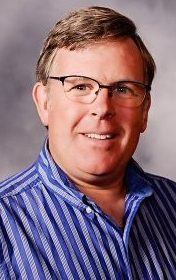 Paul Francis was promoted to Senior Accountant, KLC Financial, Minnetonka, Minnesota. He joined the firm October, 2017. Previously, he was Senior Consultant, Corporate and Small Business Consulting (October, 2002 - September, 2017); Tax Site Manager, Emerge Community Development (January, 2016 - Present) (Seasonal); Senior Accountant, Oggi Professional Services (2016 - 2017); Project Consultant, Robert Half Management Resources (2016); Controller/Accountant, Oggi Professional Services (2015); Program Planner (Sr. PP&C Analyst), Cray, Inc (2012 -2013); Sr. Project Analyst, Experts (2011 - 2012); Sr. Project Analyst, Manpower Professional (2008 - 2009); Consultant, Robert Half Finance and Accounting (2006 - 2008), Sergeant, United States Army Reserve (January, 1994 - December, 1995); Specialist US Army (August, 1987 - August, 1991) "When Paul is not working at KLC, he enjoys spending time with this family who are involved with a number of theater groups. Paul works with sound design and lighting for productions. He is also restoring a vintage car that he has owned for over 25 years." Community Service: Volunteer: Financial Officer, Lake Harriet Players (April, 2010 - April, 2011). Education: Eastern Michigan University, Bachelors, Marketing. 3.39 GPA. Keller Graduate School of Management, MPM, Project Management 3.66 GPA. Keller Graduate School of Management, MBA, business Administration. 3.73 GPA Graduate with Distinction.
https://www.linkedin.com/in/pauldfrancisjr/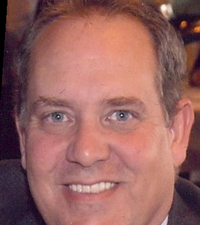 Dan Hampton was promoted to Vice President, Portfolio Management, Key Equipment Finance, Superior, Colorado. He joined the first April, 2003, as Senior Credit Officer; promoted, January, 2008, Vice President, Credit. He began his career as Senior Risk Officer, GE Capital fka: Safeco Credit, August, 1999. Education: Mesa State College. Bachelor of Business Administration (B.B.A.), Business Administration and Management, General (1982 - 1998). Loveland.
https://www.linkedin.com/in/dan-hampton-71087748/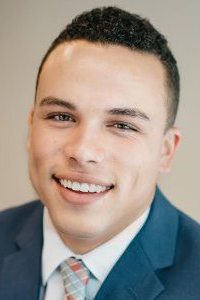 McKay Johnson was rejoined VFI Corporate Finance, Salt Lake City, Utah, as Business Development Officer. Previously, he was Account Executive, Unishippers (October, 2017 - April, 2018); Senior Business Development Officer, VFI Corporate Finance (May, 2013 - July, 2016); National Account Executive, Tetra Financial (April, 2013 - October, 2013). Community Service: Volunteer. First Aid Team, Red Cross Blood Service (May, 2013). Education: Salt Lake Community College, Business Management (2012 - 2013). Hillcrest High School, High School Diploma (2010 - 2012). Activities and Societies: Football, Basketball and Track. https://www.linkedin.com/in/mckay-johnson-92670286/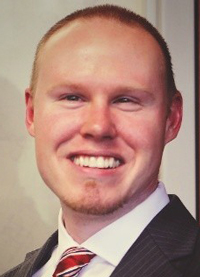 Joseph Kurth, Jr. was hired as Tax Manager, Navitas Credit Corporation, Mount Laurel, New Jersey. Previously, he was Tax Supervisor, ARI (July, 2017 - April, 2018). Prior, he was at Marlin Business Services Corp., starting August, 2011, as Sales Tax Accountant; promoted October, 2012, Senior Tax Accountant; promoted, July, 2014, Senior Property Tax Accountant; promoted, February, 2016, Sales and Property Tax Supervisor, Marlin Business Services Corporation. He began his career as Tax Accounting Intern, Duane Morris, LLP (January, 2011 - August, 2011); Cashier/Sales Associate, Dick's Sporting Goods (September, 2007 - August, 2009). Community Service: Office Assistant, Deborah Heart and Lung Center (September, 2005 - February, 2006). Education: Rutgers University, Camden, B.S. Accounting. 3.4 GPA. (2009 - 2011). Activities and Societies: Tau Epsilon Phi, Beta Alpha Psi, Accounting Society. Rowan College at Burlington County. Associates Degree, Business Administration. 3.7 GPA (2007 - 2009). Activities and Societies: Phi Theta Kappa, International Honors Society. https://www.linkedin.com/in/joseph-kurth-jr-20466735/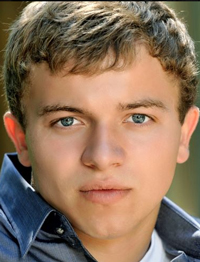 Ryan McLaughlin was hired as Business Development Representative for KLC Financial, Minnetonka, Minnesota. "Ryan focuses strongly on working with vendors and bankers and has built great relationships with many of them." Previously, he was Clerk, Hy-Vee (May, 2011 - December, 2016). Education: University of Minnesota, Duluth. Finance (2013 - 2017). Albert Lea High School (2009 - 2013). Activities and Societies: Bank, Baseball, Choir and Link Crew.
https://www.linkedin.com/in/ryanmclaughlin302/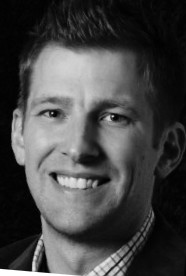 Wil Meggers was promoted to Vice President and General Manager, Connected Technology Group, GreatAmerica Financial Services, Cedar Rapid, Iowa. He joined the firm July, 2004, as Vendor Relationship Manager; promoted, January, 2007, Director, Sales Office Equipment Group; promoted, January, 2009, Vice President, Sales Communications and Data Group; promoted, April, 2012, Vice President and Managing Director, Communications and Data Group; promoted April, 2014, Vice President and General Manager, Communications Group; promoted, December, 2016, Vice President and General Manager, Communications and Data Group. Education: University of Iowa. BA. Computer Science (1997 -2001).
https://www.linkedin.com/in/wil-meggers-1b8405a/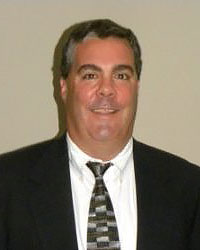 Paul Peterman was hired as Senior Underwriter, Siemens Financial Services, Malvern, Pennsylvania. Previously, he was Sr. Credit Analyst, PNC Equipment Finance (June, 2016 - March, 2018); Global Industry Rick Officer, DLL (June, 2009 - June, 2016); Credit Officer, De Lage Landen Financial Services (March, 2001 - November, 2004); VP, Risk, Wachovia, a Wells Fargo Company (June, 1996 - March, 2001); Senior Credit Analyst, CIT Group (1989 - 1996); Workout Officer, Fidelity Bank (October, 1986 - September, 1989. Education: Villanova University, BS, Economics (1982 - 1986). https://www.linkedin.com/in/paul-peterman-8a56a013/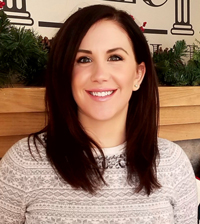 Erin (Kolkin) Rasmus was promoted to Account Manager, KLC Financial, Inc., Minnetonka, Minnesota. She joined the firm December, 2017. Previously she was Account Manager, Spruce Finance (October, 2013 - December, 2017); Legal Coordinator, Gurstel Chargo (April, 2012 - October, 2013. "When Erin is not a KLC, she enjoys spending my down time with her husband and three kids, mostly at the hockey rink, but also cooking and reading." https://www.linkedin.com/in/erinrasmus/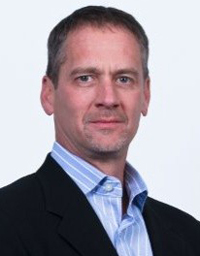 Bruce Trachtenberg was promoted to Senior Vice President, Global Asset Management and Remarketing, DLL, Wayne, Pennsylvania. He joined the firm in 2004 as Vice President and General Manager, Healthcare; promoted September, 2013 Vice President and General Manager Global Clean Technology. Prior, he was General Manager, Equipment Leasing, HealthCaptal Financial Group (2000 - 2004). VP, Business Development, GE Capital (1996 - 2000); Account Management, GE Healthcare (1989 - 1996); Account Manager, Baxter International (1986 - 1989). Community Service: Volunteer: Board of Directors, A Better Chance. Education: University of Rochester, BS, Biomedical Engineering (1981 - 1985). St. John's University, Master of Administration (M.B.A.), Marketing Management. https://www.linkedin.com/in/bruce-trachtenberg/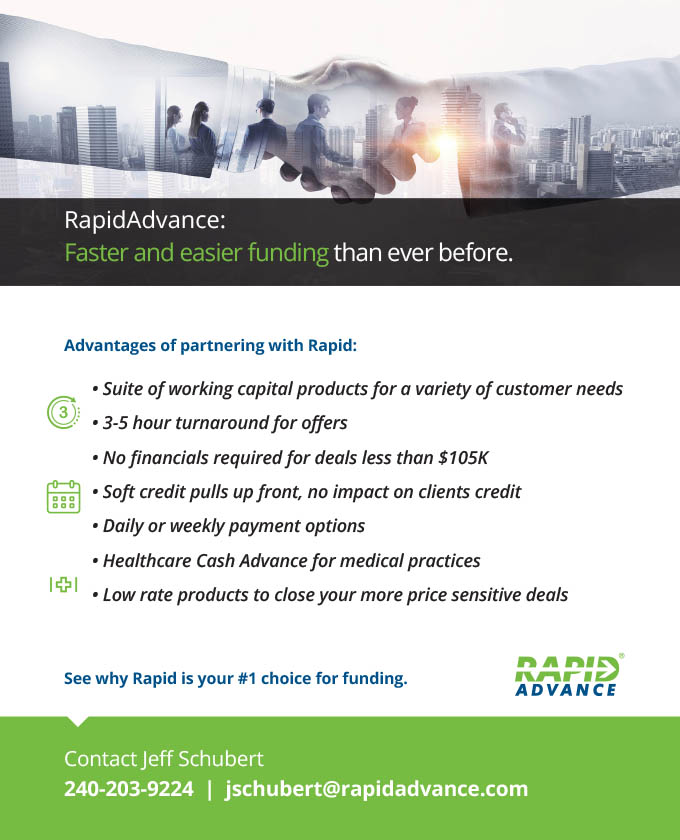 [headlines]
--------------------------------------------------------------
Leasing Industry Ads---Help Wanted
Now's the Time to Apply



We are looking for:
Account Executive
Senior Account Executive
National Sales Manager
2018 Interns for Sales, Operations, or Accounting

What sets CoreTech apart from other equipment leasing companies is our team members and impeccable reputation. Are you unhappy with the ethics of your company and the promises made to you? Join our team, positions are available in Newport Beach, CA and remotely.
To learn more, please click here
---
www.coretechleasing.com
CoreTech specializes in assisting medium to large size companies throughout various markets including: Legal, Medical, Manufacturing, Education, Corporate and Semi-Conductor

Over 100 law firms trust CoreTech for their leasing needs,
why wouldn't you?



[headlines]
--------------------------------------------------------------
Companies Who Utilize Evergreen Clauses
for Extra Lease Payments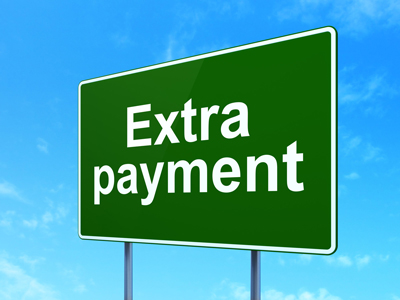 The list now includes Winthrop Resources, Minnetonka, Minnesota. It should be noted that some of the companies on this list are no longer in business. They are so noted. However, the people behind them are now at other companies. It is recommended that if you are competing with any of these entities to warn your client about their history, or at least, if they sign documents, to notify the lessor (and also to whomever they are making payments) 90 days before the termination date of your decision to purchase or return the equipment as is their contractional responsibility(shipping and where to ship or have it inspected to insure it is in general working condition). Most important, make sure you have a company signed purchase option that clearly
states the cost at the term of the lease.
Be wary of these Companies against which Leasing News has received complaints and/or have appeared in court cases regarding the abuse of extra lease payments.
ACC Capital, Midvale, Utah
Balboa Capital, Irvine, California
De Lage Landen, Wayne, Pennsylvania
IFC Credit, Morton Grove, Illinois
Jules and Associates, Los Angeles, California
LEAF Financial Group, Philadelphia, Pennsylvania
Marlin Business Leasing, Mount Laurel, New Jersey
Marquette Equipment Finance, Midvale, Utah
Mazuma Capital Corporation, Draper, Utah
Onset Financial, South Jordan, Utah
Pacific Western Equipment Finance, Cottonwood Heights, Utah
Republic Bank, Bountiful, Utah
Tetra Financial Group, Salt Lake City, Utah
Winthrop Resources, Minnetonka, Minnesota
[headlines]
--------------------------------------------------------------
Part II
Customer Relation Management Keeps Score
Sales Makes it Happen by Ralph Mango
Recommended CRM Templates
In our preamble, we outlined suggestions for CRM implementation that place the responsibility on leadership for clarity in defining roles and responsibility; essentially who does what and when to optimize the Client experience and the record keeping thereof. The procedures by which that may occur should be established with an eye toward minimizing selling time absorption while speeding the process without sacrificing control and compliance. Here are some suggestions that have proven to accomplish these goals:
The Client information must be precise – Legal Corporate Name, DBAs, complete addresses and contacts, including phone, email, Twitter, etc. The corporate hierarchy must be equally precise to facilitate internal reference selling once the parent or a subsidiary has been successfully acquired as a Client. The latter can be confirmed by an admin working with Sales to do so. This is also critical to the credit evaluation process and can improve the turnaround time when completed thoroughly.
Establish a checklist of required credit information to accompany the application. This can can evaluate the responsiveness of the credit process. As an object within the transaction record in the platform, that checklist can be identified as pending or complete, signifying when the turnaround clock started.
Clients have attrition. This mandates multiple contacts within the procurement and contract processes to assure continuity when a key Contact leaves in the midst of a contract negotiation. You should question any Client record that lacks multiple contacts and require multiple Contacts as a best practice.
Electronic contracting and signatures provide documentation and storage within the transaction and Client account records. This also provides an audit trail of redlining issues that may be accessed in future contract negotiations while documenting how long the Client's approval and execution processes take. Perhaps most importantly, the fully-executed Contract is automatically returned to the Client without manual involvement and is stored in the cloud. The productivity enhancements and internal control compliance cannot be overstated.
Mandate Sales Stage percentages by which to evaluate the progress – or lack thereof – of a transaction. Hold the account manager accountable for precisely managing those stages as soon as each is reached, rather than doing so once monthly. Memories are fresher and those details become recorded for the support teams to optimize as soon as they are accomplished. The sale progresses more quickly as a result. For example:

Qualified Interest – 20%
Proposal – 30%
Credit App received – 40%
Proposal Accepted – 50%
Contract Negotiations – 65%
Contract Negotiations Completed, Contract Sent – 75%
Signed Contract Received - 85%
Fully-executed Contract – 90%
Accounting closed – 100%



The required use of such Sales Stages may also improve the quality of pipeline assessments. MIS may include reports separated by each stage, for example, from Proposal, to Accepted Proposal, to Contract Negotiations, to Contract Sent, to Contract signed, to Closed. This facilitates measurement by Account Manager, by Sales Team and Sales Manager, by Business Unit, by Product, by lease vs loan, etc.


If desired and to include support teams, a similar continuum may be established as Support Stage %; for example, Credit Application received, Credit Approved, Special T&Cs, Legal-approved Contract, Booking to General Ledger, Progress Payment (if applicable), Disbursement, etc. This is highly customizable and the more time spent rationalizing how this may enhance operations flow, the better the result…again without consuming selling time.

Standardize into a template the essence of the call – whether an in-person visit, email, phone call, etc. – the call report. This is to be used whenever there is Client contact of any kind at any venue. The essence, without writing 'War and Peace,' should be the following:



Date, place
Attendees including their titles
Reason for the contact – briefly! Examples: "recap of needs and our benefit delivery;" "Preview of contract summarizing business issues;" "deliver legal-approved, execution-ready Contract for signature."
BRIEFLY…what happened.
Action items: who owes what to whom and deadlines.
Calendar next action/deadline. Teams should publish weekly calendars that identify the outstanding action items by owner, including the Client, and the attendant deadline. Managers should assure that these deadlines are not missed.



Synchronize Outlook to the CRM. Assuming most contact occurs via email, this saves considerable time contrasted to manual record-keeping.


Standardizations such as these provide routine and condense the transaction information required so that it may be easily and efficiently recorded, and viewable by anyone who has the need to know. As the requirements and process execution improves over time, the consumption of selling time reduces as well. Finally, as with all new requirements and processes, commit to training throughout the affected teams to assure the clear communication as well as the expectations regarding execution and timing.
Once training has been completed, verify compliance regularly as there are always stragglers.
These suggestions are by no means absolute. It has proven to improve operations, sales and the Client experience when such requirements have been implemented and when they are executed as expected.

Ralph Mango
Associate Leasing News Editor
732-642-5008
ralphmango@hotmail.com

Part I
http://leasingnews.org/archives/Apr2018/04_11.htm#crm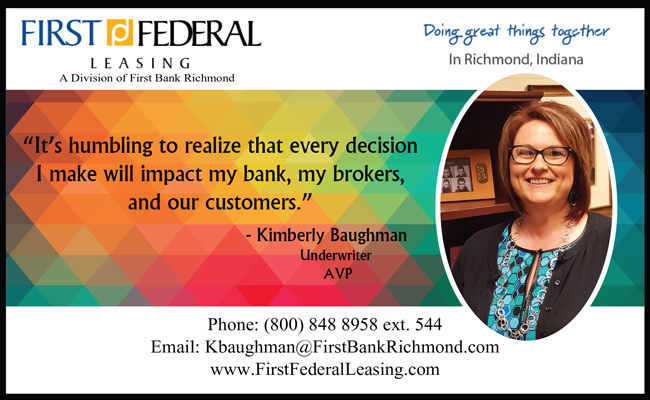 [headlines]
--------------------------------------------------------------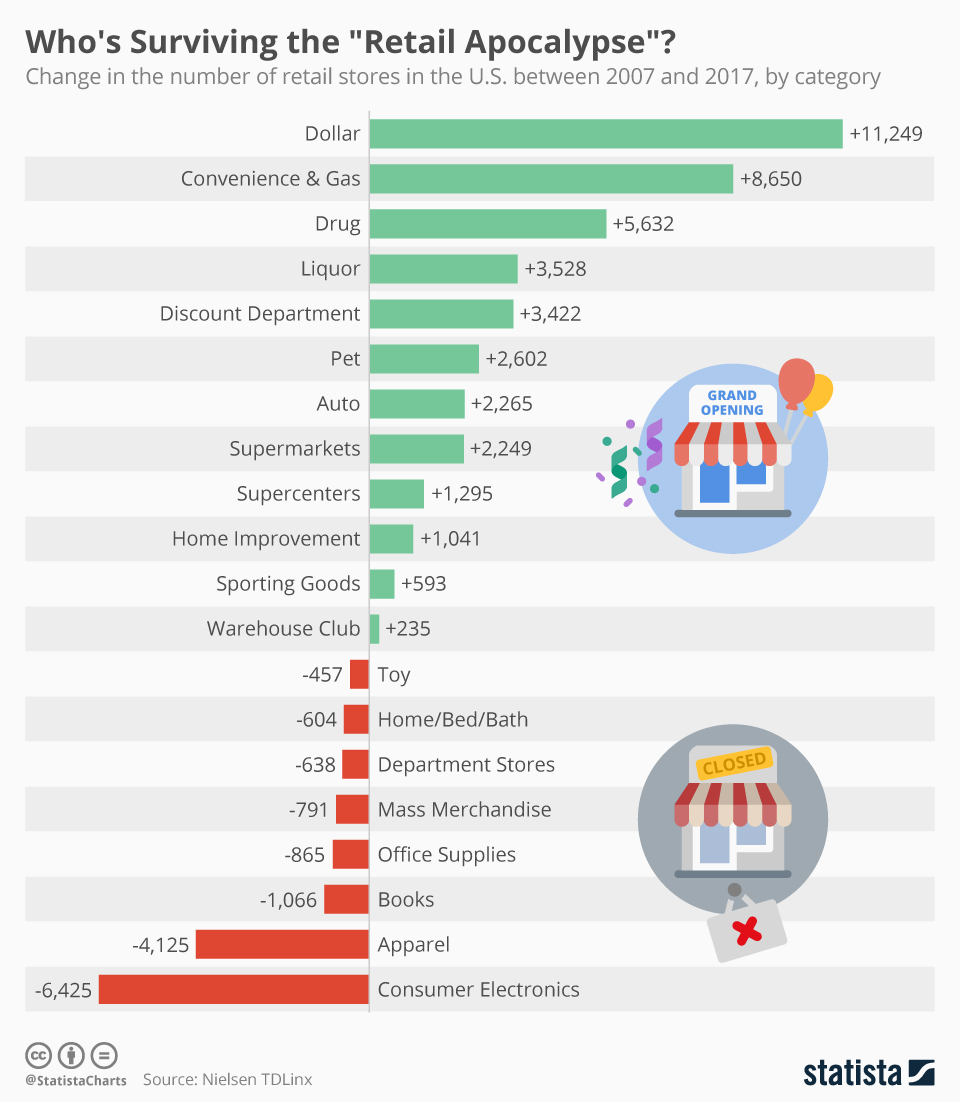 https://www.statista.com/chart/13550/change-in-retail-store-count-by-category/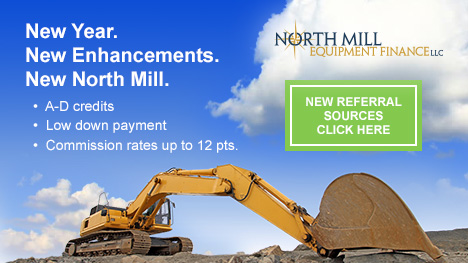 [headlines]
--------------------------------------------------------------
##### Press Release #############################
Element Fleet Issues US$1 billion of ABS Term Notes
through Chesapeake II

TORONTO, Ont., – Element Fleet Management Corp. (TSX:EFN)("Element" or the "Company"), a global leader in fleet management services, today announced that it has completed the issuance of US$1 billion of rated term notes through Chesapeake Funding II LLC ("Chesapeake II").
The offering was Element's first Chesapeake II issuance of the year and enjoyed strong demand that allowed the Company to increase the offering size while achieving attractive pricing spreads that were consistent with the previous year's offerings. As with prior transactions, participation in the issuance consisted of numerous repeat investors as well as investors new to the Company.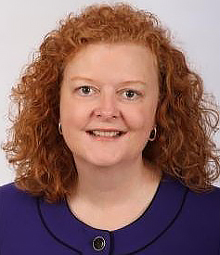 Karen Martin
EVP/Treasurer
Element Fleet Management Corp.
"We are pleased with the success of the offering which reflects our position as the largest and most frequent issuer of fleet ABS, the strength of our Chesapeake II platform and the high quality of our asset base," said Karen Martin, Executive Vice President and Treasurer. "We appreciate the continued support from our repeat ABS purchasers in addition to first-time participants in the platform," added Ms. Martin.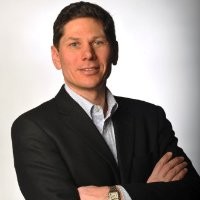 Dan Jauernig
Acting Chief Executive Officer
"The success of this latest ABS issuance, along with Element's strong investment grade credit ratings, speaks to the strength and stability of our core fleet business and funding programs and demonstrates our continued solid access to capital," said Dan Jauernig, Acting Chief Executive Officer.
BofA Merrill Lynch, BNP Paribas, Mizuho Securities and TD Securities acted as joint bookrunners for the term note transaction together with HSBC and National Bank of Canada Financial Markets as Co-Managers.

About Element Fleet Management Corp.
Element Fleet Management (TSX: EFN) is a leading global fleet management company, providing world-class management services and financing for commercial vehicle and equipment fleets. Element's suite of fleet management services span the total fleet lifecycle, from acquisition and financing to program management and remarketing – helping customers optimize performance and improve productivity. For more information, visit www.elementfleet.com.

#### Press Release ##############################

[headlines]
--------------------------------------------------------------
Fernando's View
By Fernando F. Croce
Tense suspense ("A Quiet Place") and riotous comedy ("Blockers") come to the big screen, while DVD releases offer Oscar winners and nominees ("The Shape of Water" and "Lady Bird"), along with a discovery for movie-buffs ("Ingrid Bergman's Swedish Years").
In theaters: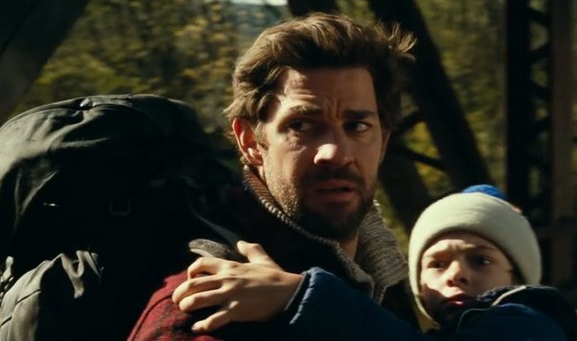 A Quiet Place (Paramount Pictures): Best known for his goofy supporting role in the show "The Office," John Krasinski surprises audiences with this tense suspense thriller, which he stars in as well as directed. Krasinski plays Lee Abbott, the head of a family scavenging for survival in a near future in which humanity is under attack by marauding creatures. Because the creatures have a developed sense of hearing to make up for their lack of eyes, Lee and his pregnant wife Evelyn (Emily Blunt), deaf daughter Regan (Millicent Simmonds) and son Marcus (Noah Jupe) have to move through the terrain in complete silence. They use sign language to communicate with each other, though their refuge becomes less safe as Evelyn goes into labor. An exercise in visual storytelling that should grip viewers from beginning to end.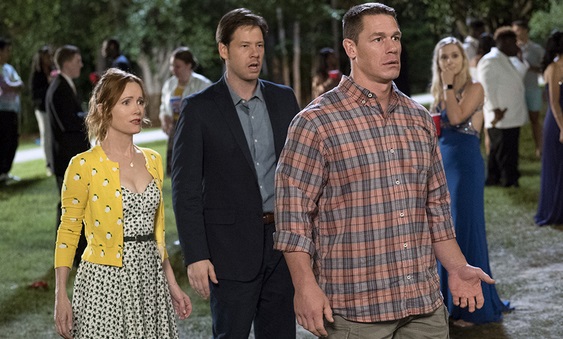 Blockers (Unitel Pictures): The raunchy-and-sweet tradition of teen comedies is alive and well in this riotous take on the gap between adolescence and adulthood, which makes for a promising directorial debut for screenwriter Kay Cannon ("Pitch Perfect"). The story follows the friendship of a trio of high-schoolers, Julie (Kathryn Newton), Kayla (Geraldine Viswanathan) and Sam (Gideon Adlon), who make a pact to love their virginity on prom night. Things get complicated when said pact is revealed to their respective parents, single-mom Lisa (Leslie Mann), free-spirited Hunter (Ike Barinholtz) and overprotective Mitchell (John Cena), leading to quite a wild night for everybody. Recalling earlier hits such as "American Pie" and "Superbad" but with a welcome female perspective, Cannon's film brings some hilarious and even touching twists to an often formulaic genre.

Netflix Tip: A guiding force in quality television for decades, Steven Bochco (1943-2018) was responsible for some of the most indelible shows of the 1980s and 1990s. So check out Netflix for some of his best work, which includes "Hill Street Blues" (1981), "L.A. Law" (1986), "Doogie Howser, M.D." (1989), and "NYPD Blue" (1993)..
On DVD: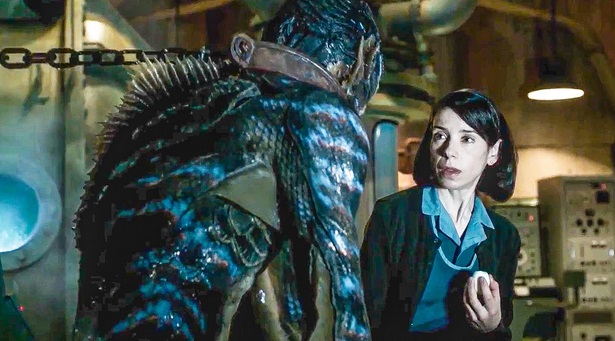 The Shape of Water (Fox): A cinematic fabulist capable of horror as well as delicacy, Guillermo del Toro ("Pan's Labyrinth") serves up another adult fairy-tale with this visually gorgeous and unusual love story, which scored a Best Picture Oscar. Set in the early 1960s, it tells the fanciful tale of Elisa (Sally Hawkins), a mute woman whose work cleaning a top-secret government laboratory brings her in contact with a mysterious amphibian creature from South America. As an unlikely bond grows between the two characters, a dark cloud in the form of a sadistic agent named Strickland (Michael Shannon) who's more interested in destruction than discovery. With the help of her friends, Elisa sets in motion a daring escape plan. With characteristically voluptuous attention to color and texture, Del Toro paints a vivid portrait of unconventional resistance and romance.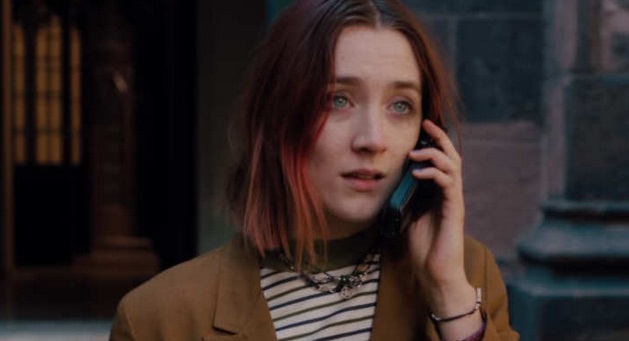 Lady Bird (A24): After becoming indie cinema's current sweetheart with her endearing appearances in such films as "Frances Ha" and "Mistress America," Greta Gerwig steps behind the camera with her first directorial effort, a warm and offbeat comedy-drama. Saoirse Ronan gives an Oscar-nominated performance as Christine, a young San Diego woman who dreams of leaving for more exciting places while frequently locking horns with her mother (Laurie Metcalf). Her unemployed father (Tracy Letts) is also an important part of her life, as is her love of musicals and a potential romance with a popular local boy (Lucas Hedges). Though the plot beats are familiar to anyone who's seen a coming-of-age story, Gerwig's autobiographical film breathes new life into them with a warmly vivacious touch. The results are generous and vibrant.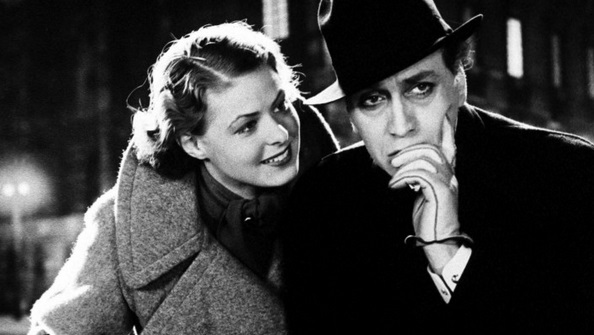 Eclipse Series 46: Ingrid Bergman's Swedish Years (Criterion): Heralded as one of classic Hollywood's greatest beauties, Ingrid Bergman had a career in Swedish cinema long before she captivated audiences with "Casablanca" and "Notorious." Previously overlooked by buffs, these films have been restored and assembled in this typically invaluable package from Criterion. Among them is "The Count of the Old Town," her 1935 debut, along with "Intermezzo," the romantic drama which first caught the eye of Hollywood. Also included is the moody thriller "A Woman's Face" which showcases a vicious side not usually seen in the Bergman persona, as well as the effervescent comedy "Dollar." Encompassing a wide variety of genres and moods, this set is a must-see for anyone who's ever been fascinated by this sparkling silver-screen legend.

[headlines]
--------------------------------------------------------------
German Shepherd Mixed (Medium Coat)
Minneapolis, Minnesota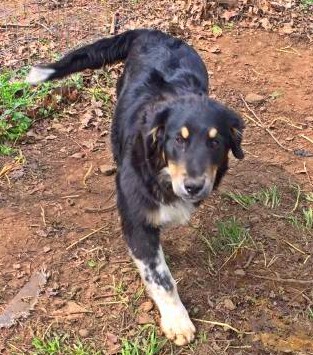 Granger
Male
55 lbs.
Bicolor
Age: 6 Months
Moderately Active
Indoor
Good with Dogs
Housetrained: yes
Adoption Fee: $425
Description:
Granger is just a young guy who is eager to be part of a family! He is a big fella at over 50lbs and only 6 months old!
Looking for an active sidekick? Looking for a best friend? Looking for the endless happiness and joy a dog can bring you? Granger is your boy!
He will be coming to MARS 4/21/18 and needs a temporary foster home, while we work to find a forever home. We cover all authorized medical expenses. You simply provide a safe, loving home!
Why not take this opportunity to make a huge difference in the life of a sweet dog who needs some help?
Contact us to find out how easy it is to get involved in foster care.
Please feel free to fill out an ADOPTION
http://www.midwestanimalrescue.org/forms/form?&formid=426
or FOSTER APPLICATION
http://www.midwestanimalrescue.org/forms/form?&formid=424
Midwest Animal Rescue & Services
P.O. Box 290073
Minneapolis, Minnesota 55429
(763) 503-4990
mars.apc.dept@gmail.com
Hours:
Monday - Closed
Tue-Fri 11 AM to 7:30 PM
Saturday 9 AM to 5 PM
Sunday 11 AM to 4 PM
Adopt-a-Pet by Leasing Co. State/City
http://www.leasingnews.org/Conscious-Top%20Stories/Adopt_Pet.htm
[headlines]
--------------------------------------------------------------
The Largest Gathering of Business
and Commercial Brokers In the Country
4th annual National Alliance of Commercial Loan Brokers Conference on October 16th - 18th at Doral in Miami.

FOR LENDERS: Meet over 800 commercial loan/ISO brokers at the largest conference dedicated to today's modern commercial loan and lease broker. Gain valuable relationships that will bring you new business and increase your deal originations.

FOR BROKERS: Meet over 150 funders, lenders and banks that offer multiple products to serve your clients such as: Equipment Financing, Equipment Leasing, SBA Lending, Merchant Cash Advance, Project Funding, Commercial Real Estate Lending, Fix and Flip Financing, Unsecured Lines of Credit, Alternative Financing, Asset Based Lending, Factoring, Purchase Order Financing and much, much more.

FOR ALL: Besides two days of valuable networking and eating great food, get a chance to play in our first annual Golf Scramble Tournament on a world famous PGA course. After that, sign up and play in our annual Texas Hold'em Poker Tournament Hosted by Rapid Advance. Get a chance to win $2,500 in our limited 70 seat game while enjoying free drinks and a professional cigar rolling station at hand.

Each of our events is designed for you to network while you're having the time of your life.

Don't wait: There are limited spots left for Golf and Poker.

To sign up please register here:
https://www.eventbrite.com/e/naclb-2018-registration-39232925737
[headlines]
--------------------------------------------------------------
News Briefs----

KeyCorp CEO Beth Mooney shares aspirational vision
with Key Equipment Finance employees
http://blog.keyequipmentfinance.com/keycorp-ceo-beth-mooney-shares-aspirational-vision-with-key-equipment-finance-employees
Congress could give bank shareholders a $53 billion gift
if Congress rolls back Dodd-Frank.
http://money.cnn.com/2018/04/16/investing/bank-stocks-deregulation-dividends/index.html

[headlines]
--------------------------------------------------------------

You May Have Missed---
How Many U.S. Dollar Bills are in Circulation?
Infographic by www.visulacapitalist.com
http://www.visualcapitalist.com/many-u-s-dollar-bills-circulation/
[headlines]
--------------------------------------------------------------
Baseball Poem---
1933, Reagan's voice carried him to Des Moines and WOC's larger sister station, WHO. Broadcasting over a new 50,000-watt clear-channel station that carried throughout the Midwest, Reagan became a well-known sports announcer whose specialty was creating play-by-play accounts of Chicago Cubs baseball games that the station received by wire.
Gene Autry poem by Jack Buck
--------------------------------------------------------------------------------
This is from a poem written by the famous radio announcer Jack Buck, the voice of the St. Louis Cardinals for over 50 years. This was written for Gene Autry's 83rd Birthday Party in 1990. There are many similarities to Ronald Reagan:
The Last Cowboy
As America grew
and headed west,
Gene Autry was thereand he was the best.
He tapped telegraph keys
then starred on the screen,
the greatest Saturday star
young eyes had seen.
He wore a white hat
and the kids always knew
he'd do the right thing
they wanted him to.
He could shoot at a target
and invariably hit it
while jumping a river,
and he sand as he did it.
He crooned "South of the Border"
and sang on Christmas morn,
the most glamorous cowboy
ever born.
His ride through life
is matched by no other,
a business tycoon,
yet everyone's brother.
He has enjoyed life to the fullest
and made our lives richer,
but he'd have traded it all
for a World Series pitcher.
We salute him today
and we'll love him tomorrow,
the last cowboy's life
was ours to borrow.
Little did he know
when he named his horse,
he was describing himself-
Champion, or course!
[headlines]
--------------------------------------------------------------

Sports Briefs---
Brett Favre failed his 'Monday Night Football' audition
https://nypost.com/2018/04/17/brett-favre-failed-his-monday-night-football-audition/
Roger Goodell Deposed In Colin Kaepernick Collusion Case,
QB Sat Through The Hearing
https://www.si.com/nfl/2018/04/17/roger-goodell-colin-kaepernick-collusion-case-hearing
It's Clear Now: Colin Kaepernick Will Not Be Signed
https://www.si.com/nfl/2018/04/17/colin-kaepernick-free-agency-dez-bryant-released-cowboys-contract
Just one QB spared in scout's scathing draft take: 'Cow on ice'
https://nypost.com/2018/04/17/one-draft-qb-spared-in-scouts-scathing-draft-take-cow-on-ice/
Aaron Rodgers Frustrated,
Emotional over Packers' Lack of Communication
https://bleacherreport.com/articles/2770958-report-aaron-rodgers-frustrated-emotional-over-packers-lack-of-communication
[headlines]
--------------------------------------------------------------


California Nuts Briefs---

Sonoma County wildfire survivors turn to modular homes
to accelerate rebuilding
http://www.northbaybusinessjournal.com/northbay/sonomacounty/8229816-181/sonoma-hybridcore-modular-housing-construction?ref=tsm
[headlines]
--------------------------------------------------------------



"Gimme that Wine"

http://www.youtube.com/watch?v=EJnQoi8DSE8
Innovation + Quality 2018 Announces Paul Draper
as Recipient of Lifetime Innovator Award
https://www.winebusiness.com/news/?go=getArticle&dataid=197908
Two people have been sentenced for participating
in several California heists
https://www.atlasobscura.com/articles/french-laundry-wine-stolen
The Best Wine Books, According to Sommeliers
http://nymag.com/strategist/article/best-wine-books.html
The Wine Group CEO talks expansion
to 'premium-plus' brands to reach millennials
http://www.northbaybusinessjournal.com/northbay/sonomacounty/8205077-181/brian-vos-the-wine-group
Wine Prices by vintage
http://www.winezap.com
http://www.wine-searcher.com/
US/International Wine Events
http://www.localwineevents.com/
Leasing News Wine & Spirits Page
http://two.leasingnews.org/Recommendations/wnensprts.htm

[headlines]
----------------------------------------------------------------
This Day in History
1631 - English colony of Massachusetts Bay granted Puritans voting rights and John Winthrop was elected the first governor of Massachusetts.
1675 - Kateri Tekakwitha (1656-80), a Mohawk-Algonquian, was baptized as Catherine. She was the first Native American proposed for sainthood in the Roman Catholic Church. Raised by an anti-Christian uncle after her parents died when she was four, when she was 19, she followed in her mother's footsteps and was baptized Christian. It is said she faced bigotry by Mohawks who opposed Christianity and saw it destroying their way of life. She was pious and refused to marry, taking a devout vow of perpetual virginity, further separating her from the Indian culture. It is said she lived a "life of great spirituality and asceticism." After her death at age 24, miracles were attributed to her and, in 1884, a plenary council of the Roman Catholic Church, meeting in the U.S., petitioned Rome for her canonization. The move was seen as a step to influence Indians to accept the church that accepted them as well as to recognize miracles attributed to her. Under the pontificate of Pope John Paul II, she was beatified in 1980 and canonized by Pope Benedict XVI on October 21, 2012. Various miracles and supernatural events are attributed to her intercession.
1689 – Bostonians rebelled against Sir Edmund Andros. He was the governor of the Dominion of New England during most of its three-year existence. At other times, Andros served as governor of the provinces of New York, East and West Jersey, Virginia and Maryland. His tenure in New England was authoritarian and turbulent, as his views were decidedly pro-Anglican, a negative quality in a region home to many Puritans. His actions in New England resulted in this overthrow.
1775 - Paul Revere, William Dawes and Samuel Prescott started at about 10pm to warn American patriots between Boston and Concord, Massachusetts of the approaching British. Revere never completed the ride as he was captured by the British. The poem only remembers the one rider. Henry Wadsworth Longfellow's poem about Paul Revere, published in 1861, was written to impress northerners during the Civil War of the necessity of fighting for liberty:
"One, if by land, and two, if by sea:
And I on the opposite shore will be,
Ready to ride and spread the alarm
Through every Middlesex village and farm
For the country fold to be up and to arm."
From Richard Shenkman's "I love Paul Revere whether he rode on Not:
President Harding worries about Paul Revere:
"Imagine for a moment in 1923, Al Capone is assembling an army of gun-toting henchmen in Chicago. (They will number 700 before he is through.) Cotton farmers in the South are sunk in depression. The Ku Klux Klan is on the rise. Newspaper headlines tell of corruption in the Veterans Bureau (the director has had to resign). Rumors in the capital hint of the coming Teapot Dome Scandal (Eventually two secretaries in the cabinet will go to jail, convicted of corruption.) But these are not the things that concern the president of the United Sates. What worries Warren Harding---touring the country on a campaign swing that will prove to be his last---is a recent attack on the legend of Paul Revere. An iconoclast had noted that Revere never completed the ride made famous by Longfellow. Before giving warning to Concord, Revere was discovered by the British and captured. They kept his horse, but released him, not knowing his mission, but wanting his horse as "tribute." Dawes horse fell during the long and rough trip and could not finish. Harding, however, told the crowd he didn't care. "I love the story of Paul Revere," the president intoned in his most presidential-sounding voice, "whether he rode or not." The fact is Paul Revere did ride, but it was Samuel Prescott who finished and actually made the warning known. The Minutemen were prepared for the British attack on April 19.
1818 - A regiment of Indians and blacks is defeated at the Battle of Suwanna, in Florida, ending the first Seminole War.
1829 - Birthday of Katherine Russell, Mother Mary Baptist (d. 1898), Newry, Ireland. She established homes in San Francisco for prostitutes, unemployed women, the aged and infirmed, and founded St. Mary's Hospital
in San Francisco. A House of Mercy for unemployed women opened in 1855, a Magdalene Asylum for prostitutes in 1861, and the home for the aged and infirmed in 1872. The daughter of a well-to-do family, she became a nun in her native Ireland. She headed a group of eight sisters sent to San Francisco to establish a convent and school. During a cholera epidemic, her order worked with the city to care for dependent patients at a government hospital. Religious problems arose and Mother Mary purchased the building and named it St. Mary's Hospital, the first Catholic hospital on the Pacific coast. Under her direction the convent opened branches and hospitals in several California cities.
1831 – The University of Alabama was founded. UA is the oldest and the largest of the public universities in Alabama. The General Assembly of Alabama established a seminary on December 18, 1820, named it "The University of the State of Alabama" and created a Board of Trustees to manage the construction and operation of the university. The board chose as the site of the campus a place which was then just outside the city limits of Tuscaloosa, the state capital at the time. The university's charter was presented to the first university president, Alva Woods, in the name of Christ Episcopal Church.
1839 - Violinist Frantz Jehin-Prume (d. 1899), the first musician of international reputation to choose Canada as his home, was born in Spa, Belgium. He made many successful concert tours of Europe and in 1863 was appointed "violinist of the king's own music" by Leopold the First of Belgium. Jehin-Prume later visited Mexico, then toured the US and Canada. He settled in Montreal in 1871, becoming a Canadian citizen. Jehin-Prume and his wife, the singer Rosita del Vecchio, played an important role in the development of Montreal's musical life. In 1891, he formed Quebec's first professional chamber music society. Jehin-Prume continued to give concerts and also was a prodigious composer. But in 1896, failing health forced him to reduce his activities. Frantz Jehin-Prune is considered one of the most accomplished musicians in Canadian history.
1847 - U.S. forces defeat Mexicans at Cerro Gordo in one of the bloodiest battles of the war, one of the turning points of the war. After
purchasing all the land from France, the Southwest was seized in
war with Mexico.
http://www.multied.com/mexican/cerramore.html
1856 - Senator J.B. Weller of California urged passage of a bill to authorize and facilitate the construction of a railroad and magnetic telegraph to the West.
1857 - Birthday of Clarence Darrow (d. 1938), at Kinsman, OH. American attorney often associated with unpopular causes, from the Pullman strike in 1894 to the Scottsboro case in 1932. At the Scopes trial, July 13, 1925, Darrow said: "I do not consider it an insult, but rather a compliment, to be called an agnostic. I do not pretend to know where many ignorant men are sure--that is all that agnosticism means."
1861 – Col. Robert E. Lee rejected an appointment to command the Union Army. The son of Revolutionary War officer Henry "Light Horse Harry" Lee III, Lee was a top graduate of the US Military Academy at West Point and an exceptional officer and military engineer in the US Army for 32 years. During this time, he served throughout the United States, distinguished himself during the Mexican-American War, and served as Superintendent at West Point. When Virginia declared its secession from the Union in April 1861, Lee chose to follow his home state, despite his personal desire for the country to remain intact and his opposition to slavery.
1864 - At Poison Springs, Arkansas, Confederate soldiers under the command of General Samuel Maxey capture a Union forage train and slaughter black troops escorting the expedition. The Battle of Poison Springs was part of broad Union offensive in the region of Texas, Louisiana, and Arkansas. General Nathaniel Banks had led a Yankee force through Louisiana in March and April, but a defeat in northwestern Louisiana at the Battle of Mansfield on April 8 sent Banks in retreat. Union forces nearby in Arkansas were moving towards Banks' projected thrust into Texas with the intention of securing southwestern Arkansas for the Federals. Union General Frederick Steele occupied Camden, Arkansas, on April 15. Two days later, he sent Colonel John Williams and 1,100 of his 14,000-man force to gather 5,000 bushels of corn discovered west of Camden. The force arrived to find that Confederate marauders had destroyed half of the store, but the Yankees loaded the rest into some 200 wagons and prepared to return to Camden. On the way back Maxey and 3,600 Confederates intercepted them. Maxey placed General John Marmaduke in charge of the attack that ensued. Williams positioned part of his force, the 1st Kansas Colored Infantry, between the wagon train the Confederate lines. The regiment was the first black unit in the army, comprised primarily of ex-slaves. The determined soldiers of the 1st Kansas stopped the first two Rebel attacks, but they were running low on ammunition. A third assault overwhelmed the Kansans, and the rout was on. Williams gathered the remnants of his force and retreated from the abandoned wagons. More than 300 Yankee troops were killed, wounded, or captured, while the Confederates lost just 13 killed and 81 wounded. Most shocking was the Rebel treatment of the black troops. No black troops were captured, and those left wounded on the battlefield were brutally killed, scalped, and stripped. The Washington Telegraph, the major Confederate newspaper in Arkansas, justified the atrocity by declaring "We cannot treat Negroes taken in arms as prisoners of war without a destruction of social system for which we contend."
1865 - Union General William Tecumseh Sherman and Confederate Joseph Johnston signed a broad political peace agreement at Durham Station, North Carolina. The agreement promised a general amnesty for all Southerners and pledged federal recognition of all Southern state governments after their officials took an oath of allegiance to the US. The new administration reneged on this and Sherman was roundly criticized publicly in drawing up the agreement that former President Lincoln and General Grant had instructed him to negotiate. The agreement was rejected by President Andrew Johnson and Sherman and Johnston were forced to reach a new agreement with terms virtually the same as those given Robert E. Lee.
1879 – After several relocations to reservations and resulting skirmishes with the Army, Standing Bear's eldest son, Bear Shield, was among those dead of starvation and disease. Standing Bear had promised to bury him in the Niobrara River valley homeland, so he left to travel north with about 30 followers. When they reached the Omaha Reservation in Nebraska, word of their arrival in Nebraska soon reached the government. Under orders from the Secretary of the Interior, Brigadier General George Crook had the Ponca chief arrested for having left the reservation in Indian Territory. Although the official orders were to return them immediately to Indian Territory, Crook was sympathetic to the Ponca and was appalled to learn of the conditions they had left. He delayed their return so the Ponca could rest, regain their health, and seek legal redress. Crook told the Ponca story to Thomas Tibbles, an outspoken advocate of Native American rights and an editor of the Omaha Daily Herald, who publicized the Poncas' story widely. The attorney John L. Webster offered his services pro bono and was joined by Andrew J. Poppleton, chief attorney of the Union Pacific Railroad. They aided Standing Bear, who in April 1879 sued for a writ of habeus corpus in US District Court in Omaha in the case known as United States ex rel. Standing Bear v. Crook. General Crook was named as the formal defendant because he was holding the Ponca under color of law. The judge allowed Chief Standing Bear to make a speech in his own behalf. Raising his right hand, Standing Bear proceeded to speak. Among his words were, "That hand is not the color of yours, but if I prick it, the blood will flow, and I shall feel pain," said Standing Bear. "The blood is of the same color as yours. God made me, and I am a man." On May 12, 1879, Judge Elmer S. Duffy ruled that "an Indian is a person" within the meaning of habeas corpus. He stated that the federal government had failed to show a basis under law for the Poncas' arrest and captivity. It was a landmark case, recognizing that an Indian is a "person" under the law and entitled to its rights and protection. "The right of expatriation is a natural, inherent and inalienable right and extends to the Indian as well as to the more fortunate white race," the judge concluded. The Army immediately freed Standing Bear and his followers. The case gained the attention of the Hayes administration, which provided authority for Standing Bear and some of the tribe to return permanently to the Niobrara valley in Nebraska.
1880 - Birthday of Samuel Earl "Wahoo Sam" Crawford (d. 1968), Wahoo, Nebraska. Wahoo Sam played in the Majors for 20 years with the Detroit Tigers, racking up a career batting average of .309. His record of 312 career triples still stands. He was inducted into the Baseball Hall of Fame in 1957.
1880 - A major tornado outbreak occurred from Arkansas to Michigan with 22 tornadoes rated F2 or greater. Three F4 tornadoes in Missouri did most of the killing with 68 people killed at Marshfield, Missouri. Another F4 tornado in Missouri was on the ground for 93 miles. 165 people were killed in this outbreak and over 500 were injured.
1899 - At age 26, John McGraw made his managerial debut with the Baltimore Orioles of the National league. McGraw leads them to a 5 - 3 victory over the New York Giants, a team he will later manage for more than 30 years.
1906 - Over 3,000 lives were lost in the San Francisco earthquake, subsequently measured at approximately 7.8 magnitude as the Richter Scale had not been invented yet, primarily due to the fire that practically destroyed San Francisco; some 10,000 acres were affected, as far as Mendocino, where farms near the coast actually fell into the ocean. While much damage was caused by the earthquake, it was the seventh Great Fire that burned for four days that contributed to the deaths. Hundreds, perhaps thousands of trapped persons died when South-of-Market tenements collapsed as the ground liquefied beneath them. The earthquake shock was felt from Coos Bay, Oregon, to Los Angeles, and as far east as central Nevada, an area of about 375,000 square miles, approximately half of which was in the Pacific Ocean. There were 135 aftershocks on April 18, and 22 on April 19.
http://memory.loc.gov/ammem/today/apr18.html
http://www.nytimes.com/learning/general/onthisday/big/0418.html
1913 - Birthday of American composer Kent Kennan (d. 2003), Milwaukee, Wisconsin.
1921 - Birthday of Barbara Hale (d. 2017), DeKalb, IL. Actor best known for her TV portrayal of Perry Mason's dutiful secretary Della Street.
1922 - Birthday of calypso music pioneer Lord Kitchener (d. 2000), born Aldwyn Roberts in Trindad and Tobago.
http://www.calypsoworld.org/noflash/artists-20.htm
http://www.nalis.gov.tt/Biography/History_LORDKITCHENER_PeopleOfTheCentury.htm
1923 - More than 74,000 fans attended Opening Day festivities as the New York Yankees inaugurated their new stadium. The stadium was built from 1922 to 1923 for $2.4 million ($33.9 million in 2016 dollars). The stadium's construction was paid entirely by Yankees owner Jacob Ruppert. Babe Ruth christened it with a game-winning three-run homer into the right-field bleachers. In his coverage of the game for the New York Evening Telegram, sportswriter Fred Lieb described Yankee Stadium as "The House That Ruth Built," and the name stuck. This Yankee Stadium was the home of 26 World Series championship teams; the New York football Giants from 1956-1974 that included the so-called 'greatest game ever played' – the 1958 NFL Championship between the Baltimore Colts and the Giants; boxing championship bouts, concerts, Jehovah's Witnesses conventions (see record attendance) and three Papal Masses. Over the course of its history, it became one of the most famous venues in the United States, also known as the Cathedral of Baseball. Yankee Stadium closed following the 2008 baseball season and the new stadium opened in 2009, across the street, adopting the "Yankee Stadium" moniker. The original Yankee Stadium was demolished in 2010 and the 8-acre site was converted into a park called Heritage Field, open to public baseball and softball teams.
1924 - Simon and Schuster, Inc. published the first "Crossword Puzzle Book."
1925 - The Woman's World Fair, in Chicago opened. The exhibits showed women's progress in major industries and professions and historians considered it as a landmark in the recognition of women's contribution to civilization.
1927 - Canadian composer and pianist Marian Grudeff (d. 2006) was born in Toronto. She and another Canadian, Ray Jessel, were engaged by producer Alexander H. Cohen to write songs for the musical "Baker Street," which premiered in Boston in December, 1964. After revisions, the show opened in New York the following February. "Baker Street," based on the story of Sherlock Holmes, was called one of the best musicals of the 1960's.
1929 - Red Nichols and his Five Pennies recorded the Glenn Miller arrangement of "Indiana" for Brunswick Records in New York City. Players included Benny Goodman, Gene Krupa and Jack Teagarden. There was a movie about the group called "The Five Pennies" starring Danny Kaye
http://www.duke.edu/~cfc/
http://www.redhotjazz.com/redn.html
https://www.imdb.com/title/tt0052809/
1936 - The singing cowboy, Gene Autry, records "Back in the Saddle Again," his signature song that he co-wrote with Ray Whitley. Members of the Western Writers of America chose it as one of the Top 100 Western songs of all time.
1939 - Announcer Red Barber called the action in the Brooklyn Dodgers' 7-3 loss to the New York Giants, marking the first time a regular-season Brooklyn game was broadcast on the radio.
1941 - Sidney Bechet, playing six instruments, records "Blues of Bechet," (Victor 27485)
http://www.lahamjat.com/video/moonoverharlem.html
1941 - Birthday of singer Wilson Pickett (d. 2006), Prattville, AL. A major figure in the development of American soul music, Pickett recorded over 50 songs which made the US R&B charts, many of which crossed over to the Billboard Hot 100. Among his best-known hits are "In the Midnight Hour" (which he co-wrote), "Land of 1,000 Dances," "Mustang Sally," and "Funky Broadway." Pickett was inducted into the Rock and Roll Hall of Fame in 1991, in recognition of his impact on songwriting and recording.
http://www.rockhall.com/hof/inductee.asp?id=167
1940 - Mike Vickers, saxophone player and guitarist with the British group Manfred Mann, was born in Southampton, England. Leader Manfred Mann, whose real name is Manfred Lubowitz, immigrated to England from South Africa in the early 1960's. His group became part of the "British Invasion" of the North American record charts with such hits as "Do Wah Diddy Diddy," "Pretty Flamingo" and "Mighty Quinn." After the demise of his group, Manfred Mann formed another band called Chapter Three in 1969. In the following decade, this evolved into Manfred Mann's Earth Band, a heavy metal group.
1942 - Birthday of Peter Kornel "Pete" Gogolak, Budapest, Hungary. The son of a physician, Gogolak came to the US with his family as a teen, following the Hungarian Revolution of 1956 and settled in upstate New York. He played college football at Cornell University as a place-kicker, where he was a member of Delta Upsilon Fraternity (Ralph Mango's Fraternity brother). He is generally regarded as the first soccer-style kicker in pro football as he was selected in the twelfth round of the AFL draft by the Buffalo Bills, bringing yet another innovation to the upstart league that had become known for its experimentation. In 1965, he scored 115 points and was selected by his peers as a Sporting News All-AFL player. He made 28 of 46 field goal attempts and connected on all 31 extra point attempts. In 1966, after playing two seasons for the AFL's Bills, he joined the NFL's Giants in May after playing out his option, sparking the "war between the leagues" and effectively expediting the subsequent AFL-NFL merger agreement in June. In 2010, the New York Giants announced that Gogolak would be included in the team's new Ring of Honor to be displayed at all home games in their new stadium.
1942 - The Toronto Maple Leafs completed the greatest comeback in Stanley Cup playoff history by defeating the Detroit Red Wings, 3-1, in Game 7 of the finals. The Leafs were down three games to none before they evened the series with 4-3, 9-3, and 3-0 victories.
1942 - 16 B-25 airplanes of the 17th Bombardment Group, 8th Air force, led by Colonel James Harold Doolittle, took off from U.S.S. Hornet, the first air raid to strike the Japanese homeland and provided a terrific boost to US morale. Up to that point, the war was going poorly for the US after the Pearl harbor attacks. Traveling low over the water, they dropped bombs on the cities of Tokyo, Kobe, and Nagoya, and then continued straight on until they ran out of fuel and crash-landed in the Chinese countryside. Fifteen aircraft reached China, but all crashed, while the 16th landed in the Soviet Union. All but three of the 80 crew members initially survived the mission. Eight soldiers were captured by the Japanese Army in China; three of those were later executed. The B-25 that landed in the Soviet Union was confiscated and its crew interned for more than a year. Fourteen complete crews, except for one crewman who was killed in action, returned either to the United States or to American forces. The damage to Tokyo was more psychological than physical and it cast doubt in Japan on the ability of its military leaders to defend their home islands. It also contributed to Admiral Yamamoto's decision to attack Midway, an attack that turned into a decisive strategic defeat of the Japanese Navy by the U.S. Navy. Doolittle, who initially believed that loss of all his aircraft would lead to his being court-martialed, received the Medal of Honor and was promoted two steps to brigadier general.
1943 - Traveling in a bomber, Japanese Admiral Isoroku Yamamoto, the mastermind of the attack on Pearl Harbor, is shot down by American P-38 fighters.
1944 - California experienced its worst hailstorm of record. Damage mounted to 2 million dollars as 2 consecutive storms devastated the Sacramento Valley destroying the fruit crop.
1944 - No. 1 Billboard Pop Hit: "It's Love-Love-Love,'' Guy Lombardo & His Royal Canadians. It is one of Lombardo's 26 No. 1 pop songs. Lombardo's is the only dance band to ever sell more than 100 million records.
1945 - Ernie Pyle was killed by enemy fire on the island of Ie Shima. After his death, President Harry S. Truman spoke of how Pyle "told the story of the American fighting man as the American fighting men wanted it told." He was buried in his hometown of Dana, Indiana, next to local soldiers who had fallen in battle. Pyle, born in Dana, Indiana, first began writing a column for the Scripps-Howard newspaper chain in 1935. Eventually syndicated to some 200 U.S. newspapers, Pyle's column, which related the lives and hopes of typical citizens, captured America's affection. In 1942, after the United States entered World War II, Pyle went overseas as a war correspondent. He covered the North Africa campaign, the invasions of Sicily and Italy, and on June 7, 1944, went ashore at Normandy the day after Allied forces landed. Pyle, who always wrote about the experiences of enlisted men rather than the battles they participated in, described the D-Day scene: "It was a lovely day for strolling along the seashore. Men were sleeping on the sand, some of them sleeping forever. Men were floating in the water, but they didn't know they were in the water, for they were dead." The same year, he was awarded the Pulitzer Prize for distinguished correspondence and, in 1945, traveled to the Pacific to cover the war against Japan.
1945 - The last German forces resisting in the Ruhr Pocket surrender. Field Marshal Model, commanding German Army Group B inside the pocket, commits suicide. About 325,000 German prisoners have been taken in this area by the Allied forces. Meanwhile, the US 9th Army captures Magdeburg and troops of US 3rd Army cross the Czechoslovakian border after a rapid advance.
1945 - DALY, MICHAEL J., Medal of Honor
Rank and organization: Captain (then Lieutenant), U.S. Army, Company A, 15th Infantry, 3d Infantry Division. Place and date: Nuremberg, Germany, 18 April 1945. Entered service at: Southport, Conn. Born: 15 September 1924, New York, N.Y. G.O. No.: 77, 10 September 1945. Citation: Early in the morning of 18 April 1945, he led his company through the shell-battered, sniper-infested wreckage of Nuremberg, Germany. When bl1stering machinegun fire caught his unit in an exposed position, he ordered his men to take cover, dashed forward alone, and, as bullets whined about him, shot the 3-man gun crew with his carbine. Continuing the advance at the head of his company, he located an enemy patrol armed with rocket launchers which threatened friendly armor. He again went forward alone, secured a vantage point and opened fire on the Germans. Immediately he became the target for concentrated machine pistol and rocket fire, which blasted the rubble about him. Calmly, he continued to shoot at the patrol until he had killed all 6 enemy infantrymen. Continuing boldly far in front of his company, he entered a park, where as his men advanced, a German machinegun opened up on them without warning. With his carbine, he killed the gunner; and then, from a completely exposed position, he directed machinegun fire on the remainder of the crew until all were dead. In a final duel, he wiped out a third machinegun emplacement with rifle fire at a range of 10 yards. By fearlessly engaging in 4 single-handed fire fights with a desperate, powerfully armed enemy, Lt. Daly, voluntarily taking all major risks himself and protecting his men at every opportunity, killed 15 Germans, silenced 3 enemy machineguns and wiped out an entire enemy patrol. His heroism during the lone bitter struggle with fanatical enemy forces was an inspiration to the valiant Americans who took Nuremberg.
1946 - MERRELL, JOSEPH F., Medal of Honor
Rank and organization: Private, U.S. Army, Company I, 15th Infantry, 3d Infantry Division. Place and date: Near Lohe, Germany, 18 April 1945. Entered service at: Staten Island, N.Y. Birth: Staten Island, N.Y. G.O. No.: 21, 26 February 1946. Citation: He made a gallant, 1-man attack against vastly superior enemy forces near Lohe, Germany. His unit, attempting a quick conquest of hostile hill positions that would open the route to Nuremberg before the enemy could organize his defense of that city, was pinned down by brutal fire from rifles, machine pistols, and 2 heavy machineguns. Entirely on his own initiative, Pvt. Merrell began a single-handed assault. He ran 100 yards through concentrated fire, barely escaping death at each stride, and at pointblank range engaged 4 German machine pistol men with his rifle, killing all of them while their bullets ripped his uniform. As he started forward again, his rifle was smashed by a sniper's bullet, leaving him armed only with 3 grenades. But he did not hesitate. He zigzagged 200 yards through a hail of bullets to within 10 yards of the first machinegun, where he hurled 2 grenades and then rushed the position ready to fight with his bare hands if necessary. In the emplacement he seized a Luger pistol and killed what Germans had survived the grenade blast. Rearmed, he crawled toward the second machinegun located 30 yards away, killing 4 Germans in camouflaged foxholes on the way, but himself receiving a critical wound in the abdomen. And yet he went on, staggering, bleeding, disregarding bullets which tore through the folds of his clothing and glanced off his helmet. He threw his last grenade into the machinegun nest and stumbled on to wipe out the crew. He had completed this self-appointed task when a machine pistol burst killed him instantly. In his spectacular 1-man attack Pvt. Merrell killed 6 Germans in the first machinegun emplacement, 7 in the next, and an additional 10 infantrymen who were astride his path to the weapons which would have decimated his unit had he not assumed the burden of the assault and stormed the enemy positions with utter fearlessness, intrepidity of the highest order, and a willingness to sacrifice his own life so that his comrades could go on to victory.
1946 - Lead vocalist Skip Spence (d. 1999) of Moby Grape is born in Windsor, Ontario.
1946 – Jackie Robinson made his minor league debut for the Montreal Royals, the International League farm club of the Brooklyn Dodgers, becoming the first black person to play Organized Baseball in the 20th century. Robinson smashed a home run and three singles on his way to winning the league batting championship.
1950 - The first transatlantic jet passenger trip is completed.
1950 - At Fenway Park, to the delight of 31,822 fans, Boston ripped Yankees starter Allie Reynolds with a five-run 4th inning to drive him from the game and take a 9 - 0 lead. But the Yankees scored four runs in the 6th off Mel Parnell and then, down 10 - 4, unloaded for nine runs in the 8th. Billy Martin became the first player in Major League history to get two base hits in one inning in his first game. Boo Ferriss, pitching in his last game, allowed the last two runs in the 9th inning as the Yankees chalked up a 15 - 10 victory, the biggest blown lead the Red Sox have ever had at Fenway Park until June 4, 1989 when they blew a 10-run lead at home.
1954 - Birthday of American composer Robert Greenberg, Brooklyn.
1956 - Top Hits
"Heartbreak Hotel/I Was the One" - Elvis Presley
"The Poor People of Paris" - Les Baxter
"Long Tall Sally" - Little Richard
"Blue Suede Shoes" - Carl Perkins
1957 - Army reserve Lieutenant Buddy Knox whose "Party Doll" was a recent Number One, is called up for six months of active duty. Roulette Records' A&R team, Hugo Peretti and Luigi Creatore rush Knox to the studio to cut over 20 songs to ensure his career does not stall while he's in uniform. It does anyway.
1958 – In LA, the Dodgers played their first game at the Coliseum in front of a crowd of 78,672. Carl Erskine won, besting Al Worthington and the SF Giants, 6-5. It was the Dodgers first home game in California after moving from Brooklyn the previous winter.
1959 - Birthday of Susan Faludi in Queens, NYC. Author and journalist. Known especially for her exploration of the depiction of women by the news media, she won the 1991 Pulitzer Prize for explanatory journalism. Her best known book is "Backlash, the Undeclared War against Women." She worked for the New York Times, San Jose Mercury, and Miami Herald among other newspapers and was managing editor of the Harvard Crimson when she attended that university.
1960 - Dr. William M. Chardack inserted a wire implant into the heart of Frank Henefelt, a cardiac patient, to test the invention by Dr. Chardack and engineer Wilson Greatbatch, both of Buffalo, NY, patented this day. The battery-powered pulse generator unit tested successfully and was implanted into Henefelt's abdomen. He lived for 2.5 years with the device. Swedish doctors first implanted a similar device in 1958.
1964 - Top Hits
"Can't Buy Me Love" - The Beatles
"Twist and Shout" - The Beatles
"Suspicion" - Terry Stafford
"Understand Your Man" - Johnny Cash
1965 - No. 1 Billboard Pop Hit: "Game of Love,'' Wayne Fontana & the Mindbenders.
1966 - 38th Annual Academy Awards celebration at the Santa Monica Civic Auditorium in Los Angeles. Bob Hope was the host, for the sixth time. He received a gold medal, the Honorary Award for unique and distinguished service to the film industry and the Academy. Other award recipients included Shelley Winters for her Best Supporting Actress role in "A Patch of Blue;" Martin Balsam, Best Supporting Actor for his performance in "A Thousand Clowns." The Best Actor Oscar went to my former Latimer Road neighbor in the Pacific Palisades, Lee Marvin ("Cat Ballou"); and Julie Christie picked up the Best Actress Oscar ("Darling"). The Oscar for the Best Music/Song from a 1965 movie was "The Shadow of Your Smile" from "The Sandpiper" (Johnny Mandel-music, Paul Francis Webster-lyrics). It's a good thing that the "Oscars" were being broadcast in color this night (the first time) because the Best Director and Best Picture winner was "The Sound of Music" (Robert Wise, producer and director).
http://www.infoplease.com/ipa/A0149013.html
1971 - The Diana Ross television musical special "Diana," featuring guest stars Jackson 5, Bill Cosby, and Danny Thomas, airs on ABC.
1972 - Top Hits
"The First Time Ever I Saw Your Face" - Roberta Flack
"I Gotcha" - Joe Tex
"Rockin' Robin" - Michael Jackson
"My Hang-Up is You" - Freddie Hart
1974 - James Brown, the 'Godfather of Soul," received a gold record this day for the single, "The Payback." Of the 44 hits that Brown would put on the charts over three decades, he received only one other gold record -- for "Get on the Good Foot - Part 1" in 1972. His biggest pop hits include: "I Got You (I Feel Good)" at number three in 1965, "Papa's Got a Brand New Bag" at number eight in 1965, "It's a Man's Man's Man's World" at number eight in 1966, "I Got The Feelin'" at number six in 1968 and "Living in America" at number four in 1986. This song was featured in the Sylvester Stallone film, "Rocky IV." He had been in and out of jail for spousal abuse and other ailments, but started the singing-dance craze imitated by all those followed him in R & B, including Michael Jackson.
http://www.funky-stuff.com/jamesbrown/
http://www.godfatherofsoul.com/
1975 - James Benton Parsons (1911-93) was appointed chief justice of the Illinois Supreme Court by President John F. Kennedy. He is the first African-American chief justice of a state supreme court.
http://www.jtbf.org/five_firsts/james_b_parsons.htm
1975 - Alice Cooper's first TV special, "Welcome to My Nightmare: The Making of a Record Album" airs.
1977 - No. 1 Billboard Pop Hit: "Don't Leave Me This Way,'' Thelma Houston.
1978 - The U.S. Senate approves the transfer of the Panama Canal to Panama.
1980 - Top Hits
"Another Brick in the Wall" - Pink Floyd
"Call Me" - Blondie
"Ride like the Wind" - Christopher Cross
"Honky Tonk Blues" - Charley Pride
1981 - British progressive rock band Yes announces its break-up. During its 13-year career, the group became one of the world's most popular exponents of intricate, mystical, symphonic rock, despite the fact that they only had one big chart hit, "Roundabout." It went to #13 in 1972. Of course, they reunite on numerous occasions over the years.
1981 – The longest professional baseball game in organized baseball history began at McCoy Stadium in Pawtucket, RI. The game was suspended at 4:00 the next morning and was finally completed on June 23. The Pawtucket Red Sox played the Rochester Red Wings for 33 innings, with eight hours and 25 minutes of playing time. 32 innings were played April 18/19 and the final 33rd inning was played June 23, 1981. Pawtucket won the game, 3–2. Future Red Sox Hall of Famer Wade Boggs drove in the tying run in the bottom of the 21st inning after a Rochester run. The PawSox included Marty Barrett and Rich Gedman who went on to star for the Boston Red Sox, while future Orioles Hall of Famer Cal Ripken, Jr played 3B for the Red Wings.
1983 - A suicide bomber kills 63, including U.S. Marines at the U.S. Embassy in Lebanon.
1983 - No. 1 Billboard Pop Hit: "Come on Eileen,'' Dexys Midnight Runners.
1985 - Tulane University abolished its 72-year-old basketball program, and shocked the college sports world with the announcement. The school said that charges of fixed games, drug use and payments to players contributed to the shutdown of the basketball program.
1985 - Wham's "Make It Big" LP is released in China, making it the first Western album to be released there.
1985 - Liberace breaks his own record at Radio City Music Hall, pulling in two million dollars for his latest engagement.
1987 - When her newest release reached the top of the Billboard chart, Aretha Franklin set a record for the artist with the longest gap between US #1 singles. It had been 19 years, 10 months from "Respect" (June 1967) to "I Knew You Were Waiting for Me" (With George Michael).
1987 - The Philadelphia Phillies' Mike Schmidt hit the 500th home run of his career with two outs in the sixth inning of a game against the Pittsburgh Pirates. The Phillies rallied to win, 8-6. Schmidt finished his career with 548 homers, seventh on the all-time list at the time.
1988 - Miles Davis played at the San Francisco War Memorial Opera House view the Original Poster for this event at Wolfgang's Vault.
http://www.wolfgangsvault.com/
1988 - Top Hits
"Get Outta My Dreams, Get Into My Car" - Billy Ocean
"Devil Inside" - INXS
"Where Do Broken Hearts Go" - Whitney Houston
"I Wanna Dance with You" - Eddie Rabbitt
1990 - Heavy snow blanketed the west central valleys and southwest mountains of Colorado with up to 18 inches of snow. Nine cities from the Mid-Mississippi Valley to the Middle Atlantic Coast Region reported record low temperatures for the date, including Fort Wayne, IN, with a reading of 23 degrees.
1992 - Albums by Def Leppard, Bruce Springsteen and Wynonna debut in the top four spots on Billboard's pop album chart. The albums are Def Leppard's "Adrenalize,'' Springsteen's "Human Touch'' and "Lucky Town'' and Wynonna's "Wynonna.'' (Wynonna Judd launches her solo career with the album and drops her last name to distance herself from her success as half of the mother-daughter duo, The Judds.)
1994 – Former and disgraced President Richard Nixon suffered a stroke that would end his life four days later.
1995 – Arguably, still the NFL's greatest QB, Joe Montana retired in front of a huge crowd at Justin Herman Plaza in San Francisco. In 16 seasons, 14 of which were with the San Francisco 49ers, he won four Super Bowls and was the first three-time Super Bowl MVP. He also held, at the time of his retirement, Super Bowl career records for most passes without an interception (122 in 4 games) and the all-time highest quarterback rating of 127.8. Montana was elected to the Pro Football Hall of Fame in 2000, his first year of eligibility, with teammate Ronnie Lott.
1995 – The Houston Post ceased publication after 116 years.
1998 - Country group Diamond Rio are inducted into the Grand Ole Opry. The band opens their performance with their first number one hit "Meet in the Middle.
2001 - The San Francisco Board of Supervisors committee approved a plan to give sex change benefits to city employees.
2003 - In four barricaded cottages in conquered Baghdad, Iraq, US troops find $656 million in US currency, in $100 bills stacked inside galvanized aluminum boxes sealed with blue strapping tape and green seals stamped "Bank of Jordan." On 22 April 2003, in the same Baghdad neighborhood, US troops would find another $112 million, similarly packed, hidden in seven dog kennels.
2004 - Blink-182 drummer Travis Barker opens a franchise of the popular restaurant chain Wahoo's Fish Taco in Norco, Calif.
2007 - The Supreme Court upheld the Partial-Birth Abortion Ban Act in a 5–4 decision.
2013 - Viacom lost a billion-dollar copyright infringement suit against YouTube. In November 2006, it was bought by Google for $1.65 billion.
NBA Champions:
1962 - Boston Celtics
Stanley Cup Champions:
1942 - Toronto Maple Leafs
1959 - Montreal Canadiens
1963 - Toronto Maple Leafs
-------------------------------------------------------------

SuDoku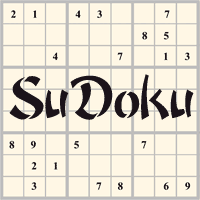 The object is to insert the numbers in the boxes to satisfy only one condition: each row, column and 3x3 box must contain the digits 1 through 9 exactly once. What could be simpler?
http://leasingnews.org/Soduku/soduko-main.htm
--------------------------------------------------------------

Daily Puzzle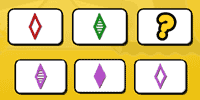 How to play:
http://www.setgame.com/set/puzzle_frame.htm
Refresh for current date:
http://www.setgame.com/set/puzzle_frame.htm
--------------------------------------------------------------


http://www.gasbuddy.com/
http://www.gasbuddy.com/GB_Map_Gas_Prices.aspx
http://www.gasbuddy.com/GB_Mobile_Instructions.aspx
--------------------------------------------------------------

Weather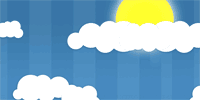 See USA map, click to specific area, no commercials
--------------------------------------------------------------

Traffic Live---
Real Time Traffic Information
You can save up to 20 different routes and check them out with one click,
or type in a new route to learn the traffic live
--------------------------------