Wednesday, April 3, 2019


Today's Leasing News Headlines
2019 Annual NVLA Conference Drives the Future
By Edward P. Kaye
American Association of Commercial Finance Brokers
Announces New Board Members
Developing Strong Leaders for the Commercial Equipment
Finance and Leasing Industry
By Scott Wheeler, CLFP
What Tom McCurnin Learned from 40 Years
in Banking and Leasing - Six Parts
The States Getting High of Marijuana Jobs
By Niall McCarthy, Statista
Aggregate Funding Sources - Updated
(Online: connects lessees, lessors, and vendors)
TimePayment™ Completes Acquisition
of LeaseQ
Online Tool Lets Taxpayers
Check the Status of Their Refund
Labrador Retriever
Riverside, California Adopt a Dog
David C. Lee, North Mill Equipment Finance
Opening Session AACFB Annual Conference May 3rd
News Briefs---
500 jobs chopped in wake of Fifth Third-MB deal
amount to close to 20 percent of MB Financial's workforce
Alliance of American Football suspends operations
just weeks into inaugural season
MIT and NASA created a futuristic ultra-flexible airplane wing
that could change the way we fly
Broker/Funder/Industry Lists | Features (wrilter's columns)
Top Ten Stories Chosen by Readers | Top Stories last six months
www.leasingcomplaints.com (Be Careful of Doing Business)
www.evergreenleasingnews.org
Leasing News Icon for Android Mobile Device
You May have Missed---
Poem
Sports Brief----
California Nuts Brief---
"Gimme that Wine"
This Day in History
SuDoku
Daily Puzzle
GasBuddy
Weather, USA or specific area
Traffic Live----
######## surrounding the article denotes it is a "press release," it was not written by Leasing News nor has the information been verified. The source noted. When an article is signed by the writer, it is considered a "byline." It reflects the opinion and research of the writer.


Please send a colleague and ask them to subscribe. We are free
Email kitmenkin@leasingnews.org and in subject line: subscribe


[headlines]
--------------------------------------------------------------
2019 Annual NVLA Conference Drives the Future
By Edward P. Kaye

ATLANTIC BEACH, FL — The 2019 annual conference of the National Vehicle Leasing Association (NVLA) took place March 27–29 at the One Ocean Resort & Spa in Atlantic Beach, Florida. Coming off last year's 50th anniversary honoring its past, this year's conference theme was "Drive the Future," an acknowledgement that times are changing and independent lessors need to change with them.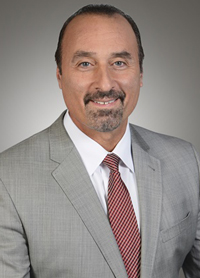 Tom Kontos, Industry staple Chief Economist at KAR Auction Services, gave his industry update, analysis, and forecast on the last day of the conference. His comments included the following:
All signs point to continued growth through the second quarter
The current economic expansion is expected to continue and not just die of "old age"
The Fed's pause in raising interest rates will prove to be significant in "keeping the economy rolling"
Predicting a recession based on 10 years of growth is short sighted
The strong labor market will continue to enable consumers to make timely auto payments
New vehicle sales will continue to be strong, close to the 17M 2018 number of new car sales. Trucks now make up 70% of new car sales in the U.S.
Auto dealers are holding on to trade-ins longer than they used to due to improved technology in inventory management
Used car values will have a tougher go in 2019 and 2020
Clearly the industry has turned a corner based on the conference's robust attendance, number of hotel rooms booked, and session participation.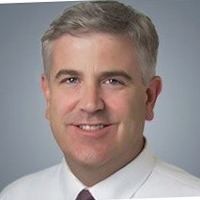 Conference Chair and President of Credit Union Leasing of America, Kenneth Sop, said, "I was pleased with the turnout this year. Our members are looking to keep current and the conference is one way they benchmark their businesses, network with peers, and see what's new in the industry."
Common challenges continue to be access to funding, choosing technology, finding effective sales people, and, as many in the industry are aging, exit strategies and succession planning. The program developed sessions to address each of these challenges and to steer company leaders in the direction of growth and profitability through new business lines supported by cutting edge affordable technology.
The conference kicked off with a networking reception and exhibitor meet and greet followed by a keynote speech sponsored by Toyota on elevating your business brand from Ryan Hart, Tournament Director for THE PLAYERS Championship which is based in nearby Jacksonville.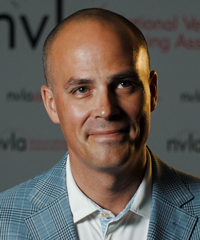 Ryan Hart
Mr. Hart shared his experience in the development of THE PLAYERS iconic brand supported by its trophy, theme music, and community involvement. "Be relentless in your pursuit to protect it," he stated. "It strengthens business relationships with both existing and prospective customers," he added.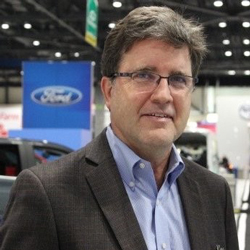 The conference opening presentation by Master of Ceremonies Charlie Vogelheim, the former editor of Kelley Blue Book, and VP at J.D. Power and Associates, discussed the viability of the flying car. His current focus is the cross section of where Silicon Valley intersects with the automotive industry. "There will be flying cars before there will be autonomous cars," he stated to a surprised group. Clearly captivating the audience, his presentation set the tone for what will drive the future of the industry.
Several forward focused sessions included turbocharging the credit process (automation or auto decisioning), integrating emerging technologies, ride sharing (leasing for Uber and Lyft), vehicle subscriptions, and utilization autonomous vehicles.
Not surprisingly, the future is here for many independent lessors who are reaching retirement age and, in an industry that is primarily family owned, they face unique challenges in succession planning. One robust session on ownership transfer brought together legal counsel, a CPA, and an investment banker to discuss challenges and strategies.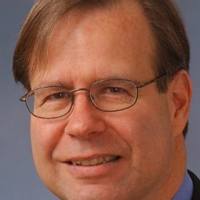 Steve Sherman of CrestMount Advisors, industry investment banker, said, "Now is a good time to sell," he stated. Understand the nuances of how a potential acquirer accounts for profits, have realistic expectations, and keep the "hassle factor" low, he advised the attendees.
One longtime lessor added his experience in successful tax planning that enabled him to transfer his business to the next generation tax free.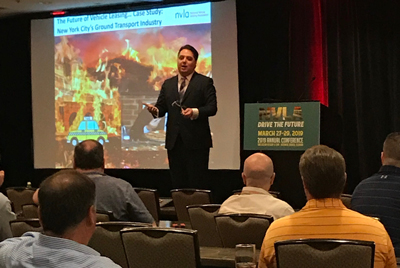 The closing session featured Matthew Daus, a transportation lawyer, City University of New York professor, and former New York City Taxi and Limousine Commissioner under Mayors Giuliani and Bloomberg. His session focused on the future of vehicle leasing in a rapidly evolving transportation technology world.
Stating there will be a lot of business opportunities for lessors in the future, he cautioned session attendees that the various and fragmented governmental regulatory agencies will likely delay any significant utilization of autonomous vehicles for the next 20 – 25 years!
The deep subprime leasing business, known as Lease Here Pay Here (LHPH) had a separate track of seminars as they did last year.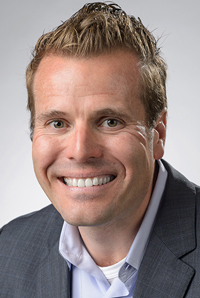 Nick Markosian of Markosian Auto, facing similar challenges as other lessors the program director, stated, "LHPH is expanding throughout the United States and this conference continues to be the preeminent national gathering of dealers and service providers to our industry. I was pleased with the quality of speakers, exhibitors, and attendees."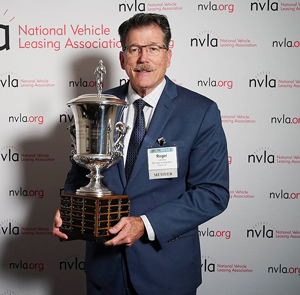 This year's Clemens Pender Award recipient was Roger Camping of RC Leasing in Phoenix, AZ. The Clemens Pender Award is the NVLA's highest honor. Growing his business from start up to Arizona's oldest independent vehicle leasing company over the past 38 years, Mr. Camping demonstrates the values of commitment, transparency, and success throughout his decades of service to the NVLA and the leasing industry.
The receptions, networking opportunities, quality speakers and attendees from the U.S. and Canada made this year's conference a success. Clearly, as the conference speakers stated numerous times, the industry is at a tipping point for future growth while only a few short years ago it's extinction was predicted by many. It was rewarding to see the optimism abound and this is what is likely to drive the future of automotive leasing.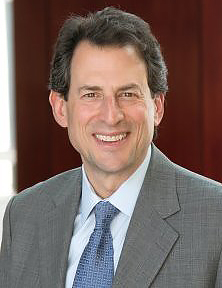 Edward P. Kaye, Esq.
Access Commercial Capital, LLC
President of Directors
The National Vehicle Leasing Association
(516)444-3621 Direct Dial
(800)571-3900 Toll Free
(516)213-1182 Fax
www.accesscapital.biz
www.unitedevv.com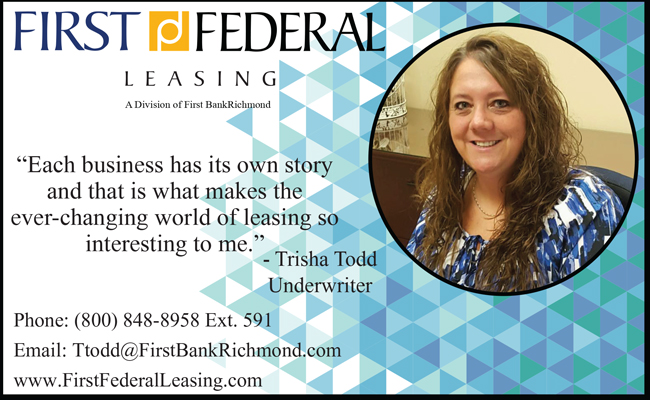 [headlines]
--------------------------------------------------------------
##### Press Release ############################
American Association of Commercial Finance Brokers
Announces New Board Members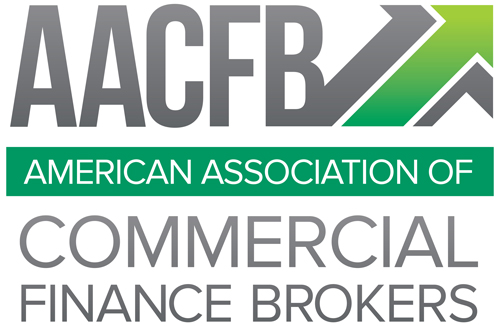 LOUISVILLE, KY. The American Association of Commercial Finance Brokers (AACFB) announces the election of three new members to its Board of Directors and the election of officers to the positions of President, President-Elect and Vice President. The newly elected Board members are Charles (Bud) Callahan, Jr., Laura Estrada and Teresa Thacker. The new officers are Paul Burnham, Cindy Downs and Carrie Radloff. They will begin their service in their new positions following the 2019 AACFB Annual Conference this May.
AACFB President, Sheri Bancroft, announced, "I am pleased to welcome our three newest members to our Board of Directors in addition to our new officers. They will each bring a diversity of perspectives to their positions, which will benefit the Board and the association as a whole."
Bud Callahan, BPB, CLFP is President of National Equipment Leasing, Inc., a brokerage based out of Indianapolis, Indiana. He started his career in the automotive industry after becoming a veteran of the Vietnam War. Prior to his current position, Bud served as Vice President and General Manager of Dellen Financial Corporation. He has been a member of the AACFB since 1994 and is a past president of the AACFB Board of Directors. Bud has served on several AACFB committees and is a regular presenter at AACFB conferences.
Laura Estrada is a vital part of the Covington, Georgia based Preferred Capital Funding, where she is involved in marketing, processing and closing different types of commercial loans with expertise in equipment and transportation. After graduating from the University of Georgia she worked for large companies in marketing and sales. Laura has held several board and committee chair positions with athletic and school organizations as well as her local Rotary Club. Preferred Capital Funding, Inc. became a member of the AACFB in 2014 and Laura been an active attendee and panelist at AACFB conferences.
Teresa Thacker is the Senior Credit Analyst and Loan Syndicator for Brahma Lending and Leasing based in Burley, Idaho. She came to Brahma five years ago when she started out in sales, making cold calls to acquire her client base. Teresa plays an important role in the training of all new employees and serves as a mentor to both employees and clients. Brahma Lending and Leasing became a member of AACFB in 2013. Teresa has been an active contributor to the association's online Community and regularly attends the AACFB Annual Conference.
Please join us in congratulating the 2019-2020 AACFB Board of Directors: Officers:
President - Paul Burnham, CLFP, El Dorado Commercial Finance
President-Elect - Cindy Downs, Heartland Capital Group
Vice President - Carrie Radloff, CLFP, American Financial Partners
Secretary/Treasurer - Jim Phelps, Capital Equipment Leasing, Inc.
Past President - Sheri Bancroft, Bancroft Leasing
Directors-at-Large:
Bud Callahan, BPB, CLFP, National Equipment Leasing, Inc.
Laura Estrada, Preferred Capital Funding, Inc.
Teresa Thacker, Brahma Lending and Leasing
About American Association of Commercial Finance Brokers (AACFB)
The American Association of Commercial Finance Brokers (AACFB) is the premier trade association empowering independent commercial finance brokers. The AACFB represents the expanding interests of its growing membership by providing best practice education and networking opportunities, while promoting a culture of ethics. For more information visit: www.aacfb.org.
### Press Release ###############################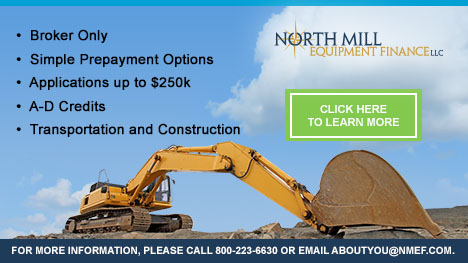 [headlines]
--------------------------------------------------------------
Developing Strong Leaders for the Commercial Equipment
Finance and Leasing Industry
By Scott Wheeler, CLFP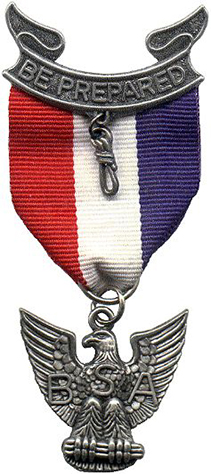 Eagle Scouts are well prepared for the unknown. They carefully plan, heed warning signs, and pack provisions for multiple situations.
Management teams throughout the commercial equipment leasing industry are taking their cue from the scouting handbook and are planning and preparing for the future. There are many opportunities on the horizon; however, there are also a few warning signs which cannot be ignored (ex: an inverted yield curve, a sudden, yet deep, drop in February leasing activity, lower than expected employment creation numbers in February). These signs may be anomalies, but they should not be ignored. My recent experience with industry participants has revealed some increases in delinquencies, especially among tougher credit portfolios (overall delinquencies remain relatively low by historical levels). Disparity between top sales reps and average sales reps continues to rise as the market demands high-quality, knowledgeable professionals to win the market's best available transactions.
Management teams are taking basic steps to improve their positions in the market and are preparing for a softening of the market. No one appears to be predicting a 2008 storm, nor is the timing of a "bump in the road" certain. However, many believe that a slowdown will occur at some point over the next six to eighteen months.
Below are a few steps that are currently being taken:
Collection teams are being expanded to handle an increase in delinquencies. One manager related that he expects their delinquencies to double over the coming year (even with the increase his delinquencies will be below the 25 year average). Over the past 8 years his company's delinquencies have been significantly low and his collection team had been significantly reduced. It's time to gear things up and to be prepared.
Funding partners and bank relationships are being reaffirmed. Past experiences have not been forgotten - capital partners are essential to weather even the smallest of disturbances. Long-term relationships are more important than 25 or 50 basis points.
Marketing teams are being strengthened with professionals who are capable of establishing key accounts, maximizing company profits, and strengthening the brand.
Technology is an investment that is being accelerated to gain efficiencies and to have better matrices as management tools to predict opportunities and forecast future challenges. (Inefficiencies will be exacerbated with any softening of the market.)
Processes are being re-evaluated for deficiencies. In recent years, many participants have cut processing corners to accommodate clients and increase production. Cutting corners are revealed as liabilities in even the smallest softening of the market and must be corrected.
The above steps are always strong management initiatives. Prepared companies are well positioned for all economic times and are able to outperform their unprepared or reckless competitors. Even a small softening of the market will, as in the past, eliminate less savvy companies in the industry. The free market works. Overly aggressive, underpriced participants will be forced to pull back or may be eliminated. Prepared, knowledgeable, savvy players will be positioned to step in and take up the slack. Preparation creates opportunity.
Scott A. Wheeler, CLFP
Wheeler Business Consulting
1314 Marquis Ct.
Fallston, Maryland 21047
Phone: 410 877 0428
Fax: 410 877 8161
Email: scott@wheelerbusinessconsulting.com
Web: www.wheelerbusinessconsulting.com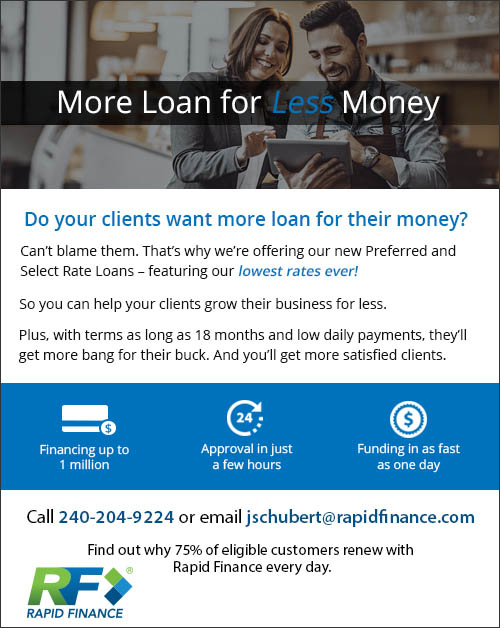 [headlines]
--------------------------------------------------------------
What Tom McCurnin Learned from 40 Years
in Banking and Leasing - Six Parts

Before retiring, Tom was asked by the editor to put down in writing what he has learned being a financial services lawyer for 44 years relative to business best practices. It took him several weeks, with re-writes. There were a number of topics about which he wrote. Leasing News has published 794 of his columns. Realizing that, I thought it would make an even 800 by putting his advice into six categories.
Kit Menkin, Editor

Part One

"Good Business Practices Matters"
I don't mean to sound preachy here, but best practices and business morals matter, at least for judges. I am personal friends with a half dozen judges, federal and state, and each one of them tells me the same story.
At the inception of the case, the judge wants to figure out who the good guys are and who the bad guys are, if that is possible. Because the judge only sees the lawyers, determining white hats from black hats is very difficult when bad clients hire good, reasonable lawyers. But trust me, at some point the judge will figure it out.
The leasing company's business practices and morality will be assessed on some level by the judge. This doesn't mean that if the company has shady business practices, it will always lose. What it does mean is that if the company has fair honest, conspicuous business practices, you may catch a break.
Also relevant to best practices is to understand the substantive law for the playing fields your company operates in, and operate within those confines.
So what are takeaways with good business practices?
▪ Pigs Get Fat, Hogs Get Slaughtered. Gordon Gekko was correct that greed is good, but conduct your business within the strict confines of the law and don't do anything stupid that would embarrass your company in front of the judge or jury.
▪ Take the High Moral Road. If you are operating outside the confines of the law, or trying to cheat your customers, this will be figured out and no amount of lawyering will save you.
▪ Why Try to Take Advantage of Customers When Repeat Business Is The Easiest Sale? The easiest sale you can make is to existing customers who were pleased with the experience. Forbes noted that selling to new customers costs 5-10 times more than selling to existing customers. Forbes also noted that repeat customers tend to spend 67% more than new customers. So treat existing customer with great reverence.
▪ Contract Documents Need to be Clear and Unambiguous. It is certainly worth mentioning that a key element in transparency and good business practices is your financing documents, which should be able to be easily understood by lay people. If your lawyer's argument is that the document was complicated enough that only the customer's lawyer could understand it, you may risk the possibility that the judge will view your incomprehensible documents negatively.
▪ Understand the History of Leasing. Those who do not learn history are doomed to repeat it. Whatever crazy deal you are working on has been done before. Reach out to senior people who might better understand the risks and rewards of your proposed deal.
▪ Understand the Substantive Law of the Commercial Code and Bankruptcy. Your company may or may not comply with every aspect of the UCC and Bankruptcy law, but that should be an informed decision. Don't make decisions in a vacuum. Your underwriters and risk managers should attend every seminar on the subjects. This does not mean that your senior staff needs to know every nuance of Bankruptcy and the UCC, but the risk manager's ability to spot issues will make decisions much easier.
▪ Not Every Customer Complaint is a Bad Practice. The contract documents form the basis of the deal. Assuming they are clear an unambiguous, they should be enforced without feeling guilty about it. I get that some customer don't read the documents and other customers have issues with their vendors. But these customer complaints should not translate to your company being tagged as a bad guy. As my dad liked to say, "You can't fix stupid." All that said, once the customer has admitted being stupid, you may want to consider throwing him a bone or putting some pressure on the vendor, if you can. It certainly doesn't hurt, it may earn a repeat customer, and if the matter goes into litigation, it will make you look good.
▪ Bad Practices Could Mean a Class Action. I've reported previously on a variety of financing companies which were subject to class actions, due to a pervasive practice of cheating customers. Such class actions could result in a payout of millions of dollars, destroying the wealth and reputation of your company.
The bottom line to business practices is that business morals matter. If the company is caught conducting inappropriate, unsavory, or sharp practices, the company may be looked on with some disfavor by the Court.
Tom McCurnin was a partner at Barton, Klugman & Oetting in Los Angeles, California. Effective March 31, 2019, he can be found hiking the Pacific Crest Trail, making traditional furniture, or in some crazy third world country.

[headlines]
--------------------------------------------------------------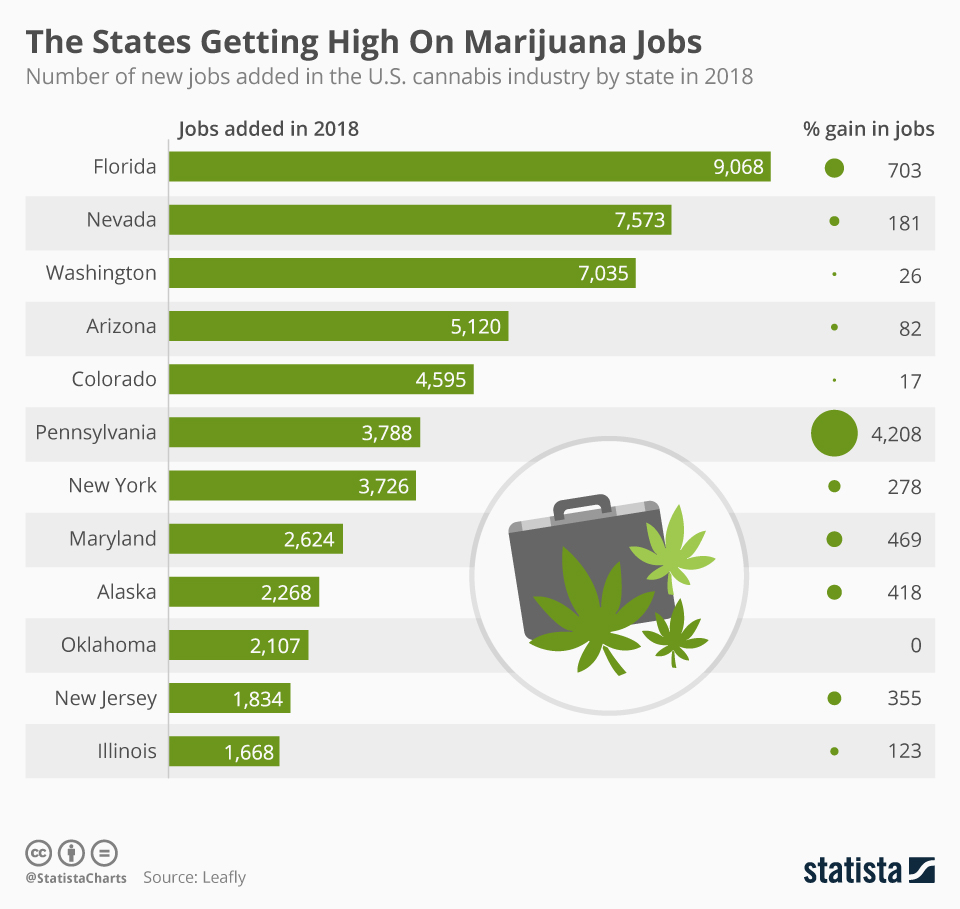 Note:
House Will Vote to End Federal Marijuana Prohibition within 'Weeks,' Key Chairman Says
https://www.marijuanamoment.net/house-will-vote-to-end-federal-marijuana-prohibition-within-weeks-key-chairman-says/
With marijuana legal for recreational use in 10 U.S. states and given the green light for medicinal use in another 34, jobs have experienced a noticeable boost. The Bureau of Labor Statistics refuses to count or report on job gains in the marijuana industry because it remains illegal at federal level. A new report from cannabis website Leafly states that an estimated 211,000 people are now employed in the industry full time while close to 100,000 other jobs indirectly depend on it. Putting that into perspective, the U.S. has 69,000 brewing workers while 52,000 have coal mining jobs. The sector is continuing to add jobs steadily and Leafly describes the trend as "America's hidden job boom."
The research states that the U.S. added 64,389 full time jobs in the marijuana sector in 2018, a 44 percent increase on the previous year, making it the fastest growing job sector in the U.S. at the moment. The industry is now worth more than $10 billion annually and the following infographic provides an overview of the states with the highest rates of job growth.
Florida added the most jobs in 2018 with 9,068 and Pennsylvania had the largest percentage increase at 4,208 percent. Pennsylvania had a mere 90 workers employed in marijuana at the beginning of 2018 and by December of last year, that had increased to 3,878. Even though California has been a trailblazer for the industry in recent years, it suffered upheavals in 2018 as it transitioned from an unregulated medical market to a regulated one which caused its total legal market size to dup. It is expected to rebound this year, however, and add another 9,500 jobs. Across the nation, jobs in marijuana are projected to grow 110 percent from 2017 to 2020.
By Niall McCarthy, Statista
https://www.statista.com/chart/17447/new-jobs-added-in-the-us-cannabis-industry-by-state/

[headlines]
--------------------------------------------------------------
Aggregate Funding Sources - Updated
(Online: connects lessees, lessors, and vendors)
These are online companies that connect via Financial Technology to funders of business loans, leasing, working capital, and other finance methods to secure credit approval that meet the criteria of the funder that they represent as well as being the most attractive rate and terms for the applicant.
The list is down to two; one licensed in California and one not. In 2000, there were 23 such companies. There are many alternate finance companies with many sources but they do not qualify as an Aggregate Funding Source.
These companies have several funders "where funders compete."

https://capfundnow.com/
Capfundnow is not licensed in California, according to the Department of Business Oversight. Zoominfo states they are located in Hauppauge, New York, with 11 employees.
This company appeals to vendors, sellers of equipment.

https://www.currencycap.com/
Currency Capital is licensed as CFL (Lender and Broker)


[headlines]
--------------------------------------------------------------
##### Press Release ############################
TimePayment™ Completes Acquisition
of LeaseQ

BURLINGTON, Mass. – TimePayment, an award-winning FinTech company, announced that it has acquired LeaseQ Inc. The acquisition adds immediate value to TimePayment's strategic focus of offering vendor partners a leading platform, differentiated product offerings, faster funding, and improved services. Additionally, LeaseQ delivers accretive originations volume and expanded funding capabilities to TimePayment's vendor business unit.
Founded in 2011, LeaseQ was the first online equipment financing marketplace to show multiple competing financing offers to prospective borrowers. The marketplace remains an innovative sales financing option for vendors who would like to provide both instant approvals and pricing transparency. The firm has grown quickly over the last three years, supporting vendors across more than a dozen vertical markets including some of the country's largest restaurant equipment and automotive supply vendors. LeaseQ's marketplace will continue to operate under the LeaseQ brand while the underlying technology is integrated into TimePayment's product offerings.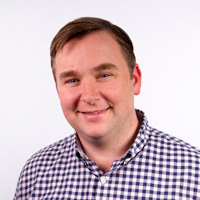 Jay Haverty, President and Chief Operating Officer, TimePayment, said, "Equipment vendors need a sales financing partner that brings speed and simplicity to their process while also delivering the modern and transparent customer experience that prospective borrowers have come to expect. With the LeaseQ acquisition, we accelerate delivery of differentiated features to TimePayment's SMB financing platform.
"Our combined platform provides vendors a point of sale application, approval, and closing experience powered by next generation technologies."
About TimePayment
TimePayment is a Boston-based FinTech company owned by affiliates of Fortress Investment Group, a leading, highly diversified global investment manager. Fortress is owned by SoftBank Group Corp. (TOKYO: 9984), a global technology investor focused on advancing the Information Revolution by forming long-term partnerships with the most superior companies in the information industry. TimePayment leads the industry with technology tools and capital that enables equipment sellers and financial intermediaries to offer fast, paperless equipment lease financing to their customers. The company's proprietary credit scoring and risk-based transaction model delivers competitive lease financing solutions across the credit spectrum; from Fortune 500 companies to small business start-ups. TimePayment proudly serves more than 100,000 active accounts with transaction sizes ranging from $500 to over $500,000. Learn more at www.TimePayment.com.
### Press Release ############################
[headlines]
--------------------------------------------------------------
### Press Release ############################
Online Tool Lets Taxpayers
Check the Status of Their Refund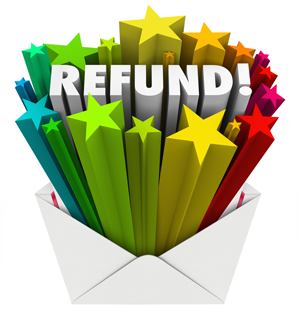 Taxpayers filing their tax returns to meet the upcoming tax filing deadline should know that the easiest way to check on their tax refund is to use Where's My Refund?. This tool is available on IRS.gov and through the IRS2Go app. The fastest way to get that tax refund is to use IRS e-File and direct deposit.
Taxpayers can use Where's My Refund? to start checking on the status of their tax return within 24 hours after the IRS receives an e-filed return. For a paper return, it's four weeks after the taxpayer mailed it.
The tool has a tracker that displays progress through three phases:
(1) Return Received
(2) Refund Approved
(3) Refund Sent
All a taxpayer needs to use "Where's My Refund?" is their Social Security number, tax filing status and the exact amount of the refund claimed on their tax return.
"Where's My Refund?" is updated no more than once every 24 hours, usually overnight, so there's no need to check the status more often.
Taxpayers should only call the IRS tax help hotline on the status of their tax refund if:
It has been 21 days or more since the tax return was e-filed
It has been six weeks or more since the return was mailed
When "Where's My Refund?" tells the taxpayer to contact the IRS
Taxpayers who owe should pay as much as possible to minimize interest and penalty charges. The taxpayers should visit IRS.gov/payments to explore their payment options.
#### Press Release #############################
[headlines]
--------------------------------------------------------------
Labrador Retriever
Riverside, California Adopt a Dog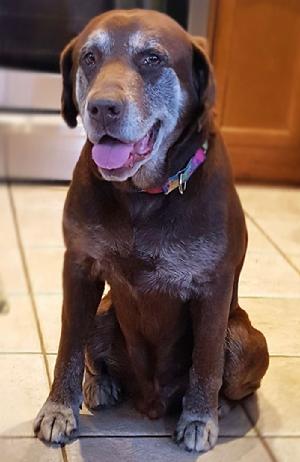 Patrick
Meet Patrick, an adorable, 9-year-old purebred Labrador Retriever. This beautiful boy is just as sweet as they come and we love his happy expression and smile. His sugar face is to die for! Patrick is just a wonderful easy going, typical Lab who loves everyone!
Patrick came to us from the shelter where he was listed a "Stray." No one came looking for him leaving him confused and alone. He was a shelter favorite and even shelter favorites have their time limit. Sadly, Patrick had to go and that is when we received a call to step in and help. One look at his sugar face and you can see why we did.
Once we jumped in to rescue this gorgeous boy, we became aware of how fabulous is really is. His temperament, despite his horrible journey, was intact and friendly. He wanted to please, love, and be a Lab. We knew someone out there would be extremely lucky to bring this angel home.
Though we already knew he was a prize, so friendly, wiggly, happy and was the best car ride buddy, we found out even more about his sweetness at his initial vet visit where he was perfect for his bath, grooming and ear cleaning. Everyone commented on how easy and cheerful Patrick was. He has stolen the hearts of everyone who's met him.
Patrick is exceptional. He's well behaved, and such a loving boy. He is calm but a lot of fun and has an infectious charm. He loves attention and being adored, pet, and snuggled by his humans but he equally loves meeting and being with all the other dogs. He is wonderful in the house, non-destructive, potty trained and using the doggie door. He is really such a good boy and will make a family so happy.
Patrick is great with other dogs and shares toys, beds, and is not food or toy possessive. We think Patrick would do great with another dog that is a good match for him. He'll also do great as a one and only in the right situation.
Patrick is very good on the leash and passes other dogs nicely, knows some commands, and is eager to please his people. He is really a pleasure to walk. Not to mention all your neighbors will comment on his adorable good looks!
Patrick has been fully vetted and given a clean bill of health. He is neutered, up to date on vaccines, and microchipped. He's all clean and shiny like a new penny just waiting to be picked up and adored! He is ready to come home with you!
This fellow is extra special. He will light up your life as well as your heart. He's a lovely purebred Labrador Retriever with so much to give.
Will he be yours? Please send your email to labsrock@indilabrescue.org
INDI LAB RESCUE
17130 Van Buren Blvd., #183
Riverside, CA 92504
About and Application:
http://www.indilabrescue.org/applicationfees.html
[headlines]
--------------------------------------------------------------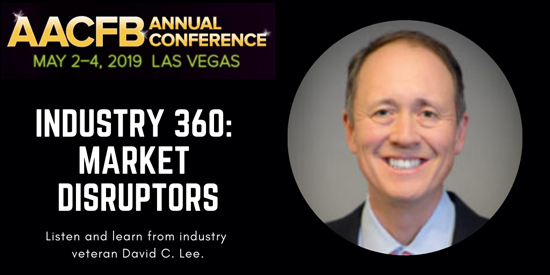 David C. Lee
Chairman and CEO
North Mill Equipment Finance
Join 30-year finance industry veteran, David Lee, Chairman and CEO of North Mill Equipment Finance on Friday, May 3rd for the opening general session of the 2019 AACFB Annual Conference and learn how YOU can learn and benefit from industry disruptors!
Exhibitors:
https://annualconference.aacfb.org/exhibitors
Agenda
https://annualconference.aacfb.org/agenda/at-a-glance
Registration
(Early Bird before 4/15/19)
https://annualconference.aacfb.org/registration
Caesars Hotel
https://annualconference.aacfb.org/travel-hotel/about-caesars
General Information
https://annualconference.aacfb.org/general-info-tab/general-info
Sponsors
https://annualconference.aacfb.org/sponsors
[headlines]
--------------------------------------------------------------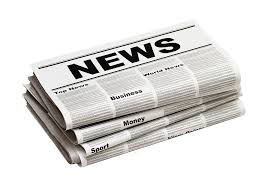 News Briefs----
500 jobs chopped in wake of Fifth Third-MB deal
amount to close to 20 percent of MB Financial's workforce
https://www.chicagobusiness.com/finance-banking/500-jobs-chopped-wake-fifth-third-mb-deal
Alliance of American Football suspends operations
just weeks into inaugural season
https://www.yahoo.com/sports/reports-alliance-of-american-football-folds-just-weeks-into-inaugural-season-165805452.html
MIT and NASA created a futuristic ultra-flexible airplane wing
that could change the way we fly
https://www.businessinsider.com/mit-and-nasa-create-flexible-airplane-wing-2019-4

[headlines]
--------------------------------------------------------------


You May Have Missed---
Recycling crisis: China rejects most of our plastic. Now what?
https://www.mercurynews.com/2019/04/02/recycling-crisis-china-rejects-most-of-our-junk-now-what/
[headlines]
--------------------------------------------------------------
Spring Poem
The down drop of the blackbird,
The wing catch of arrested flight,
The stop midway and then off: off for triangles, circles, loops of new hieroglyphs—
This is April's way: a woman:
"O yes, I'm here again and your heart
knows I was coming."
By Carl Sandburg (1920)
[headlines]
--------------------------------------------------------------

Sports Briefs---

Warriors clinch division with rout of Charlotte
https://www.pressdemocrat.com/sports/9449902-181/warriors-clinch-division-with-rout
Russell Wilson gives Seahawks deadline for new contract, per report
https://www.usatoday.com/story/sports/nfl/seahawks/2019/04/02/seattle-seahawks-russell-wilson-contract/3345436002/
[headlines]
--------------------------------------------------------------


California Nuts Briefs---
Bill to ease zoning rules near transit and jobs nears passage
California considers proposal to relax single-family zoning restrictions
https://www.mercurynews.com/2019/04/02/bill-to-relax-housing-restrictions-near-transit-and-in-job-rich-areas-xxx-first-hearing/
Warriors have already earned $2 billion from new arena
https://www.bloomberg.com/news/articles/2019-03-28/warriors-make-2-billion-from-new-arena-even-before-doors-open

The Sierra snow keeps piling up. Here's what it means for the state
https://www.sfchronicle.com/news/article/The-Sierra-snow-keeps-piling-up-Here-s-what-it-13735432.php

[headlines]
--------------------------------------------------------------



"Gimme that Wine"

http://www.youtube.com/watch?v=EJnQoi8DSE8
Agustin Huneeus Jr. stepping aside from running family wine
company amid charges in school bribing scandal
https://www.winebusiness.com/news/?go=getArticle&dataId=211868
Sold: Mystery Owner Nets $30 Million for Wine Stash
https://www.bloomberg.com/news/articles/2019-03-29/mystery-owner-to-sell-26-million-of-wine-at-hong-kong-auction?sfns=mo
St. Julian Winemaker & Vice President Nancie Oxley
Recognized as Distinguished Agriculture Alumni by Purdue University
https://www.winebusiness.com/people/?go=getPeopleArticle&dataId=211794


Free Wine App
https://www.nataliemaclean.com/mobileapp/

Wine Prices by vintage
http://www.winezap.com
http://www.wine-searcher.com/
US/International Wine Events
http://www.localwineevents.com/
Leasing News Wine & Spirits Page
http://two.leasingnews.org/Recommendations/wnensprts.htm
[headlines]
----------------------------------------------------------------
This Day in History

1783 - Birthday of Washington Irving at New York, NY. American author, attorney and one-time US Minister to Spain. Creator of "Rip Van Winkle" and "The Legend of Sleepy Hollow", he was also the author of many historical and biographical works, including "A History of the Life and Voyages of Christopher Columbus" and "The Life of Washington". Died at Tarrytown, NY, Nov 28, 1859.
1822 – Edward Everett Hale, American author, historian and Unitarian minister, was born in Boston where he died in 1909. He published a wide variety of works in fiction, history and biography. He used his writings and the two magazines he founded to advance a number of social reforms, including religious tolerance, the abolition of slavery and wider education.
1823 - Birthday of William March Tweed at New York, NY. New York City political boss, who's "Tweed Ring" is said to have stolen $30 million to $200 million from the city, quite a huge sum of money in its day. He died in his cell at New York's Ludlow Street Jail, Apr 12, 1878. Cartoonist Thomas Nast deserves much credit for "Boss" Tweed's arrests and convictions
1829 - James Carrington of Wallingford, CT, patented the coffee mill.
1837 - John Burroughs, American naturalist and author, was born at Roxbury, NY. "Time does not become sacred to us until we have lived it," he wrote in 1877. Died en route from California to New York, Mar 29, 1921.
http://memory.loc.gov/ammem/today/apr03.html
1848 - The Massachusetts legislature passed legislation enabling Boston to levy a tax for a public library. This created the funding model for all public libraries in the US. The Boston Public Library opened its doors in 1854.
1848 - First American public school opened in San Francisco. Thomas Douglas, a Yale graduate, became the first teacher with a salary of $1000. Trustees of the new district, however, soon abandoned it when they ran off to the gold fields.
1854 - First U.S. Mint in San Francisco opened on Commercial St.
1858 - Dr. Matthew Ricketts, first African-American state senator in the Nebraska Legislature, was born in Ricketts, KY. He was also the first African American to graduate from the University of Nebraska College of Medicine in Omaha. He died in 1917.
http://faculty.washington.edu/qtaylor/aa_Vignettes/ricketts_matthew.htm
1860 - The Pony Express began when the first rider left St. Joseph, Missouri. The following day another rider headed east from Sacramento, CA. For $5 an ounce letters were delivered within 10 days. There were 190 way stations between 10 and 15 miles apart, and each rider had a 'run' of between 75 and 100 miles. The Pony Express lasted less than two years, ceasing operation in October 1861, when the overland telegraph was completed. An ad in California newspaper read: "Wanted. Young, skinny, wiry fellows. Not over 18. Must be expert riders. Willing to risk death daily. Orphans."
1865 - Union forces occupied Petersburg, VA, one day after the Confederate evacuation. Lee's forces moved south but were blocked by Union Troops. After the withdrawal of Robert E. Lee's troops, the Confederate capital of Richmond and nearby Petersburg surrendered to Union forces. Richmond had survived four years of continuous threats from the North, but was destroyed by ravaging fires set by the Confederates not wanting the Union to capture any goods, and looters took what they could steal before the fire swept Richmond. On April 4, the city was toured by President Abraham Lincoln. On April 9, at Appomattox Court House, Virginia, General Robert E. Lee surrendered to General Grant. April 14th, ten days after touring the devastated City of Richmond, President Lincoln was assassinated. On May 10th, Confederate President Jefferson Davis was captured at Irwinville, GA. The Civil War was virtually ended, but would not be officially over until April 2, 1866.
1868 - Eyewitness account of a Hawaiian surfing on highest wave ever - a 50' tidal wave. Witnessed by Dr. Gerrit P. Judd.
http://hml.org/mmhc/mdindex/gpjudd1.html
http://www.zoominfo.com/Search/PersonDetail.aspx?PersonID=61525934
http://hotspotshawaii.com/nalostuff/May96/DrJudd.html
http://www.kualoa.com/history.htm
http://www.surfart.com/surf_culture/water10.htm
1882 – The outlaw Jesse James was killed by Bob Ford in St. Joseph, MO. James did not know that Bob Ford had conducted secret negotiations with Missouri Governor Thomas Crittenden. Crittenden had made capture of the James brothers his top priority, declaring in his inaugural address that no political motives could be allowed to keep them from justice. Barred by law from offering a sufficiently large reward, he had turned to the railroad and express corporations to put up a $5,000 bounty for each of them. After eating breakfast, the Fords and James prepared to depart for another robbery. They went in and out of the house to ready the horses. As it was an unusually hot day, James removed his coat, and then removed his firearms, lest he look suspicious. Noticing a dusty picture on the wall, he stood on a chair to clean it. Bob Ford shot James in the back of the head.
1888 - Known as the "Mother of the Blues," Gertrude "Ma" Rainey was born at Columbus, GA. She made her stage debut at the Columbus Opera House in 1900 in a talent show called "The Bunch of Blackberries." After touring together as "Rainey and Rainey, the Assassinators of the Blues," she and her husband eventually separated and she toured on her own. She made her first recording in 1923 and her last on Dec 28, 1928, after being told that the rural southern blues she sang had gone out of style. She died Dec 22, 1939, at Columbus, GA.
http://www.blueflamecafe.com/index.html
http://www.eyeneer.com/America/Genre/Blues/Profiles/ma.rainey.html
1893 - Guitarist William "Ragtime Millionaire" Moore, also known as "One Way," born Tappahannock, VA
http://www.earlyblues.com/essay_one_way.htm
1898 – Henry Luce was born in China. An American magazine magnate who founded "Time" magazine, he was called "the most influential private citizen in the America of his day." He also launched "Life", "Fortune", and "Sports Illustrated". In 1941, he declared the 20th century would be the "American Century". Luce died in 1967.
1904 - Birthday of Sally Rand, born Helen Gould Beck at Hickory County, MO. She is still talked about to this day. American actress, ecdysiast and inventor of the fan dance, which gained tremendous fame at the 1933 Chicago World's Fair. Died at Glendora, CA, Aug 31, 1979.
1906 - Barney Bigard was born Albany Leon Bigard in New Orleans. A jazz clarinetist who also played tenor sax, he was known for his 15 year tenure with Duke Ellington. He also played clarinet with the Louis Armstrong band.
http://www.earlyblues.com/essay_one_way.htm http://atj.8k.com/noartist/atjbigard.html
(I saw him play many times with Louis Armstrong and Cozy Cole's band, plus he played many Dixieland Clubs in Hollywood. I remember speaking with him between sets when I was a teenager in the late 1950's and early 1960's when I was a clarinet player myself. He was a very friendly person
and enjoyed visiting with him between sets.)
1907 – Iron Eyes Cody was born Espera Oscar de Corti in Kaplan, LA. He portrayed Native Americans in films. In 1996, his 100 percent Italian ancestry was confirmed by his half-sister. He died in LA in 1999.
1916 - Birthday of Boogie-Woogie piano player Kenny Kersey, Harrow, Ontario.
http://forums.allaboutjazz.com/printthread.php?t=1711
1916 - San Francisco's favorite newspaper columnist Herb Caen was born in Sacramento, California. His daily column of local goings-on and insider gossip, social and political happenings, painful puns and offbeat anecdotes—"a continuous love letter to San Francisco" - appeared in the San Francisco Chronicle for almost sixty years. On April 9, 1996, Herb Caen won a special Pulitzer Prize for his continuing contribution as a voice and conscience of the city. When he died February 1, 1997 in San Francisco, his funeral was one of the best-attended events in recent city history. He will never be replaced,
although former S.F. Mayor Willie Brown is doing an excellent job in every Sunday edition. I knew him well, but I bet every citizen in San Francisco he had met became his friend, too.
1922 – Joseph Stalin became the first General Secretary of the Communist Party of the Soviet Union.
1924 - Birthday of actress/singer Doris Day, born Doris Van Kappelhoff in Cincinnati, OH. She lives in Carmel Valley, and has a hotel that accepts
dogs: Cypress Inn.
http://www.dorisday.com/
1924 – Marlon Brando was born in Omaha. He is hailed for bringing a gripping realism to film acting, and is widely considered to be one of the greatest and most influential actors of all time. A cultural icon, Brando is most famous for his Oscar-winning performances as Terry Malloy in "On The Waterfront" (1954) and as Vito Corleone in "The Godfather" (1972), as well as influential performances in "A Streetcar Named Desire" (1951), "The Wild One" (1953), "Last Tango in Paris" (1972) and "Apocalypse Now" (1979). Brando was also an activist, supporting many causes, notably the Civil Rights movement and Native American causes. He died in 2004.
1926 – Astronaut Gus Grissom was born in Mitchell, IN. He was one of the original seven Mercury astronauts, the second to fly in space, and the first astronaut to fly in space twice. On Jan 27, 1967, Grissom was killed along with fellow astronauts Ed White and Roger Chaffee during a pre-launch test for the Apollo I mission at Cape Kennedy. He was the first of the Mercury Seven to die. He was also a recipient of the Distinguished Flying Cross and, posthumously, the Congressional Space Medal of Honor.
1927 - Harmonica player Little Junior Parker born West Memphis, AR
http://www.blueflamecafe.com/index.html
1930 - The fledgling film industry patted itself on its collective back this night at the Ambassador Hotel in Los Angeles. They were celebrating the 2nd Annual Academy Awards presentation for movies made during the 1928-1929 year. (Movies made during the 1929-1930 year were honored seven months later on November 5.) There were no 'officially' announced nominees; but there was a host for the evening's activities: Writer, director, producer William C. de Mille. No one ran away with all the awards either. The Best Director was Frank Lloyd for "The Divine Lady"; Warner Baxter was voted Best Actor for his role in "In Old Arizona", while Mary Pickford took home the Best Actress award for her part in "Coquette". Hanns Kräly penned the script for "The Patriot", winning the Best Writing award and the Best Picture of the year was "The Broadway Melody" produced by Harry Rapf.
http://www.infoplease.com/ipa/A0147930.html
1930 - The man who became known as World War II's "baby vet," Calvin Graham was born at Canton, TX, and enlisted in the Navy at the age of 12. As a gunner on the USS South Dakota, he was struck by shrapnel during the battle of Guadalcanal in 1942 but still helped pull fellow crew members to safety. The Navy gave Graham a dishonorable discharge, revoked his disability benefits and stripped him of his decorations, including a Purple Heart and Bronze Star, after discovering his age. Eventually, through congressional efforts, he was granted an honorable discharge and won back all but the Purple Heart. His benefits were restored in 1988. Graham died Nov 6, 1992, at Fort Worth, TX. [Sounds familiar…my father, Air Force S/Sgt Vincent A. Mango, left his Harlem home at age 15 and enlisted, serving nearly two years before they realized he was underage. They discharged him immediately, only to re-enlist when he turned 17 immediately after Pearl Harbor. He flew tail gunner in B-25s in Europe, including the diversionary bombing of Calais to draw German attention away from Normandy. He flew 66 missions…and he never received credit for the underage service. Ralph Mango.]
1933 - First Lady Eleanor Roosevelt informed newspaper reporters that beer would be served at the White House. This followed the March 22 legislation legalizing '3.2' beer.
1934 – Jane Goodall was born in London. An English primatologist, ethologist, anthropologist, and UN Messenger of Peace, she is considered to be the world's foremost expert on chimpanzees. Goodall is best known for her 55-year study of social and family interactions of wild chimpanzees in Tanzania.
1936 - Birthday of the fabulous blues organist Jimmy McGriff, Philadelphia, PA.
http://www.vh1.com/artists/az/mcgriff_jimmy/bio.jhtml
http://theatreorgans.com/grounds/groove/mcgriff.html
http://www.dougpayne.com/jmd6679.htm
1936 – Bruno Richard Hauptman was executed for the kidnapping and death of Charles Augustus Lindbergh, Jr., the baby son of pilot Charles Lindbergh. He was electrocuted in New Jersey State Prison.
1939 - "Mr. District Attorney" was heard for the first time on NBC radio. The serial about the 'champion of the people' was originally a 15-minute nightly program. In June of 1939, the program went to a half-hour weekly format. "Mr. District Attorney" aired until 1952.
1941 - Jan Berry was born William Jan Berry in LA. He and Dean Torrance were the early rock 'n' roll team, Jan & Dean, and cranked out hit after hit: "The Little Old Lady from Pasadena", "Dead Man's Curve", "Heart and Soul", "Linda", "Baby Talk", "Surf City". On April 12, 1966, Berry received severe head injuries in an automobile accident on Whittier Drive, just a short distance from Dead Man's Curve in Beverly Hills, two years after the song had become a hit. A story line was that he was upset about his breakup with his girlfriend. Berry was in a coma for nearly two months; he awoke on the morning of June 16, 1966. Berry died in 2004. http://www.jananddean.com
http://www.march19.com/janberry/jan-berry.htm
(I went to University High School with him, played pick-up bass a few times, I believe for Bruce Johnson.)
1941 - Birthday of lead singer for The Spinners, Philippe Wynne, Cincinnati, Ohio.
http://en.wikipedia.org/wiki/Philippe_Wynne
http://www.soulwalking.co.uk/Philippe%20Wynne.html
1942 – Japanese forces began their brutal assault at Bataan against the US and Filipino troops. This represented the most intense phase of Japan's invasion of the Philippines during the war. In January 1942, Japanese forces invaded Luzon and several islands in the Philippine Archipelago after the bombing of Pearl Harbor. The commander-in-chief of all Filipino and American forces in the islands, General Douglas MacArthur, consolidated all of his Luzon-based units on the Bataan Peninsula to fight against the Japanese invaders. By this time, the Japanese controlled nearly all of Southeast Asia. Bataan and Corregidor were the only remaining Allied strongholds in the region. Despite a lack of supplies, Filipino-American forces managed to fight the Japanese for three-months, engaging them initially in a fighting retreat southward. As the combined Filipino and American forces made a last stand, the delay cost the Japanese valuable time and prohibited immediate victory across the Pacific. The surrender at Bataan was the largest in American and Filipino military histories and was the largest United States surrender since the Civil War at Harper's Ferry. Soon afterwards, Filipino and American POWs were forced into the Bataan Death March. On the night of 12 March, General MacArthur, his family, and several USAFFE staff officers left Corregidor for Mindanao. MacArthur was eventually flown to Australia where he broadcast to the Filipino people his famous "I Shall Return" promise. 1942 - "People Are Funny" was first heard on NBC radio. Art Baker was the show's first host. Art Linkletter took over the popular program on radio in 1943 and later moved it to television.
1942 - Birthday of singer (Carson) Wayne Newton, born Roanoke, VA
http://www.nndb.com/people/397/000024325/
http://www.doney.net/aroundaz/celebrity/newton_wayne.htm
http://www.waynenewton.com/
1942 – Singer Billy Joe Royal was born in Valdosta, GA.
1944 - Birthday of singer Tony Orlando, New York, NY. Lead singer of Dawn, later known as Tony Orlando and Dawn: "Tie A Yellow Ribbon Round The Ole Oak Tree", "Sweet Gypsy Rose", "He Don't Love You", "Who's In The Strawberry Patch With Sally", "Cupid", "Steppin' Out (Gonna Boogie Tonight)" and "Mornin' Beautiful". http://www.tonyorlandoonline.com/tonybio.htm
http://www.tonyorlando.com/
1944 - The US Supreme Court, in an 8-1 ruling, declared that African-Americans could not be barred from voting in the Texas Democratic primaries. The high court repudiated the contention that political parties are private associations and held that discrimination against blacks violated the 15th Amendment.
1945 - WETZEL, WALTER C., Medal of Honor
Rank and organization: Private First Class, U.S. Army, 13th Infantry, 8th Infantry Division. Place and date: Birken, Germany, 3 April 1945. Entered service at: Roseville, Mich. Birth: Huntington, W. Va. G.O. No.: 21, 26 February 1946. Citation: Pfc. Wetzel, an acting squad leader with the Antitank Company of the 13th Infantry, was guarding his platoon's command post in a house at Birken, Germany, during the early morning hours of 3 April 1945, when he detected strong enemy forces moving in to attack. He ran into the house, alerted the occupants and immediately began defending the post against heavy automatic weapons fire coming from the hostile troops. Under cover of darkness the Germans forced their way close to the building where they hurled grenades, 2 of which landed in the room where Pfc. Wetzel and the others had taken up firing positions. Shouting a warning to his fellow soldiers, Pfc. Wetzel threw himself on the grenades and, as they exploded, absorbed their entire blast, suffering wounds from which he died. The supreme gallantry of Pfc. Wetzel saved his comrades from death or serious injury and made it possible for them to continue the defense of the command post and break the power of a dangerous local counterthrust by the enemy. His unhesitating sacrifice of his life was in keeping with the U.S. Army's highest traditions of bravery and heroism.
1946 – Japanese Lt. Gen. Masaharu Homma was executed in the Philippines for leading the Bataan Death march.
1948 - Suggested by Secretary of State George C. Marshall in a speech at Harvard, June 5, 1947, the legislation for the European Recovery Program, popularly known as the Marshall Plan. It was signed by President Truman today into law. After distributing more than $12 billion, the program ended in 1952.
1949 - Lyle Martin Alzado, football player born at New York, NY. Alzado grew up on Long Island and graduated from Yankton College in South Dakota with a bachelor's degree in special education. He played football, earning Little All-America honors, and was drafted in 1971 by the Denver Broncos. Alzado gained fame as part of Denver's "Orange Crush" defense and for his fierce demeanor. He was traded to the Cleveland Browns in 1979 and in 1982 to the Los Angeles Raiders. After retiring at the end of the 1985 season, Alzado acted in movies. He was diagnosed with brain cancer in 1991, which he attributed to a lifetime of steroid usage. He spent the last months of his life campaigning against steroids and human growth hormone. Died at Lake Oswego, OR, May 14, 1992.
1952 - Harry Belafonte recorded his first songs for RCA Victor at Manhattan Center in New York City.
1953 - For the first time, Radnor, Pennsylvania's "TV Guide" was published. In its first year, the publication reached a circulation of 1,500,000 readers.
1955 - Fred Astaire made his television debut on "The Toast of the Town", hosted by Ed Sullivan. Already an established dancer in films, Astaire quickly became a television sensation too.
1955 – The American ACLU announced that it will defend Allen Ginsburg's book "Howl" against obscenity charges.
1956 - Elvis Presley makes the first of two appearances on "The Milton Berle Show," Presley sings "Heartbreak Hotel," "Money, Honey" and "Blue Suede Shoes" and earns $5,000. It's estimated one out of every four Americans sees his performance.
1957 - Top Hits
"Little Darlin'" - The Diamonds
"All Shook Up" - Elvis Presley
"Gone" - Ferlin Husky
"There You Go" - Johnny Cash
1960 - The Everly Brothers, later named by the Beatles and Rolling Stone Keith Richards as prime influences, make their British concert debut, kicking off their first U.K. tour. Paul Simon and Art Garfunkle also stated they started out singing to follow their idols, the Everly Brothers (who they brought along in the concert re-union across the country.)
1960 - Elvis Presley enters a Nashville studio where he records "It's Now or Never" and "Are You Lonesome Tonight?"
1961 - Birthday of comedian Eddie Murphy, Brooklyn, NY.
http://www.imdb.com/name/nm0000552/
http://www.sonymusic.com/artists/EddieMurphy/bio.html
http://www.div.ca/eddie/
1962 - "The Birmingham Resistance." In retaliation against a black boycott of downtown stores, the Birmingham, AL, City Commission voted not to pay the city's $45,000 share of a $100,000 county program which supplied surplus food to the needy. More than 90 percent of the recipients of aid were black. When the NAACP protested the Commission's decision, Birmingham Mayor Arthur J. Hanes dismissed their complaint as a "typical reaction from New York Socialist radicals."
1962 - Race jockey Eddie Arcaro retired with 15,327 victories for total winnings of $12,265,455. Arcaro had the distinction to be the first jockey to win 3,000 races and the first to ride five Kentucky Derby winners including: Lawrin, Whirl-a-Way, Hoop Jr., Citation and Hill Gail.
1963 - Martin Luther King, Jr., launches voter registration drive in Birmingham, Alabama, Police Chief "Bull" Connor responds with fire hoses & attack dogs. Sit-ins and demonstrations were begun by Southern Christian Leadership Conference (SCLC) and volunteers. The progressive city government and Connor will get an injunction to prevent demonstrations on April 11, and King and many others will be jailed on the 12th for violating the injunction.
1965 - One of the great all-time party classics, Sam the Sham (Domingo "Sam" Samudio) and the Pharaoh's "Wooly Bully" is released.
1965 - Top Hits
"Stop! In the Name of Love" - The Supremes
"I'm Telling You Now" - Freddie & The Dreamers
"Shotgun" - Jr. Walker & The All Stars
"King of the Road" - Roger Miller
1965 - Students at UC Berkeley circulated a flyer which claimed seismologist Dr. Charles Richter suggested the next big earthquake would be centered in the East Bay. It was a tongue-in-cheek ad for the Johnny Otis Show at Zellerbach Hall which, the flyer said, met all State earthquake requirements.
1965 - Bob Dylan appeared on the pop music charts for the first time. "Subterranean Homesick Blues" entered the Top 40 at number 39. The song stayed on the charts for eight weeks. Dylan would chart a total of 12 singles on the pop charts between 1965 and 1979. He appeared in the films "Don't Look Back", "Eat the Document" and "Pat Garrett and Billy the Kid". He made the film "Renaldo and Clara" in 1978. Dylan co-starred in the film "Hearts of Fire" in 1987. He became a member of the Traveling Wilburys and was inducted into the Rock and Roll Hall of Fame in 1988. Dylan won the Grammy's Lifetime Achievement Award in 1991.
1968 - "2001: A Space Odyssey" premiered. Directed by Stanley Kubrick, this influential film has elicited many different interpretations. Sci-fi novelist Arthur C. Clarke based the screenplay on his 1966 book which was prescient in several ways. Written before men had landed on the moon, Clarke describes an expedition launched to Jupiter to track a mysterious signal emanating from the moon. Clarke gave the world's population as six billion (achieved in 1999) and described a space station (the US was at that time building one with Russia). During a flight, a character reads the news on his electronic news pad. The film starred Keir Dullea, William Sylvester, Gary Lockwood, Daniel Richter and HAL 9000, the creepy computer that had human emotions. The theme music was Richard Strauss's "Also Sprach Zarathrustra".
1969 - 7,000 Illinois National Guardsmen mobilized to quell a wave of shooting, stoning and looting that broke out in black neighborhoods of Chicago in response to alleged police brutality.
1968 – Martin Luther King, Jr. delivered his speech, "I've Been to the Mountaintop"
1971 -The Temptations hit the top of the Billboard Pop chart for the third and final time with "Just My Imagination". They would place 11 more songs in the US Top 40 over the next 20 years.
1973 - Capitol Records issued two Beatles' greatest hits packages - "The Beatles: 1962-1966" and "The Beatles: 1967-1970."
1973 - Top Hits
"Killing Me Softly with His Song" - Roberta Flack
"Also Sprach Zarathustra (2001)" - Deodato
"Neither One of Us (Wants to Be the First to Say Goodbye)" - Gladys Knight & The Pips
"Keep Me in Mind" - Lynn Anderson
1973 – Motorola's Martin Cooper made the first call using a handheld mobile phone to Joel Engel of Bell Labs. It took ten years for the DynaTAC 8000X to become the first such phone to be commercially released.
1974 - Patty Hearst announces in a taped message to a Berkeley radio station that she has joined her kidnappers, the Symbionese Liberation Army (SLA): "I would never choose to live the rest of my life surrounded by pigs like the Hearsts".
1974 - A "Super-Outbreak" of tornadoes ravaged the Midwest and the eastern U.S. Severe weather erupted early in the afternoon and continued through the next day. Severe thunderstorms spawned 148 tornadoes from Alabama to Michigan, most of which occurred between 1 PM (CST) on the 3rd and 1 AM on the 4th. The tornadoes killed 315 persons, injured 5300 others, and caused 600 million dollars damage. Alabama, Kentucky and Ohio were especially hard hit in the tornado outbreak. One tornado destroyed half of the town of Xenia, OH killing 34 persons. Another tornado, near the town of Stamping Ground, KY, produced a path of destruction a record five miles in width. A tornado raced through Guin, AL at a speed of 75 mph. Two powerful tornadoes roared across northern Alabama during the early evening hours, killing fifty persons and injuring 500 others. Some rescue vehicles responding to the first tornado were struck by the second.
1975 – Bobby Fischer refused to play chess against Russian Anatoly Karpov, giving Karpov the title of World Champion by default.
1976 - Johnnie Taylor's "Disco Lady" climbed to number one on the Billboard Pop chart. It would become the first disc to be given the newly introduced Platinum Award by The Recording Industry Association of America.
1978 – 50th Anniversary of the Academy Awards at the Dorothy Chandler Pavilion, with Bob Hope as the host of the festivities. Although "Star Wars" was nominated in 10 categories including Best Picture. "Annie Hall" (Charles H. Joffe, Producer) won the top award, as well as Oscars for Best Director (Woody Allen); Best Actress (Diane Keaton); and Best Writing, Screenplay Written Directly for the Screen (Woody Allen, Marshall Brickman. The Best Actor statuette went to Richard Dreyfuss for his performance in "The Goodbye Girl"; Jason Robards was acclaimed as the Best Actor in a Supporting Role ("Julia"); his supporting co-star, Vanessa Redgrave, also took home the golden boy; as did Joseph Brooks for Best Music/Song: "You Light Up My Life" from the movie with the same title. "Star Wars" was honored with six Academy Awards plus the Special Achievement honor to Benjamin Burtt, Jr. for Sound Effects (for the creation of the alien, creature and robot voices) which he shared with Frank Warner ("Close Encounters of the Third Kind" - Sound Effects Editing). The other Academy Awards for "Star Wars" were: Best Music/Original Score (John Williams); Best Effects/Visual Effects (John Stears, John Dykstra, Richard Edlund, Grant McCune, Robert Blalack); Best Film Editing (Paul Hirsch, Marcia Lucas, Richard Chew); Best Sound (Don MacDougall, Ray West, Bob Minkler, Derek Ball); Best Costume Design (John Mollo); Best Art Direction-Set Decoration (John Barry, Norman Reynolds, Leslie Dilley, Roger Christian).
http://www.infoplease.com/ipa/A0149393.html
1979 - Jane Byrne became the first female mayor in Chicago's history.
1979 - Van Halen's "Van Halen II" goes gold just five days before the band takes off on a triumphant ten-month tour. The long trip is the opposite of the way Van Halen records. For their second LP, they took a mere six days in the studio, one-third the time required for their first album.
1981 – "Atlantic City", starring Burt Lancaster and Susan Sarandon, and directed by Louis Malle, opened in theaters through the country. The film won the Los Angeles Film Critics Association Awards for Best Actor, Best Picture, and Best Screenplay, and was nominated for five Oscars, although it was edged out.
1981 - Top Hits
"Rapture" - Blondie
"Woman" - John Lennon
"The Best of Times" - Styx
"Texas Women" - Hank Williams, Jr.
1981 – The Osborne I, the first successful portable computer, was unveiled in San Francisco. Did some leasing, until we saw financial
states with high inventory. He made the mistake of announcing a
major improvement, before ready to ship, as well as just having
shipped to dealers the older version to become obsolete.
1982 - John Chancellor stepped down as anchor of the "The NBC Nightly News". Roger Mudd and Tom Brokaw assumed roles as co-anchors.
1982 - Gilbert Perreault of the Buffalo Sabres scored the 1,000th point of his NHL career, an assist in the Bruins' 7-4 victory over the Toronto Maple Leafs. Ratelle finished his career with 1,267 points and entered the Hockey hall of Fame in 1985.
1985 - The famed Brown Derby restaurant in Hollywood closed on this day, after 57 years. All of the furnishings were kept, including famous Booth #5 -- where Clark Gable proposed to Carole Lombard.
1987 - The New Jersey Nets honored former Net Julius "Dr. J" Erving by retiring his number, 32. The ceremony occurred during a game against the Philadelphia 76ers, the team with whom Irving was finishing his 16-year career.
1988 - The Traveling Wilburys record "Handle With Care" in Malibu, Florida. The Quintet is comprised of Nelson (George Harrison), Lucky (Bob Dylan), Otis (Jeff Lynn), Charlie (Tom Petty) and Lefty (Roy Orbison).
1989 - Thunderstorms produced severe weather from the Southern Plains to the southern and central Appalachians. The thunderstorms spawned twenty tornadoes, including one which caused eight million dollars damage at Fort Branch IN.
1989 - Top Hits
"Eternal Flame" - Bangles
"Girl You Know It's True" - Milli Vanilli
"The Look" - Roxette
"Baby's Gotten Good at Goodbye" - George Strait
1990 - Rain and snow prevailed in the northeastern U.S., with snow reported in New York State. Boston was soaked with 2.91 inches of rain during the day and night, and up to half a foot of snow blanketed the hills of Steuben County, NY that Tuesday night.
1991 - The UN Security Council approved a Gulf cease-fire resolution stripping Iraq of weapons of mass destruction, impounding part of its oil revenues to pay reparations and paving the way for the withdrawal of United States occupation troops.
1993 - Ray Charles became the first performer to have hits on Billboard's charts in six different decades when his version of Leon Russell's "A Song for You" entered the R&B singles chart. Charles had his first R'n'B charter in April, 1949 with "Confession Blues" as a member of the Maxine Trio.
1994 - After 37 years with CBS, newsman Charles Kuralt retired. The 59-year-old anchor made his final appearance on the CBS weekend news show, "Sunday Morning", in order to pursue travel and book-writing plans. He said he wanted to visit some of his favorite small towns in the country that he had done news stories on over the years. Kuralt, with his unique, deeply melodic voice and eloquent delivery, was best known for his homey "On the Road" broadcasts which focused on the small towns of America. He was replaced by Charles Osgood. Upon his retirement, he stated that the John Steinbeck book "Travels with Charlie" was the inspiration of the series. Surprisingly after his death, it was revealed that he was married to two separate women with separate families and neither knew about the other family. He had been living this secret life for over 25 years.
1995 - U.S. Supreme Court Justice Sandra Day O'Connor became the first woman to preside over the US high court when she sat in for Chief Justice William H. Rehnquist and second-in-seniority Justice John Paul Stevens when both were out of town.
1996 - In one of the biggest Rock n' Roll turnarounds, Rapper Hammer (formerly known as M.C. Hammer) files for bankruptcy.
1996 - A plane carrying United States Commerce Secretary Ron Brown crashed in Croatia, killing all 29 passengers and six crew members aboard.
1996 – The Unabomber, Ted Kaczynski, was captured at his cabin in Montana.
2000 – Microsoft was ruled to have violated anti-trust laws by keeping "an oppressive thumb" on its competitors.
2008 - With her 18th chart-topping hit, "Touch My Body", 38 year old Mariah Carey passed Elvis Presley for the most number one songs on the Billboard singles chart, placing her second only to The Beatles.
2008 – ATA Airlines, once of the ten largest U.S. passenger airlines and largest charter airline, filed for bankruptcy for the second time in five years and ceases all operations.
2008 – Texas law enforcement cordoned off the FLDS' YFZ Ranch. Eventually 533 women and children will be removed and taken into state custody.
2009 - Jiverly Antares Wong opened fire at an American Civic Assn immigration center in Binghamton, NY, killing thirteen and wounding four before committing suicide.
NCAA Basketball Champions
1988 - Michigan
1995 - UCLA
Stanley Cup Champions
1930 - Montreal Canadiens
-------------------------------------------------------------

SuDoku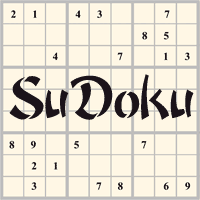 The object is to insert the numbers in the boxes to satisfy only one condition: each row, column and 3x3 box must contain the digits 1 through 9 exactly once. What could be simpler?
http://leasingnews.org/Soduku/soduko-main.htm
--------------------------------------------------------------

Daily Puzzle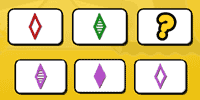 How to play:
http://www.setgame.com/set/puzzle_frame.htm
Refresh for current date:
http://www.setgame.com/set/puzzle_frame.htm
--------------------------------------------------------------


http://www.gasbuddy.com/
http://www.gasbuddy.com/GB_Map_Gas_Prices.aspx
http://www.gasbuddy.com/GB_Mobile_Instructions.aspx
--------------------------------------------------------------

Weather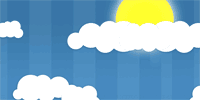 See USA map, click to specific area, no commercials
--------------------------------------------------------------

Traffic Live---
Real Time Traffic Information
You can save up to 20 different routes and check them out with one click,
or type in a new route to learn the traffic live
--------------------------------